Cookies And Cream Milkshake
This vegan cookies and cream milkshake is super rich, chocolatey and indulgent! Top it off with some vegan whipped cream for a delicious summer treat!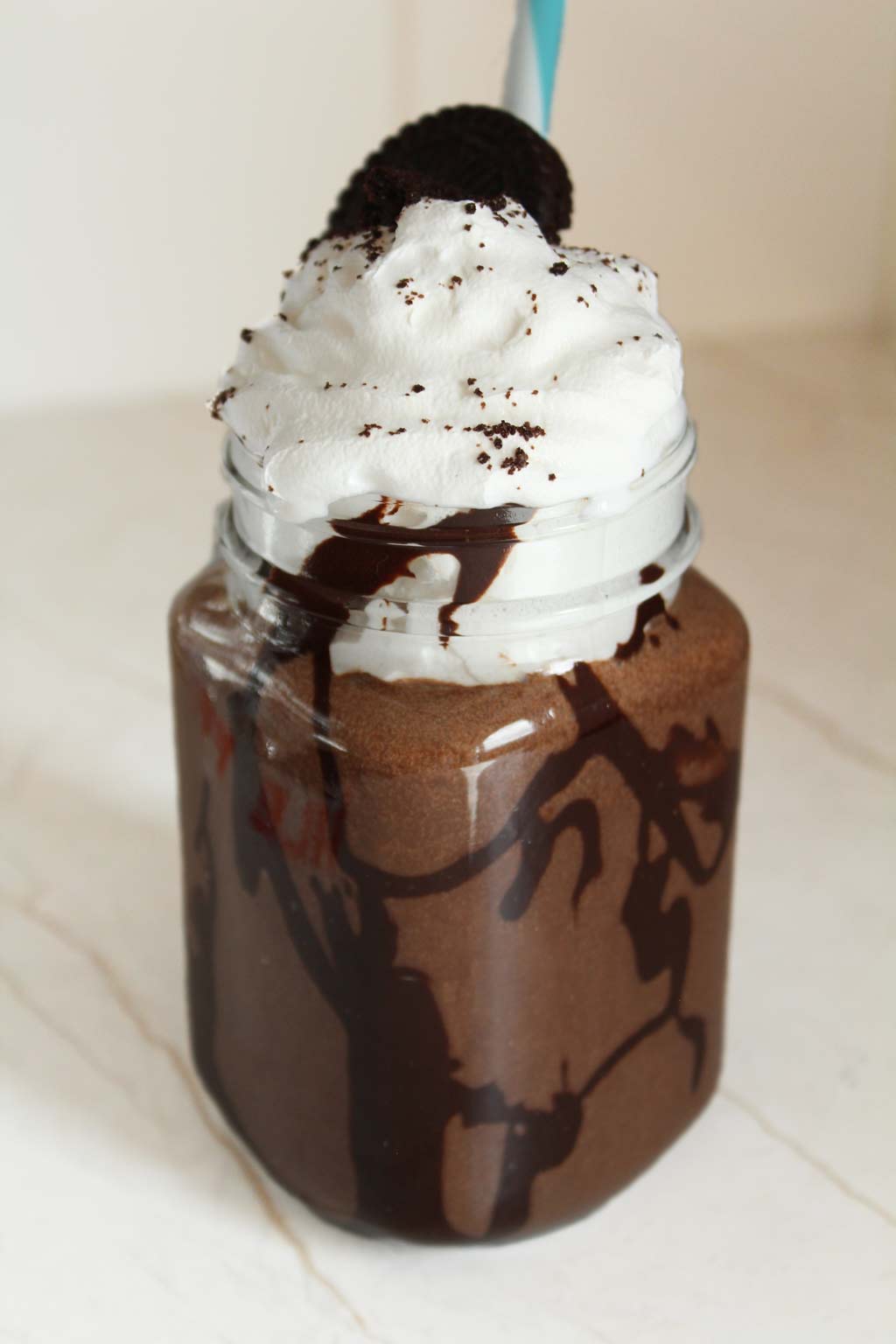 Summer is finally here in Scotland, at least for this week, and I've been loving it! When the weather's nice, I love nothing more than making all sorts of smoothies, ice creams, and milkshakes.
It's been super hot in my city for the last few days so I made this delicious cookies and cream milkshake to help cool me down!
It's a basic mix of Oreo cookies, vegan vanilla ice cream, cocoa powder and plant-based milk. You could also add a few ice cubes for a texture that's similar to an iced Frappuccino.
Here are some ways to get creative with your cookies and cream milkshake:
Add ¼ teaspoon peppermint extract for a mint chocolate cookies and cream milkshake.
Experiment with your favourite cookies- you don't have to just stick with Oreos! I once made this milkshake with chocolate bourbon cookies instead of Oreos and it was amazing.
Remove the cocoa powder and add 1 teaspoon of vanilla extract for a vanilla cookies and cream milkshake.
Top with your favourite chocolate sauce, sprinkles or vegan marshmallows, and don't be afraid to combine flavours- anything goes.
How To Make A Cookies And Cream Milkshake
Step 1
The first step is to select which milk you want to use. There are tonnes of plant-based options out there such as almond milk, soy milk, oat milk, cashew milk… the list is endless.
I personally find that the creamier, "thicker" types of plant-based milk works best for milkshakes. My two favourites are soy milk and cashew milk but the milkshake will definitely still taste amazing with whichever kind you choose!
And if you want to go a step further, you could try using chocolate flavoured soy or almond milk for a double chocolate hit.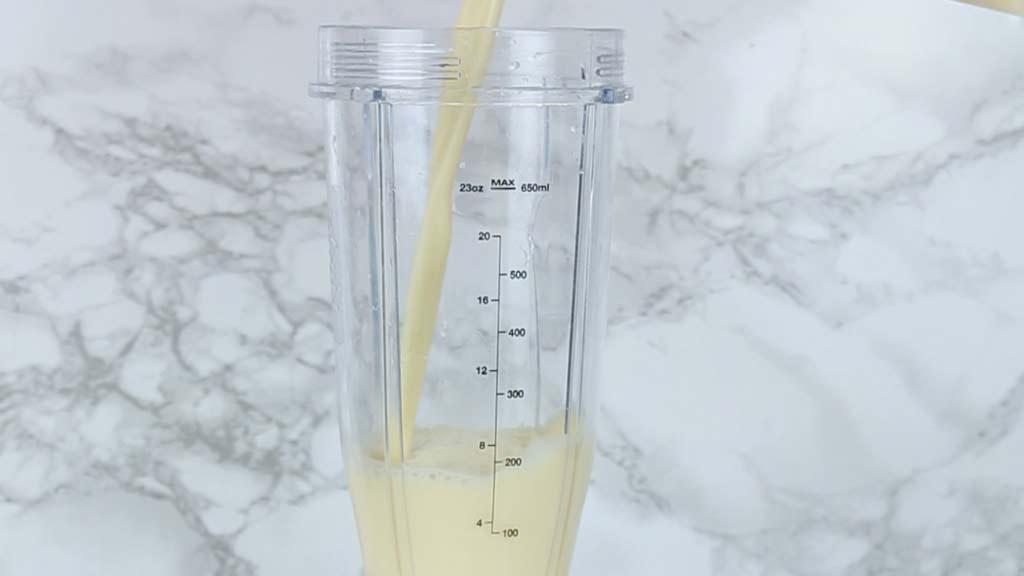 Step 2
The second ingredient for your milkshake is the cookies. I love to use Oreos in mine but as I said, you can try blending up any kind of cookie that you like.
I've found 10 Oreo cookies to be the perfect amount of cookie but again, personalise this milkshake to YOUR taste. If you want to add the whole damn pack of cookies, you do that. I won't judge you.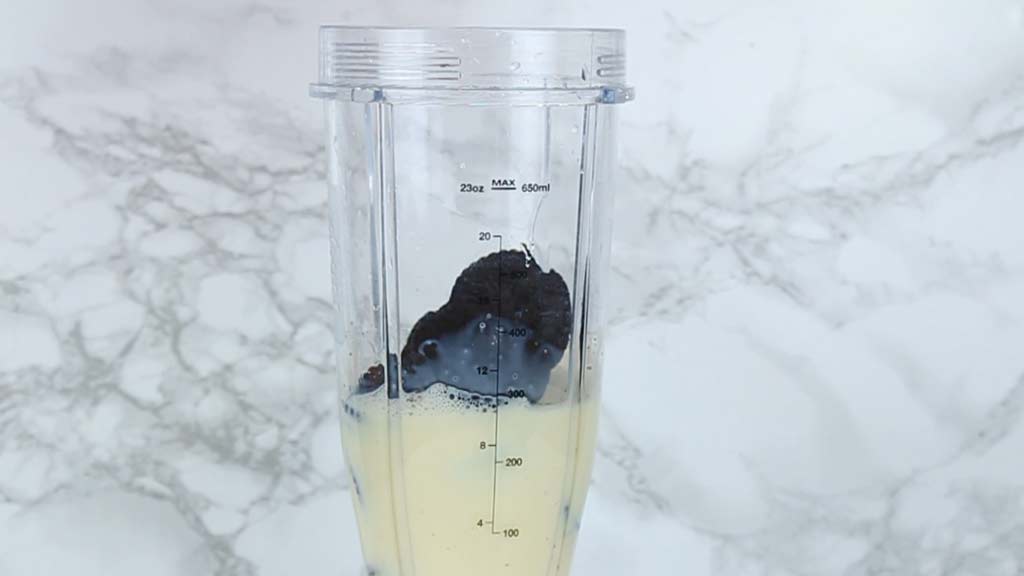 Step 3
Next is the ice cream. Luckily for vegans, there are TONNES of plant-based ice creams available in the supermarkets now.
I used vanilla for my shake but I think chocolate ice cream would taste great too. Here are my favourite vegan ice creams: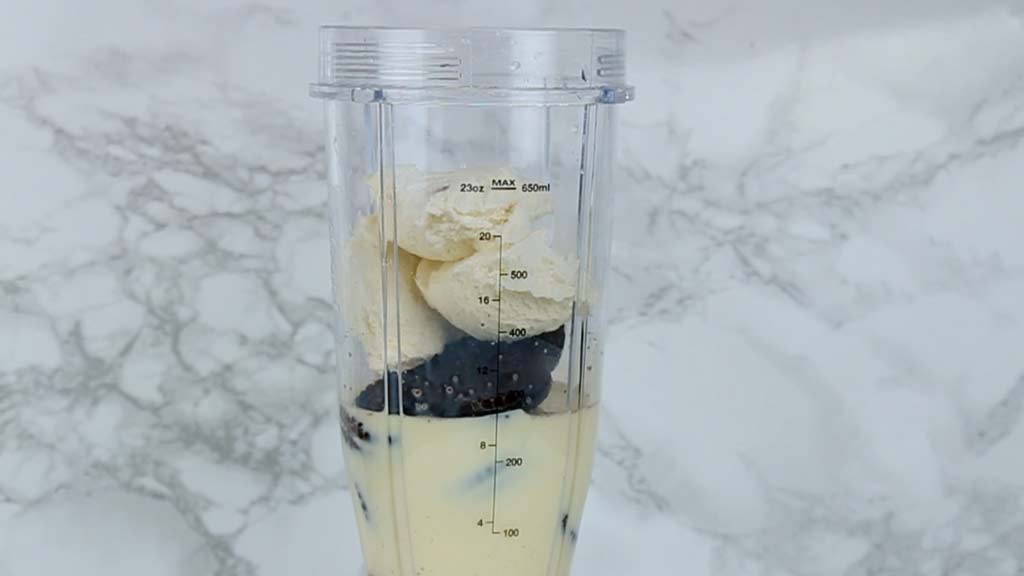 Step 4:
The chocolate sauce.
This step is optional and not completely necessary but I swirled some homemade chocolate sauce onto the inside of my glass for decoration.
If you want to do this too, just mix 1 tablespoon of cocoa powder with 2 tablespoons of a liquid sweetener such as maple syrup or agave nectar. You can use any leftover sauce on top of your milkshake.
Lastly, just add some unsweetened cocoa powder to the mix and you're done!
Place all of your ingredients into a high-speed blender (I used the Ninja) and blend until smooth.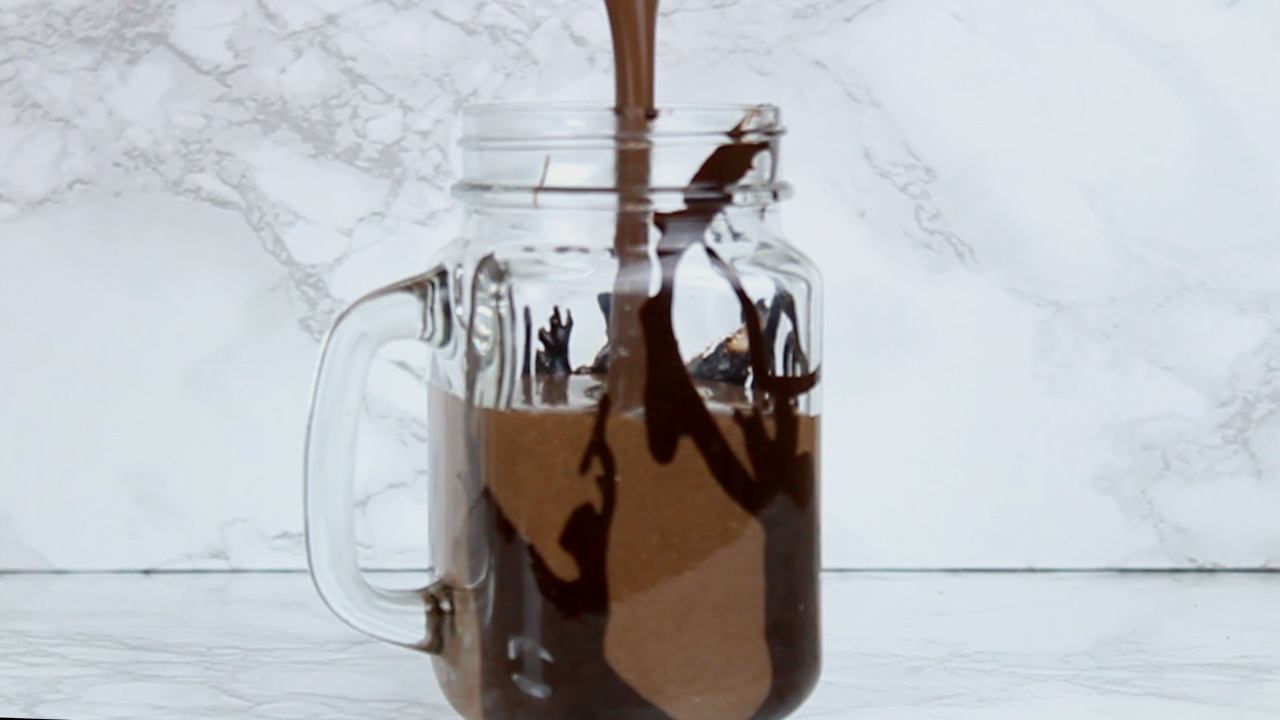 Pour into your glass and enjoy! You can also add in a few ice cubes if you want it extra cold.
Top Your Cookies And Cream Milkshake With Vegan Whipped Cream
I finished off my cookies and cream milkshake with some delicious vegan whipped cream, which I discovered a few months ago in Asda.
It tastes EXACTLY like the dairy whipped cream that I used to eat straight from the can when I was a child, and I've been obsessed with it lately. It made the perfect topping for this milkshake.
I crushed an Oreo on top of the cream, added a nice, thick straw and sat in the sun to relax with my shake. I'm not kidding when I say it tastes like HEAVEN on a really hot day.
Want More Vegan Chocolate Recipes?
I hope you get the chance to try this cookies and cream milkshake for yourself. If you give it a go, please leave a comment or a review below to let me know how it went!
xo

Cookies And Cream Milkshake
A vegan cookies and cream milkshake that will hit the sweet spot and cool you down on a hot day!
Keyword
cookies and cream milkshake
Ingredients
For the cookies and cream milkshake:
250

ml

Soy milk

(1 cup)

10

Oreo cookies

(or similar)

3

scoops

Vegan vanilla ice cream

1

Tablespoon

Unsweetened cocoa powder

A few

Ice cubes, if desired
For the chocolate sauce decoration (optional)
1

Tablespoon

Unsweetened cocoa powder

2

Tablespoons

Maple syrup or agave nectar
To top (optional)
Vegan whipped cream

1

Oreo cookie, crushed
Instructions
Place all of the milkshake ingredients in a high speed blender and blend until smooth.

Mix the cocoa powder and maple syrup together to make the chocolate sauce. Swirl some around the inside of two drinking glasses. Save any leftovers to top, or for another recipe.

Pour the milkshake into the glasses and top with vegan whipped cream. Crush some more cookie on top of the cream or add more chocolate sauce if desired.
Recipe Video
Recipe Notes
*This recipe makes 1 very indulgent shake or 2 small portions. To add more volume, simply double the quantity of milk.
*Consume immediately or store (covered) in the fridge for up to 12 hours.
Nutrition Facts
Cookies And Cream Milkshake
Amount Per Serving
Calories 340
Calories from Fat 135
% Daily Value*
Fat 15g23%
Sodium 240mg10%
Carbohydrates 50g17%
Protein 7g14%
* All values are an estimate only and will vary depending on the food brands used.