These vegan protein flapjacks are sweet, easy to bake and will keep you full for hours. They make the perfect post-workout snack and are great for sharing.
Simple Vegan Flapjacks With Added Protein
Muscle-gain and veganism are not two things you typically hear in the same sentence. Usually, veganism is highly associated with weight loss. But that doesn't always have to be the case.
Recently my partner challenged me to bake him a delicious, high calorie and high protein vegan snack. He struggles to get a high dose of protein pre and post-workout without breaking the bank or reaching for traditional protein bars which are full of synthetic sugars, E numbers and animal products. Not to mention, he's not a huge fan of the aftertaste you tend to get from whey protein.
Challenge accepted…
Building lean muscle is a key part of his workout programme. He typically tries to eat around 150g of protein a day. But for someone who works 60 hours a week and commutes 90 miles a day, on-the-go, high protein vegan snacks are not an easy find. The vegan snacks in supermarkets tend to be on the expensive side as the demand for them is still growing. They also tend to lack that protein punch that's so essential for a bodybuilding diet.  It's unfortunate, but in the meantime a home-baked solution is the answer.
My vegan protein flapjacks recipe ticks all the muscle-gaining boxes:
high calorie
full of protein
easy to make
delicious and easy to eat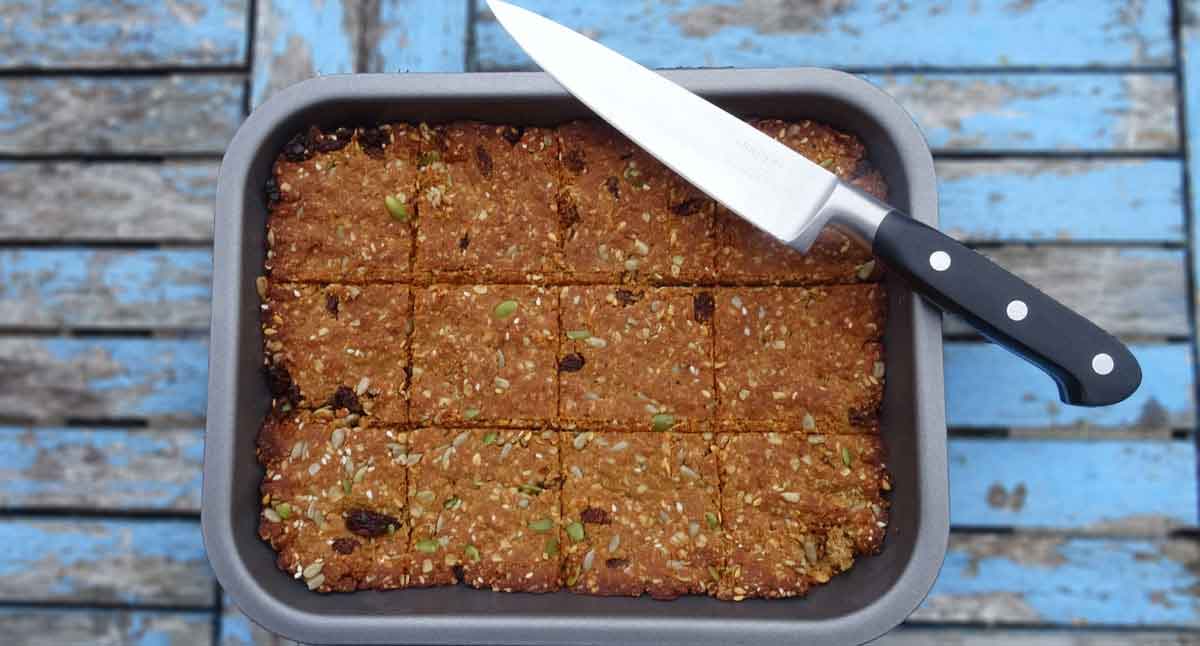 What Makes These Vegan Protein Flapjacks So Great?
Flapjacks are great for baking in bulk. You can portion them in a variety of sizes which makes them ideal for meal prepping or even sharing, if you're feeling generous.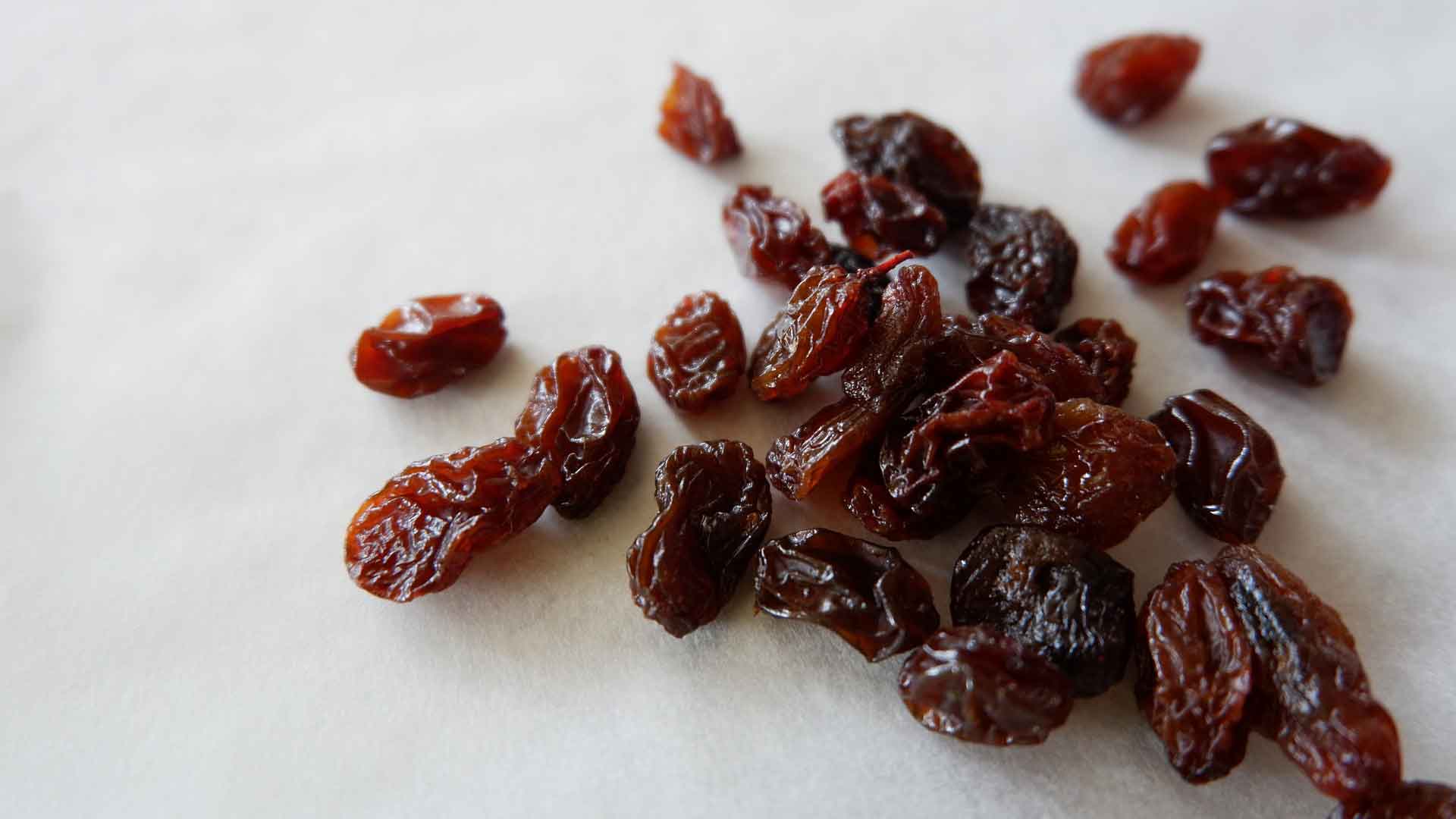 For this batch, I added a mix of pumpkin seeds, almonds and raisins. But the great thing about flapjacks is that they are so versatile. Feel free to pick and mix your own favourite dried fruits, nuts and seeds.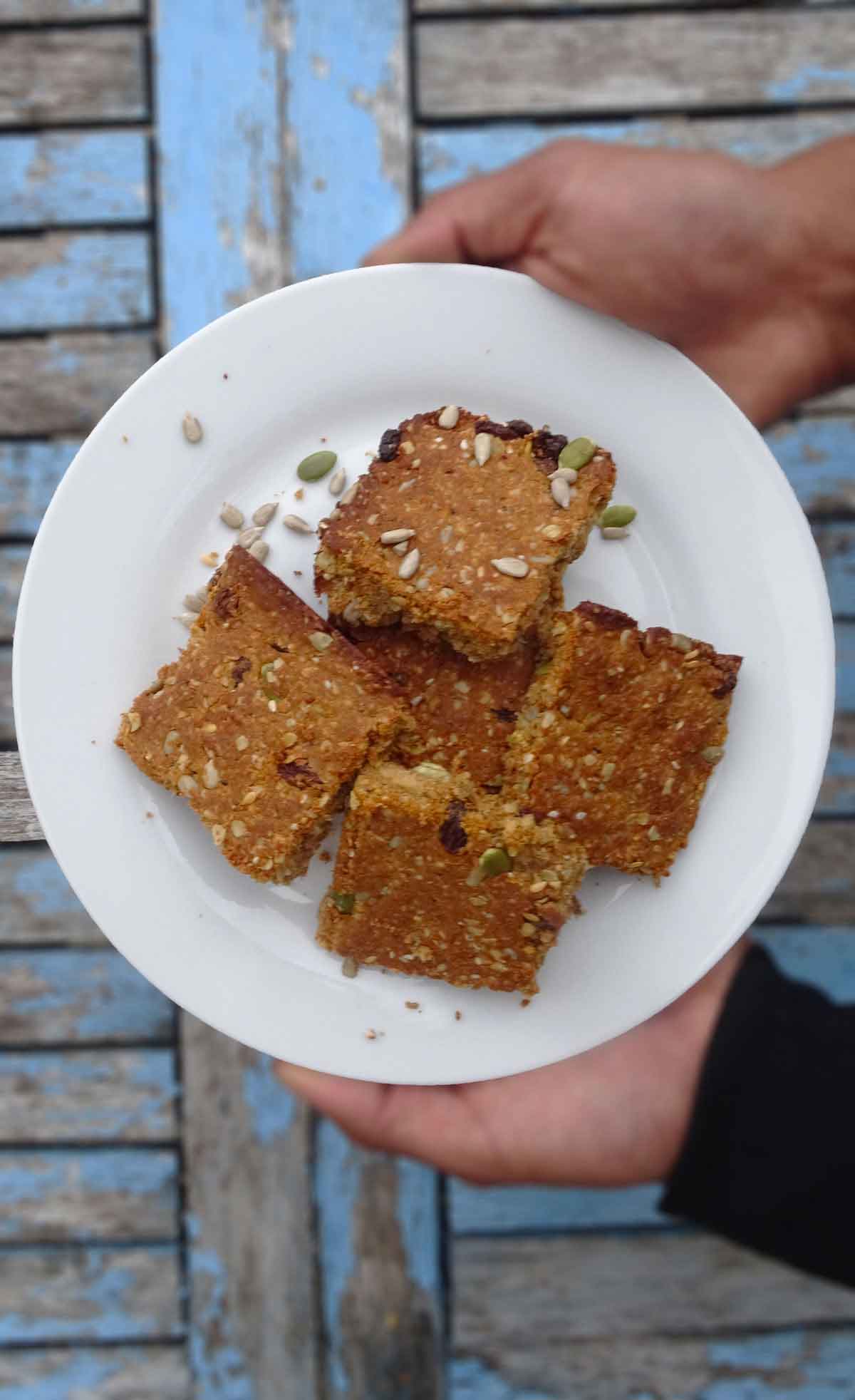 You don't need a whole kitchen full of ingredients or equipment to make these protein flapjacks and best of all, they only take 15 minutes to bake! I hope that you love them as much as we did.
Happy baking!
xo

VEGAN PROTEIN FLAPJACKS RECIPE
An oaty, buttery snack that's high in protein and will keep you satiated.
Ingredients
125

g

Oats

50

g

Vanilla vegan protein powder

45

g

Flaxseeds

1

Teaspoon

cinnamon

150

g

Nut butter

I used crunchy peanut butter

100

g

Maple syrup

80

g

Coconut oil

1

Teaspoon

vanilla

3

Tablespoons

soya milk

or other plant-based milk

100

g

Nuts

seeds and/or dried fruit
Instructions
Preheat oven to 160°C/ Gas 3 and grease a 7 x 11 x 2" tray.

In a large bowl, mix together the oats, protein powder, flaxseeds and cinnamon.

Over a low heat, gently melt the nut butter, maple syrup, coconut oil and vanilla in a pot until smooth.

Pour the wet mixture over the dry mixture. Add the soya milk and mix thoroughly.

Add in your nuts, seeds and fruit and mix once again.

Scoop the sticky mixture into your baking tray and bake for 15 minutes until golden brown.

Leave to cool completely before cutting into squares.
Recipe Notes
Cover the tray of flapjacks with a dish towel after removing from the oven to retain more moisture.
Store in an airtight container, in a cool, dry place for up to 5 days.
Use a vanilla flavoured vegan protein powder for best results.
Nutrition Facts
VEGAN PROTEIN FLAPJACKS RECIPE
Amount Per Serving
Calories 290
* All values are an estimate only and will vary depending on the food brands used.