Why Do My Vegan Cookies Go Flat?
Wondering why your vegan cookies go flat when baking? This post will explain some of the reasons that this can happen and how to prevent it from happening again in future.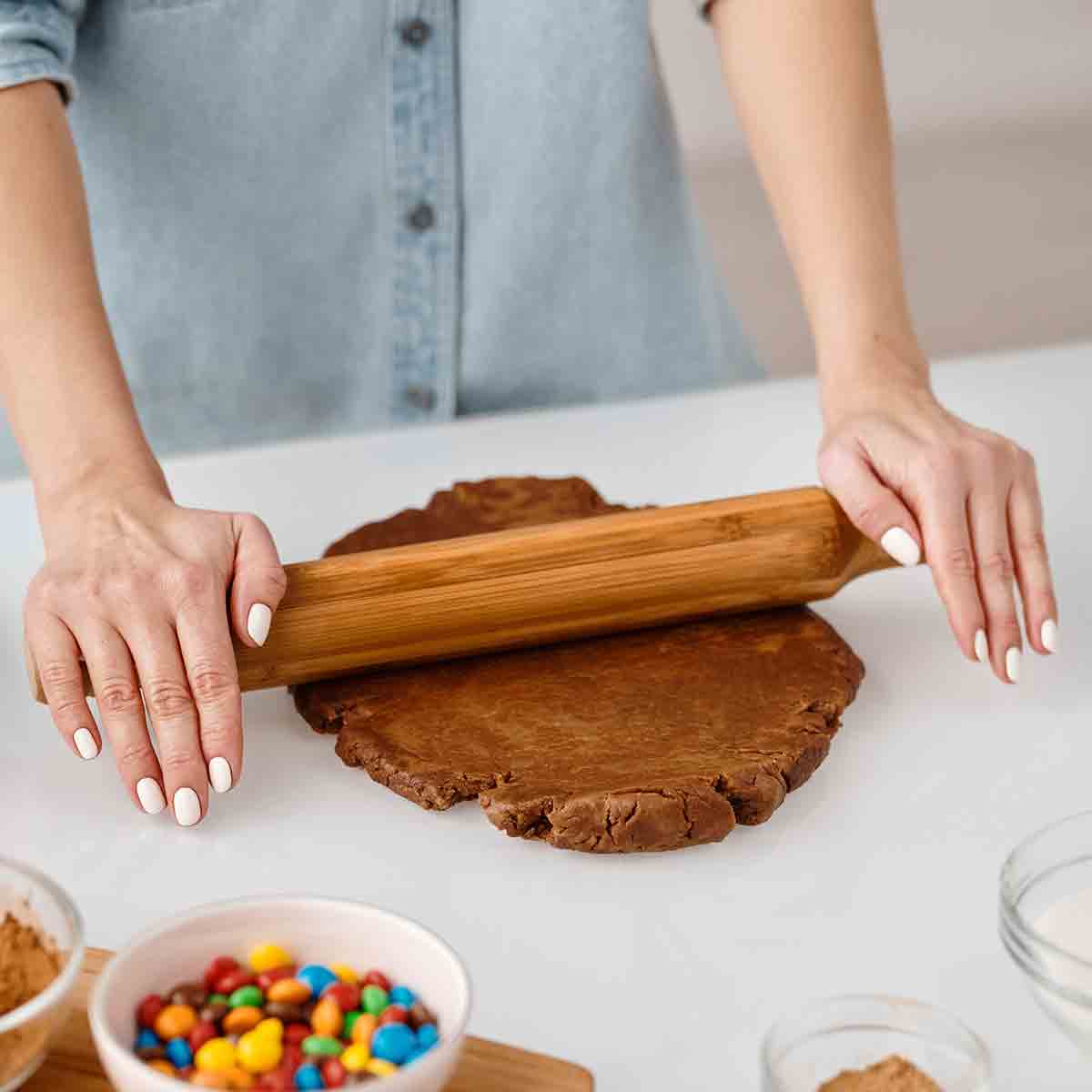 Ever pop a batch of cookies into the oven only to find they're flat, greasy and glued to the tray when you take them out? I'm sure we have all been there at one point and it's disappointing to say the least! I've created this post to help you get soft, fluffy cookies every time. I hope you find it useful!
Why do vegan cookies go flat?
Let's take a look at some of the most common mistakes that might be causing your vegan cookies to go flat.
1. Your vegan butter or margarine was too soft
Using butter or margarine that's too soft is probably the most common reason why vegan cookies go flat. This can happen if you've melted it, left it out of the fridge for too long before using, or it could simply be that your kitchen is too hot and humid. Using cold butter/margarine will create more air pockets and will help you get fluffy cookies rather than flat ones. Even for cookies that are supposed to spread, like my double chocolate cookies, it's best to use your margarine straight from the fridge, otherwise the cookies might spread a bit too much.
It's important to note that vegan margarine and vegan butter are not the same thing. Although they're both made with oils, vegan butter has a higher fat content and lower water content than vegan margarine. It's crucial to use the one that the recipe specifically calls for because using the wrong type of fat can alter the end result. You can check out my vegan butter post for more information about the difference between the two.
2. You didn't use enough flour
Another common reason vegan cookies go flat is if the fat to flour ratio is off. This is likely to happen if you're using cups to measure rather than a food scale. The way you measure a cup of flour today might be different than the way you measured a cup of flour yesterday. For best results and accuracy, always use a food scale to measure your cookie ingredients.
3. You didn't chill the dough
Chilling the dough before baking helps to make the fat firmer. Doing this ensures that the butter/margarine takes longer to melt when it's in the oven, meaning it will spread slowly and steadily.
You don't need to chill the dough for all types of cookies- most of my recipes don't require it. But for cookies where you need to hold the shape, it's best to chill the dough first. If the recipe you're using asks you to chill the cookie dough, don't skip this step. It's there for a reason!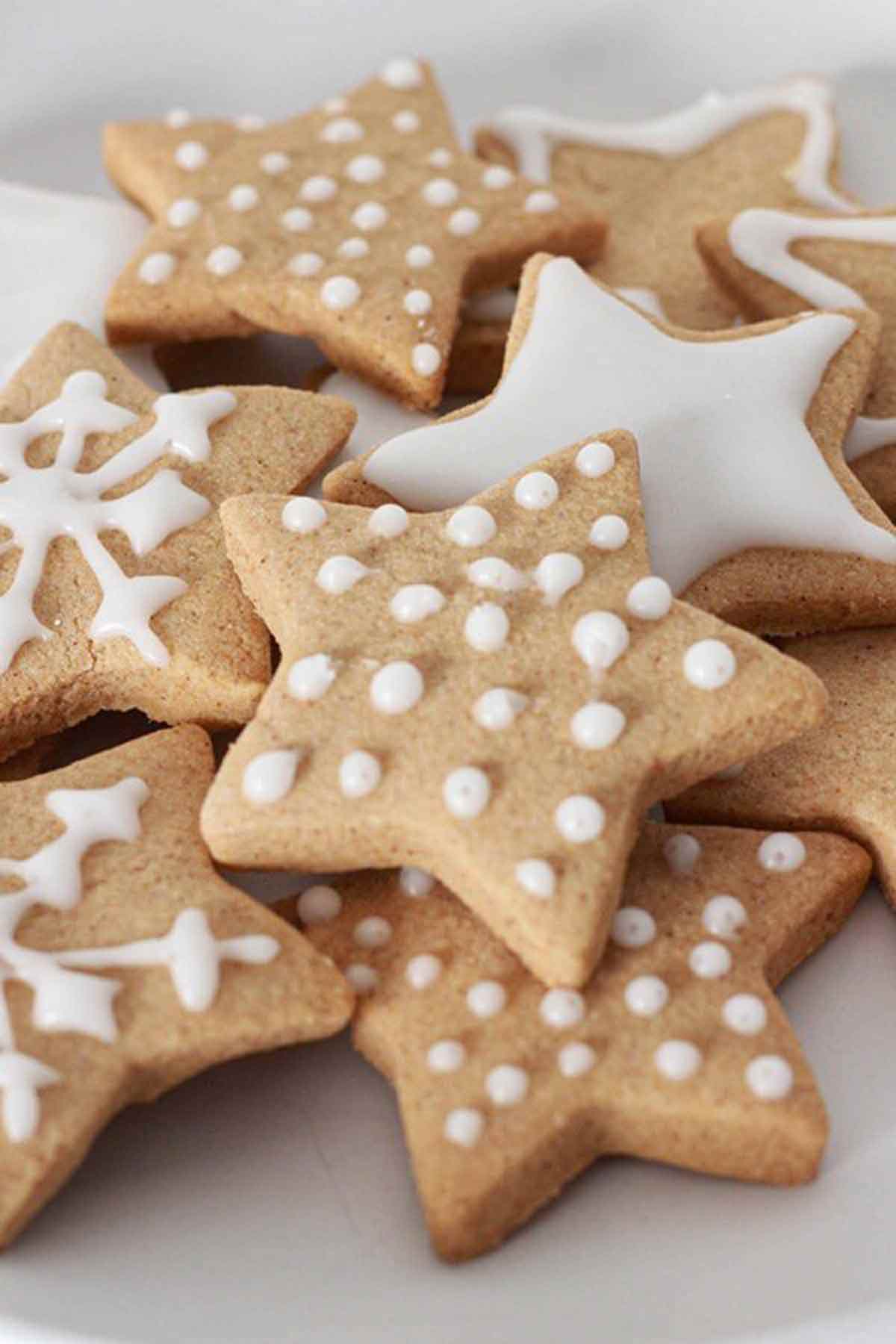 4. You flattened the dough too much
In many of my cookie recipes, I roll the dough into balls then flatten them slightly before baking. If you don't flatten them, they'll end up like cakey cookie balls rather than soft, chewy cookies. However, if you flatten them too much, you'll end up with flat, lifeless vegan cookies.
If a recipe asks you to flatten the cookie balls before baking, you generally want them to be roughly 1/2 an inch thick. For cut-out cookies like sugar cookies, read the instructions carefully for how thin you should roll the dough out. If the dough is too thin then the cookies won't rise well.
5. You're using the wrong type of sugar
Many cookie recipes call for a mix of brown and white sugar and there's a good reason for this. White sugar helps the cookies to spread so if you use too much of it, you might end up with flat cookies. I have had a few comments from readers in the past saying they substituted the brown sugar in my cookie recipe for more white sugar and their cookies turned out flat. Always make sure to follow the recipe closely and for best results, avoid making substitutions.
6. You didn't use any raising agent
To prevent flat cookies, you should always be using either self-raising flour, baking powder or bicarbonate of soda, depending on the recipe. The raising agents are what will give the cookies that extra lift and create a soft, fluffy texture.
If you've used a raising agent and are still getting flat cookies, check the use by date. Raising agents that have been in your cupboard for too long can lose their power over time.
7. Your oven is too hot
If your oven is too hot, the butter or margarine in your cookies will melt quickly, causing the cookies to spread too rapidly. This is a surefire way to get flat vegan cookies!
To make sure your oven temperature is accurate, you can use an oven thermometer. You'd be surprised at how many ovens run too hot or too cold! I use this thermometer from Amazon.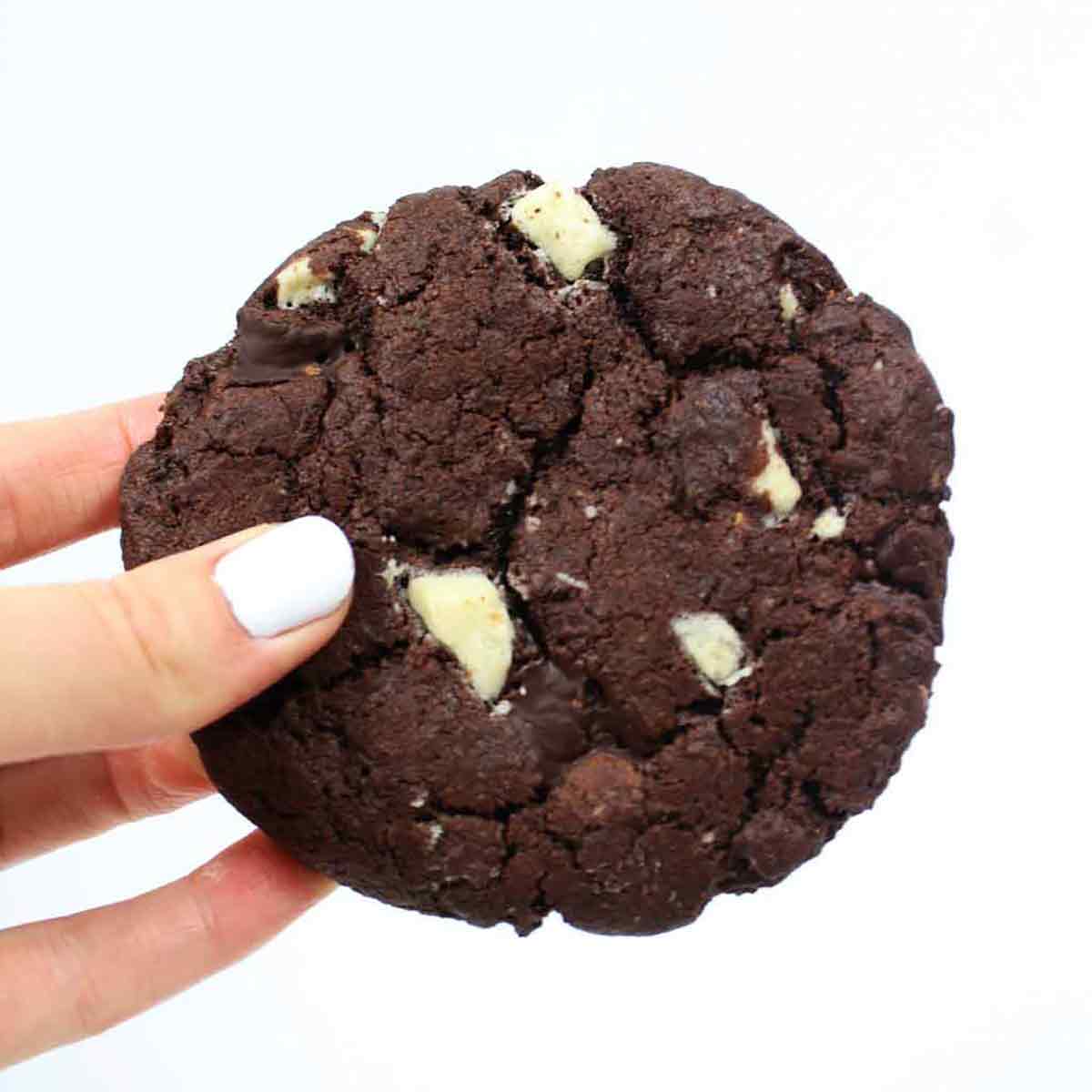 Vegan cookie recipes:
I hope this helps to explain why your vegan cookies might be going flat. If you find this post useful, please share it with a friend using the share buttons on this page. Happy baking! xo
BakedByClo is a participant in the Amazon Services LLC Associates Program, an affiliate advertising program designed to provide a means for sites to earn advertising fees by advertising and linking to Amazon.com. This site may contain some of these links to Amazon.com & other affiliate programs. If you make a purchase through one of those links, BakedByClo will receive a small commission from the purchase at no additional cost to you.