Is Cocoa Butter Vegan?
Cocoa butter is often used in chocolate and toiletries, helping to improve texture, and it can also be used in baking. But is cocoa butter vegan? Keep reading to find out.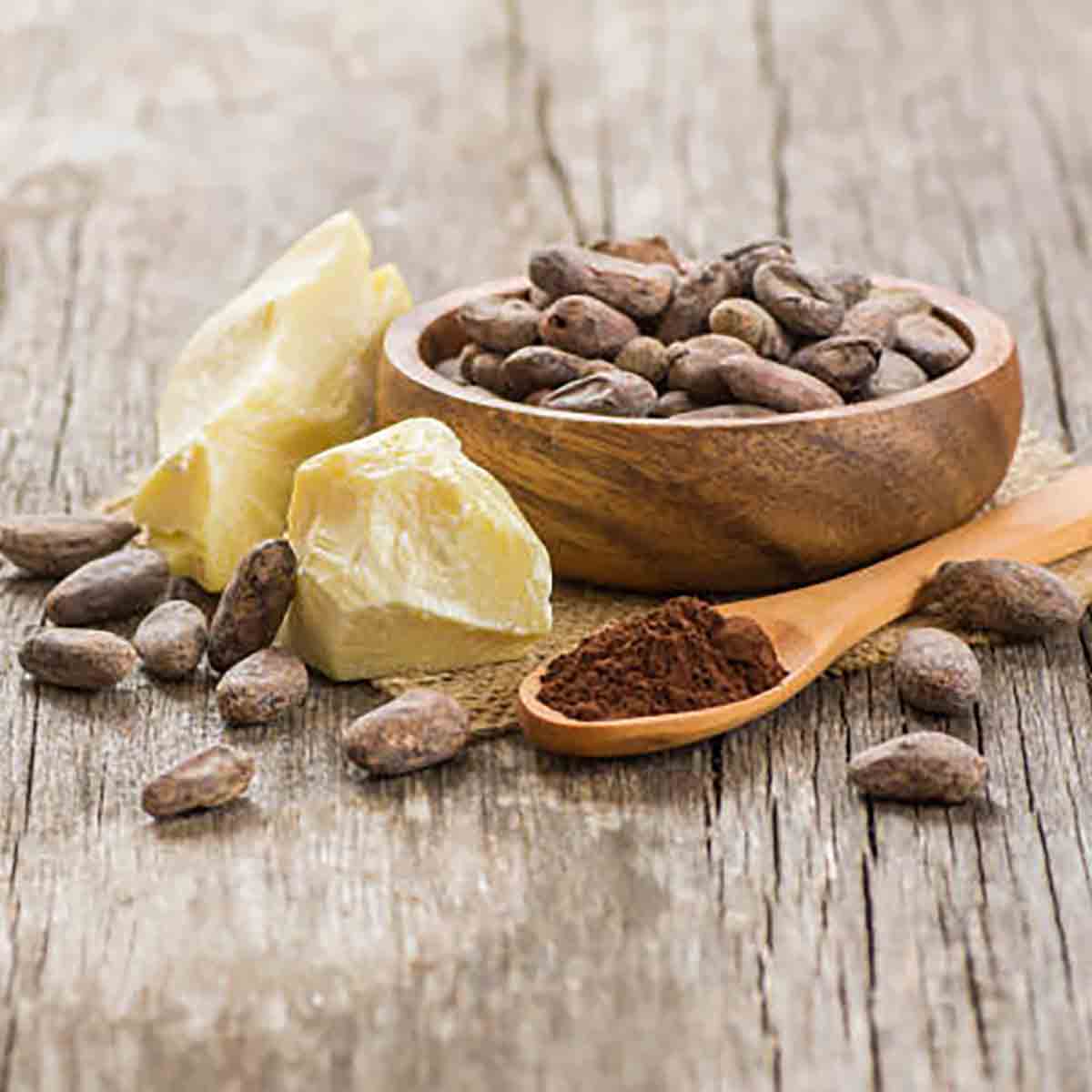 Cocoa butter is a type of fat that comes from the cocoa bean. It's a pale white/yellow colour and is solid in texture. It's a common ingredient in chocolate, providing the creamy texture, and can be used in baking and cooking. It can also be used as an ingredient in body creams and other skin care products.
Cocoa butter is made by roasting, crushing then grinding cacao beans into a liquid. This liquid is then pressed in order to extract the fat, or the cocoa butter.
Where do cocoa beans come from?
Cocoa beans come from the Theobroma cacao tree, which are most commonly found in West African countries such as Nigeria, Cameroon and Ghana. These beans are the same beans that cocoa powder and other chocolate products are made from. Along with the Ivory Coast, these countries are the largest exporters of cocoa to places such as the UK.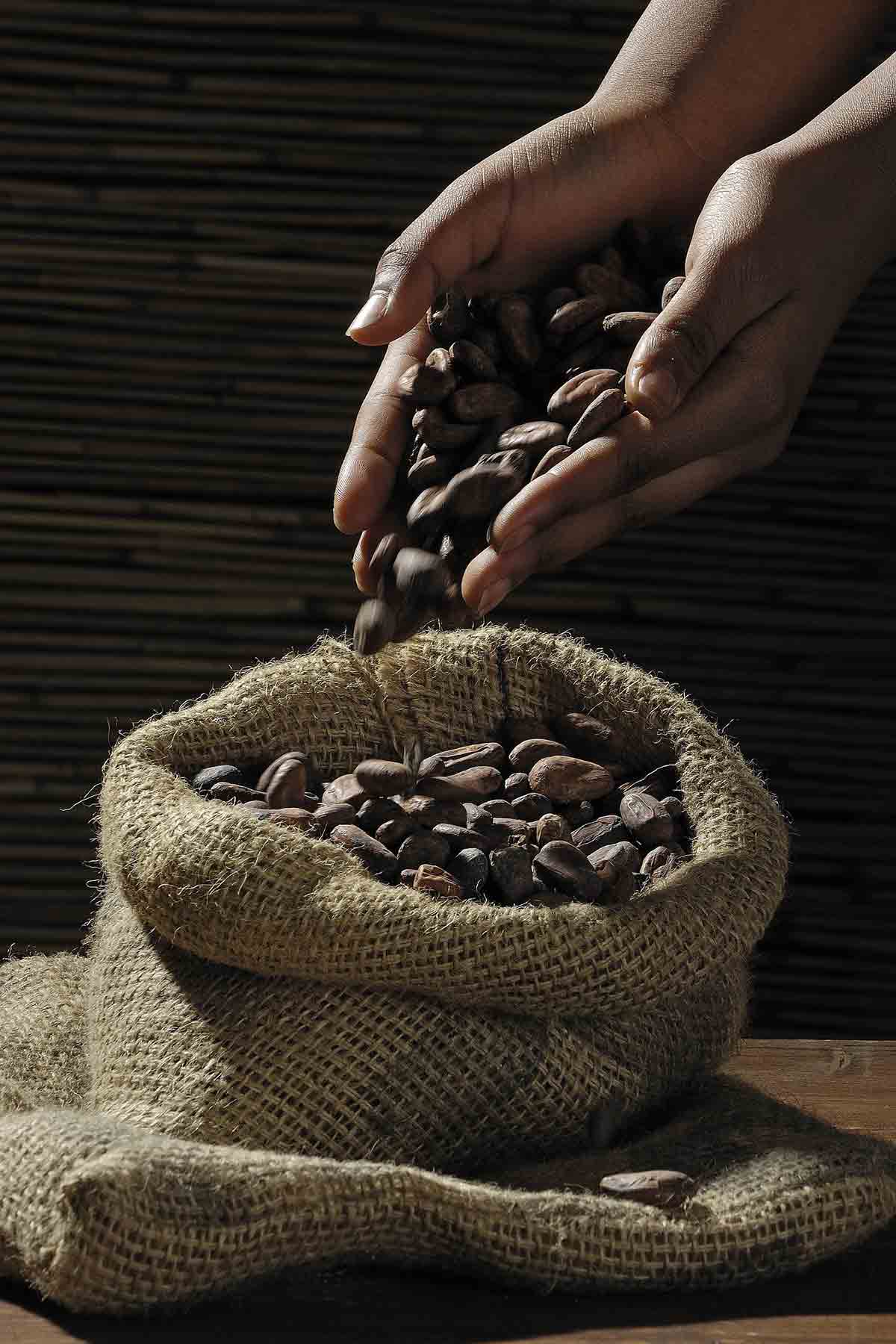 Can you eat cocoa butter?
Yes, cocoa butter in its natural form is edible. It can be used in cooking and baking, although it's important to note that it doesn't mix too well with sugar. It's a hard, solid fat so it has to be melted or softened if you're using it in a recipe.
Cocoa butter skin products are usually not edible because they are likely to have non-edible synthetic ingredients added to them.
Is cocoa butter healthy?
Although it's a saturated fat, cocoa butter is considered a heart-healthy fat. It's also high in Vitamin E, which is good for brain and skin health, iron and magnesium. Because it's a natural ingredient, it's also a good non-toxic ingredient to use as part of your skincare routine, although it can be comedogenic to some, especially if applied to the face.
Does cocoa butter contain dairy?
No. Despite its name, cocoa butter is not butter in the way that we know it. It's free from milk-derived ingredients and can be enjoyed by those on a dairy-free diet. As mentioned above, it's made from cocoa beans, so there are no cows involved here!
Some people like to use cocoa butter as a dairy-free alternative to butter in recipes, or as a coconut oil replacement for cooking. Others enjoy adding it to their coffee to give it a rich, chocolatey flavour without all the added sugar and dairy.
Is Cocoa butter vegan?
So, if cocoa butter is dairy-free, is it vegan too? Yes, it sure is! Good news for vegans- cocoa butter is vegan and free from all animal products. It can be eaten as part of a cruelty-free diet.
Cocoa butter as a skincare ingredient may or may not be vegan depending on the brand. It's best to double check before buying, as even products without animal-derived ingredients may still not be cruelty-free. Palmers cocoa butter is a good example of this.
Is it gluten-free?
Yes, cocoa butter is naturally gluten-free and can be eaten on a gluten-free diet. High quality chocolate products made with cocoa butter are also typically gluten-free.
Is cocoa butter the same as shea butter?
No. Despite having a similar texture and look, and both ingredients being commonly used in skincare products, cocoa butter and shea butter are not the same thing. Shea butter has a nutty smell and a neutral flavour, and aside from skincare products, it can be used for frying and baking.
Shea butter is extracted from the nuts of shea trees, while cocoa butter is extracted from the cocoa bean. Therefore, these two ingredients are not the same.
Where to buy cocoa butter
Cocoa butter is not commonly found in many supermarkets, at least in the UK, but you'll usually be able to find some at your local health foods store. There are also plenty of places that sell it online. Here are a few of your options: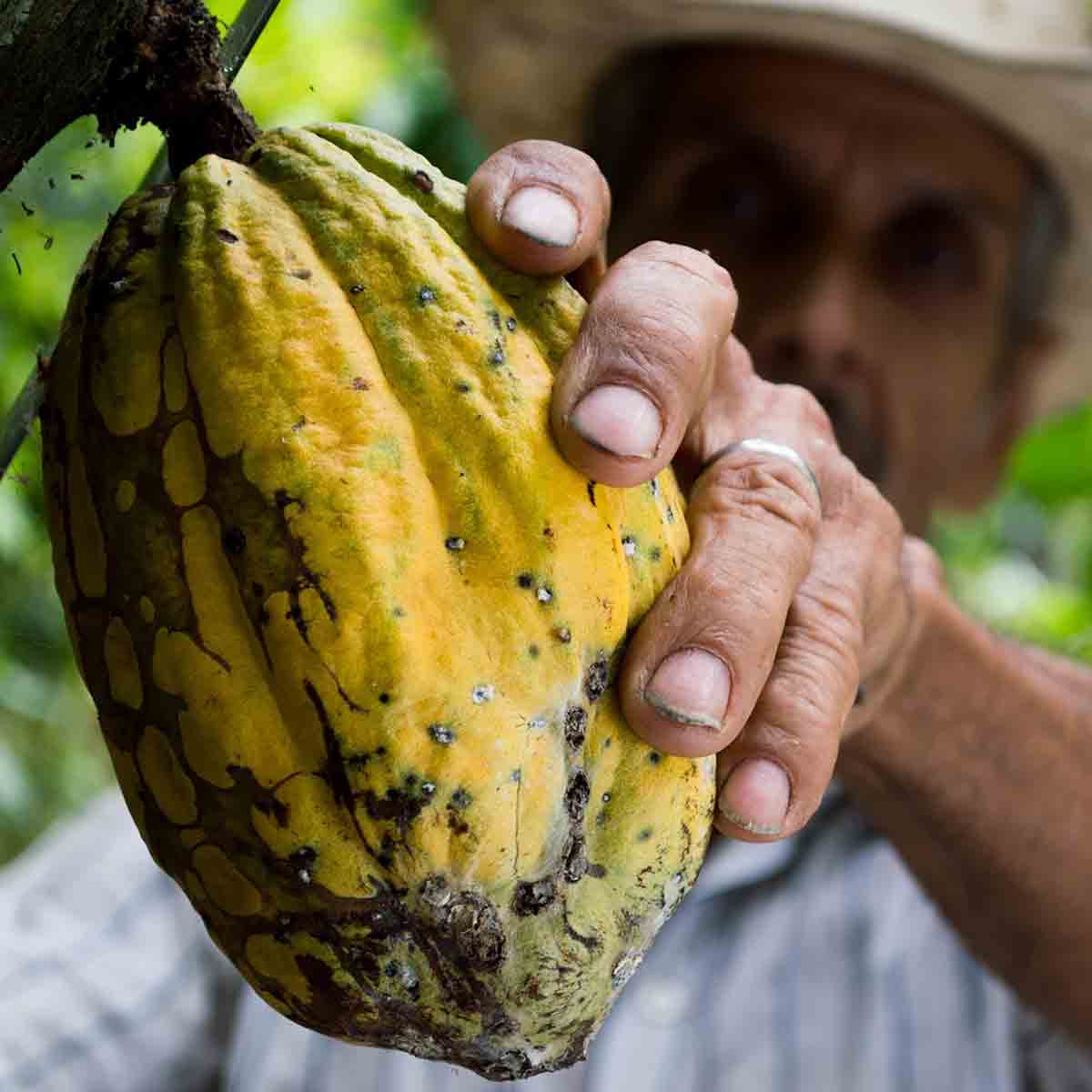 How to store cocoa butter
If you plan to store your cocoa butter for a while, it's best to keep it cool in the fridge. You can also store it in a cool, dark kitchen cupboard. If it gets too hot, it will begin to melt. Melting and re-solidifying is not very good for cocoa butter's longevity.
Make sure the lid of your container is tightly sealed so that it lasts for longer. If you store it properly, cocoa butter can last for several years before it goes bad!
Summary- is cocoa butter vegan?
Yes, cocoa butter is vegan and vegetarian. It's also gluten-free and can be used for baking and cooking. Cocoa butter skincare products may not always be vegan because some companies may test on animals.
BakedByClo is a participant in the Amazon Services LLC Associates Program, an affiliate advertising program designed to provide a means for sites to earn advertising fees by advertising and linking to Amazon.com. This site may contain some of these links to Amazon.com & other affiliate programs. If you make a purchase through one of those links, BakedByClo will receive a small commission from the purchase at no additional cost to you.