Vegan Baking Cookbook (PDF Version)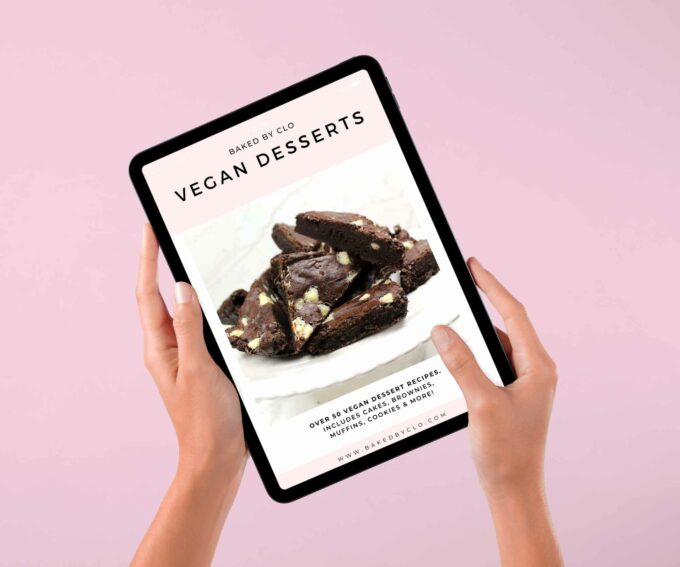 BAKED BY CLO
VEGAN DESSERTS
OVER 50 INDULGENT VEGAN DESSERT RECIPES. INCLUDES CAKES, BROWNIES, MUFFINS, COOKIES & MORE!
Do you struggle to find tasty desserts that the whole family can enjoy?
Are you fed up with crumbly cakes and vegan desserts full of dates?
I understand the struggle!
When I went vegan 4 years ago, I really missed the indulgent, flavoursome desserts I was used to enjoying.
I trawled through hundreds of recipes online but soon became frustrated that they always seemed to be full of ingredient alternatives that were neither affordable nor appetizing. I have nothing against a cashew cheesecake but sometimes you just want something that tastes exactly like your old favourite!
This vegan baking cookbook is filled with easy, nostalgic treats that will be loved by everyone, not just vegans. Things like retro school dinner cake, 'Pizza Hut' cookie dough and chewy pavlova.
Maybe you're a beginner in the kitchen or a long-time vegan who wants to give baking a go. Wherever you are on your baking journey, this e-book will give you everything you need to make foolproof vegan desserts on the first try.
This vegan baking cookbook is perfect for you if:
You want fuss-free, easy dessert recipes with simple ingredients
You hate ads and in-depth instructions and just want the recipes!
You're a new vegan looking for new recipes to try
You're a baker who's keen to try baking without eggs or dairy
You (or loved ones) have milk and/or egg allergies and you want to be able to enjoy your old favourites again
You're a long-time vegan who misses indulgent desserts!
What's inside this vegan baking cookbook?
The Vegan Dessert Recipe e-book is a collection of the most popular recipes from my blog. It's a handy, ad-free PDF cookbook with clickable links that can be viewed offline with ease. It has 73 pages in total and contains the following:
Ingredient and equipment notes
Oven temperature conversion chart
Liquid measurement conversion chart
56 step-by-step recipes with photographs
Clickable index page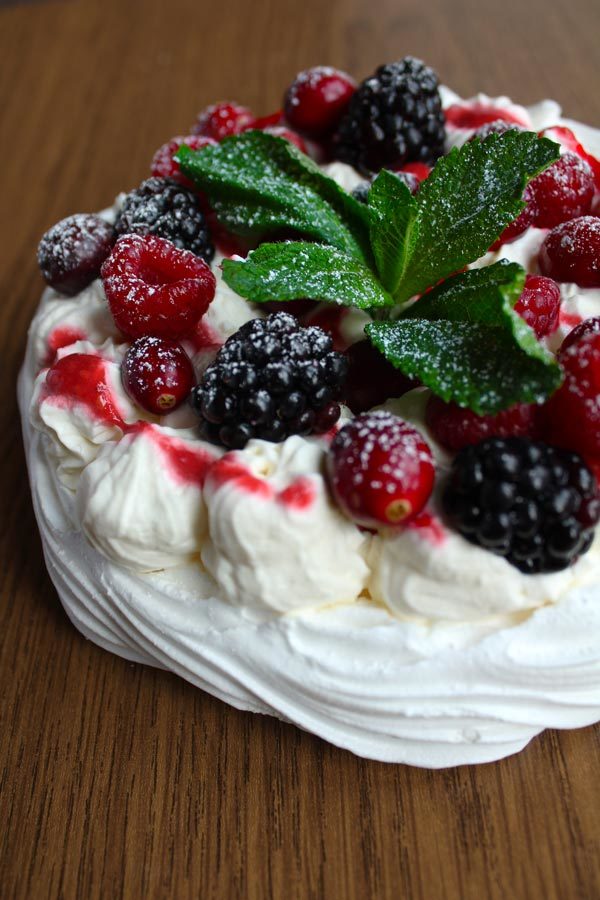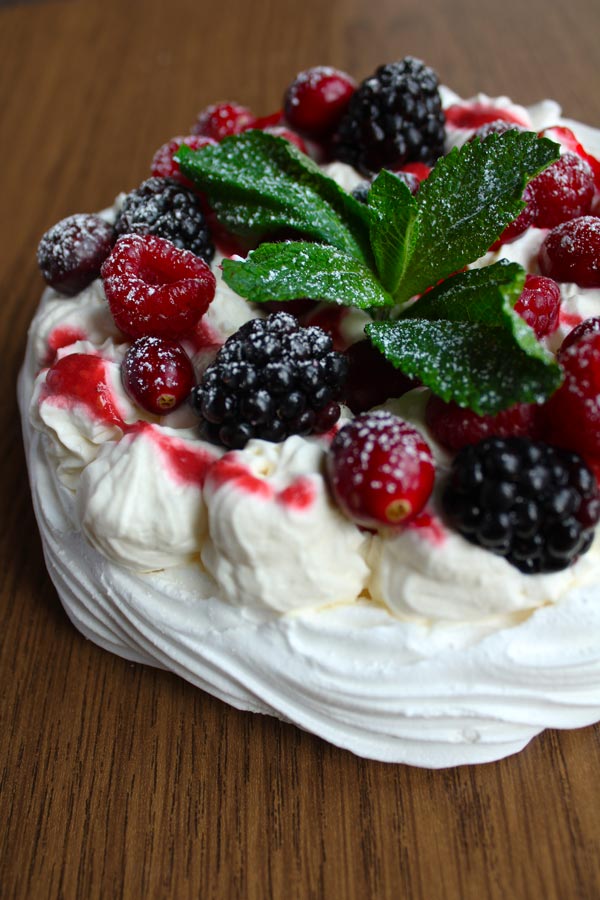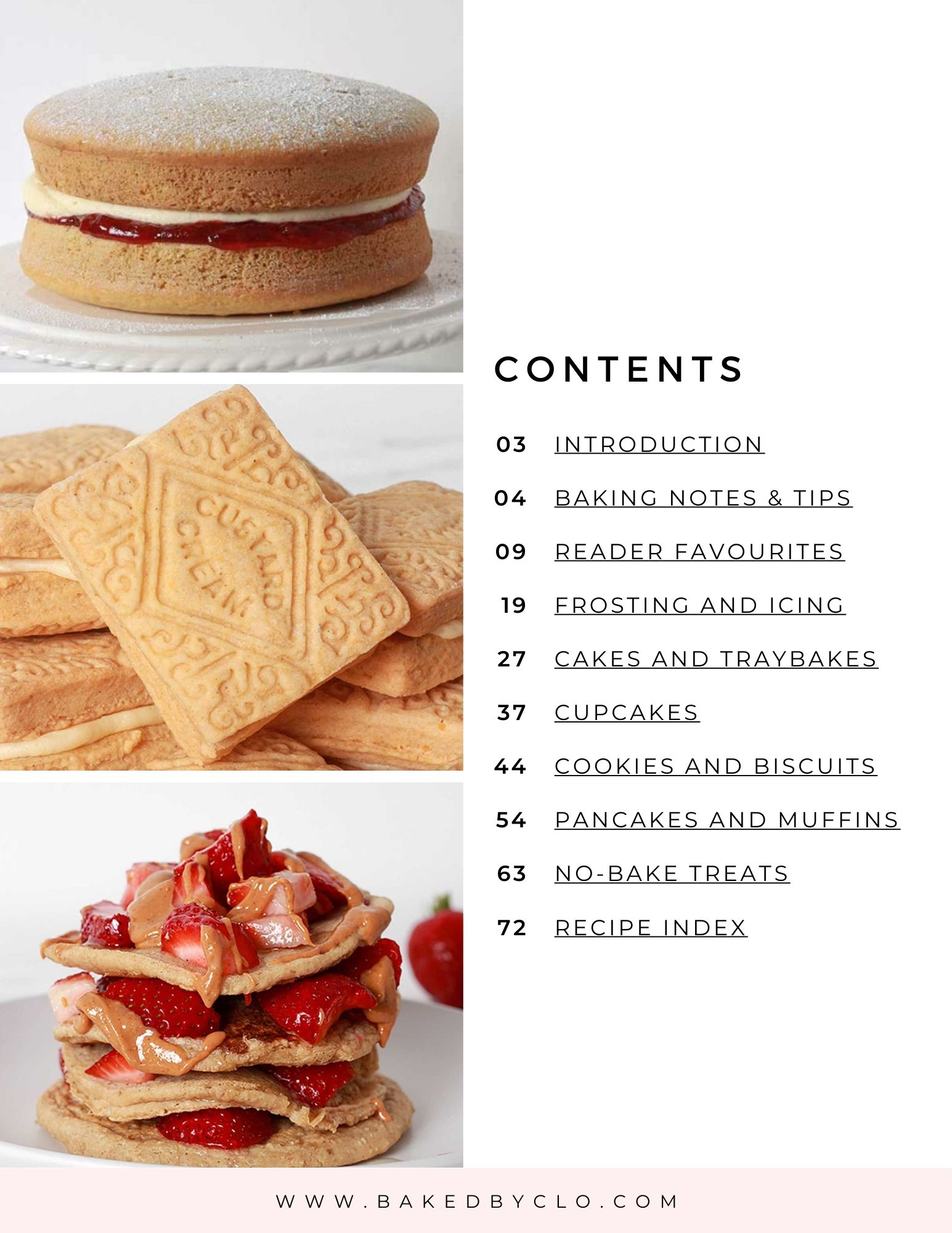 Beginner vegan baker? This book is for you!
I specifically wrote these recipes with beginner bakers in mind. I've tried to be as detailed as possible with the instructions so that you can succeed first time at even the slightly more difficult bakes.
I'm a self-taught vegan baker and now have 6 years of practice under my belt. I made A LOT of mistakes at the beginning of my baking journey but over time, I learned which egg replacers are best for cookies, which dairy-free milks produce the softest cakes, and why my brownies were turning out oily. I hope that my experiences can help you learn to bake egg and dairy-free a little easier.
Here are just some of the recipes included in this vegan baking cookbook PDF:
Retro school dinner cake – Remember that soft, square-shaped sponge cake from school, with icing and sprinkles on top? It's so easy to make it vegan!
'Pizza Hut' cookie dough – A warm cookie skillet with crispy edges and a soft, gooey centre. Just like the classic Pizza Hut dessert but without eggs or dairy.
Pavlova – Yes, you can make pavlova without eggs! Using aquafaba, you can create a crispy pavlova with a soft, marshmallowy centre.
'Subway' cookies – Missing Subway's chocolate cookies? This recipe makes a great replacement.
Custard creams – Custard creams are classic British biscuits and they're surprisingly easy to make!
Chewy chocolate brownies – The richest, fudgiest brownies you will ever try! If you like your brownies super decadent and chewy then you'll love this recipe.
Sticky toffee pudding – A sweet date pudding topped with homemade vegan sticky toffee sauce. This one is great served warm with dairy-free ice cream.
Cinnamon rolls – You'll never be able to tell the difference between these cinnamon rolls and the traditional kind. They're just as soft and fluffy!
Chocolate fudge cake – A moist 2-layer chocolate cake, filled and covered with a rich chocolate fudge frosting.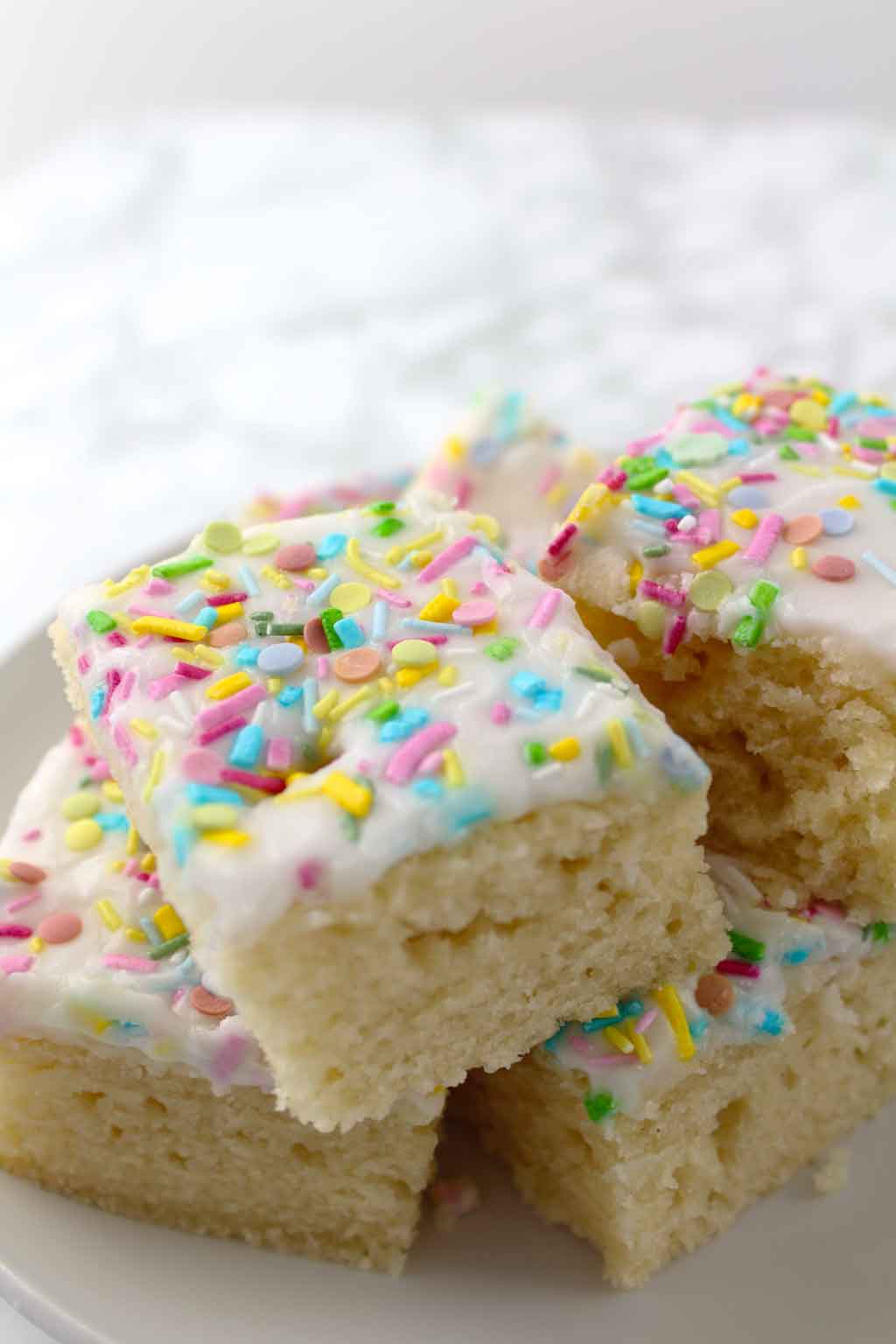 All this for just £6.99 (+VAT)
FAQ
Are the baking recipes gluten-free?
There are 12 gluten-free recipes in this vegan baking cookbook including pavlova, lemon cake, macaroon bars, macadamia cookies and peanut butter fudge.

Are the recipes nut-free?
There are a handful of recipes that call for nuts but the majority are nut-free.
Do I need to have a kitchen scale?
All of the recipes are written in grams so a kitchen scale is highly recommended. There is a liquid cup conversion chart included in the e-book but other ingredients are best measured with a scale for accuracy.
Are the desserts healthy?
No! These are indulgent vegan desserts and should be enjoyed occasionally as a treat. The recipes frequently call for ingredients like caster sugar, vegan margarine and white flour.
Got any more questions? Contact me and I'll get back to you as soon as I can!
BakedByClo is a participant in the Amazon Services LLC Associates Program, an affiliate advertising program designed to provide a means for sites to earn advertising fees by advertising and linking to Amazon.com. This site may contain some of these links to Amazon.com & other affiliate programs. If you make a purchase through one of those links, BakedByClo will receive a small commission from the purchase at no additional cost to you.