Why Are My Vegan Brownies Oily?
Wondering why your vegan brownies are oily? This post will help to explain the reasons why this may happen and what you can do to prevent it the next time you bake.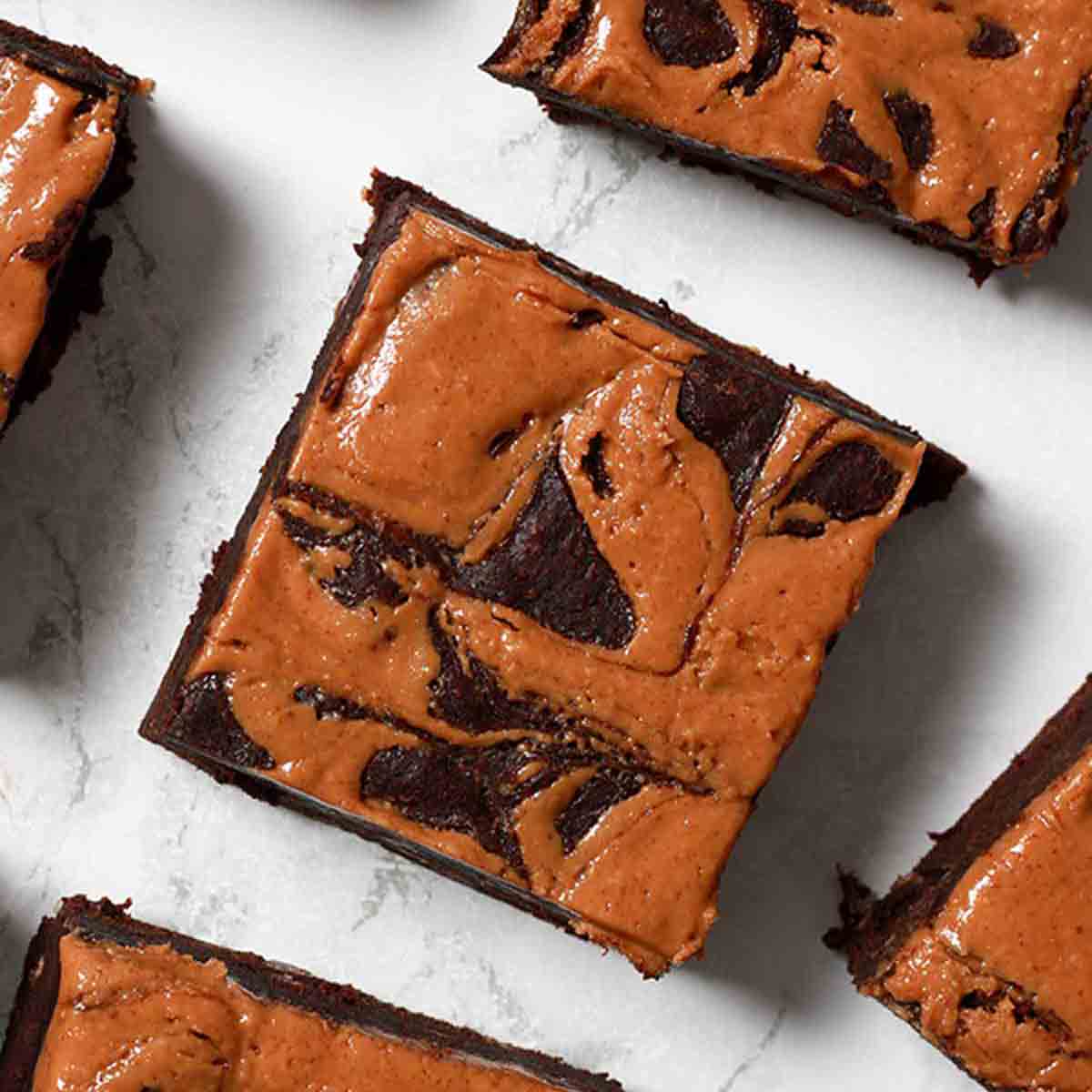 I, like most people with a sweet-tooth, love a good vegan brownie. I think they are actually one of my favourite desserts of all time, particularly if they're gooey and fudgy. But with that texture comes the delicate balance between too oily and too dry.
I've had my fair share of oily brownies over the years, even more so when I started baking without eggs and dairy, so I thought I'd make this post to help others who may be having the same problem. I hope that you can use it as a troubleshooting guide to correct your oily brownies.
Reasons why your vegan brownies are oily
Let's take a look at 6 of the most common reasons why your brownies may be oily.
1. Sugar
I know most people automatically think that oily brownies automatically means too much fat and while this can also cause the problem, sugar is often a culprit. Or rather, the sugar to fat ratio. The sugar has to be properly mixed into the fat to prevent oiliness and this can't happen if there's too much sugar.
When I was testing my vegan brownies, they tasted good but kept getting oily at the bottom. I tried over and over, reducing the amount of fat each time and even increasing the amount of flour. To my surprise, despite the brownies falling apart due to not enough fat, they were still oily at the bottom!
I finally realised that my recipe had too much sugar in it and I was using an incorrect method. Once I reduced the amount of sugar and mixed it in with the dry ingredients first, the brownies turned out perfect.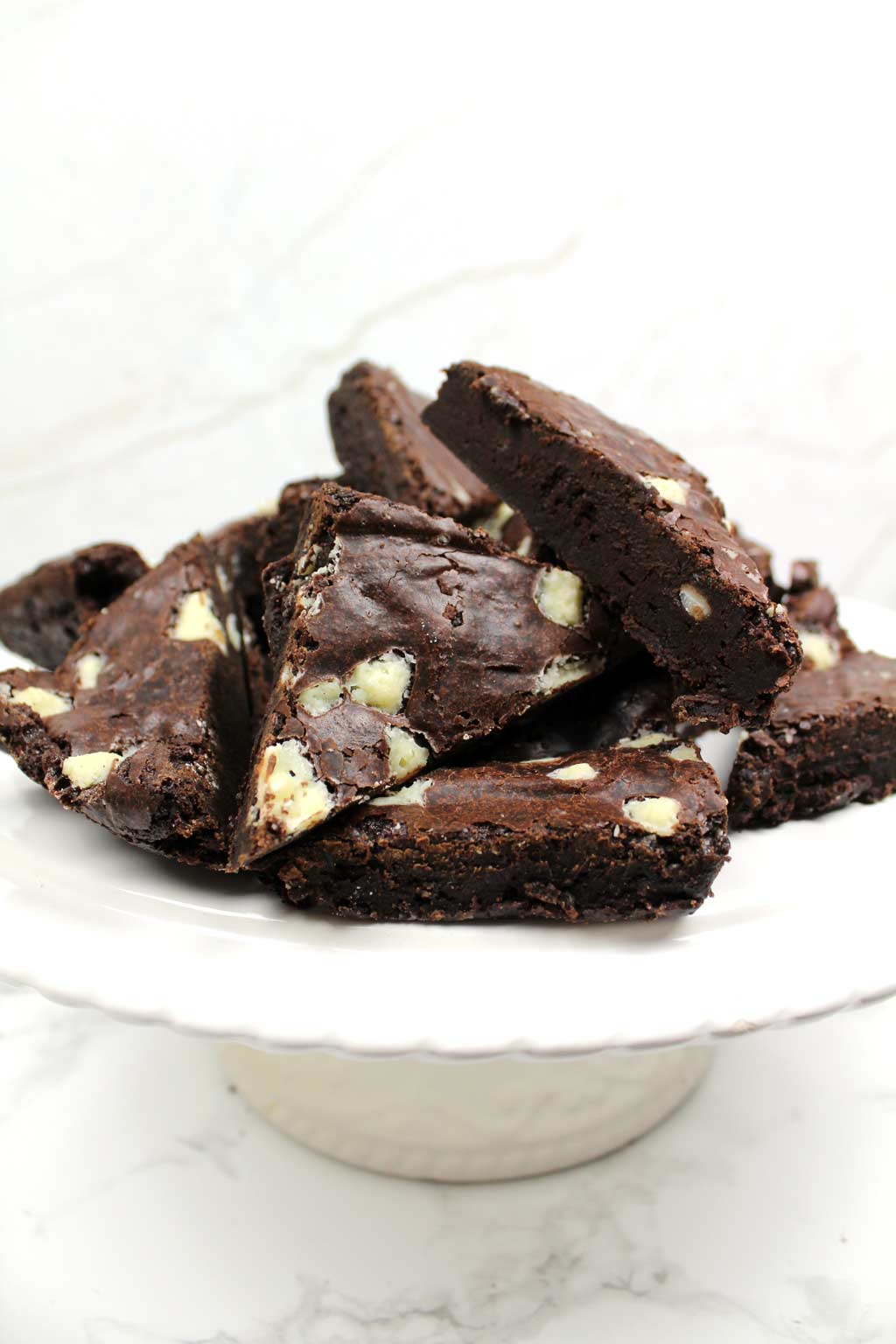 2. Poor quality chocolate
This is actually one of the most common reasons why vegan brownies are greasy. For brownies, it's especially important to use a high quality chocolate. And high quality doesn't necessarily mean expensive, you just need to look at the cocoa content on the back of the packaging. I recommend 85% chocolate for my brownies but many vegan recipes will work with 70% and some even less.
In the past, I tried to make brownies with the cheapest dark chocolate I could find, which was only around 40% cocoa. The result was an oily, bubbling batch of brownies that never set. My favourite chocolate to use for my vegan brownies is Tesco 85%, which costs £1.10 at the time of writing.
3. Too much fat
I'm sure you had a slight suspicion that fat was involved in the greasy brownies! Whether your recipe calls for oil, vegan butter or margarine, too much of it will cause issues in either the batter or the final result. Remember, high quality chocolate is important for brownies and that already contains a lot of fat.
In my brownies without chocolate, I use roughly an equal amount of dry ingredients and sugar (250g sugar and 240g flour/cocoa powder combined), and half the amount of fat (120g of vegan margarine). Because the recipe doesn't use eggs, I also add some plant-based milk- usually soy milk because it has the highest protein content.
4. The wrong type of fat
Similarly to using too much fat in your brownies, using the wrong type may cause either dry or oily brownies. Pay close attention to what the recipe calls for- vegan butter and vegan margarine are not the same thing. Take a look at my Vegan Butter For Baking post for more information about this.
*I'd recommend a vegan butter or margarine over oil if you prefer fudgy brownies.
5. Not enough flour
Even when you're making fudgy, gooey brownies, you still need a little flour and perhaps cocoa powder in there, to help create structure and absorb some of the fat. If you've tried playing around with the sugar and fat and are still getting oily vegan brownies, try adding a bit more flour.
6. Not leaving them to set long enough
When it comes to the toothpick test, brownies and cakes are not the same. A toothpick through the centre of a brownie after baking should not come out clean, but it shouldn't come out covered in batter either. You want the toothpick to have some moist crumbs stuck to it. Because of this, brownies can seem underbaked and sometimes oily in the middle.
My top tip for delicious brownies is to allow them to set properly. I let mine cool in the tin then put them in the fridge for 4 hours. This helps the vegan margarine in them to solidify again, resulting in a rich, fudgy texture.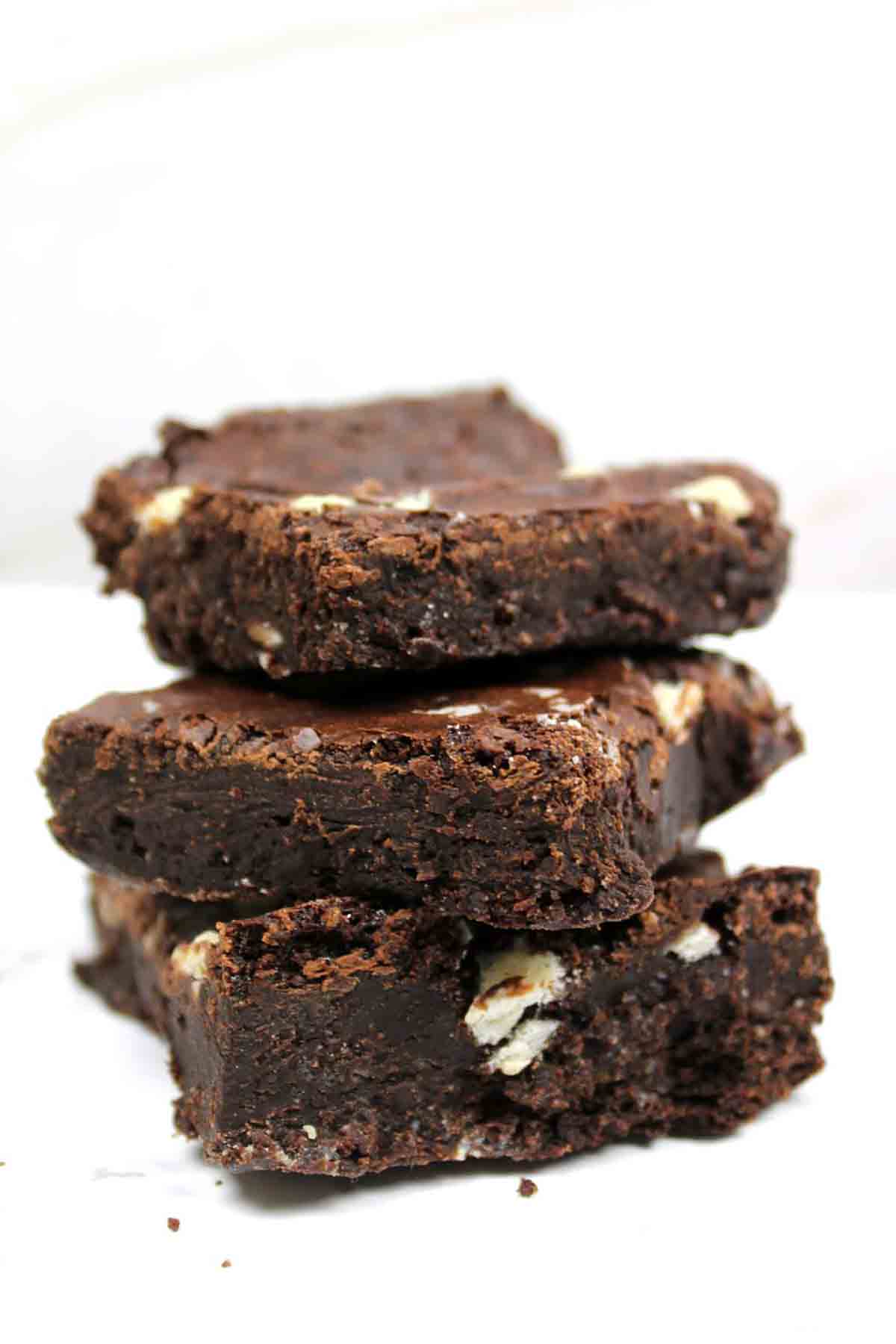 I hope this post can help rectify your oily vegan brownies in future! If you find the post helpful, please share it with a friend using the share buttons on this page. Happy baking! xo
BakedByClo is a participant in the Amazon Services LLC Associates Program, an affiliate advertising program designed to provide a means for sites to earn advertising fees by advertising and linking to Amazon.com. This site may contain some of these links to Amazon.com & other affiliate programs. If you make a purchase through one of those links, BakedByClo will receive a small commission from the purchase at no additional cost to you.