Vegan Brandy Butter
This vegan brandy butter or 'hard sauce' is quick and easy to make, and is great for freezing if you want to prepare it in advance. It pairs perfectly with warm Christmas pudding and mince pies, and is great for giving as an edible gift.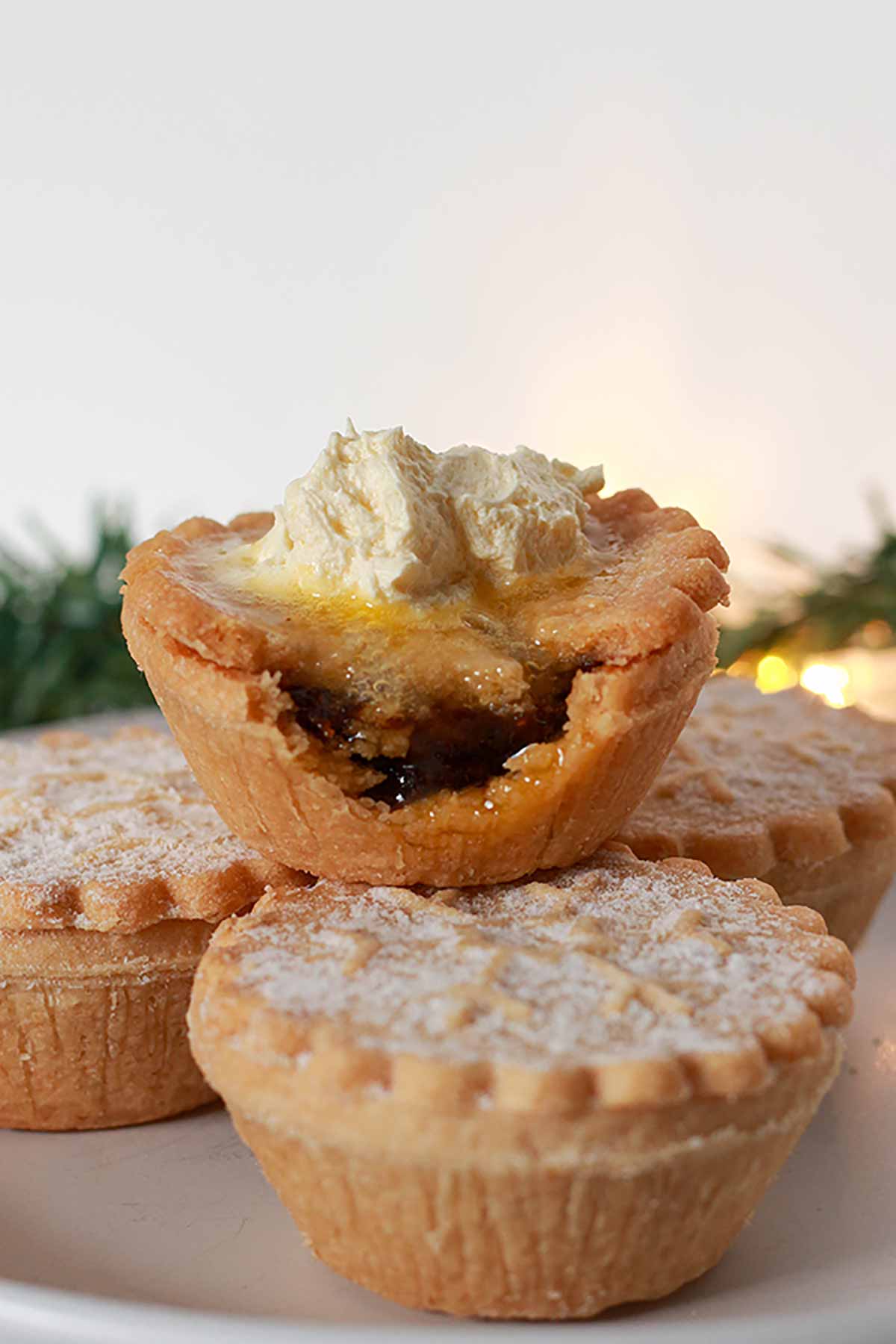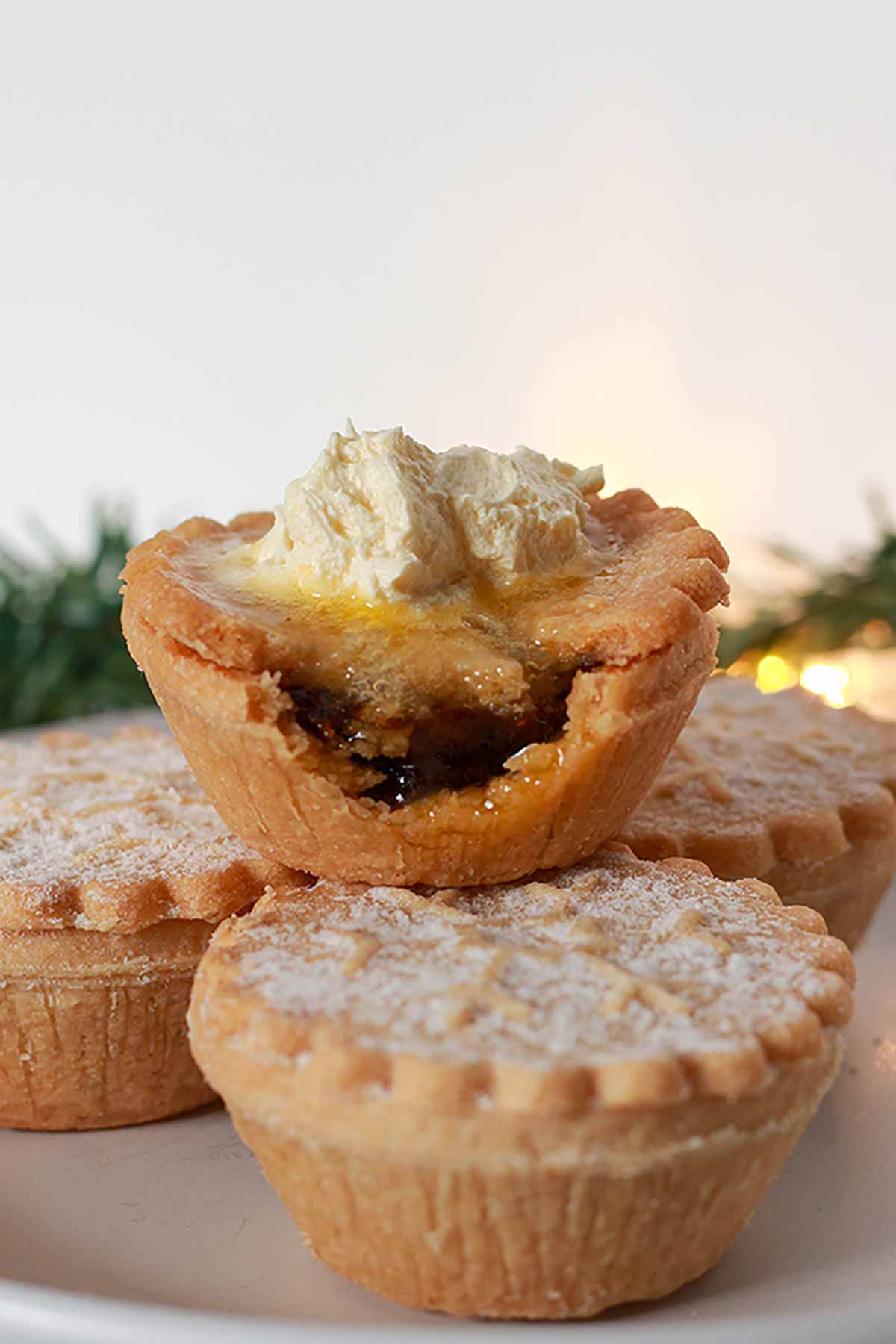 If you've never heard of brandy butter, you have to try it!
I'm not 100% sure, but I think brandy butter is a British thing, because it's frequently served with mince pies and Christmas pudding which are British desserts. It's a sweetened butter (or dairy-free butter in this case) flavoured with brandy. It can be customised to your preference as there are a few different sugar and mix-in options to use.
Dairy-free "hard sauce"
Brandy butter is also known as hard sauce, although the texture is somewhat light and spreadable. It's sort of similar to a thick, heavy whipped cream or clotted cream. It starts off firm but melts into a lovely runny sauce when you put it on a warm dessert.
I personally had never tasted brandy butter until I made this one. I'd seen it at Christmas parties in the past but never actually tried it. Because of this, I can't confirm whether or not it tastes like "traditional" brandy butter but I'm so glad to have finally created my own version because this stuff is DELICIOUS. And I say that as somebody who's not even a huge alcohol person!
To make it, I checked out a few traditional recipes online and switched out the dairy butter for vegan butter. My first attempt had far too much sugar in it and tasted too similar to buttercream. It was far too soft and runny. I also couldn't taste the brandy until I'd added so much that the butter curdled, and adding more sugar drowned the flavour out again.
I tried again with a lot less icing sugar and had much better results. Once I'd mixed everything together and refrigerated it for a while, it looked exactly like the brandy butter I was familiar with. It was firmer in texture, yet easy to scoop up and serve. It also tasted much more like butter that had been sweetened, which is obviously what I was going for here, not buttercream icing!
Best dairy-free butter to use
For vegan hard sauce, I recommend using the blocky style of vegan butter over the soft, margarine type. This is what I tested the recipe with and it gives a more authentic texture after refrigerating. The water and fat contents in vegan "butters" and vegan margarines are different and will produce a different result depending on which one you use.
I used Stork baking block but here are some others that I'm familiar with:
Is brandy vegan?
Sometimes. I have personally never come across one that isn't but I don't drink very often. Occasionally, some can be distilled using animal products so it's best to double check before purchasing.
This list from Barnivore is super handy for checking vegan-friendly brandy brands. I used Tesco Napoleon brandy because it was the cheapest one I could find. I don't usually like to splash out on alcohol if I'm only using it for baking. I'm not a big brandy drinker so I'm not sure if the quality/taste was similar to the more expensive ones, but it tasted nice in my butter and gave a nice boozy flavour!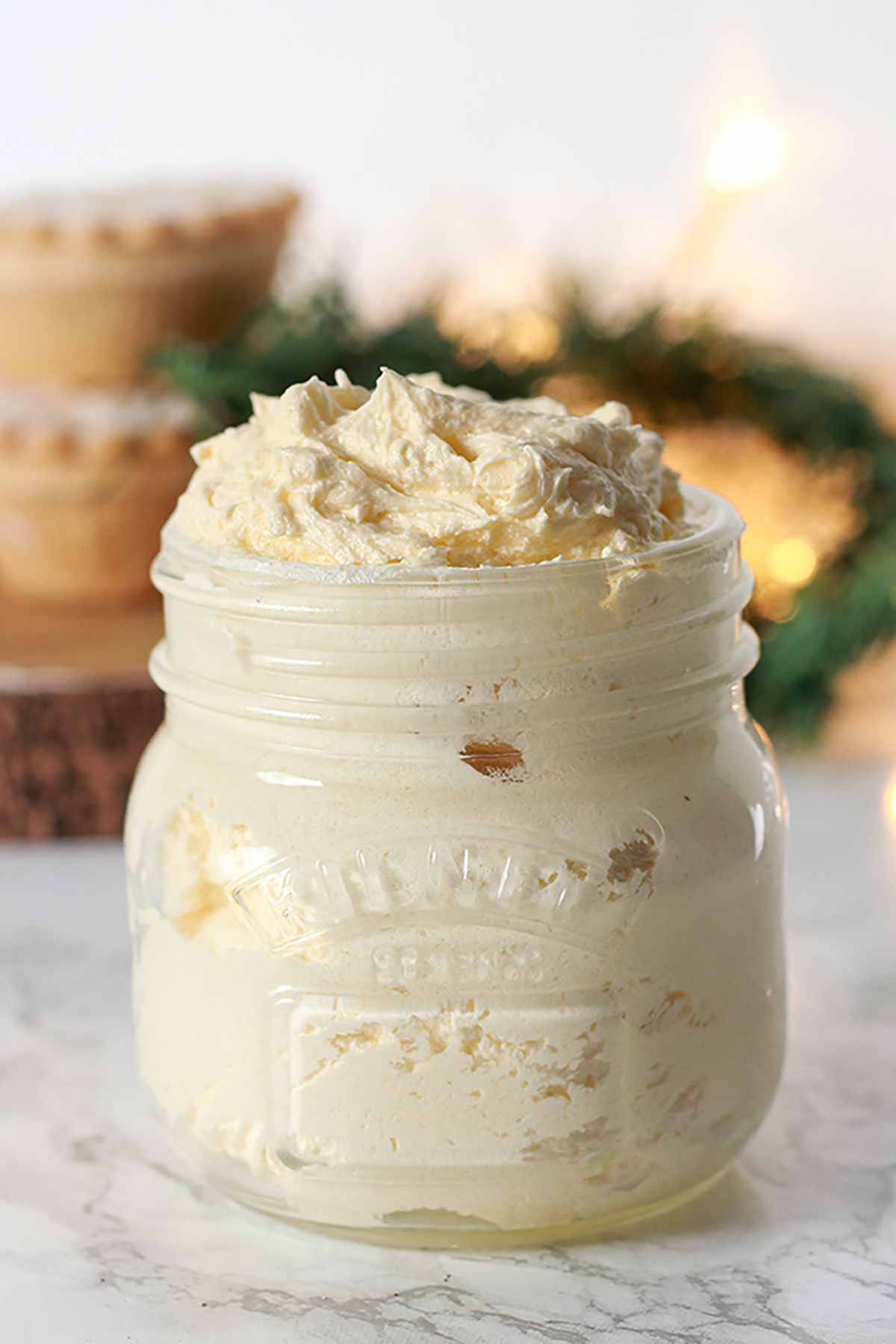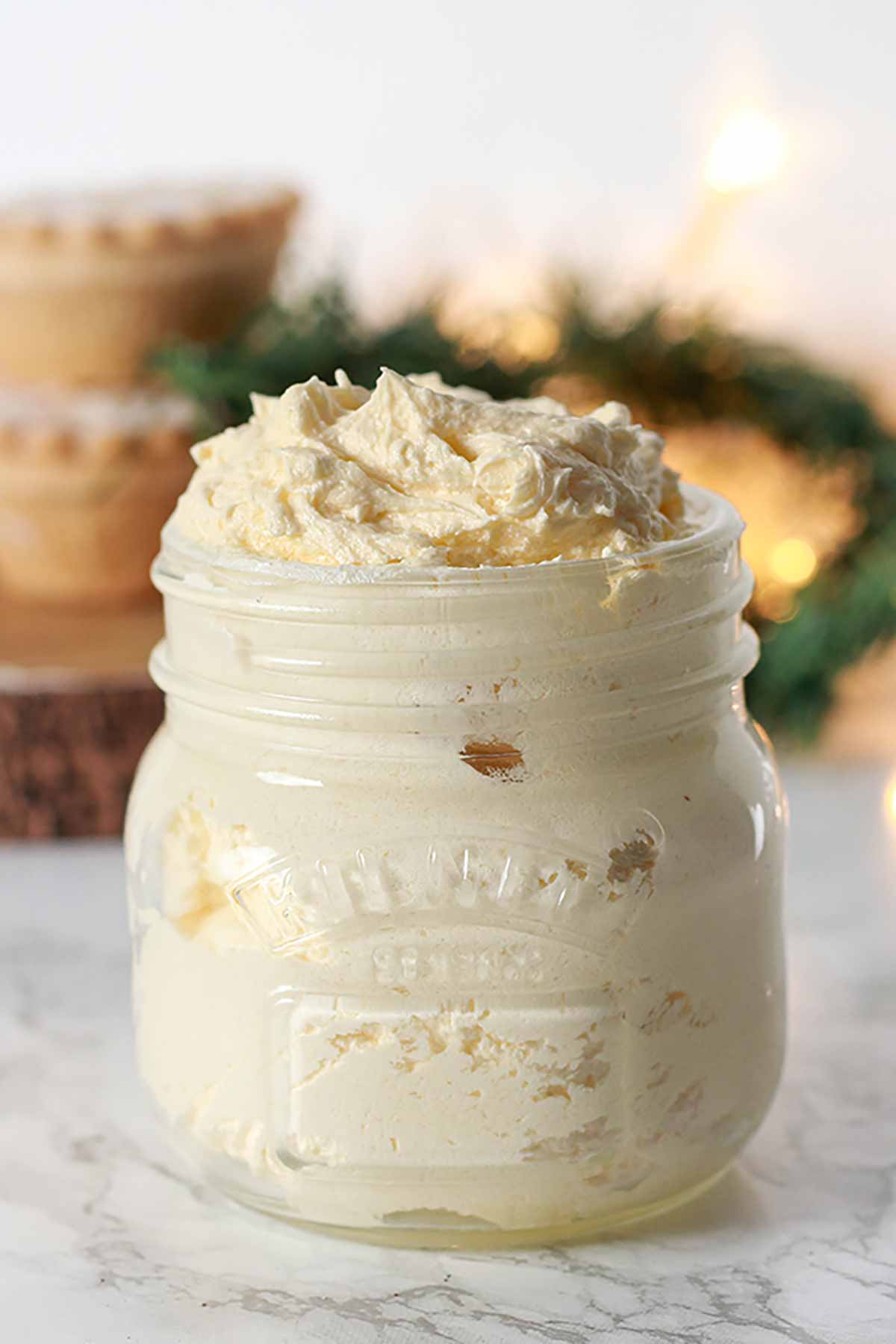 Sugar and mix-ins
For my recipe, I used icing sugar (powdered sugar) because I wanted a soft, silky texture. Some recipes use granulated white sugar, and I've seen others which use brown sugar. Both of these would obviously give a grainier version so it's totally up to you which type of sugar you use. Just go with your preference!
Vegan brandy butter is delicious served 'plain' with warm mince pies or Christmas pudding, but if you want to add something a little extra to it, try one of the following:
Vanilla extract
Orange zest
Lemon zest
Spices such as cinnamon or nutmeg
How to make vegan brandy butter
Step 1:
Add 200g of vegan block butter to a large bowl. Use a wooden spoon to soften it slightly.
Step 2:
Measure out 225g of icing sugar, and mix it into the butter, a little bit at a time, until you've used it all up.
Step 3:
Measure out 35ml of brandy. Add it into the butter/sugar mixture a little bit at a time, mixing as you go. DO NOT add it all in at once, as the mixture is likely to curdle.
Step 4:
Use an electric mixer to whisk up the brandy butter for a minute or so. This will make it lighter in colour and texture.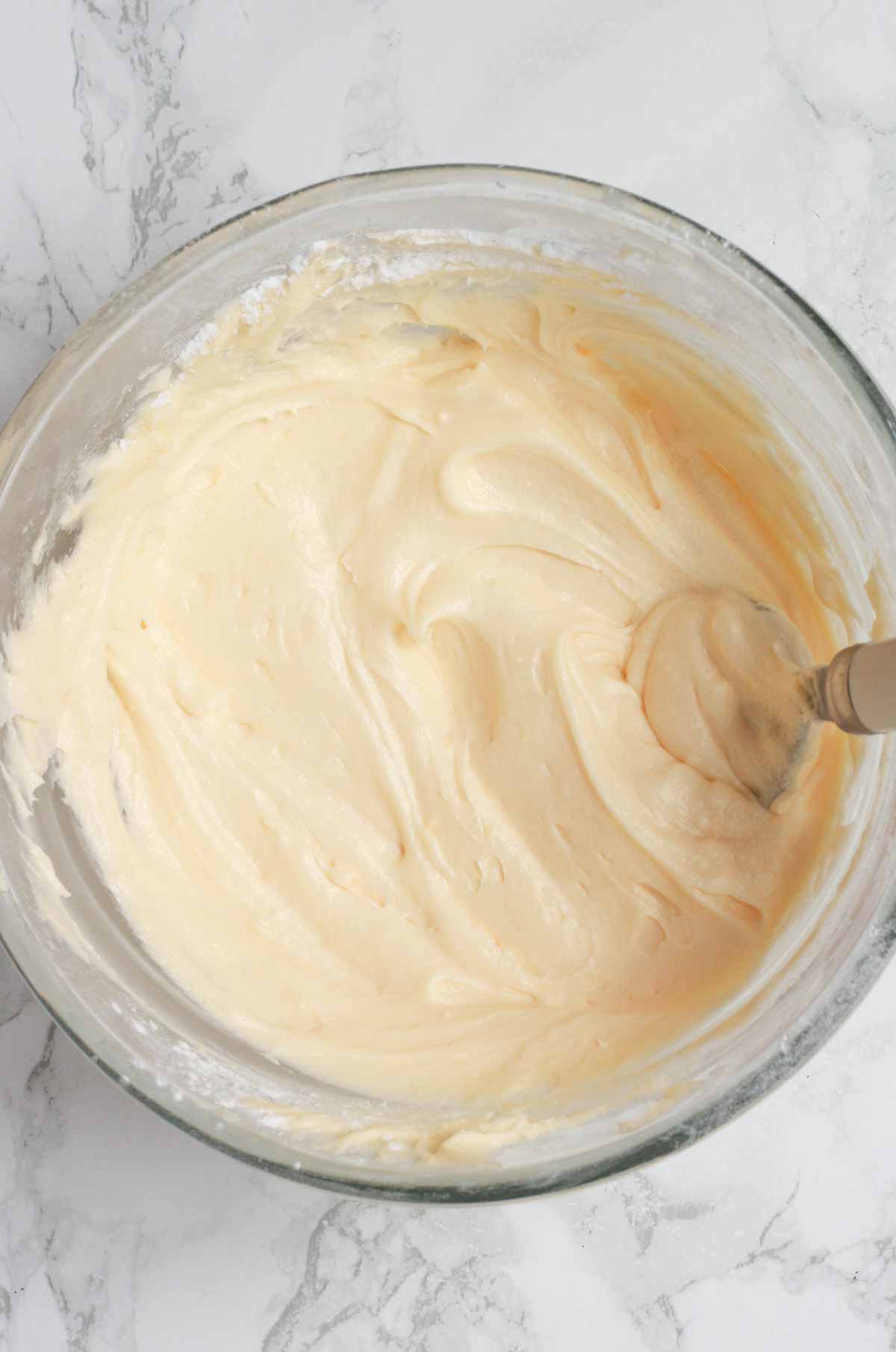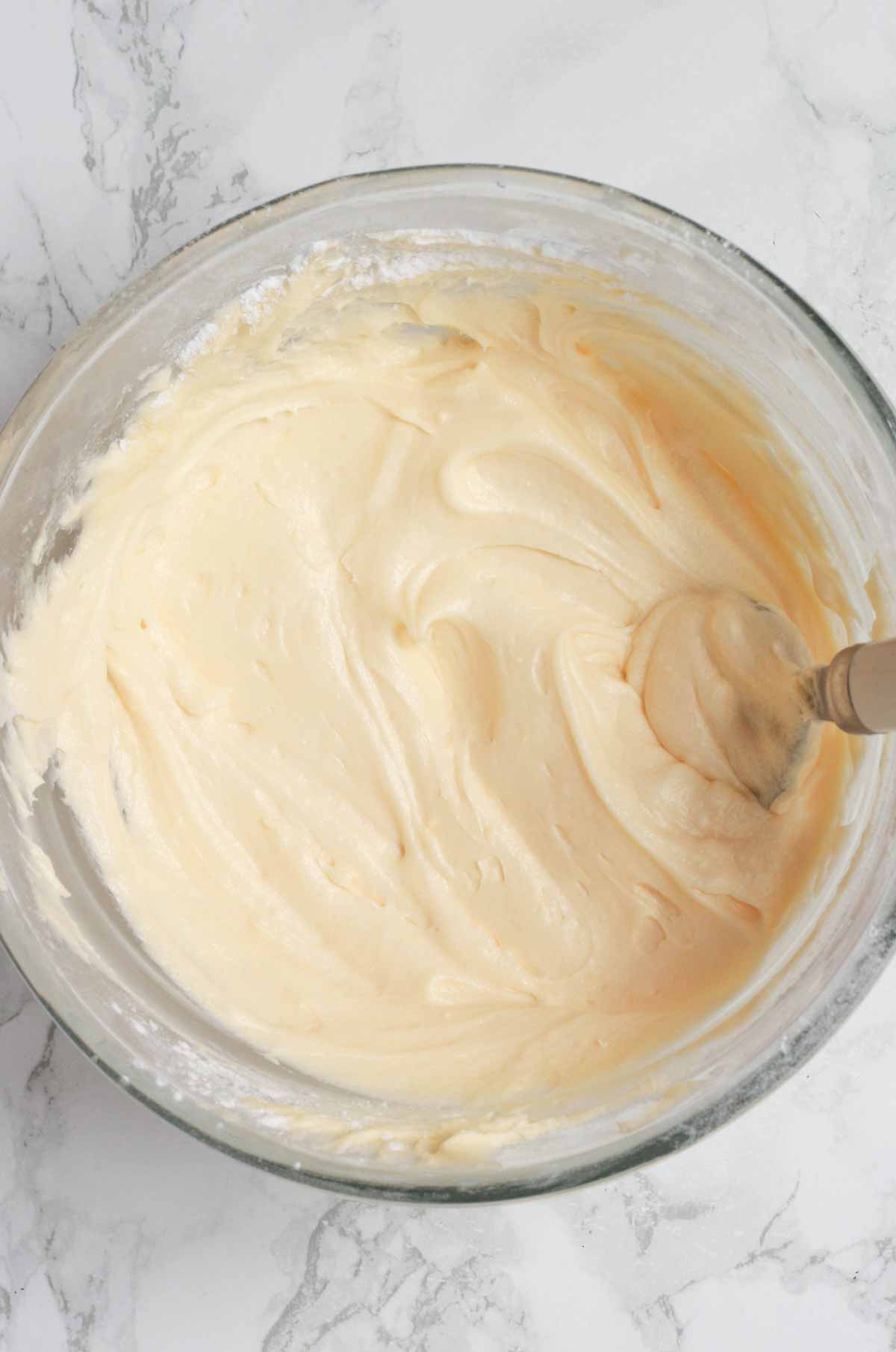 Step 5:
Place the bowl in the fridge for at least 2 hours before serving. This will allow it to firm up nicely.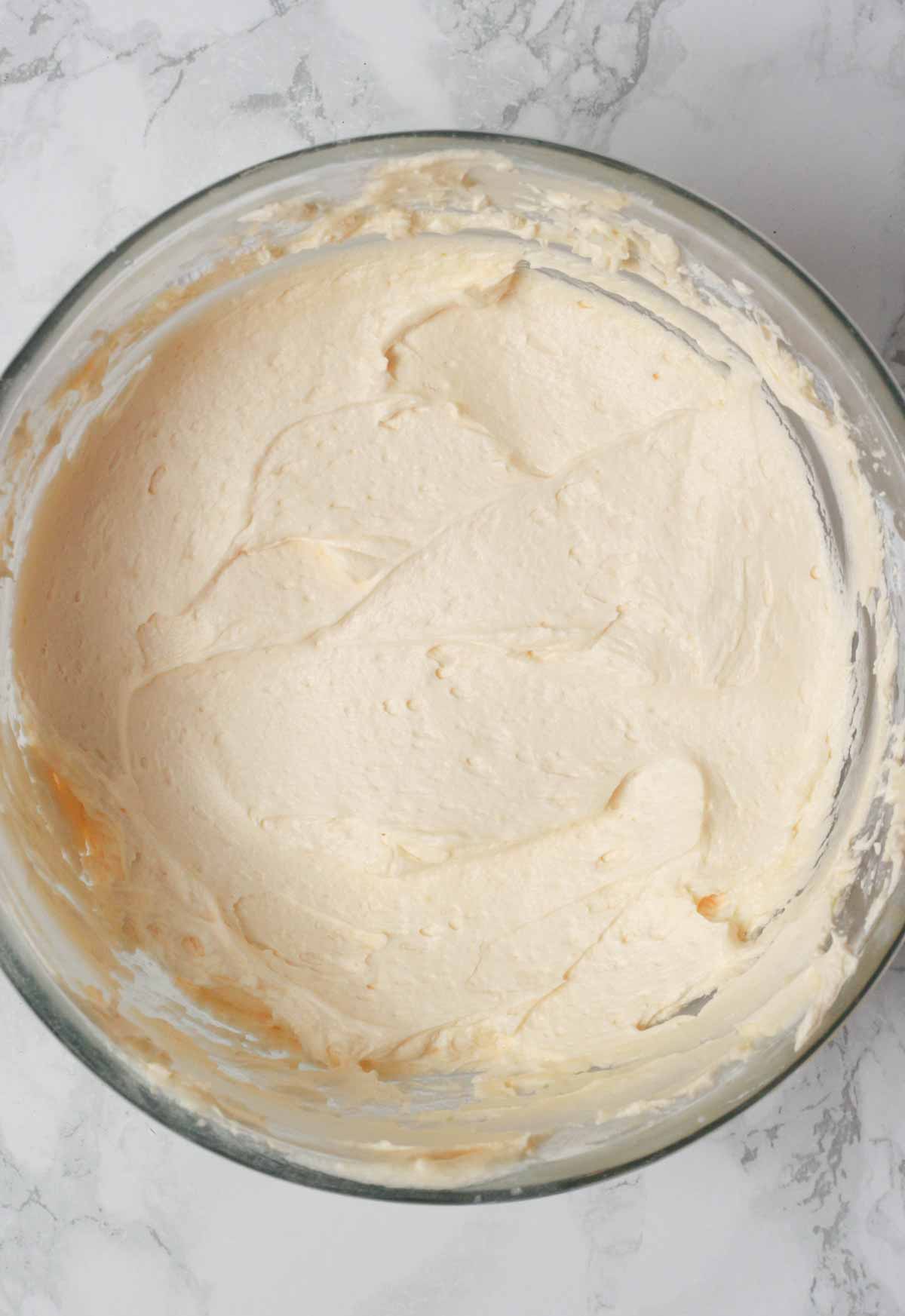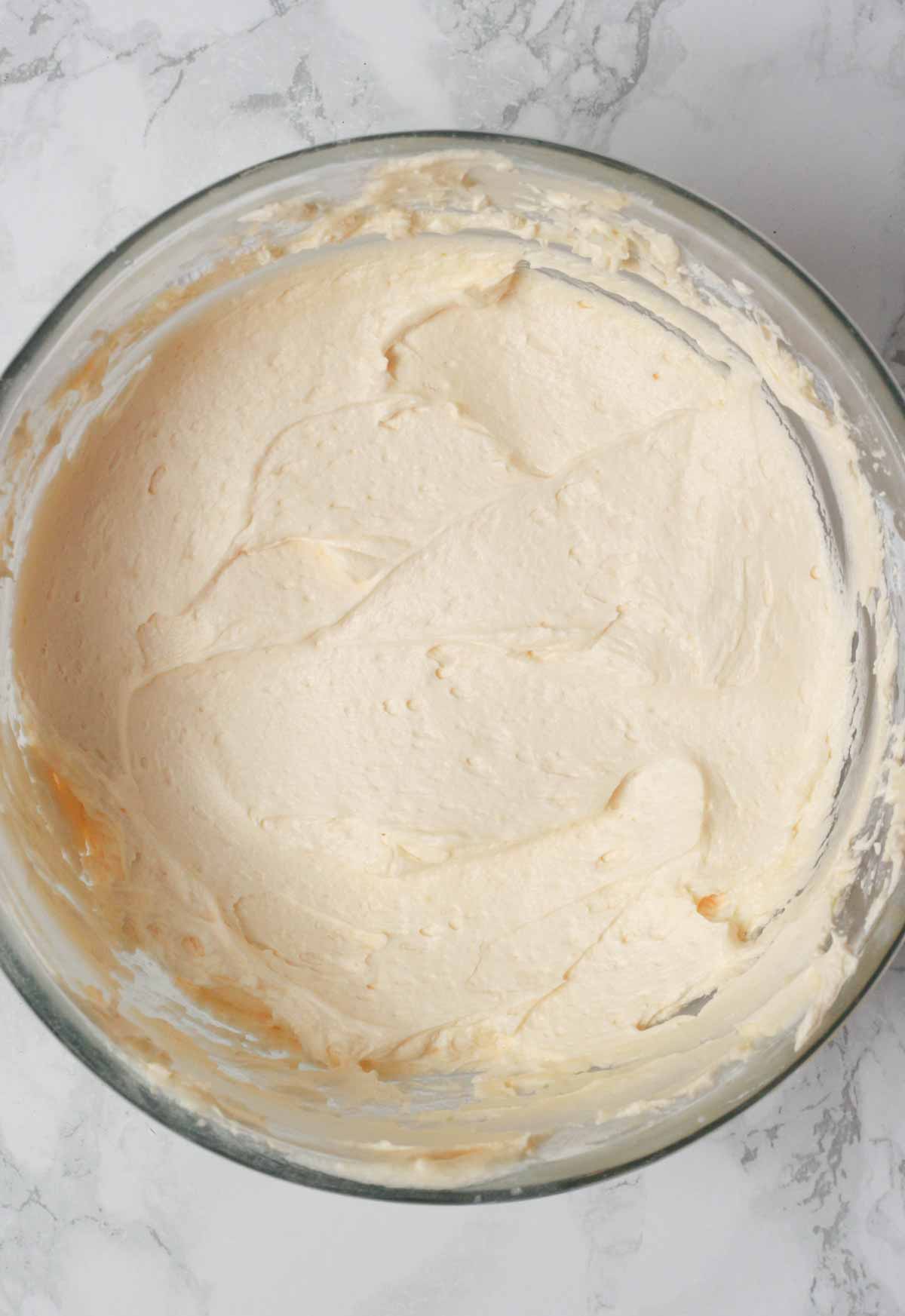 FAQ:
Why did my brandy butter curdle?
This could happen if you have added too much brandy to the mixture, or if you have added it too quickly. It needs to be added gradually, mixing as you go, to avoid curdling. To fix a curdled mixture, add some more icing sugar until it becomes smooth again.
How should it be stored?
Keep it covered in the fridge, ideally in an airtight container or jar with a lid, for up to two weeks.
Can I freeze it?
Yes. If you would like to make this in advance to serve at Christmas time, you can freeze it for up to 2 months. Transfer it to the fridge to defrost overnight the evening before you plan to eat it.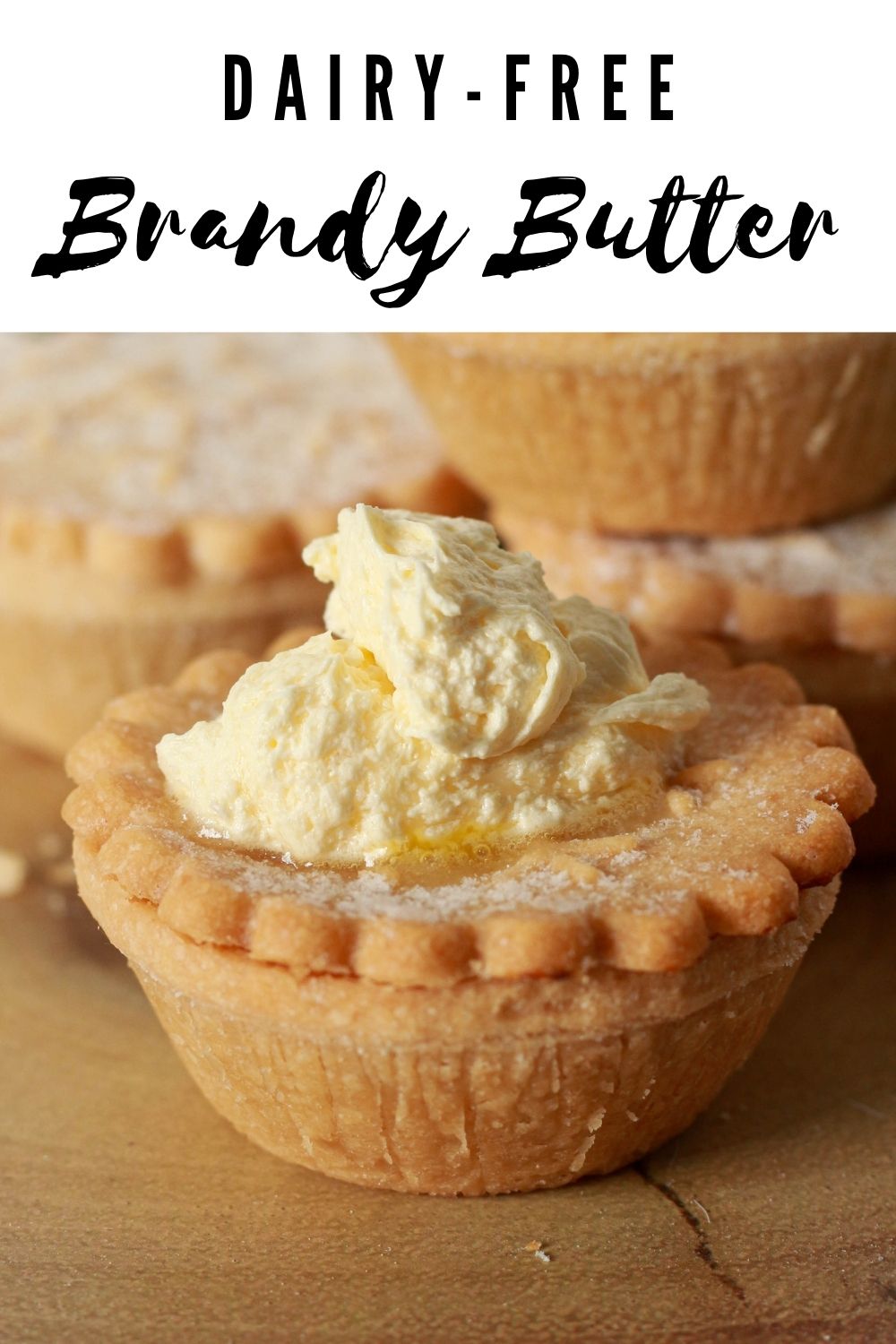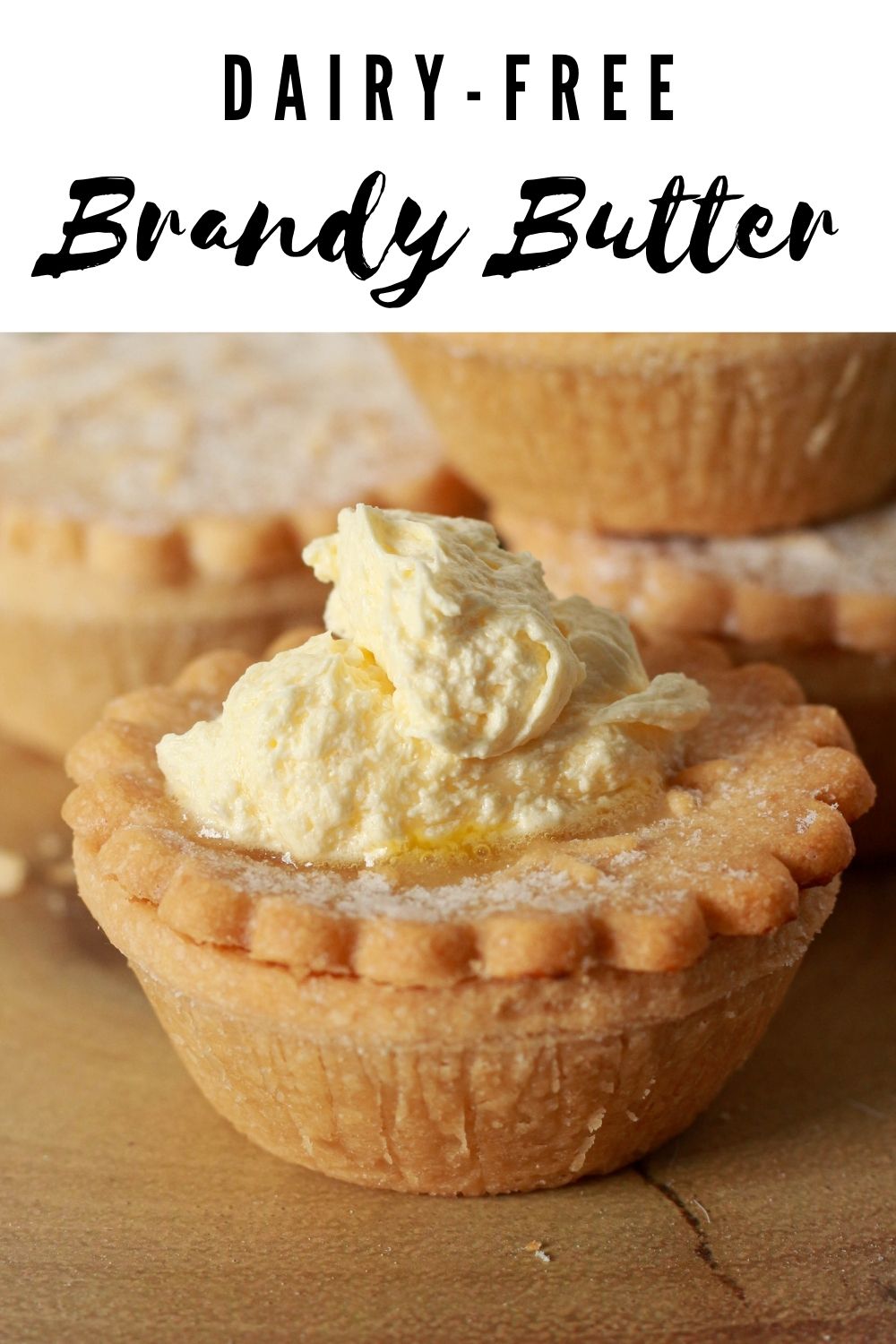 I hope you enjoy the recipe! If you give it a go, please let me know how you get on by leaving a rating and/or comment below! xo

Vegan Brandy Butter (Hard Sauce)
Easy, 3 ingredient brandy butter made with dairy-free ingredients.
Ingredients
200

g

Vegan block butter

(¾ cup or 7oz)

225

g

Icing sugar

(around 1+¾ cups)

35

ml

Brandy

(2 tablespoons + 1 teaspoon)
Instructions
Add the butter to a large bowl and use a wooden spoon to soften it slightly.

Add the icing sugar, a little bit at a time, until it's all used up.

Now add in the brandy, a little at a time. Do not add it all in at once or the mixture will curdle.

Use an electric mixer to whisk the brandy butter for a minute or so until it turns pale and fluffy.

Refrigerate for at least 2 hours before serving to allow it to firm up.
Recipe Notes
The brandy flavour in this recipe is relatively mild. If you want a stronger flavour, you can add more brandy.
If the mixture curdles, add more icing sugar until smooth.
Do not use vegan margarine- I recommend using Stork baking block or similar.
BakedByClo is a participant in the Amazon Services LLC Associates Program, an affiliate advertising program designed to provide a means for sites to earn advertising fees by advertising and linking to Amazon.com. This site may contain some of these links to Amazon.com & other affiliate programs. If you make a purchase through one of those links, BakedByClo will receive a small commission from the purchase at no additional cost to you.