12 Tasty Vegan Puff Pastry Desserts
If you're looking for some delicious vegan desserts with puff pastry, look no further! These 12 recipes are sure to satisfy your sweet tooth. Whether you're looking for a chocolatey treat or a sweetly spiced apple dessert, you'll find a new favourite recipe in this post.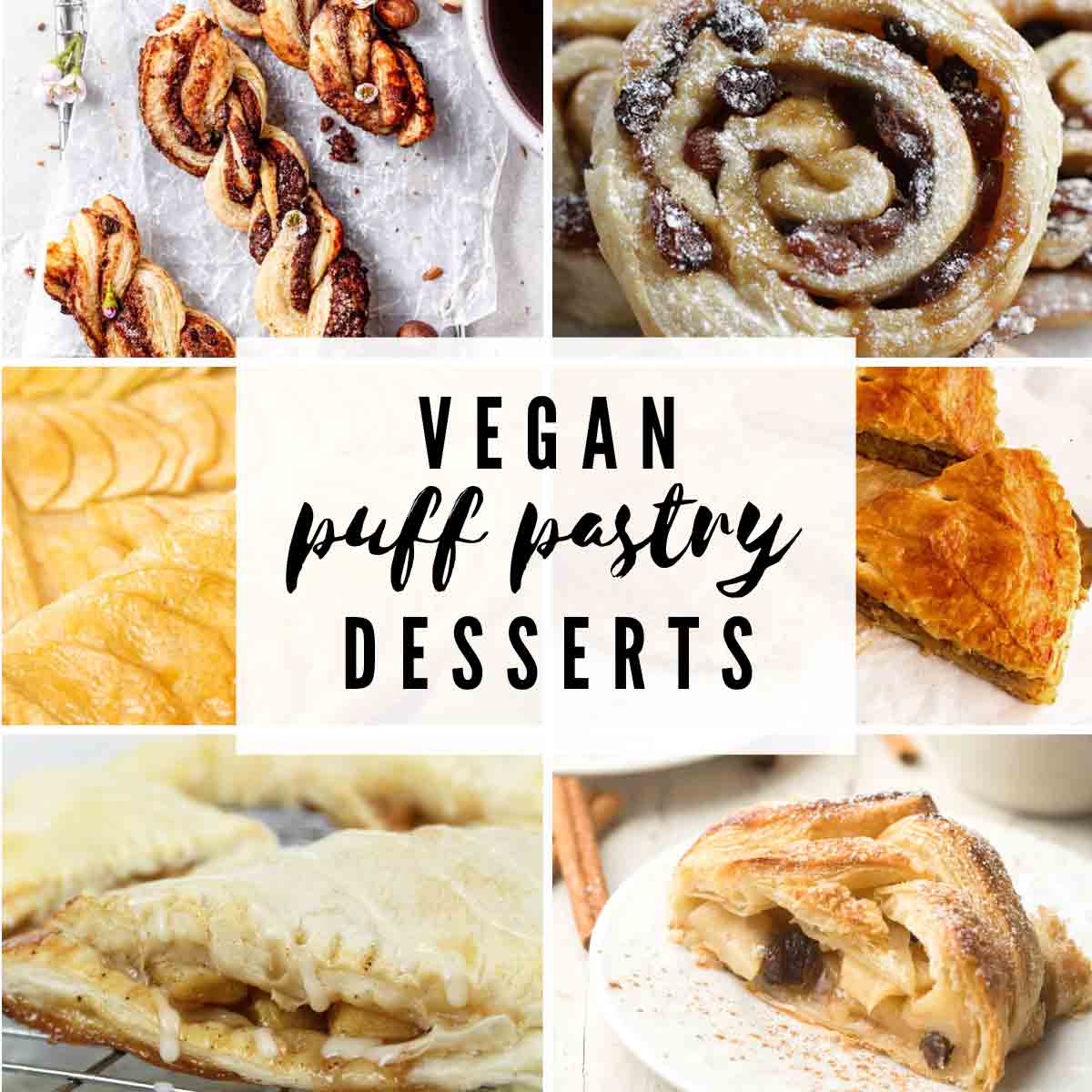 Did you know that most ready-made puff pastry is vegan? Despite the homemade version being made with dairy, many of the pre-made ones you'll find in the supermarket are made with vegetable fats.
With that in mind, I am bringing you 12 of the best vegan puff pastry dessert recipes. A few of them are desserts I created myself but the others are from other food bloggers who kindly let me use their recipes to create this post.
I hope you enjoy them and if you make any of them at home, please let me know how you get on by leaving a comment at the bottom of this page.
The best vegan puff pastry desserts
Without further ado, let's get into the recipes. There are 12 in total for you to choose from. Just click the pink 'get the recipe' button to be taken directly to the page of your desired dessert.
I hope you enjoyed this post. If you found it useful, please share with a friend using the share buttons on this page. Happy baking! xo
BakedByClo is a participant in the Amazon Services LLC Associates Program, an affiliate advertising program designed to provide a means for sites to earn advertising fees by advertising and linking to Amazon.com. This site may contain some of these links to Amazon.com & other affiliate programs. If you make a purchase through one of those links, BakedByClo will receive a small commission from the purchase at no additional cost to you.