Are Cadbury Creme Eggs Vegan? Everything You Need To Know
They're gooey, creamy and chocolatey, and they're a super popular sweet snack in the UK. But are Creme Eggs vegan? Keep reading to find out!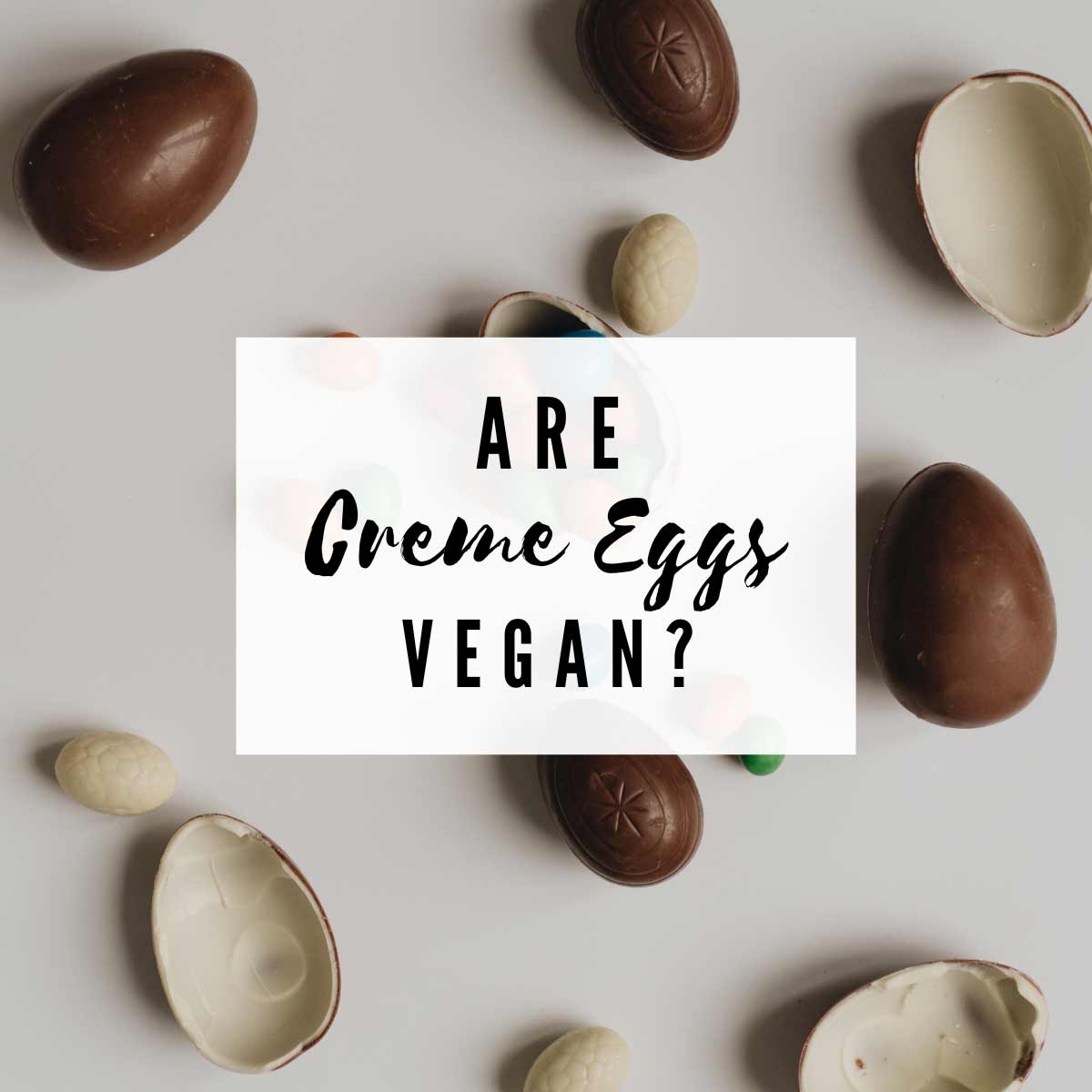 Creme Eggs are a popular Easter chocolate, invented by Fry's in 1963, being rebranded by Cadbury just a few years later.
If you've never had one before, Cadbury's Creme Eggs are small, egg-shaped chocolates filled with a super sweet and creamy fondant. The chocolate also has a signature star symbol printed it and the eggs are wrapped in iconic purple, yellow and red foil.
Creme Eggs ingredients
Let's take a look at what Cadbury's Creme Eggs are made of. According to the Cadbury website, the ingredients are as follows:
Sugar, MILK, glucose syrup, cocoa butter, invert sugar syrup, dried whey (from MILK), cocoa mass, vegetable fats (palm, shea), emulsifier (E442), dried EGG white, flavourings, colour (paprika extract).
Are Creme Eggs vegan?
As you can probably tell from the ingredients list, Cadbury's Creme Eggs are not vegan. This is due to the milk and egg whites added to the recipe. It also contains e-number E442, which may not always be suitable for vegans.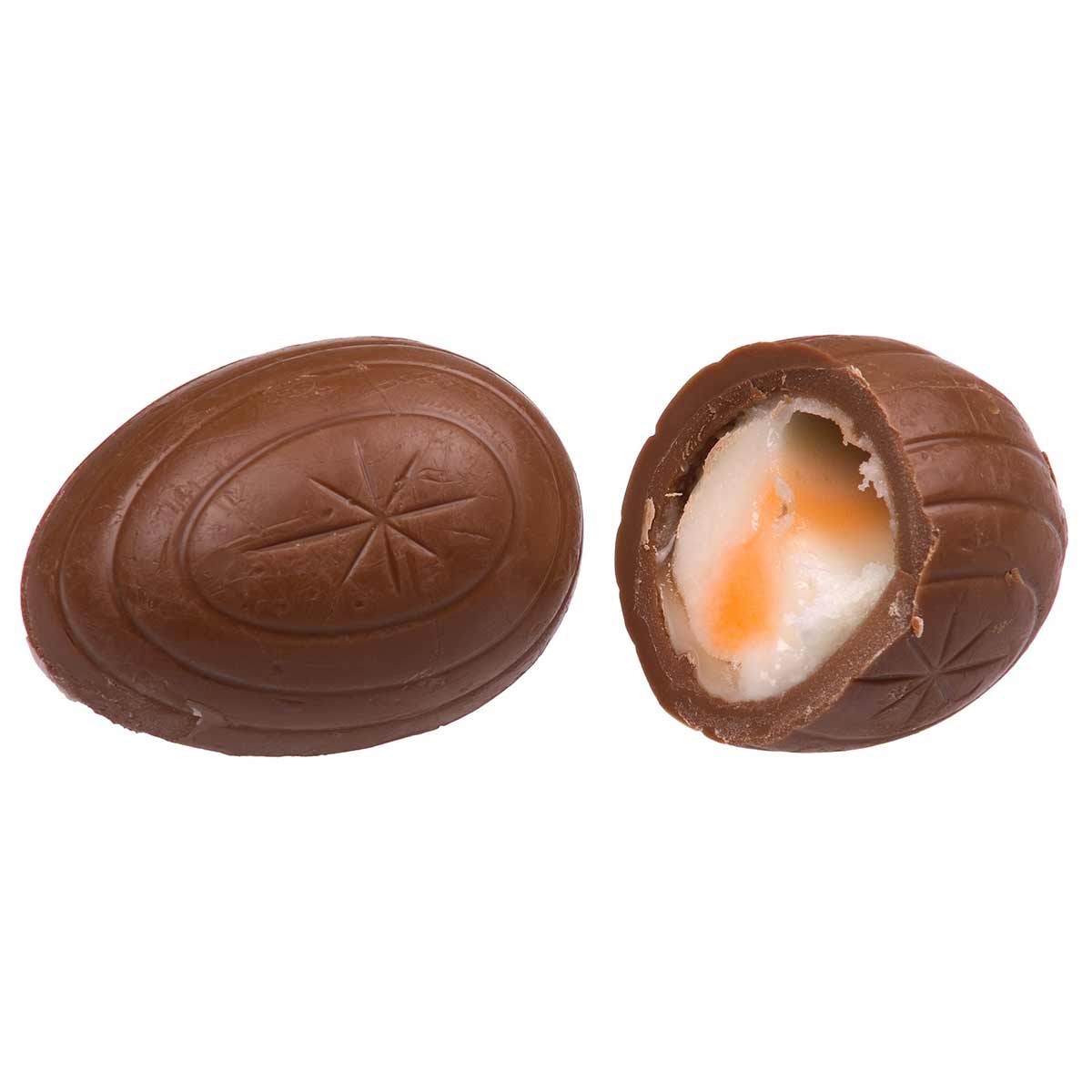 Are they vegetarian?
Although they are not vegan, Creme Eggs are suitable for vegetarians. They do not contain gelatine or any other meat-derived ingredients.
Are Creme Eggs gluten-free?
Yes, Cadbury's Creme Eggs are gluten-free. They are not made with wheat or any other gluten-containing ingredients. There are no wheat cross contamination warnings on the label but it's best to double check as these things can change over time.
What about white Creme Eggs?
Are white Creme Eggs vegan? Sadly for vegans, these treats are vegetarian and gluten-free but they are not vegan. This is because, similar to the original version, they contain dried egg and milk ingredients. Here is a full list of the ingredients:
Sugar, Cocoa Butter, Skimmed MILK Powder, Whey Powder (from MILK), MILK Fat, Glucose Syrup, Invert Sugar Syrup, Emulsifier (Soya Lecithins), Dried EGG Whites, Flavourings, Colour (Paprika Extract)
Can you get vegan Creme Eggs?
Yes, dairy-free Creme Eggs do exist! There are two products that I know of that are similar to Cadbury's Creme Eggs, just without the animal byproducts! The first is Mummy Meegz Chuckie Egg and the second is Beech's dark chocolate fondant mini eggs.
Alternatively, if you want to get creative this Easter you can try making your own using my Creme Egg recipe. Don't be alarmed that it contains potato- I promise you that the fondant centre is just as smooth, sweet and delicious as you'd expect from a Creme Egg. You'd never guess!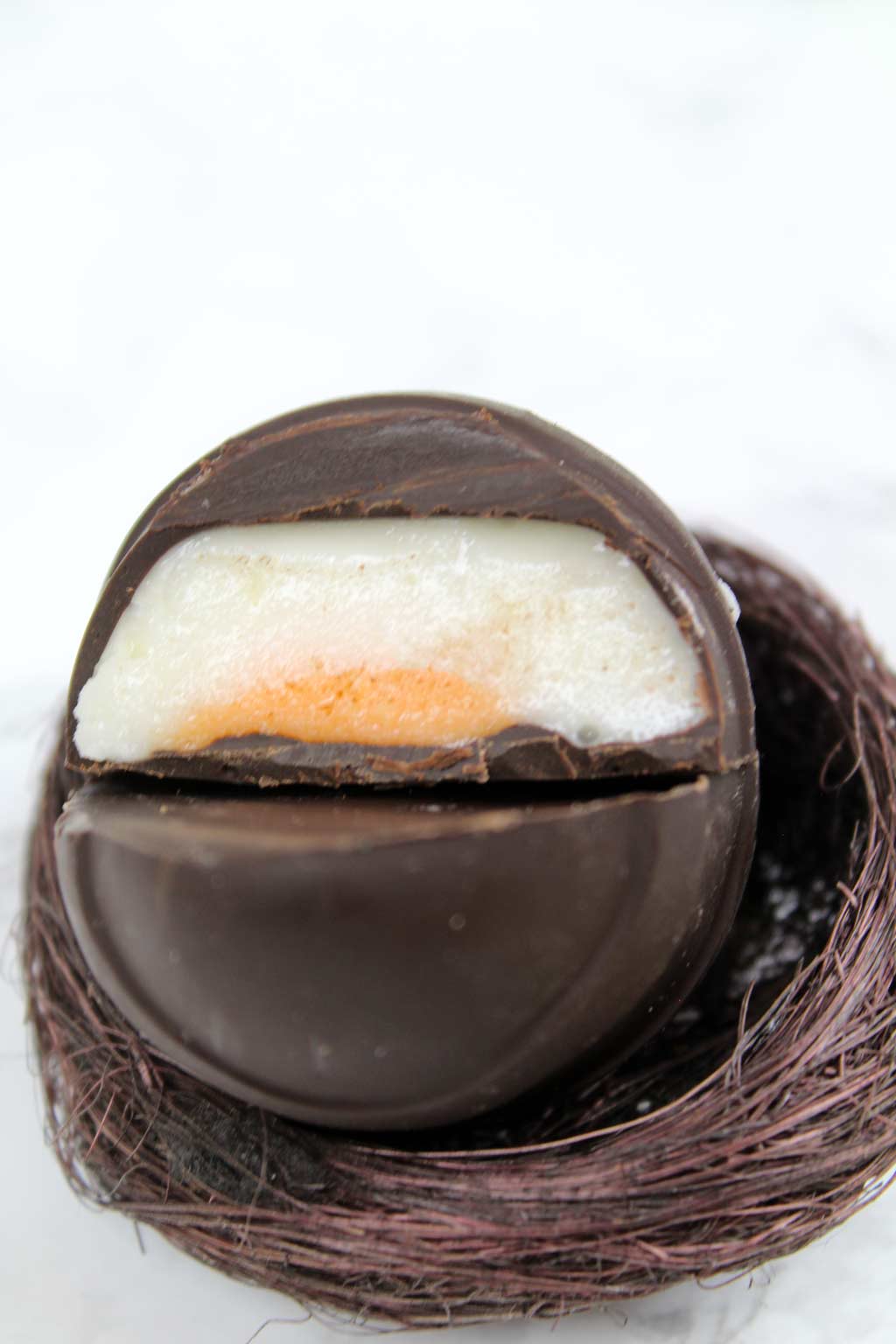 Summary
So, are Cadbury Creme Eggs vegan? No, they are not suitable for vegans because they contain milk and egg products. White Creme Eggs are not vegan either because they are made with very similar ingredients. Both the original and the white Creme Eggs are gluten-free and suitable for a vegetarian diet. Those with gluten allergies should always double check the packaging for risk of cross contamination. There are dairy-free and egg-free Creme Egg alternatives which vegans can enjoy.
BakedByClo is a participant in the Amazon Services LLC Associates Program, an affiliate advertising program designed to provide a means for sites to earn advertising fees by advertising and linking to Amazon.com. This site may contain some of these links to Amazon.com & other affiliate programs. If you make a purchase through one of those links, BakedByClo will receive a small commission from the purchase at no additional cost to you.