Is Hartley's Jelly Vegan?
Hartley's is the most popular jelly and jam brand in the UK, and they've been in business for over 140 years! They sell ready made jelly (or jello) pots, jelly crystals, jelly cubes, spreadable jam and squeezy jam. But is Hartley's jelly vegan? Keep reading to find out.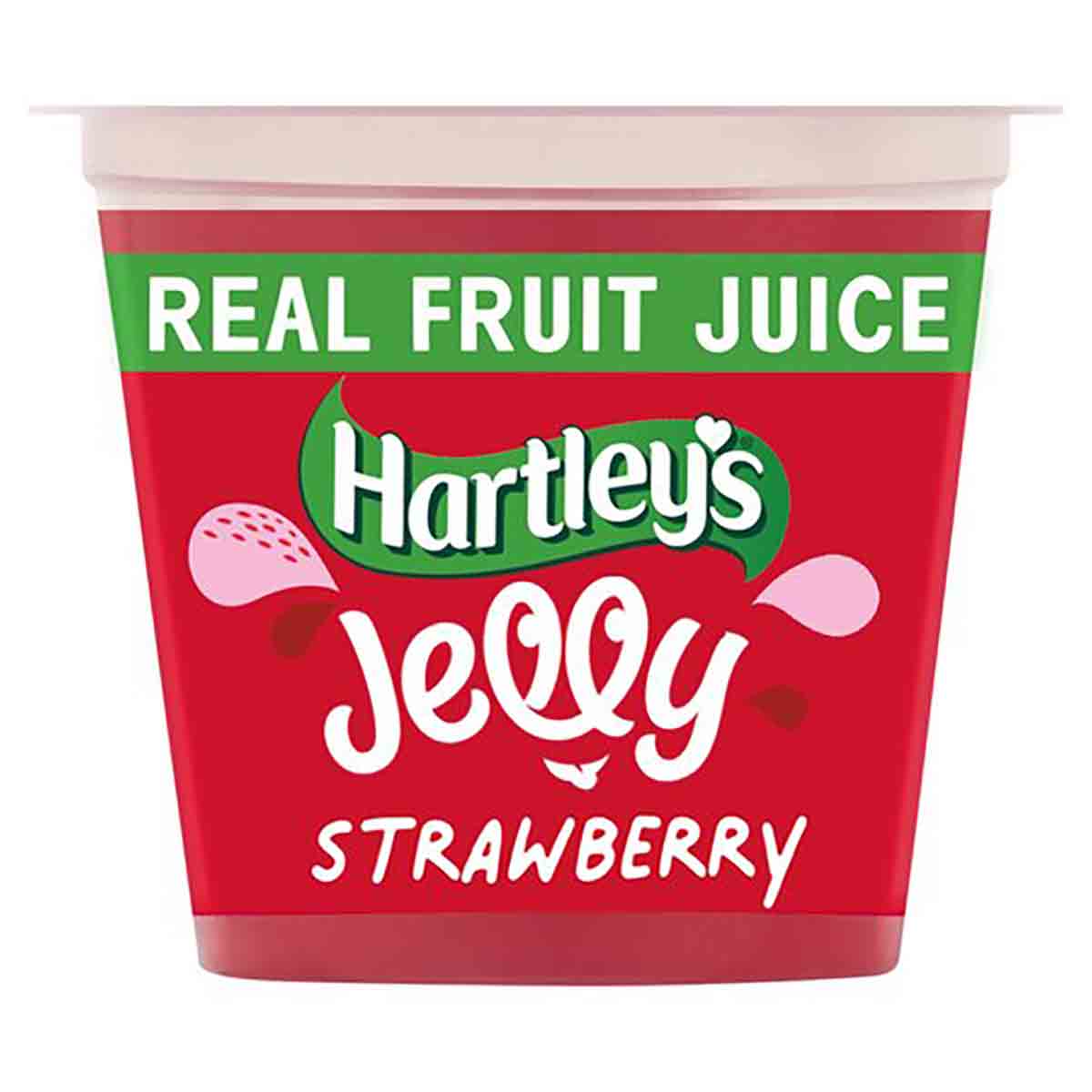 If you're new to veganism you may be searching for a vegan-friendly alternative to your old favourite foods. Some of my readers have asked me about vegan jelly options because they've missed it so much since going vegan, and I also often get asked by friends and family members if jelly is vegan or not. So let's have a look at that…
What is jelly?
Jelly is a fruit flavoured, sweet, gelatinous dessert. It's often served at children's birthday parties and summer events, and it can be used to make other desserts like strawberry trifle.
It's important to note that jelly is not the same thing in the UK as it is in the US. In the US, what they call jelly is what we call jam! And what we call jelly, they call jello!
Traditionally, jelly is made with gelatine, which is not suitable for vegans. However, as the years go by, I've noticed more and more companies using things like pectin and gums as gelling agents instead. This includes some UK jelly manufacturers, which is great news for us and for the animals! One of the most popular brands of jelly here is Hartley's.
Is Hartley's jelly vegan?
Some variations of Hartley's jelly are vegan-friendly. Hartley's ready to eat jelly pots are vegan but their jelly crystals and jelly cubes are not. The crystals and cubes are made with gelatine but the pots are made with gum-based gelling agents.
The regular jelly pots, the 10 calorie jelly pots and the no added sugar jelly pots are all vegan-friendly. These pots come in a variety of different flavours such as strawberry, raspberry, pineapple and blackcurrant. The ingredient listed on their website are as follows:
Water, Sugar, Glucose-Fructose Syrup, Gelling Agents: Locust Bean Gum; Xanthan Gum; Gellan Gum, Acid: Citric Acid, Colours: Anthocyanin; Beta Carotene, Acidity Regulator: Potassium Citrate, Flavouring, Sweetener: Steviol Glycosides.
As you can see, there's no gelatine or other animal by-products in these jelly pots! Hurrah!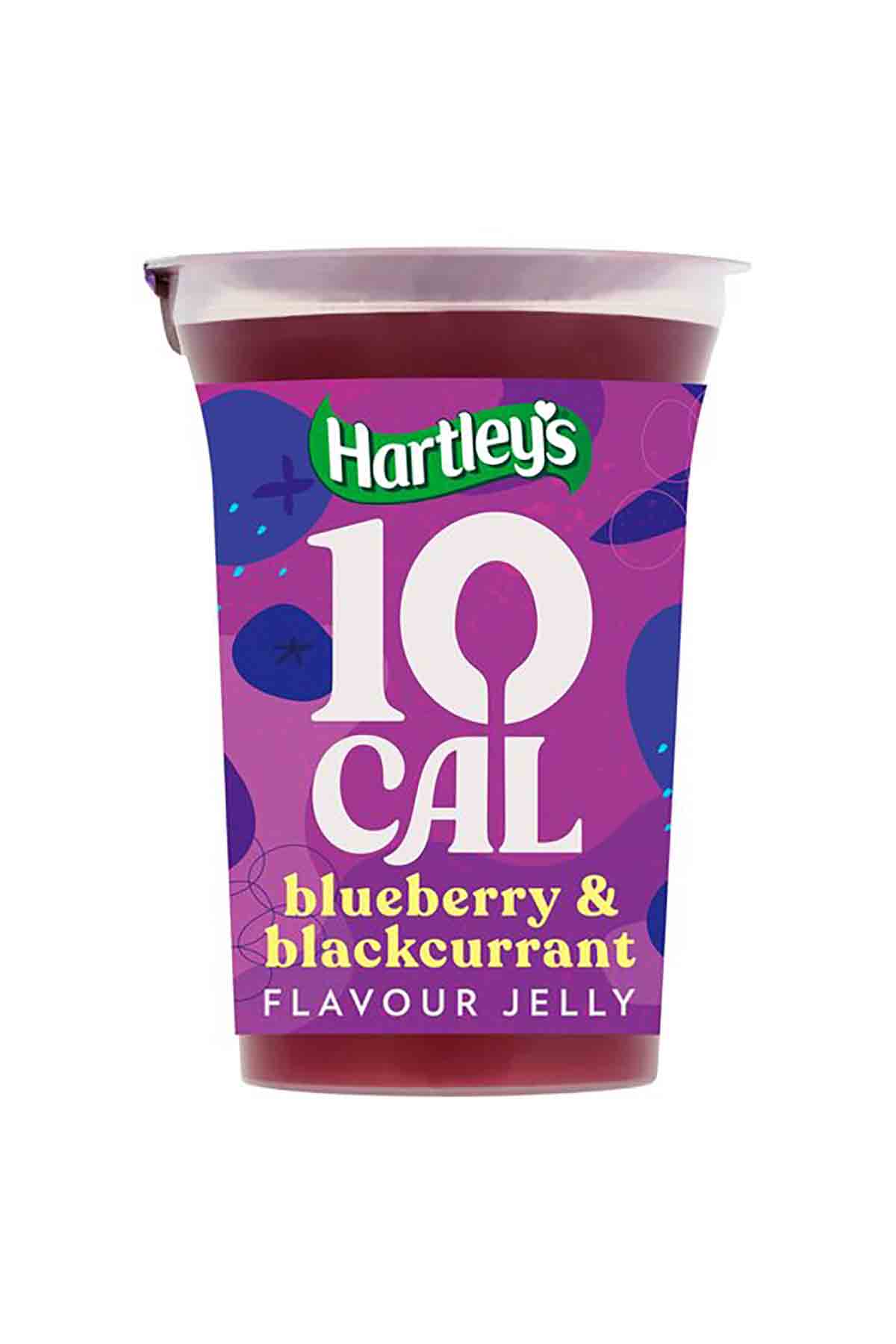 Is Hartley's jam vegan?
Yes. Although it can be hit and miss when it comes to their jellies, according to Hartley's website, all of their jams are suitable for vegetarian and vegan diets. This includes their classic spreading jams, the squeezy jams and the mini food service portions. Check out my vegan jam post to find out which other jams are vegan.
What other jelly is vegan?
Now we know that some Hartley's jelly is vegan but are your options if you can't get a hold of that? Here are the choices available in the UK:
Summary
So, is Hartley's jelly vegan? Yes, their ready to eat pots are vegan-friendly however, Hartley's jelly crystals and cubes are not vegan. All of their jam products are suitable for vegans and vegetarians.
BakedByClo is a participant in the Amazon Services LLC Associates Program, an affiliate advertising program designed to provide a means for sites to earn advertising fees by advertising and linking to Amazon.com. This site may contain some of these links to Amazon.com & other affiliate programs. If you make a purchase through one of those links, BakedByClo will receive a small commission from the purchase at no additional cost to you.