These vegan almond flour cookies are chewy, chocolatey and full of healthy fats. They make the perfect on-the-go, guilt-free snack.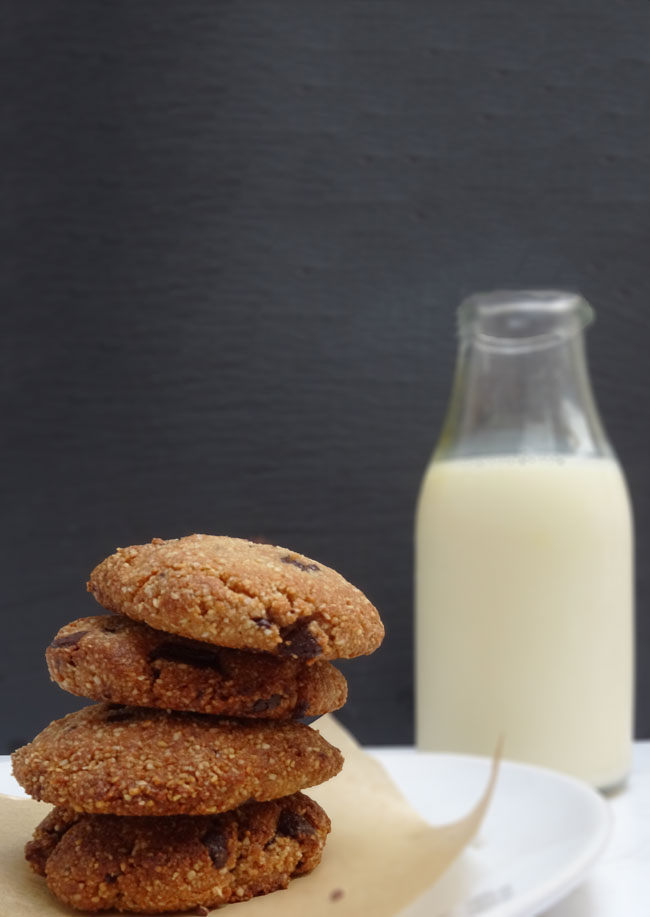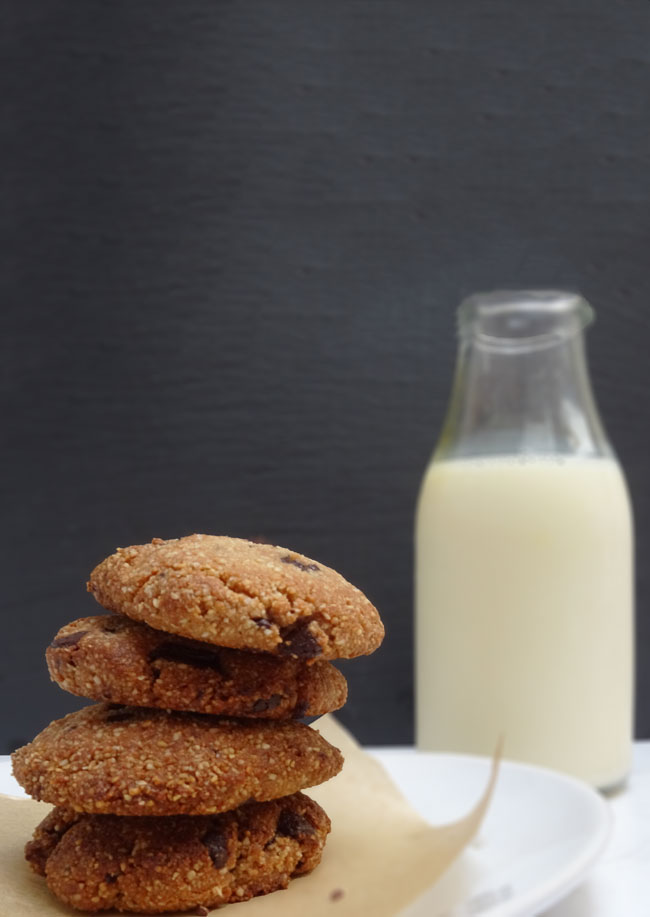 Almond flour chocolate chip cookie recipe
As much as I love full-fat, high sugar desserts, I know they aren't the best thing I can be feeding myself. So for two weeks this month, I decided to cut out all processed foods to give my gut a little break. Obviously, as someone who is borderline addicted to sugar, this was a huge challenge for me.
For the first two days, I felt amazing and told myself I would never eat sugar again (haha). I couldn't believe how easy this was! But then I started getting majorly cranky and fantasised about cookies and chocolate 24/7… I don't know about you, but the more I tell myself not to eat something, the more I think about it.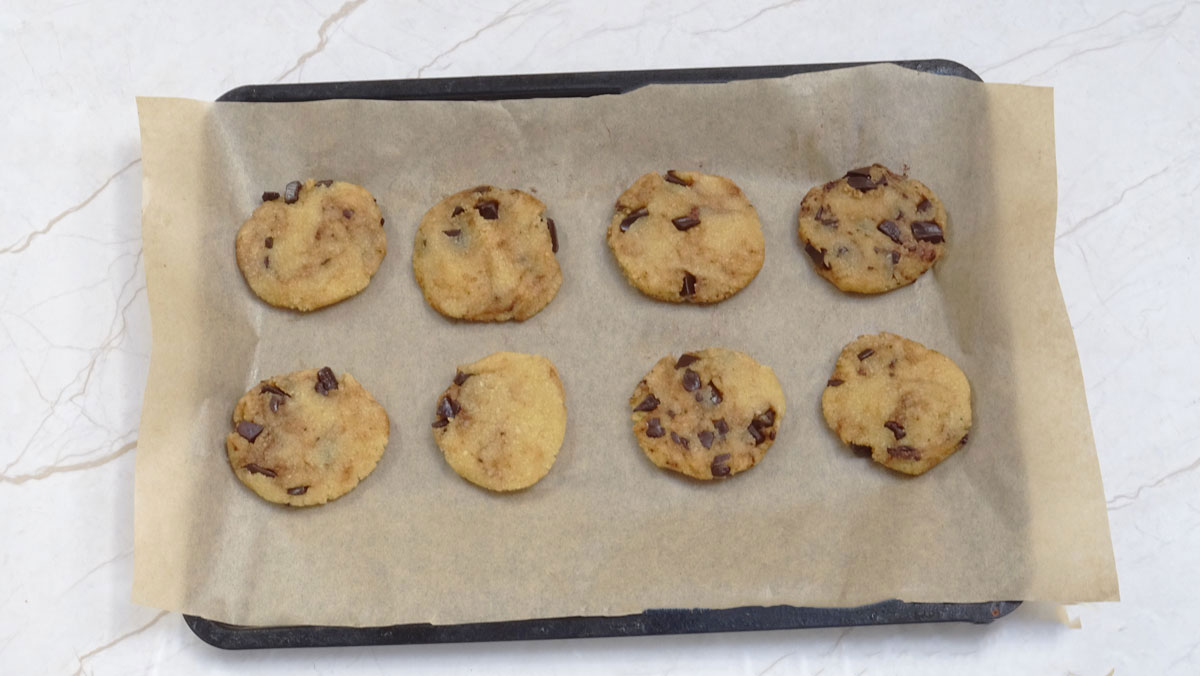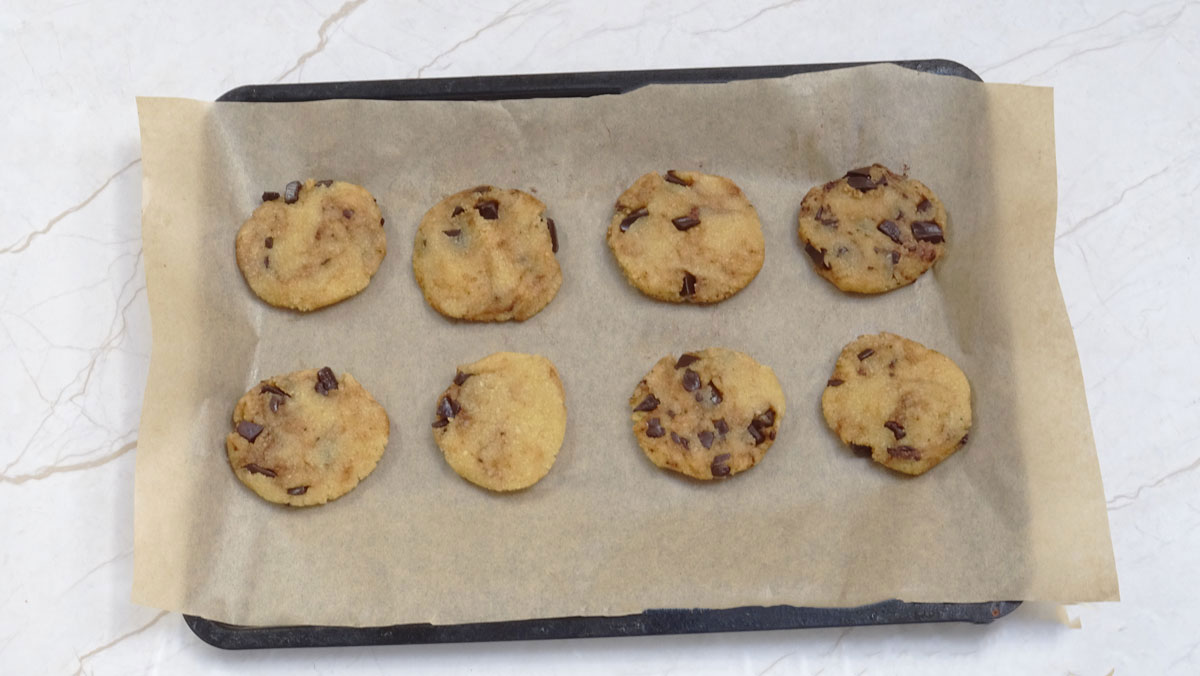 Healthy vegan cookies?
I didn't want to crack quite so soon into my two-week health kick so I decided I'd bake something healthy instead. Something that would fulfil my sugar craving without putting me back to square one. I instantly remembered the healthy cookie recipe Zanna Van Dijk shared on her blog a few years back and I'm going to share this recipe with you today.
I used to make these cookies all the time when I first discovered healthy baking, waaayyy before I went vegan. They are so soft, sweet and chewy. And they will fill that cookie-shaped hole in your heart with good, wholesome ingredients.
I made some ever-so-slight changes to Zanna's original recipe but they are just as delicious as I remember! I swear, they are the ultimate healthy comfort food. These vegan almond flour cookies are low in sugar, paleo-friendly and just all-round great for all of you health-conscious folk out there. Baking them is also super easy because you only need one bowl, so cleaning up afterwards is a breeze.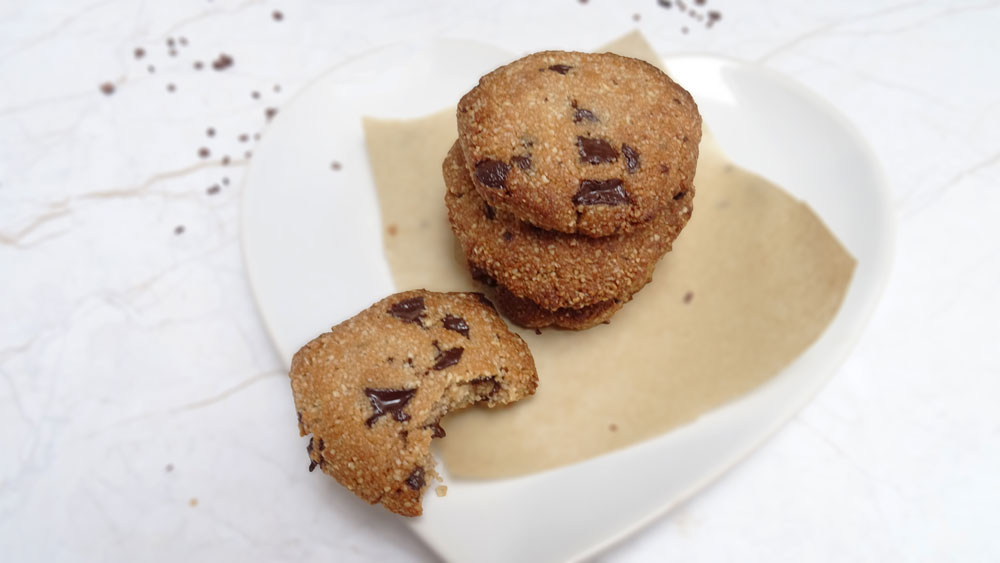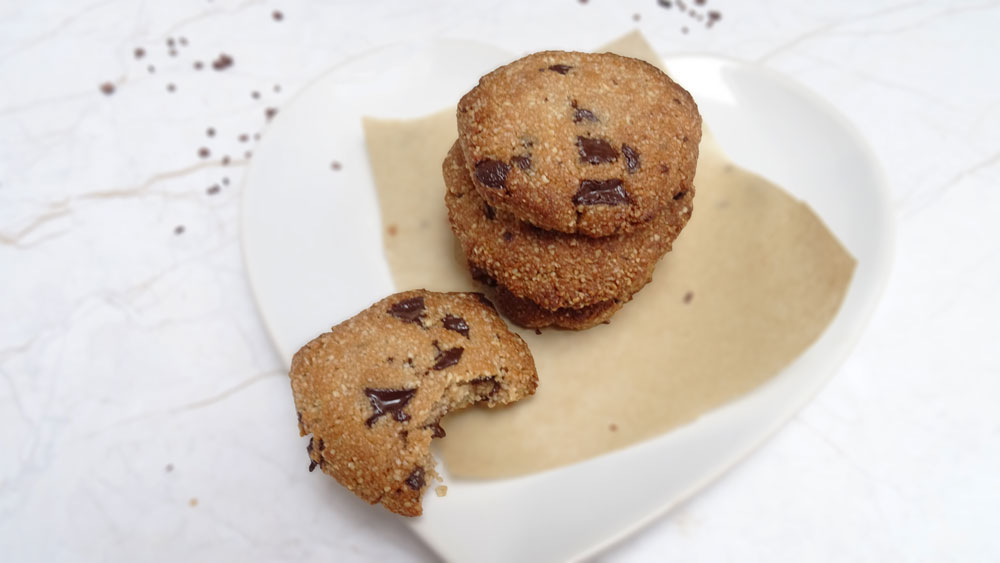 I hope you enjoy these cookies as much as I do. Just try not to eat them all in one go! Be sure to check out Zanna's blog and Youtube too because she shares lots of great vegan info and recipes.
Happy baking!
xo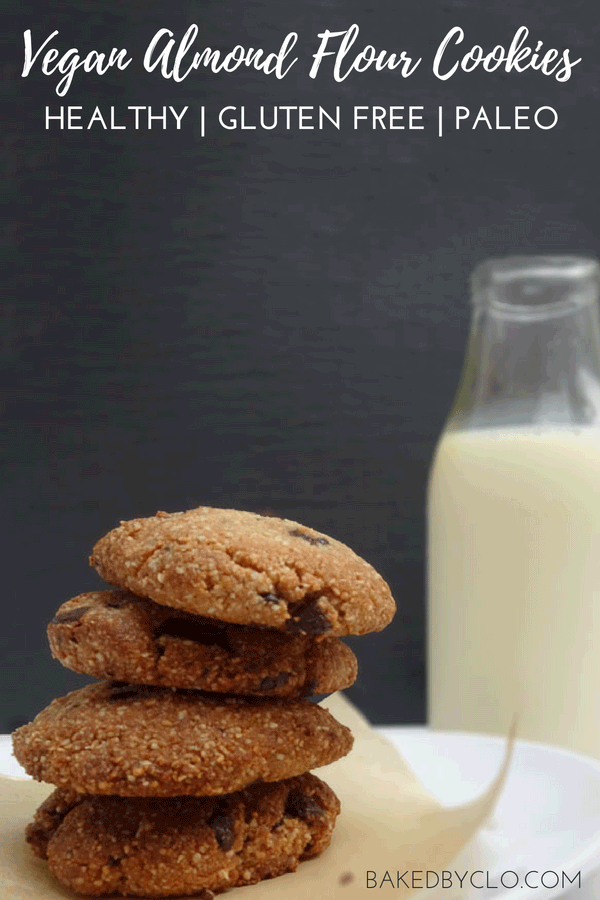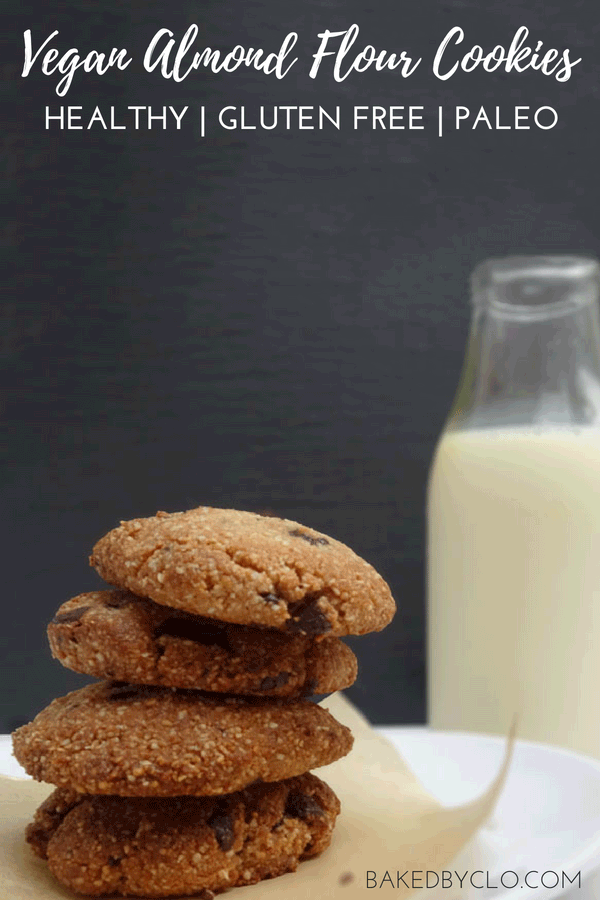 VEGAN ALMOND FLOUR COOKIES
A low carb, gluten-free and healthy version of the classic chocolate chip cookie!
Ingredients
250

g

Almond flour

6

Tablespoons

Coconut oil or vegan butter

melted

4

Tablespoons

Agave nectar or maple syrup

1

Teaspoon

Vanilla essence

1/2

Teaspoon

Baking powder

100

g

Dark chocolate chunks/chips
Instructions
Preheat oven to 200°C and line a tray with baking paper.

Mix all ingredients, except the chocolate chunks, in a large bowl to form a soft dough.

Fold in the chocolate chunks and divide the dough into 8-10 small balls.

Press each ball onto the baking tray to form a small cookie shape. Bake for 12-15 minutes until golden brown.

Leave to cool completely before enjoying!
Recipe Notes
If dough is too wet (this depends on what oil/butter you use) just add more almond flour to form a dough.
Nutrition Facts
VEGAN ALMOND FLOUR COOKIES
Amount Per Serving
Calories 293
* All values are an estimate only and will vary depending on the food brands used.