15 Tasty Vegan Cherry Desserts
If you love cherries then you'll love these vegan cherry desserts! This post contains 15 delicious dessert recipes, with something to suit everyone's tastebuds, skill-level and dietary requirements.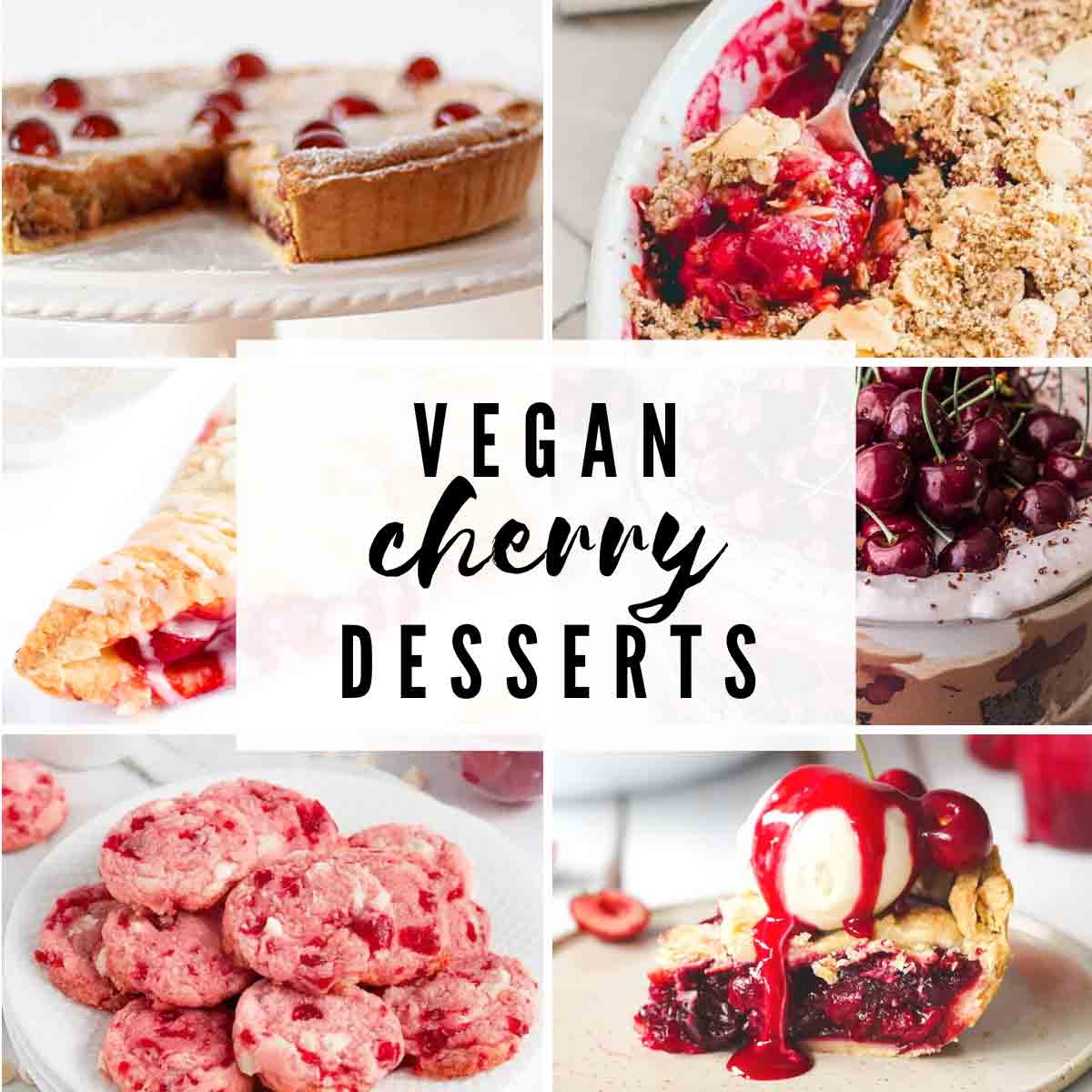 If you've seen my latest posts, you'll probably notice that I'm working my way through all the different kinds of fruit and making posts around them, lol. Today I'm creating this round-up with all of the best vegan cherry desserts.
I've used some of my own recipes but the majority are from other food bloggers who have kindly allowed me to include their sweet treats. Make sure to head over to their blogs and show some love if you try out their recipe.
The best vegan cherry desserts
I tried to include a variety of desserts so that everyone who reads this post can find something they'll enjoy. And if you have additional dietary requirements, don't worry- many of the recipes includes are free from gluten and other allergens.
To view the full recipe, simply click on the highlighted title of your desired dessert and you'll be taken straight to the recipe page. Enjoy!
If you've never tried Bakewell tart, now is the time to try it! It's a delicious blend of cherry and almond flavours, consisting of a (homemade or ready-rolled) shortcrust pastry crust, cherry conserve and almond frangipane. This is a super easy recipe that's suitable for even the most beginner bakers.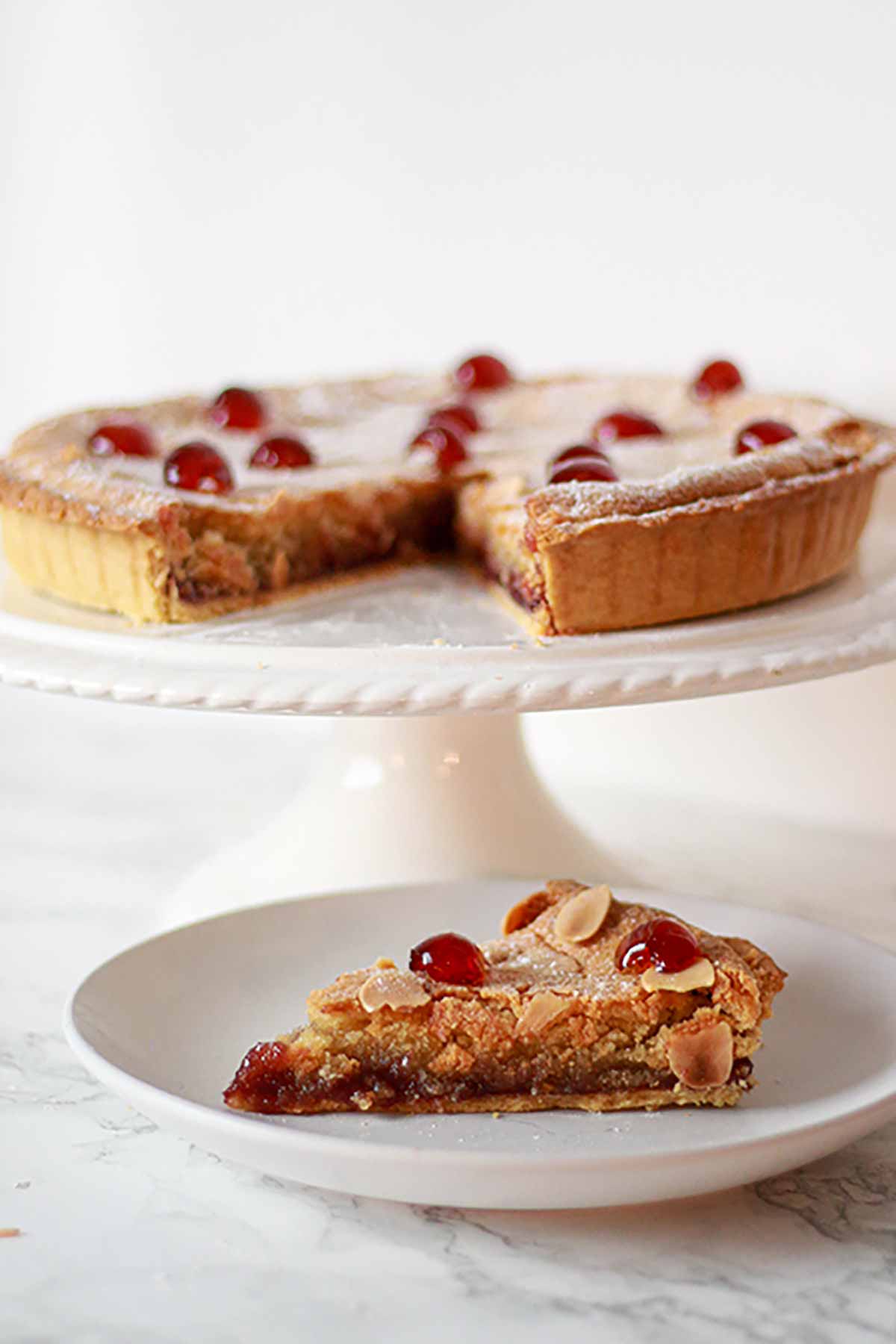 How cute are these vibrant pink cookies? They are soft and chewy, packed full of maraschino cherries and vegan white chocolate chips. They're also gluten-free, which means everyone in the family can enjoy them!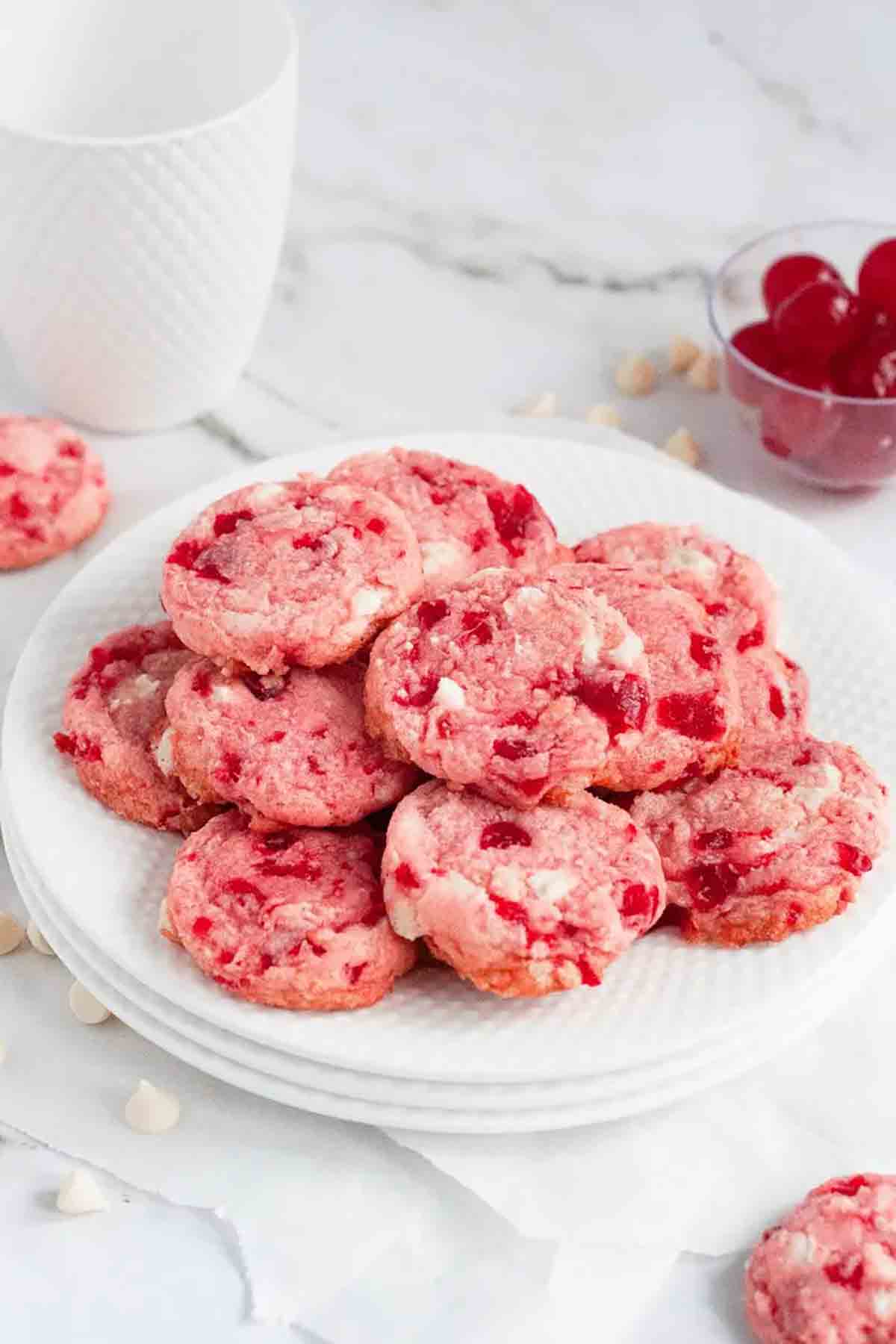 Tart cherries sprinkled with sugar, baked with an easy yet delicious gluten-free topping. This makes a great dessert for summer and is sure to be popular with your friends and family.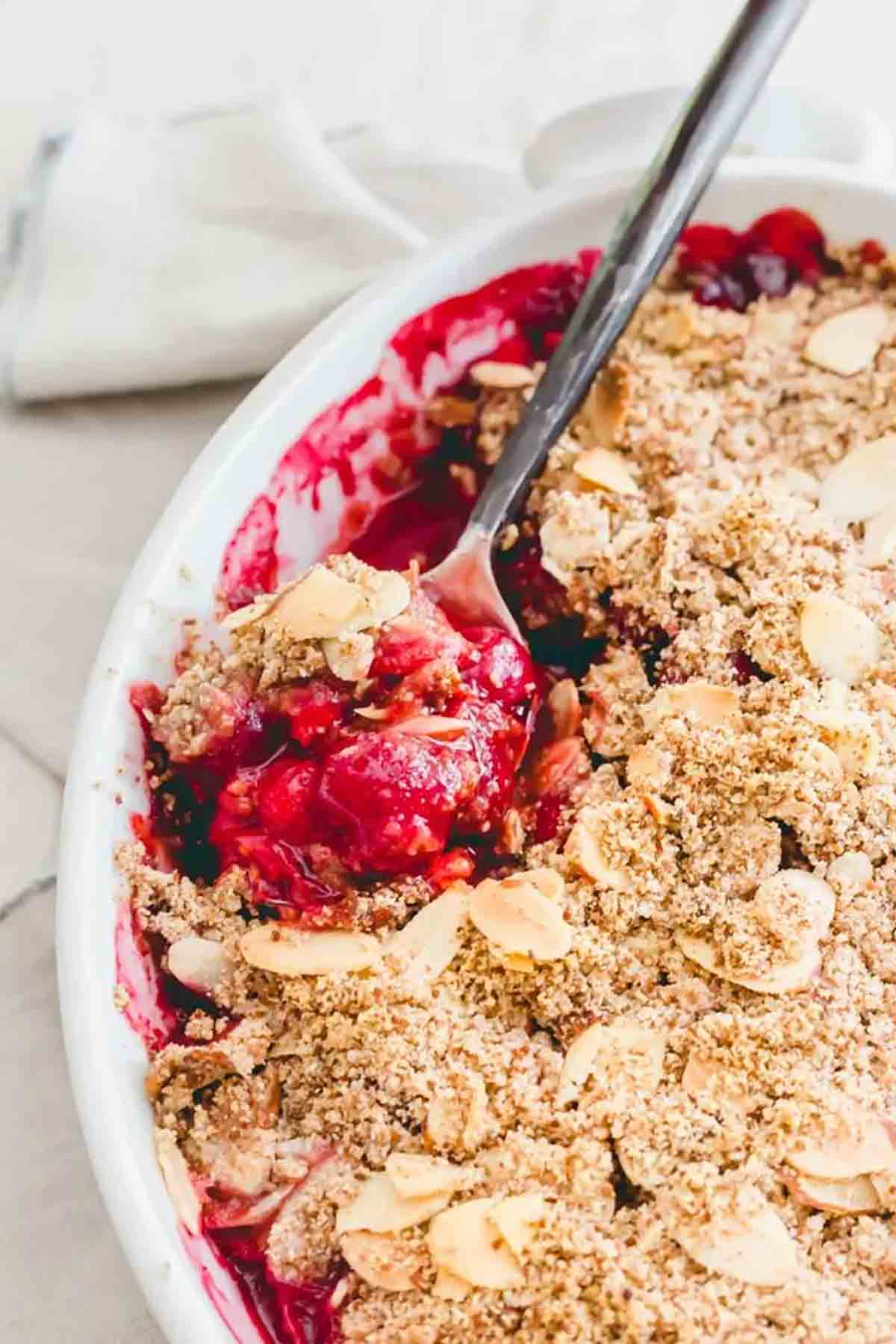 Chocolate and cherry flavours come together to create this easy black forest cheesecake. It's made with wholesome ingredients, is free from nuts and can be made gluten-free very easily.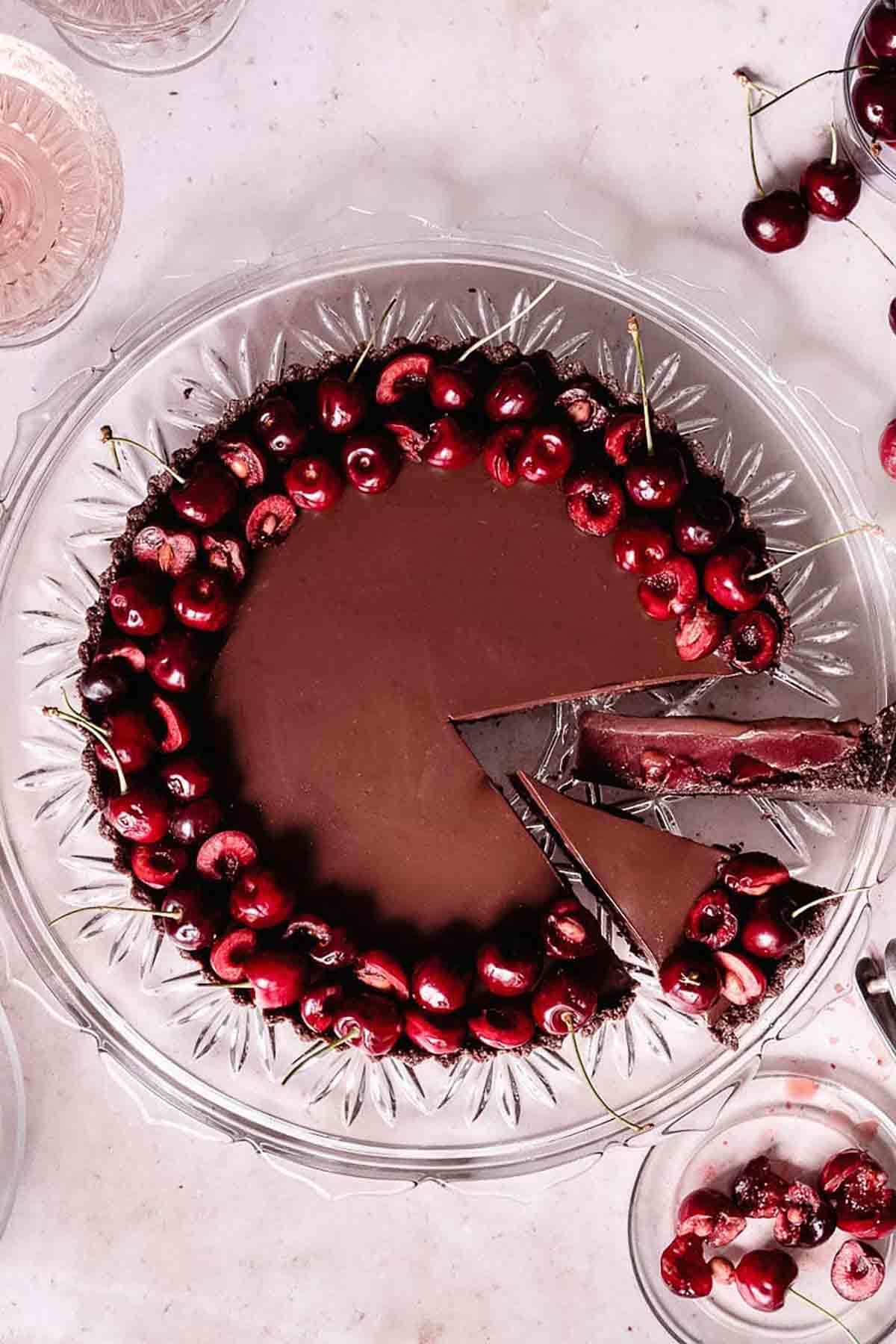 Another chocolate cherry bake but this time it's cookies! Soft chocolate thumbprint cookies with cherry pie filling and chocolate drizzled on top. What's not to love?!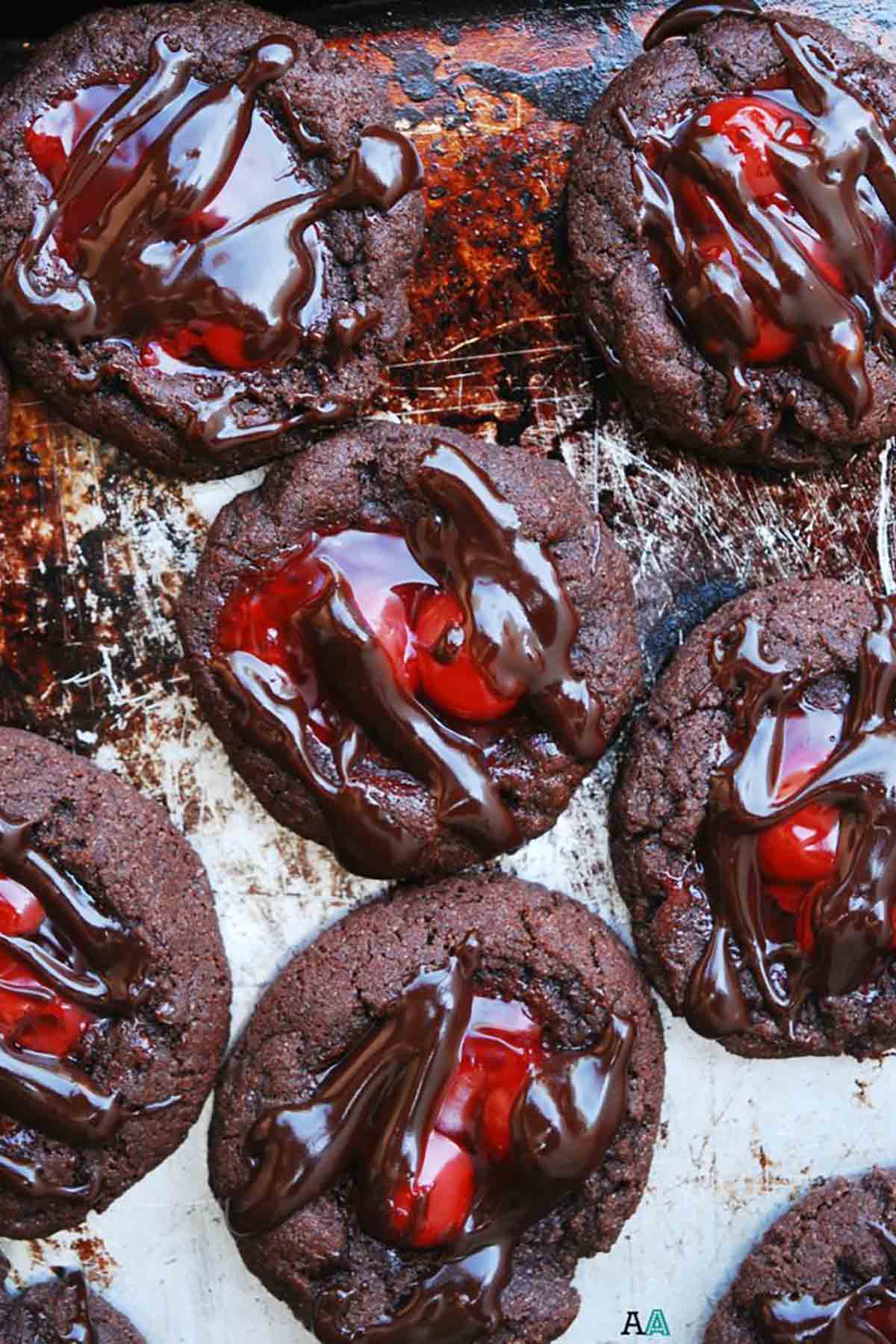 Not just for Christmas, these snowball cookies can be enjoyed any time of year. Full of coconut, walnut and cherries, they are easy to make in just 25 minutes.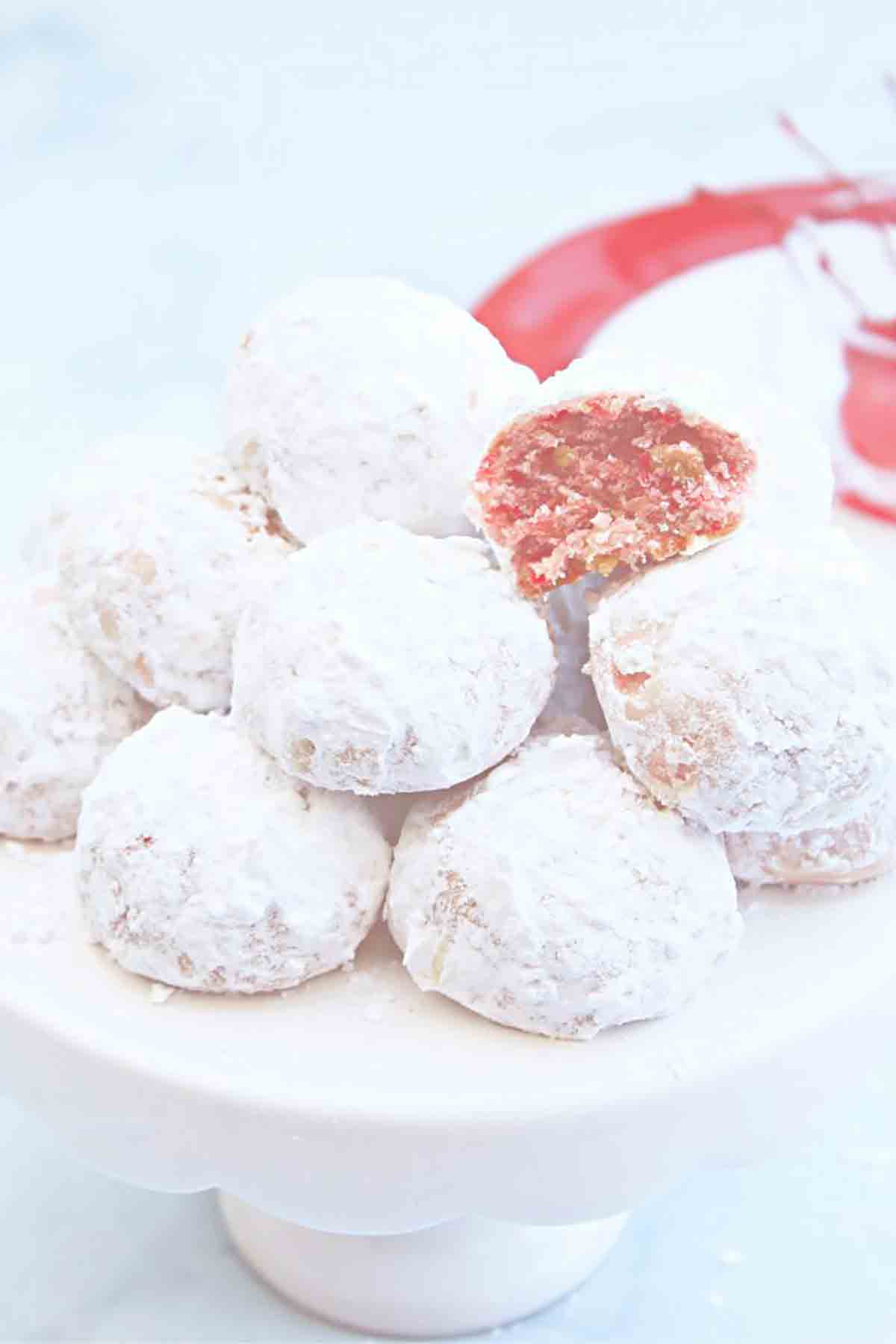 This nice cream is so smooth and creamy, you'd never guess it's made without dairy. It tastes similar to Ben & Jerry's cherry Garcia ice cream but this one is full of wholesome ingredients.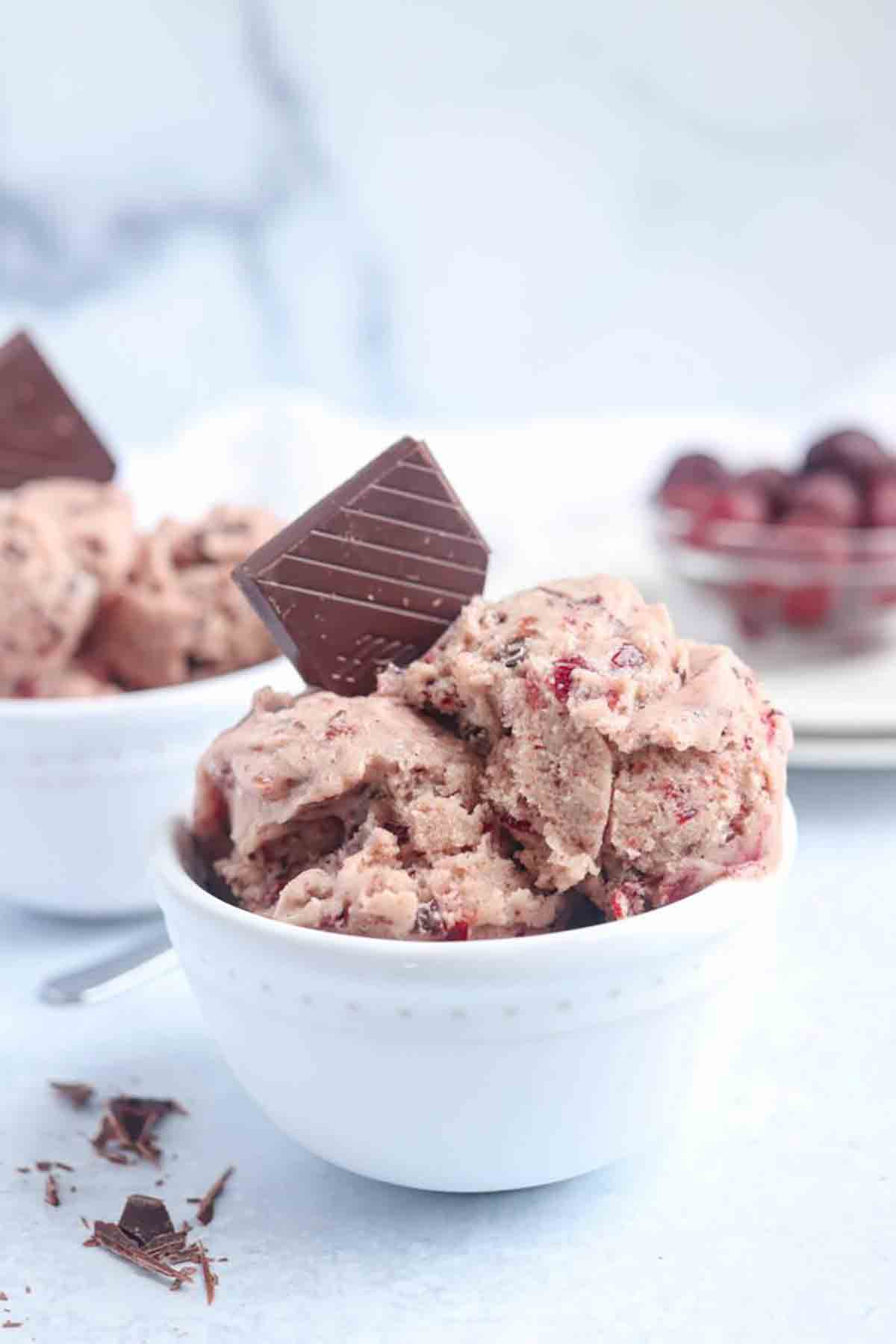 A sweet cherry filling inside a homemade flaky crust. This cherry pie recipe is so simple to make with just 10 ingredients. Perfect for summer gatherings and BBQs!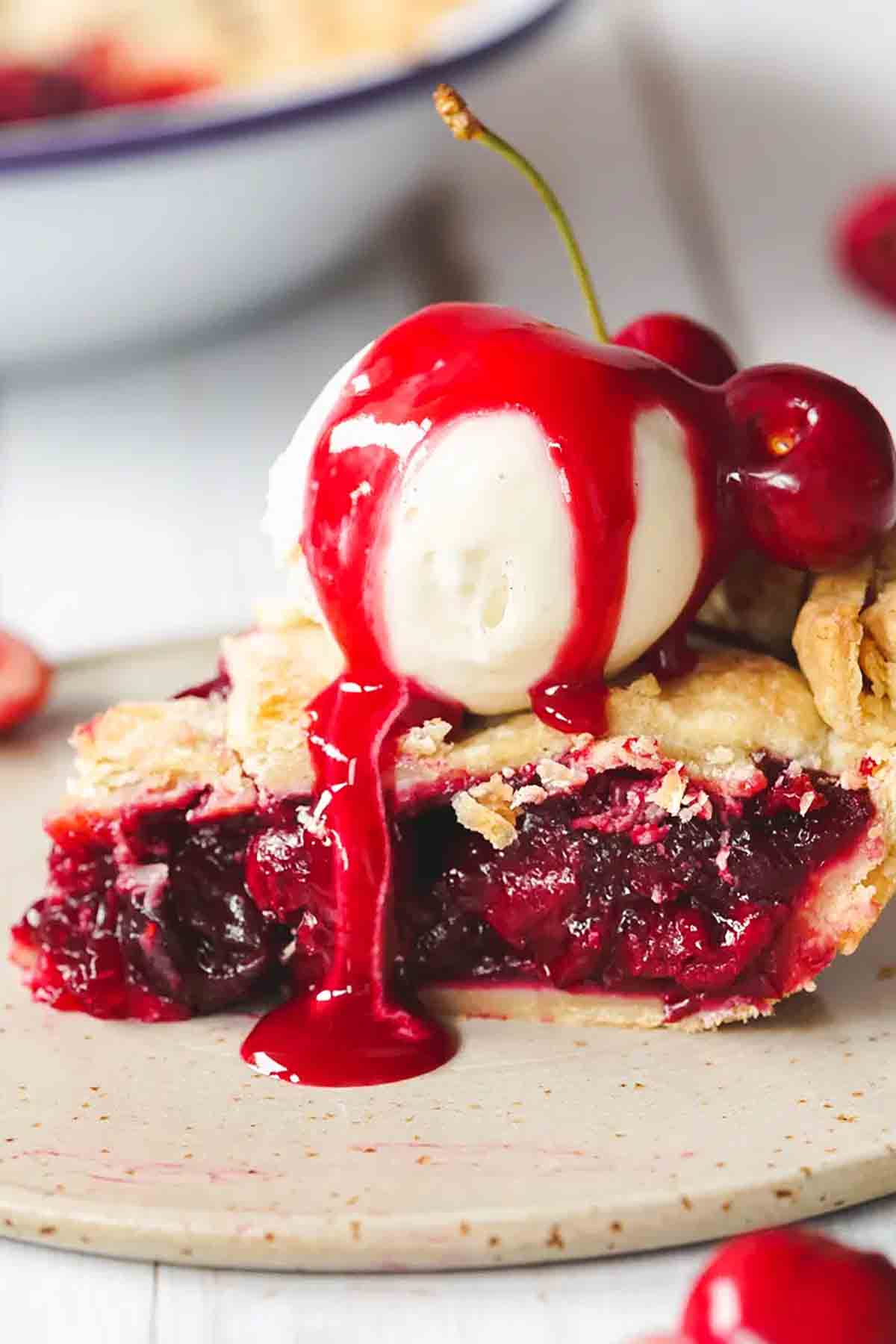 With only 2 simple ingredients, these cherry turnovers are an absolute breeze to make! Ready to eat for breakfast or dessert in less than 1 hour.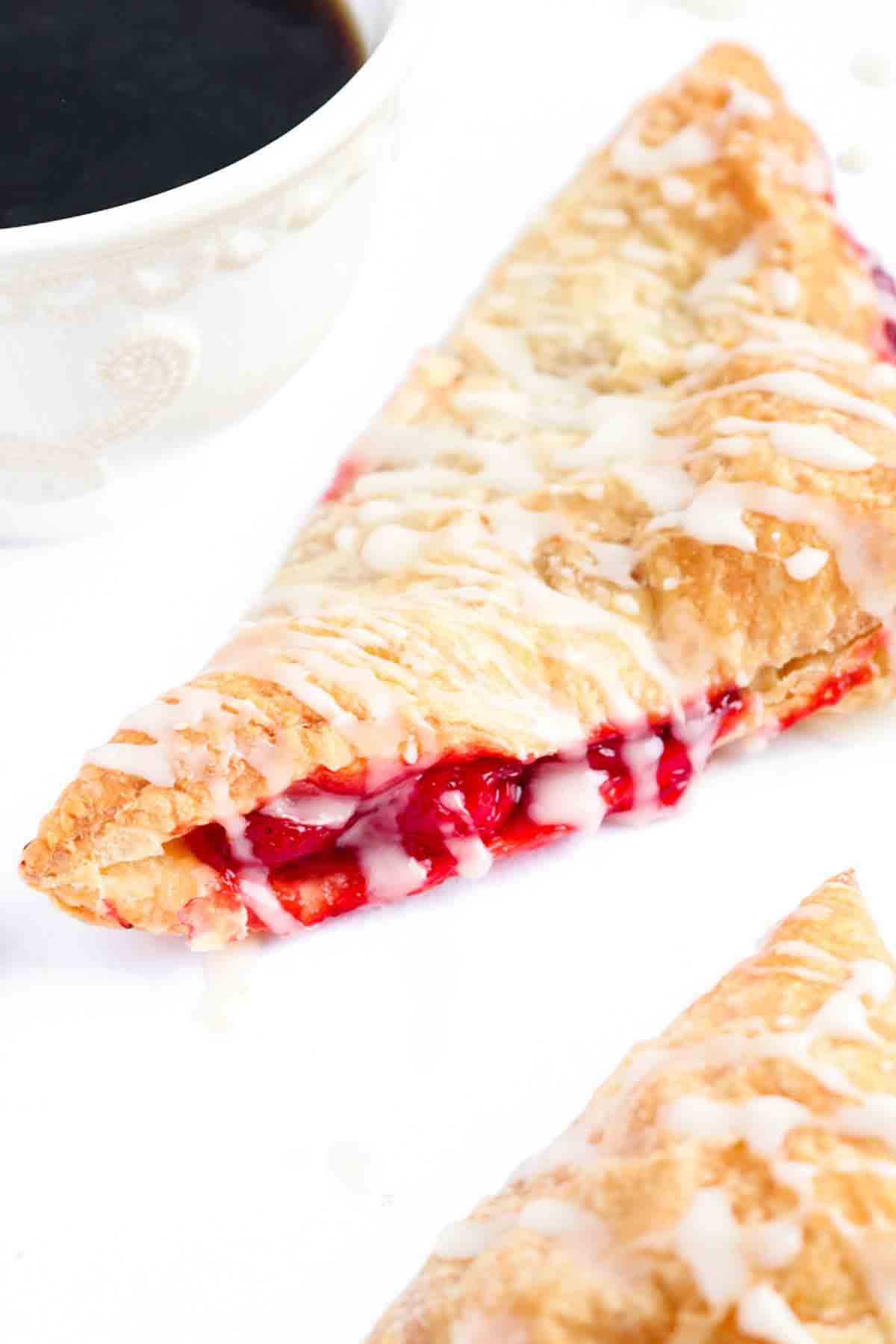 This trifle is made with layers of fluffy vegan chocolate cake, chocolate custard, cherries and dairy-free whipped cream. It's so easy to prepare and assemble and perfect for feeding a crowd.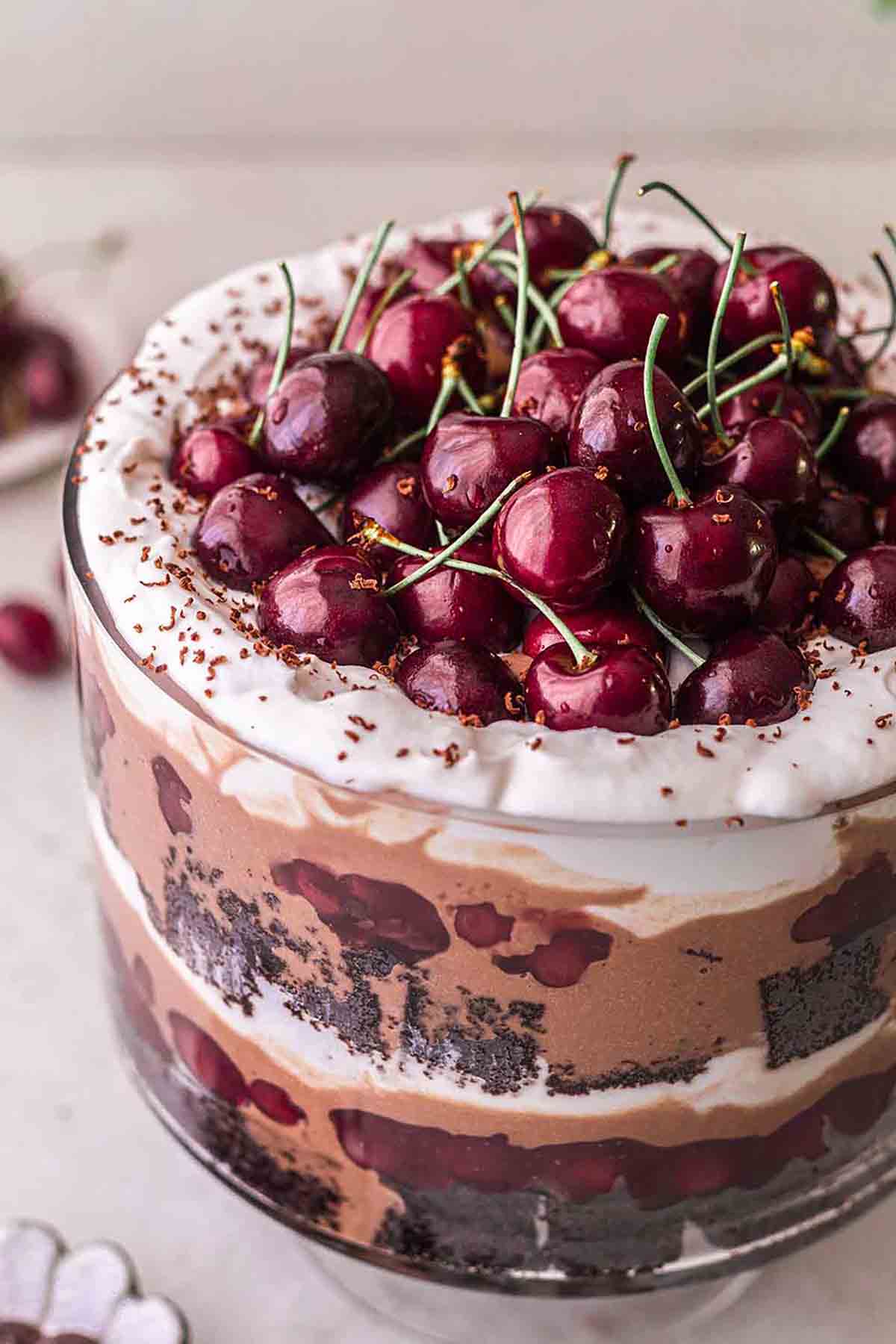 You'll only need 4 ingredients to make these fresh and delicious pineapple cherry popsicles. These are a great alternative to store-bought popsicles because they're made with wholesome ingredients.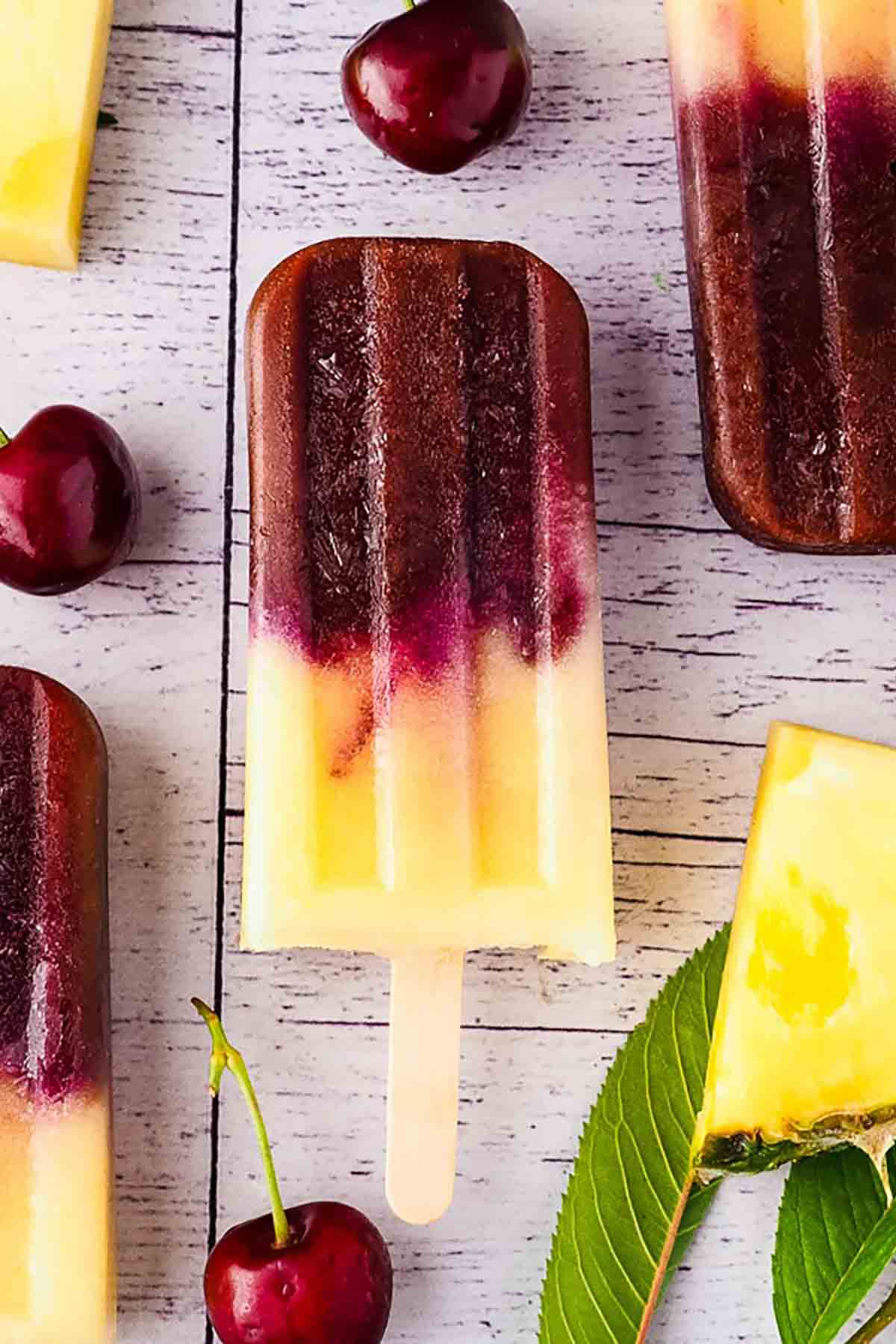 These cherry crumble bars are not only vegan, they're gluten-free too. This recipe uses fresh cherries, making these bars the perfect seasonal dessert to enjoy this summer.
A vegan twist on the classic German black forest gateau. Layers of moist chocolate cake filled and topped with homemade dairy-free whipped cream and boozy Kirschwasser cherries.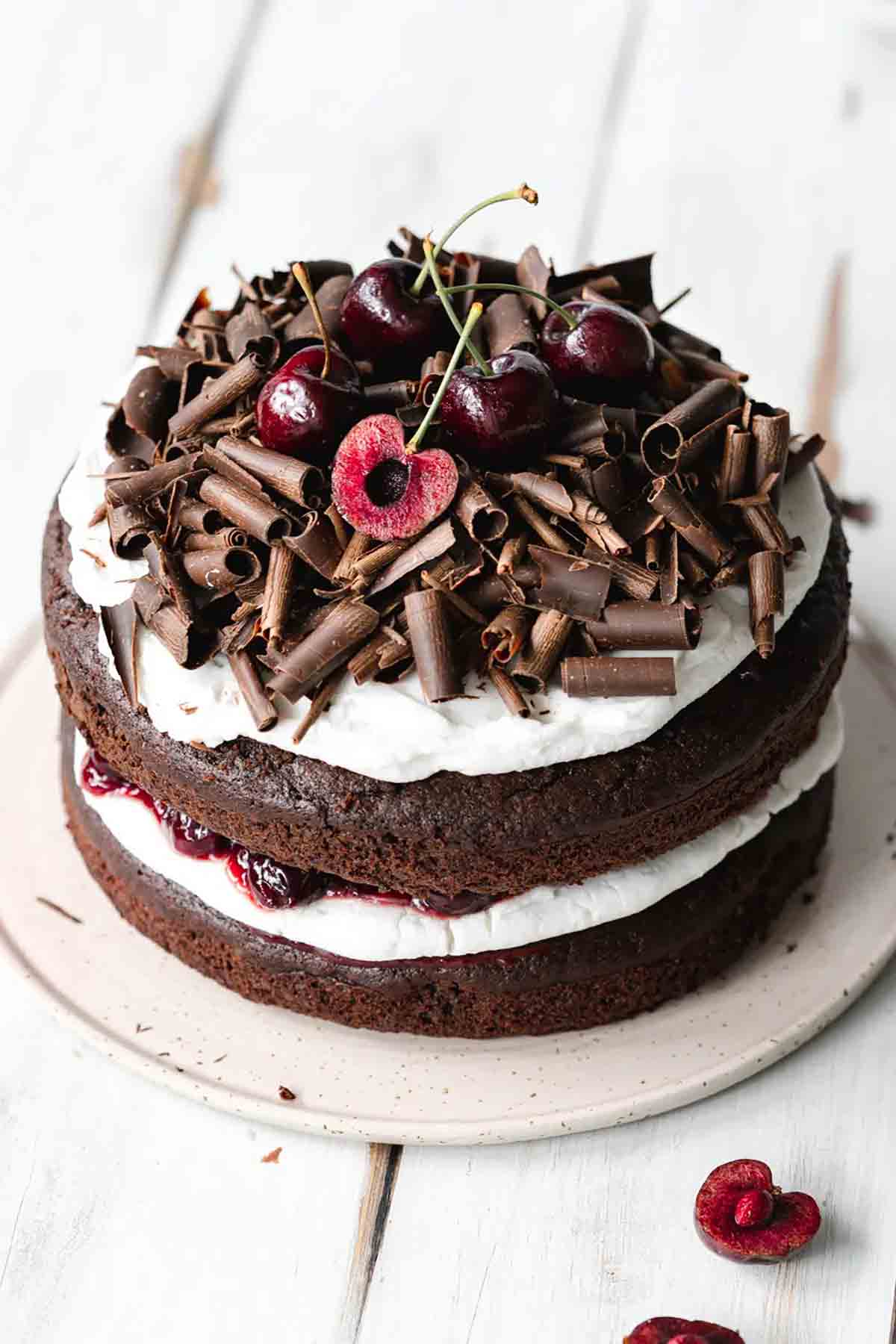 5 minutes and 6 ingredients is all you need to make this creamy chocolate cherry smoothie. It's naturally gluten-free and is free from refined sugar.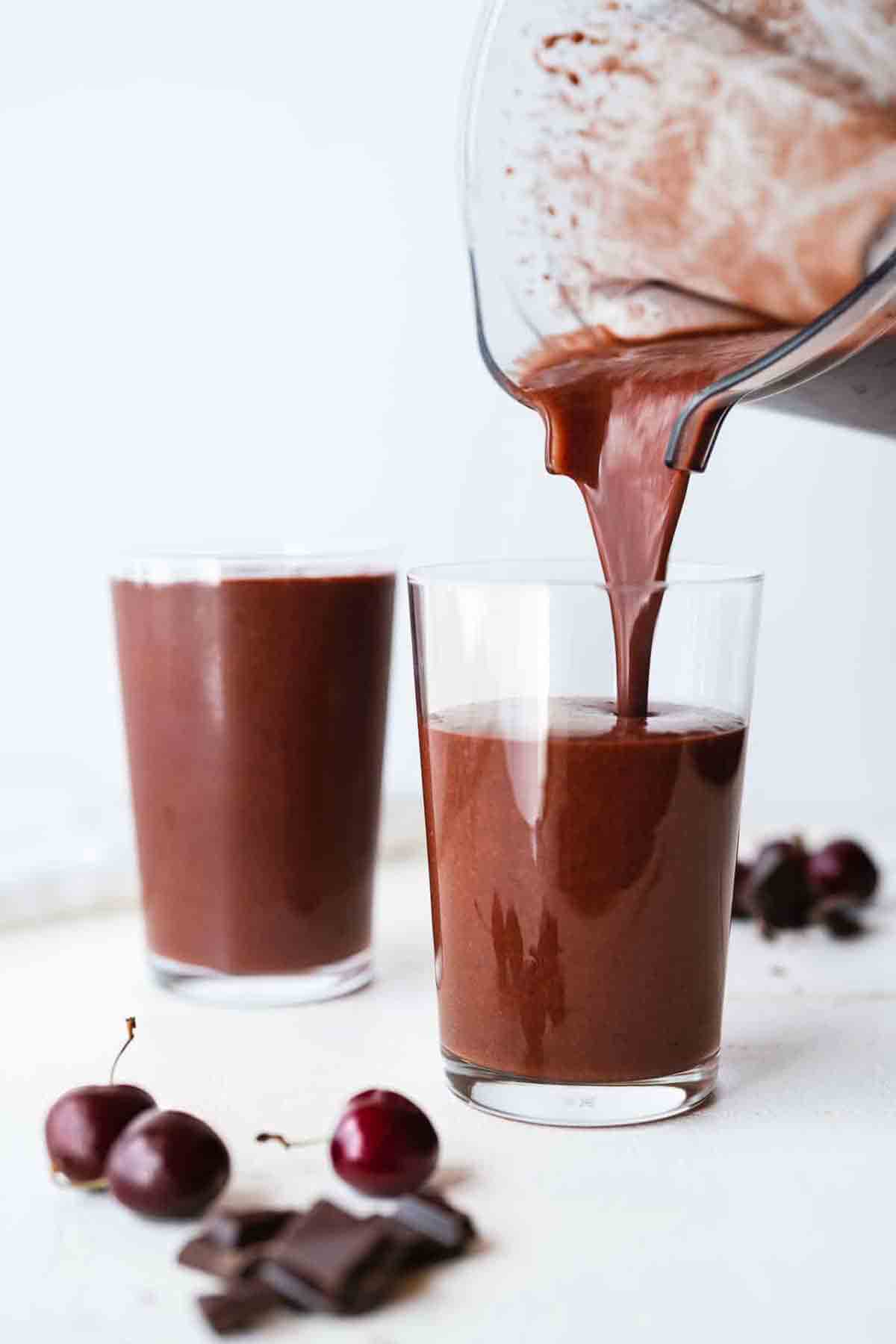 An oil-free, gooey vegan brownie recipe? Sign me up! These roasted chocolate cherry brownies are packed full of flavour, with a soft, chewy, fudgy texture.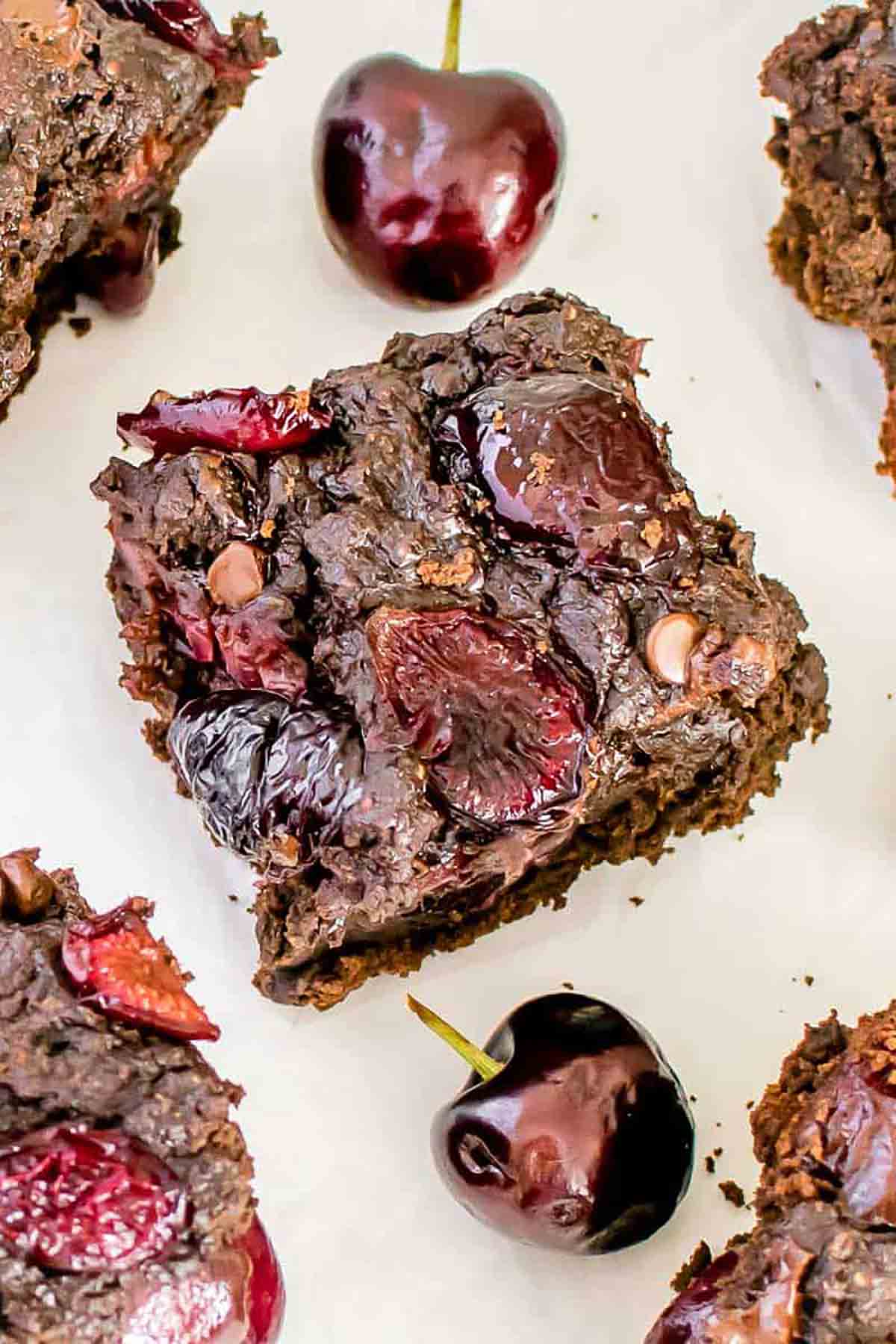 That's all for now! I hope you enjoy these vegan cherry desserts. If you liked this post, please share it with a friend using the share buttons on this page. Happy baking! xo

15 Tasty Vegan Cherry Desserts
All things cherry, including recipes for cookies, pies, tarts and more.
Servings
15
cherry desserts
BakedByClo is a participant in the Amazon Services LLC Associates Program, an affiliate advertising program designed to provide a means for sites to earn advertising fees by advertising and linking to Amazon.com. This site may contain some of these links to Amazon.com & other affiliate programs. If you make a purchase through one of those links, BakedByClo will receive a small commission from the purchase at no additional cost to you.