18 Vegan Halloween Desserts
LOVE desserts but not sure what sweet treats to whip up this October? Don't worry! This list of vegan Halloween desserts will help you out. From spooky cupcakes to simple desserts with a pumpkin twist, there is sure to be something for everyone here.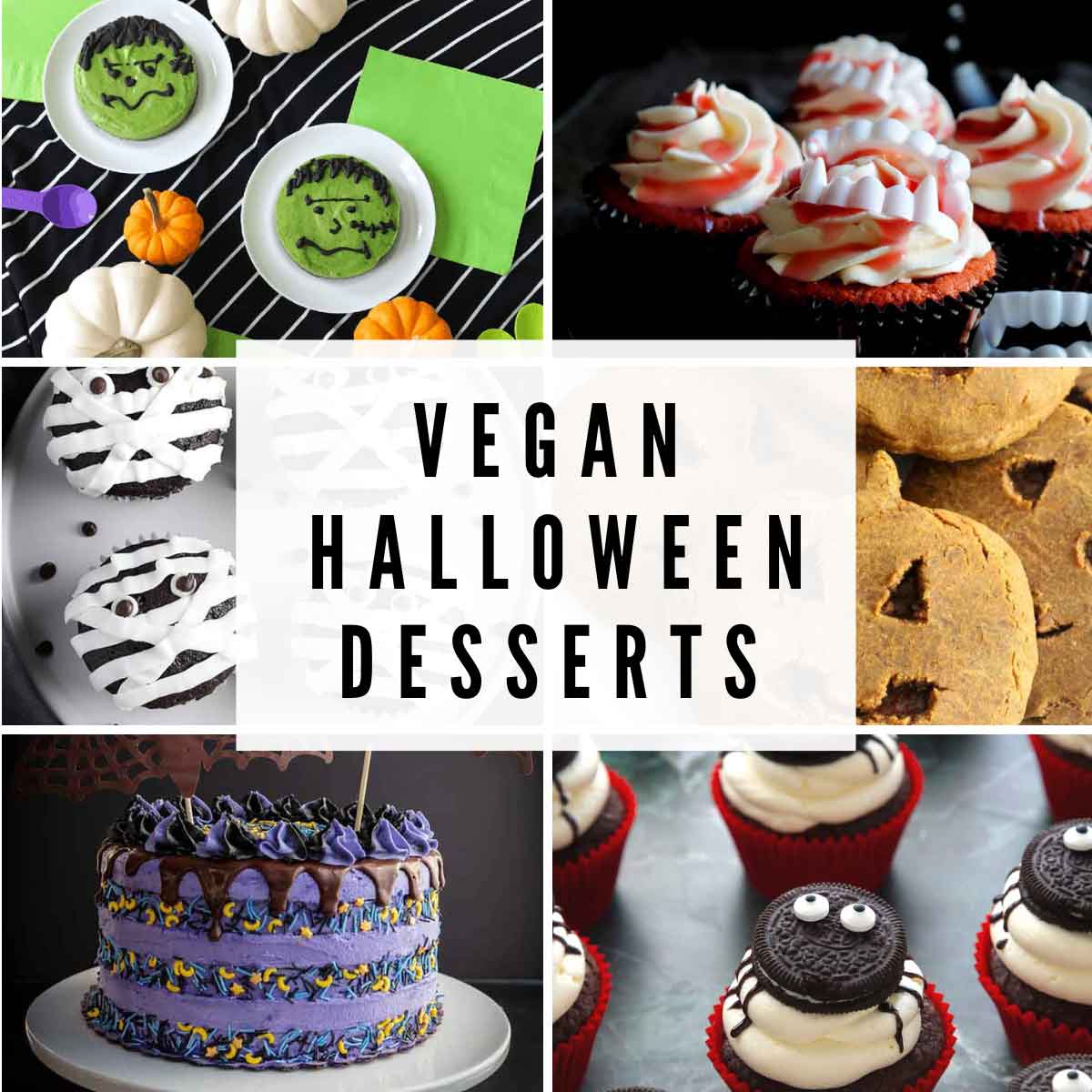 If you are looking for vegan Halloween desserts, you have come to the right place! I'm not a big holiday person but I do love a bit of themed baking. And when I was younger, I LOVED Halloween parties.
But the one thing I always noticed was the severe lack of Halloween-themed desserts. Sure, there are plenty of packaged sweets and candies but I can't think of anything that people in the UK bake specifically for Halloween parties. And especially not anything vegan!
If you're like me and wish there was a little more vegan Halloween dessert variation out there, this post is for you!
The Best Vegan Halloween Desserts
It wasn't easy to get a huge list (I told you, they seem to be quite rare!) but I have managed to compile a decent collection of desserts using my own recipes alongside those of some talented food bloggers. Please make sure to show them some love and check out their blogs. Hope you enjoy!
3 layers of black sponge cake filled and covered with delicious dairy-free cream cheese frosting. A classy cake with a spooky twist and perfect for sharing at parties.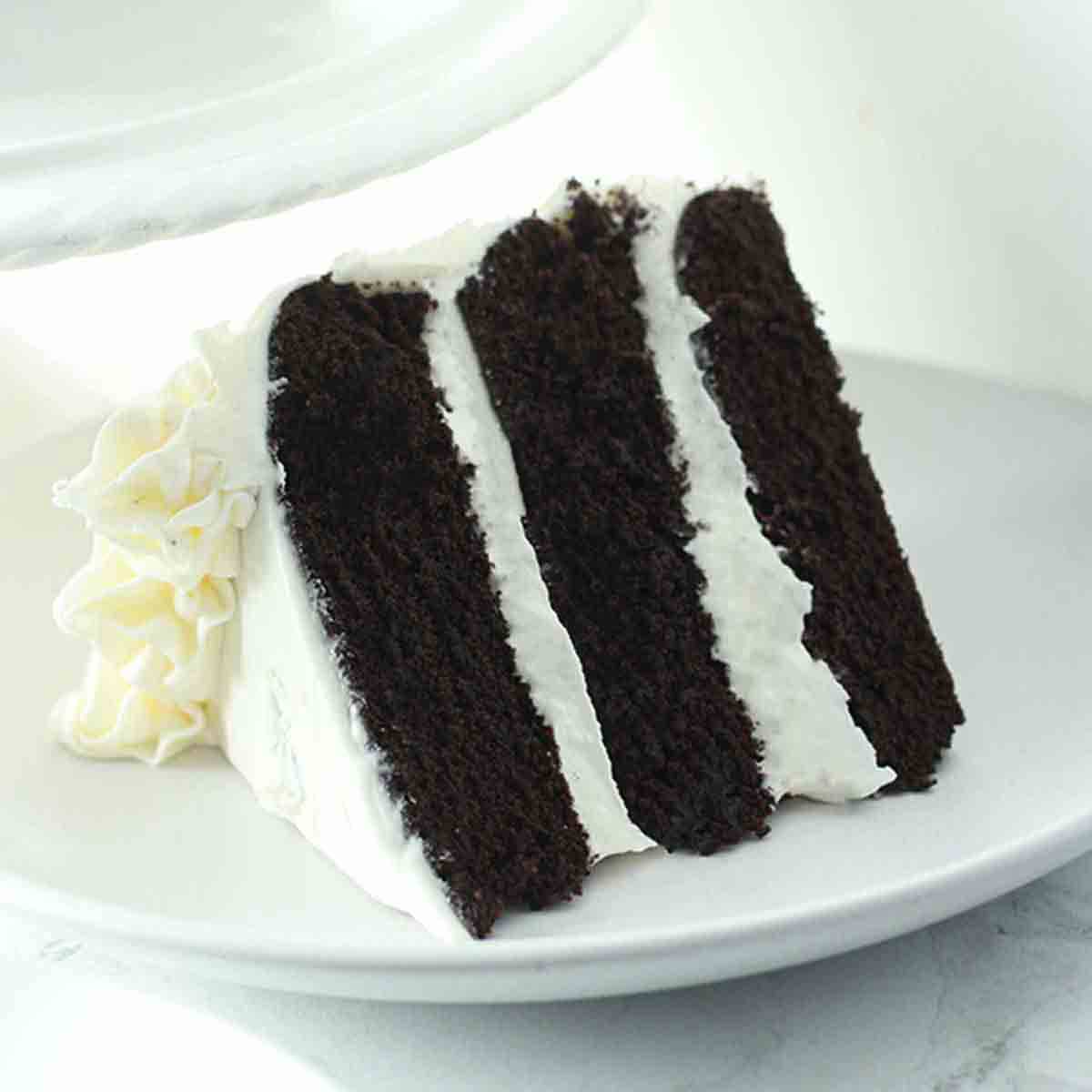 If you fancy making some delicious yet totally egg and dairy-free treats, these Halloween spider cupcakes are just the ticket. Complete with dairy-free buttercream and Oreo spiders, they're the perfect mix of spooky and fun.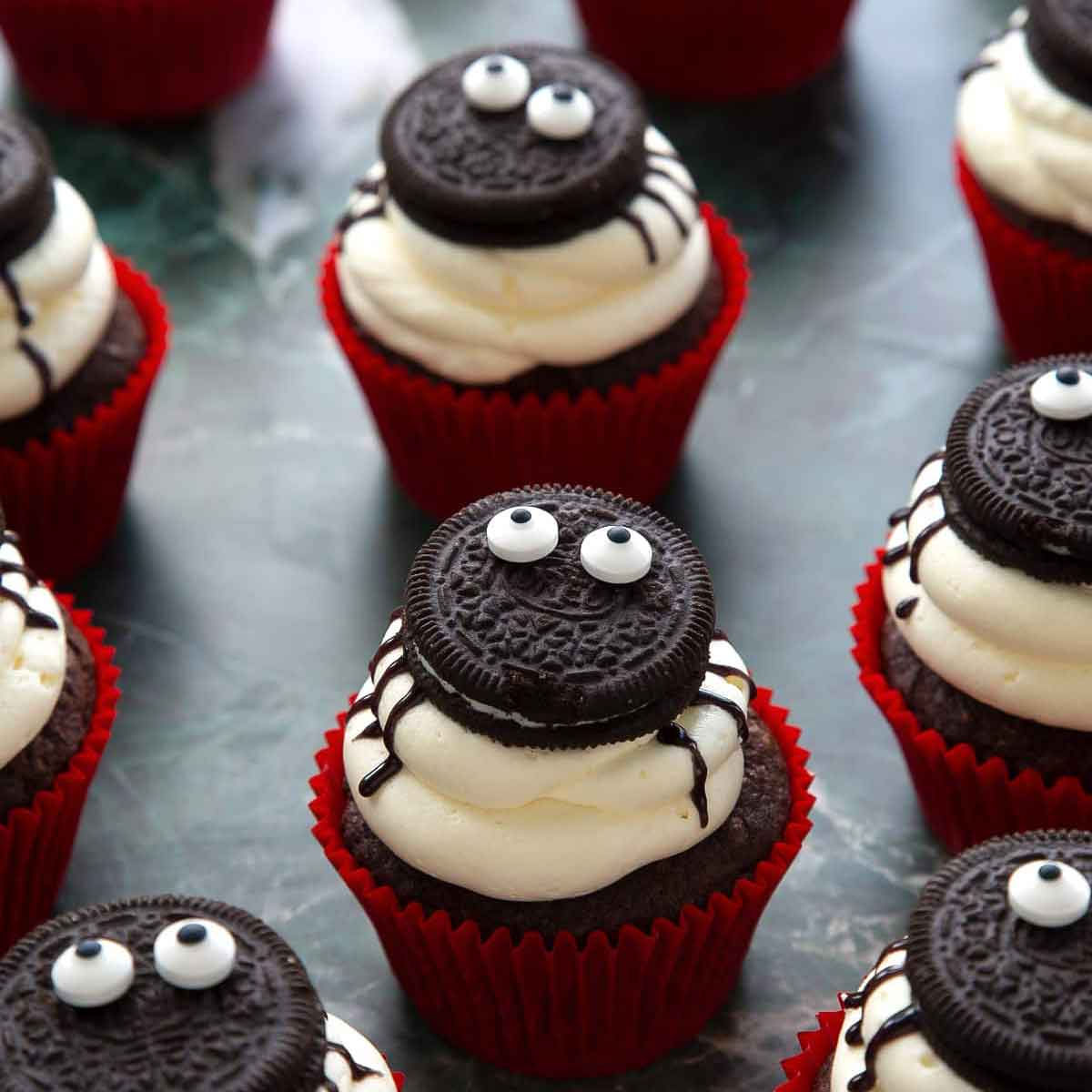 These Halloween cupcakes are perfect for spooky season! They consist of chocolate cupcakes filled with blackberry coulis, meringue buttercream and a chocolate skull. A great alternative to regular chocolate cupcakes.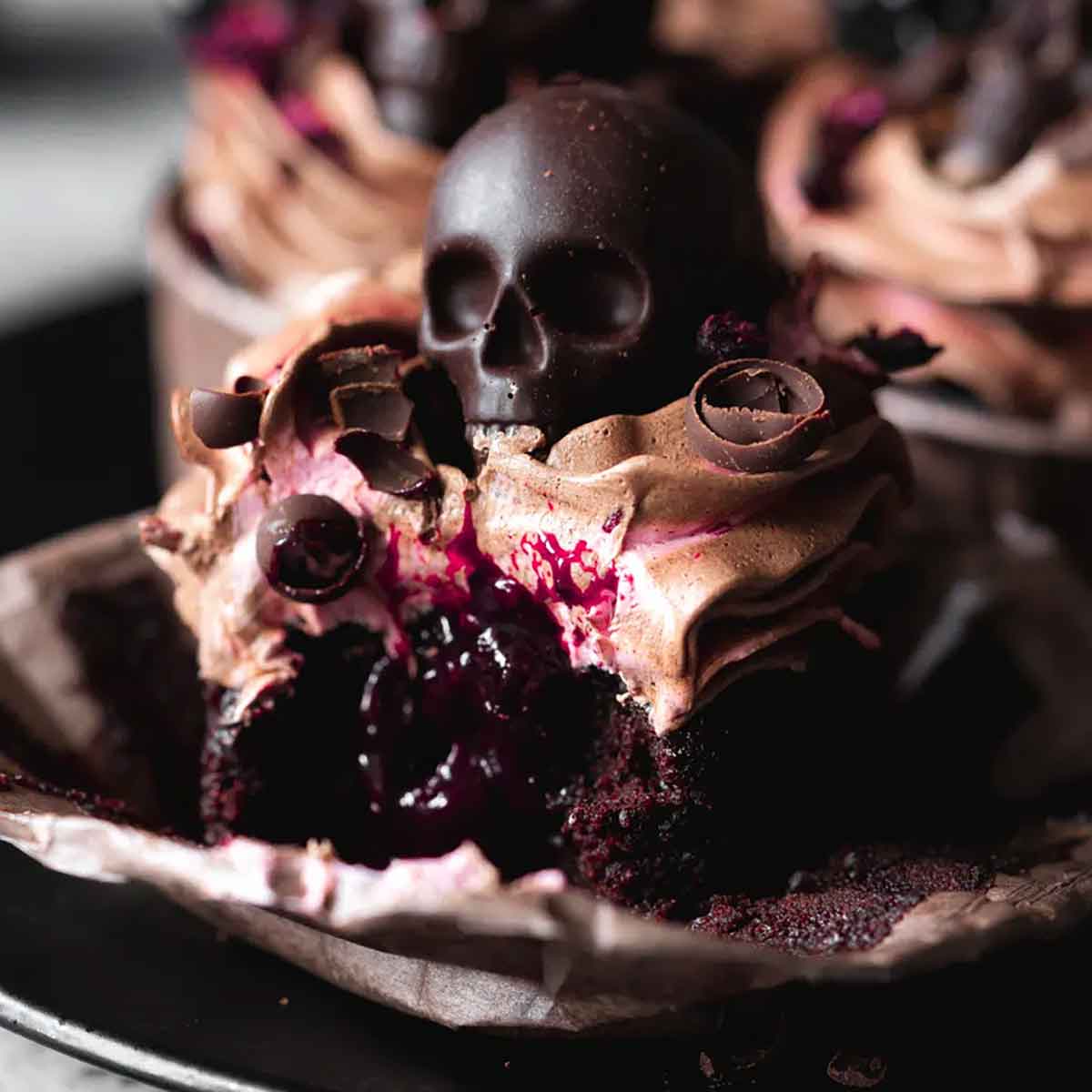 Soft, moist pumpkin muffins with a hint of Autumnal spice. This recipe is perfect for beginner bakers because it uses simple ingredients and can be made in one bowl.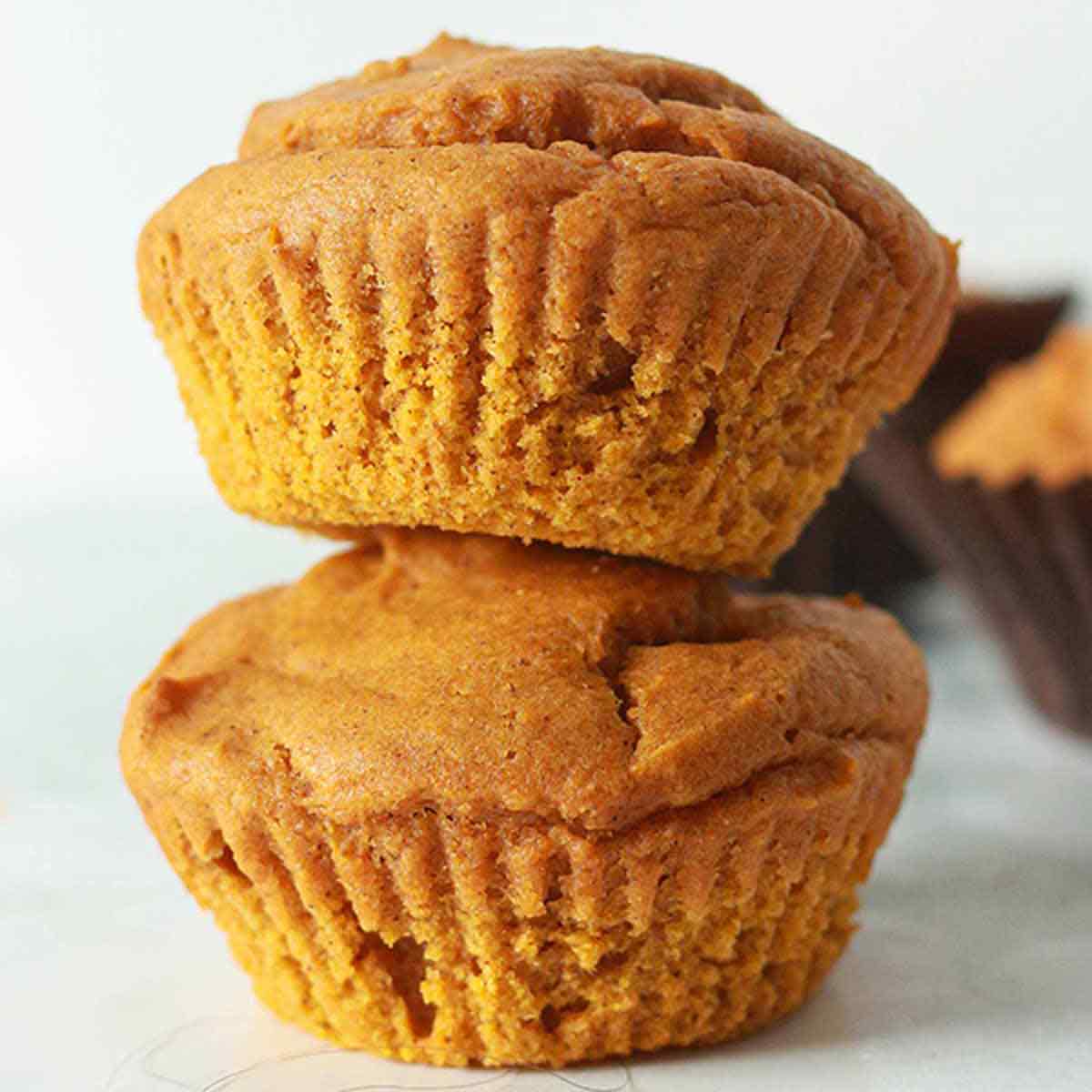 The ultimate vegan Halloween dessert! This freaky and fun Frankenstein pie has a no-bake brownie crust, bright green cream filling, and a chocolate face. You'd never know it's secretly healthy and has NO food colouring.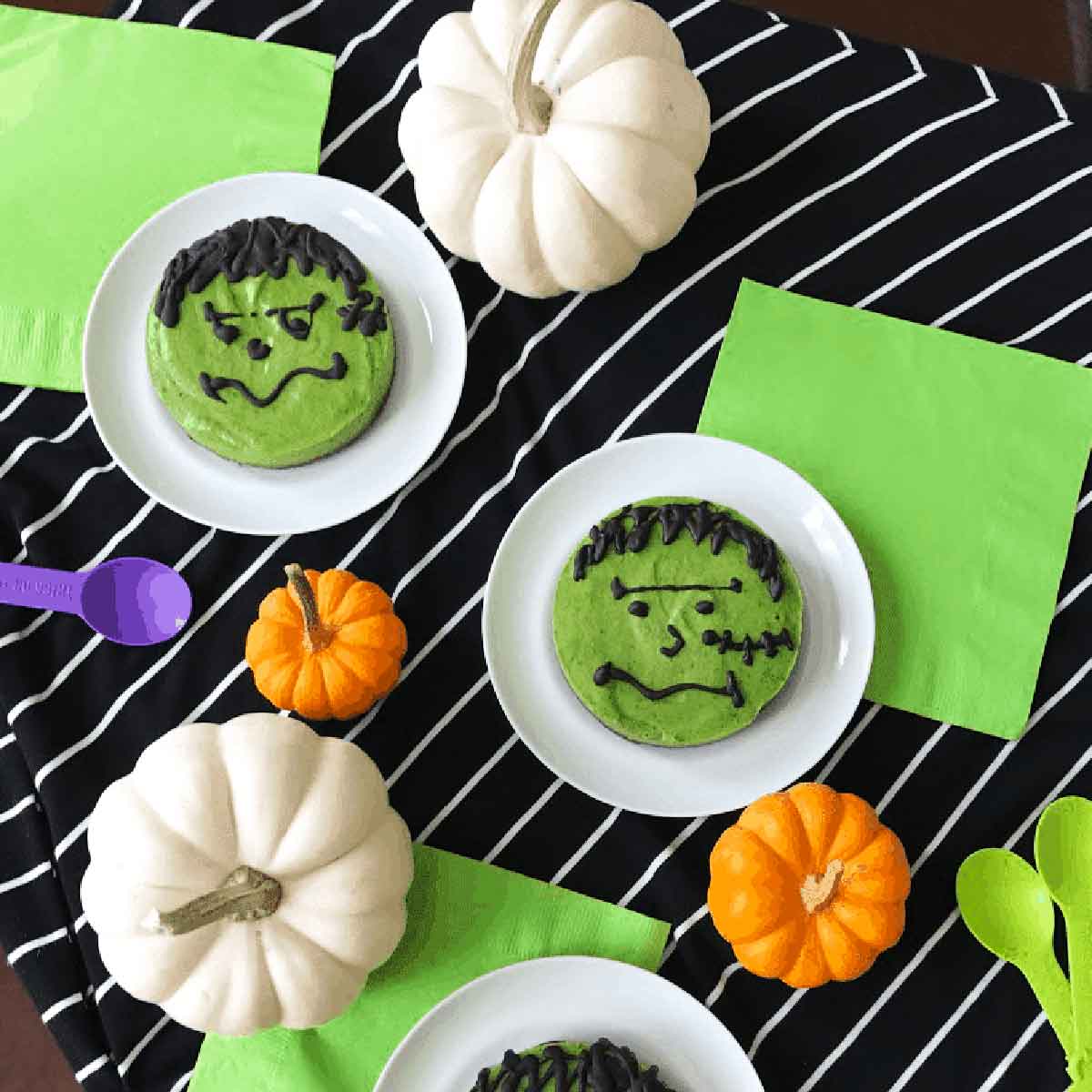 This organic cake is all dressed up for Halloween! Layers of chocolate blackberry cake filled and covered with dairy-free blackberry buttercream frosting, complete with a cute chocolate bat decoration on top.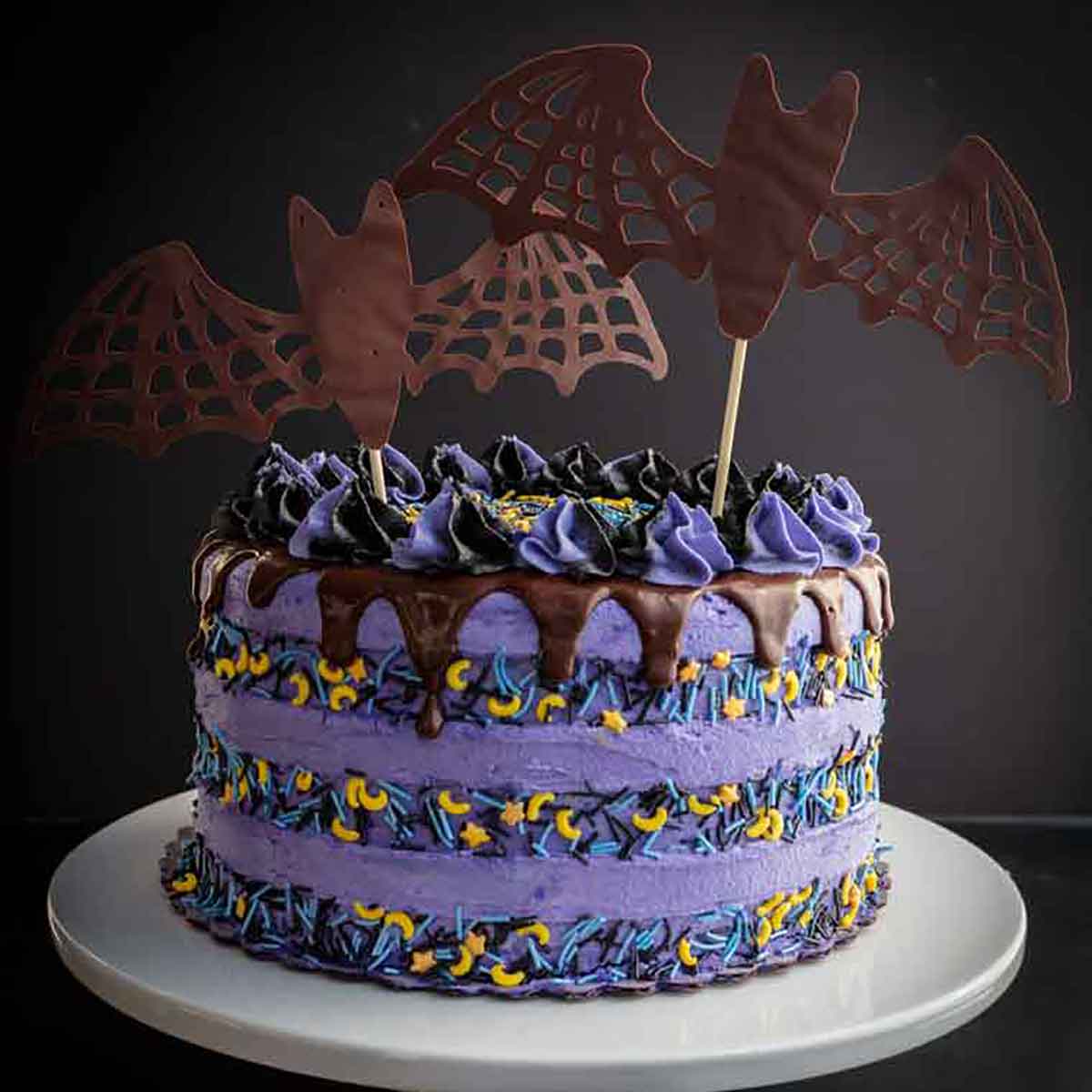 These mummy cupcakes will be a hit at your next Halloween bash. They are fun to make, child-friendly and completely adorable! The mummy wrapping is piped on with vegan buttercream and the eyes are dotted with chocolate chips. So easy to make!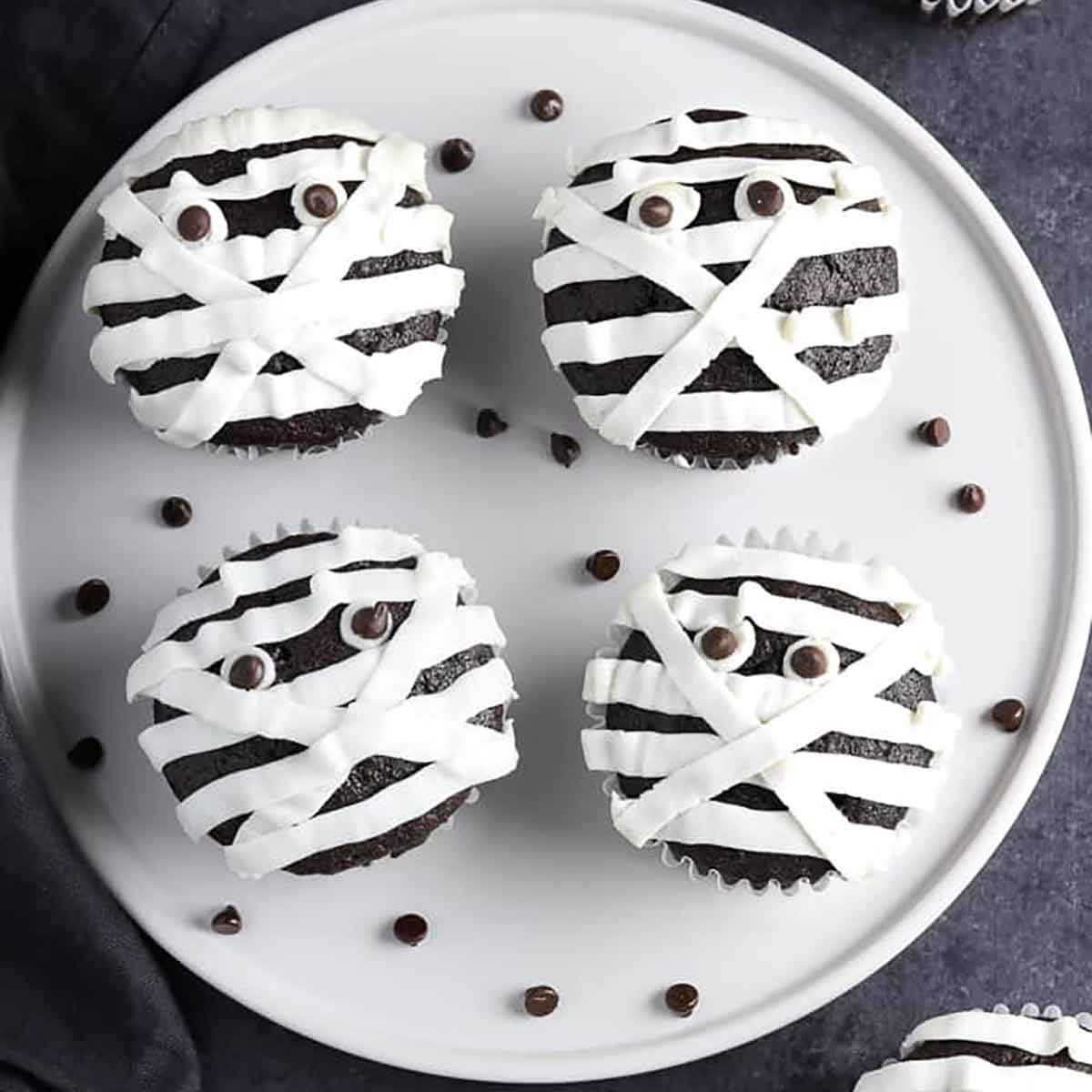 Aren't these owl cupcakes just super adorable?! Incredibly chocolatey and pretty easy to make, they're great for edible gifts, parties, or Halloween snacking.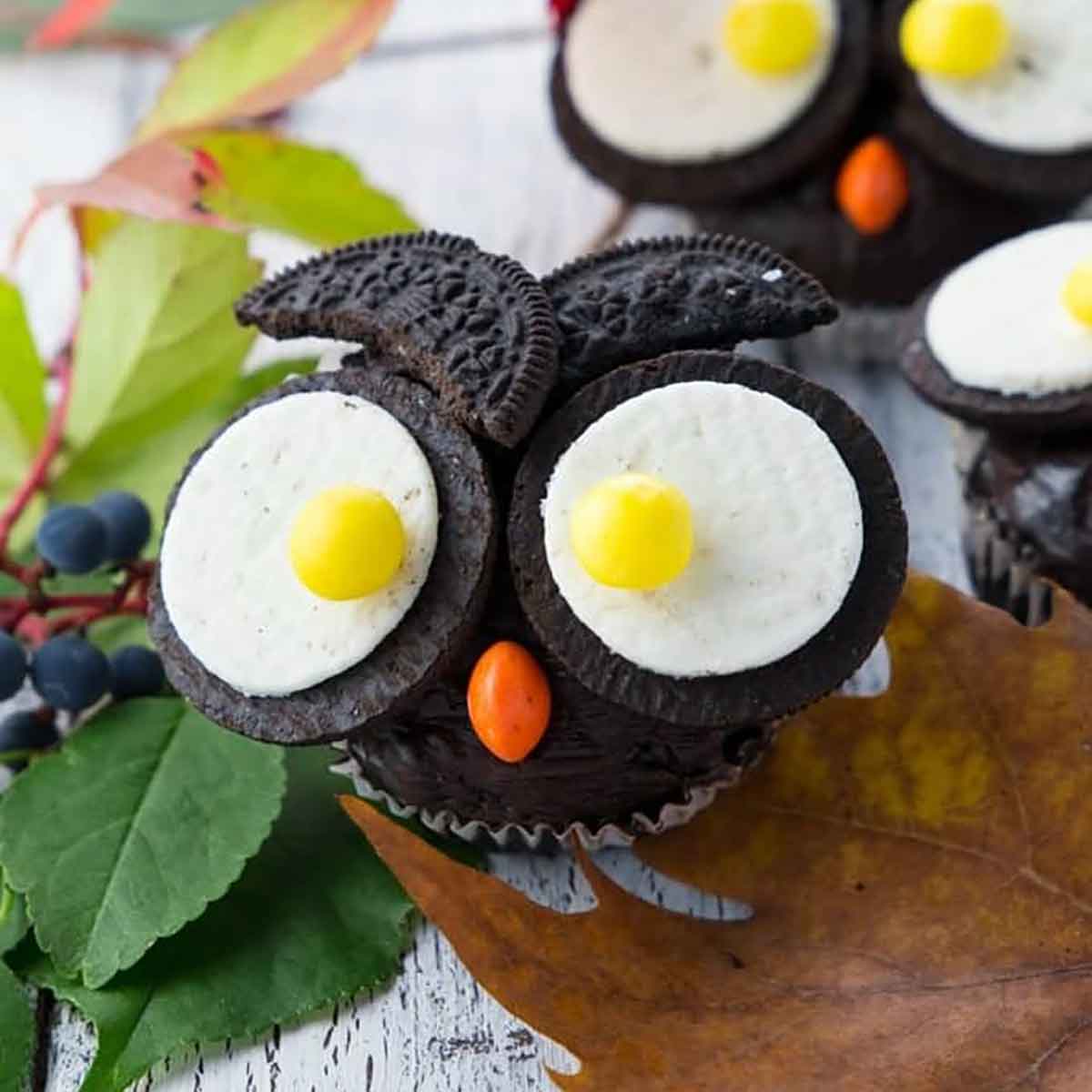 These peanut butter spiders are super spooky-cute! They are probably one of the easiest Halloween goodies that you can ever make, with just 7 ingredients and 10 minutes of prep time.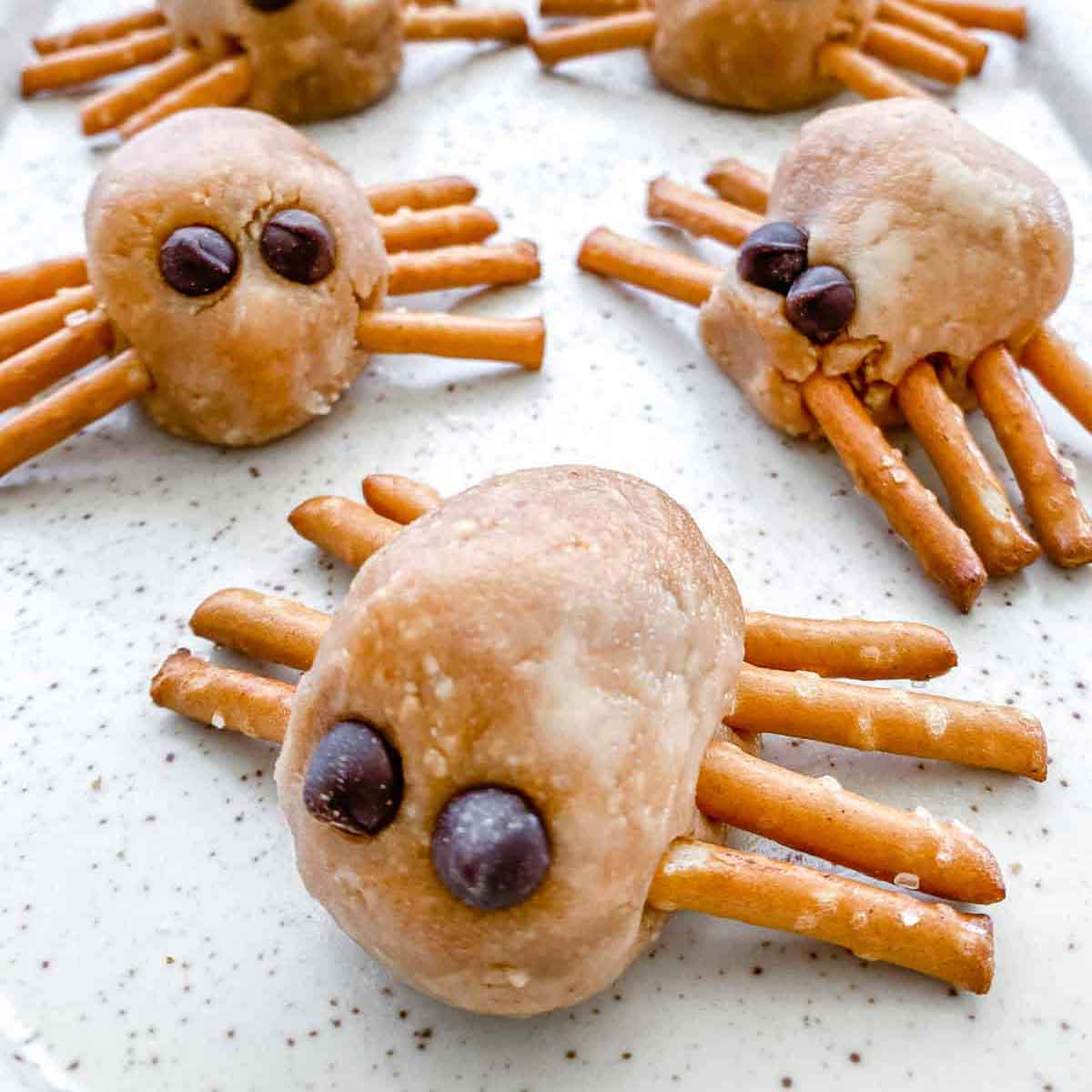 These soft pumpkin-spiced cookies have a spooky carved face and are stuffed with pumpkin butter filling. Made with healthier, allergy-friendly ingredients, these can be enjoyed by the whole family.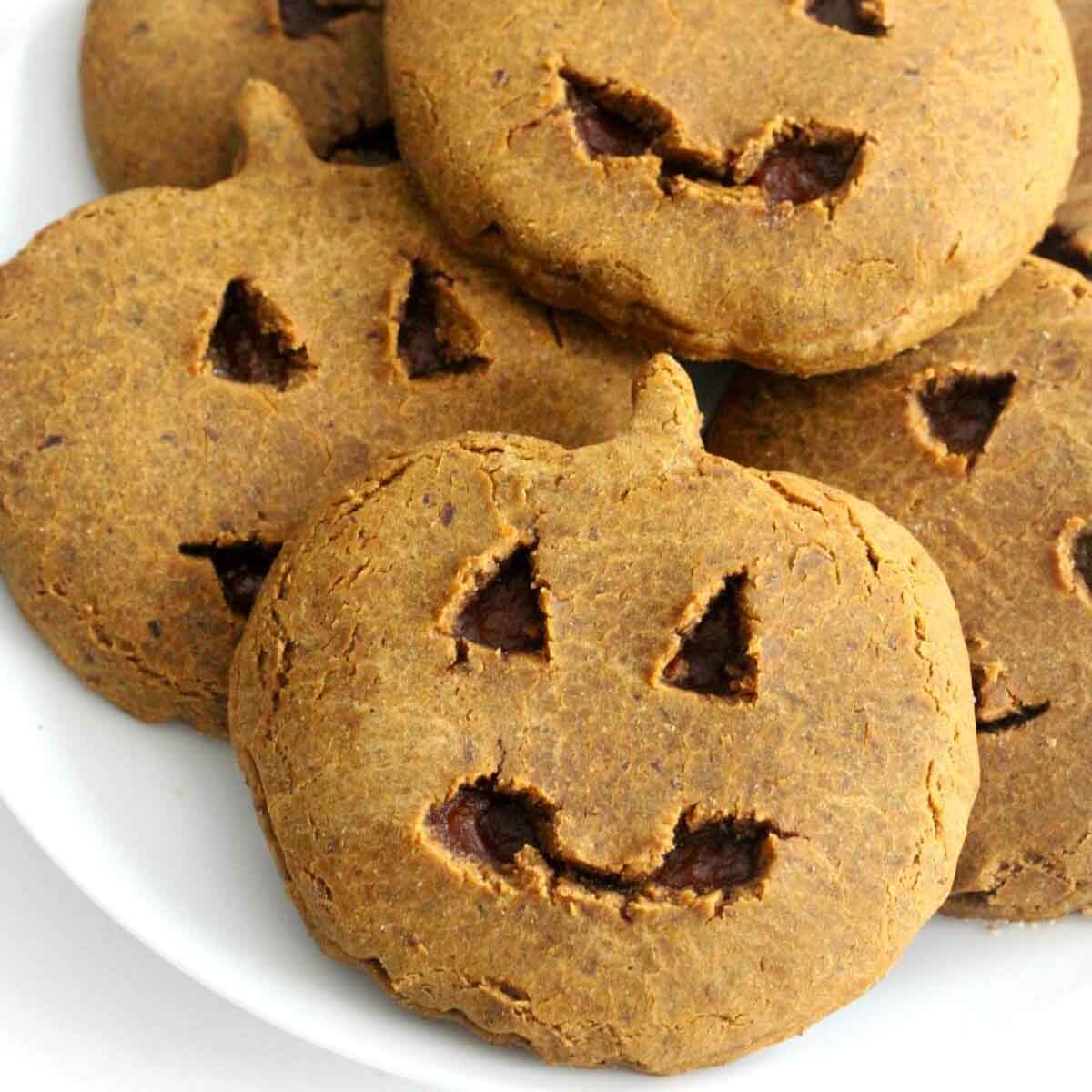 These vegan cherry pie vampire cupcakes are perfectly spooky! Cherry cupcakes stuffed with gooey cherry pie filling and topped with vampire fangs for a silly but scary treat.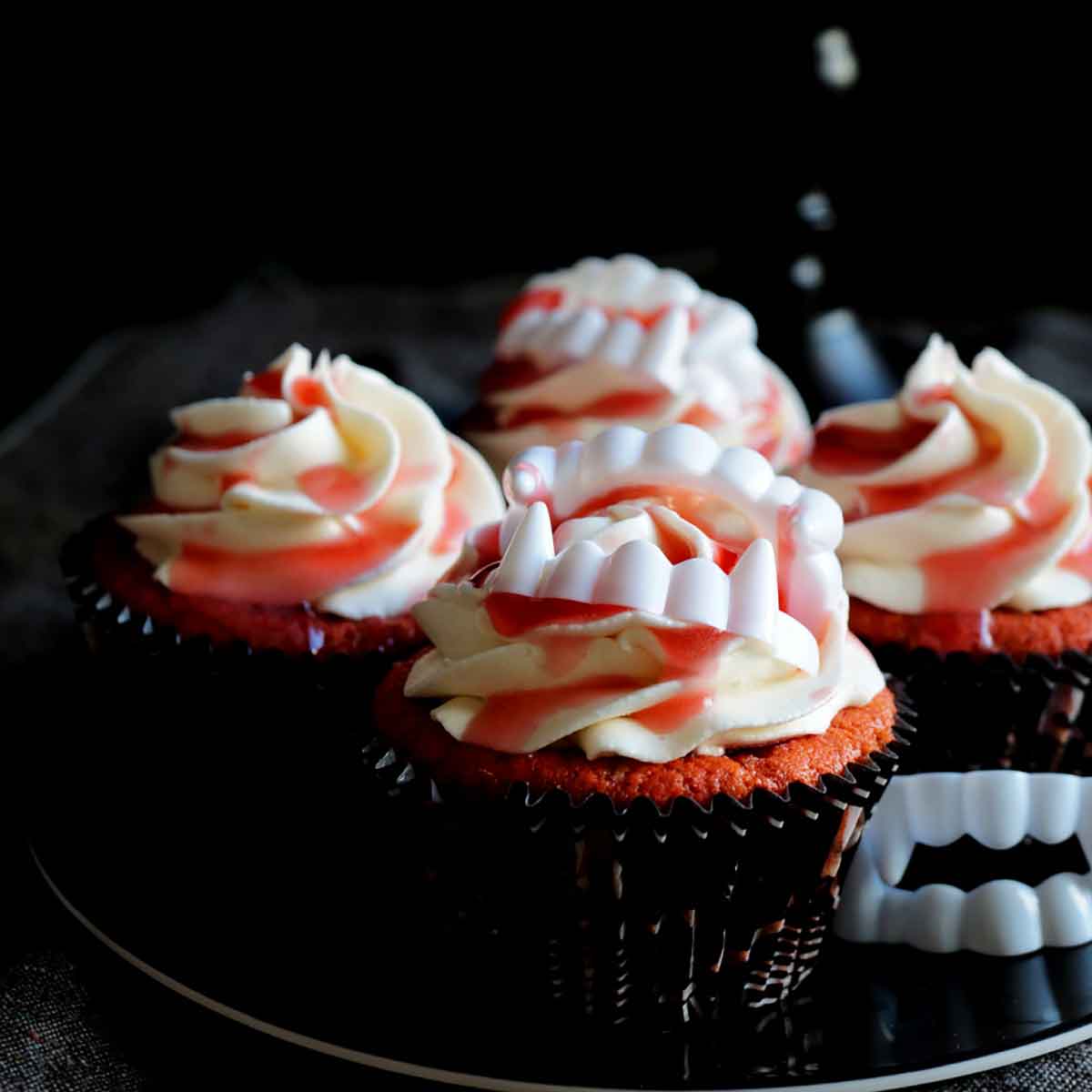 These cute ghost cupcakes are allergy-free and perfect for kids! Made using simple chocolate cupcakes and dairy-free vanilla buttercream frosting. Whether you need a unique vegan Halloween dessert or a simple non-candy treat, these are a must!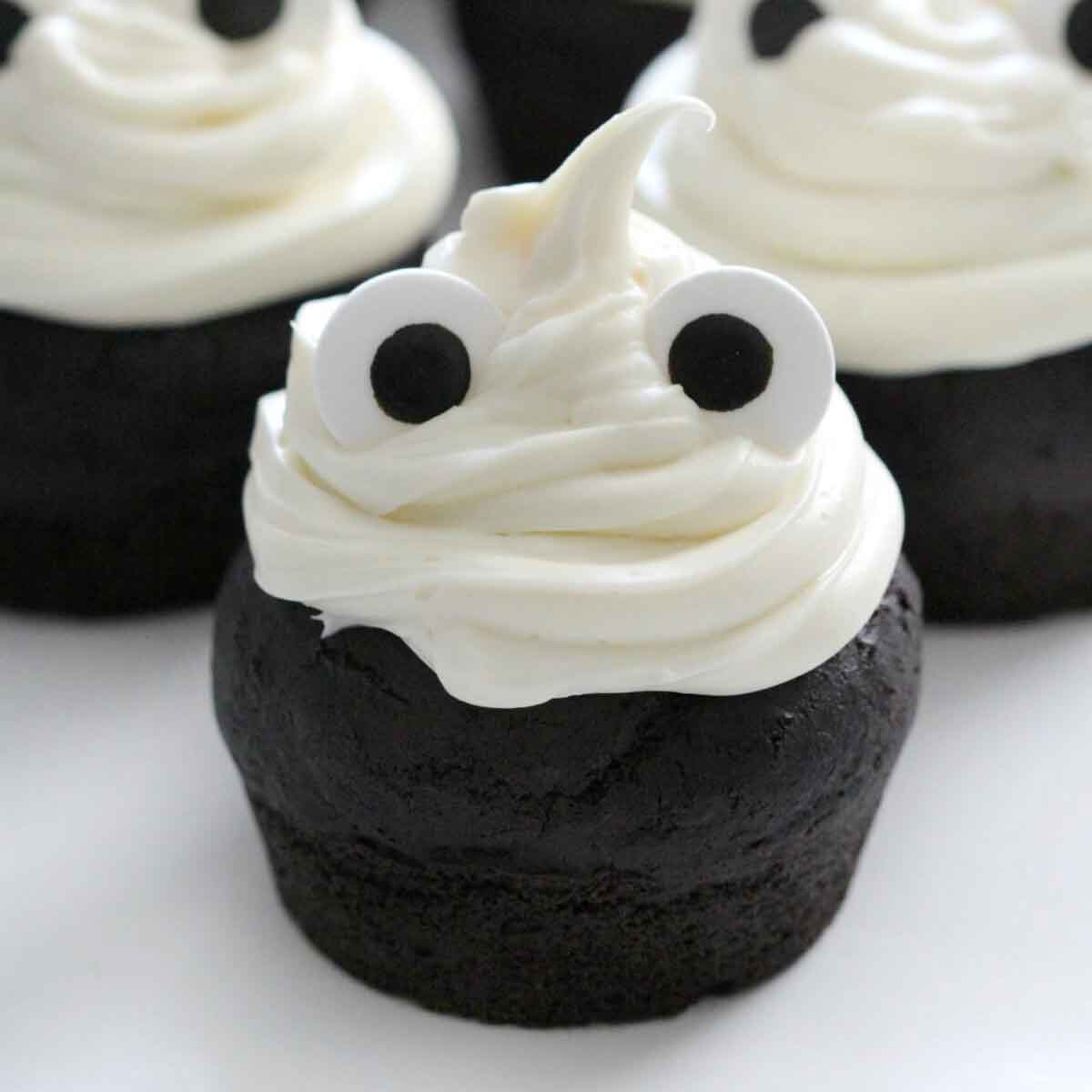 This creamy pumpkin cheesecake is perfect for your next Halloween party. It's no-bake, easy to make and can be prepared ahead of time. Just mix it up and let the fridge do the rest of the work.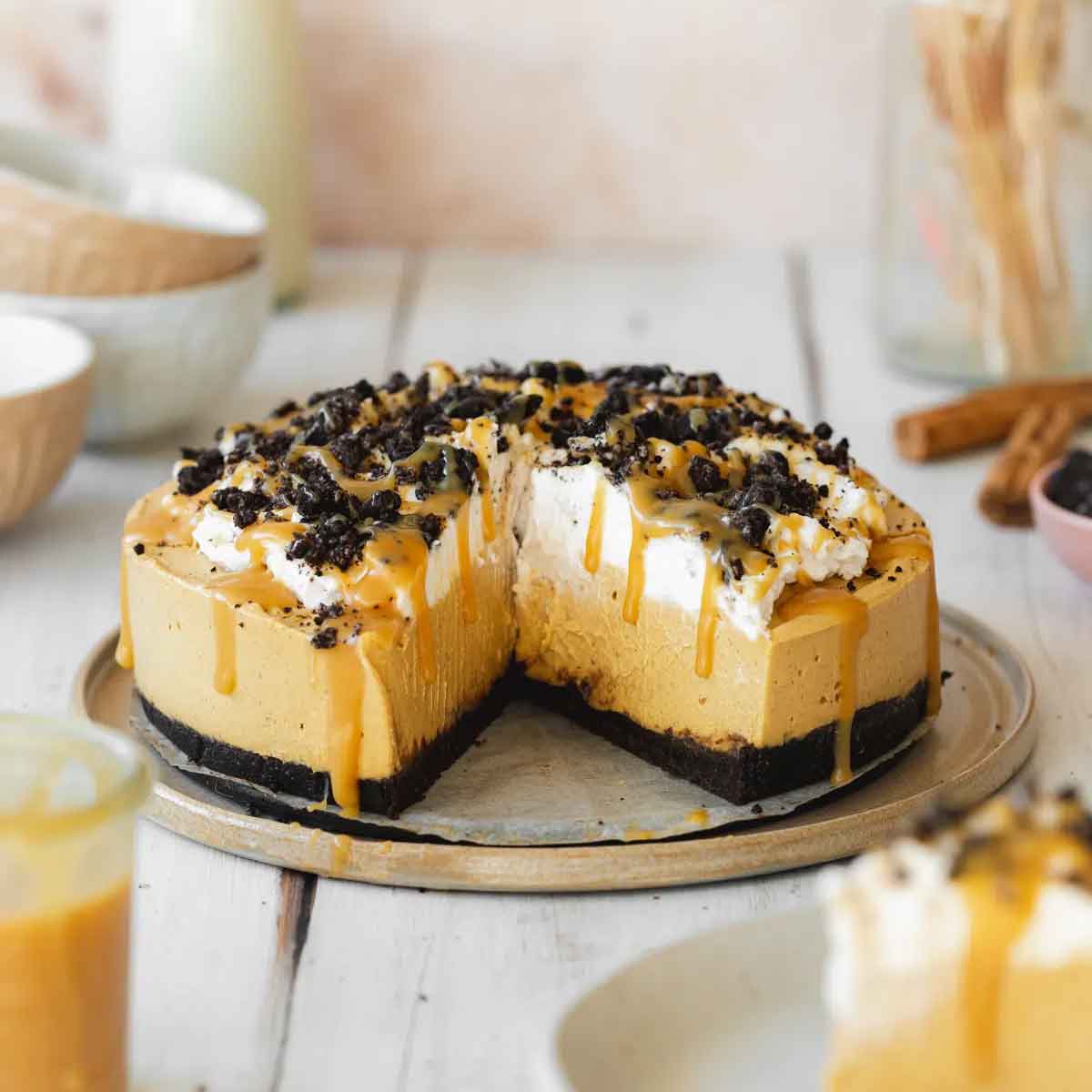 These jet-black cupcakes have a hidden surprise inside! They're filled with raspberry jam to make it look as if they're bleeding, making them perfect to enjoy on Halloween.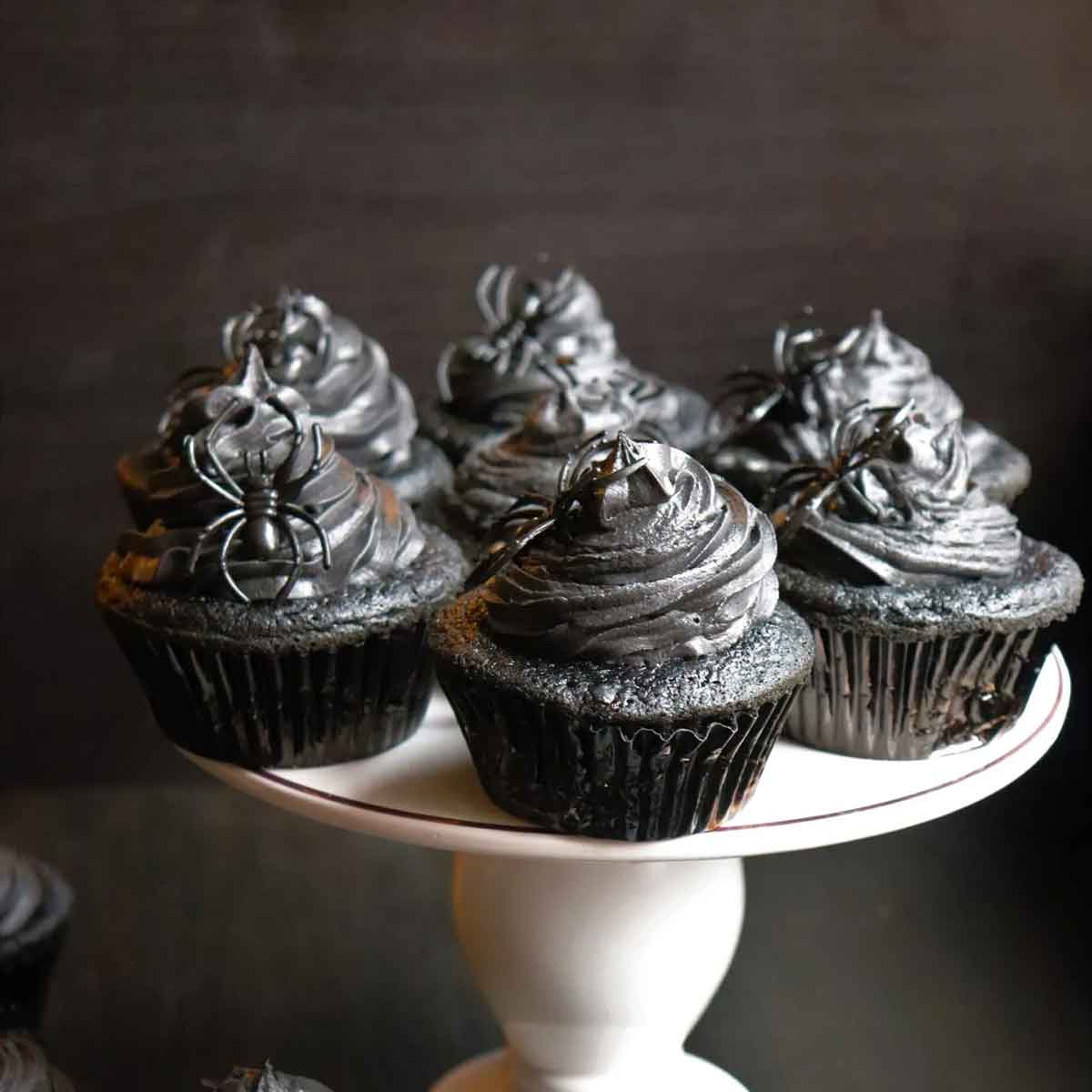 These Halloween pinwheel cookies have all the black and orange colours of Halloween with all the flavour of a buttery shortbread cookie. A creative and eye-catching alternative to sugar cookies.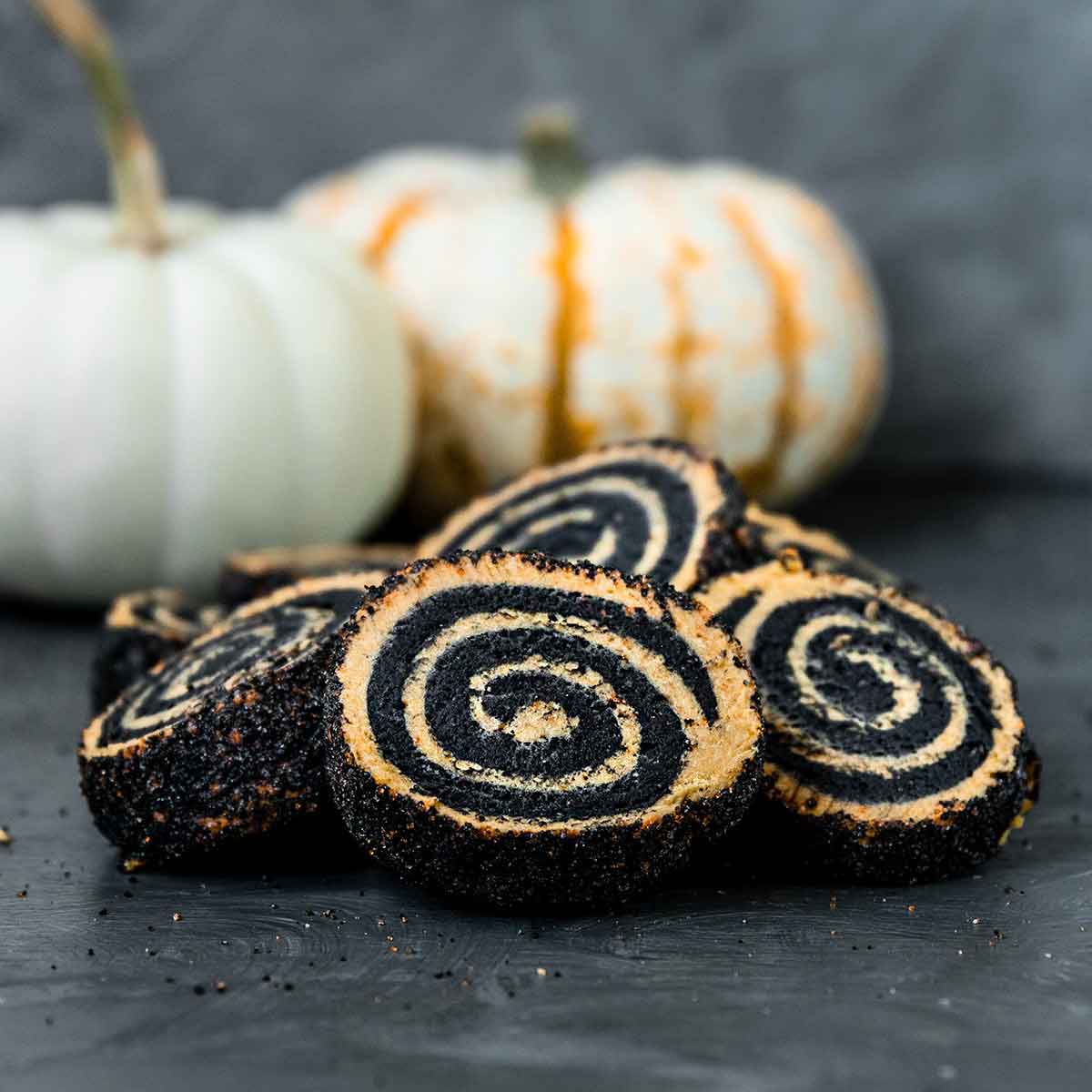 These pumpkin pie truffles are gluten-free, grain-free, and refined sugar-free. Even better, they only require 7 ingredients to make!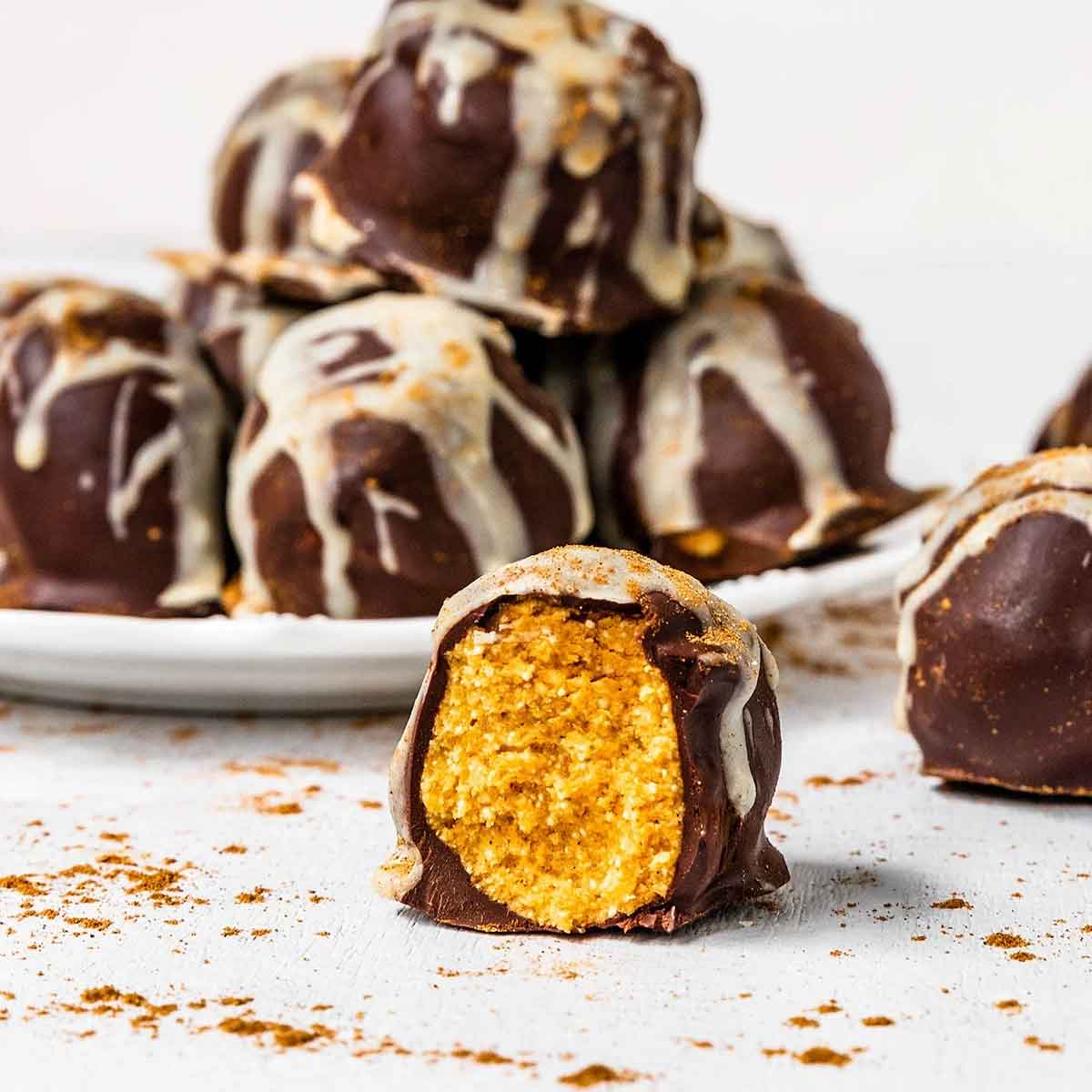 Prefer your pumpkin desserts with frosting on top? These vegan AND gluten-free pumpkin cupcakes are soft, fluffy, and perfect for serving at Halloween parties.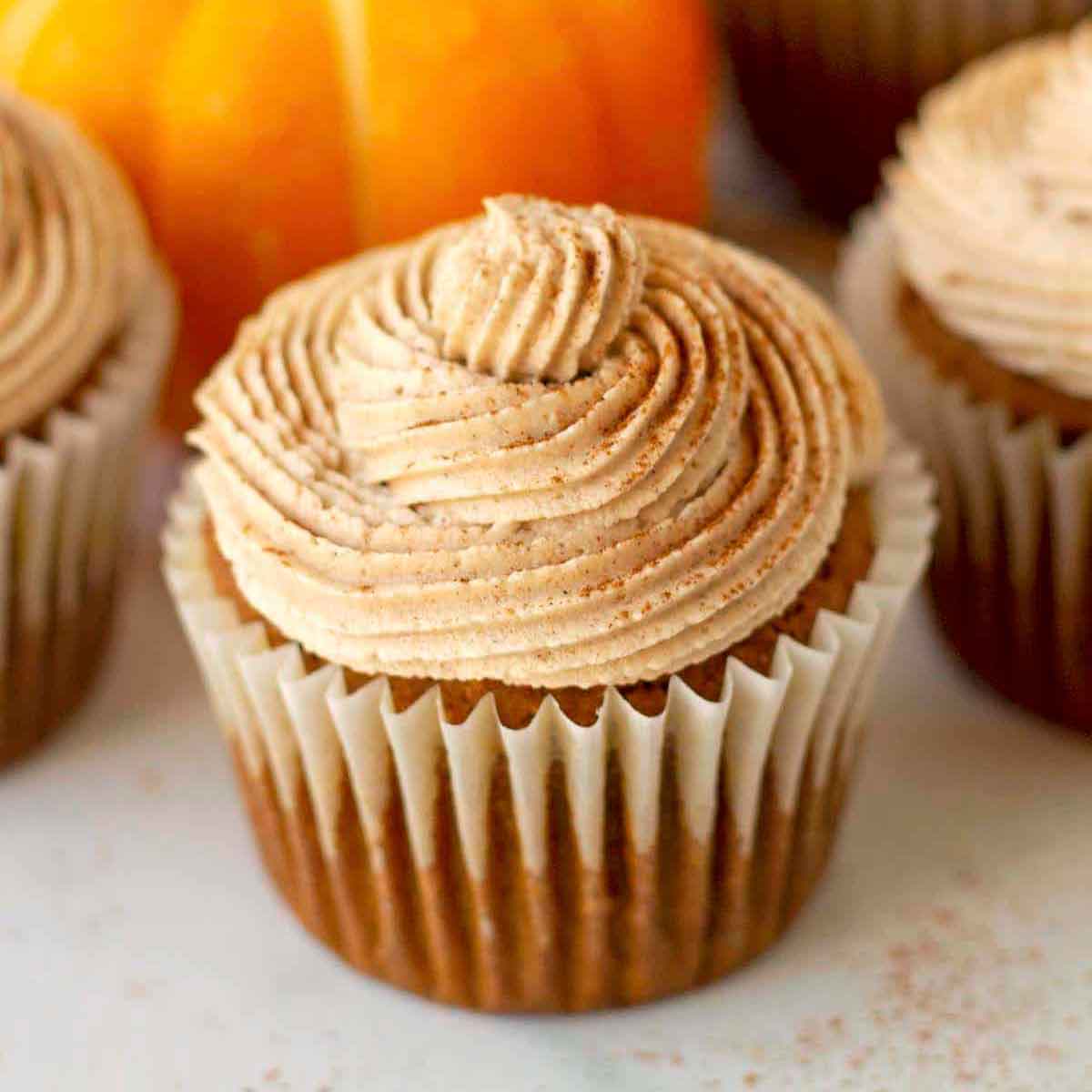 This Halloween smoothie bowl is packed with delicious healthy goodness. It's topped with pumpkin seeds and dried apricot to look like a pumpkin! Perfect for breakfast or a healthy dessert.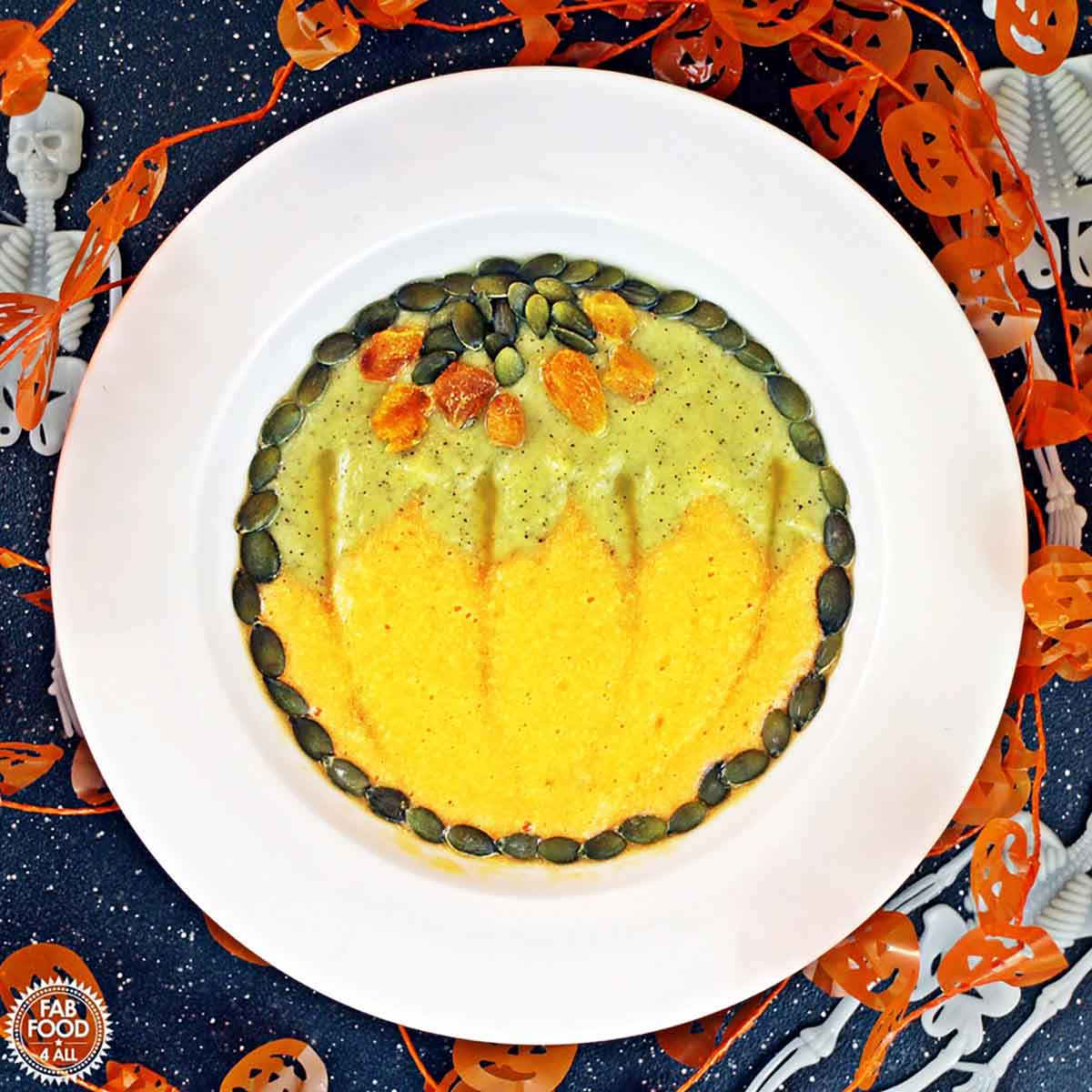 That's all the recipes I have for you today! Remember to check out the other blogs and let us know if you make any of these vegan Halloween desserts- I'd love to see what everyone is baking up this October!
If you find this post useful, please give it a share using the share buttons on this page. Enjoy! xo

18 Fun Vegan Halloween Desserts
The best vegan Halloween-themed desserts for October.
BakedByClo is a participant in the Amazon Services LLC Associates Program, an affiliate advertising program designed to provide a means for sites to earn advertising fees by advertising and linking to Amazon.com. This site may contain some of these links to Amazon.com & other affiliate programs. If you make a purchase through one of those links, BakedByClo will receive a small commission from the purchase at no additional cost to you.