17 Vegan Halloween Desserts
LOVE desserts but not sure what sweet treats to whip up this October? Don't worry! This list of 17 vegan Halloween desserts will help you out. From spooky cupcakes to simple desserts with a pumpkin twist, there is sure to be something for everyone here.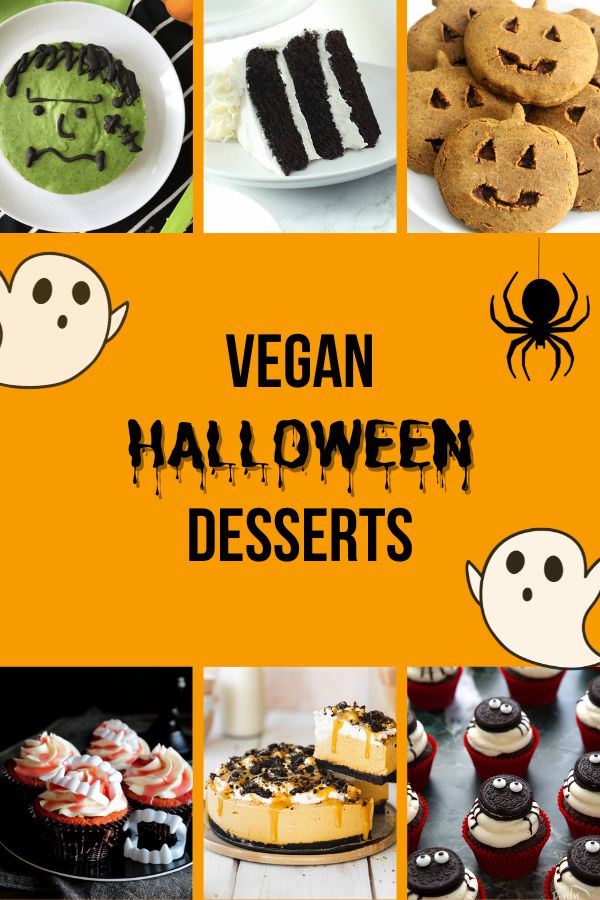 If you are looking for vegan Halloween desserts you have come to the right place! I'm not a big holiday person but I do love a bit of themed baking. And when I was younger, I LOVED Halloween parties.
But the one thing I always noticed was the severe lack of Halloween-themed desserts. Sure, there are plenty of packaged sweets and candies but I can't think of anything that people in the UK bake specifically for Halloween parties. And especially not anything vegan!
If you're like me and wishing there was a little more vegan Halloween dessert variation out there, this post is for you!
The Best Vegan Halloween Dessert Recipes
It wasn't easy to get a huge list (I told you, they seem to be quite rare!) but I have managed to compile a decent collection of desserts using the help of some talented food bloggers. Please make sure to show them some love and check out their blogs. Hope you enjoy!
That's all the recipes I have for you today!. Remember to check out the other blogs and let us know if you make any of our vegan Halloween desserts. I'd love to see what everyone is baking up this October!
Happy Halloween! xo
BakedByClo is a participant in the Amazon Services LLC Associates Program, an affiliate advertising program designed to provide a means for sites to earn advertising fees by advertising and linking to Amazon.com. This site may contain some of these links to Amazon.com & other affiliate programs. If you make a purchase through one of those links, BakedByClo will receive a small commission from the purchase at no additional cost to you.