25 Festive Vegan Christmas Brunch Recipes
Looking for some vegan Christmas brunch ideas for the big day? Let me help you out! This post contains 25 delicious recipes with something to suit everyone's tastebuds!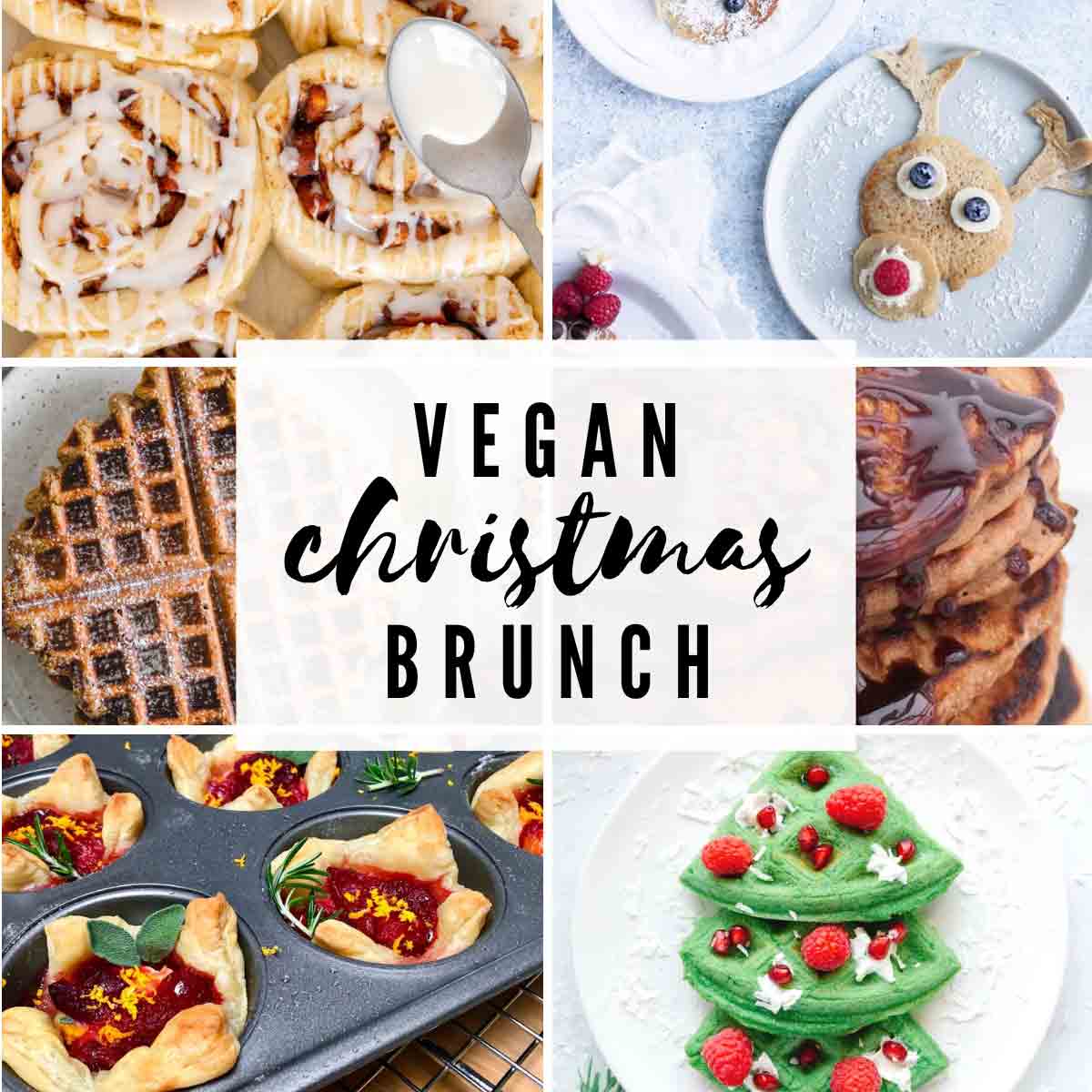 Picture this: a cosy morning, the scent of freshly brewed coffee wafting through the air, and a table full of tasty vegan delights. That's the magic of a vegan Christmas brunch!
In this post, I've gathered 25 of my favourite sweet and savoury festive brunch recipes for you to serve up this Christmas. From fluffy pancakes and crispy waffles to breakfast tacos and savoury muffins, I've got your cravings covered!
Whether you're a long-time vegan or just looking to add some plant-based options to the brunch table, you've come to the right place. I hope you enjoy this post!
The best vegan Christmas brunch recipes
I've started with the sweet recipes but keep on scrolling down the post if you prefer savoury treats. To access the recipes, simply click on the highlighted title and you'll be taken straight to the recipe page.
These Biscoff rolls are a must-try recipe for this year's vegan Christmas brunch. They're soft, fluffy and full of flavour. Topped with a sticky Biscoff cream cheese frosting, they're sure to be enjoyed by the whole family.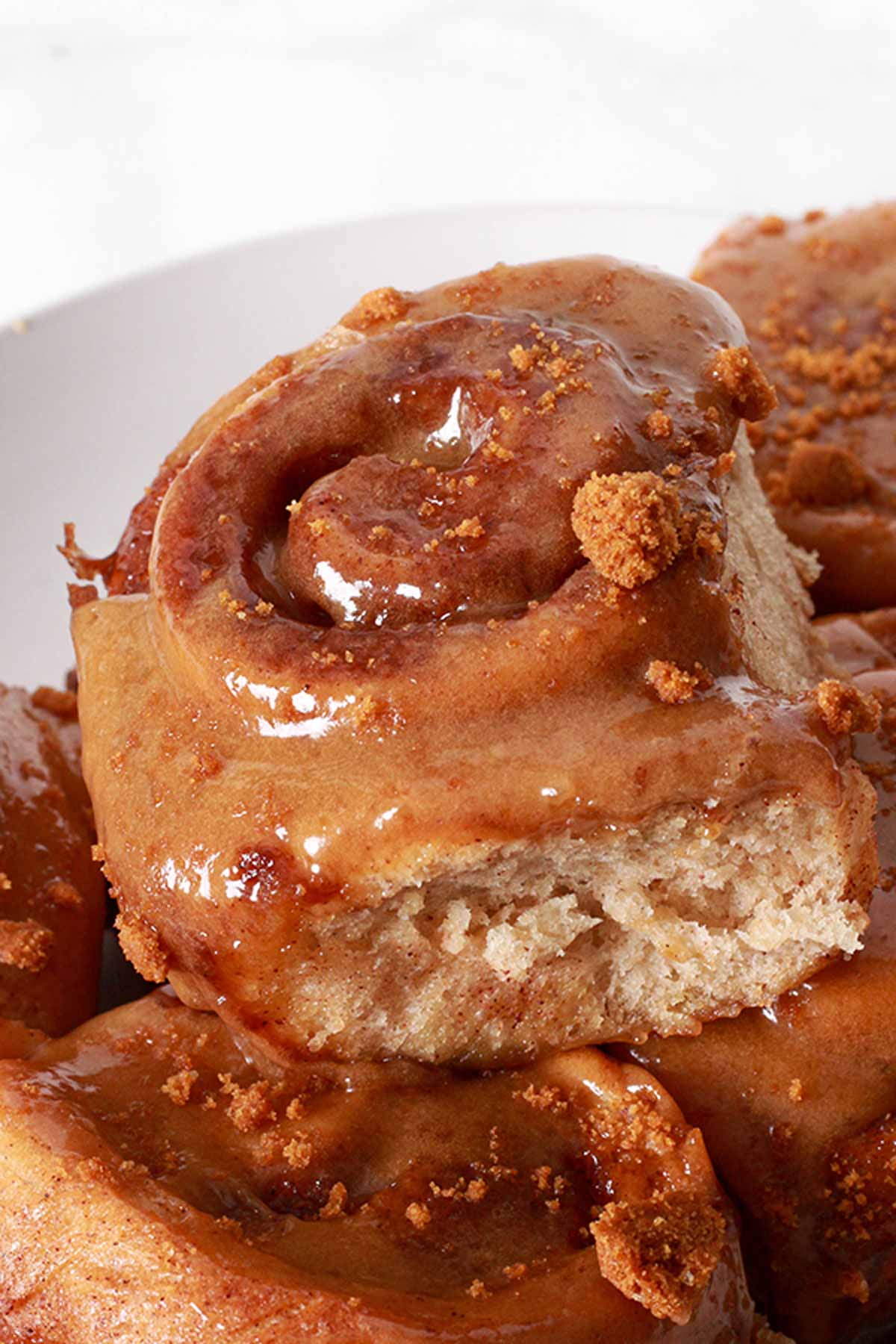 Homemade cinnamon roll dough filled with sauteed cinnamon apples and topped with icing. Make them from scratch in just 90 minutes!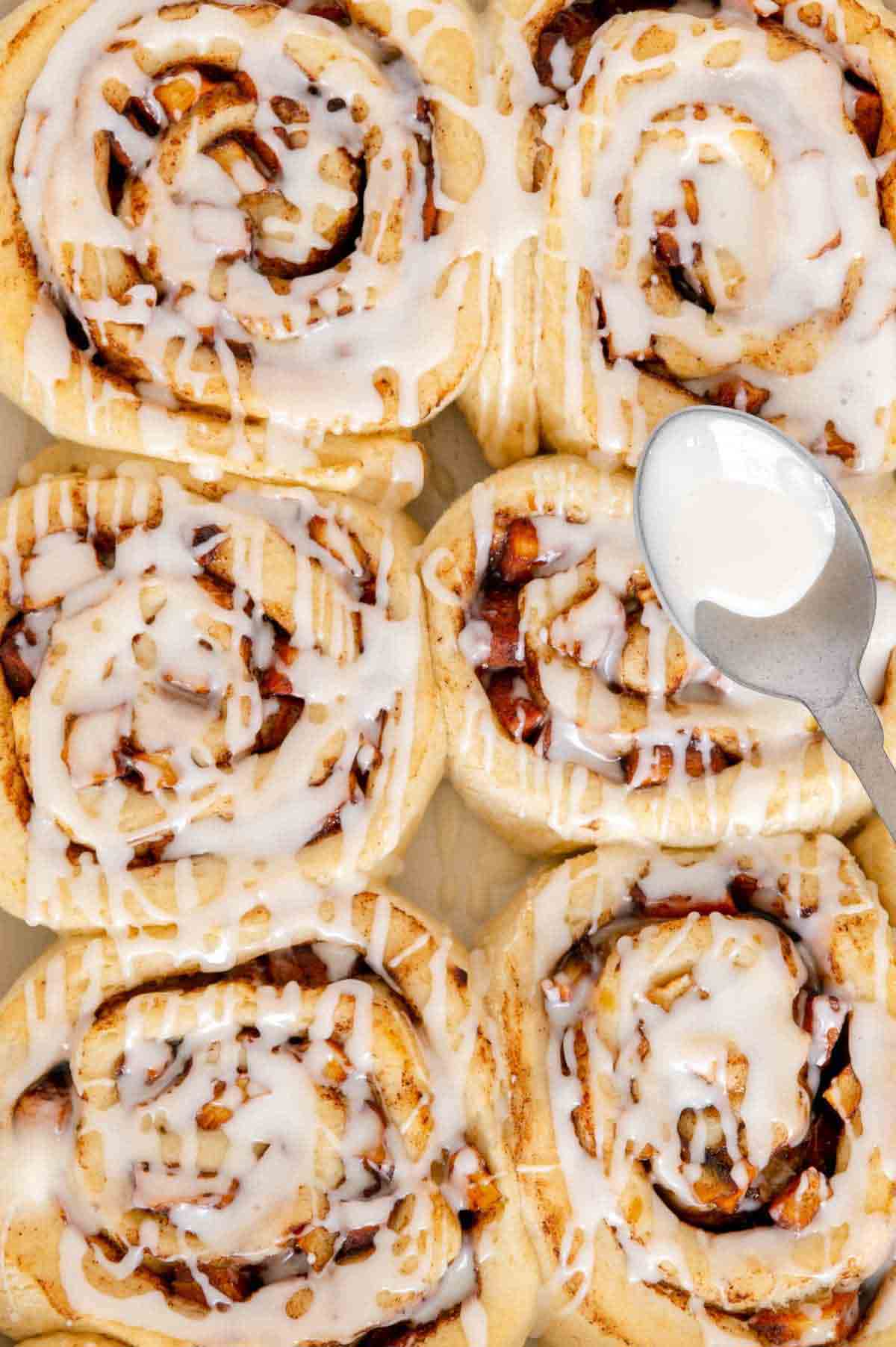 A bright, bold vegan Christmas brunch treat that's great for both kids and adults! Top with vegan cream, fruit, nuts, or any other favourite waffle toppings.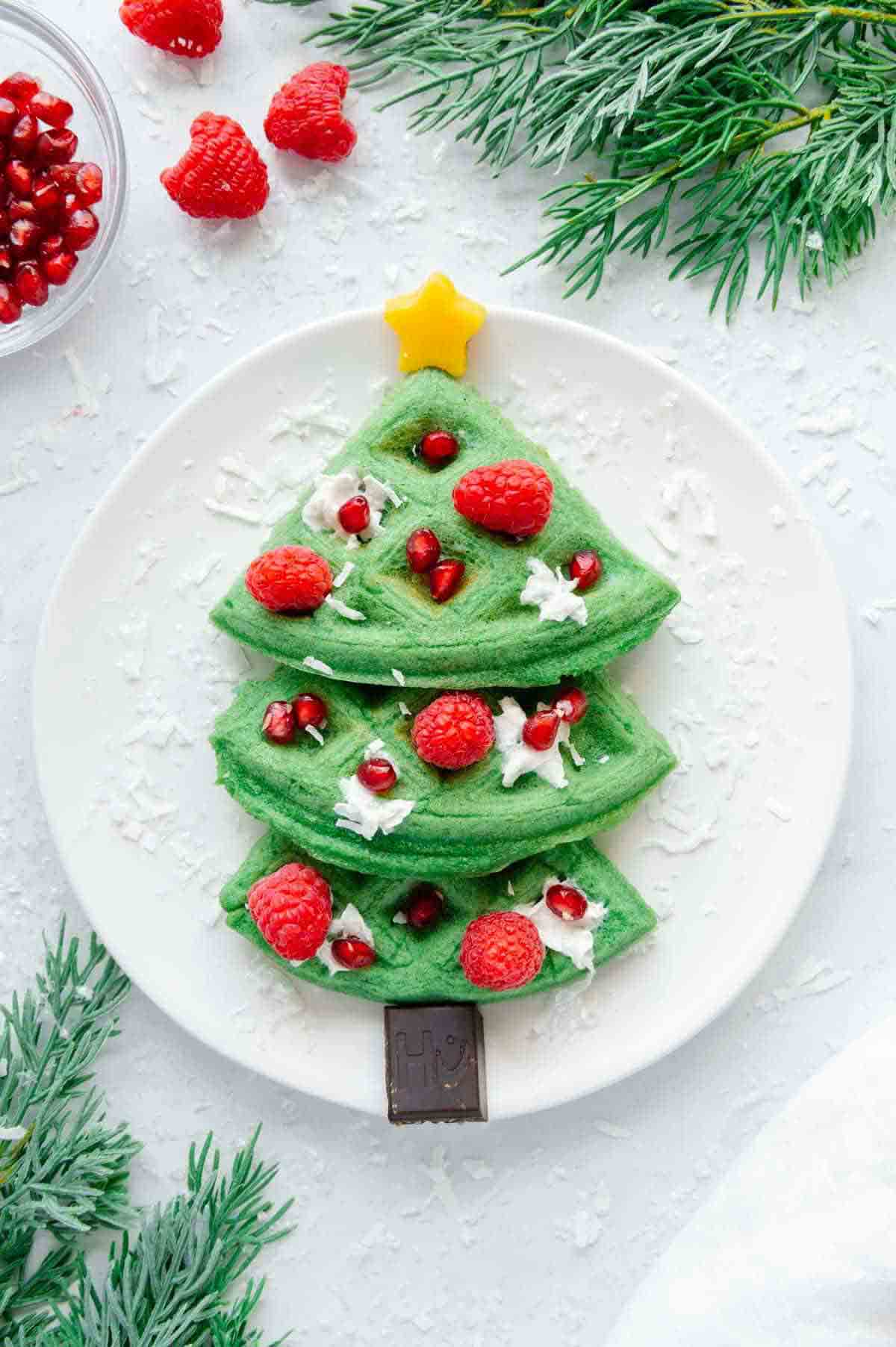 All the flavours of a chai latte but in waffle form. Your whole house will smell like Christmas when you make these!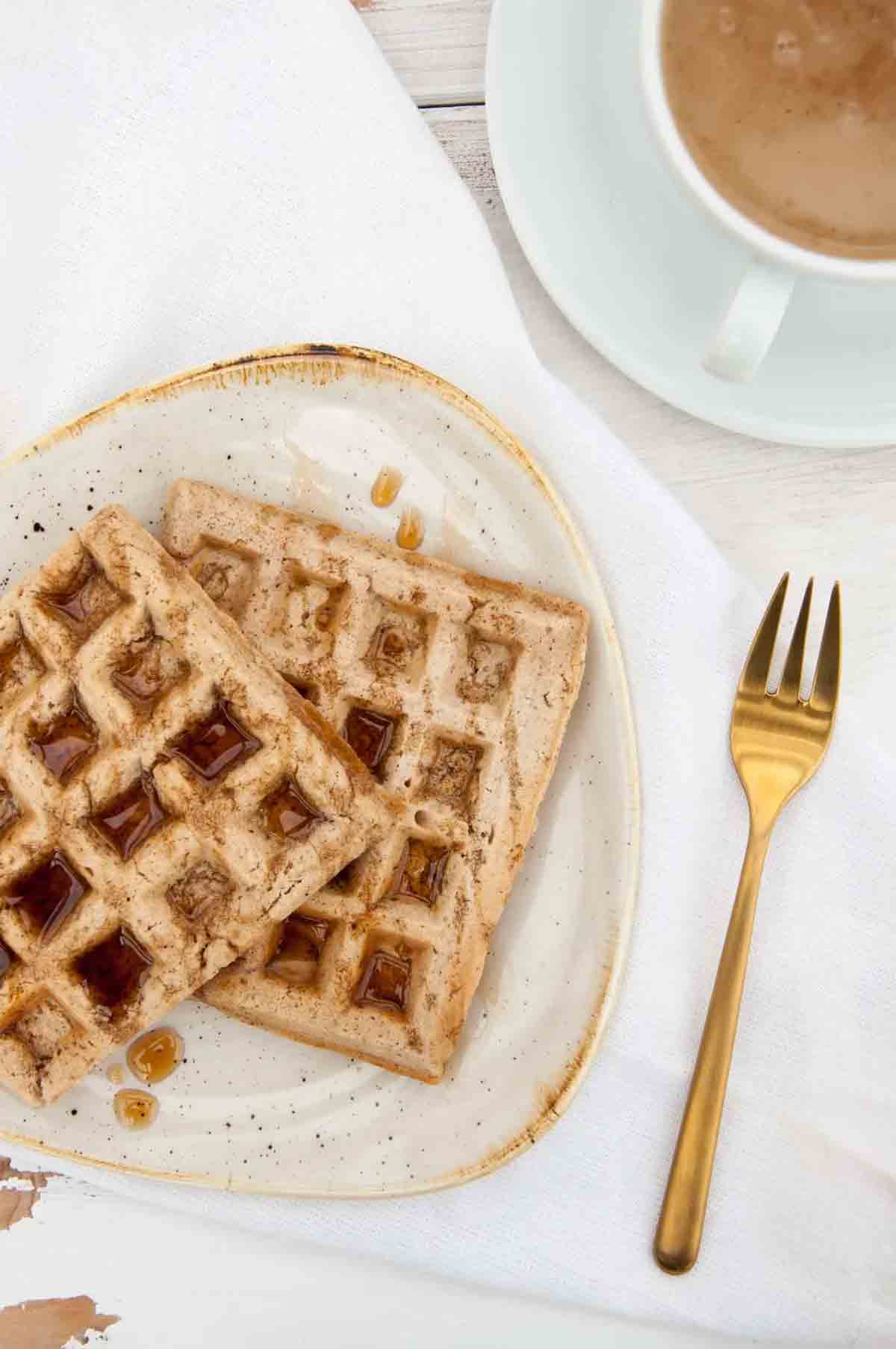 These gingerbread waffles are made with oat and almond flour so they're gluten-free too! They freeze well so you can make them ahead of time and simply reheat them on Christmas day.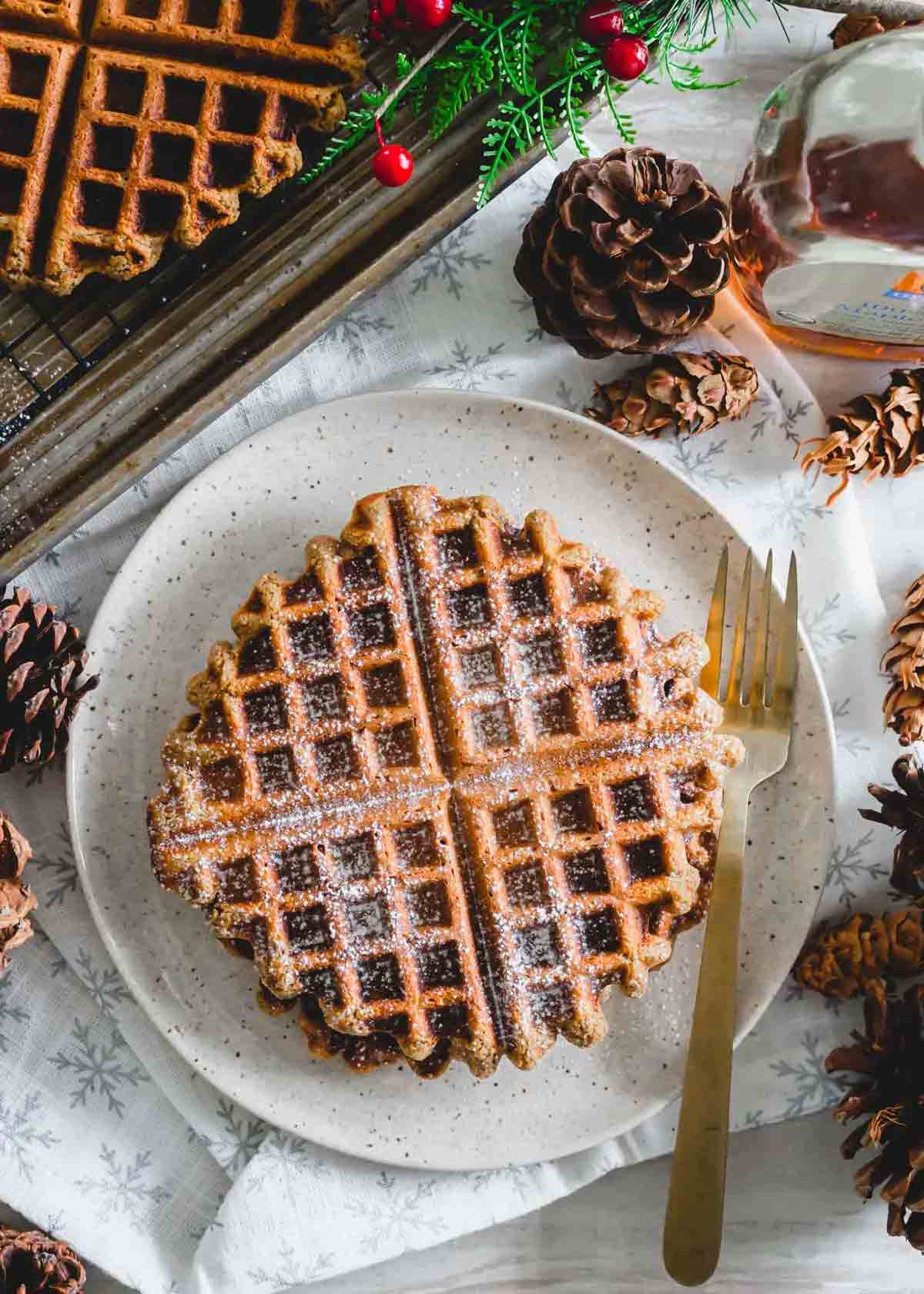 Turn your brunch into festive characters with these festive pancakes! They are gluten-free and refined sugar-free, meaning anyone can enjoy them regardless of dietary requirements.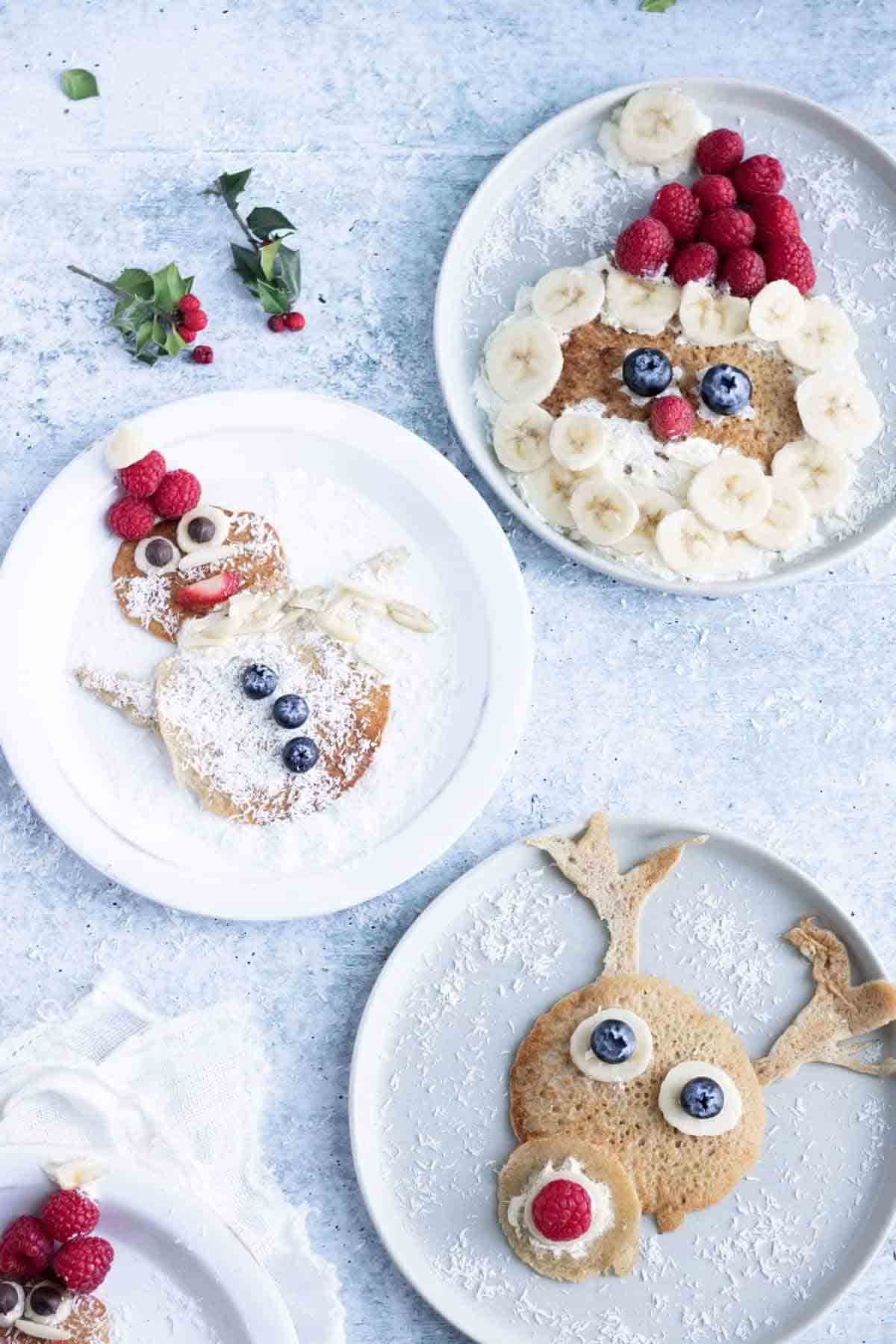 Sweet gingerbread pancakes drizzled with sticky date syrup. You'll only need 9 ingredients and 30 minutes to make this tasty vegan Christmas brunch treat.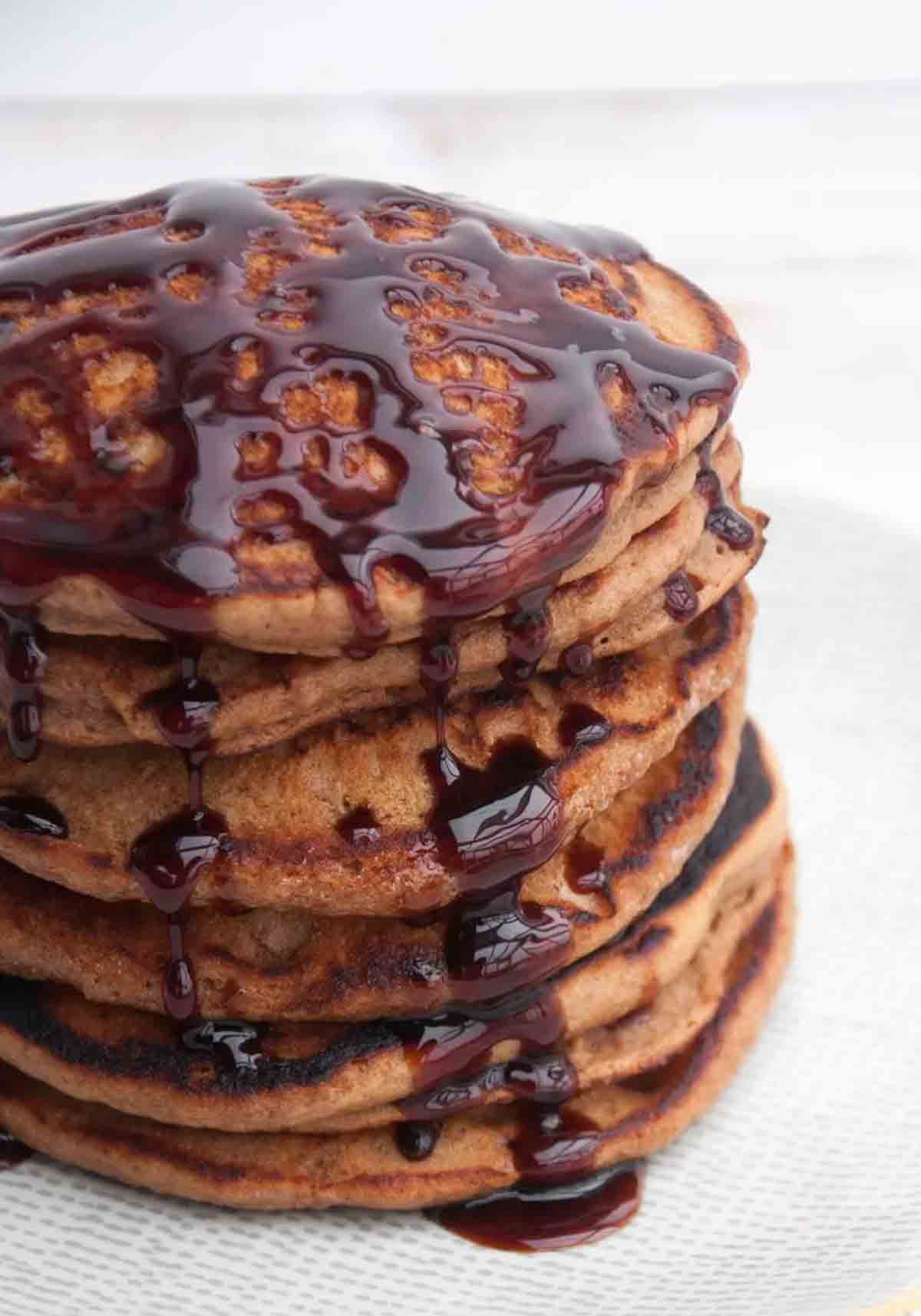 These funfetti pancakes serve 8-10 people so they're great if you're feeding a larger group. Soft, fluffy and fun!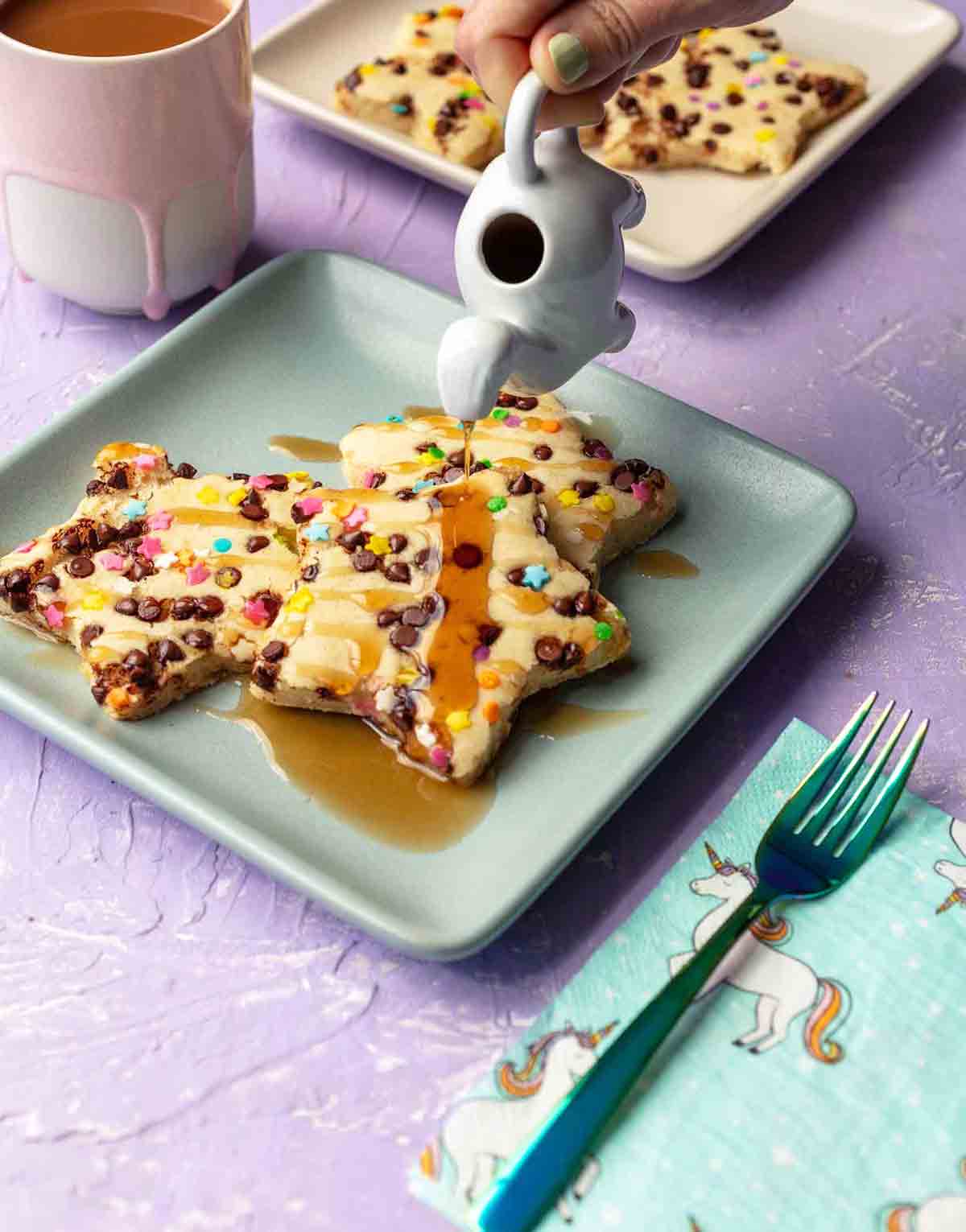 Bring your boring old overnight oats to life with the classic flavours of tiramisu. Serve with creamy vegan yoghurt and a dusting of cocoa powder.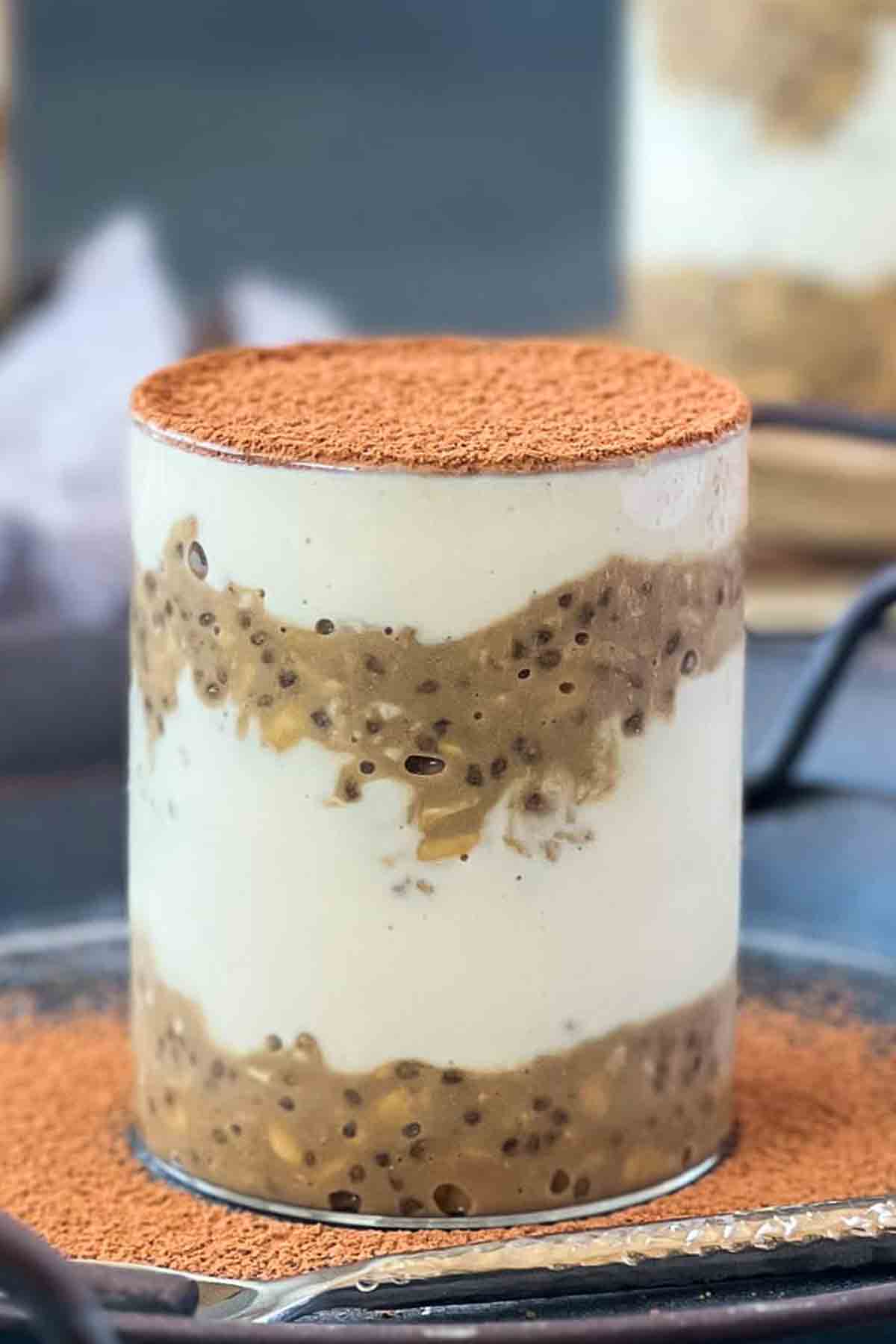 With a cinnamon sugar swirl in every serving, these cinnamon roll oats are basically a healthy dessert! They're made with wholesome ingredients and are great for preparing in advance.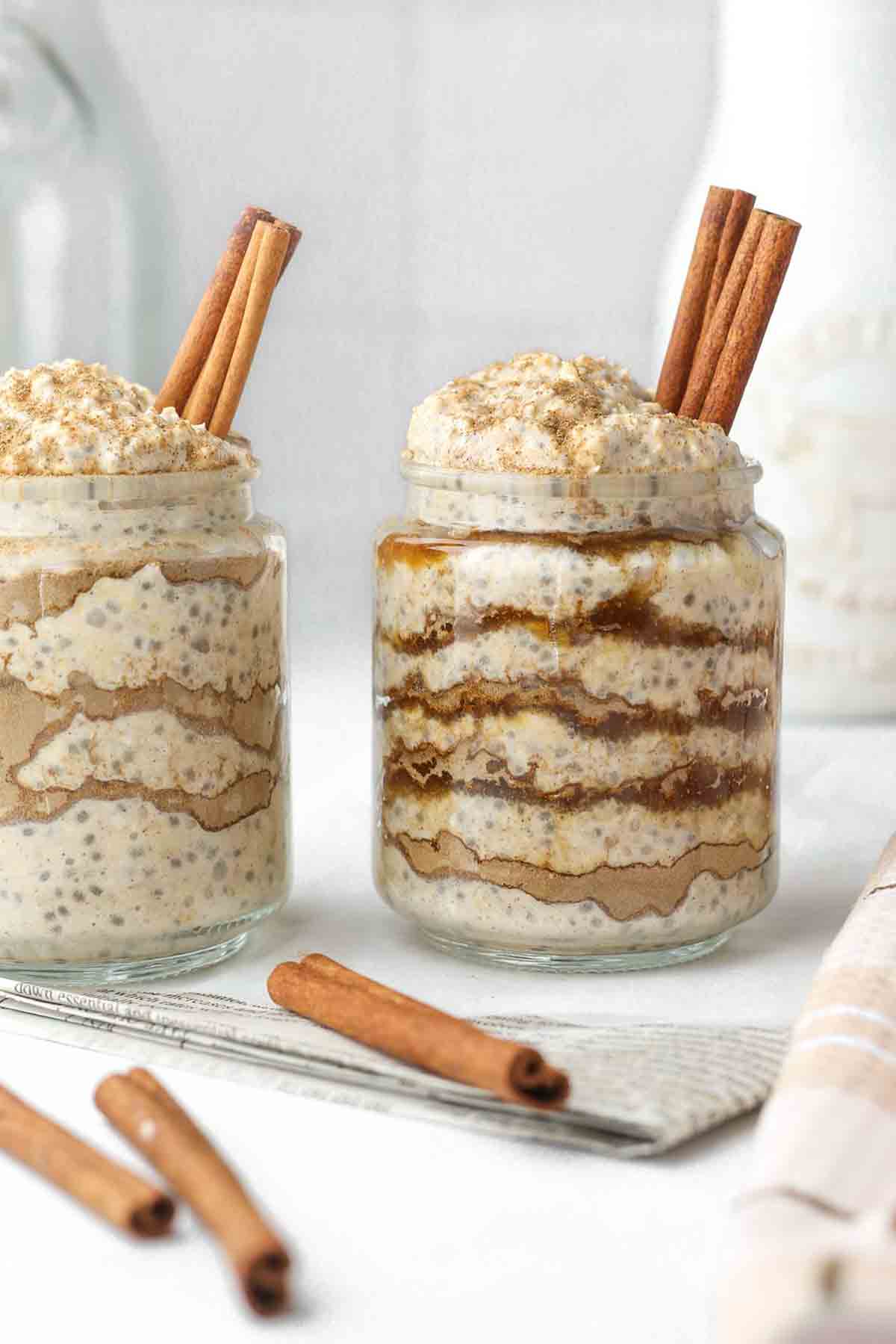 Flaky, crispy turnovers with a gooey apple filling and a sweet vanilla glaze topping. These are great served warm.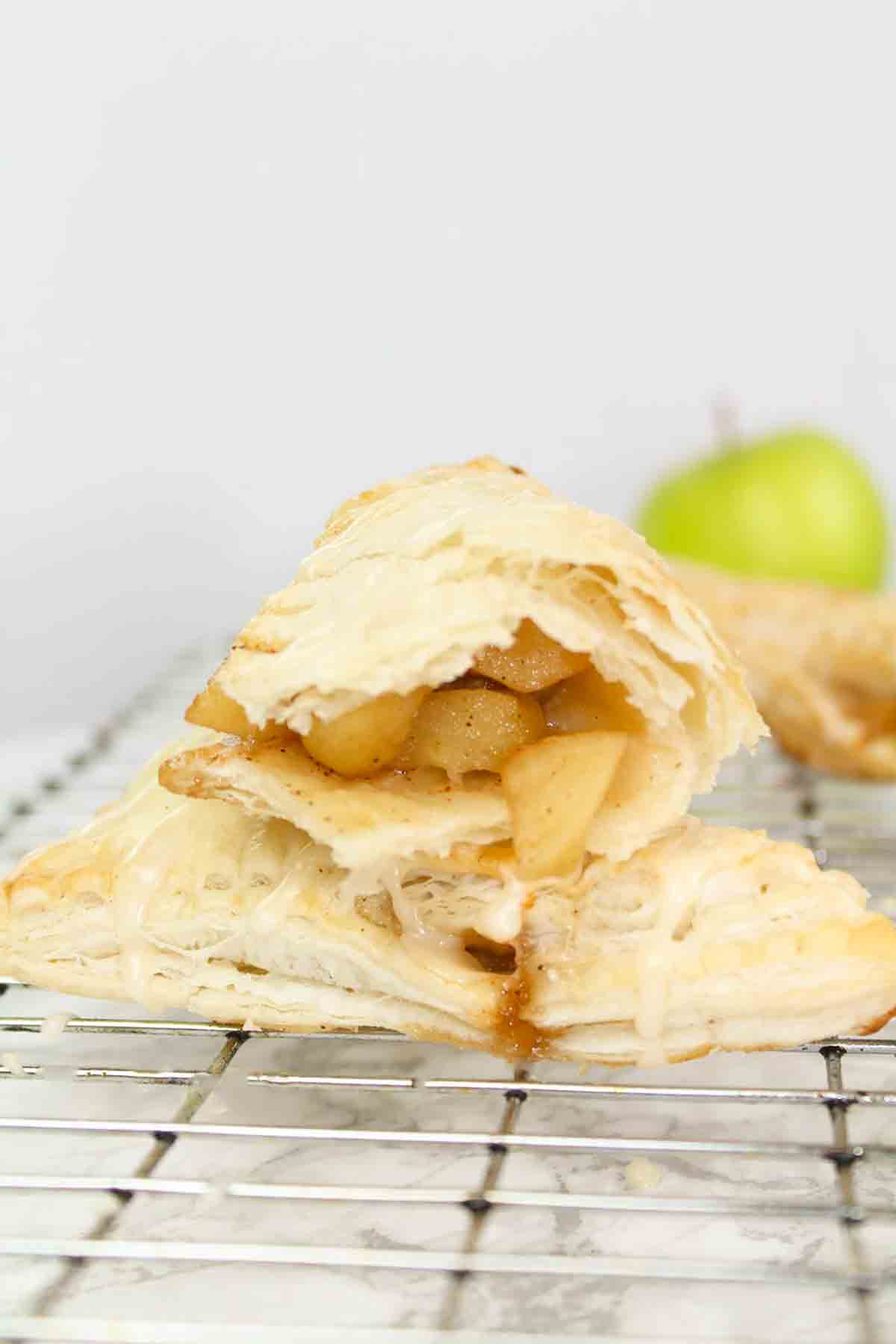 Soft, fluffy muffins bursting with cinnamon flavour. These are super easy to make and great served with some vegan butter or nut butter.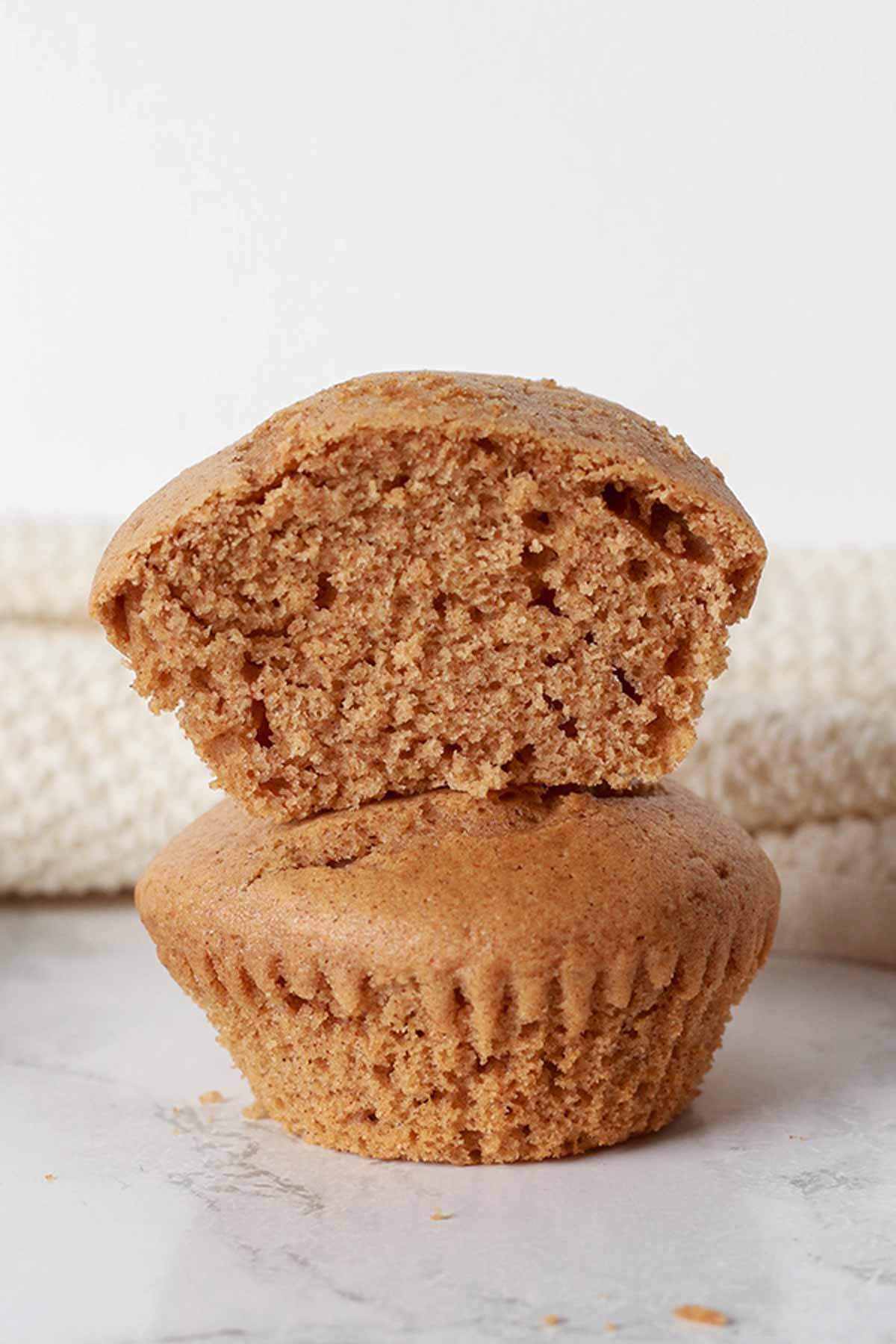 This rich fruitcake is perfect for the festive season. Serve with a warm drink and enjoy!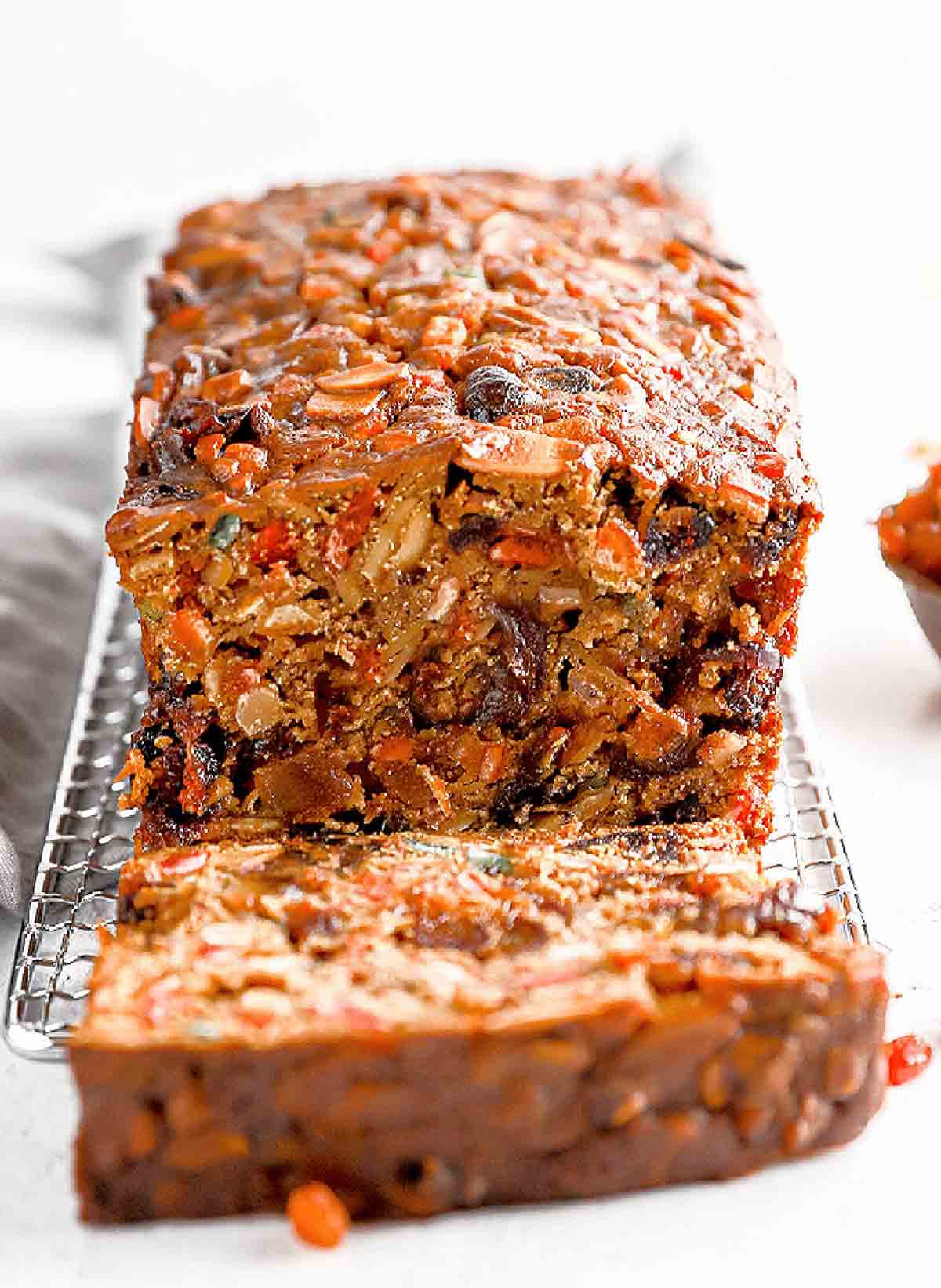 This festive fruit salad combines colourful fruits to make a vibrant, eye-catching vegan Christmas brunch recipe. A great healthy option that'll keep you full.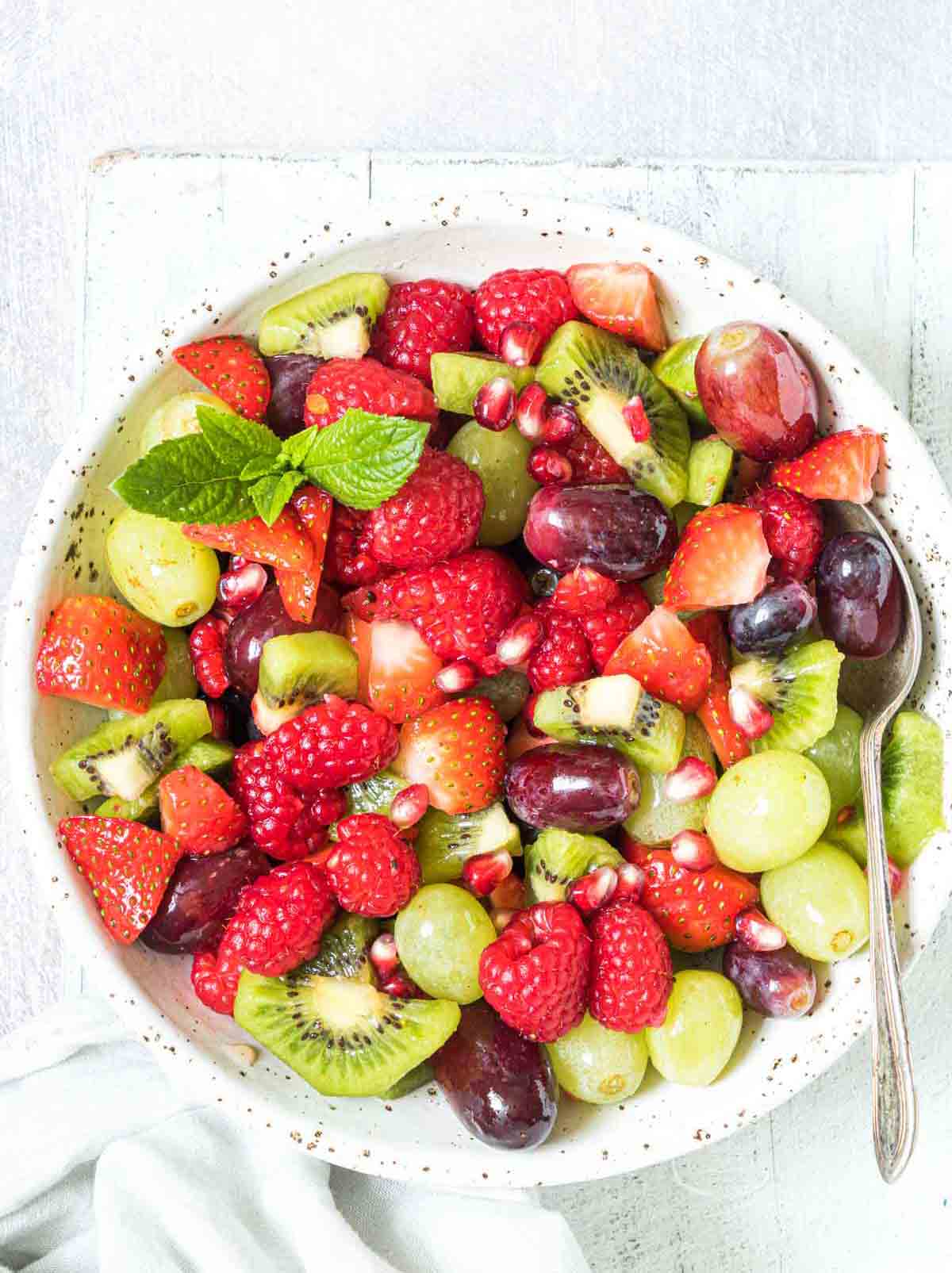 You don't have to miss out anymore with this vegan florentine! It's made with fried avocado, smoked paprika hollandaise sauce and homemade vegan parmesan. Yum!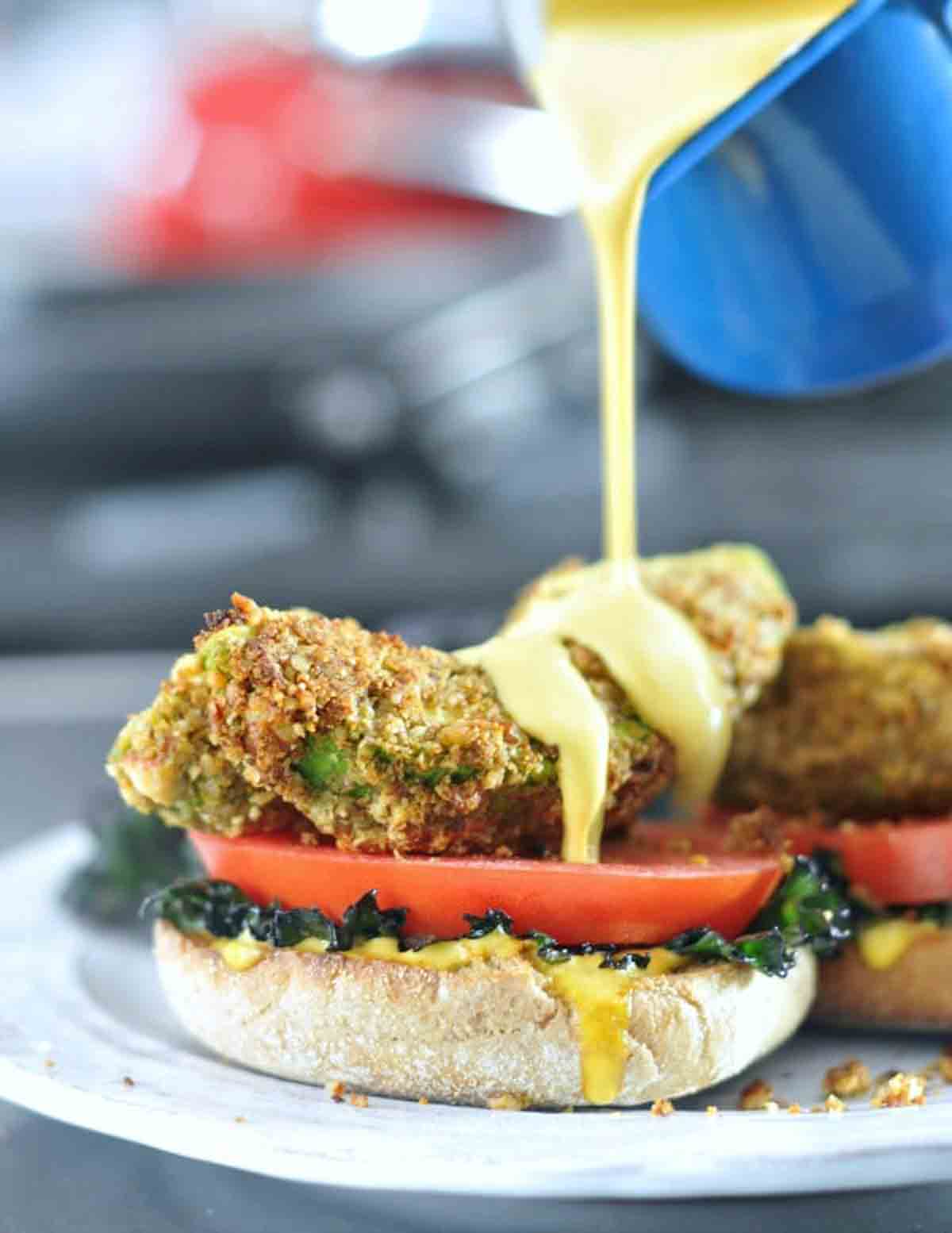 These tacos are made with roasted potatoes and tofu scramble, making them perfect for brunch. You can add any other toppings to customise the tacos to your liking.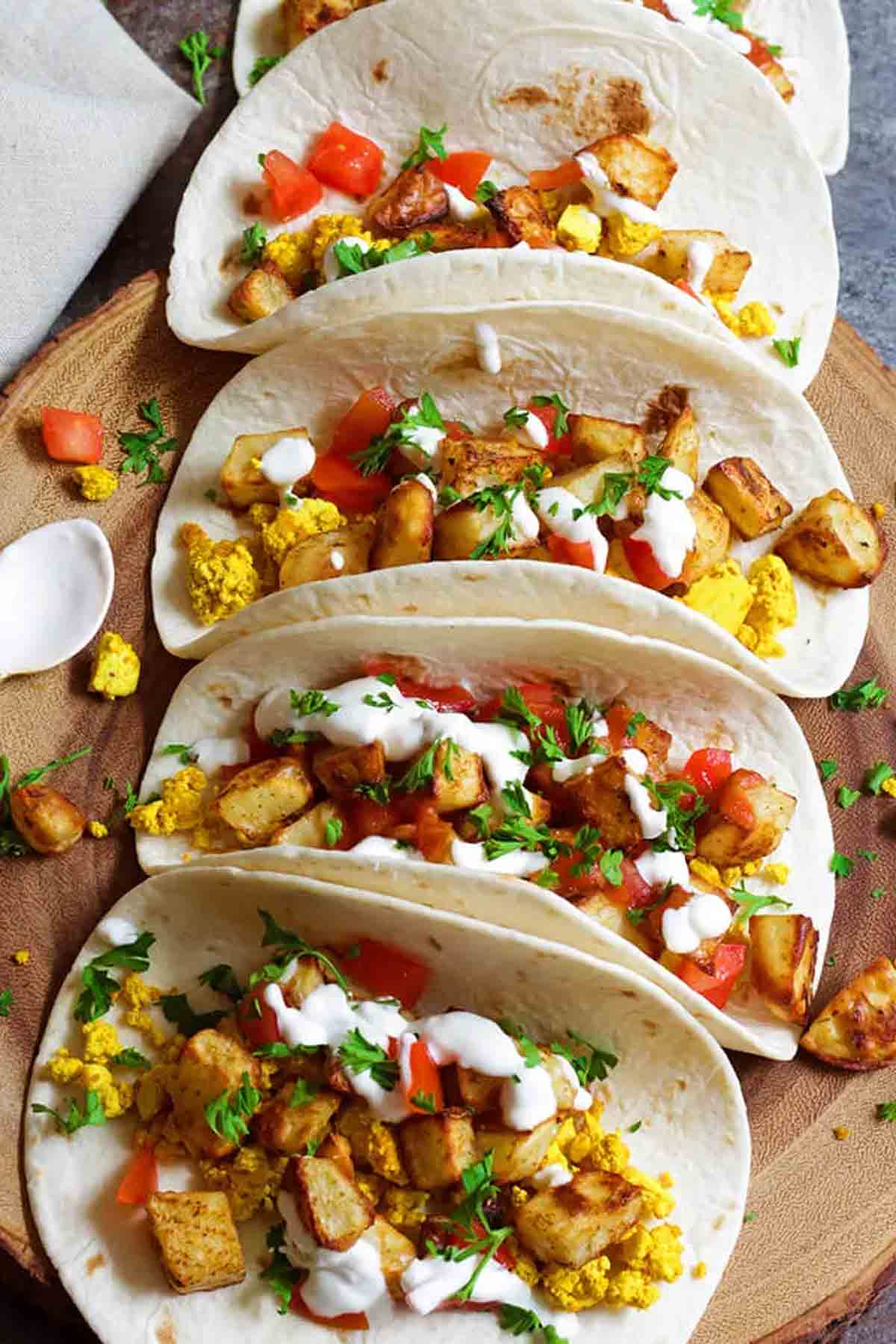 Vegan egg muffins but without actually using any eggs! This recipe uses tofu and chickpea flour to replicate the taste and texture of a traditional egg muffin.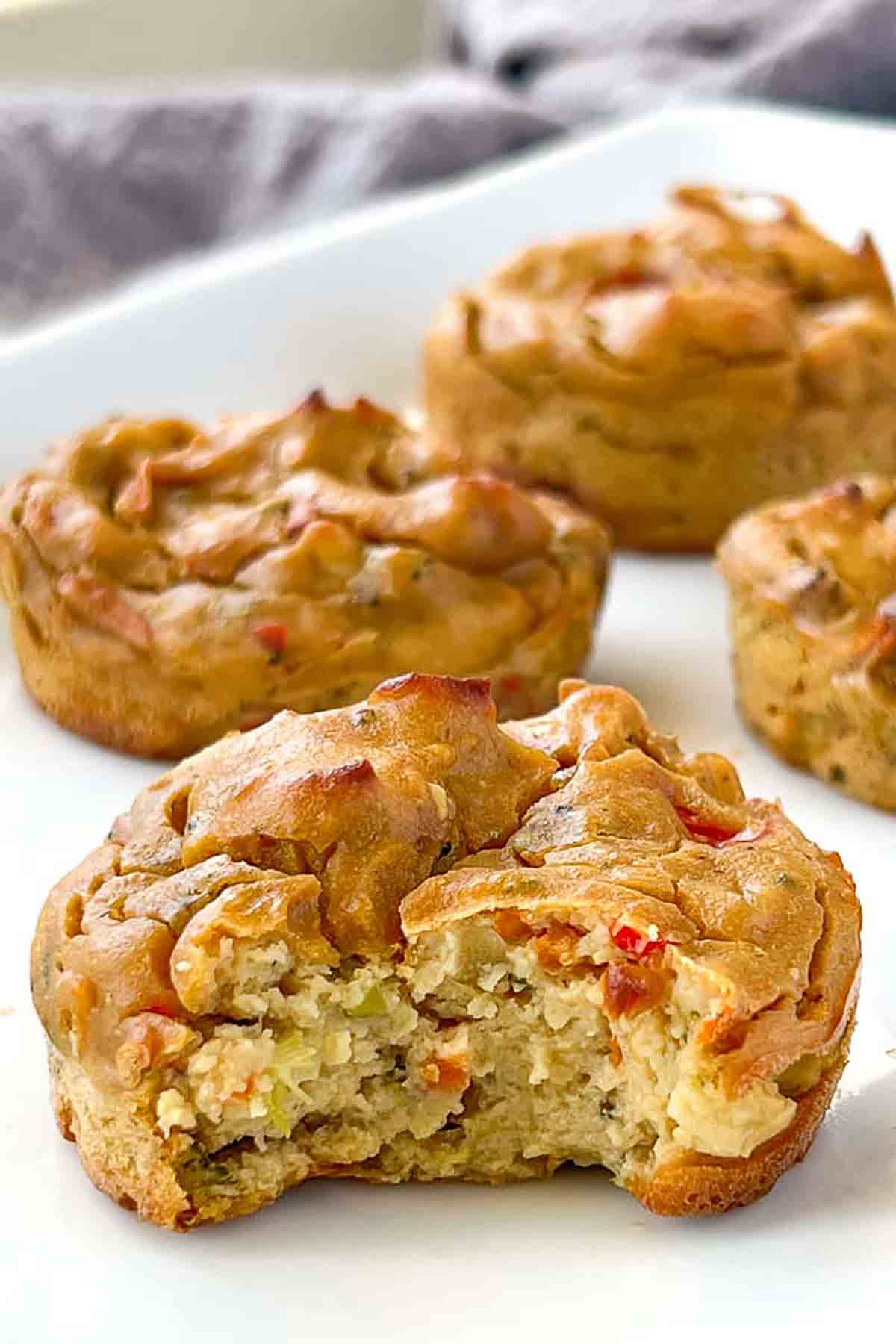 Vegan eggs, bacon and veggies are all rolled together to make these cute burritos. These are great for sharing with the family.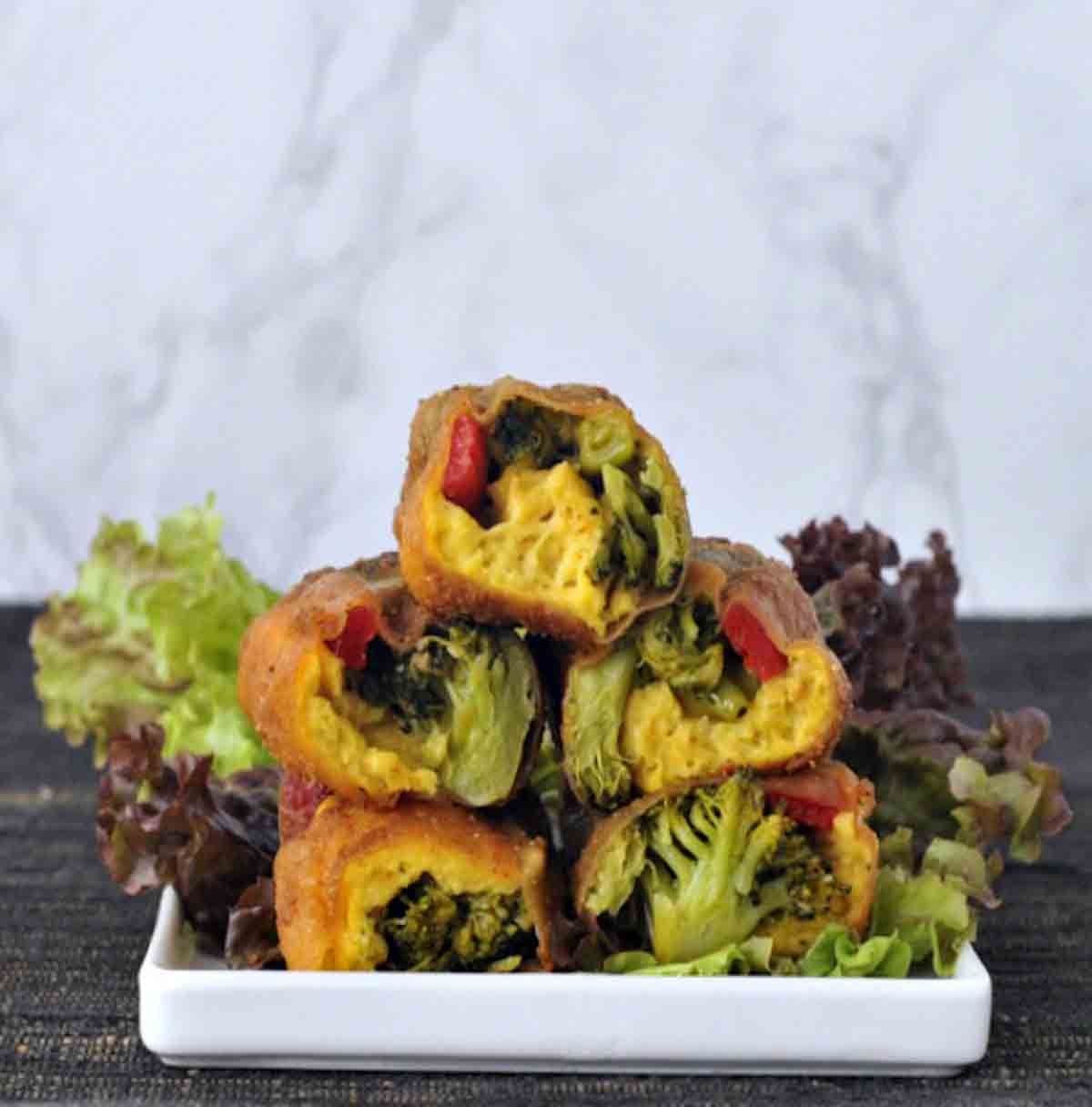 These German potato pancakes are crispy on the outside and tender on the inside. They can be made easily with just a handful of simple ingredients.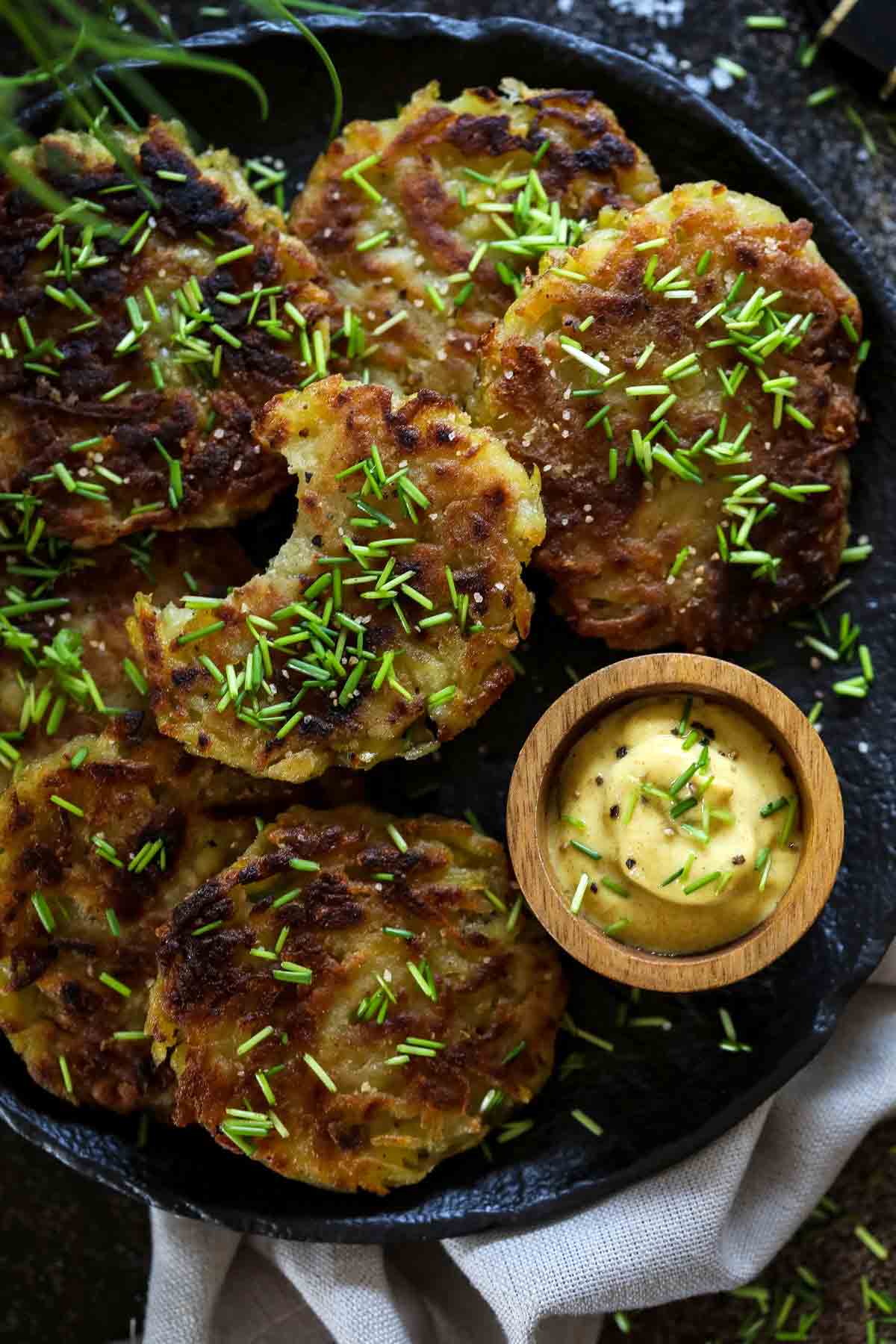 This tempeh 'bacon' can be enjoyed as-is or alongside some other tasty brunch treats. It's smoky and savoury with a hint of maple syrup.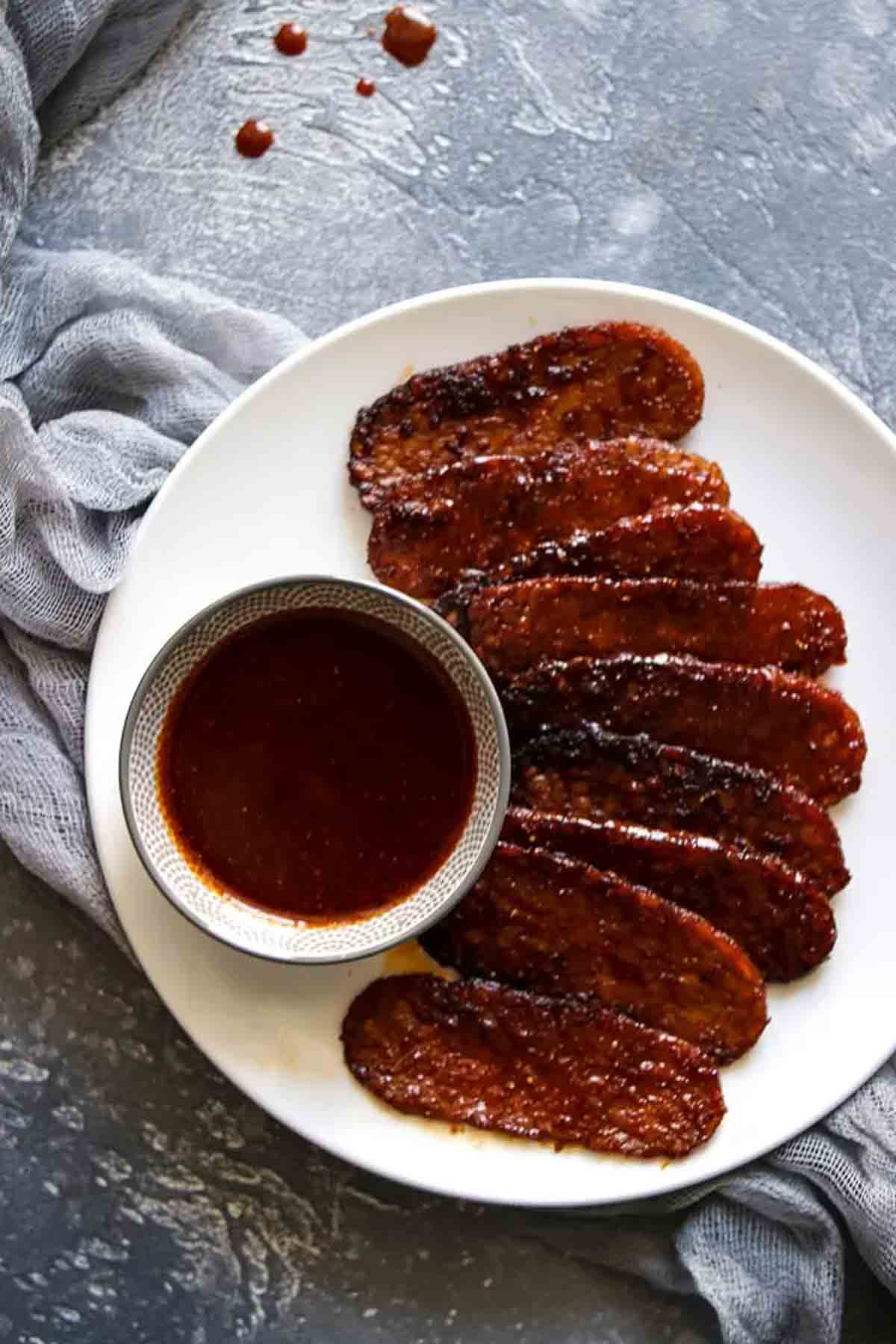 Who doesn't love a good old hash brown?! You can feed the family easily with this hash brown casserole, which serves up to 8 people.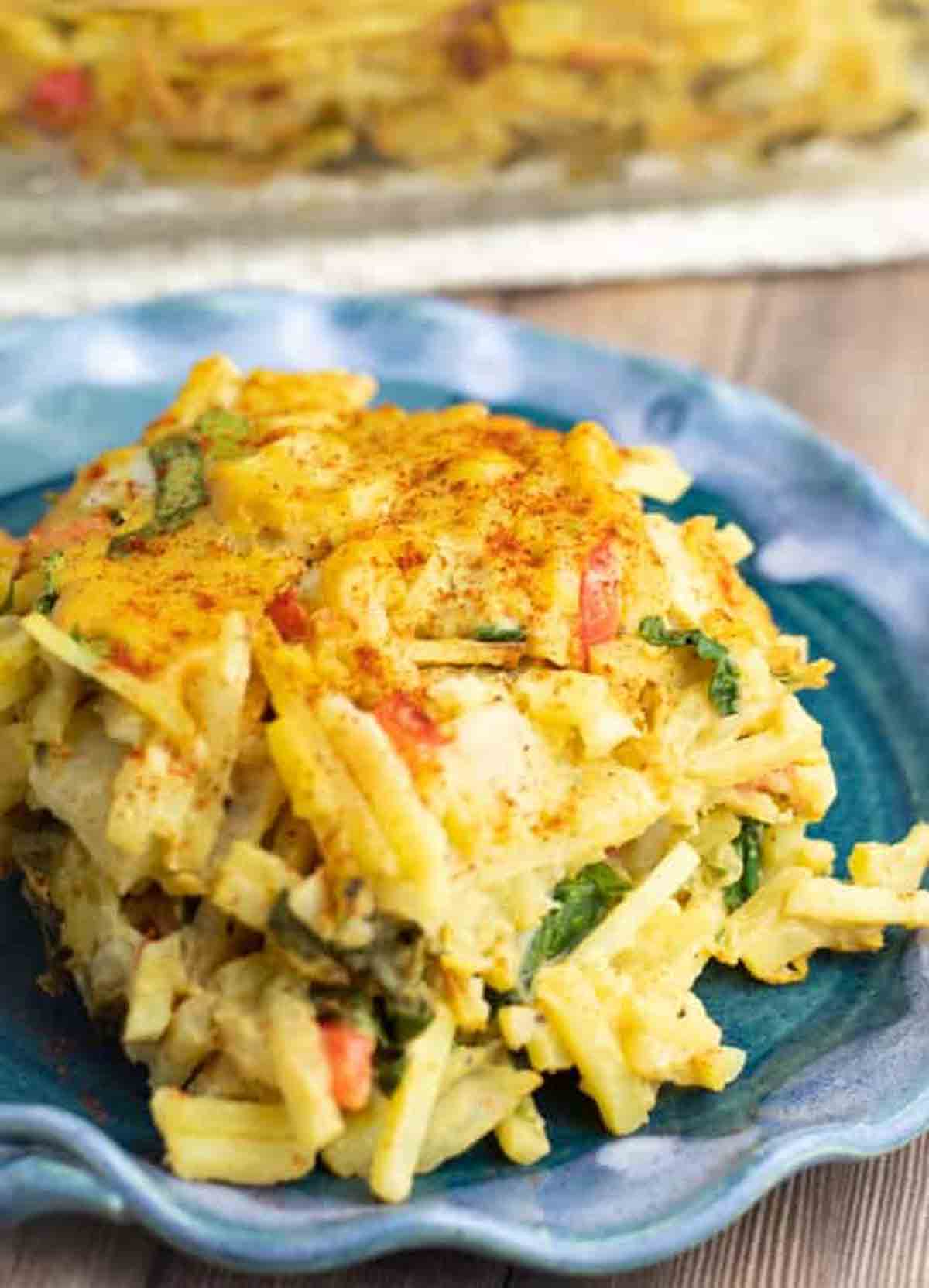 Puff pastry tartlets filled with vegan cream cheese, homemade cranberry orange sauce, orange zest and fresh herbs. A fun, colourful treat to add to your vegan Christmas brunch menu.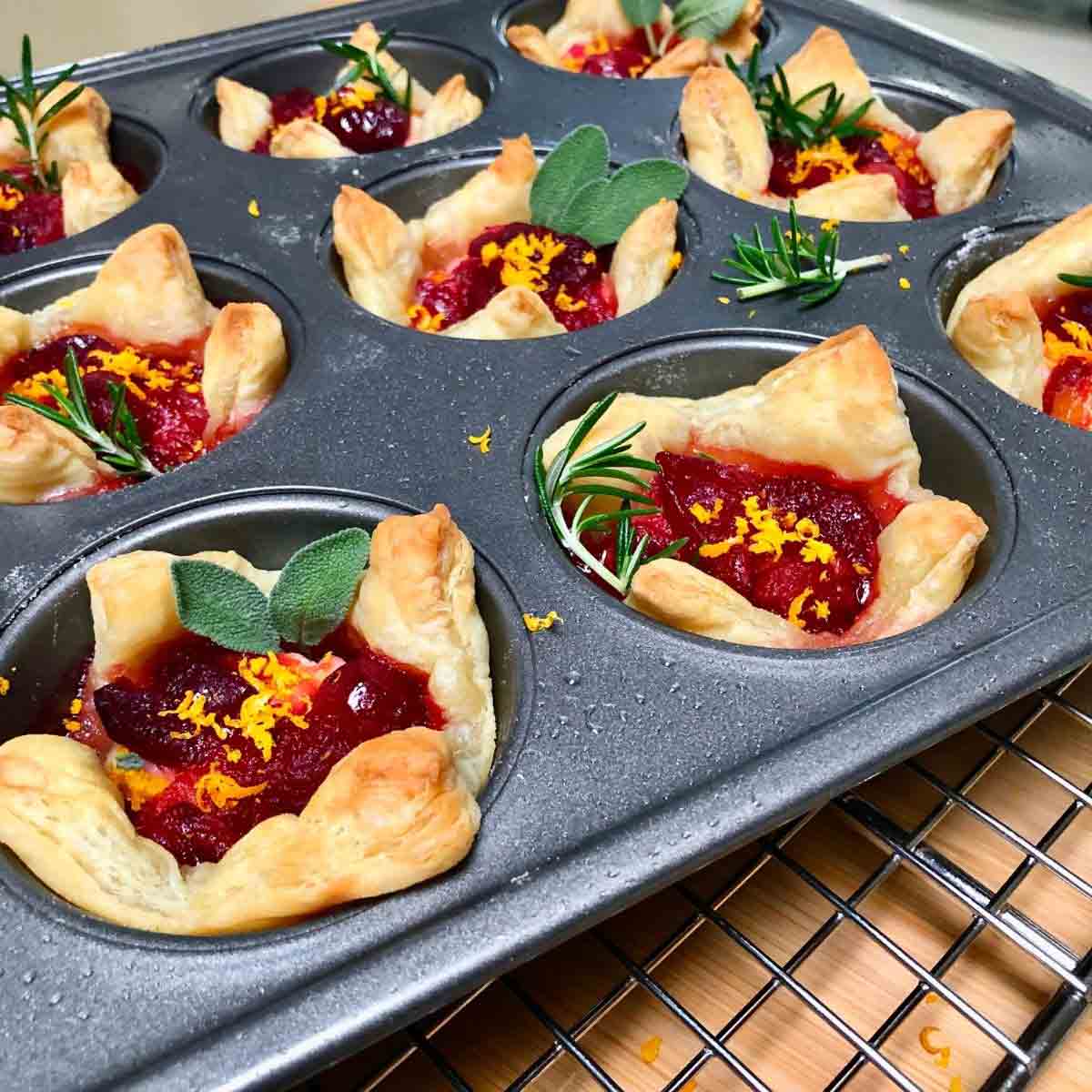 Vegan egg, veggies, hashbrowns and dairy-free cheese come together to make this easy breakfast casserole. It's freezer-friendly which means you can prepare it in advance to save time on Christmas day.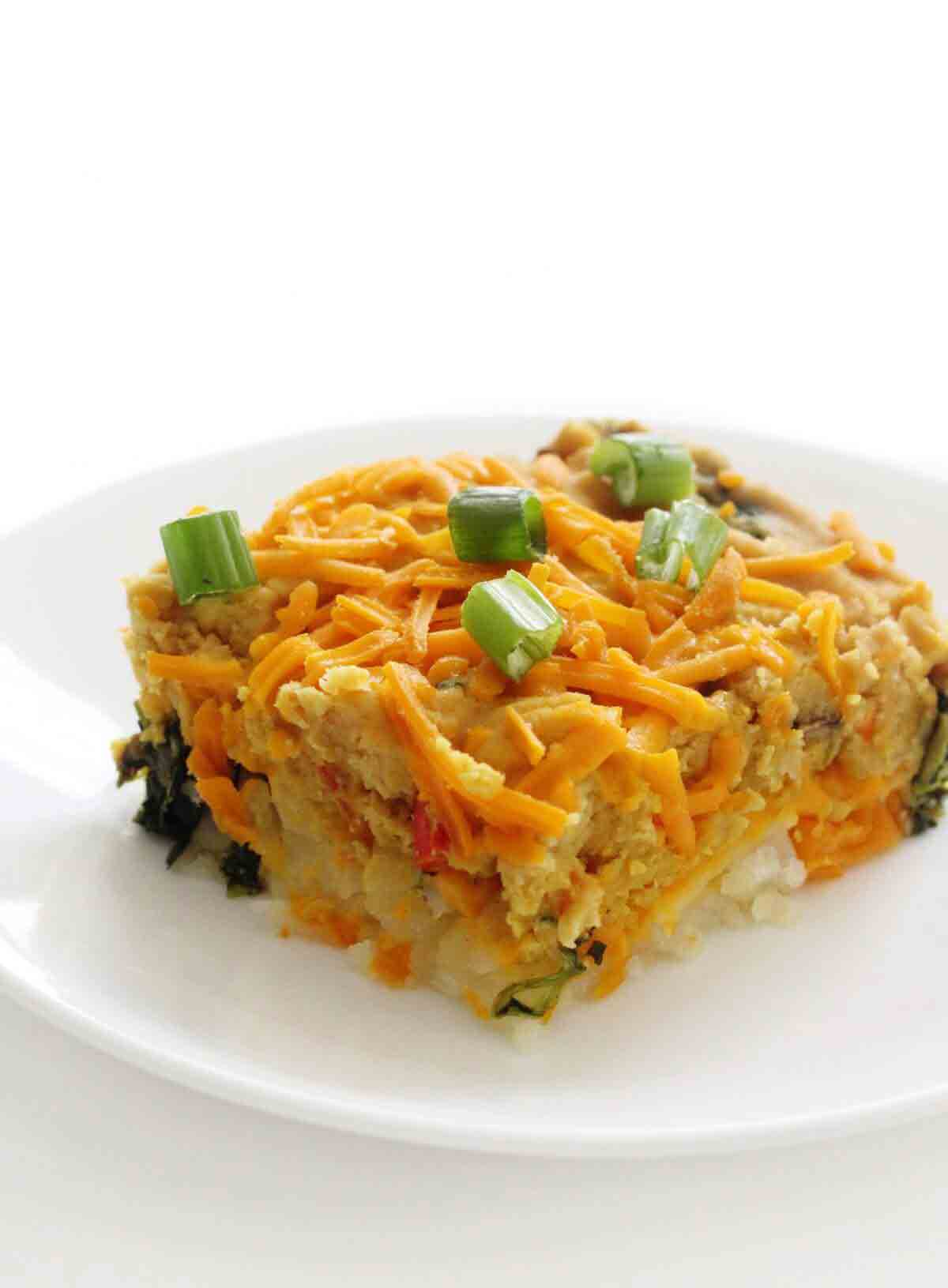 These courgette and sweetcorn fritters are lightly spiced and free from eggs. Serve them with a dollop of vegan sour cream and some chives- yum!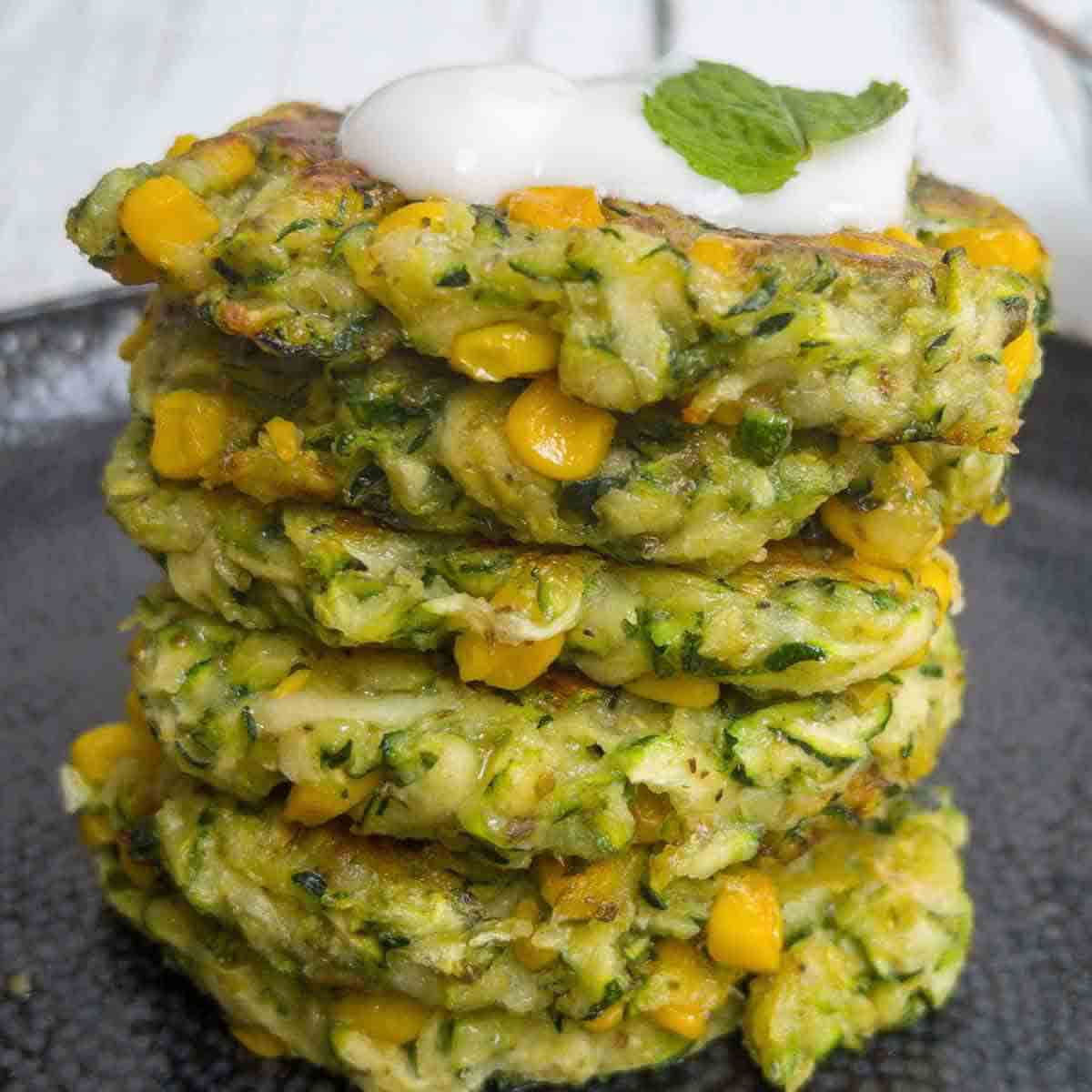 Serve your guacamole in a way that makes it look like a Christmas wreath! Enjoy it with your favourite veggies for a healthy brunch option.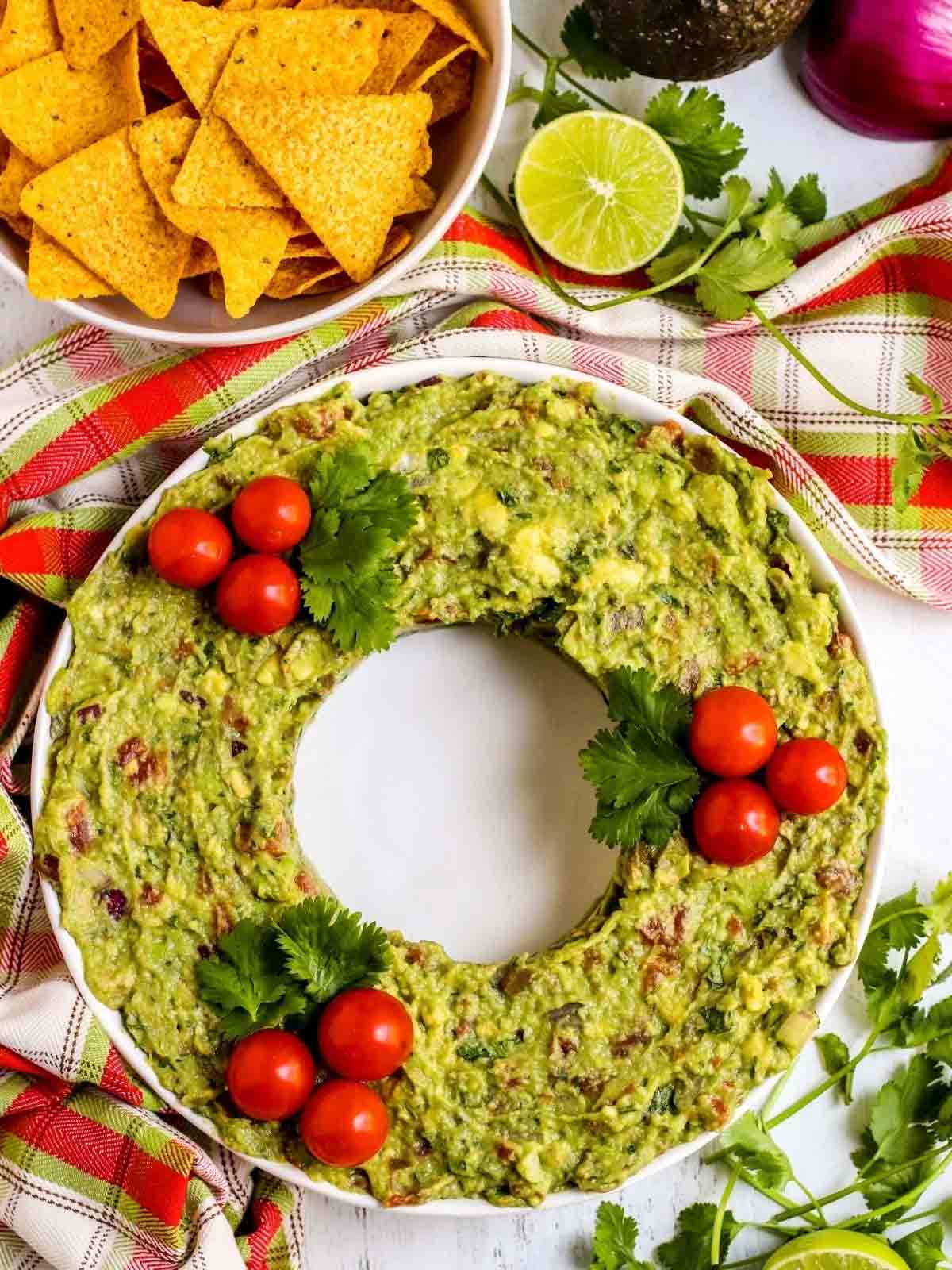 Related posts:

25 Vegan Christmas Brunch Recipe Ideas
Sweet and savoury festive brunch ideas for vegans.
BakedByClo is a participant in the Amazon Services LLC Associates Program, an affiliate advertising program designed to provide a means for sites to earn advertising fees by advertising and linking to Amazon.com. This site may contain some of these links to Amazon.com & other affiliate programs. If you make a purchase through one of those links, BakedByClo will receive a small commission from the purchase at no additional cost to you.