25 Vegan Christmas Cookies & Biscuits
You can't get much more festive than vegan Christmas cookies, can you? That's why I created this post full of my favourite vegan Christmas biscuit and cookie recipes. Whether you want a quick, easy bake, something gluten-free or something that's more of a challenge, you'll find the perfect recipe here!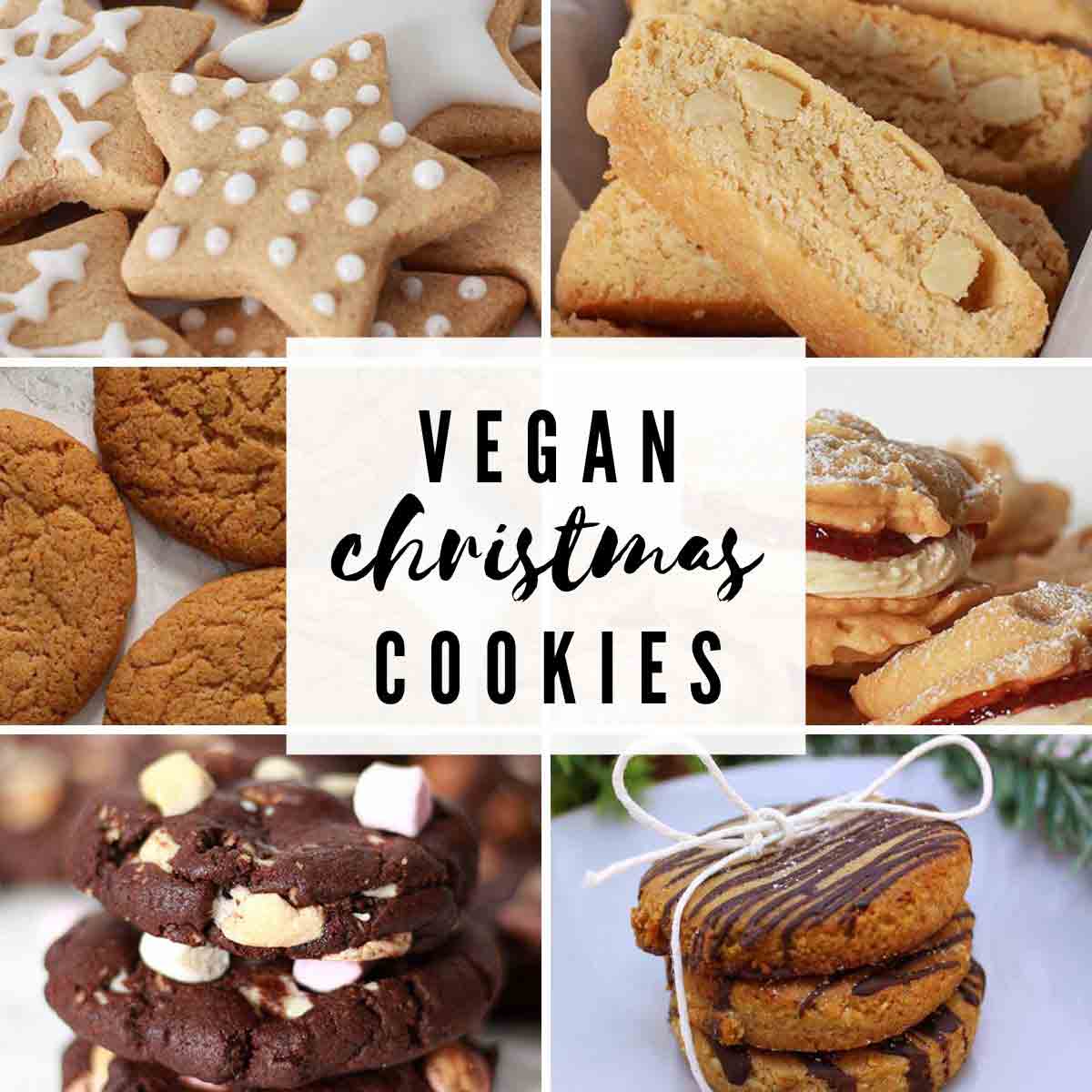 I've been busy creating round-up posts for my favourite festive treats and next on the list is vegan Christmas cookies. If you're interested, I've also recently published posts for vegan Christmas cupcakes, Christmas baking recipes, peppermint desserts and fudge recipes.
The best vegan Christmas cookies and biscuits
I've got quite the collection of festive cookies on my blog now so it made sense to put all of my favourites into one post so you can find what you need easily. To access your desired recipe, simply click on the highlighted titles above each photo.
If you make any of these vegan Christmas cookies, please do let me know how it goes. Enjoy!
Have you ever enjoyed German gingerbread cookies at a Christmas market? Now you can make them at home! These vegan Christmas cookies are more of a soft, cakey texture compared to the cut-out gingerbread cookies, and they can be topped with an icing sugar glaze or melted chocolate.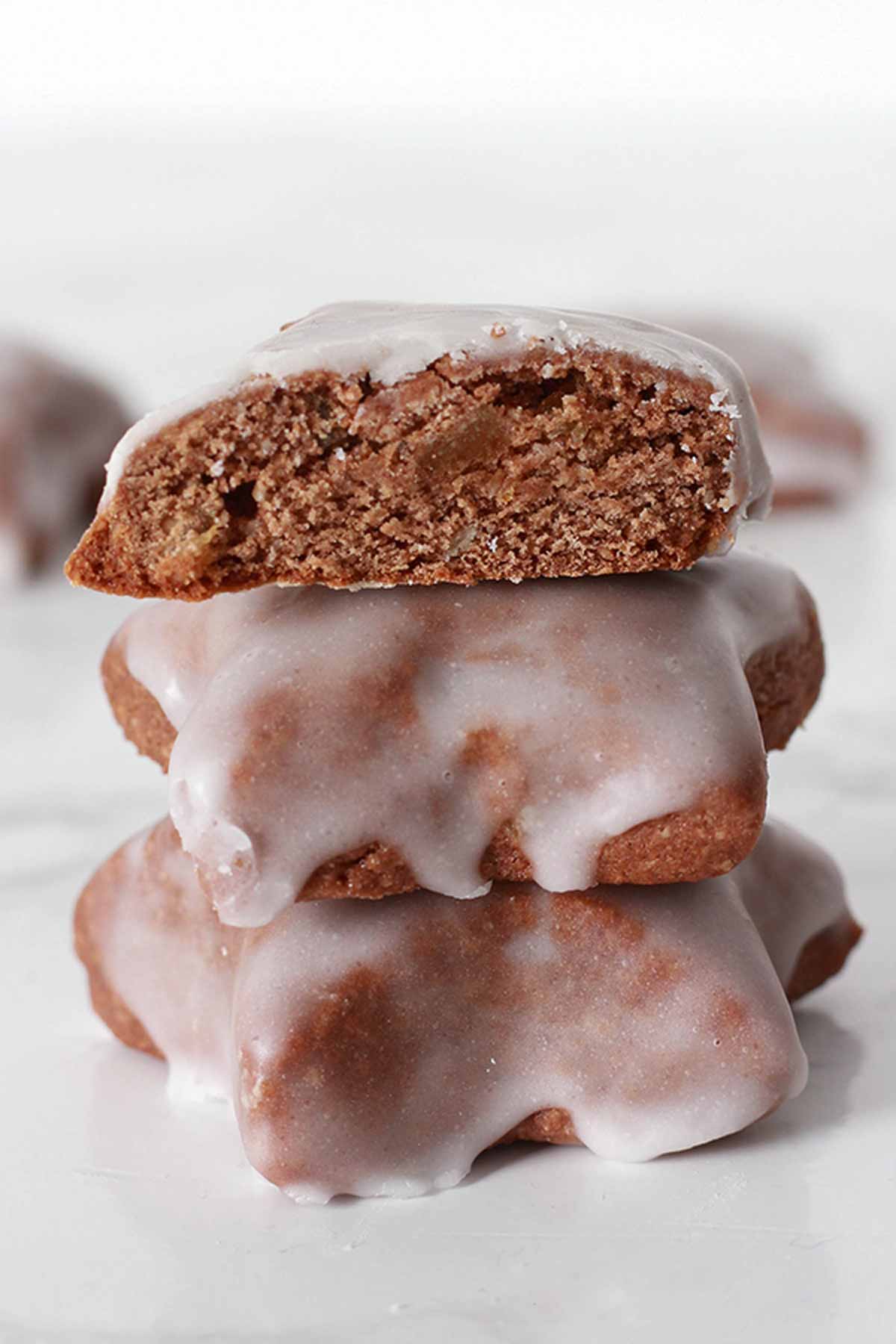 I don't know about you but I think these Gingy from Shrek-inspired gingerbread men are super cute! They are soft and slightly chewy but can be made into crunchy vegan Christmas biscuits if you prefer that texture.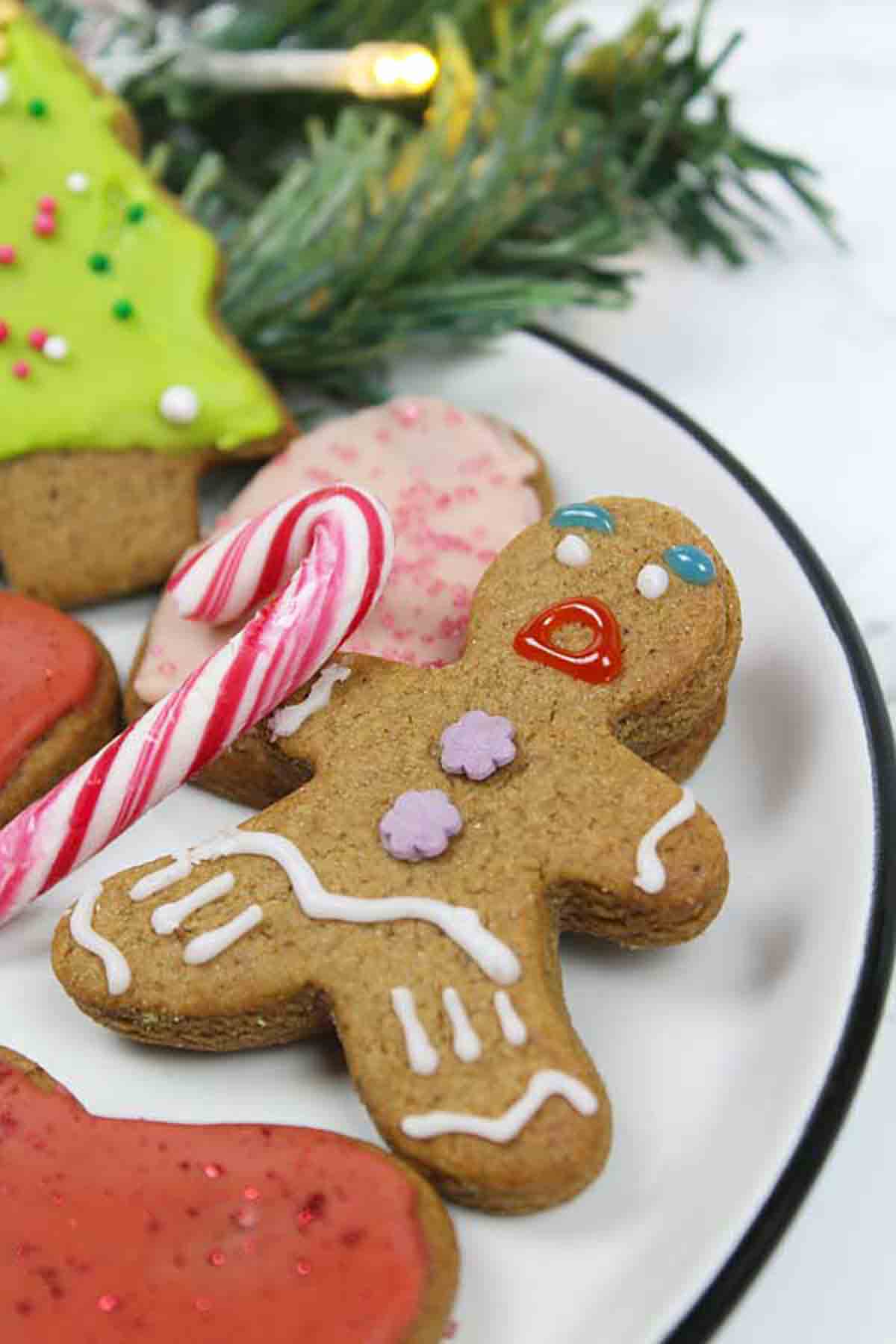 A different way to enjoy your Christmas cookies- in a chunky bar form! These are flavoured with chocolate and orange for the perfect festive twist.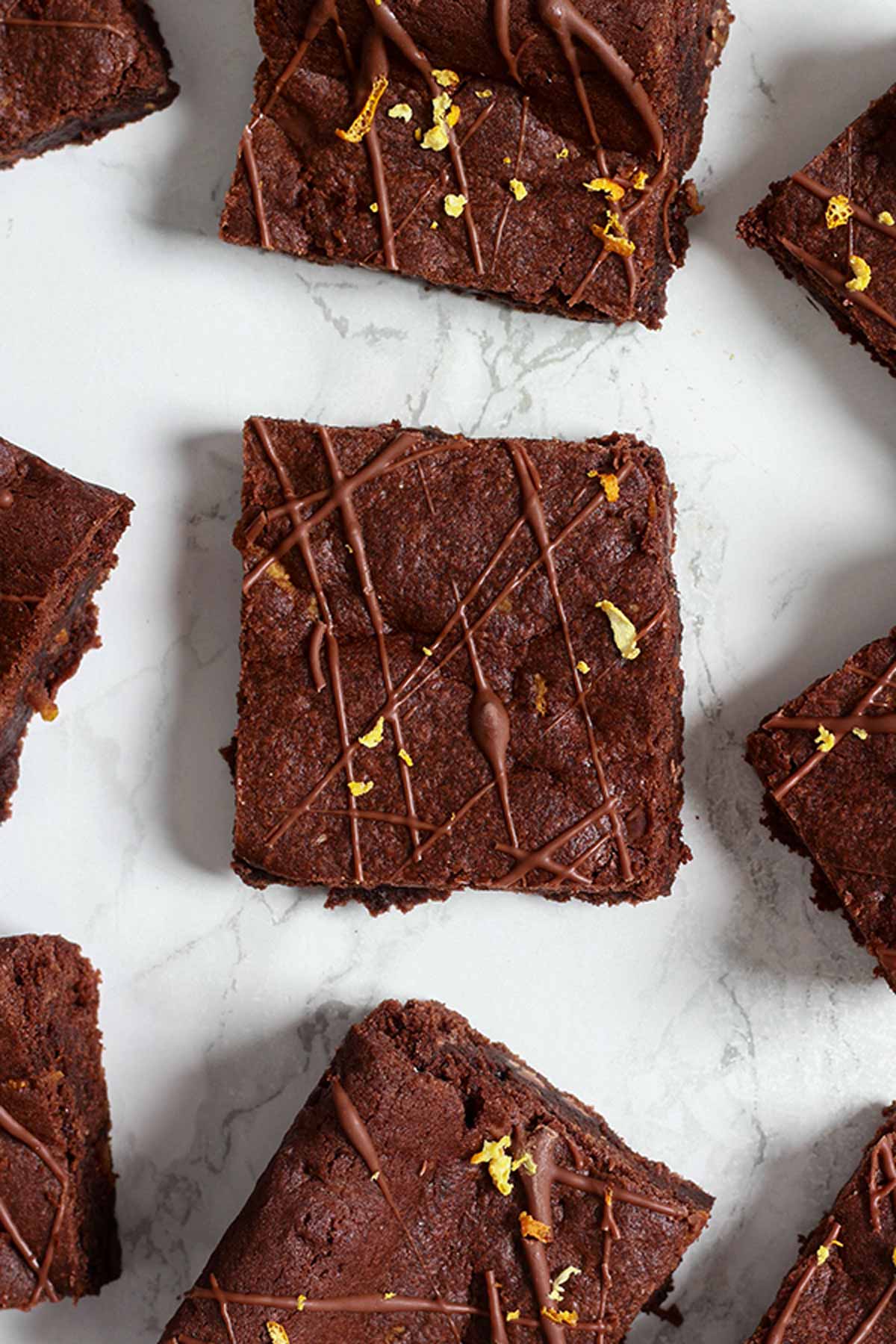 Love chai lattes? Then you will love these chai-spiced cookies! They are soft and chewy with a slight crunch on the outside and filled with warming spices such as cinnamon, cardamom and ginger.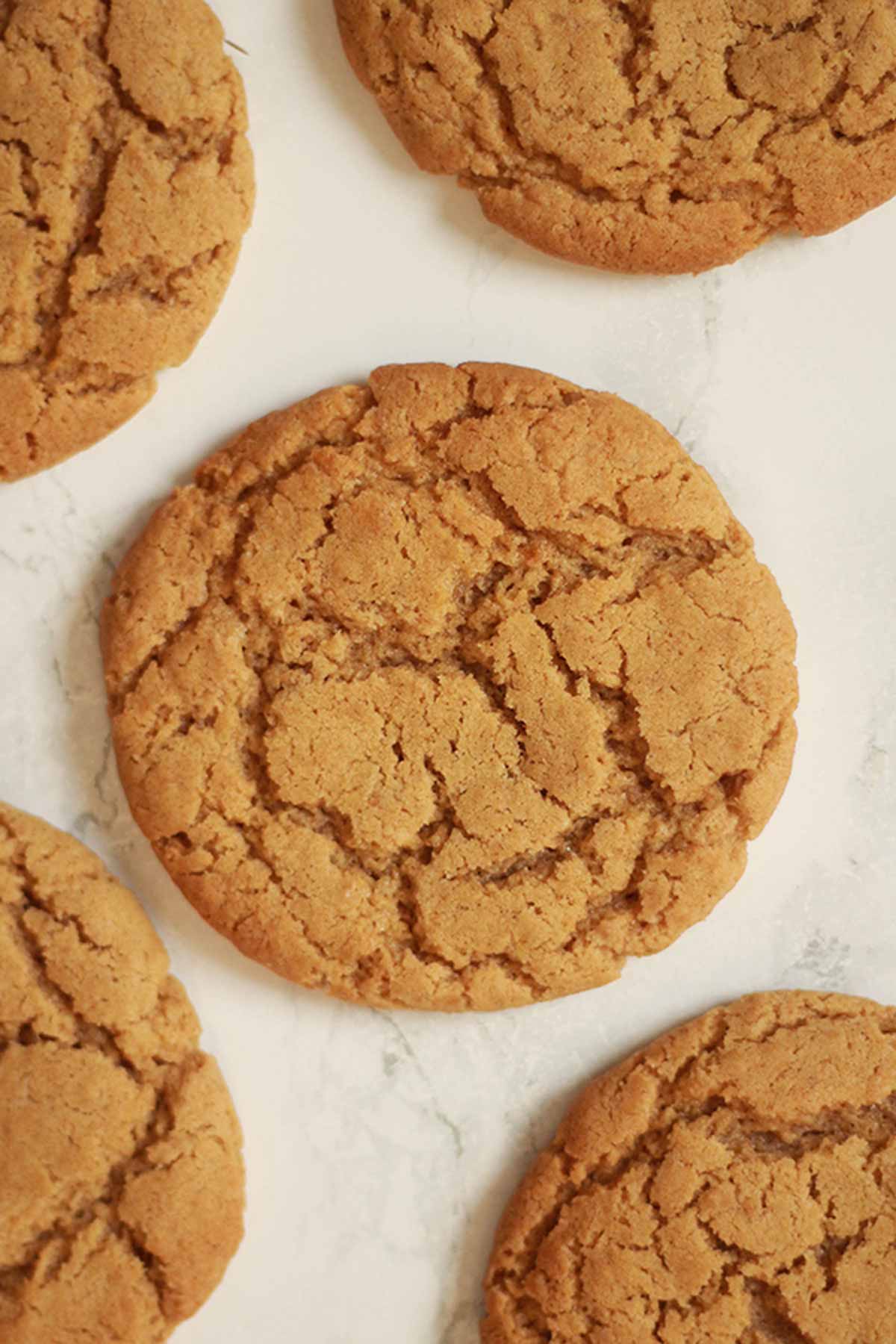 If you're looking for something a bit healthier to enjoy this Christmas, these dark chocolate ginger cookies are just the thing. They are sweetened with agave nectar and ground almonds, meaning they won't spike your blood sugar as much as regular cookies will.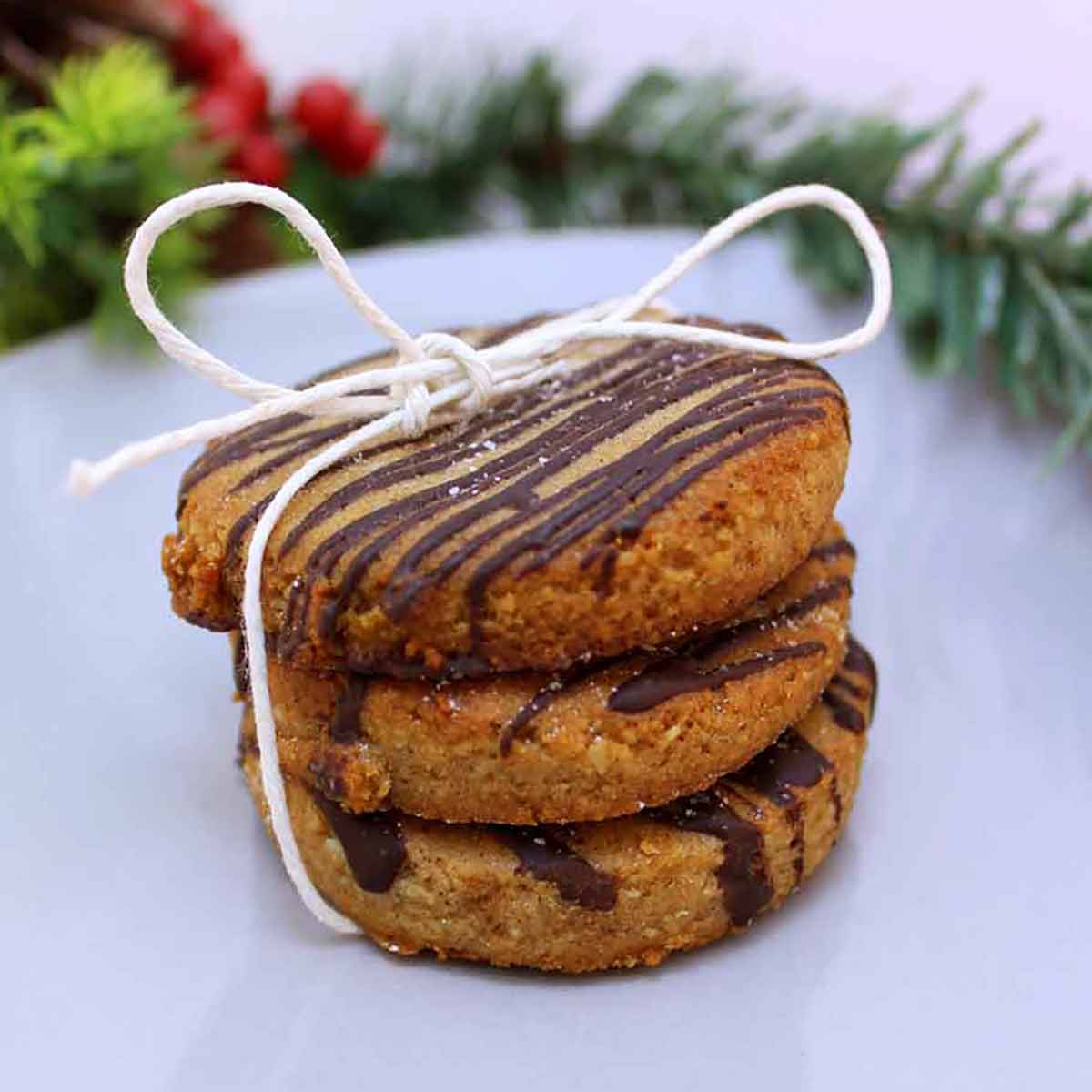 These cookies look super festive with white chocolate and red raspberry pieces throughout! They'll last for a good few days so you can make them at the start of the week and enjoy them throughout.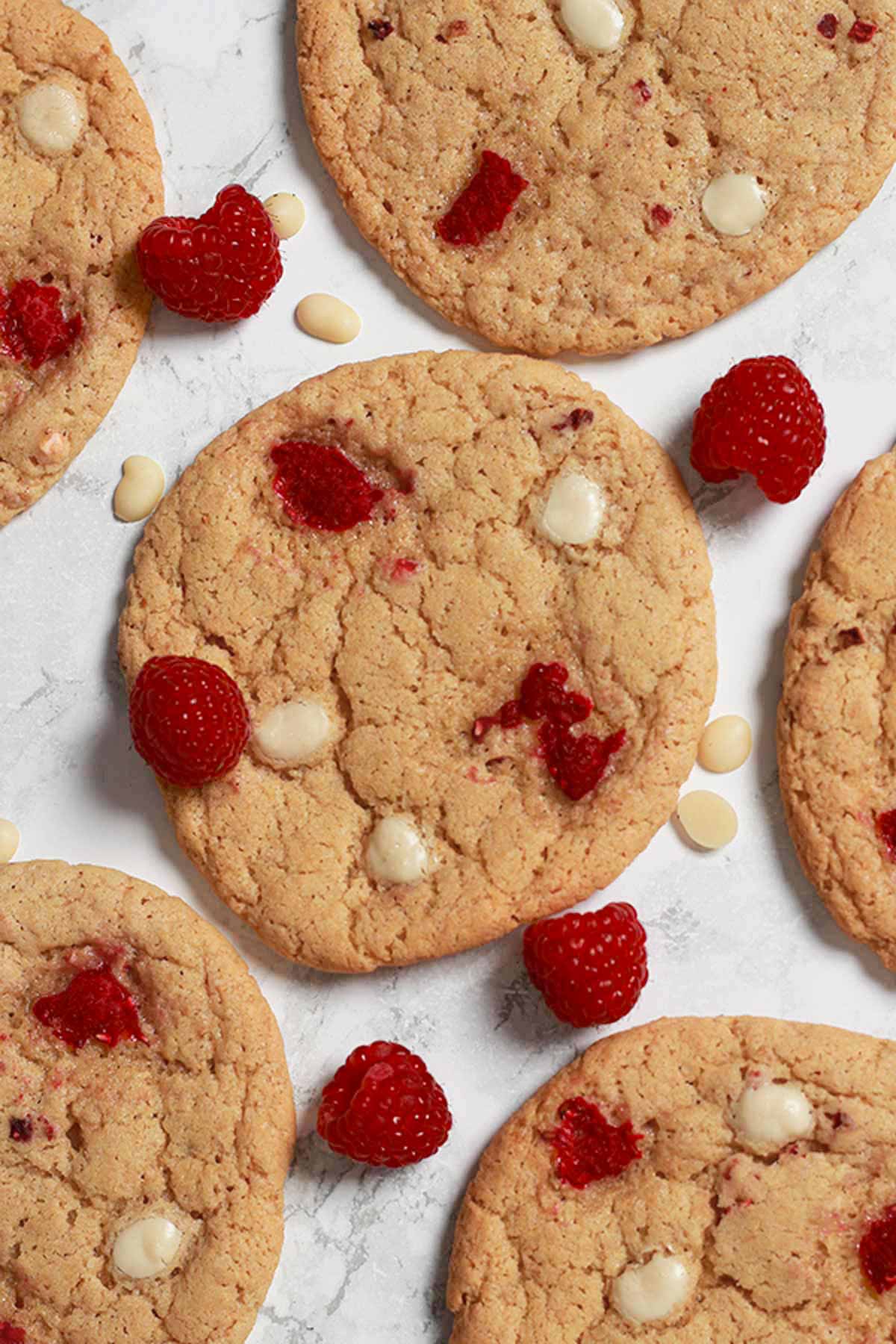 A soft, chewy cookie filled with dairy-free white chocolate chips and creamy Biscoff spread. This vegan Christmas cookie recipe is always a crowd-pleaser and they're super easy to make.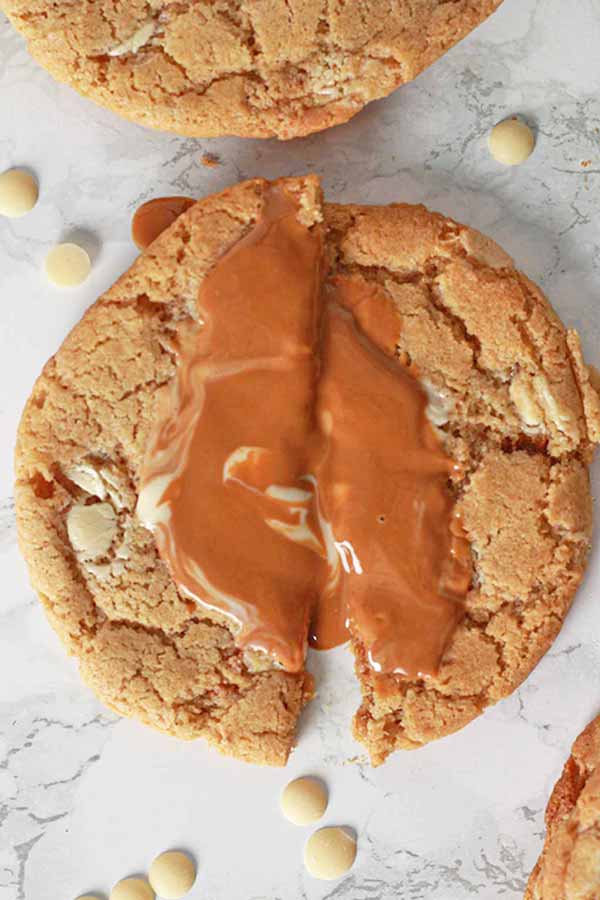 A British classic but without the dairy. Two swirled shortbread rounds filled with dairy-free buttercream and strawberry jam. The pop of red and white in the middle makes them great for Christmas time.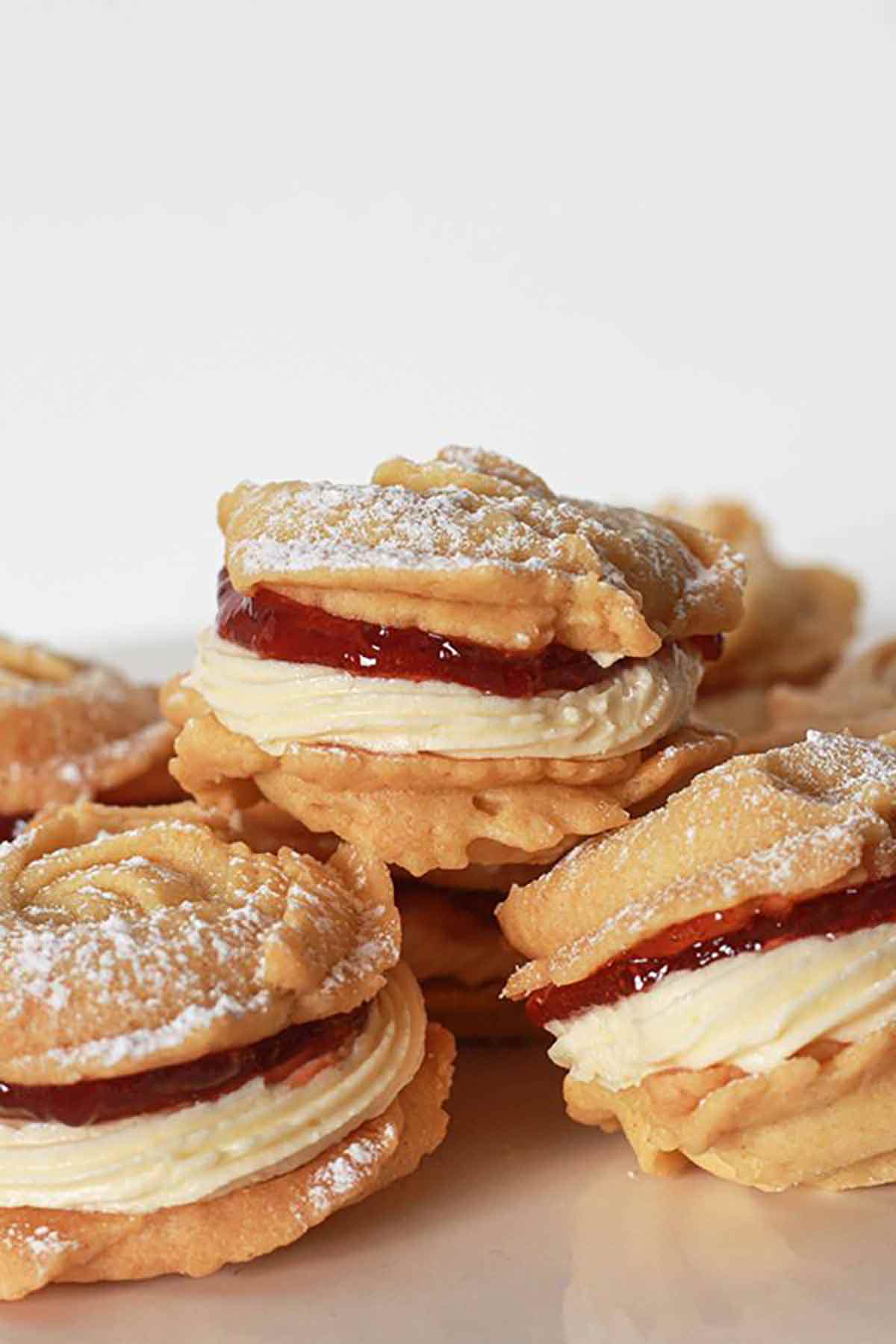 These chewy ginger vegan Christmas cookies are made with dark brown sugar so you won't need any molasses for this recipe. They're perfect for dunking into a hot cup of tea or coffee.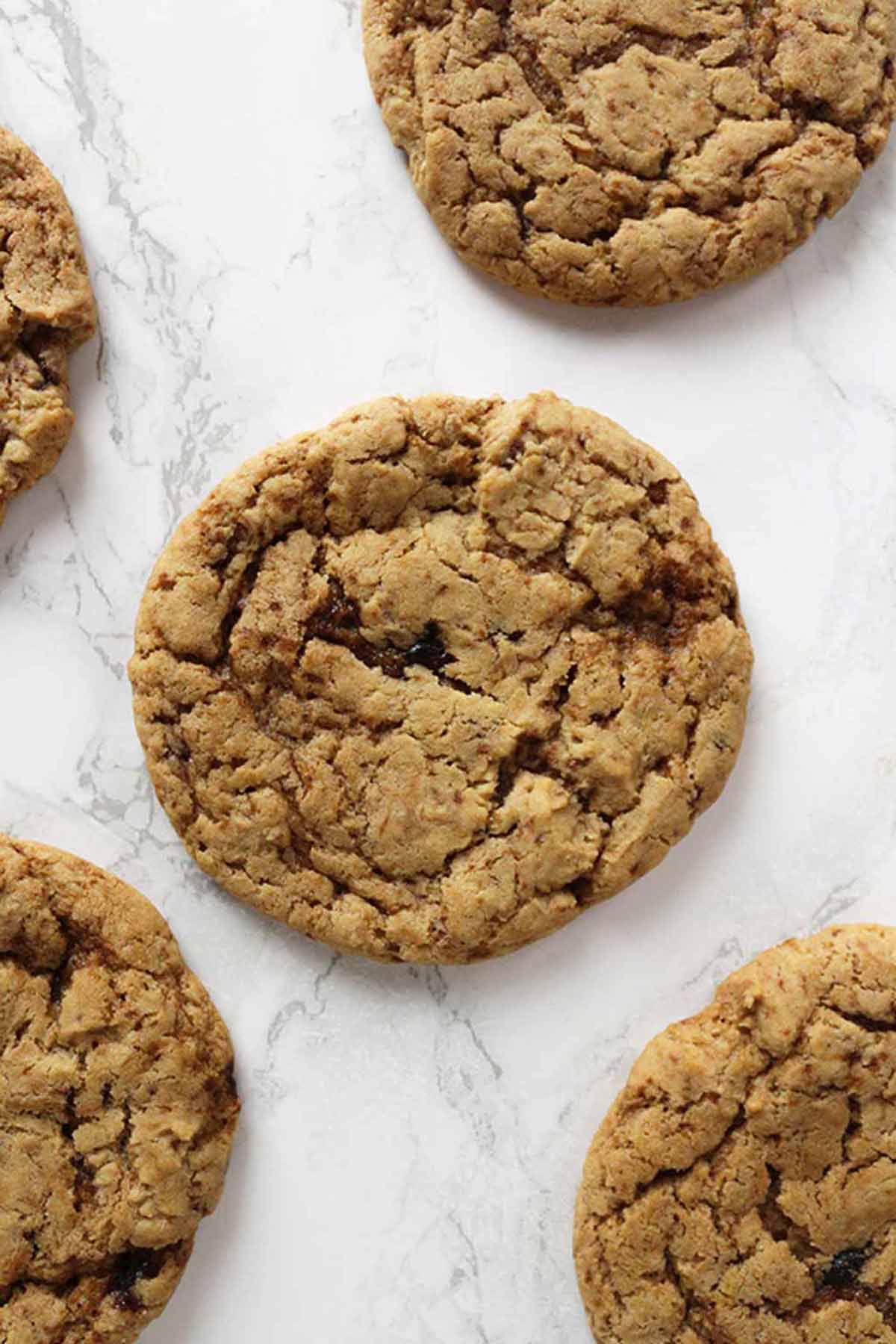 Cookie cake, giant cookie, pizookie… Whatever you want to call it, this cookie is the perfect alternative to a cake or smaller cookies. It's made in a 9-inch tin and will serve up to 12 people.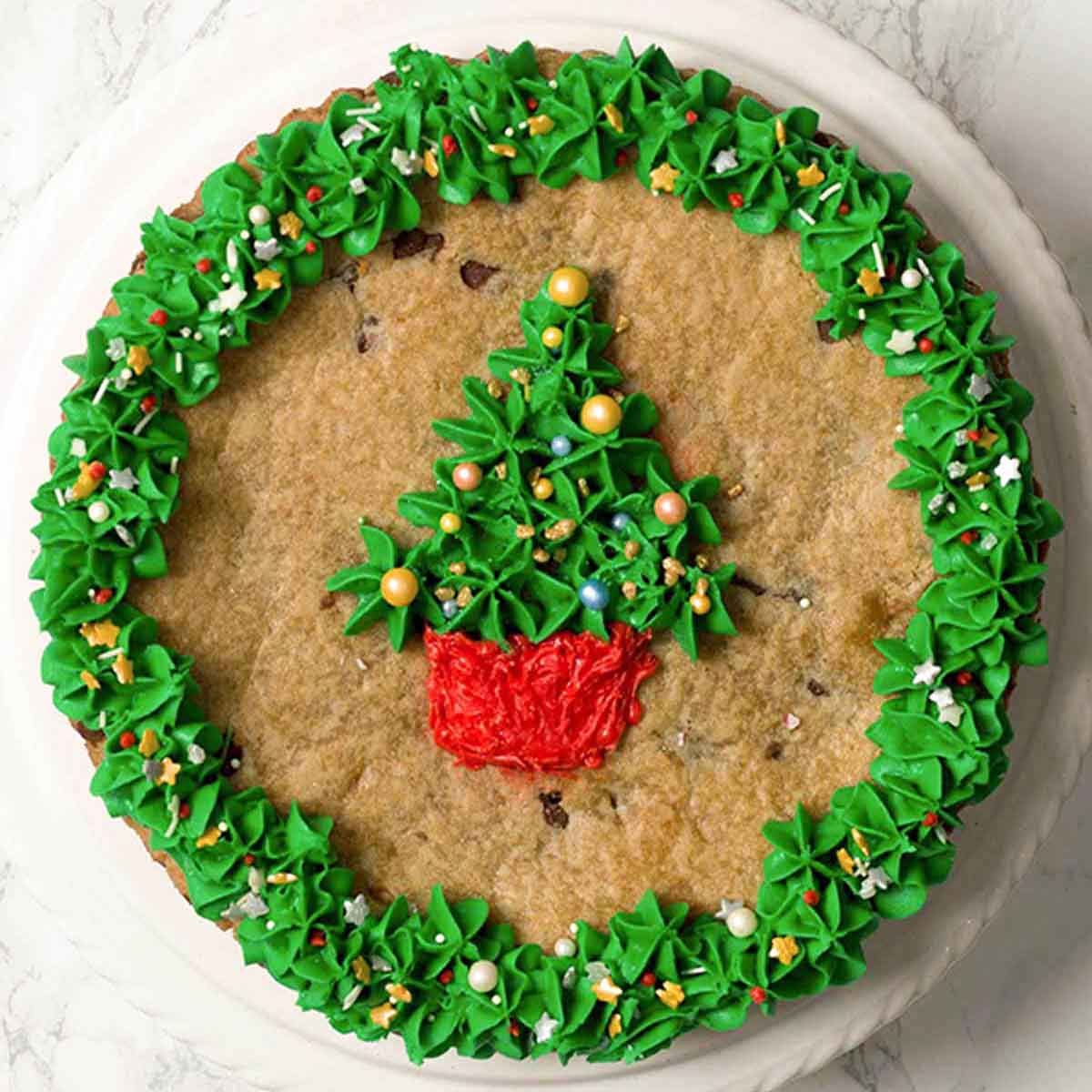 Easy cut-out vegan Christmas biscuits that can be enjoyed with or without icing. Perfect for those with gluten allergies.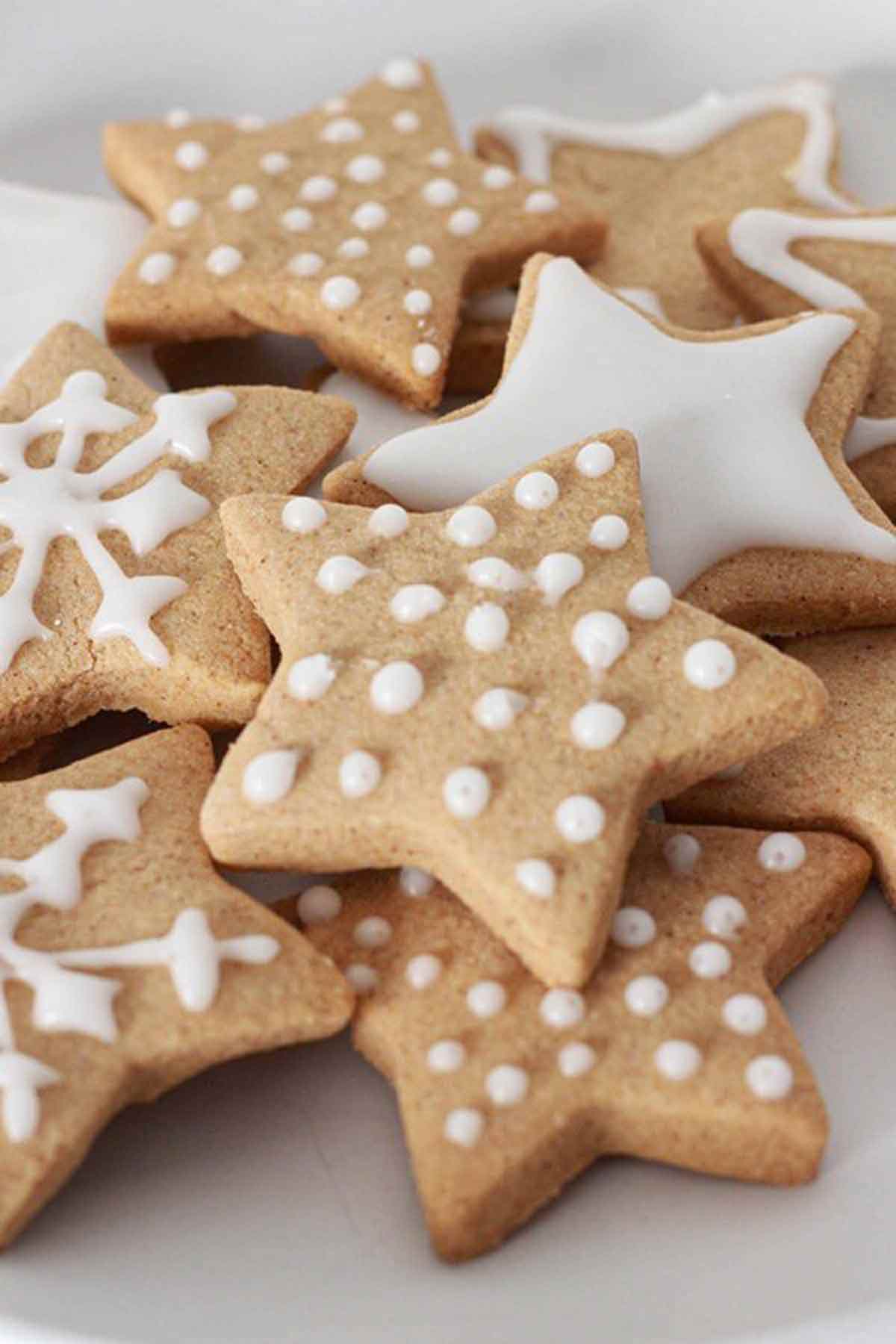 Classic Italian biscotti, but vegan! This one is flavoured with almond extract and has flaked almond pieces throughout. One of my most popular vegan Christmas cookies on the blog!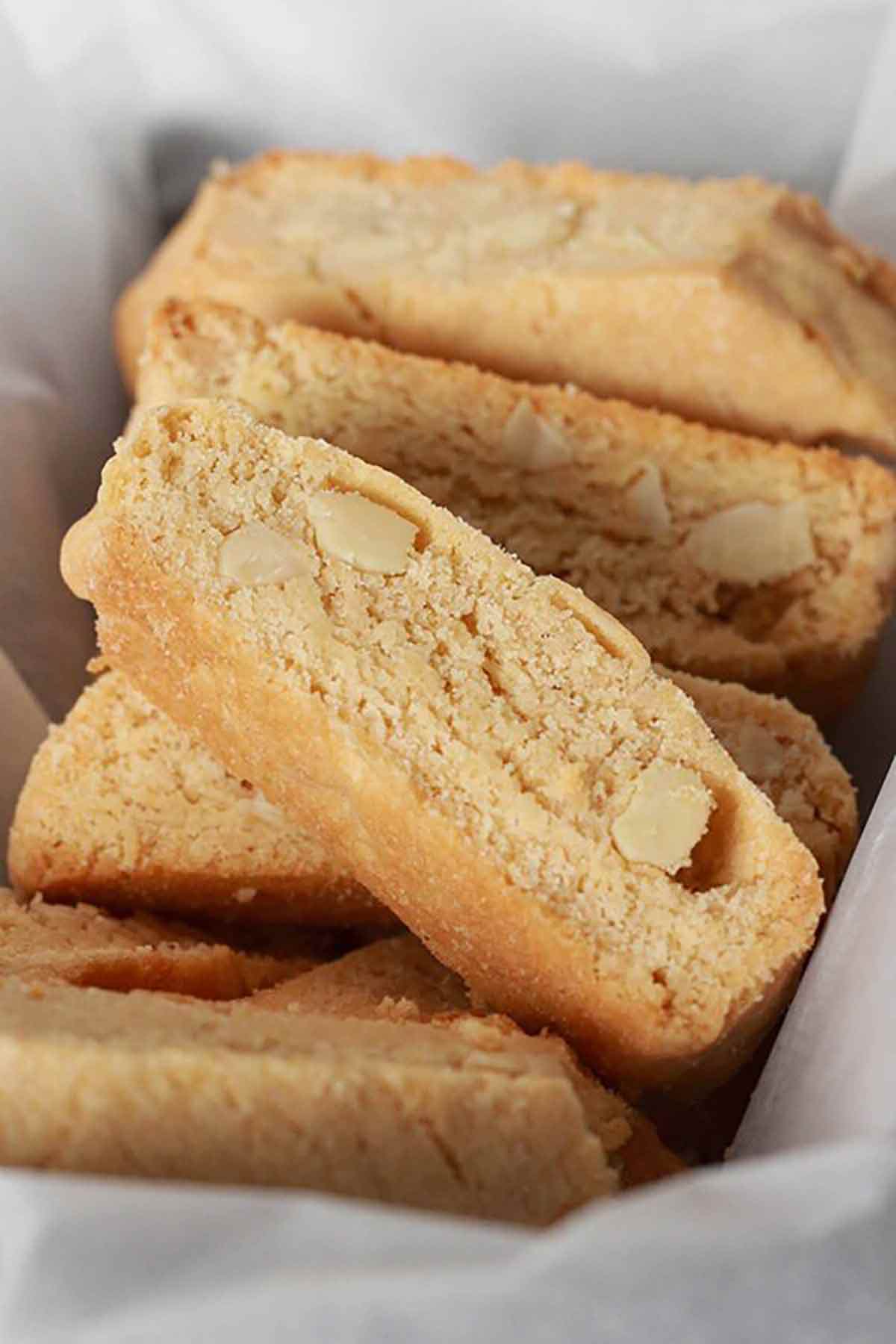 Want a more festive version of biscotti? Here you go! This one has candied orange peel and dried cranberries in it, and it's dipped into dairy-free white chocolate for a 'snowy' look.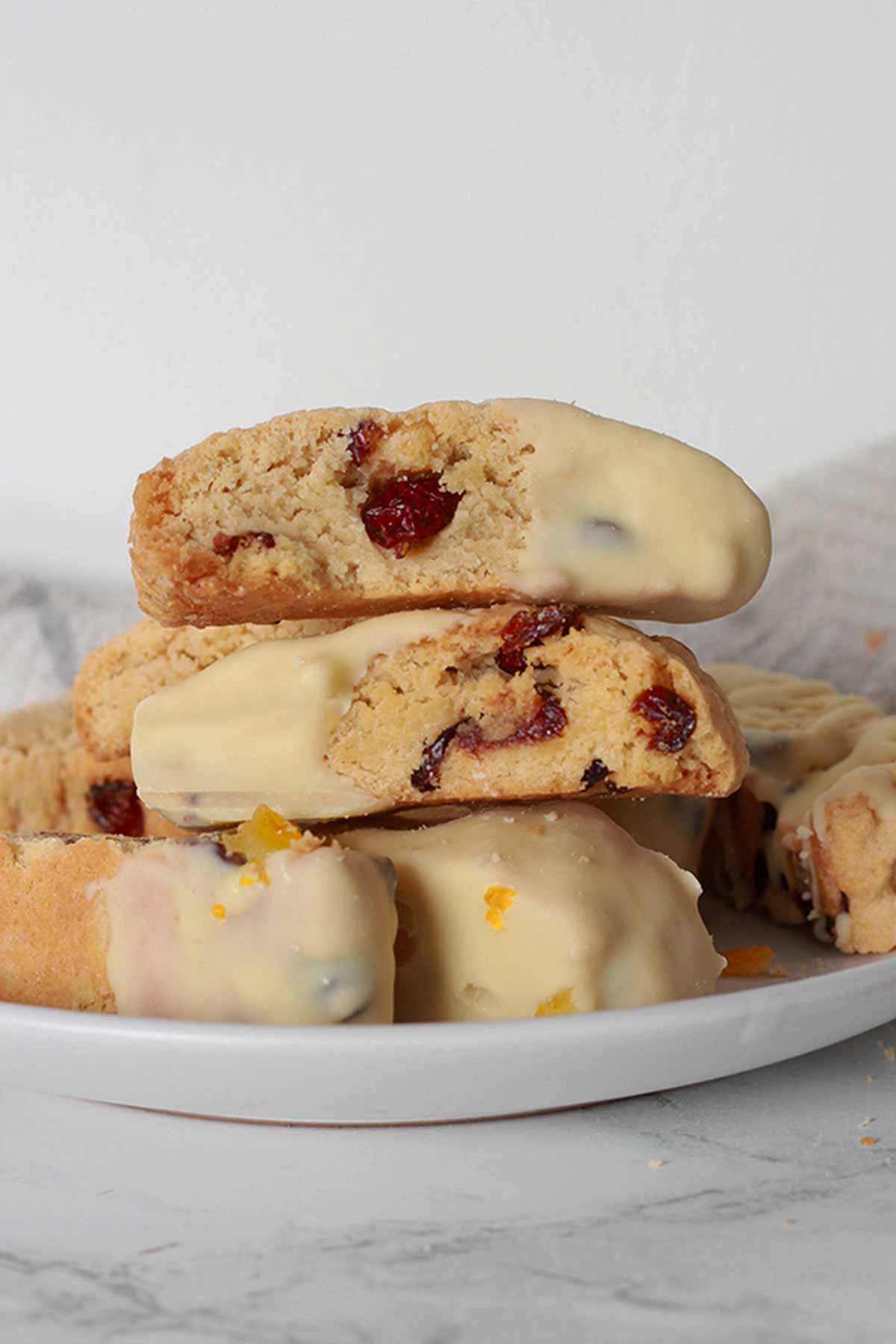 Gingernuts are my absolute favourite vegan biscuits for Christmas time! They are crunchy and super spiced with lots of ginger in them. They can be enjoyed alone, with a hot drink, or you can even use them as a cheesecake base!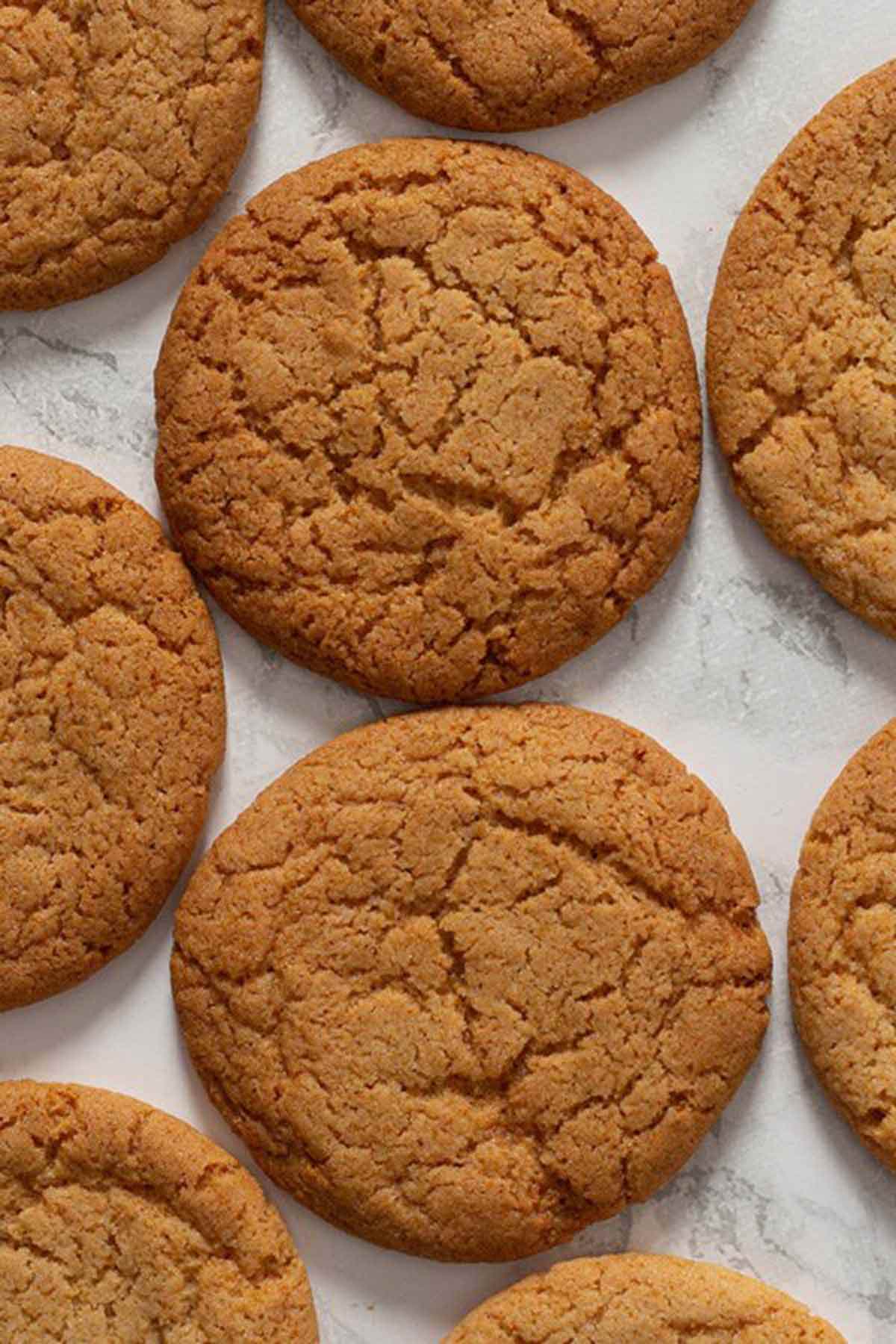 Brownies in handy cookie form! These are super easy to make and are perfect for anyone who loves chocolate.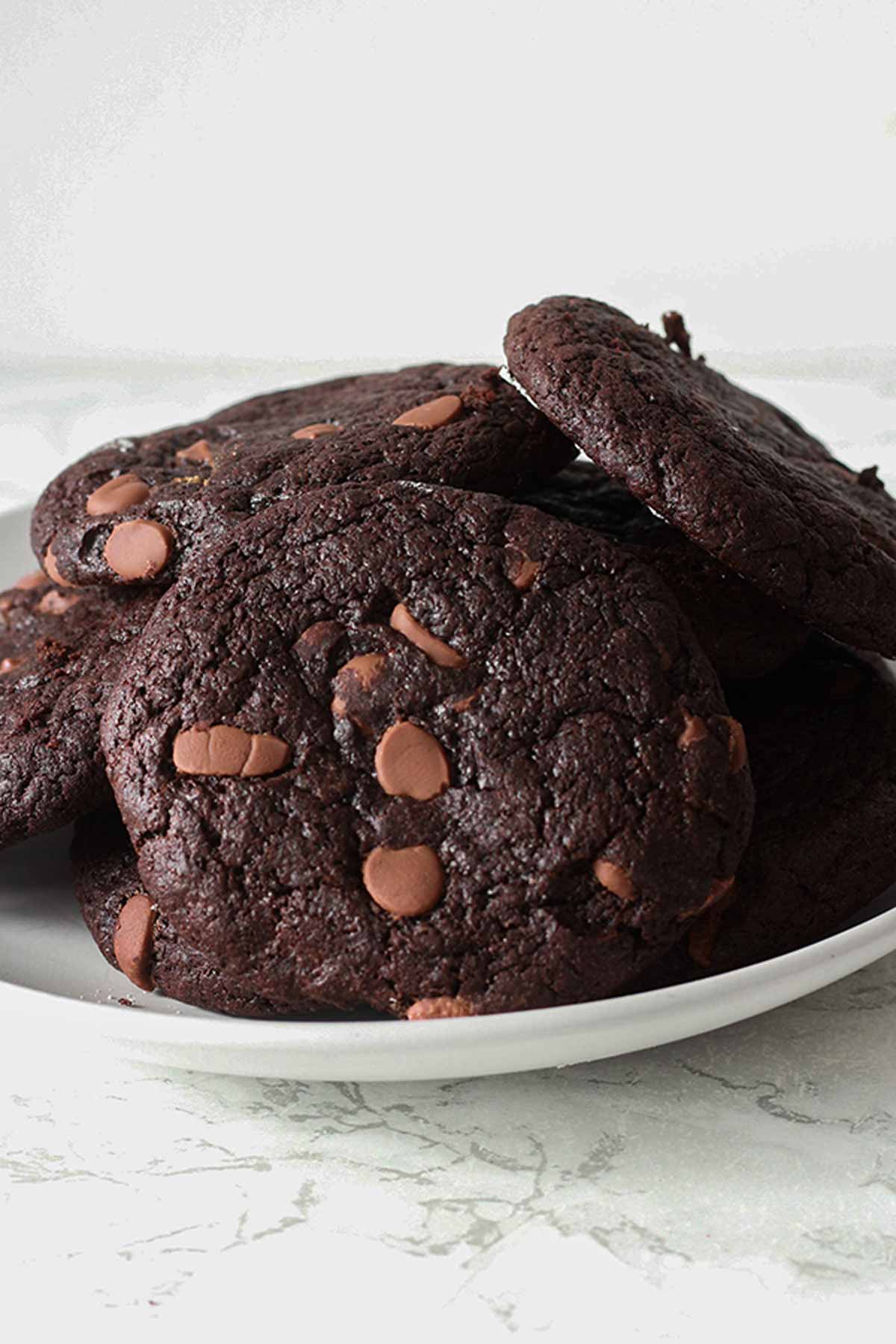 Crunchy Scottish shortbread with dried cranberries throughout. If you prefer your vegan Christmas biscuits a bit less sweet, this one is for you.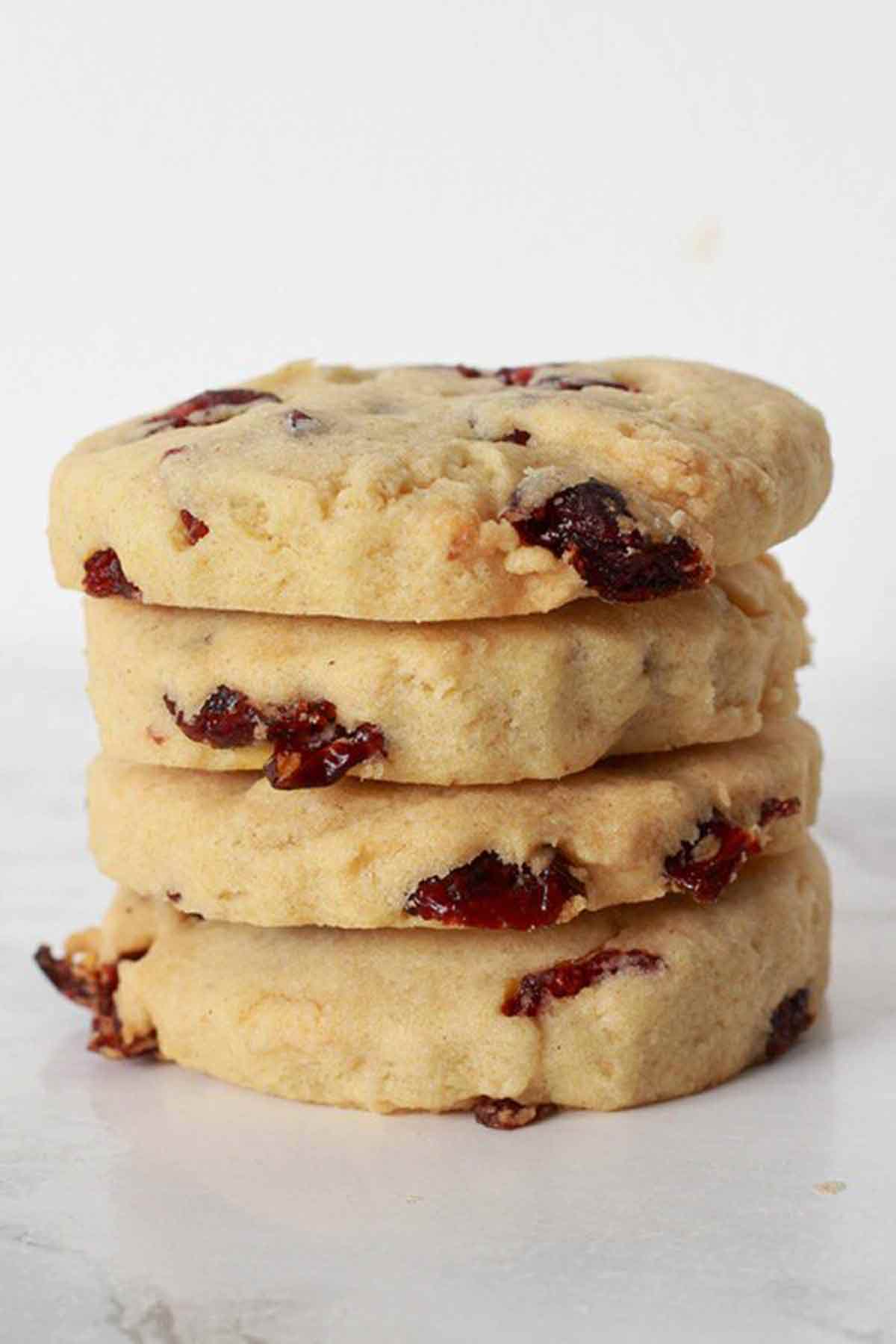 These oatmeal raisin cookies are just like Subway's. Soft, slightly chewy and perfectly sweet.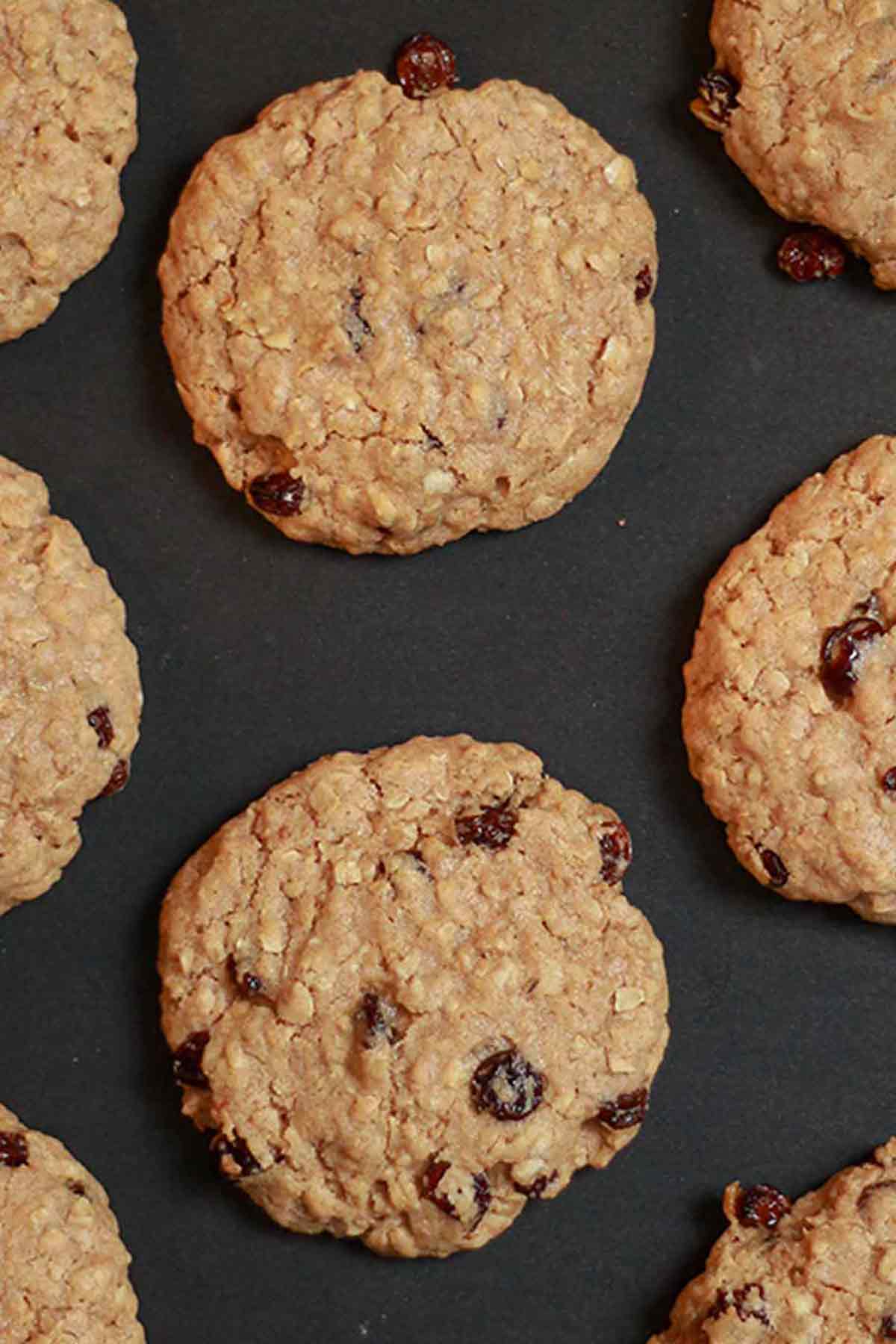 Another gluten-free cookie recipe! These are filled with dairy-free white chocolate chips and chunks of macadamia nuts.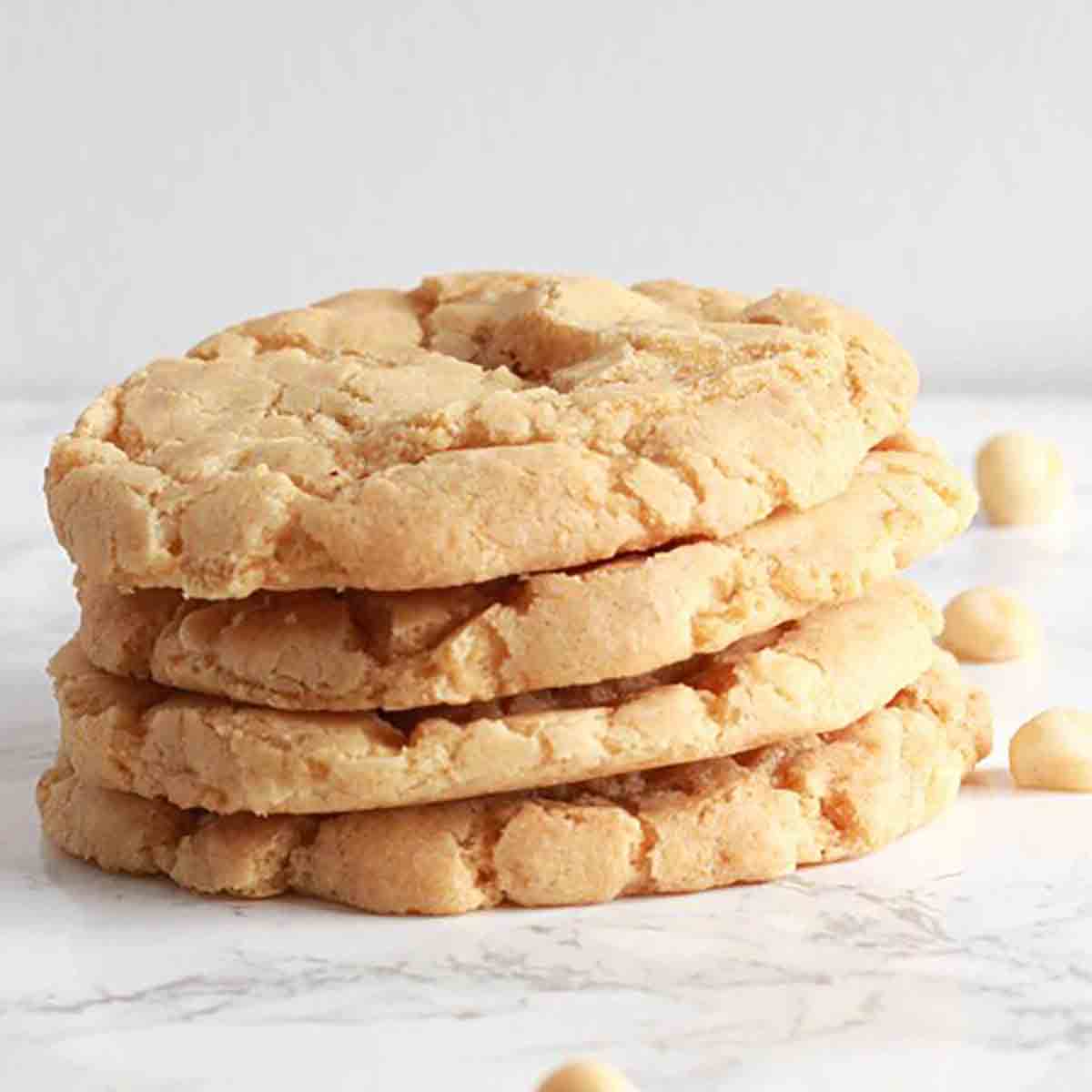 Filled with digestive biscuit pieces, mini vegan marshmallows and chocolate chunks, these chocolate rocky road cookies are deliciously indulgent. This is one of my favourite vegan Christmas cookie recipes!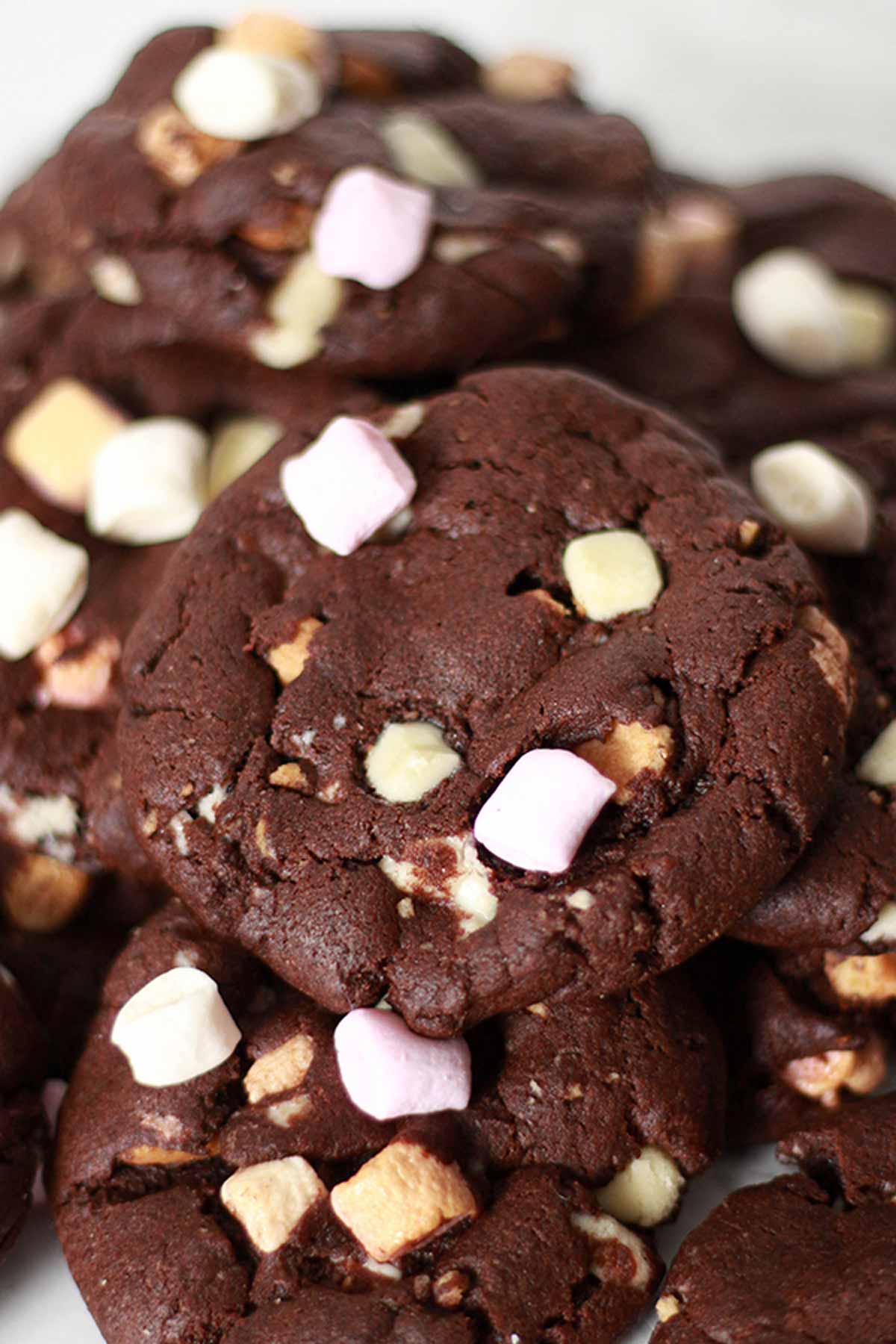 Chunky almond butter cookies filled with gooey chocolate chips. These are perfect for kids to help with because they are easy to make with minimal ingredients.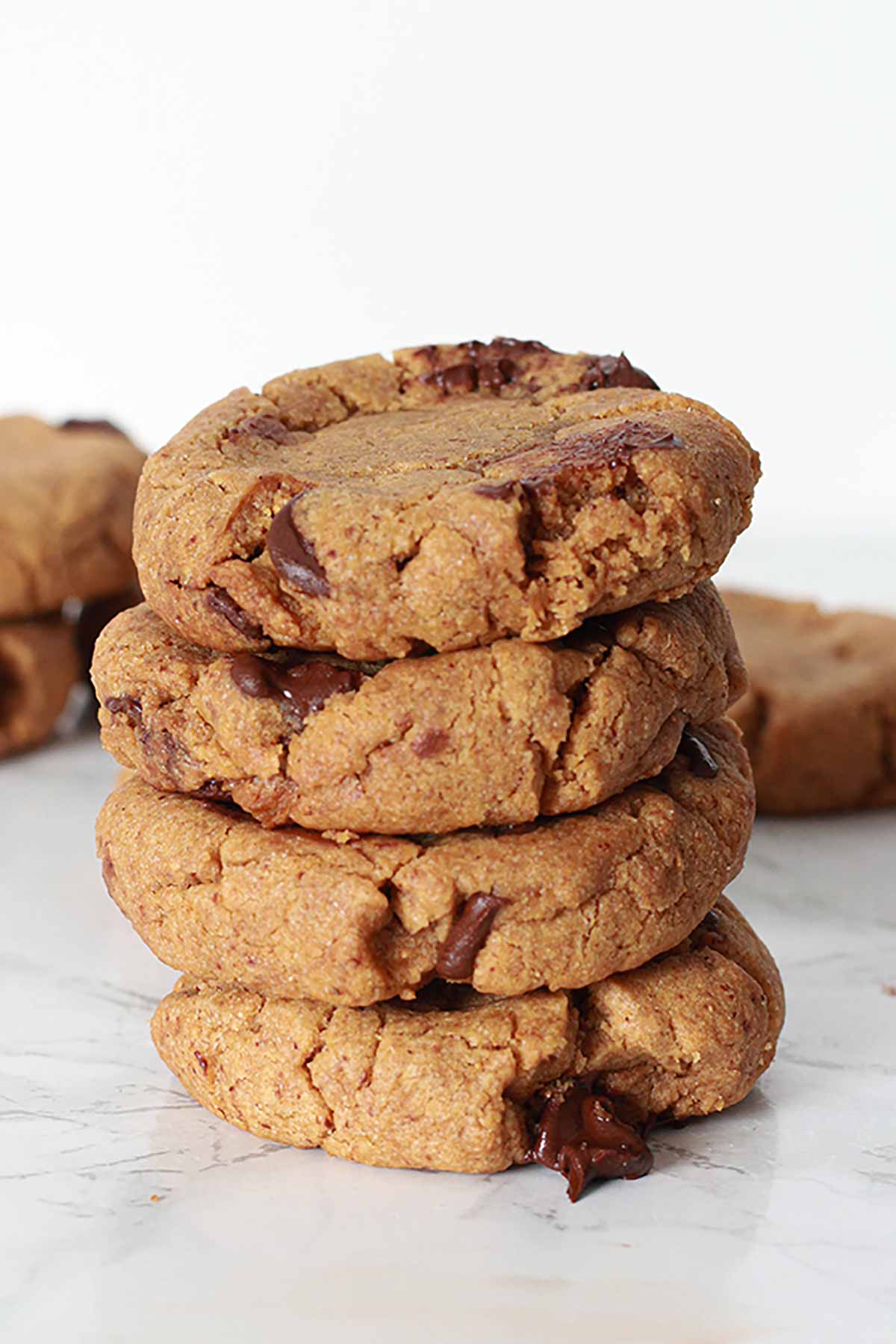 Festive red and white cookies with the classic red velvet flavour. Ready to eat in less than 30 minutes and SO easy to make!
Roll and cut these cinnamon cookies into any shape you like! They have a crunchy texture and can be enjoyed with or without icing.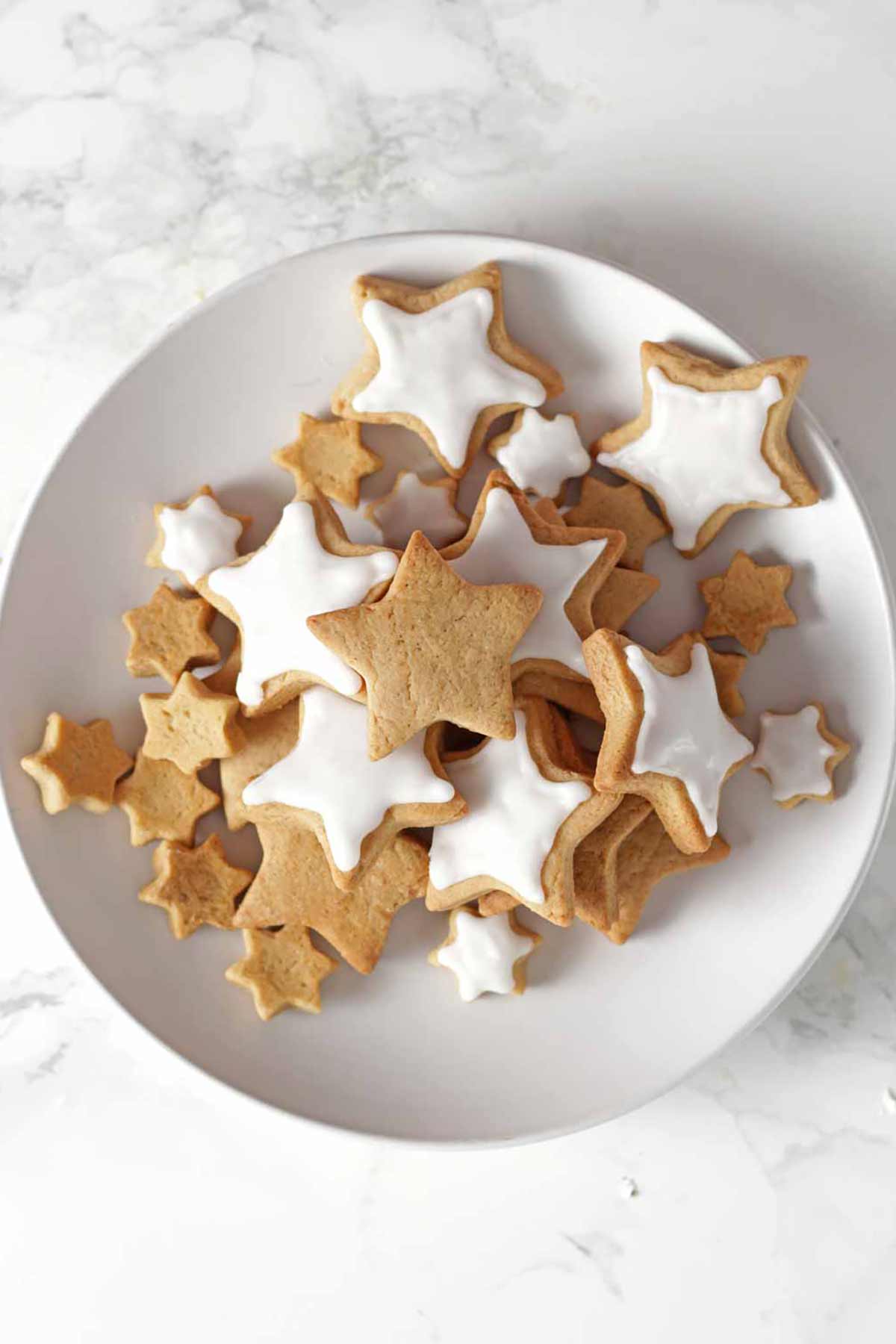 Classic sugar cookies topped with vegan royal icing. These are super fun to make and decorate with children because you can get creative and use all types of Christmas cookie cutters!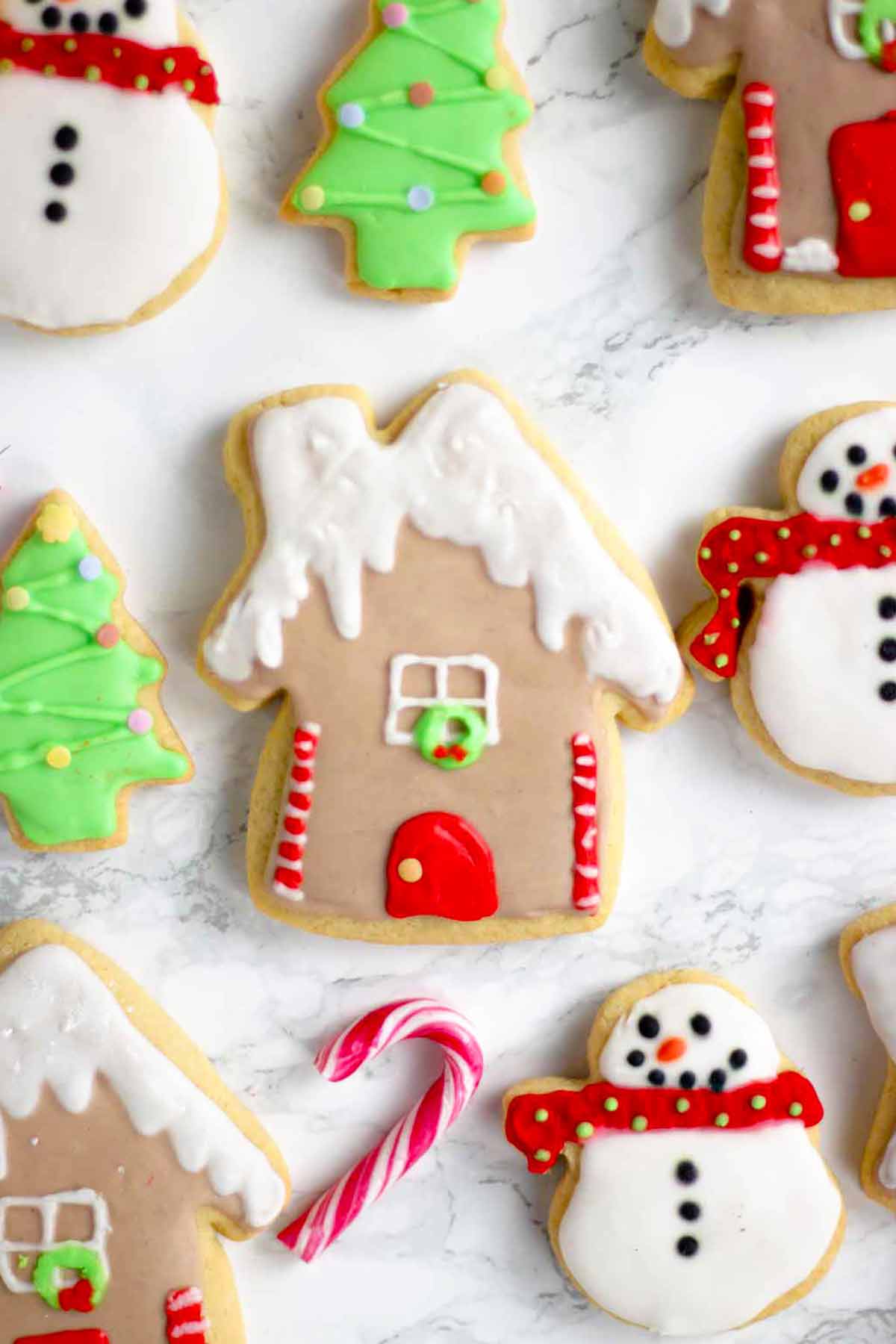 Rich, fudgy chocolate crinkle cookies rolled in icing sugar. A super festive vegan Christmas cookie recipe that can be flavoured with your choice of vanilla, peppermint or orange extract.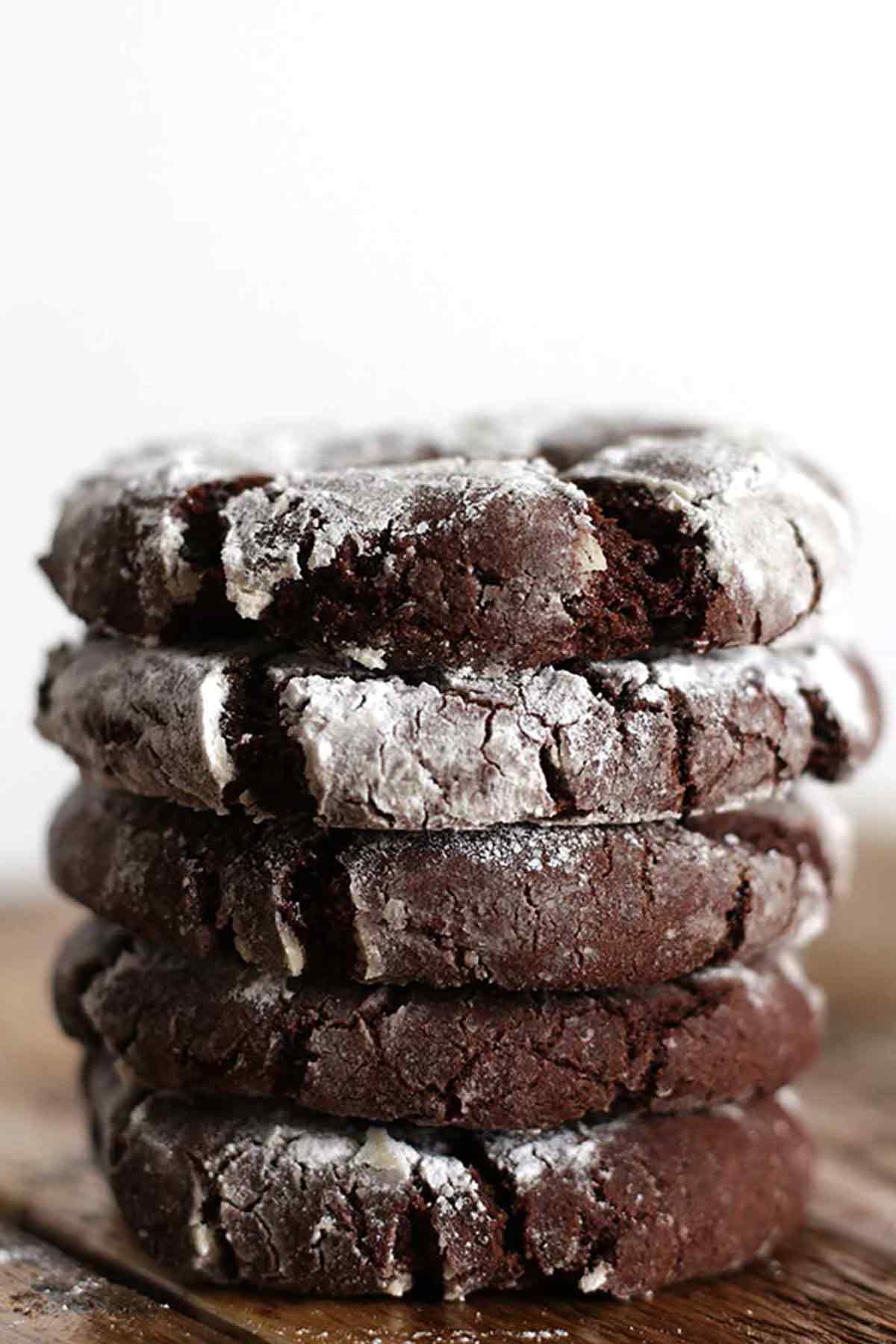 These are similar to regular sugar cookies. The only difference is that they're made with brown sugar instead of white, and I topped them with some dairy-free cream cheese frosting for a cosy, comforting treat.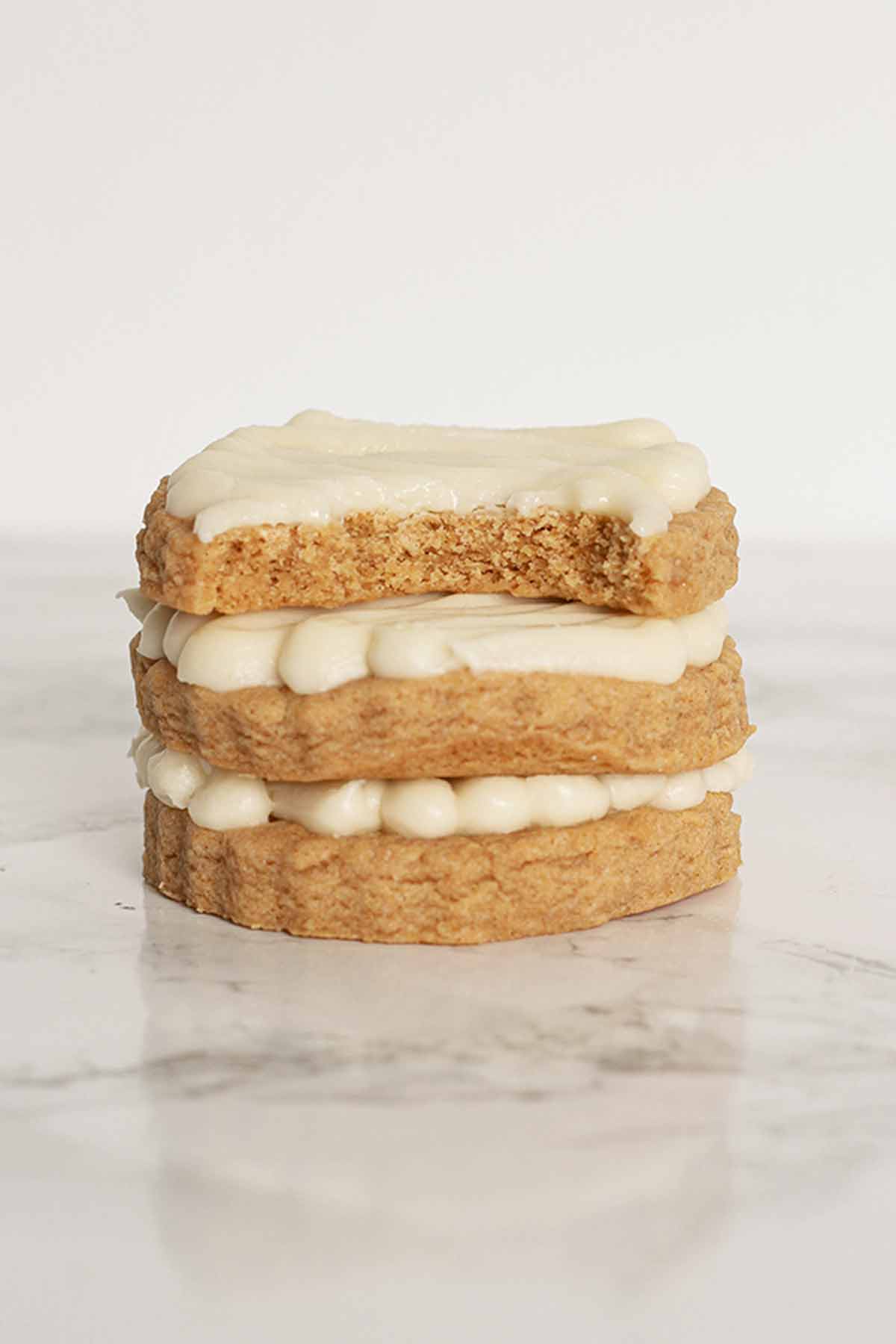 I hope you enjoy these vegan Christmas cookies! If you make any of them at home, please let me know how you get on and if you find this post helpful, please give it a share on social media. Happy baking! xo

25 BEST Vegan Christmas Cookies & Biscuits
The best vegan Christmas biscuits and cookies for the festive season.
BakedByClo is a participant in the Amazon Services LLC Associates Program, an affiliate advertising program designed to provide a means for sites to earn advertising fees by advertising and linking to Amazon.com. This site may contain some of these links to Amazon.com & other affiliate programs. If you make a purchase through one of those links, BakedByClo will receive a small commission from the purchase at no additional cost to you.