10 Vegan Christmas Cupcakes
Looking for the tastiest vegan Christmas cupcakes? Look no further. This post has 10 of the very best festive flavoured cupcakes for the holiday season. Includes gluten-free, allergen-friendly recipes too so the whole family can bake together!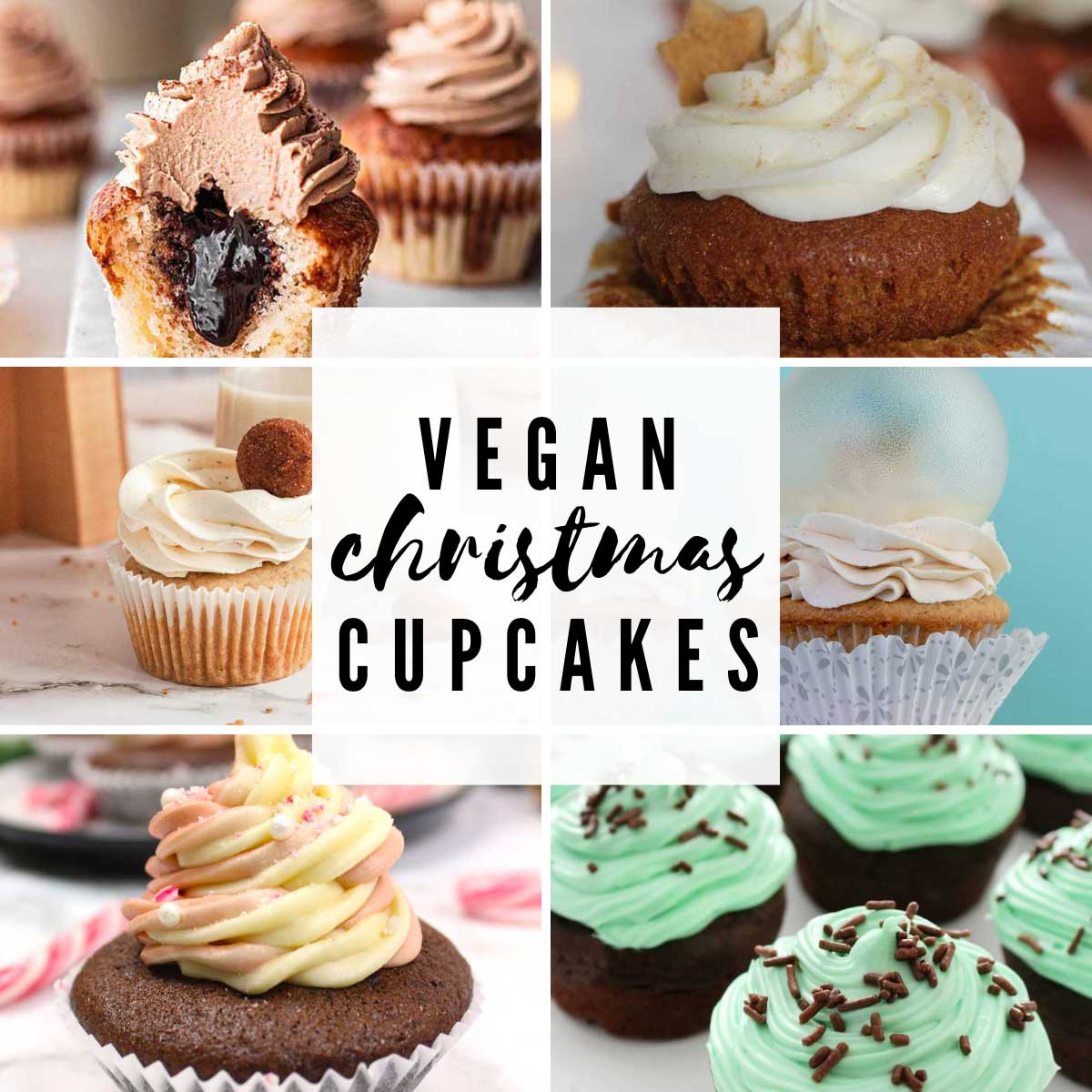 A lot of my readers are new to vegan baking and often ask me which recipes they should start with. I almost always recommend either cookies or cupcakes because they are the easiest!
Vegan cupcakes are so straight forward. You can make them with just a few simple ingredients and they make minimal mess. As long as you're careful about measuring the ingredients accurately and baking at the correct temperature, they are pretty much foolproof. Plus, there are so many variations of flavours you could make.
I've already created a vegan cupcakes round-up post for my blog but since it's December, I thought I'd create a list of my favourite vegan Christmas cupcakes. This is for anyone who loves a bit of festive baking!
I used some of my own recipes and a few recipes from other vegan food bloggers. Make sure to check out their blogs and show some love. Hope you enjoy!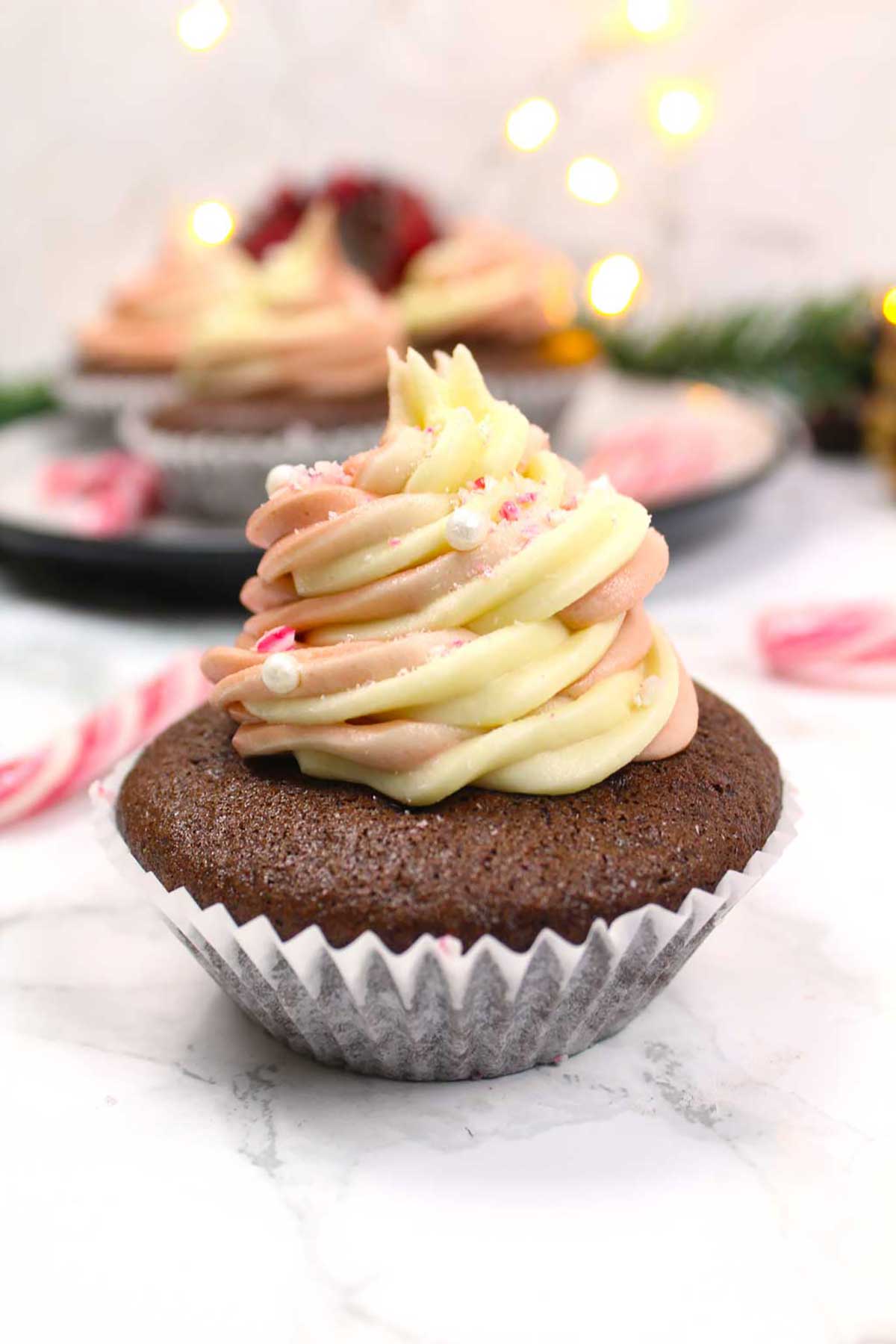 Vegan Christmas cupcakes don't get much more festive than these candy cane cupcakes! A chocolate sponge cupcake base with pink and white peppermint buttercream on top. Decorate them using food colouring and candy canes.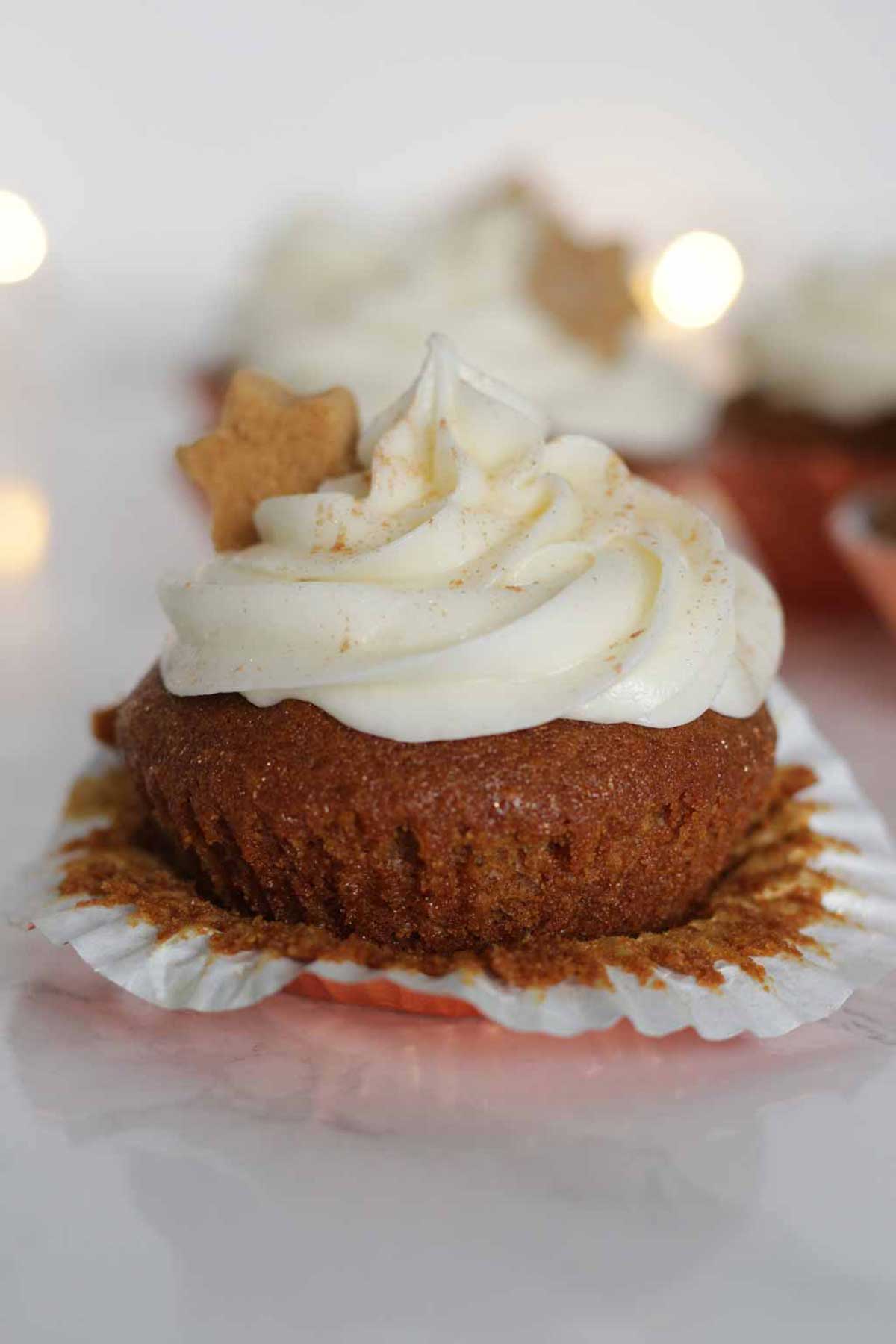 These gingerbread cupcakes are super easy to make using basic ingredients. Top them with homemade dairy-free cream cheese frosting for a tasty flavour combo.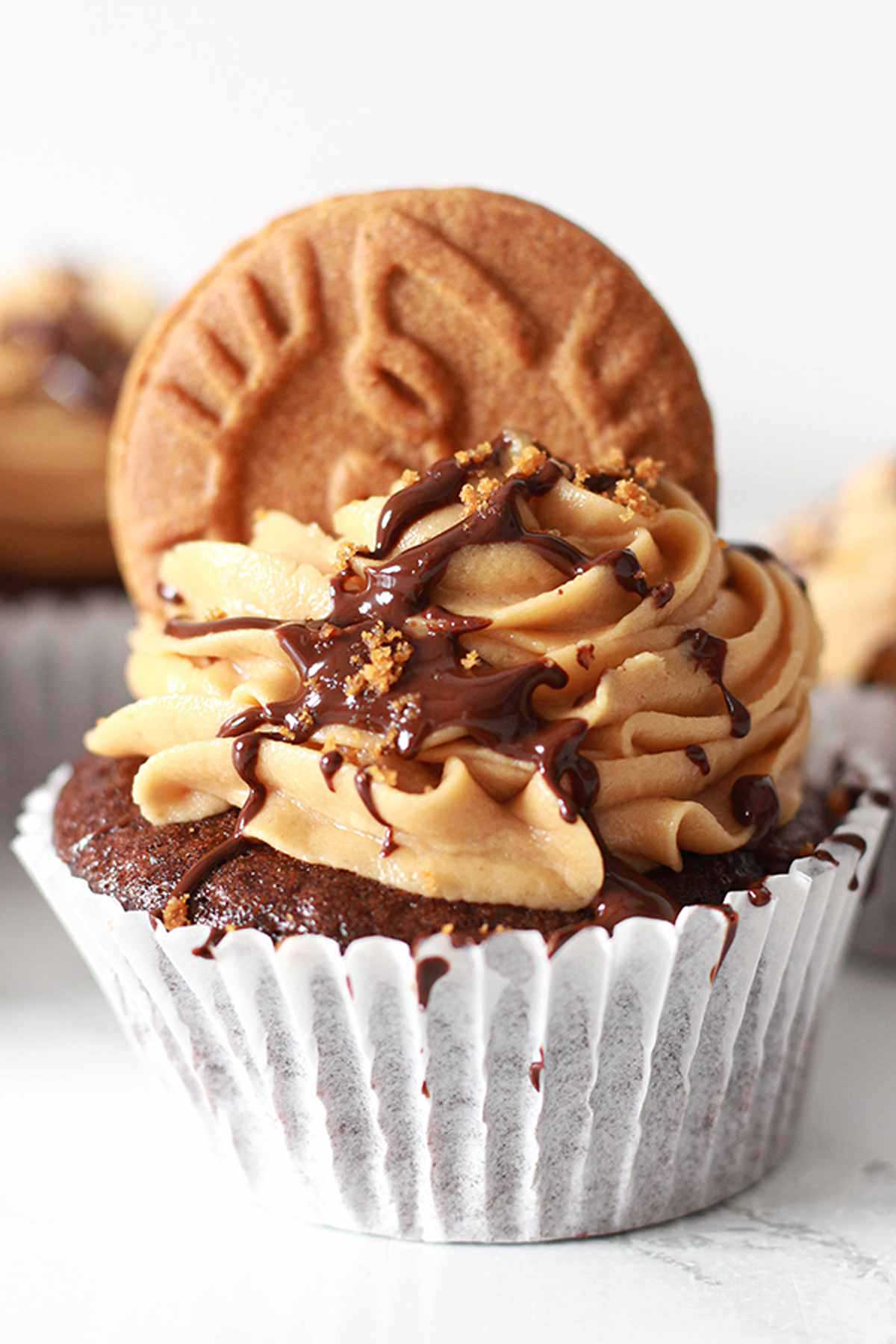 Chocolate and Biscoff has to be the best flavour combination in the whole world! These cupcakes consist of a chocolate sponge, Biscoff buttercream, a Biscoff biscuit and some chocolate sauce drizzled on top of it all.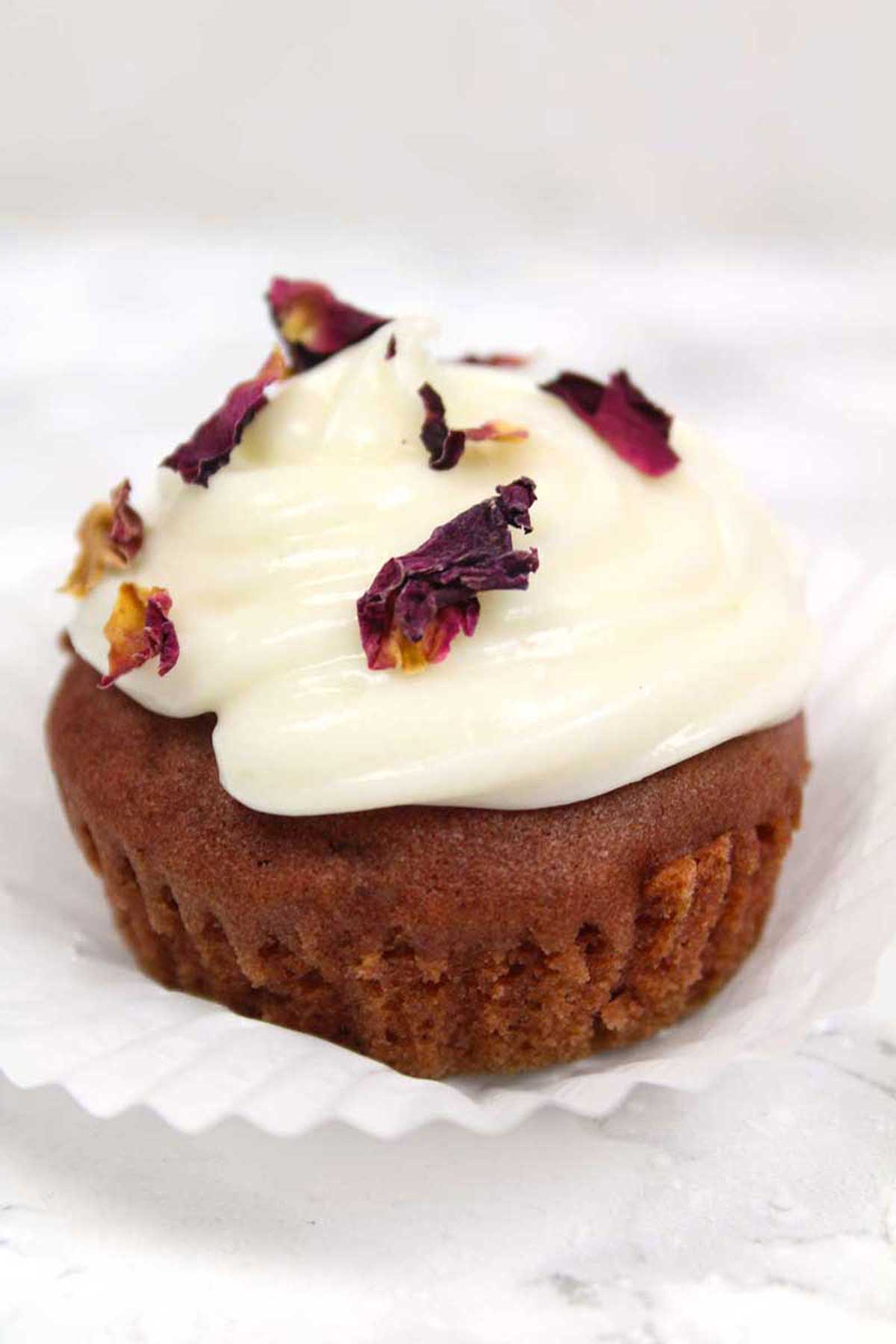 A fluffy yet moist red velvet cupcake topped with dairy-free cream cheese frosting. A vibrant treat to match the season!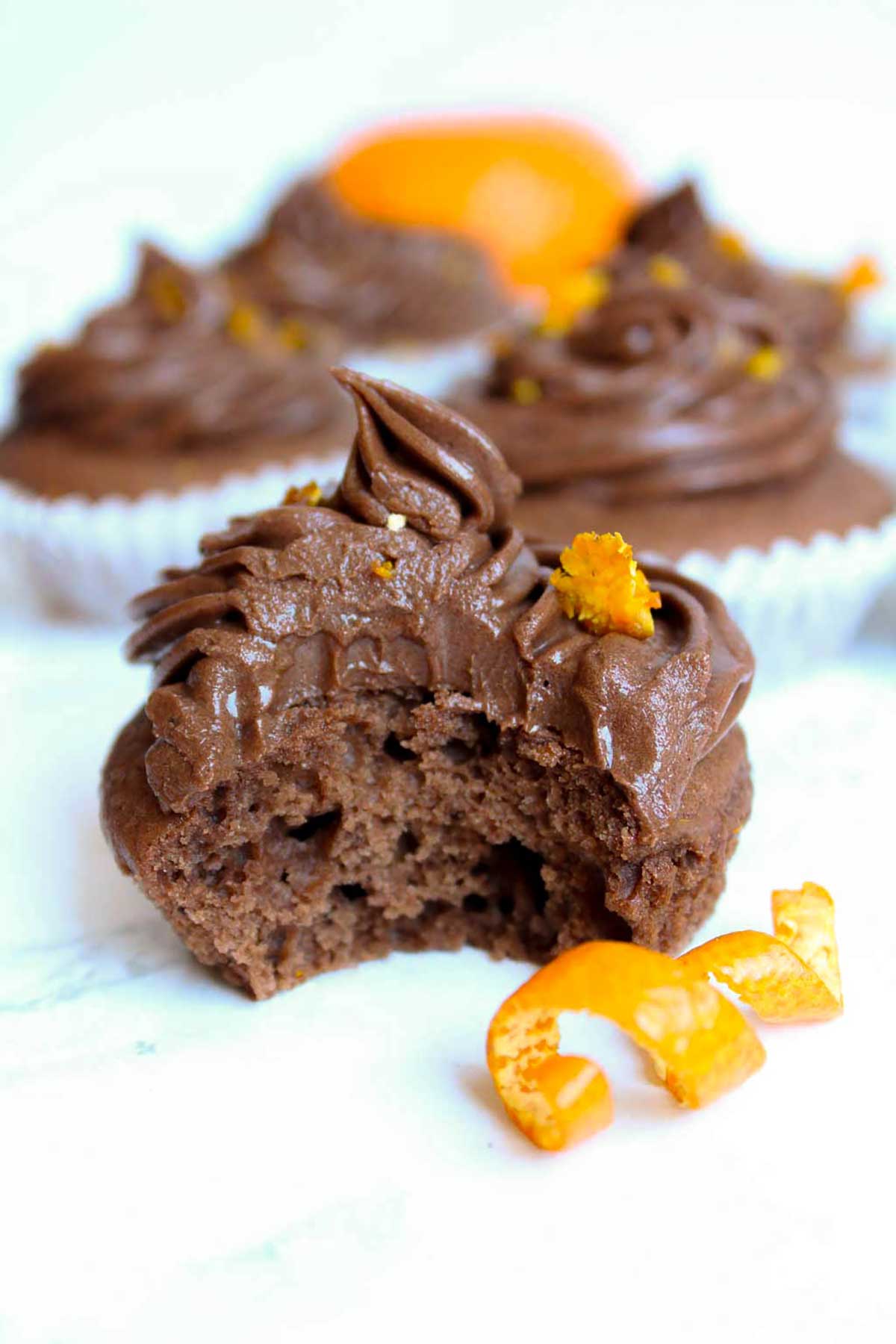 Of course, my vegan Christmas cupcakes post had to include something chocolate orange flavoured! These are light and fluffy chocolate cupcakes topped with creamy, dairy-free chocolate orange buttercream.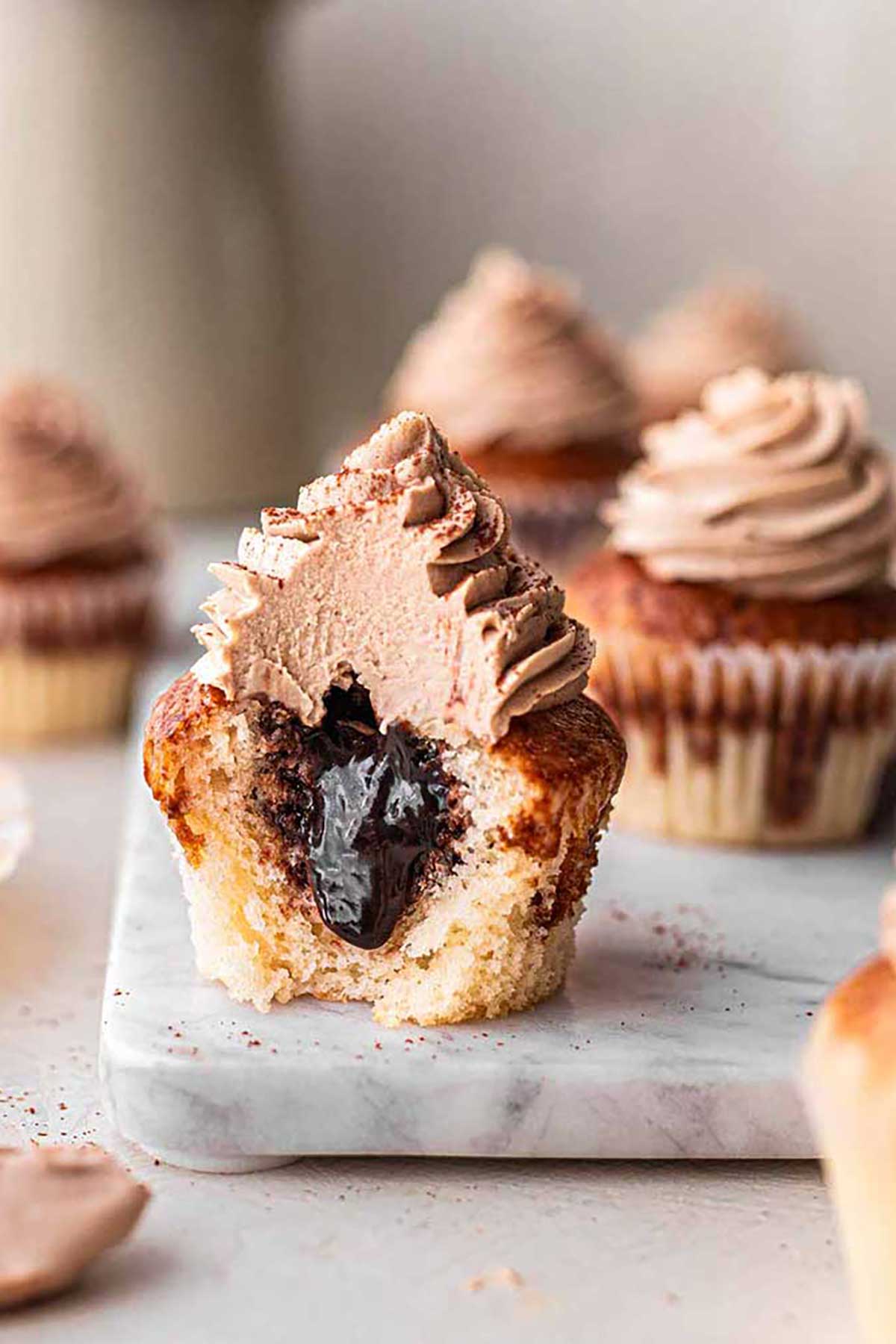 Incredible vegan tiramisu cupcakes with an easy vanilla cupcake, coffee soak, espresso fudge filling and coffee frosting. Everything you love about tiramisu but in an easy cupcake form!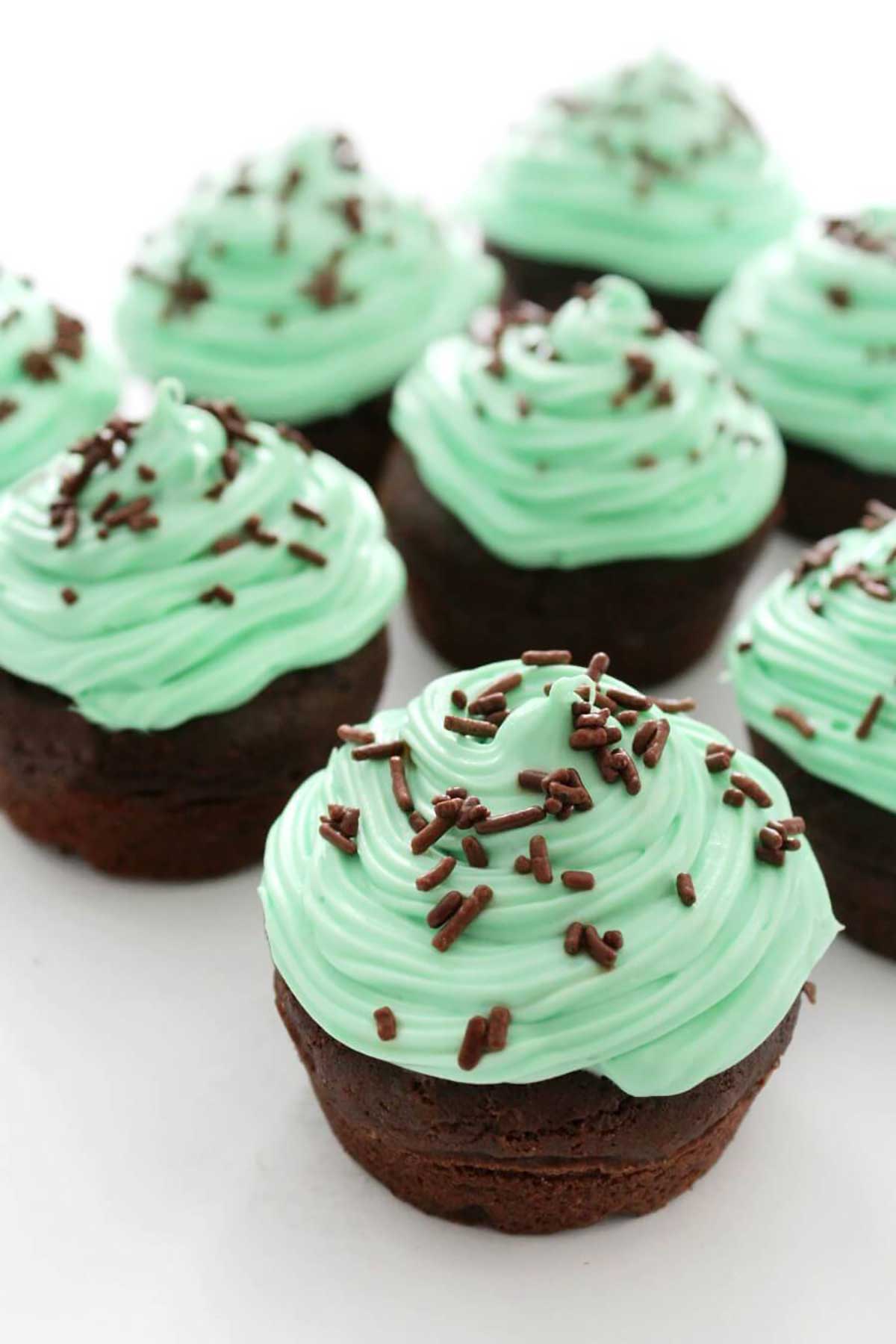 Mint and chocolate make the perfect pair for a festive flavour. These are allergy-free chocolate cupcakes topped with mint buttercream and chocolate sprinkles.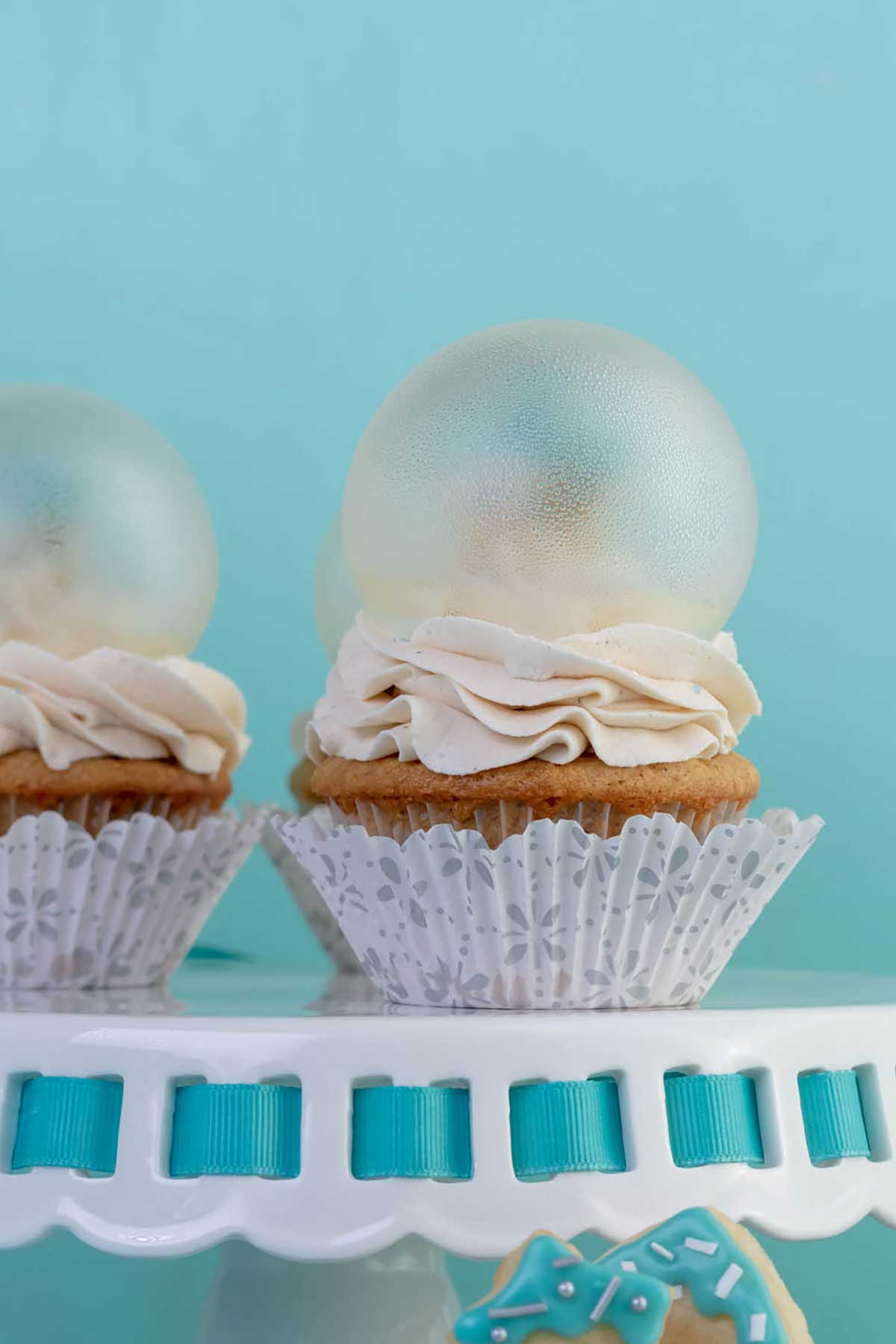 How cute are these festive cupcakes? They're eggnog flavoured cupcakes and the homemade snowglobe toppers are made using isomalt.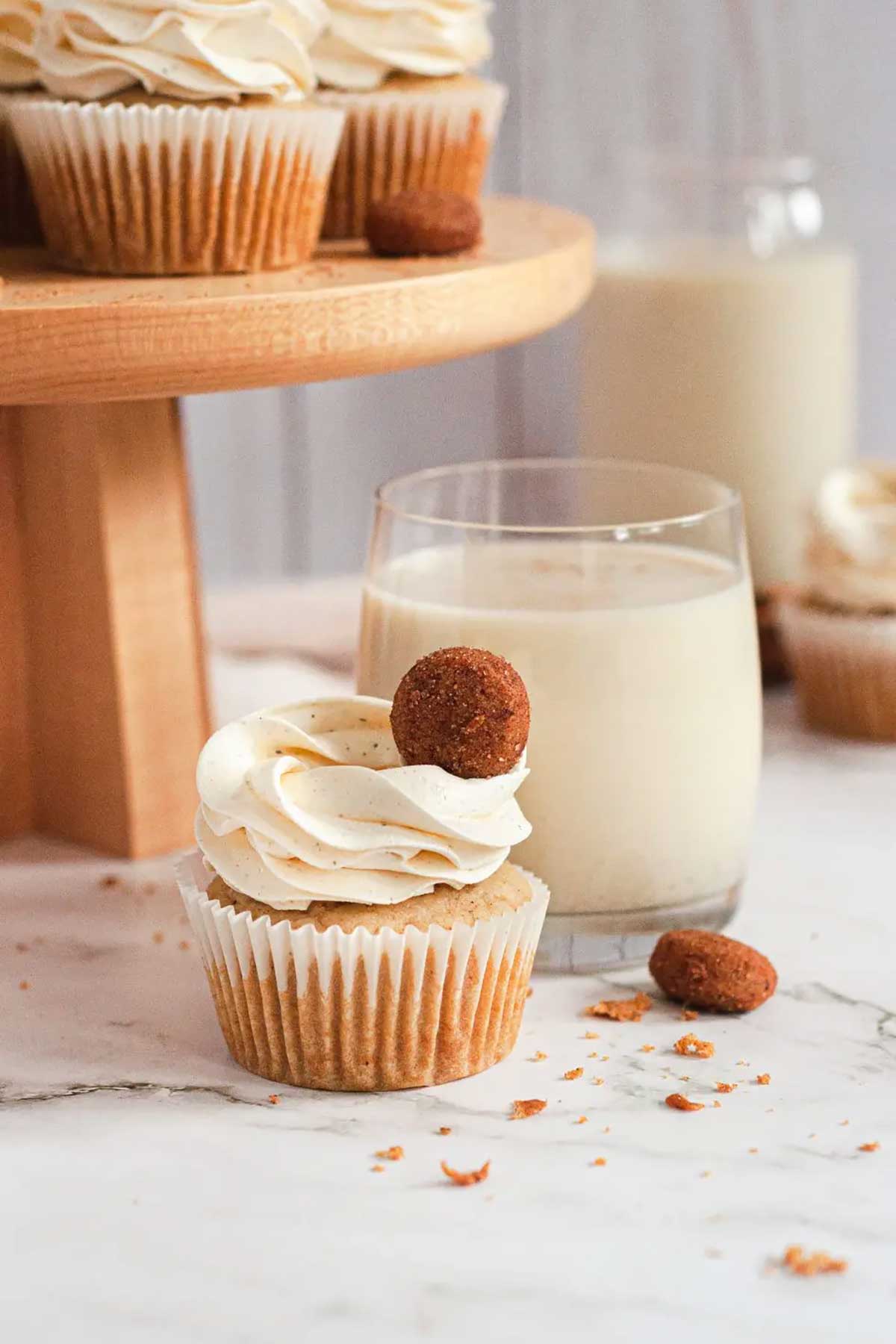 Love eggnog? Then you'll love these eggnog vegan Christmas cupcakes! Gluten-free cupcakes topped with eggnog buttercream and mini snickerdoodle cookies.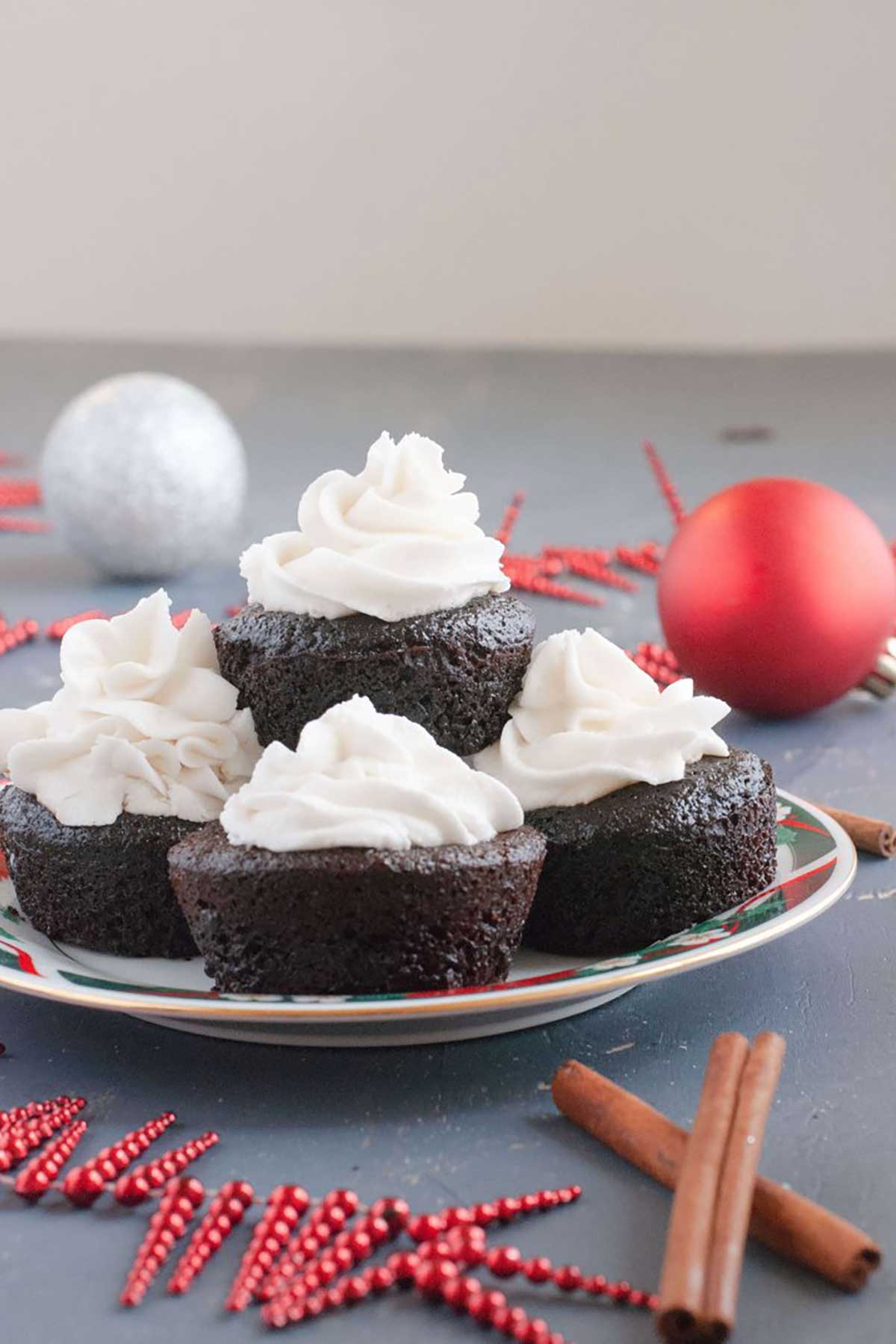 These chocolate and gingerbread cupcakes are free from the top 8 allergens, making them a perfect treat for all the family this Christmas! They're super moist and topped with creamy, dairy-free vanilla frosting.
---
That's all for now! I really hope you enjoy these vegan Christmas cupcake recipes. If you make any of them yourself at home, please leave a comment to let me know how you get on. Happy baking! xo

10 Best Vegan Christmas Cupcake Recipes
Easy vegan Christmas cupcakes for the festive season.
BakedByClo is a participant in the Amazon Services LLC Associates Program, an affiliate advertising program designed to provide a means for sites to earn advertising fees by advertising and linking to Amazon.com. This site may contain some of these links to Amazon.com & other affiliate programs. If you make a purchase through one of those links, BakedByClo will receive a small commission from the purchase at no additional cost to you.