20 Easy Vegan Cupcake Recipes
All of the tasty vegan cupcakes on this list are super simple and easy to make, with no unusual ingredients or complicated methods. Here you'll find recipes for lemon cupcakes, Biscoff cupcakes, classic fairy cakes and more!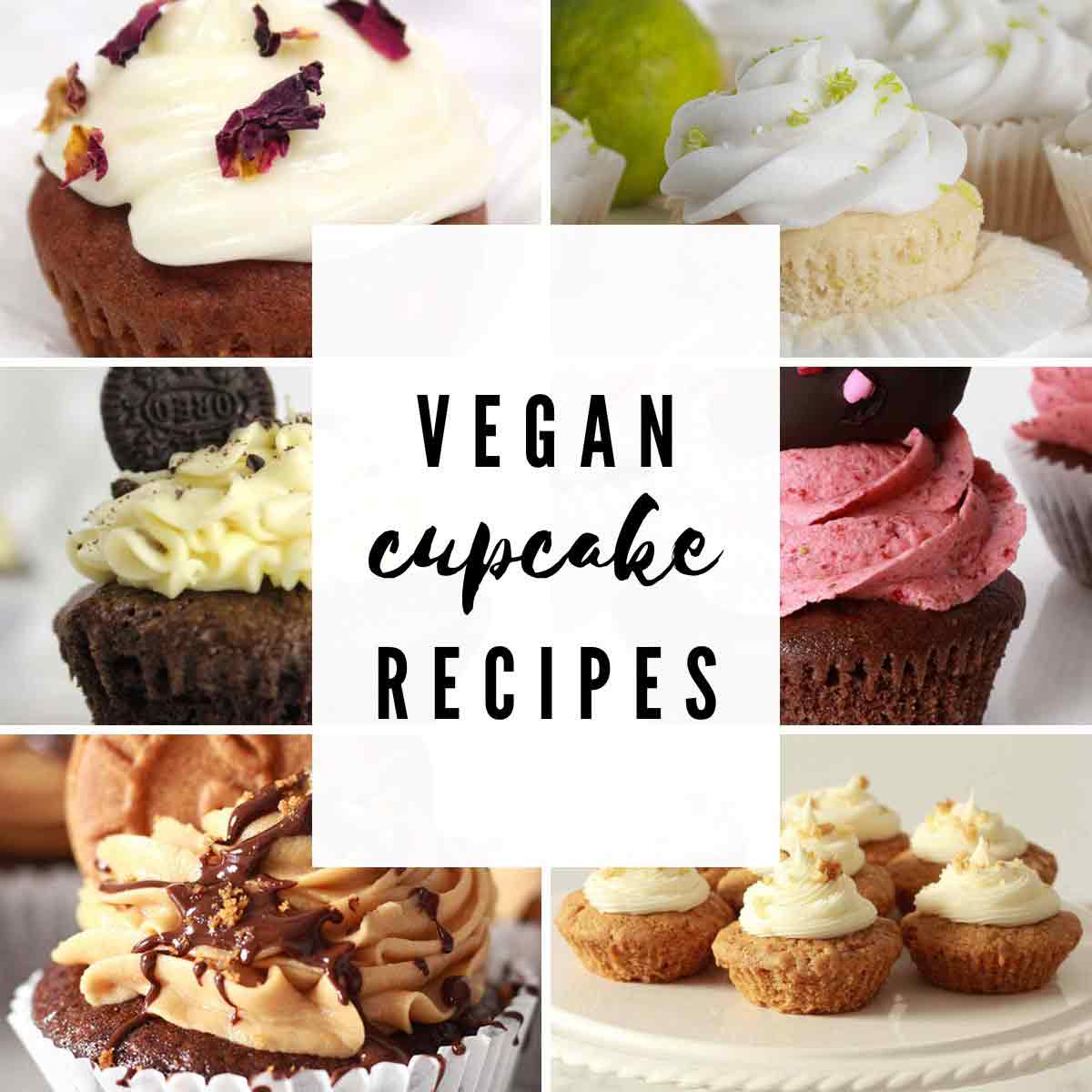 Cupcakes are a true staple when it comes to baking. They are so quick and easy to make, and even inexperienced bakers can whip them up without a problem.
When it comes to making cupcakes without eggs or dairy, most people have this pre-conceived notion that they'll be flat, dense and flavourless.
But I'm here to tell you that it doesn't have to be this way! Vegan cupcakes are SO easy to make! If you use any of the recipes below, you'll get cupcakes that are just as soft, just as fluffy and just as delicious. And no, you don't need any flax or chia seeds!
For the majority of these recipes, you'll need only 7 basic ingredients for the base: self-raising flour, baking soda (bicarbonate of soda), sugar, plant-based milk, a flavouring such as vanilla extract, oil or vegan margarine, and vinegar.
Yep, you read that right, vinegar! This is probably the one "weird" ingredient you'll need to make vegan cupcakes but don't worry, you will not taste it AT ALL. This is simply to create a reaction with the baking soda and help the cakes to rise and bind together, which is what eggs usually do. If you don't want to use vinegar, you can substitute it for equal amounts of lemon juice instead. And that's it, you're good to go!
Of course, there be some additional ingredients like cocoa powder, depending on which flavour of cupcake you're baking, but I promise that vinegar is as wacky as it gets!
So without further ado, let me share my favourite recipes for the best vegan cupcakes! Be sure to check out my larger vegan cakes too!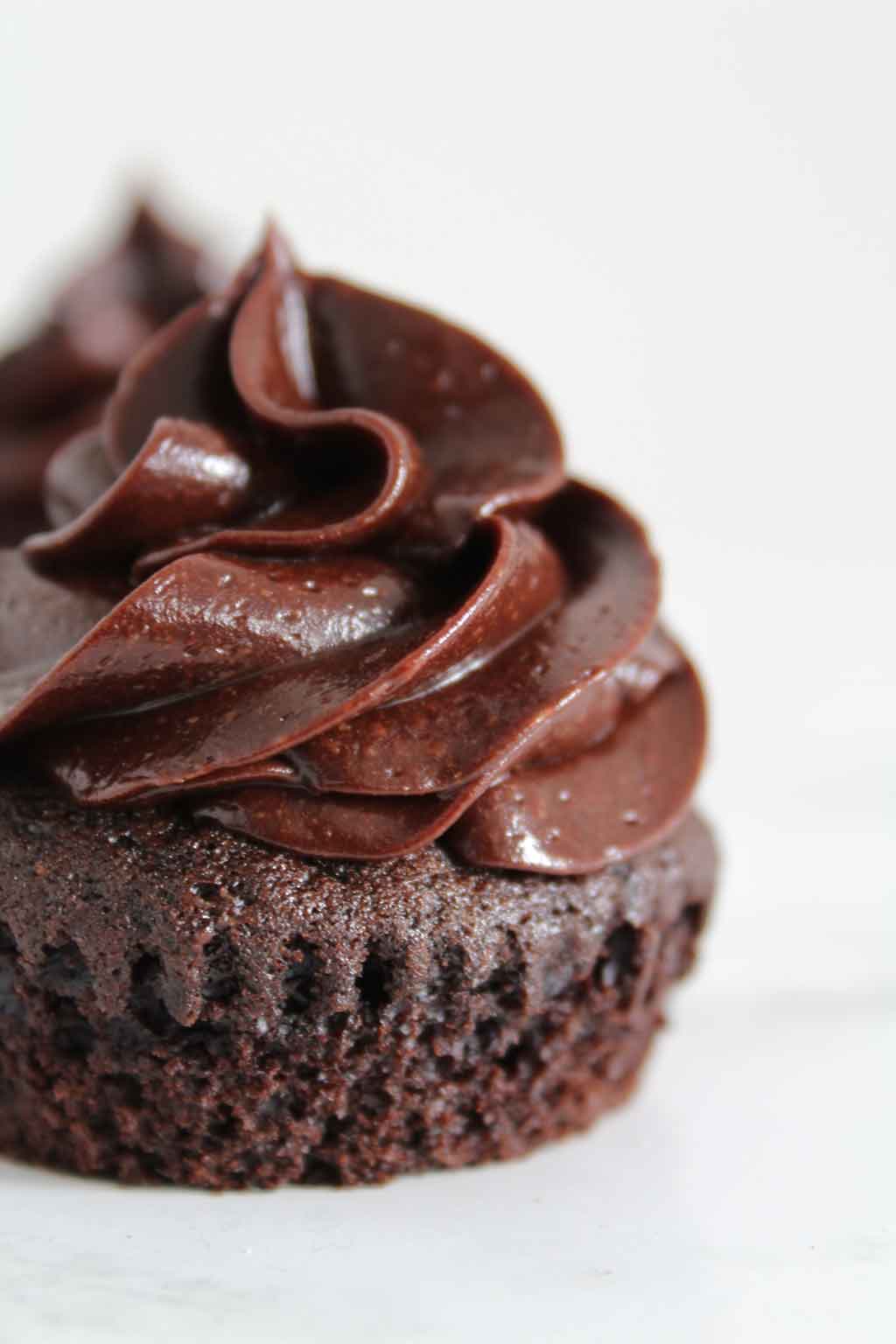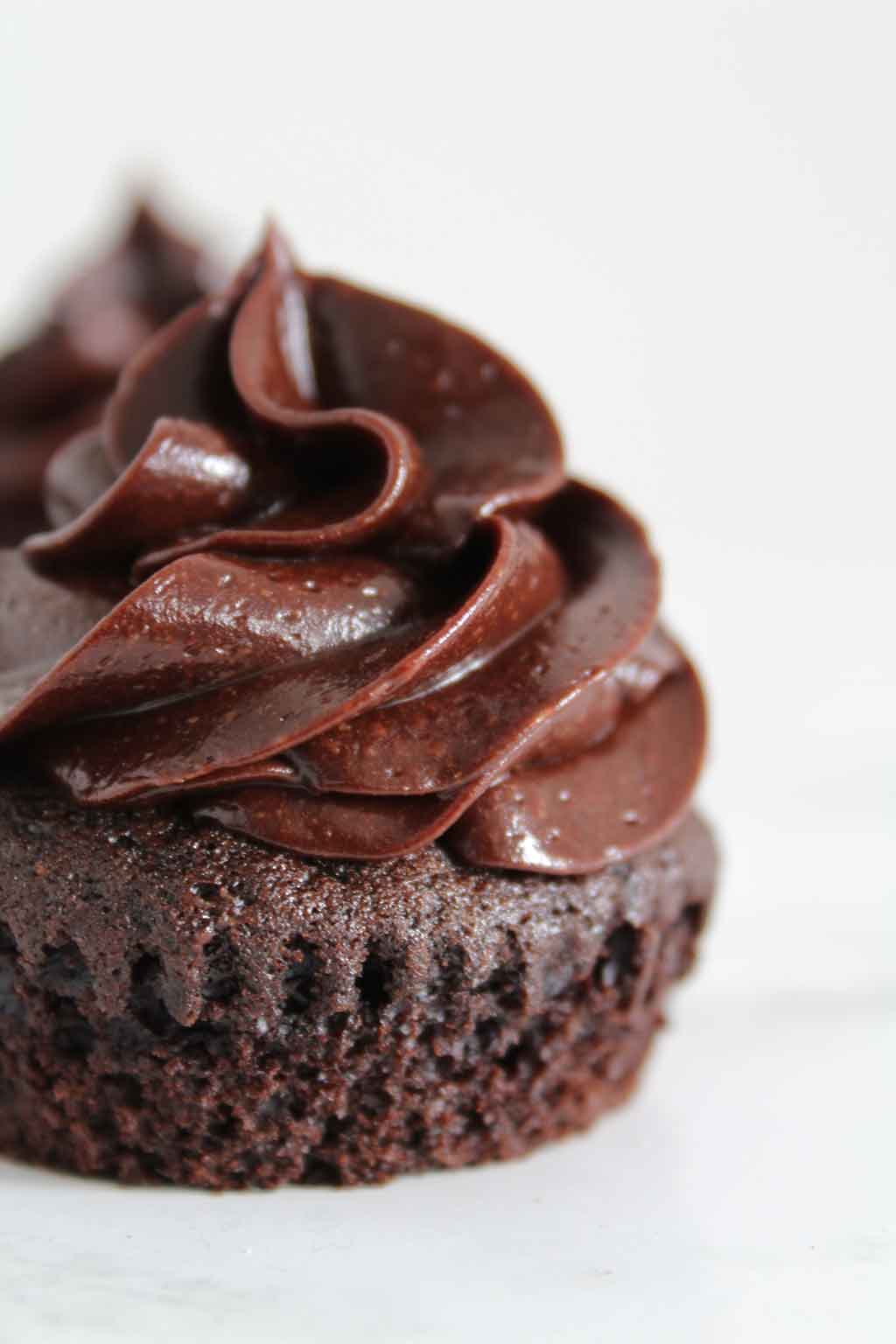 I'm starting this list with my favourite cupcakes, classic chocolate! These are basic, fluffy chocolate cupcakes topped with chocolate buttercream. No fancy ingredients and super easy to make.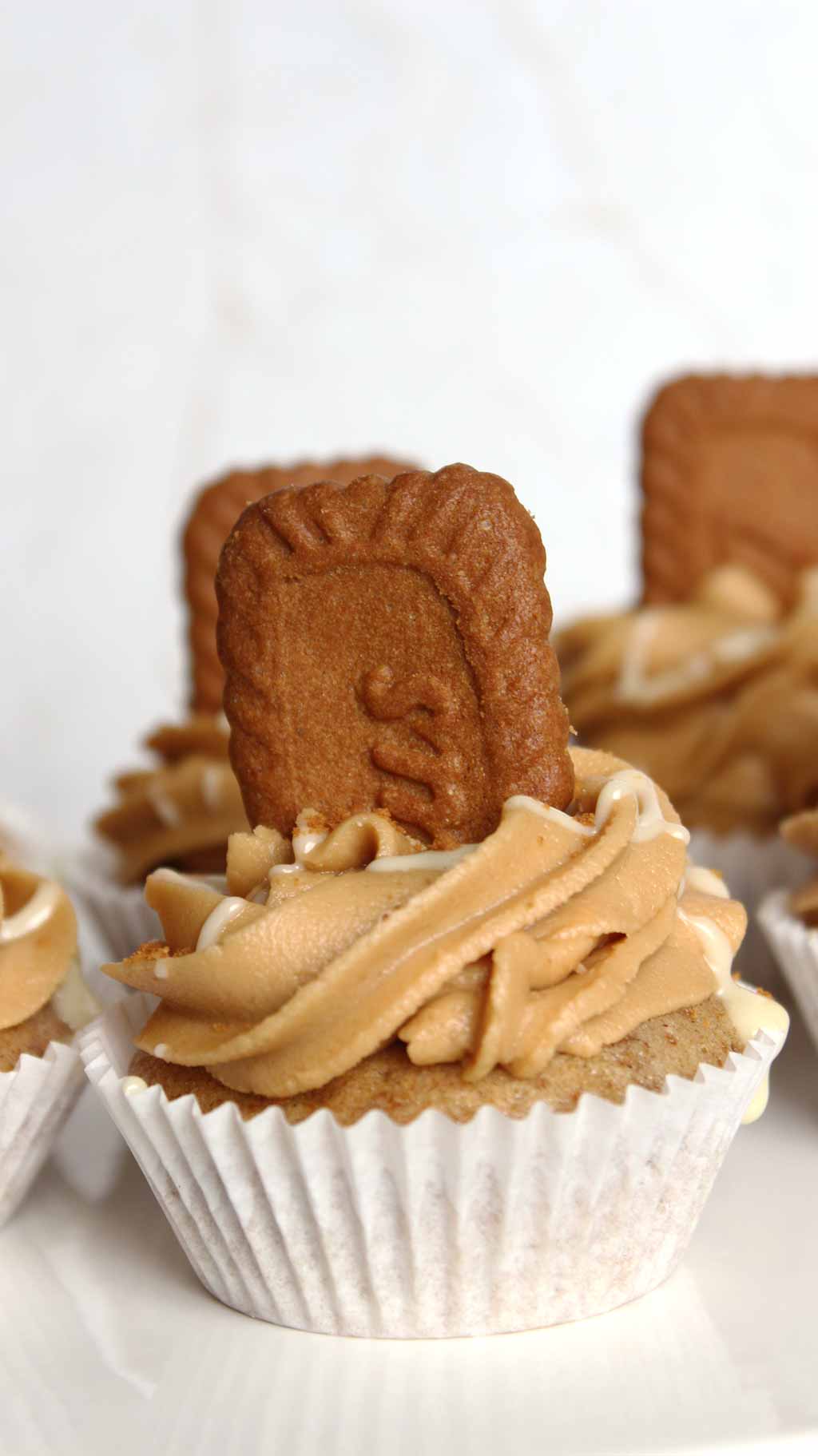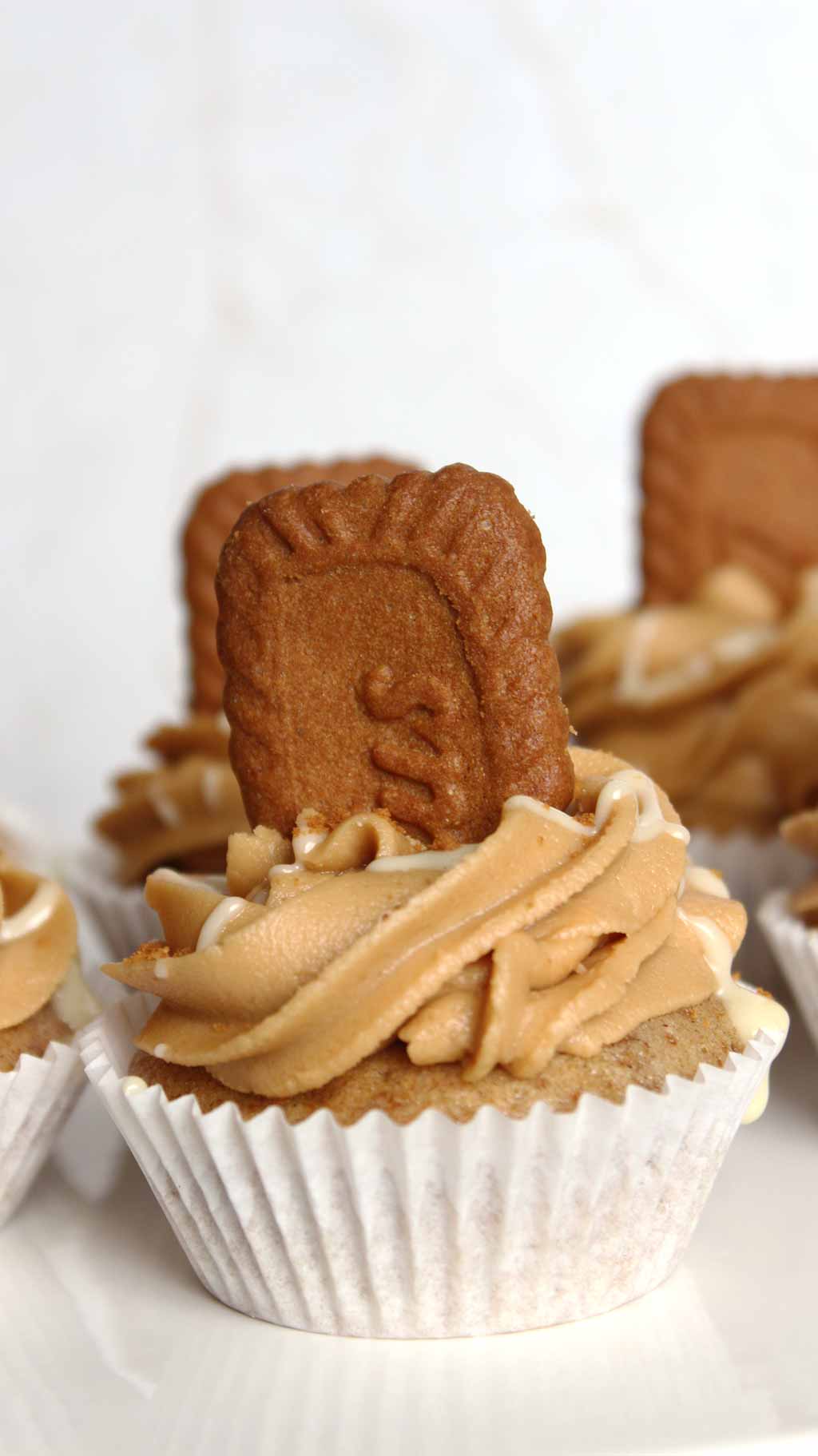 Next we have Biscoff flavoured cupcakes. Because in case you didn't know, Lotus Biscoff biscuits and spreads are vegan. Naturally, I had to make some vegan Biscoff desserts using them, including these cupcakes.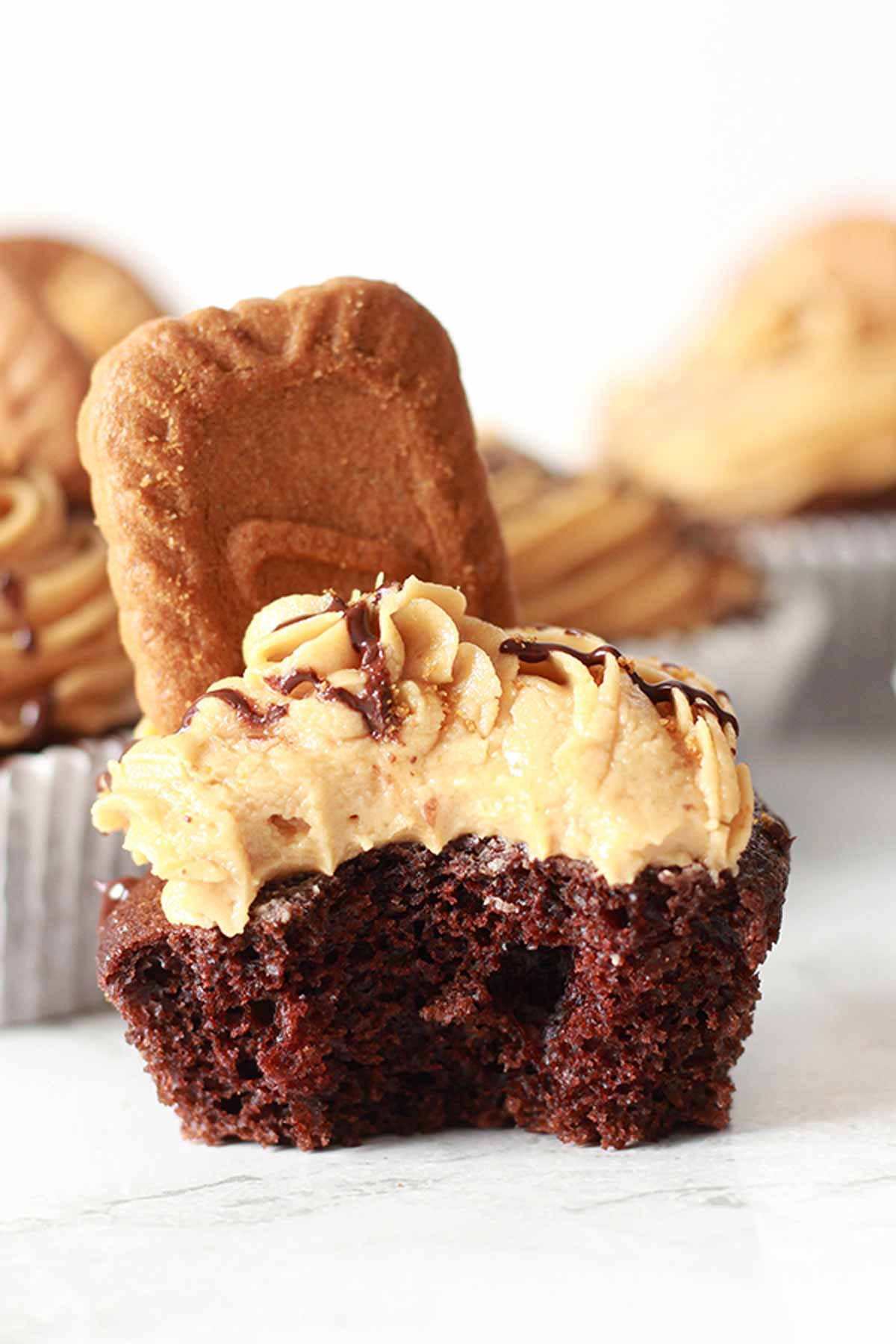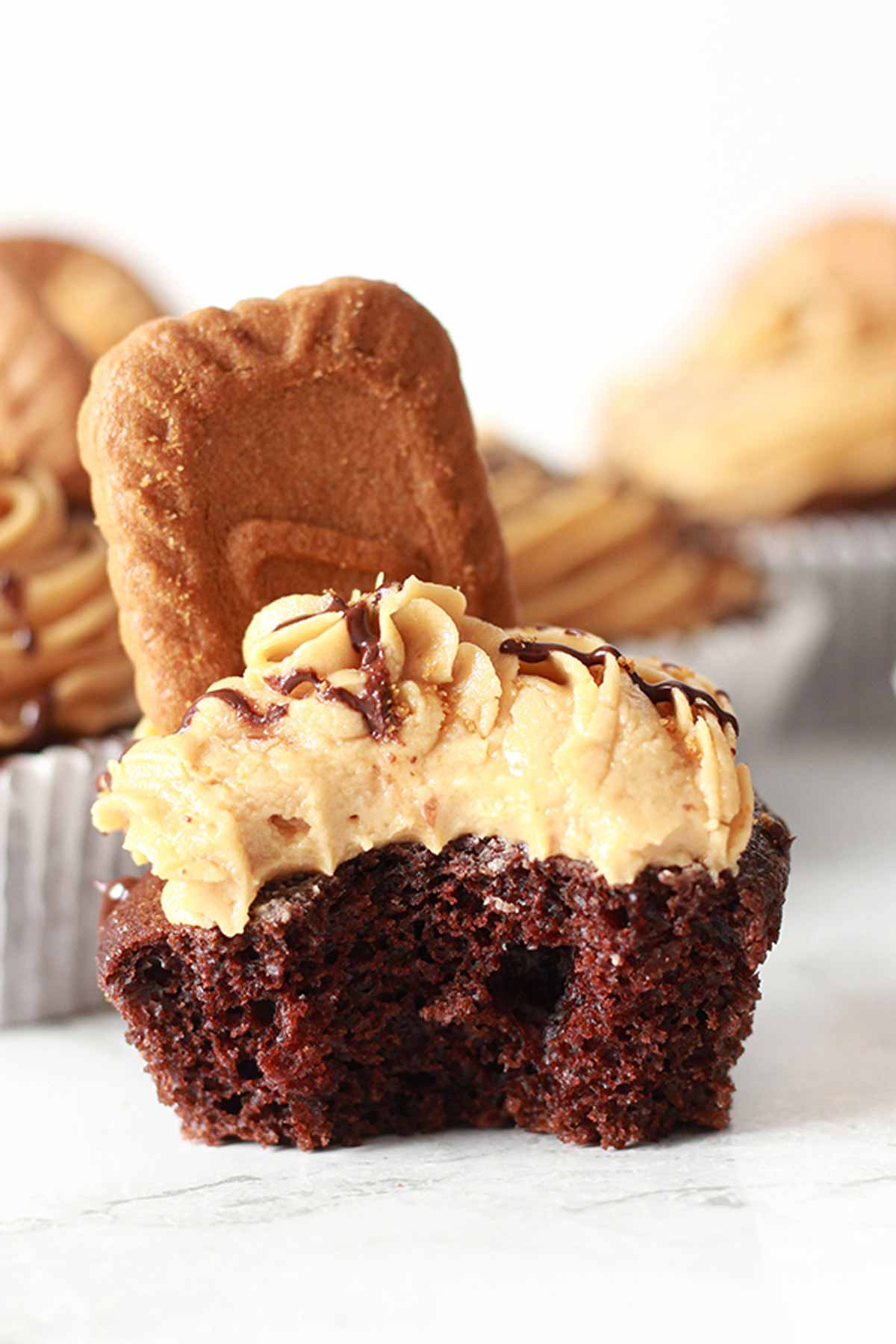 I told you! I don't mess around when it comes to Biscoff. Check out this easy recipe for chocolate and Biscoff cupcakes. Light, fluffy chocolate sponge cakes with creamy Biscoff frosting.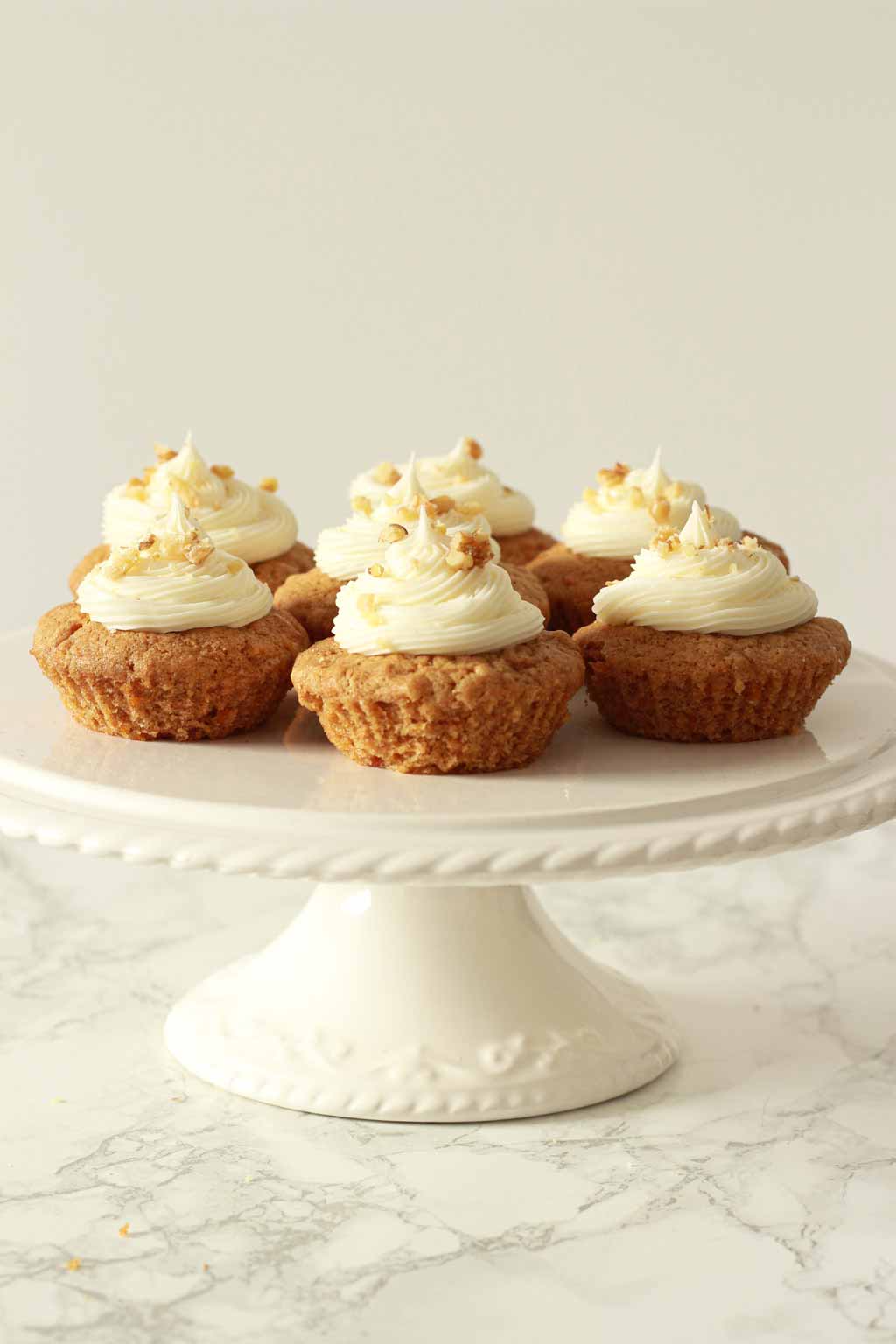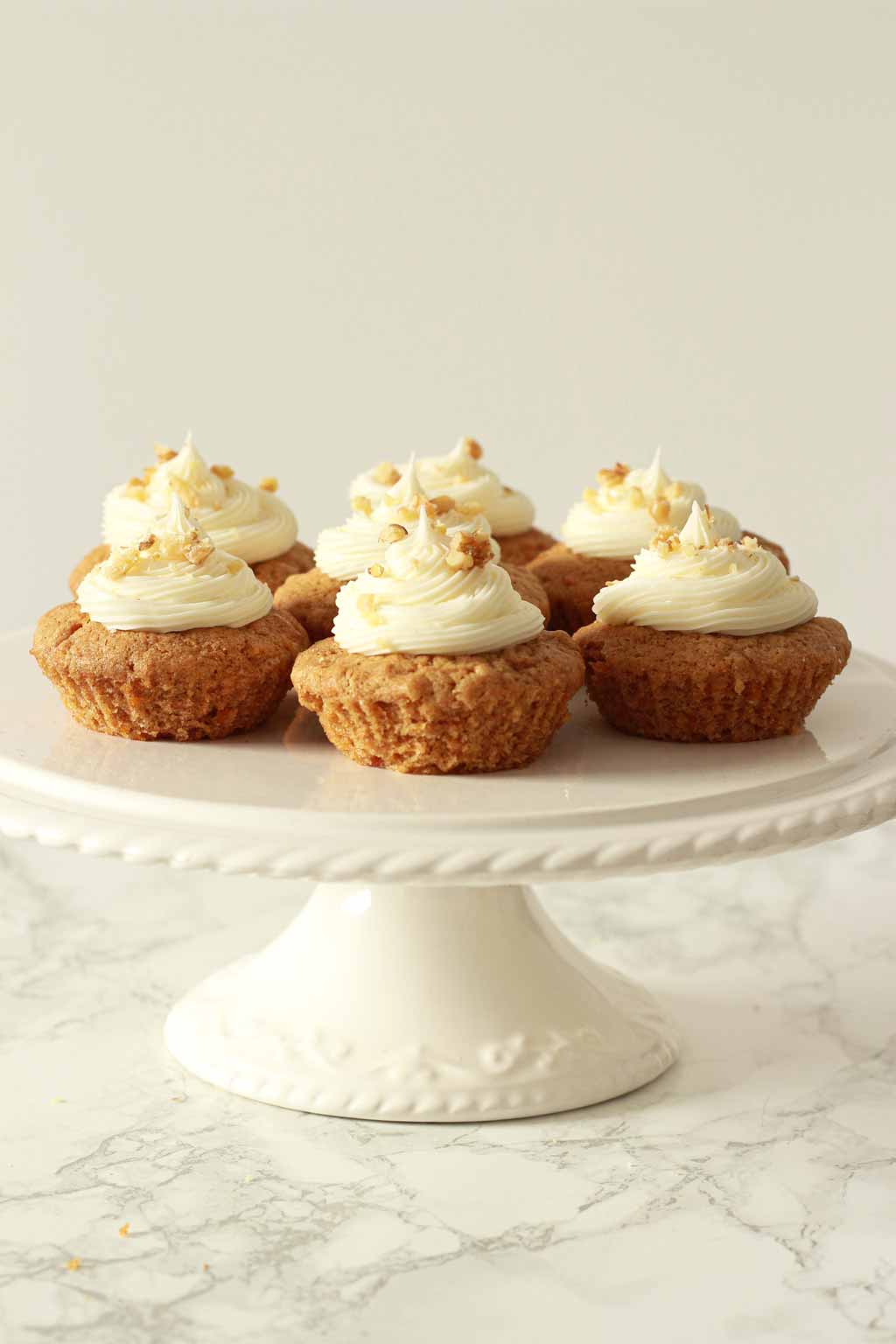 These dainty, bite-size carrot cakes are fun to bake around Easter time but of course, still delicious all year round! Top them with my dairy-free cream cheese frosting for a traditional taste.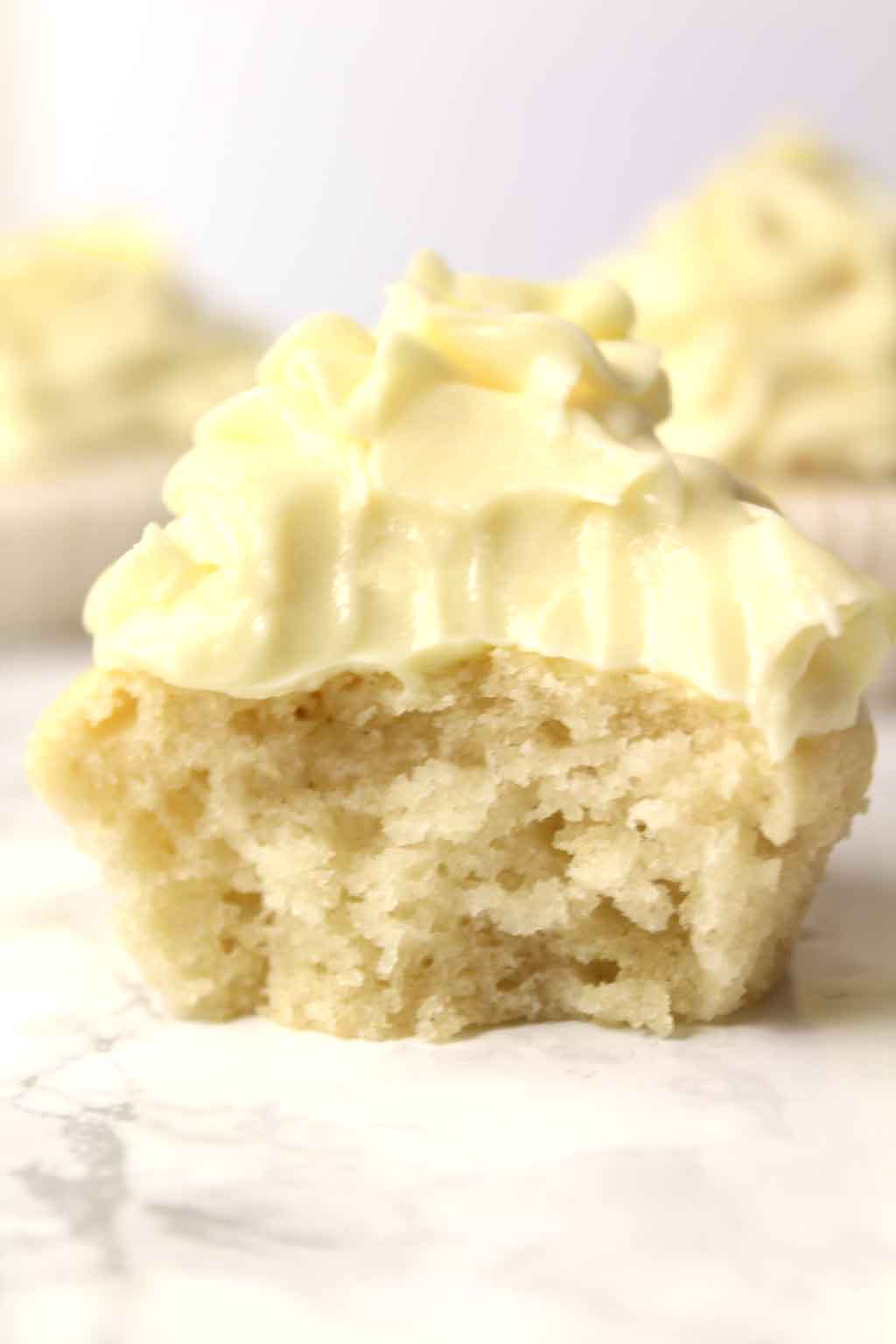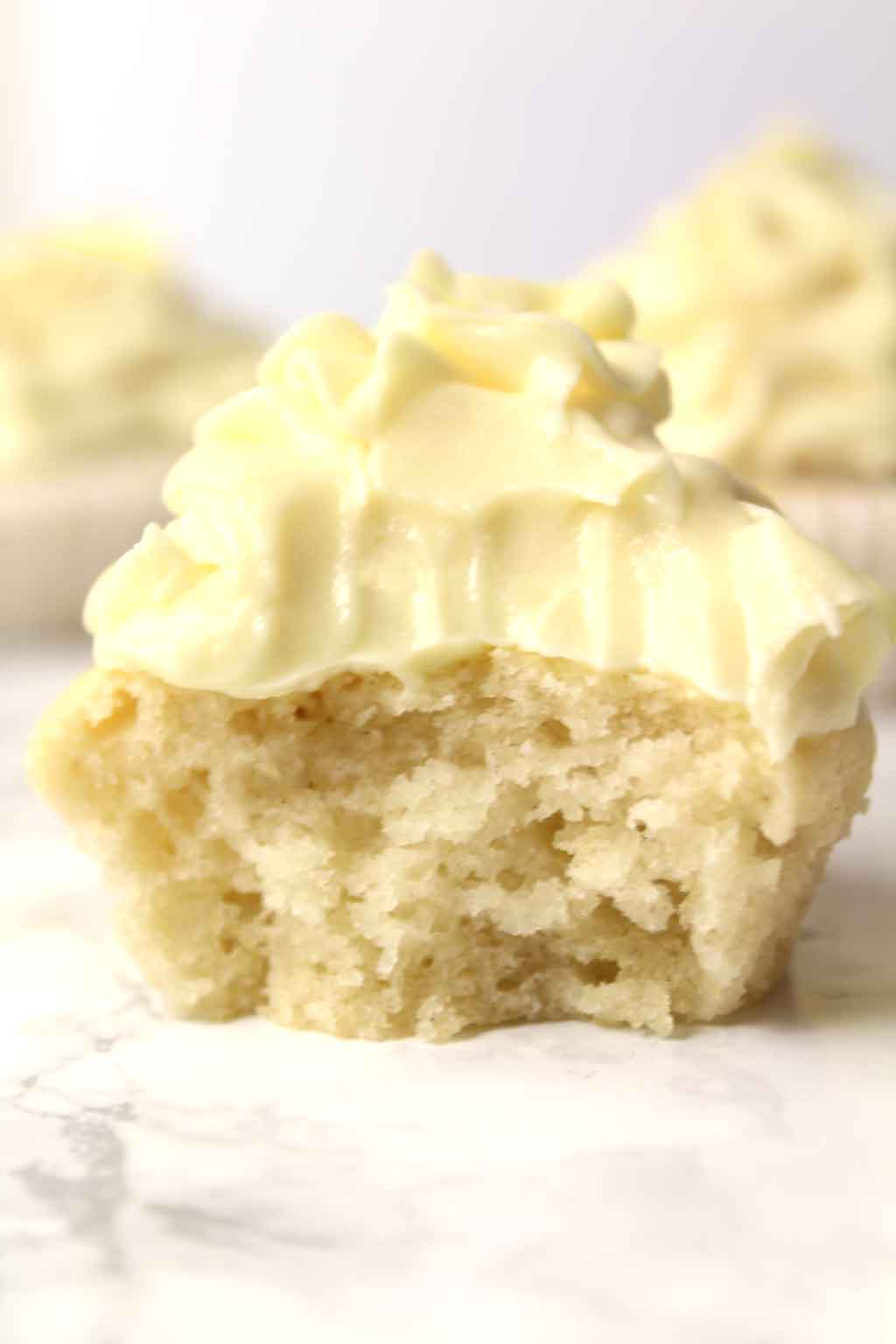 You just can't beat the classics, can you? No vegan cupcake list would be complete without vanilla cupcakes. A simple, elegant cupcake perfect, for all occasions.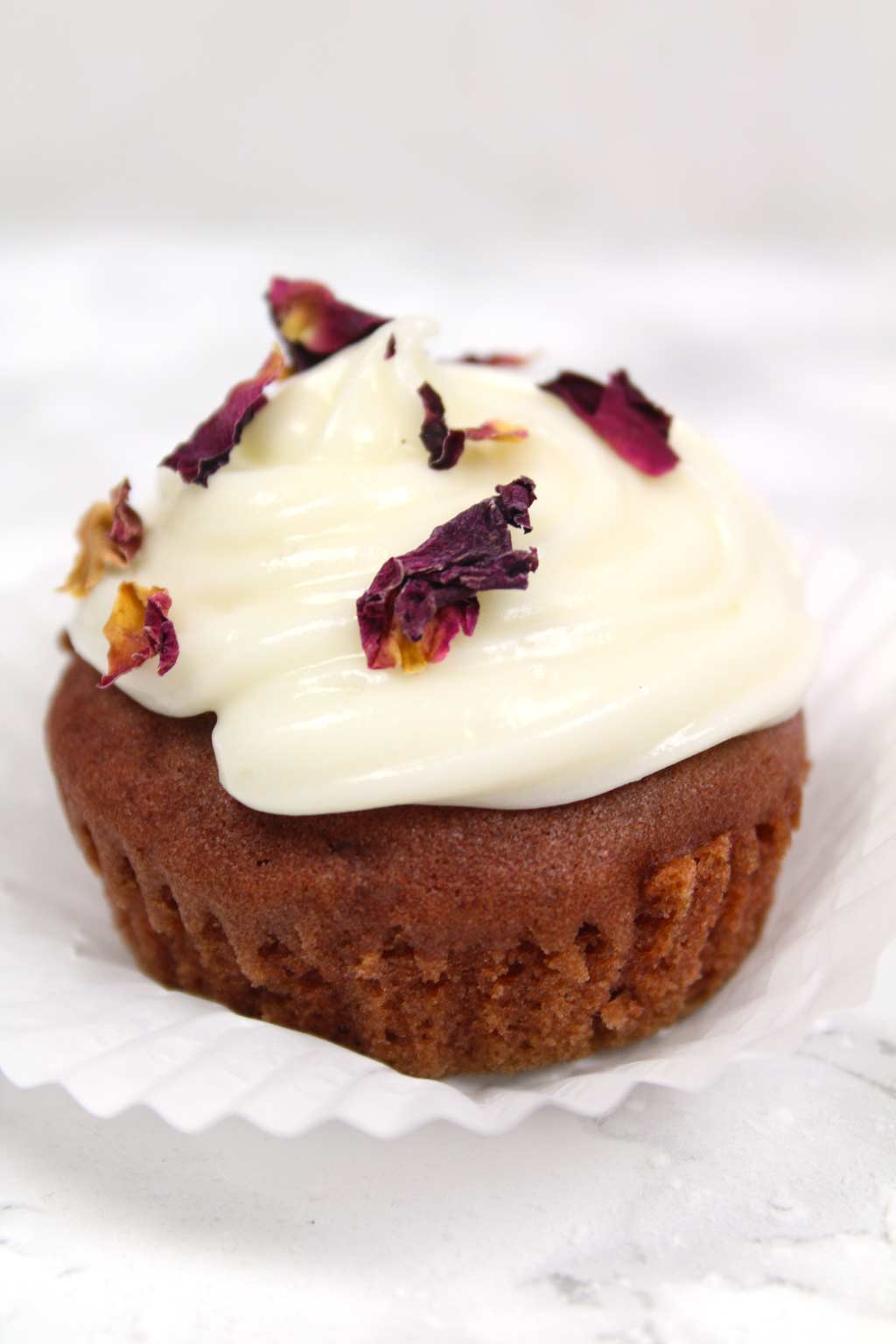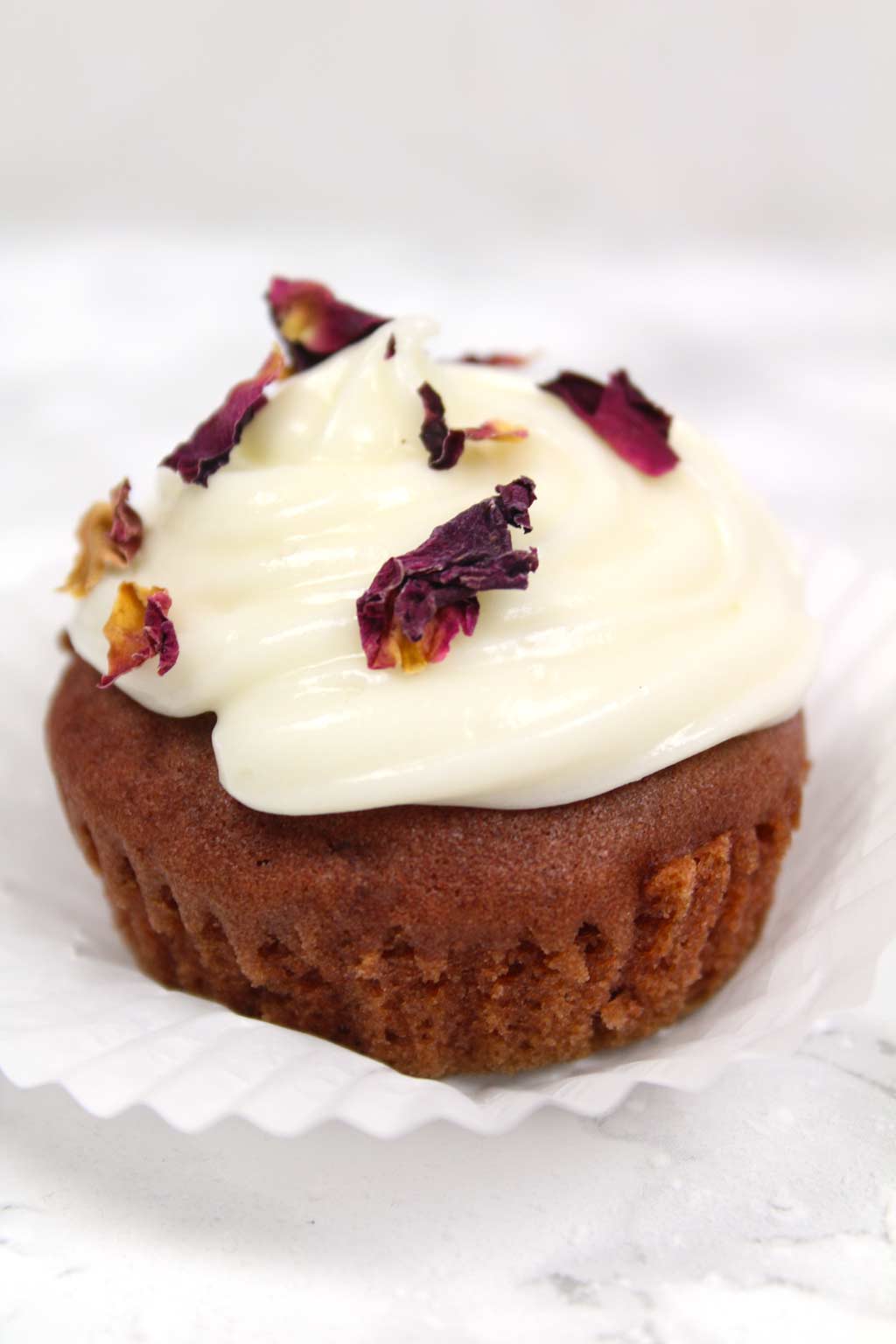 Red velvet as a cake flavour is quite controversial here in the UK. At least, it is where I'm from! Some people love it, some hate it, and some say it's nothing more than a vanilla cake in disguise. But if you're a fan, check out these red velvet cupcakes, complete with vegan cream cheese frosting.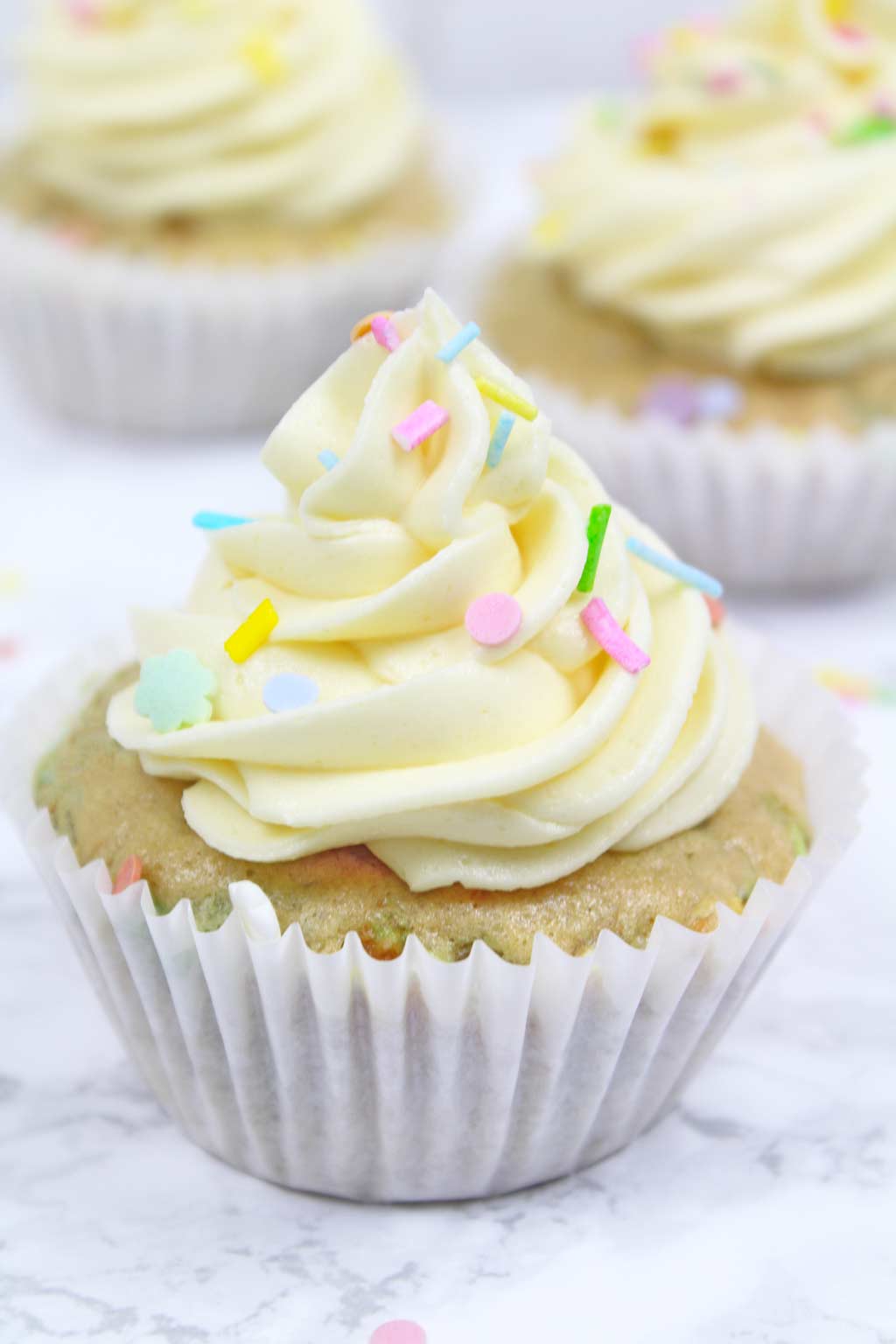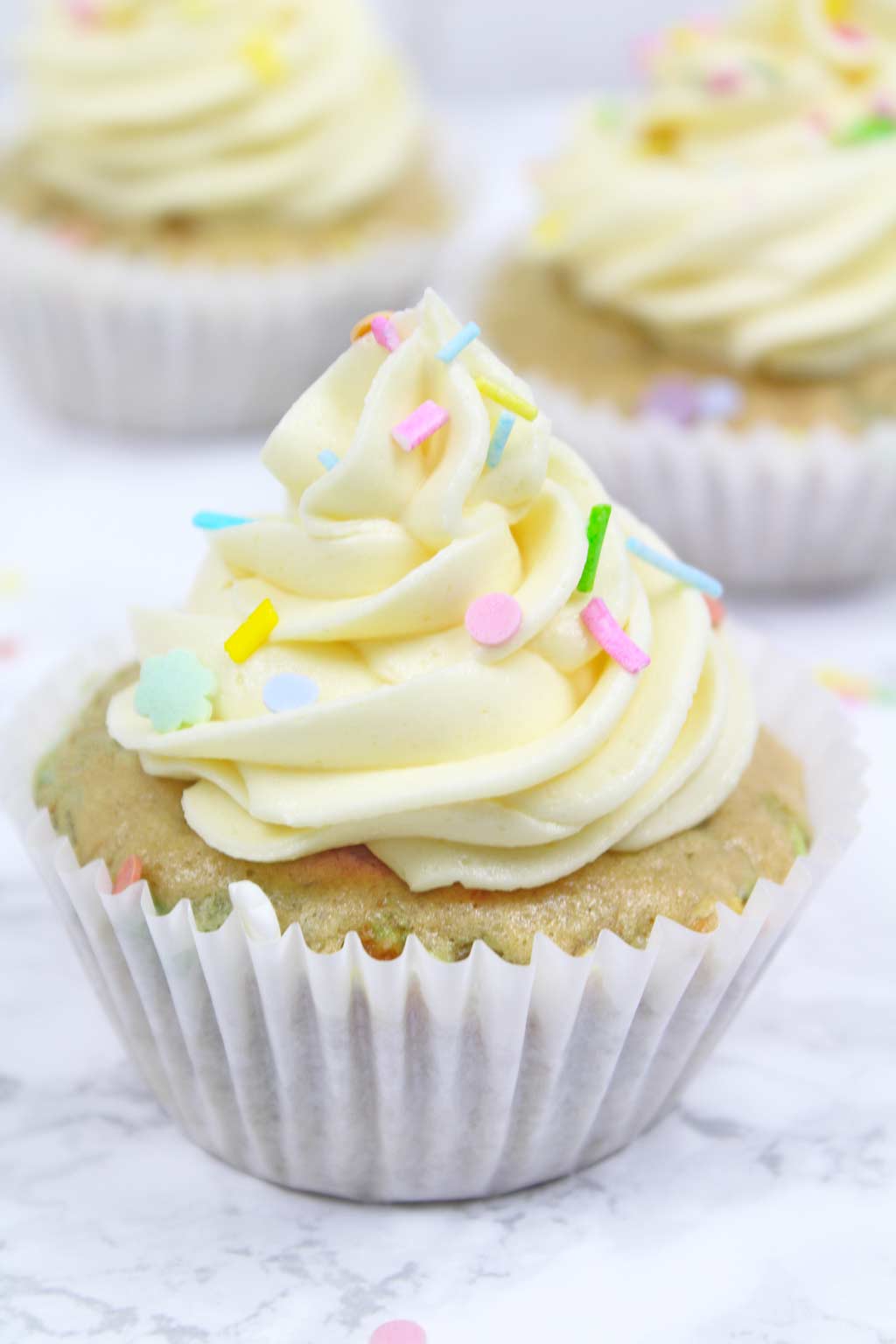 These cupcakes are great for children's birthday parties. A simple vanilla cupcake filled with colourful sprinkles and topped with vegan vanilla buttercream.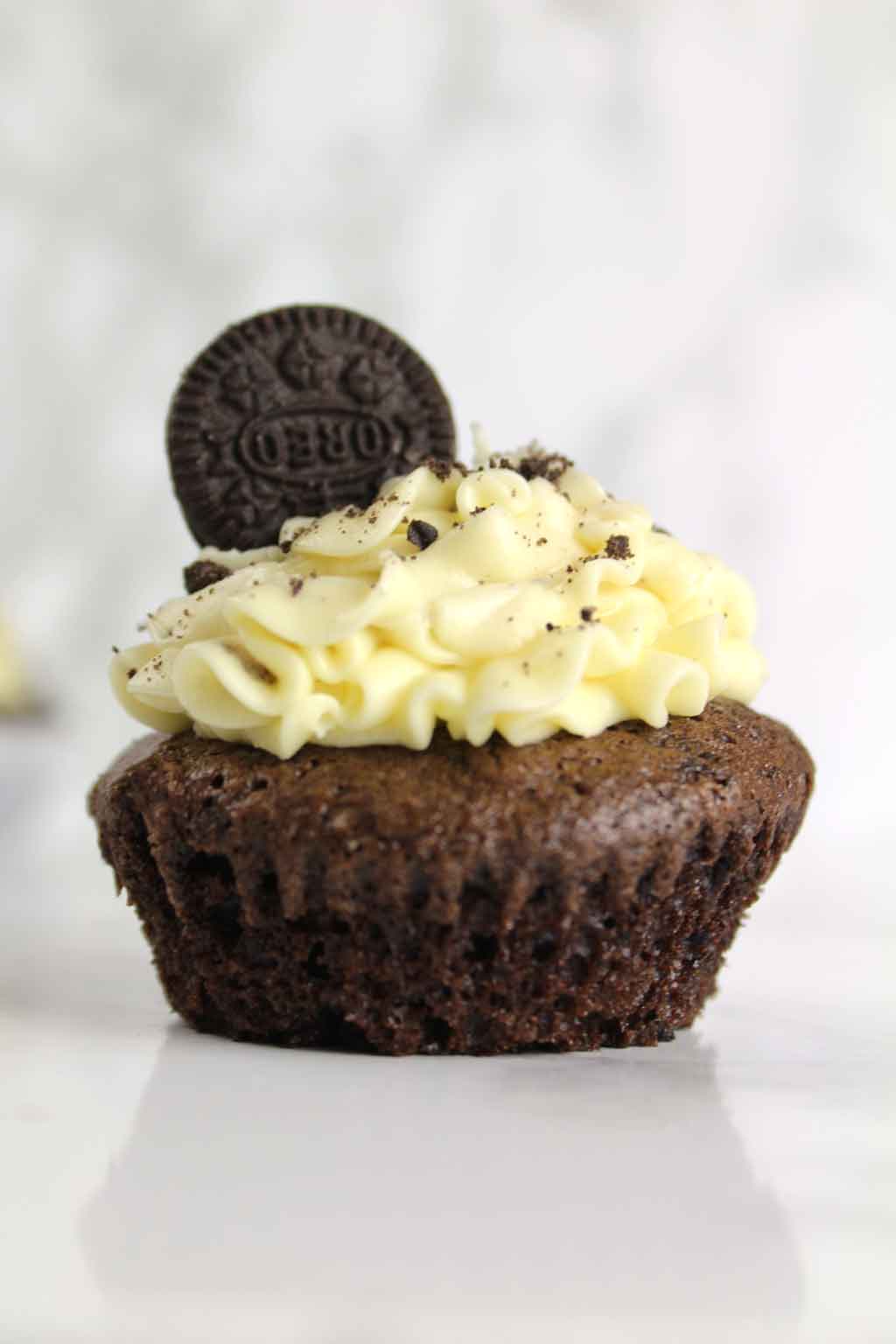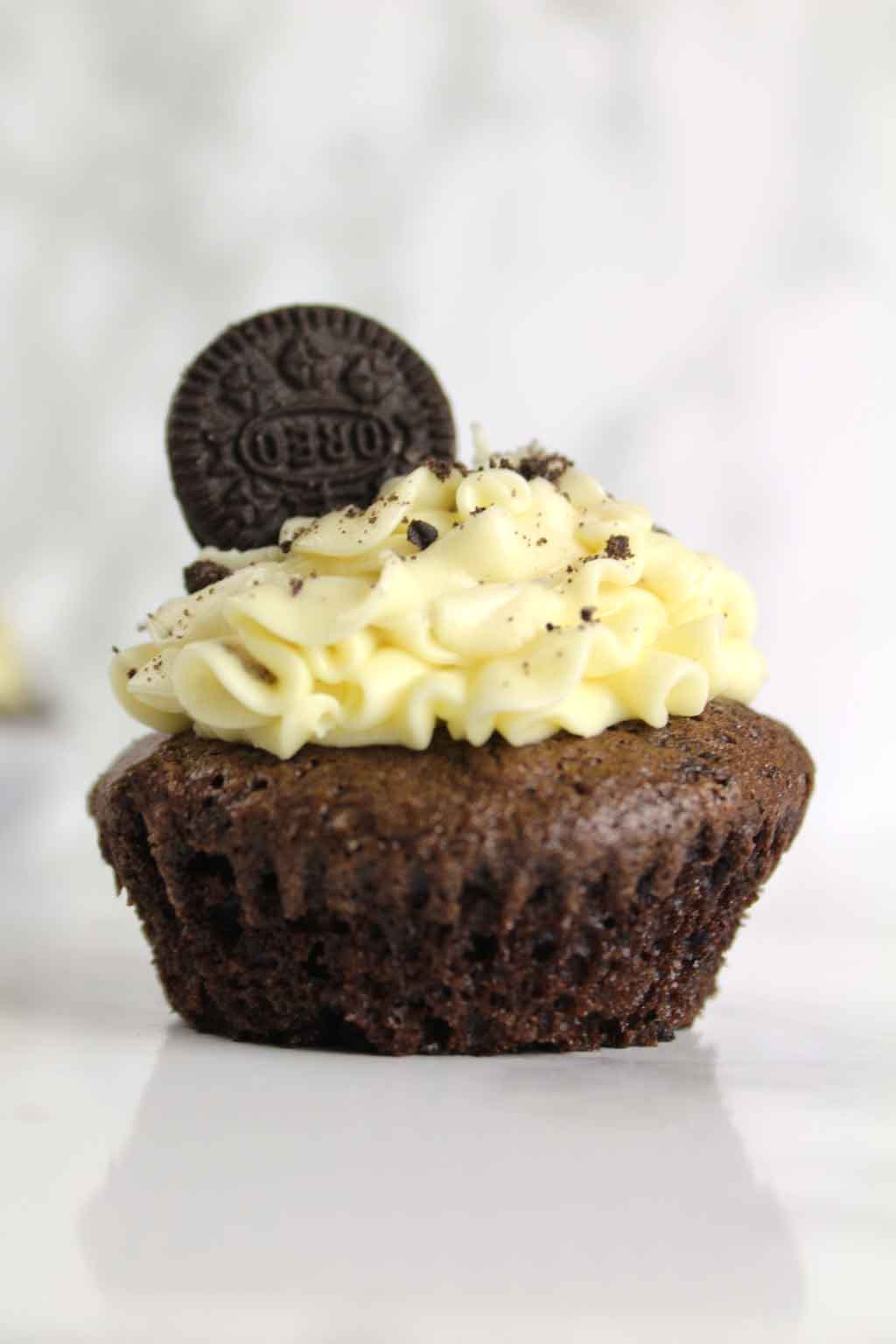 If you fancy taking a plain old chocolate cupcake to the next level, try pairing them with some Oreo biscuits and vanilla buttercream to make cookies and cream cupcakes.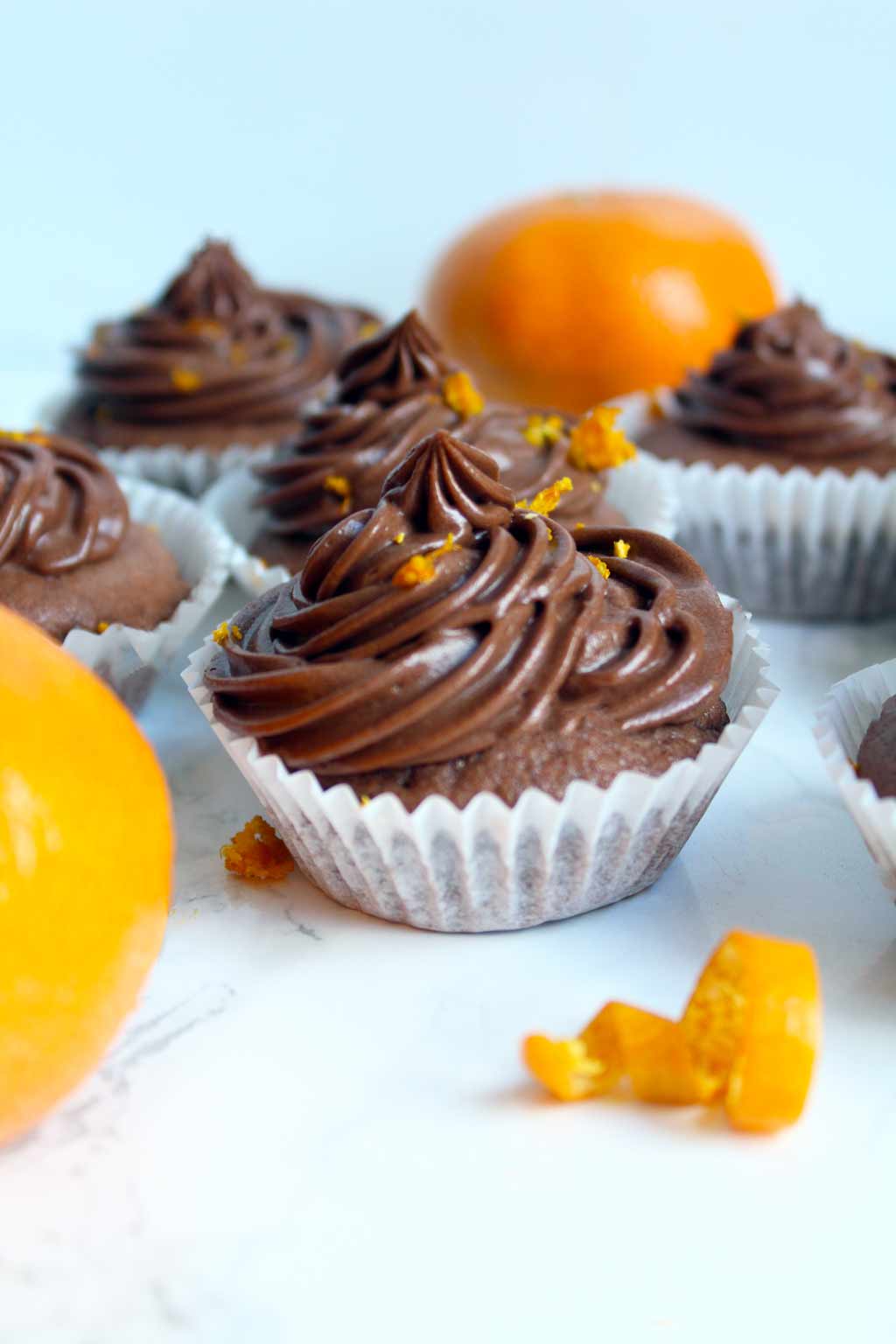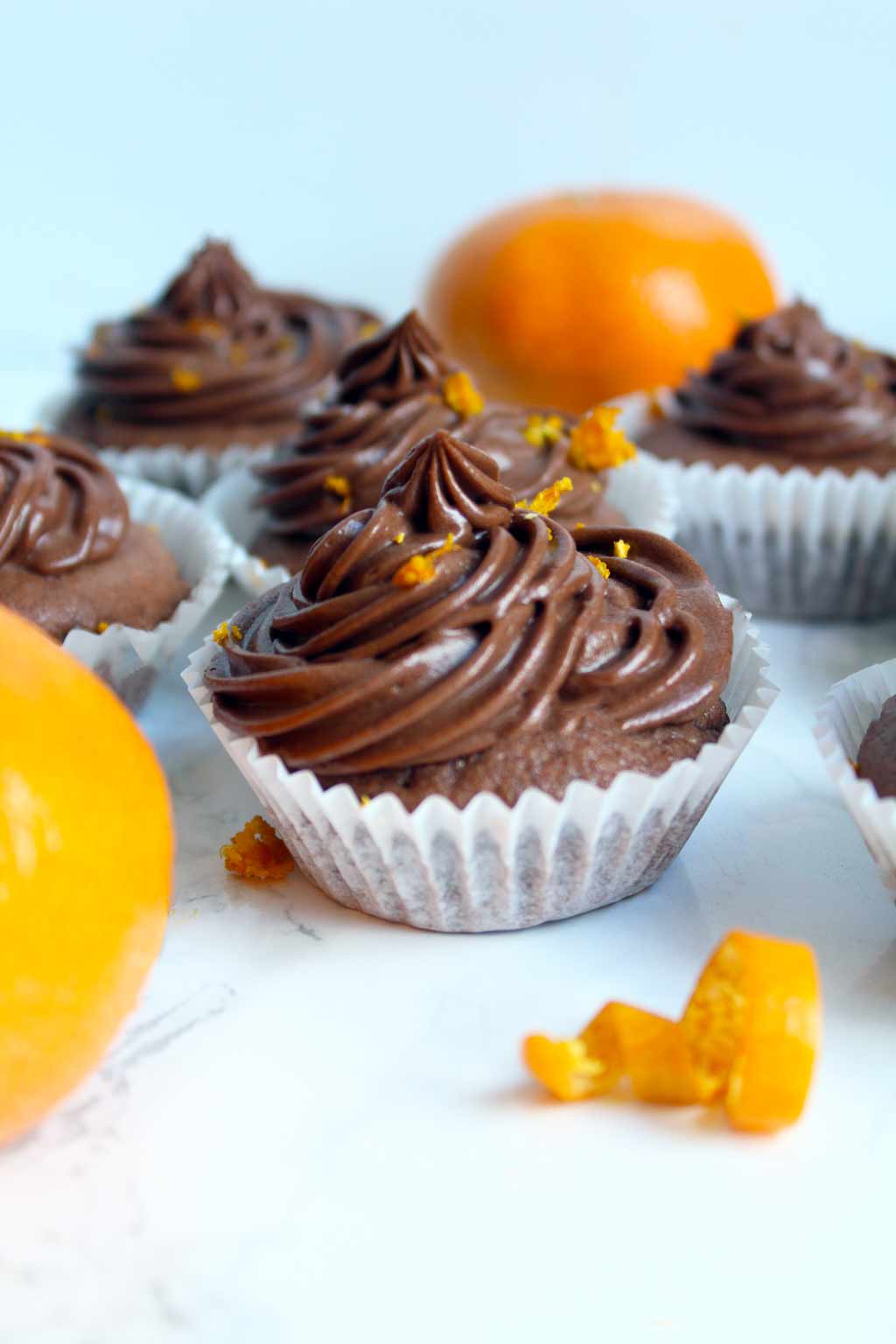 Like Terry's Chocolate Orange? Then you'll love these! A simple frosted chocolate sponge cake with orange flavouring throughout.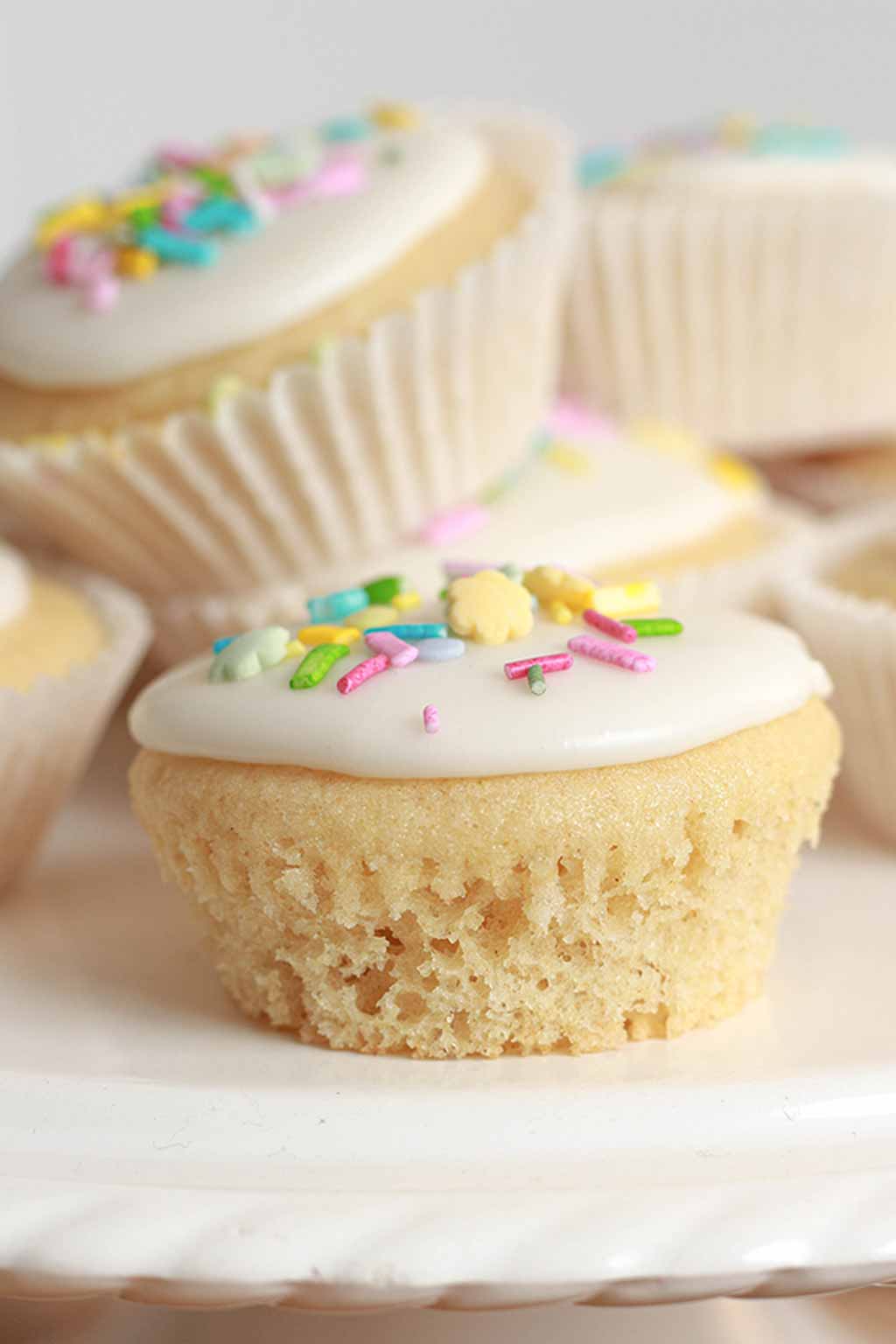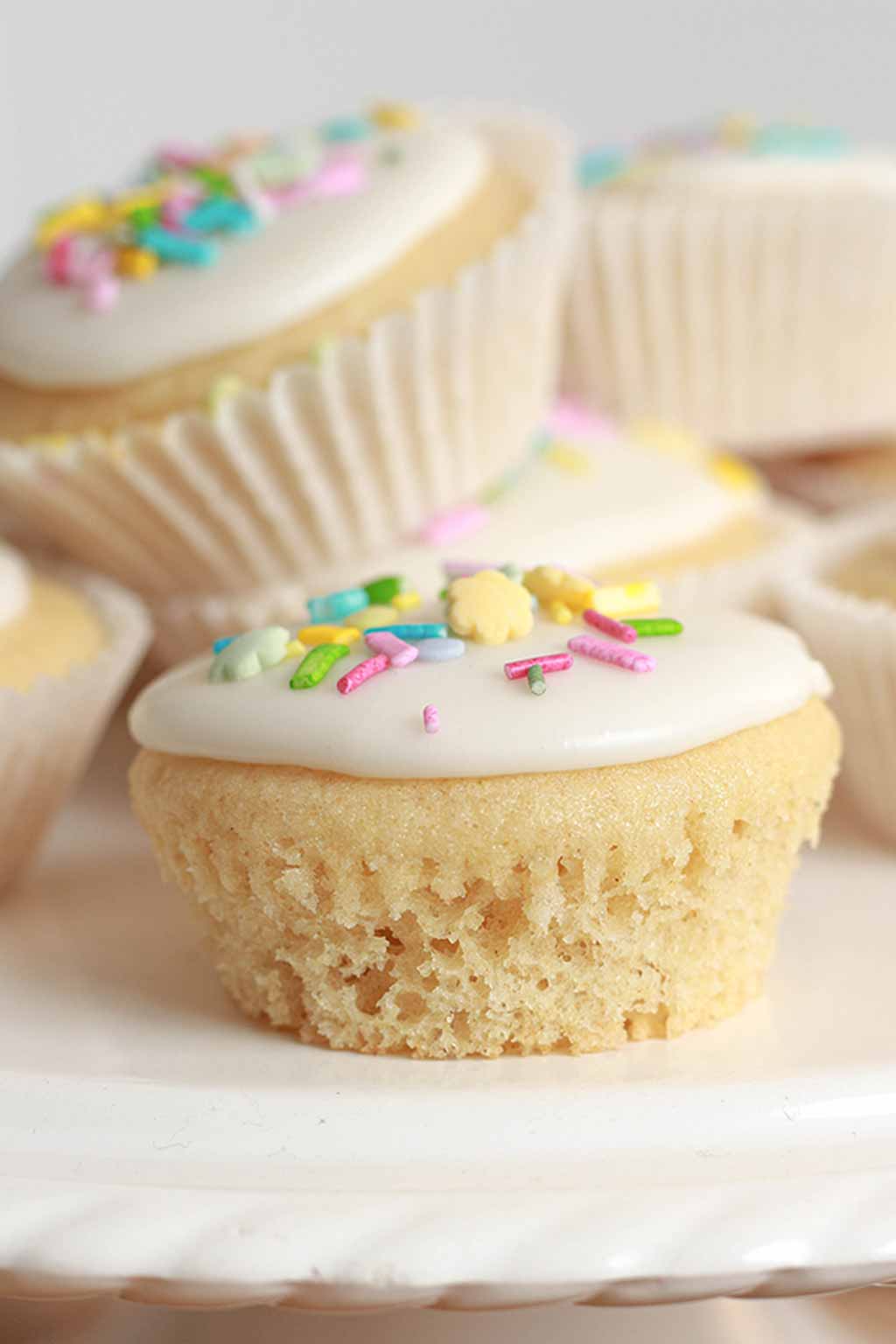 OK, technically these are not "cup" cakes, since they're so tiny, but I thought they deserved a place on this list! These bite-sized treats are so nostalgic for me and bring back memories of childhood birthday parties!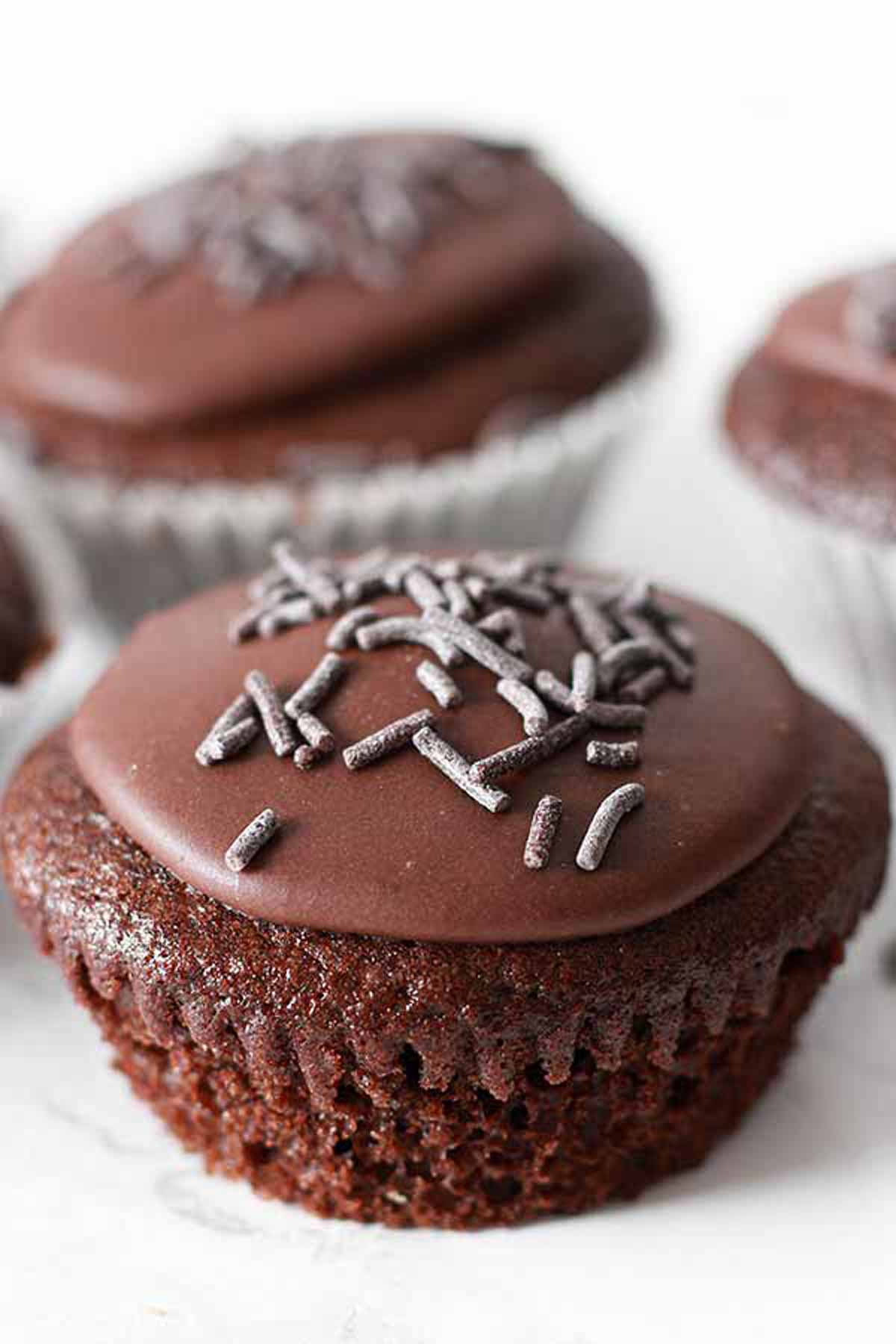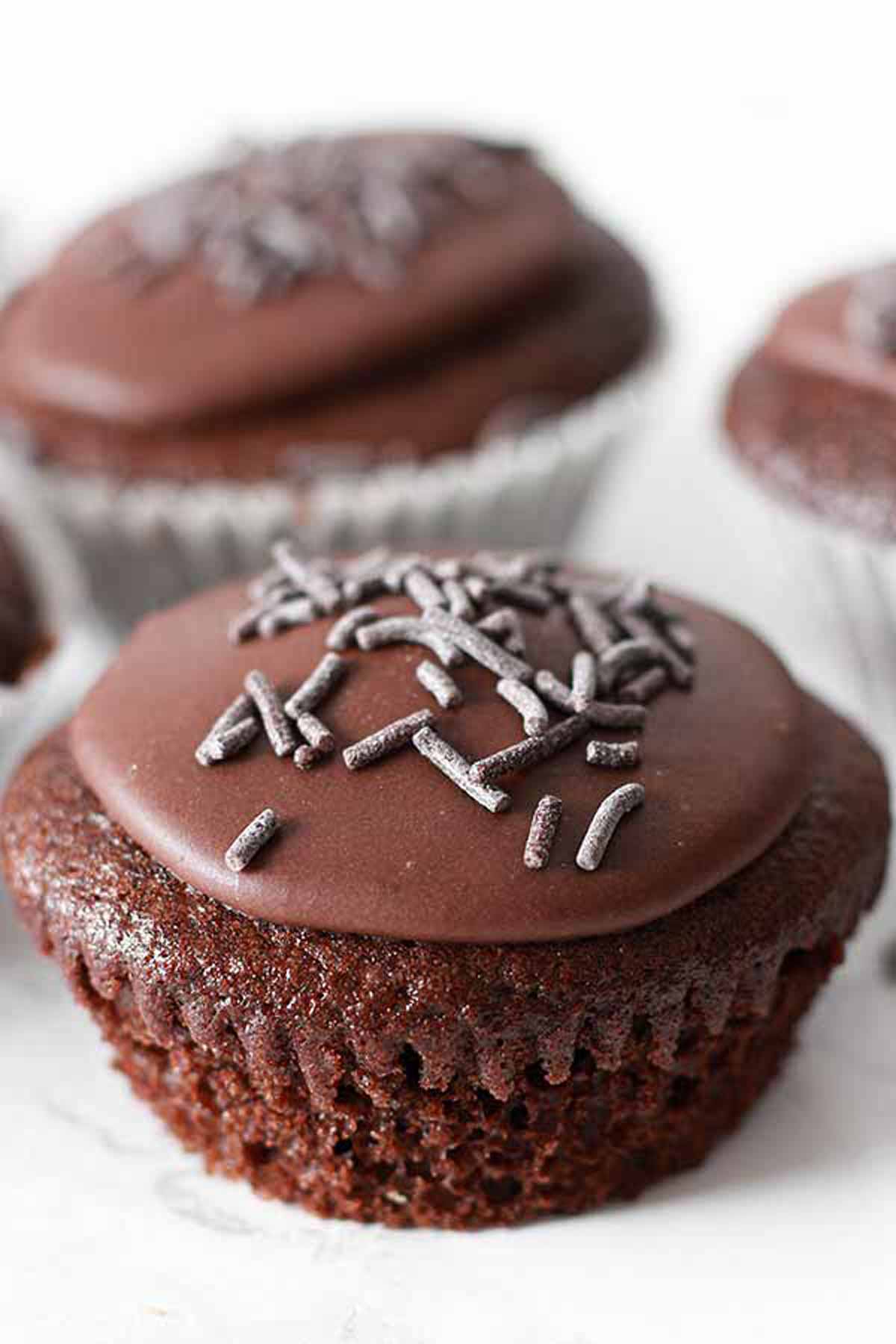 Of course, I had to include a chocolate version of the humble fairy cake too. They're simple, mini chocolate cupcakes topped with a chocolate water icing and chocolate sprinkles.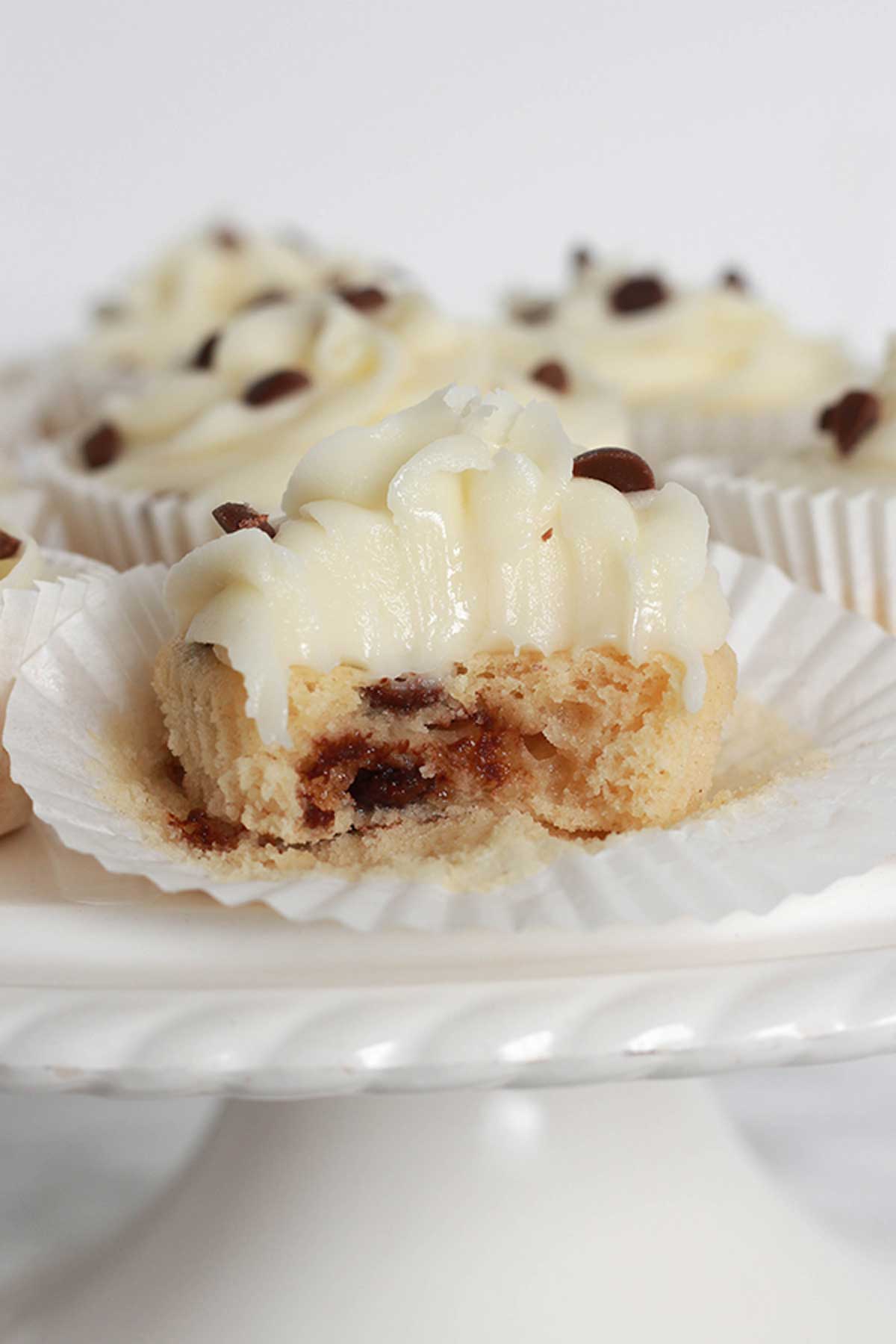 A classic vanilla cupcake with vanilla buttercream, filled and topped with dairy-free chocolate chips.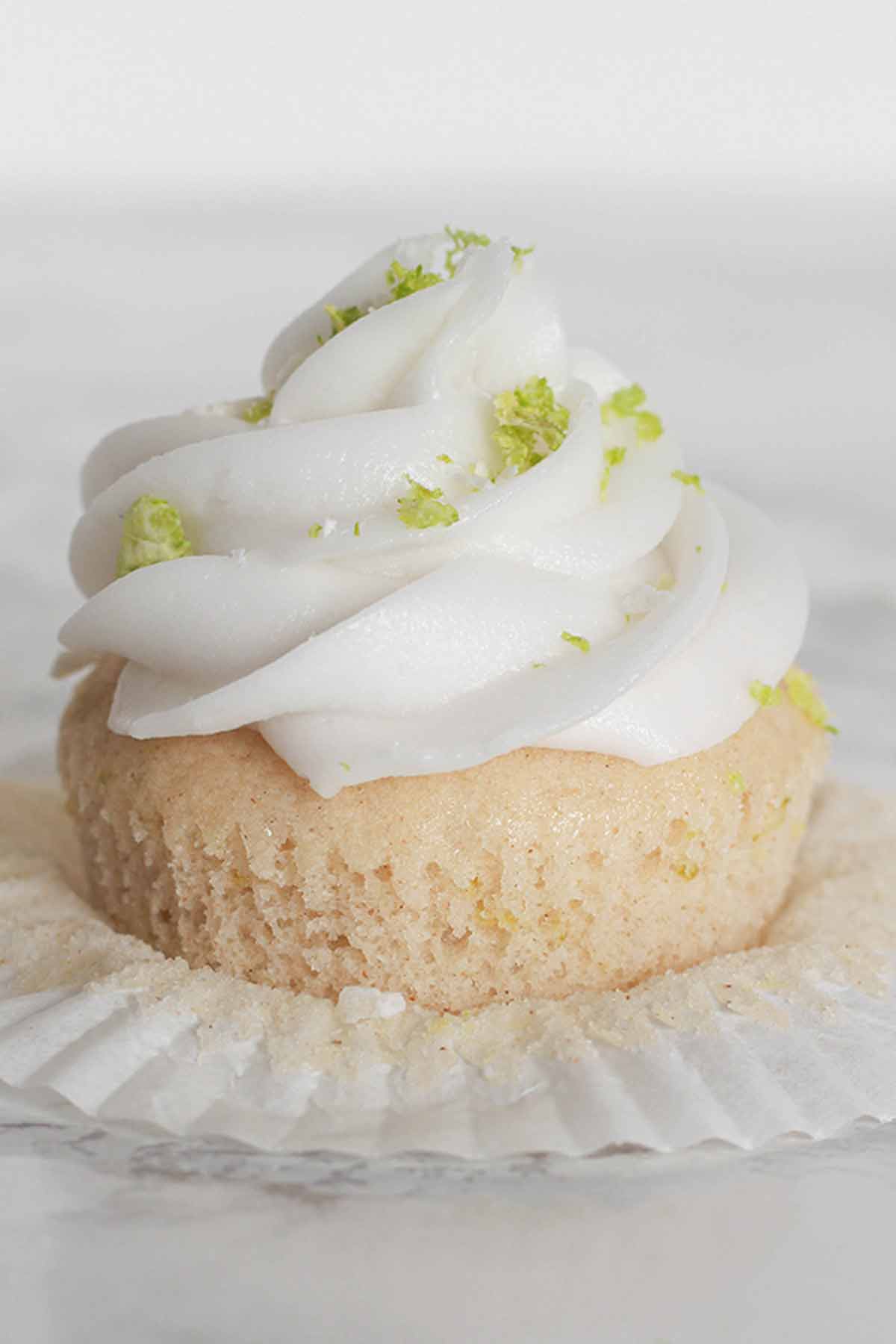 A light and airy, these lime and coconut cupcakes are the perfect summery treat. Soft cupcakes made with coconut milk and lime juice, topped with coconut frosting and lime zest.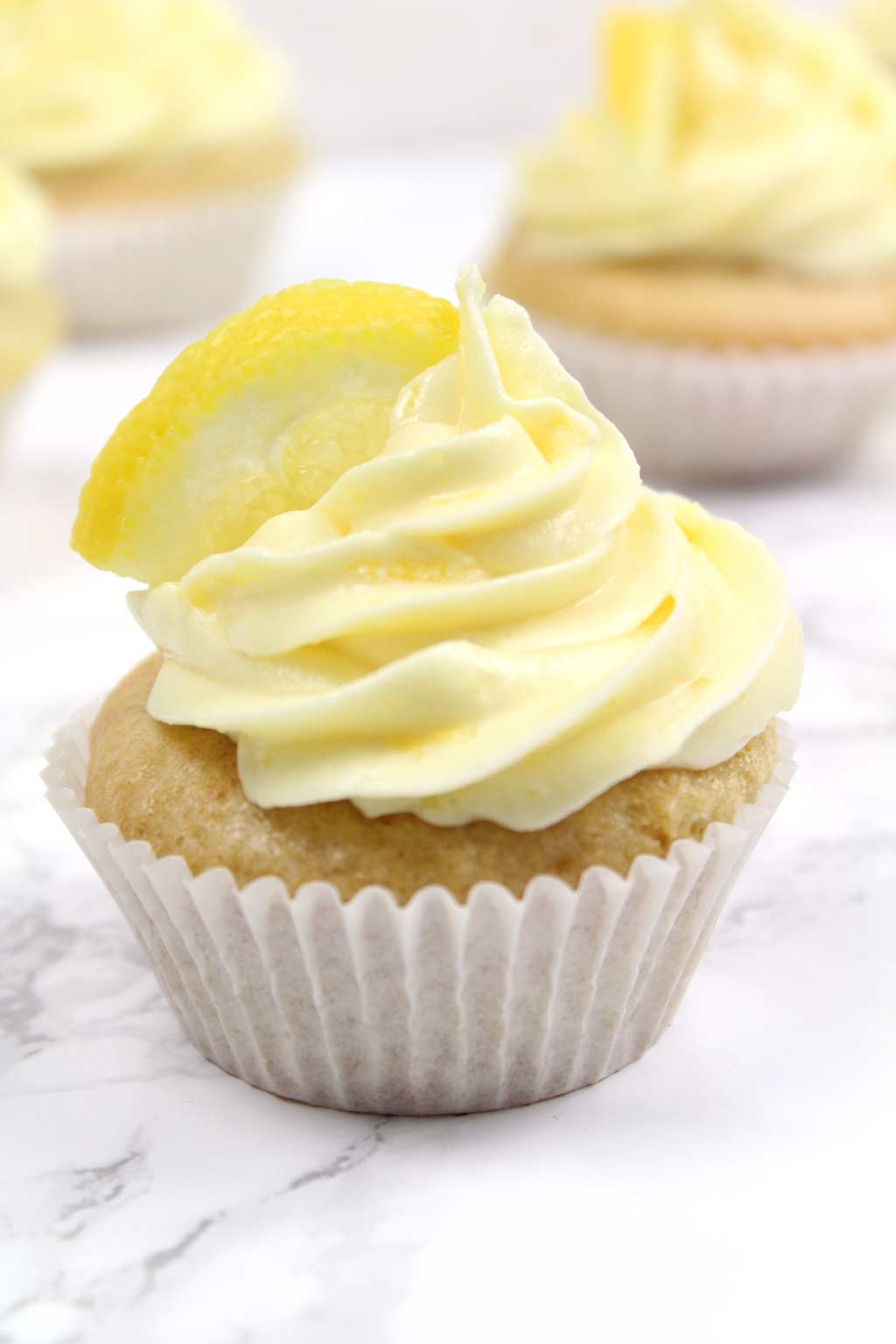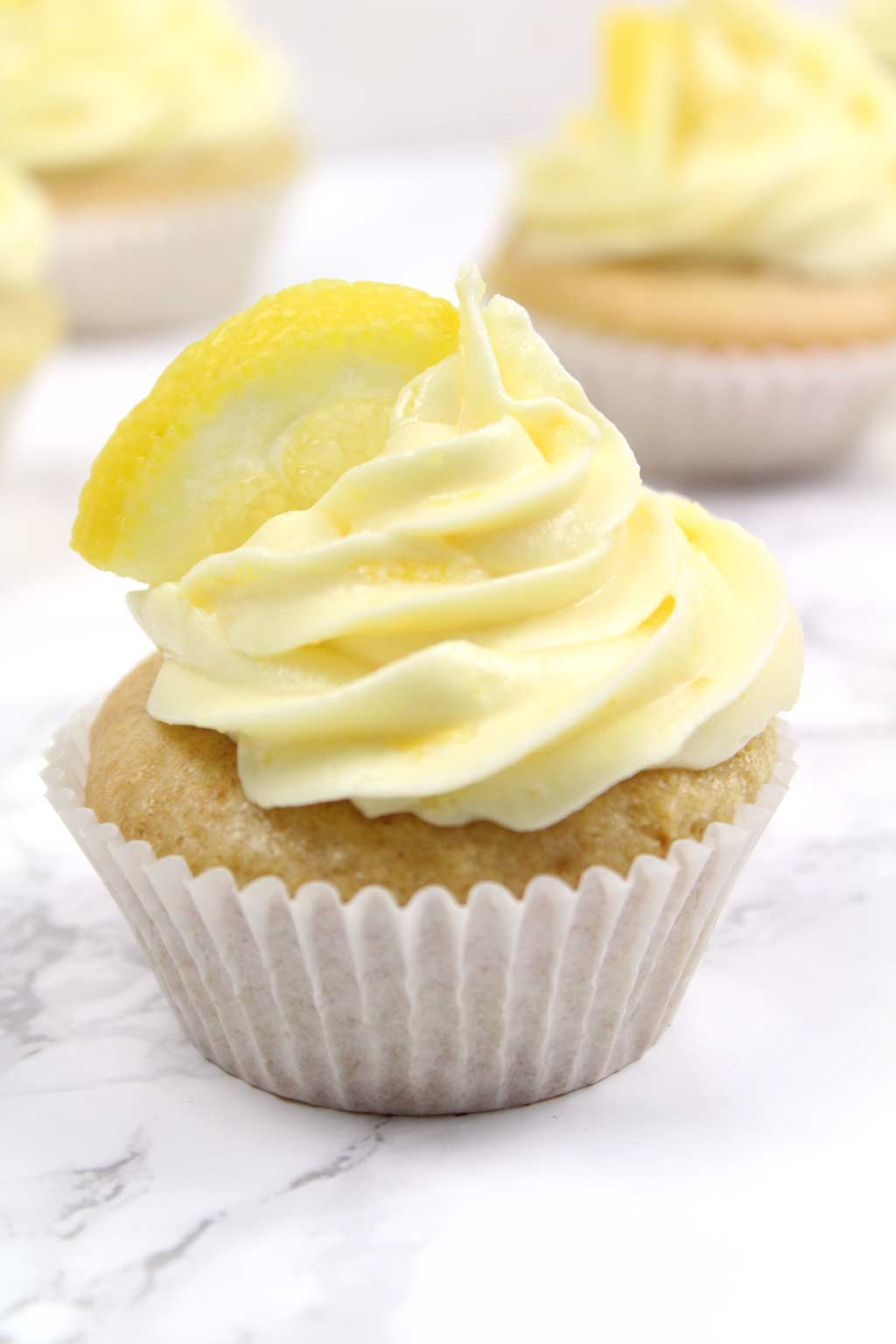 Adapted from my lemon drizzle cake recipe, these cupcakes are the perfect mix of sweet and sour. Top them with lemon buttercream for an extra special treat.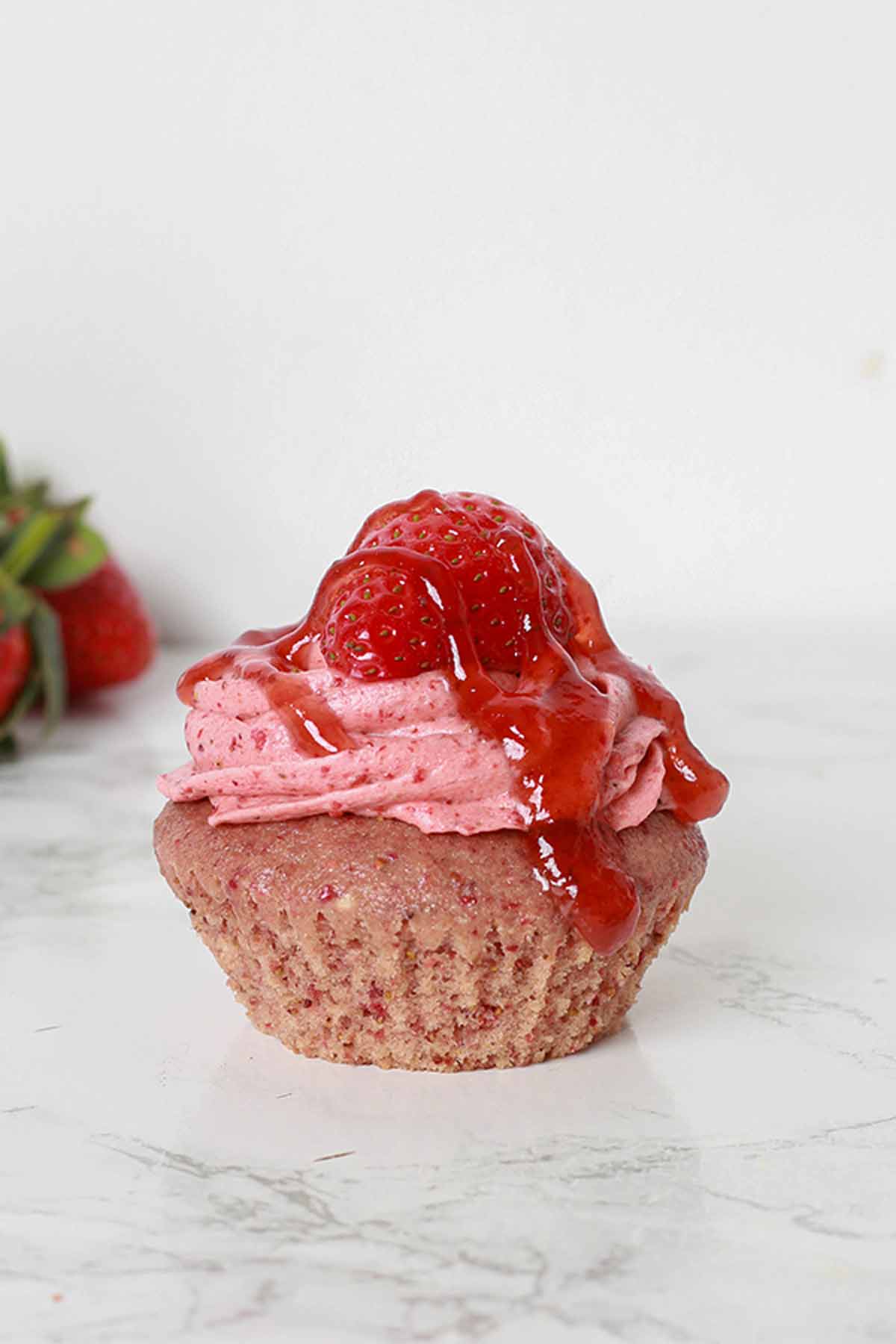 Another classic flavour, strawberry! These cupcakes are made with freeze-dried strawberry powder to make a light, fluffy vibrant treat.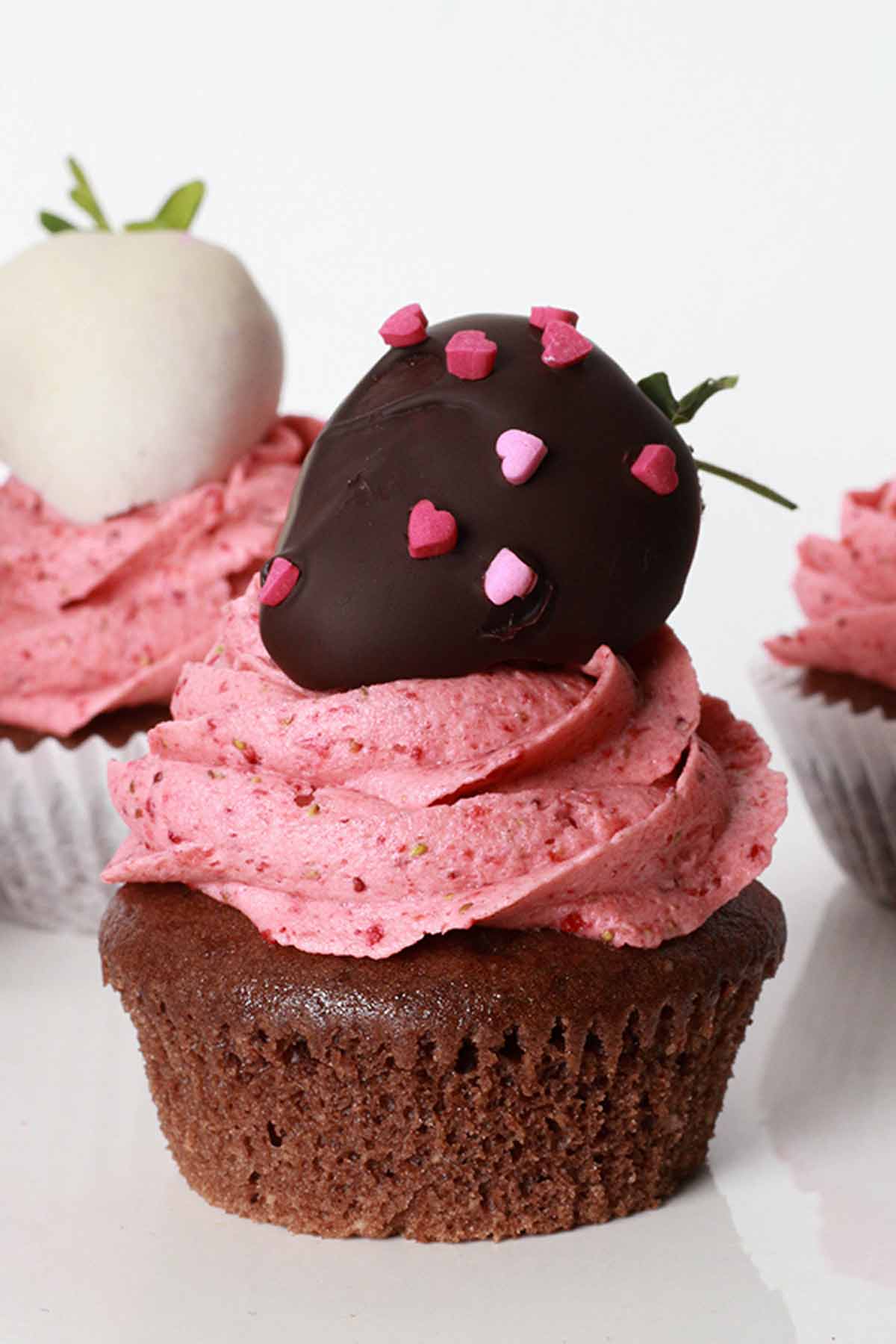 A special treat for Valentine's day, anniversaries or any other day you want to bake for your loved one. A light chocolate cupcake topped with strawberry buttercream and a chocolate covered strawberry.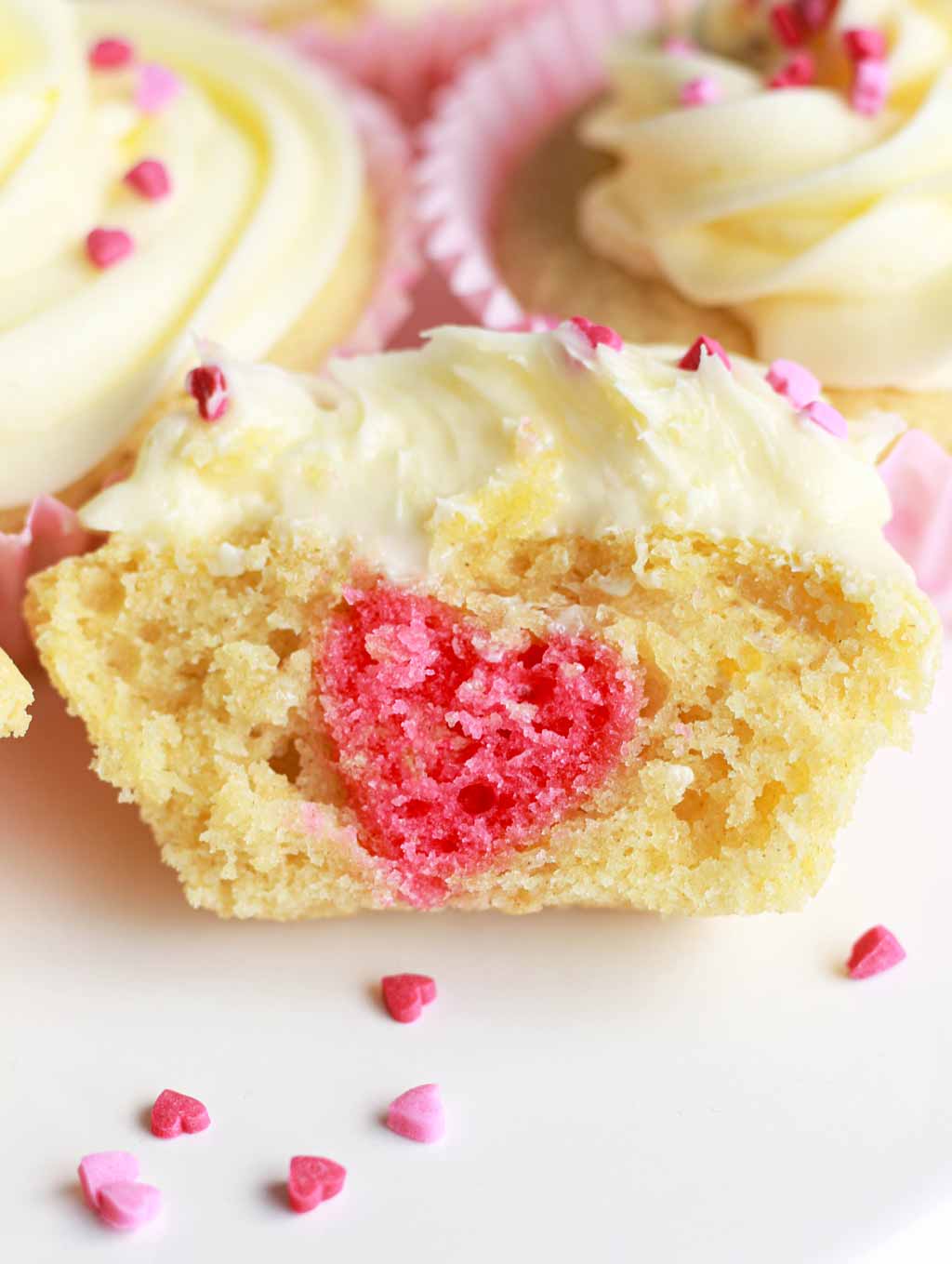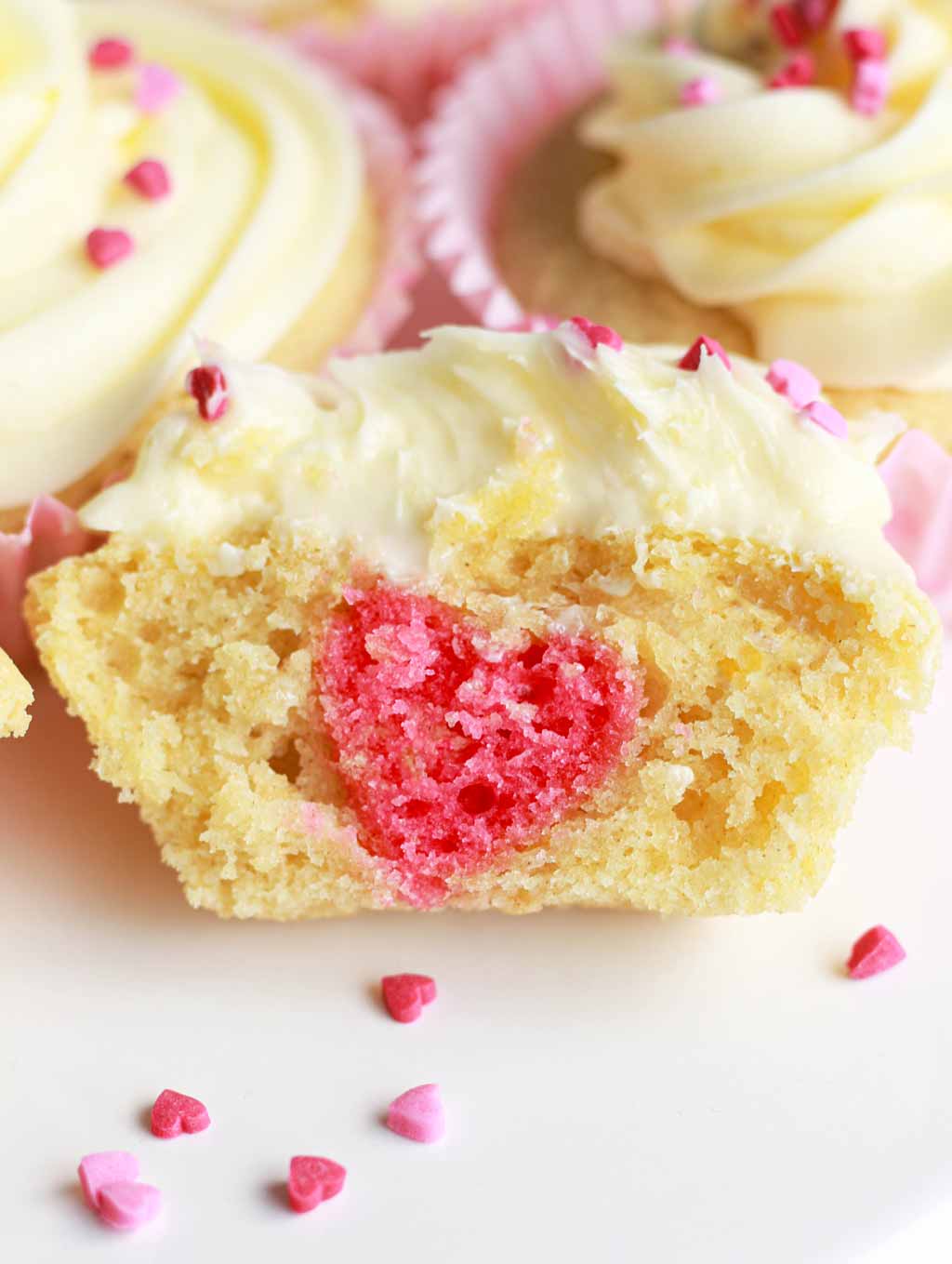 Baked with a pink love heart inside, these cupcakes would be great to give as an edible gift around Valentine's Day.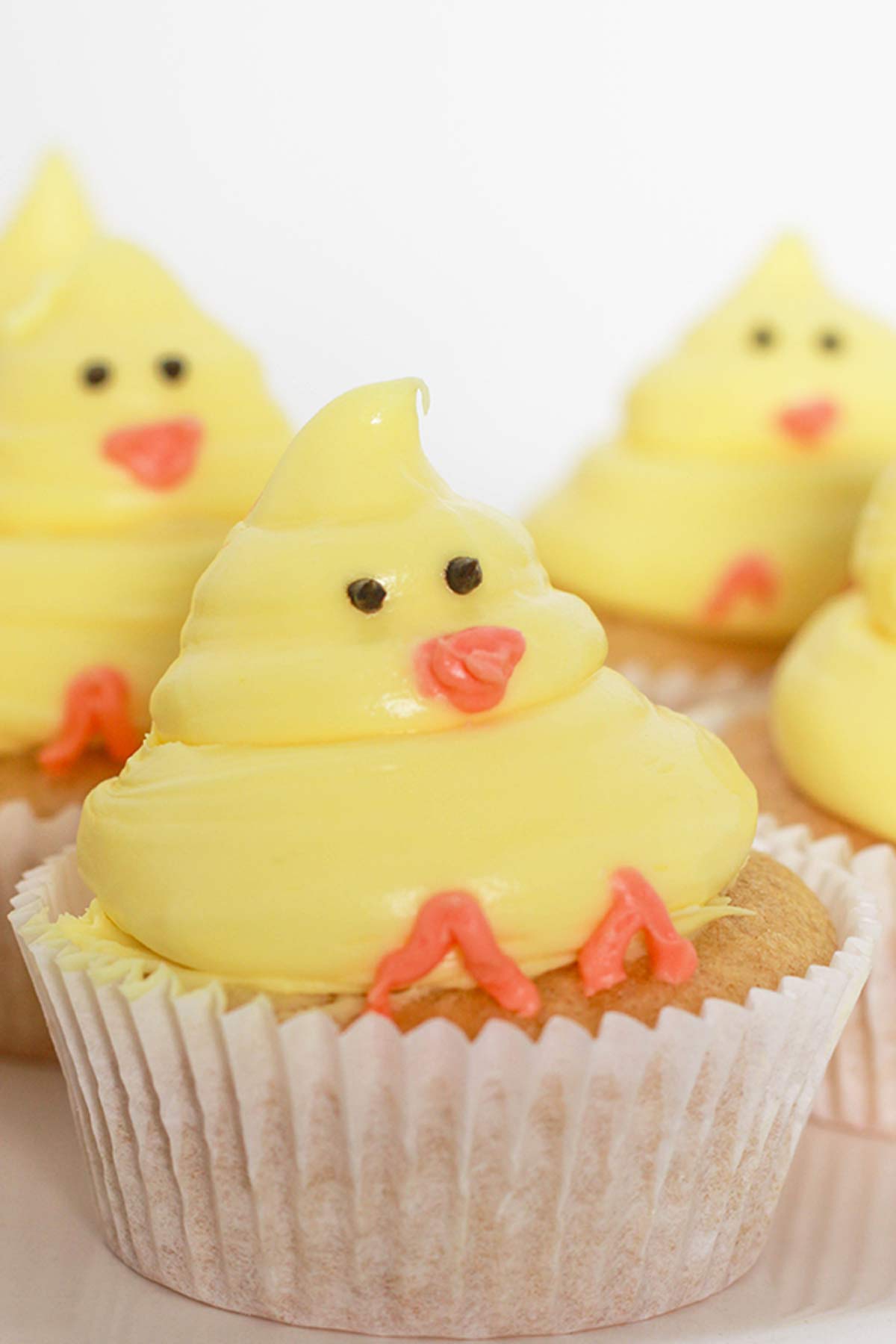 Decorated to look like Easter chicks, these cupcakes are great for making with children. Lemon frosting on top of vanilla cupcakes.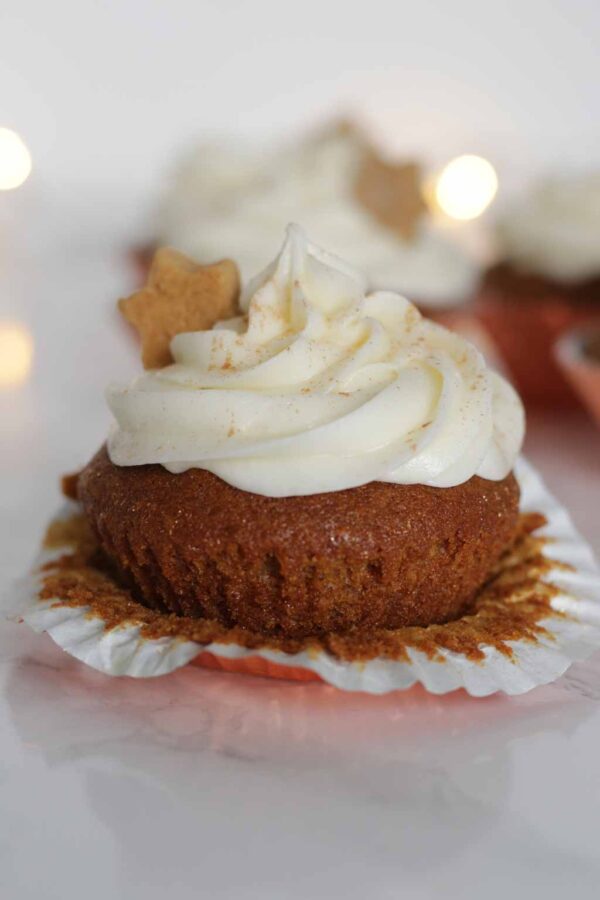 These cupcakes are paired with vegan cream cheese frosting and are the perfect warming treat to bake when the colder weather comes around.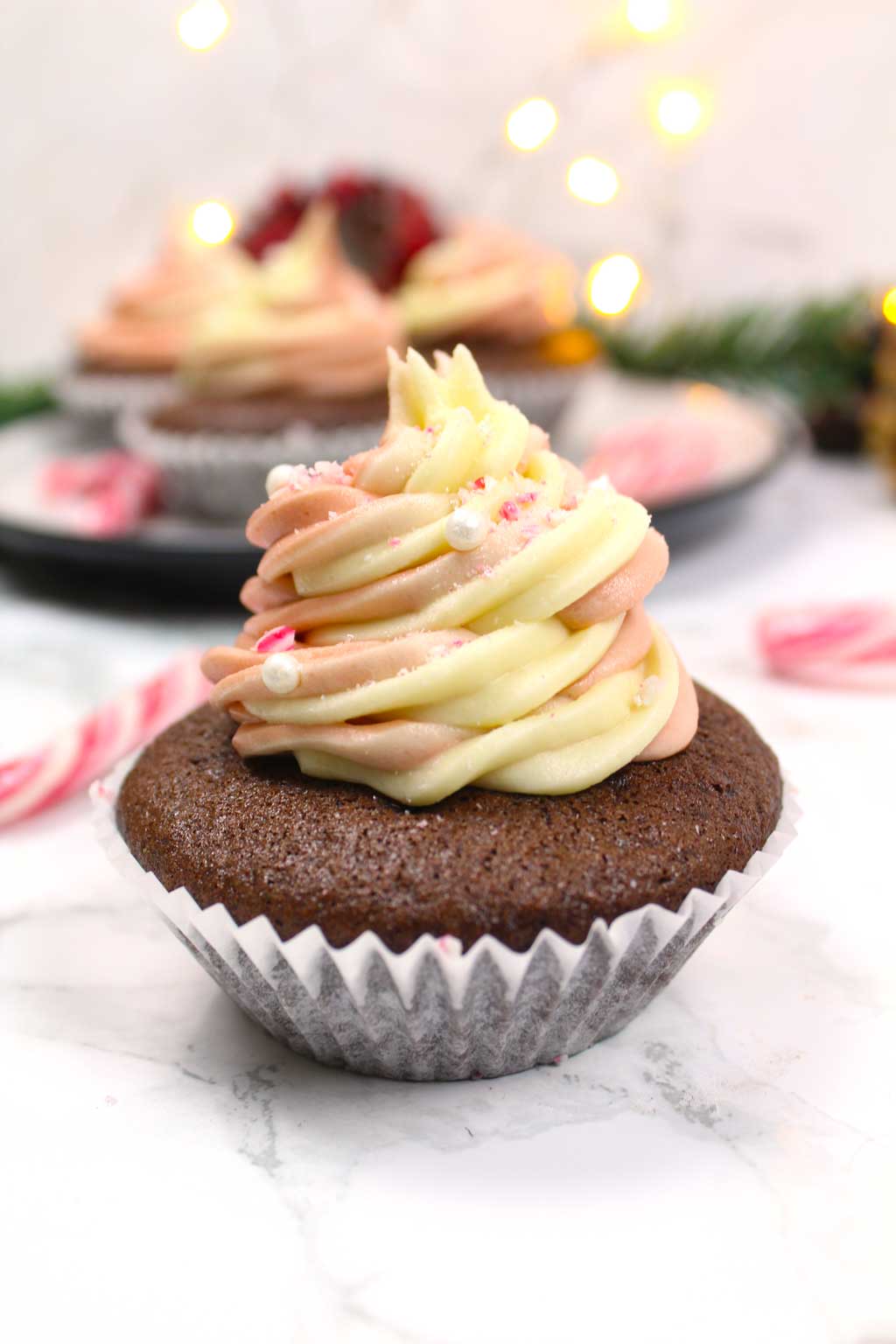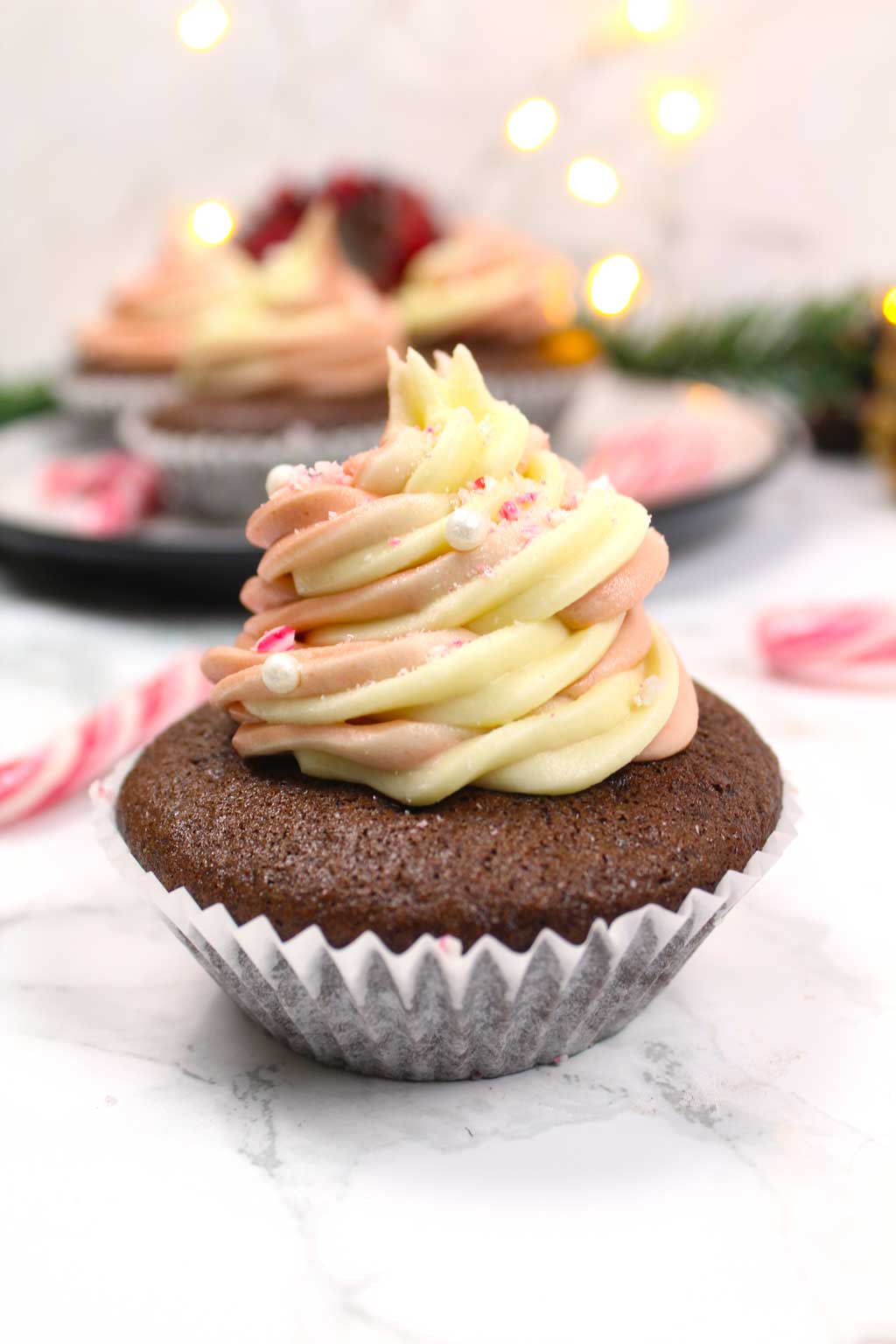 Last but not least, Christmas cupcakes! These candy cane cupcakes have a mint chocolate base and are topped with a peppermint buttercream frosting and crushed up pieces of candy canes.
Vegan cupcake sprinkles
In case you didn't know, many (actually, most) sprinkles available from the supermarkets are not vegan-friendly. They often contain ingredients like milk, shellac, beeswax and carmine. So to save you the hassle of trailing up and down the shops, I've compiled a small list of vegan sprinkles to use for cupcakes. If you know of any more accidentally vegan ones from the supermarkets, please let me know!
That's all for now! I hope you enjoy this list of vegan cupcakes! If you make any of them yourself at home, please let me know how you get on by leaving a rating and/or comment. Happy baking! xo

20 Vegan Cupcake Recipes
The best vegan cupcakes including classic flavours like vanilla, chocolate and strawberry.
BakedByClo is a participant in the Amazon Services LLC Associates Program, an affiliate advertising program designed to provide a means for sites to earn advertising fees by advertising and linking to Amazon.com. This site may contain some of these links to Amazon.com & other affiliate programs. If you make a purchase through one of those links, BakedByClo will receive a small commission from the purchase at no additional cost to you.