These vegan Oreo cupcakes are both easy and delicious! A basic chocolate sponge cake with Oreo chunks sprinkled throughout, and topped with creamy Oreo vanilla frosting.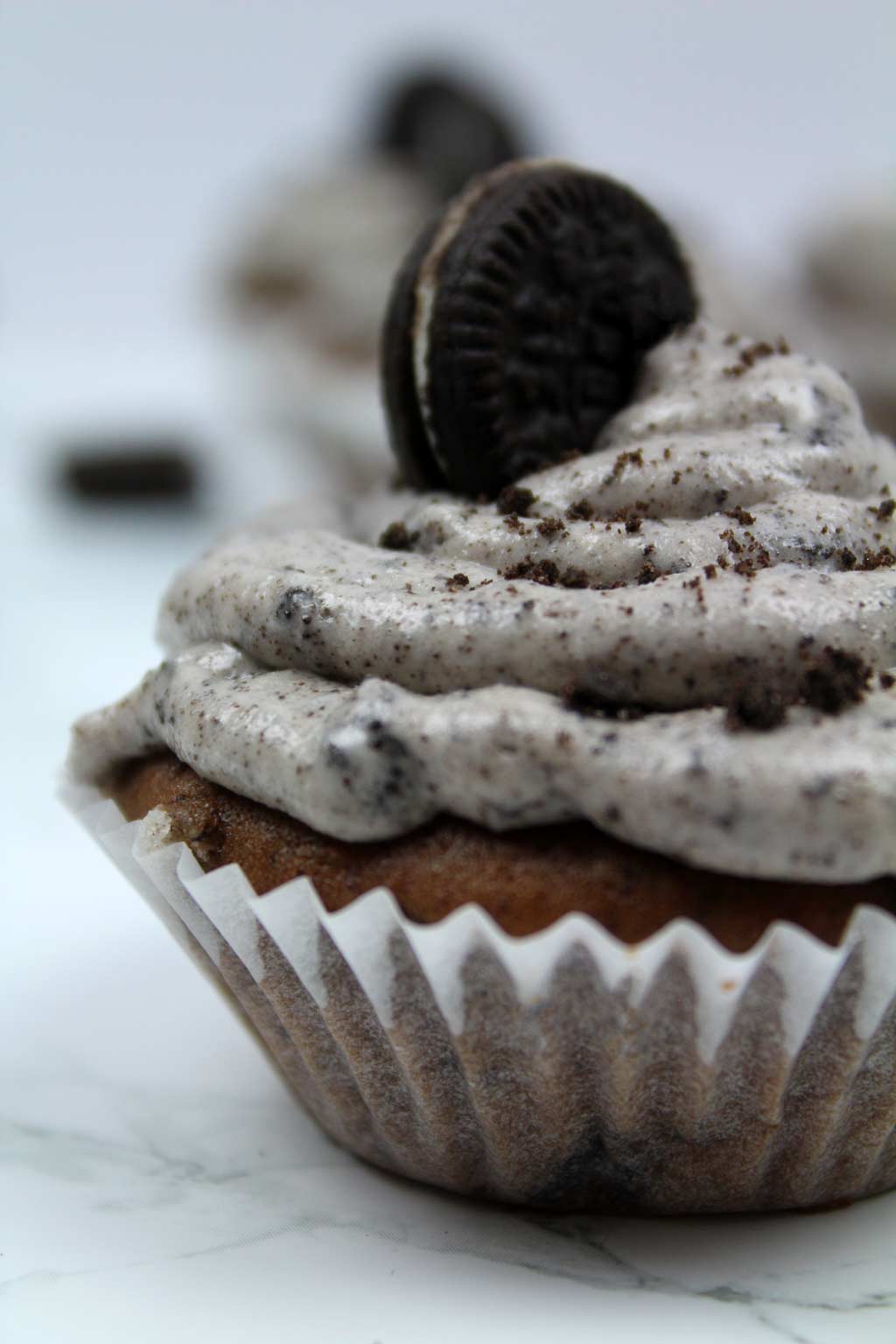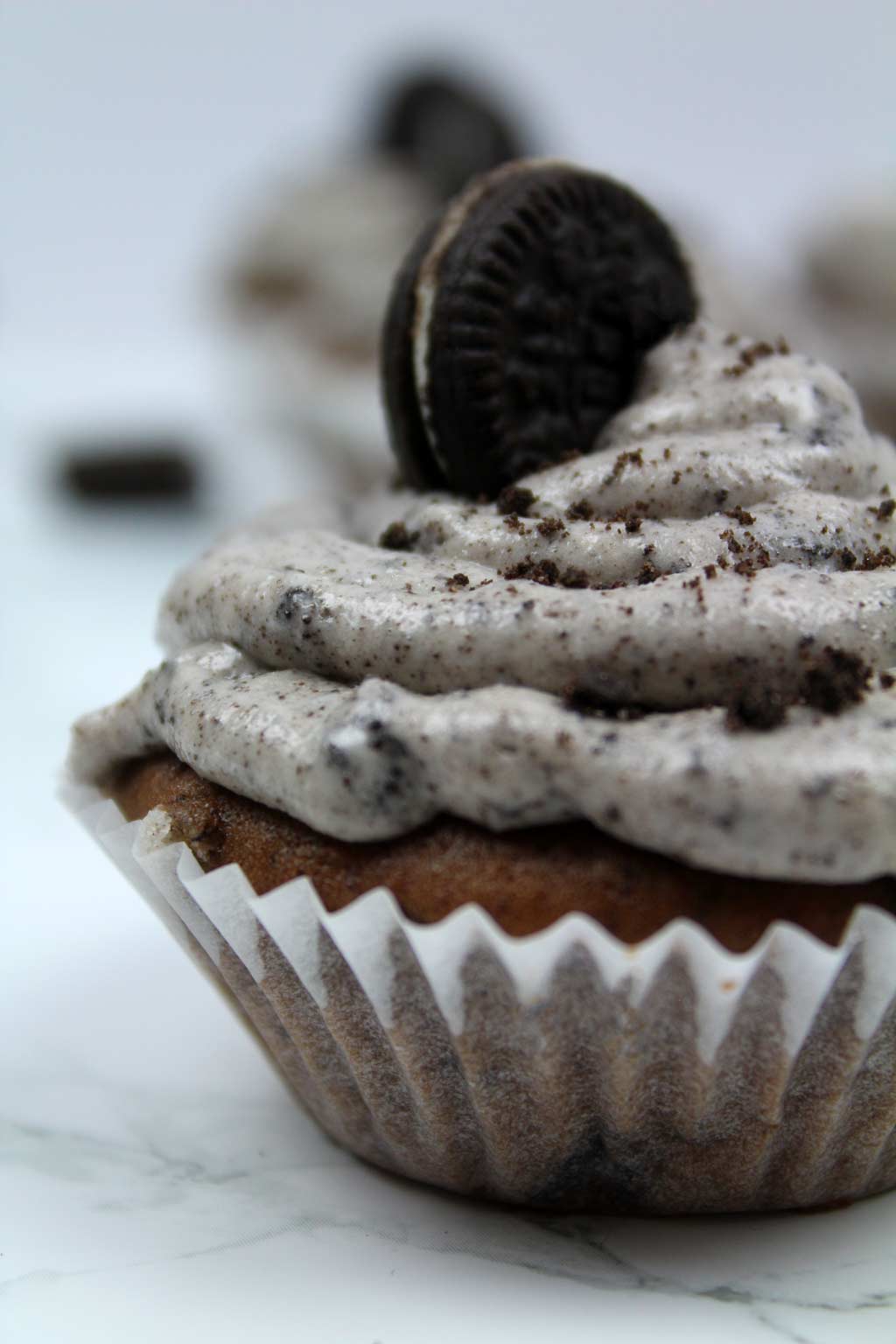 One of my favorite flavor combos has to be cookies and cream. The bitter richness of the chocolate flavor from the cookie paired with the creamy vanilla filling is a match made in heaven. Don't you agree?!
I've done a lot of experimenting and made some tasty cookies and cream treats over the months, including a no bake Oreo cheesecake and a cookies 'n' cream milkshake. But these vegan Oreo cupcakes have to be my favorite so far because not only are they just as tasty, they are SUPER easy to make.
These Vegan Oreo Cupcakes Are SO Easy!
I actually decided to make these at the very last minute a few days ago. And because this recipe is so quick, I had enough time to make the cakes plus another recipe all in the space of two hours. (Keep your eyes peeled for my fruit and spice loaf recipe coming soon!)
I had initially planned to put a whole Oreo at the bottom of each cupcake as all of the Oreo cupcakes I'd tried in the past were made that way. But I always remember the cookie at the bottom tasting a little soggy.
So for that reason, I decided to chop the Oreos up and just mix the little chunks into the cupcake batter. That way, you get the crunchy texture and a hint of cookie flavor but you don't get the soggy cookie bottom.
It makes the recipe a little easier too because there's no need to worry about keeping things neat- just whack them in a give the batter a good mix.
I also mixed Oreo chunks through the frosting to make it a little more "cookie" like, and it tasted divine! I opted for vanilla frosting this time rather than chocolate but after tasting them, I think chocolate frosting would taste amazing too!!
Basically, feel free to get a little creative with this recipe. Add as much as or as little chocolate as you like and pop whole Oreos at the bottom in or little chunks throughout the batter. Whatever you like best- there really are no rules.
I know you're going to love these easy cupcakes. Let me show you show they are made!
Want More Vegan Dessert Recipes?
Chocolate orange tart
Black bean brownies
Lemon elderflower cake
Empire biscuits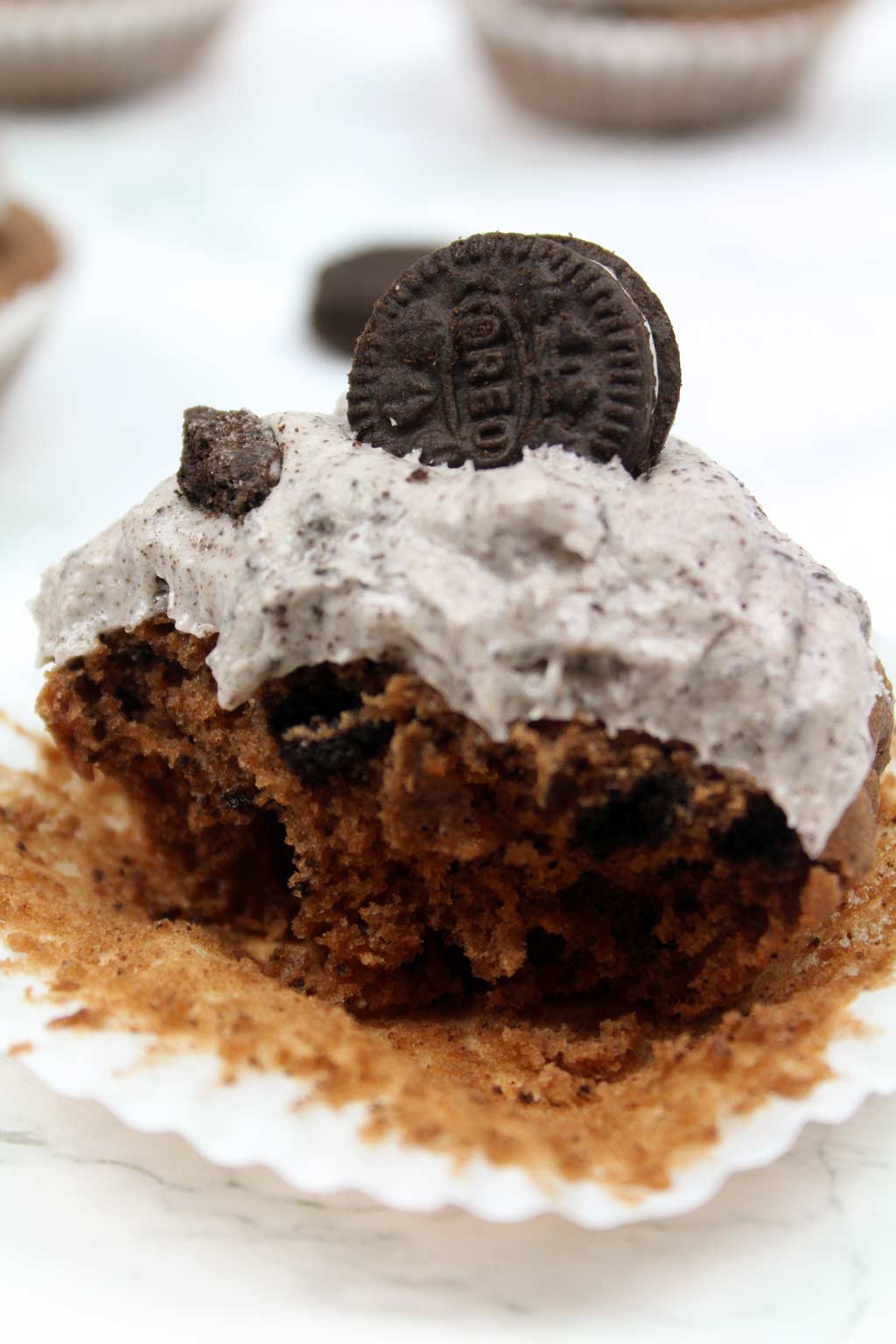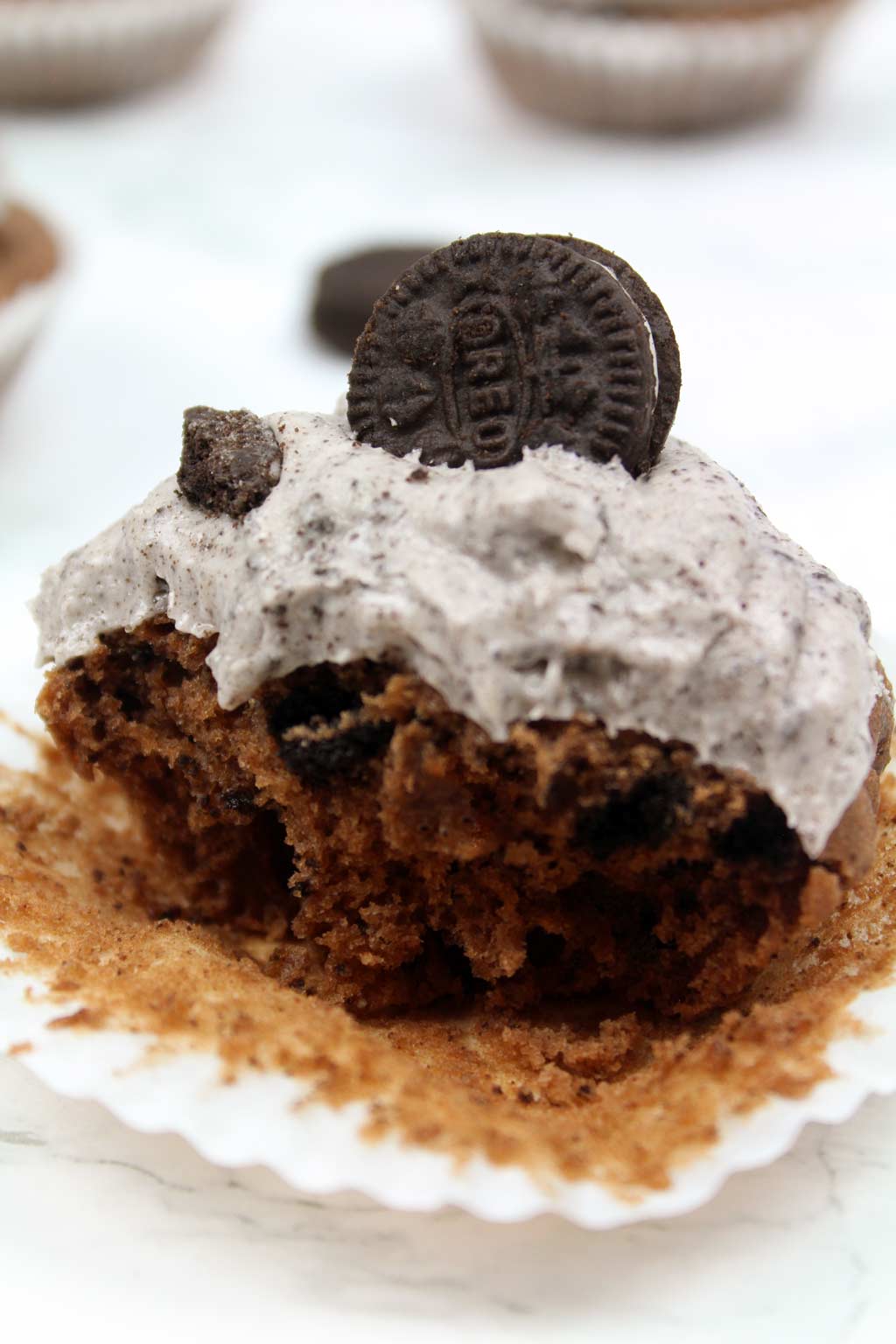 How To Make Vegan Oreo Cupcakes
The most important part of these vegan Oreo cupcakes is, of course, the sponge cakes. Let's start with those! (Scroll to the bottom of the post for a quicker, more to-the-point recipe card.)
Step 1:
First off, preheat your oven so that it's hot enough when the cakes are ready to go in. Set your oven to 180°C (160°C fan) or 350°F.
You'll also want to line a cupcake pan with paper cake liners- the recipe will make 12 cakes.
Step 2:
Now, it's time to make some vegan buttermilk! To make this, all you need to do is mix 200ml (3/4 Cup + 2 tablespoons) of plant-based milk with 1 teaspoon of vinegar using a fork.
I used soy milk because it's my favorite type of plant-based milk for baking but feel free to use whichever type of milk you like best.
As for the vinegar, it doesn't matter whether you use white vinegar or apple cider vinegar- both will do the trick! And if you don't have any vinegar to hand, you can use lemon juice instead. All we need is for the acid to react in the milk to give it a creamier texture.
Once you've mixed the milk with the vinegar/lemon juice, set it aside for 5 minutes. It will start to curdle but will become smooth once you stir it again.
Step 3:
In a medium sized bowl, cream together 60g (1/4 cup) of vegan butter and 100g (1/2 cup) of caster sugar. Mix it really well until it becomes pale and fluffy, and all of the sugar has dissolved into the butter.
I'd recommend using an electric whisk to do this if you can, just to make sure it's as smooth as can be! Because I learned that hard way that if you don't mix the sugar in well enough when baking vegan-style, you'll end up with cupcakes that have a crunchy top. Sad times.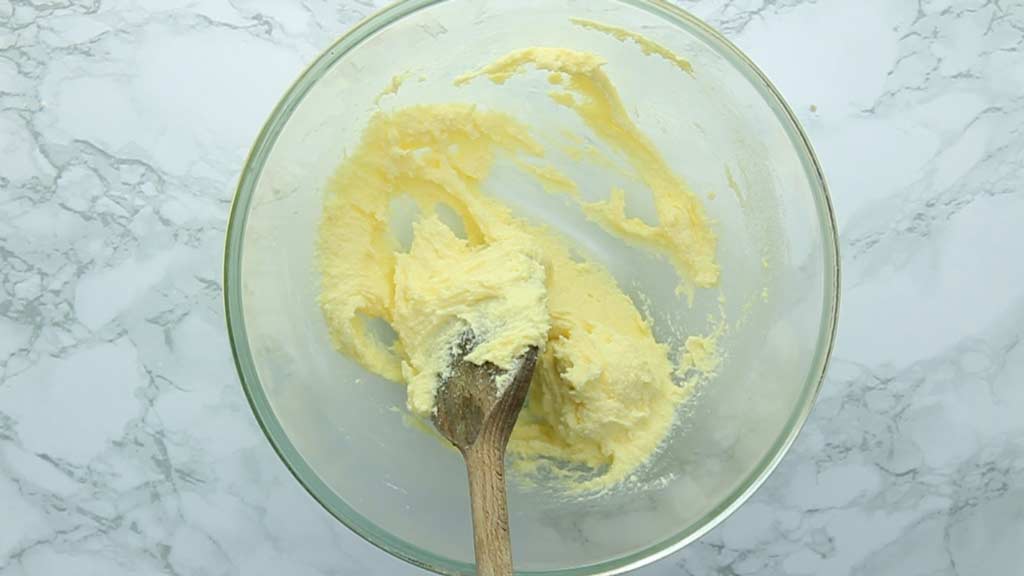 Step 4:
To the same bowl, add 160g (1 cup) of all-purpose flour, 3 tablespoons of unsweetened cocoa powder, 2 teaspoons of baking powder, and the vegan buttermilk you made earlier.
Fold everything together very gently until you have a smooth cake batter.
Step 5:
Use a wooden spoon or food processor to crush some Oreos (around half a pack/ 7 cookies) into small chunks. Pour them into the cupcake batter and fold in.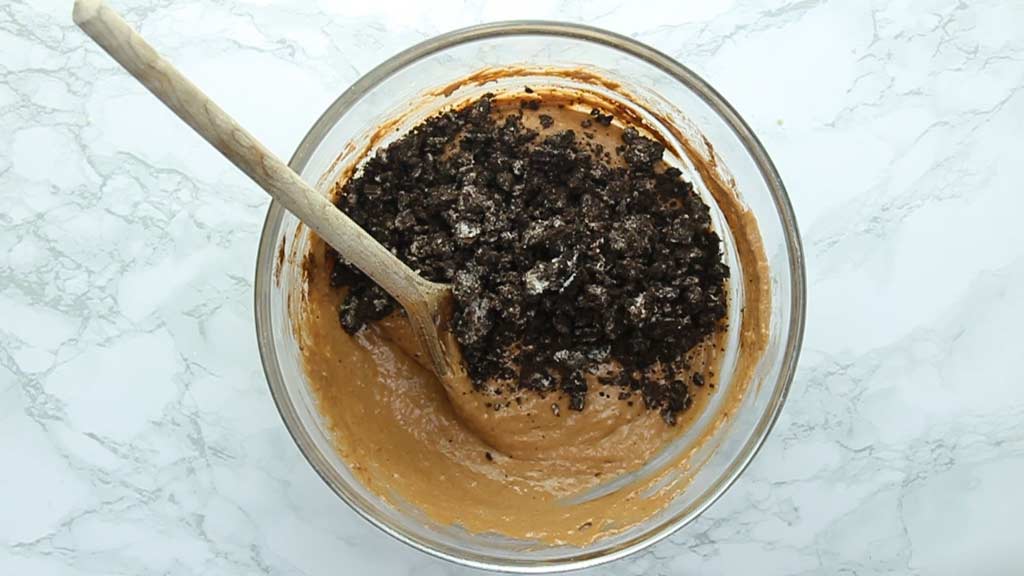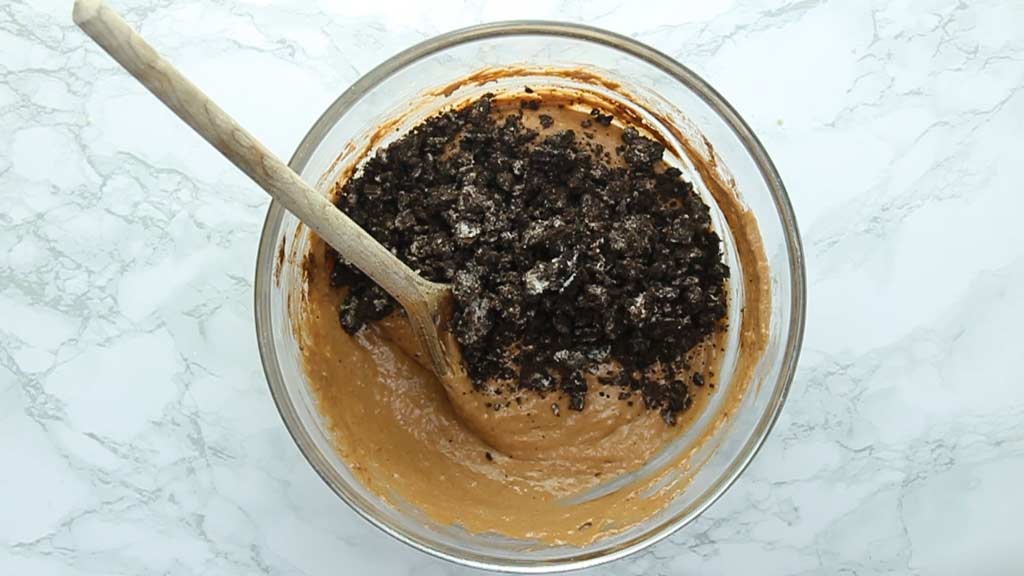 Step 6:
Divide the batter between your 12 cupcake cases and bake for 20 minutes. A toothpick through the center of the cupcakes will come out clean when they are ready.
Transfer the cakes onto a wire rack and allow them to cool completely.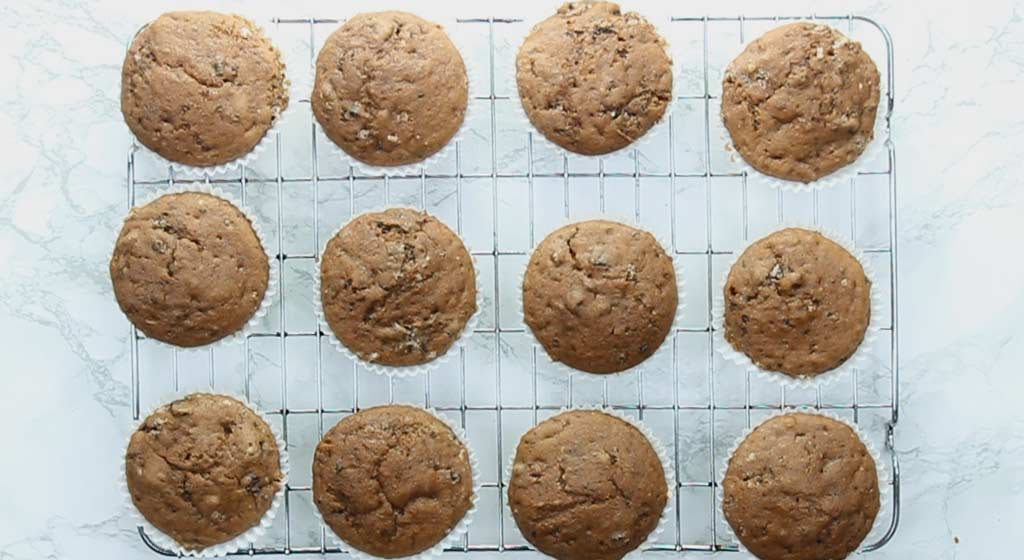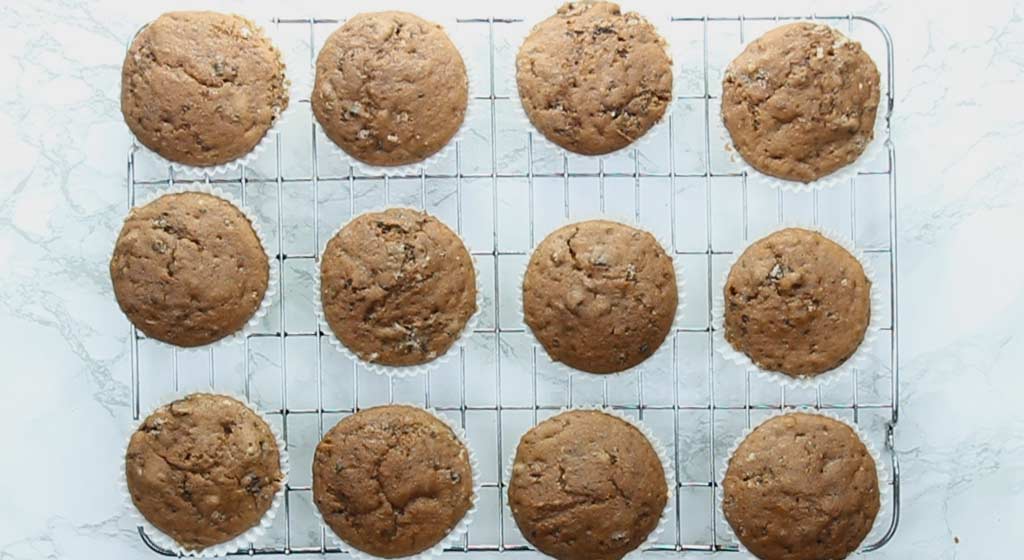 Step 7:
As the cakes are cooling, prepare your buttercream frosting.
To do this, mix together 2 cups of powdered sugar (250g), 1/2 a cup of vegan butter (120g) and 1 teaspoon of vanilla extract. Once creamy and smooth, add in 1-2 tablespoons of plant-based milk, depending on how thick or runny you like it.
If you want to try chocolate frosting, you can omit the vanilla and instead add in 2 tablespoons of cocoa powder to the mix.
Once you've achieved your desired frosting consistency, add in your Oreo crumbs and mix well. I blended up 7 whole Oreos in my food processor for a few seconds to make fine crumbs.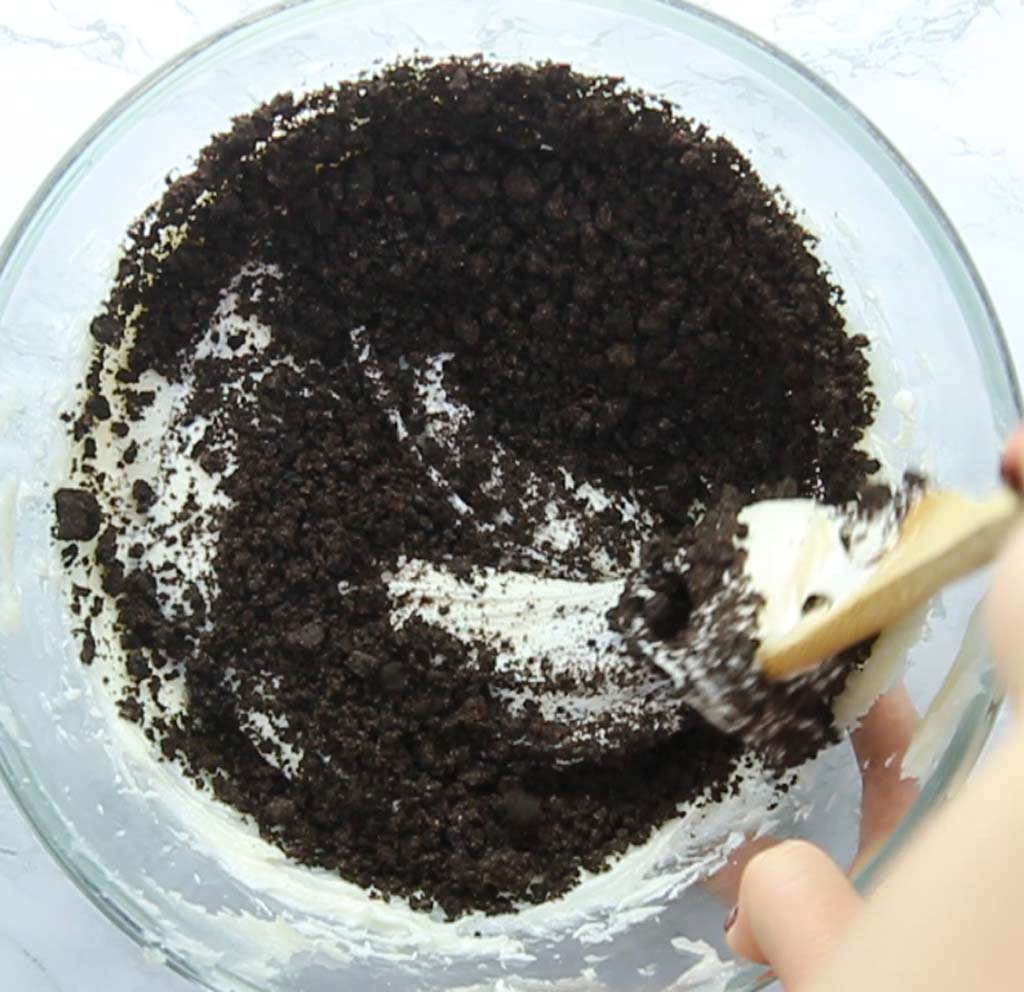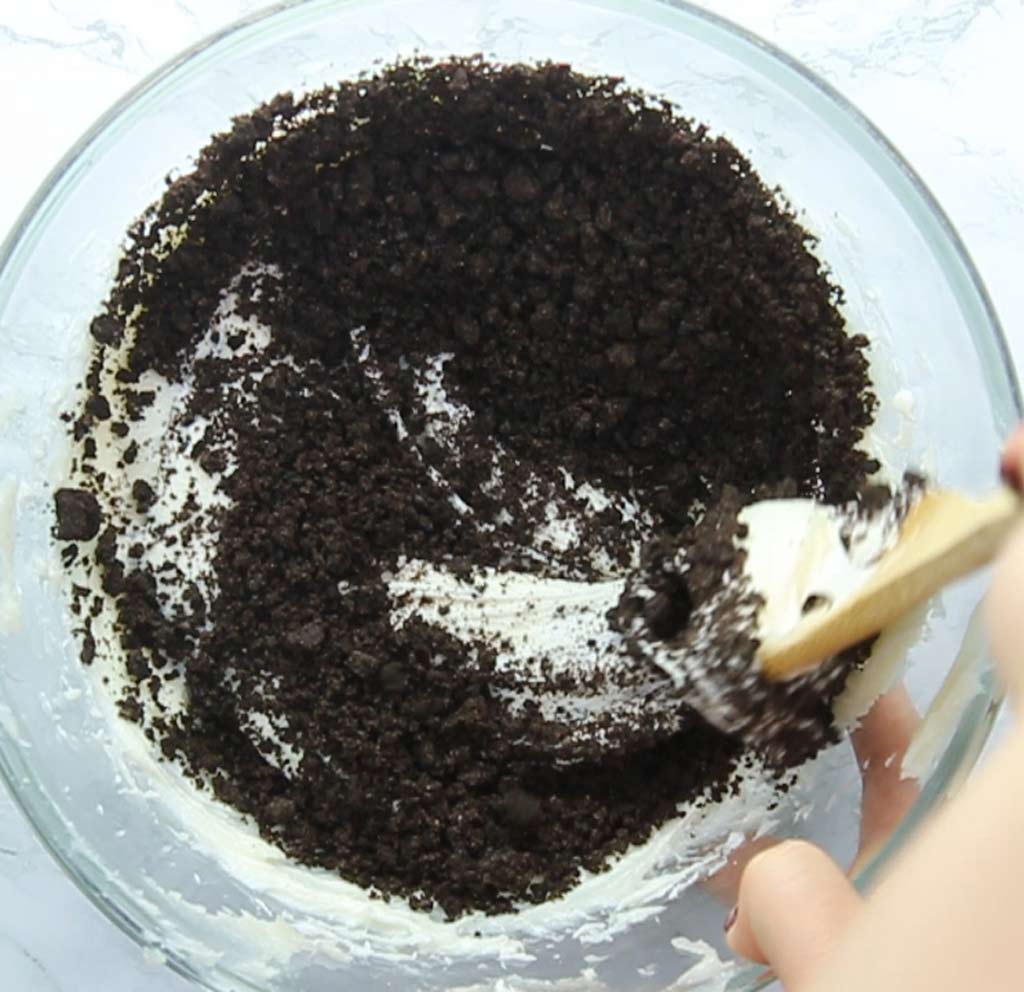 Step 8:
When the cakes are cool, spoon or pipe your frosting on top. Note that if you are planning to pipe the frosting on, you'll need to use a large round nozzle to prevent the Oreo pieces from getting stuck.
Lastly, pop some mini Oreos (or regular size) on top of each cupcake and enjoy.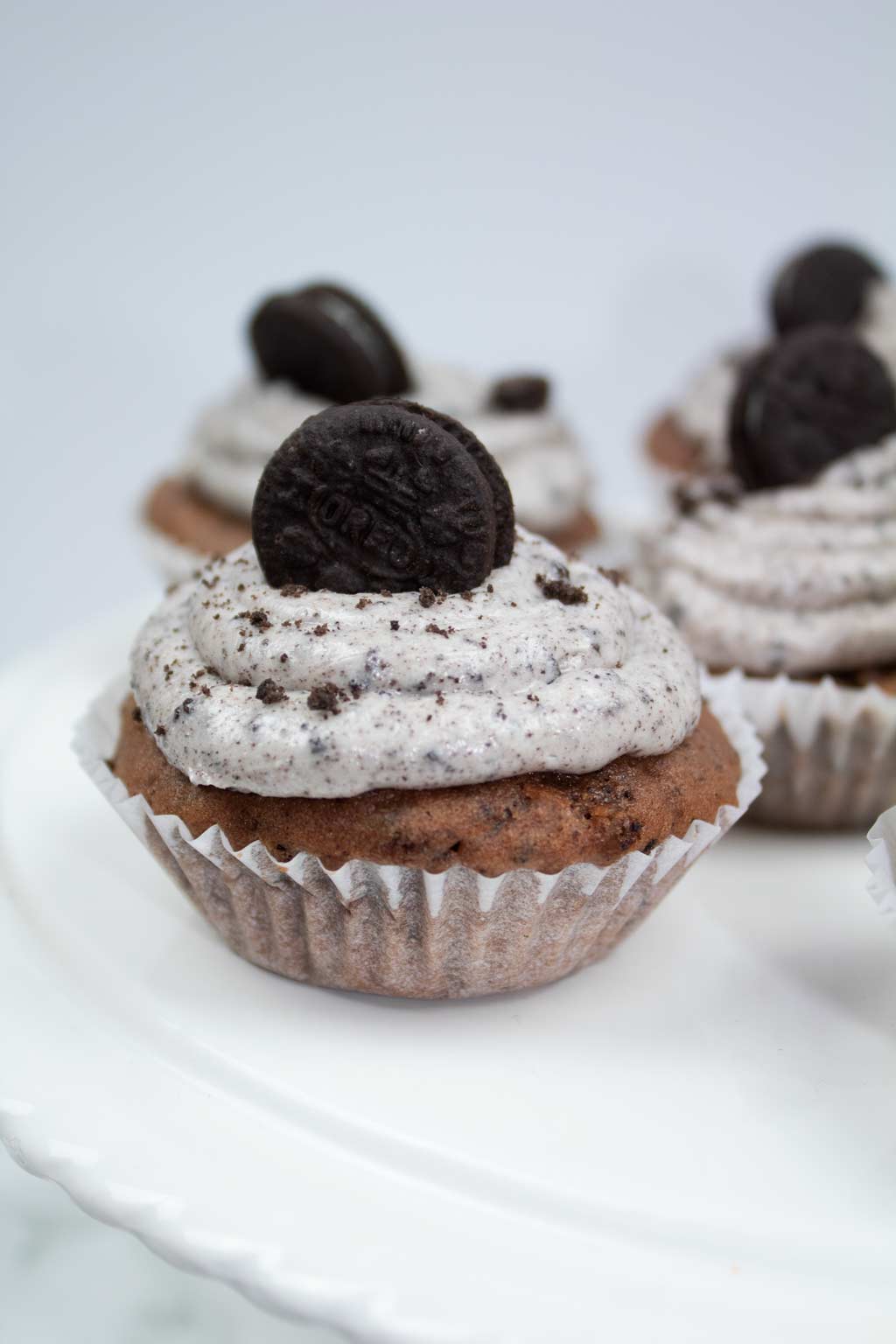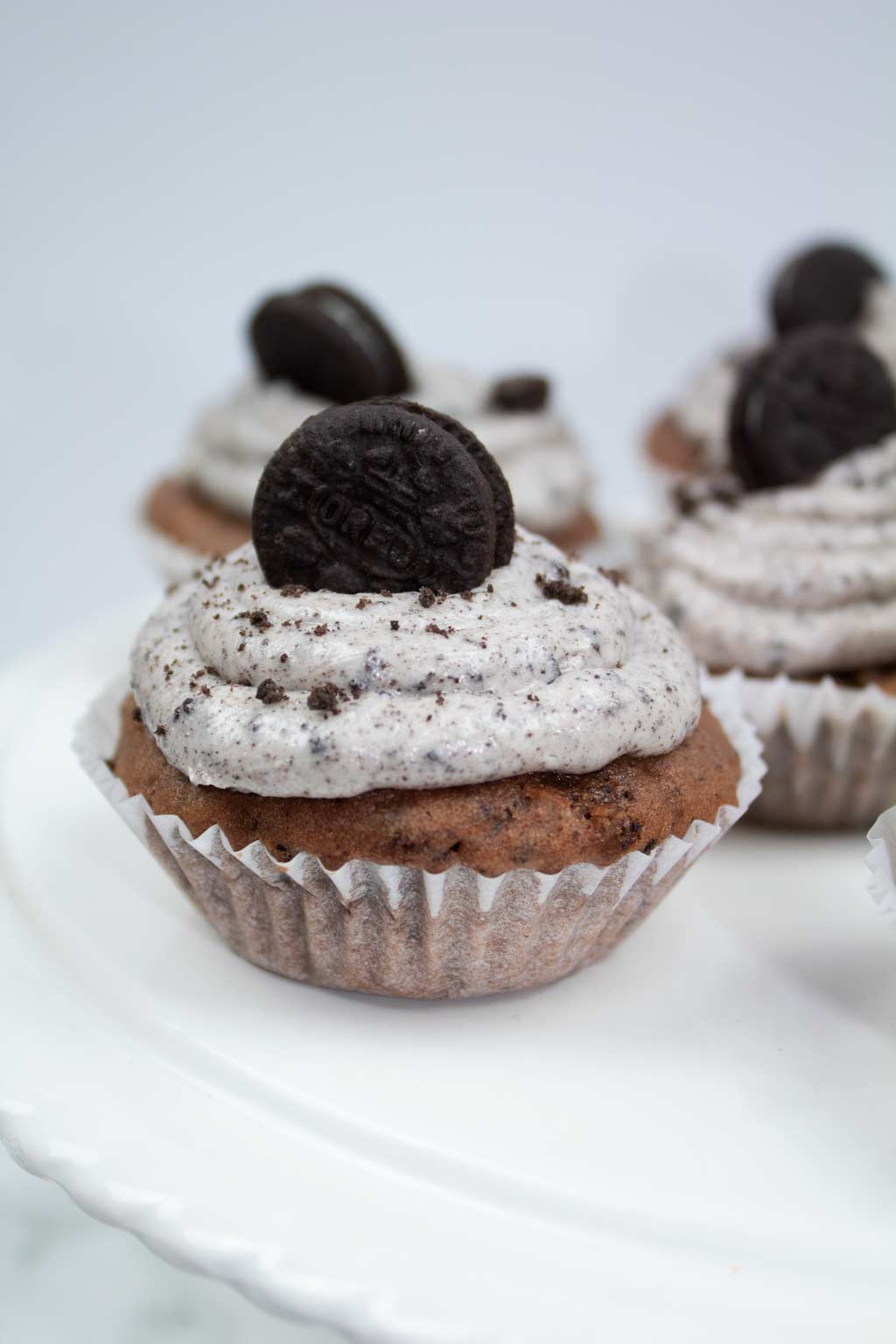 How Long Do Vegan Oreo Cupcakes Last?
If you're anything like me, not long! Haha…
For reals though, if you pop them into an airtight container and keep them in a cool, dry place (such as a kitchen cupboard), they'll last for 4-5 days before they start to get a bit stale. I would recommend placing the decoration Oreos on top of the frosting just before you serve as they can get soggy very quickly.
I hope you love this recipe as much as I did. And if you get round to trying these cupcakes with chocolate frosting before I do, please let me know how it goes.
Happy baking! xo

Vegan Oreo Cupcakes
A fluffy chocolate sponge topped with creamy vanilla Oreo flavored frosting.
Keyword:
vegan oreo cupcakes
Ingredients
For the cupcakes:
¾

Cup + 2 Tablespoons

Plant-based milk such as soy

(200ml)

1

Teaspoon

Apple cider vinegar

(sub for white vinegar or lemon juice)

¼

Cup

Vegan butter

(60g)

½

Cup

Caster sugar

(100g)

1

Cup

All-purpose flour

(160g)

3

Tablespoons

Unsweetened cocoa powder

2

Teaspoons

Baking powder

7

Standard-sized Oreos, crushed into small chunks
For the Oreo frosting:
2

Cups

Powdered sugar

(250g)

½

Cup

Vegan butter

(120g)

1

Teaspoon

Vanilla extract

1-2

Tablespoons

Plant-based milk of choice

(I use soy)

7

Standard-sized Oreos, crushed into fine crumbs
To top (optional):
12

Mini Oreos

(sub standard size if desired)
Instructions
For the cupcakes:
Preheat your oven to 350°F (180°C conventional or 160°C fan) and line a cupcake pan with 12 cake liners.

Prepare your vegan buttermilk by mixing the plant-based milk and vinegar together with a fork. Set aside for 5 minutes to thicken.

In a separate bowl, cream together the butter and sugar. Use an electric mixer for this if you can, to really make sure the sugar is well dissolved.

To the same bowl, add in the flour, cocoa powder, baking powder and the buttermilk from earlier. Fold everything in gently until you have a nice, smooth batter.

Add in your Oreo chunks and fold again.

Divide the cake batter among the 12 cake cases and bake for 20 minutes. If you want to double check that they are ready, put a toothpick put through the center of one of the cakes- it should come out dry.

Transfer the baked cupcakes onto a wire rack to cool completely.
For the Oreo frosting:
In a large bowl, mix together the powdered sugar, vegan butter and vanilla extract. Add in the plant-based milk one tablespoon at a time until you get your desired frosting consistency.

Add your Oreo crumbs and mix them into the frosting.

Spoon or pipe** the frosting onto the cupcakes and top each one with a mini Oreo.
Recipe Notes
**If piping the frosting, make sure to use a large round nozzle to prevent the Oreo crumbs from getting stuck in the bag.
*These cupcakes will last 4-5 days in an airtight container at room temperature.
Nutrition Facts
Vegan Oreo Cupcakes
Amount Per Serving
Calories 320
Calories from Fat 108
% Daily Value*
Fat 12g18%
Sodium 155mg7%
Carbohydrates 50g17%
Protein 3g6%
* All values are an estimate only and will vary depending on the food brands used.