Vegan Chocolate Buttercream
This vegan chocolate buttercream is decadent, fluffy and perfect for piping onto all kinds of cakes. It's made up of 5 simple ingredients and holds up well at room temperature.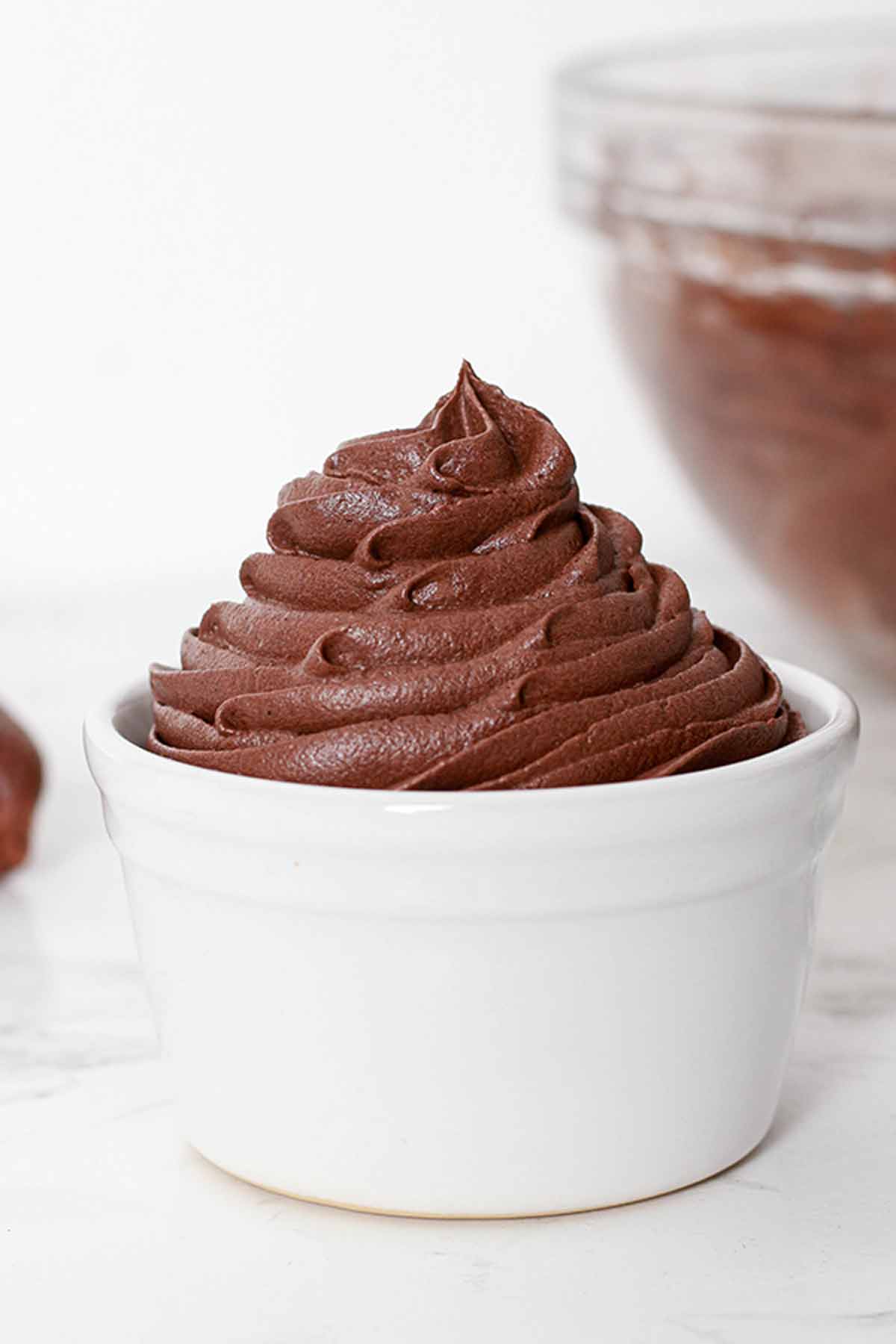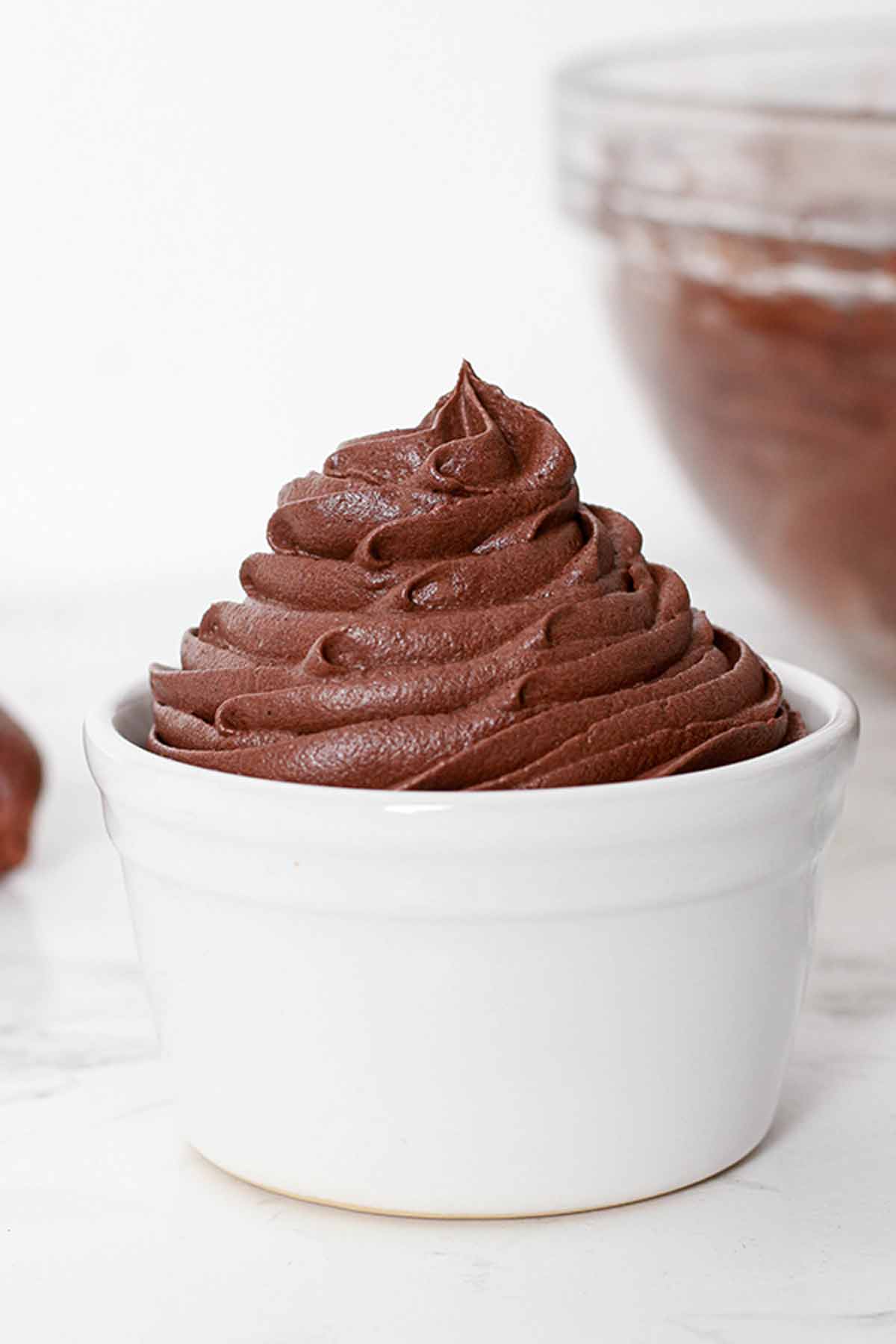 My chocolate cake recipe collection on this blog is coming along nicely now, having recently just added a recipe for chocolate traybake. I always pair my chocolate cakes with some sort of buttercream but one thing I've never made the time to do is dedicate a whole post to it. And considering buttercream frosting is the best part about cake (at least, it is for me), it's about time I did!
I figured writing a separate post would be easier than writing the whole recipe out every time I use buttercream because I can simply link to it instead. Plus, I can write a bit more about the best ingredients to use, and other tips that don't quite fit into other posts.
Related post: Is Betty Crocker frosting vegan?
I've tried a few different buttercream methods and recipes but this is the one I always come back to. It's rich and chocolatey but you can achieve this by only using cocoa powder- no melted chocolate required!
It's obviously perfect for popping on top of chocolate cakes but it also goes nicely on vanilla cakes, cupcakes and loaf cakes. It keeps well in the fridge, can be frozen and it holds shape at room temperature just fine.
More dairy-free frosting recipes:
Ingredients and equipment you'll need
Vegan butter or margarine. 'Butter' refers to the blocky type and margarine refers to the smooth spreadable type (even though they're both technically margarine since they're made with oils). My favourite vegan butter to use is Stork baking block and my favourite margarine is Vitalite. You can use either one for this recipe- just adjust the amount of soy milk you use as the water and fat content will vary between butters.
Vanilla extract. This is used to add a little extra flavour. If you want to really intensify the chocolate flavour, you can use coffee instead. Just dissolve 1/2 teaspoon of instant coffee granules in a very small amount of boiling water and let it cool completely. Once it's cooled, mix it in a little bit at a time until smooth. I recommend adding this before the soy milk so that you know how much liquid you'll need.
Cocoa powder. I used regular cocoa powder but you can use dark cocoa powder if you want a more striking colour.
Icing sugar. If you add too much liquid or just want your buttercream to be thicker, stir in some extra icing sugar until you get the desired consistency.
Soy milk. This can be substituted for another plant-based milk such as almond or oat milk. The amount you need will depend on the type of vegan butter/margarine you use. Add it in a little bit at a time until you reach your desired thickness.
How to make vegan chocolate buttercream
Step 1:
Add 180g of vegan butter to a large bowl. If you're using the blocky type, make sure it's softened at room temperature first.
Stir in 1 teaspoon of vanilla extract.
Step 2:
Measure out 80g of cocoa powder and 300g of icing sugar and have around 100ml of soy milk to hand.
Add the cocoa powder and icing sugar to the bowl with the butter, mixing it in a little bit at a time. Use a splash of soy milk as needed, to loosen the buttercream. You may not need to add it all in (this will depend on the type of butter you use) so add it in slowly.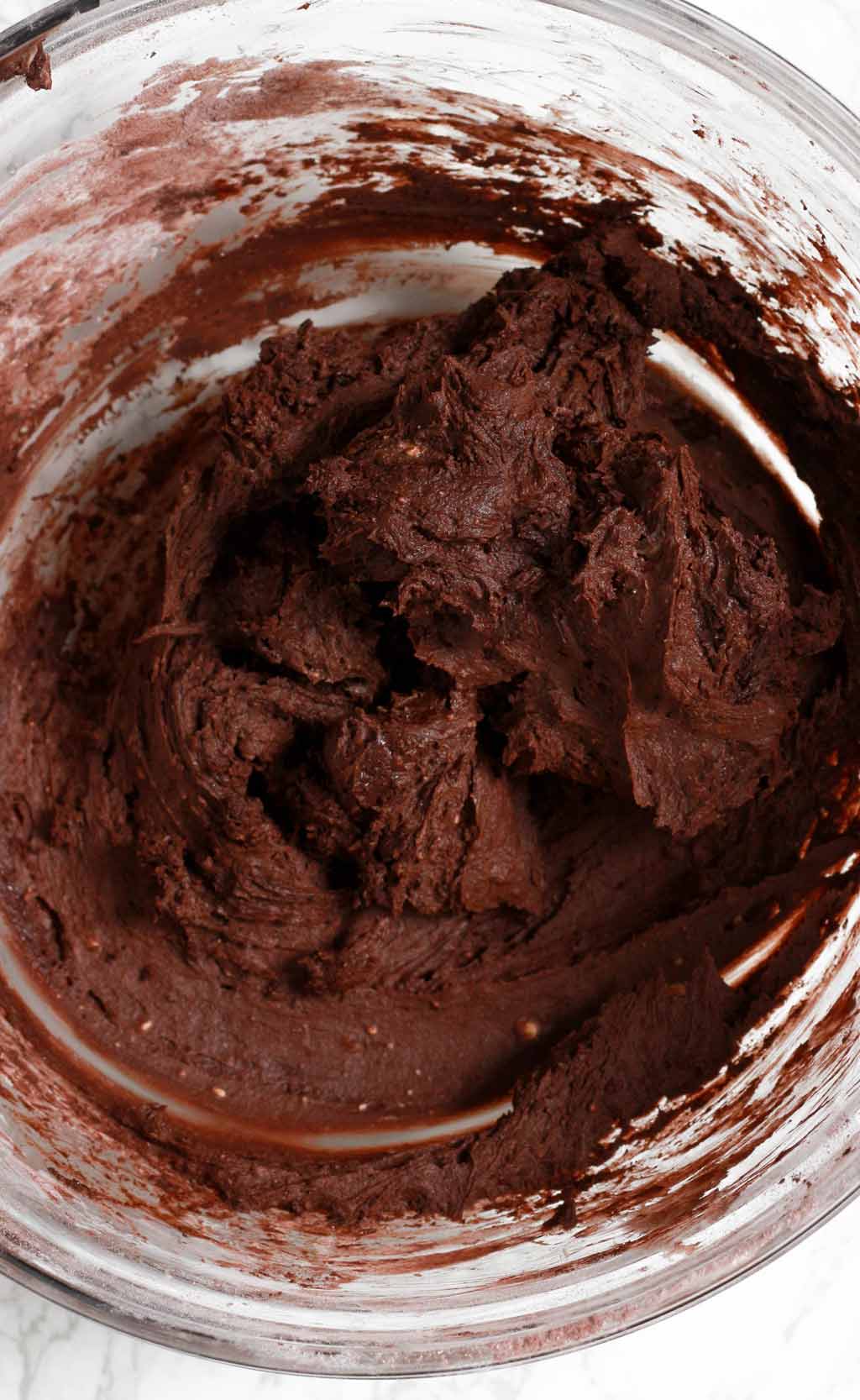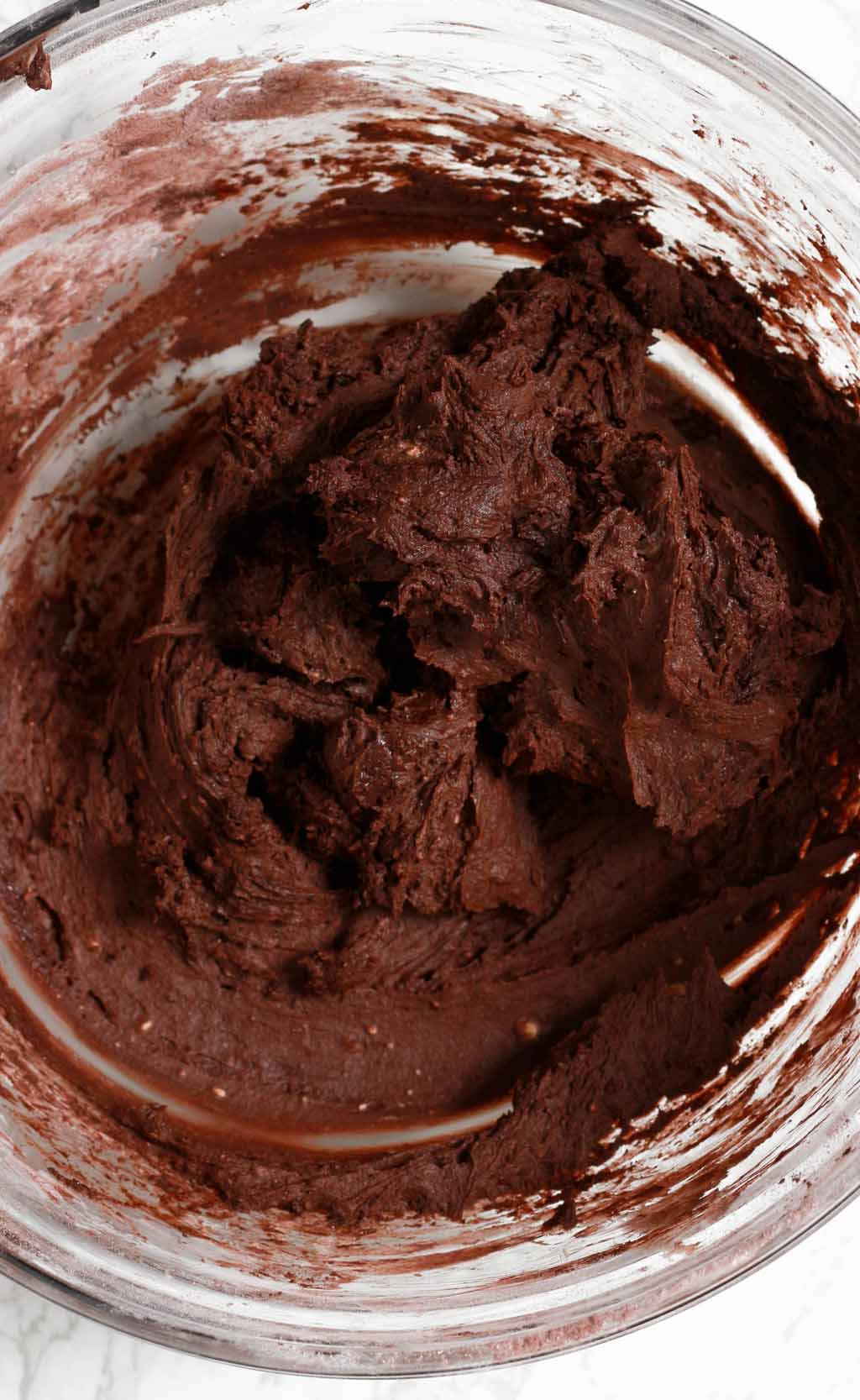 Step 3:
Once all of the cocoa powder and icing sugar has been mixed in, give it a quick mix with an electric whisk or stand mixer. This will increase the volume slightly and make it nice and fluffy.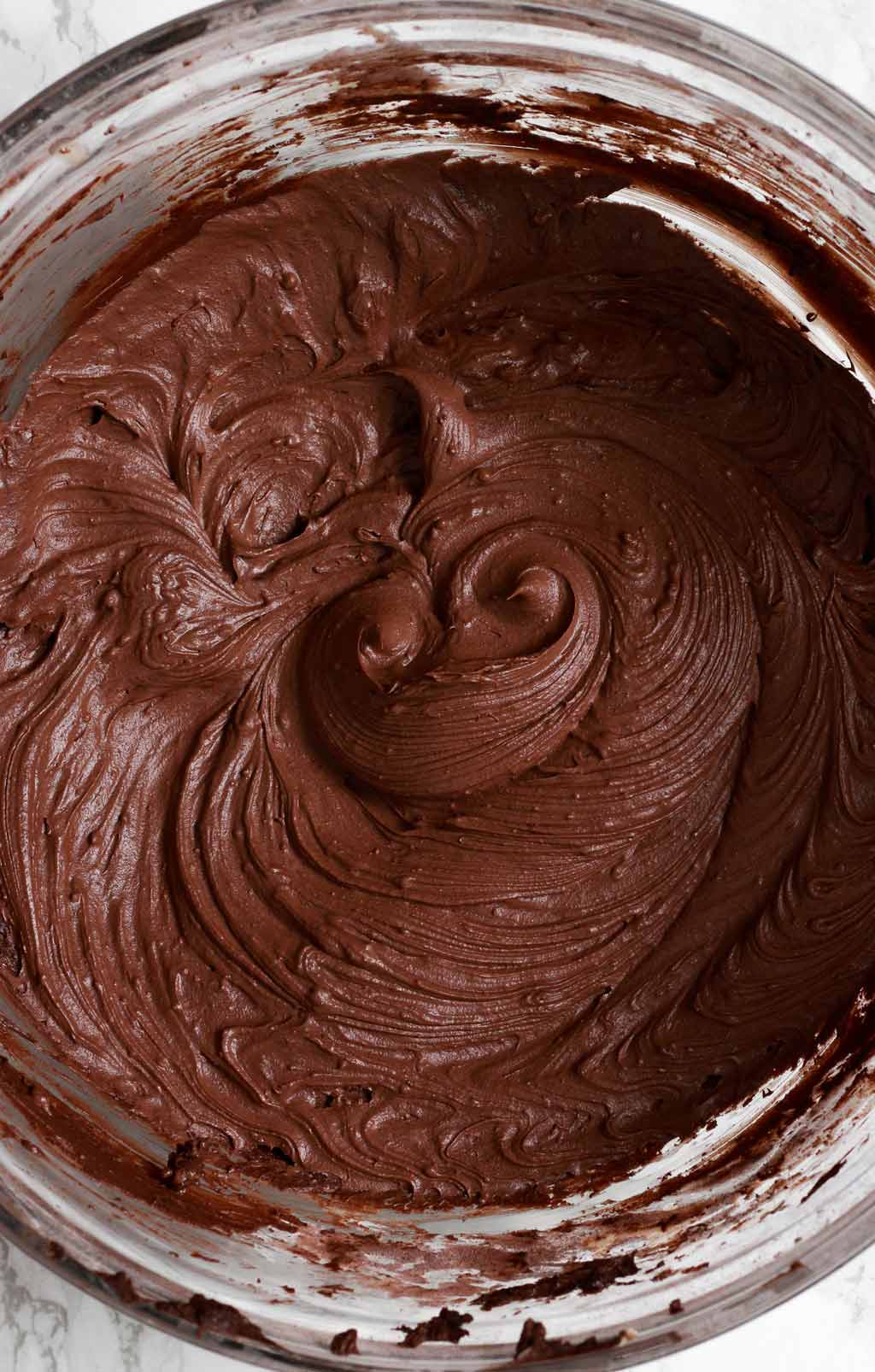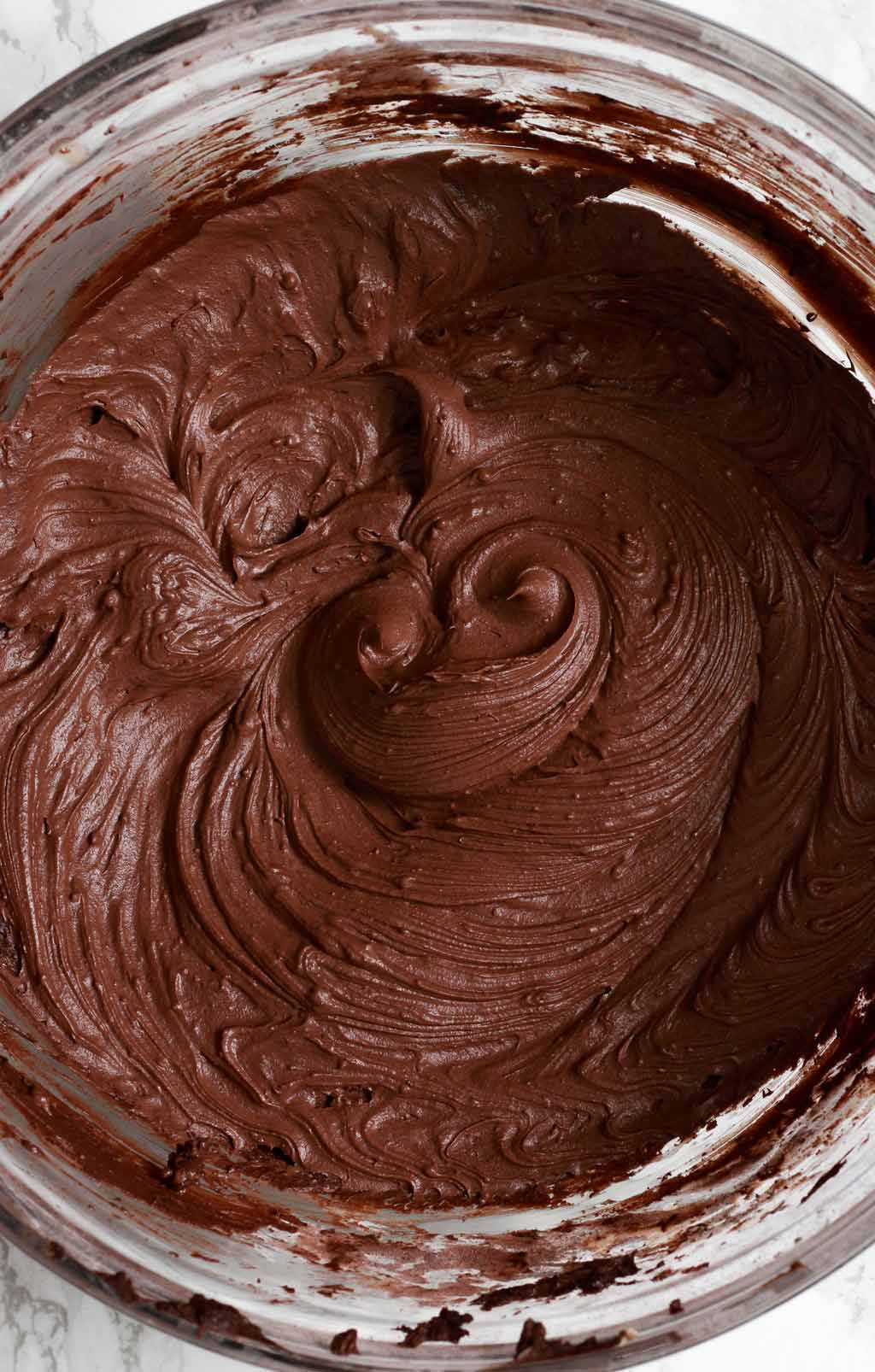 Now you're ready to use it for decorating your cakes!
Ways to use dairy-free chocolate buttercream
Here are some desserts you can pair with this tasty chocolate frosting:
Top tips
If the buttercream is too thick, add more soy milk and if it's too thin, add more icing sugar.
Add a small splash of cold, strong coffee to the buttercream to intensify the chocolate flavour.
Use dark cocoa powder if you want a more striking colour.
If using vegan block butter, let it soften slightly at room temperature before using.
Whisk for a minute or so using an electric whisk to make it airy and fluffy!
FAQ
How much vegan chocolate buttercream does this recipe yield?
This recipe makes enough frosting to cover three 7-inch cakes or 6-12 cupcakes, depending on how much you like to use.
How long will it last?
If you keep it in an airtight container and store it in the fridge, it will keep for around 10 days.
Can I freeze it?
Yes! Again, pop it into an airtight container. Freeze for up to 3 months and defrost in the fridge the night before you plan to use it. Once defrosted, give it another quick whisk to make it fluffy again. Do not refreeze.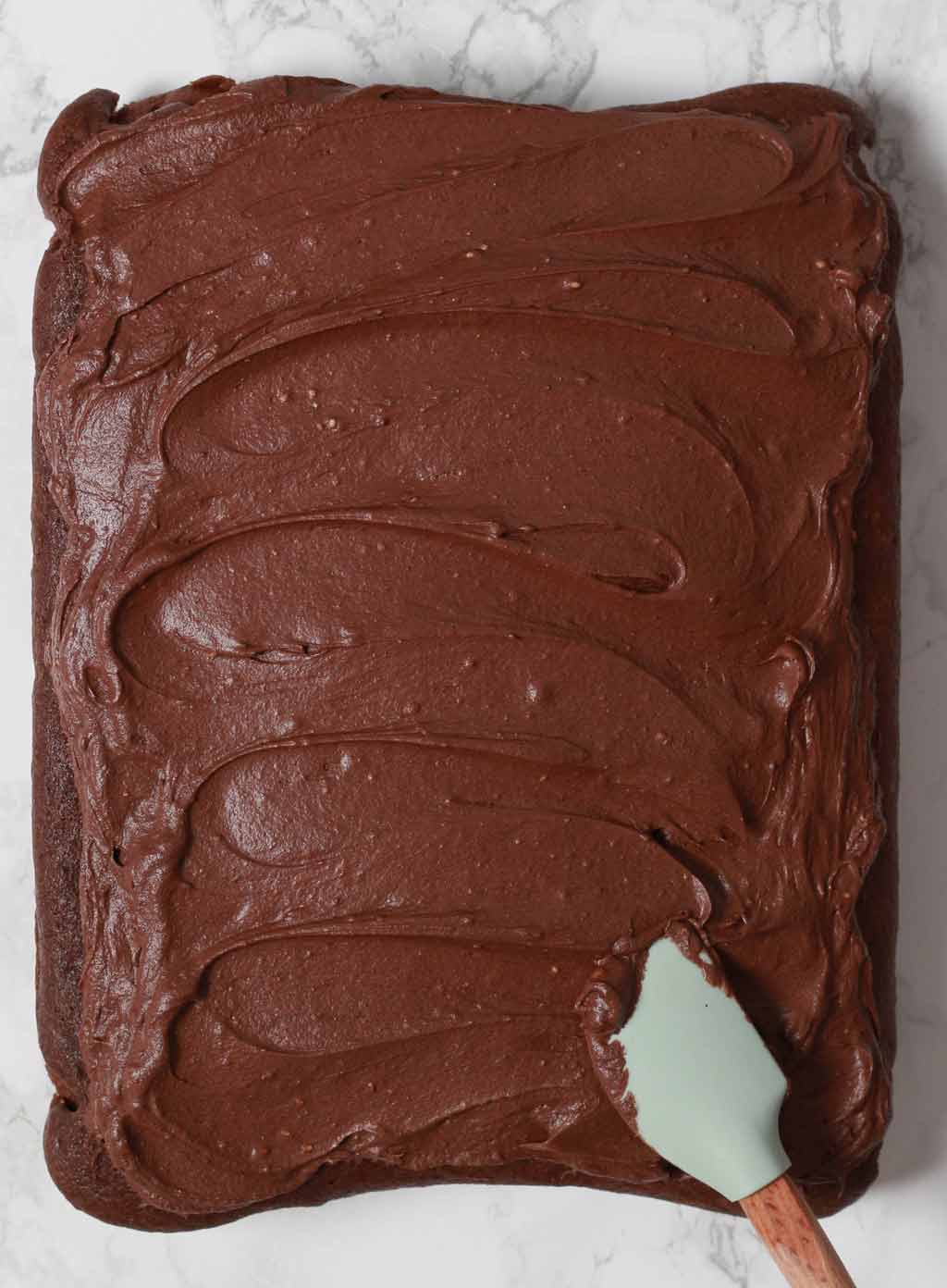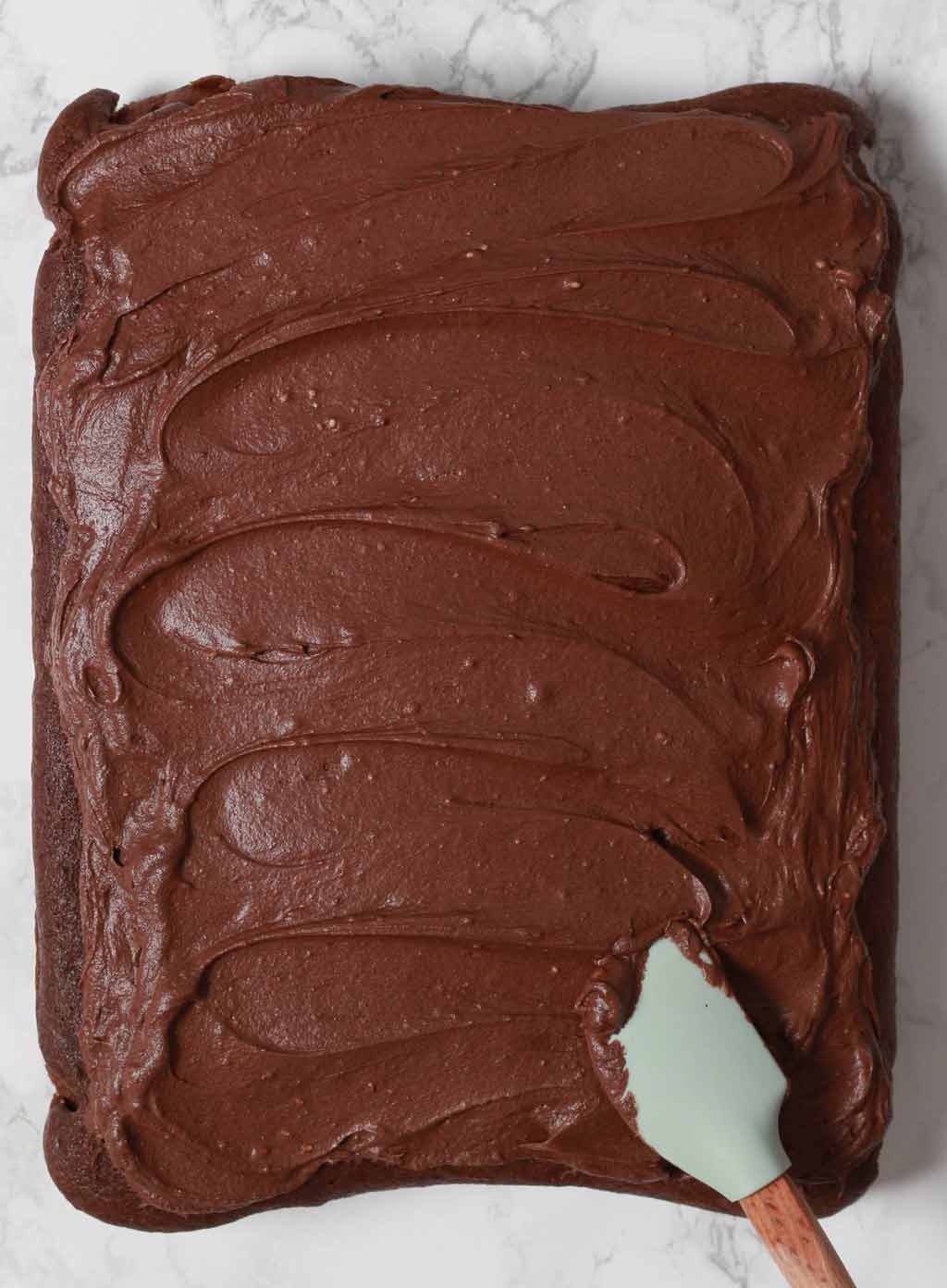 I hope you enjoy this dairy-free chocolate buttercream recipe. Please let me know what you think by leaving a rating and comment below! xo

Vegan Chocolate Buttercream Frosting
Easy, 5-ingredient dairy-free chocolate buttercream frosting that's perfect for filling and decorating cakes.
Ingredients
180

g

Vegan butter

(¾ cup) if using vegan block butter make sure it's softened slightly at room temperature

1

Teaspoon

Vanilla extract

300

g

Icing sugar

(~2+½ cups)

80

g

Cocoa powder

(¾ cup)

5-7

Tablespoons

Soy milk

(The amount you need will depend on which type of vegan butter you use. Add it in slowly as you may not need to use it all.)
Instructions
In a large bowl, mix together the butter and vanilla extract.

Add the icing sugar and cocoa powder in a little bit at a time. Use the soy milk to loosen it as needed.

Once all of the icing sugar and cocoa powder is used up, give the buttercream a quick mix with an electric whisk or stand mixer until fluffy. Add more icing sugar or soy milk to thicken/loosen it if needed.
Recipe Notes
Store in an airtight container in the fridge for up to 10 days.
Nutrition Facts
Vegan Chocolate Buttercream Frosting
Amount Per Serving (1 /12th)
Calories 201
Calories from Fat 90
% Daily Value*
Fat 10g15%
Sodium 86mg4%
Carbohydrates 26g9%
Protein 2g4%
* All values are an estimate only and will vary depending on the food brands used.
BakedByClo is a participant in the Amazon Services LLC Associates Program, an affiliate advertising program designed to provide a means for sites to earn advertising fees by advertising and linking to Amazon.com. This site may contain some of these links to Amazon.com & other affiliate programs. If you make a purchase through one of those links, BakedByClo will receive a small commission from the purchase at no additional cost to you.