10 Vegan Lotus Biscoff Desserts
Looking for some delicious vegan Biscoff dessert recipes? Look no further! In this list, you'll find Lotus Biscoff cookies, cakes, no-bake desserts and more. Here are 10 of the best!
It's no secret that I am a huge Biscoff dessert lover and love making desserts with it, and it seems that you do too! Some of my most popular posts on this blog involve my Biscoff recipes so I thought it would be a good idea to put them all together in a handy little list where you can see them all at a glance.
The best vegan Biscoff desserts
There will be many more of these to come but for now, here are 10 of my favourites!
This cake was the first Biscoff dessert I made for this blog and it's my most popular one to date! It's made up of 3 small sponge cakes which are sandwiched together and covered with creamy Biscoff buttercream frosting. It would make the perfect birthday cake for a Lotus Biscoff fanatic but it's great for all occasions!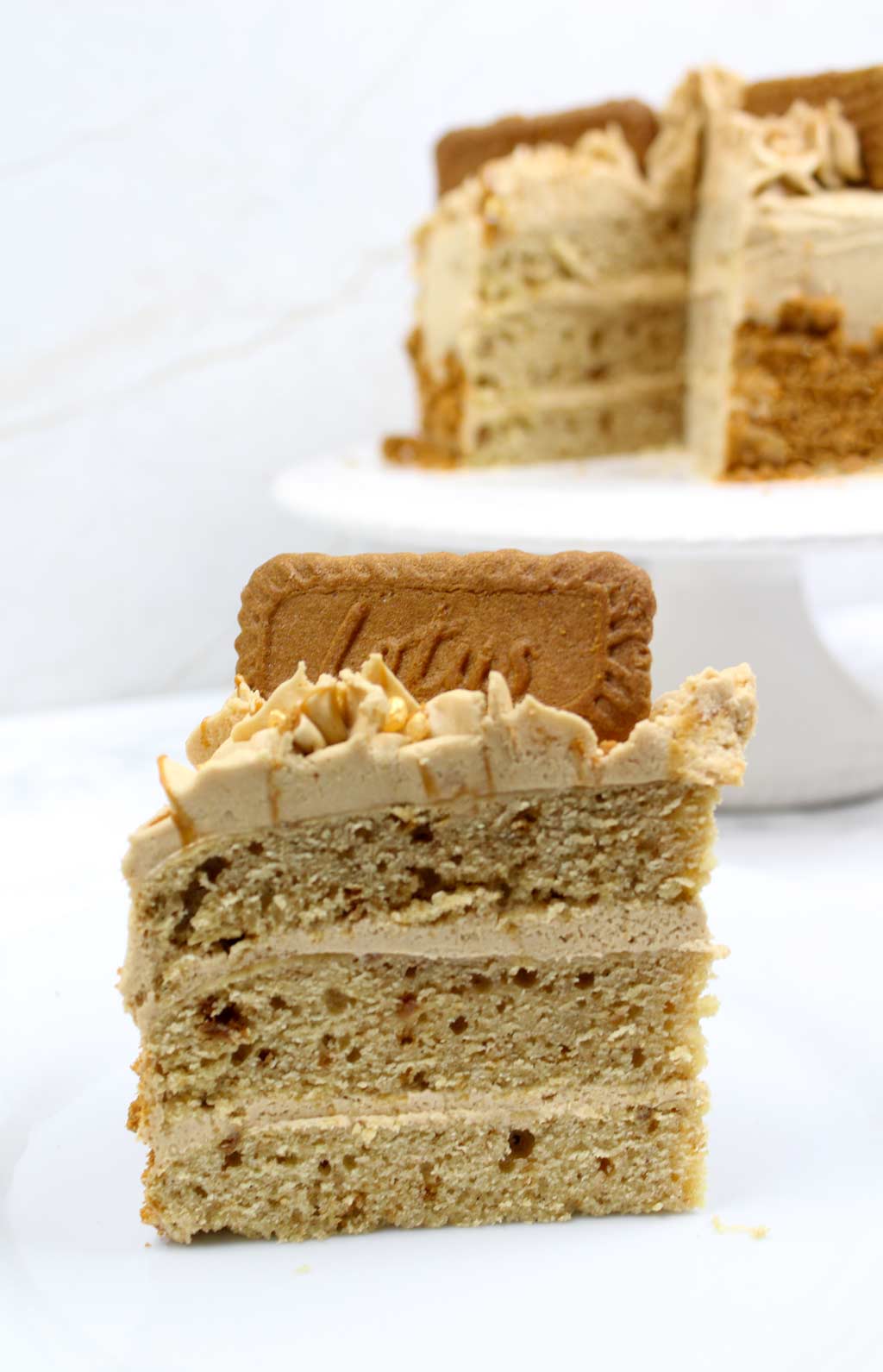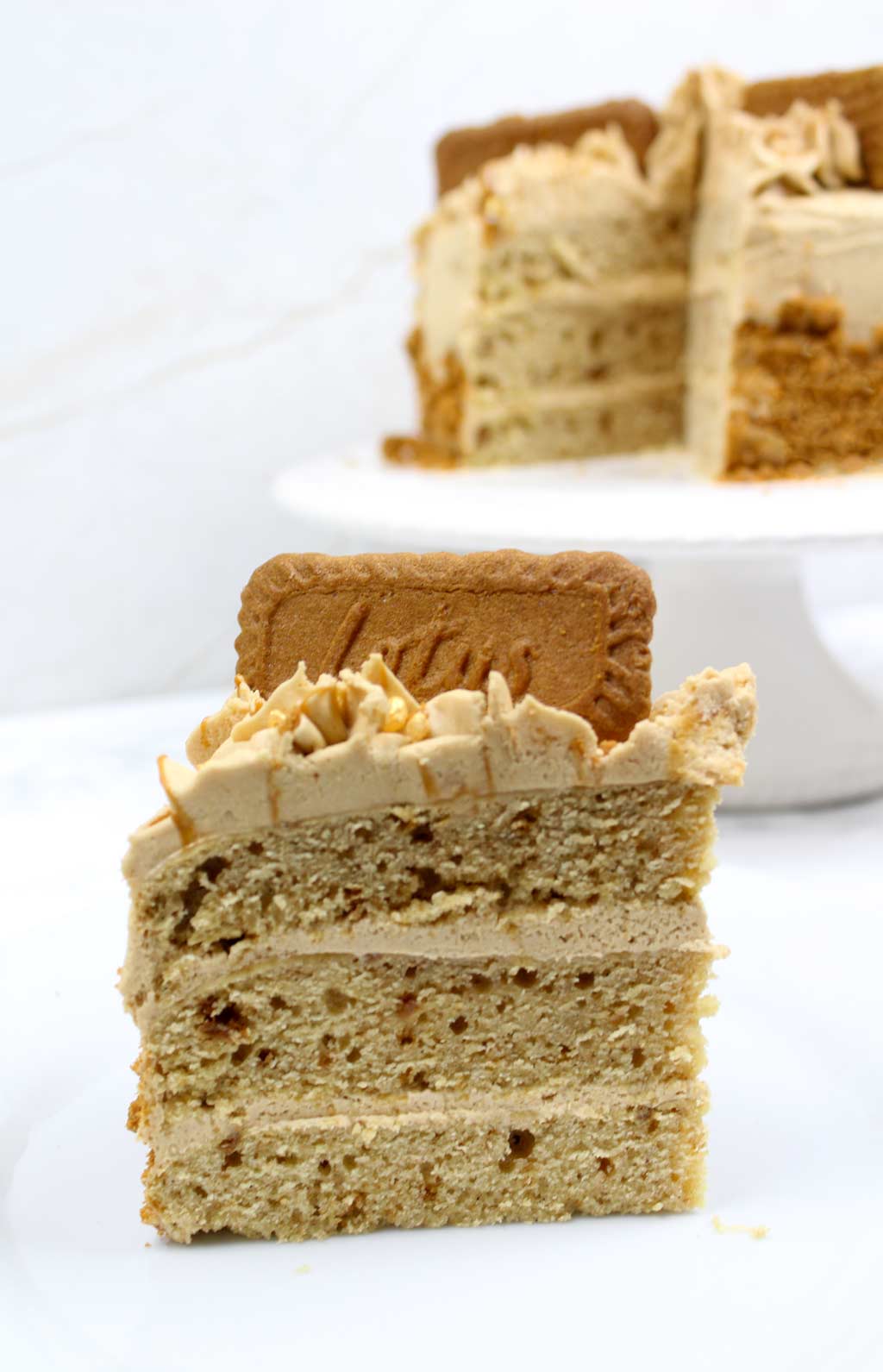 Vegan Biscoff Cake
Vegan vanilla sponge layers sandwiched and covered with creamy dairy-free Biscoff frosting.
Get the recipe

Of course, after I made the larger cake and enjoyed it so much, I had to make a mini version! The recipe for these cupcakes uses my Biscoff cake above as the basis. It's the same sweet, slightly-spiced sponge cake with thick and cream buttercream on top. Bite-sized and perfect for freezing, these are great if you want to experience the Biscoff cake without having tonnes of leftovers.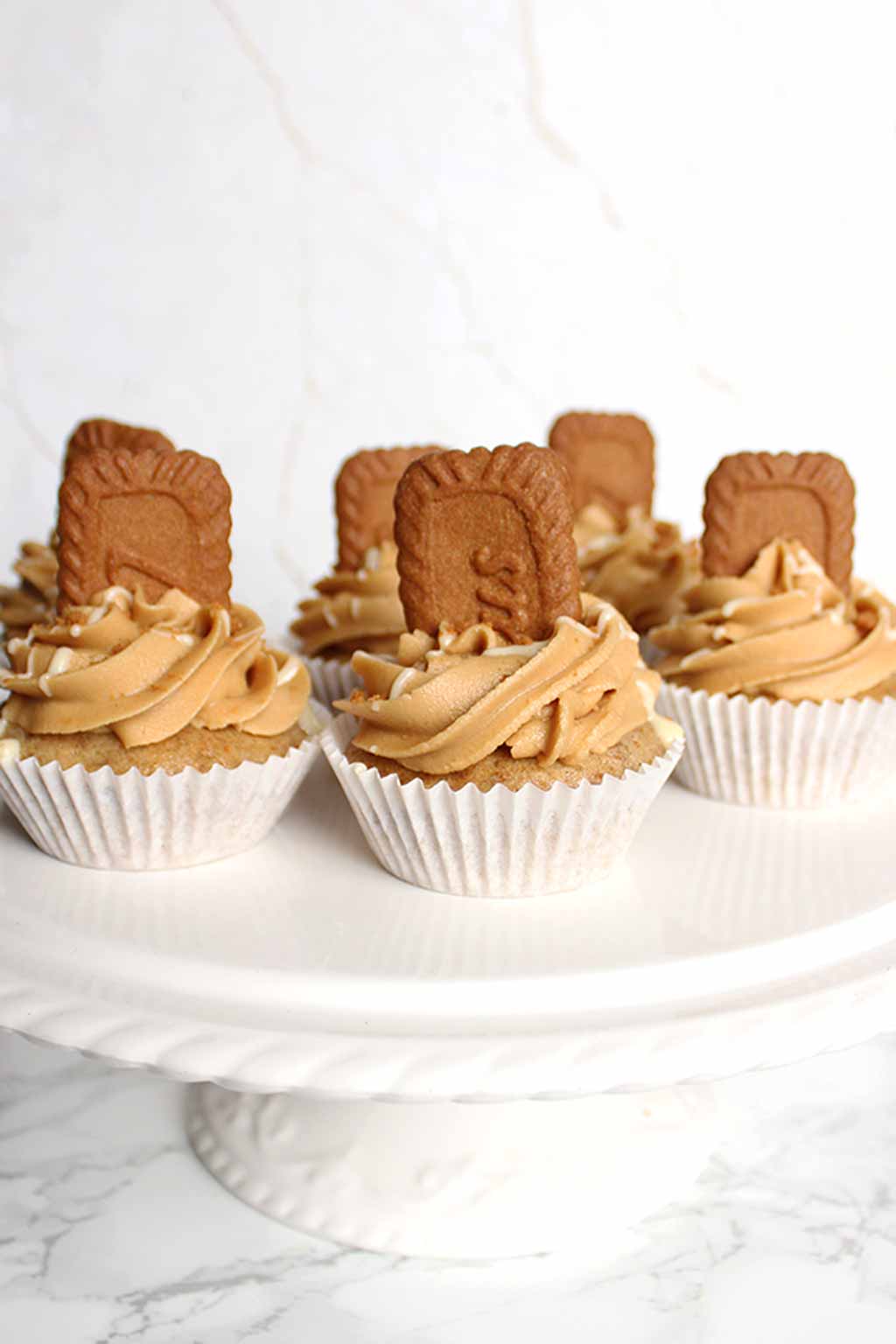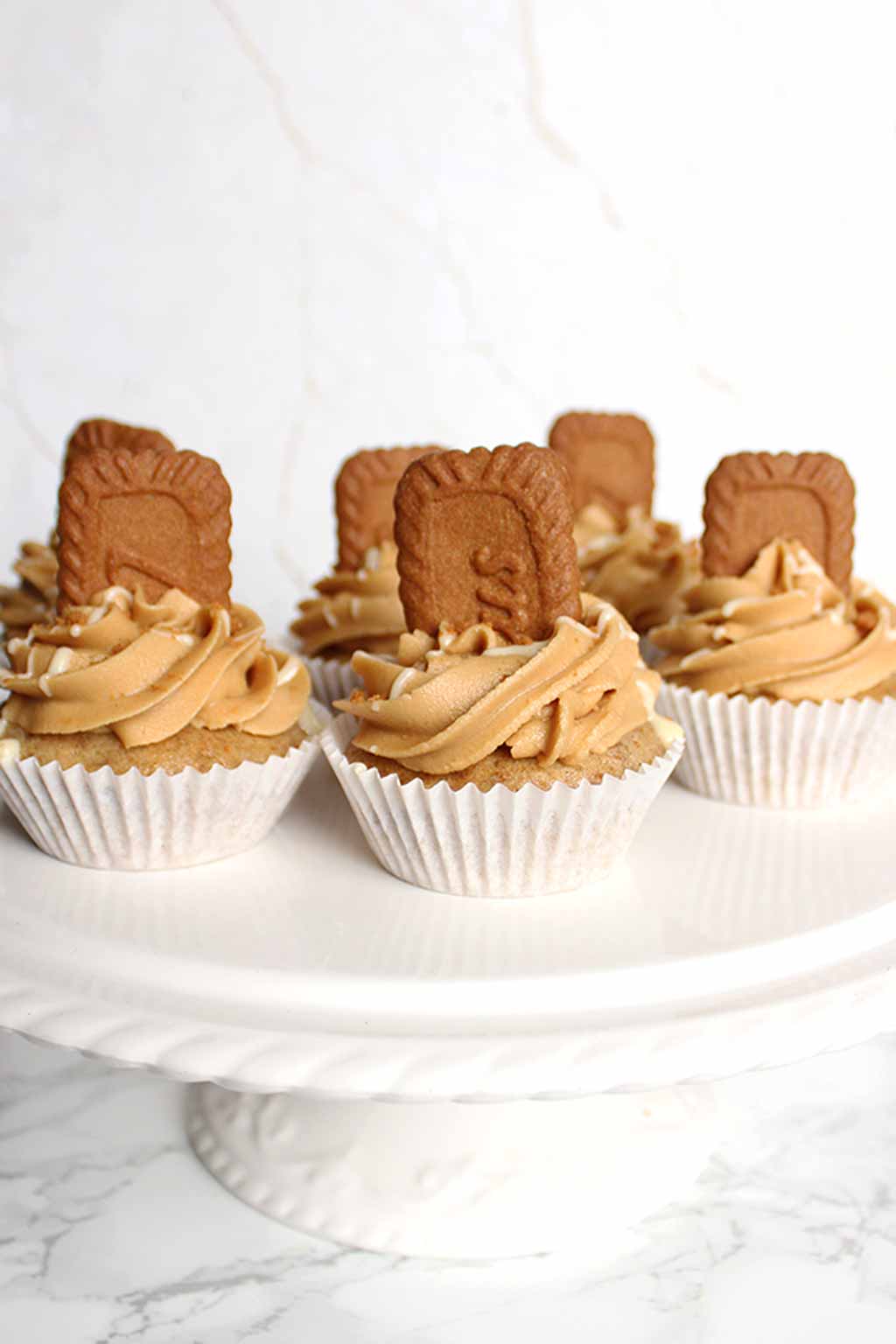 Vegan Biscoff cupcakes
Lightly spiced cupcakes topped with Lotus Biscoff buttercream.
Get the recipe

Another cupcake recipe, this one uses a chocolate sponge instead of the cinnamon and vanilla one. Perfect if you prefer a slightly less sweet dessert.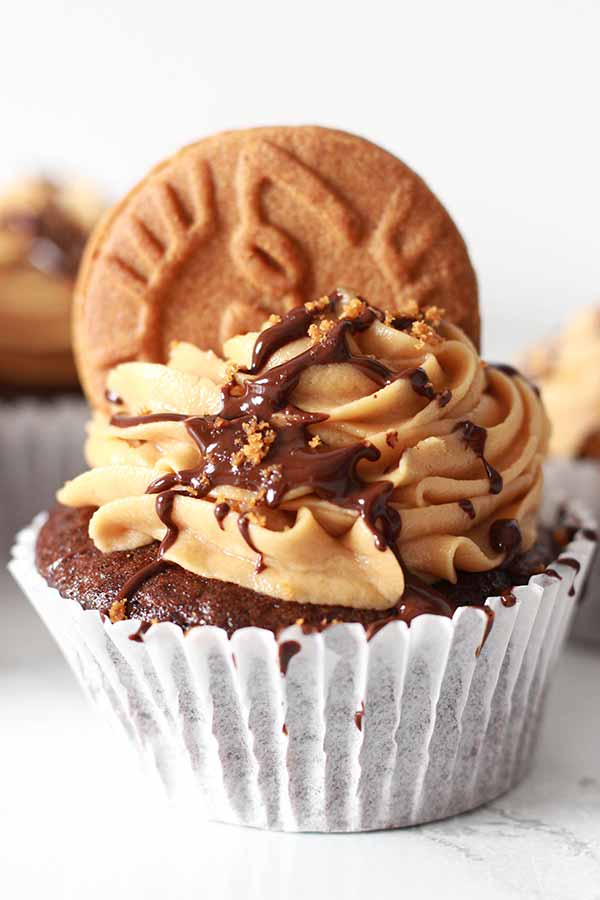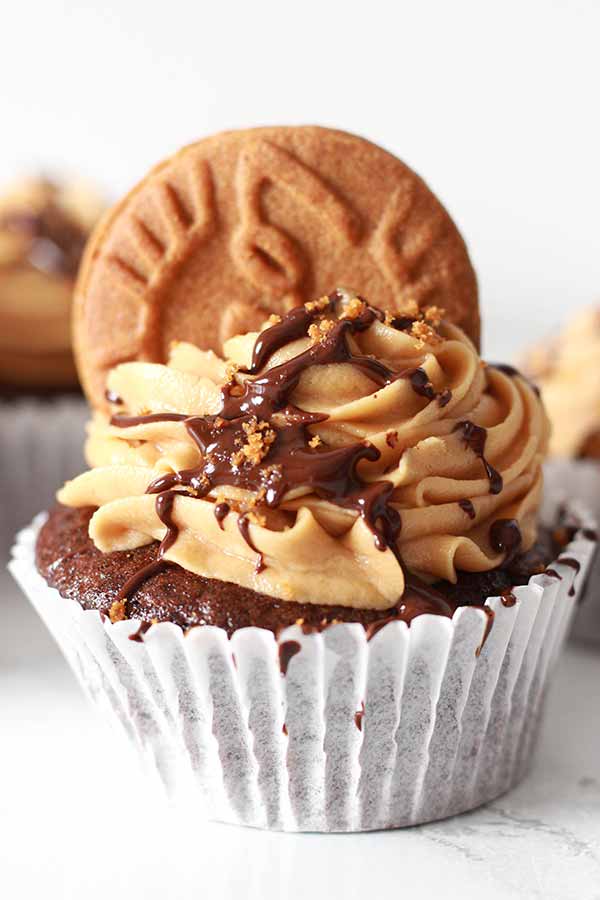 Vegan Chocolate Biscoff Cupcakes
Light and fluffy chocolate cupcakes with Biscoff buttercream frosting.
Get the recipe

By far one of my absolute favourites on my whole blog, this cheesecake is so creamy and is just the right amount of sweet. It's really easy to make but you'll need a bit of patience to let it set!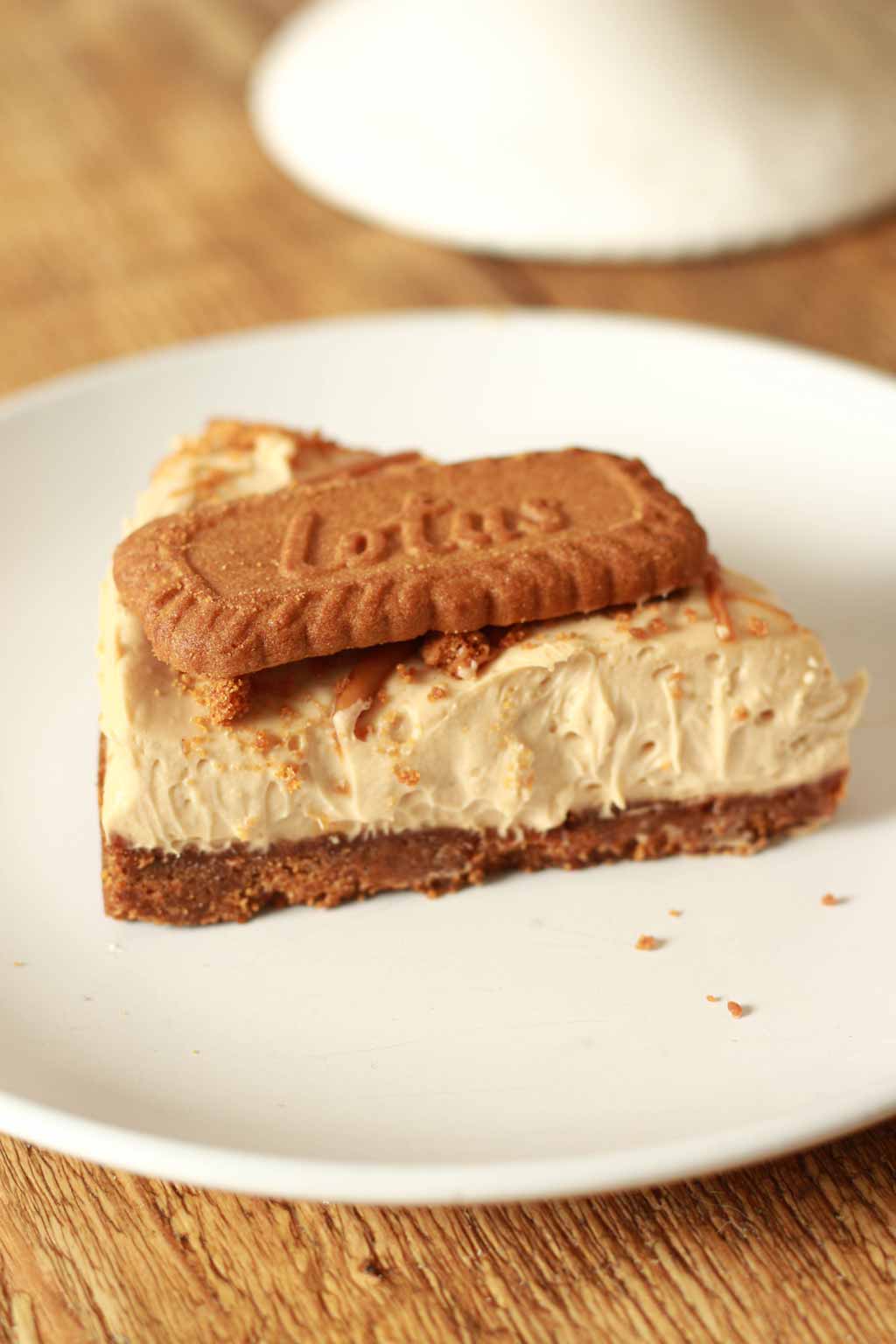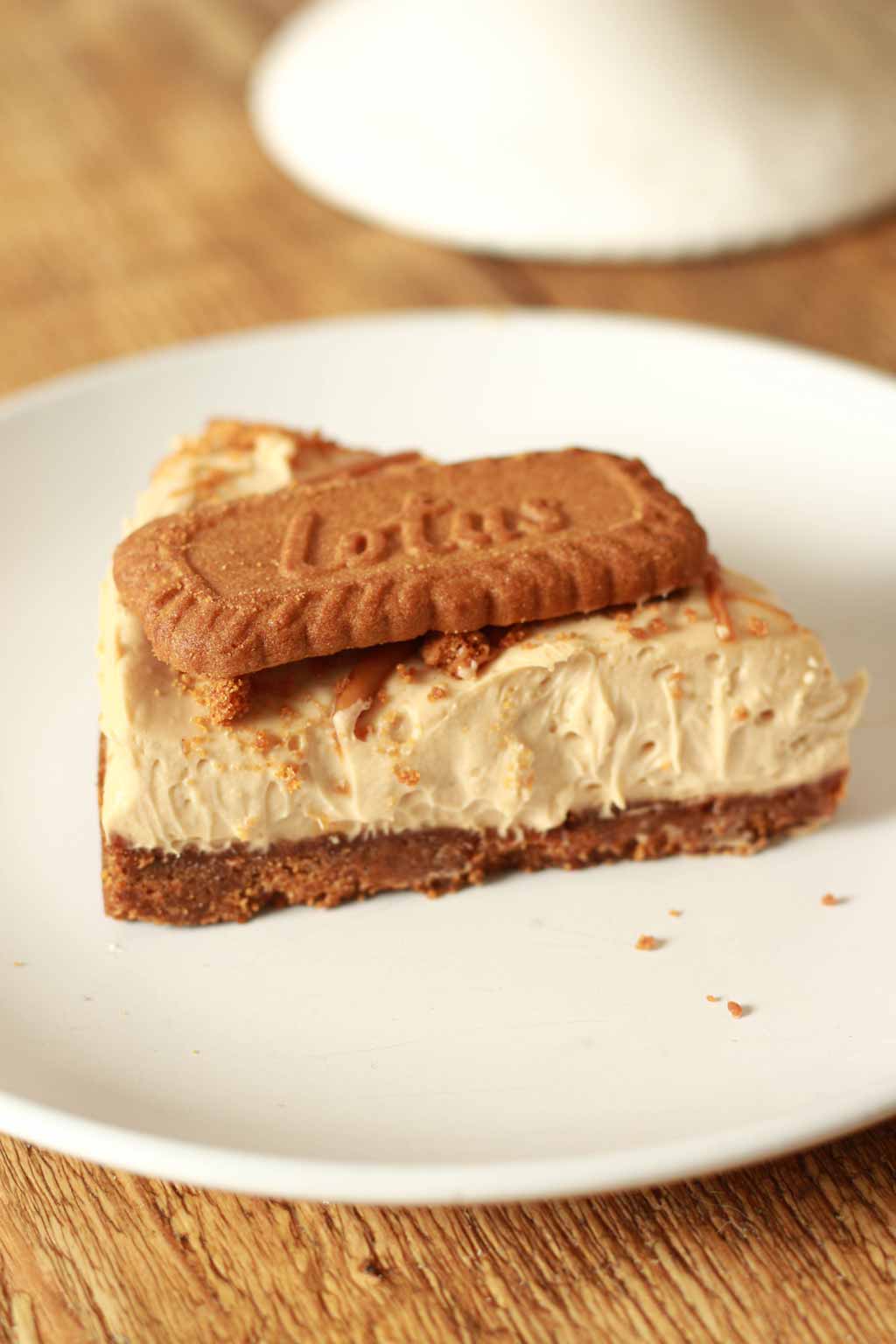 Vegan Biscoff Cheesecake
No-bake, dairy-free Biscoff cheesecake recipe.
Get the recipe

No-bake, no-fuss chocolate tiffin with Biscoff biscuits and vegan white chocolate in it. Making this couldn't be more simple – just mix everything together, whack it in the fridge and cut into glorious chocolatey slices. Easy peasy!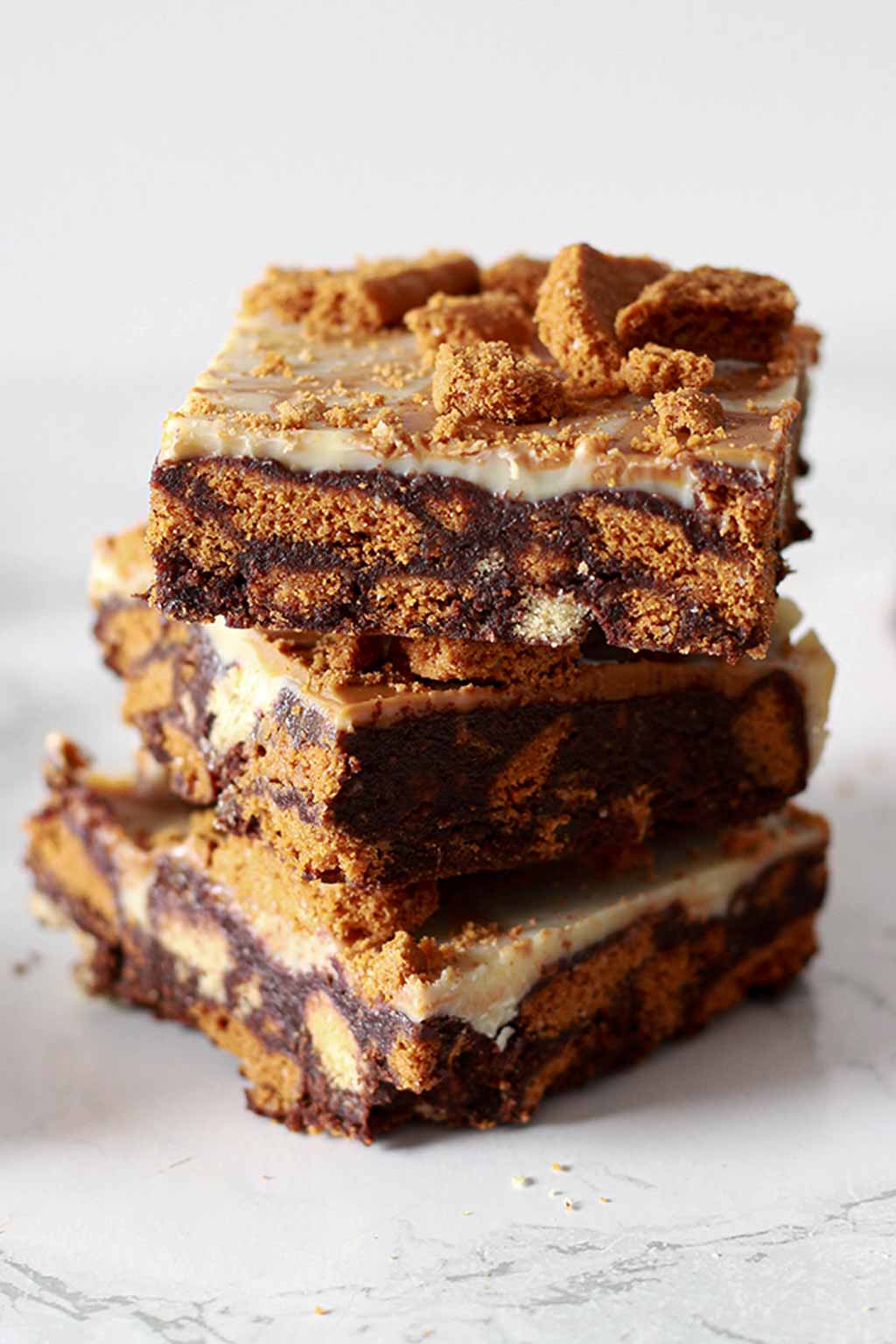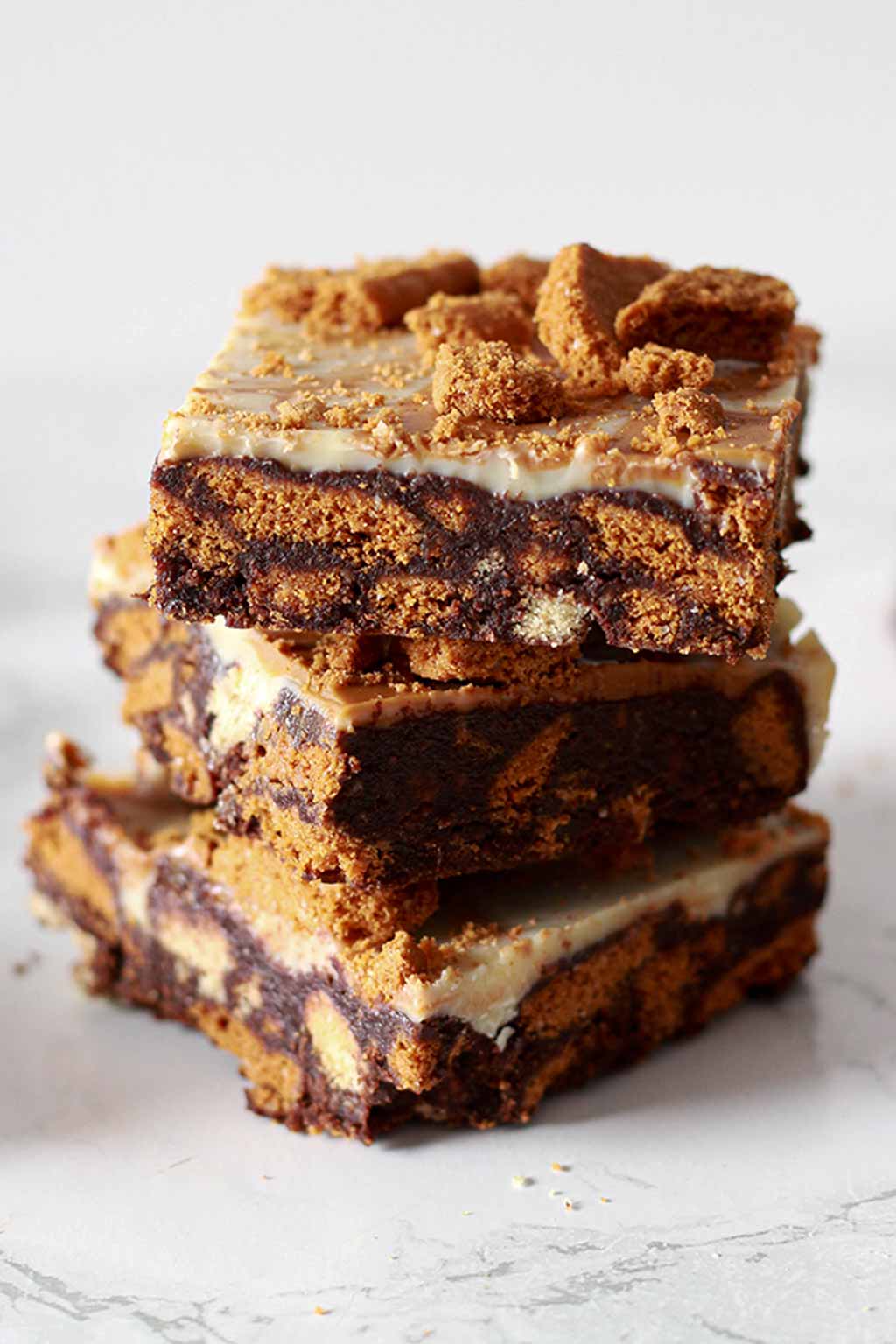 Vegan Biscoff Tiffin
A speculoos twist on the classic Scottish chocolate tiffin!
Get the recipe

OK… I'm not one to toot my own horn but these cookies are absolutely phenomenal! Seriously, you HAVE to make these! They're soft and chewy on the inside and crispy on the outside, filled with Lotus Biscoff spread and have white chocolate chips throughout. These cookies are sure to be a hit whatever the occasion.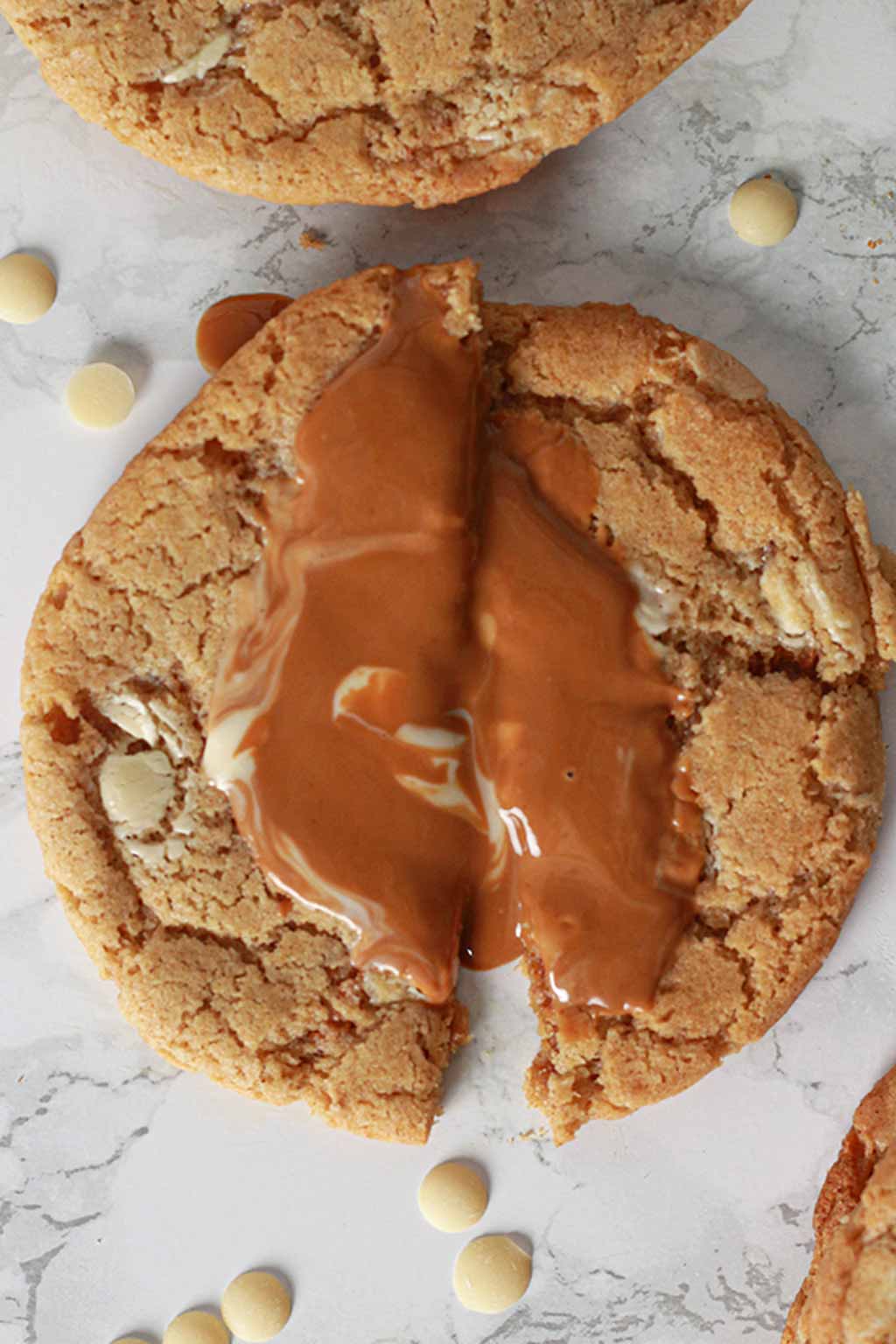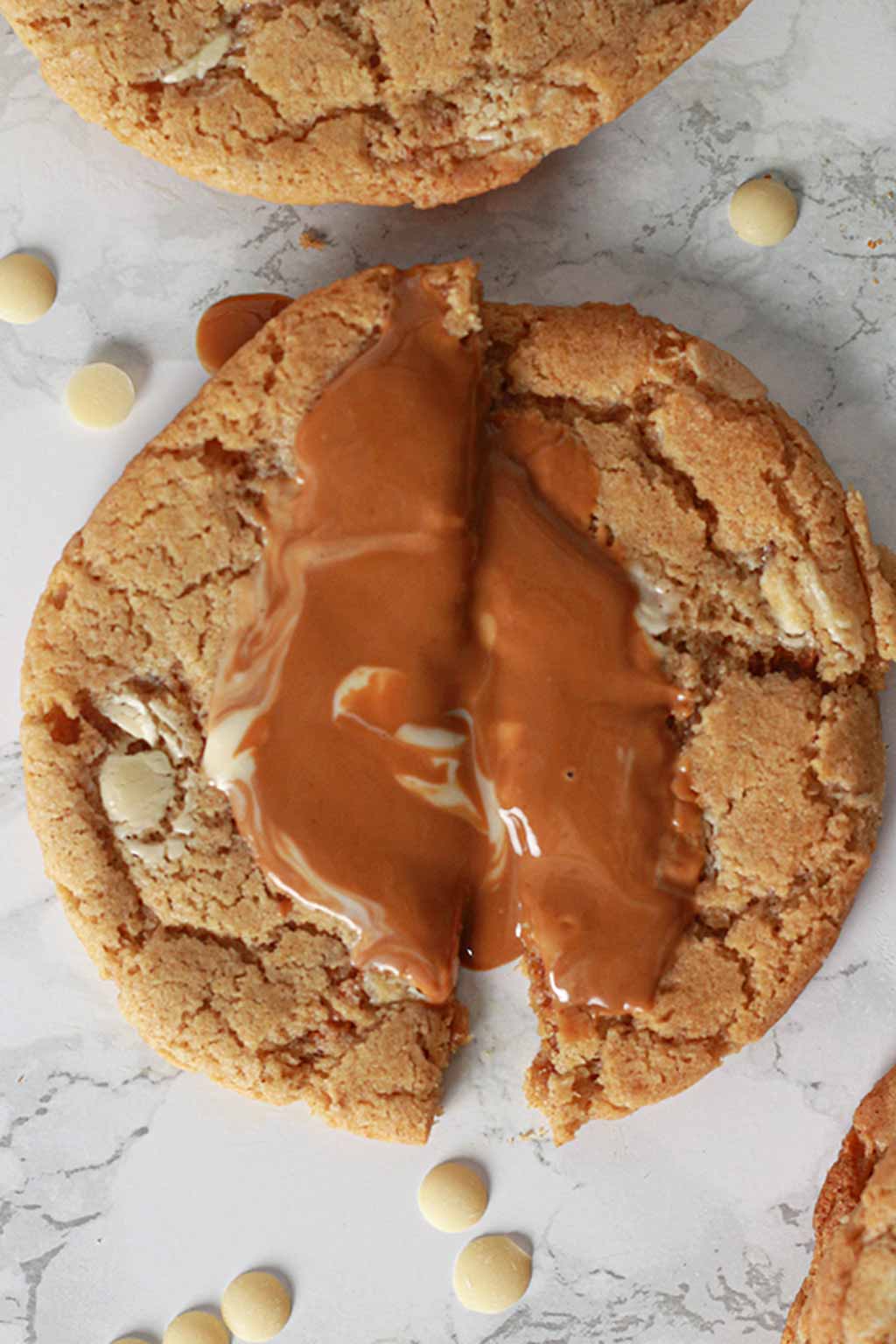 Vegan Biscoff Cookies
Chocolate chip Biscoff cookies without eggs or dairy.
Get the recipe

This Biscoff fudge is great for giving as an edible gift. Just wrap it up in some cute packaging and you're good to go! It's one of the easiest recipes in this list and takes about 5 minutes to make.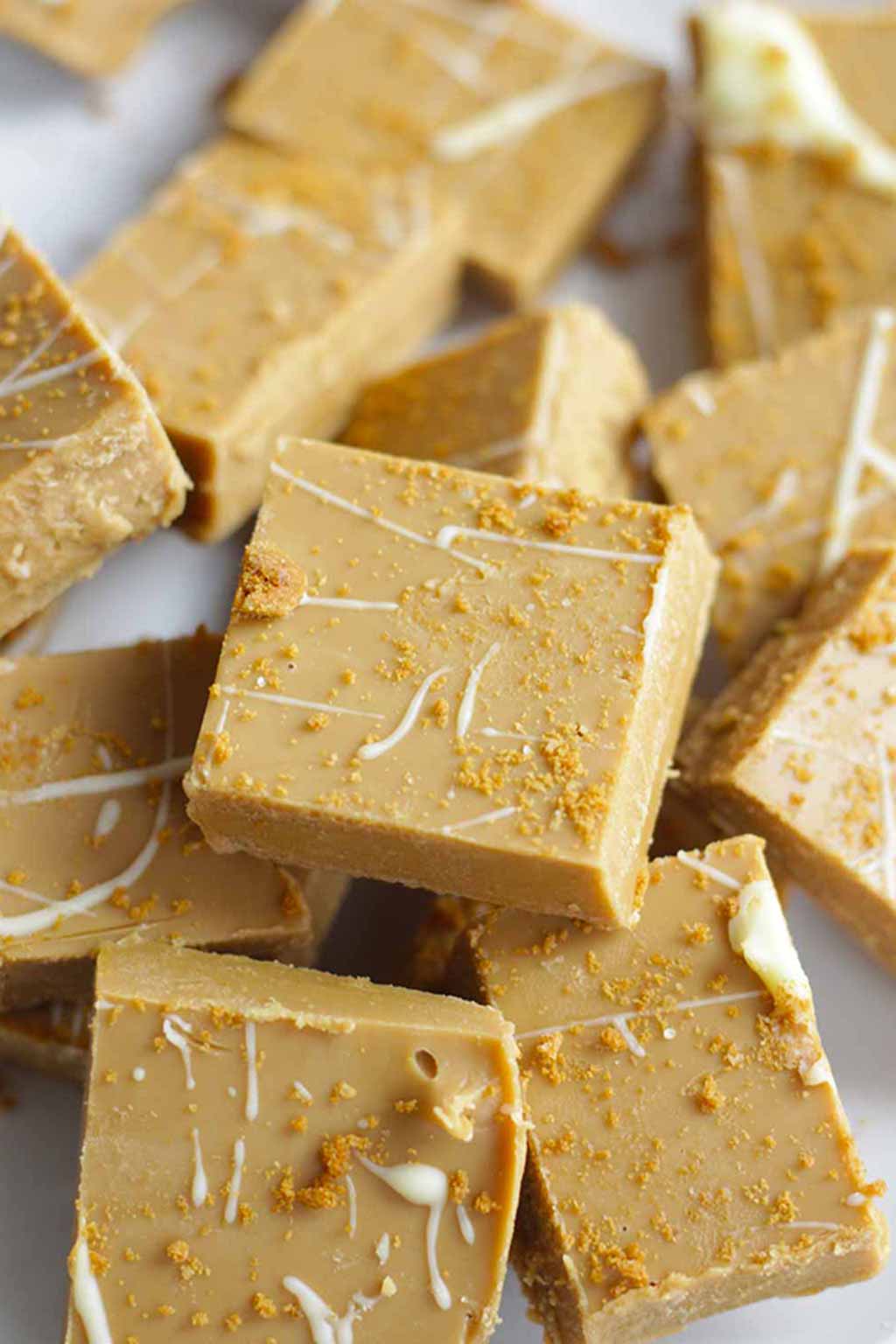 Vegan Biscoff Fudge
2 ingredient white chocolate and Biscoff fudge without condensed milk of any kind!
Get the recipe

This one is a little more on the tricky side and if you've never made a yule log before, you'll probably need to practice rolling the cake more than once. Once you get the hang of it though, this yule log makes a beautiful Christmas showstopper.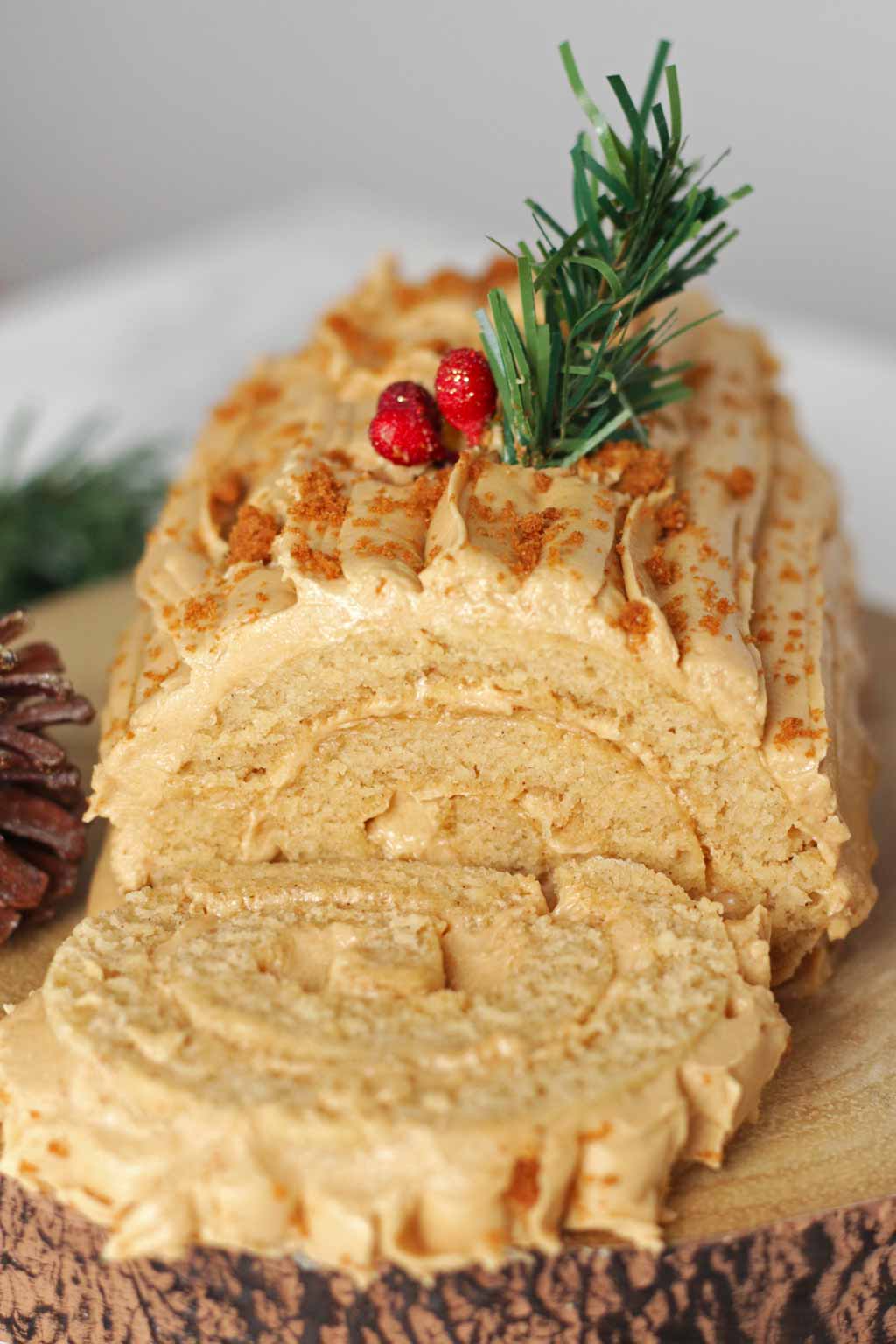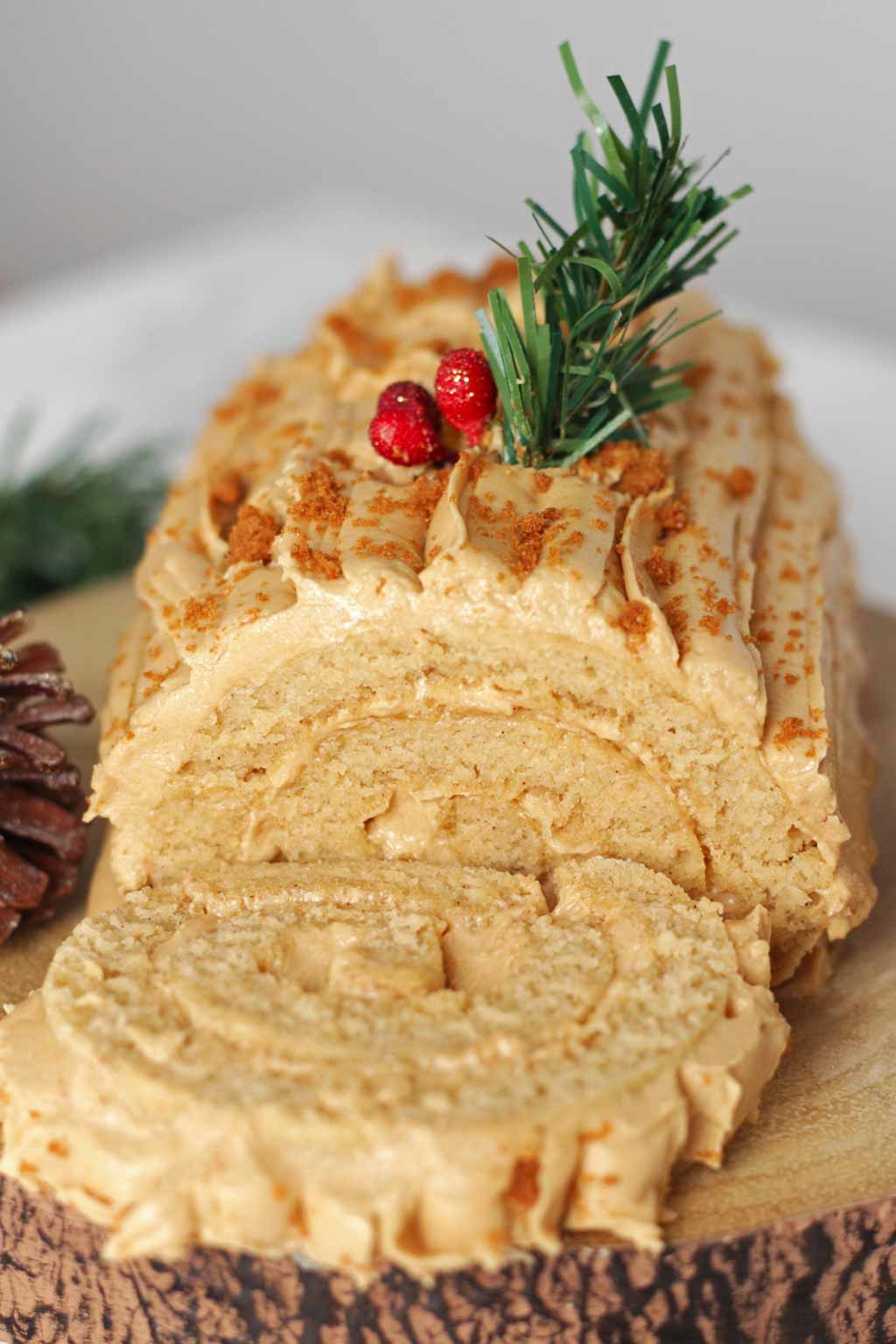 Biscoff Yule Log (Vegan)
Cinnamon and vanilla sponge rolled and covered with Biscoff icing.
Get the recipe

If you're British or have ever visited the UK, I'm sure you'll know all about sticky toffee pudding. Well, this dessert is just like that except it's made with Biscoff pudding and Biscoff "toffee" sauce. It's one of those really rich, indulgent desserts that's best served warm with ice cream in the Autumn/Winter months.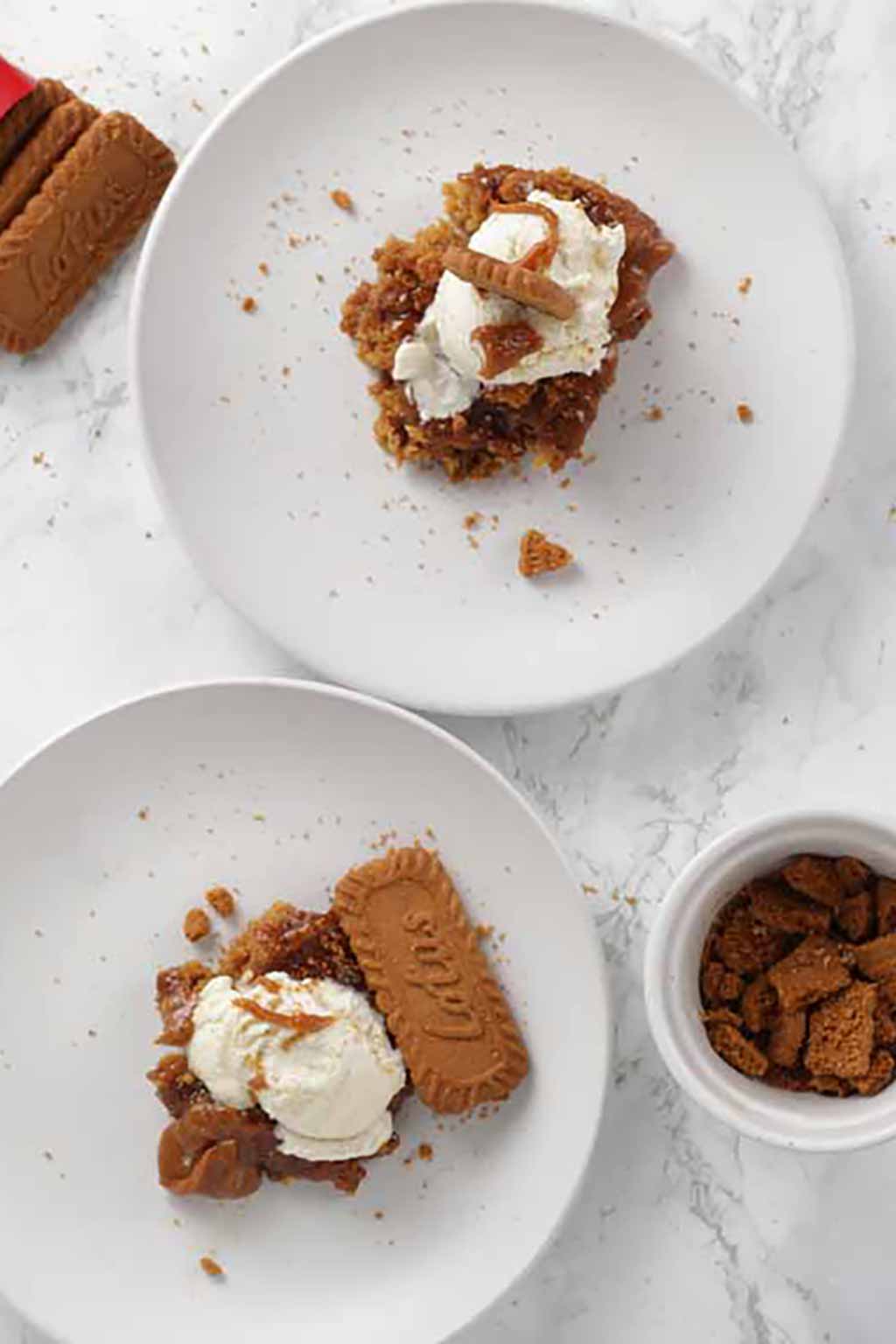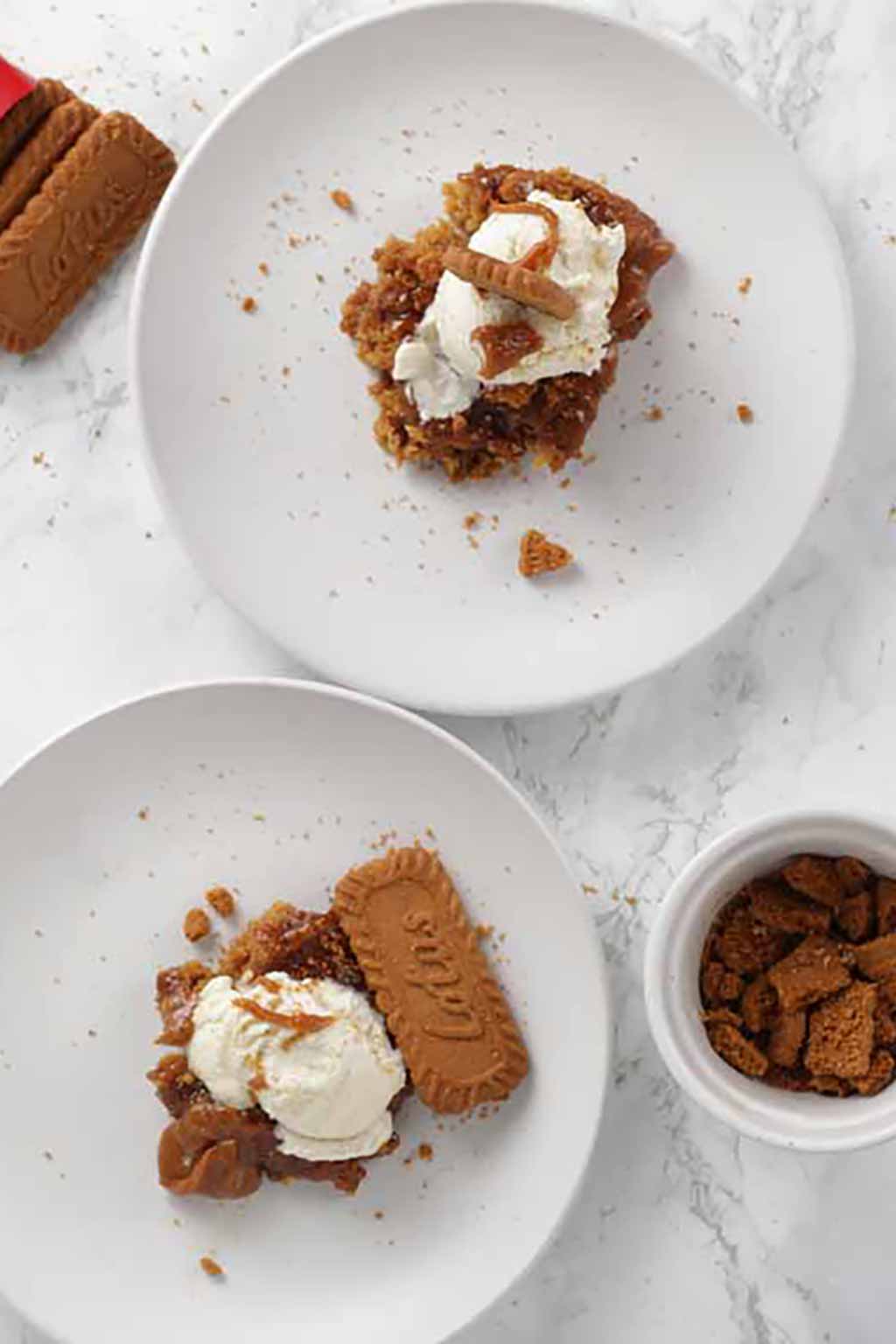 Biscoff pudding
Sticky Biscoff pudding topped with caramel and cookie crumbs.
Get the recipe

This recipe is really great for children to help with because it's so easy and the truffles can be shaped however you like. It contains just 3 ingredients and apart from a little bit of chocolate melting, there's no baking or heat involved.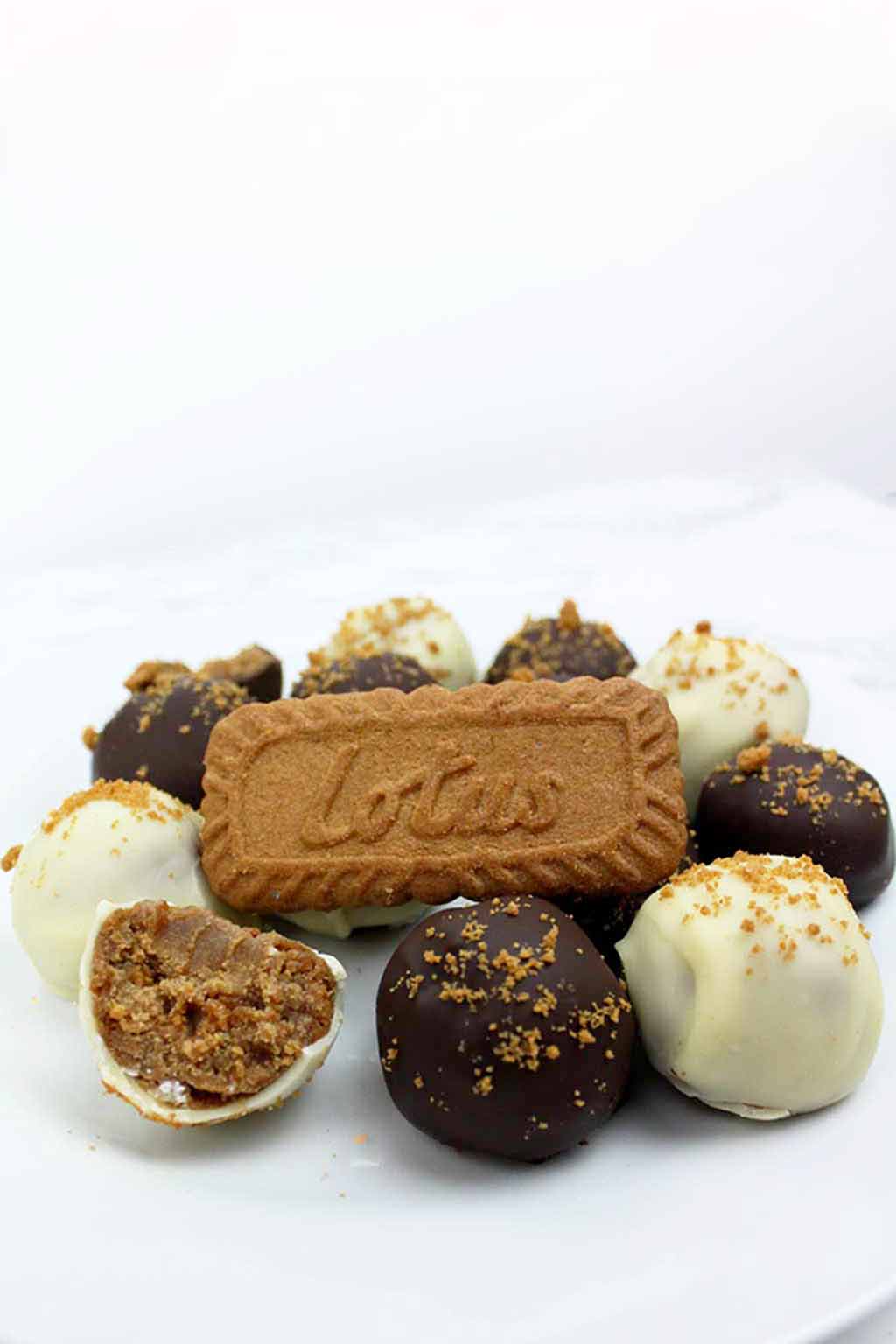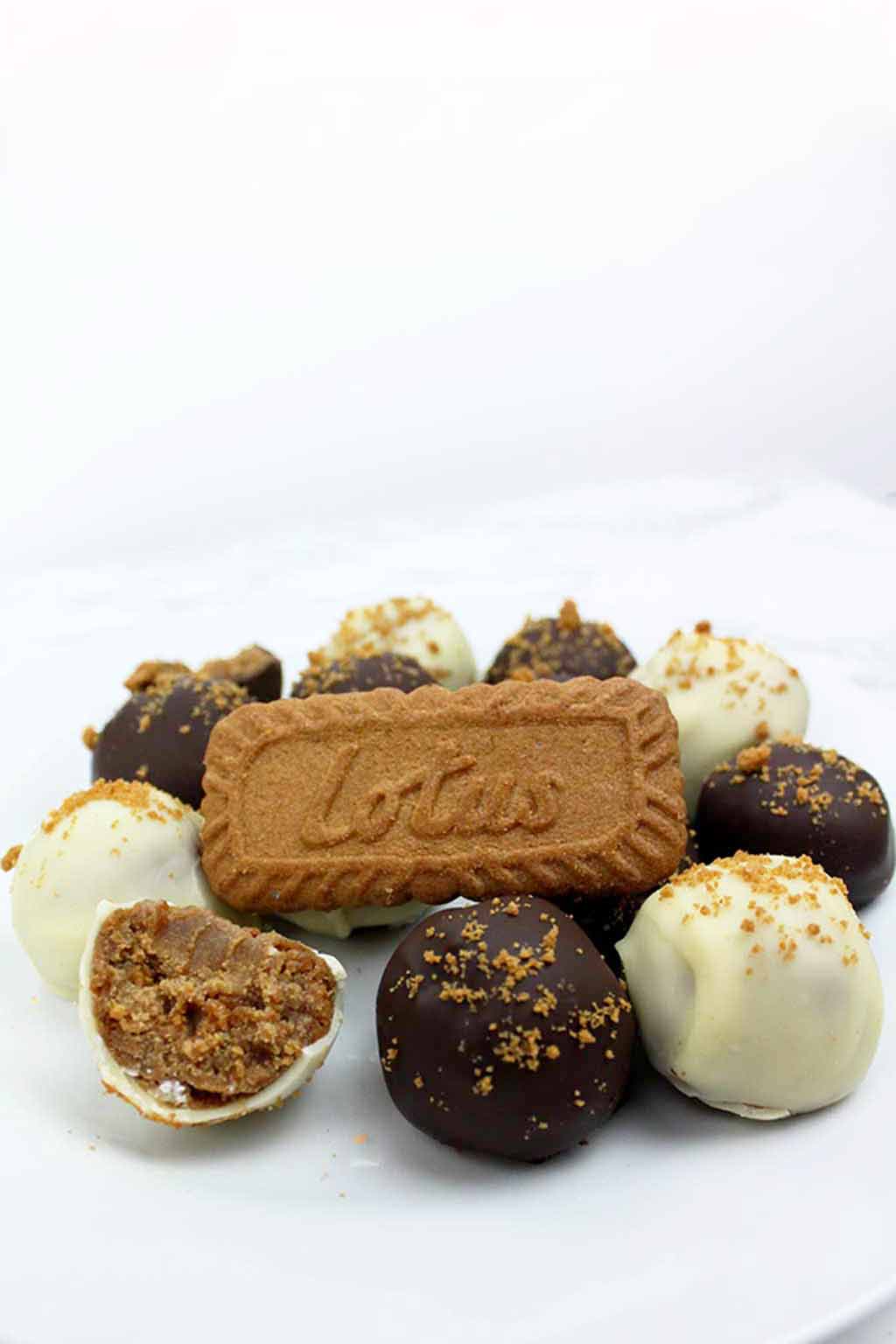 Vegan Biscoff Truffles
Cheesecake-inspired bites with a cookie-cream filling and coated in vegan chocolate!
Get the recipe

I hope you enjoy the recipes! If you make one of them yourself at home, please let me know how it goes by leaving a comment below! xo
Want more desserts? Check out my other vegan dessert recipes!
Pin for later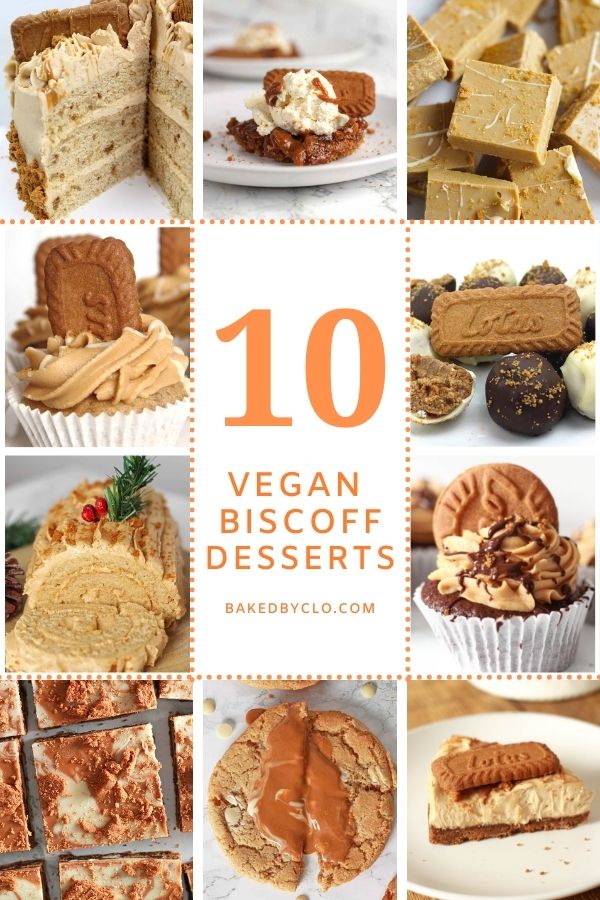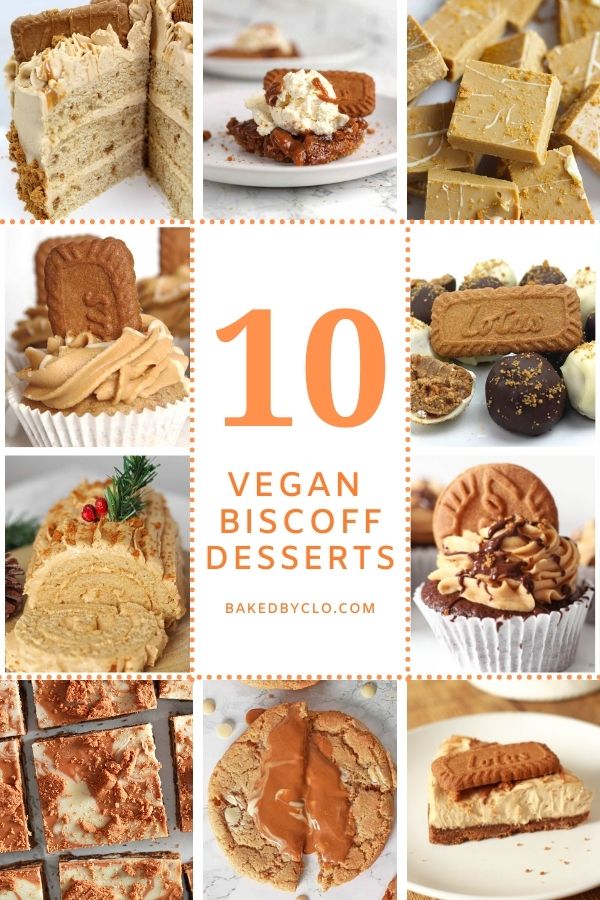 10 Tasty Vegan Biscoff Desserts
The best dairy-free, eggless Lotus Biscoff dessert recipes.
BakedByClo is a participant in the Amazon Services LLC Associates Program, an affiliate advertising program designed to provide a means for sites to earn advertising fees by advertising and linking to Amazon.com. This site may contain some of these links to Amazon.com & other affiliate programs. If you make a purchase through one of those links, BakedByClo will receive a small commission from the purchase at no additional cost to you.