19 Delicious Vegan Cookie Recipes
This list of vegan cookie recipes is sure to include something for everyone. It includes soft and chewy cookies, crunchy cookies, gluten-free cookies, low-carb cookies and more! Bookmark this page and come back as often as you need!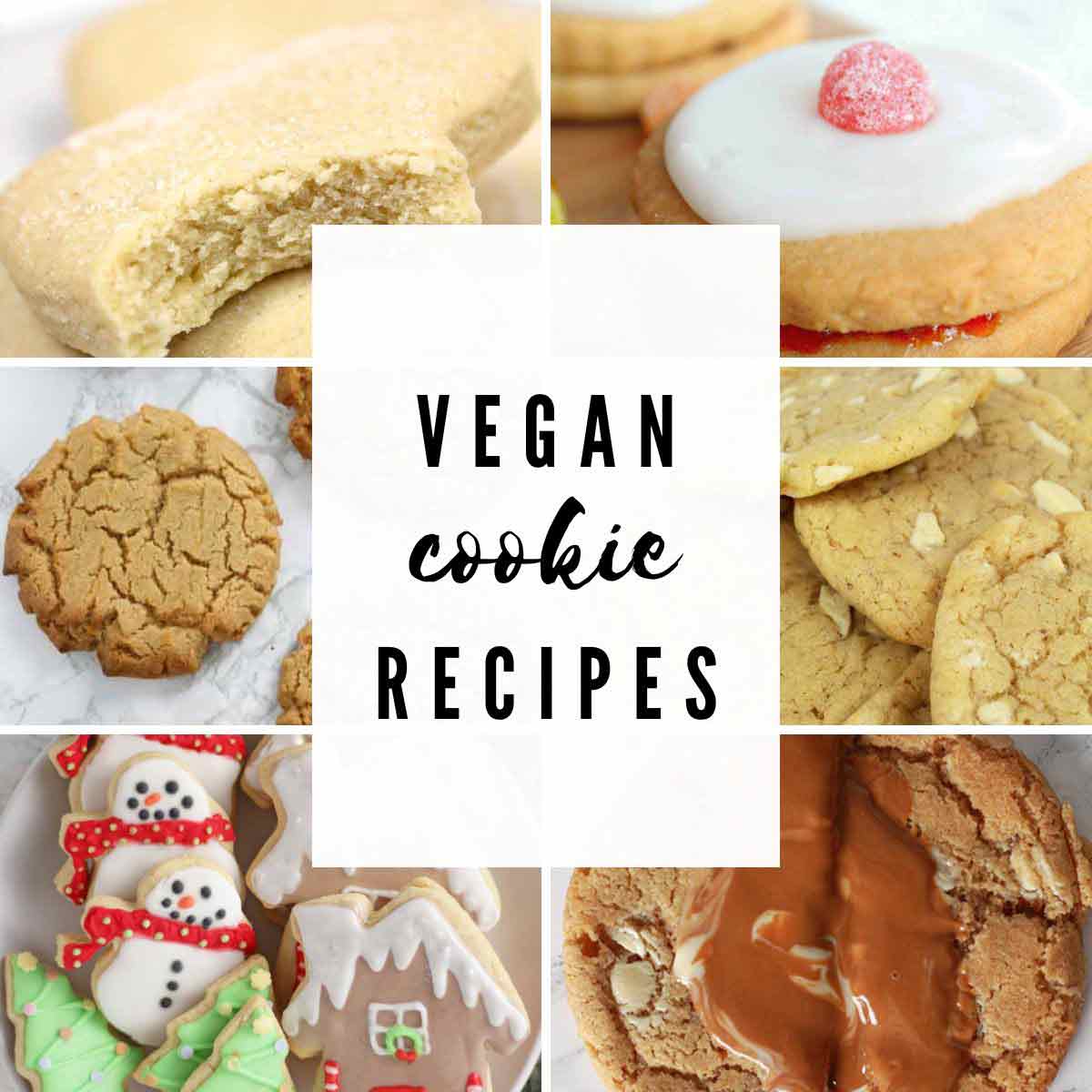 If you've ever read my blog before, you'll know I am a HUGE fan of making vegan cookies. I actually think I like cookies more than cakes if I'm being honest!
After creating my round-up post of the best vegan desserts, I realised that with the amount of different cookie recipes on this blog now, it would make sense to put them all together in their own separate list so you can see them all in one place. So here you are… Let's get started!
Soft and chewy vegan cookie recipes
Bake these cookies on a non-stick cookie sheet for best results.
It would only make sense to start with the most classic type of cookie, wouldn't it?! Although there isn't actually any milk in these cookies, they give traditional chocolate chip cookies a good run for their money.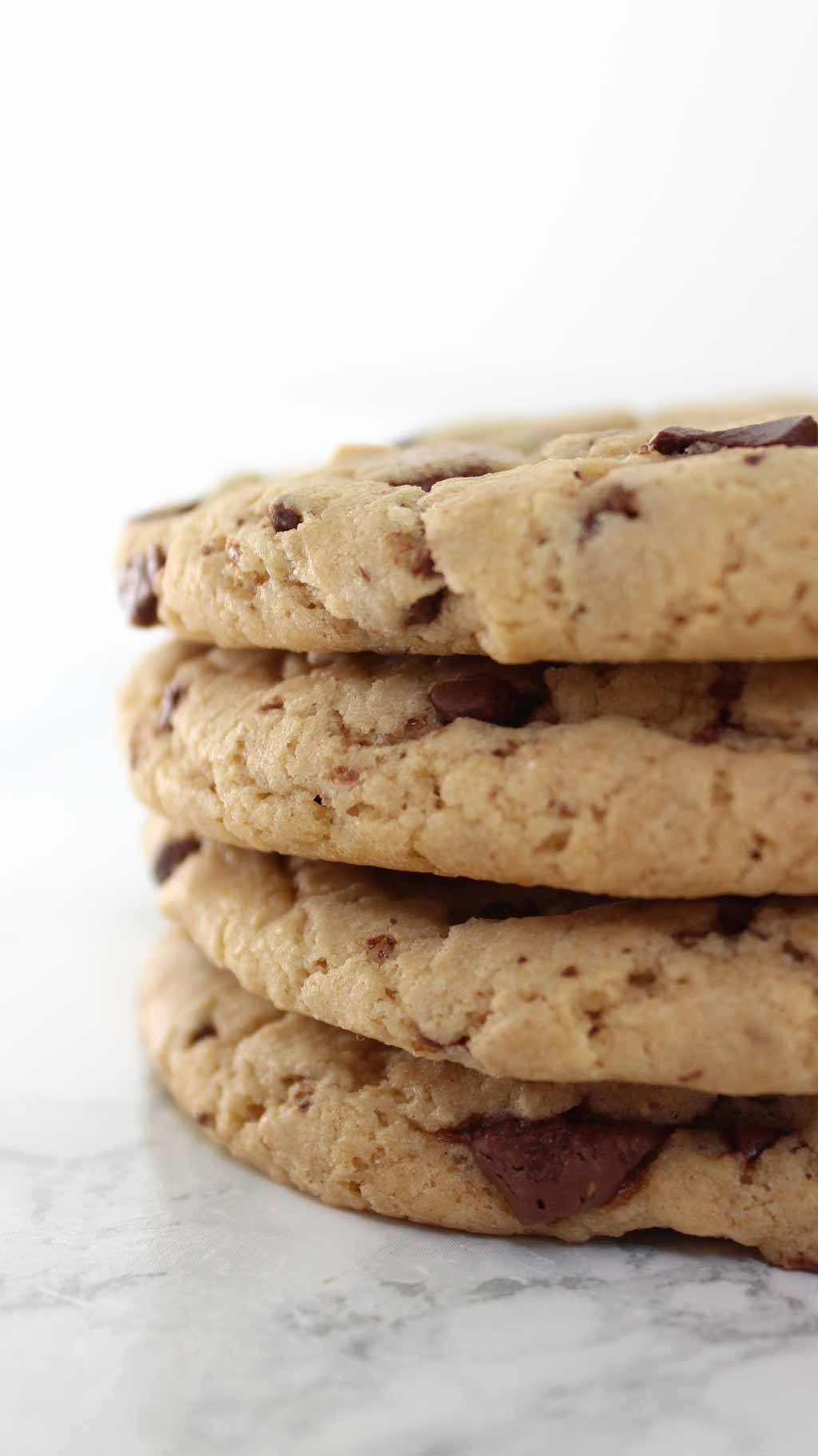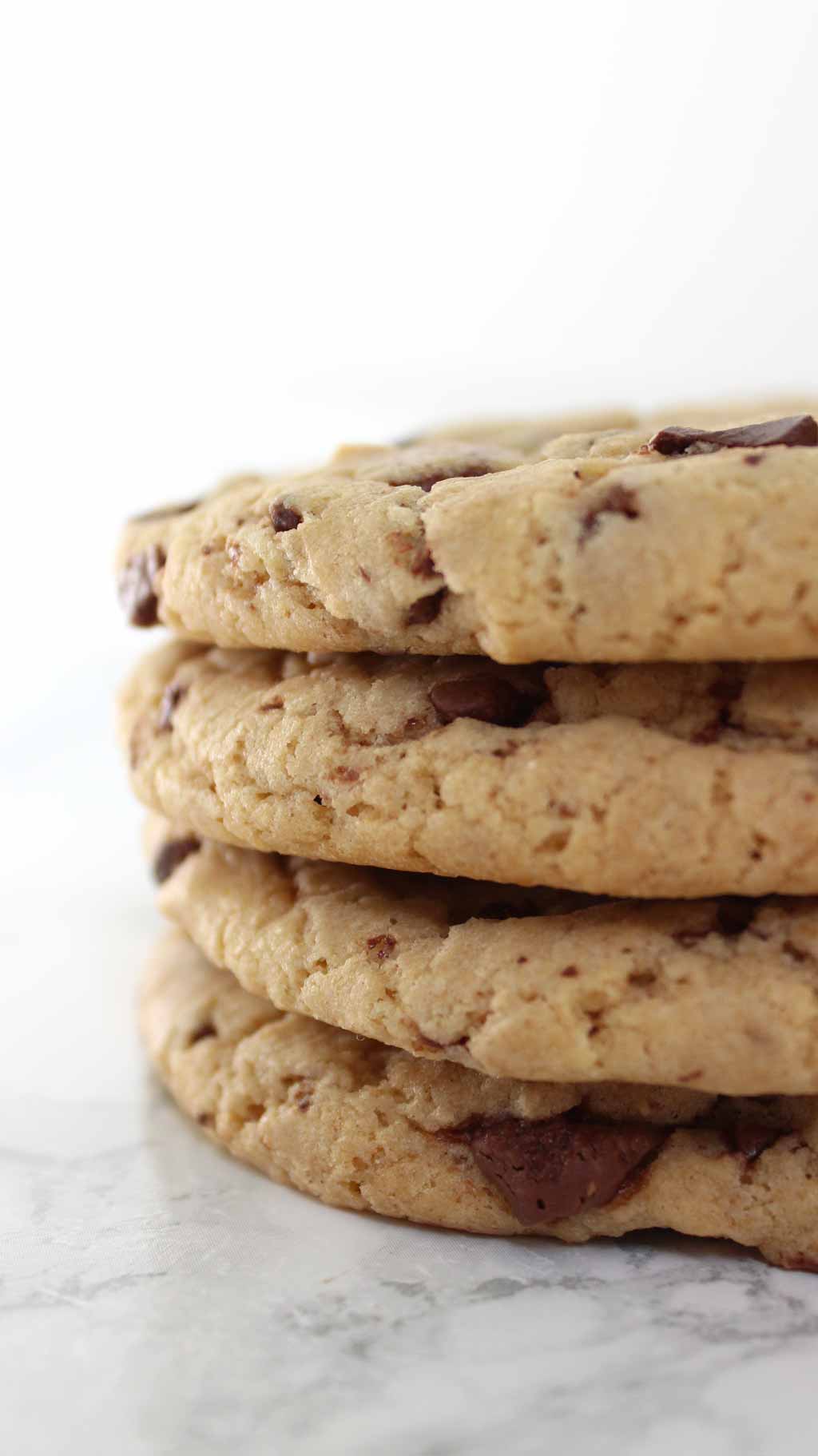 I made these for my partner's birthday BBQ earlier this year and they were very popular indeed! They are filled with dairy-free white chocolate chips and stuffed with creamy Biscoff spread, which is melted in the middle if you eat the cookies warm.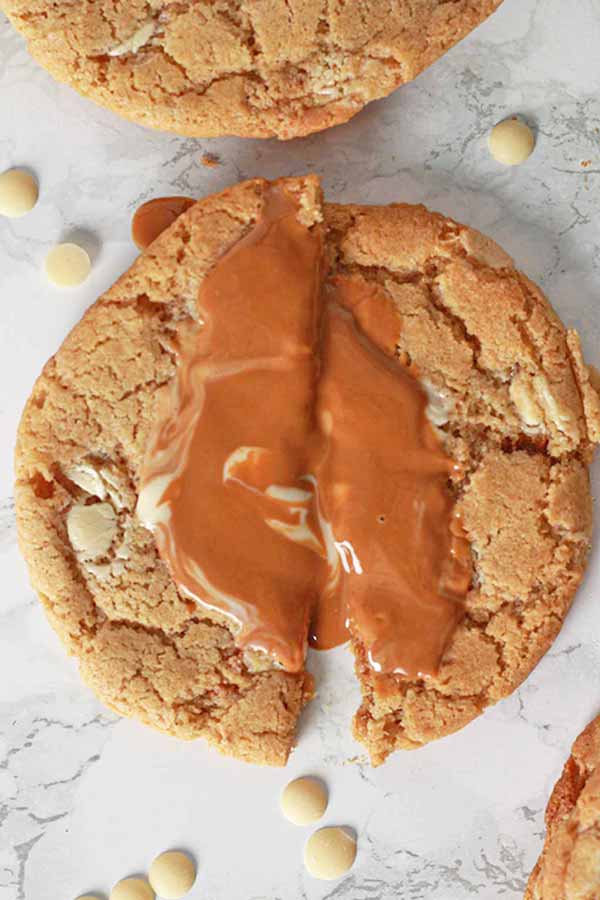 These are probably my favourite ever cookies, flavoured with chocolate and filled with white and dark chocolate chips. No matter what the occasion is, these double chocolate cookies are always sure to be a hit! I make them multiple times a month because they are just SO GOOD! Try them for yourself and see!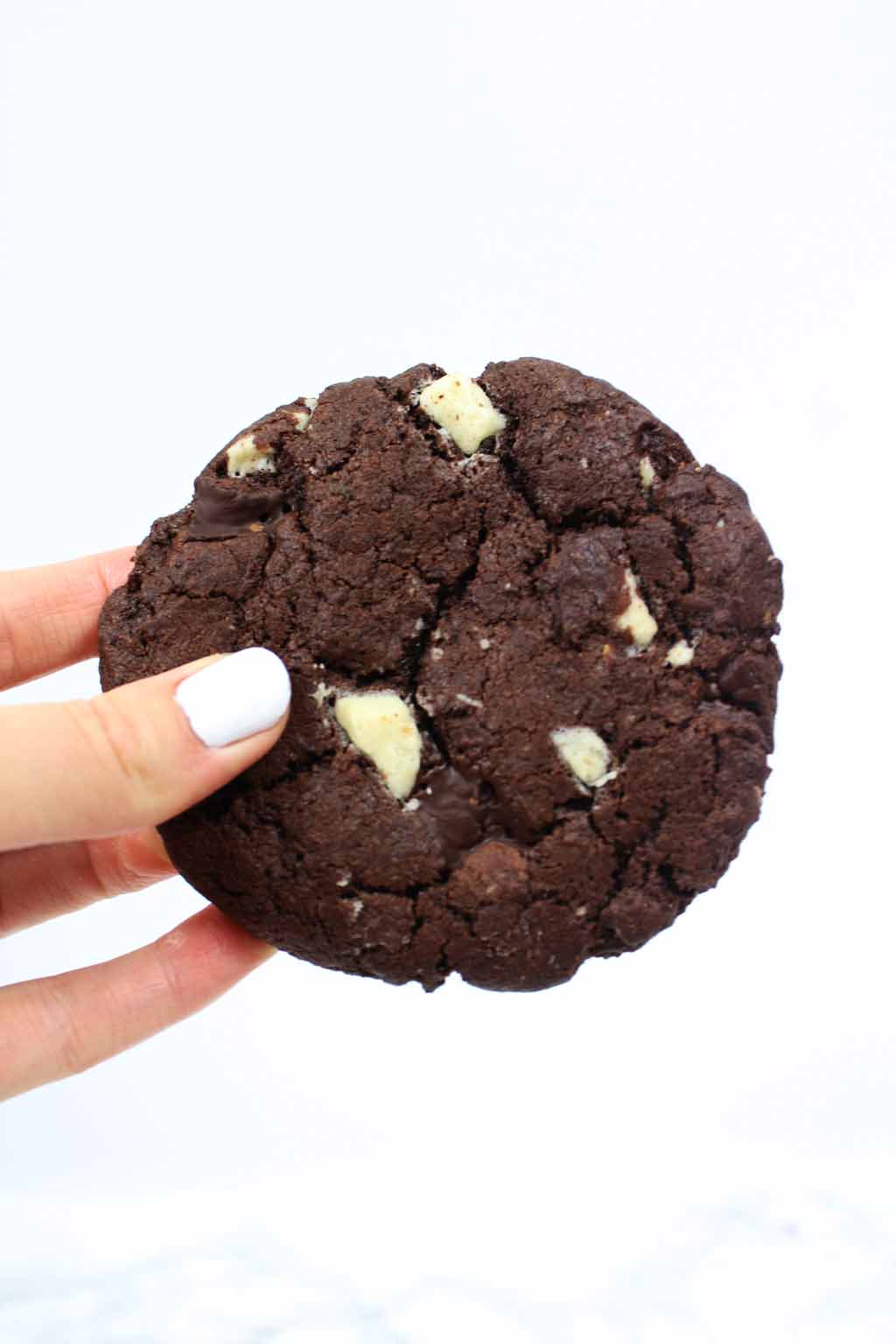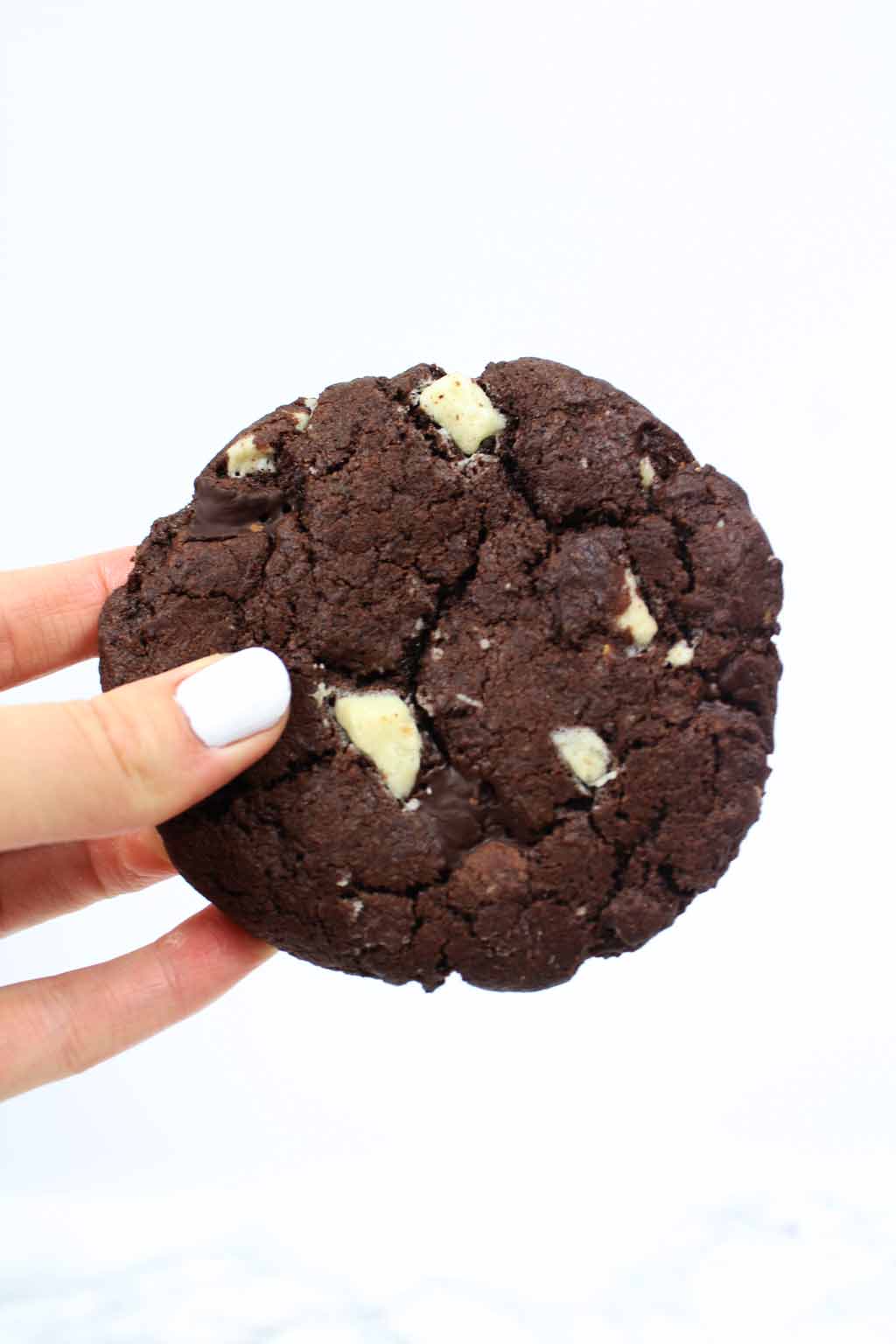 This recipe is a Pizza Hut cookie dough copycat. It's gooey and soft inside and tastes delicious served with ice cream.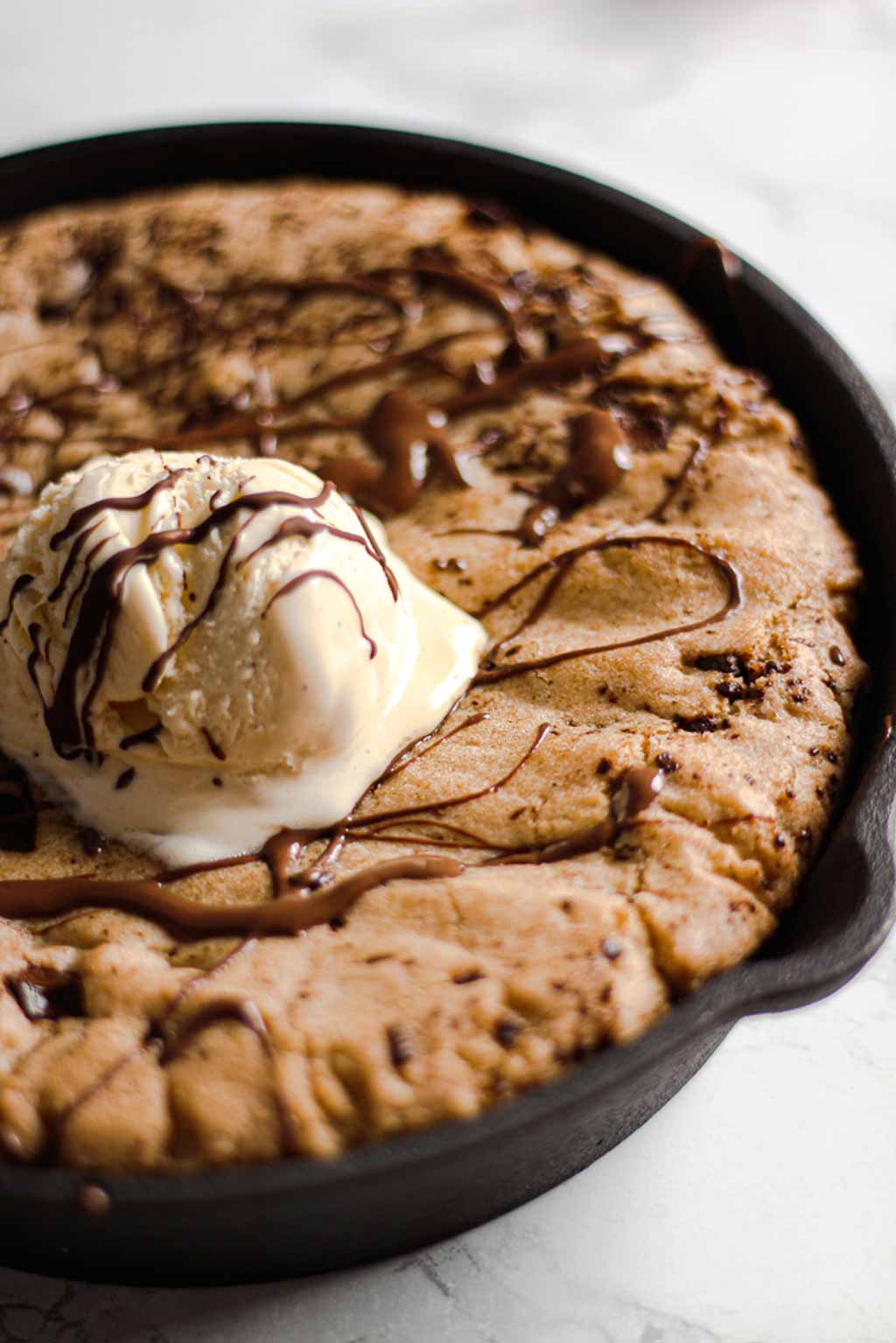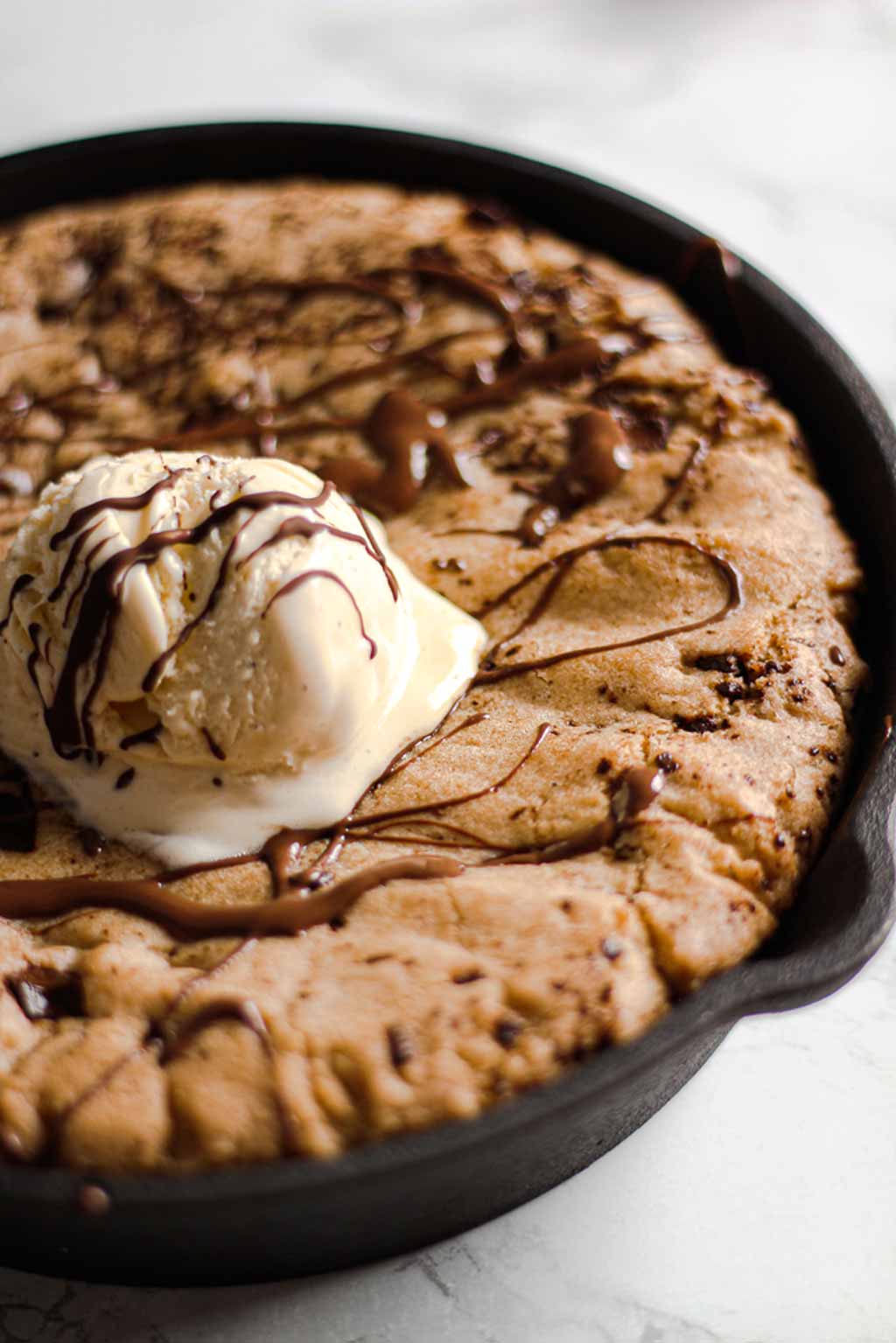 These white chocolate chip cookies were actually the first kind of chewy vegan cookies that I made for this blog and I have been hooked ever since! Made with a mix of brown sugar and caster sugar, they are perfectly crisp on the outside and so flavourful.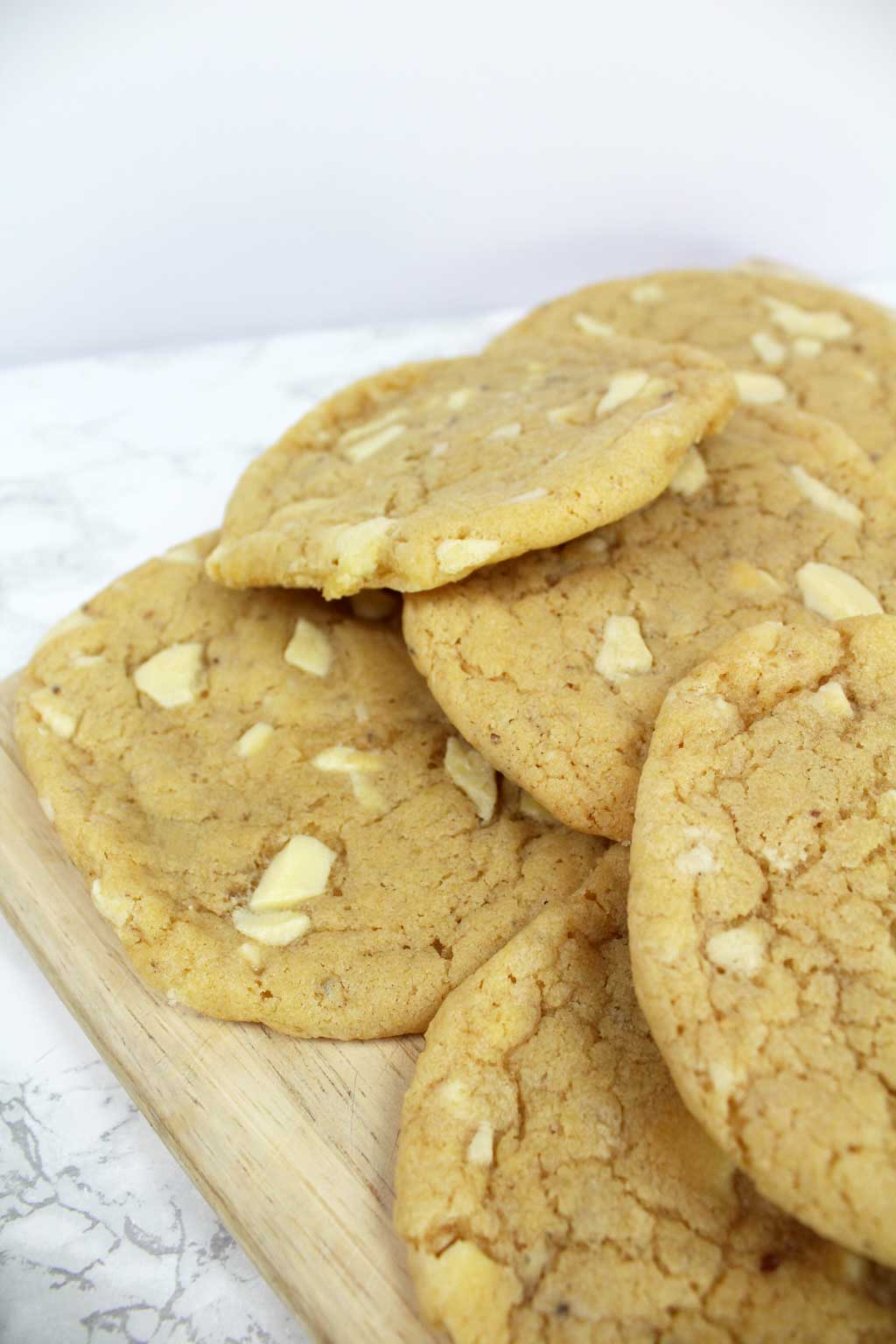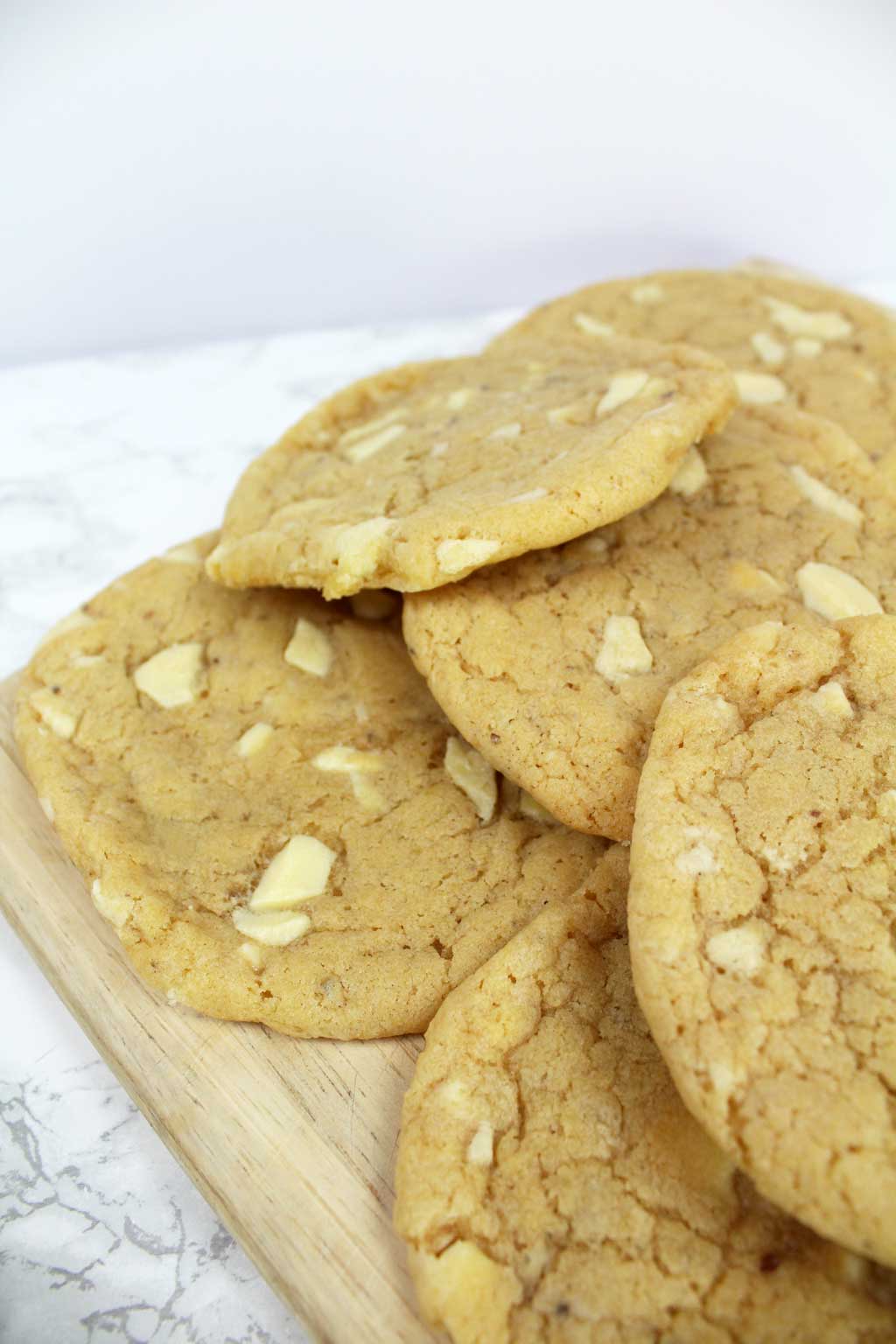 These brightly coloured vanilla cookies have a touch of cocoa powder and are mixed with white chocolate chips. They're perfect for Valentine's day, or just for snacking on any time of year!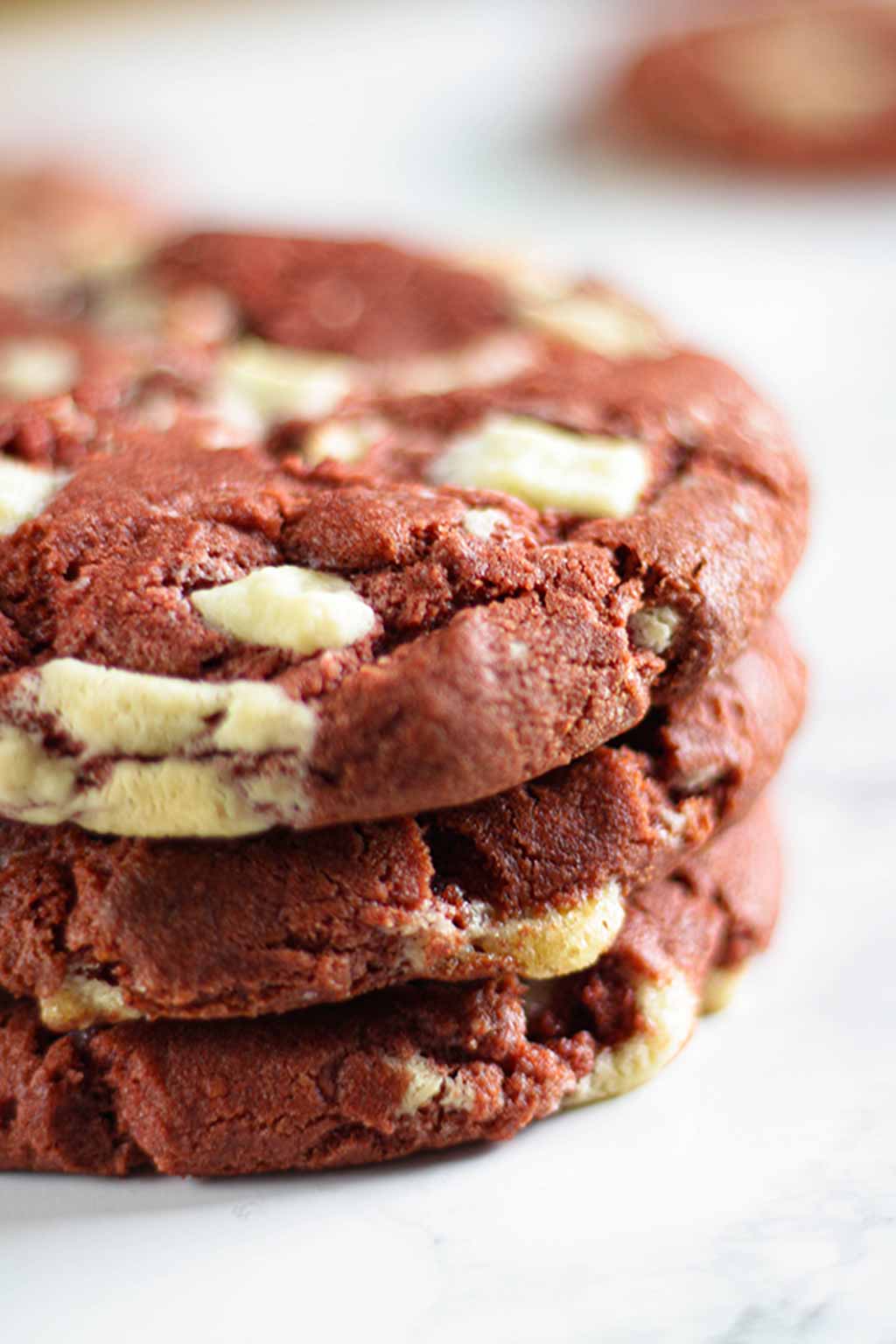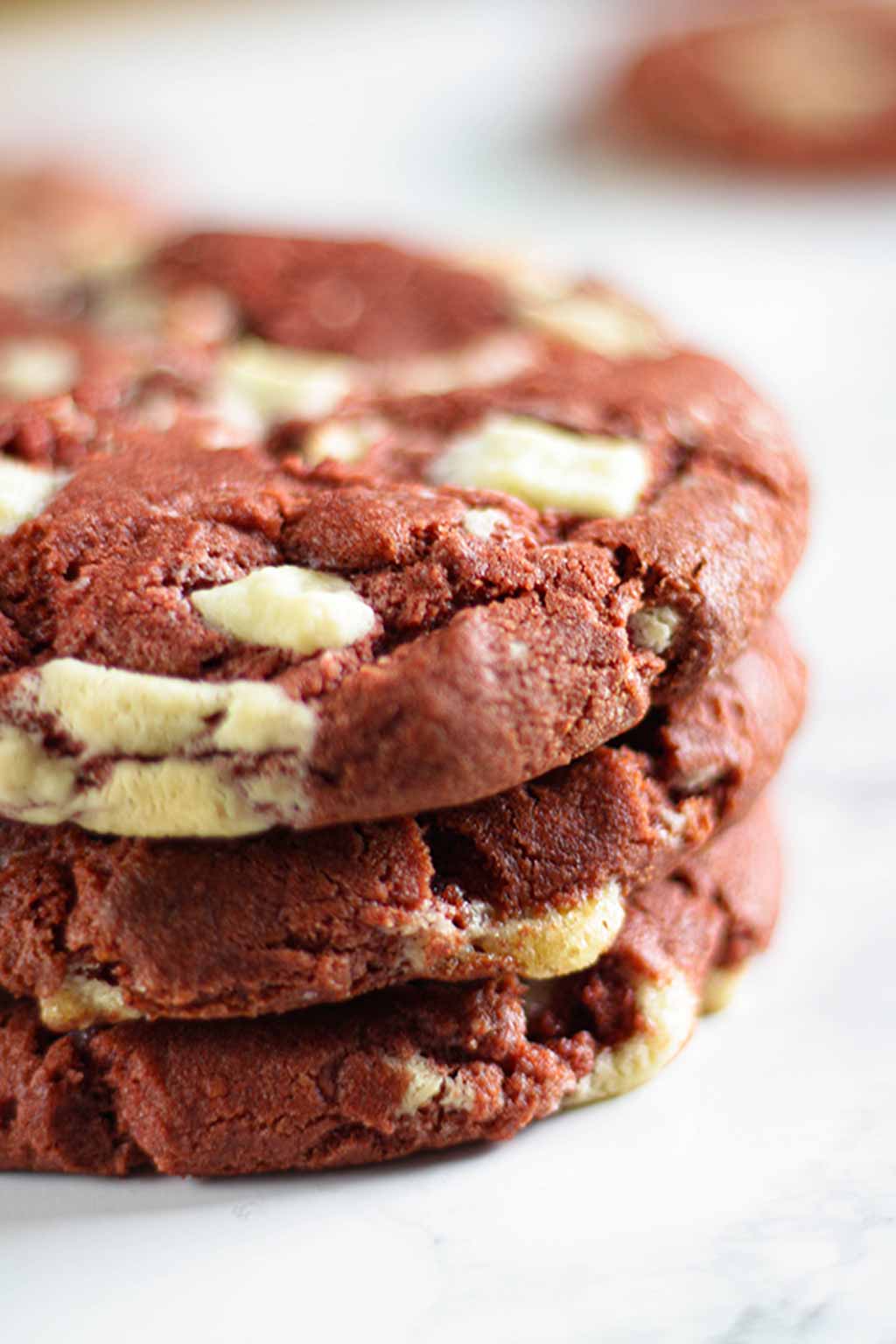 If you like all things spiced, give my vegan ginger cookies a go. I like to eat these warm along with some hot chocolate in the Winter months.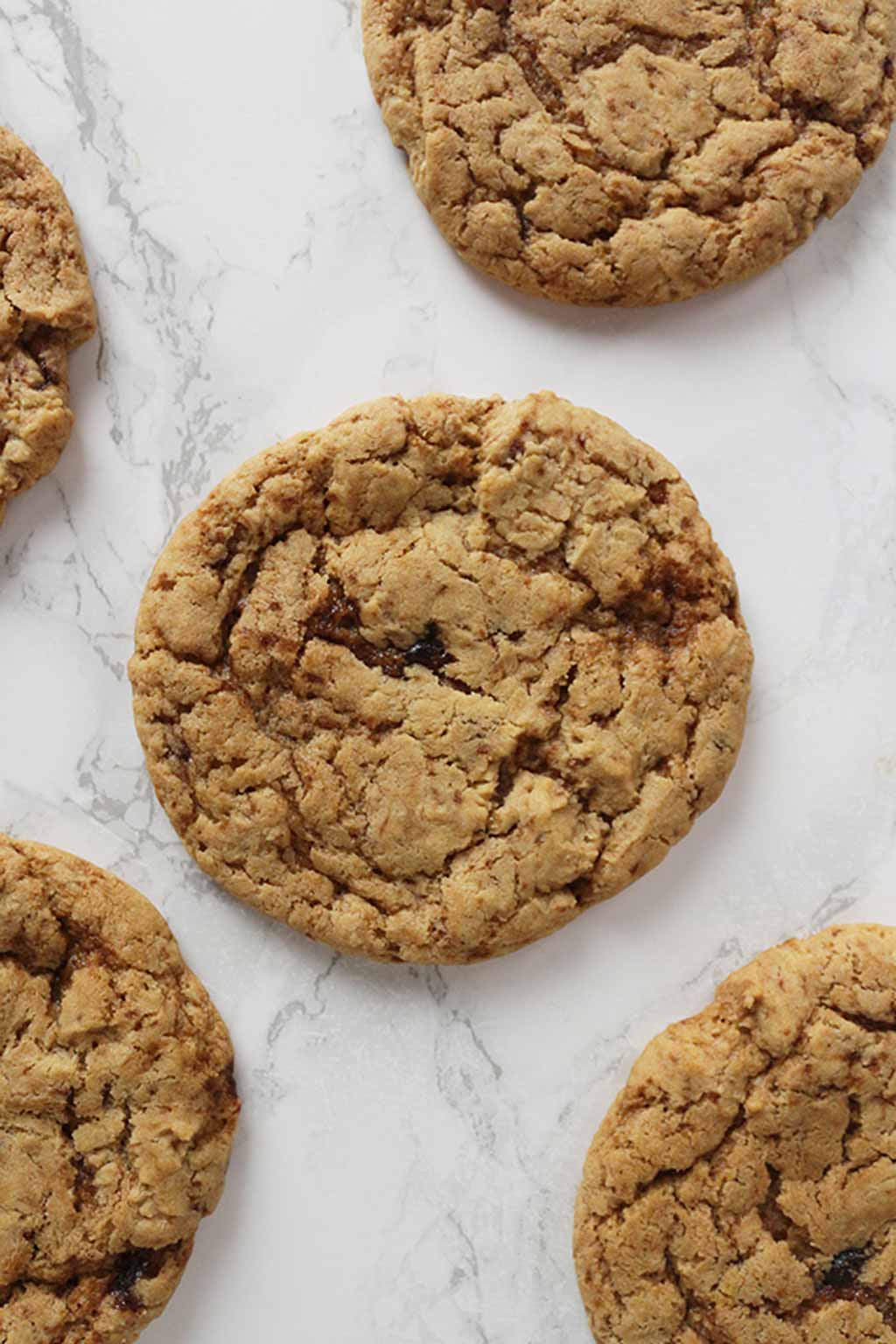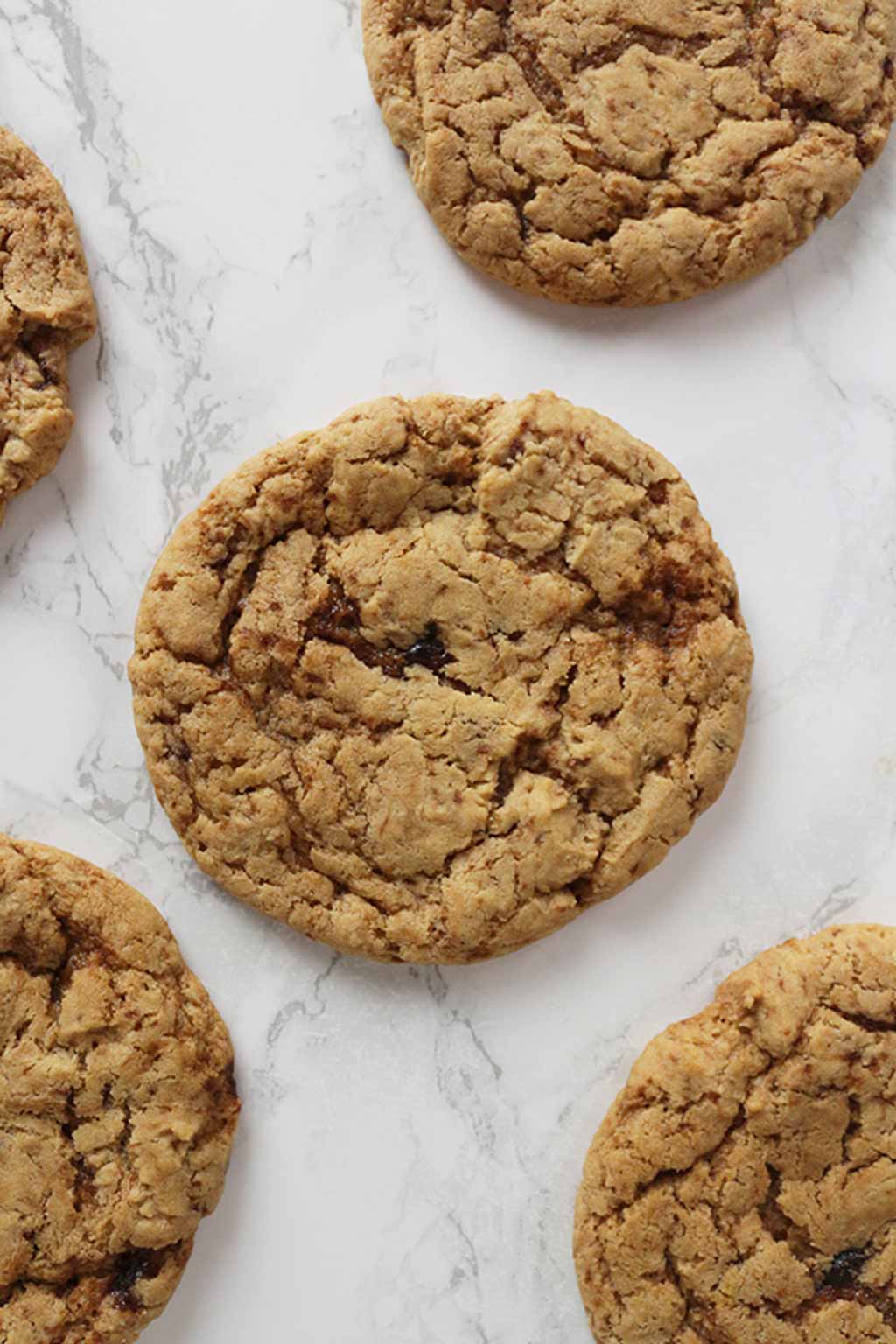 Filled with colourful sprinkles, these vanilla funfetti cookies remind me of my younger days and I think they'd be a great addition to any child's birthday party!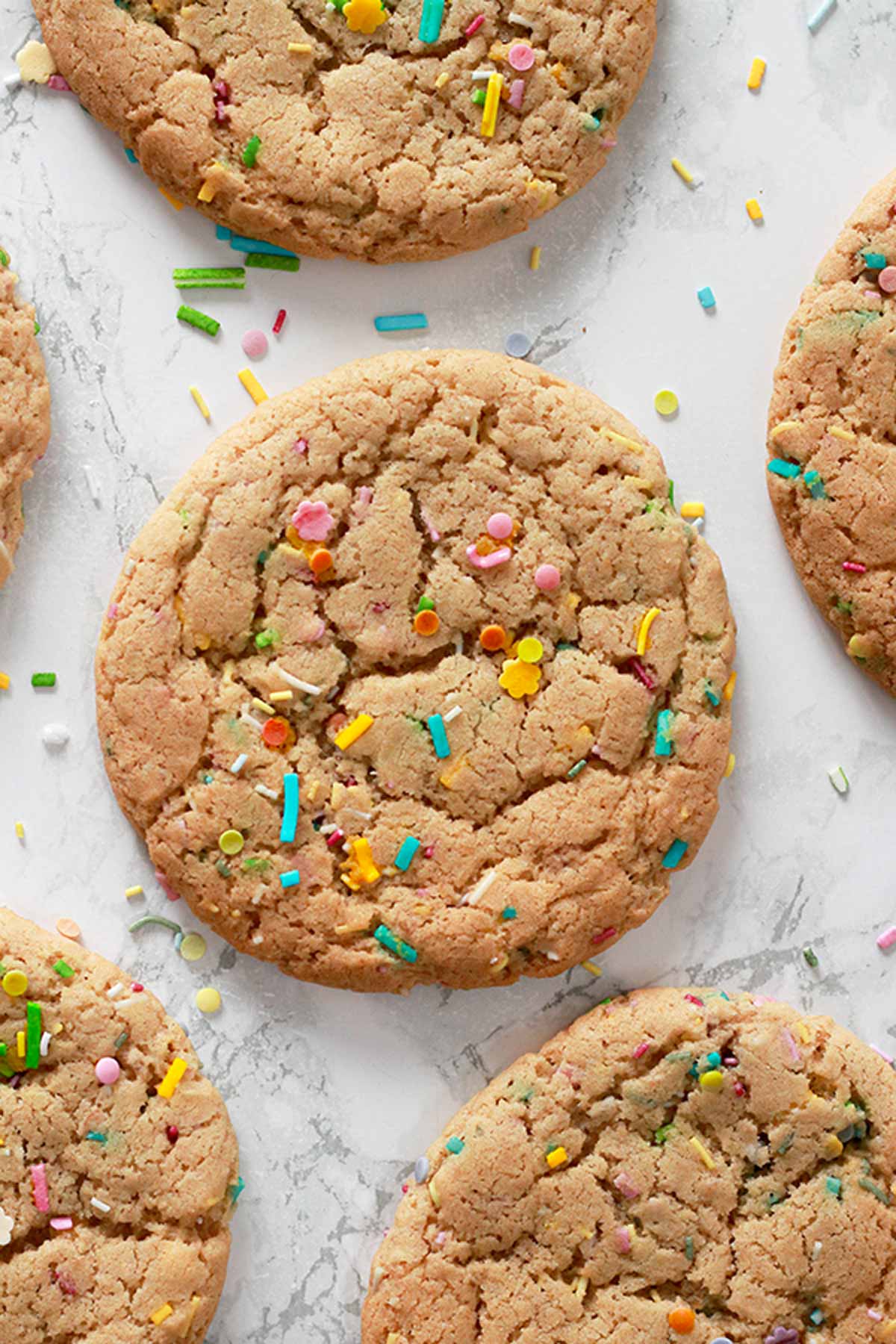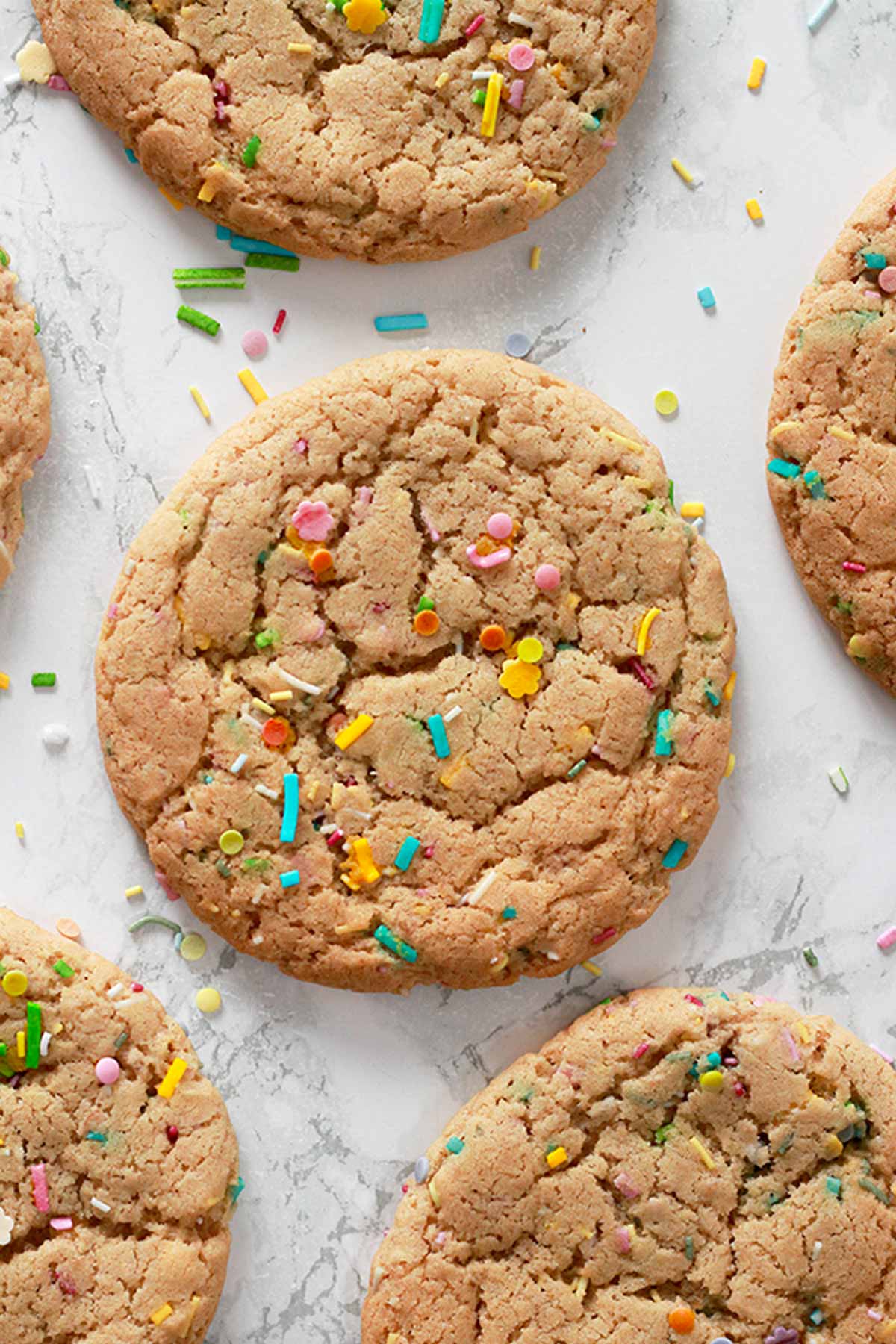 If you're British, you'll probably know all about our obsession with lemon drizzle cake! Because the cake flavour is so delicious, I put it into a cookie, and the results were better than expected. Trust me, if you like lemon desserts, you will LOVE these cookies!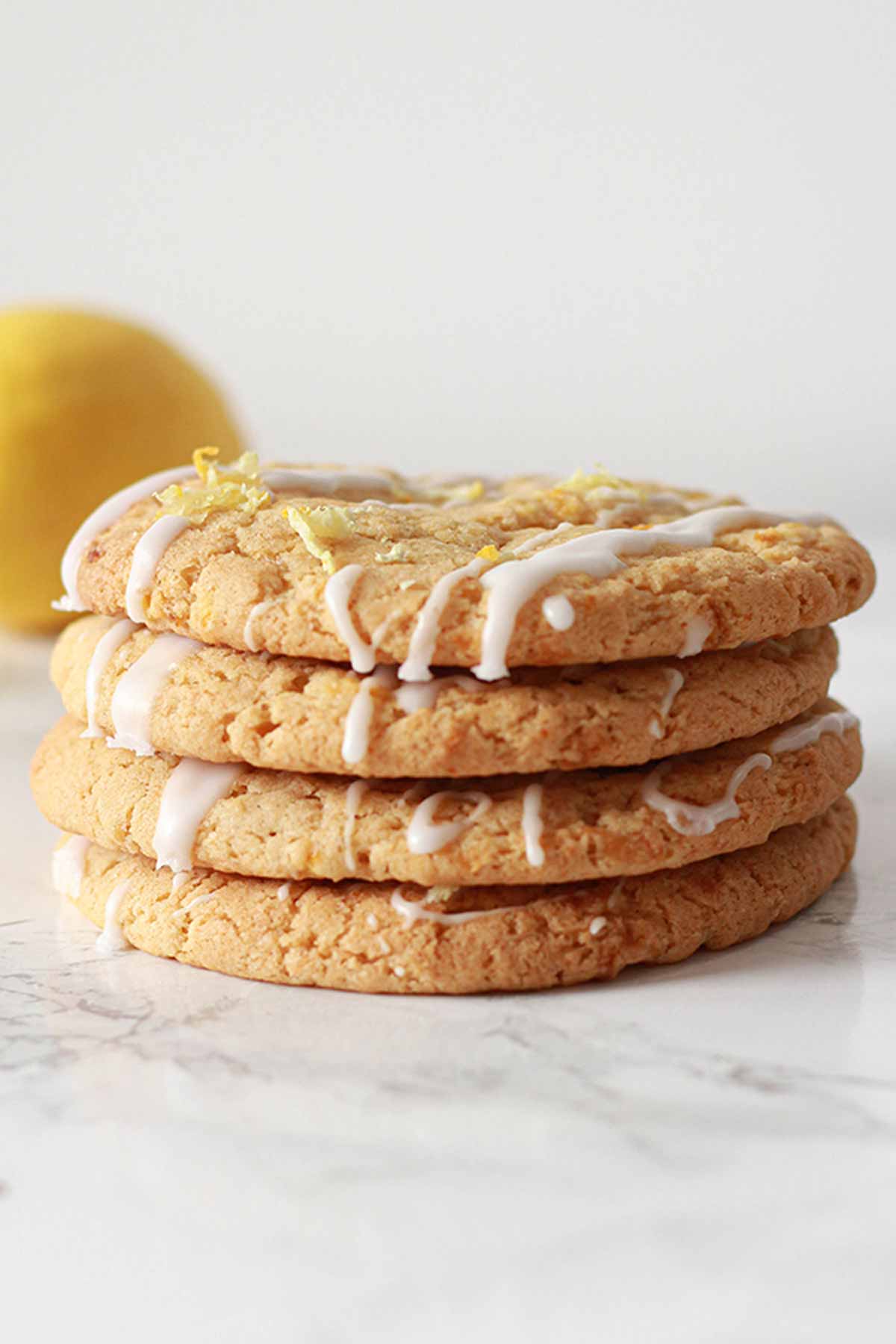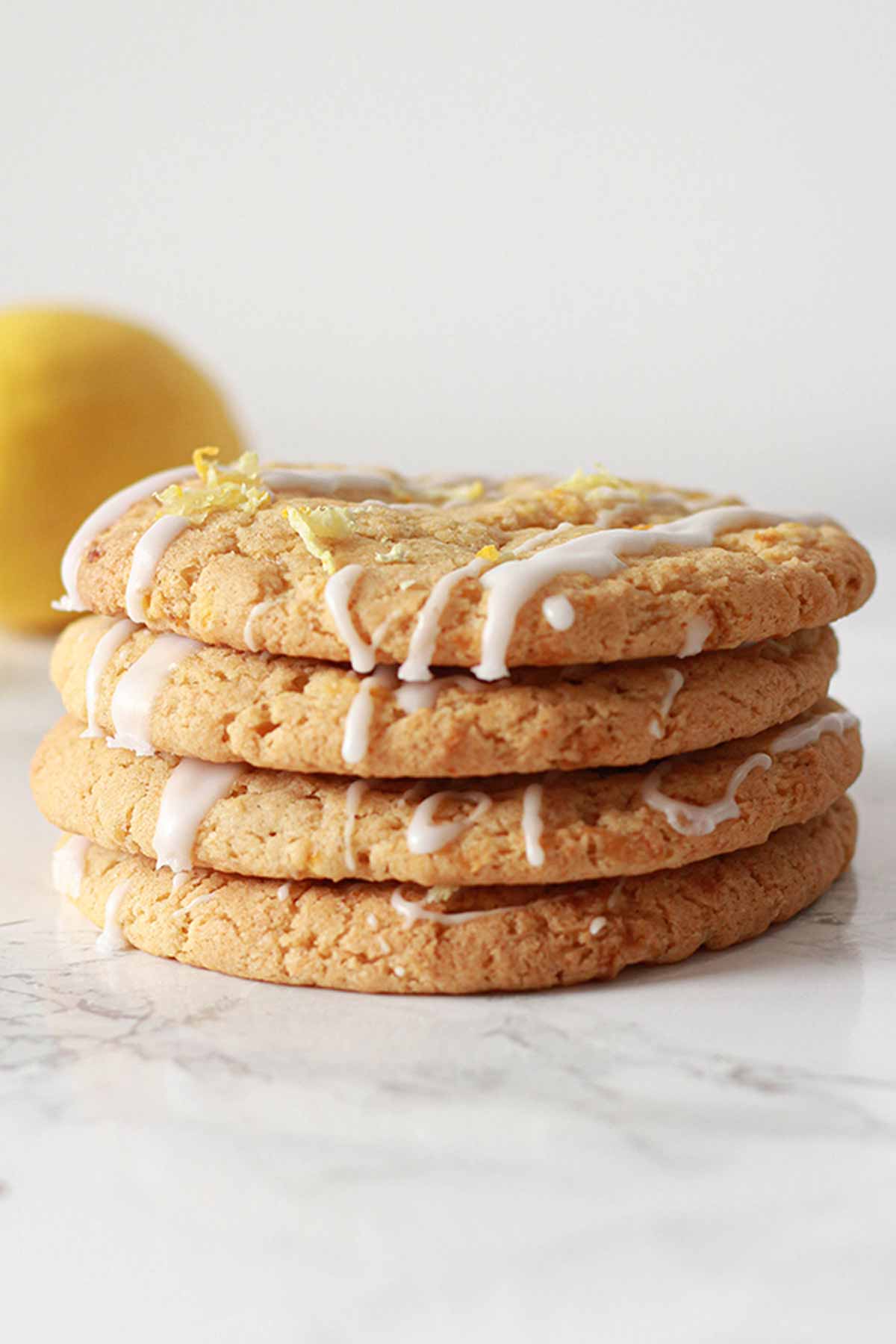 I used dark chocolate, vegan smarties for these cookies to recreate the Subway cookies that I used to love so much. I would say they are a pretty good substitute if you're also missing them!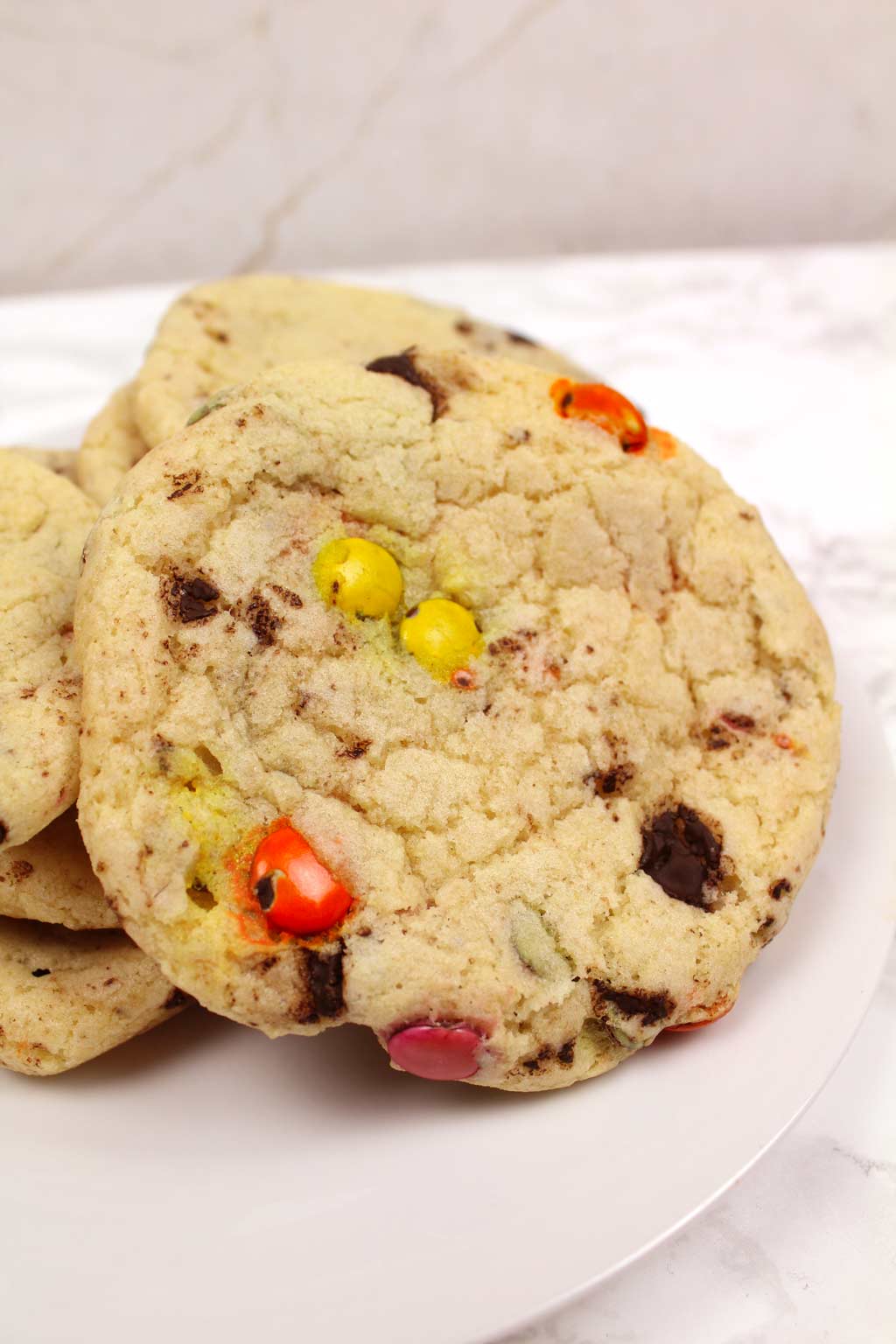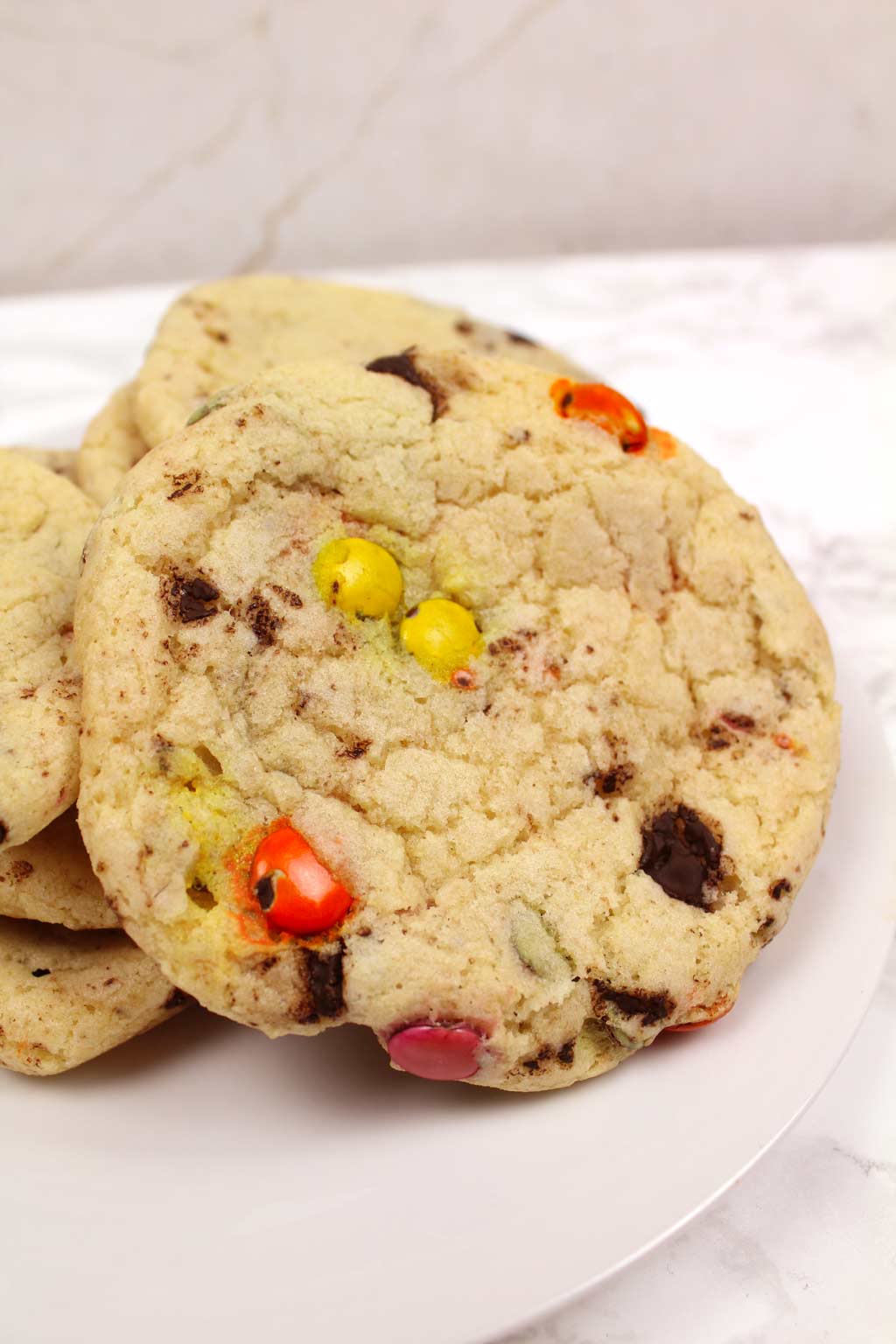 A tasty Easter treat, these cookie bars are filled with mini chocolate eggs that give Cadbury's a run for their money.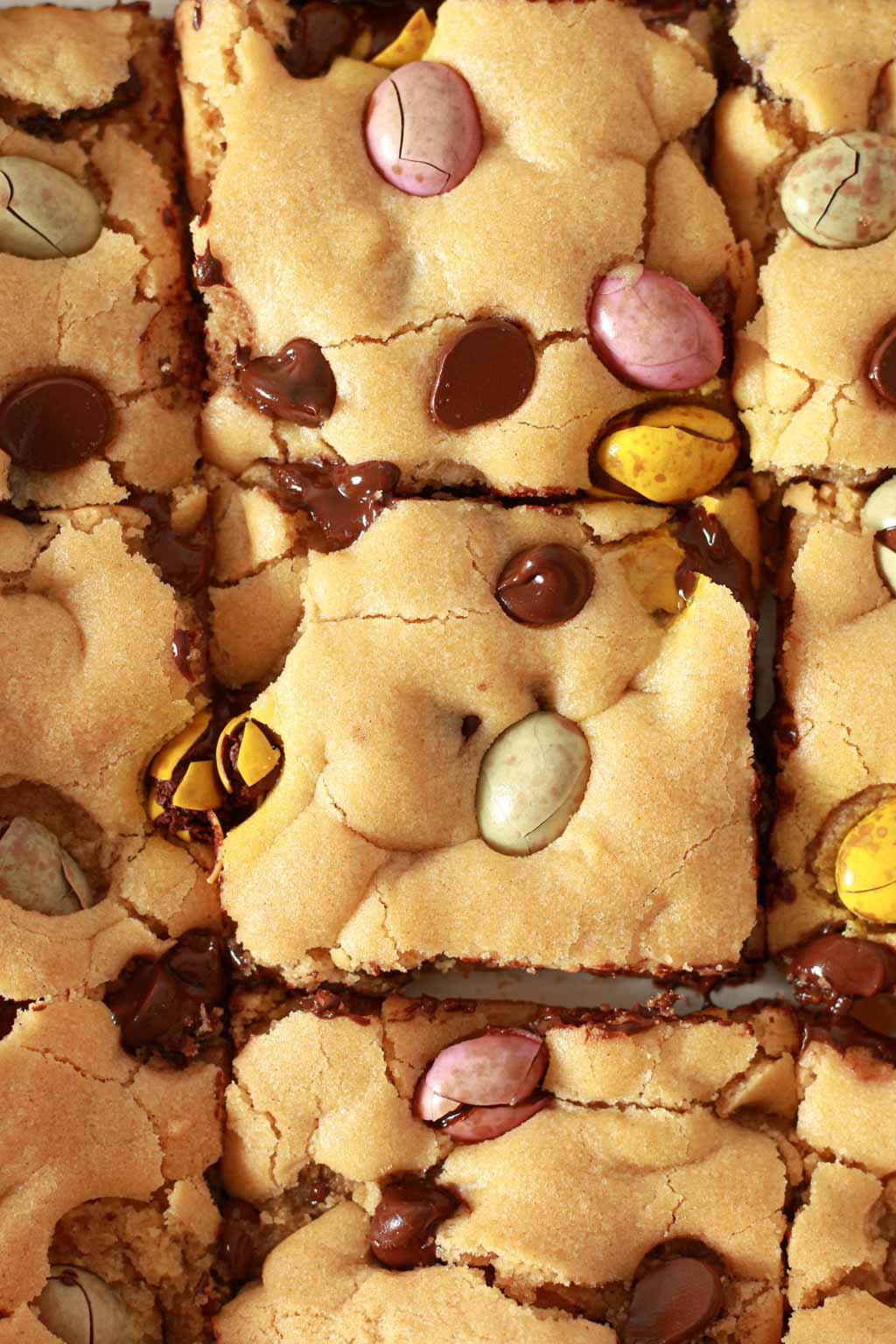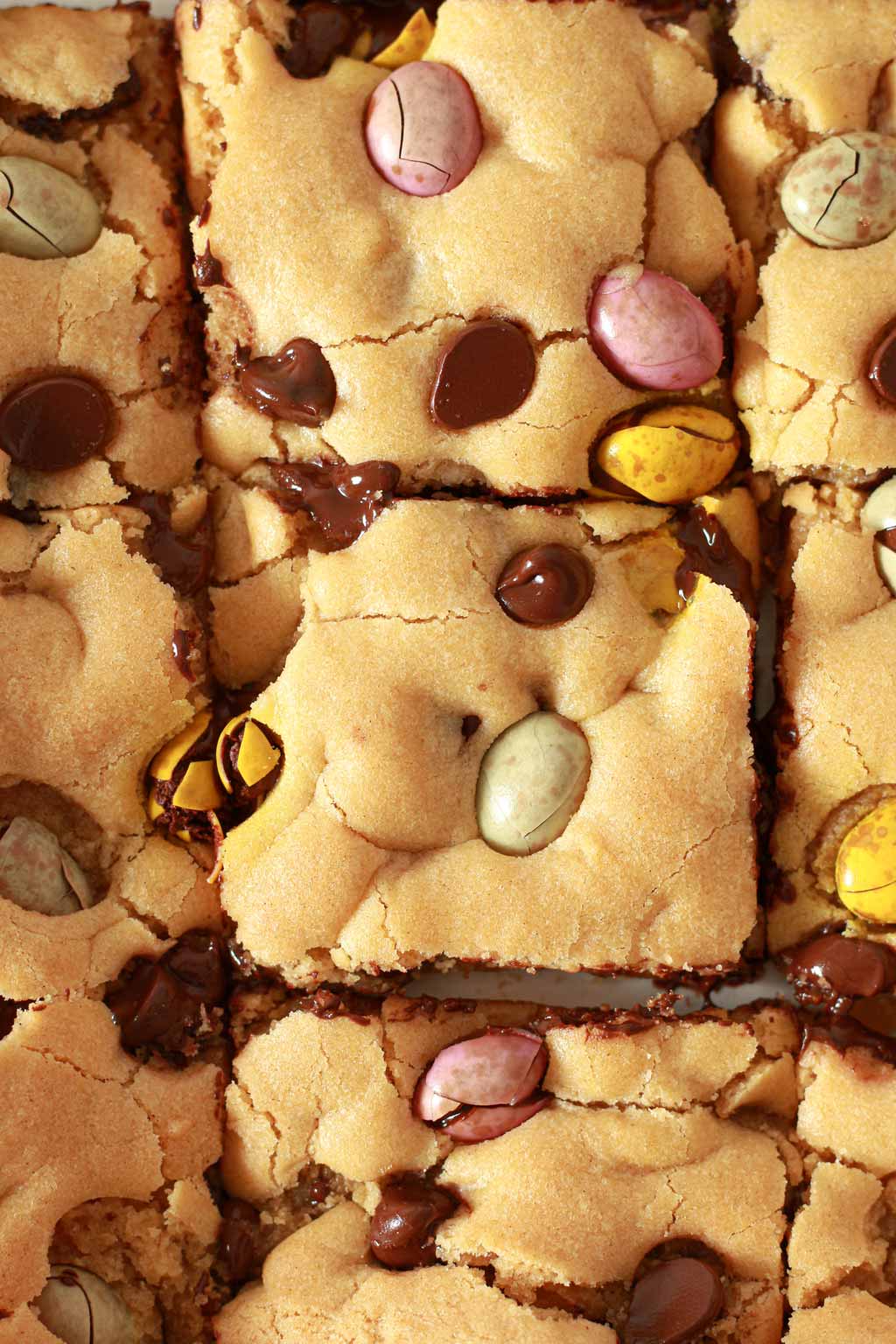 These are a great healthier cookie if you're someone who likes a sweet treat every day like I do. They're made with almond flour, agave nectar and dark chocolate which all help to prevent the blood sugar highs and lows that can happen with regular baked goods. They're naturally gluten-free cookies too!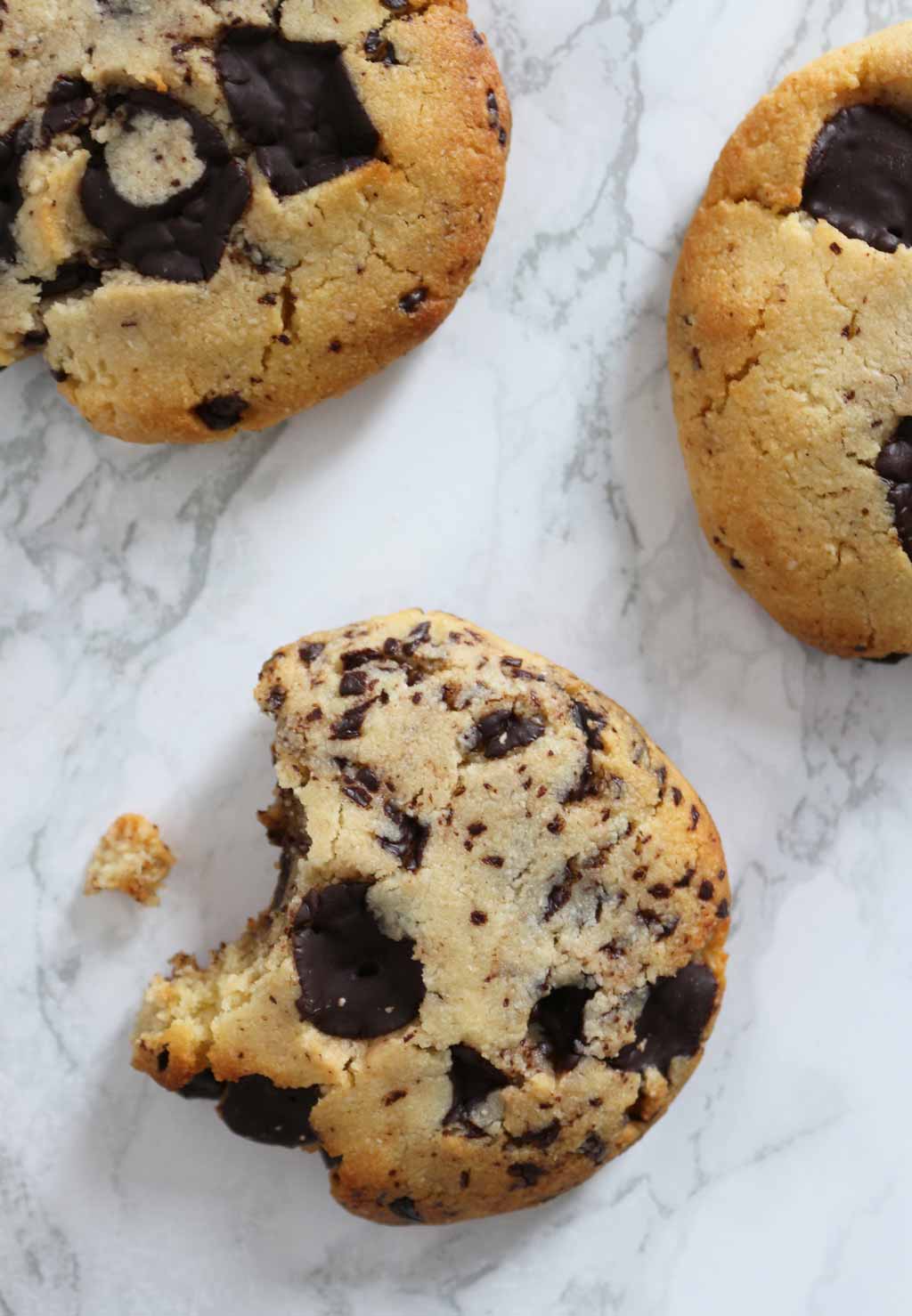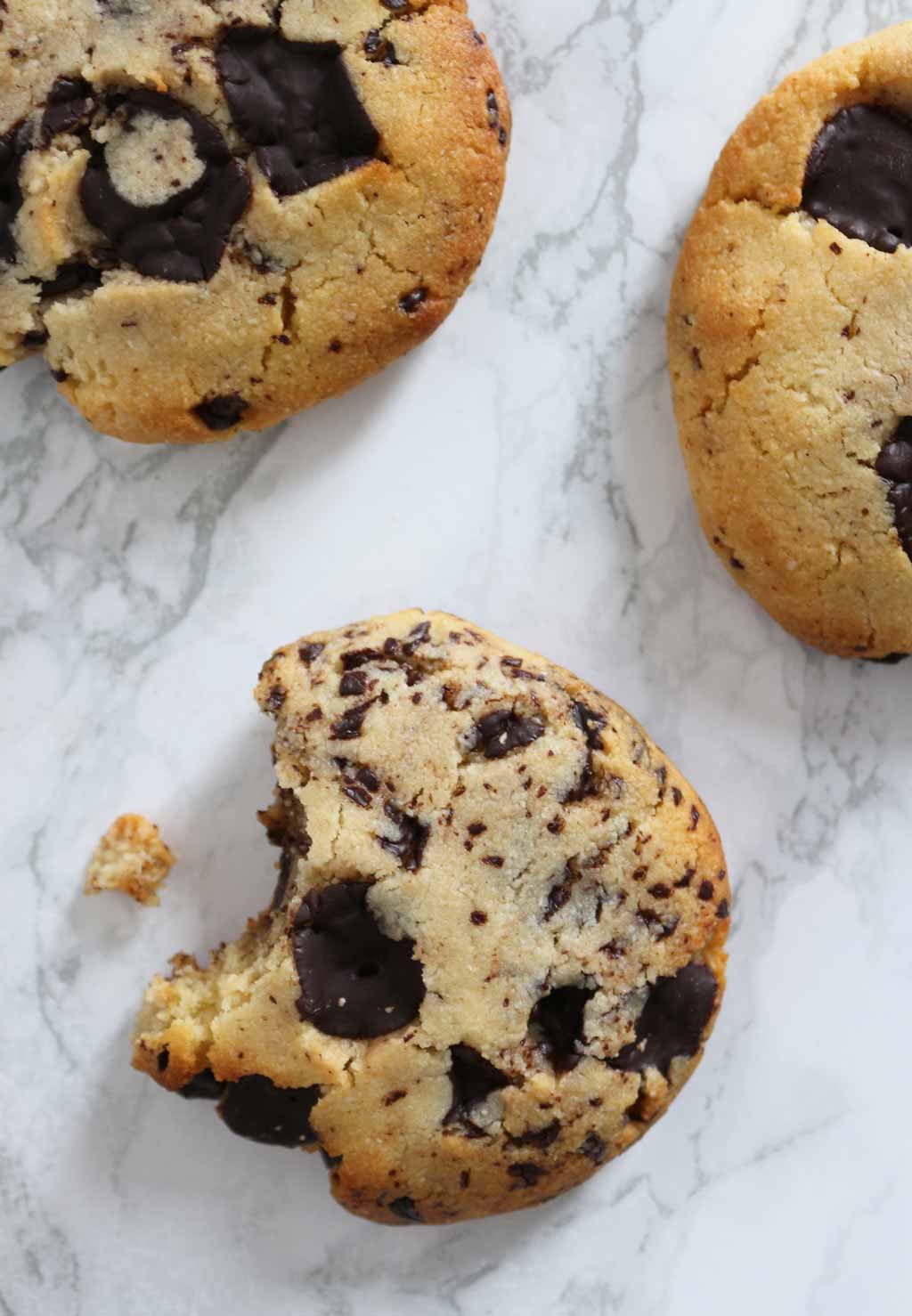 If you've never had a crinkle cookie, try this recipe now! They are soft, fudgy, chocolatey pieces of joy and can be flavoured with orange, mint or anything else that you like. There's also a gluten-free option for this recipe.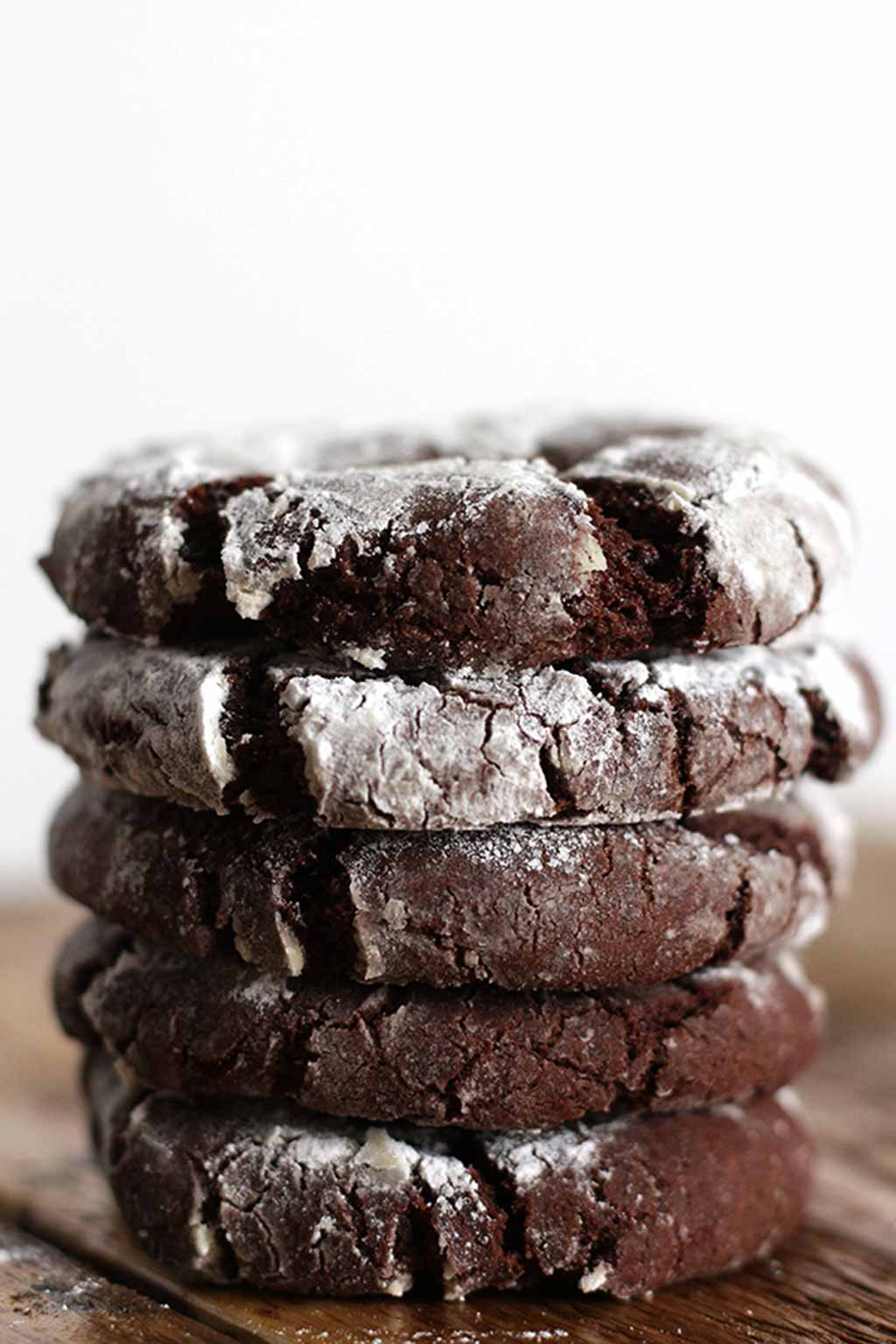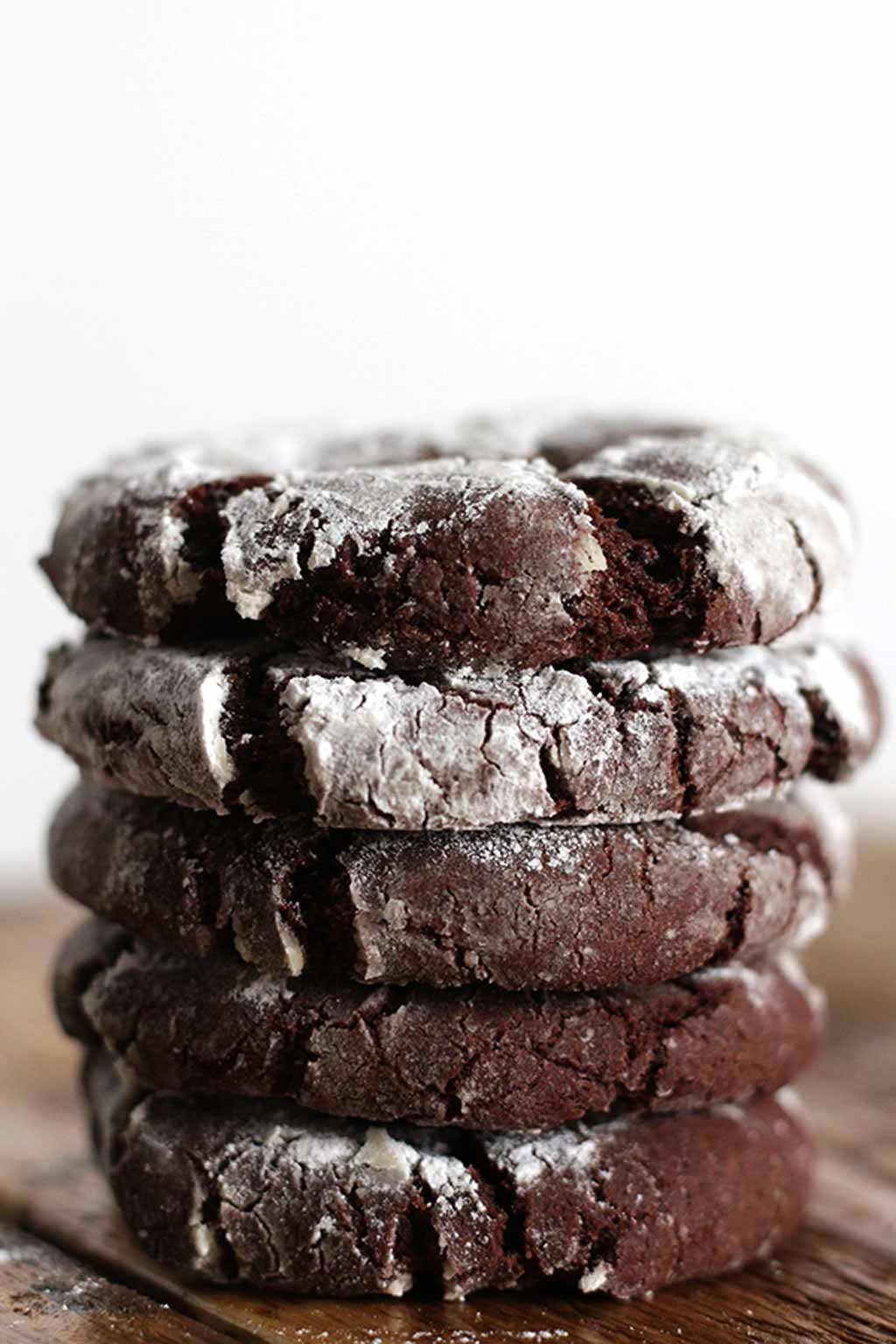 Vegan Chocolate Crinkle Cookies
Soft, melt in your mouth cookies with a fudgy, brownie-like centre. Perfect for festive parties!
Get the recipe

These peanut butter cookies are great because they can be made without any kind of egg replacer but still turn out lovely and soft! They're great for freezing too, meaning you can make a large batch last for a long time!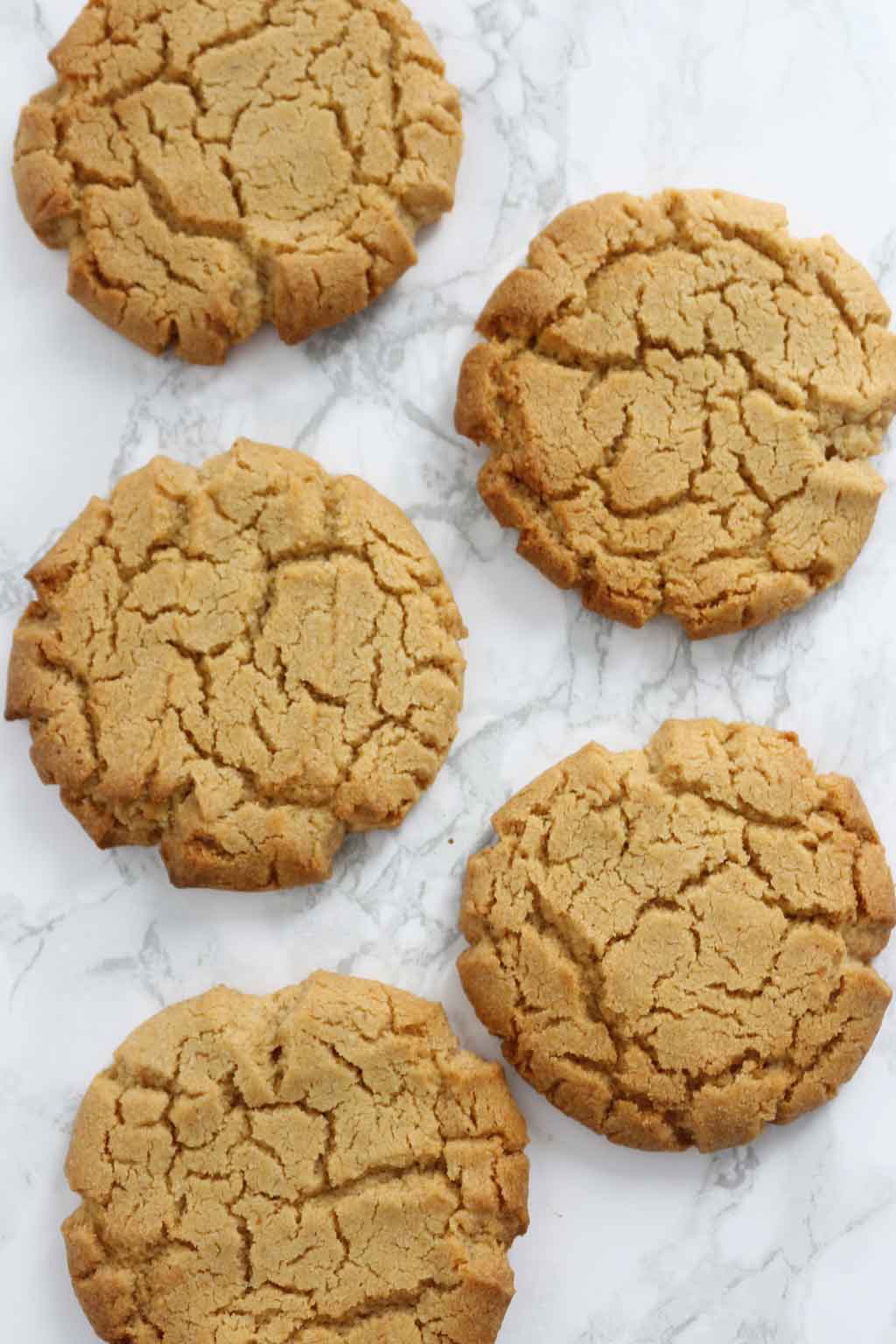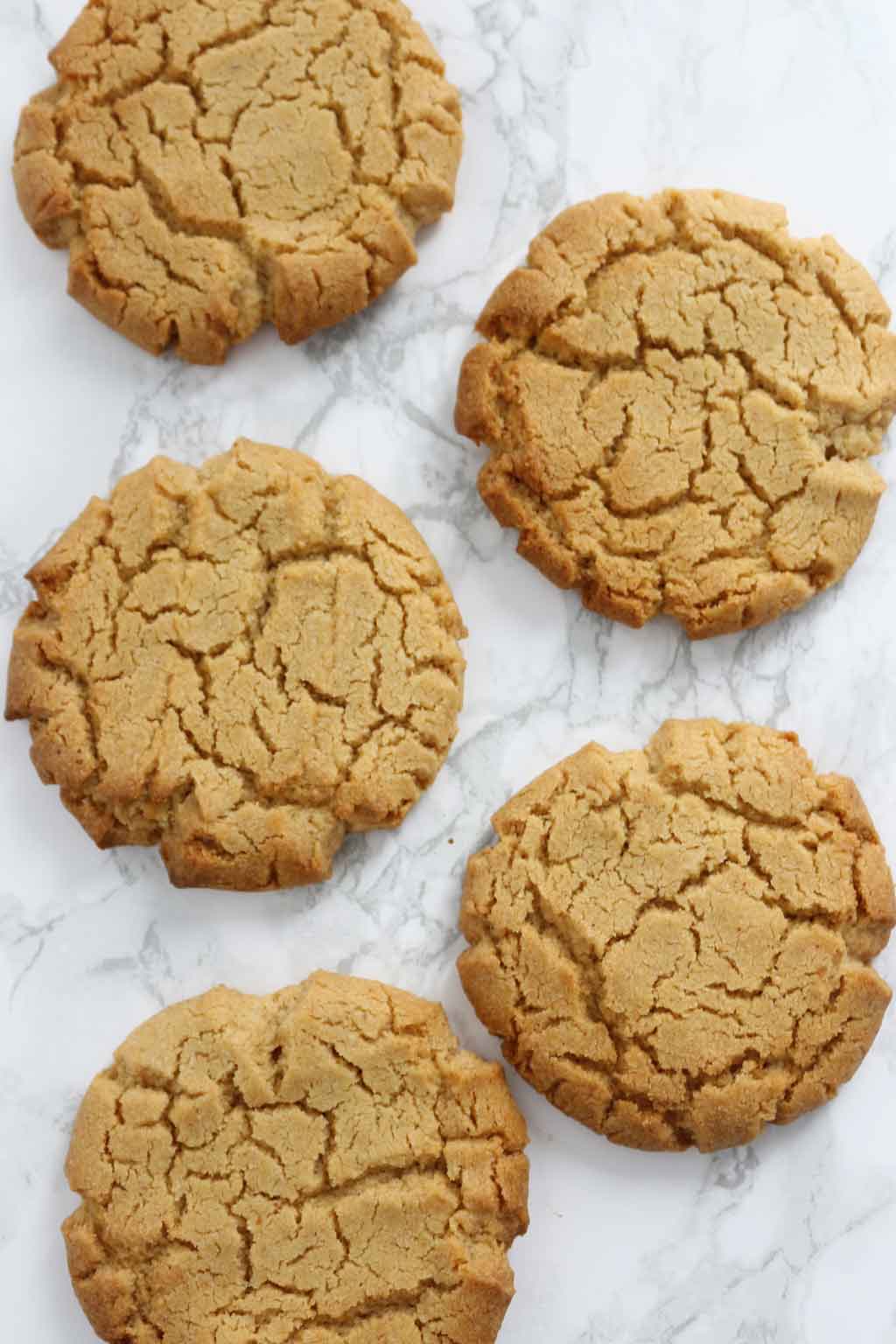 Cut out vegan cookies and biscuits
Next, let's see what type of vegan cookies we can make into shapes!
Classic Scottish shortbread (without the butter, obvs) in heart-shaped cookie form. You can of course cut the dough into fingers if you want a more traditional look!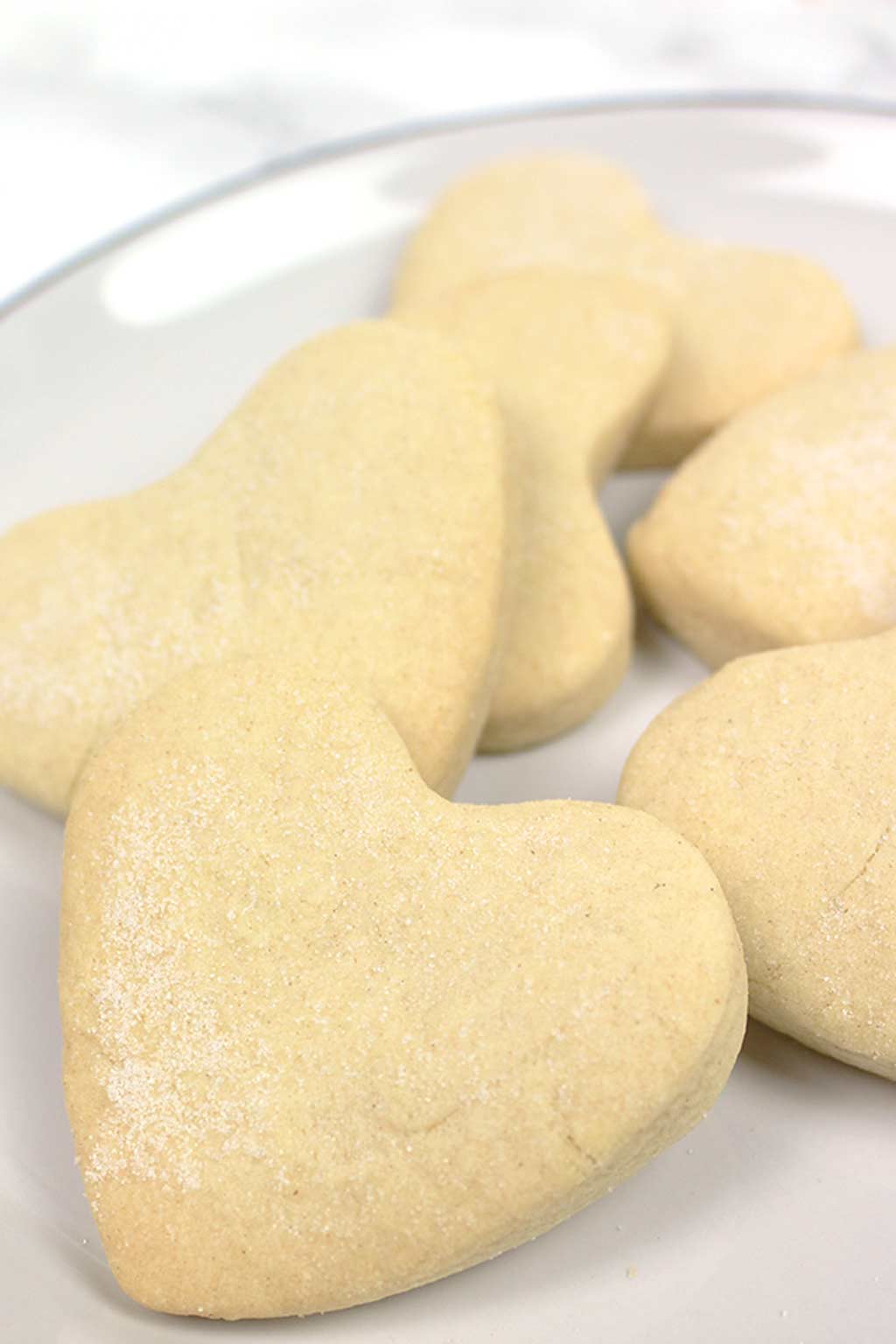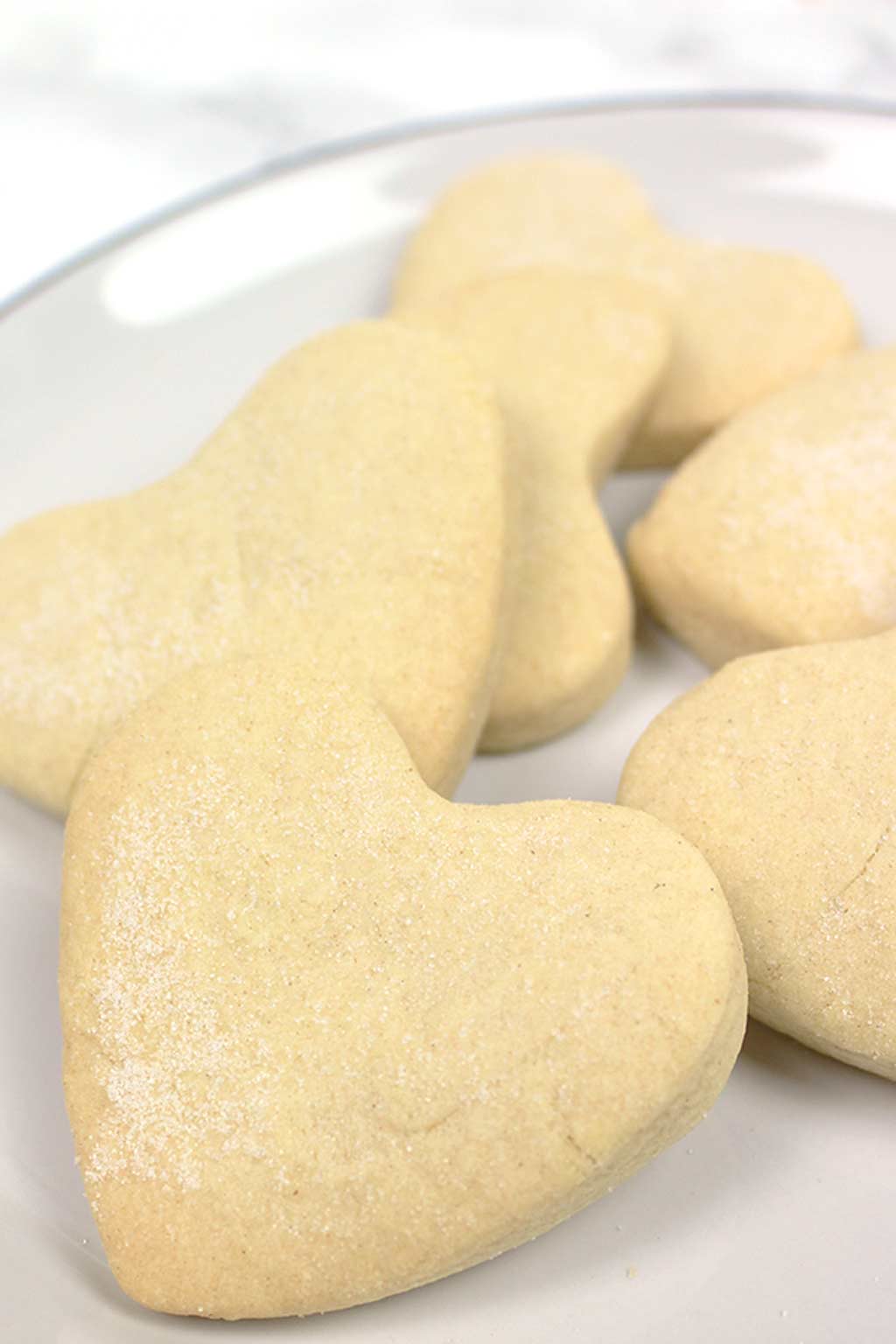 Another cut-out cookie recipe! These cinnamon cookies are great around Christmas time and can be topped with icing or a simple dusting of sugar.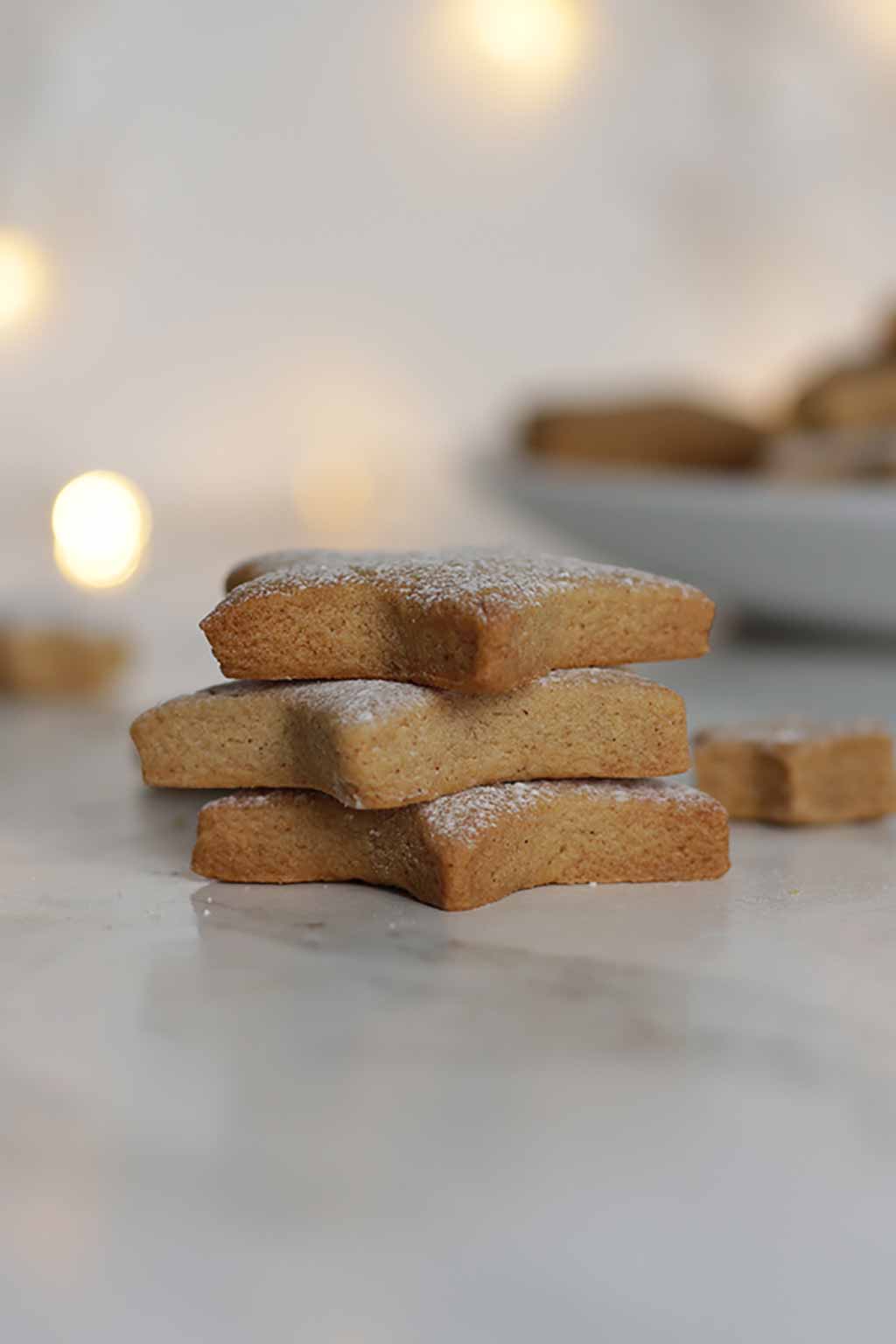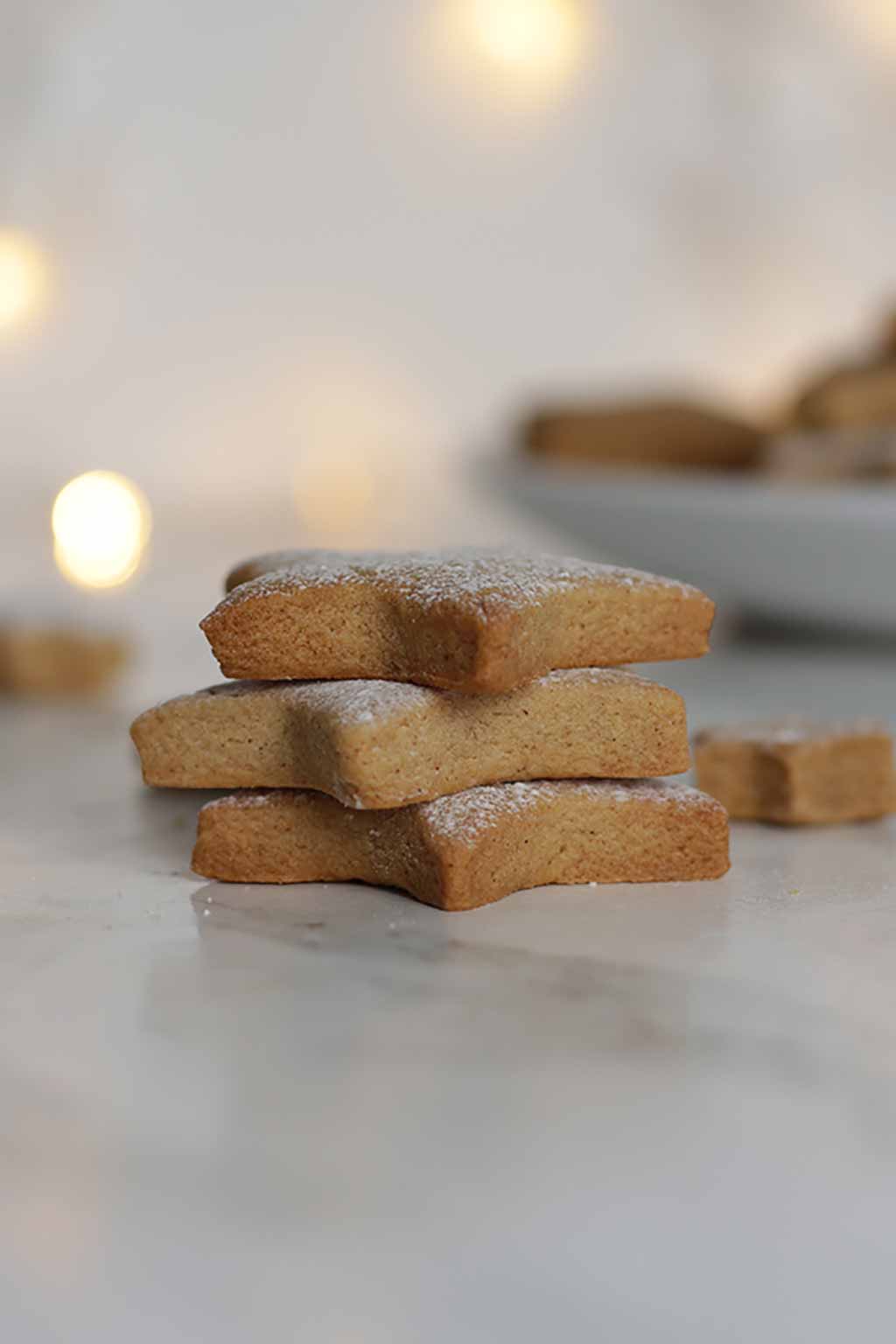 Sugar cookies are more of a USA thing than they are British but I really wanted to have a go at them last Christmas! They make the perfect base for royal icing decorating. Check out my aqua faba royal icing recipe if you'd like to give icing art a go too!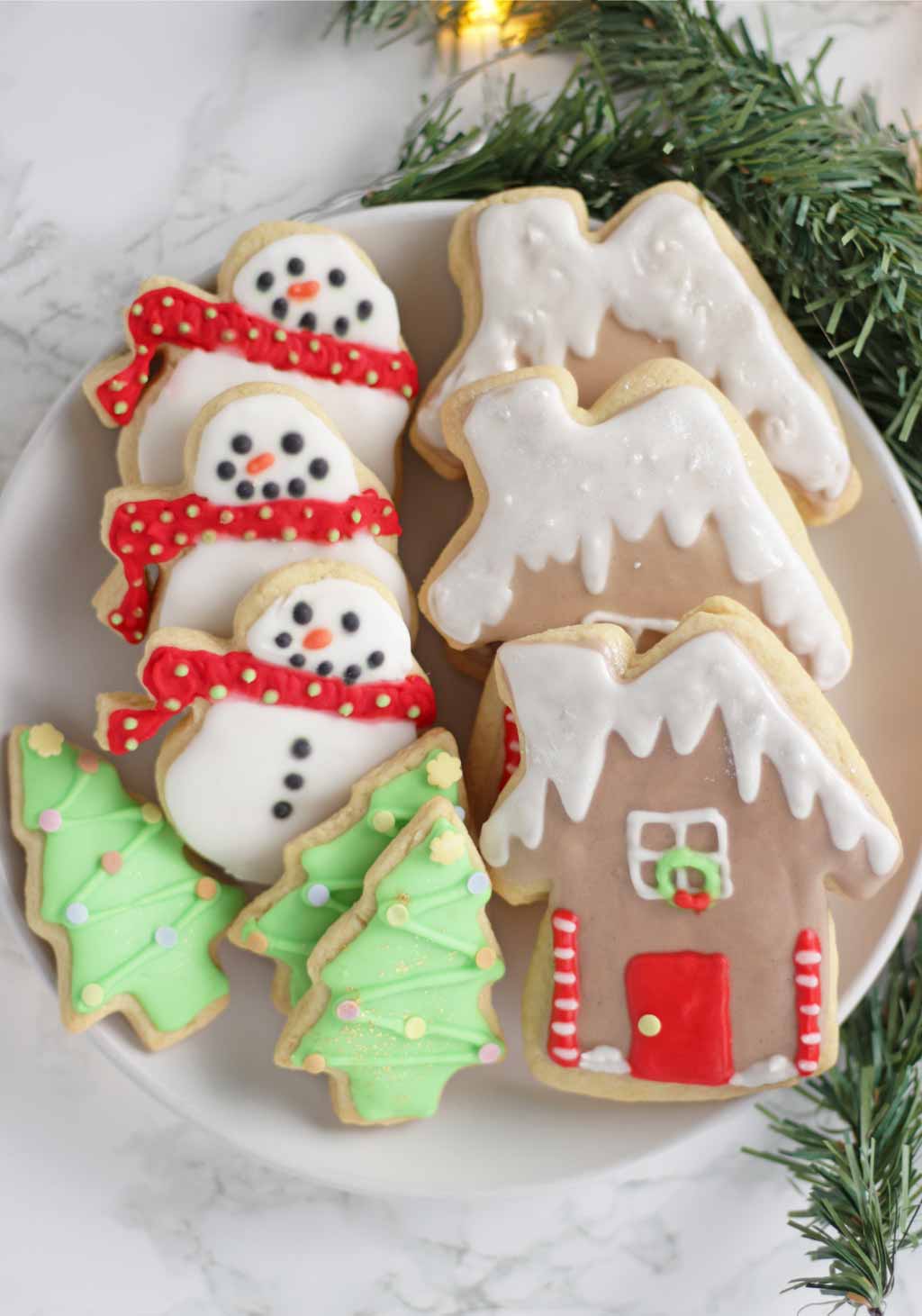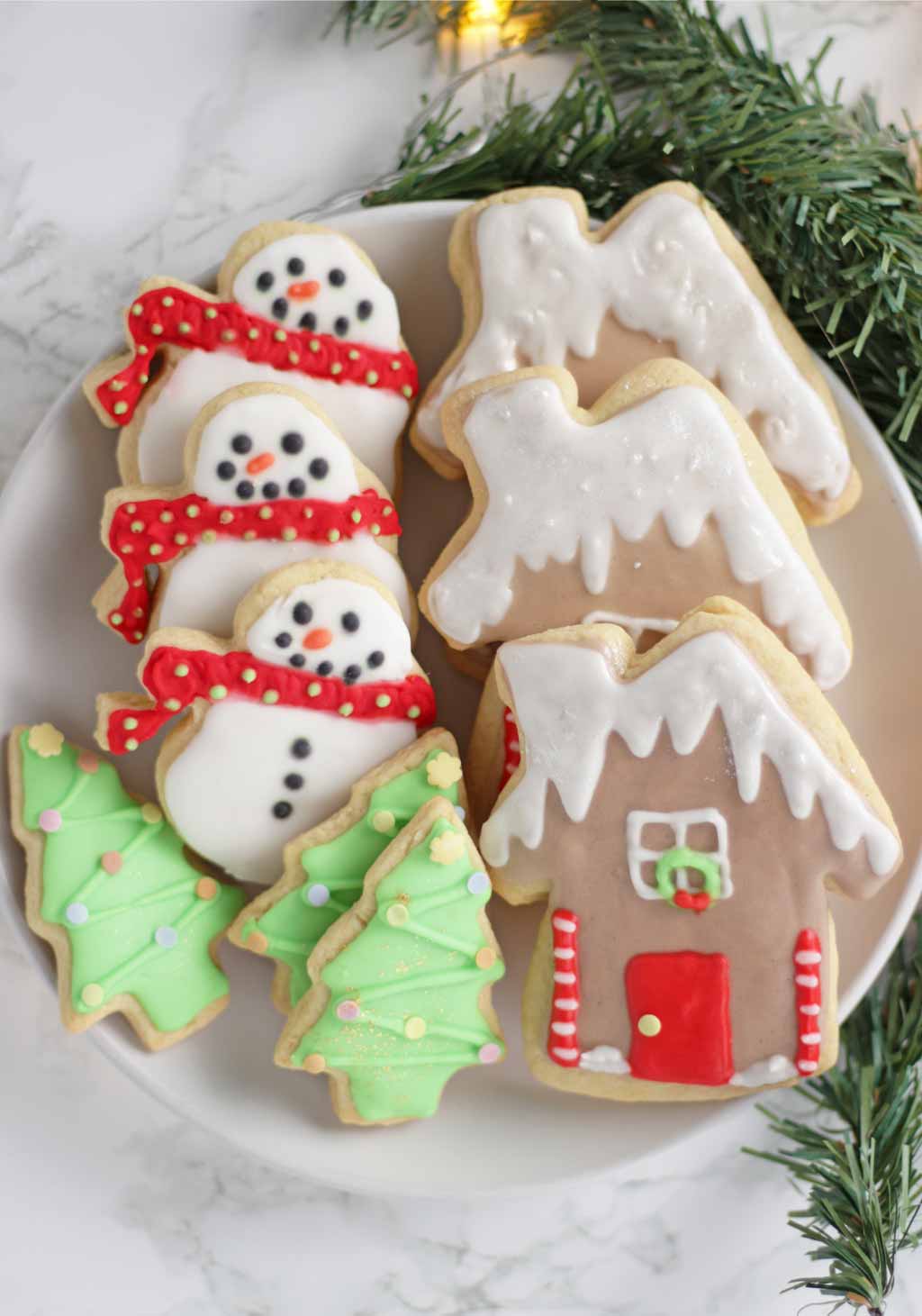 Empire biscuits are traditionally Scottish and consist of 2 shortbread rounds with jam in the middle and icing on top. You'll also find a small jelly sweet or glace cherry on top most of the time.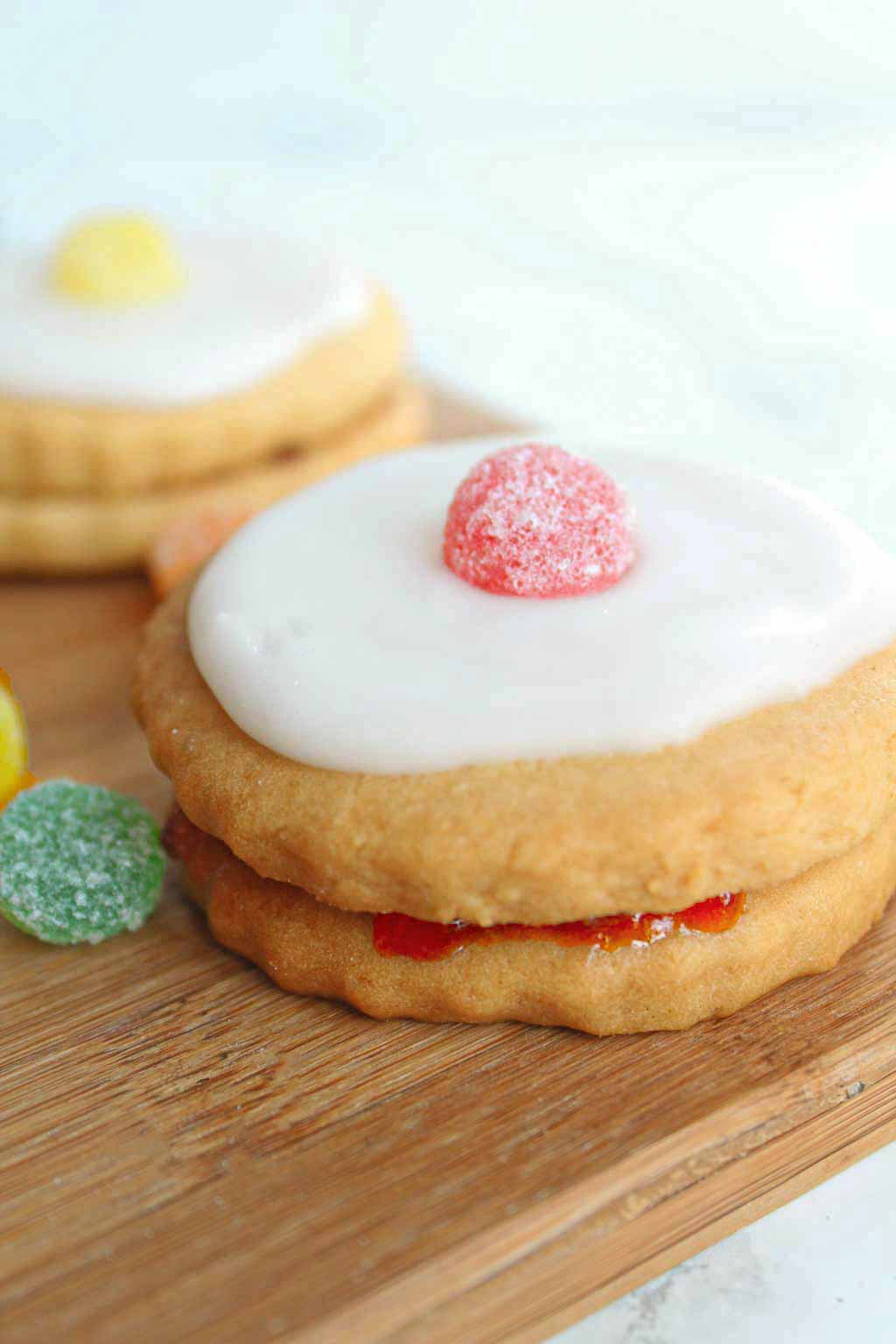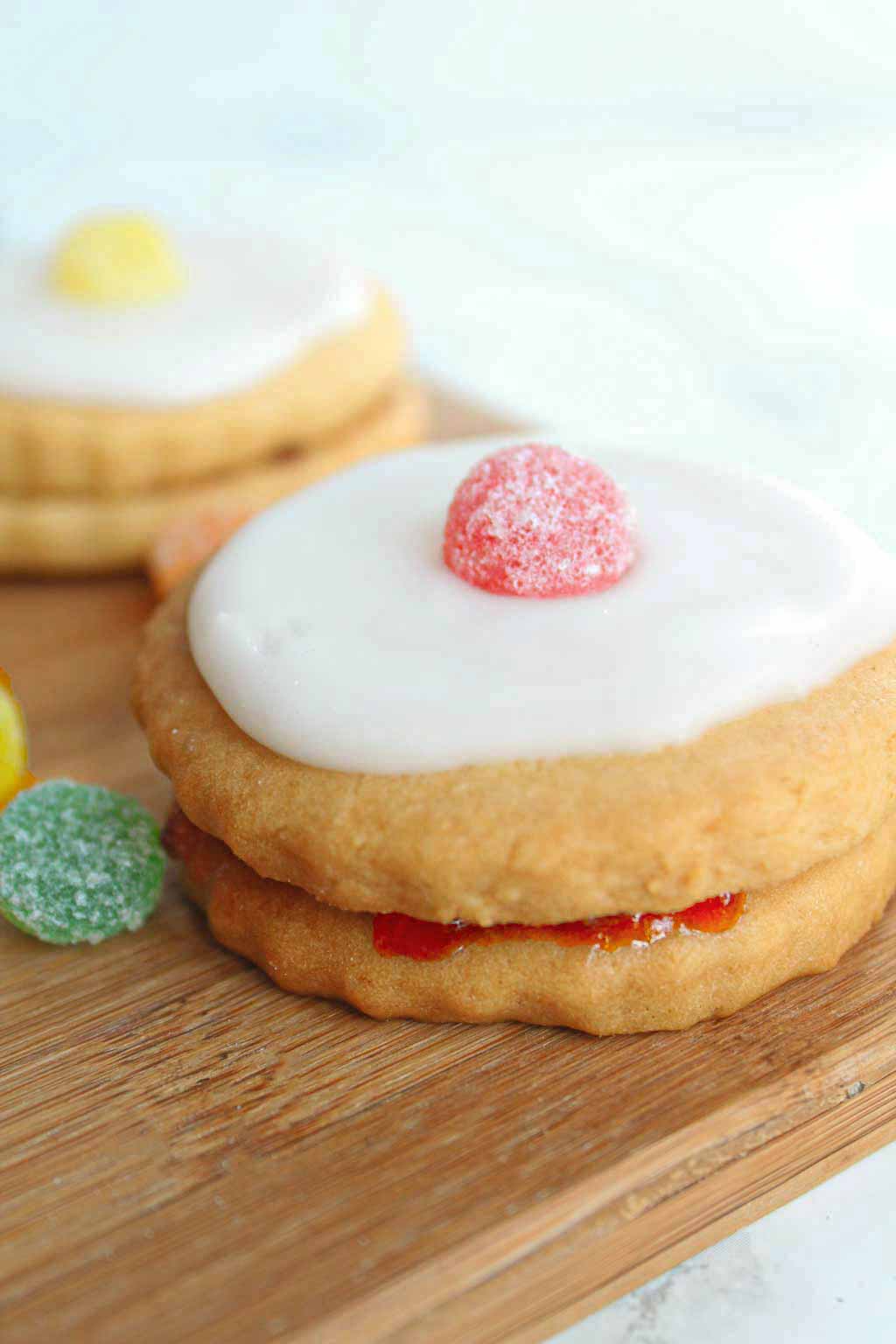 These cookies aren't exactly the definition of indulgence but if you want something that's gluten-free, low glycemic and oil-free, they make a very tasty and nutritious treat! They're great for meal prep and adding to children's lunch boxes.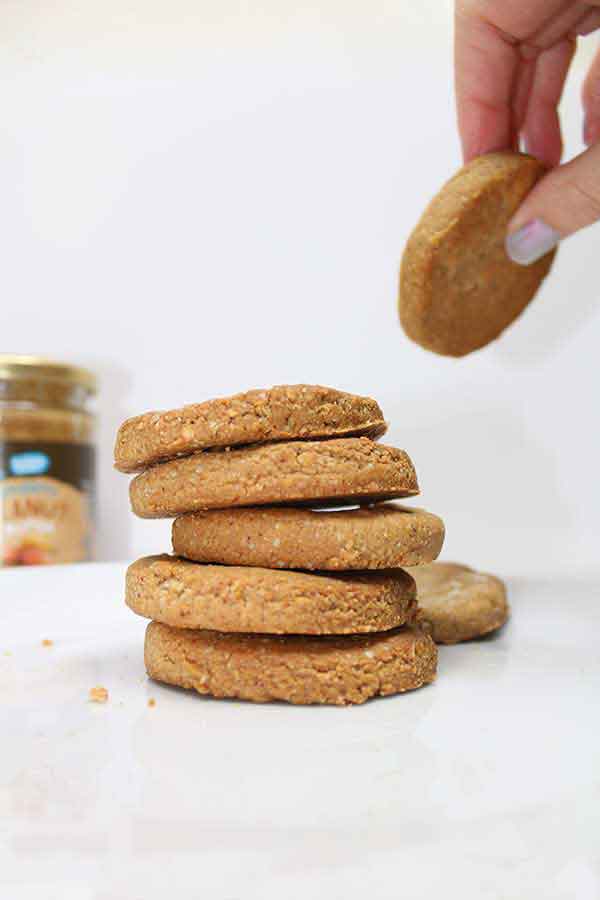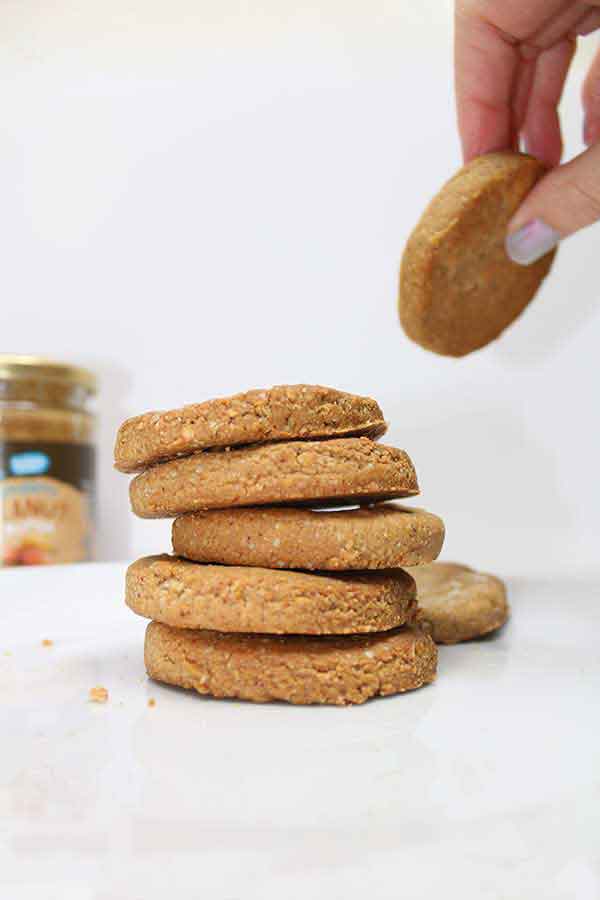 That's all for now! I hope you love these easy vegan cookie recipes. If you make any of them at home, please let me know how you get on by leaving a rating or comment below. Happy baking! xo
Pin for later: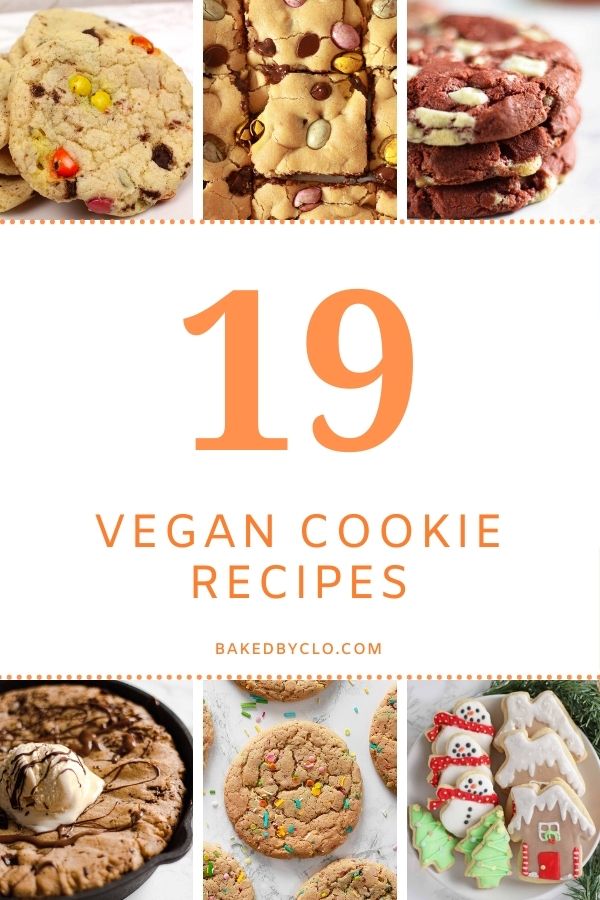 19 Vegan Cookie Recipes
Easy recipes for vegan cookies and biscuits.
BakedByClo is a participant in the Amazon Services LLC Associates Program, an affiliate advertising program designed to provide a means for sites to earn advertising fees by advertising and linking to Amazon.com. This site may contain some of these links to Amazon.com & other affiliate programs. If you make a purchase through one of those links, BakedByClo will receive a small commission from the purchase at no additional cost to you.