20 Tasty Vegan Cake Recipes
This list of tasty vegan cake recipes is sure to have something for everyone. It includes carrot cake, chocolate cake, gluten-free cake, sheet cakes, loaf cakes and more!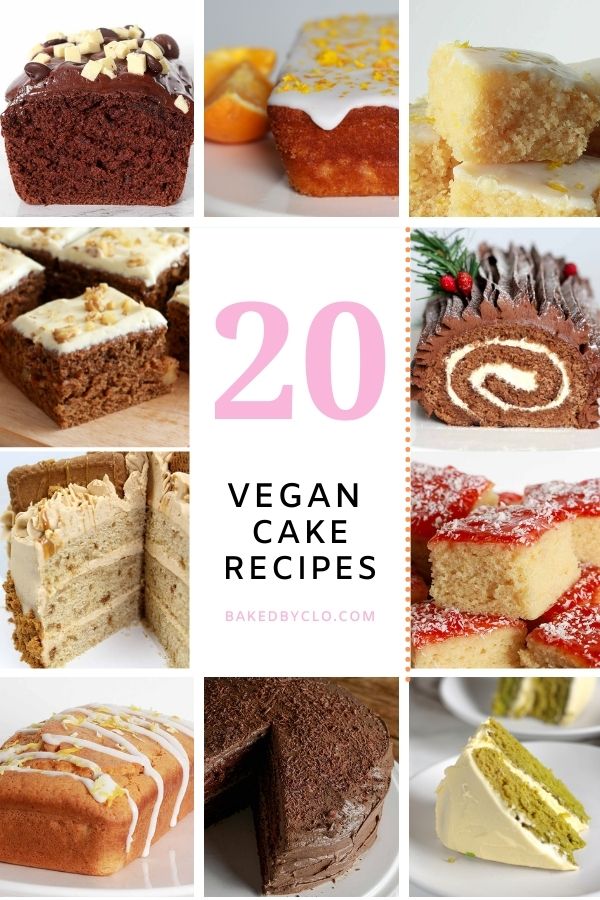 Cake! A staple in every baker's recipe book.
Whether you're a pro cake artist or home baker (a.k.a your cakes are more on the "rustic" side, like mine), there's no shortage of flavour combinations and decorations out there when it comes to cakes. Since I started my blog a couple of years ago, I've slowly built up my collection of vegan cake recipes, including many cupcakes. I still have SO many more that I want to create and just need to find the time to bake them all.
This list includes a few different types of cakes; mainly layer cakes, tray-bake cakes and loaf cakes. I like to keep my recipes simple, quick and easy with minimal, uncomplicated ingredients and that's exactly what you'll find in this list. Easy yet delicious vegan cakes that can be used for a special occasion like a birthday, or simply enjoyed with a cup of tea in the afternoon.
I hope you enjoy this round-up. Keep an eye out for more cake recipes to come on the blog!
Vegan layer cakes
The best 2 and 3-layer vegan cakes that would make delicious birthday or occasion cakes. Most of the following cakes are baked in small, 7″ round cake tins.
Biscoff cake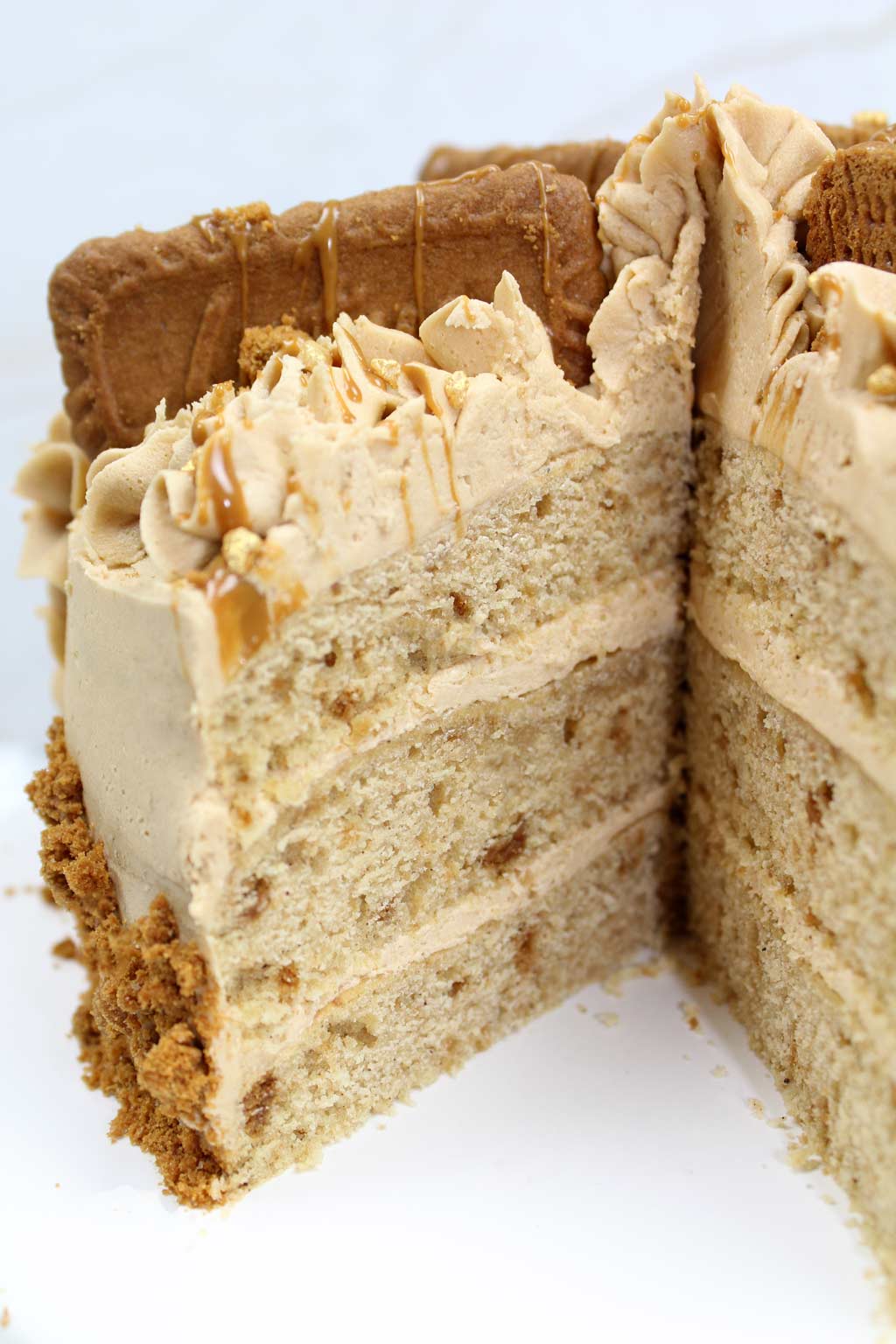 This is one of my most popular cake recipes and for good reason! It's a slightly spiced sponge made with Biscoff crumbs, and it's covered and filled with a creamy Lotus Biscoff buttercream icing. It's the ultimate vegan birthday cake!
Carrot cake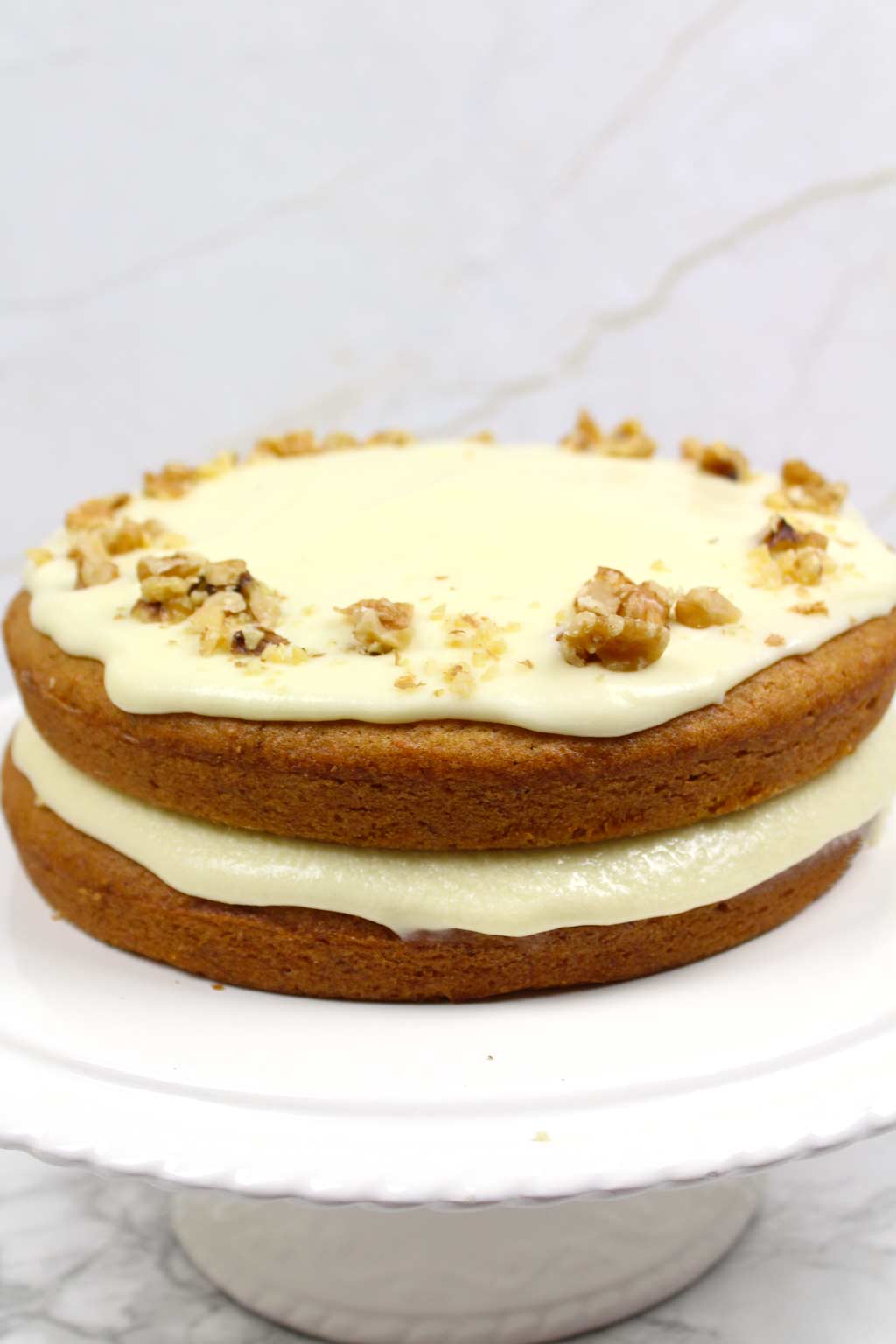 A foolproof vegan carrot cake made up of 2 layers, sandwiched and topped with dairy-free cream cheese frosting. Perfect all year round or as a special treat at Easter.
Matcha cake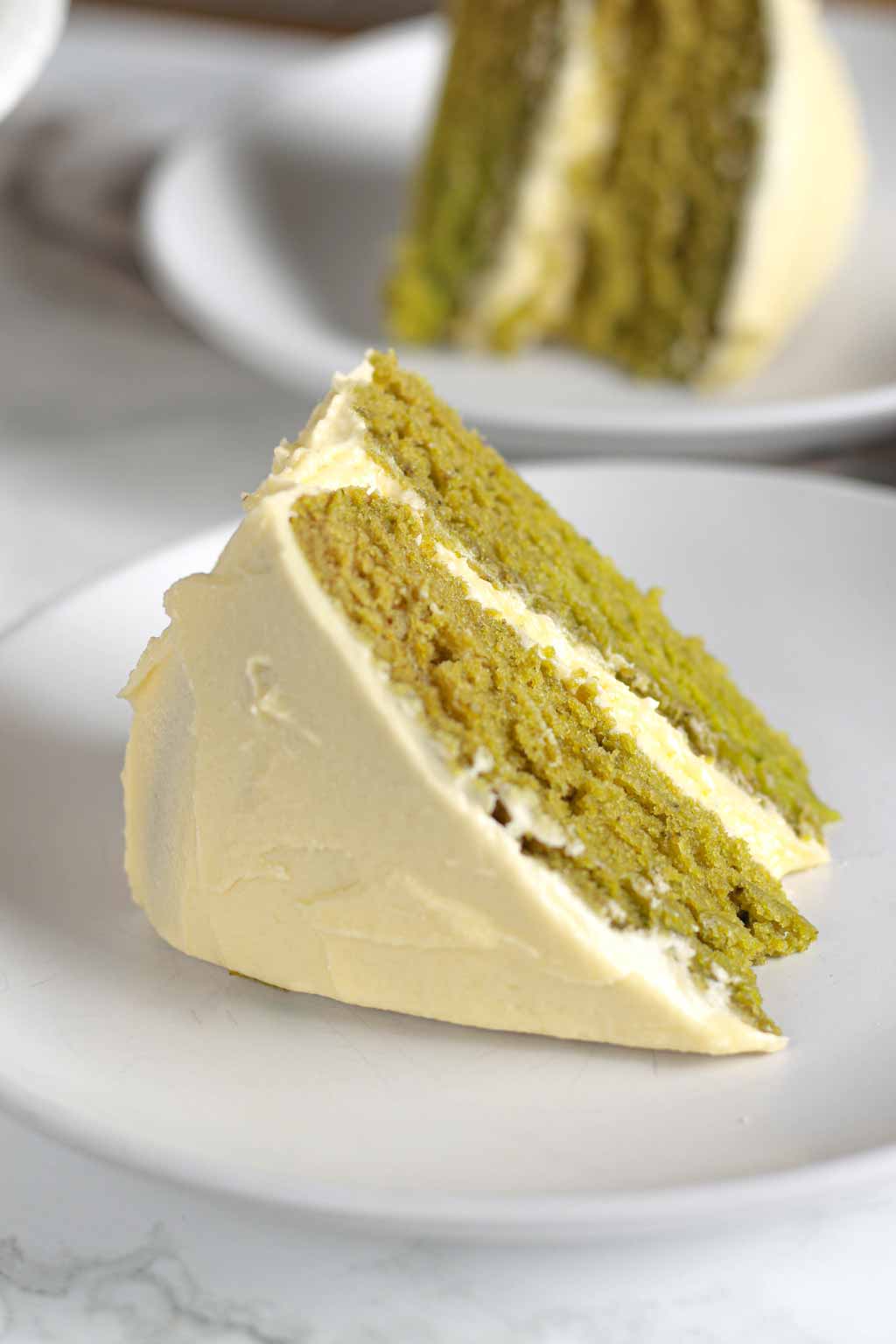 Calling all green tea lovers! If you like matcha in a latte, you'll love it in this cake. It's covered and filled with vanilla buttercream to give a sweet contrast to the earthy flavours of the matcha.
Vegan red velvet cake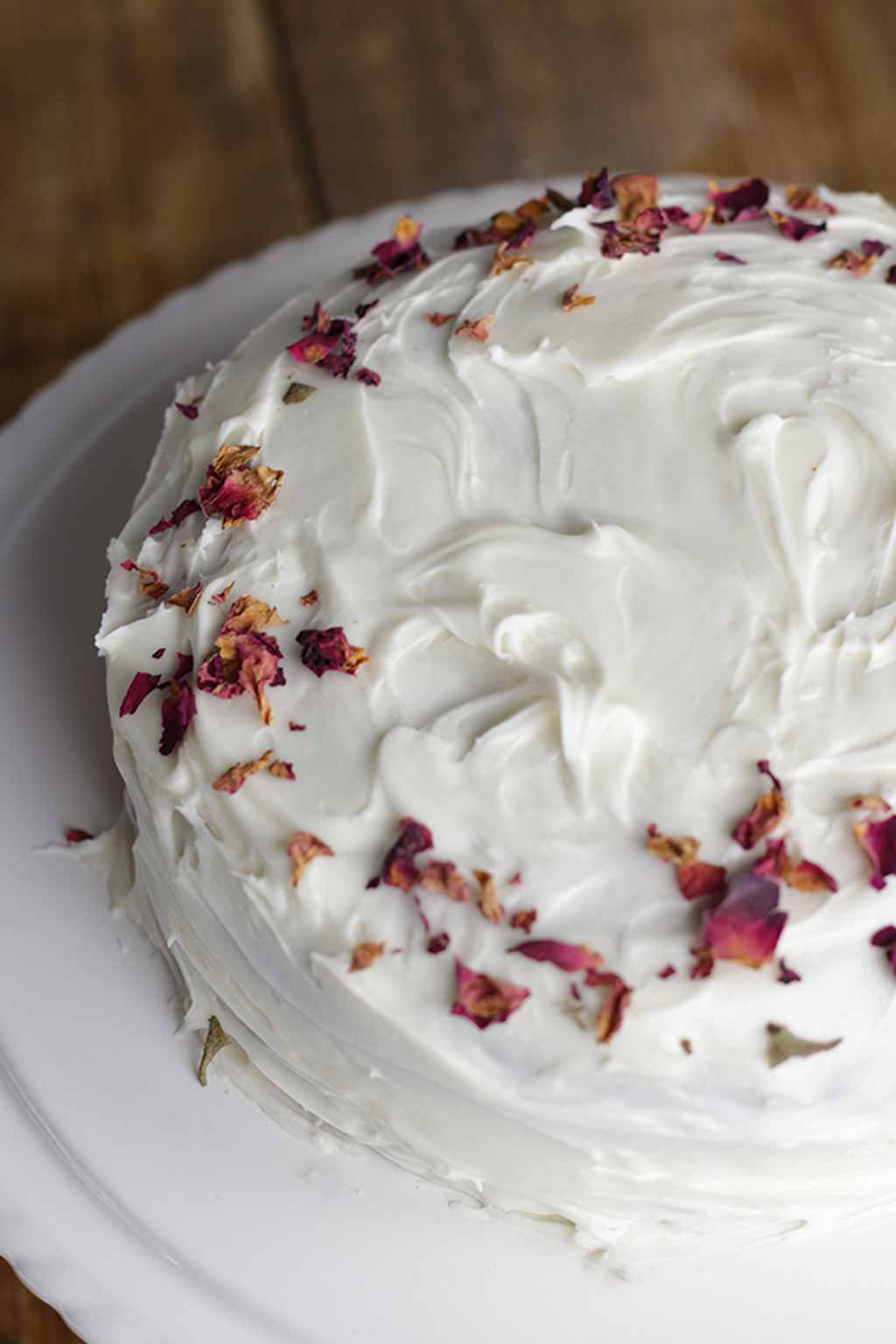 A 2-layer vanilla cake with a hint of chocolate and a vibrant red hue. Topped and filled with vegan cream cheese icing, the traditional way!
Coffee cake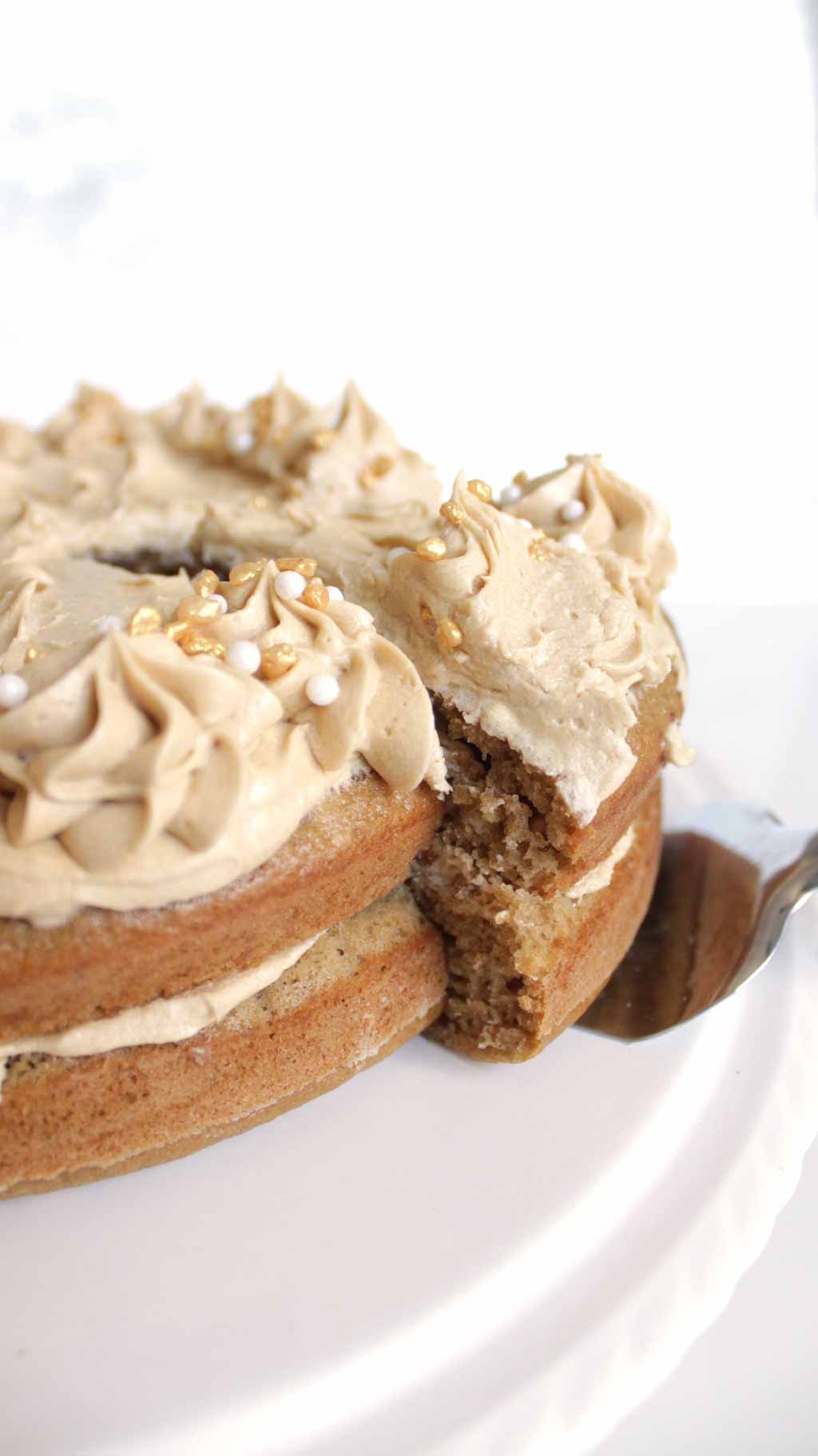 This cake has only a subtle hint of coffee throughout the sponge and the buttercream frosting, which is perfect if you're sensitive to caffeine like I am. If you want your coffee cake to have a bolder flavour, try my coffee and walnut sheet cake instead.
Chocolate fudge cake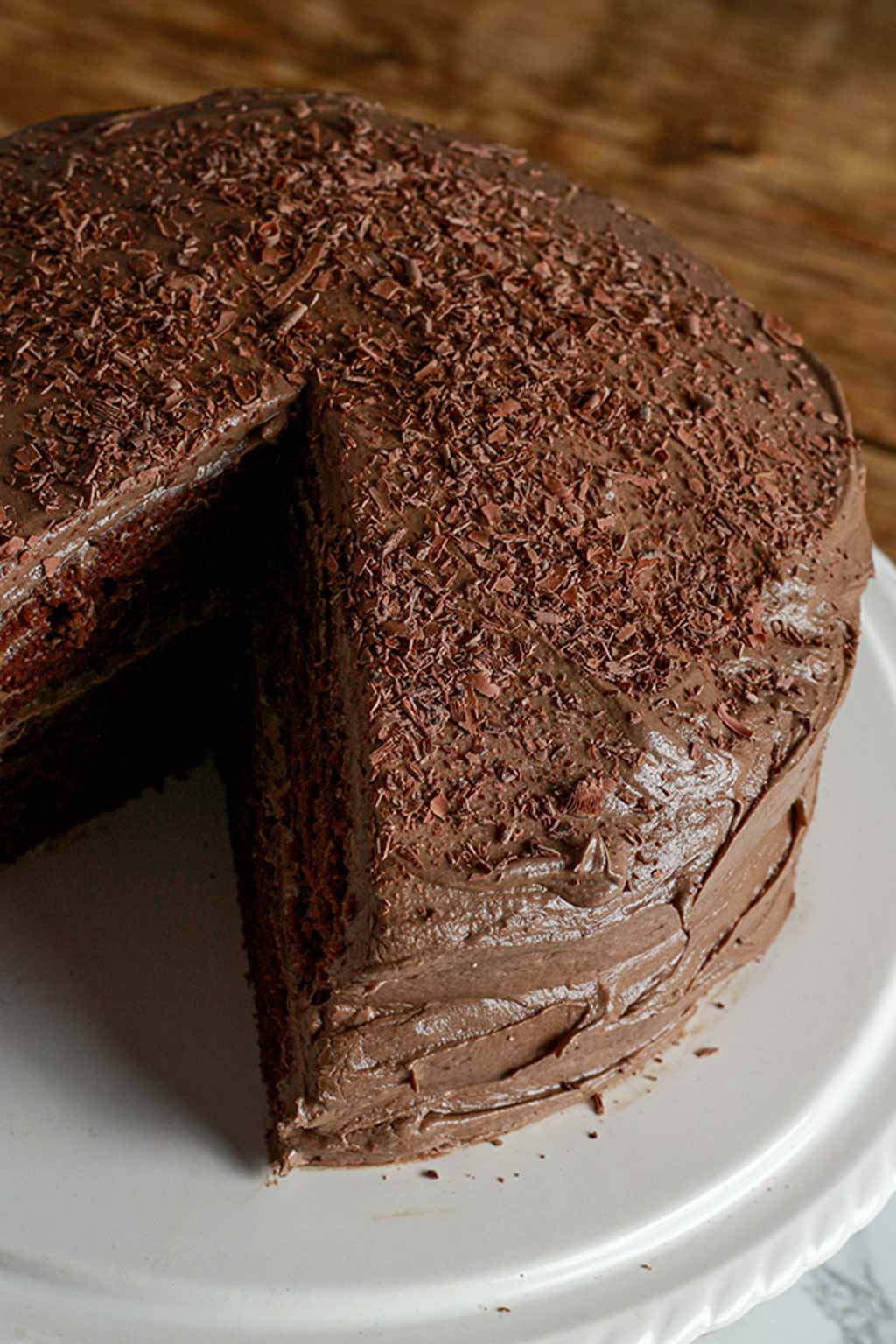 A 3-layer moist chocolate cake with fudgy chocolate buttercream frosting. One of my go-to treats when I'm craving chocolate!
Victoria sponge cake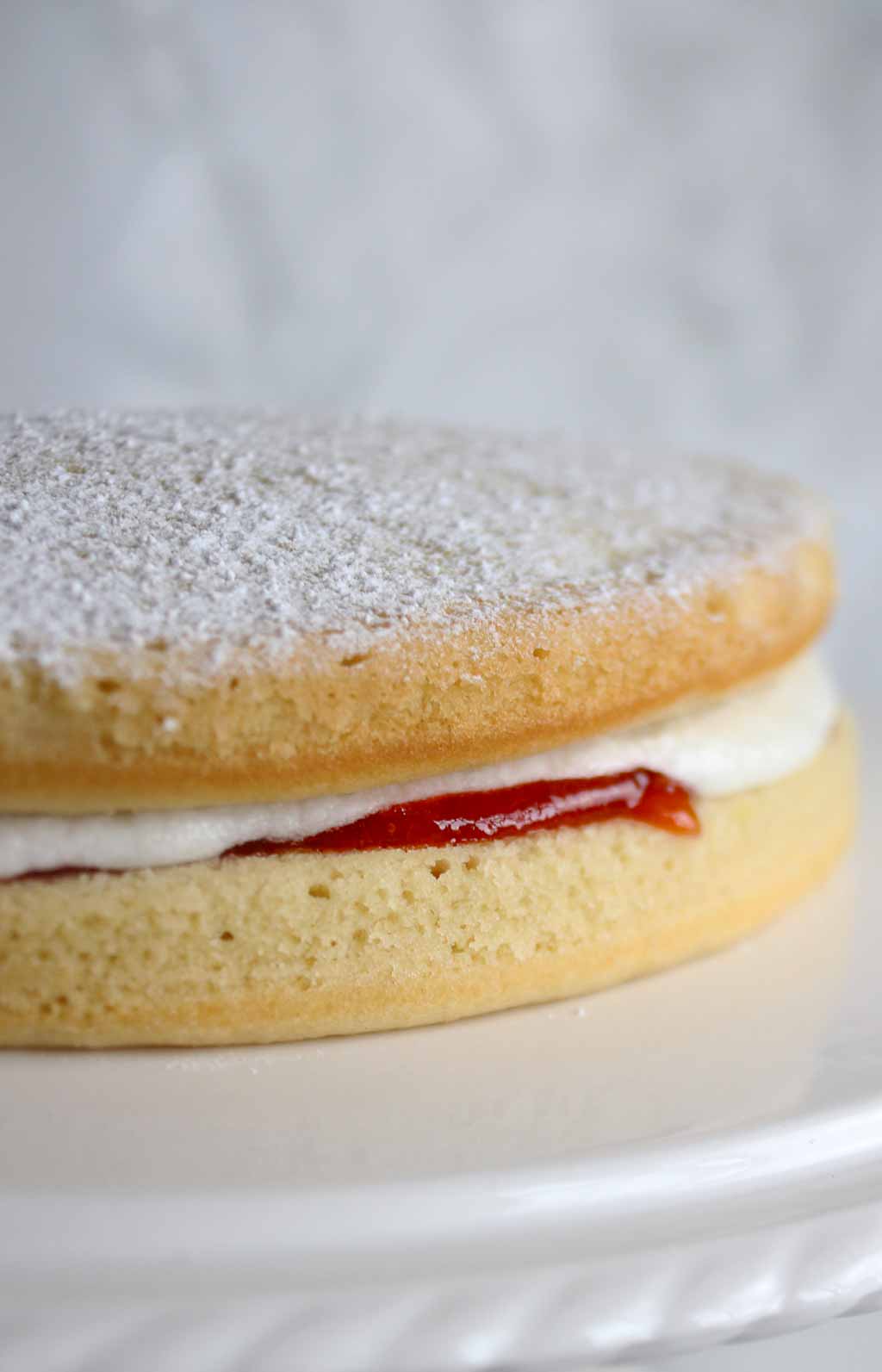 No cake list would be complete without a Victoria sponge cake, would it? This is a British classic bake and is made up of two sponge cakes sandwiched with jam and whipped cream (or in this case, vegan buttercream).
Vegan tray-bake cakes (sheet cakes)
These are my favourite type of vegan cakes to bake because they're super easy and don't require any fancy decorations to look impressive!
Vanilla sprinkle cake (vegan school dinner cake)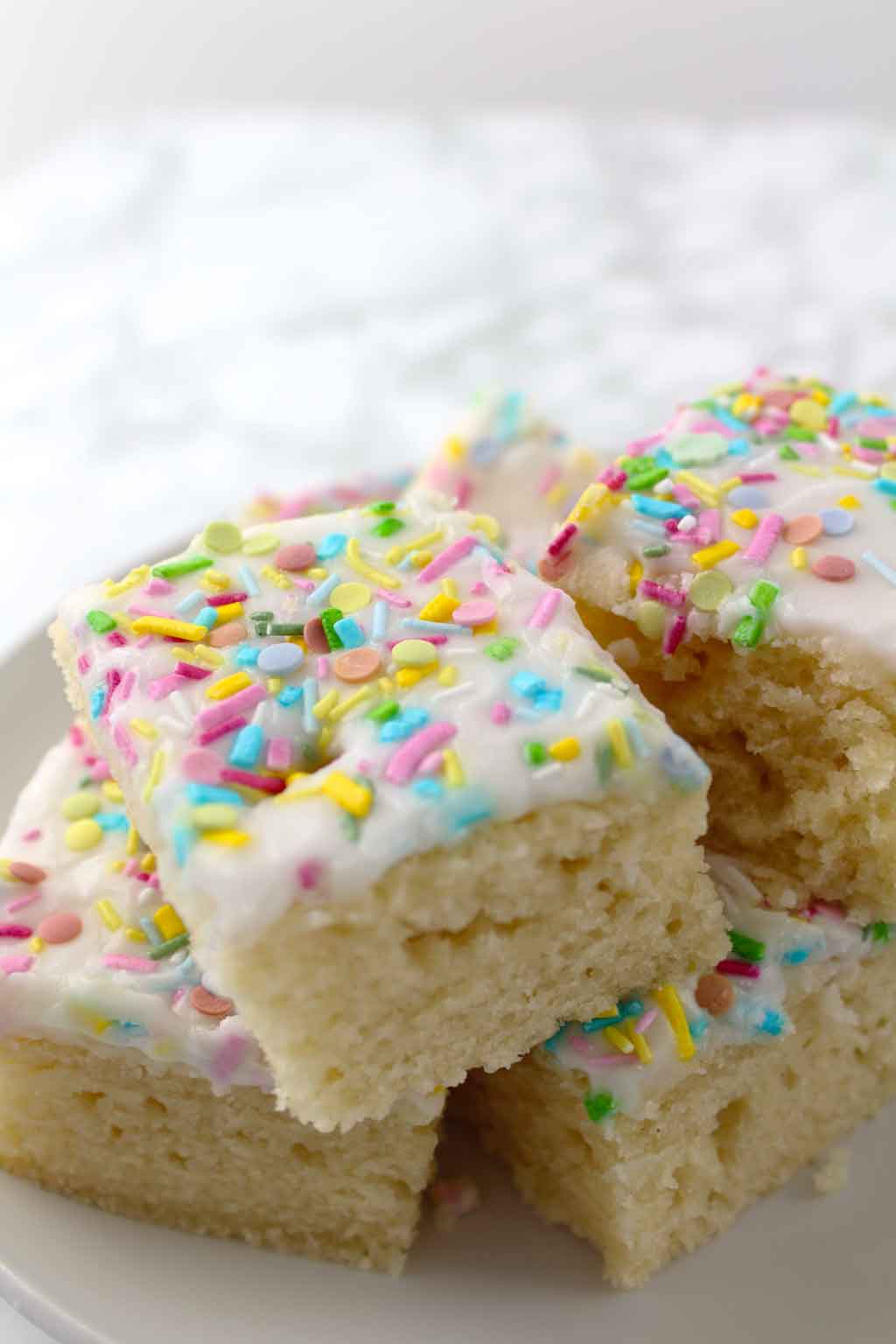 This cake reminds me of my childhood because we used to eat it at school dinners with warm custard! This vegan version is just as fluffy and delicious and you can serve it with homemade vegan custard too.
Jam and coconut sponge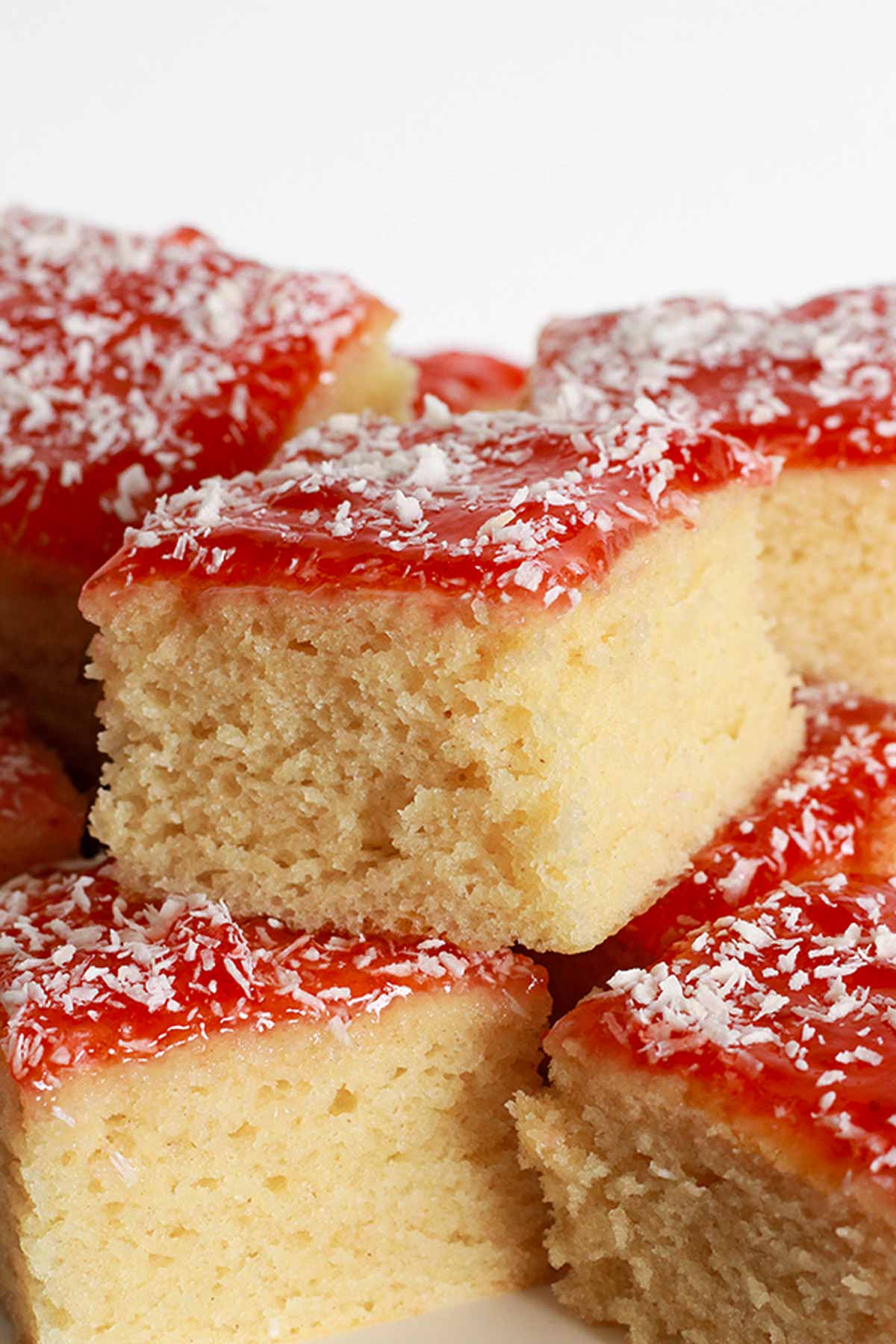 Another old-school bake from my childhood! This one is a fluffy vanilla sponge cake topped with a layer of jam and a generous sprinkling of desiccated coconut.
Coffee and walnut cake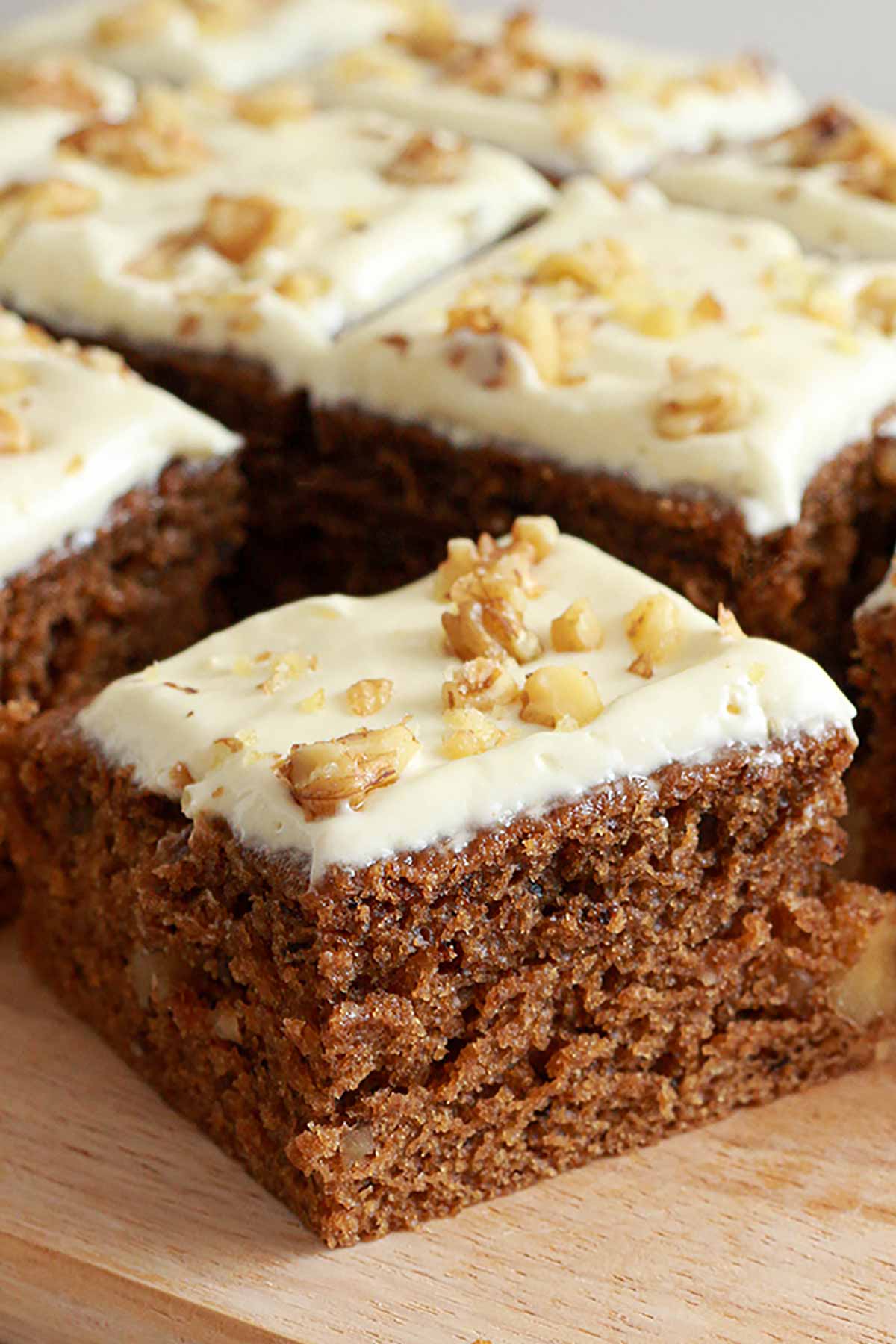 Like I mentioned above, this has a slightly bolder coffee flavour than my coffee sandwich cake. It's topped with vegan cream cheese frosting which balances it out perfectly.
Sticky toffee pudding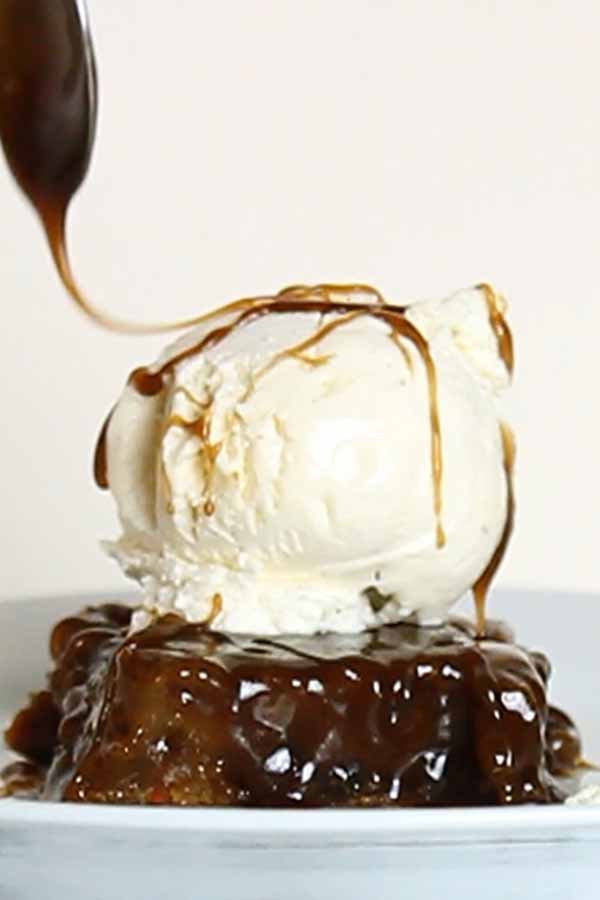 OK, I realised that this is a pudding by name but technically it's a cake by nature. Just a very decadent one that's topped with sticky sauce!
Chocolate sheet cake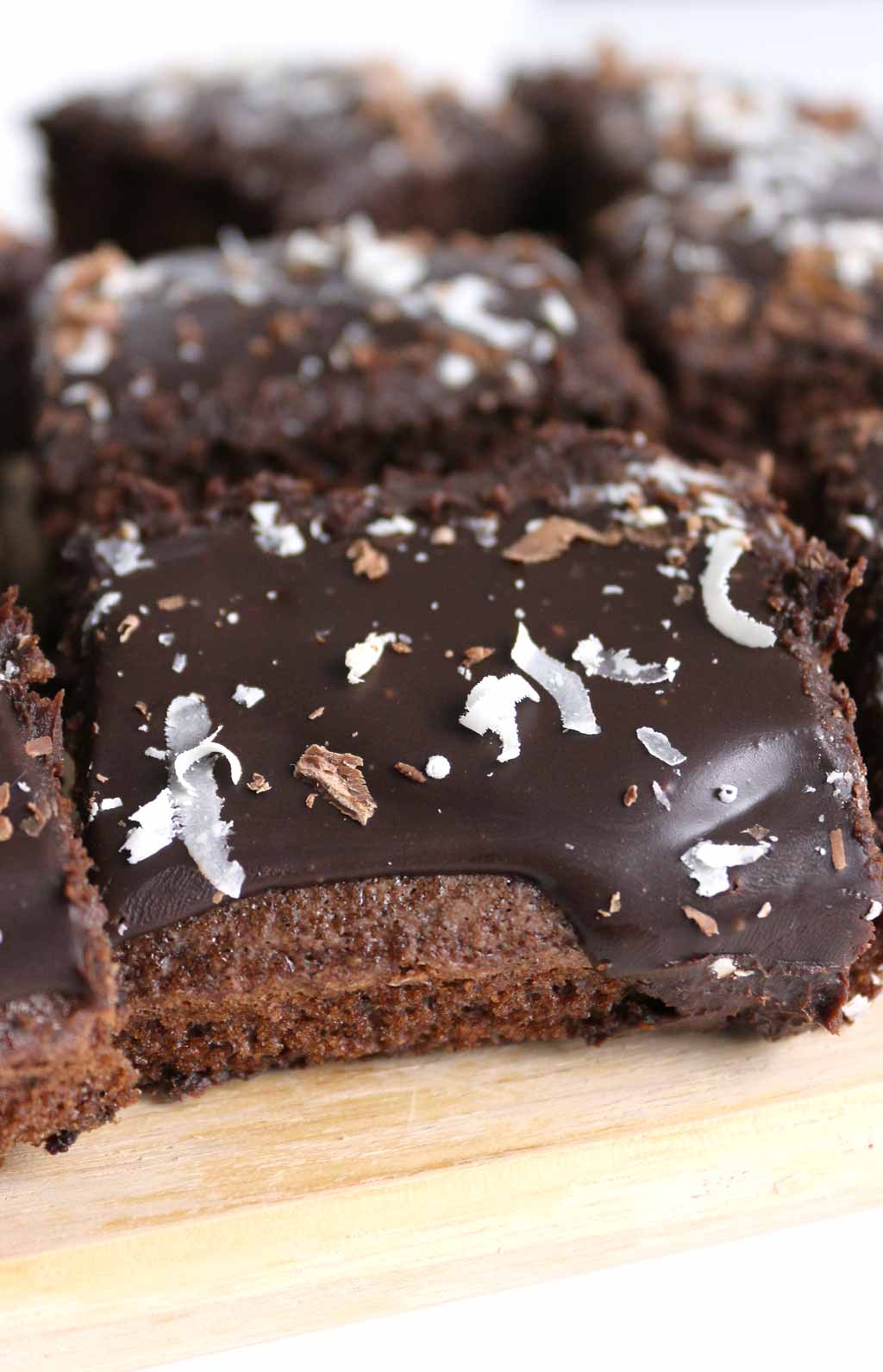 This is essentially just the chocolate flavoured version of my vanilla sprinkle cake above. But instead of water icing and sprinkles, this one is topped with vegan chocolate shavings and a creamy ganache.
Ginger cake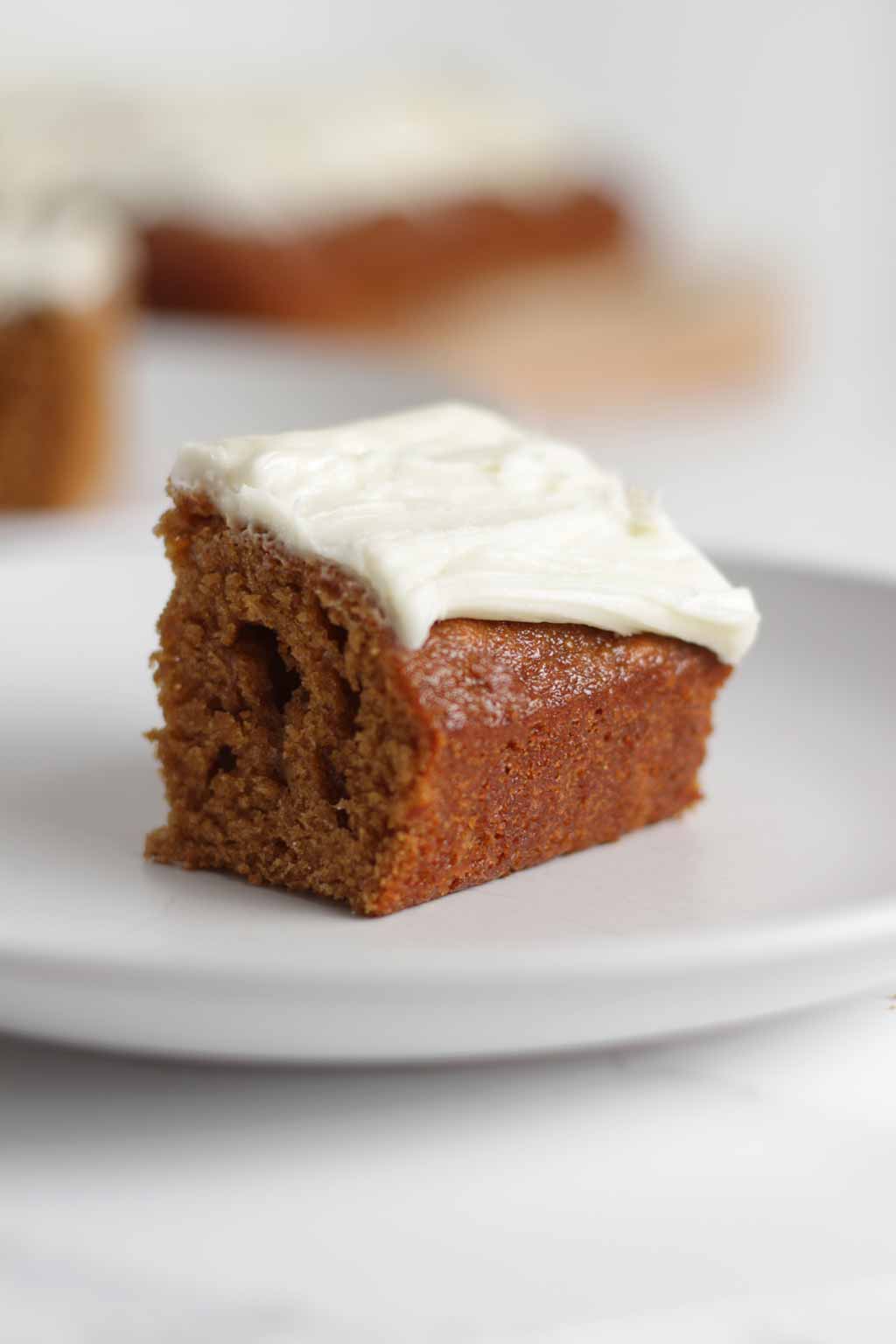 This one tastes a little bit similar to carrot cake because it's spiced and it's topped with cream cheese frosting. But it's a lighter, fluffier cake that doesn't contain any carrots, walnuts or fruit!
Gluten-free lemon drizzle cake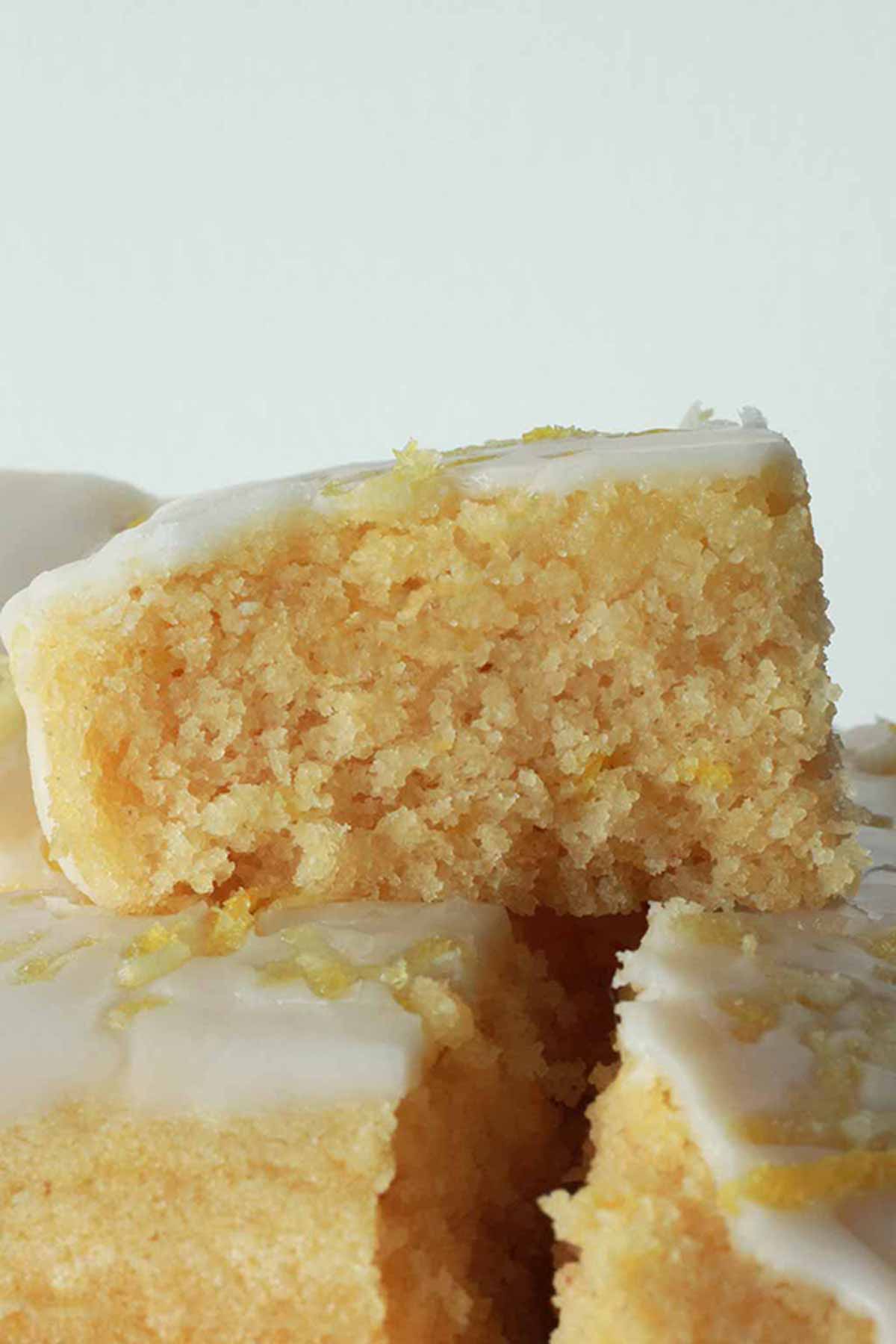 I've been trying to do more gluten-free desserts for the blog recently and this lemon drizzle was my first gluten-free cake! It's super moist but at the same time, light and fluffy, just like a good lemon cake should be.
Vegan loaf cakes
Loaf cakes give me lazy Sunday, rainy day baking vibes and I find them so cosy and comforting. Here are some of my faves.
Chocolate loaf cake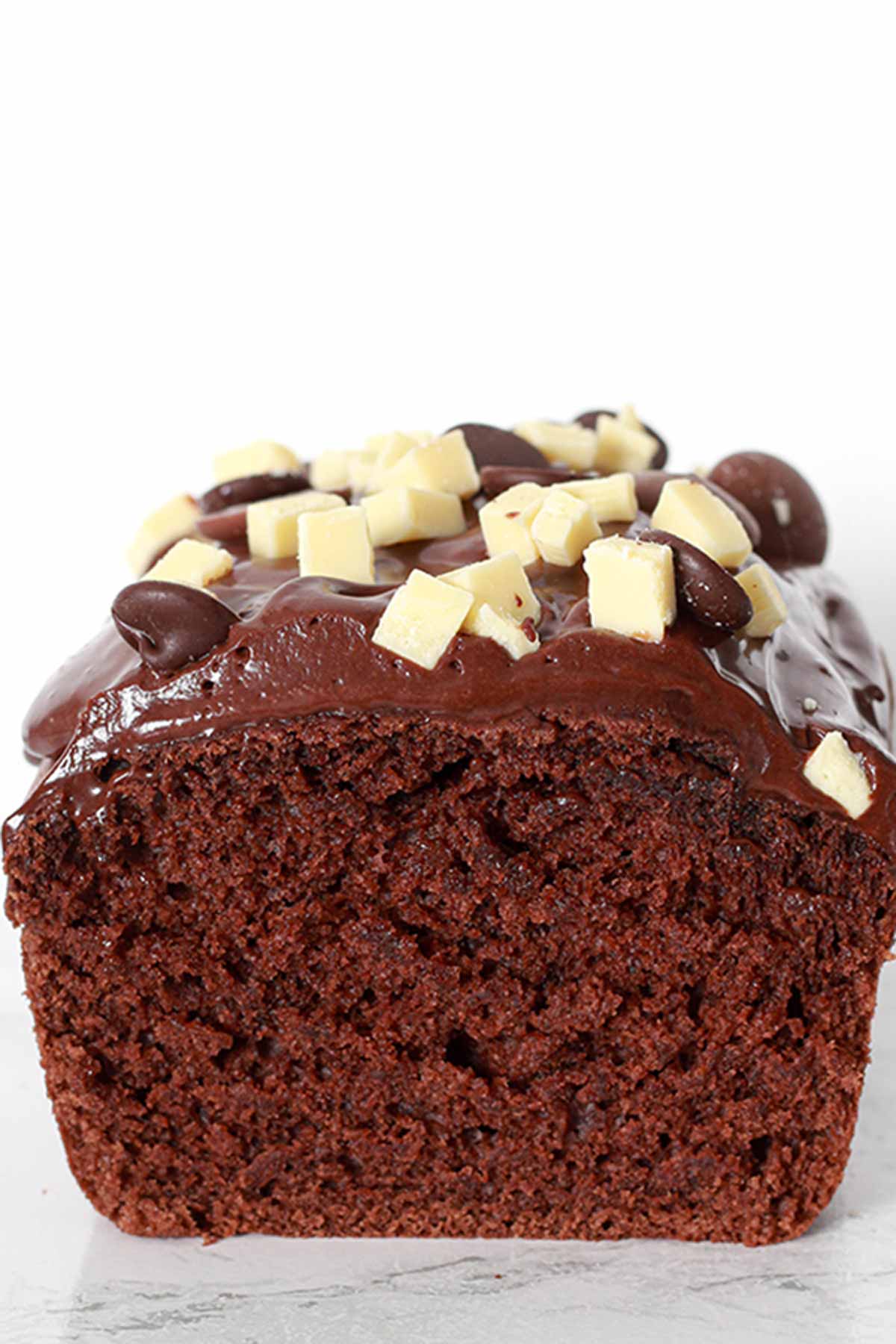 This loaf cake was so much more delicious than I anticipated. I topped it with chocolate ganache and white chocolate chunks and it was just incredible! It's super chocolatey and perfectly moist.
Lemon drizzle loaf cake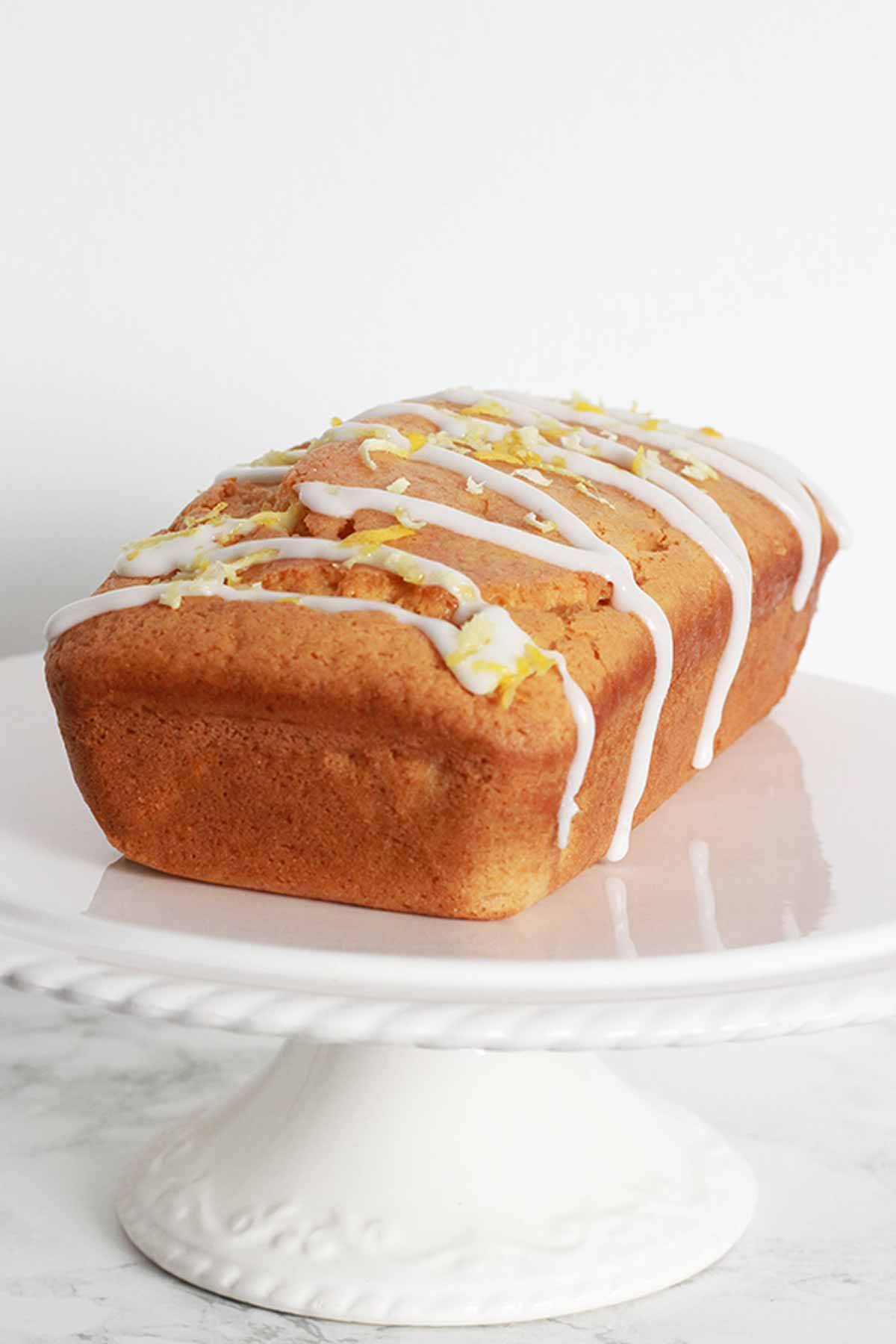 Since my lemon drizzle sheet cake is the most popular recipe on my blog to date, it made sense to bake it in loaf form too!
Orange loaf cake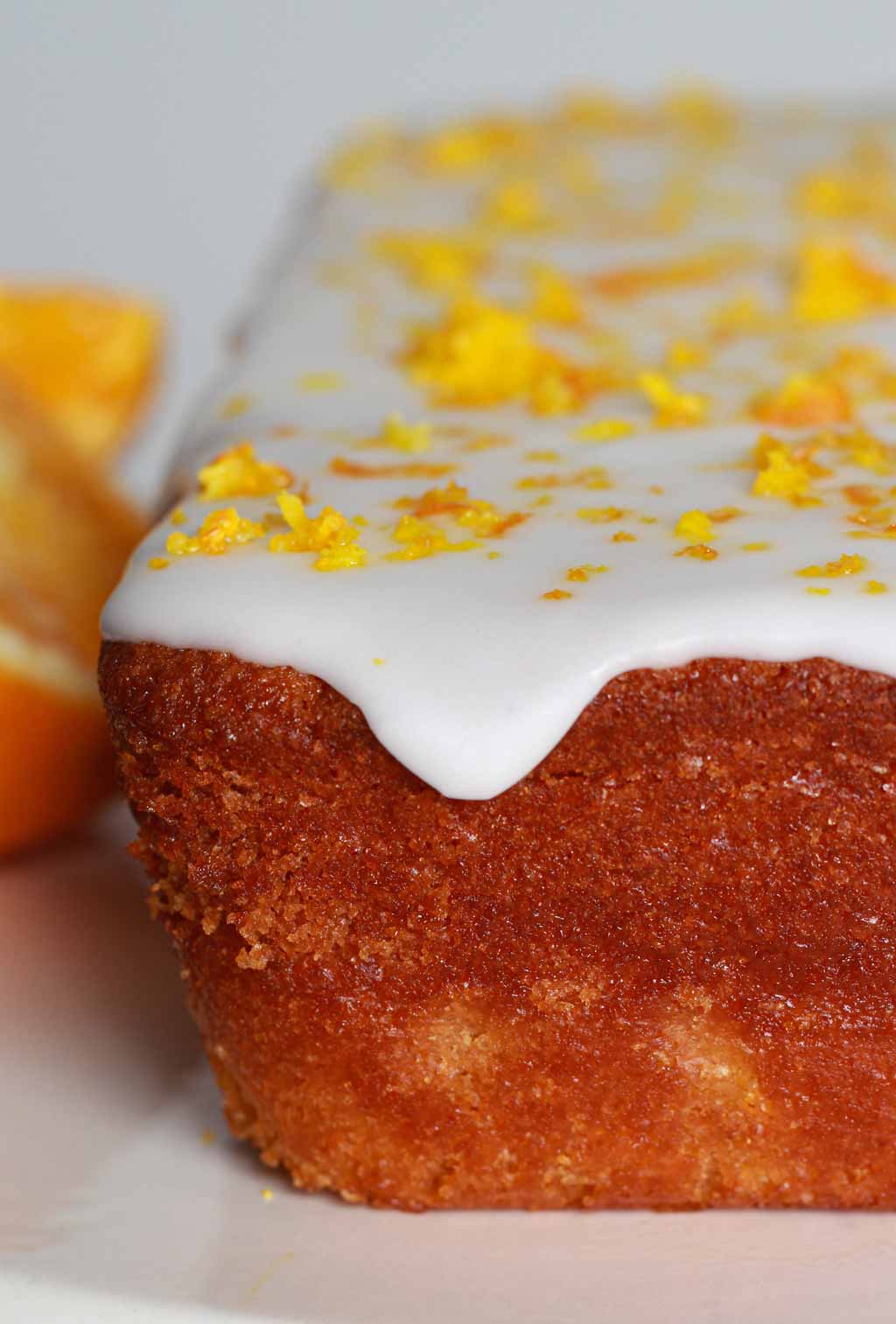 If lemon isn't your thing, try this zesty orange loaf cake instead. It's made with orange juice instead of plant-based milk, so you really get that orangey flavour coming through!
Oreo loaf cake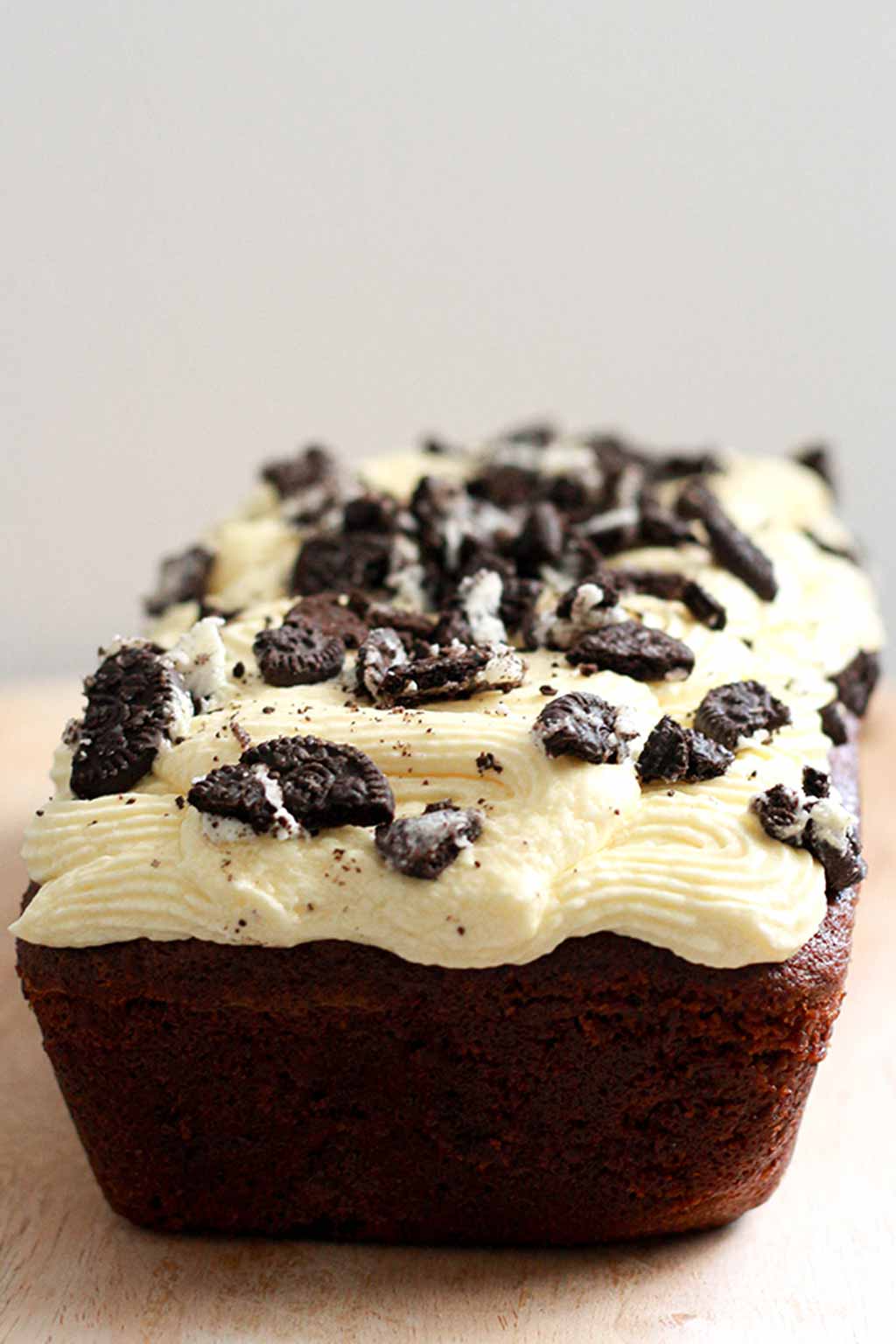 Last but not least for the vegan loaf cakes is this chocolate Oreo cake. Topped with vanilla buttercream and chunks of Oreo biscuits, this is a decadent loaf that is sure to be popular with everyone.
Vegan roll cakes
Roll cakes are probably the most difficult cakes to make on this list and I promise you they are NOT for the faint hearted! It will probably take a few tries before you get the hang of the rolling technique but once you get your first crack-free roll, you'll be obsessed! You'll need a swiss roll tin/jelly roll tin to make these.
Chocolate yule log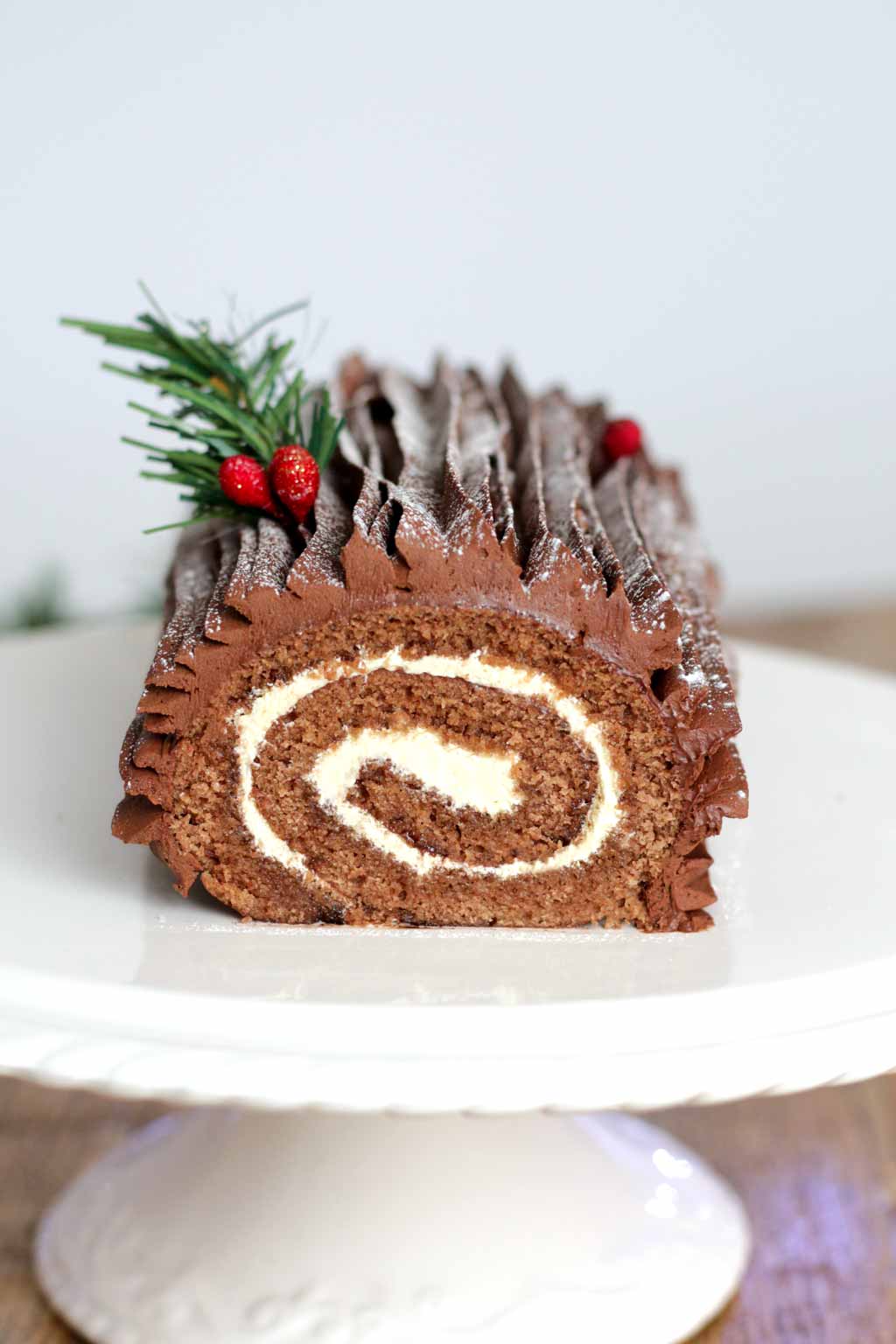 I made this for Christmas dessert last year and it was popular with my whole non-vegan family. It's a chocolate sponge cake with a vanilla buttercream filling and a chocolate ganache coating. So festive and beautiful!
Biscoff and vanilla yule log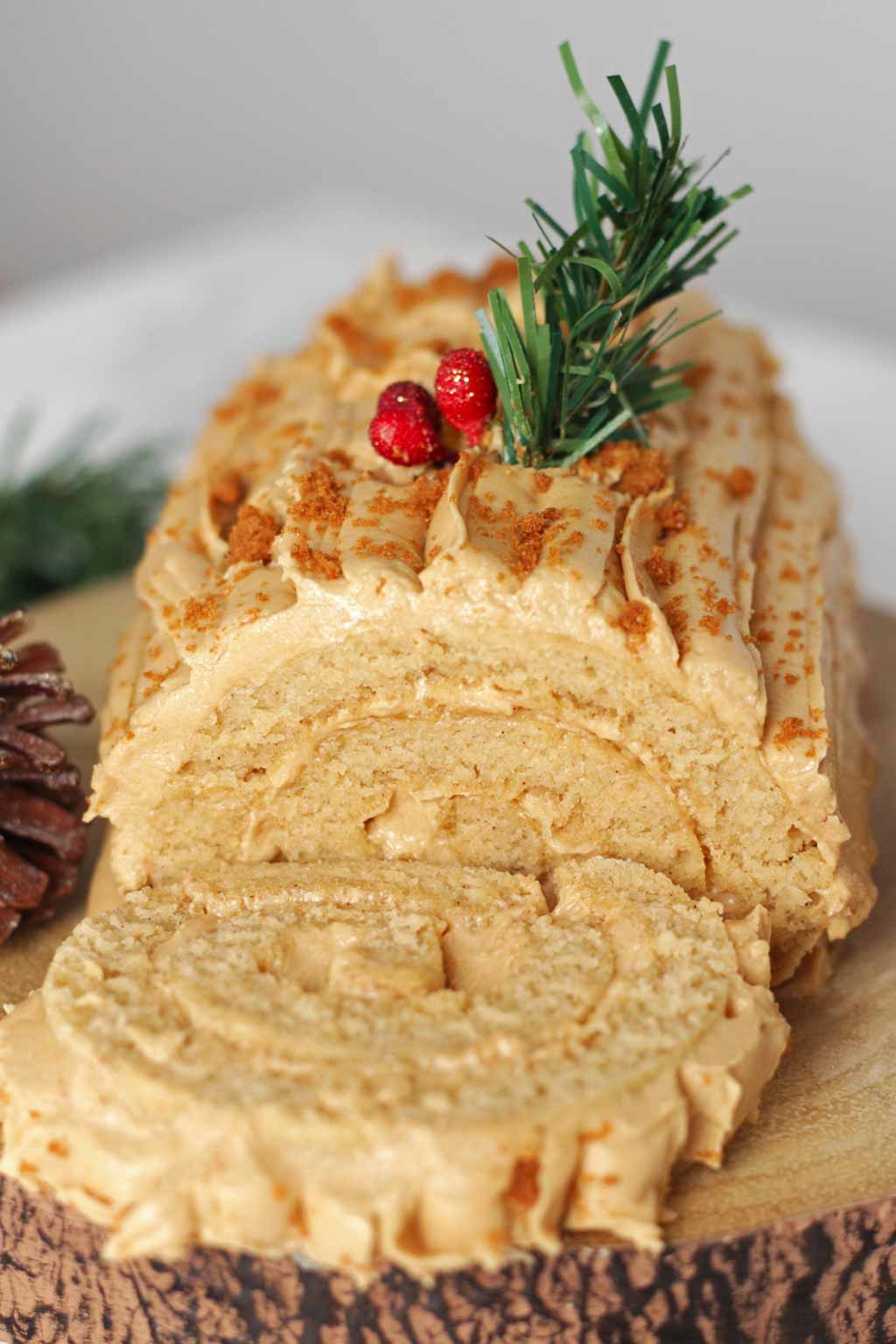 Another one for the Biscoff lovers! If chocolate isn't your vibe, try this vanilla roll cake with Biscoff buttercream frosting. Delish!
I hope you enjoy this post! Feel free to share it around, and be sure to check out my other vegan dessert recipes. If you make any of the recipes, please let me know by leaving a comment below. Happy baking! xo
BakedByClo is a participant in the Amazon Services LLC Associates Program, an affiliate advertising program designed to provide a means for sites to earn advertising fees by advertising and linking to Amazon.com. This site may contain some of these links to Amazon.com & other affiliate programs. If you make a purchase through one of those links, BakedByClo will receive a small commission from the purchase at no additional cost to you.