17 Vegan Traybake Dessert Recipes
This list of the best vegan traybake recipes is sure to have something for everyone. It includes cakes, cookie tray bakes, chocolate brownies, flapjacks, fridge cakes and more!
Is there anything more British than a good ole' tray bake?
I'm not exactly sure why but I've always found tray bake desserts nostalgic and comforting. Perhaps it's because they remind me of school lunches, because practically every single day you'd get a square-shaped slice of cake in a different flavour.
Because I have so many vegan traybake desserts on the blog now, I've created this list of all of my favourites to share with you. All of the recipes are super easy and use simple ingredients.
Alongside the typical baking equipment, you'll need an 8×10-inch baking tray for these recipes.
I hope you enjoy!
Vanilla sponge cake with sprinkles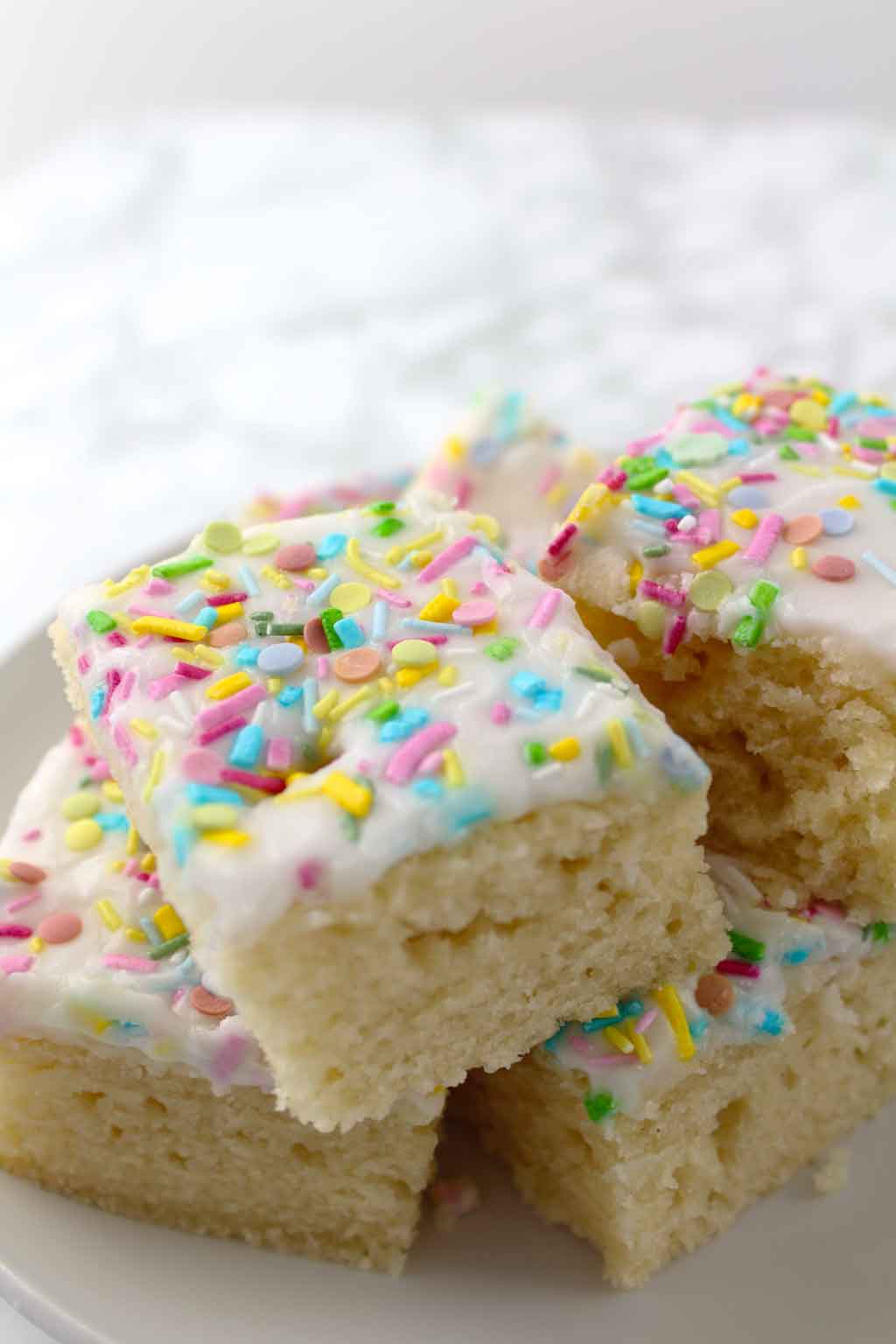 This is also known as Tottenham cake or 'school dinner cake' to those of us in the UK! It's a vanilla sponge cake baked in a tray, topped with a simple water icing and colourful sprinkles. If you really want to go old-school, serve it with homemade vegan custard.
Chocolate cake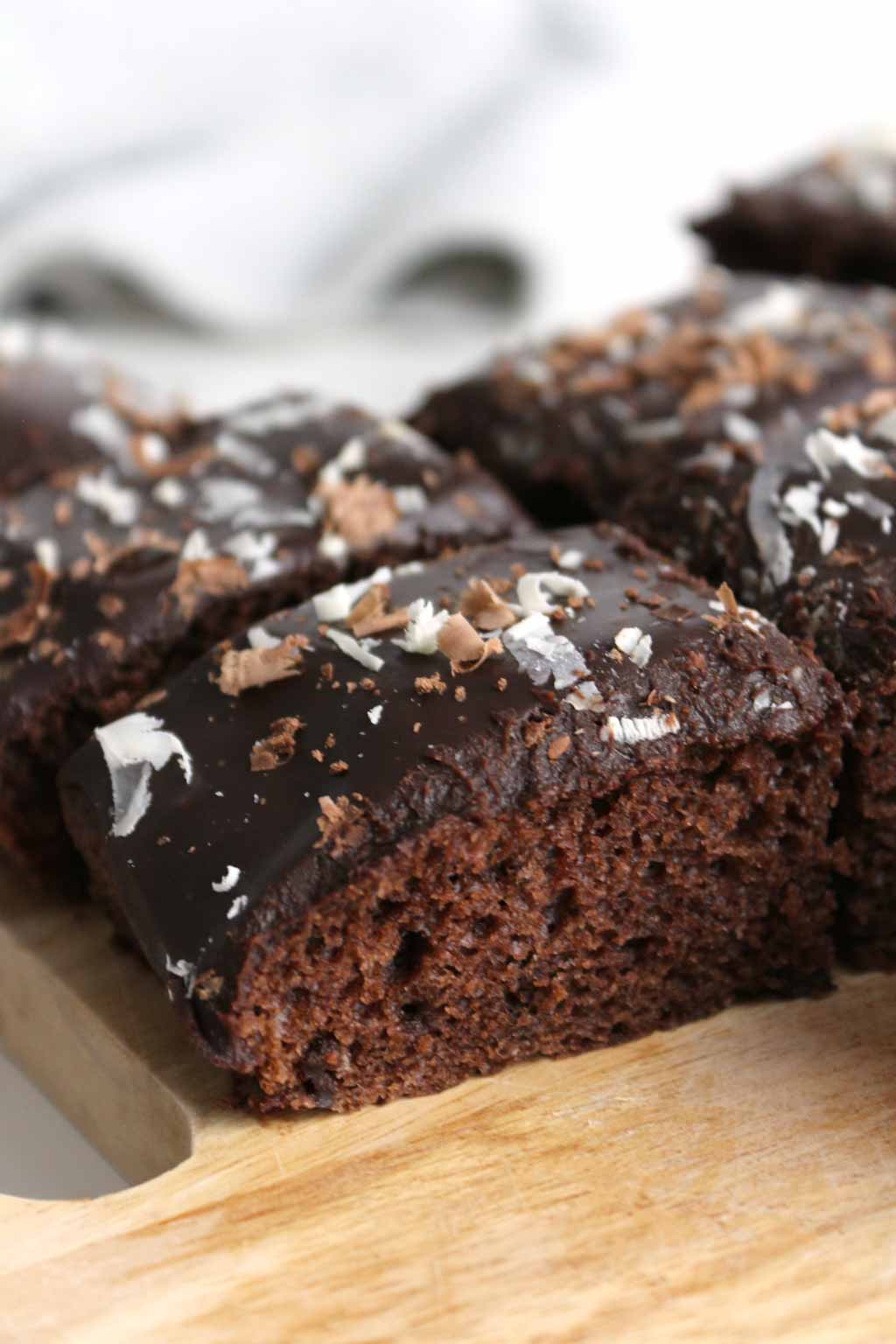 This tasty chocolate tray bake cake is similar to the sprinkle sponge cake above but has a little cocoa powder and ganache added to it. It's super easy to make and would make a great cake for a child's birthday party.
Coffee and walnut cake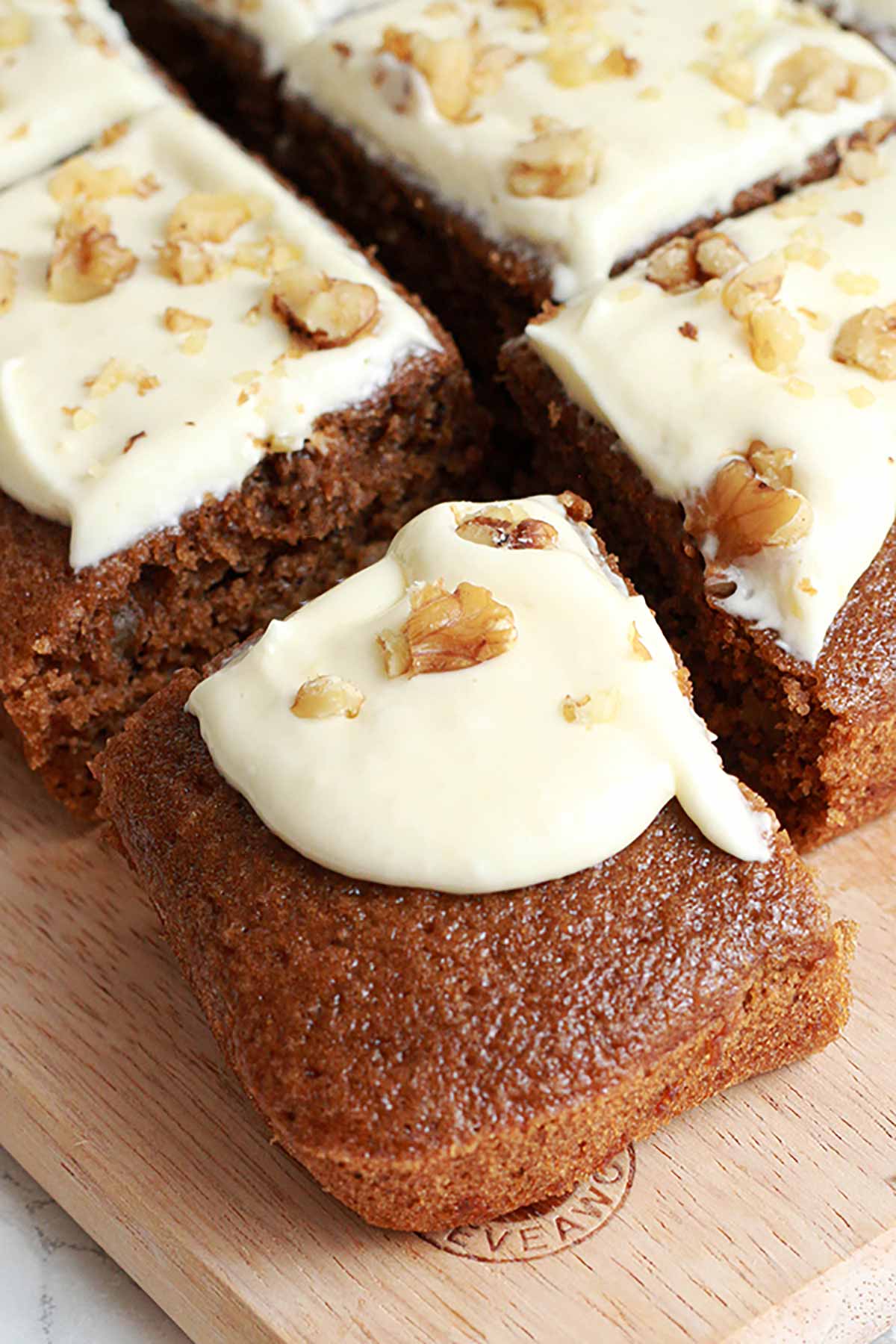 A super light and fluffy coffee tray bake cake with walnuts sprinkled throughout and dairy-free cream cheese frosting on top. It's great with a hot drink on a cold day!
Gluten-free lemon drizzle cake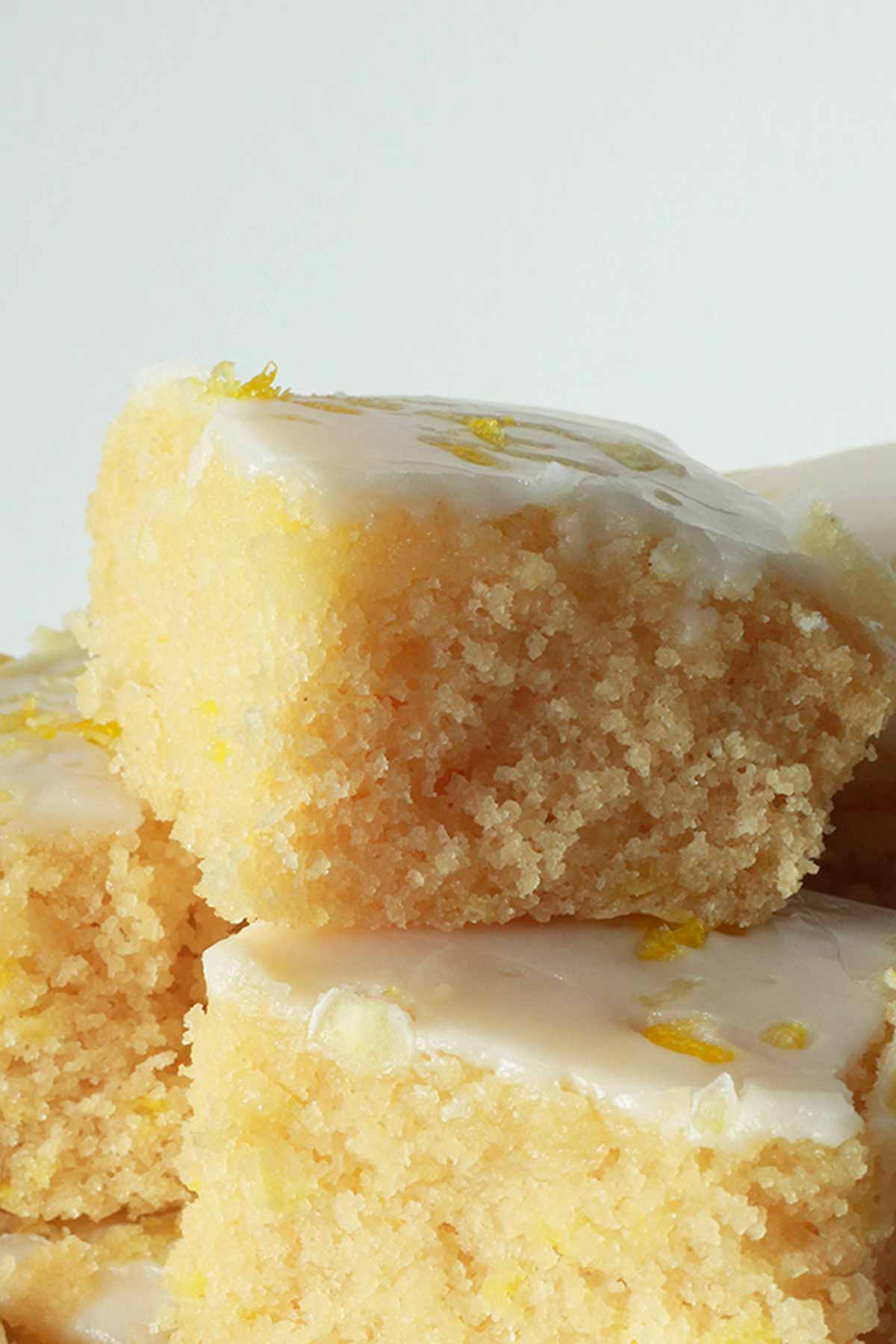 A gluten-free version of my popular lemon tray cake. It's so easy to make and you don't need any unusual ingredients!
Sticky toffee pudding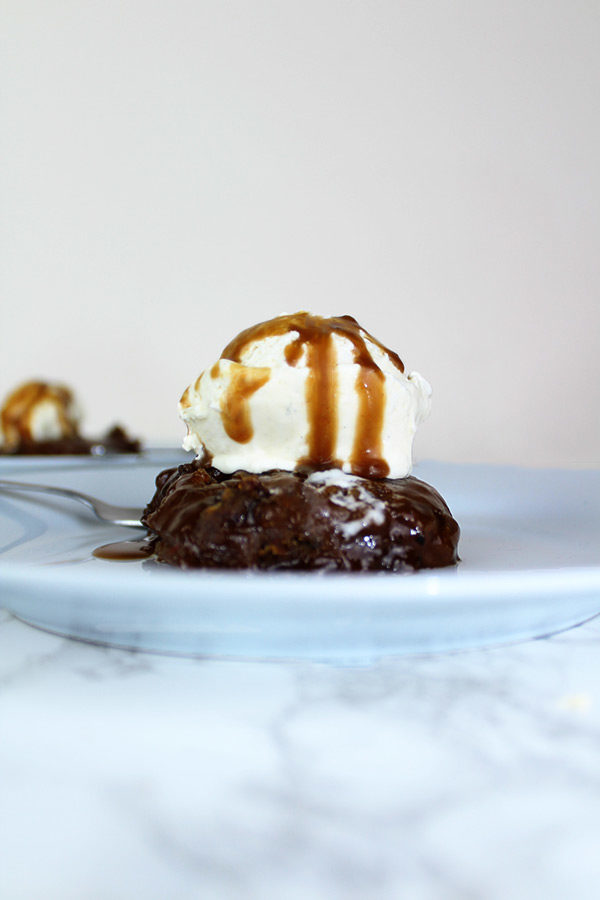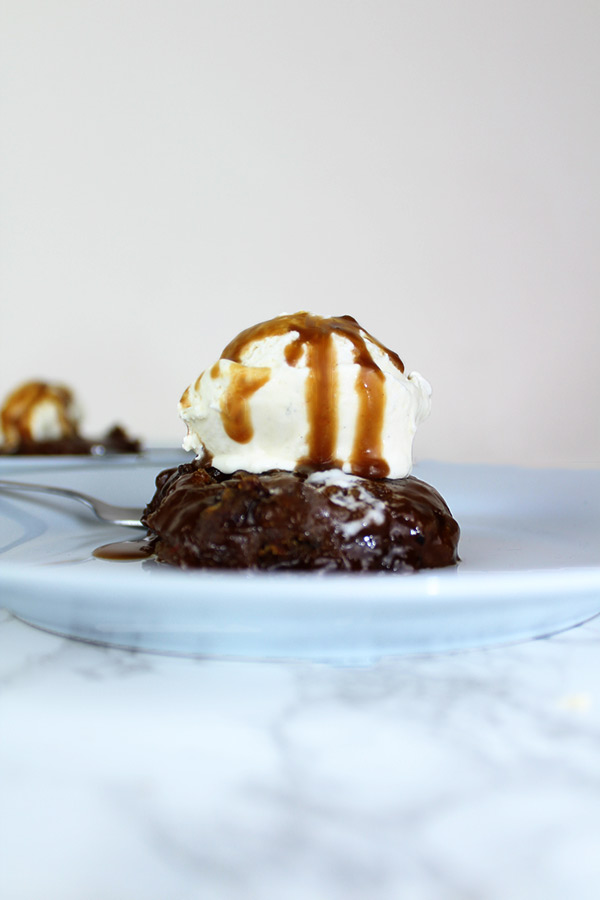 A rich date cake topped with a sticky toffee sauce. This is one of the most popular desserts in the UK and it's one of my personal favourites, especially near Christmas time!
Sticky Biscoff pudding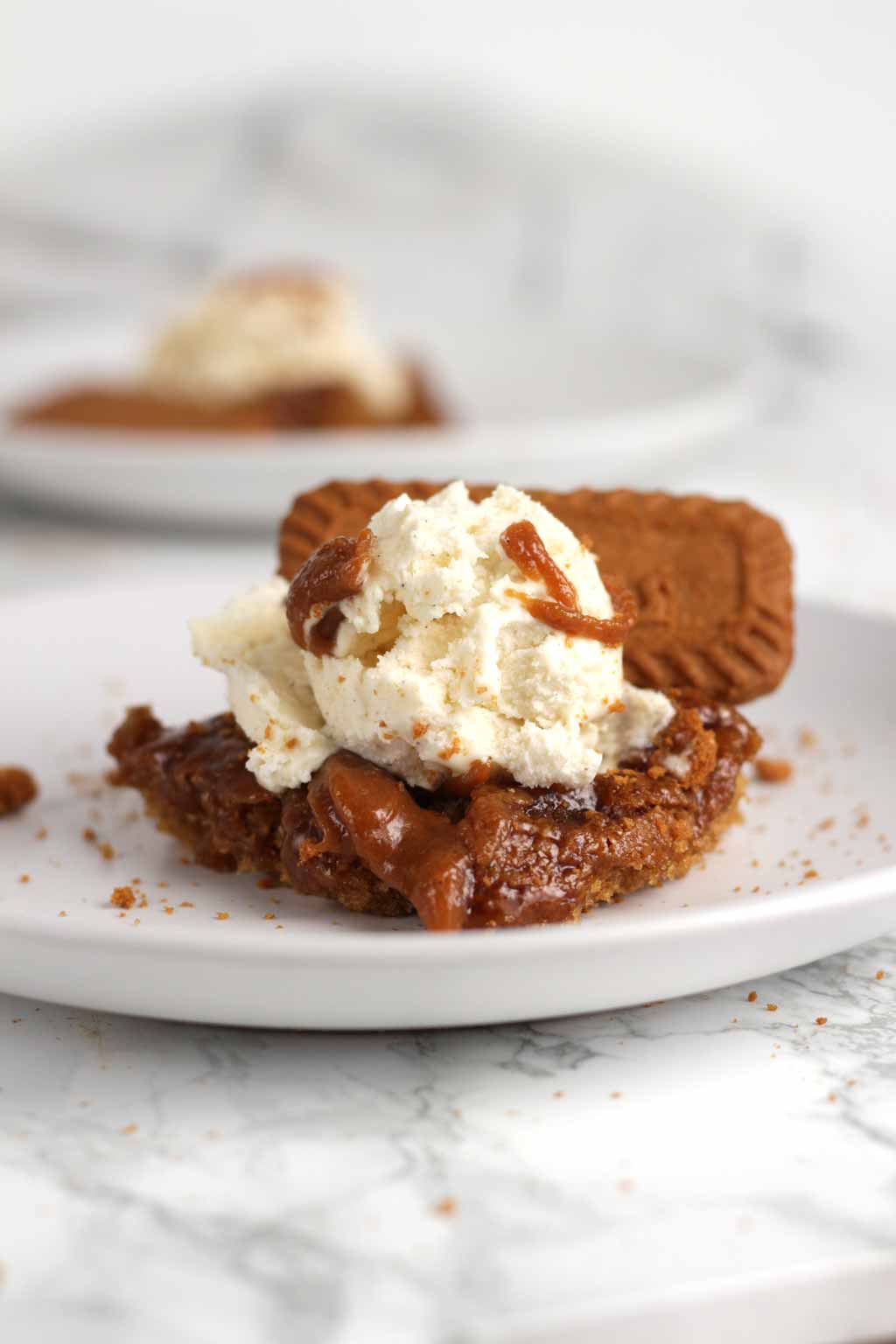 This recipe is much like the sticky toffee pudding but is made with Lotus Biscoff spread and cookies. It still has the sticky, decadent texture but is good if you fancy something a little different to the traditional sticky pudding.
Millionaire's shortbread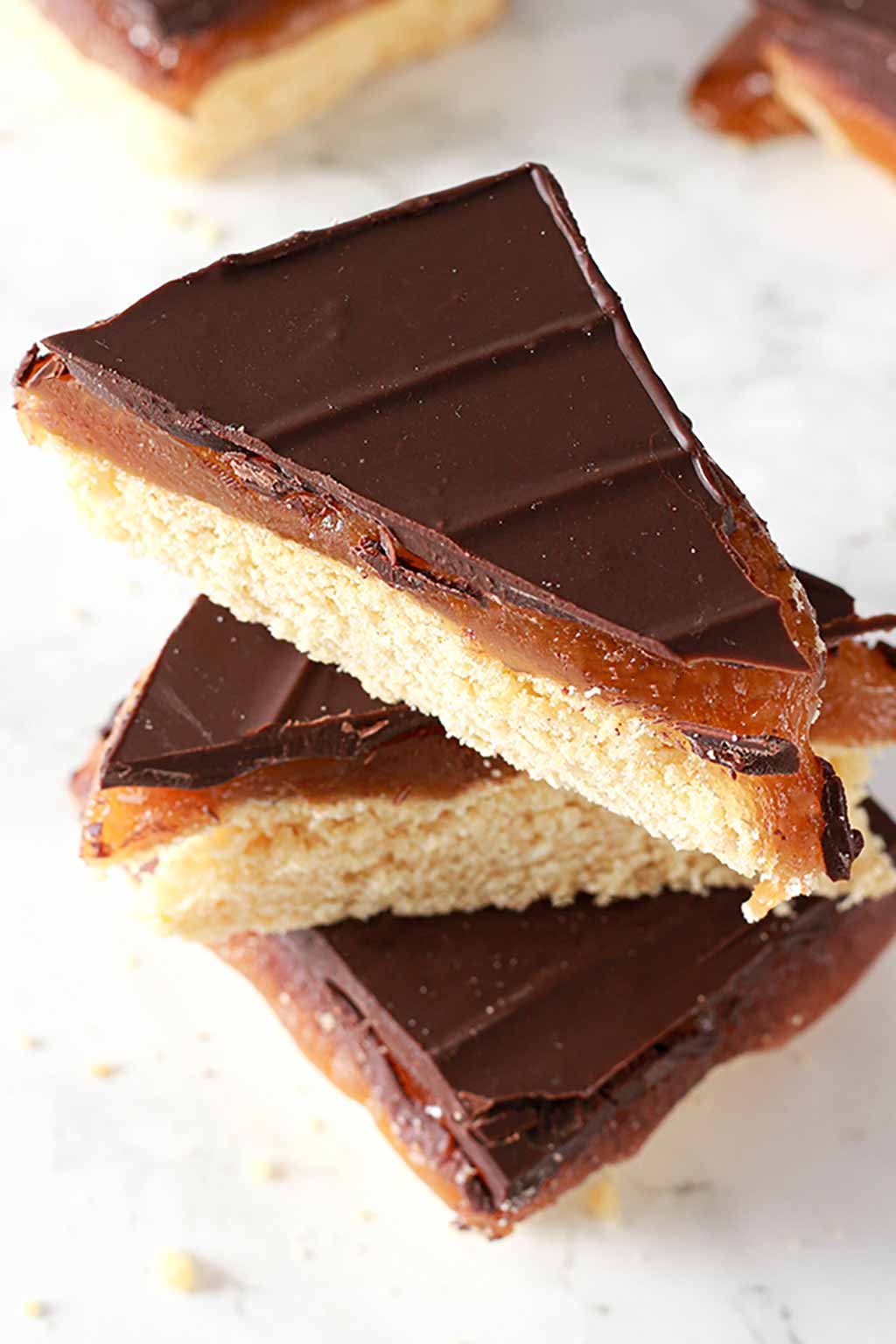 Another British classic! I couldn't have a list of vegan tray bakes without this one. It has a crunchy shortbread base, a gooey caramel filling and a hard chocolate topping.
Lemon drizzle cake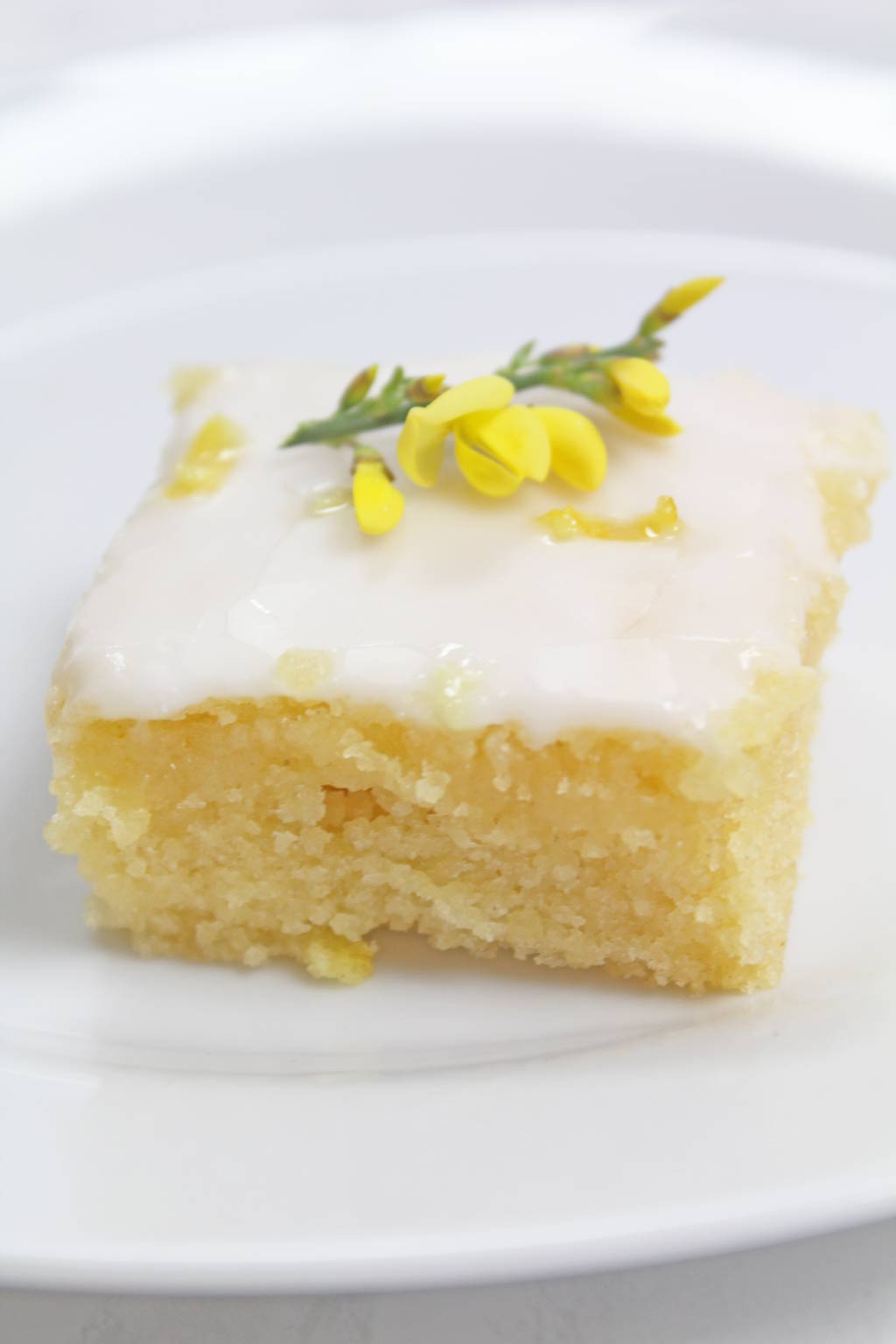 This is the most popular recipe on my blog to date! I have to admit, this lemon drizzle tray bake is not the prettiest cake I've ever photographed but I'll let the multiple 5-star reviews do the talking for this one!
Chewy chocolate brownies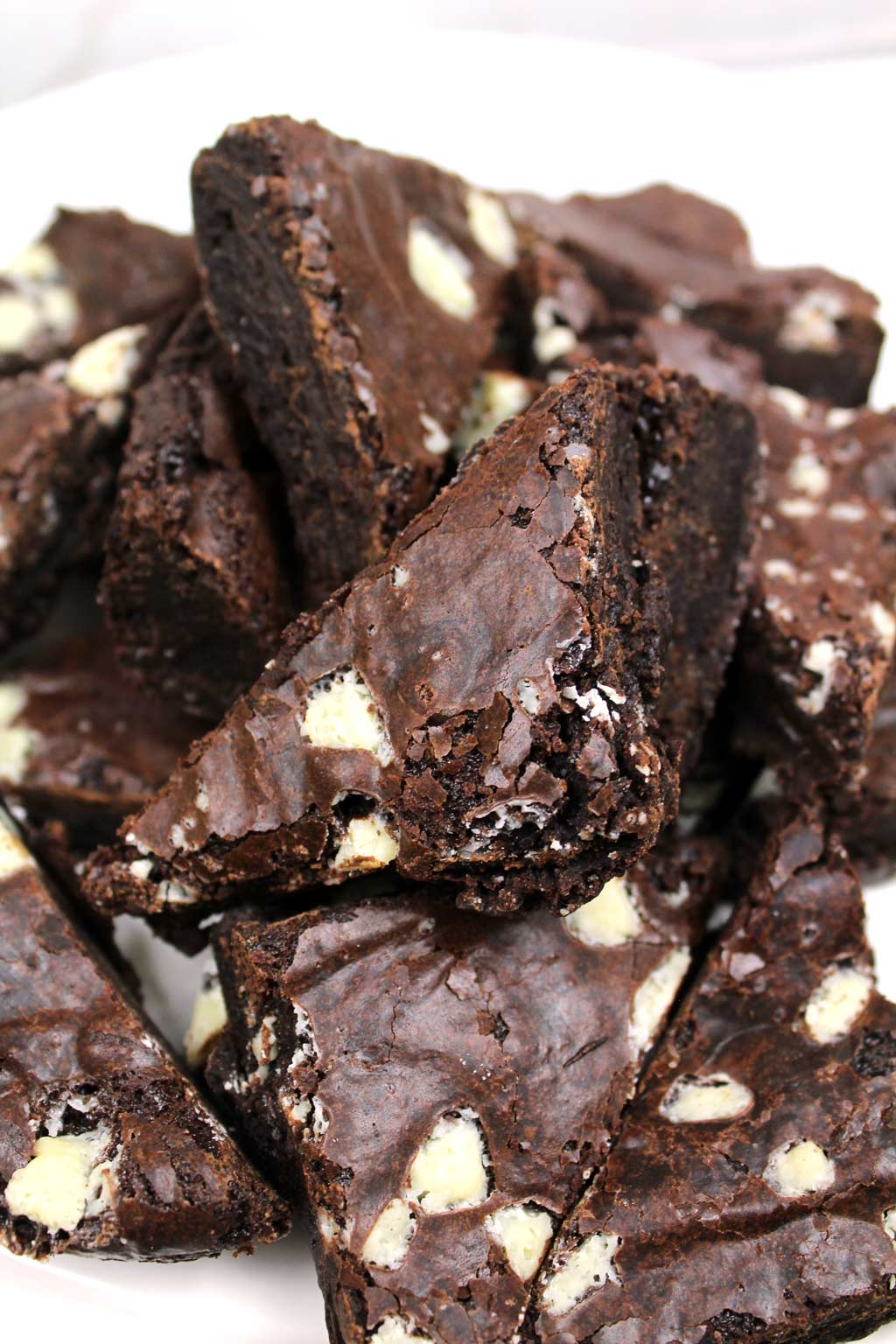 If you live in the UK and like brownies, you'll have probably come across BBC Good Food's 'best ever chocolate brownies'. Well, this is my vegan version of that recipe and I think it's pretty close to the real deal. I also made a chocolate orange version too.
Flapjacks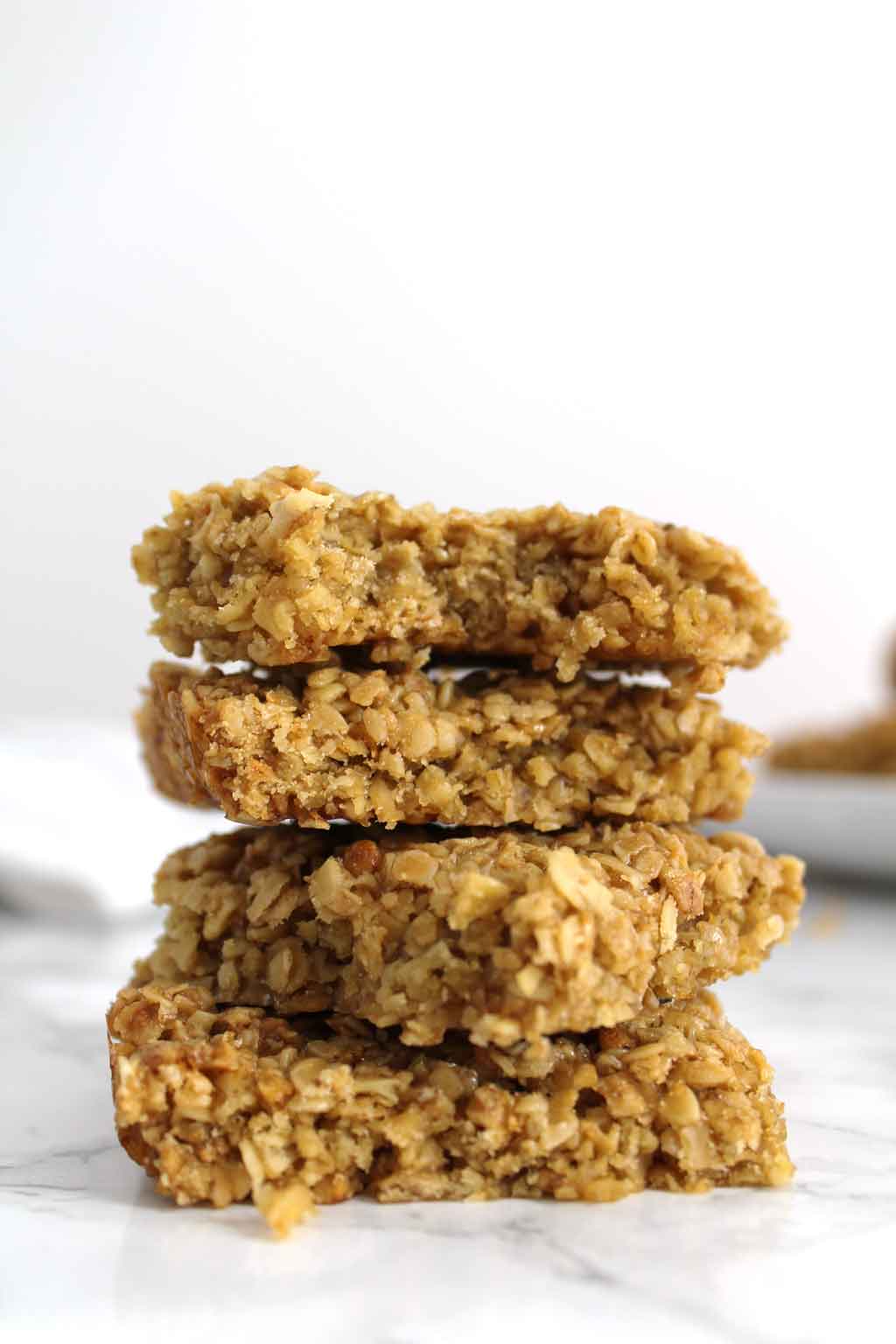 These oaty bars of deliciousness are another British classic. This vegan version is super easy to make and contains just 4 ingredients. If you use gluten-free oats, you've got yourself an easy gluten-free tray bake too.
Vegan Cookie tray bake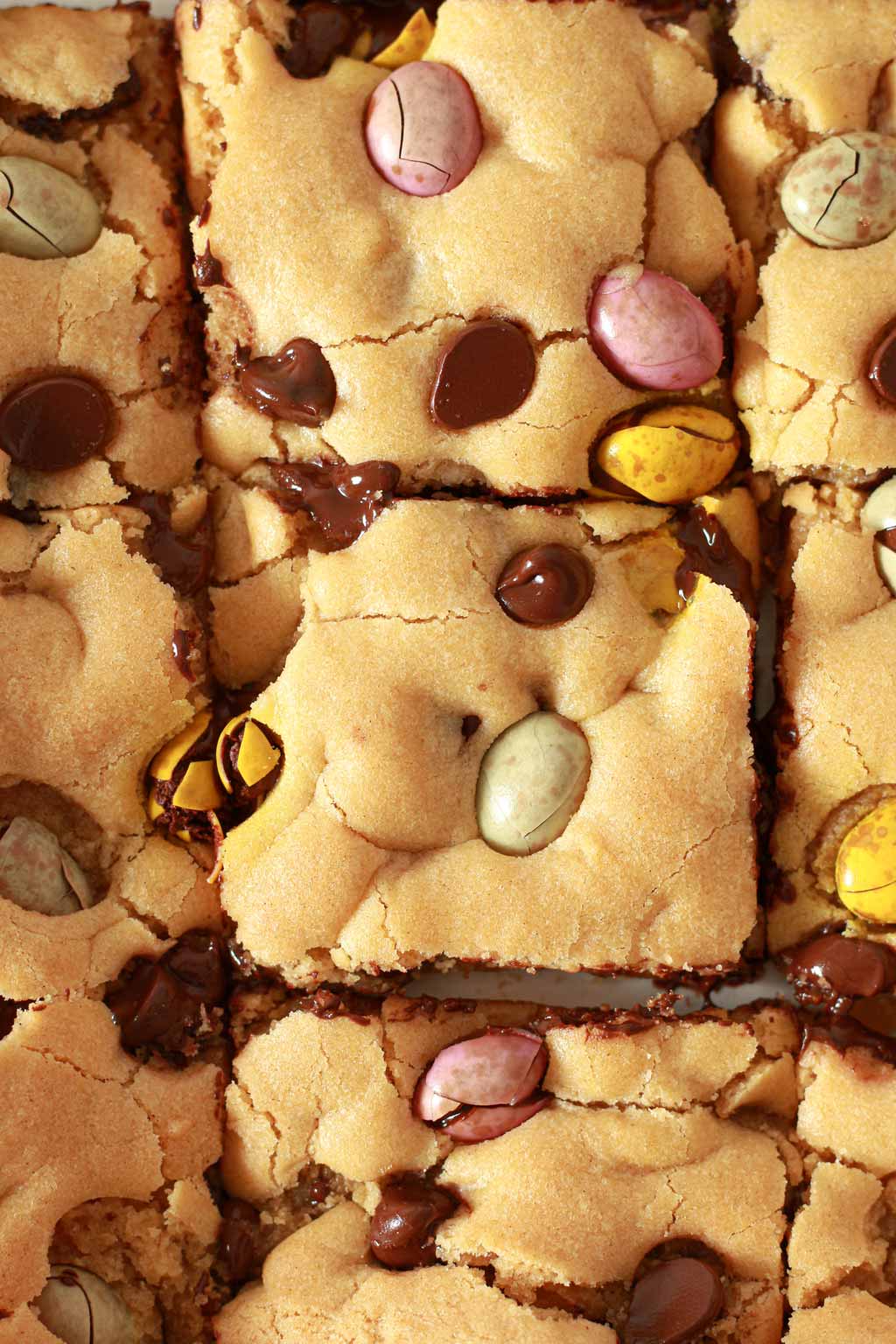 I made this vegan cookie tray bake at Easter time using dairy-free chocolate eggs. But you can substitute those for chocolate chips or any other mix-ins you like for a tasty treat that can be enjoyed year-round.
Ginger cake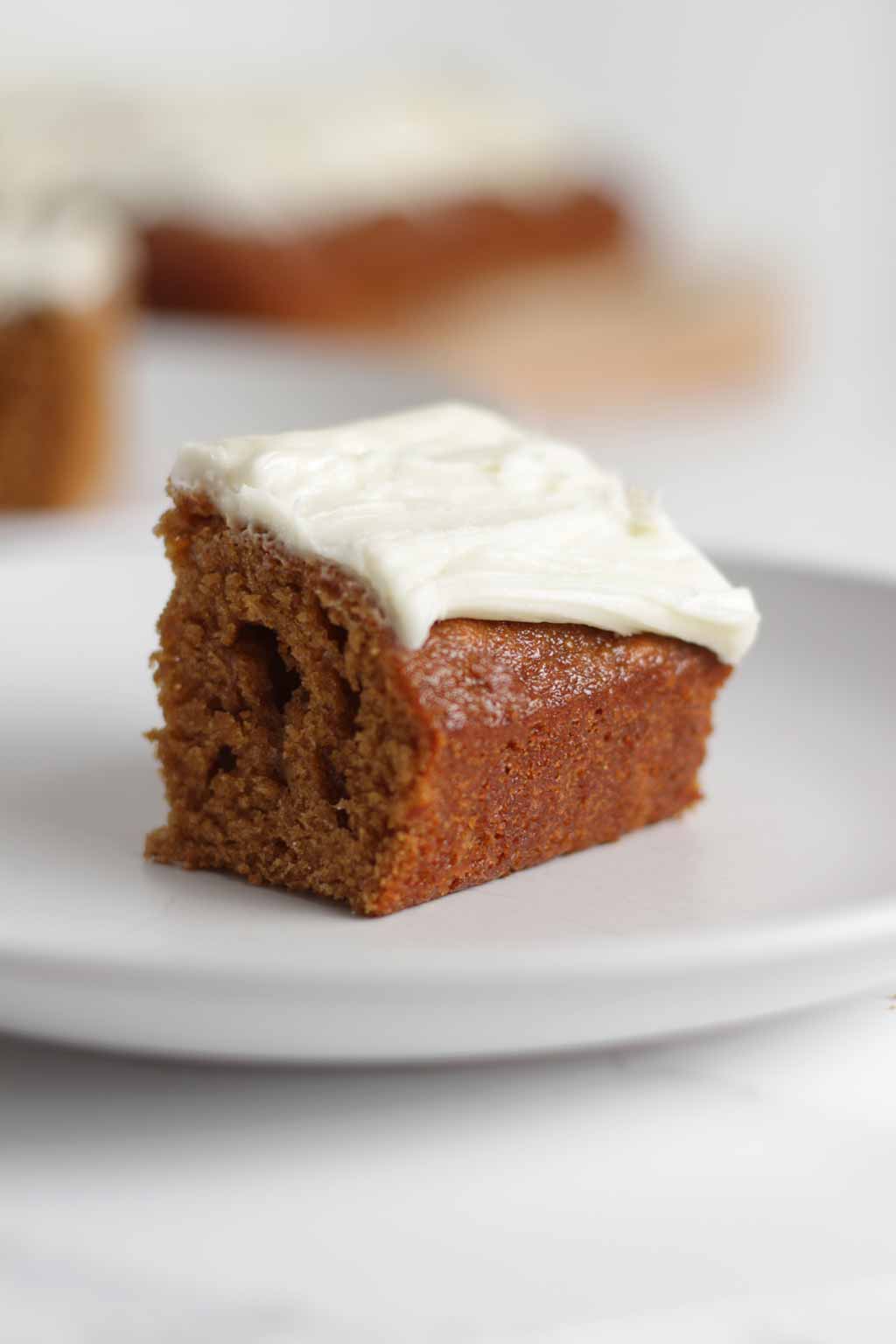 A spiced, fluffy sponge cake topped with vegan cream cheese frosting. Great all year round but I love baking it during the festive season.
Jam and coconut sponge cake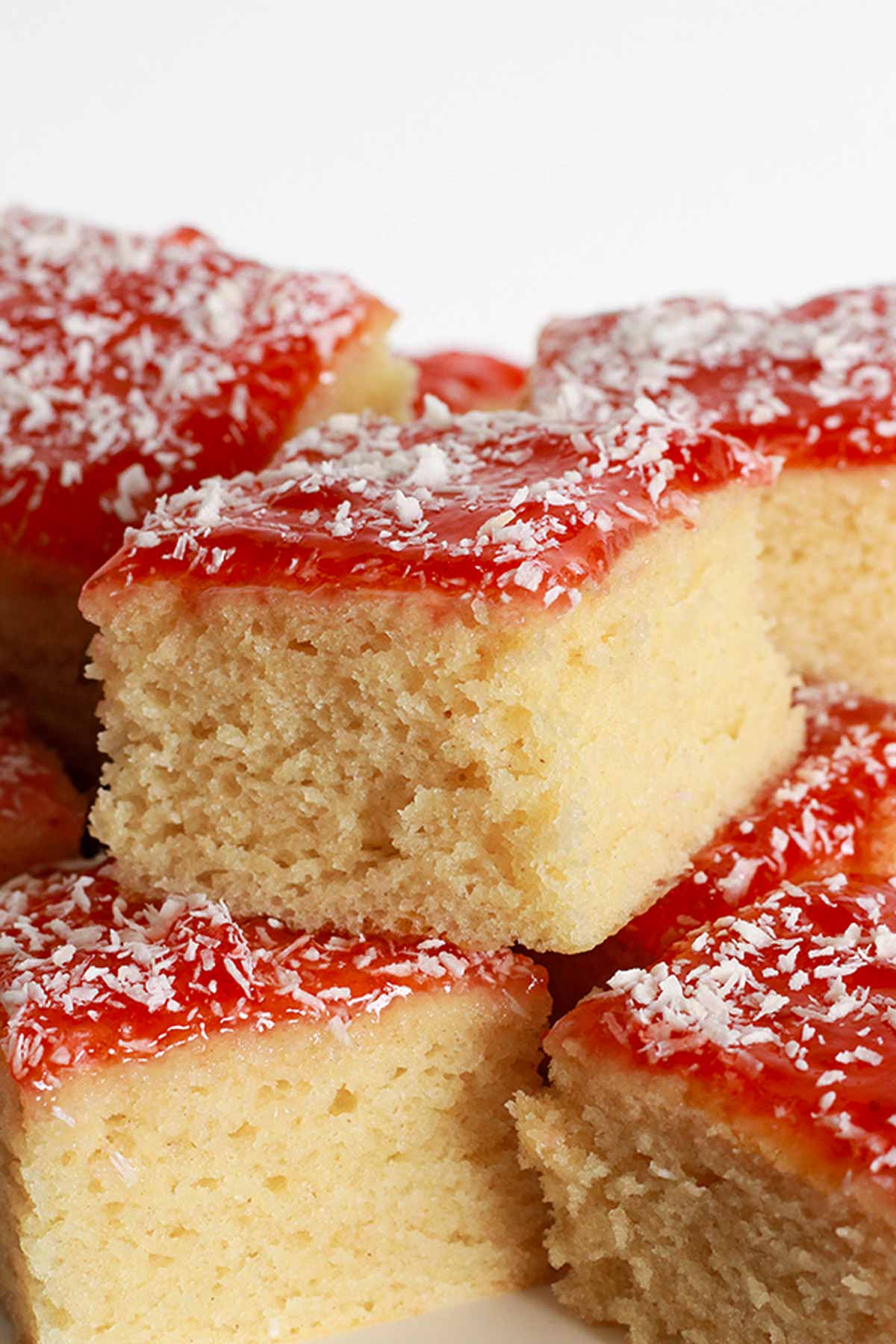 Light and fluffy sponge topped with strawberry jam and desiccated coconut. A nostalgic treat for anyone who enjoyed school meals!
Vegan fridge tray "bakes"
I know, I know, a no-bake tray bake is a bit of an oxymoron! But I find that when a lot of people here are talking about tray bakes, they actually mean the no-bake chocolate biscuit-y treats that are made in a tray. So here are 4 of my favourites!
Chocolate tiffin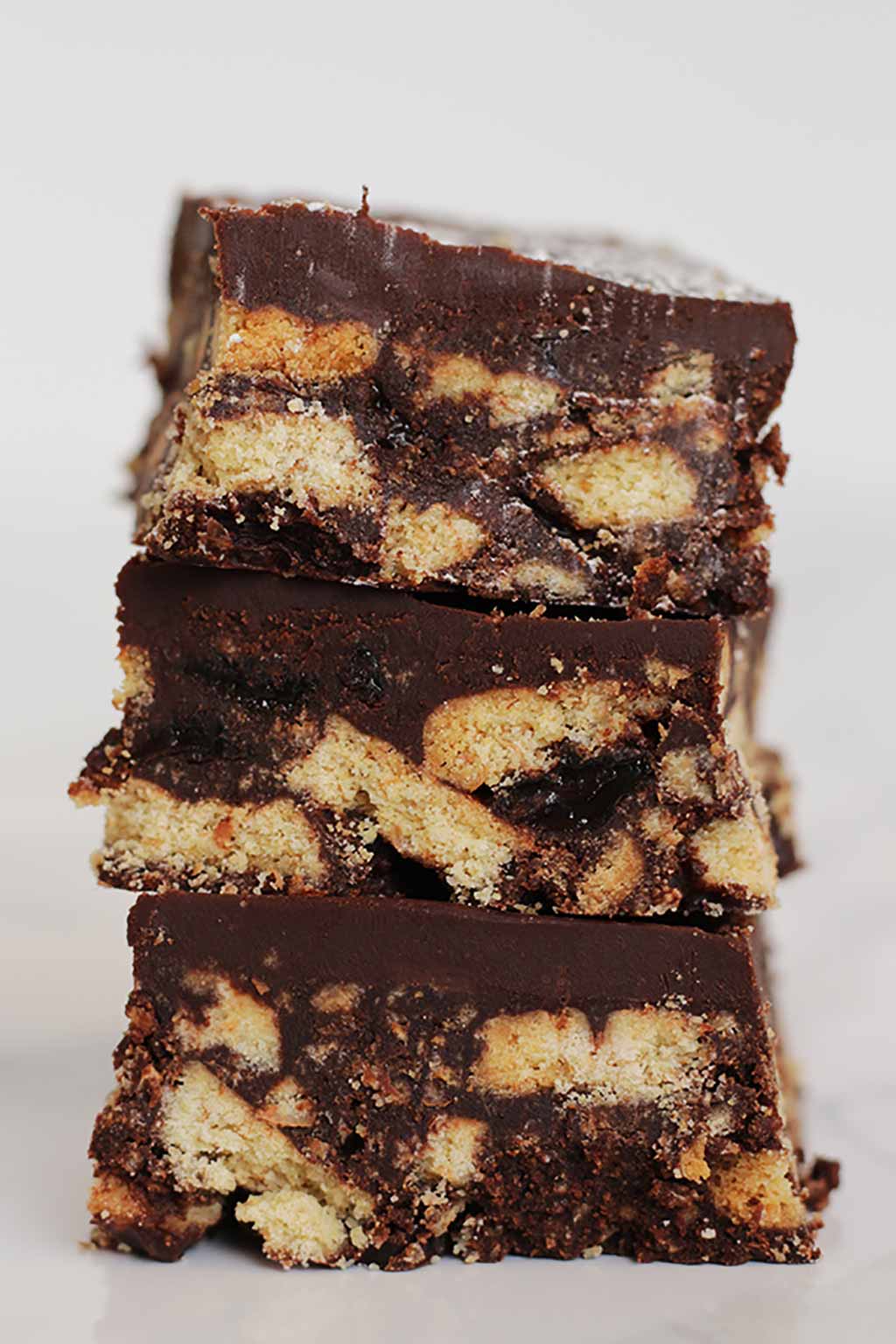 The staple of all vegan fridge cakes, the chocolate tiffin! A mix of "buttery", chocolatey goodness with Digestive biscuit pieces and raisins sprinkled throughout.
Oreo tiffin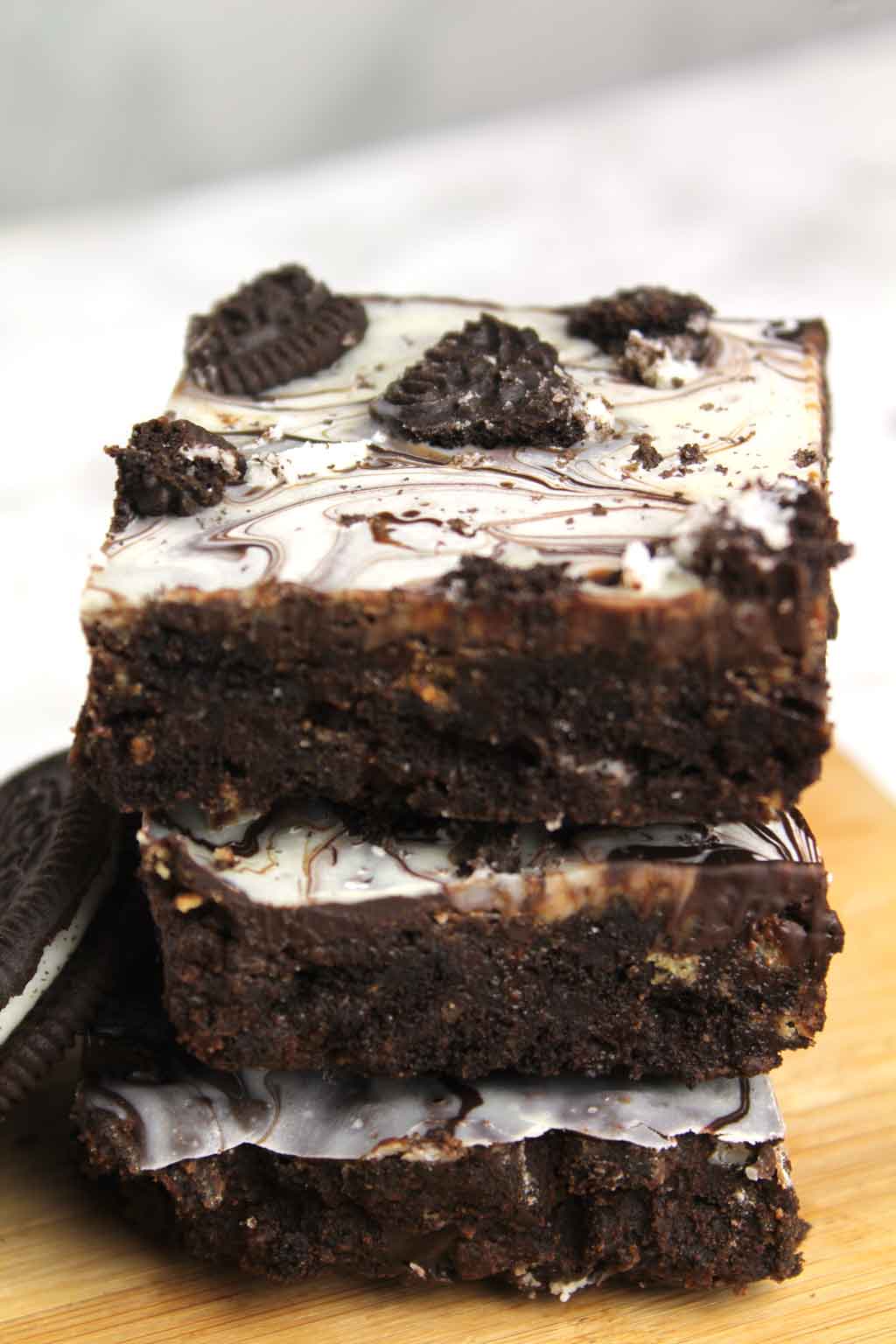 If you don't fancy raisins in your tiffin, try this Oreo version instead. It uses dairy-free white chocolate chips in place of the dried fruit.
Biscoff tiffin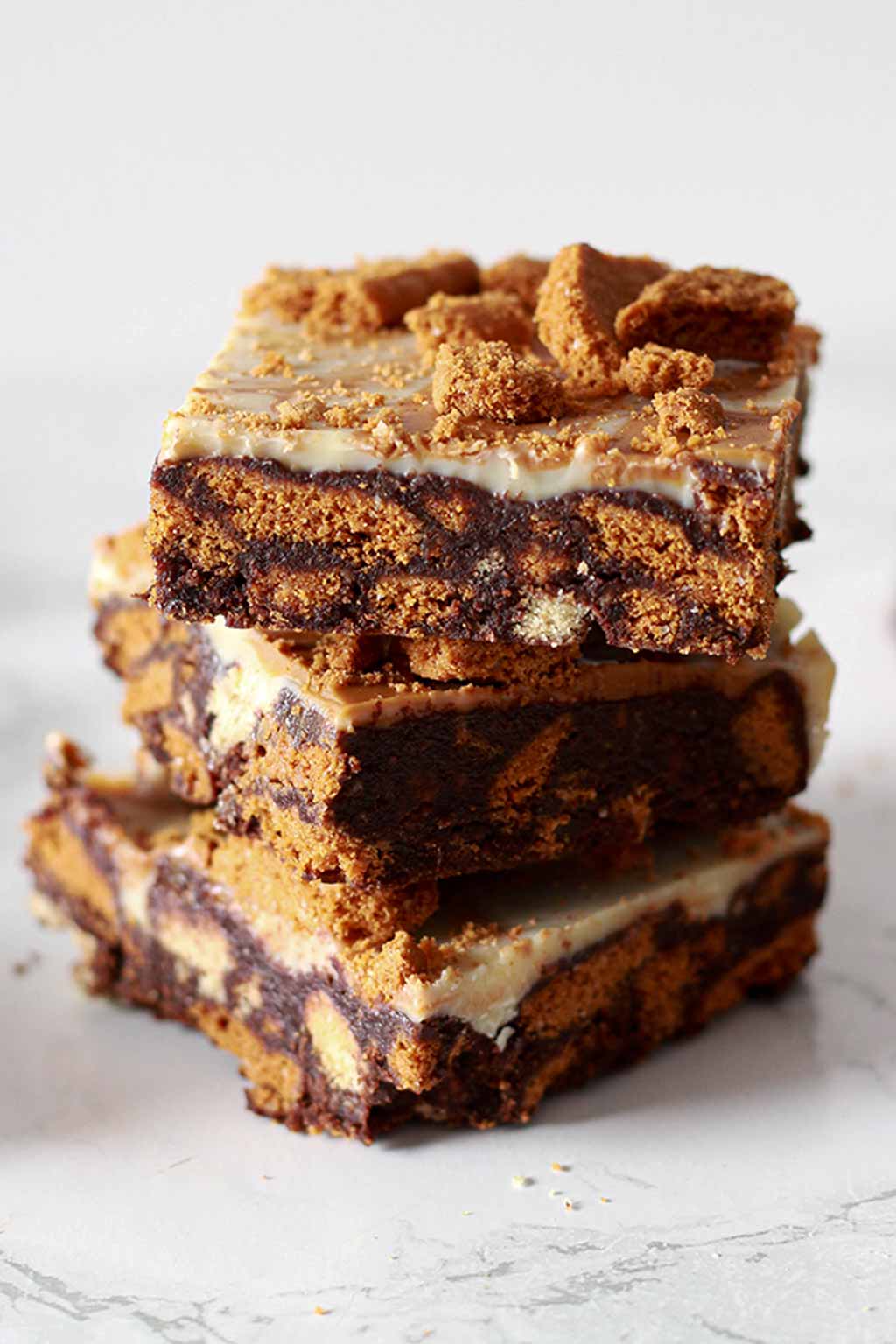 This Lotus Biscoff version of chocolate tiffin uses a mix of Digestives and Biscoff biscuits as the base, and is topped with dairy-free white chocolate and melted Biscoff spread.
Rocky road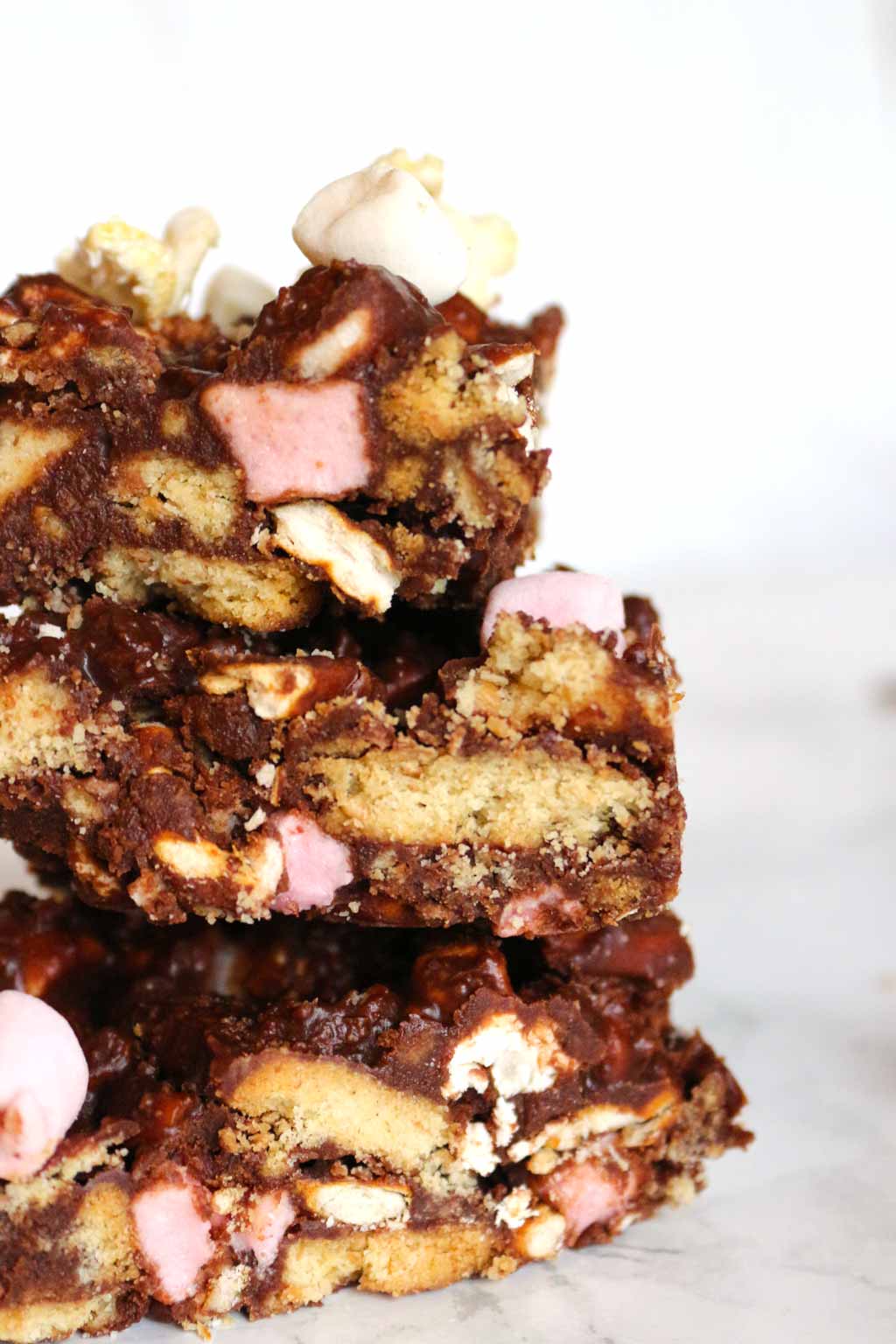 Rocky road is quite similar to tiffin but it has the delicious addition of mini marshmallows. I also added pretzels and sweet and salty popcorn when I created my recipe. I absolutely loved it and it got rave reviews from everyone else who tried it.
Pin for later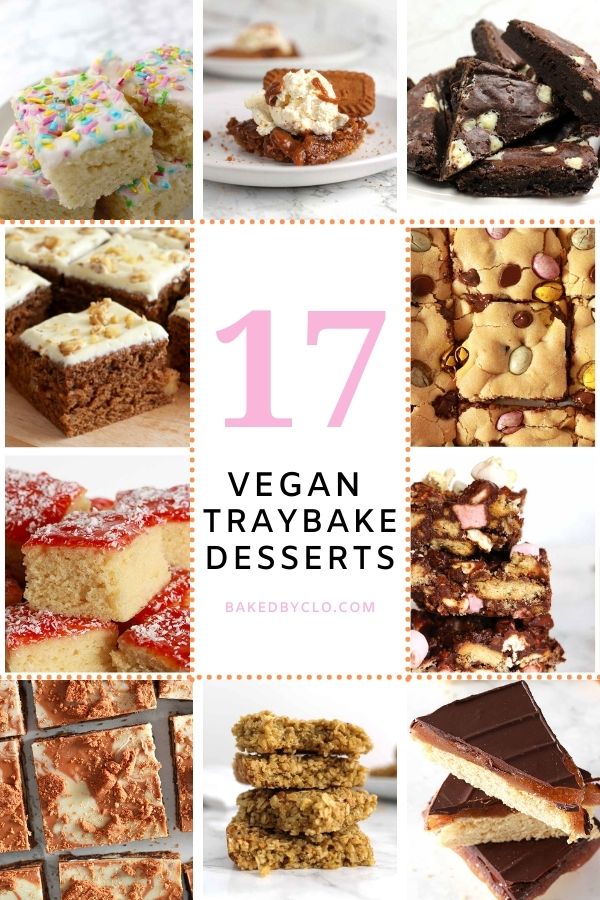 I hope you enjoy the recipes. If you make any of them at home, please let me know how it goes by leaving a comment or rating below. Happy baking! xo
BakedByClo is a participant in the Amazon Services LLC Associates Program, an affiliate advertising program designed to provide a means for sites to earn advertising fees by advertising and linking to Amazon.com. This site may contain some of these links to Amazon.com & other affiliate programs. If you make a purchase through one of those links, BakedByClo will receive a small commission from the purchase at no additional cost to you.