Vegan Chocolate Orange Cupcakes
These vegan chocolate orange cupcakes are easy, cute and perfect for parties! A light and fluffy chocolate sponge topped with creamy chocolate orange frosting.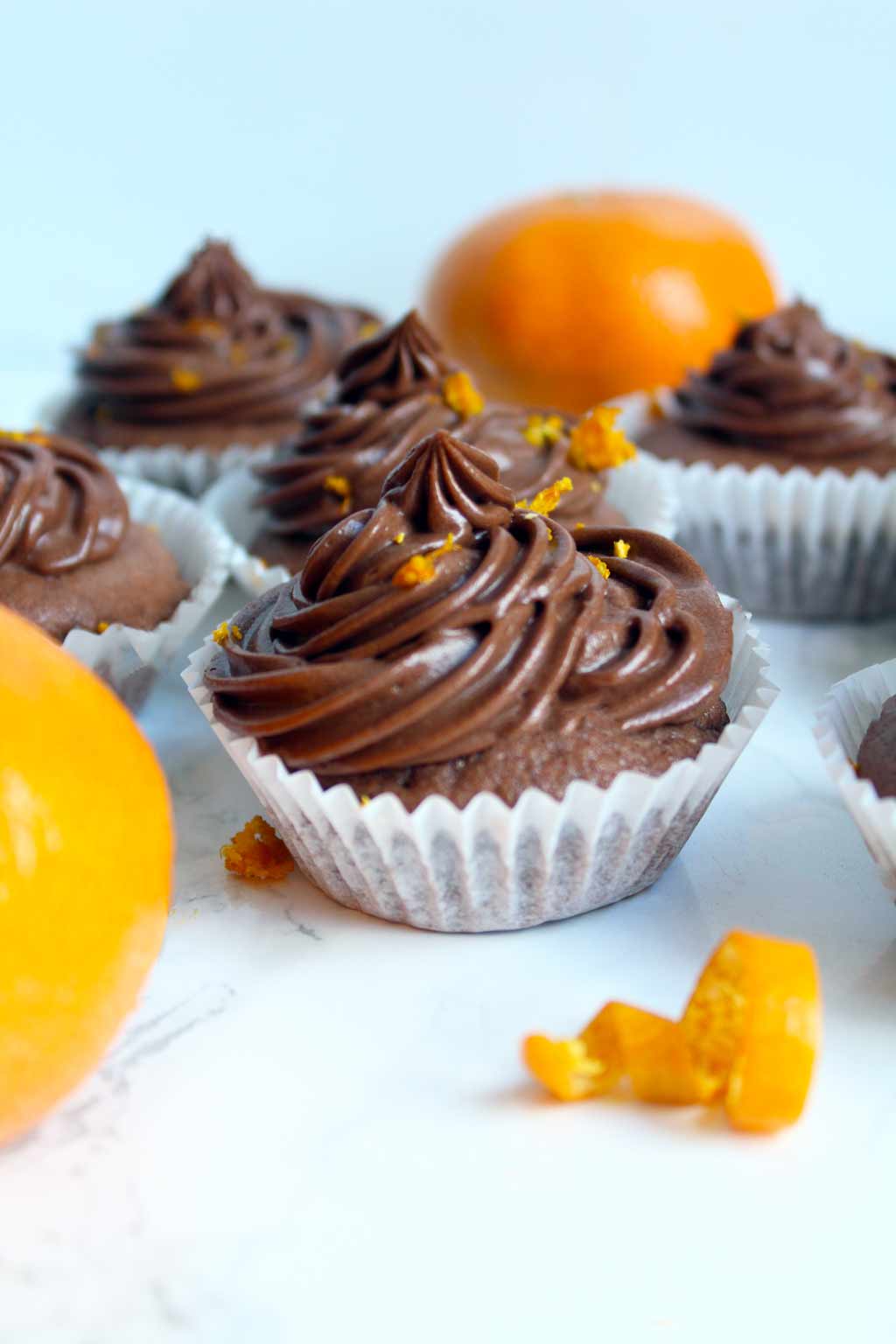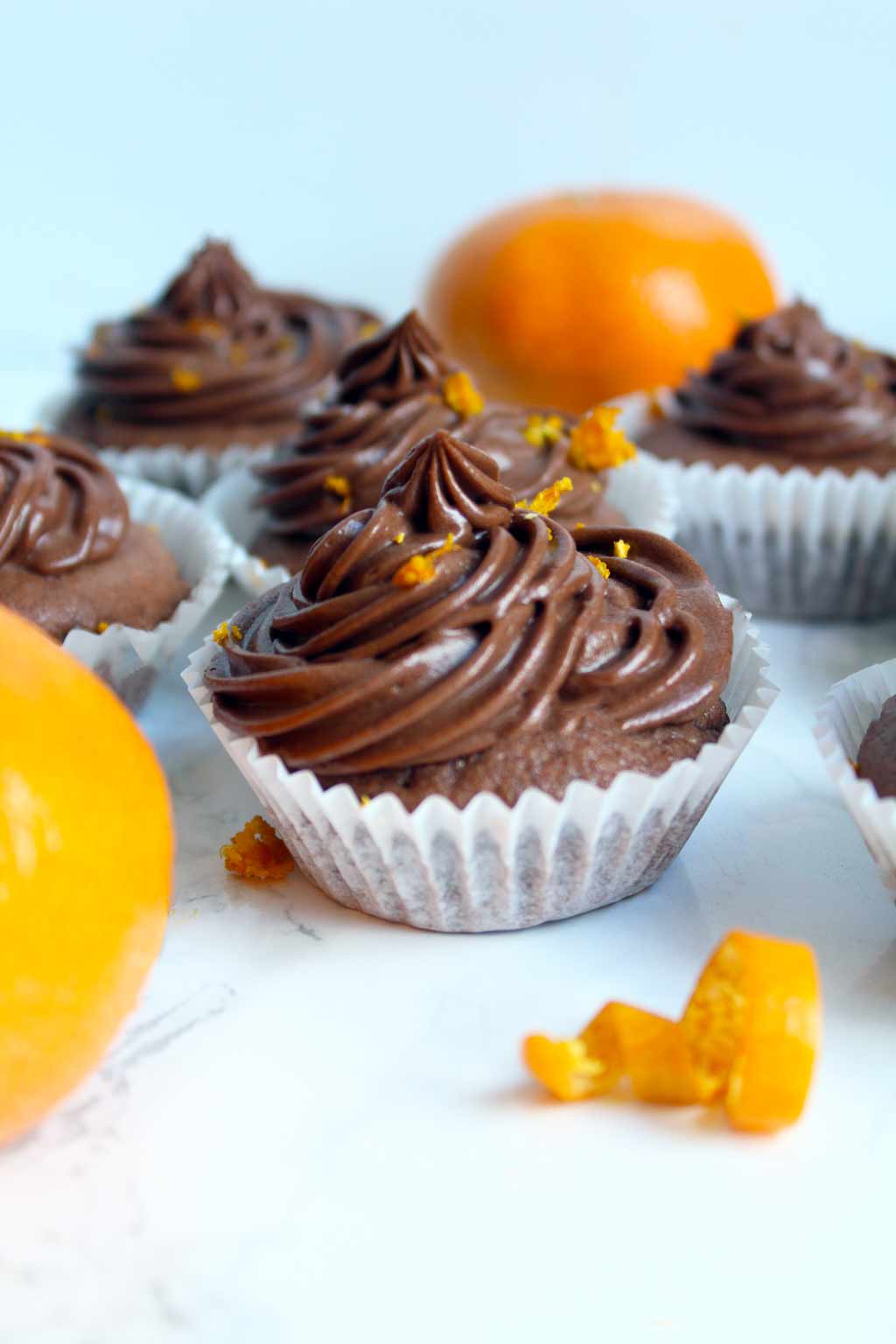 Does anyone else remember Terry's Chocolate Orange? Because I sure do. Yummm I used to love those.
I'm not sure if it's just a UK thing but just in case you don't know, Terry's Chocolate Orange is a block of milk chocolate with orange flavouring.
And it is literally shaped like an orange. It even breaks into segments!
They are particularly popular around Christmas time but I happened to come across some in the supermarket the other day.
Of course, they aren't vegan-friendly as they contain milk, but it inspired me to make these chocolate orange cupcakes instead.
I've finally mastered my fluffy eggless chocolate cupcake recipe and it tastes absolutely divine paired with the rich and creamy chocolate orange frosting. Yum.
I just know you're going to love these!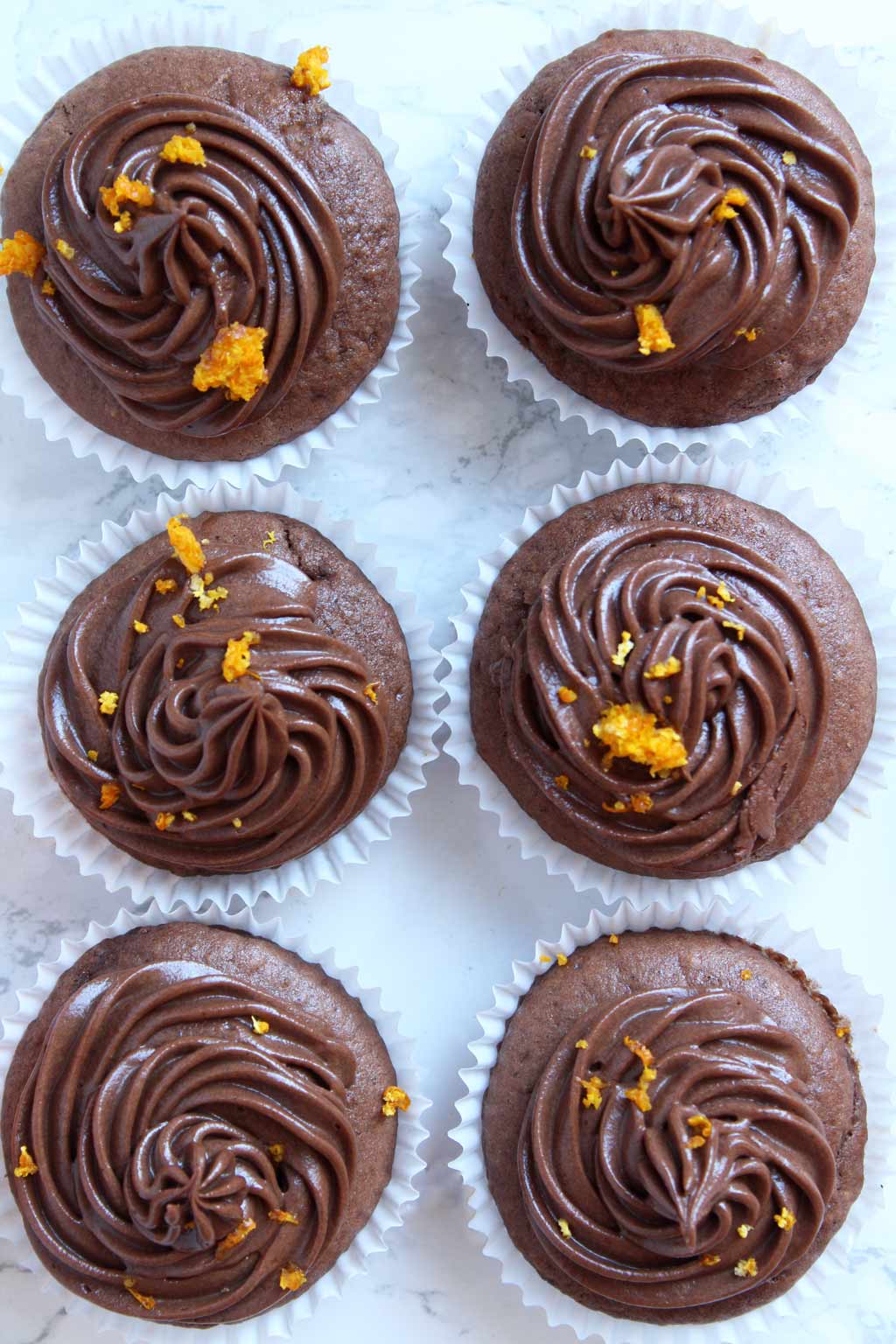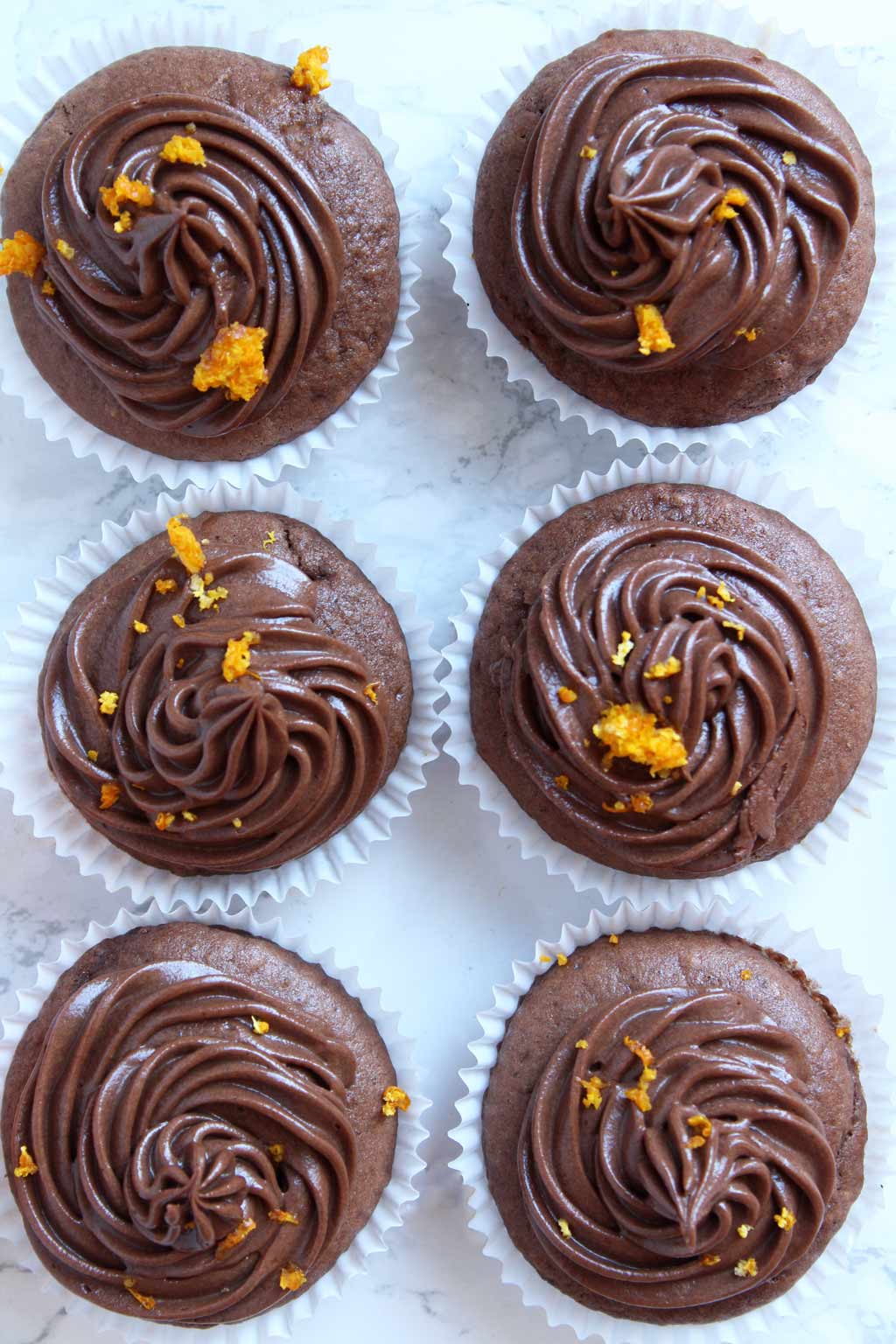 Eggless Chocolate Orange Cupcakes With Buttercream Frosting
At first, I wasn't really sure how I was going to incorporate the orange element into my chocolate cupcakes.
I thought about adding orange zest to the batter, using marmalade, adding orange juice to the frosting or making little fondant orange shapes to add on top of the frosting as decorations.
I even considered making the buttercream frosting completely orange flavoured. But I decided I'd keep that aside for now and bake some totally orange cupcakes another time.
Instead, I simply added some orange extract both to the batter and to my chocolate buttercream frosting. It worked perfectly and gave me the exact flavour I was hoping for.
And that makes this recipe a lot easier for beginners too.
I also added some chunks of orange zest on top of the cupcakes but this was mostly just for decorative purposes, to be honest. The cupcakes taste fabulous either way!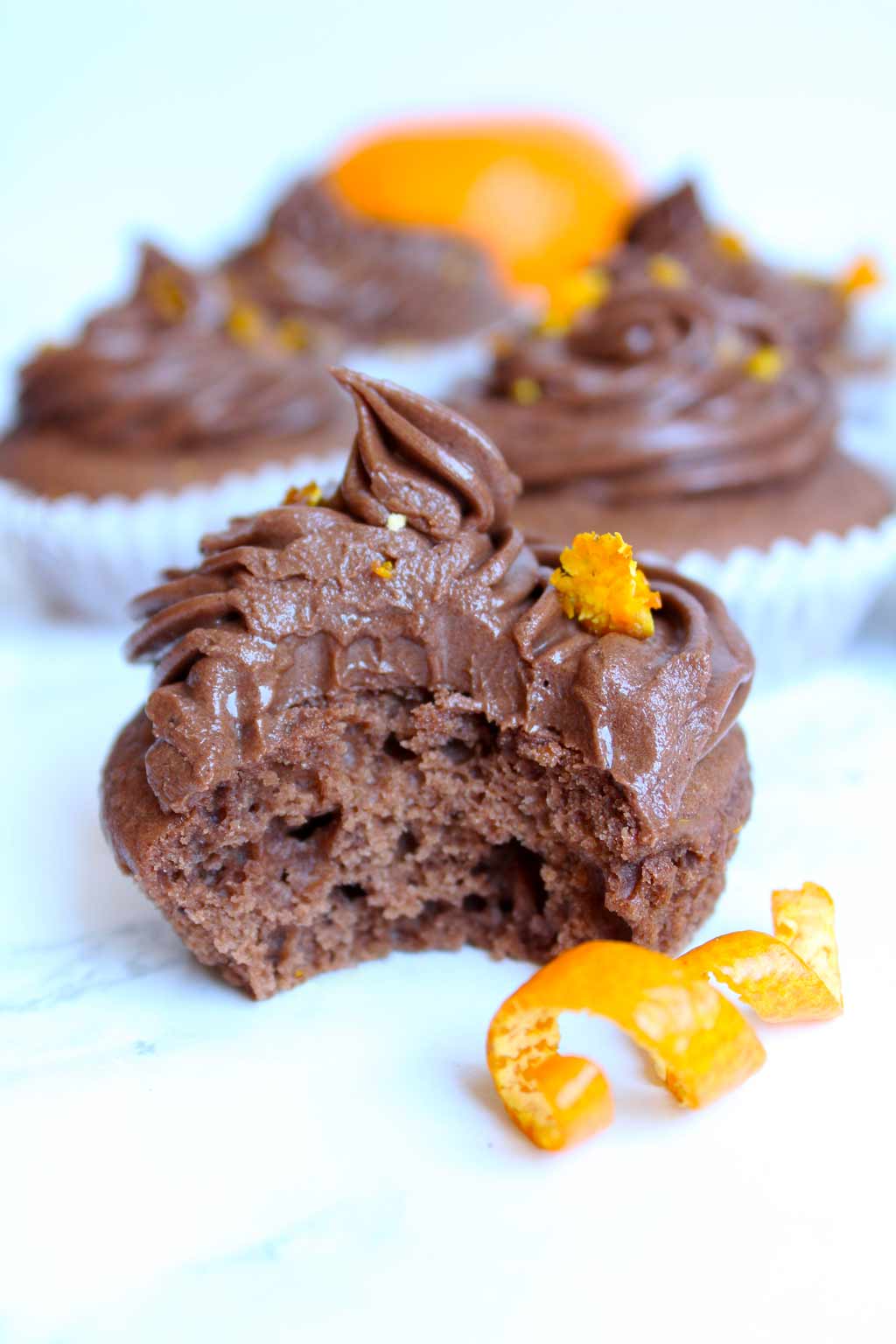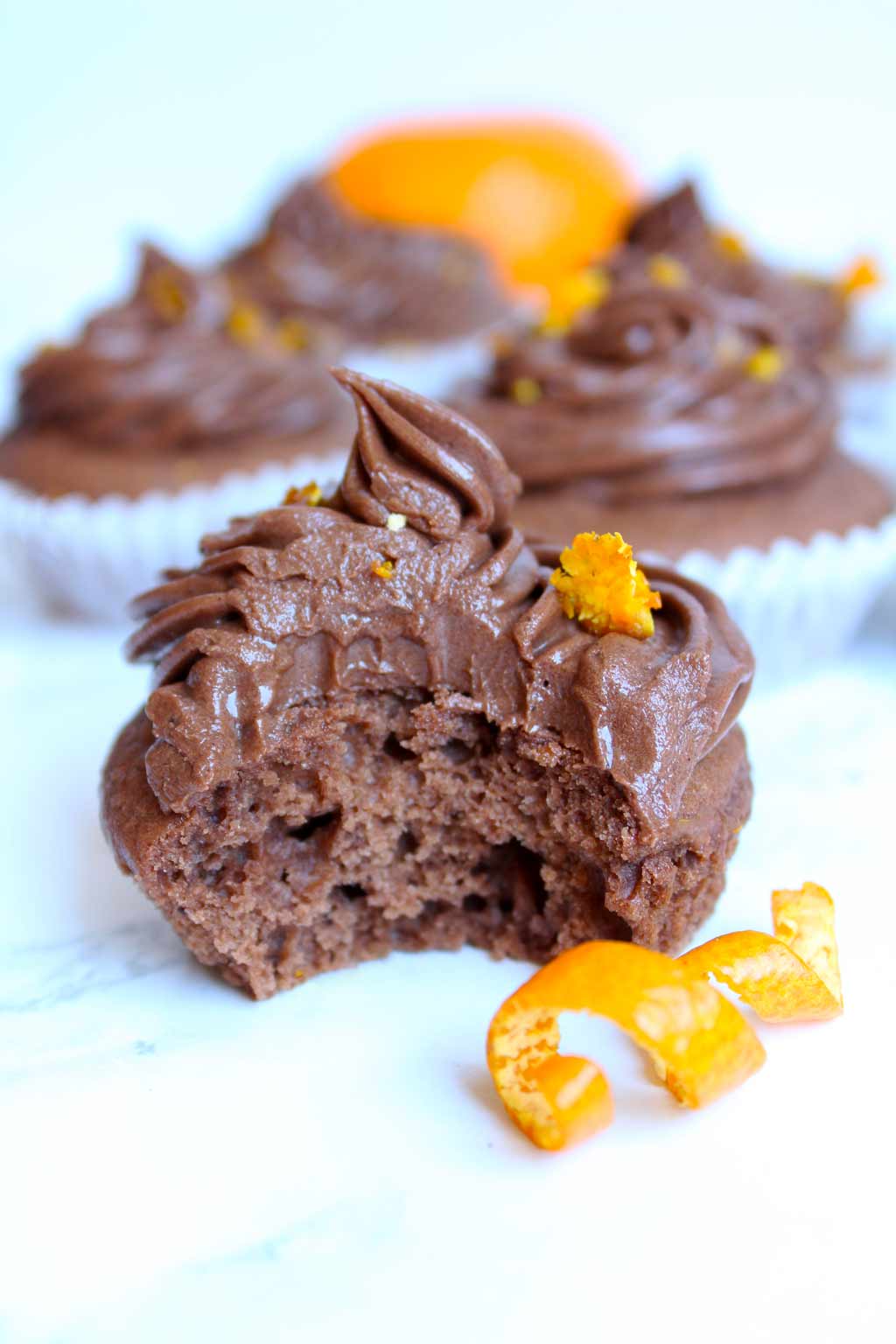 How To Make Chocolate Orange Cupcakes
Step 1:
First things first- time to preheat your oven. Turn your oven onto 180°C (350°F).
At this point, you'll also want to line a 12 hole cupcake pan with paper cupcake liners. Once you've done that, you can set the pan to one side for now.
Step 2:
Before we mix any of the cake ingredients together, we need to prepare our vegan buttermilk.
To do this, mix together 280ml of plant-based milk and 1 teaspoon of apple cider vinegar using a fork. Leave it to stand at room temperature for around 5 minutes, stir it again gently and you'll find that it has become a bit thicker and creamier. Set your buttermilk aside until the recipe calls for it.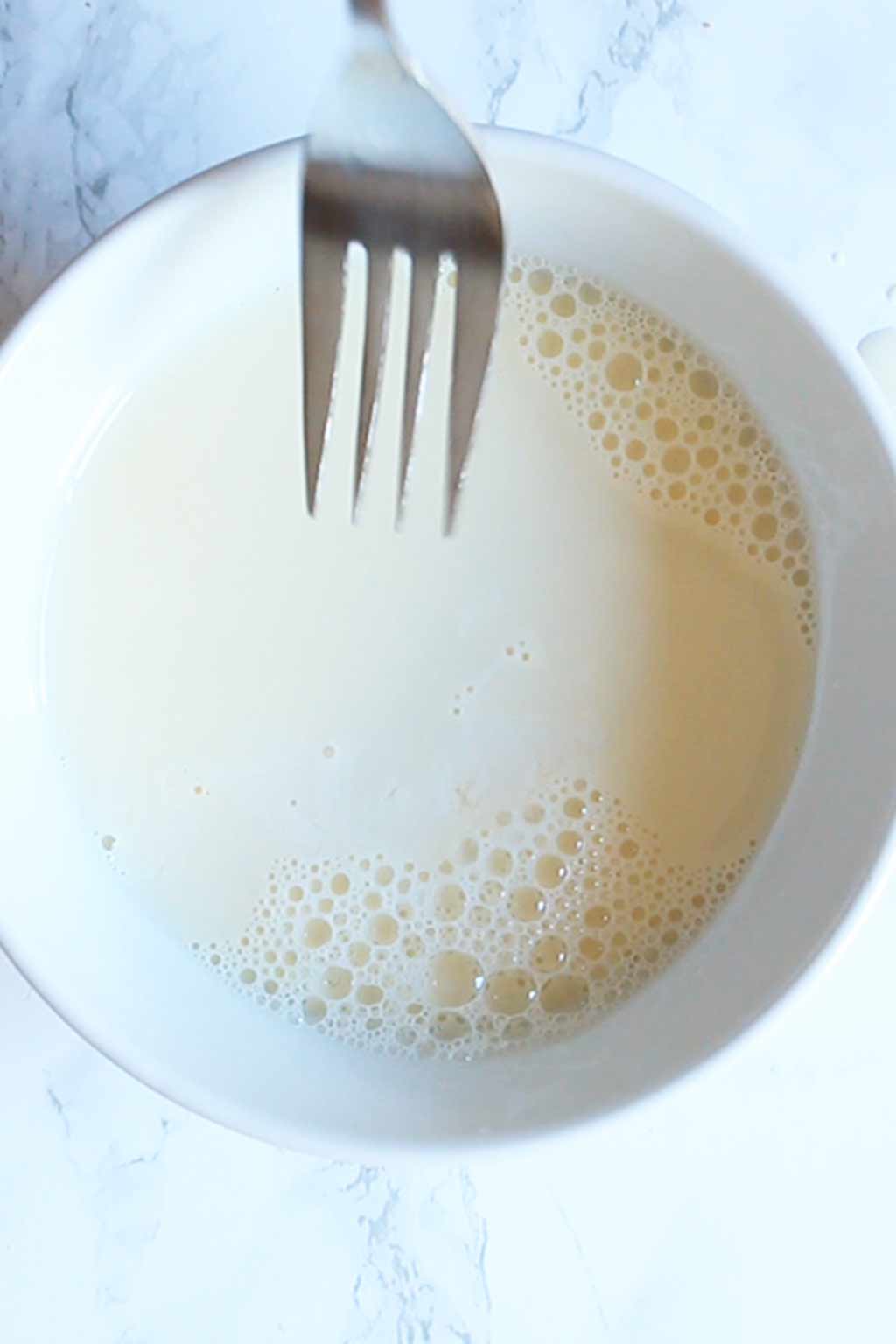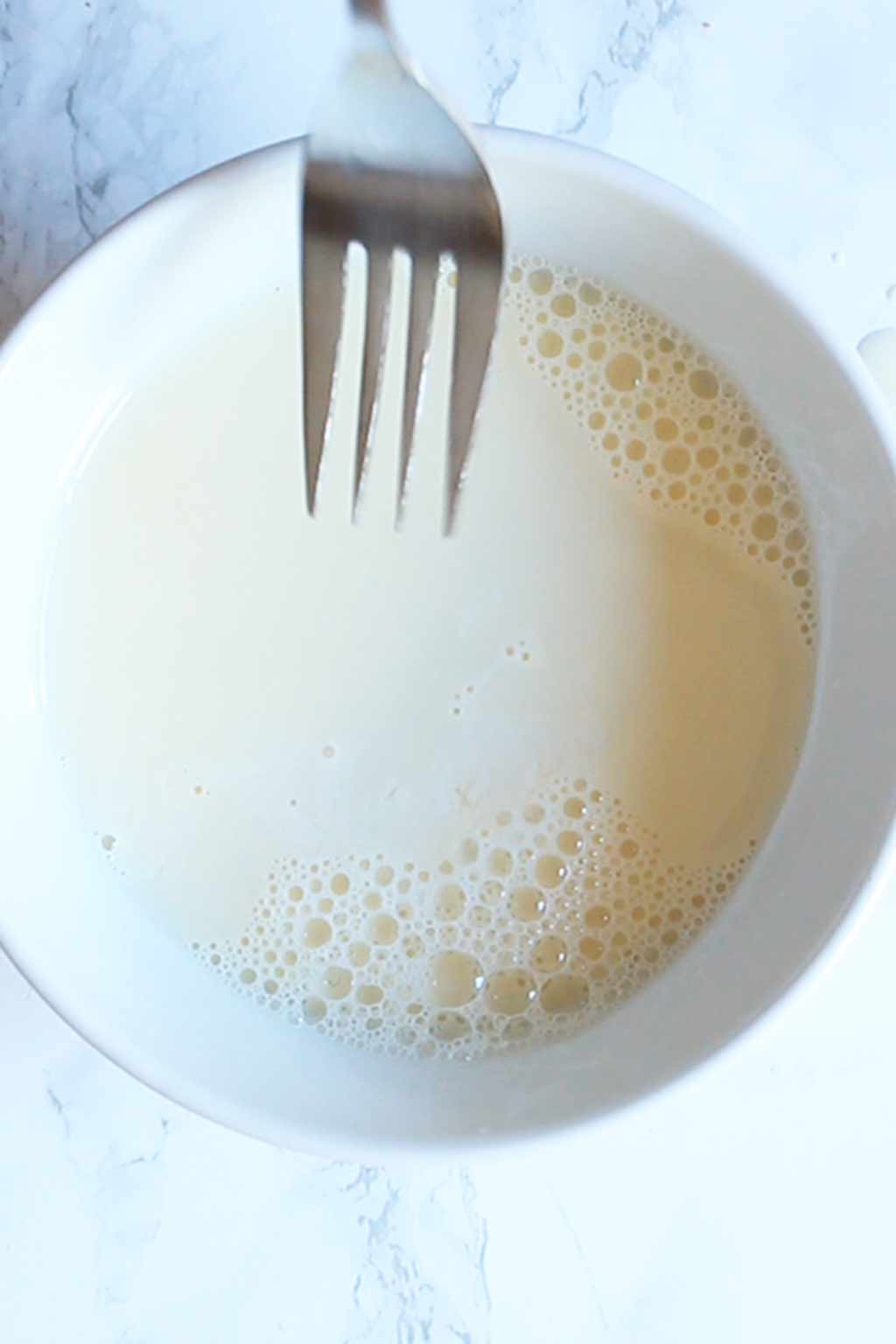 *I used soy milk but you can use any type of plant-based milk such as oat, almond or rice milk.
And if you don't have apple cider vinegar to hand, you can use lemon juice, lime juice or white vinegar instead. Any of these acids will work fine to react with the plant-based milk and turn it into buttermilk.
Step 3:
In a large bowl, mix together 200g of self-raising flour (1+1/2 cups), 1/2 teaspoon of baking soda, 4 tablespoons of cocoa powder and 200g of caster sugar (1 cup).
Step 4:
Add the vegan buttermilk into the bowl along with 1-2 teaspoons of orange extract and 6 tablespoons of vegetable oil. Fold everything in gently to make a smooth and creamy chocolate cake batter.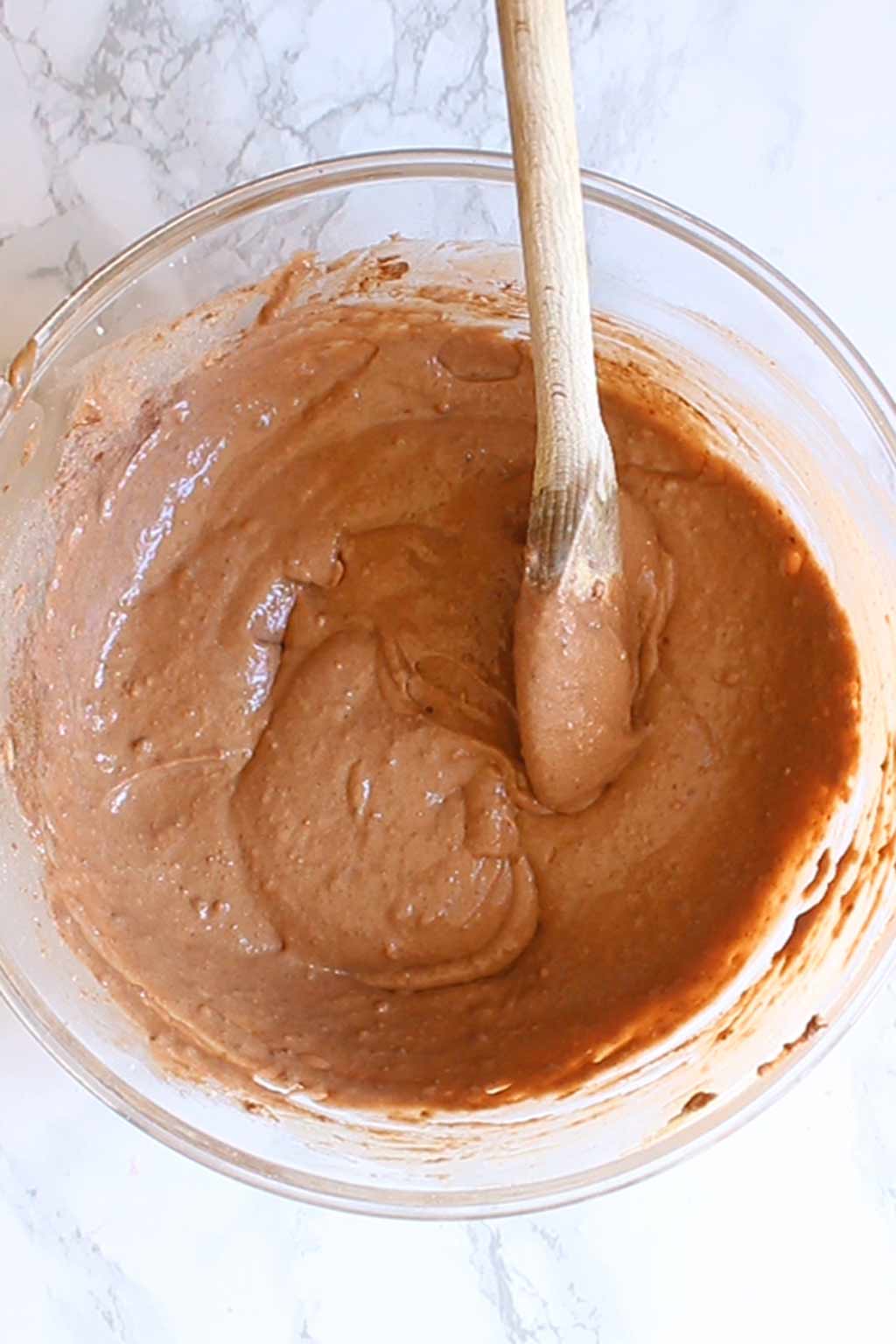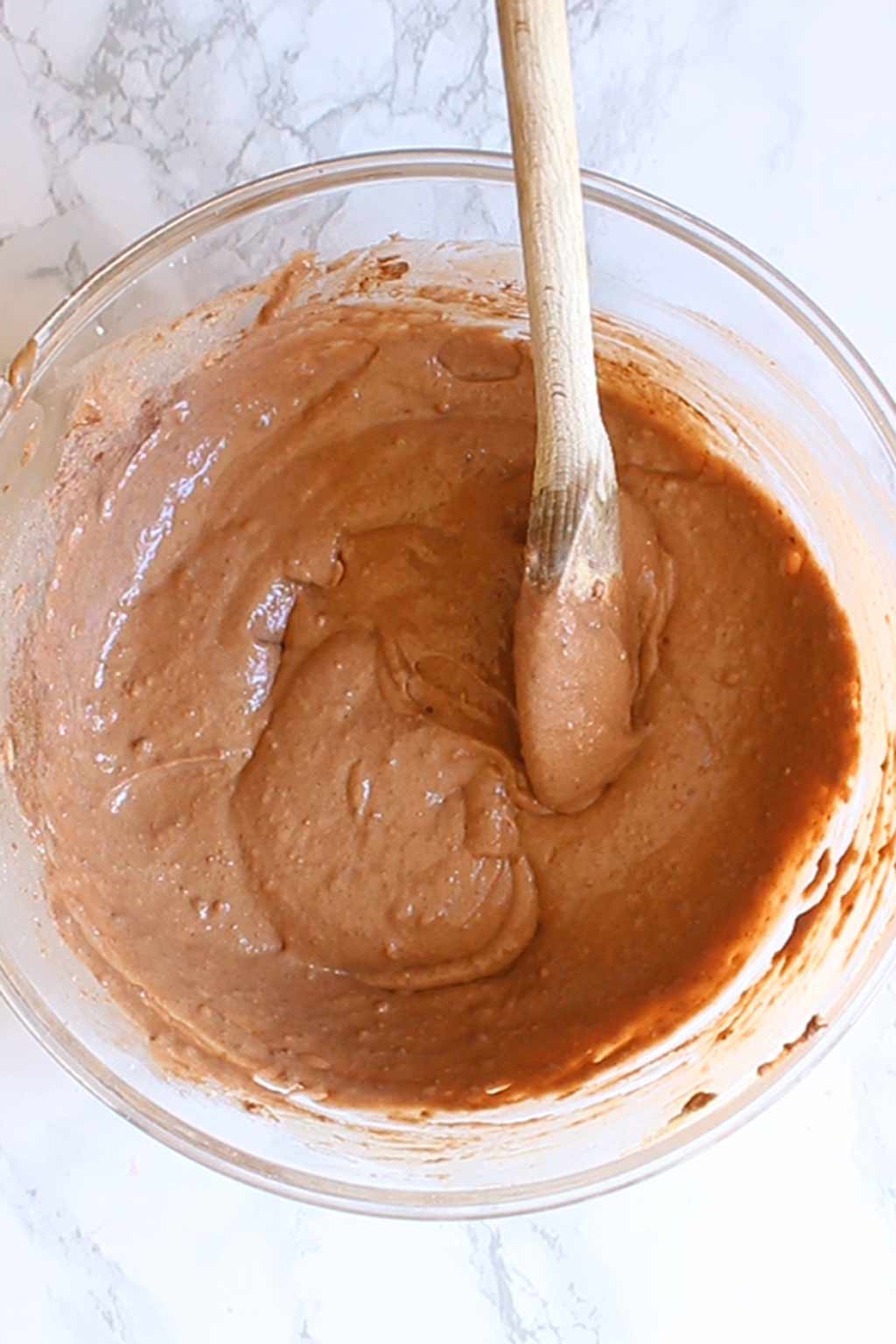 Step 5:
Divide the cake batter equally between your cupcake cases and bake for 18-20 minutes. Check they're done by inserting a toothpick through the centre.
Want more vegan cupcakes? Try these flavours: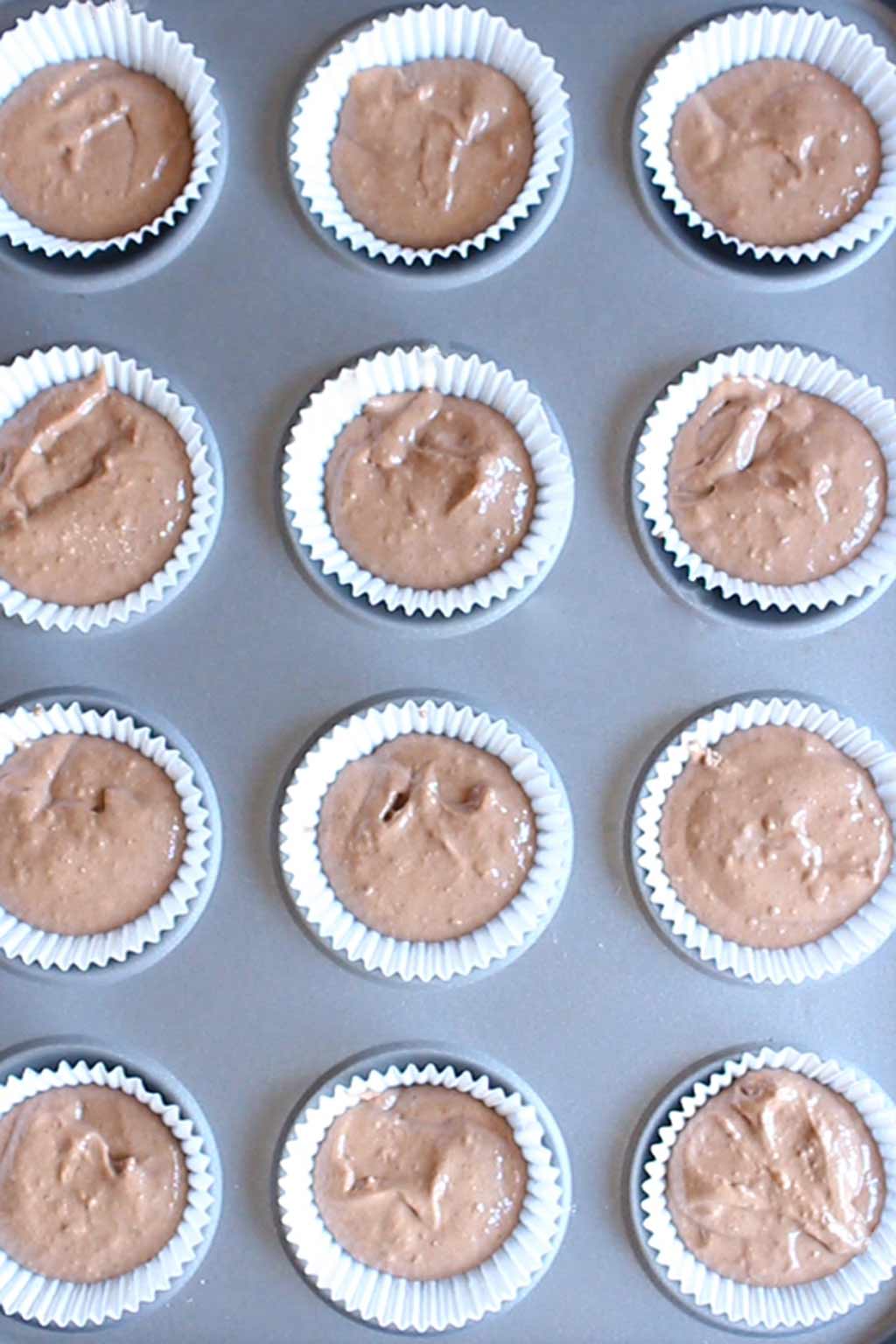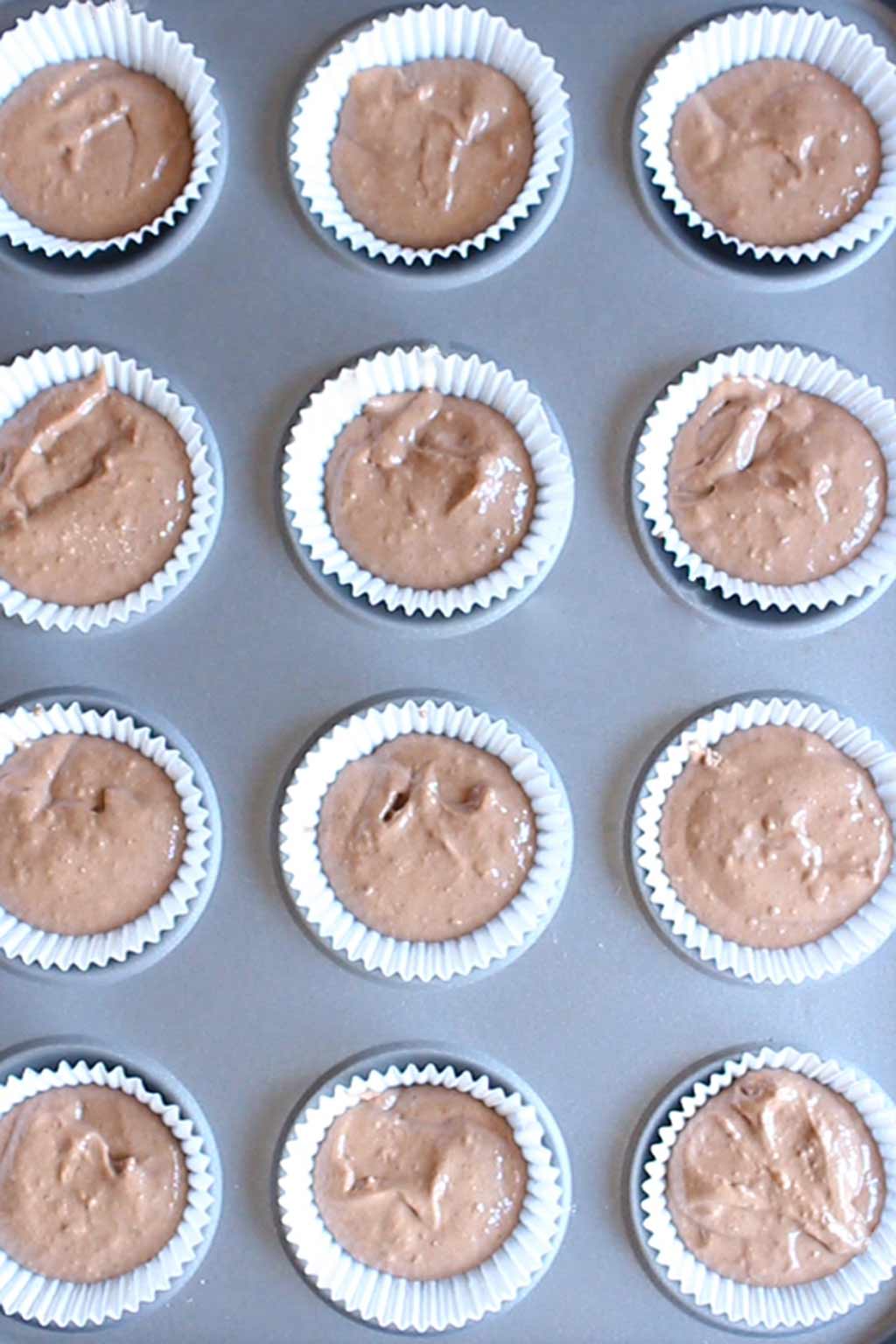 Let the cupcakes cool in the pan for around 5 minutes then transfer them onto a wire rack to allow them to cool completely.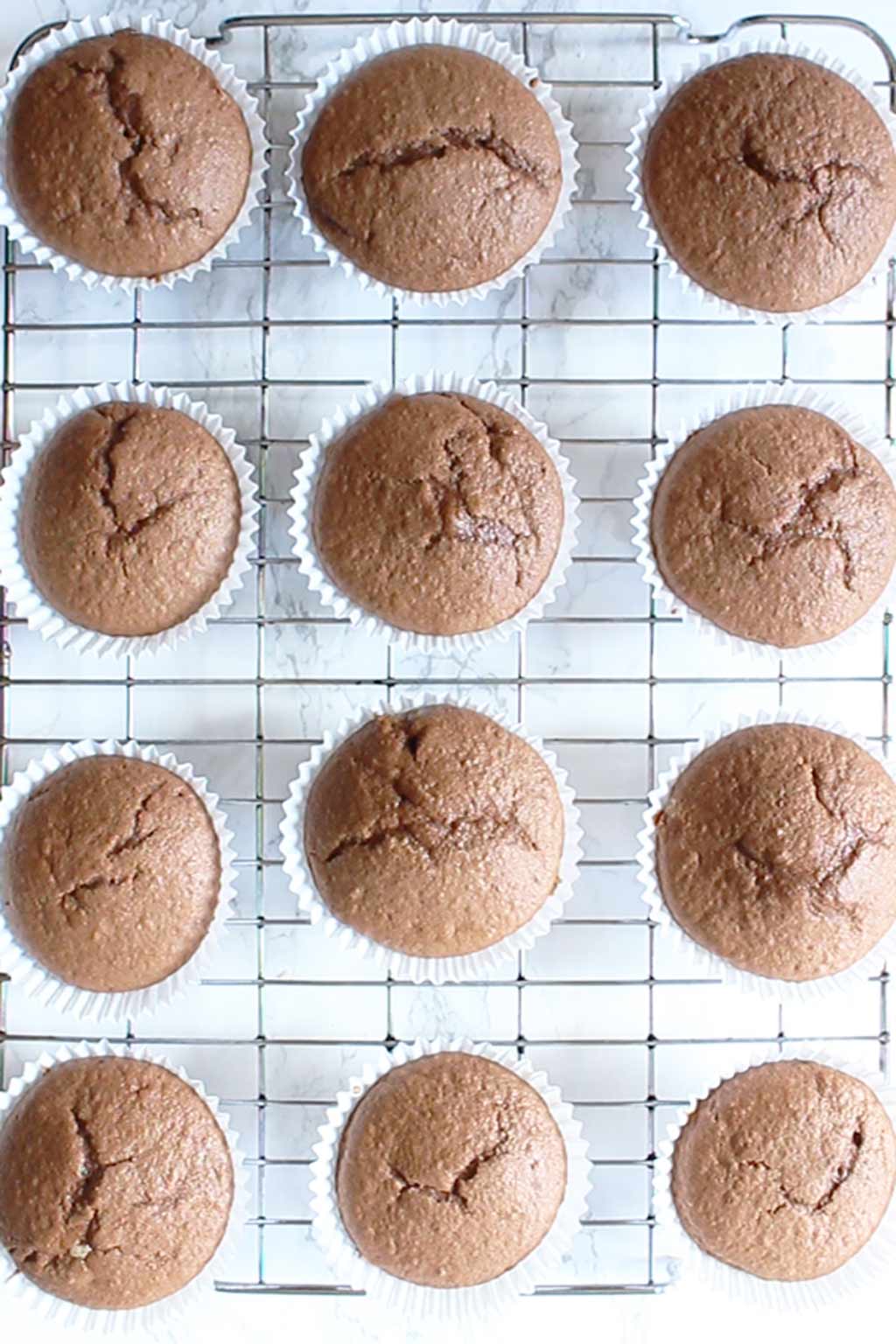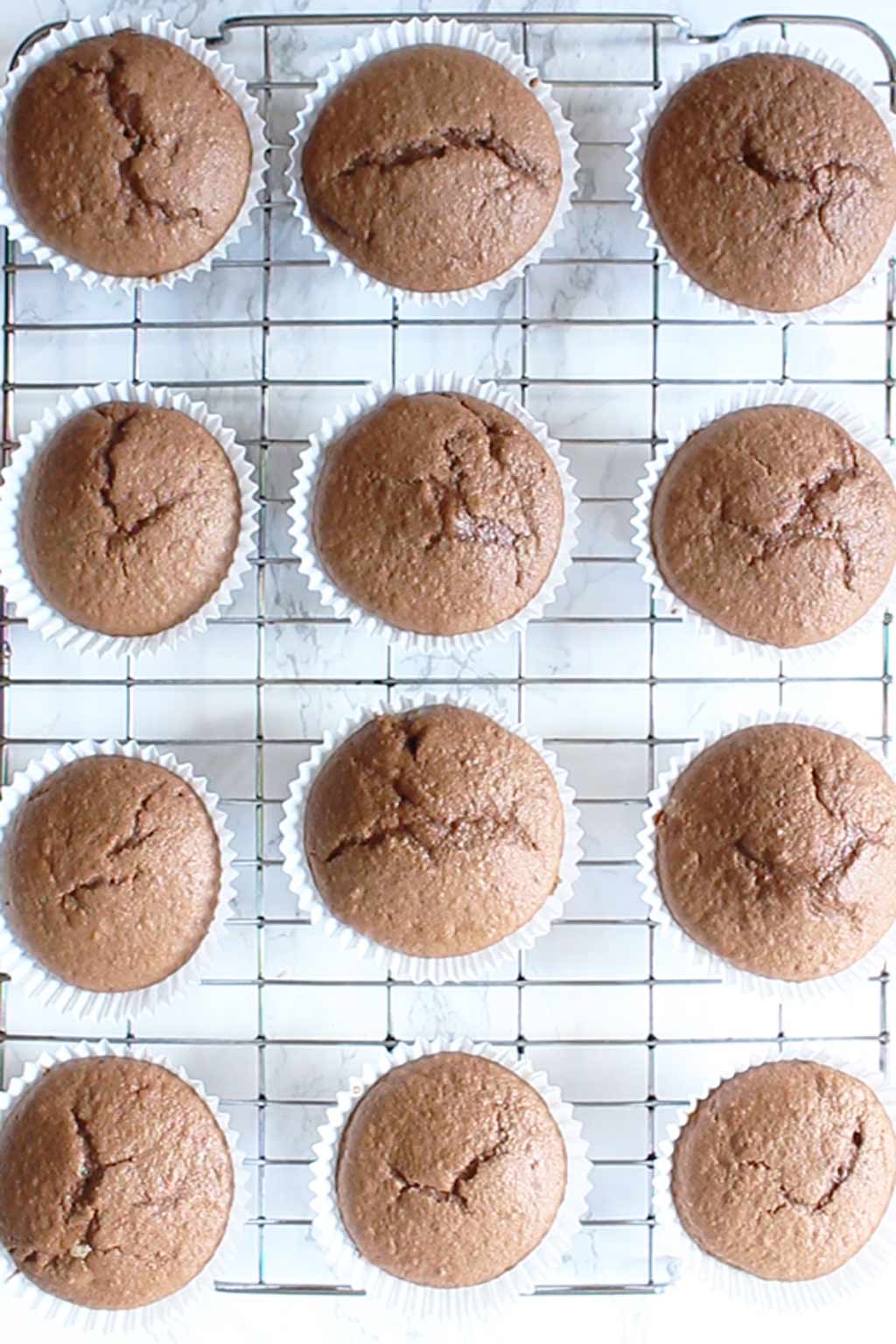 Step 7:
Once the cupcakes are totally cold, you can begin to prepare your chocolate orange frosting.
Place 600g of powdered sugar (5 cups) and 120g of vegan butter (1/2 cup) into a bowl. Mix it together gently with a wooden spoon, then whisk until fluffy and creamy. You can add a splash of plant-based milk or more powdered sugar, depending on your desired consistency.
Add in your orange extract and mix it into the frosting.
Step 8:
Using a piping bag, pipe the frosting onto each cupcake. Sprinkle over some orange zest (if desired) for decoration.
FAQ:
How should I store these cupcakes?
In an airtight container at room temperature. They can also be stored in the fridge if you prefer but this will make the cupcakes taste a bit more dense.
How long will they last?
They'll last around 4 days if stored at room temperature in an appropriate container.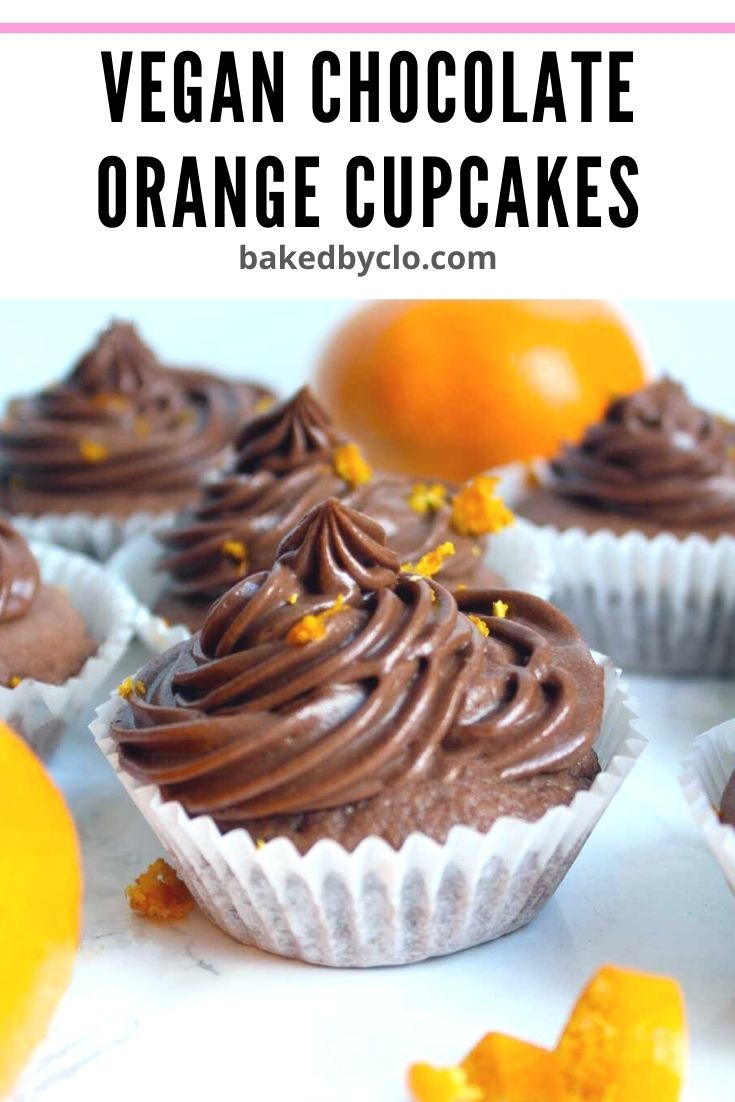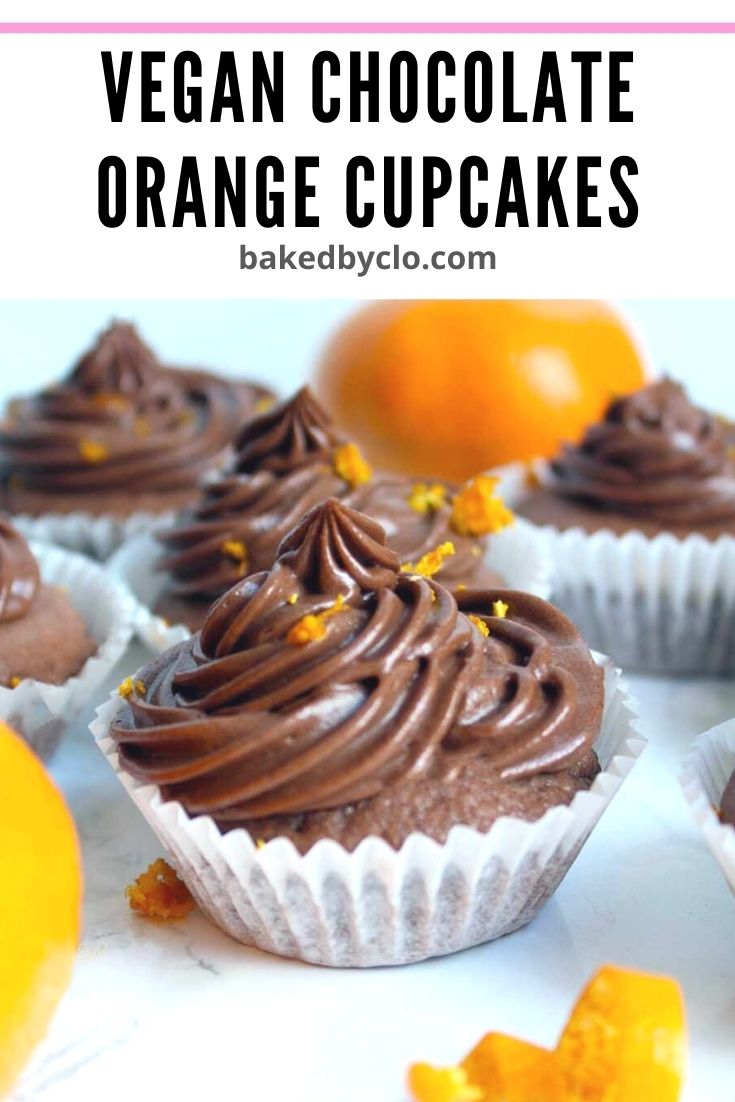 I hope you love these cupcakes as much as I do! If you make them, please let me know what you think by leaving a comment or rating below. And make sure to check out my vegan chocolate cake round-up for more chocolatey goodness.
Happy baking!
xo

Vegan Chocolate Orange Cupcakes
Light and fluffy chocolate cupcakes with a touch of zesty orange.
Ingredients
For the cupcakes:
280

ml

Soy milk

(1 cup + 2 tablespoons)

1

Teaspoon

Apple cider vinegar

(or white vinegar)

200

g

Self-raising flour

(1+½ cups)

½

Teaspoon

Baking soda

4

Tablespoons

Unsweetened cocoa powder

200

g

Caster sugar

(1 cup)

6

Tablespoons

Vegetable oil

1-2

Teaspoons

Orange extract

(can sub for vanilla extract)
For the chocolate orange buttercream frosting:
180

g

Vegan butter

(¾ cup)

1

Teaspoon

Orange extract

300

g

Icing/powdered sugar

(~2+½ cups)

80

g

Unsweetened cocoa powder

(¾ cup)

5-7

Tablespoons

Soy milk

(The amount you need will depend on which type of vegan butter you use so add it in slowly)

Few

Tablespoons

Orange zest

(to top, optional)
Instructions
For the cupcakes:
Preheat your oven to 180°C/350°F (160°C/325°F if using a fan or convection oven) and line a 12 hole cupcake pan with cupcake cases.

Prepare your vegan buttermilk by mixing together the plant-based milk and apple cider vinegar using a fork. Set aside for 5 minutes and allow it to thicken a little.

In a large bowl, mix together the flour, baking soda, cocoa powder and sugar.

Add in the buttermilk along with the vegetable oil and orange extract. Fold until you get a smooth and creamy cake batter.

Divide the batter between the cupcake cases and bake for 18-20 minutes. Check that they are cooked all the way through by inserting a toothpick through the centre of one.

Allow the cupcakes to cool in the pan for 5 minutes then transfer them to a wire rack to cool completely.
For the chocolate orange buttercream frosting:
Add the powdered sugar, cocoa powder and vegan butter into a large bowl and mix well with a wooden spoon. Use the soy milk to loosen it as needed.

Add the orange extract and whisk it in using an electric mixer until your buttercream is smooth and fluffy.

Pipe or spoon the buttercream onto the cold cupcakes and top with orange zest if desired.
Recipe Notes
Store the cupcakes in an airtight container in a cool, dry place for up to 4 days.
Nutrition Facts
Vegan Chocolate Orange Cupcakes
Amount Per Serving (1 cupcake with buttercream)
Calories 407
Calories from Fat 126
% Daily Value*
Fat 14g22%
Sodium 94mg4%
Carbohydrates 66g22%
Protein 3g6%
* All values are an estimate only and will vary depending on the food brands used.
BakedByClo is a participant in the Amazon Services LLC Associates Program, an affiliate advertising program designed to provide a means for sites to earn advertising fees by advertising and linking to Amazon.com. This site may contain some of these links to Amazon.com & other affiliate programs. If you make a purchase through one of those links, BakedByClo will receive a small commission from the purchase at no additional cost to you.