40+ Easy Vegan Christmas Party Food Recipes
Looking for some vegan Christmas party food ideas? This post will help you out! It contains over 40 tasty buffet recipes, including appetisers, sharing recipes, desserts, and more.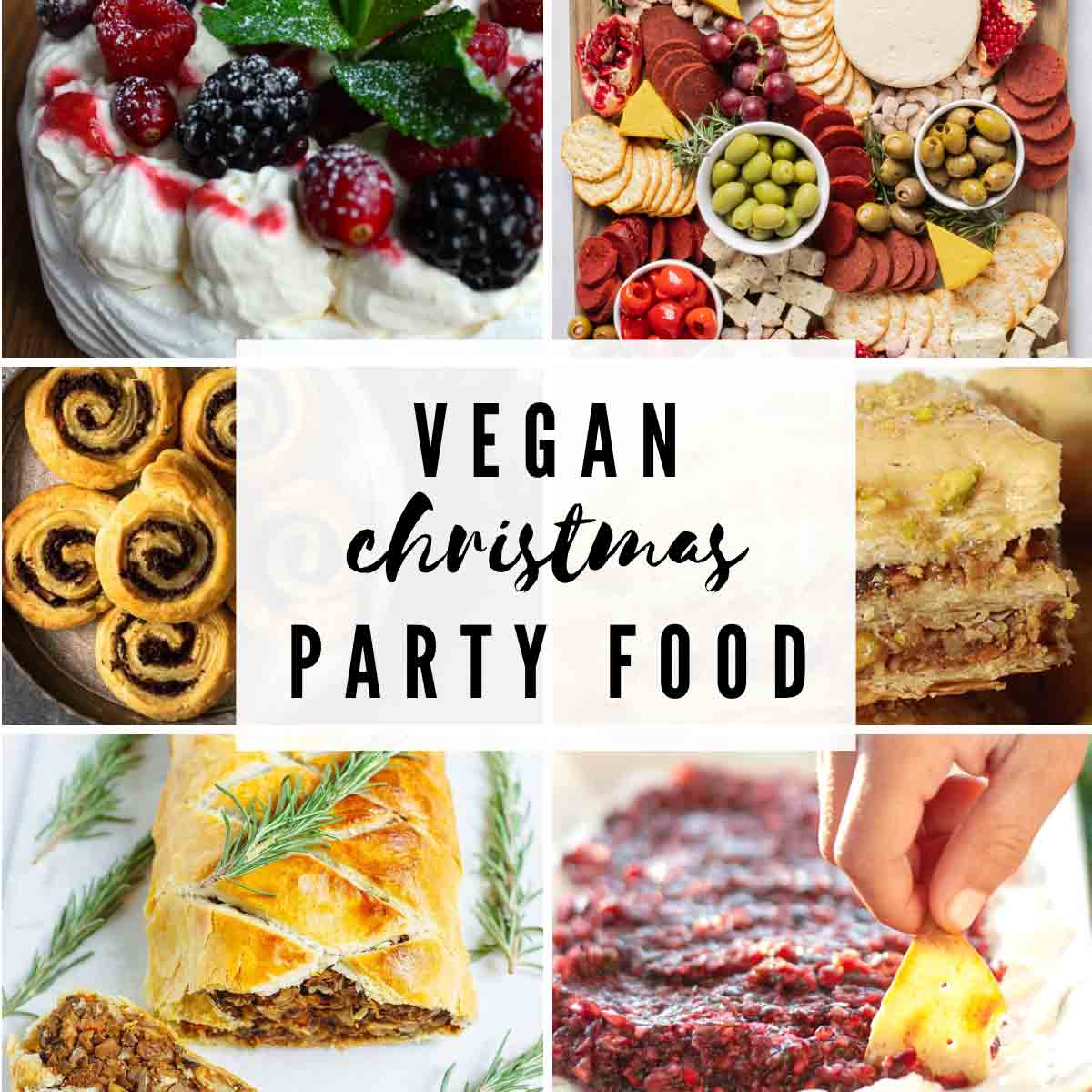 There's no better time for some themed cooking and baking than Christmas! The holidays are a time for togetherness and food is very often at the centre of a family get-together.
I've written a couple of round-up posts for the festive season and I thought it was time for another. After all, there are plenty of new and exciting vegan recipes being published every day!
The best vegan Christmas party food recipes
Using some of my own recipes plus some from other bloggers (with permission of course), I have created this list of over 40 delicious vegan Christmas buffet recipes. They are split into two categories: sweet and savoury. To access your desired recipe, simply click on the highlighted title to be taken straight to the recipe page.
Savoury Christmas party food
First, let's start with the savoury buffet food for Christmas. There are 20 recipes to choose from here. If you'd rather see the desserts, you can skip to the sweets.
A tangy, sweet, tart holiday dip that's perfect for spreading on crackers alongside some vegan cream cheese. It's free from wheat, eggs and nuts, with a soy-free option too!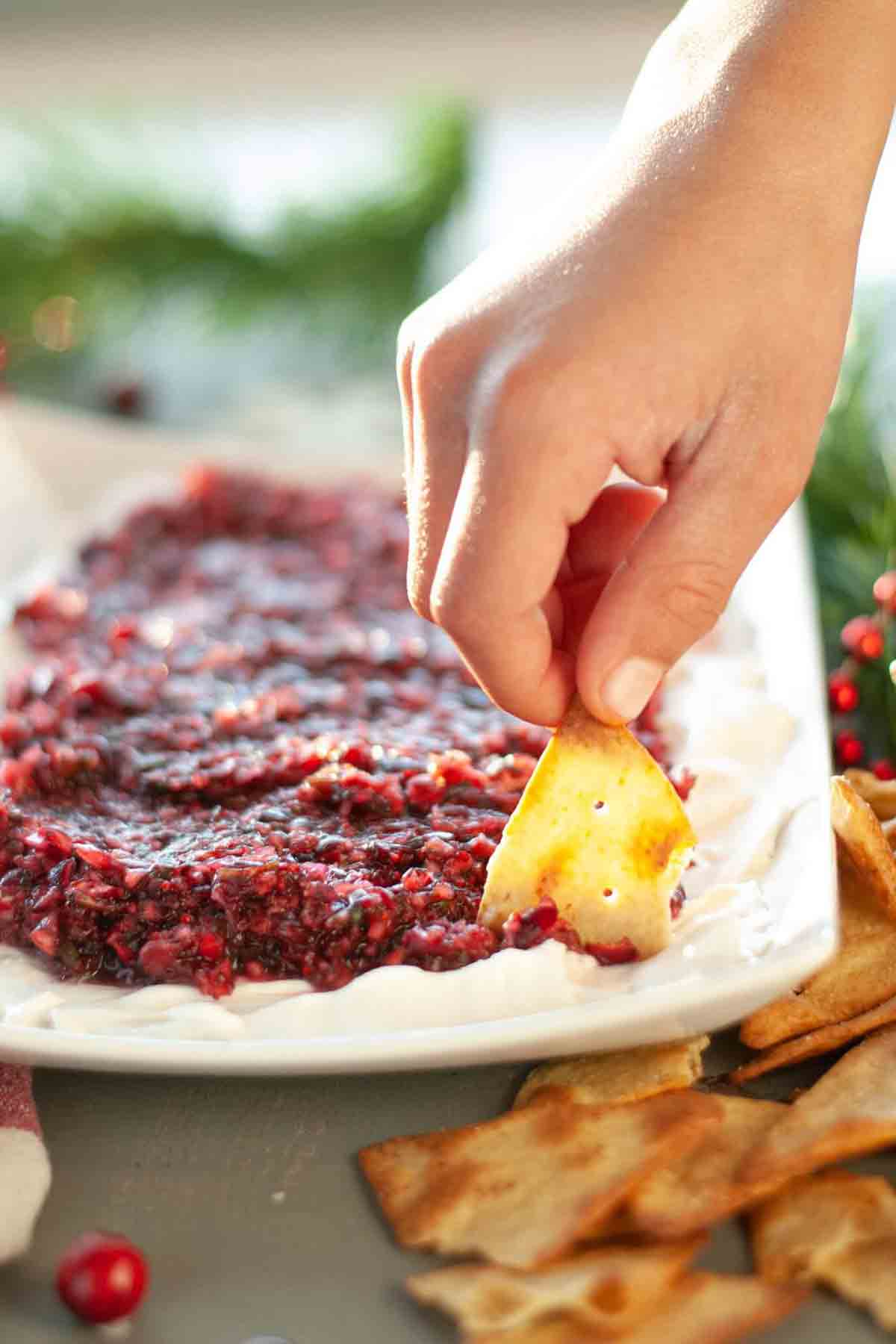 Who doesn't love a good mushroom appetiser?! These stuffed mushrooms are cheesy, garlicky, and easy to make.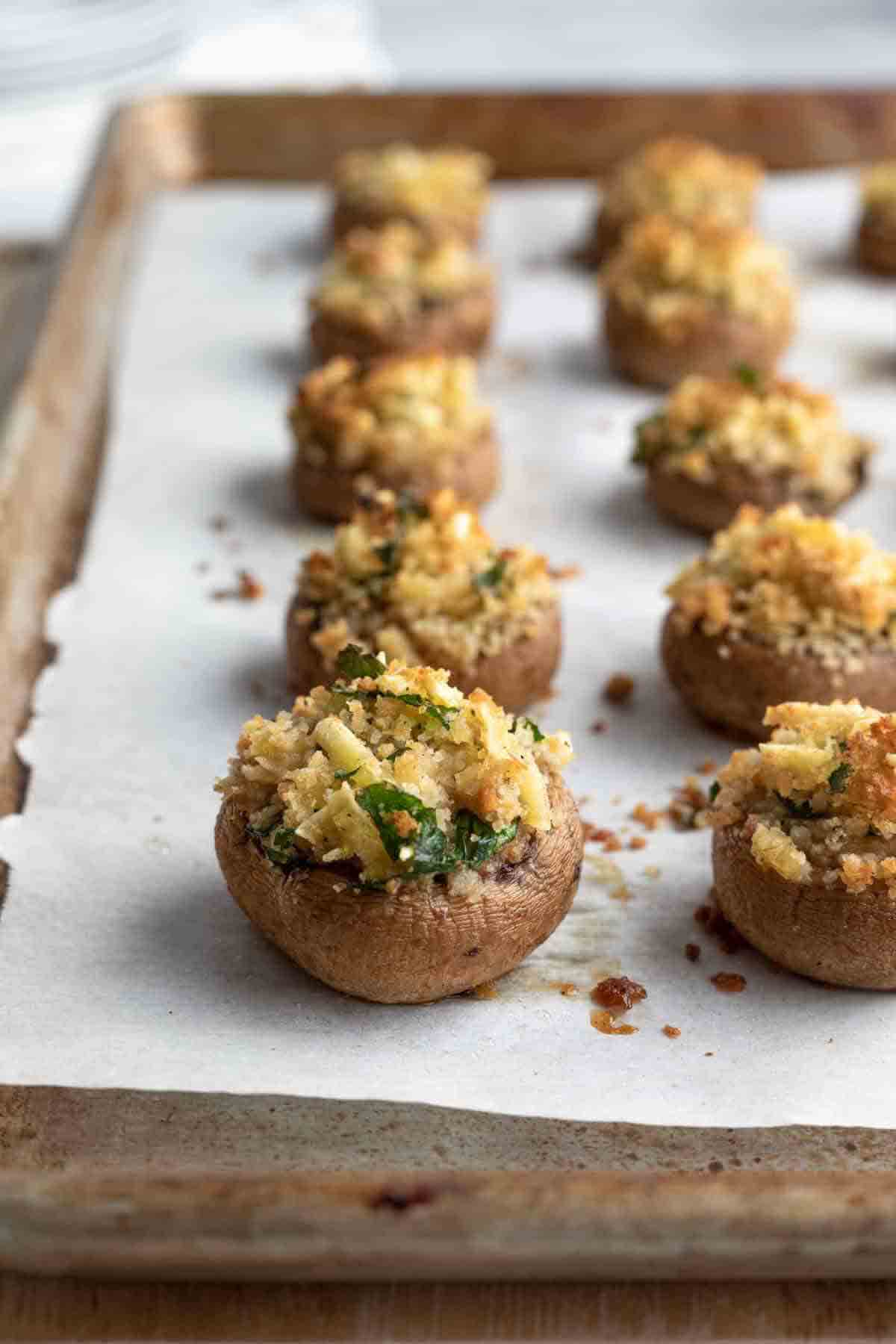 This puff pastry wreath is stuffed with spinach, artichoke and creamy, dairy-free ricotta. It's great for sharing and tearing.
A super creamy cheeseball that's perfect for spreading on crackers. It uses simple ingredients and takes just 10 minutes to prepare.
This is such a cute vegan Christmas party food idea! It's easy to make and you don't need a special mould to make it.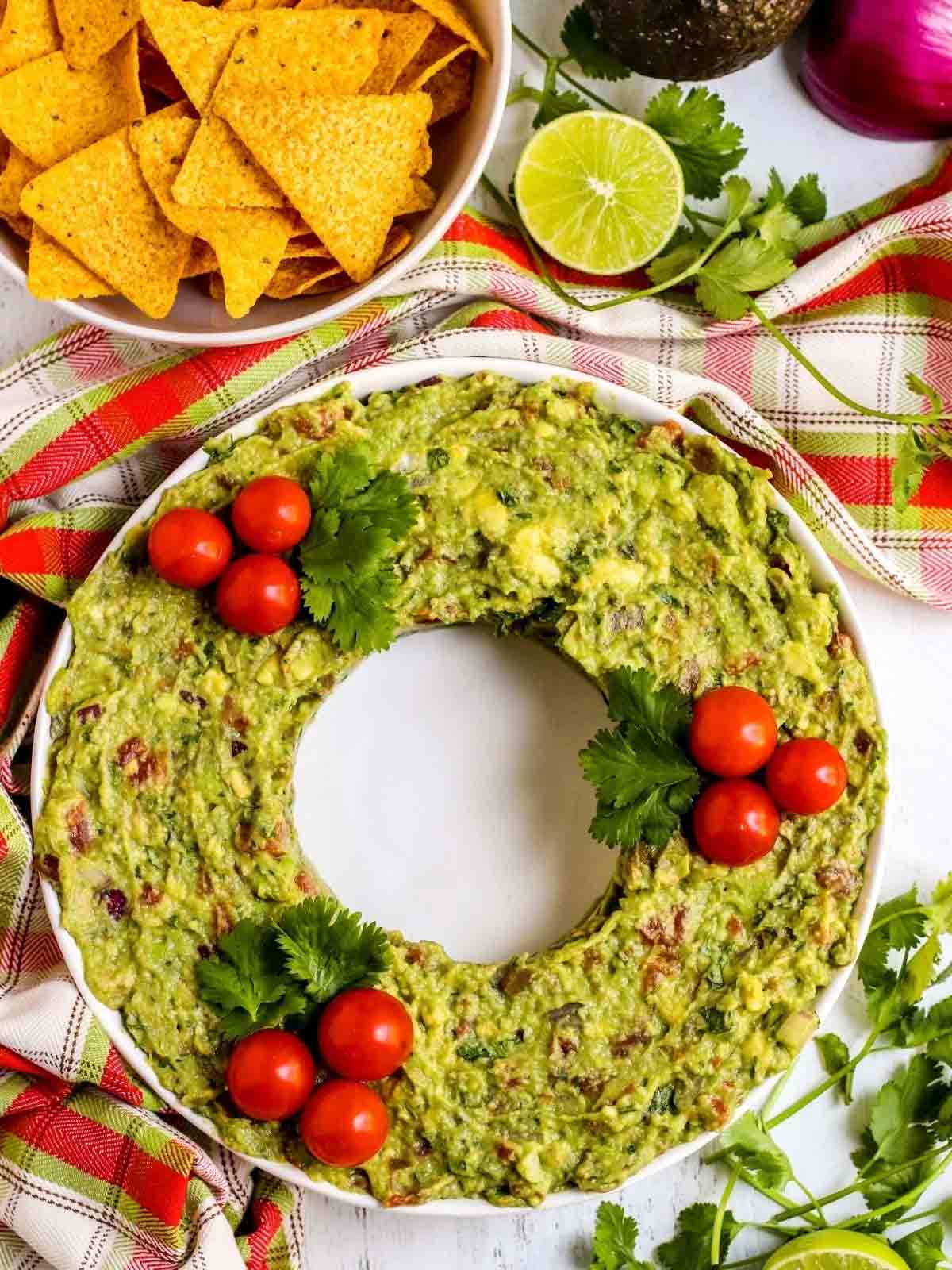 Mini puff pastry bites with tomato and pesto- yum! These are made with just a handful of basic ingredients but are sure to impress your guests.
Crunchy baguette slices topped with mushrooms, carmelised onions, vegan mozzarella, and a hint of balsamic and mustard.
Being vegan doesn't have to mean missing out on cheese fondue- this recipe uses a mixture of nuts, potatoes, herbs and spices. Pair this rich and creamy dipping sauce with your favourite bread and veggies.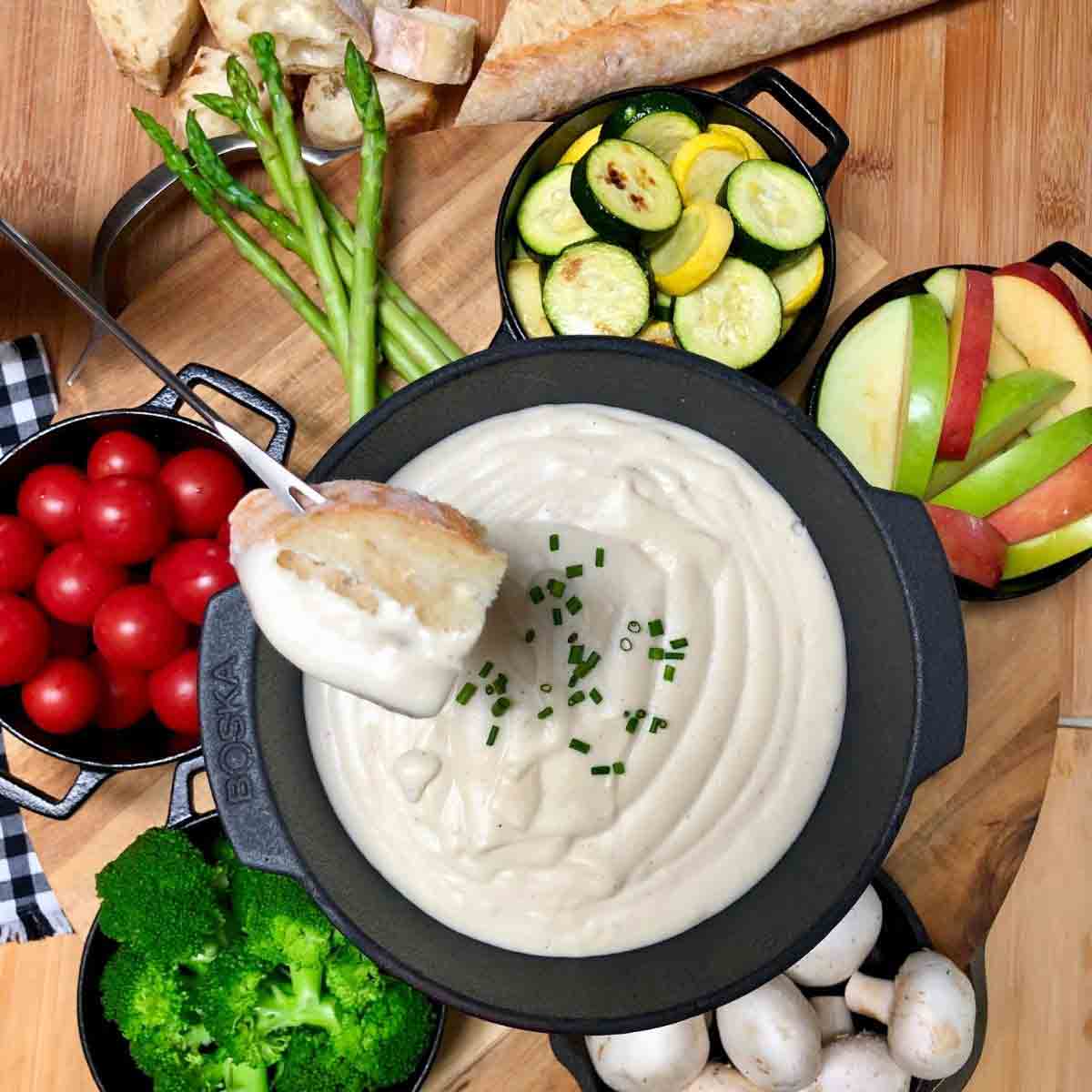 Add a pop of colour to your vegan Christmas buffet food with these cranberry cheese bites. Fun and festive bites made with puff pastry, vegan cream cheese and a zesty cranberry orange sauce.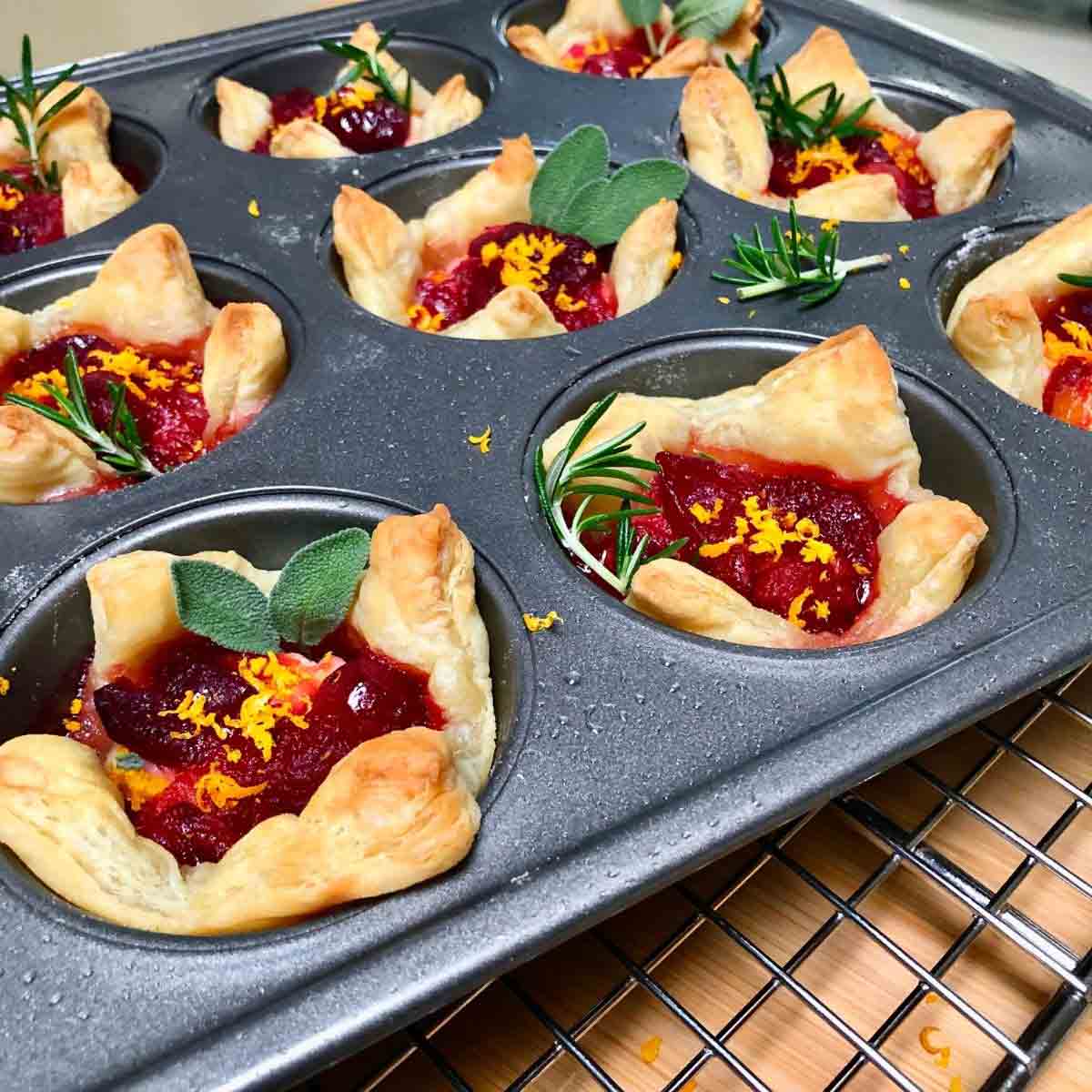 This impressive charcuterie board is filled with homemade vegan meats, dairy-free cheeses, olives, crackers, fruit, veggies and nuts. It's easy to put together and makes a great centrepiece.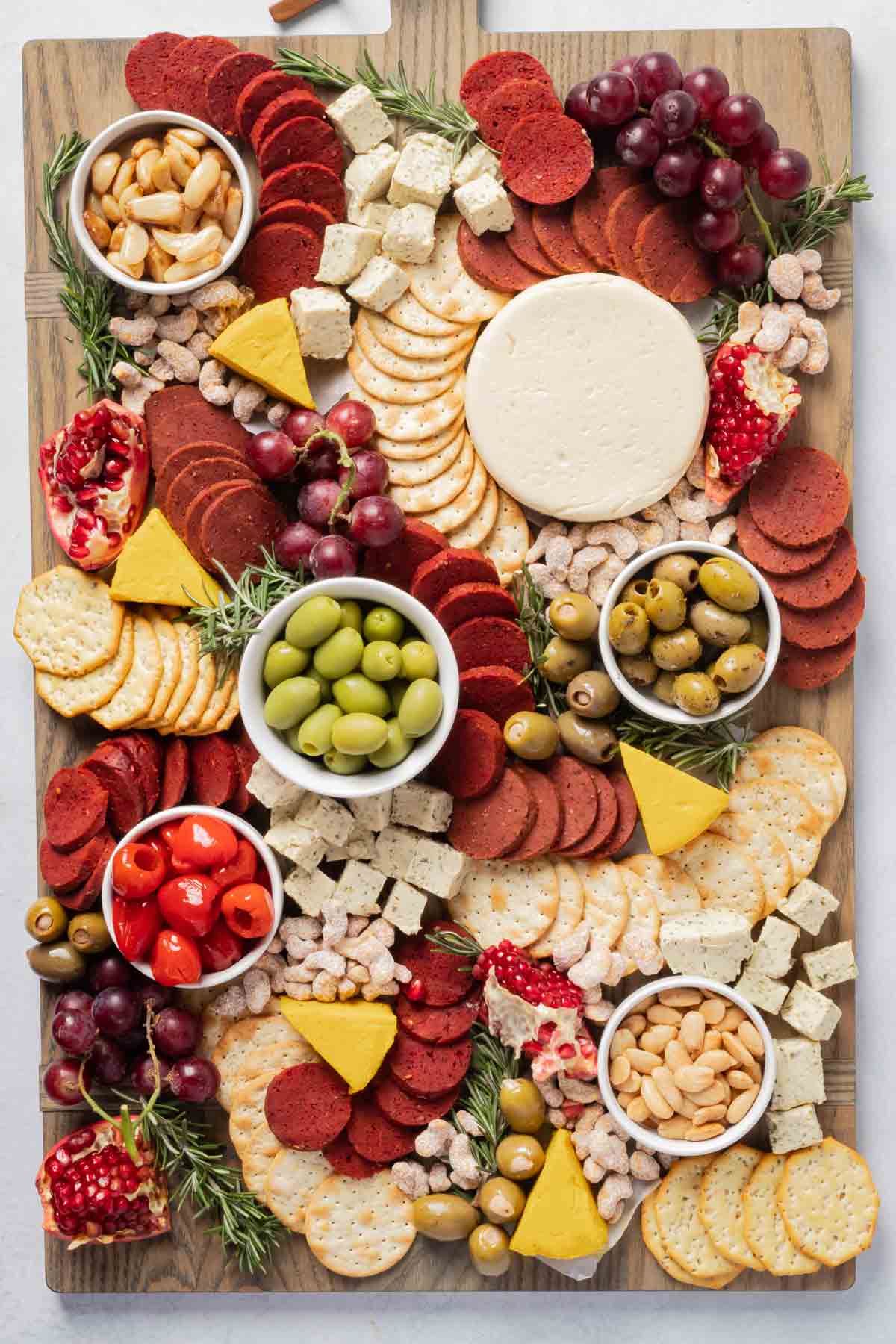 Use this cute appetiser to get some veggies in! Serve alongside your favourite dip or spread.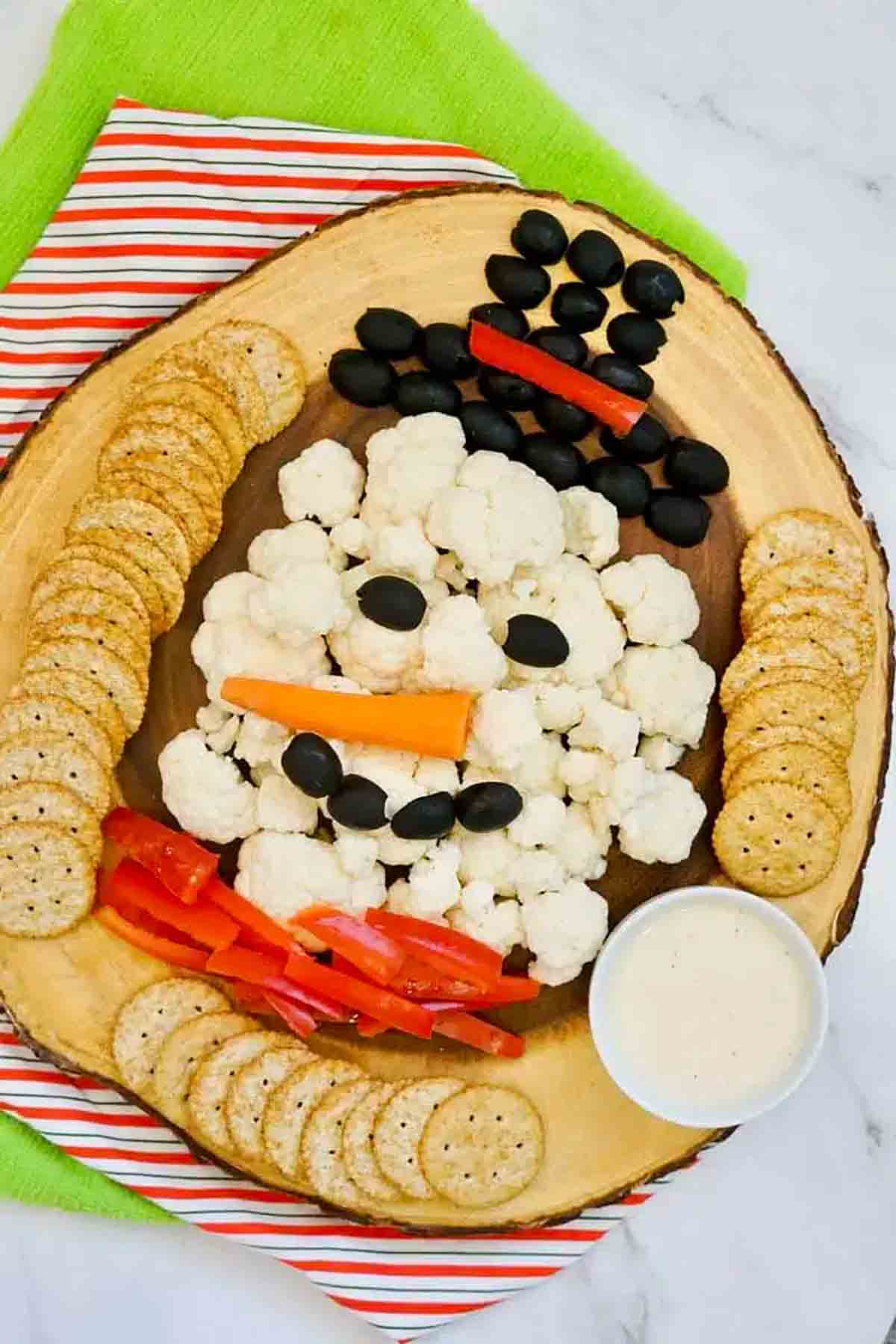 These broccoli cheddar 'egg' cups are packed full of wholesome ingredients. They are also oil-free, gluten-free and refined-sugar free- perfect for healthy snacking.
No mayo? You don't need any to make this delicious potato salad- not even vegan mayo! This is a guaranteed crowd-pleaser that is sure to be enjoyed.
These puff pastry pinwheels are filled with tapenade and will add a festive touch to your vegan Christmas party food spread. They couldn't be easier to make!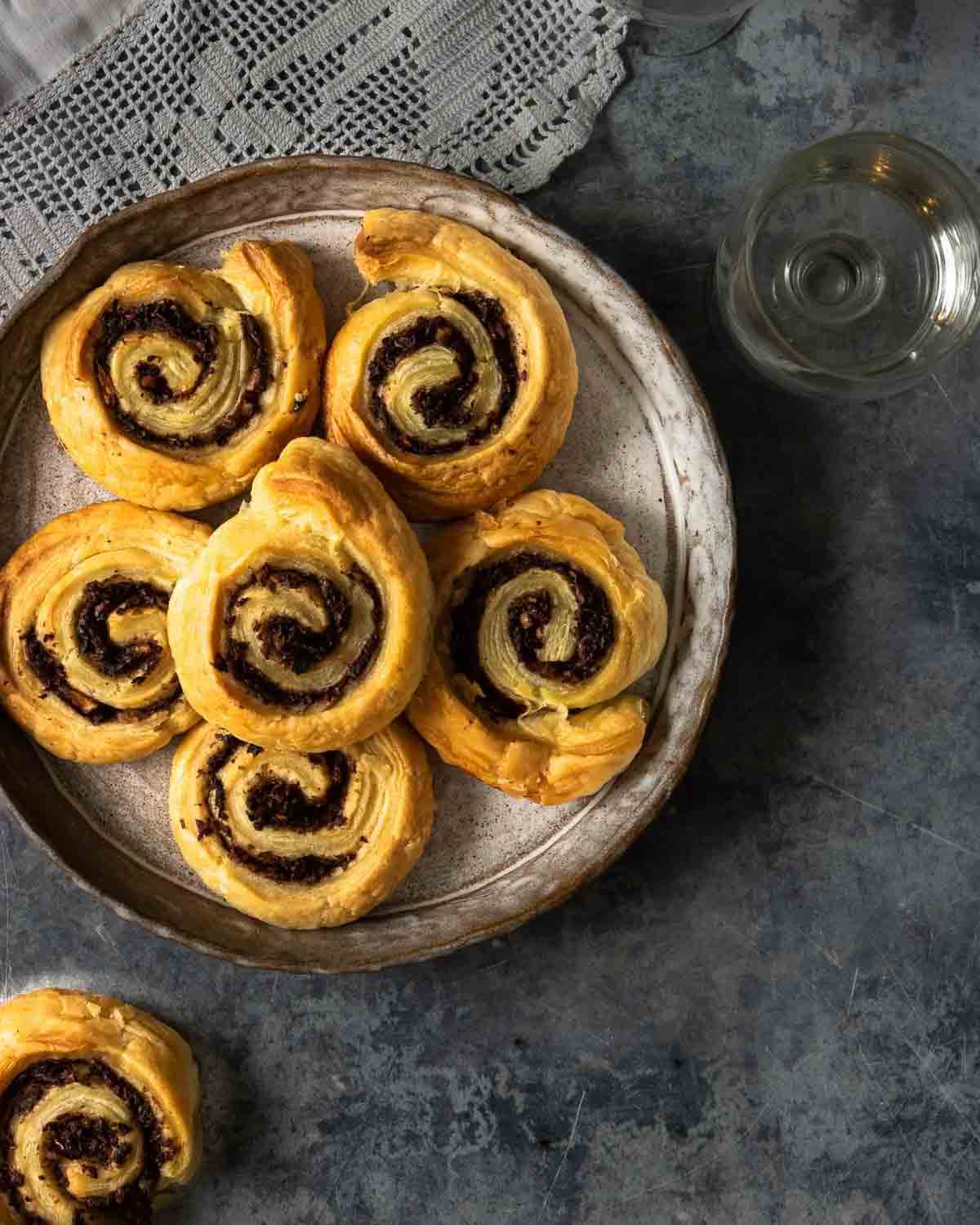 You just can't beat a homemade sausage roll, can you?! These are easy to make, packed with flavour, and great for snacking on.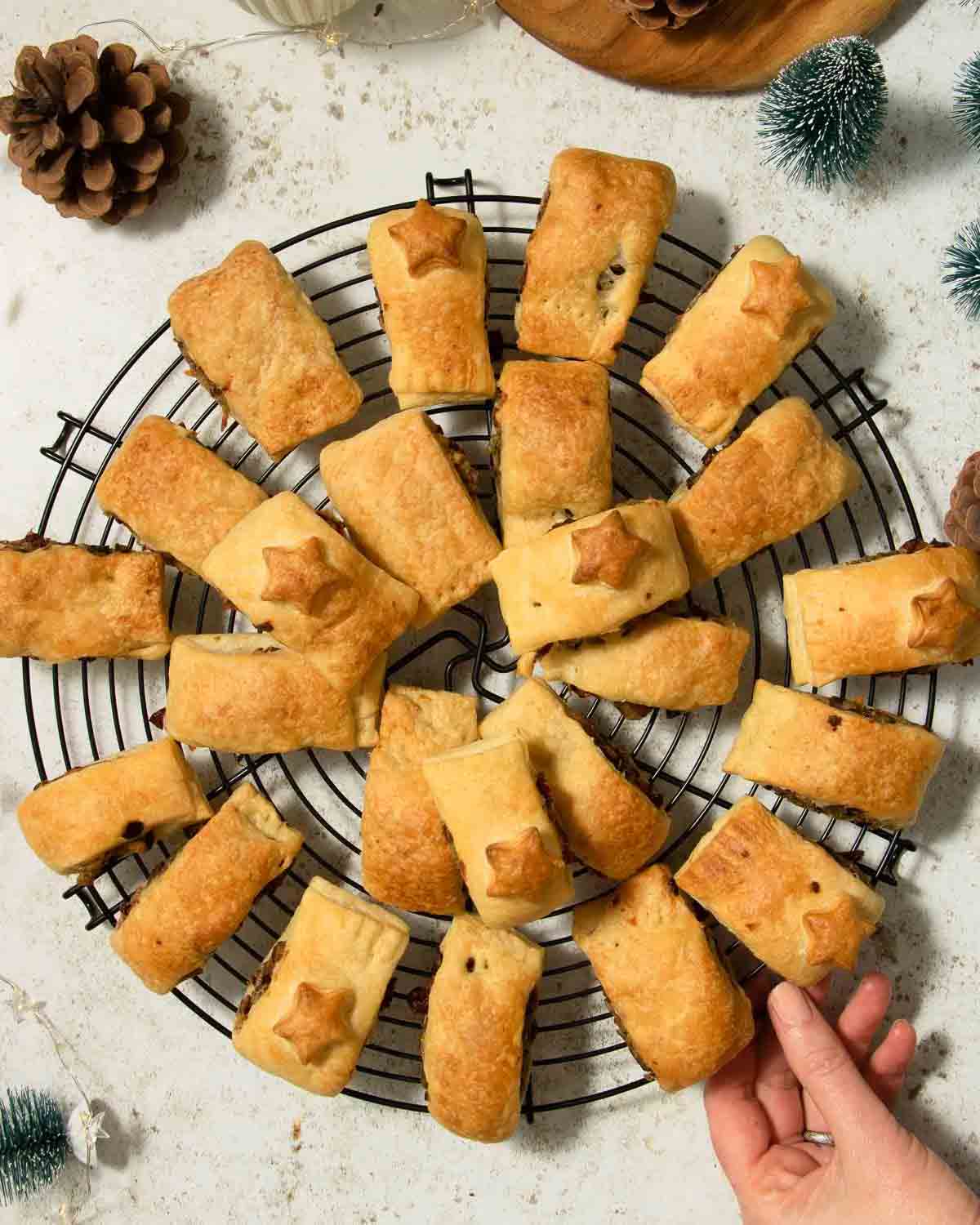 Elevate your vegan Christmas party food with these Georgian eggplant rolls (or aubergine rolls if you're in the UK). Paired with a walnut filling, these are a tasty treat that will be a hit with the whole family.
A hearty dish that's great for sharing- a must-try recipe for this year's vegan Christmas buffet. Made with fresh cauliflower, nutty vegan bechamel, dairy-free cheese plus a few more tasty ingredients to bring it all together.
This pasta bake has a similar taste and texture to lasagna but it's so much easier to make. It's made from pantry and fridge staples and is even kid-approved!
Lentil and mushroom filling wrapped in puff pastry. This is an easy, veggie-friendly alternative to beef Wellington and it tastes even better!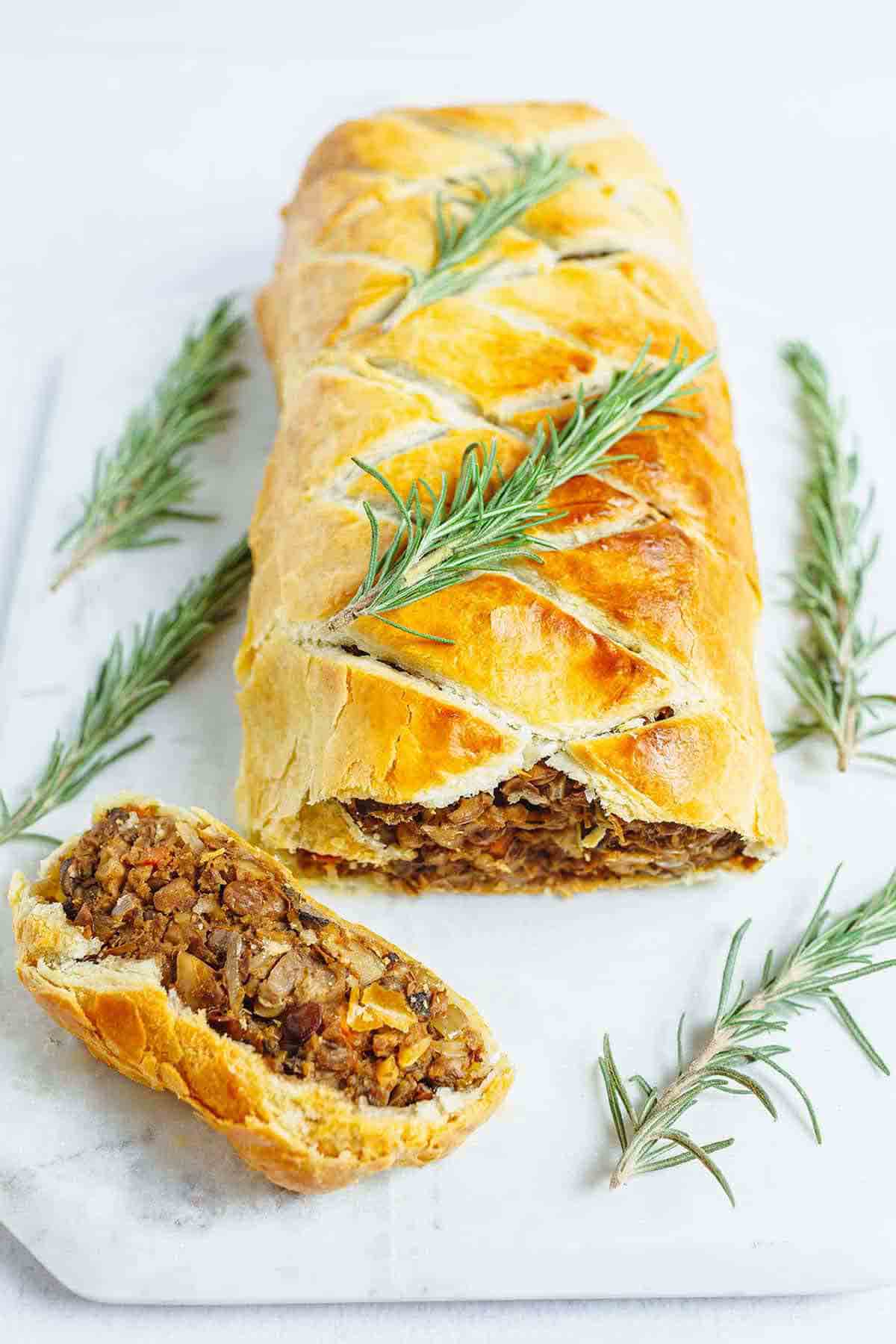 This nut roast is a great vegan alternative to a traditional roast. It's packed with nuts, seeds, mushrooms and herbs.
Vegan Christmas party desserts & sweets
Next, we have the sweet party food. There's a good mix of recipes in this section so you're sure to find something to suit your taste and skill level.
This peppermint bark is always a hit with children! You only need 4 ingredients to make it and it's great for those who enjoy a sweet treat without having to bake.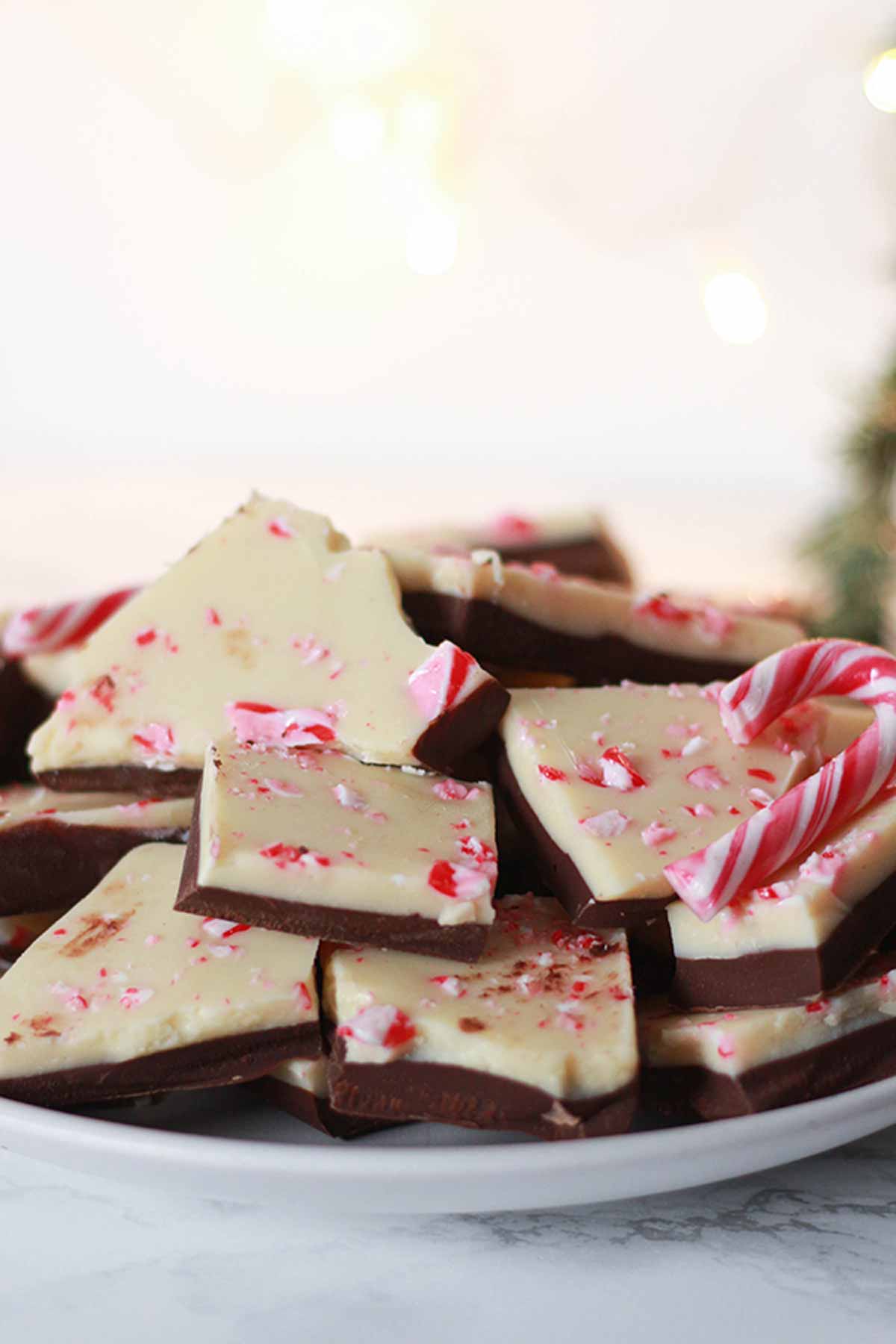 Did you know you can make fudge with only 2 ingredients? This recipe calls for Biscoff spread and dairy-free white chocolate- that's it!
Vegan Yule log is a little tricky to make but once you master it, it is the perfect vegan Christmas party food to show off to your guests! A chocolate roll cake filled with vanilla buttercream and covered with chocolate ganache.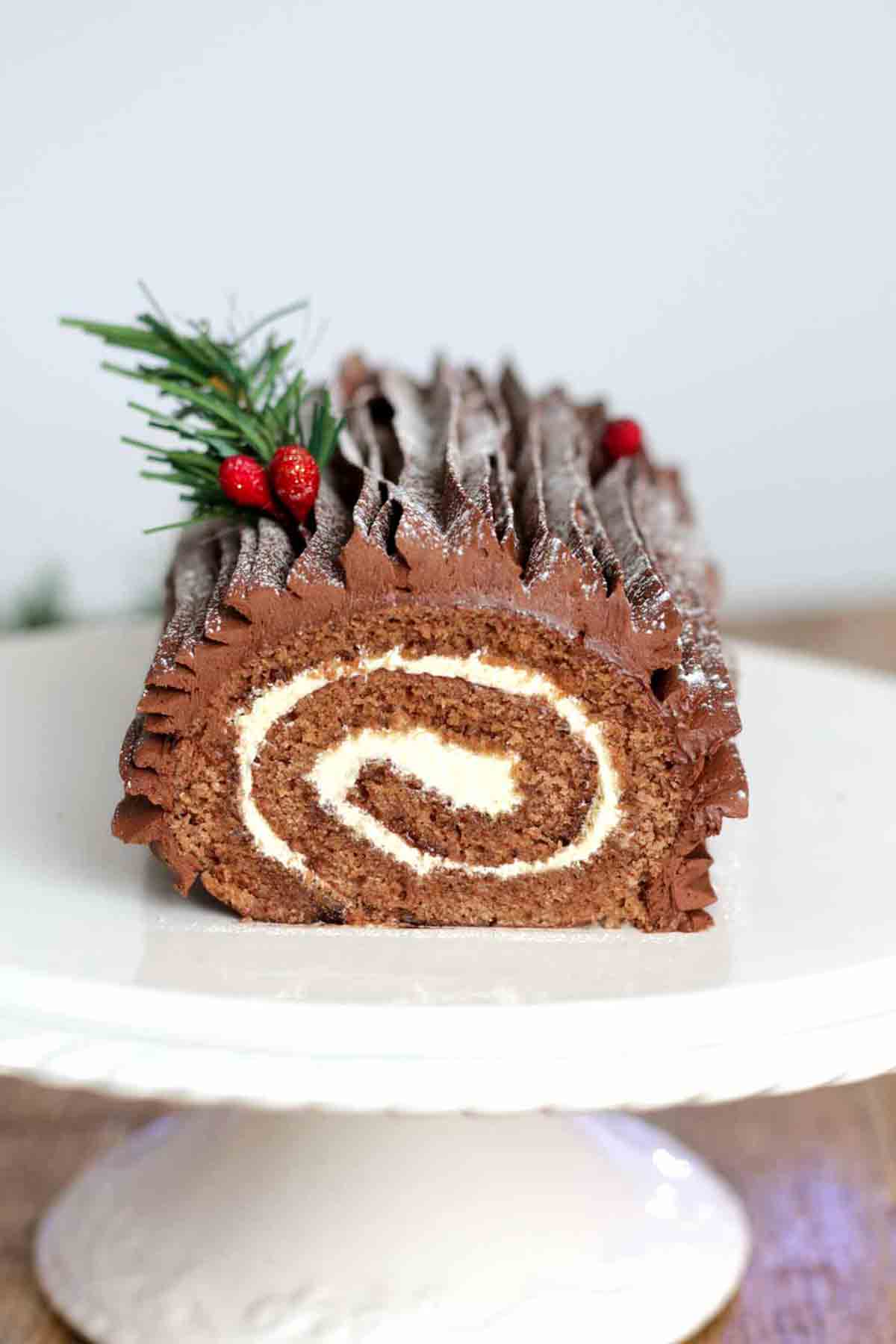 This Yule log is slightly easier than the chocolate version because it's a bit more sturdy. This one is a vanilla and cinnamon sponge, filled and covered with dairy-free Biscoff frosting.
You can't have a vegan Christmas buffet without sugar cookies! The simple cookie dough recipe will allow you to create all kinds of shapes and designs, and there's a simple icing recipe too.
Despite the name, there is no meat in this recipe, don't panic! Christmas mincemeat is a mixture of fruit, nuts, and spices. It's paired with shortcrust pastry to make these cute, bite-sized pies.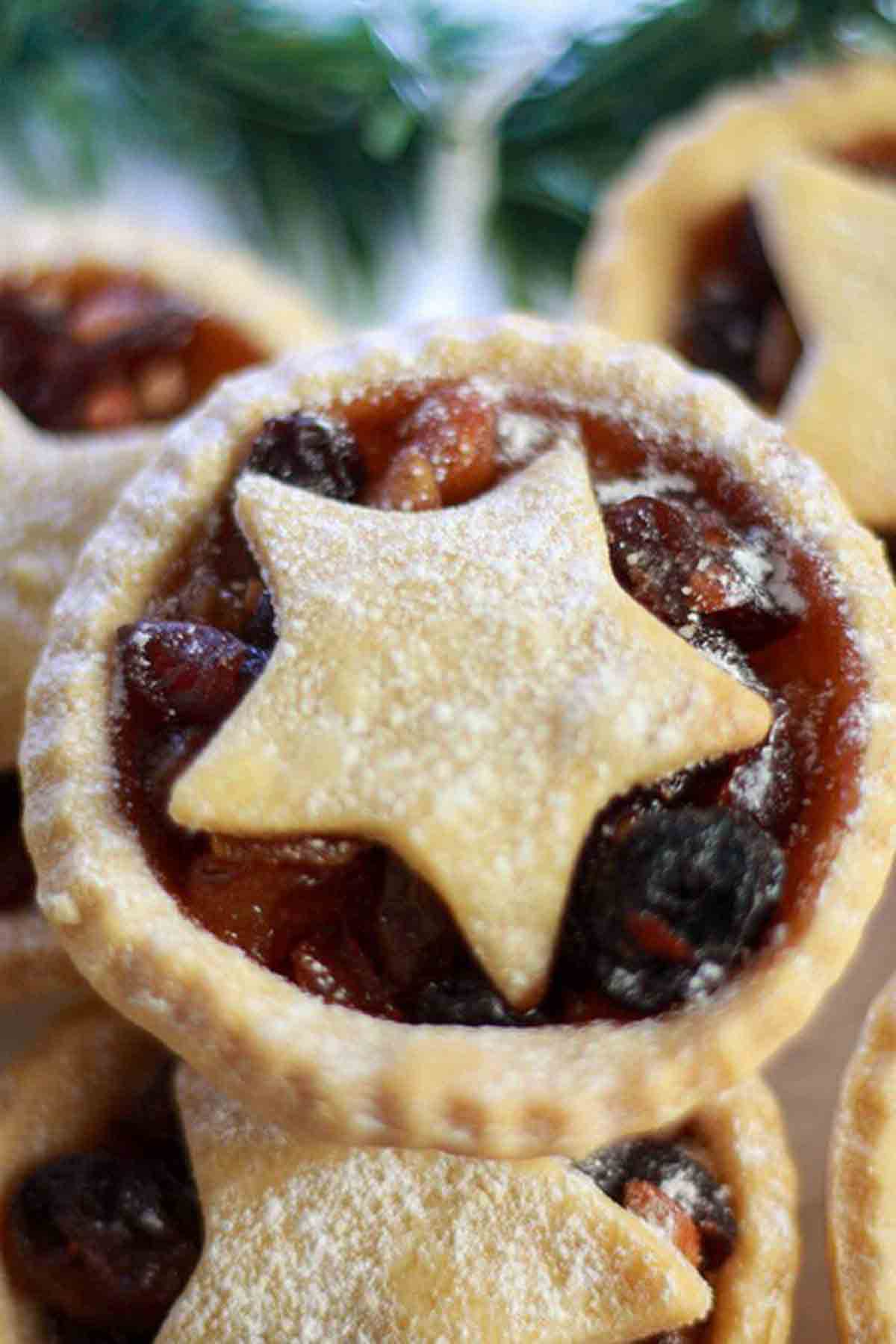 Forget eggs, this pavlova can be made using aquafaba! It's crisp on the outside with a chewy, marshmallow centre. Top it with your favourite dairy-free cream and fresh fruit.
Similar to the pavlova, these macarons are made with aquafaba. They're filled with vegan peppermint buttercream and rolled in crushed candy canes to make the perfect vegan Christmas party dessert.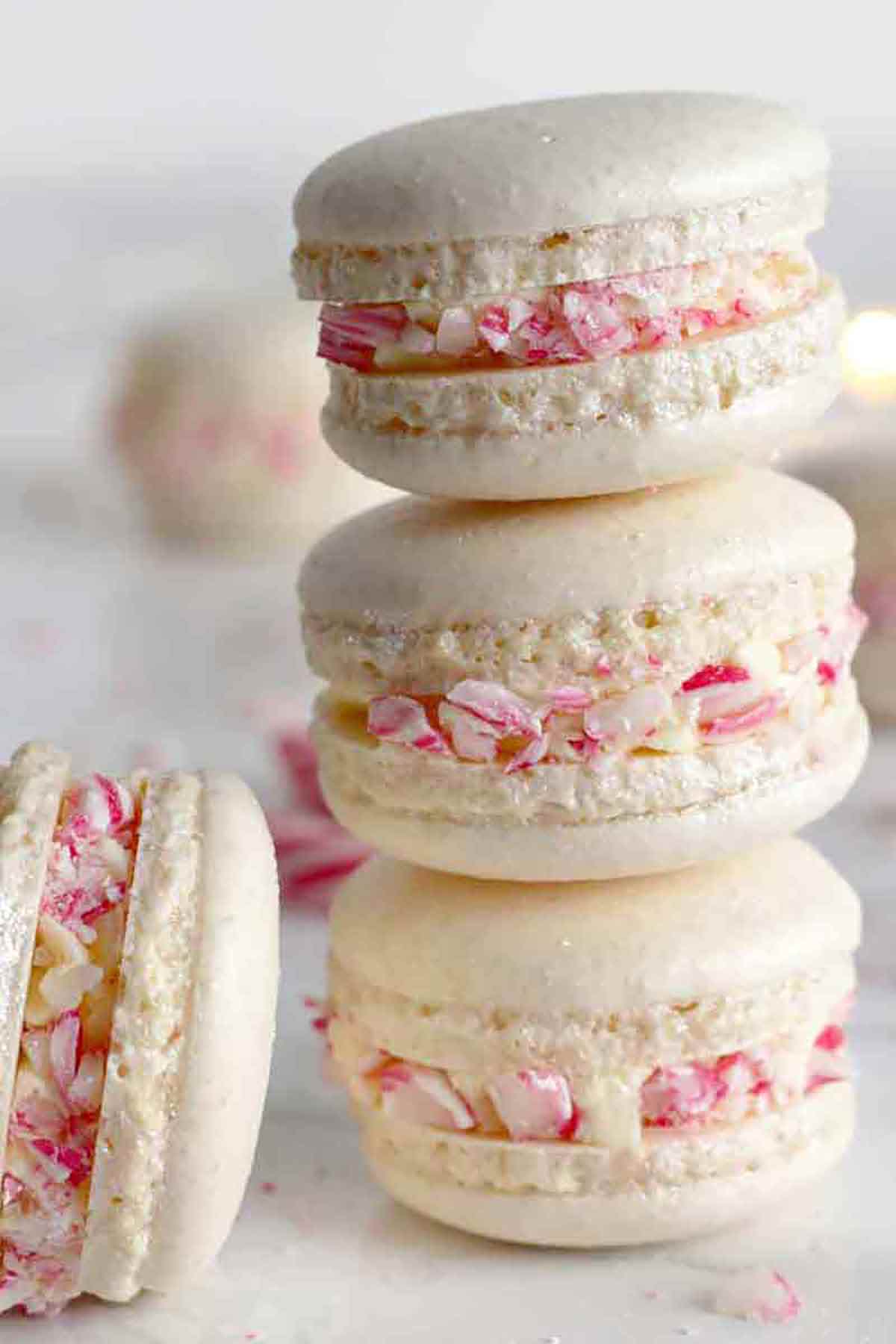 This is just like regular rocky road but it's vegan-friendly, and it has a few festive additions such as candy canes and colourful chocolates.
If you use ready-made puff pastry and mincemeat from a jar, this is a 2-ingredient recipe. It's super quick and easy yet it looks like you put more effort in!
Use dairy-free milk and white chocolate to decorate homemade donuts to look like Christmas puddings. A cute and fun vegan Christmas party food for kids.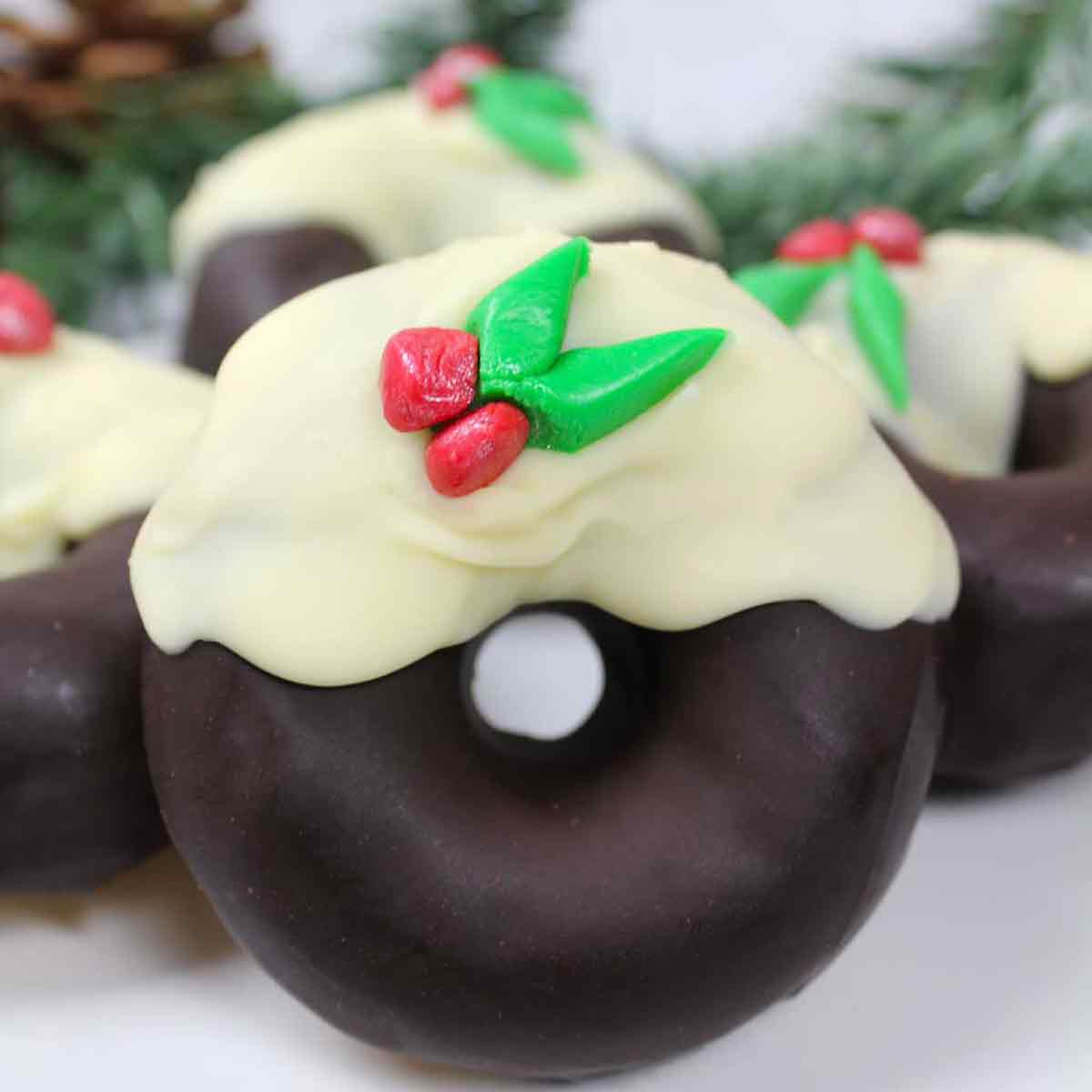 Fluffy chocolate cupcakes topped with pink and white peppermint buttercream. This recipe is easier than it looks and makes a festive alternative to regular cupcakes.
These gingerbread biscuits are decorated to look like Gingy from Shrek! They're soft and chewy but can be baked a little longer if you prefer them crunchy.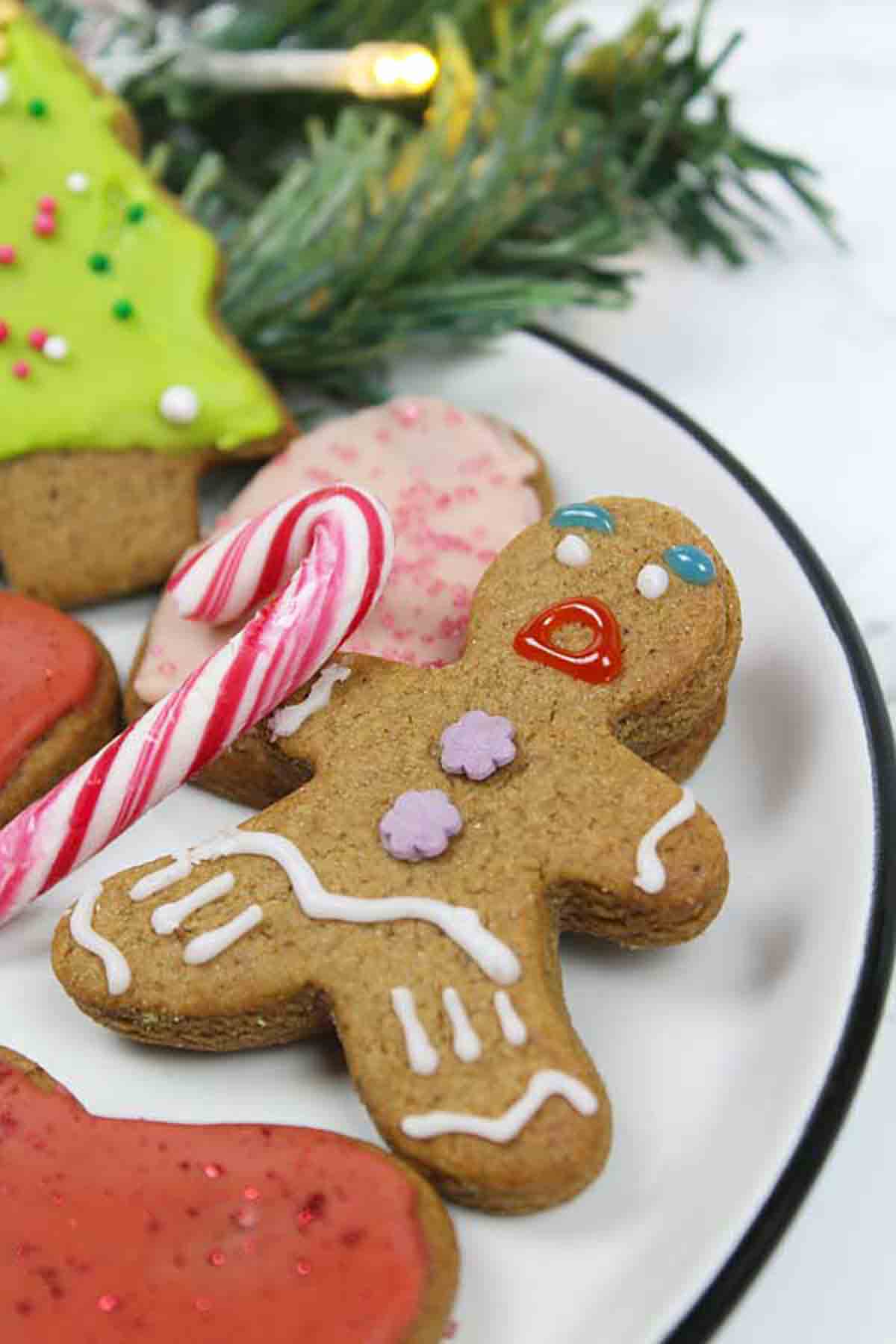 These festive gingerbread balls take just minutes to make and there's no baking required. A delicious but nutritious dessert for any vegan Christmas buffet.
If you like your brownies chewy and fudgy, you'll love this recipe. The brownie batter is mixed with peppermint extract and vegan mint thins, packing a minty punch in every bite.
Thick, chewy oaty bars with homemade fudge swirled throughout. These tasty treats are free from the top 8 allergens, meaning everyone can enjoy them.
Eat the rainbow with this fancy fruit salad. It's a healthy, fun and delicious option to have at your next vegan Christmas party.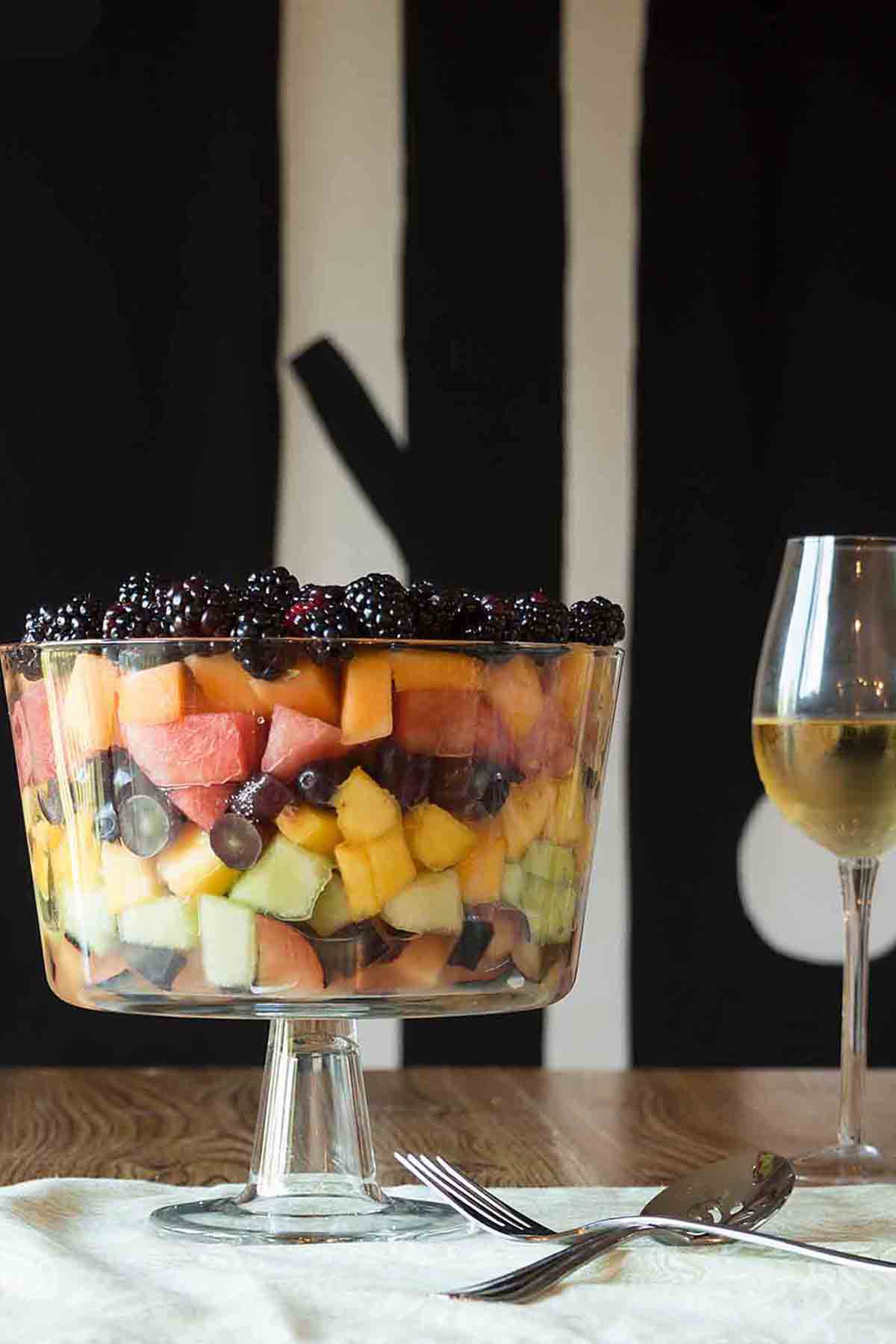 Sweet, smoky, caramelised and crunchy, these candied nuts are the perfect blend of flavours and textures. This recipe uses aquafaba instead of the usual egg whites.
Layers of filo pastry filled with sweetly-spiced mixed nuts. You don't need any honey or dairy to make this tasty baklava.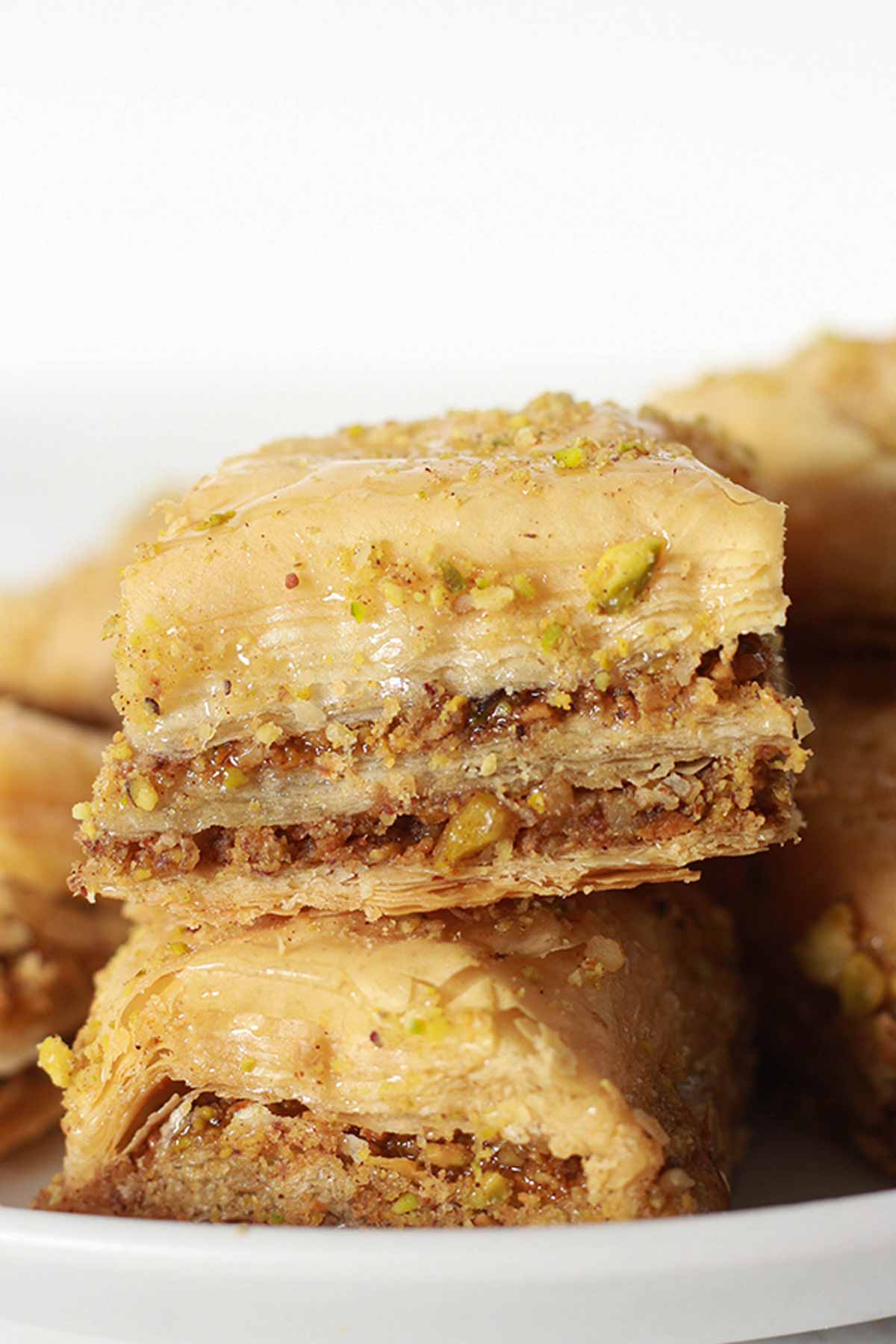 These traditional German gingerbread cookies are soft and cakey. They're packed full of sweet-spices and have a hint of citrus flavour.
Layers of vegan cake, custard, jam, cream and fresh fruit come together to make this British trifle. It serves a crowd so is perfect for sharing.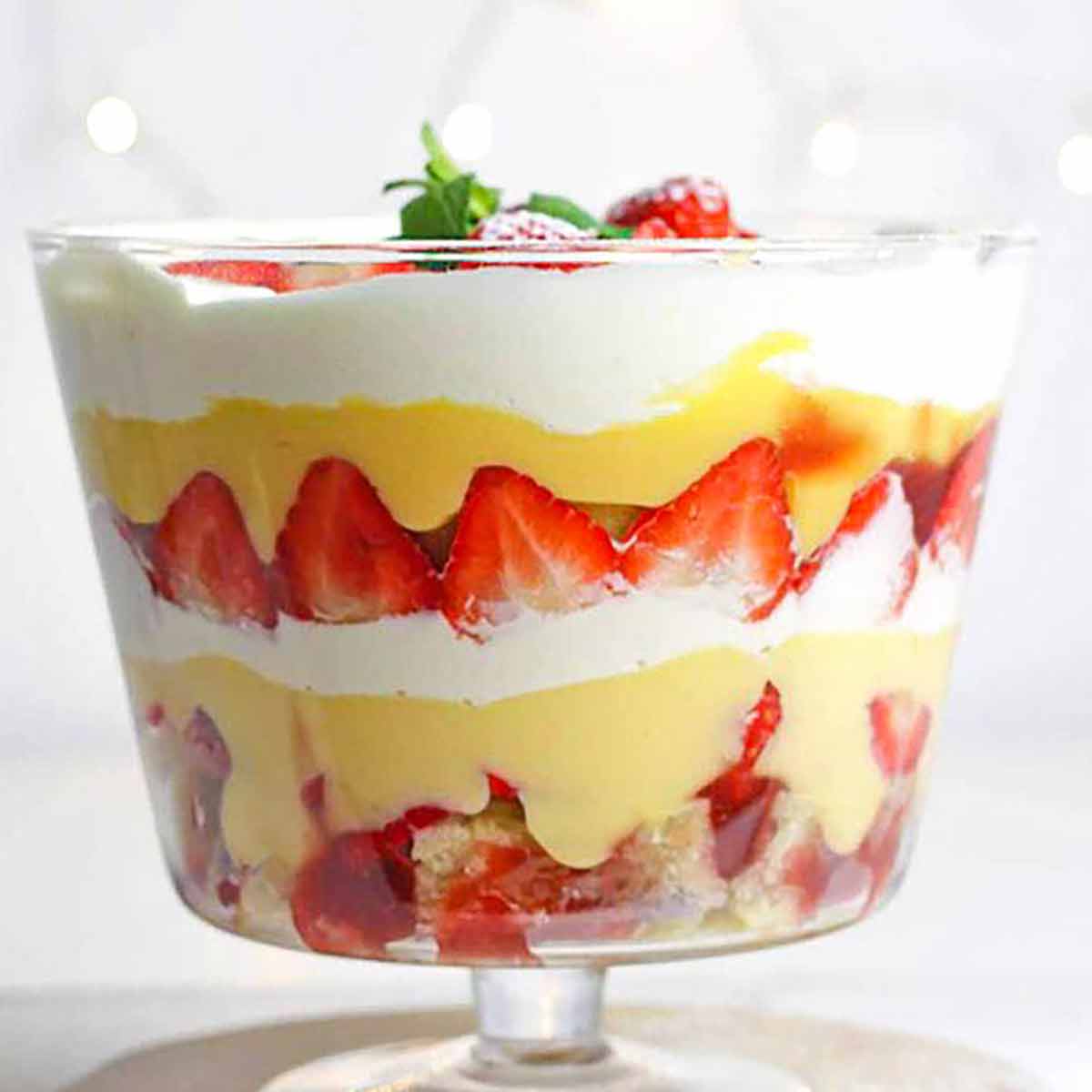 I hope you like these vegan Christmas party food recipes. If you find this post useful, please give it a share using the buttons on this page. Enjoy! xo

40+ Vegan Christmas Party Food Recipes
The best vegan Christmas buffet food recipes for the whole family to enjoy together.
BakedByClo is a participant in the Amazon Services LLC Associates Program, an affiliate advertising program designed to provide a means for sites to earn advertising fees by advertising and linking to Amazon.com. This site may contain some of these links to Amazon.com & other affiliate programs. If you make a purchase through one of those links, BakedByClo will receive a small commission from the purchase at no additional cost to you.