15 Tasty Vegan Pineapple Desserts
You HAVE to try some of these refreshing vegan pineapple desserts this summer! This post contains 15 easy recipes for all kinds of desserts including cakes, pies, popsicles and more.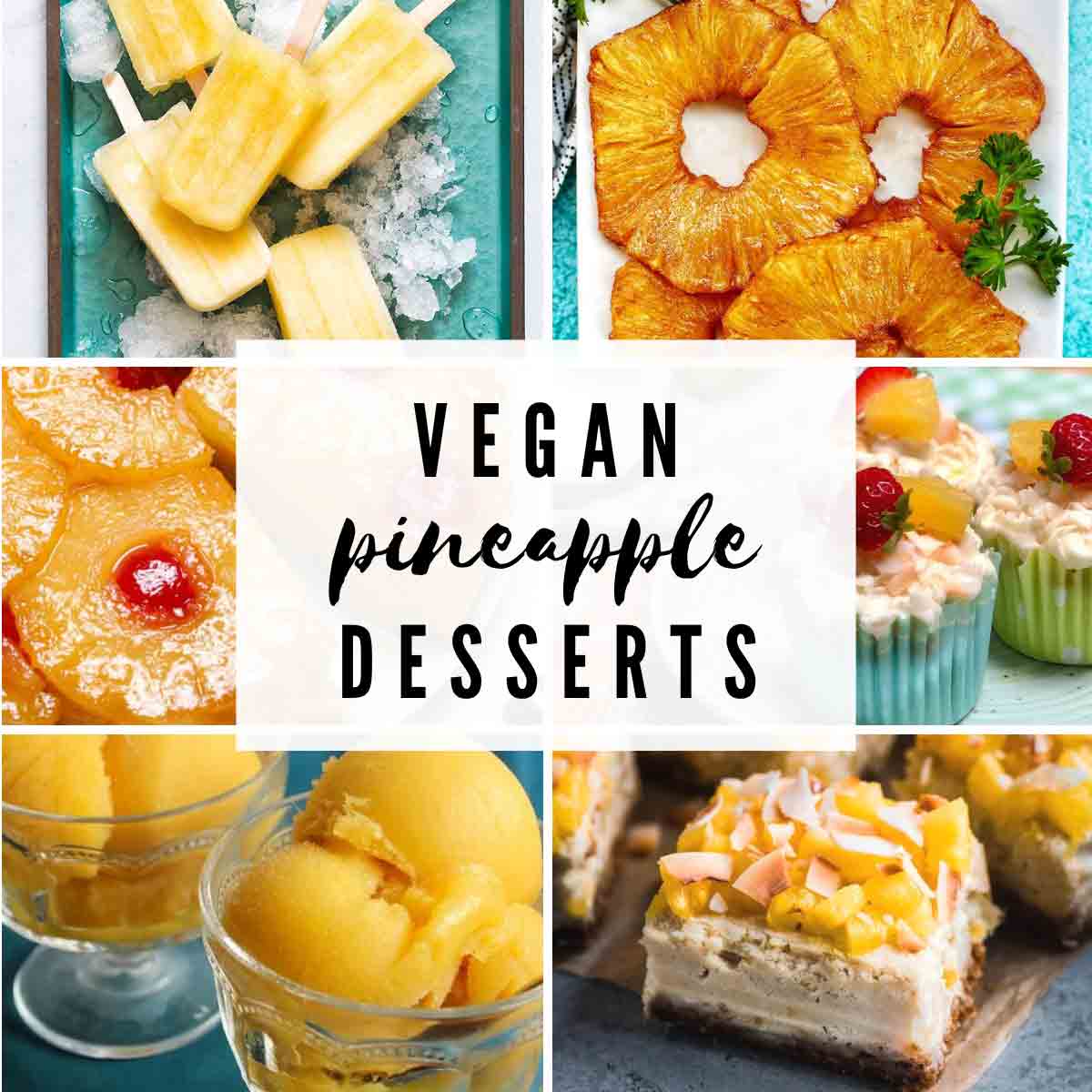 I recently posted a vegan mango desserts round-up post and it felt right to do pineapple next! Using the help of other food bloggers, I'm bringing you this post with 15 vegan pineapple desserts. These will be great for the summer time when you want something a little more exciting than a fruit salad.
I tried to include as much of a variety as I could- the post contains recipes for cakes, cupcakes, pies, popsicles, sorbet, cheesecake and more. I hope that you'll find a new favourite dessert by the time you finish reading this.
The best vegan pineapple desserts
As always, this round-up post is split into categories. I find that this makes the page a little easier to scroll through so that you can find what you're looking for a bit quicker. The categories are: Cakes & cupcakes, frozen desserts, pies, and everything else.
I hope you enjoy the recipes. If you make any of them at home, please leave a comment to let me know how it goes. Happy baking!
Cakes & Cupcakes
Let's start with the cakes. Here are 4 delicious recipes to choose from.
Frozen pineapple desserts
All things frozen! This category includes recipes for popsicles, sorbet and ice cream.
Pies
Below are two fun, easy recipes for pies with pineapple.
Other vegan pineapple desserts
I wasn't sure where to fit these last two desserts in so I'm giving them a category of their own. Below you'll find recipes for cheesecake bars and air fryer pineapple. Yum!
I hope you like these vegan pineapple desserts. If you find this post helpful, please give it a share using the share buttons on this page. Enjoy! xo
BakedByClo is a participant in the Amazon Services LLC Associates Program, an affiliate advertising program designed to provide a means for sites to earn advertising fees by advertising and linking to Amazon.com. This site may contain some of these links to Amazon.com & other affiliate programs. If you make a purchase through one of those links, BakedByClo will receive a small commission from the purchase at no additional cost to you.