70+ Accidentally Vegan Biscuits UK
Wondering which biscuits are accidentally vegan in the UK? This post will help you out! It contains information about all types of biscuits, including big name brands and supermarket own-brands. This accidentally vegan biscuits list includes things like Maryland cookies, bourbon biscuits, vanilla wafers, ginger nut biscuits, Party Rings and lots more!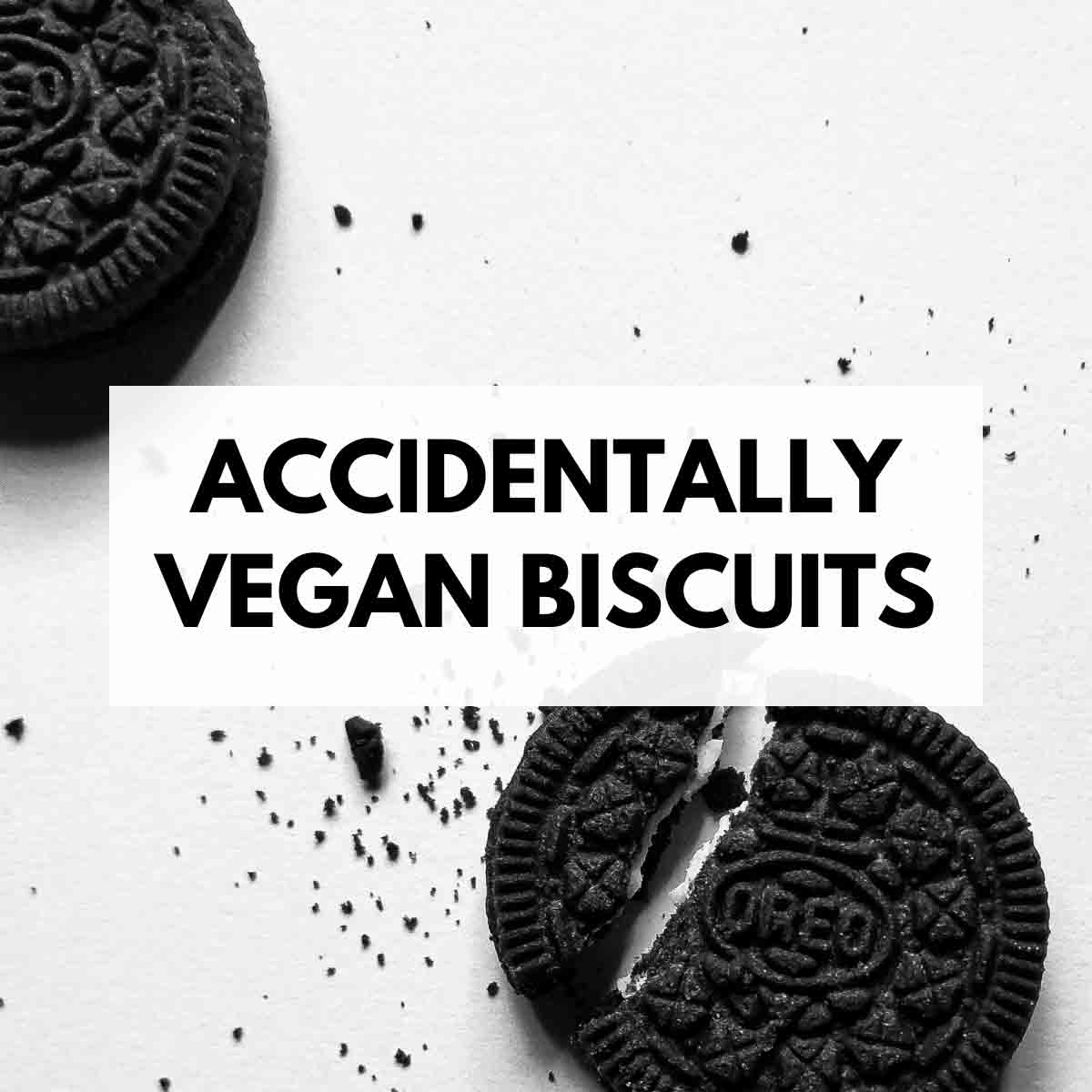 Following on from my accidentally vegan sweets posts, I wanted to make an accidentally vegan biscuits one too. You may know the most common vegan-friendly biscuits in the UK like rich tea and bourbons, but there are a whole bunch of branded and off-brand biscuits of different varieties that you can enjoy!
I've split this list up into each type of biscuit, then linked the different brands underneath. This is just to give you an idea of which shops you can buy them in, although you'll find some of them in more than one of the big supermarkets.
Which biscuits are accidentally vegan?
I've found 16 different types of biscuits that do not contain any animal products. These are biscuits that were not intended to be made for vegans (but just happen to be vegan-friendly), so I haven't listed any specifically vegan brands here. I hope you enjoy this post and if you know of any other vegan-friendly options, please leave a comment so I can add it to the post!
Digestive biscuits
Many digestive biscuits are accidentally vegan. As with most biscuits, the main non-vegan ingredients to watch out for would be milk and/or egg. Here are the vegan-friendly options in the UK: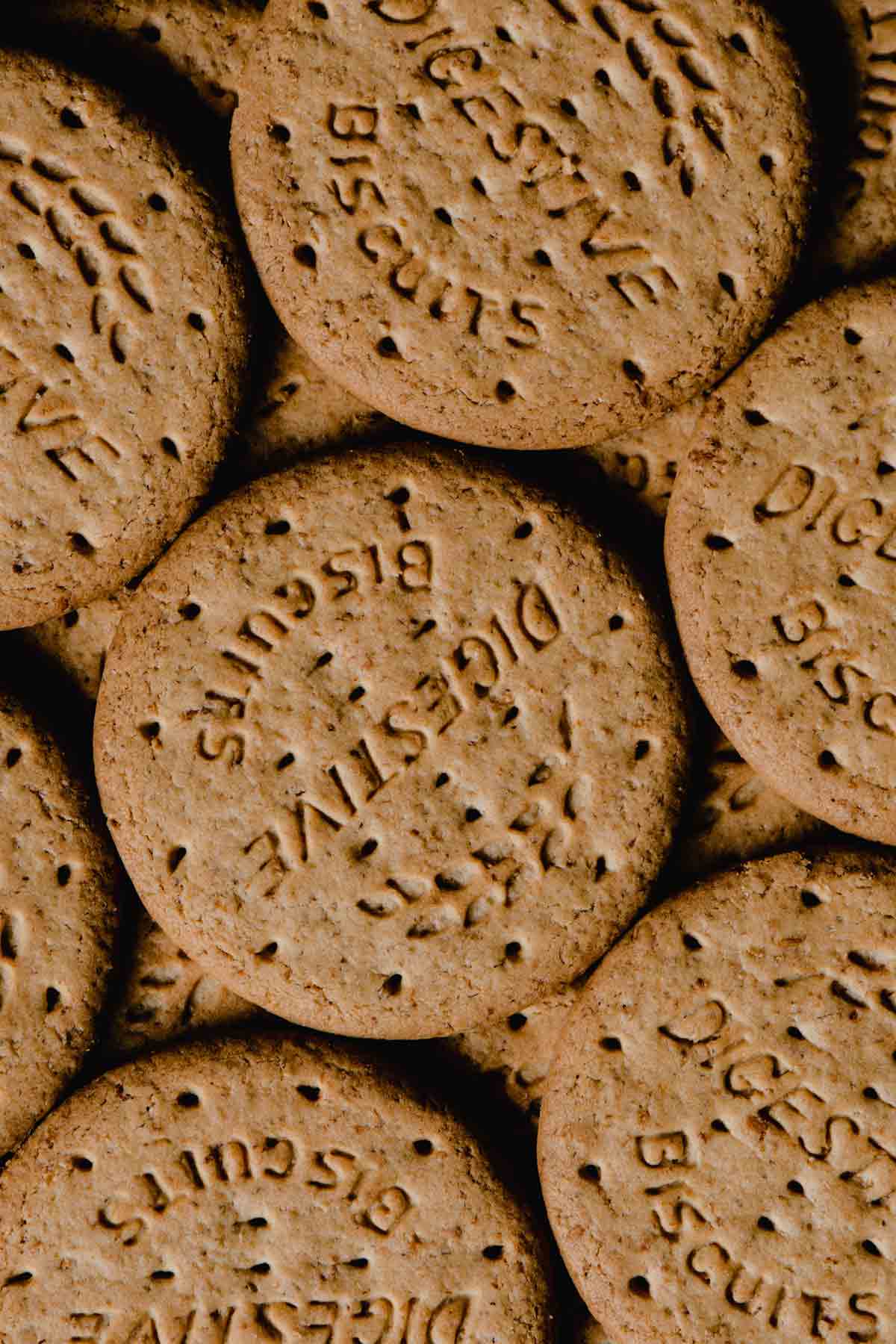 Chocolate digestives
Rich tea biscuits
From my experience, most rich tea biscuits are accidentally vegan. There are a few brands that contain milk but the ones below are free-from animal byproducts:
Fig rolls
Fig rolls are often made using milk but the two brands below are vegan-friendly.
Hobnobs
McVitie's Hobnobs are vegan. Hobnobs are the main brand name but there are many other own-brand oat biscuits that are just the same. They are usually called oaty rounds or oaties.
Custard creams
I could only find two accidentally vegan custard cream brands in the UK because most of them contain milk. I've listed the two brands below, but if you're up to the challenge, you can use my recipe to make your own custard creams at home!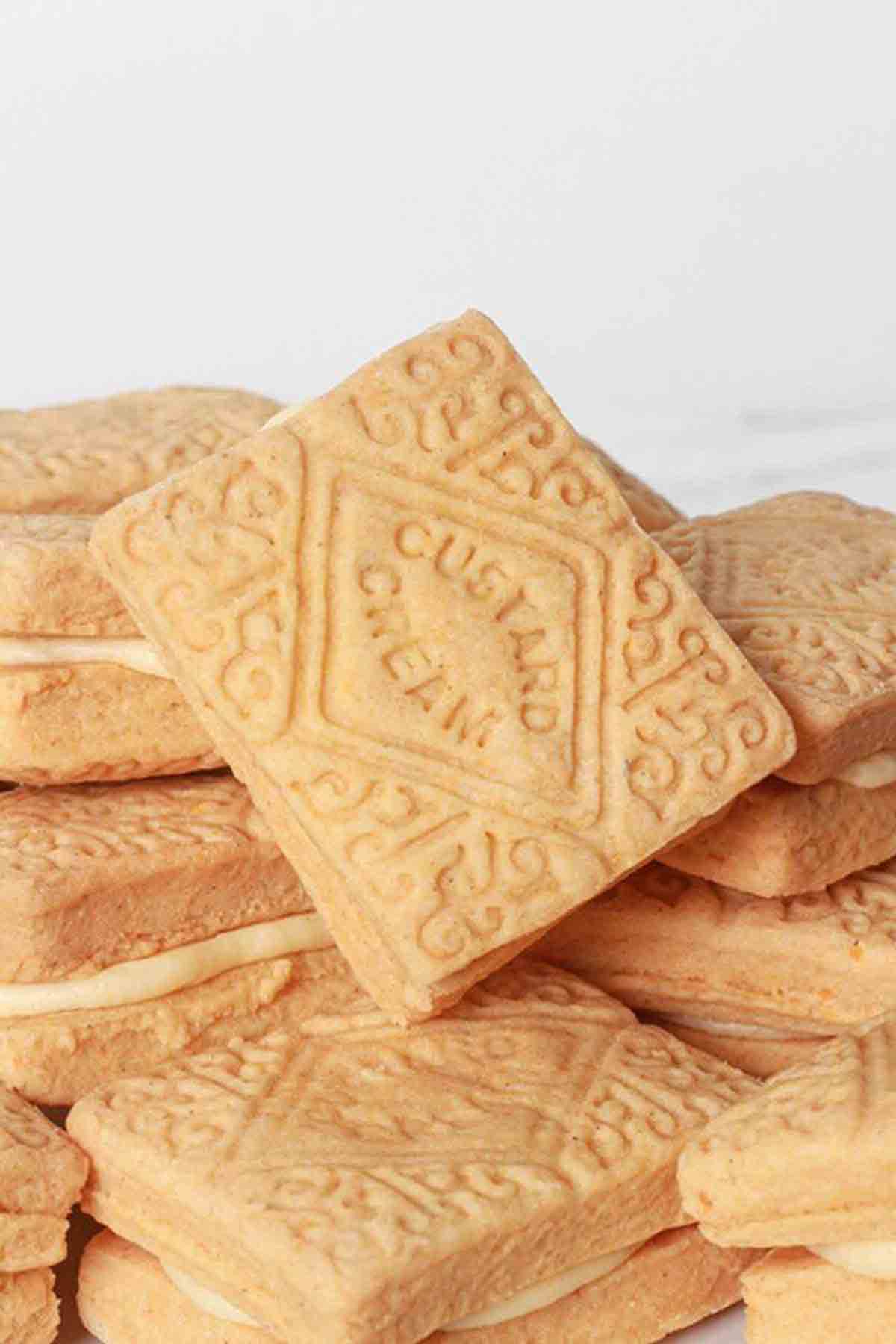 Nice biscuits
Here are the accidentally vegan Nice biscuit brands:
Jammie Dodgers
All Jammie Dodgers are vegan, including the raspberry, chocolate, strawberry and apple flavours, as well as the minis. Below are some other accidentally vegan jammy biscuits:
Bourbons
If you've been vegan for any length of time, I'm sure you'll know bourbons are accidentally vegan most of the time! Here are the vegan-friendly brands I could find:
Lotus Biscoff
The classic Lotus Biscoff biscuits are vegan, as are the sandwich biscuits. Chocolate Lotus Biscoff biscuits are not vegan-friendly because they contain milk. Biscoff smooth spread and crunchy spread are both accidentally vegan.
Related posts:
Oreos
Most Oreos are accidentally vegan. However, although their list of ingredients does not include any animal byproducts, there is a risk of cross-contamination, which is why Oreo does not claim the biscuits are vegan. Most flavours of Oreo in the UK are accidentally vegan, including original, vanilla and raspberry, choco brownie, vanilla and caramel flavoured biscuit, and golden Oreos.
Peanut butter Oreos and chocolate covered Oreos are not vegan-friendly. If you're trying any new flavours that have been imported from the US, always check the label before buying.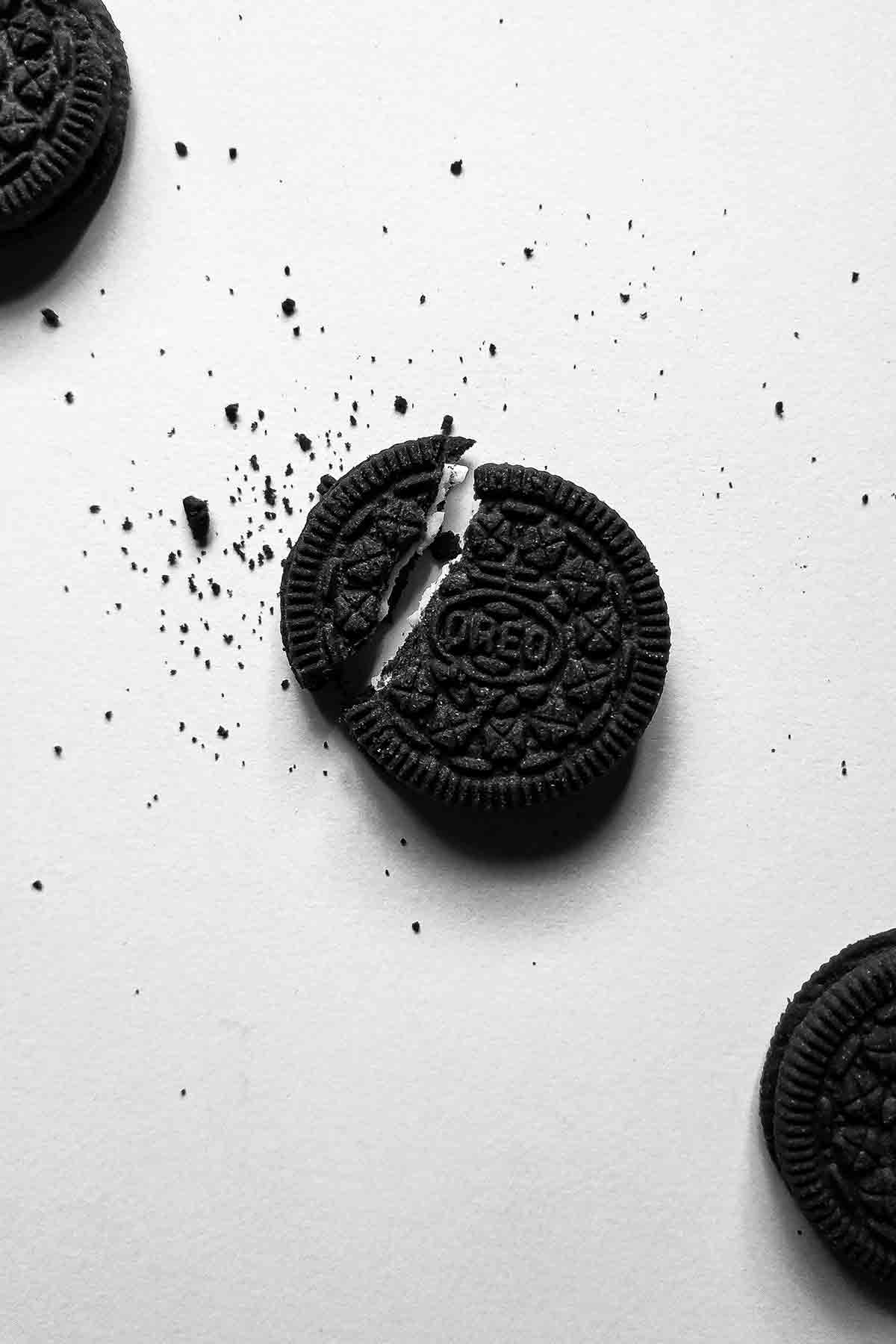 Wafers
Are wafers a biscuit? I'm going to say yes! There are a few different accidentally vegan wafers in the shops, including much-loved pink wafers:
Ginger nuts
Ginger nut biscuits are hard, crunchy biscuits with a powerful ginger kick. Here are the accidentally vegan ginger nut biscuits options in the UK: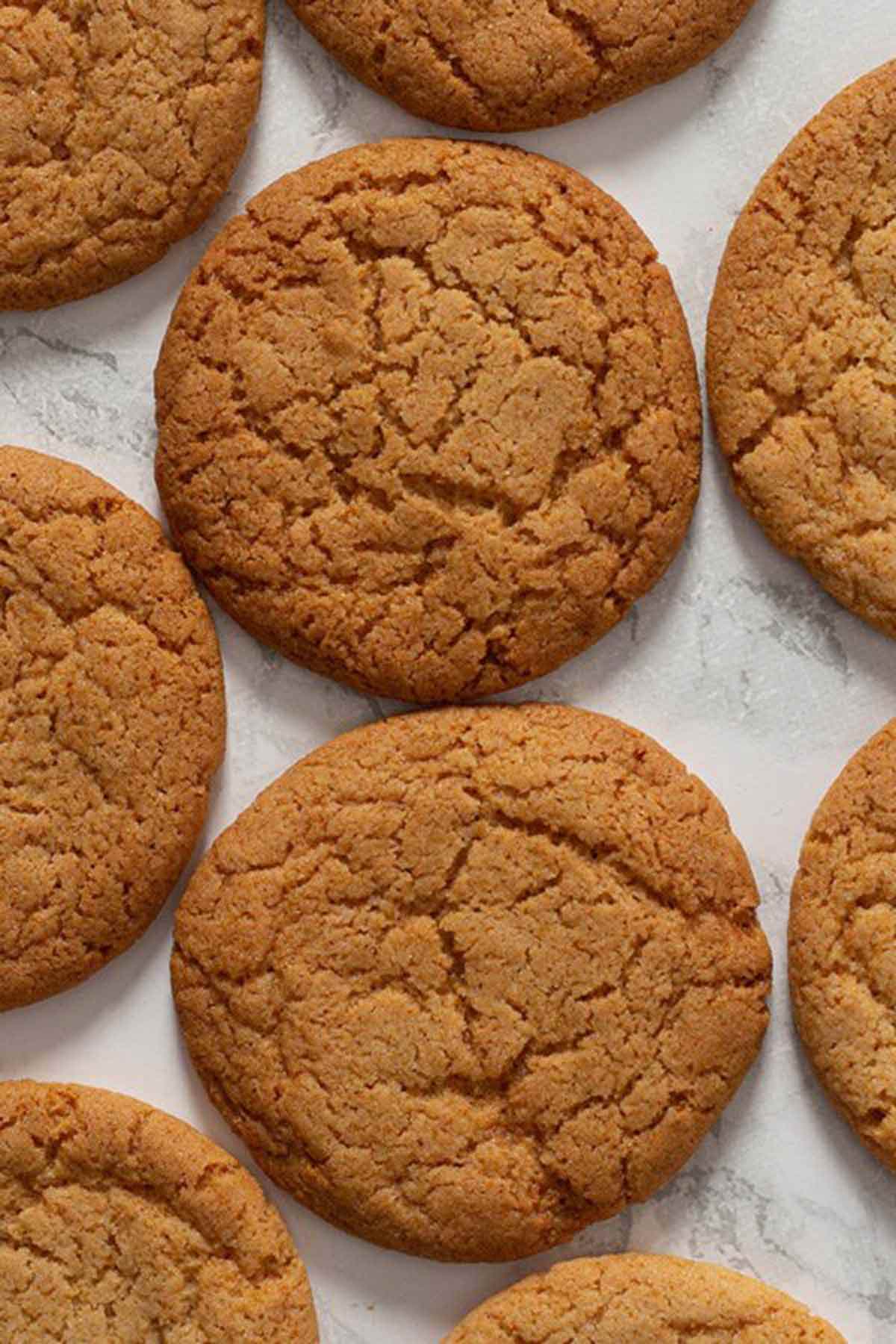 Party Rings
All Party Rings biscuits are accidentally vegan, including original, minis and the chocolate variety.
Shortcake biscuits
I could only find three accidentally vegan shortcake biscuits in the UK, two of which are fruity. Let me know if you know of any others!
Chocolate chip cookies
The following chocolate chip cookies are accidentally vegan: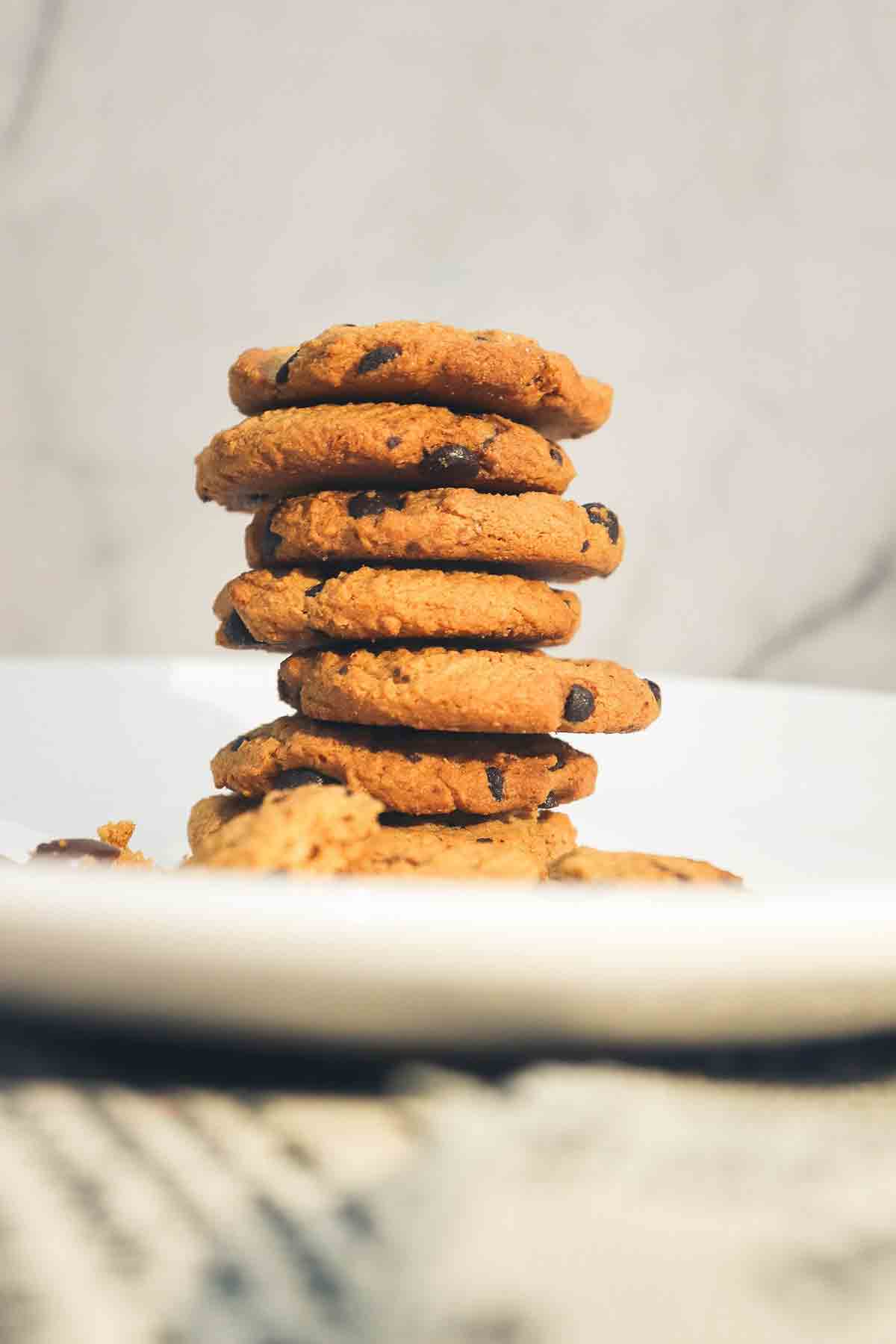 I hope you enjoy this list of accidentally vegan biscuits. Check out my vegan biscuits recipes post for more!
BakedByClo is a participant in the Amazon Services LLC Associates Program, an affiliate advertising program designed to provide a means for sites to earn advertising fees by advertising and linking to Amazon.com. This site may contain some of these links to Amazon.com & other affiliate programs. If you make a purchase through one of those links, BakedByClo will receive a small commission from the purchase at no additional cost to you.