35 Vegan Chinese Recipes For Chinese New Year
These vegan Chinese recipes are perfect for Chinese New Year 2023! There's something for everyone, including stir fry, salads, tofu dishes, desserts and more!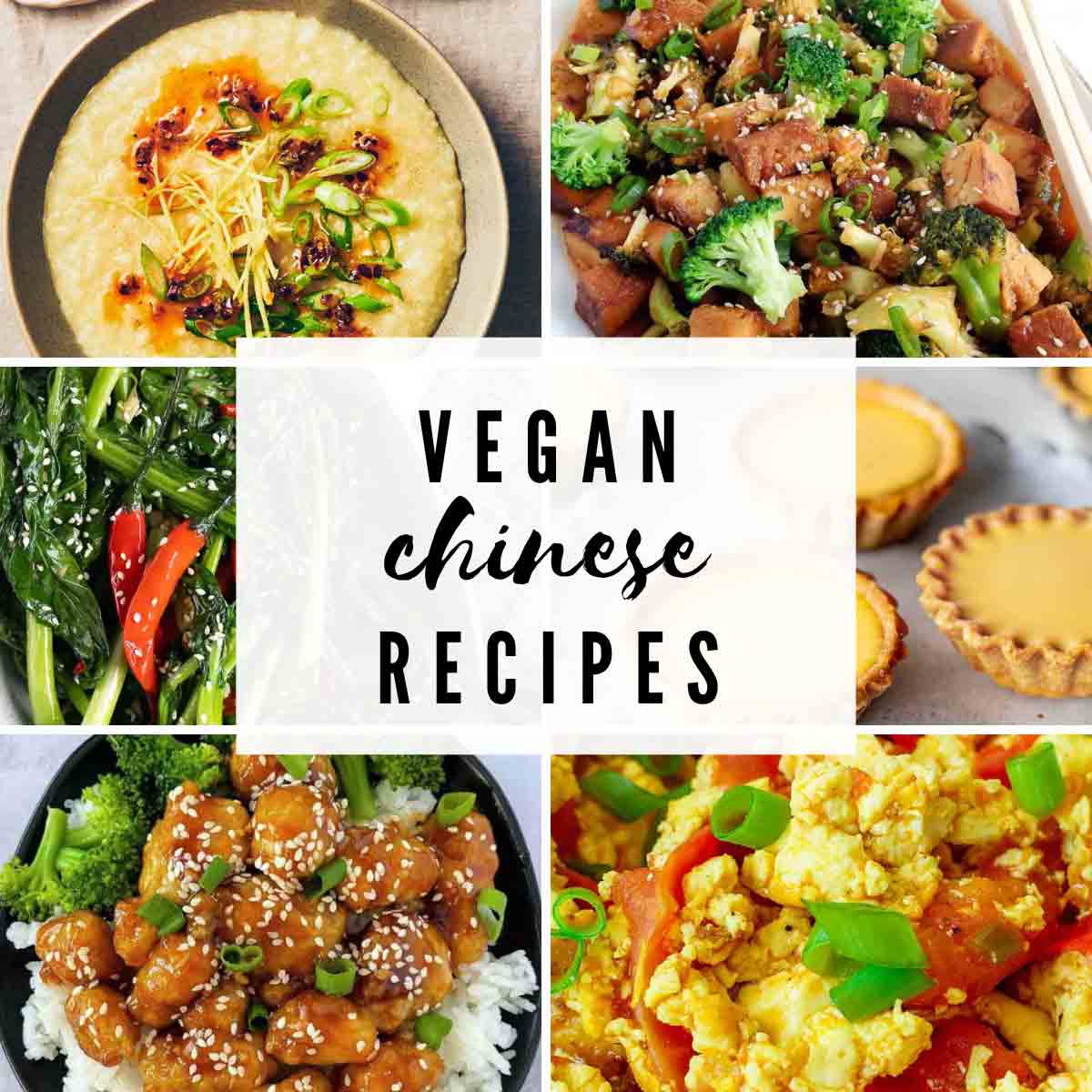 It's coming up for Chinese New Year 2023 and I thought there would be no better time to make this post full of vegan Chinese recipes.
I am a huge fan of Chinese takeaway food but for special occasions, it's always nice to make your own food from scratch. I've enlisted the help of other food bloggers to bring you this collection of 35 Chinese recipes that are all vegan-friendly. I hope you enjoy!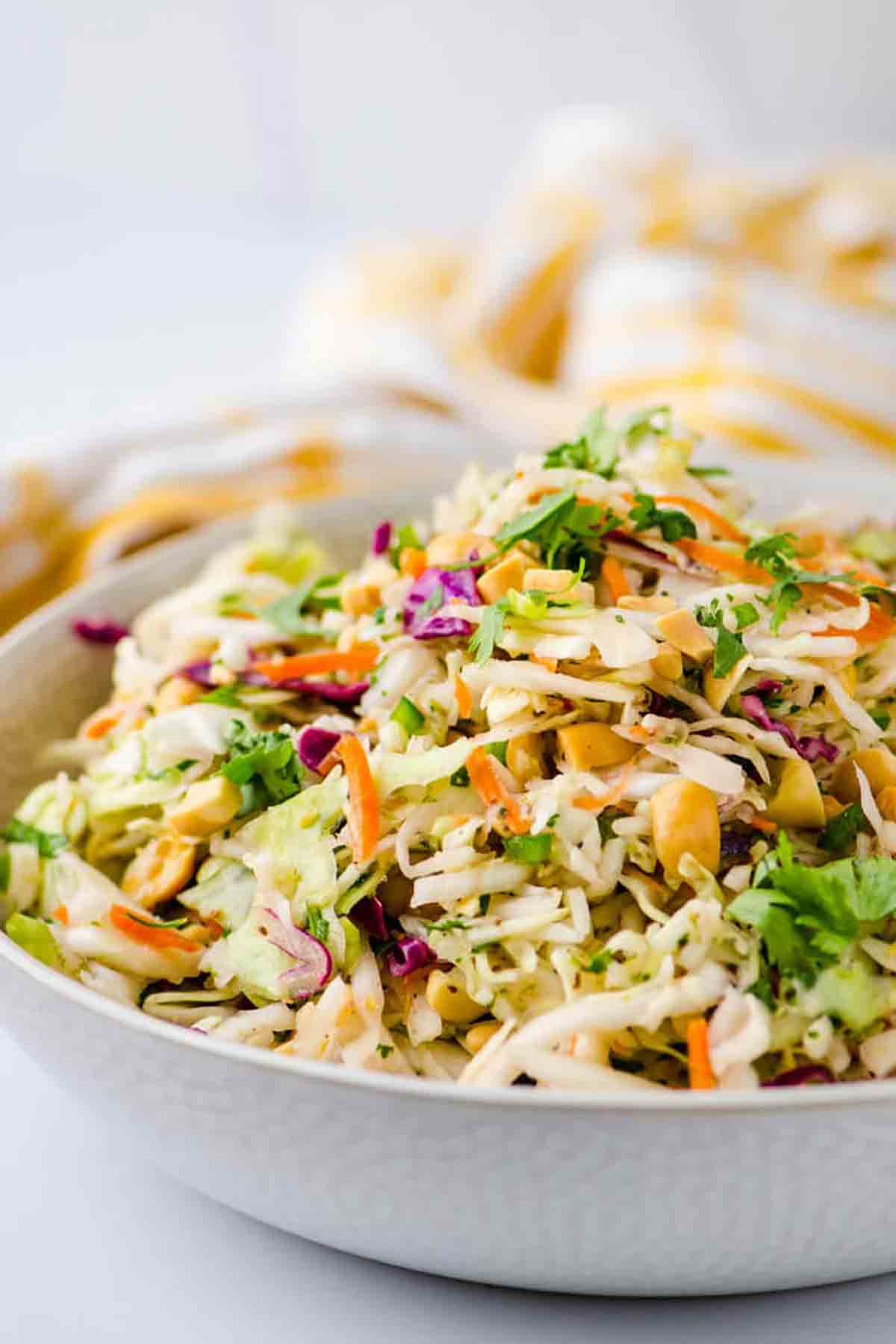 Use bagged coleslaw and a few fresh herbs to make this awesome slaw. It's great on its own or as a side dish with Szechuan!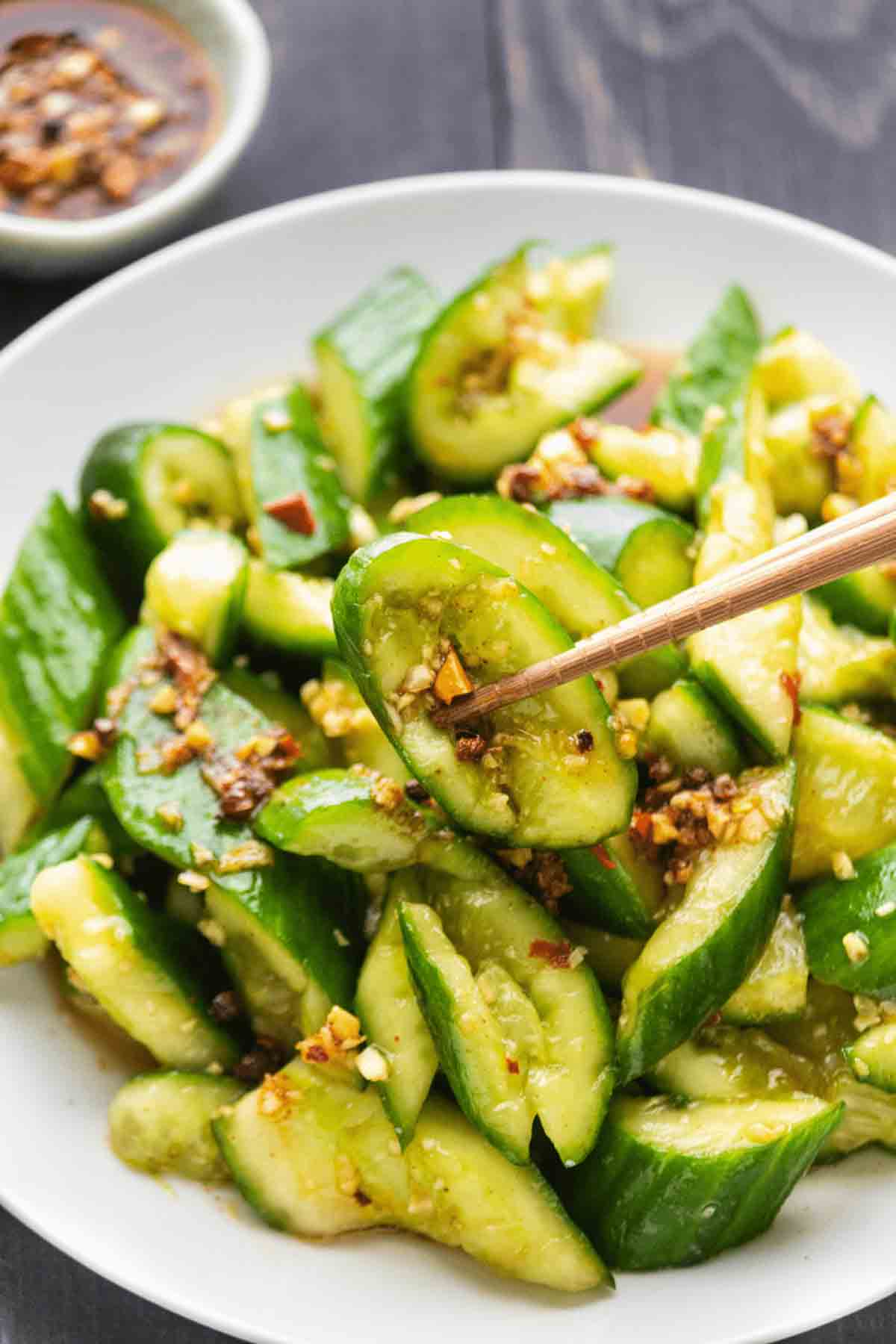 Enjoy this Chinese smashed cucumber salad as a tasty side dish. It's bursting with flavour from a spicy vinaigrette made using vinegar and chilli oil!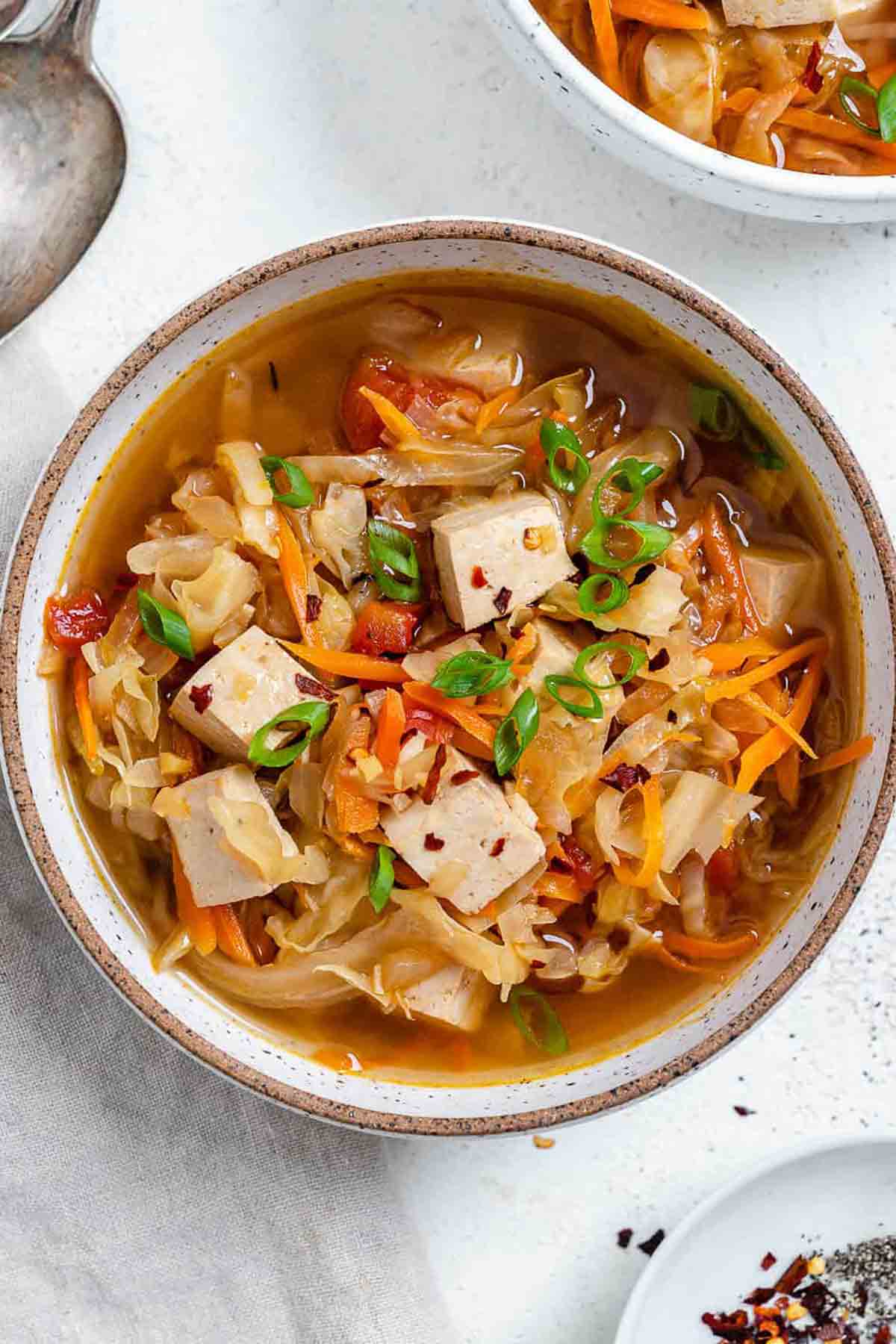 This easy hot and sour soup is packed with lots of veggies and is the perfect way to end your day! It's comforting and crazy delicious.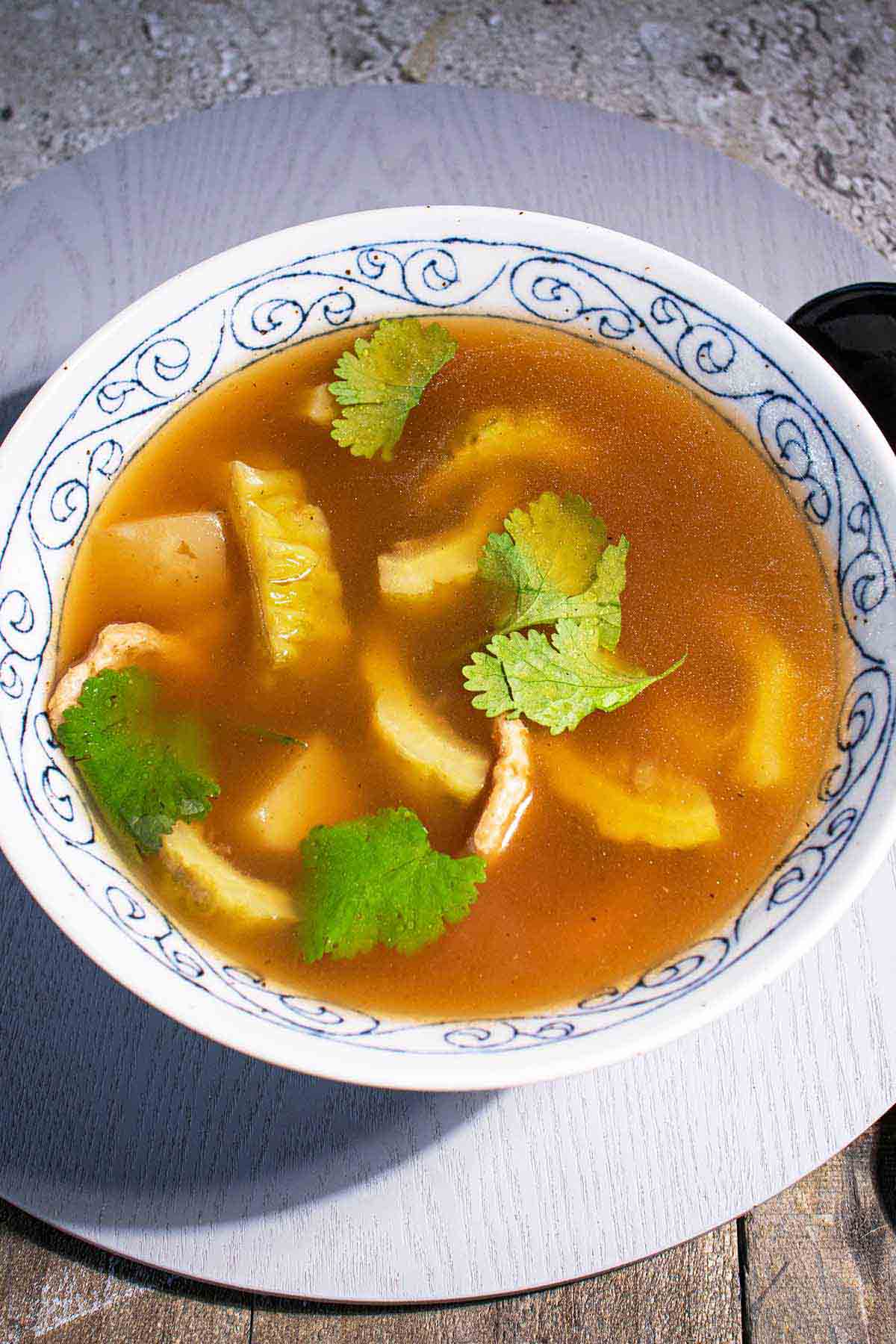 A healthy, one-pot soup with bitter gourd and pineapple. Super easy to make and ready in just 30 minutes.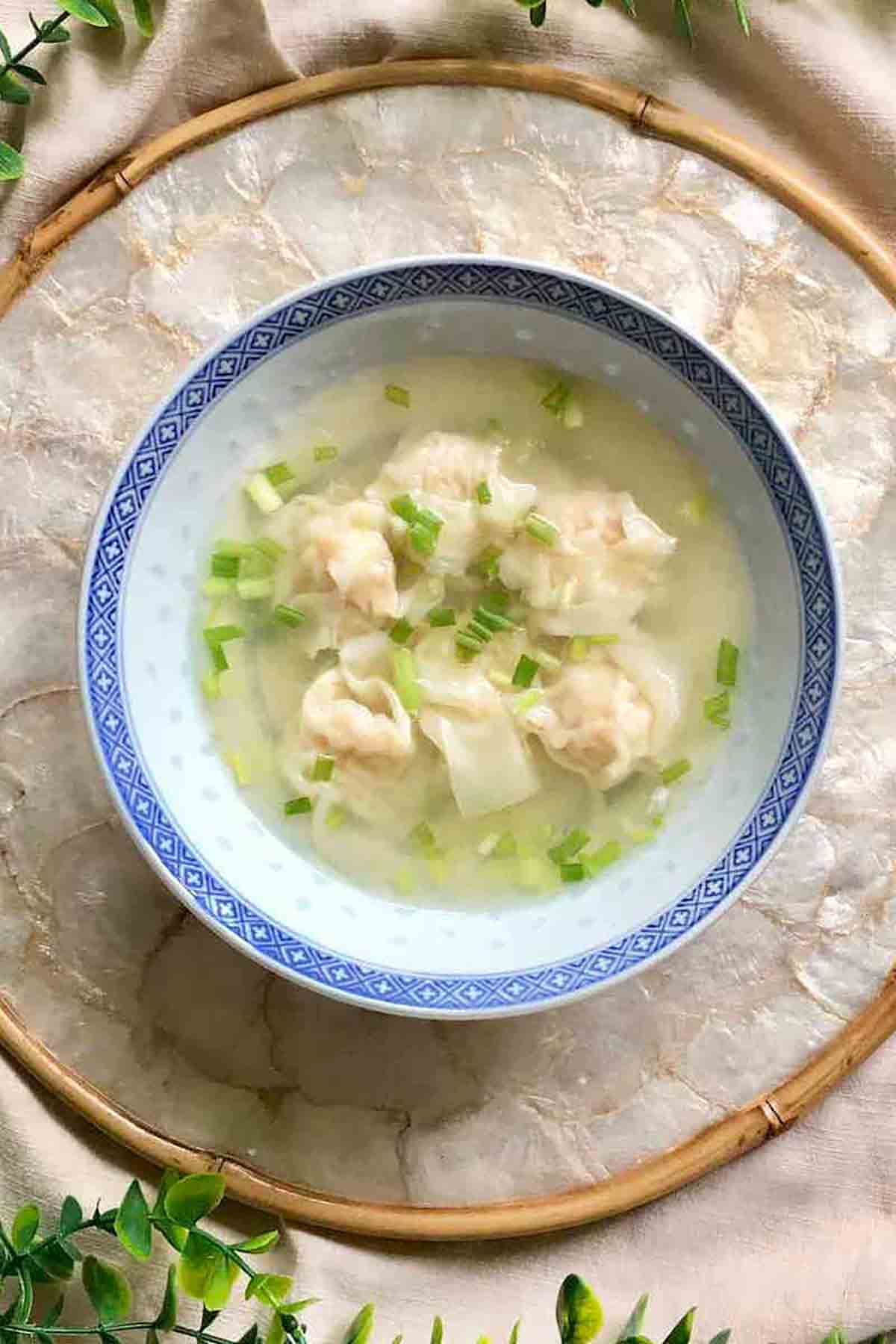 An easy 20 minute wonton soup recipe that is vegan but tastes just like the classic version! Packed with immune-boosting garlic and ginger.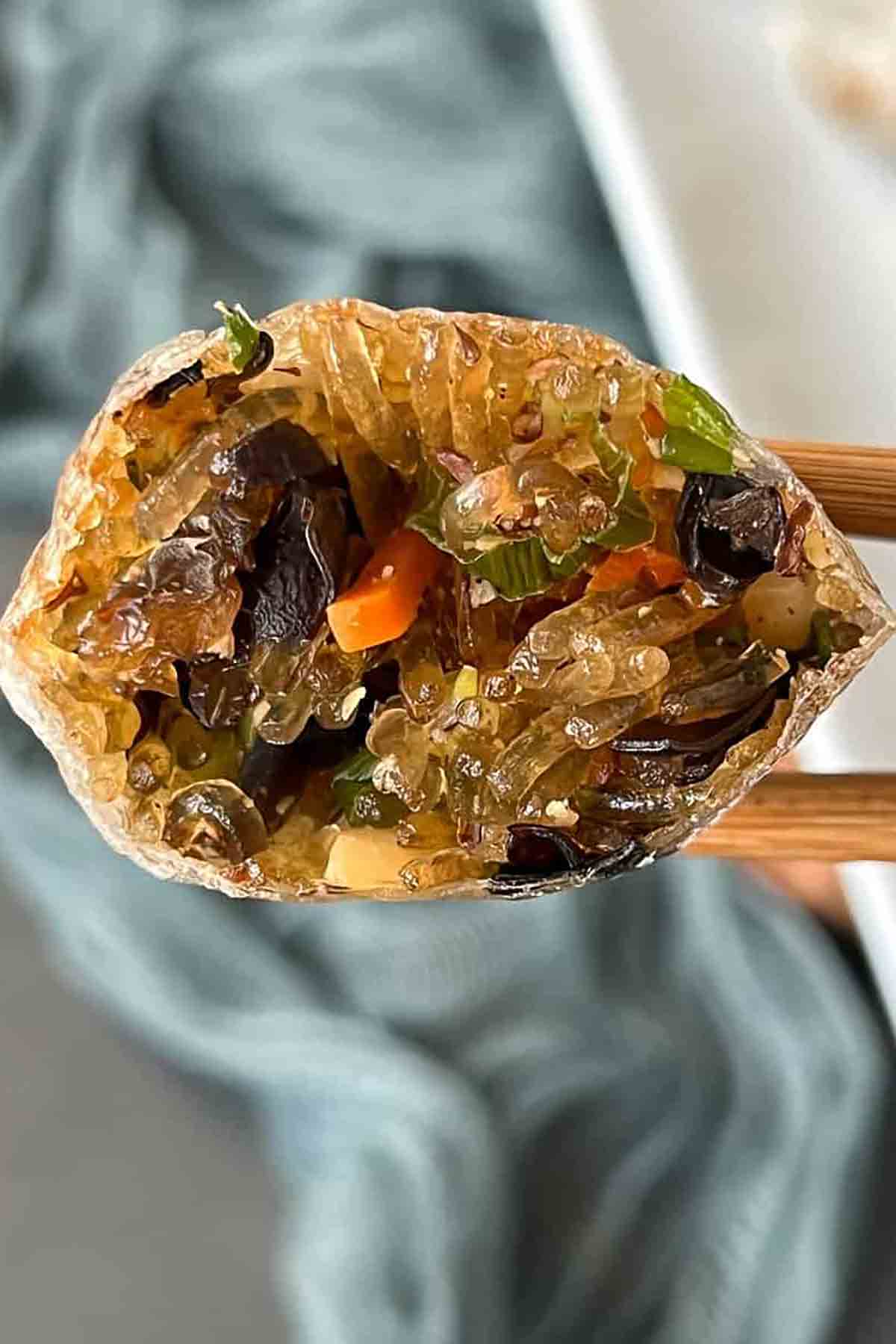 Air fryer spring rolls are one of the easiest and most delicious snacks to serve at a vegan Chinese New Year dinner. They're crispy, crunchy, and packed with umami flavours!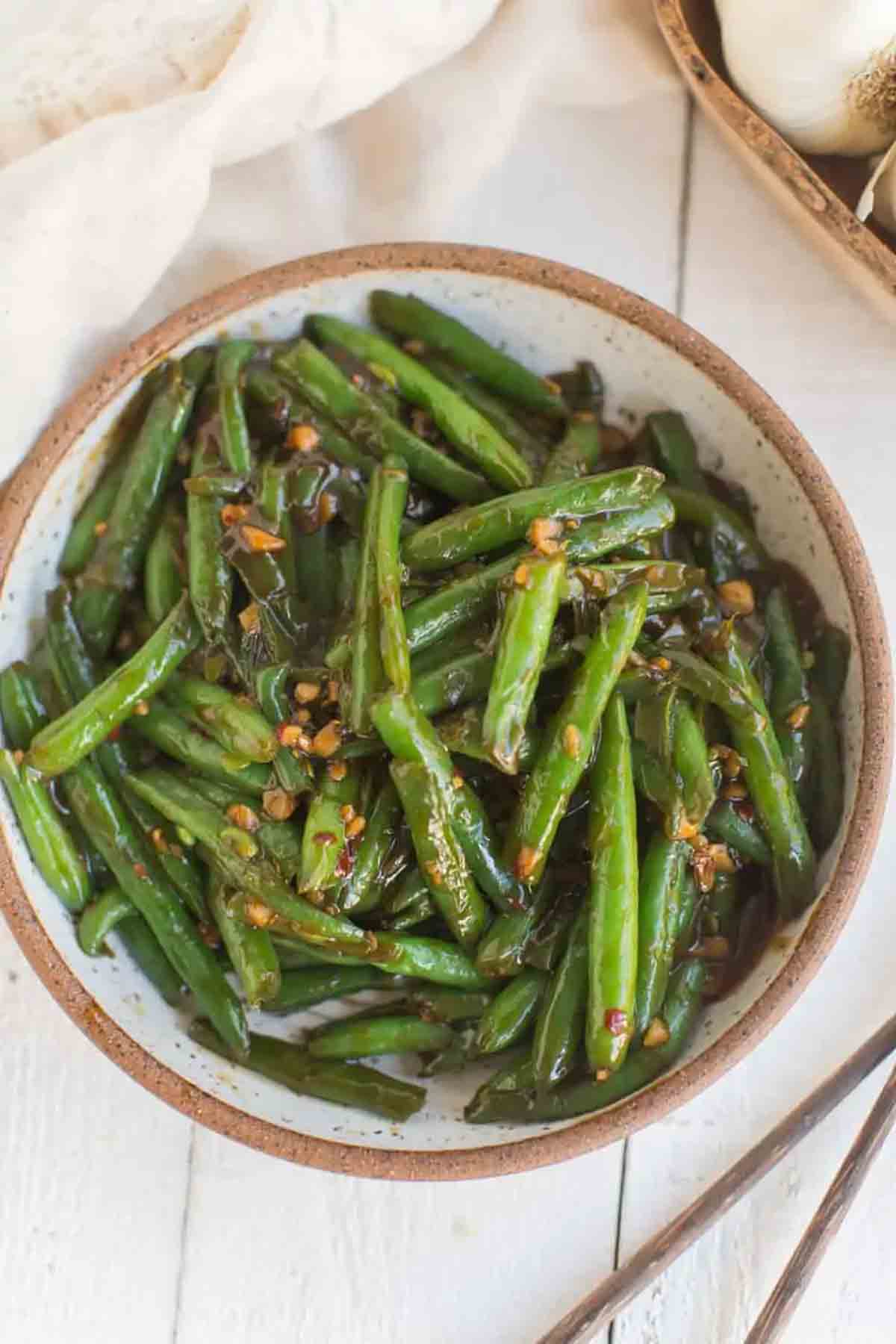 These authentic Chinese green beans taste better than takeout, and they're so easy to make!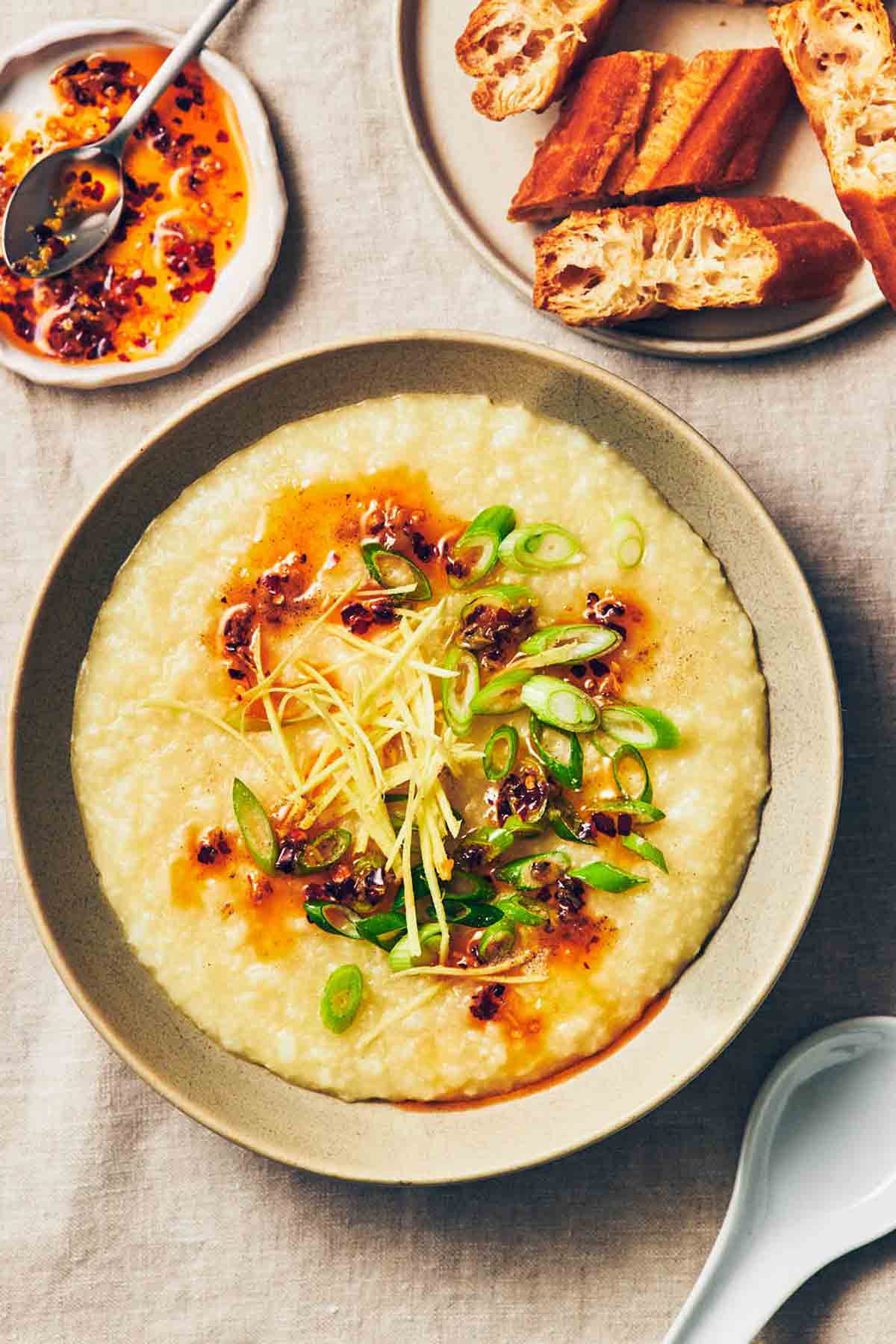 This easy vegan congee (rice porridge) is simple but full of flavour. It's easy to make with simple ingredients.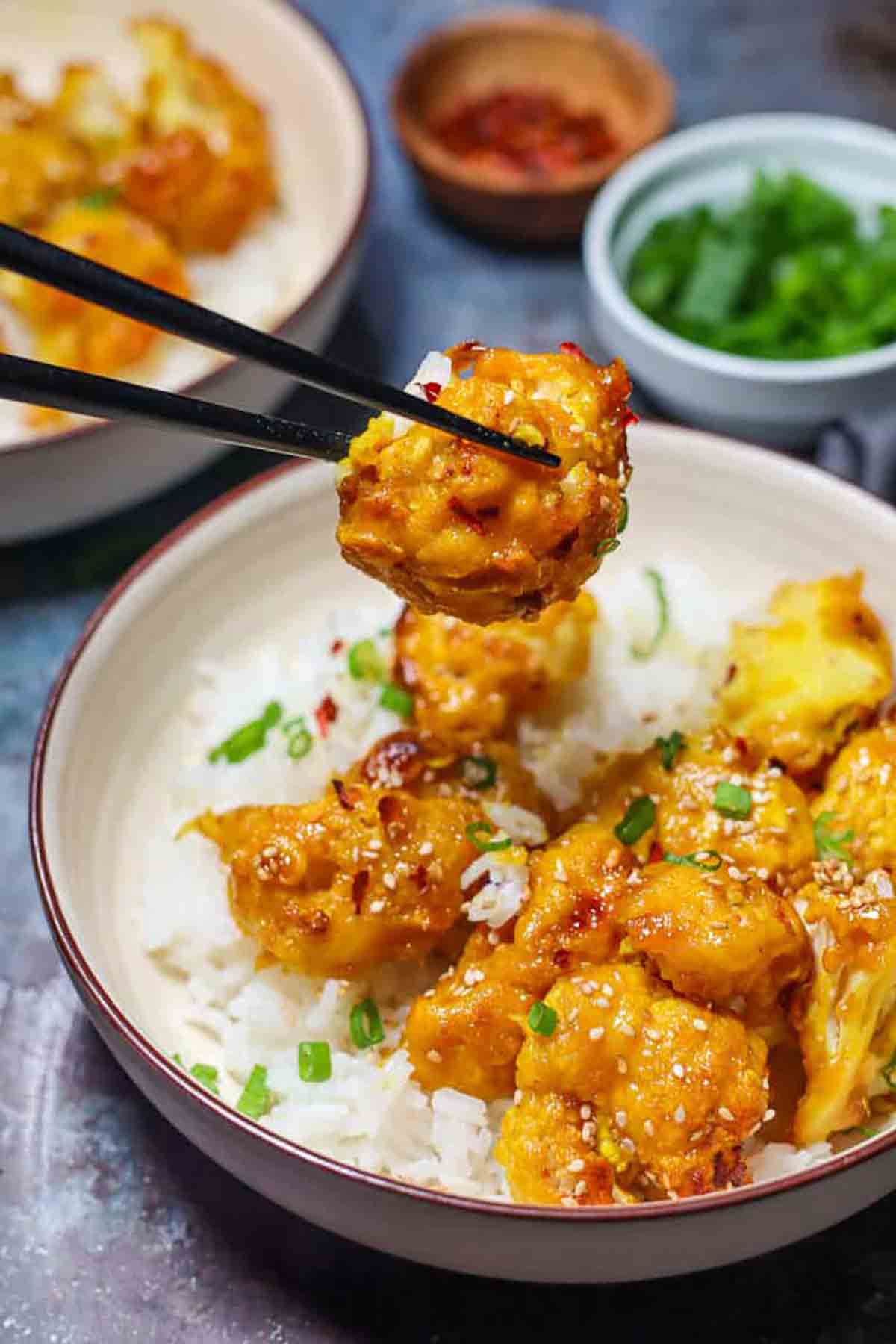 These orange cauliflower wings are full of flavour and gluten-free. They are the perfect vegan Chinese New Year side dish or starter.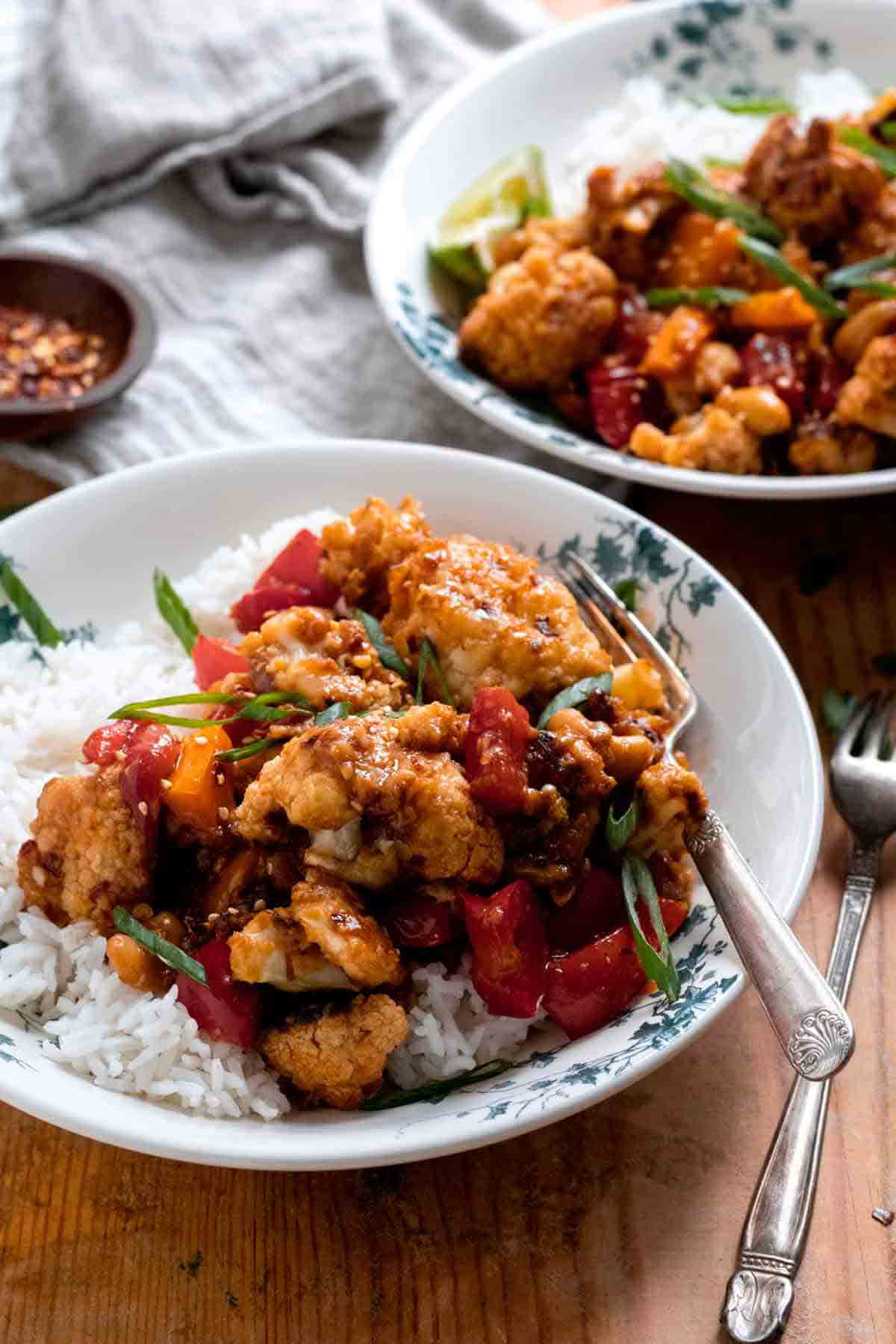 This vegan Chinese takeaway inspired dish is tangy, spicy, and slightly sweet! A delicious, simple and gluten free meal that only requires 30 minutes of prep!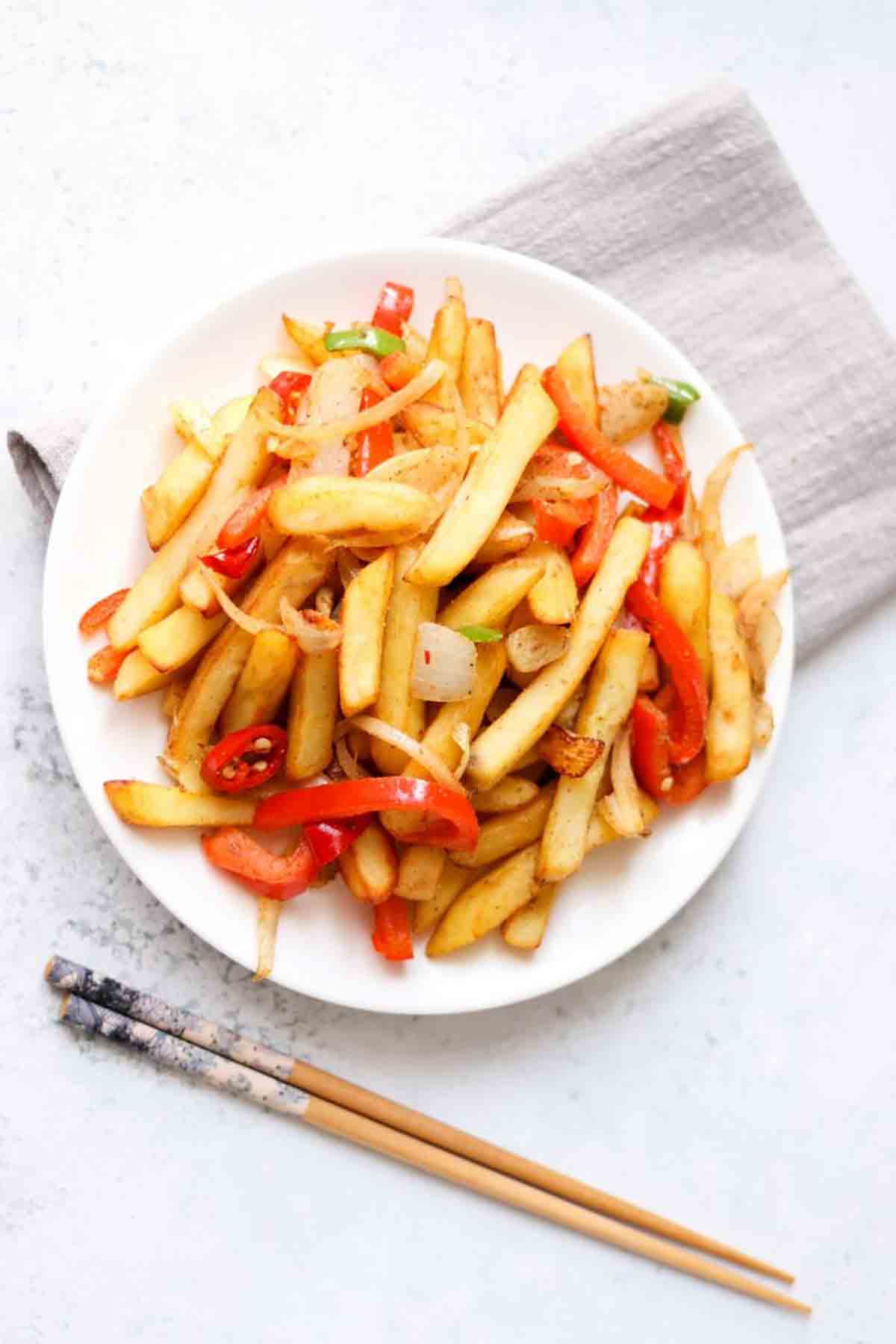 Delicious Chinese salt and pepper chips! The perfect side dish for any vegan Chinese New Year meal!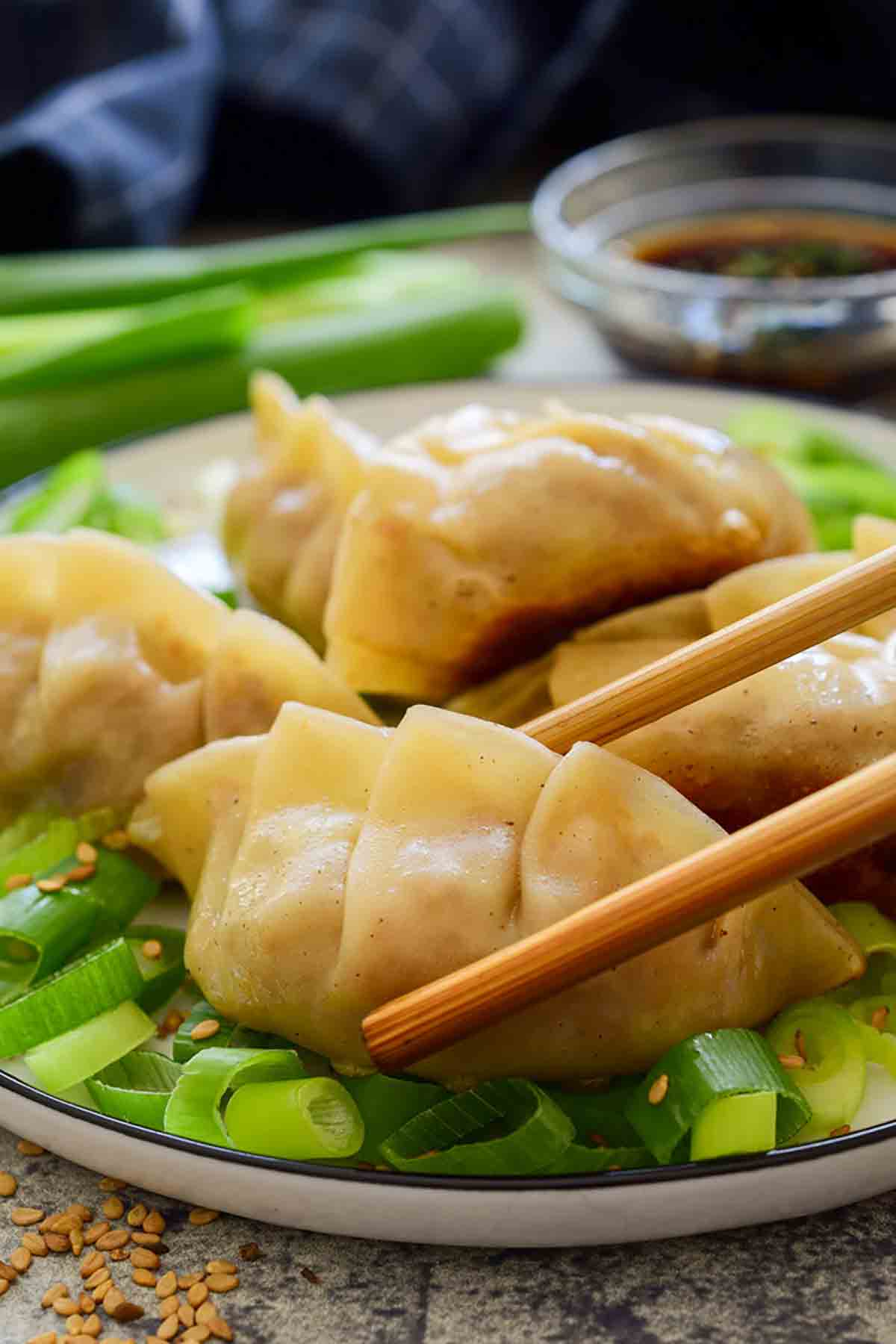 These vegan dumplings feature a faux pork, shiitake and cabbage filling. They are the "meatiest" veggie dumplings out there and they are surprisingly easy to make!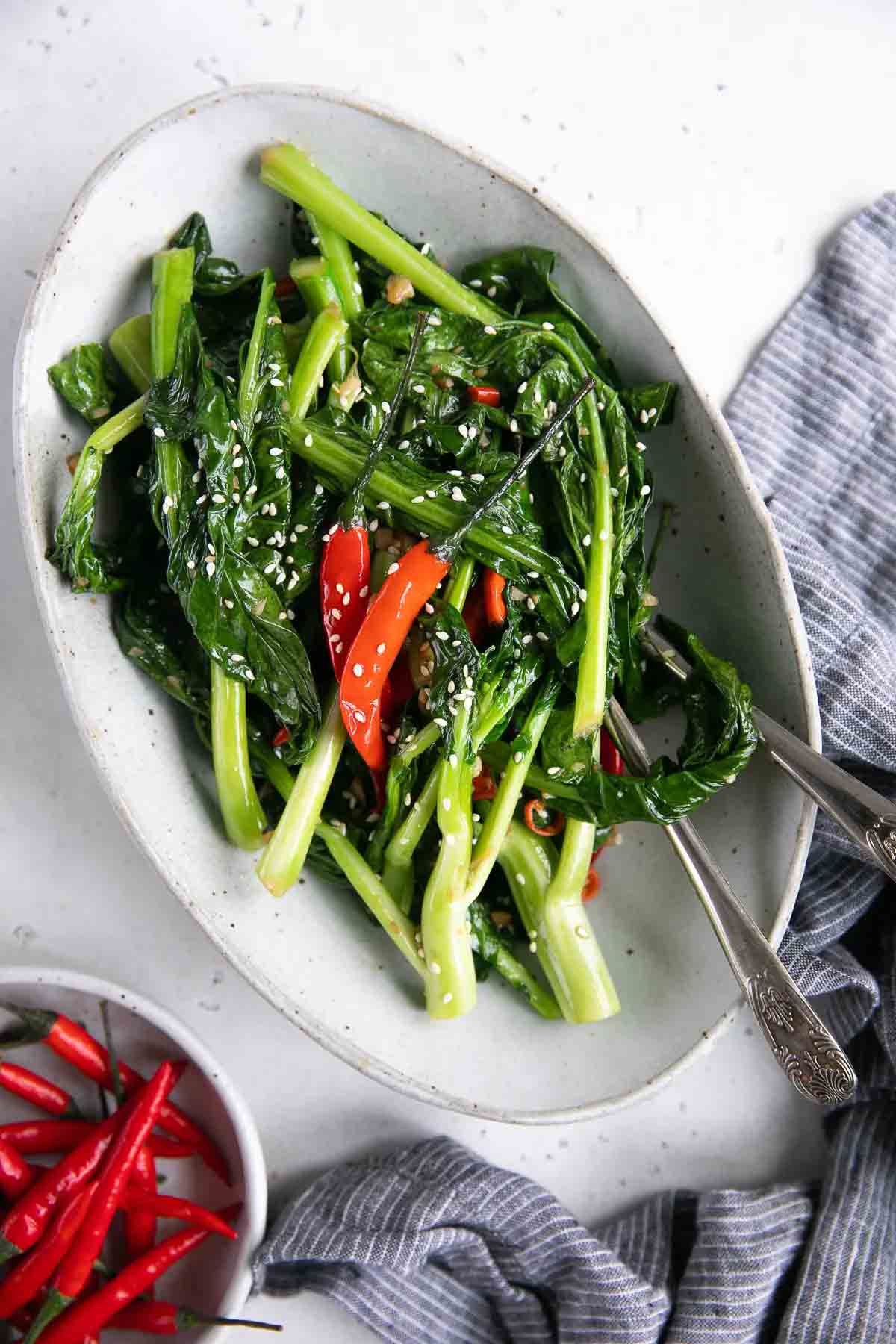 Perfectly tender-crisp chinese broccoli (Gai Lan) is made with simple ingredients including fresh garlic and soy sauce. Ready in under 15 minutes, you can enjoy this flavourful side dish with any of your main meals.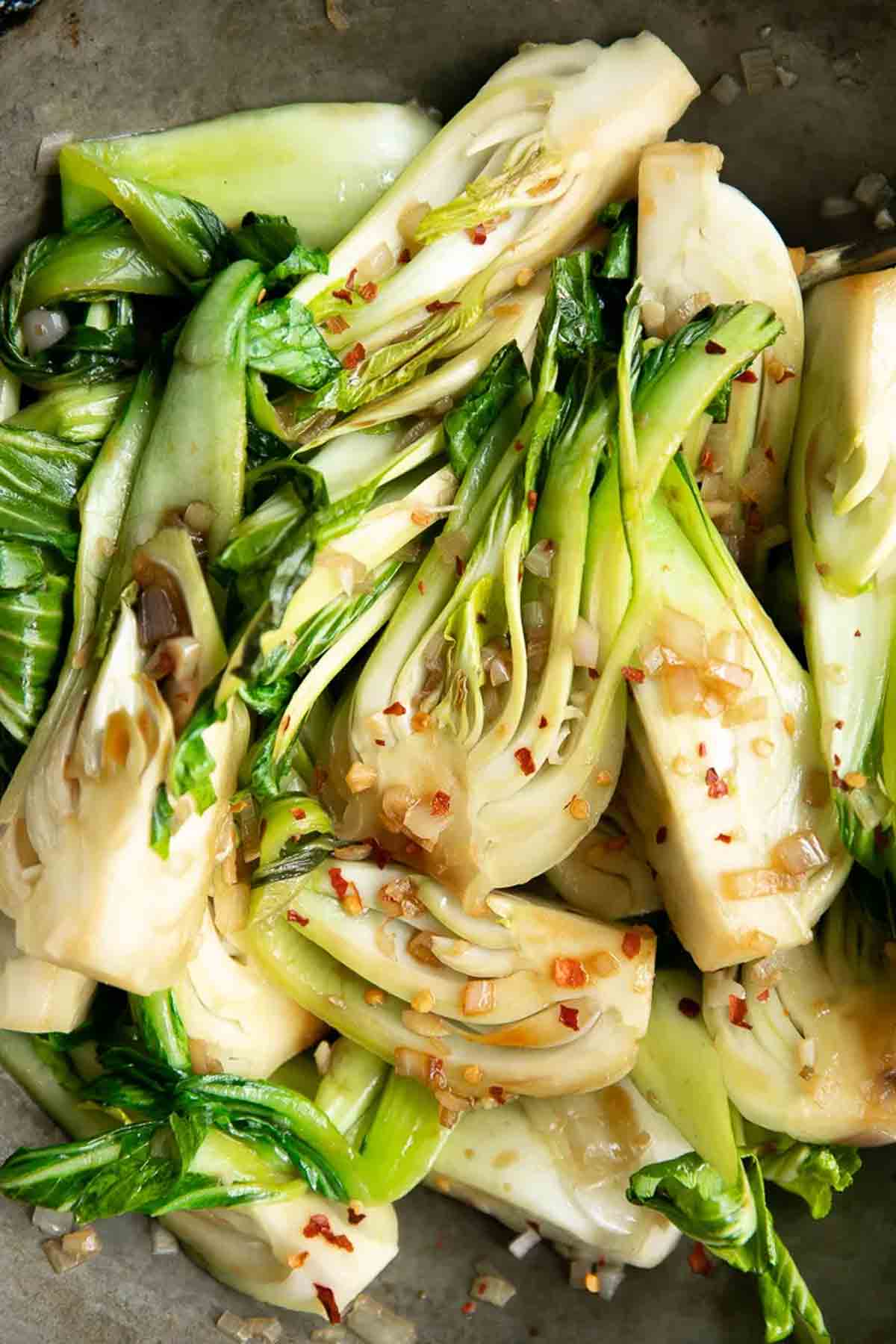 Crisp, fresh, and bursting with loads of flavour, this garlic bok choy recipe is guaranteed to be your new favourite Chinese side dish!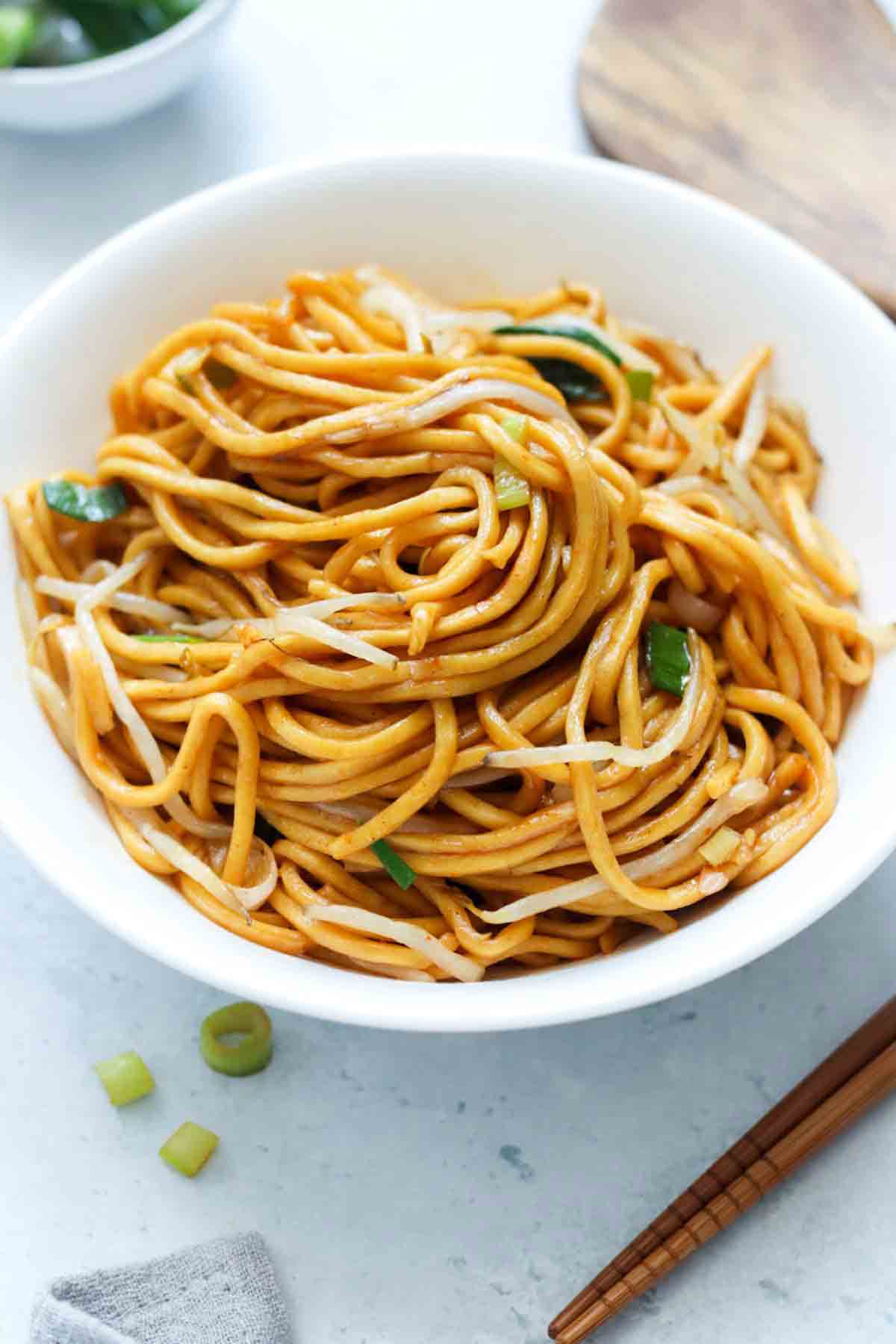 Chow Mein is a delicious Chinese noodle dish that tastes so good. This recipe is super easy to make and takes only 10 minutes.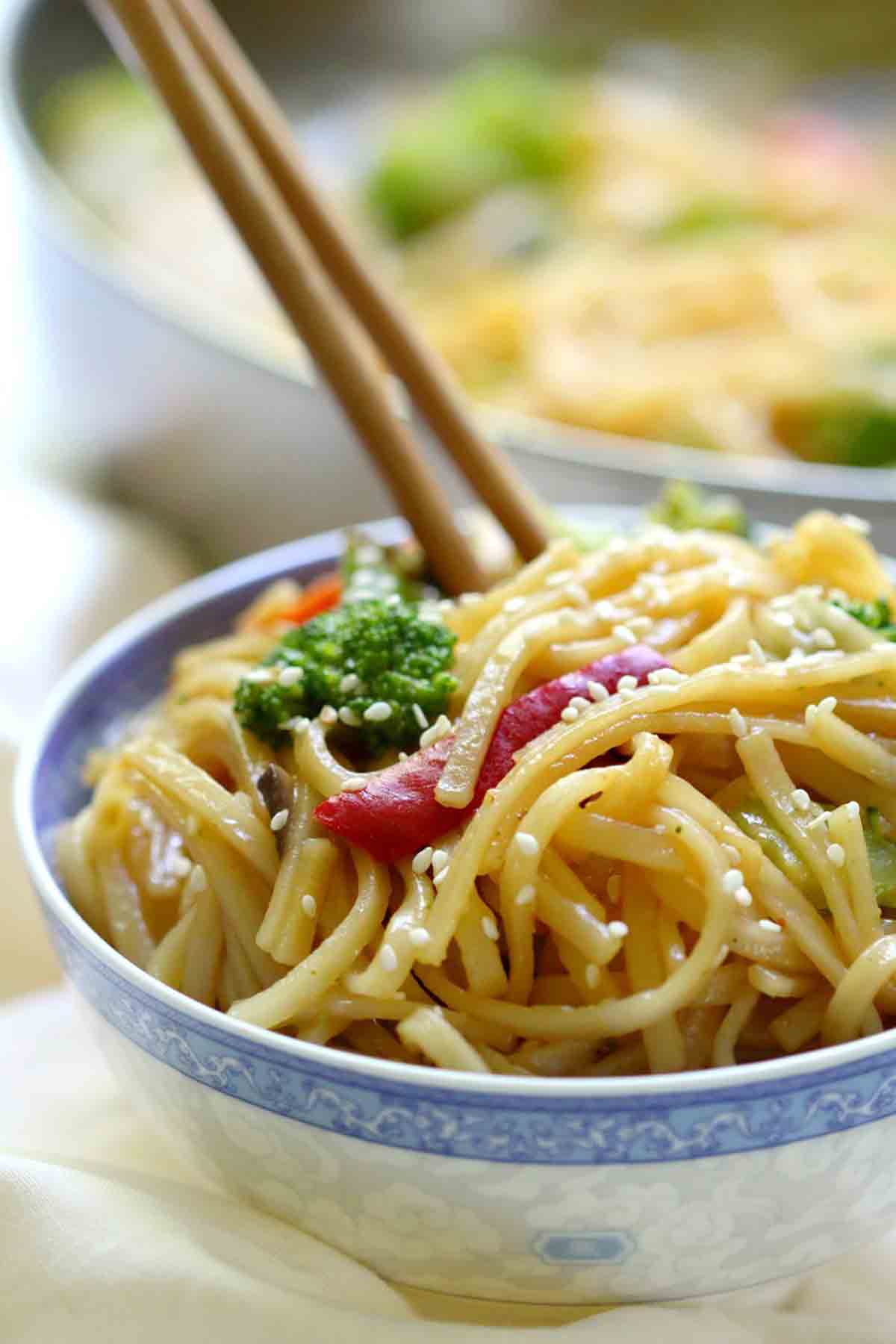 You can have this Lo Mein on the table in just 10 minutes! A quick & easy recipe that's better than Chinese takeaway and it's top-8 allergy-free! Great for dinner and perfect for using as healthy leftover lunches!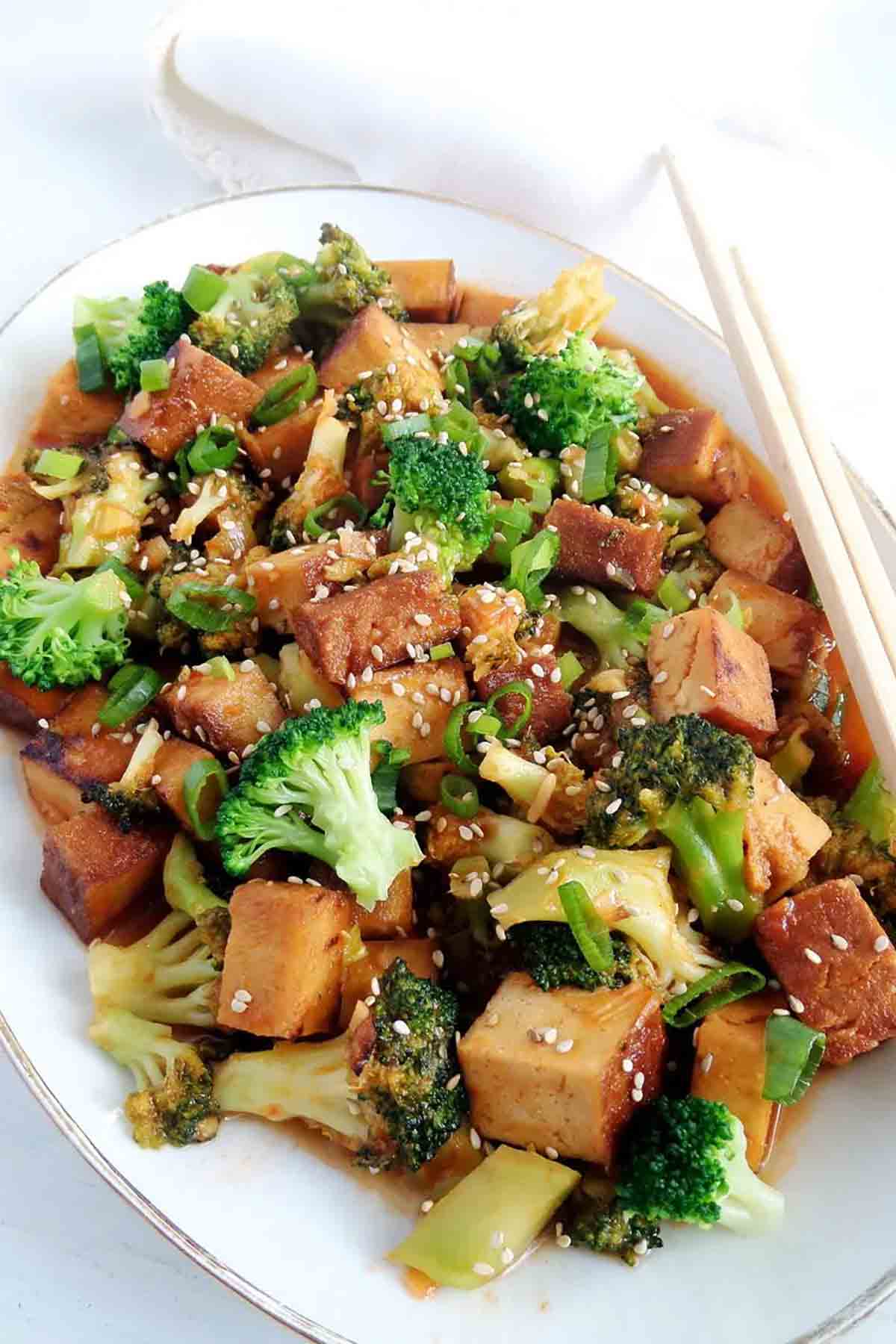 A healthy dish, perfect for a vegan Chinese New Year lunch or dinner. Broccoli florets and tofu cubes in a sweet and sour sauce- a tasty vegan dish that you can make as hot or as mild as you want.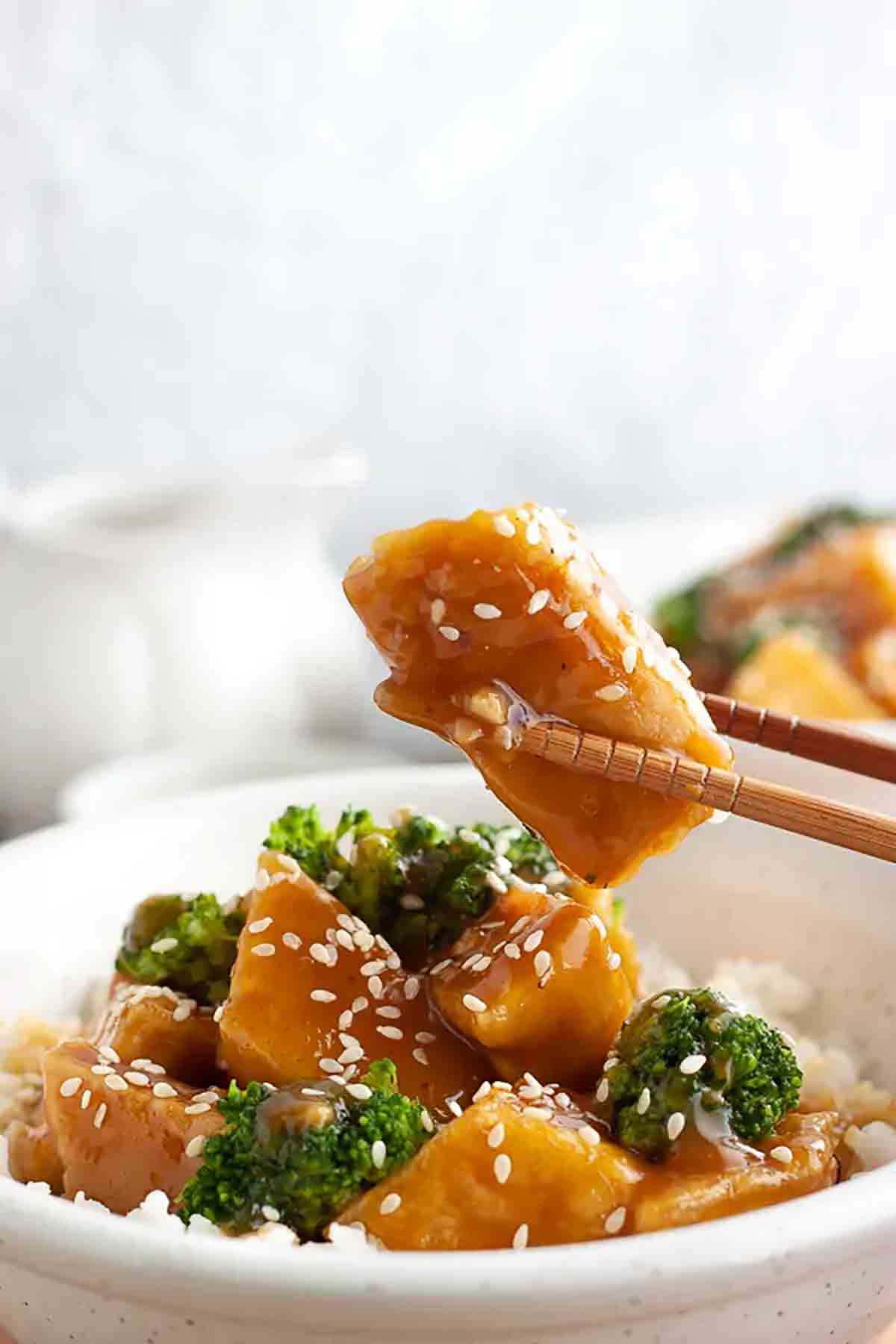 This crispy orange tofu is so simple to make, low-oil and made with just a few natural ingredients. It's so much cheaper and tastier than a Chinese takeaway!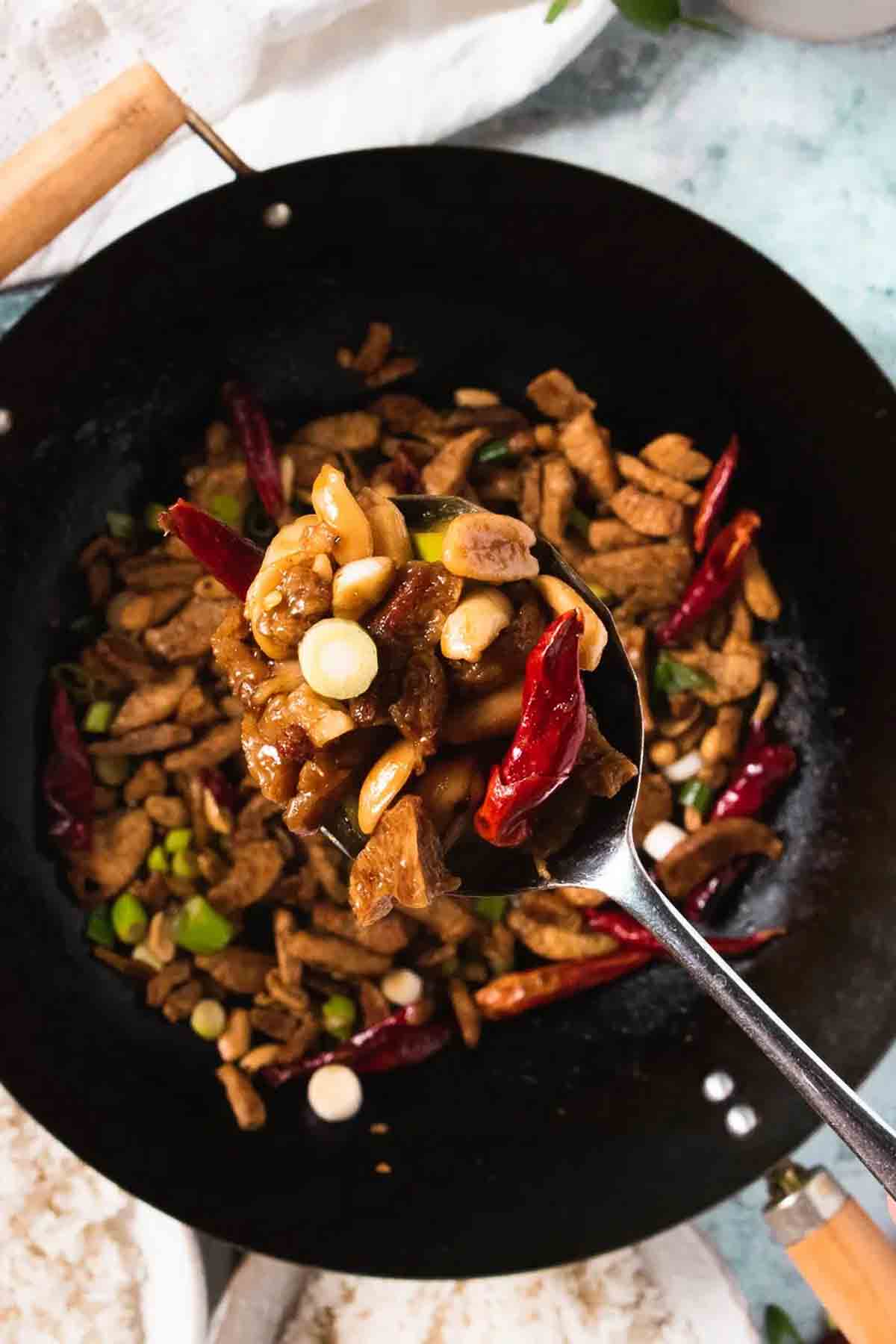 Vegan Kung Pao "Chicken" is made with soy curls and makes a scrumptious Chinese main course. This traditional Szechuan dish is full of flavour.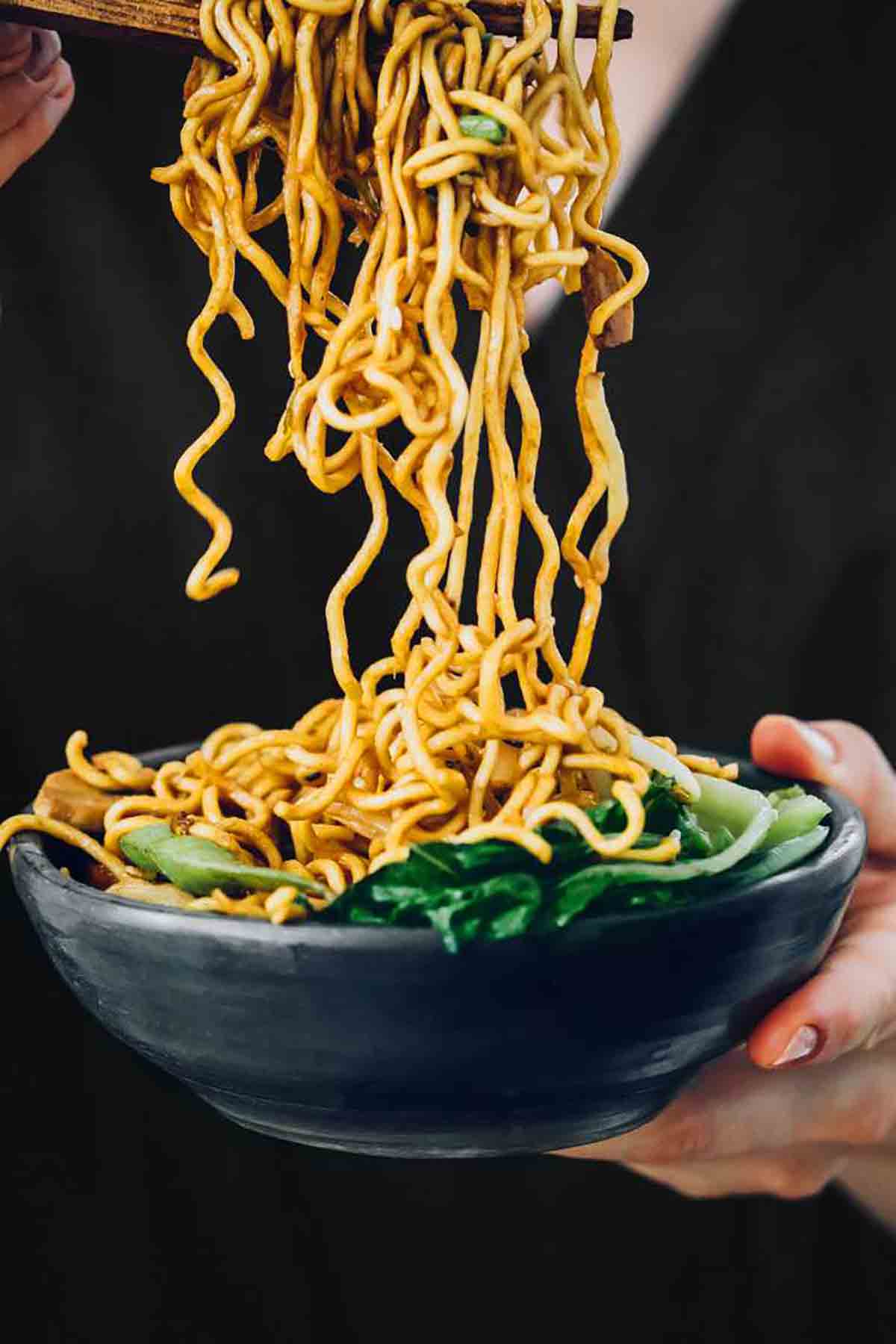 This vegan mushroom Chow Mein is easy to make in under 30 minutes and it's packed with nutrients and flavour! Use any vegetables you like and cover everything in delicious homemade sauce.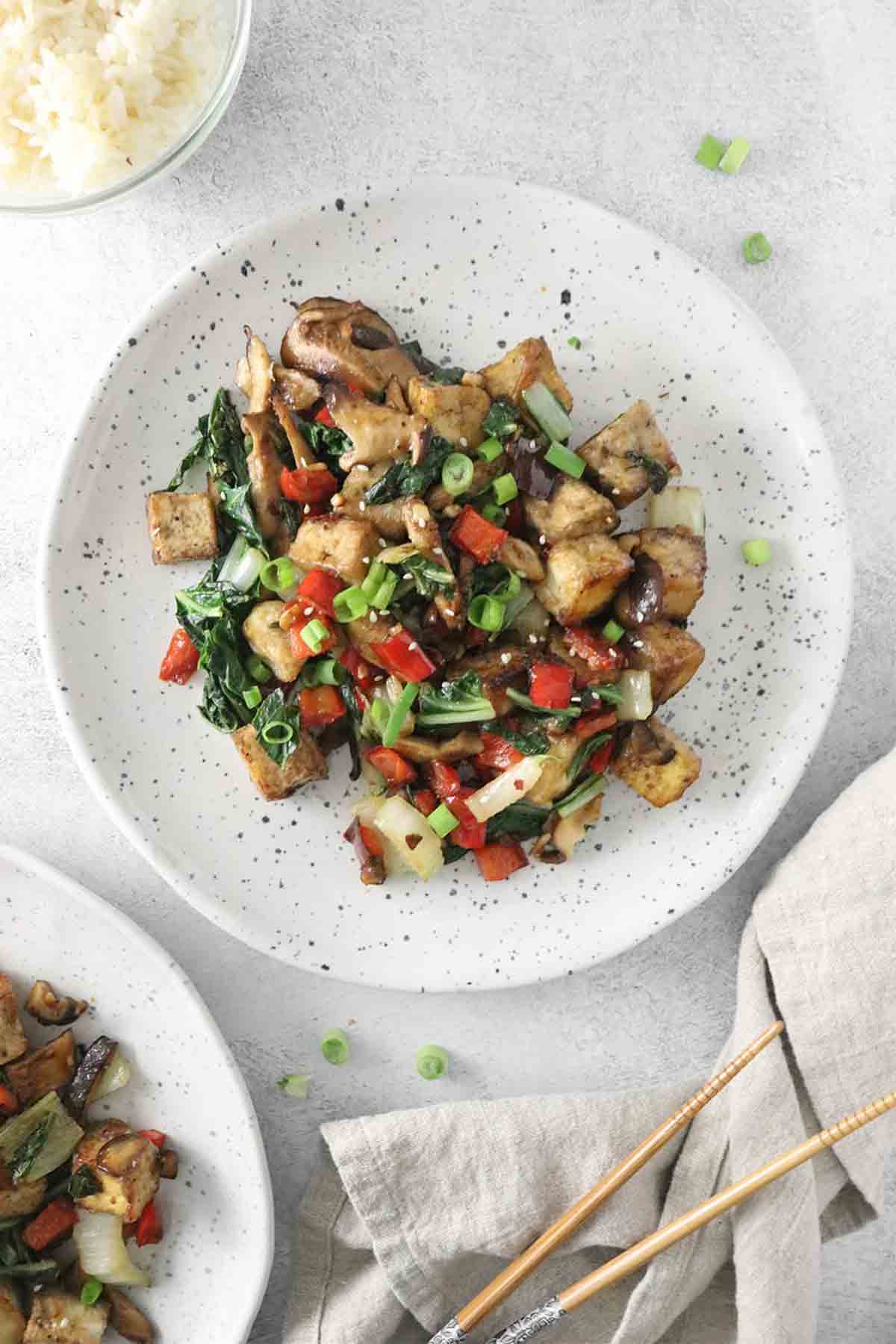 This easy stir fry is packed with veggies and plant-based protein. Enjoy this bok choy tofu stir fry with rice, noodles, or a side of roasted vegetables.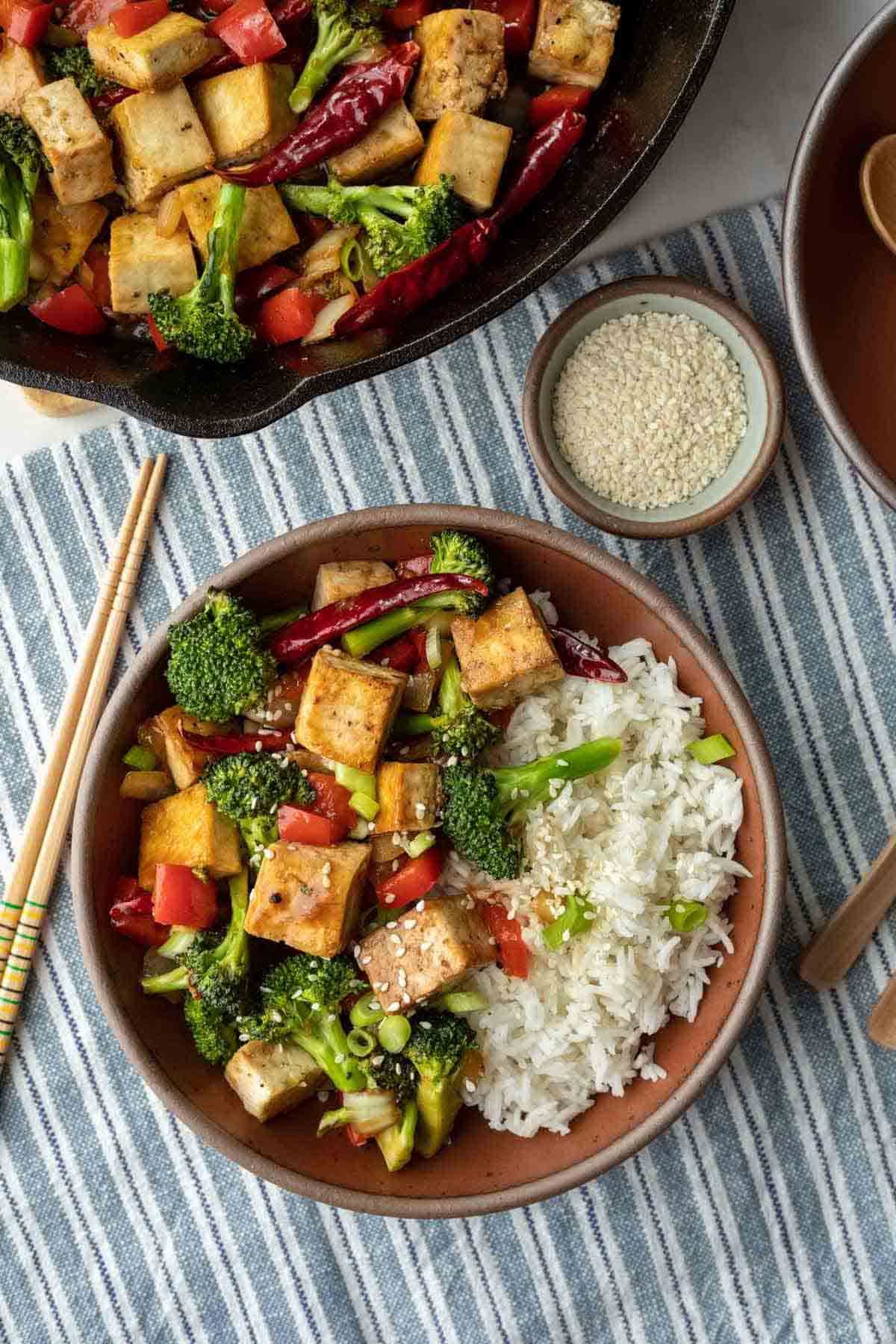 Szechuan-style tofu is easy to make at home and healthier than the takeaway version. Adjust the spiciness to suit your tastes, and try it with a variety of different vegetables.
This stir fry recipe contains only 10 simple ingredients and is covered with homemade black pepper sauce.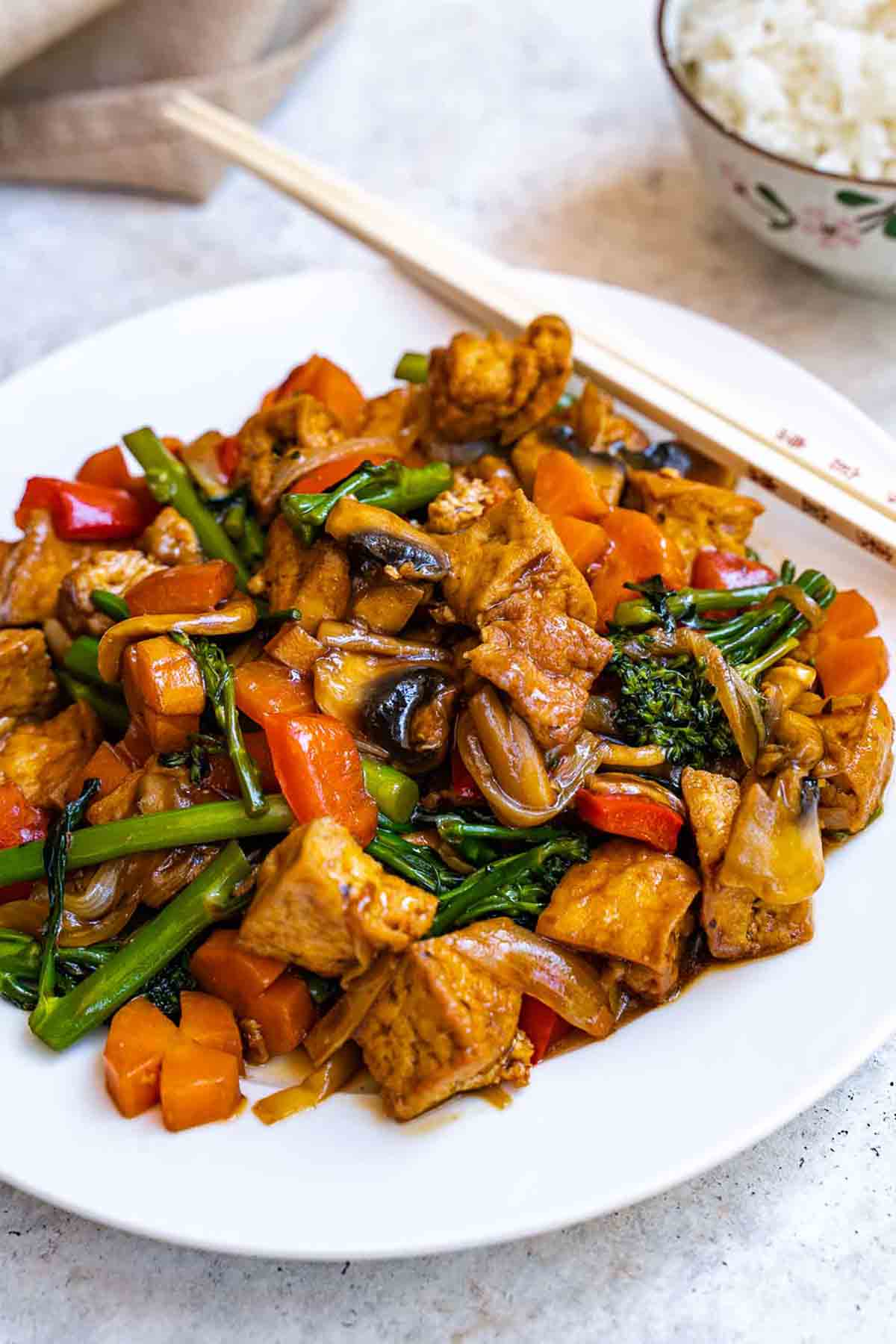 This Chop Suey is the perfect meal when you feel like eating something flavourful and packed full of veggies. This American-Chinese stir fry is made with a delicious sauce that will leave you craving more.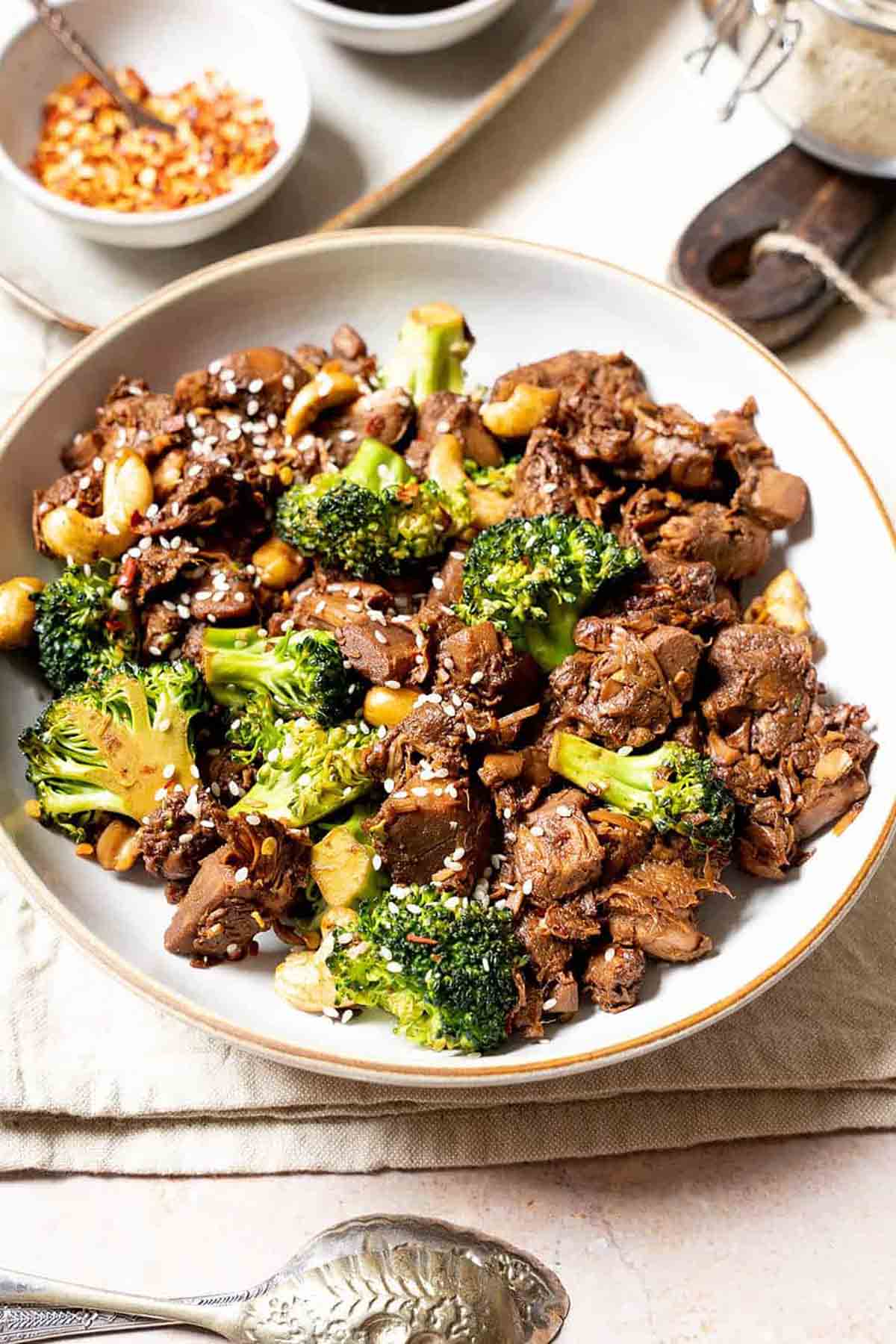 This Chinese jackfruit stir fry is so easy to make and ready in just 20 minutes! It's also a great vegan beef and broccoli alternative. No fancy ingredients, just a quick and easy meal!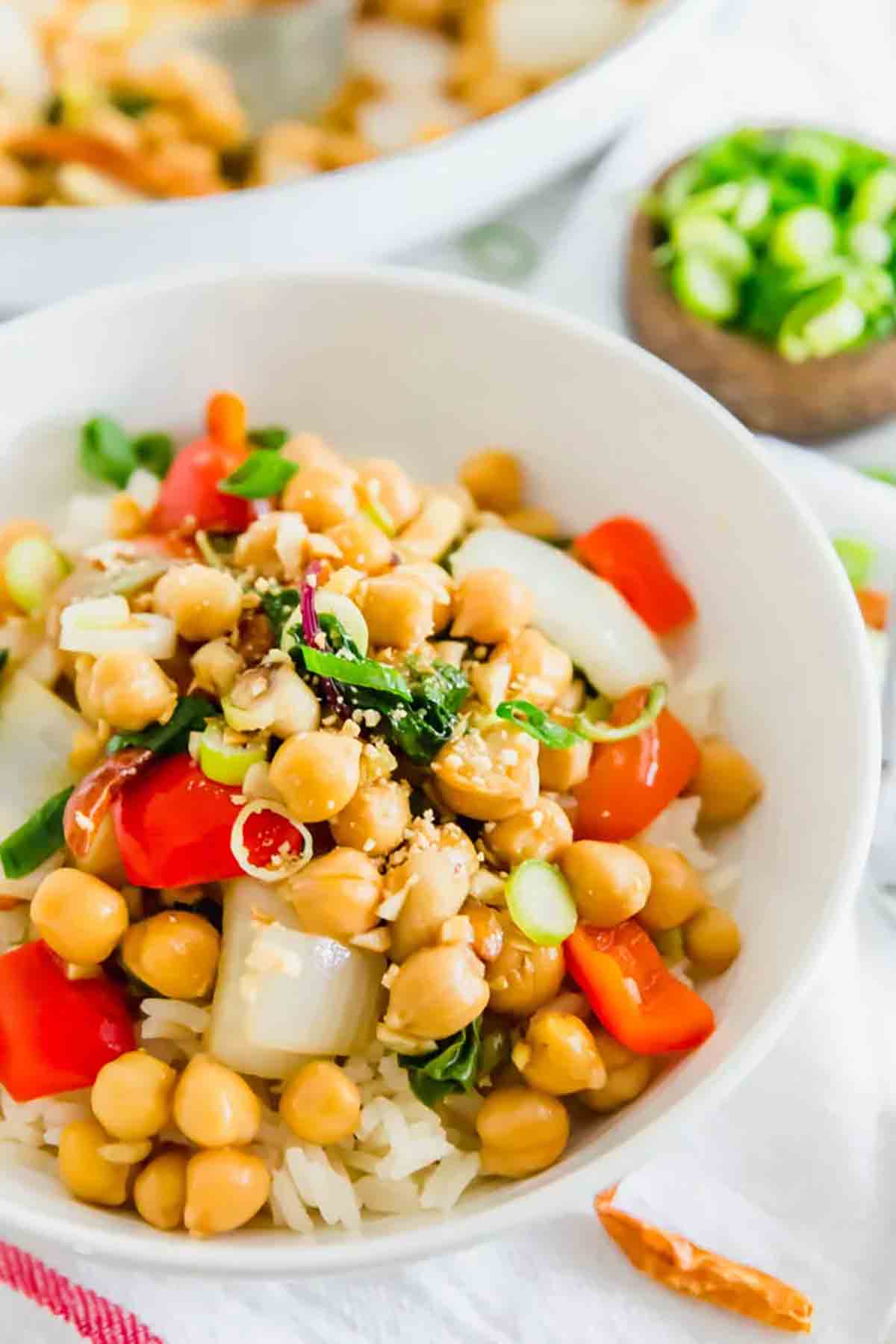 Enjoy your favorite Chinese meal with a vegan twist. The sauce is a perfect takewaway recreation, with tons of bold flavours making this dish taste just like the original with a simple protein swap!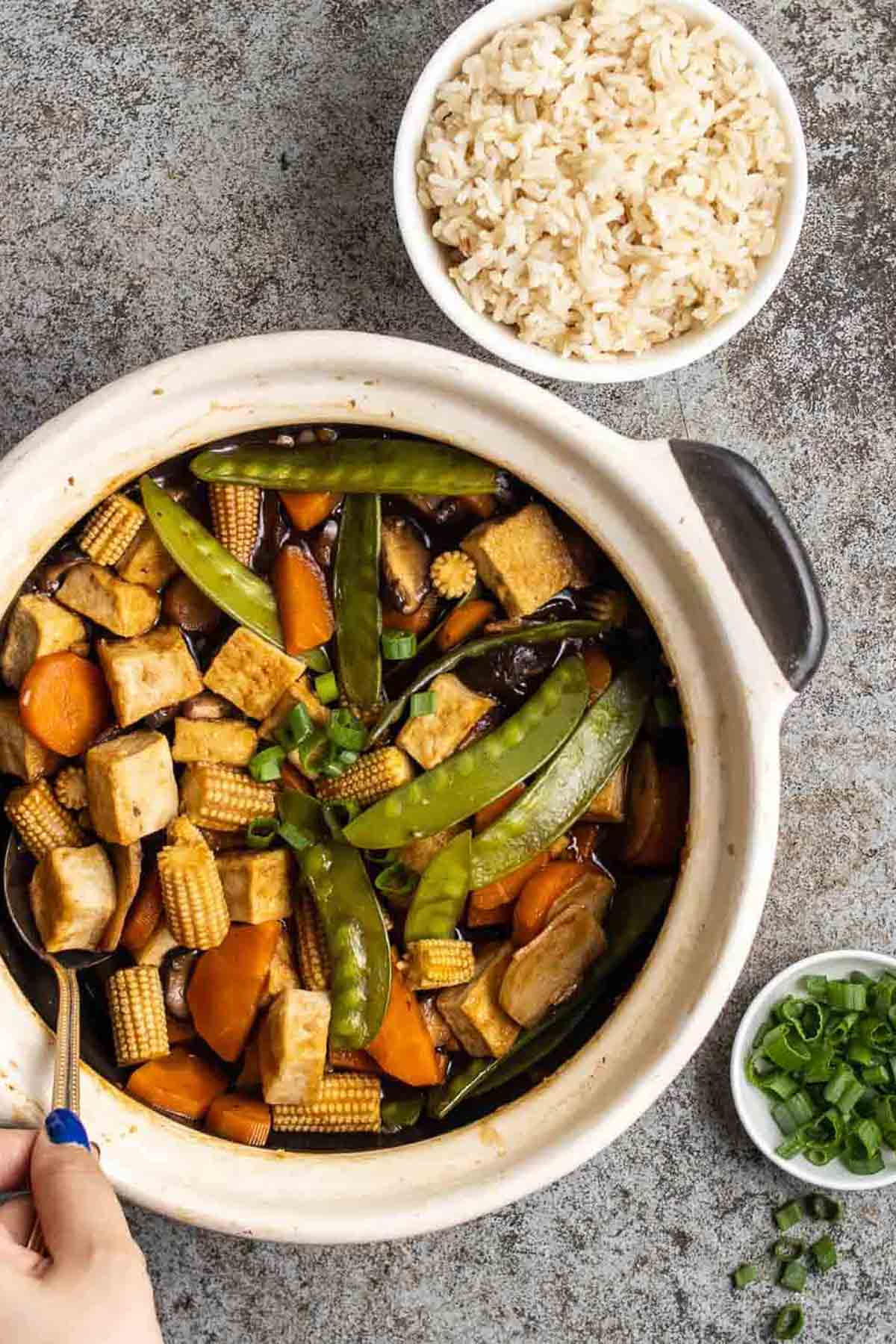 This Chinese claypot tofu is saucy, flavourful, and super delicious! An easy main course that is ready in 30 minutes.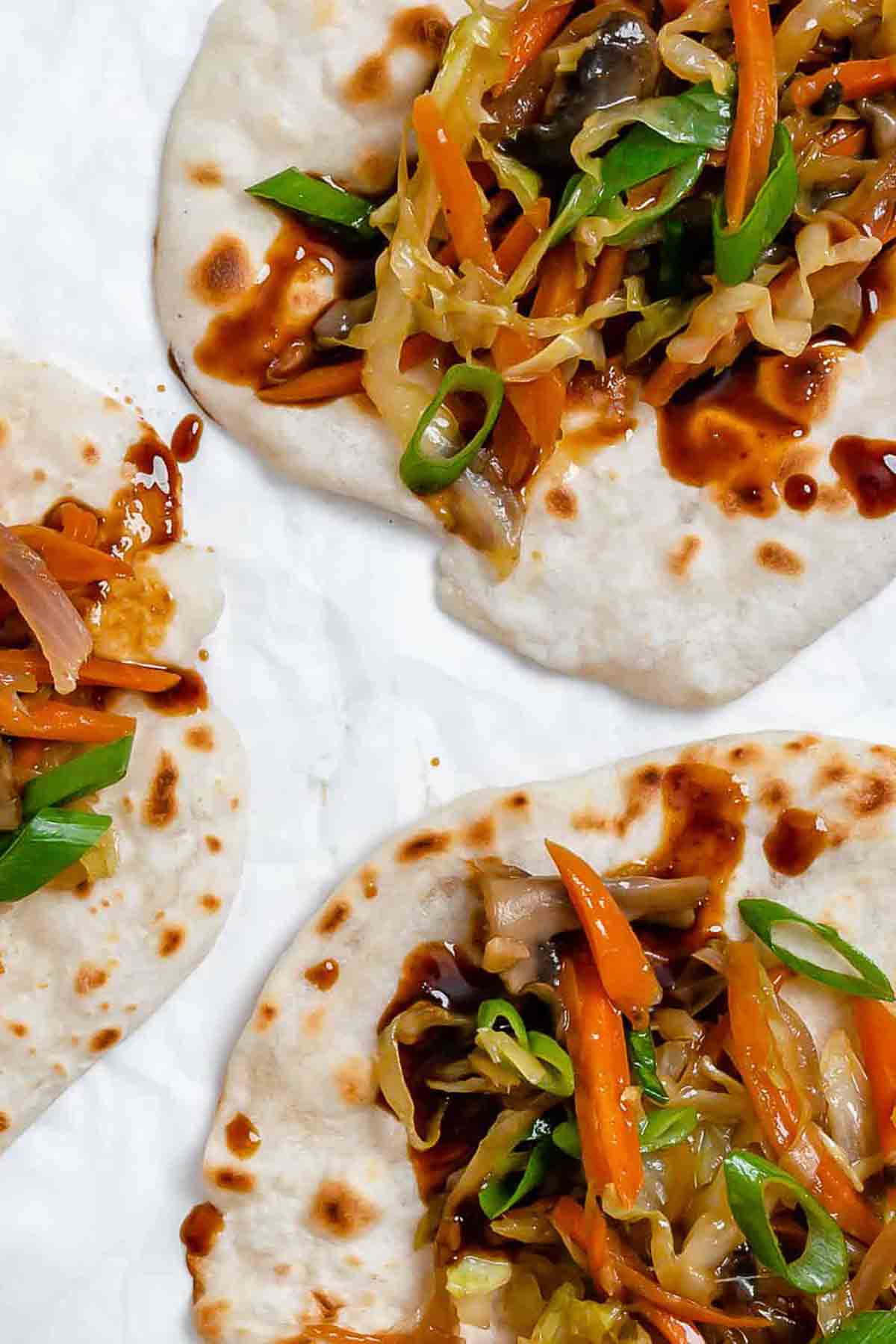 A plant-based alternative to moo shu pork, served with mandarin pancakes.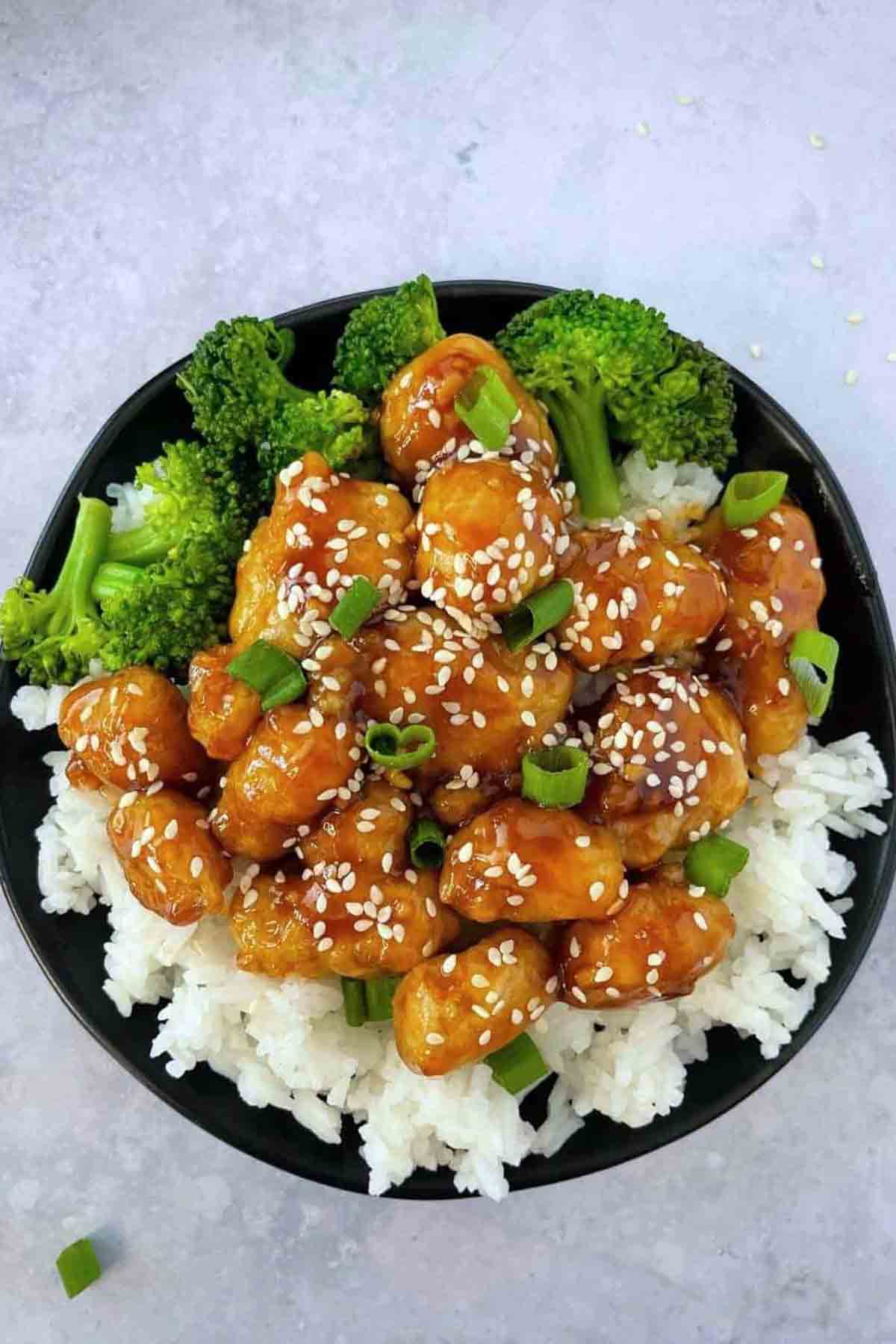 This vegan sesame chicken is one that everyone will love! Vegan chicken pieces are dipped in a simple batter, fried to perfection, and tossed in a delicious sesame sauce.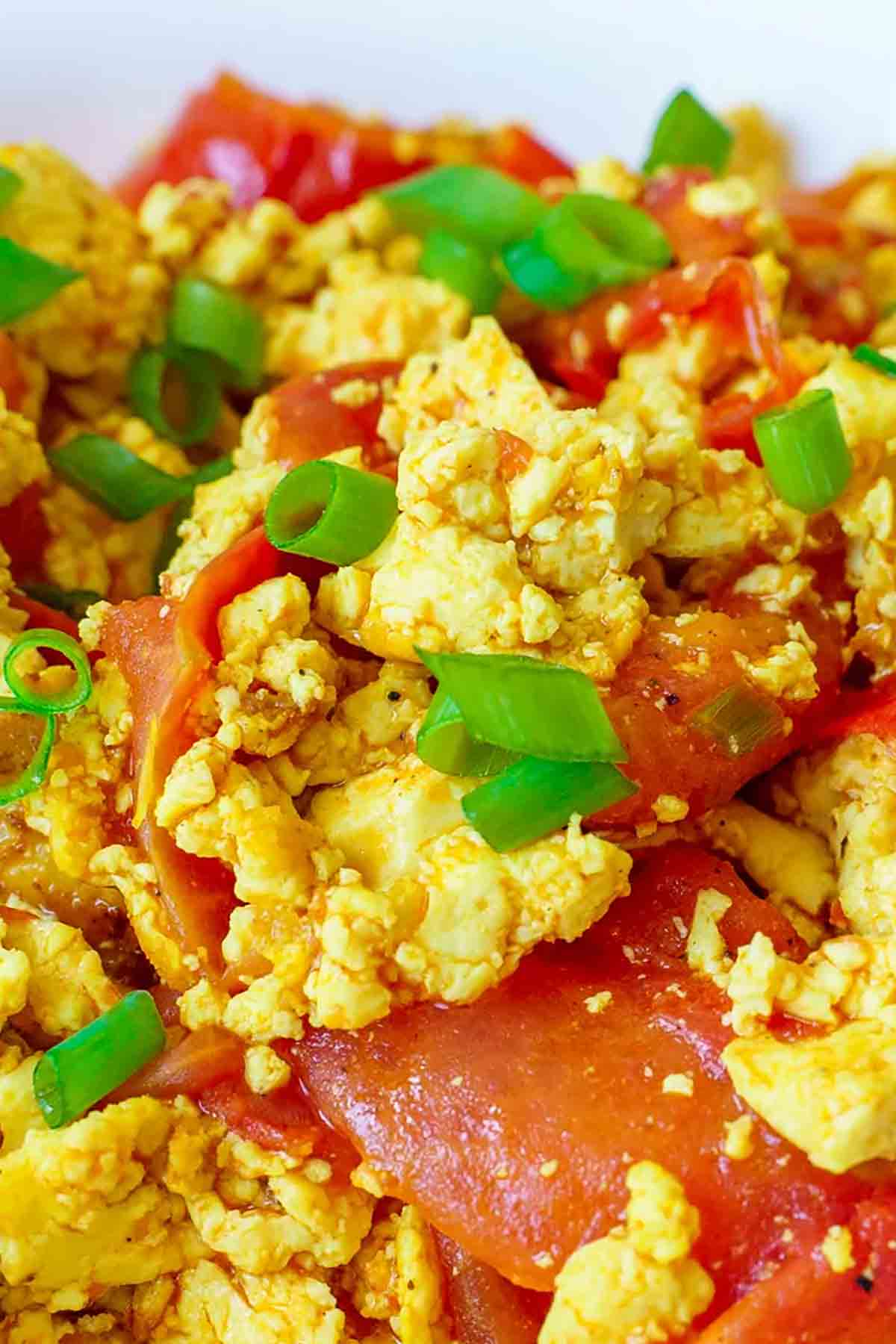 Tomato egg stir fry is Chinese homestyle cooking at its best. This delicious vegan Chinese recipe food uses eggy crumbled tofu paired with sautéed tomatoes for a rich, saucy stir fry dish.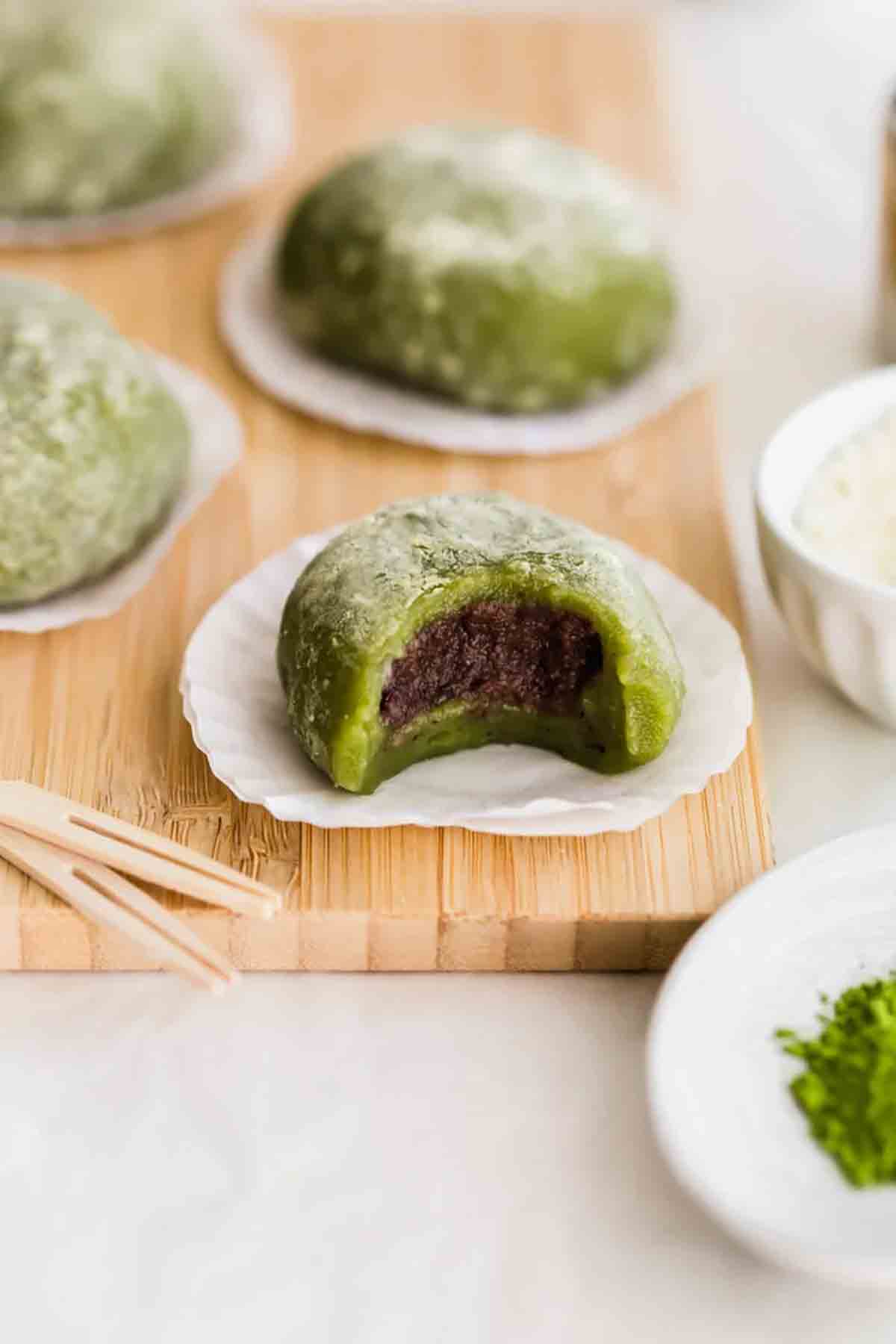 These matcha red bean mochi have a soft, chewy green tea dough and are filled with homemade red bean paste. Great as a snack or simple dessert!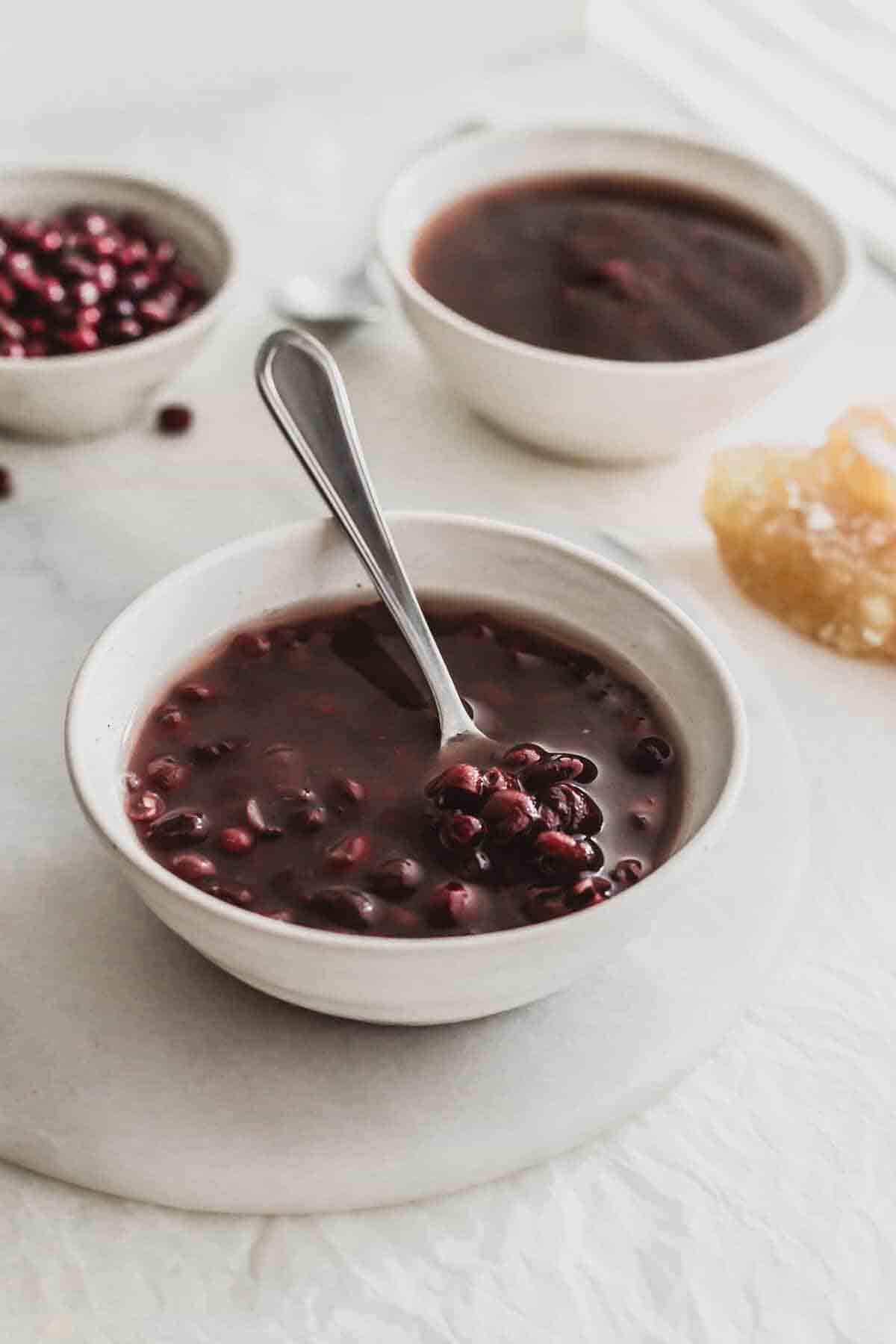 Red bean soup is a Chinese classic dessert made with minimal ingredients. Perfect for after any meal.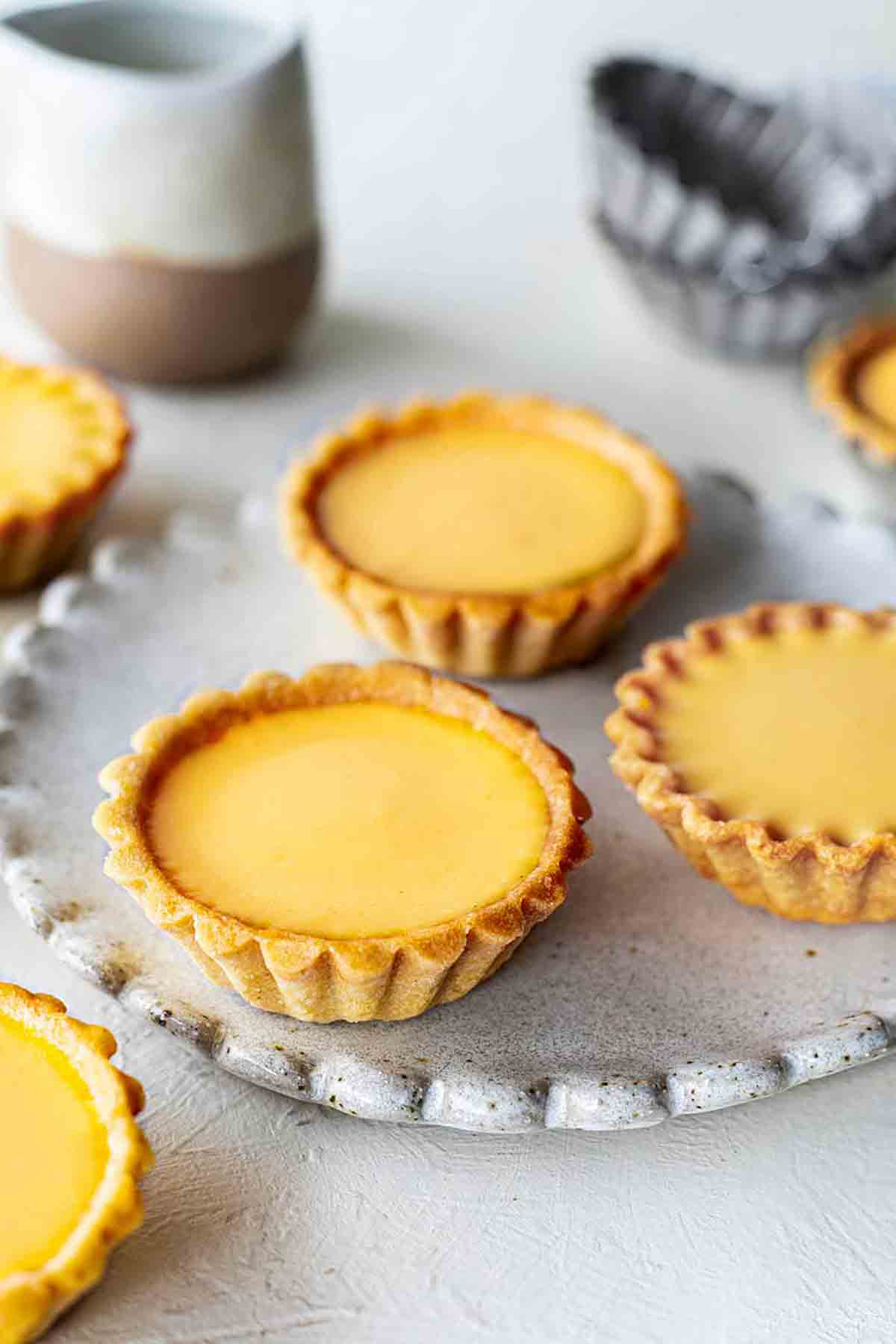 Vegan egg tarts with a buttery Hong Kong style shortcrust pastry and silky vegan custard.
Related posts: Is Bird's custard vegan?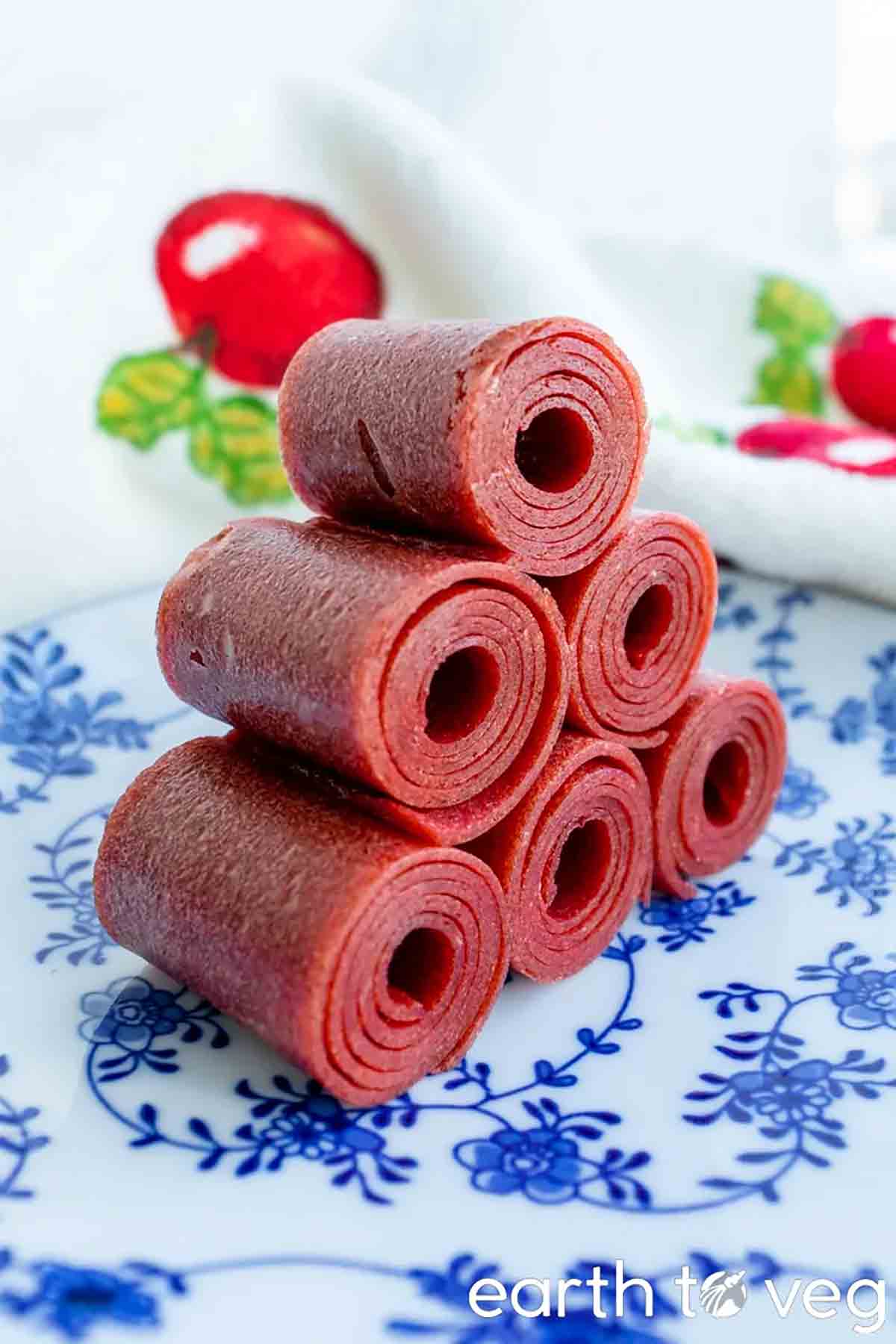 Only three ingredients are needed to make sweet and tart hawthorn leather. This traditional vegan Chinese recipe, made from the hawthorn berry, is healthy and packed with vitamins.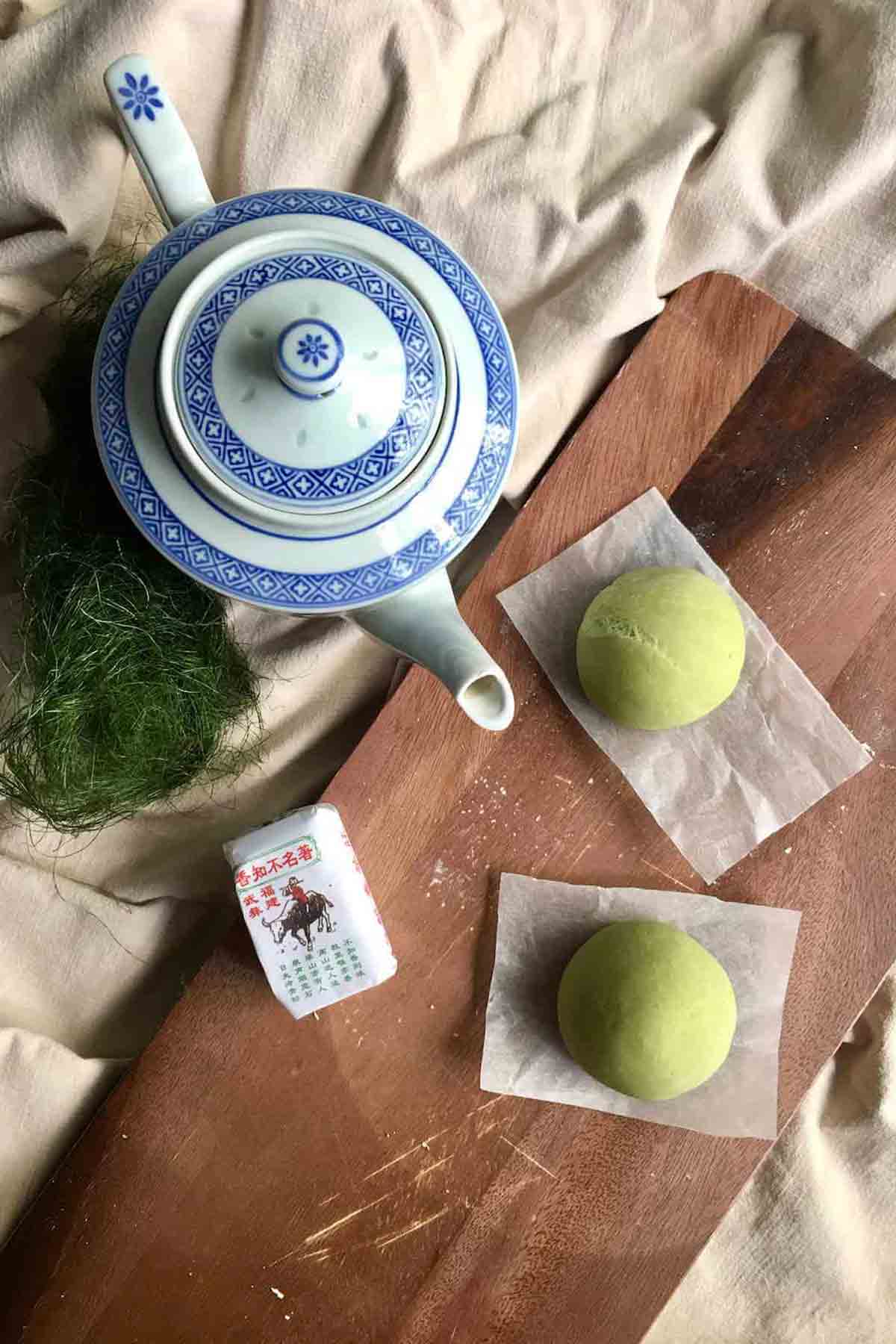 This green tea flavoured Chinese steamed bread is delicious and easy to batch make. Plus, it can be cooked from frozen!

35 Vegan Chinese Recipes for Chinese New Year
The best vegan recipes for Chinese New Year 2023!
I hope you love these vegan Chinese recipes! If you make any of these at home, please leave a comment to let me know how it goes. Enjoy! xo
BakedByClo is a participant in the Amazon Services LLC Associates Program, an affiliate advertising program designed to provide a means for sites to earn advertising fees by advertising and linking to Amazon.com. This site may contain some of these links to Amazon.com & other affiliate programs. If you make a purchase through one of those links, BakedByClo will receive a small commission from the purchase at no additional cost to you.