25 Sweet Vegan Pie Recipes
If you love sweet vegan pies then this post is for you! With over 25 pie recipes to choose from, you're sure to find something you'll love. With everything from mini pies to larger sharing pies in a variety of flavours, this post has it all!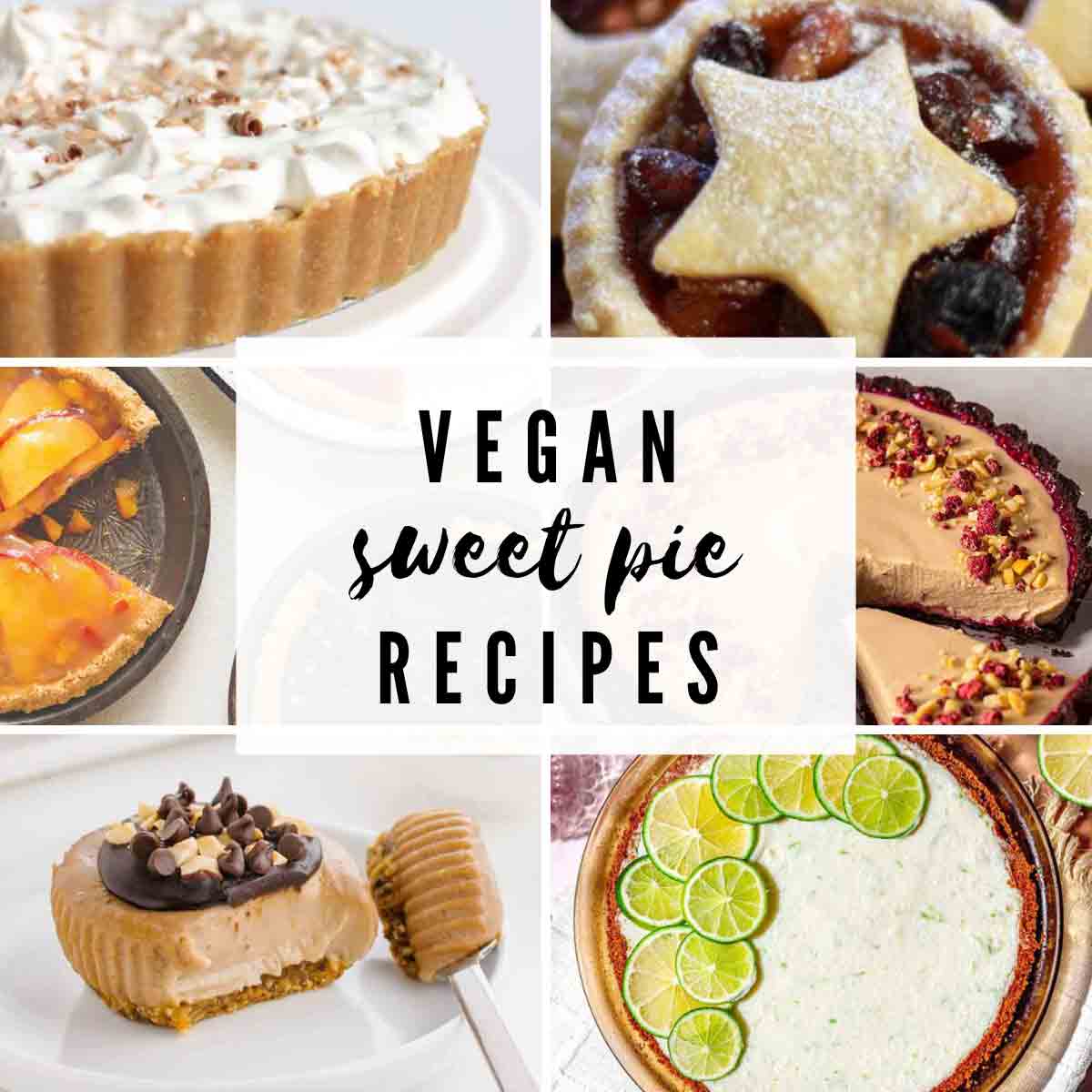 It's National Pie Day 2023 this month so naturally, I've been thinking about what pies I can make. If you've ever read my blog before, you'll know I love baking for specific holidays!
Since my own vegan pie recipes are quite few and far between, I used the help of some other bloggers to bring you this compilation of the best 25 sweet vegan pie recipes. I've also done a post for savoury vegan pies.
There are plenty of options to choose from, even for those with allergies! Whether you're looking for a rich, decadent dessert or a healthier treat, I hope you find a recipe you'll love here. Enjoy!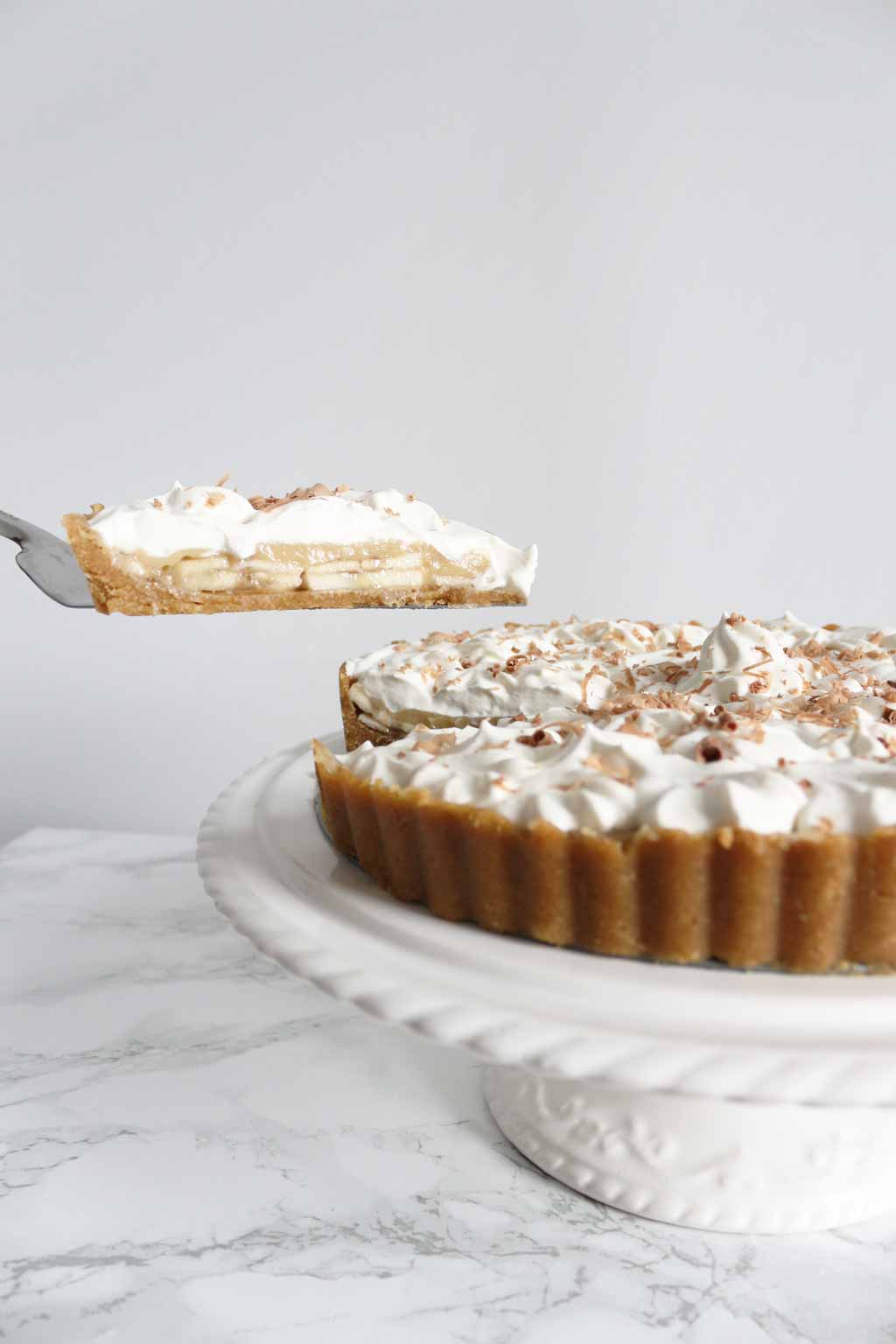 A Digestive biscuit crust filled with sliced bananas, gooey caramel and dairy-free whipped cream. The combination is so good! A delicious sweet vegan pie that will be loved by all.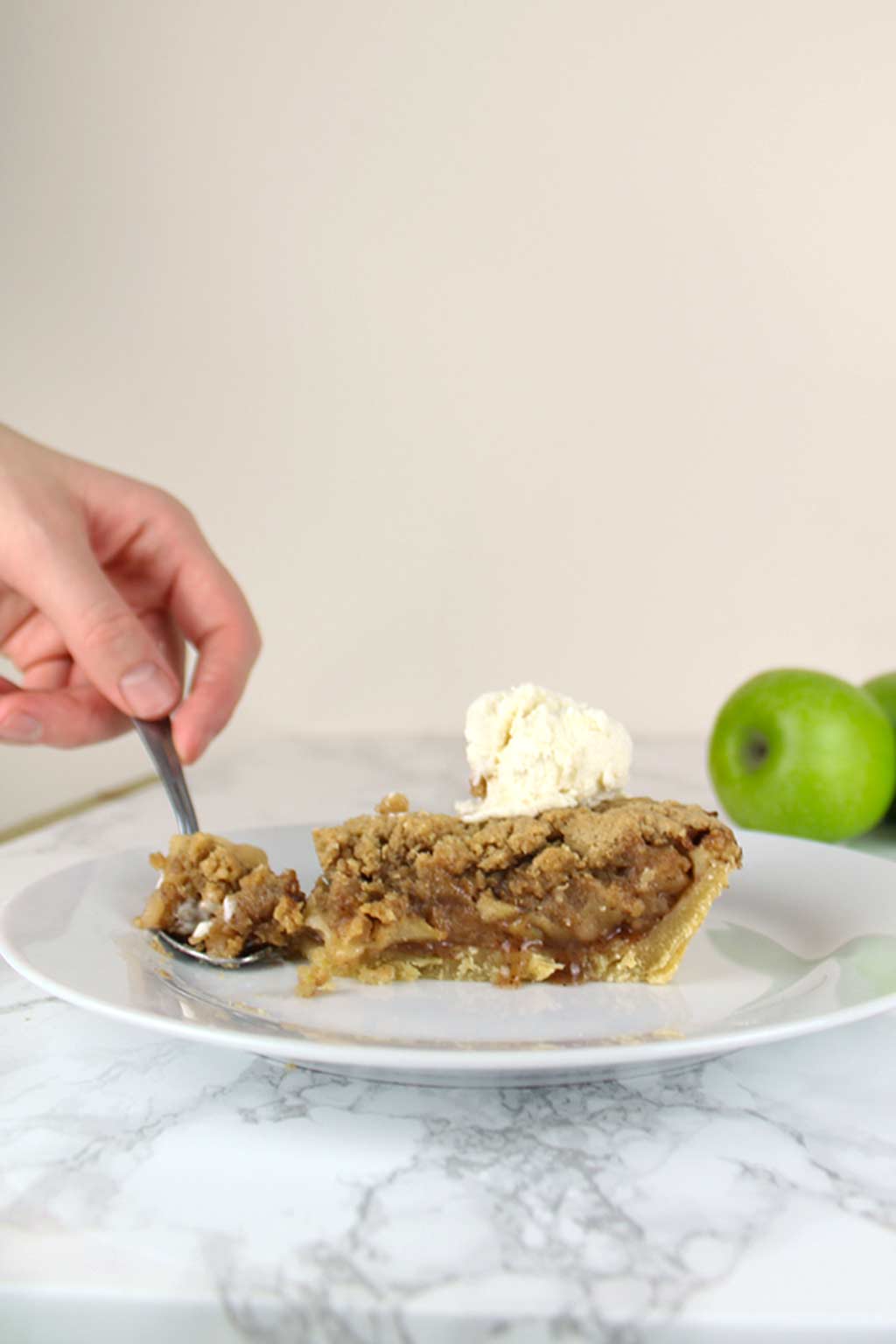 If you can't decide between apple pie and apple crumble, have them both with this Dutch apple pie. It's crumbly, sweetly spiced and perfect for serving warm with vegan ice cream or egg-free custard.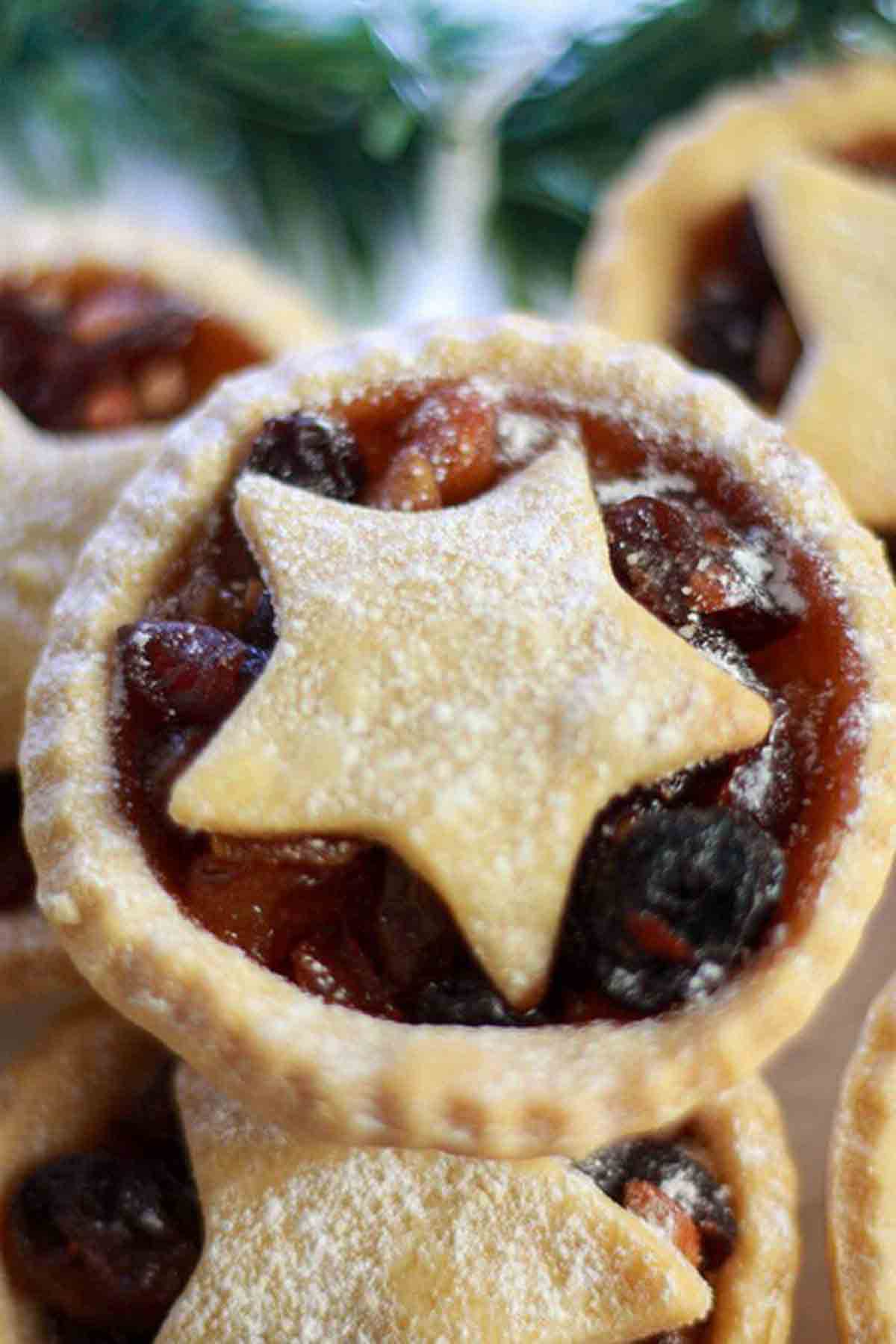 Mince pies with shortcrust pastry cases. And no, it's not the kind of meat you're thinking of! These sweet vegan pies are filled with minced fruit, spices and nuts. They are especially popular at Christmas time but they can be enjoyed all year round.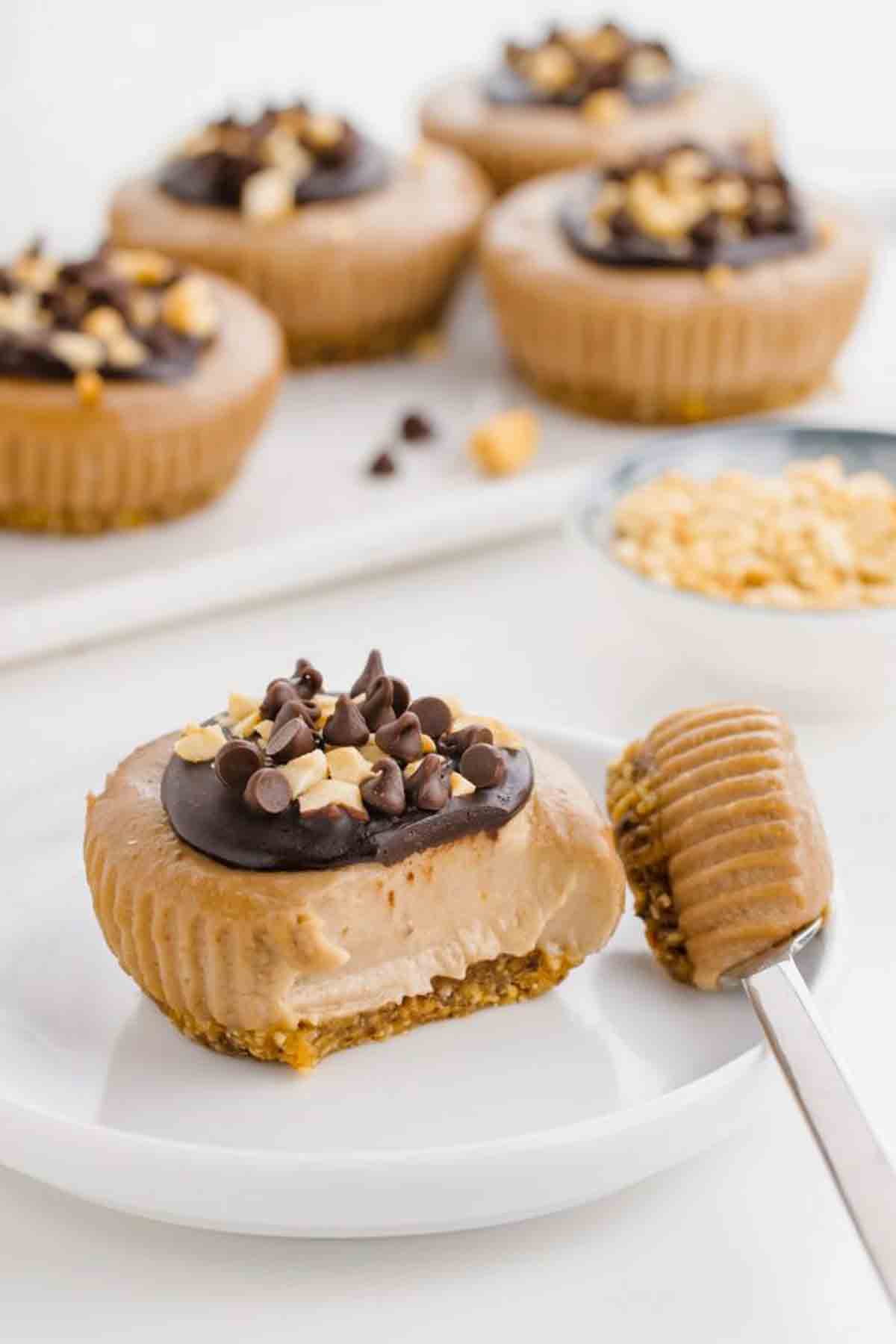 These vegan no-bake peanut butter pies are a delicious bite-sized dessert. They're made a little healthier with the help of bananas, coconut milk and maple syrup. They're perfect for freezing if you want to make them in advance.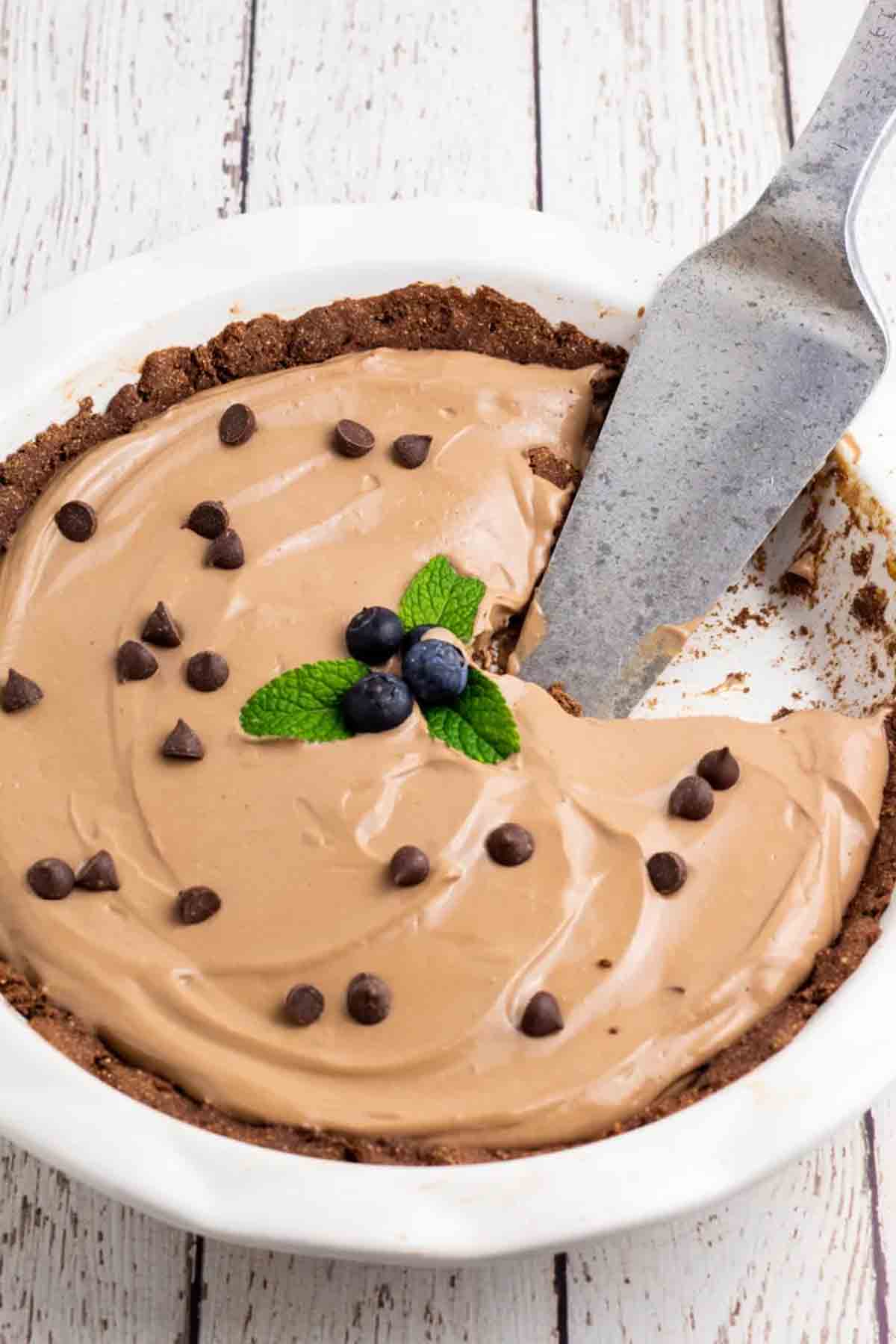 No one ever believes this chocolate pie is vegan, much less that it's made with silken tofu! It's so good that you'll never need to tell them, so they'll never even know!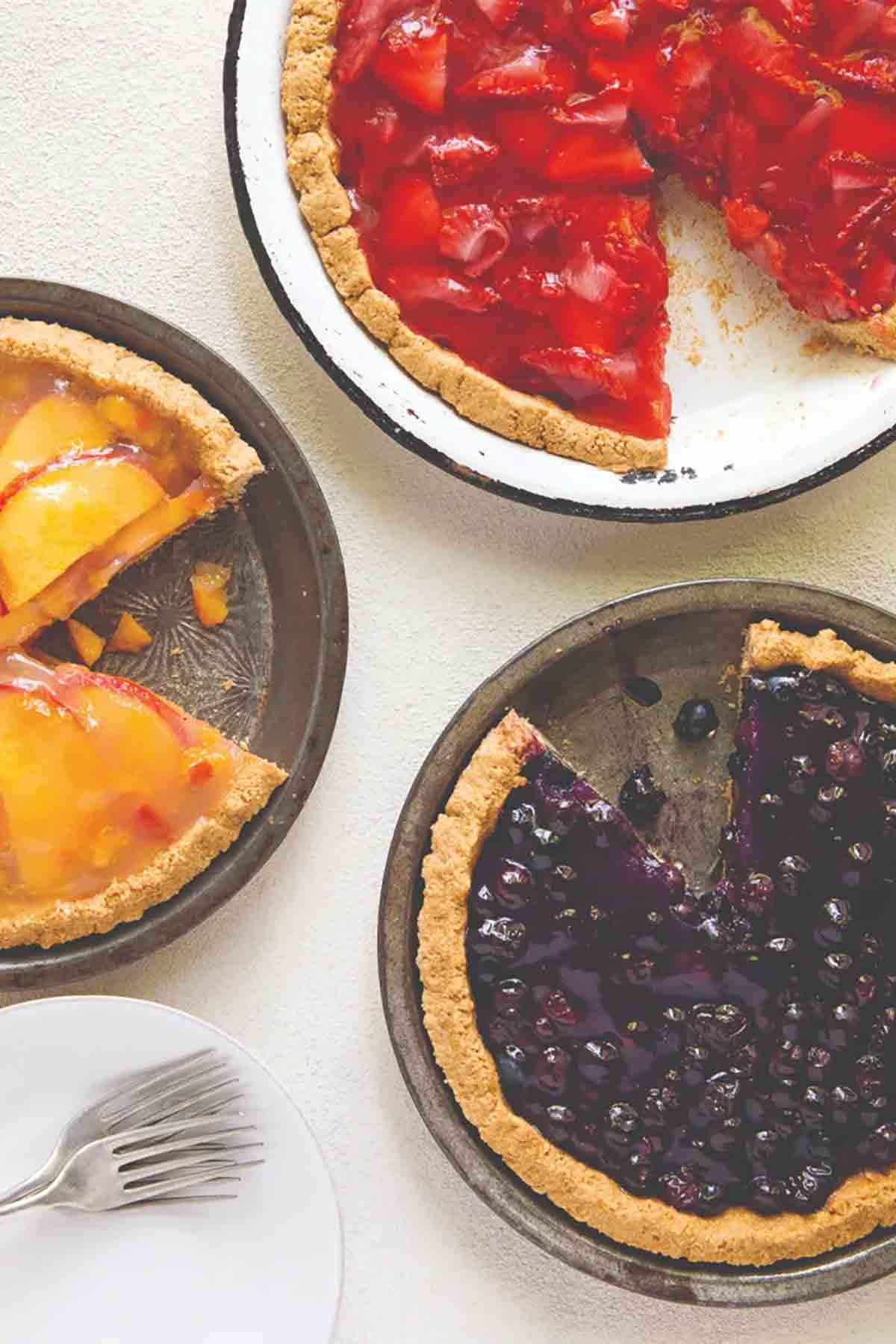 Fruit pies with a vegan crust, that are easy and delicious? Yes, please! Make them with peaches, blueberries, strawberries, or anything fruit you like best.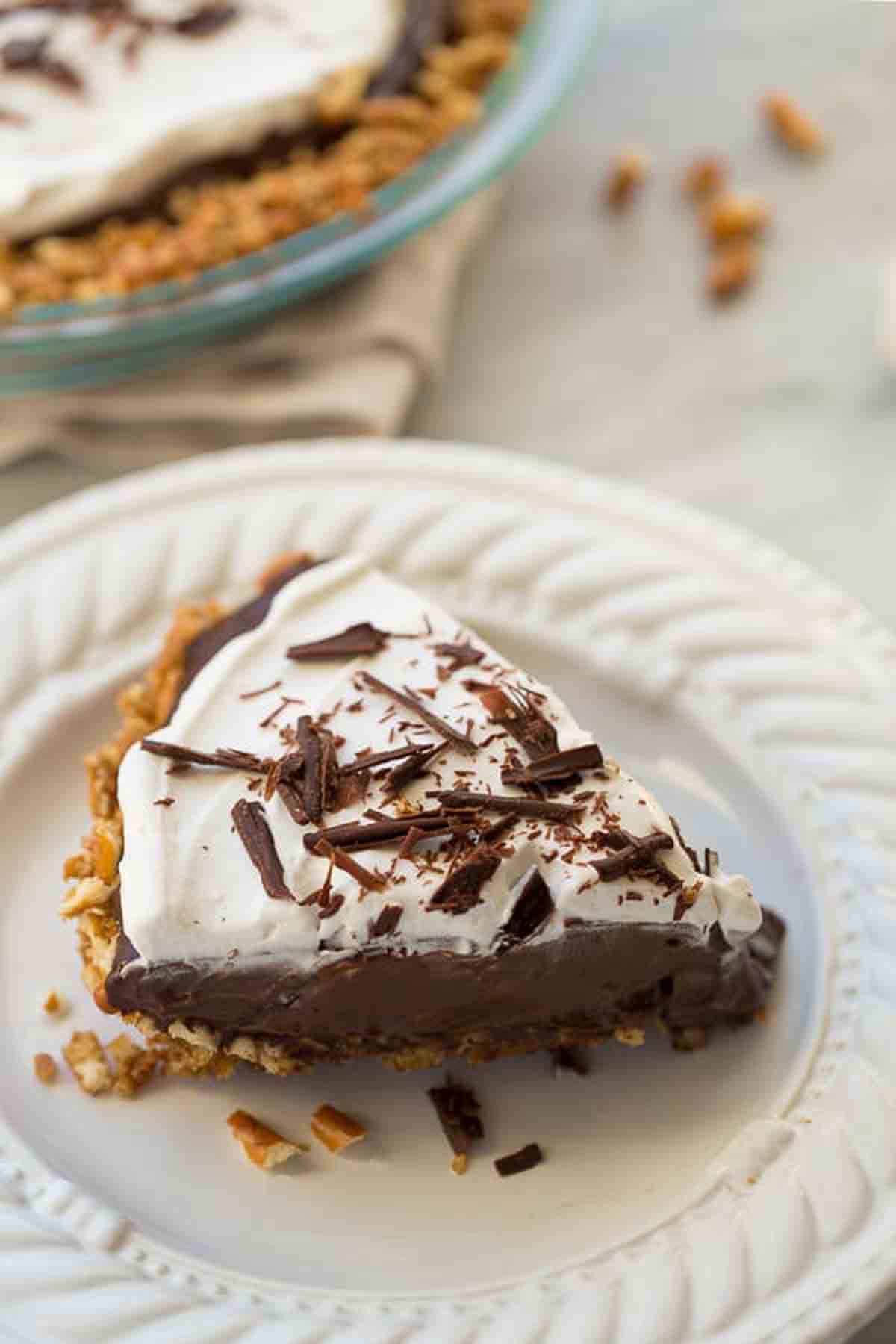 Gluten-Free chocolate pudding pretzel pie! A salty pretzel crust with a chocolate pudding filling and chocolate ganache topping. Nobody will guess this amazing dessert is dairy-free!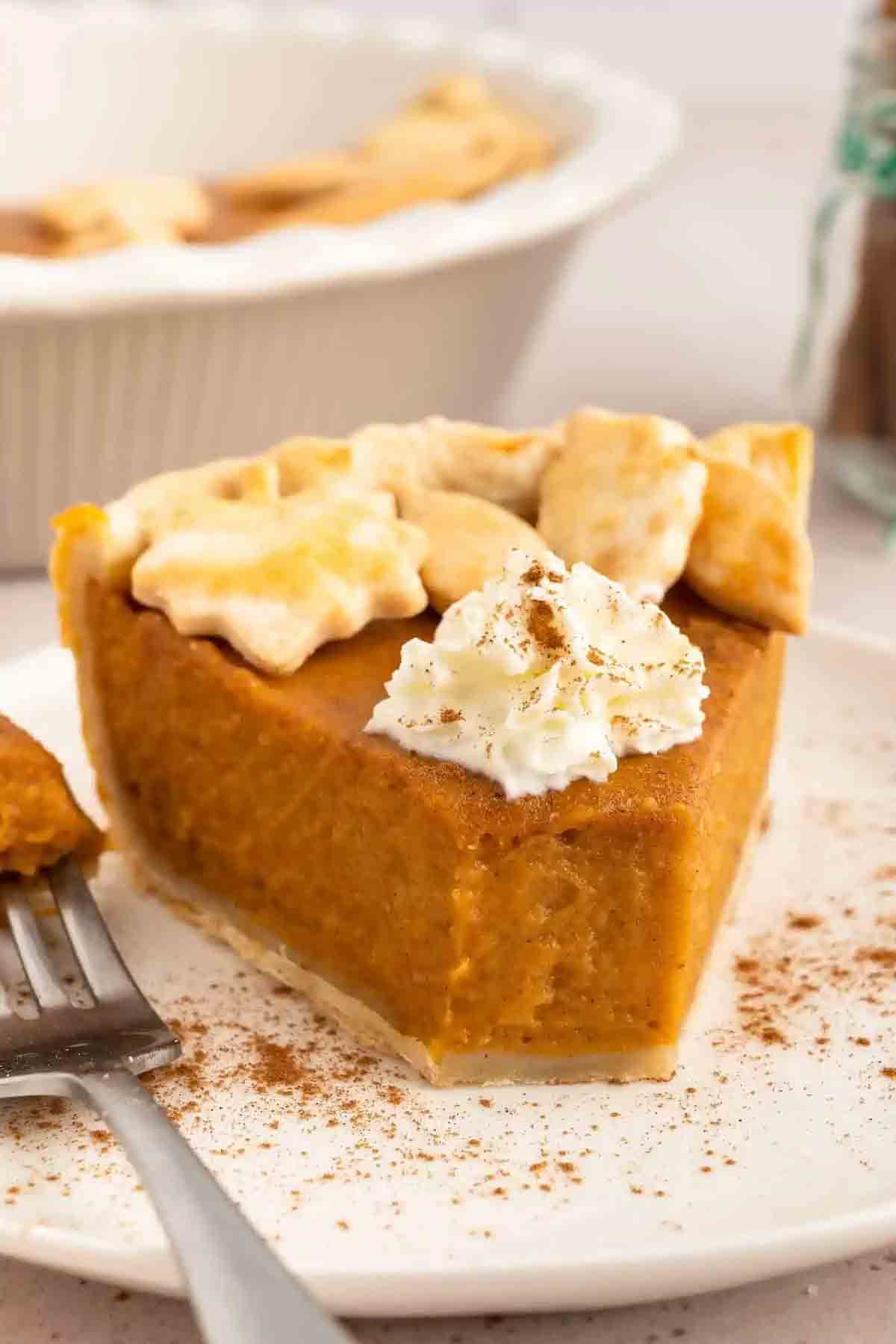 Scoot over, pumpkin pie! This sweet potato pie is absolutely divine and a great way to sneak nutrition into your dessert.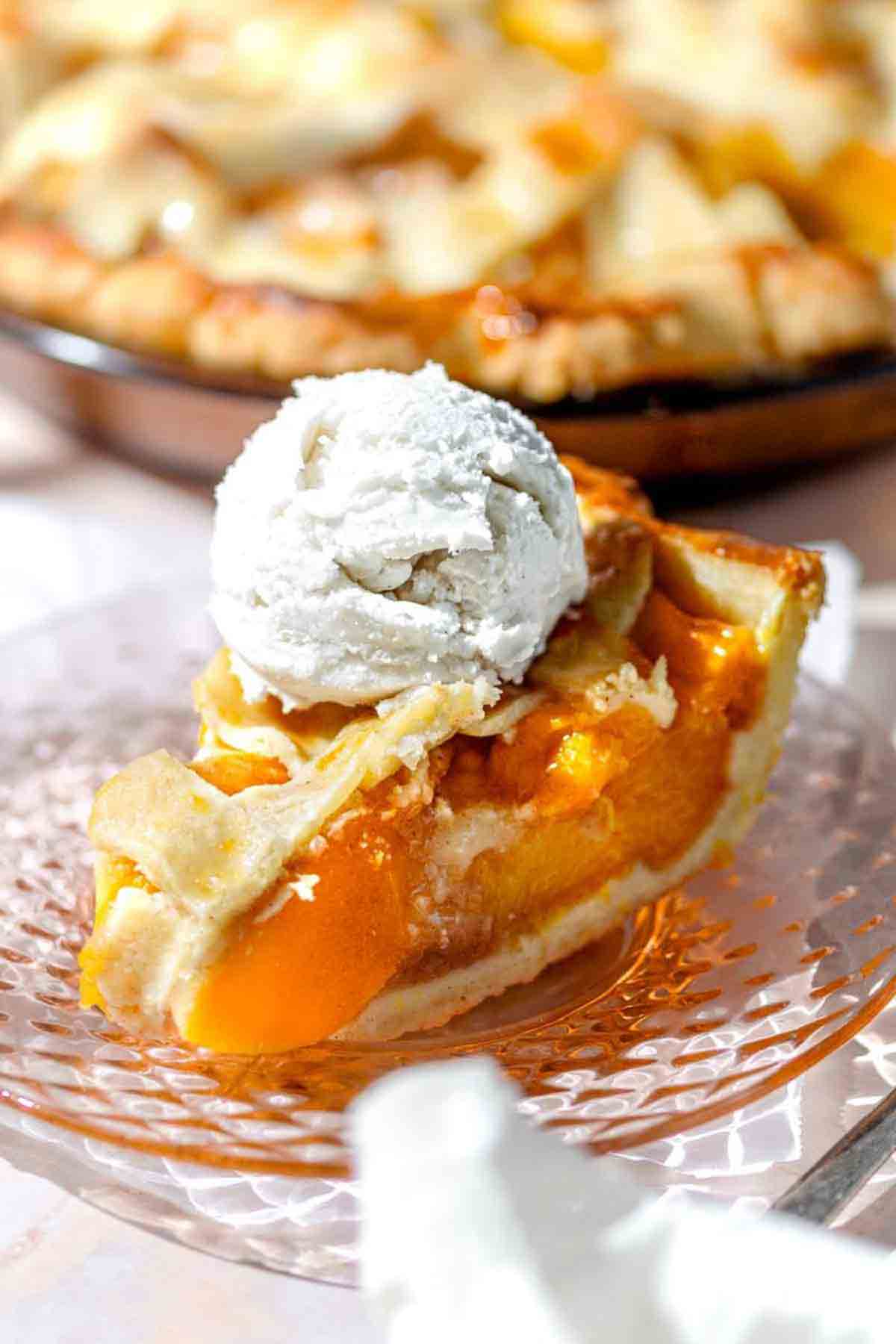 This vegan peach pie has a crispy crust and a filling made with tender, sweet, and lightly spiced peaches.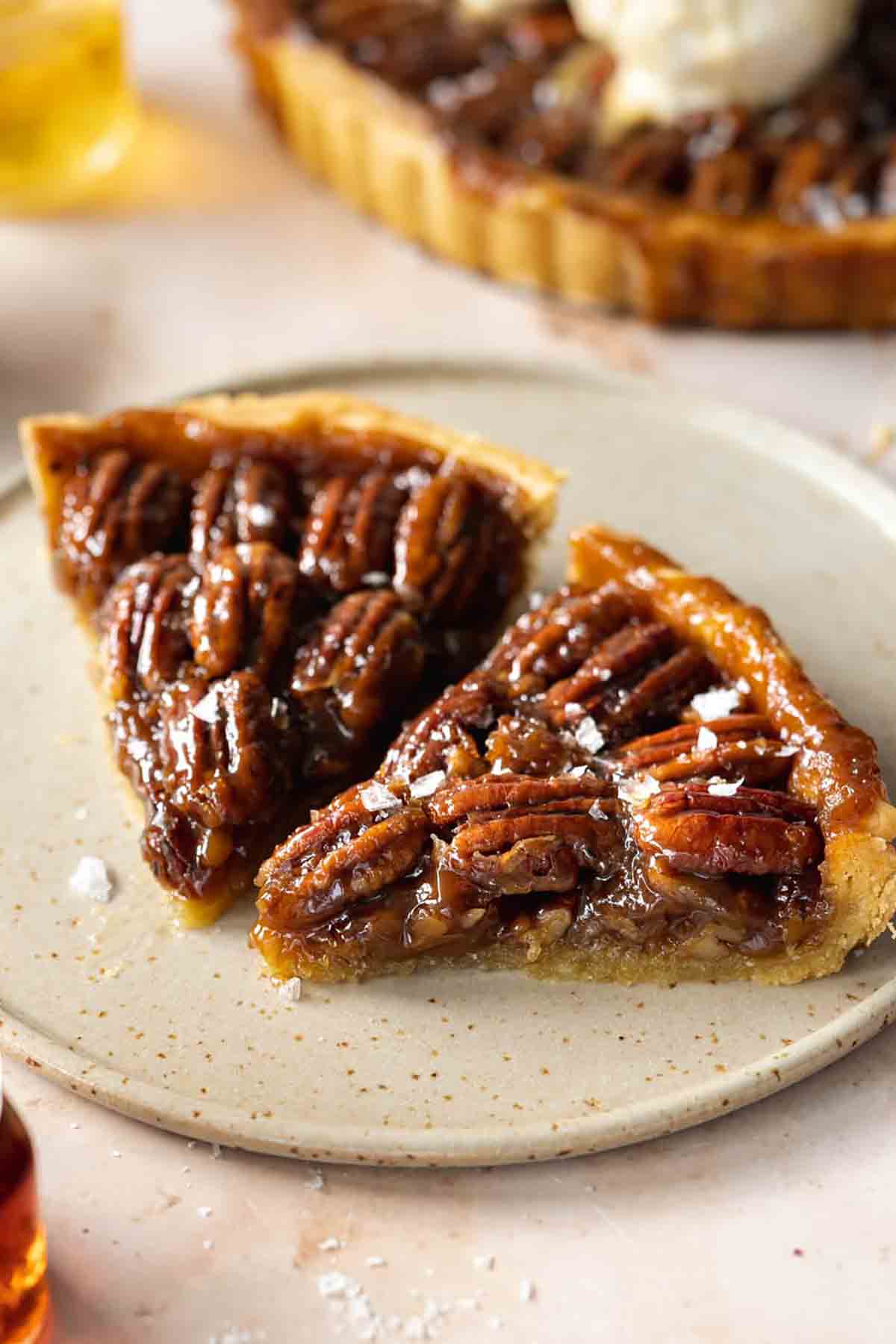 Delicious vegan pie with a toasty pecan and sticky caramel filling, all in a buttery shortcrust pastry shell.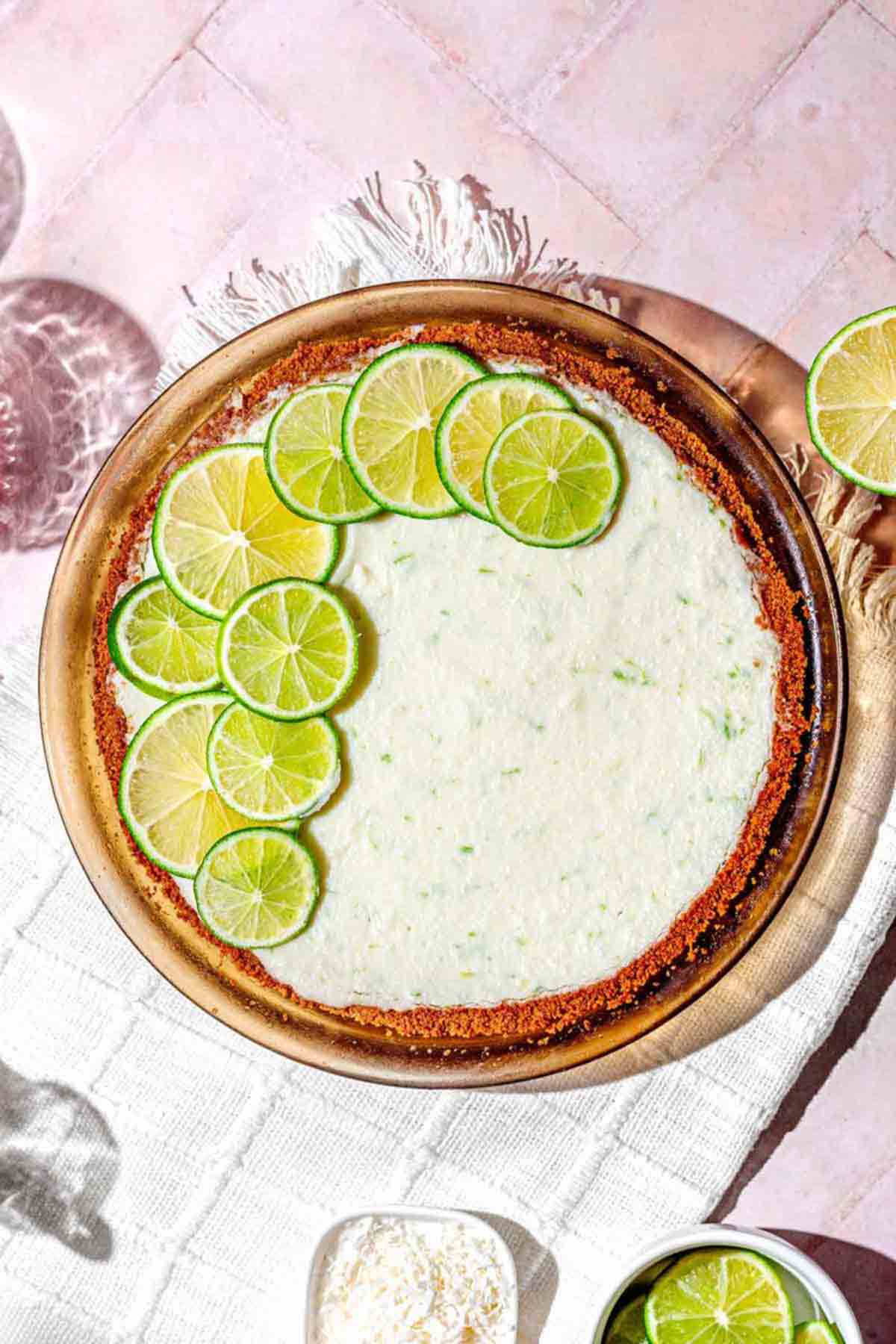 This vegan key lime pie is surprisingly easy with a 'buttery', dairy-free graham cracker crust and a vibrant, zesty yet creamy pie filling.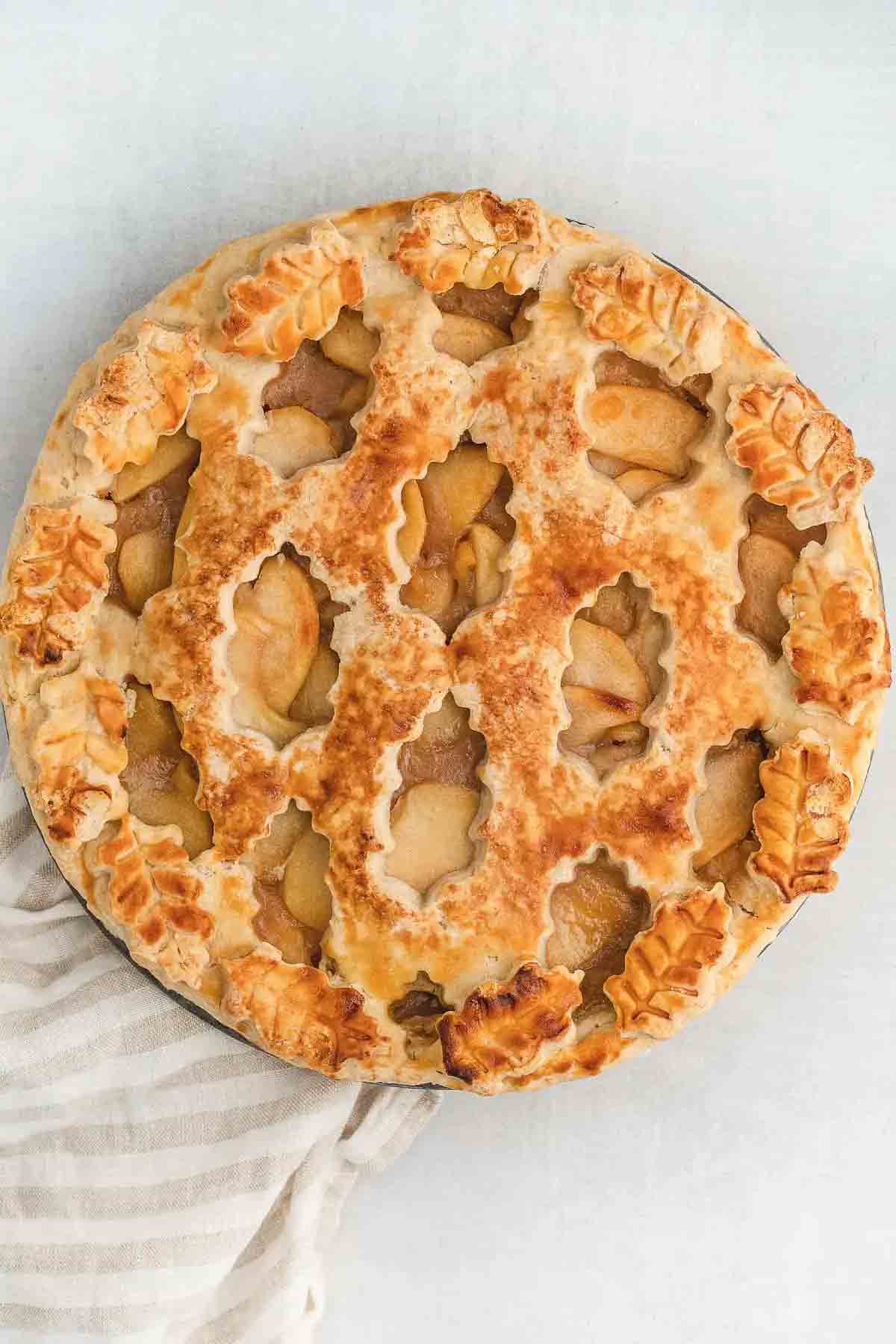 This apple pie is a warm and comforting dessert, with tender spice-filled apples. It's sweet and satisfying with a crisp, golden brown crust.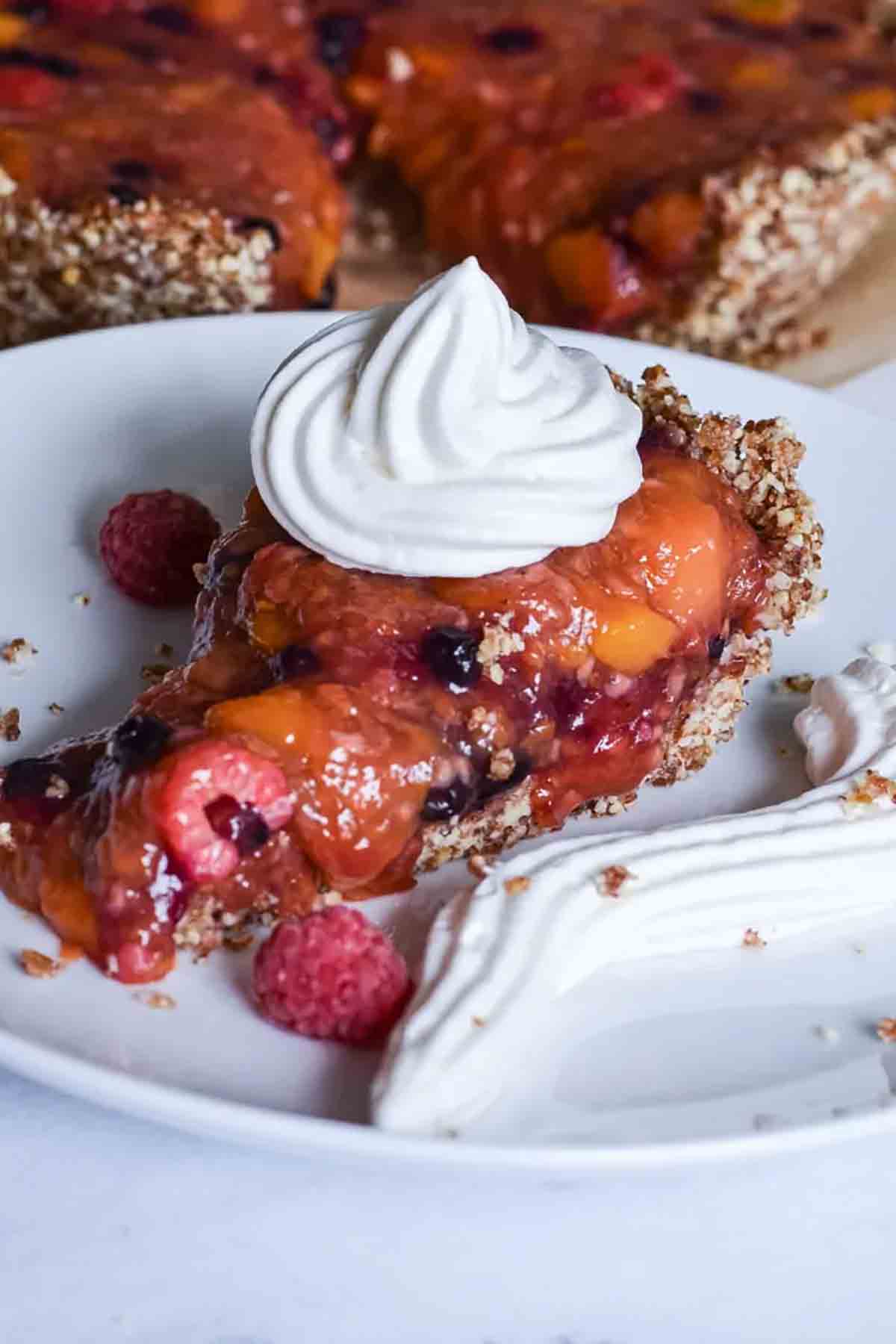 This mango pie is loaded with berries and delicious flavour. Bursting with fresh fruits, this recipe will be a highlight years to come.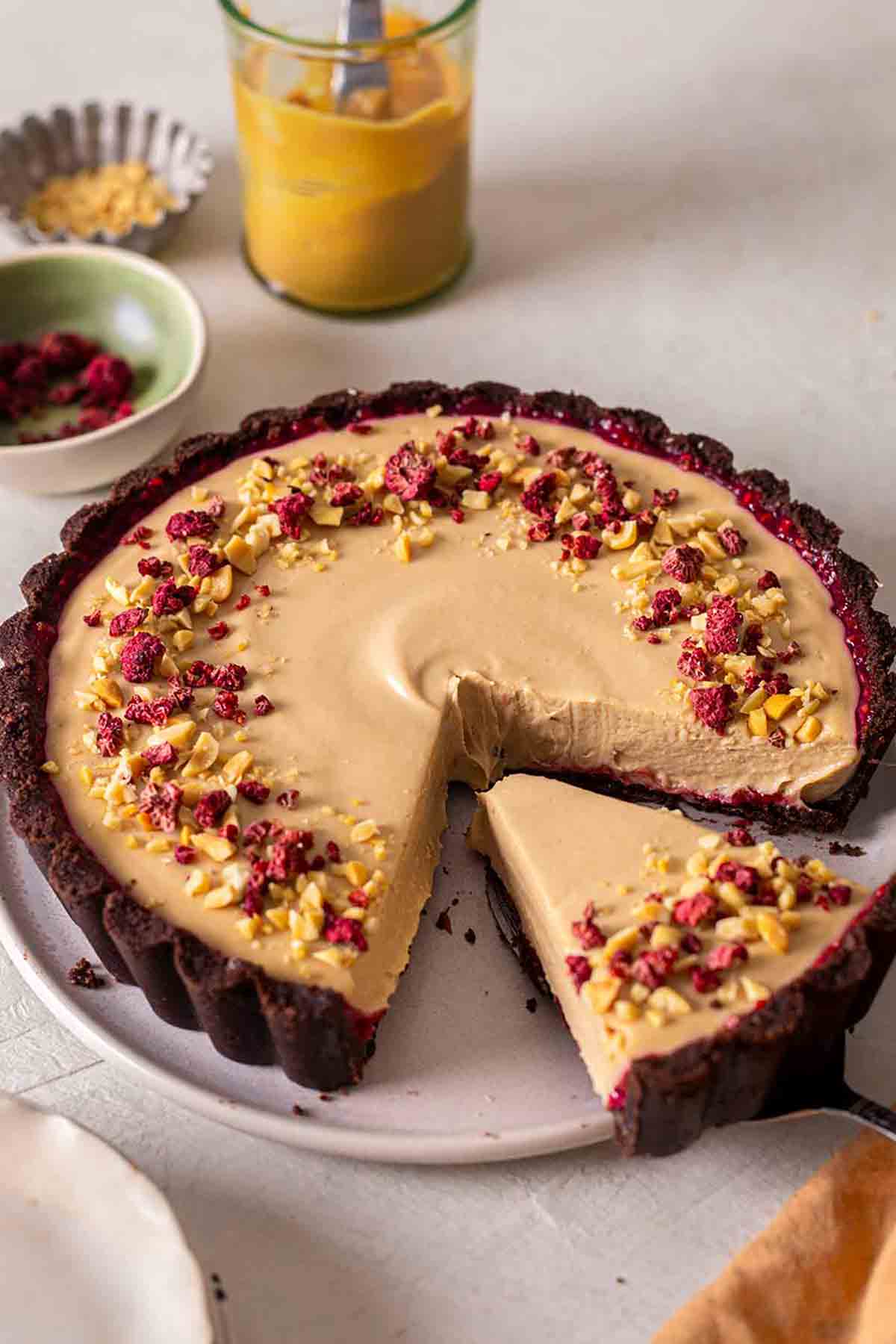 An epic peanut butter pie with a chocolate cookie crust and raspberry jam. This sweet vegan pie recipe uses less than 10 ingredients and no vegan cream cheese!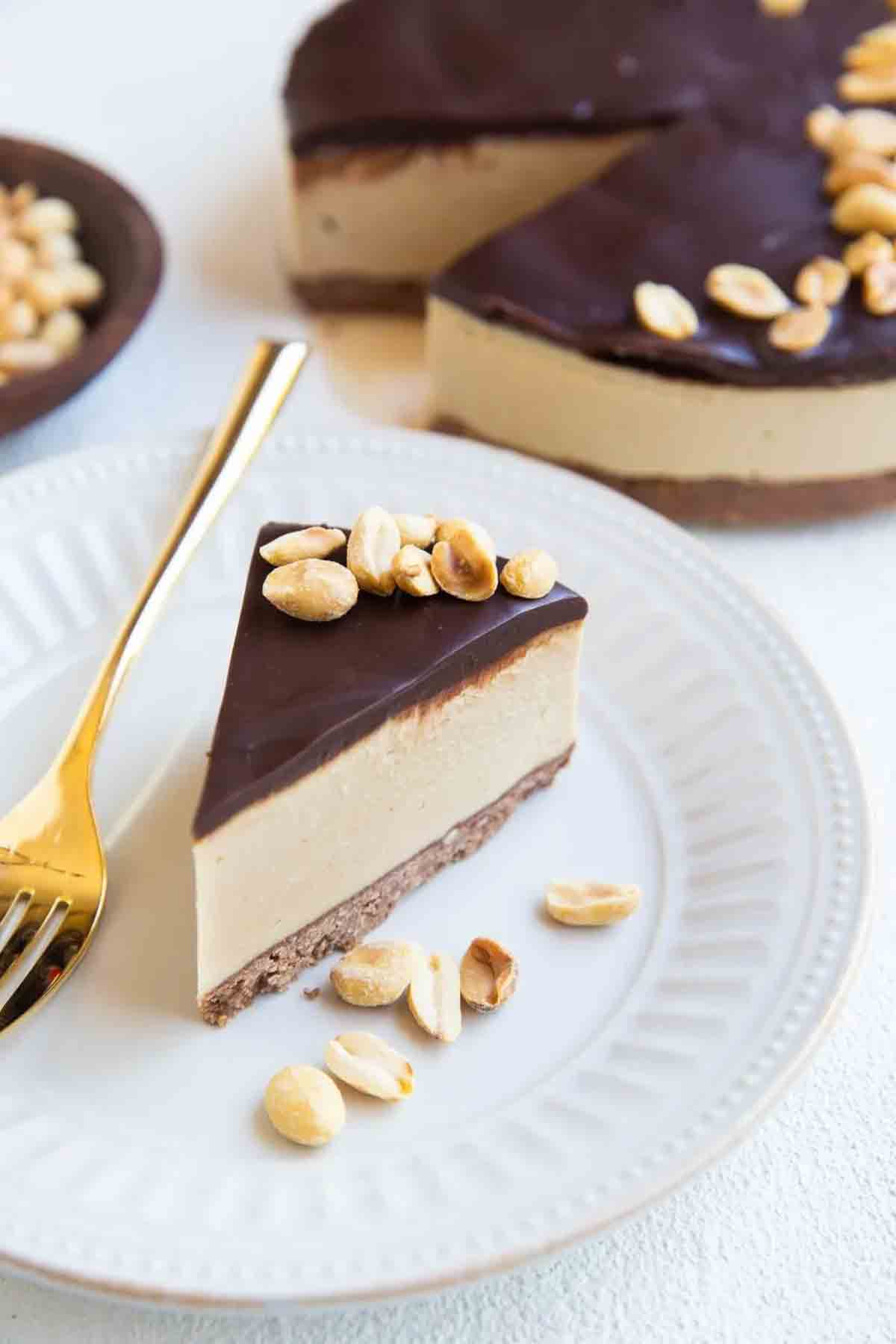 A smooth, creamy, silky peanut butter pie with a delicious chocolate crust and chocolate ganache. This delightful dessert is an amazing crowd-pleaser and perfect for those living a low carb lifestyle. 12g of protein and only 8g of carbs per slice!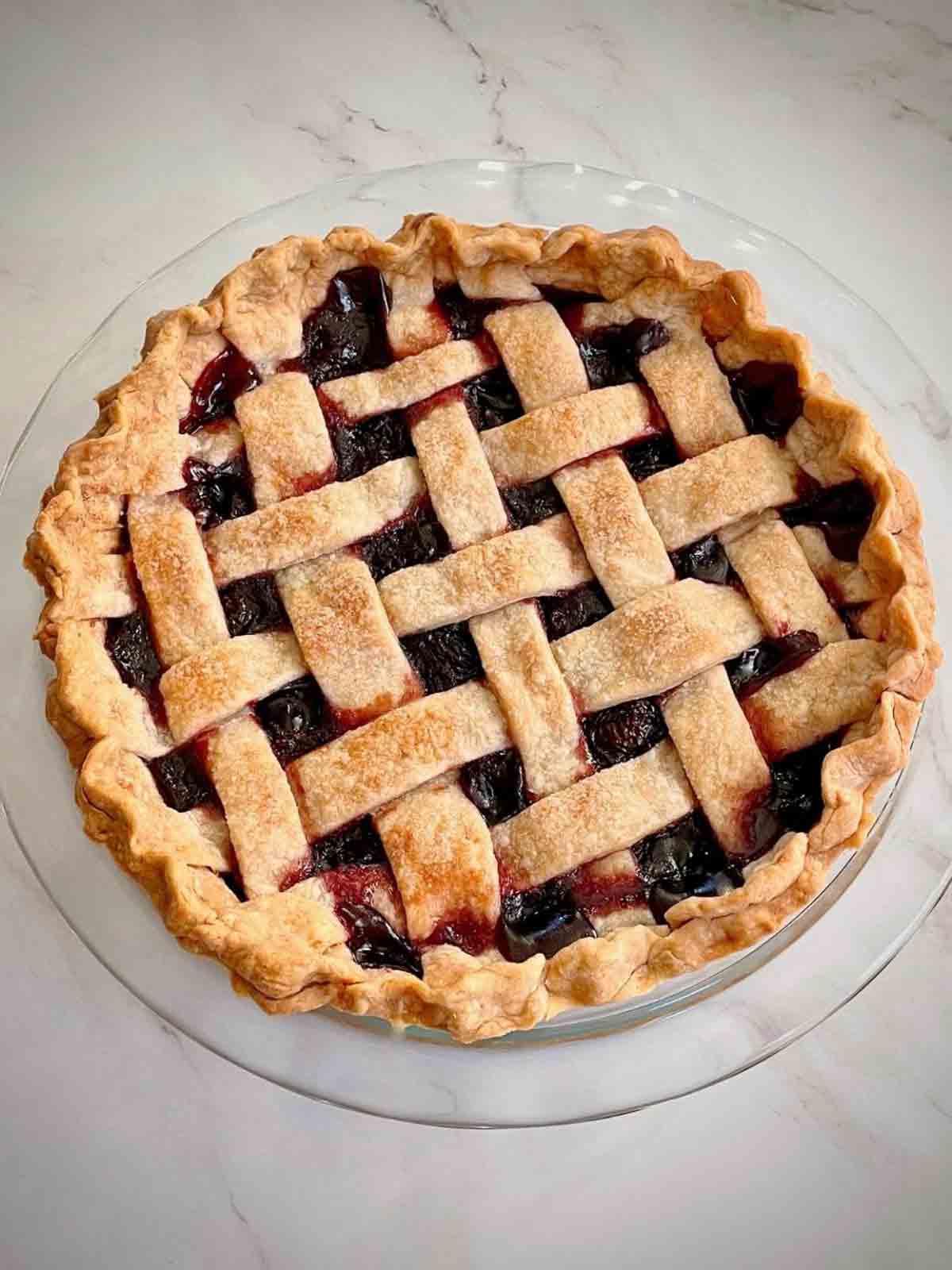 This delicious cherry pie is sure to be a favourite! Sweet cherries bursting with flavour and surrounded by a flaky, buttery, homemade crust.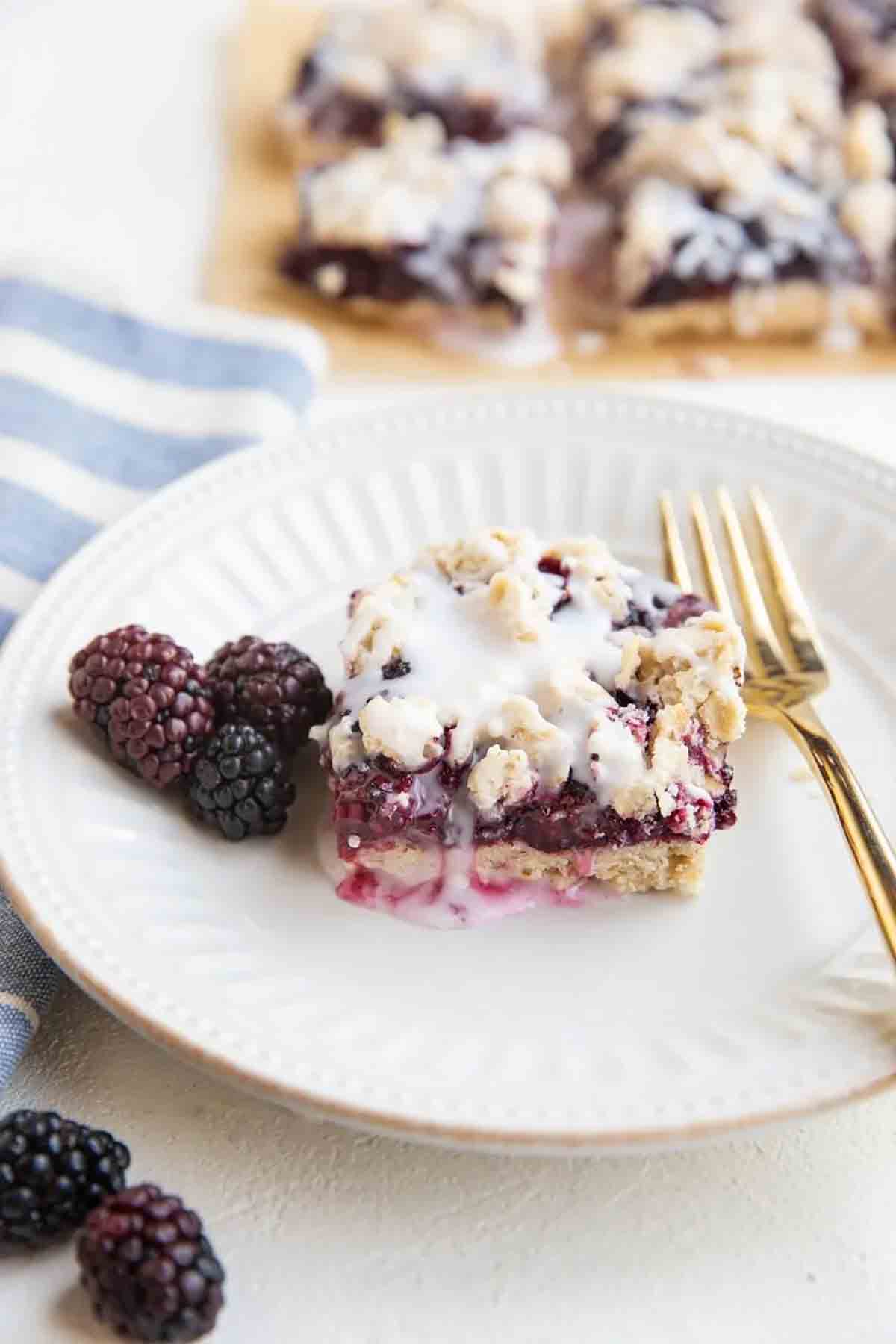 Vegan Blackberry Pie Bars with a shortbread crust, jammy blackberry filling and a delightful crumble topping make for an amazing dessert (or breakfast!). This 5-ingredient dessert recipe is so easy to make and always receives rave reviews!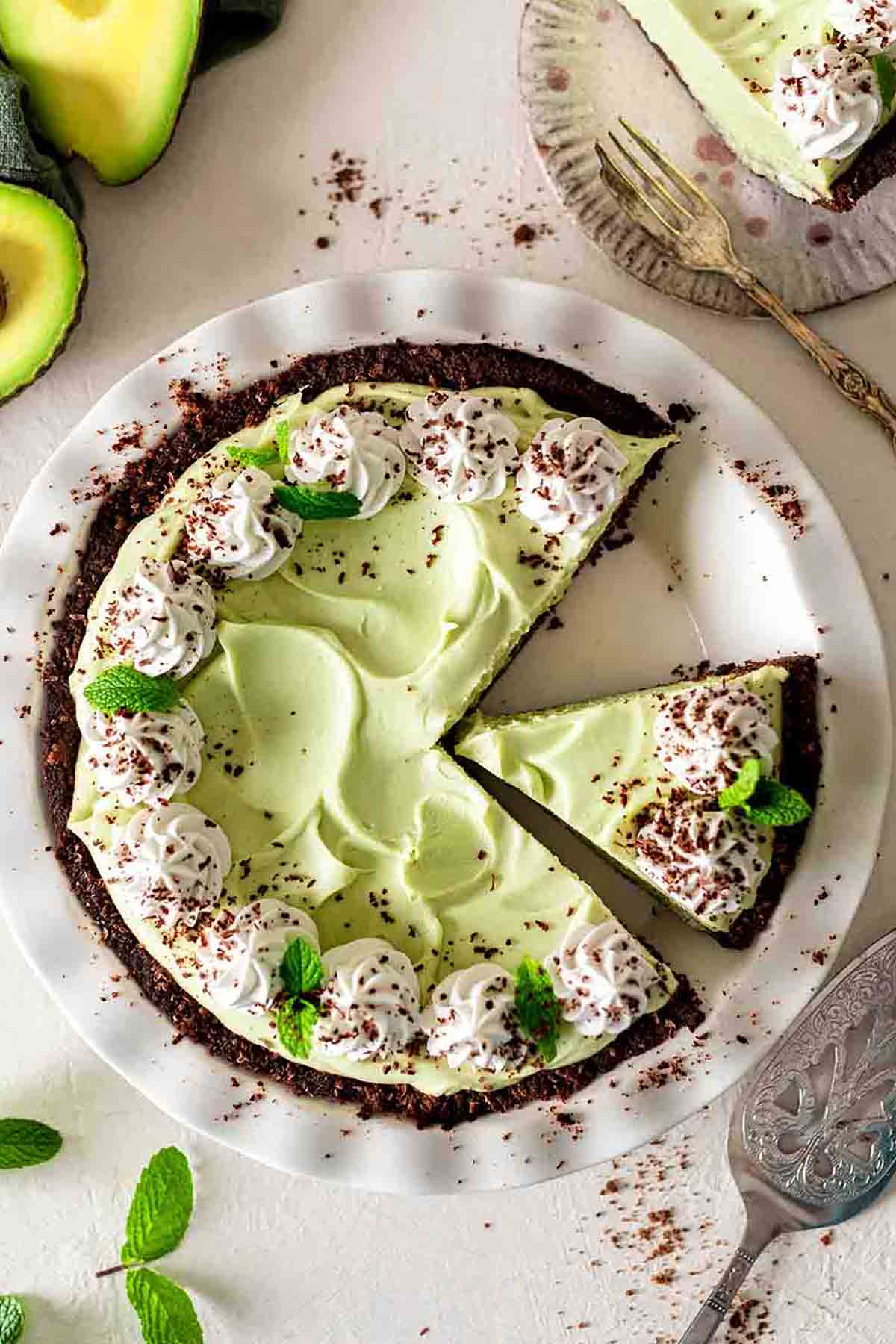 Vegan grasshopper pie with a crunchy chocolate cookie crust and a fluffy creamy mint filling. This refreshing dessert is easy to make and uses less than 10 ingredients!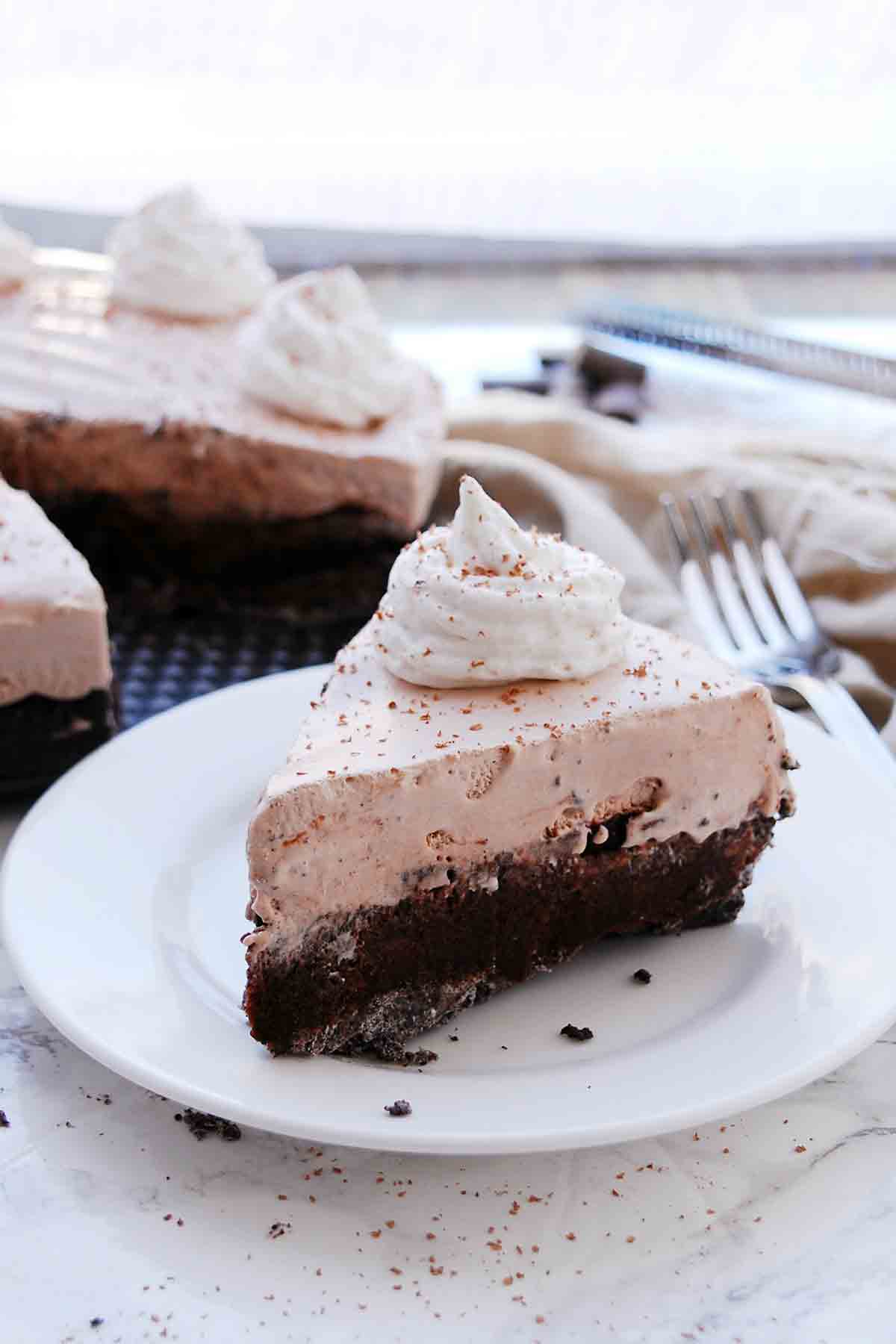 A crunchy, chocolate cookie crust, thick chocolate pudding, and a light chocolate mousse is an easy, no-bake, sweet vegan pie for any occasion. While impressive with multiple layers, the only thing you have to be able to do is stir and pour, with all of the ingredients being store bought!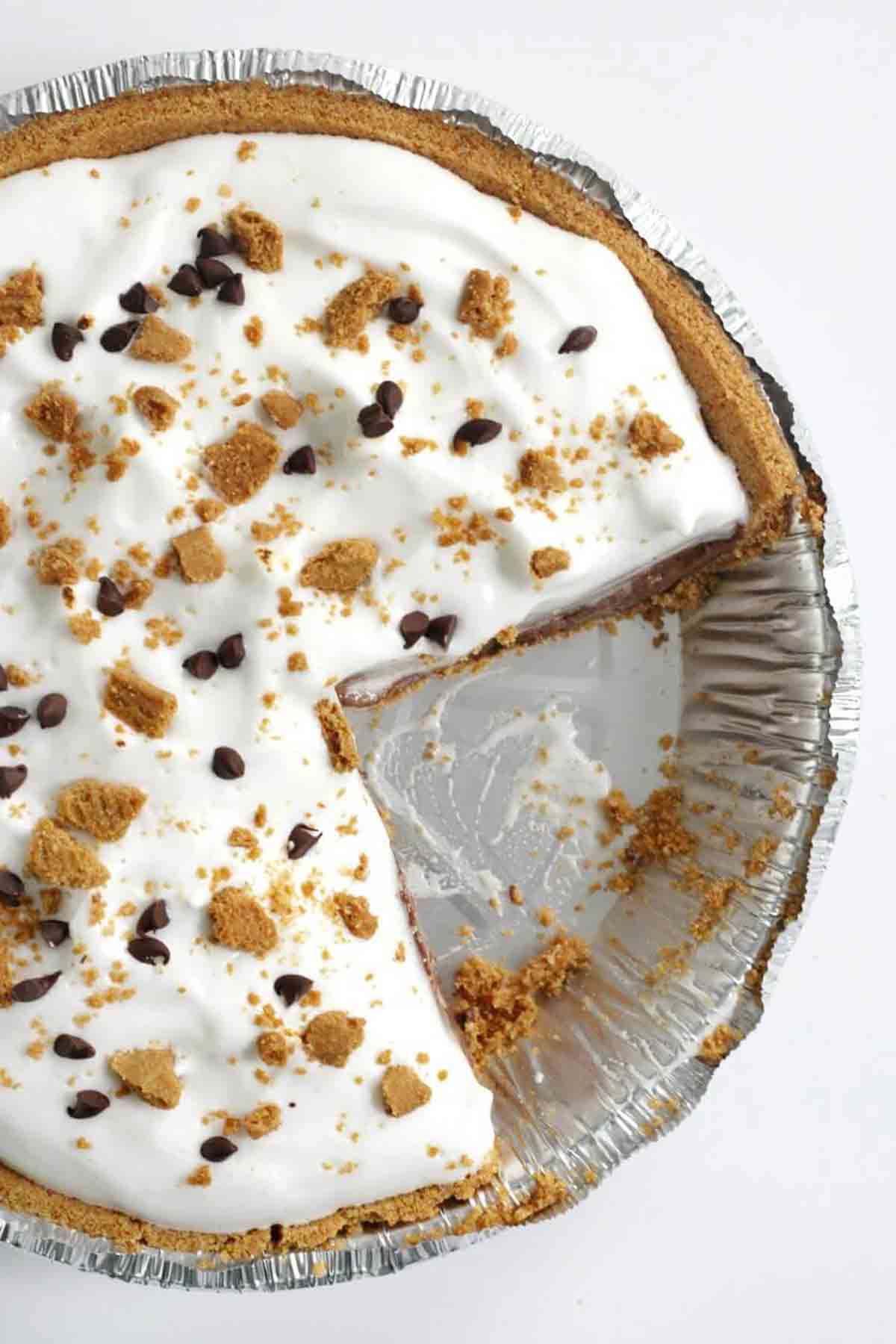 This easy no-bake s'mores pie is made with a gluten-free crust, a rich dairy-free chocolate pudding, and is topped with homemade marshmallow fluff! This allergy-free, low sugar, & child-friendly dessert is the perfect way to have your s'more without the campfire!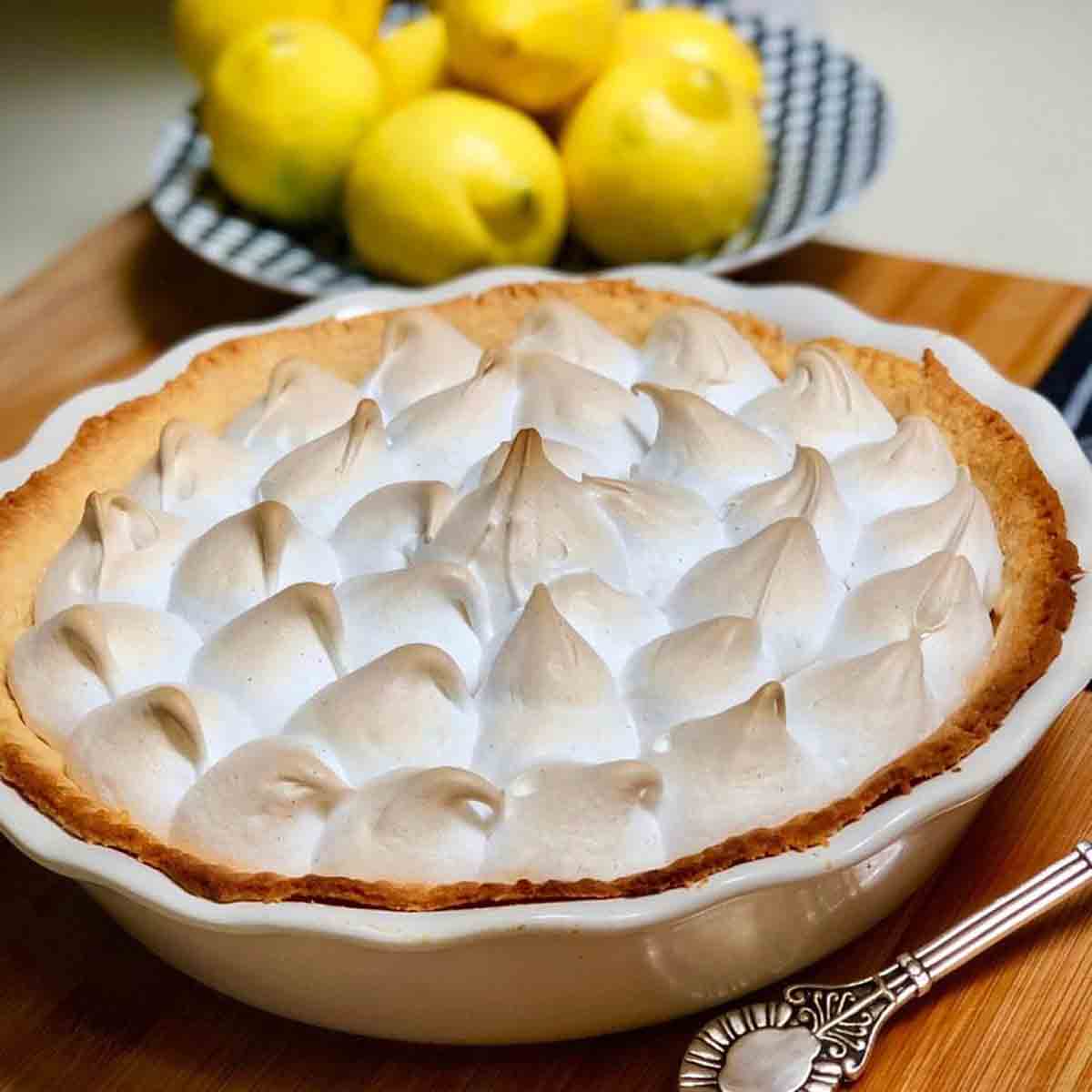 The silkiest smooth lemon filling with just the right balance of tart and sweet, topped with mounds of luscious vegan meringue in a golden 'buttery' crust.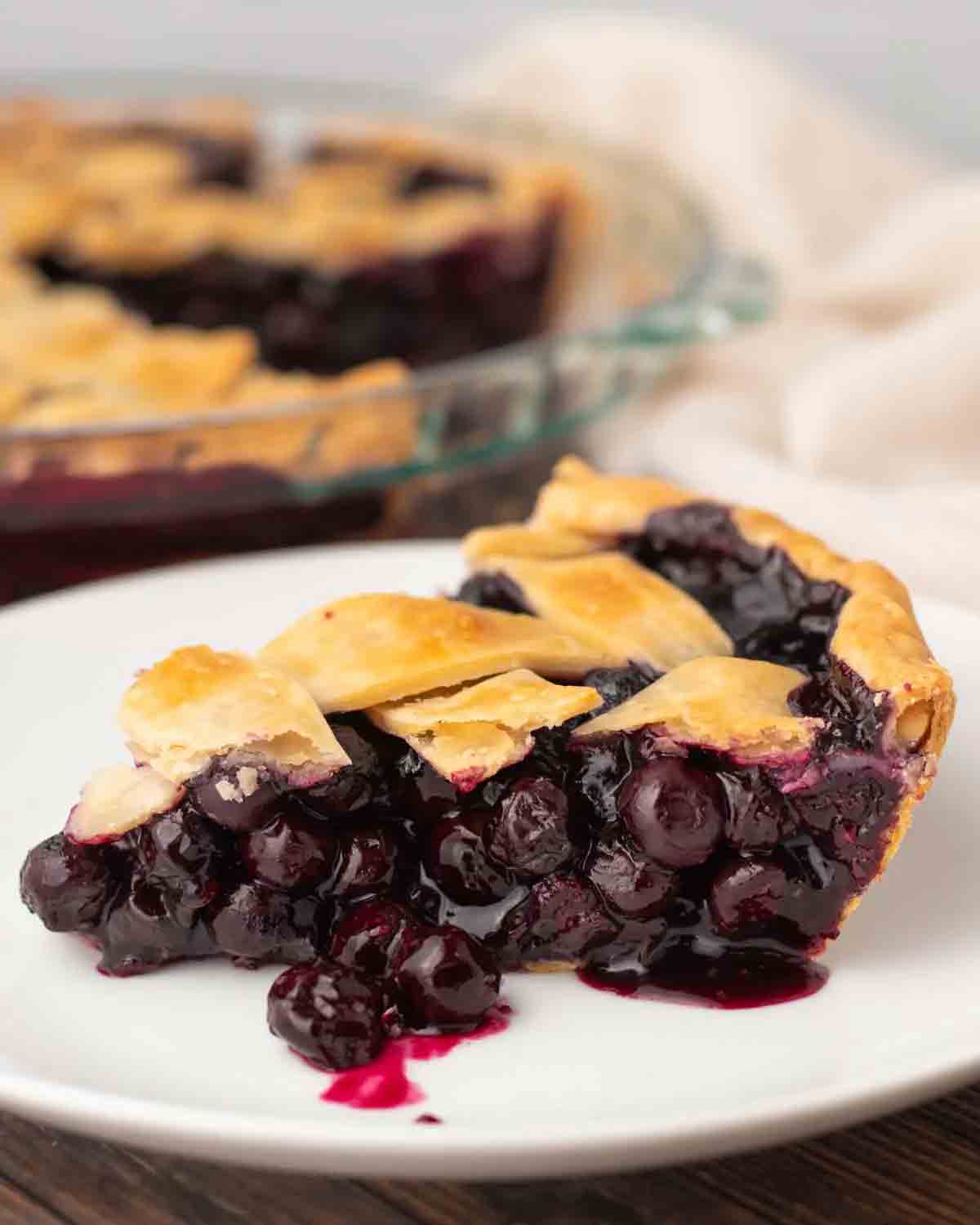 Easy blueberry vegan sweet pie is made with lemon juice for a bright flavour, along with nutmeg for a little sweet spice.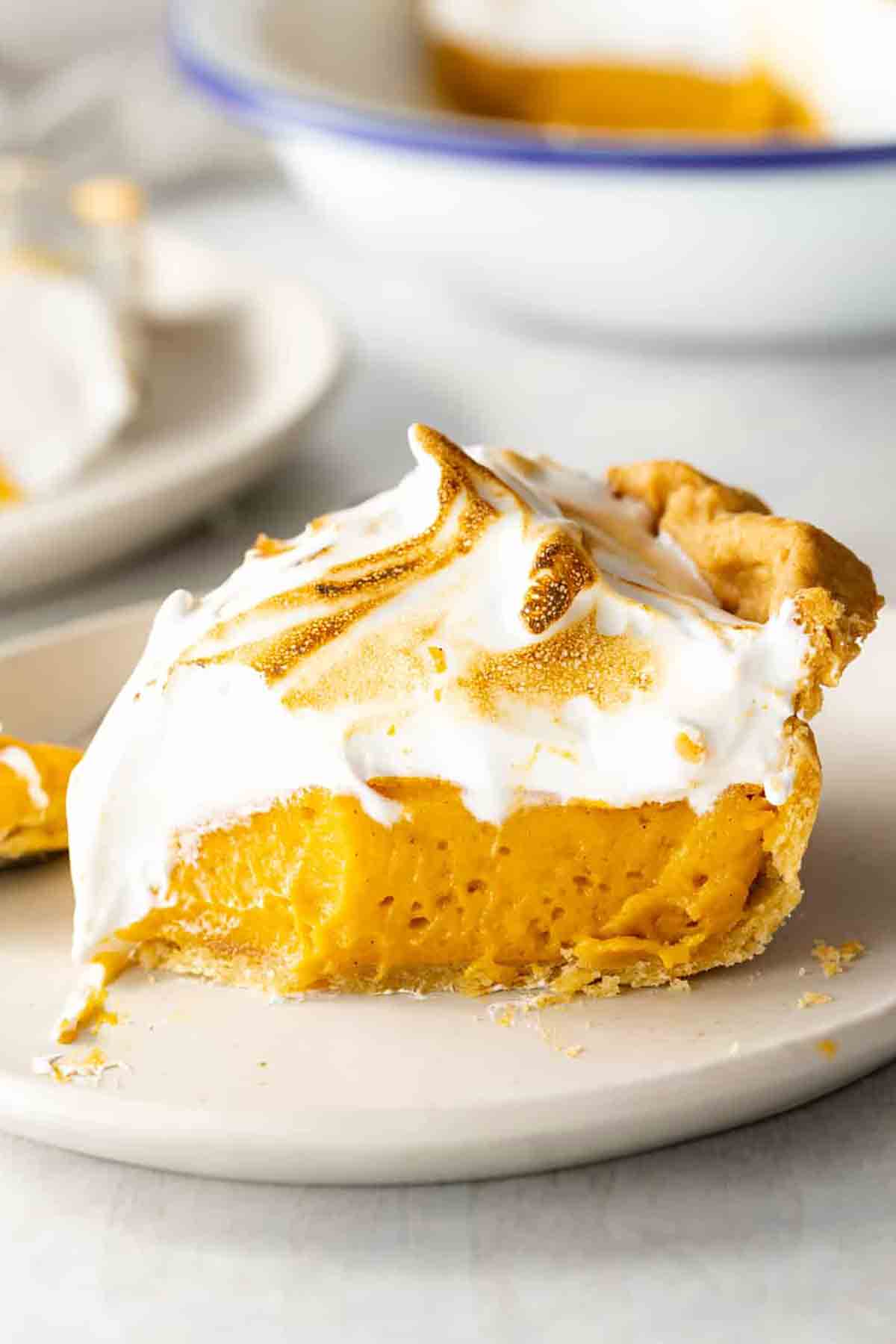 Vegan sweet potato pie with toasted meringue topping. The silky smooth sweet potato filling will melt in your mouth!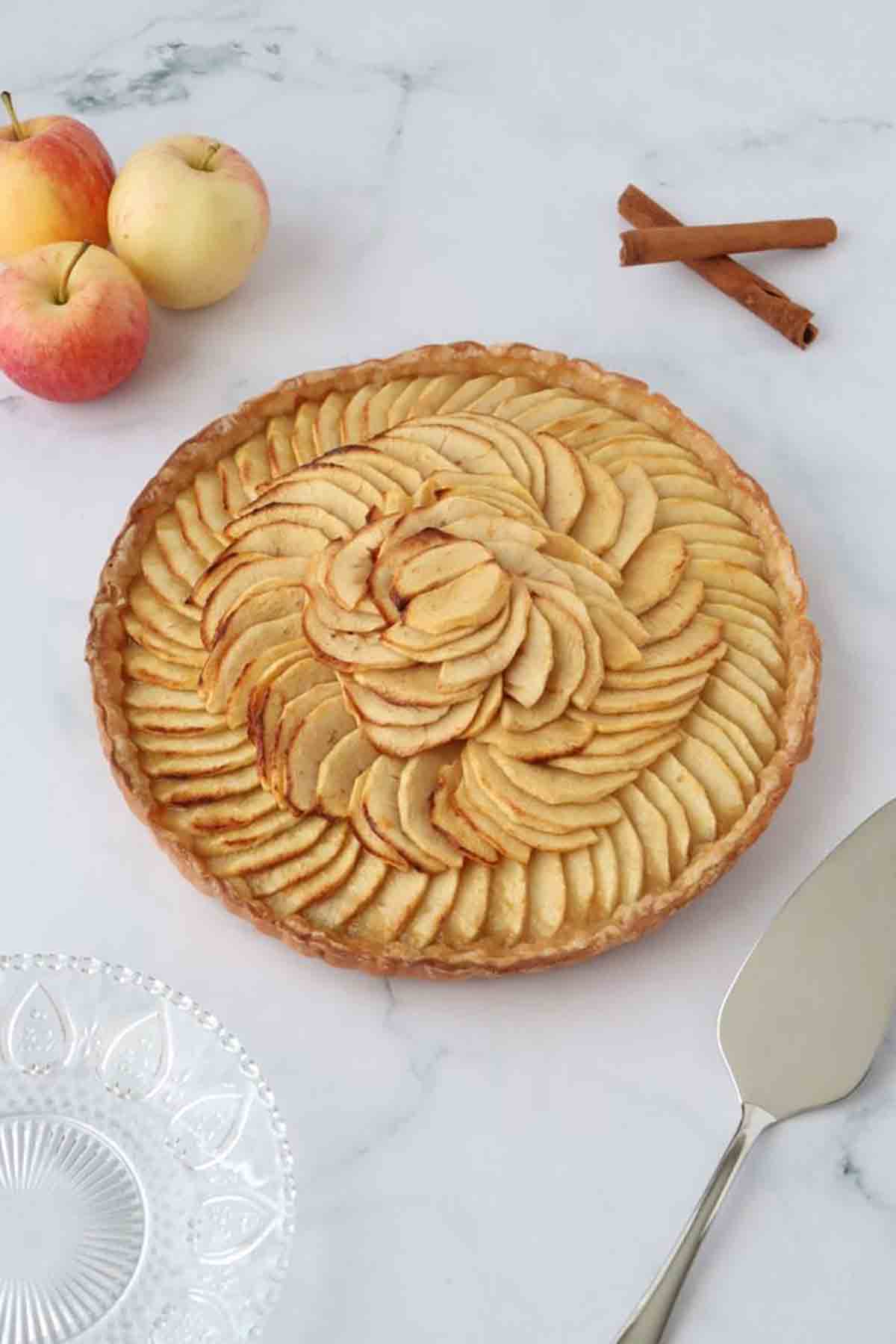 A homemade, gluten-free French apple pie with freshly sliced apples and apple sauce. Just a few simple ingredients and super easy to make.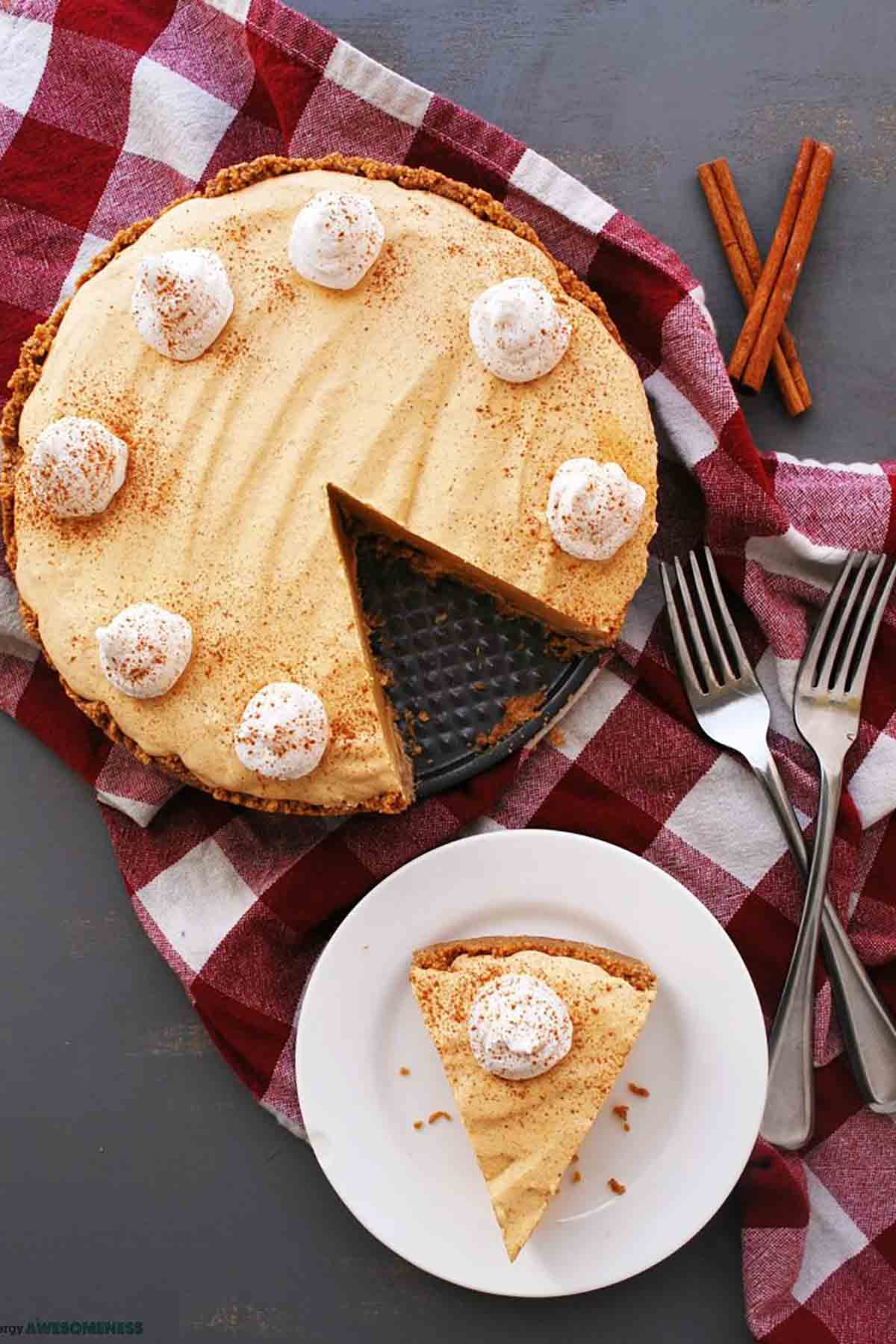 Loaded with spices and full of dairy-free whipped cream, this lighter pumpkin pie will make you wonder why you ever went with the original version in the first place! It's an easy, allergy-friendly recipe, so the whole family can enjoy it.

25 Sweet Vegan Pie Recipes
The best vegan sweet pies for any occasion.
I hope you love these sweet vegan pie recipes! If you make any of them at home, please let me know how it goes by leaving a comment below. Happy baking! xo
BakedByClo is a participant in the Amazon Services LLC Associates Program, an affiliate advertising program designed to provide a means for sites to earn advertising fees by advertising and linking to Amazon.com. This site may contain some of these links to Amazon.com & other affiliate programs. If you make a purchase through one of those links, BakedByClo will receive a small commission from the purchase at no additional cost to you.