12 Vegan Savoury Pie Recipes
Looking for a new vegan savoury pie recipe? This post will help. It contains 12 of the best pies with savoury fillings, that you can enjoy for dinner any day of the week.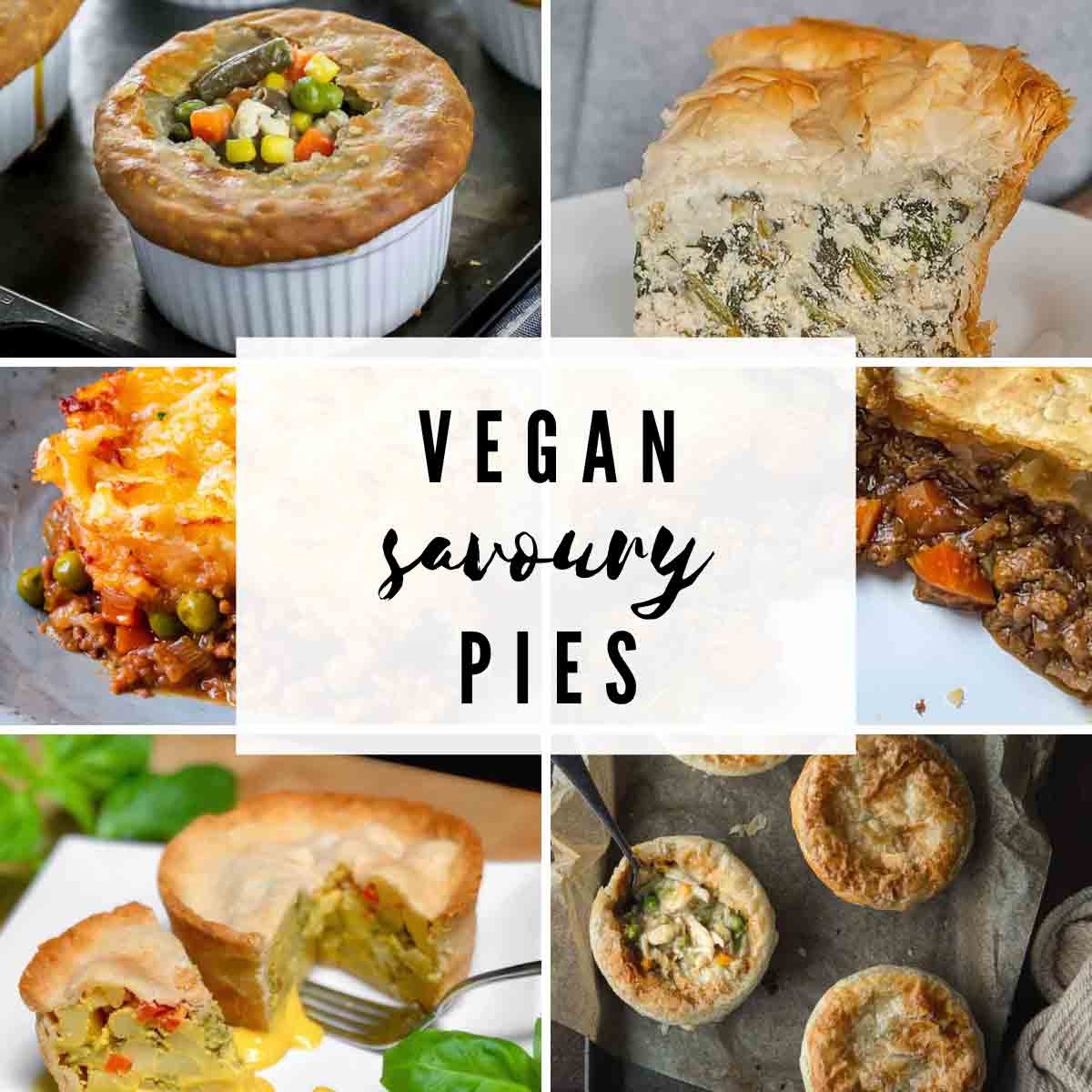 It's National Pie Day next week and I wanted to do something to celebrate, LOL. I recently posted my favourite vegan sweet pie recipes and thought that the savoury vegan pies needed their own post too!
If you didn't know, I am a vegan dessert blogger, so I mainly post sweet recipes on my blog. To create this roundup of savoury pie recipes, I used the help of some other food bloggers. To access the recipe, just click on the recipe title above each photo. Do make sure to go show the bloggers some love on their websites and let us know if you try any of the recipes! Enjoy!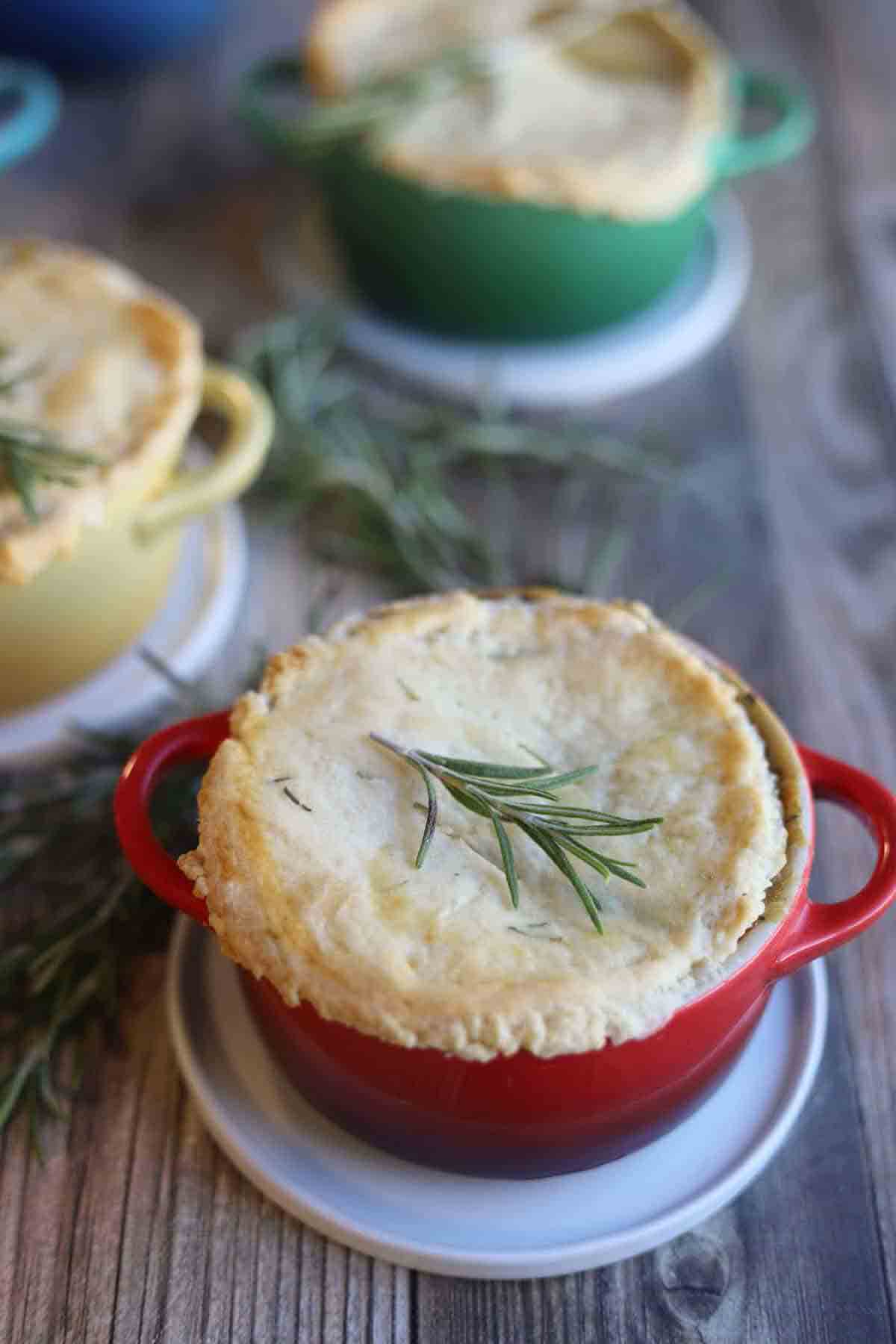 These adorable pies are filled with veggies, chickpeas and a creamy cashew sauce, all in a flaky crust. Made in individual pots for a super special dinner option.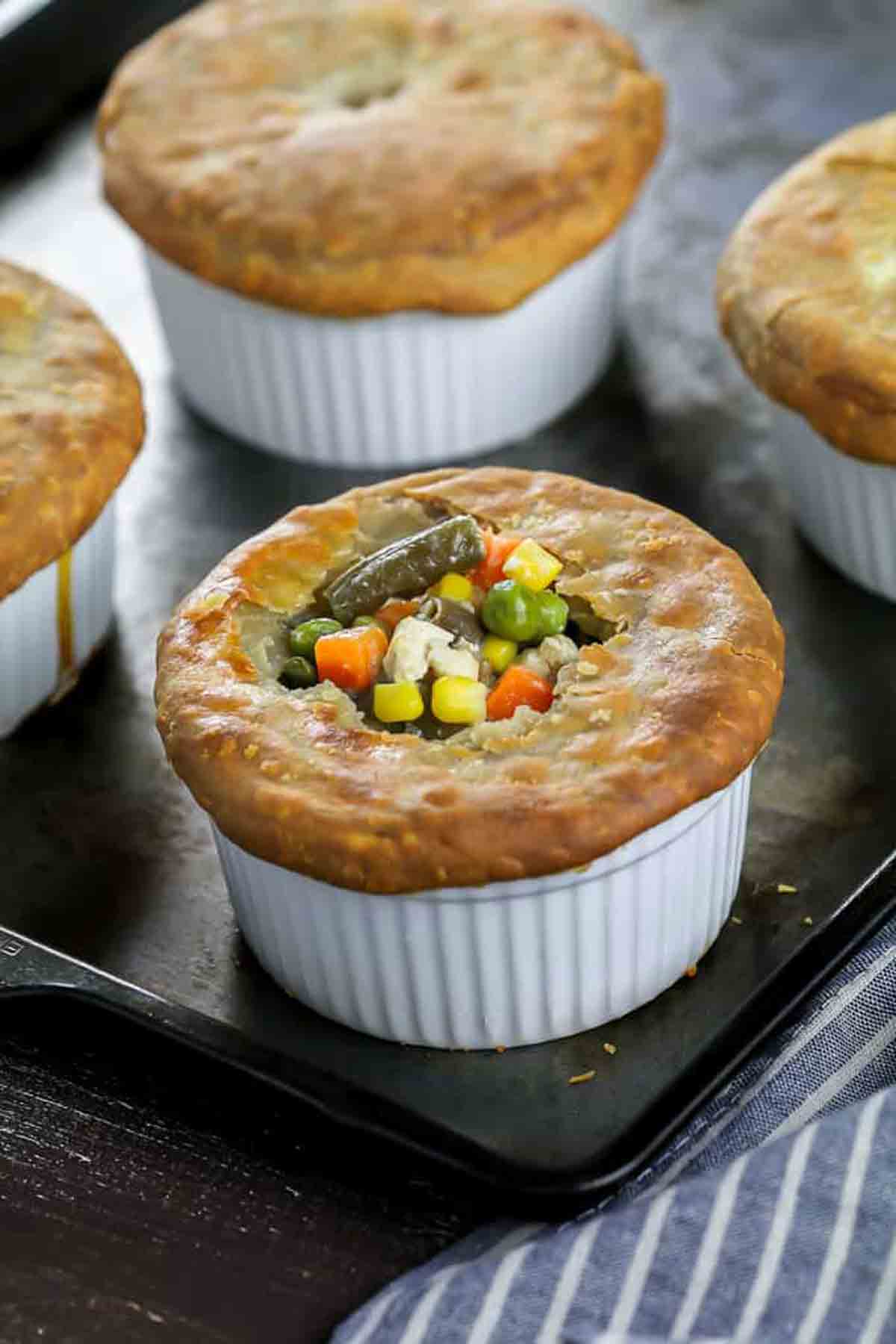 This vegan pie with tofu will quickly become a weeknight favourite! It's so easy to make and requires very little prep. Using a ready-made pie crust means this pie recipe has just 7 ingredients, and it'll be ready to eat in 45 minutes!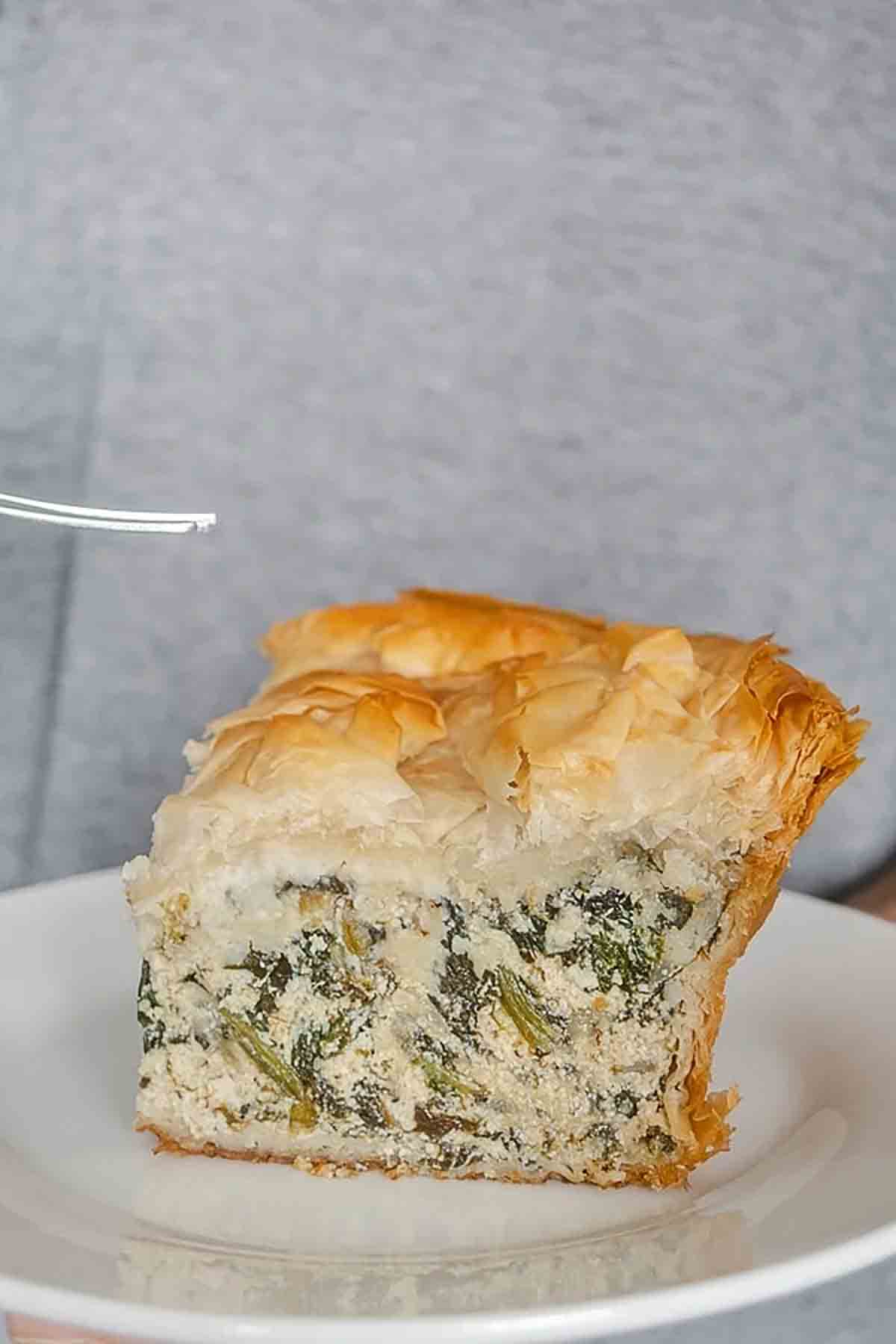 This spanakopita is a vegan take on a classic Greek spinach pie. A savoury and fragrant spinach and vegan feta mixture is wrapped in layers of phyllo pastry, then baked until crisp and flaky. Makes a perfect side dish or starter.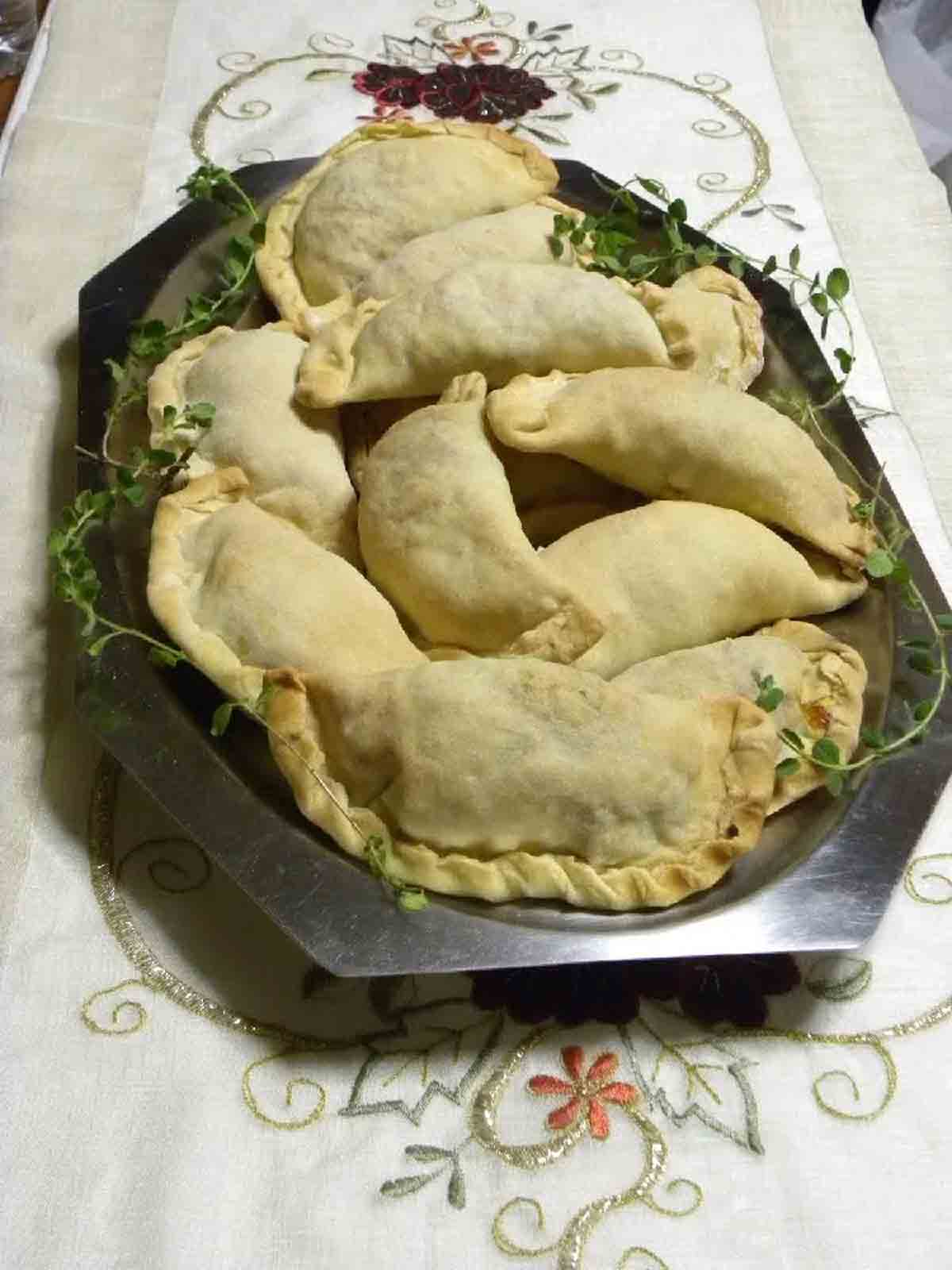 Pronounced 'koh-loh-ko-tess', these mini pies are tradionally Cypriot. You can make them with pumpkin or butternut squash, whichever you prefer. You'll also need almonds, raisins, cinnamon, a drop of sugar, and either rice or bulgur wheat, to help absorb the juices.
This British classic, Homity pie is packed with humble veggies such as potatoes and onions, loaded into a crisp, buttery pastry shell. You can enjoy it hot but it's even better when it's chilled, making it perfect for picnics and packed lunches!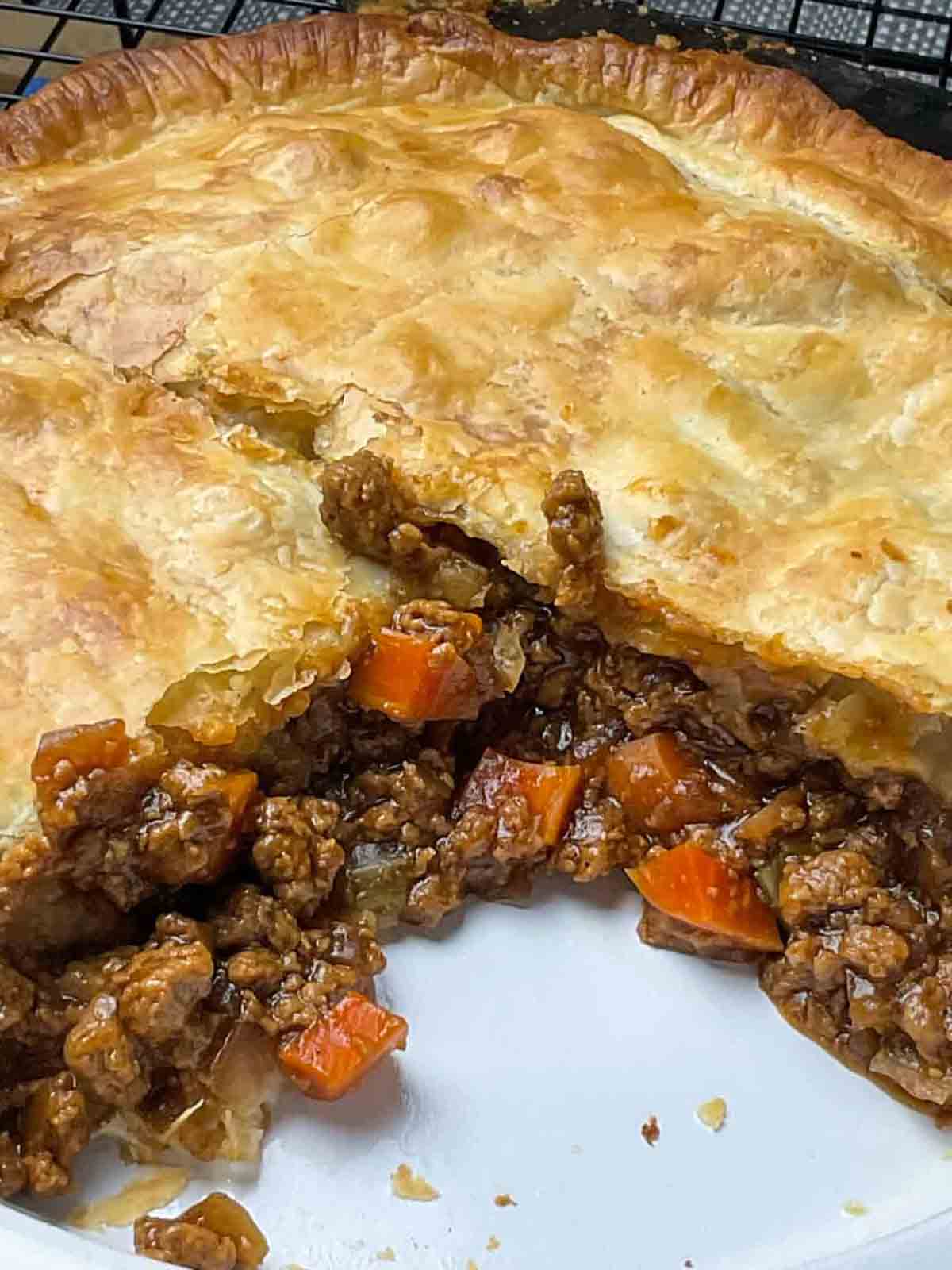 This vegan adaptation of the Scottish classic mince round pie features a rich, savoury veggie mince and a crisp, buttery puff pastry. Pure veggie comfort food that makes a great addition to any dinner or special occasion.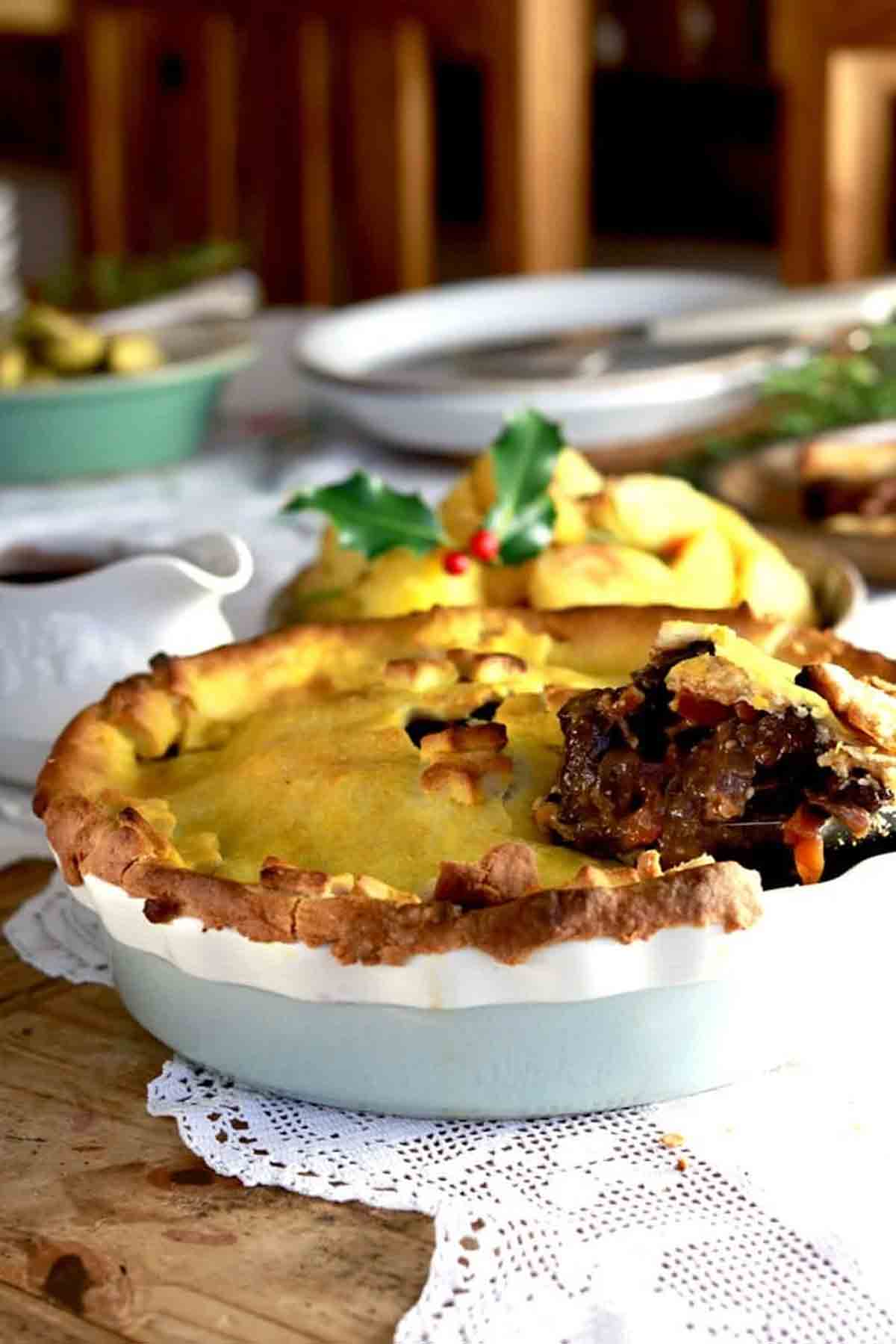 This mushroom bourguignon pie is the ultimate warming dinner recipe. It has loads of rich mushrooms in a red wine sauce, and is topped with flaky shortcrust pastry. It can be made from scratch in just a few hours and it's sure to be a crowd-pleaser.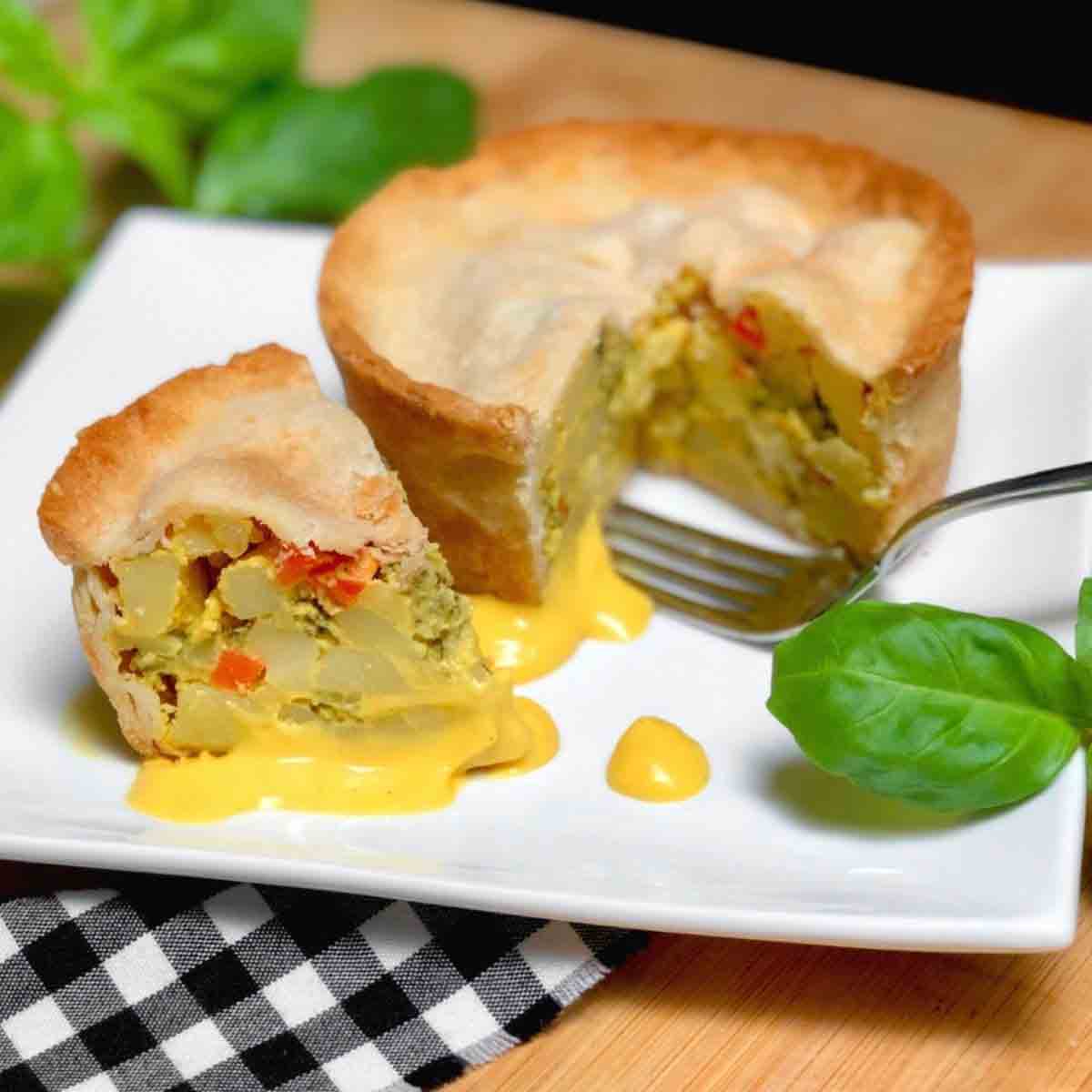 Broccoli, potatoes and carrots are baked together with a rich, creamy homemade vegan cheese sauce. This recipe even makes the pie crust from scratch so if you're looking for a completely homemade pie from start to finish, this one is sure to wow your dinner guests!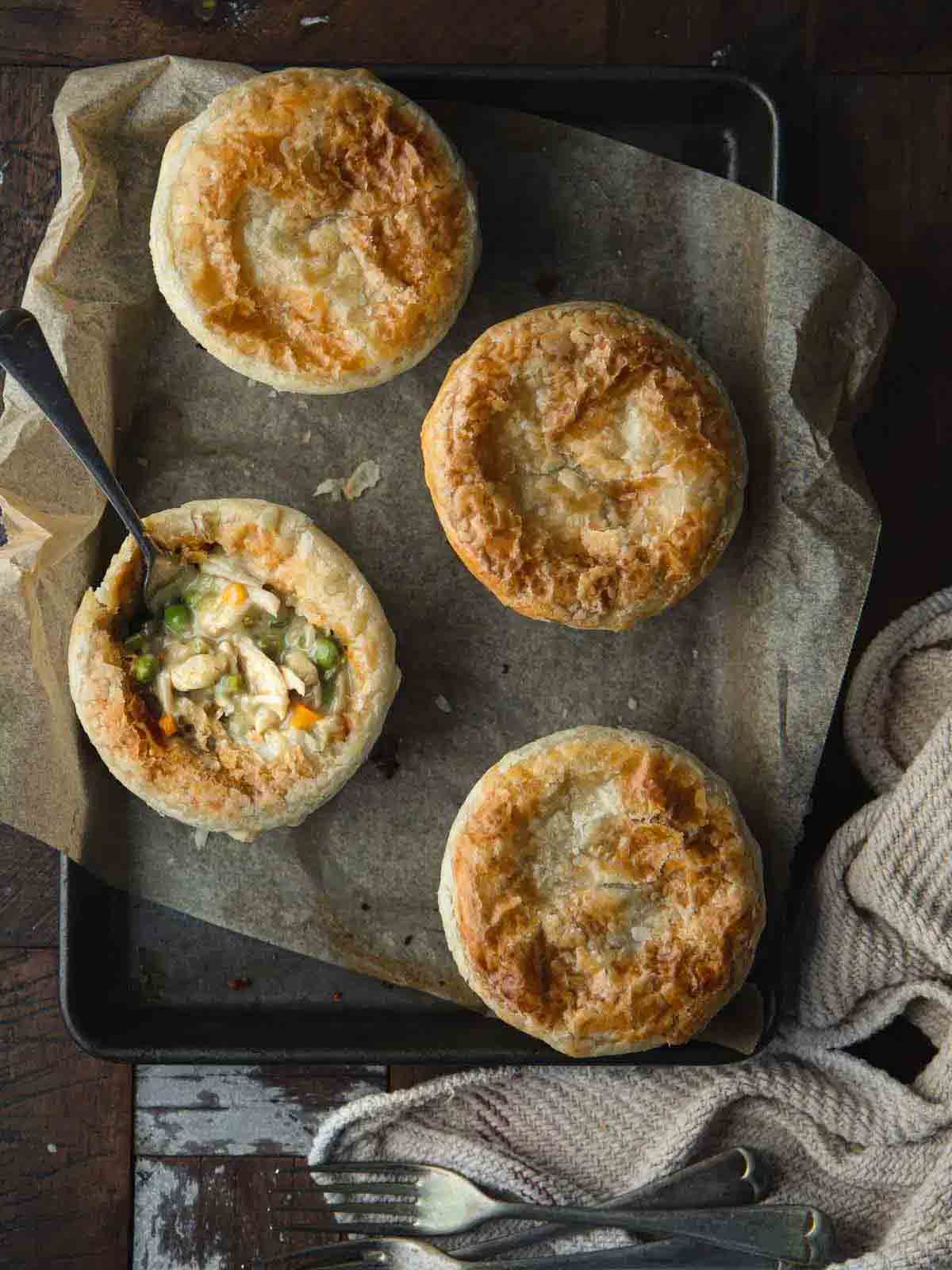 These mini vegan chicken pies are comforting and nostalgic with all those familiar chicken pie flavours. Filled with oyster mushrooms and flavourful seasonings, this pie is just as good as your old favourite but made in a vegan-friendly way.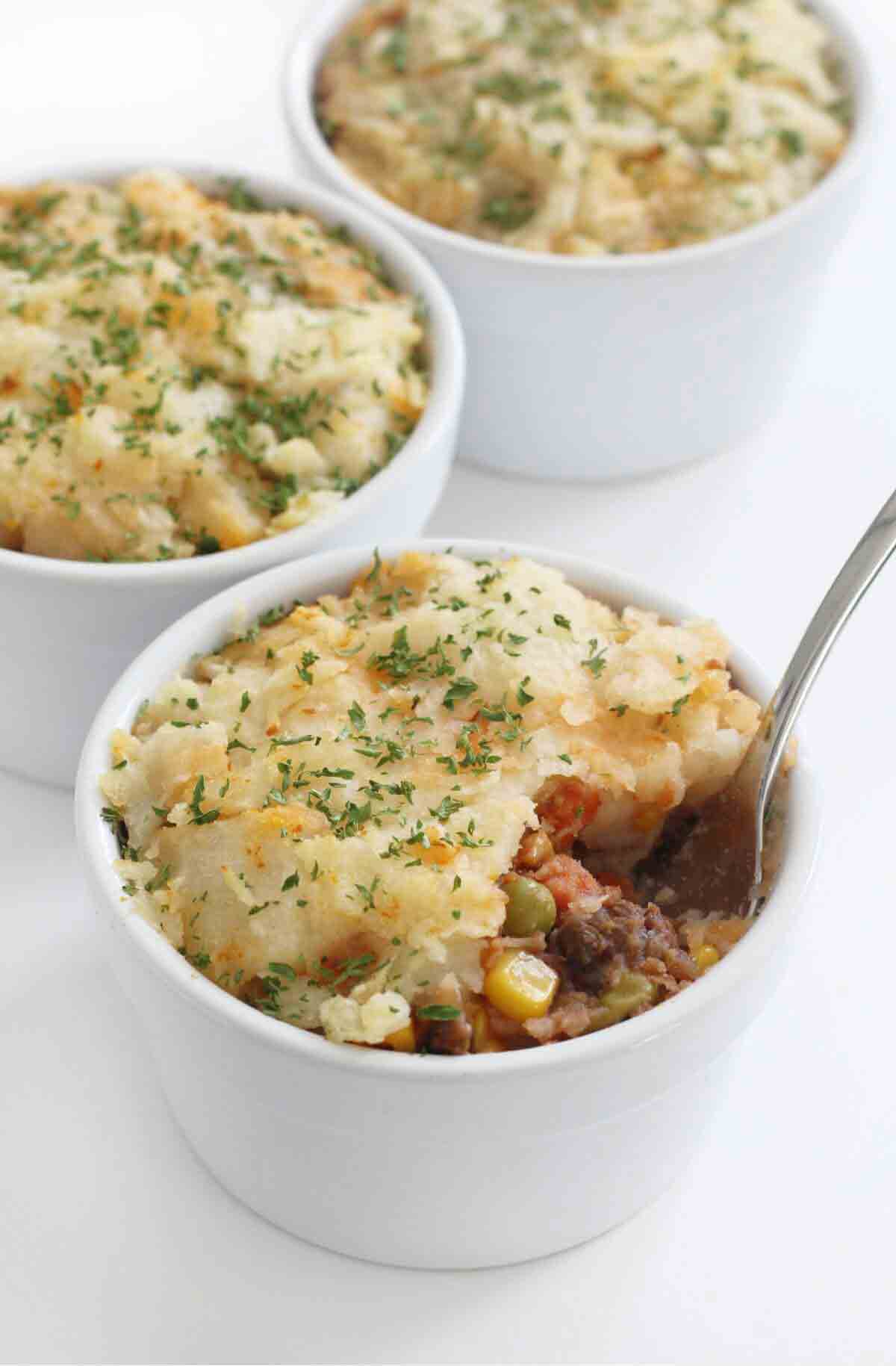 This insanely easy vegan lentil Shepherd's pie is made in less than 30 minutes with just 10 main ingredients! This hearty, meatless recipe is gluten-free and allergy-free, featuring protein-packed lentils, veggies, and dairy-free mashed potatoes! This is healthy and budget-friendly comfort food that the whole family will love and devour!
This savory eggplant pie (a.k.a. aubergine pie to use Brits!) is deliciously soft and creamy on the inside, and flaky on the outside. Creamy, cheesy comfort food that you'll love from the first bite. It's also the perfect pie for meal prep since it freezes and thaws so well.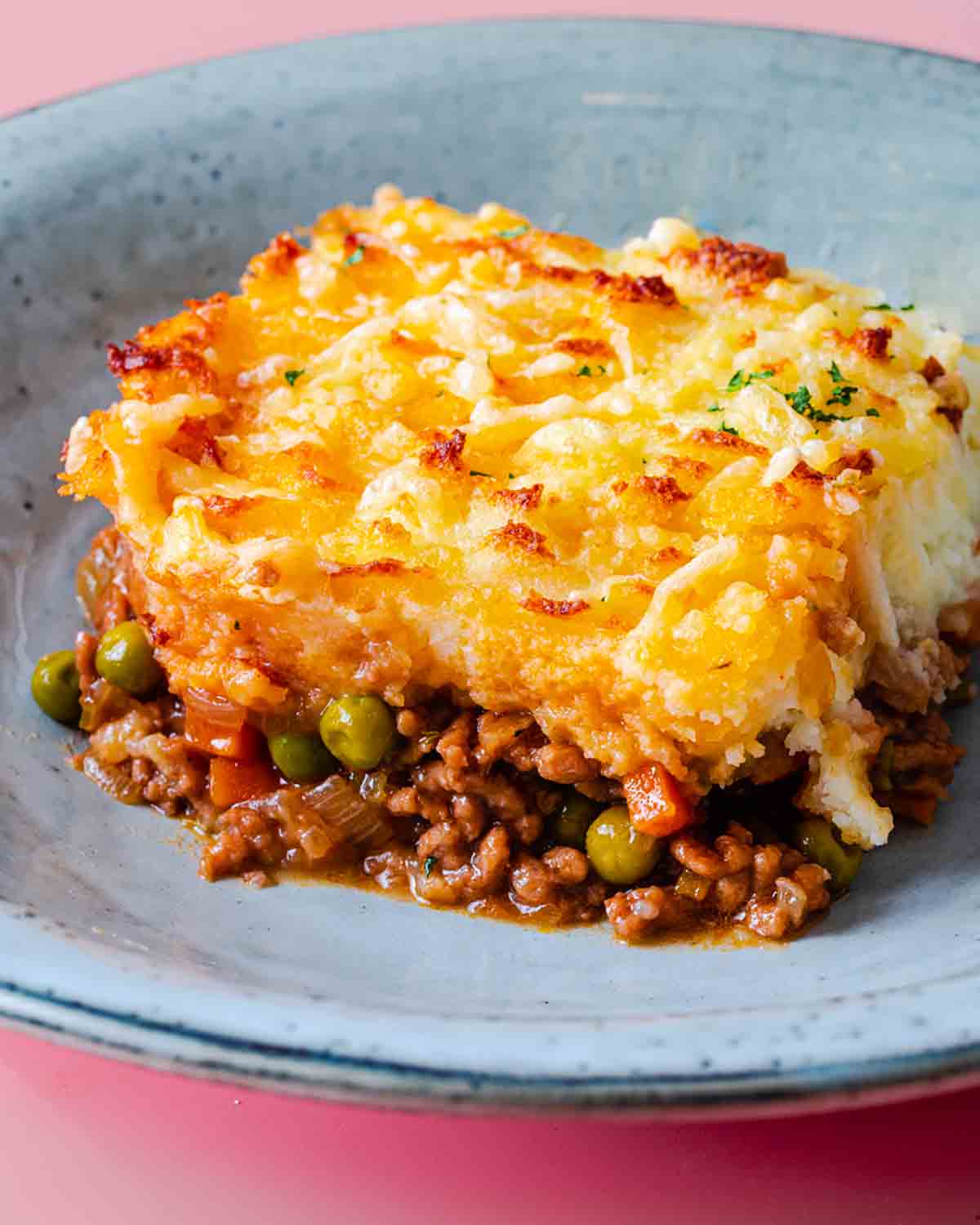 The best vegan cottage pie recipe! With a meaty filling, veggies and a golden, fluffy mashed potato topping, it's ideal for a hearty mid-week dinner. It only takes 10 minutes of prep and is ready to eat in just over an hour!

12 Vegan Savoury Pie Recipes
The best vegan pies with savoury fillings.
I hope you love these vegan savoury pies! If you make any of them at home, please let me know how you get on by leaving a comment below. Enjoy! xo
BakedByClo is a participant in the Amazon Services LLC Associates Program, an affiliate advertising program designed to provide a means for sites to earn advertising fees by advertising and linking to Amazon.com. This site may contain some of these links to Amazon.com & other affiliate programs. If you make a purchase through one of those links, BakedByClo will receive a small commission from the purchase at no additional cost to you.