25 Vegan Edible Gift Recipes
Looking for the perfect edible vegan gift recipe for your loved one? This post will help you out! Here you'll find recipes for everything from truffles and fudge to cinnamon rolls and cookies. Whatever you're searching for, you're sure to find something suitable here!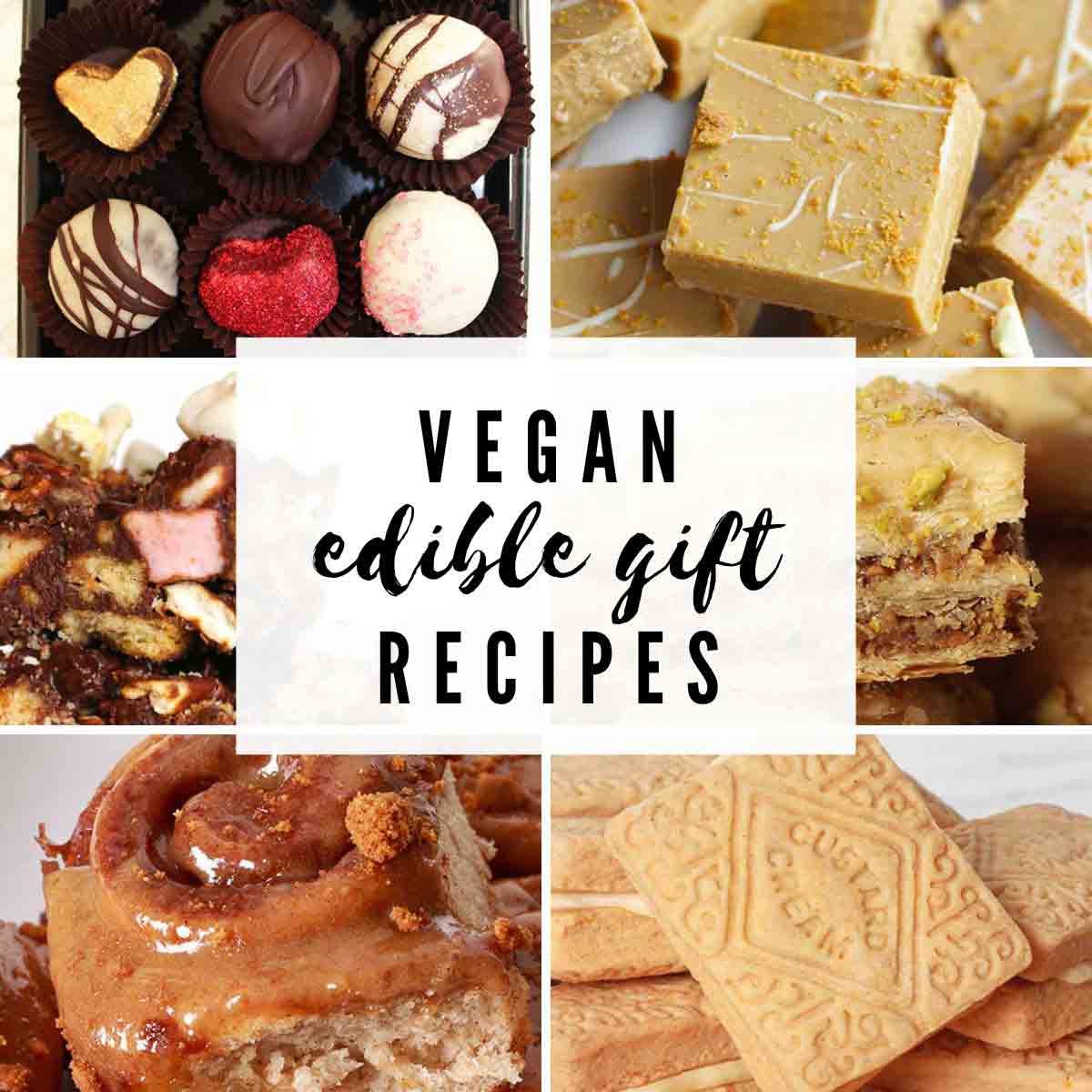 I recently created a post for the best vegan food gifts to buy, since Valentine's Day is coming up, and I realised I have lots of vegan edible gift recipes too! So I've put them together for you in one handy post.
Whether you're gifting for Valentine's Day, a birthday, Mother's Day, or any other special occasion, you're sure to find the perfect treat to make in this list.
I hope you love the recipes. If you make any of the treats yourself, please let me know how it goes by leaving a comment at the bottom of this page. Enjoy! xo
The Best Vegan Edible Gift Recipes
I hope you enjoyed this post. Let me know which vegan edible gift recipe is your favourite by leaving a comment below! xo
BakedByClo is a participant in the Amazon Services LLC Associates Program, an affiliate advertising program designed to provide a means for sites to earn advertising fees by advertising and linking to Amazon.com. This site may contain some of these links to Amazon.com & other affiliate programs. If you make a purchase through one of those links, BakedByClo will receive a small commission from the purchase at no additional cost to you.