15 Vegan Raspberry Desserts
Love raspberries? Then you'll love these vegan raspberry desserts! Whether you're baking up a summertime treat, Valentine's Day dessert or just fancy some raspberry flavour, there is a recipe for you in this post! Here you'll find tasty recipes for cheesecakes, muffins, cookies, pies and more!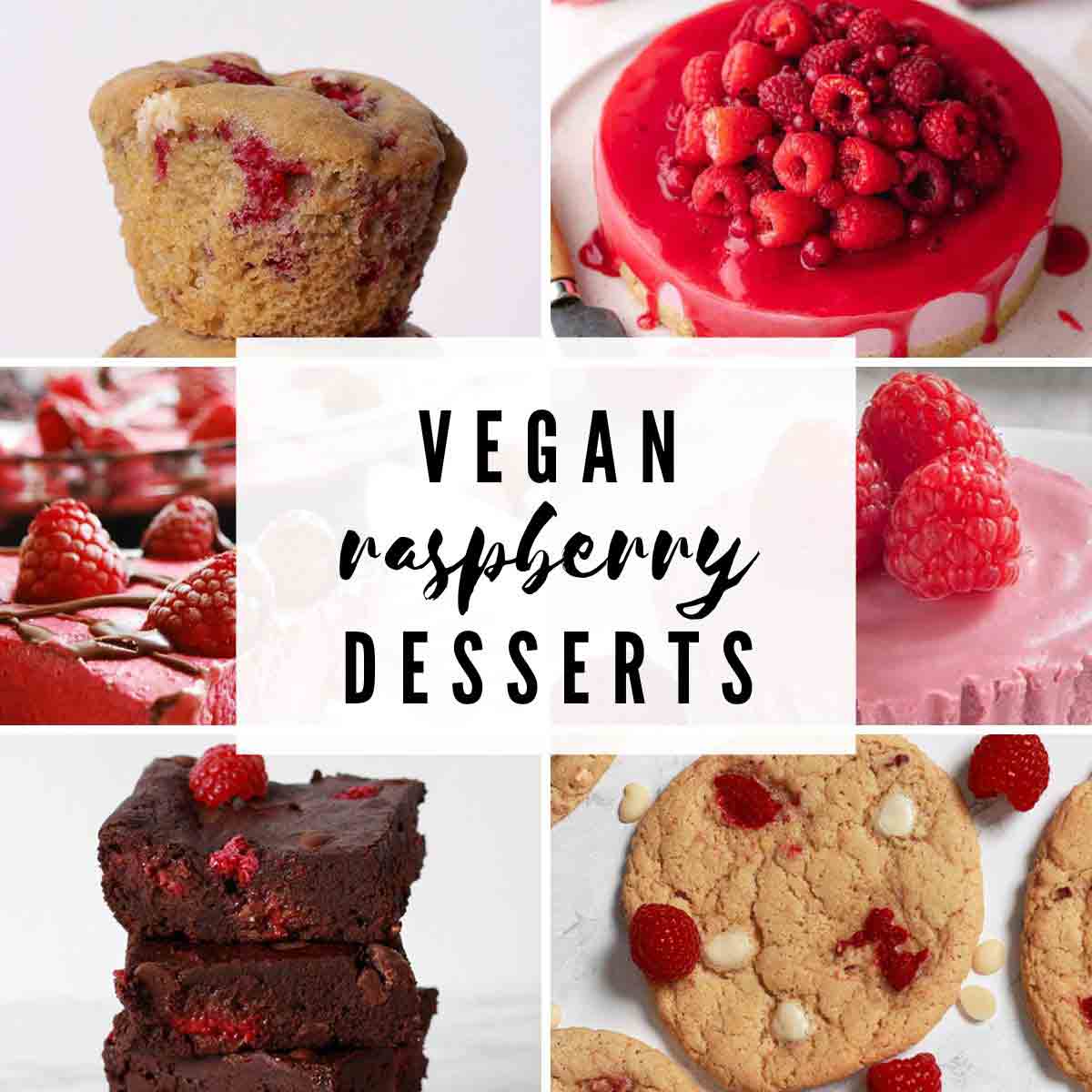 I recently posted a strawberry desserts roundup and the next logical step was of course to do a raspberry one too! With the 'day of love' coming up, I've been seeing lots of Valentine's Day desserts everywhere, and I thought these red and pink desserts would be very fitting, with February just around the corner.
I had a couple of raspberry desserts on my blog already, but with the help of some other food bloggers, I have created this list of 15 recipes. Whether you're looking for a quick and easy treat, a no-bake dessert or something a little more fancy, you'll find the perfect recipe here!
Do let me know if you try any of these recipes and make sure to go show the other bloggers some love! Enjoy!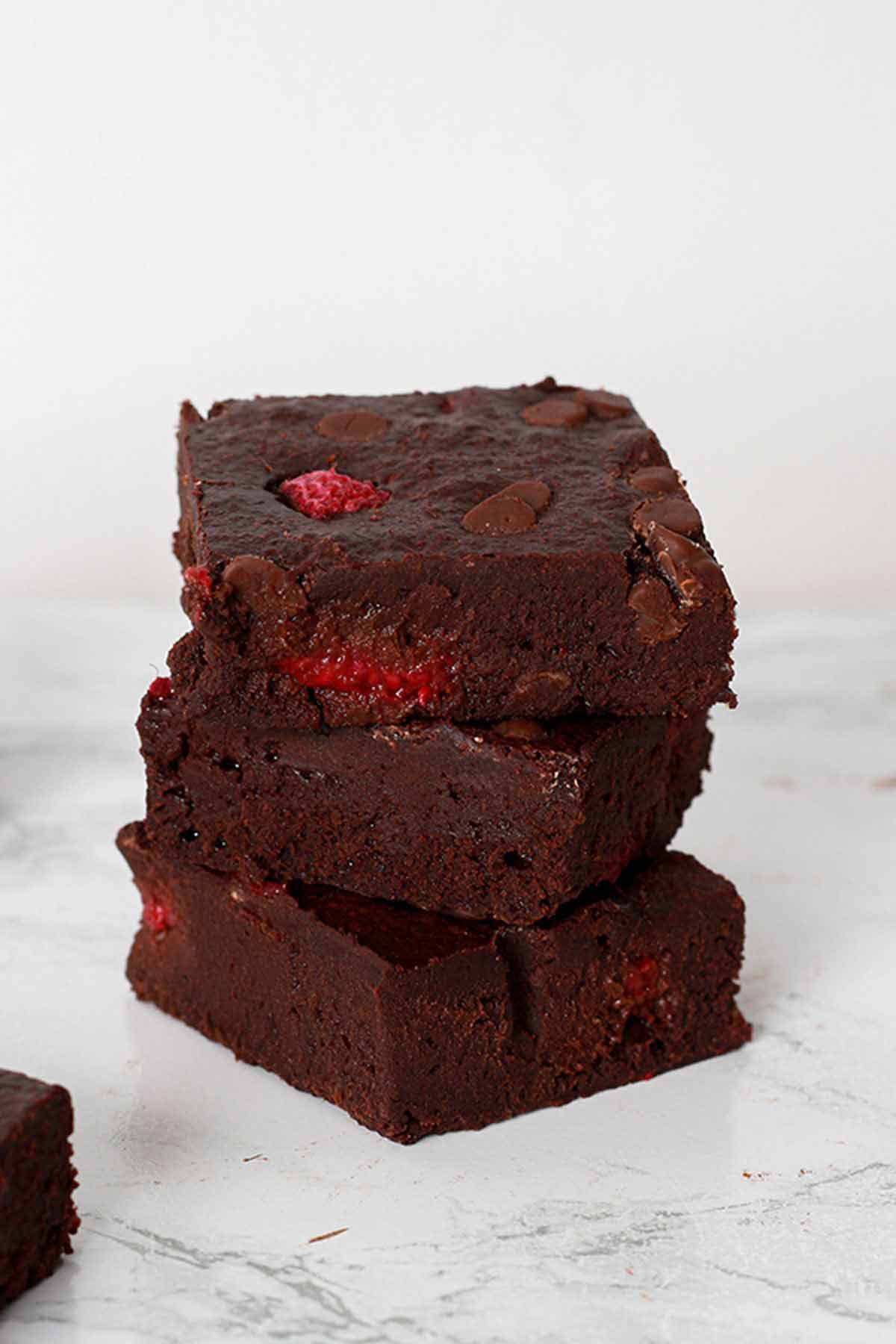 I'm starting off with a super indulgent raspberry dessert! Decadent, fudgy chocolate brownies with pieces of fresh raspberries throughout. If you love the combo of fresh fruit and chocolate, give these tasty brownies a try.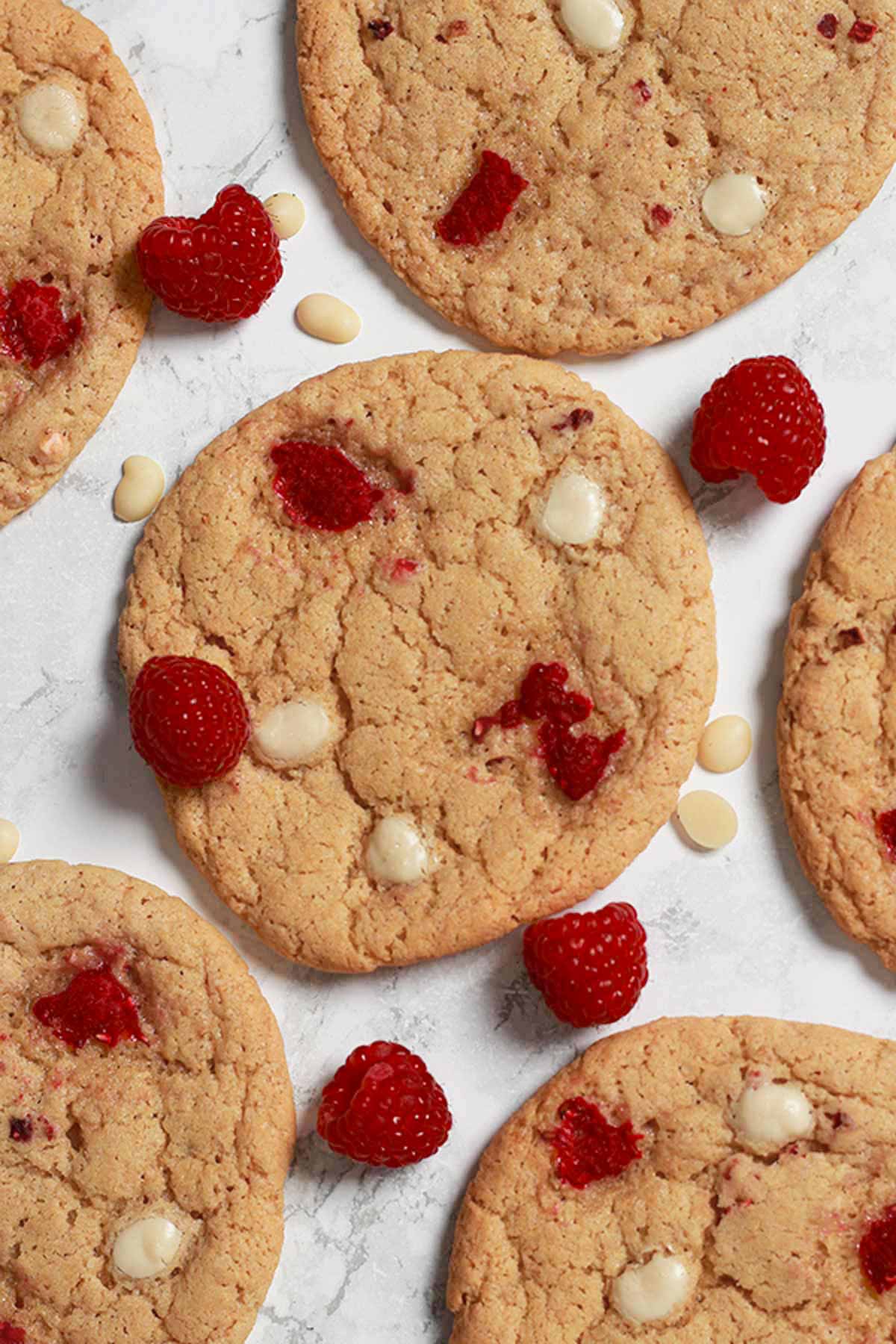 A quick, straightforward cookie recipe. Soft, chewy cookies with slightly crispy edges, just like the bakery style. Filled with fresh raspberry pieces and dairy-free white chocolate chips, these are super easy to make with simple ingredients.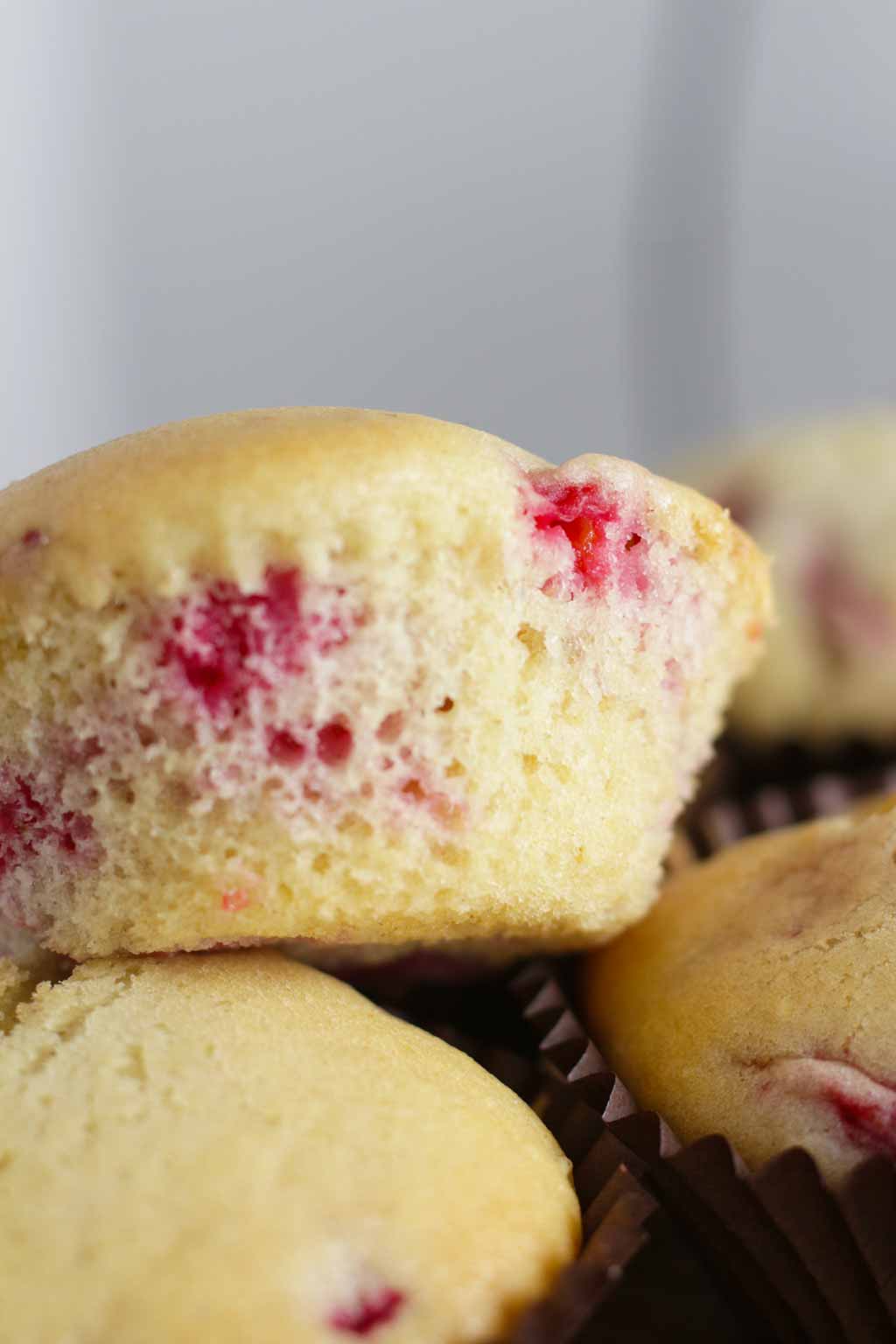 These are one of the first raspberry vegan desserts I made for my blog, a few years back now! Fluffy vegan muffins with fresh raspberries throughout. This is a super easy recipe and the muffins are perfect for brunch, dessert or a snack.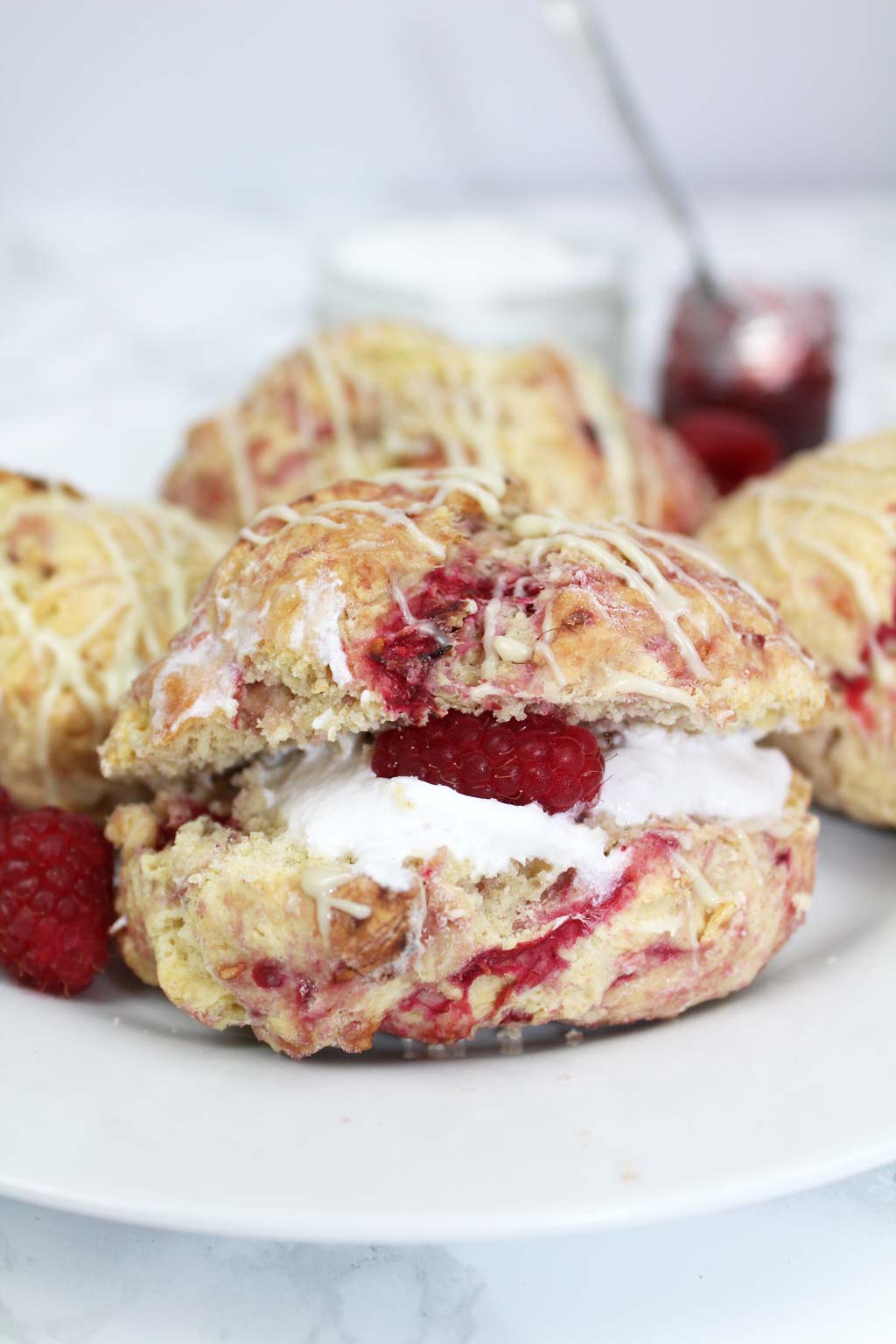 These scones are made with raspberries inside and have some melted dairy-free white chocolate on top. Serve with dairy-free cream and raspberry jam for a delicious afternoon treat.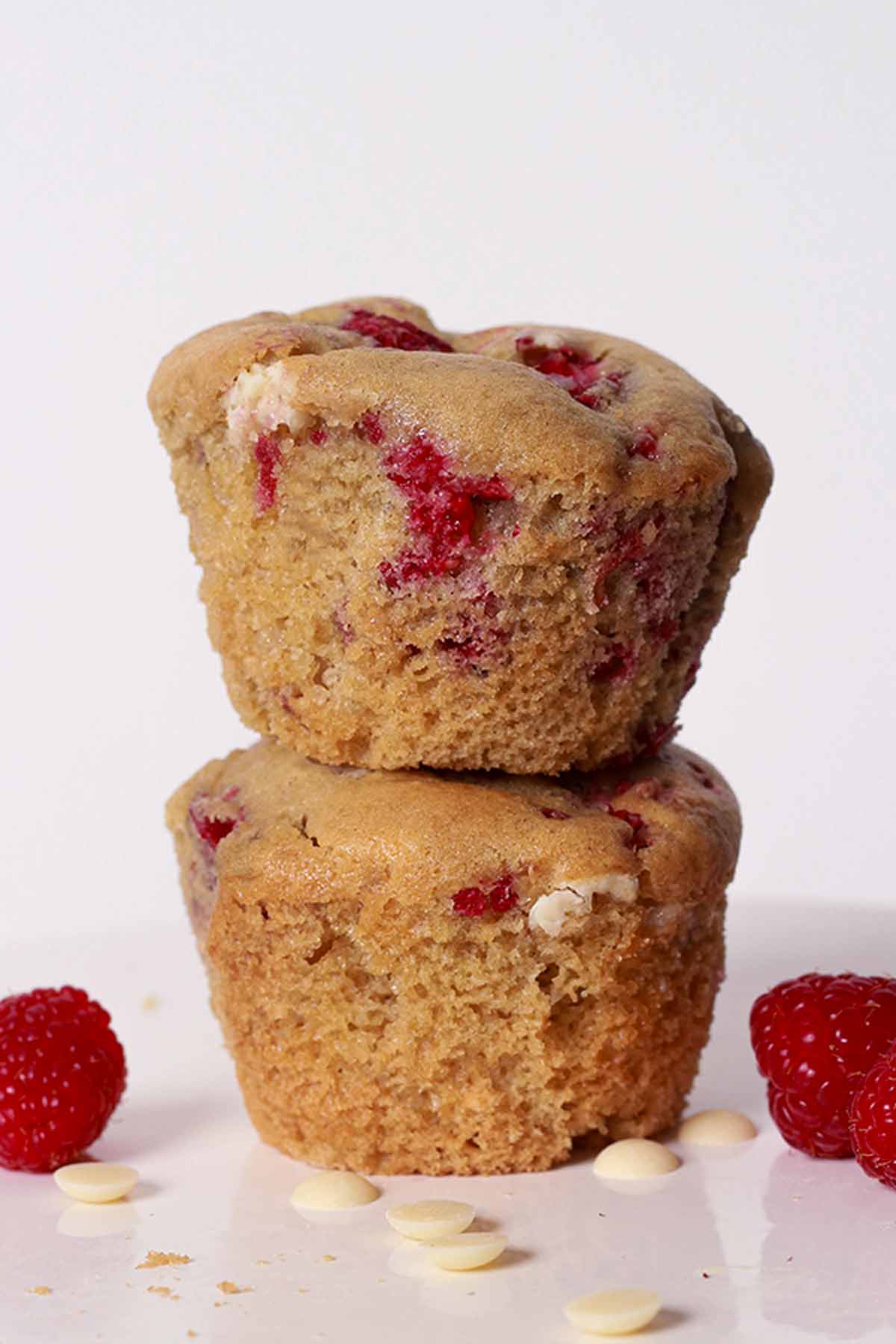 Tall, fluffy raspberry muffins with the addition of white chocolate chips. If you like the flavour combination of sweet and tart, this is the recipe for you! These muffins make the perfect on-the-go snack and they freeze really well too.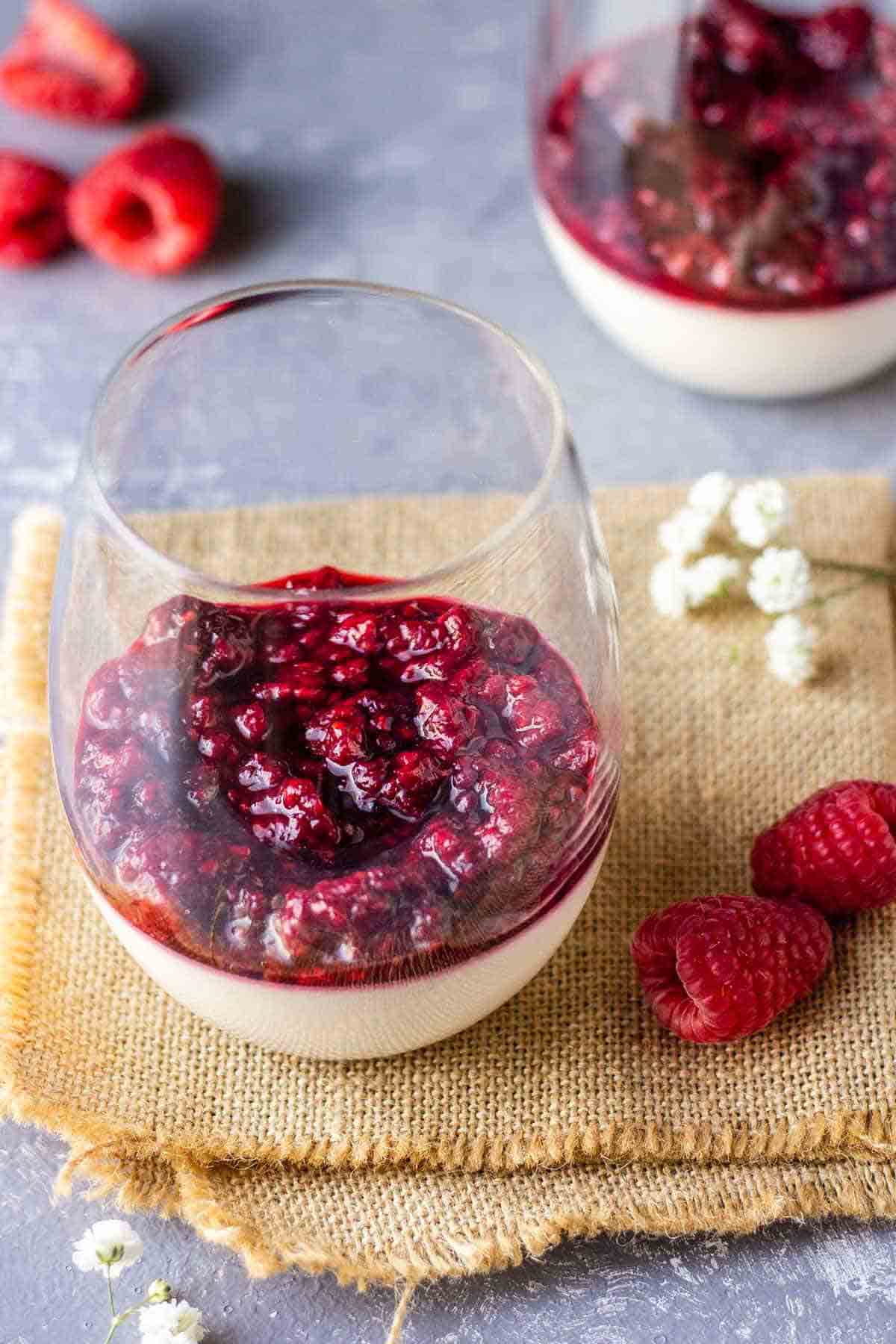 This 15-minute easy vegan raspberry panna cotta is literally foolproof! With no gelatine, it is so easy that you can make it every day! A rich, creamy, silky dessert with a coconut base and tangy raspberry topping.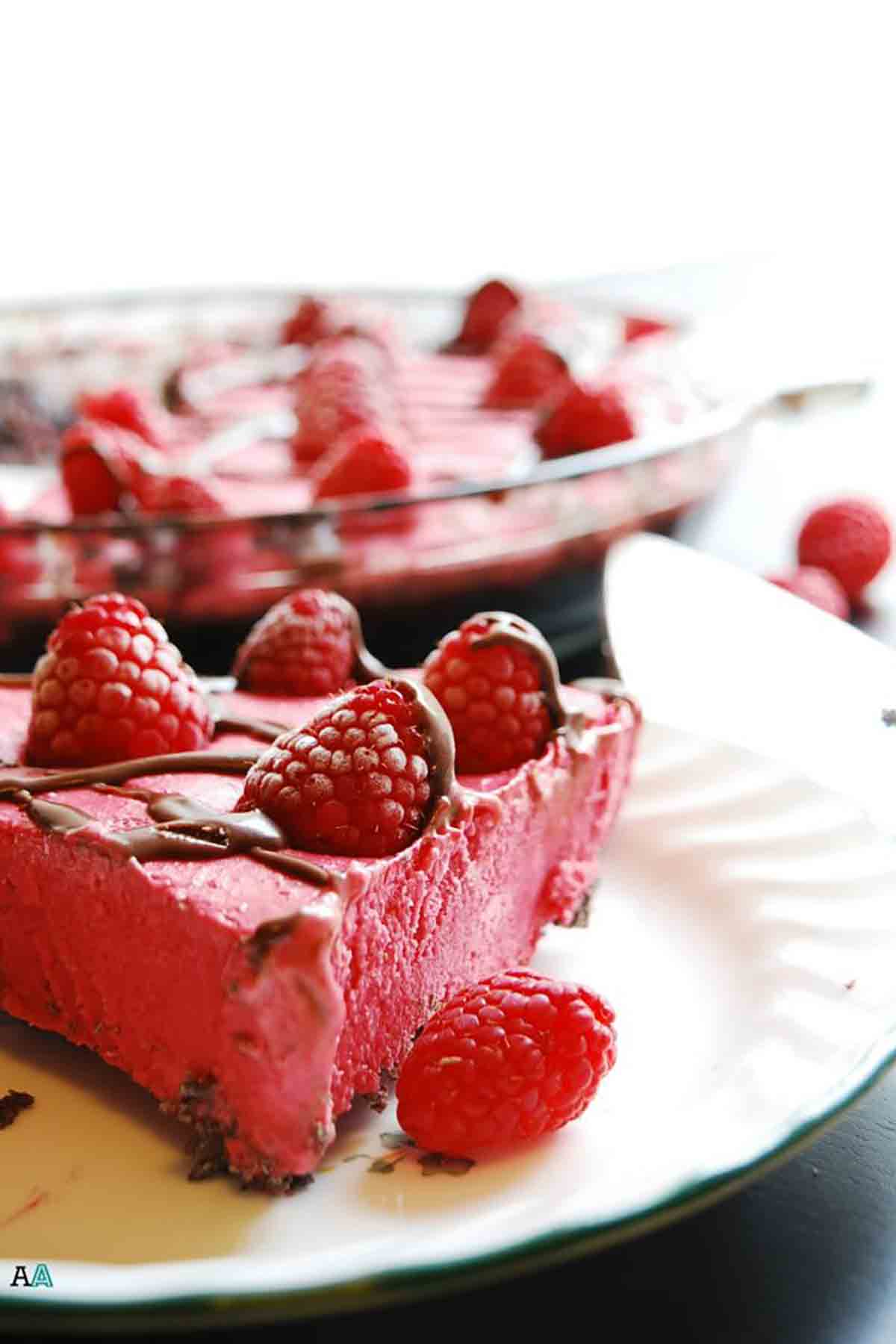 You're going to love this gluten free vegan frozen raspberry pie! Made with coconut cream, dairy-free yoghurt and loads of raspberries, this is the perfect no-bake, cool-off treat!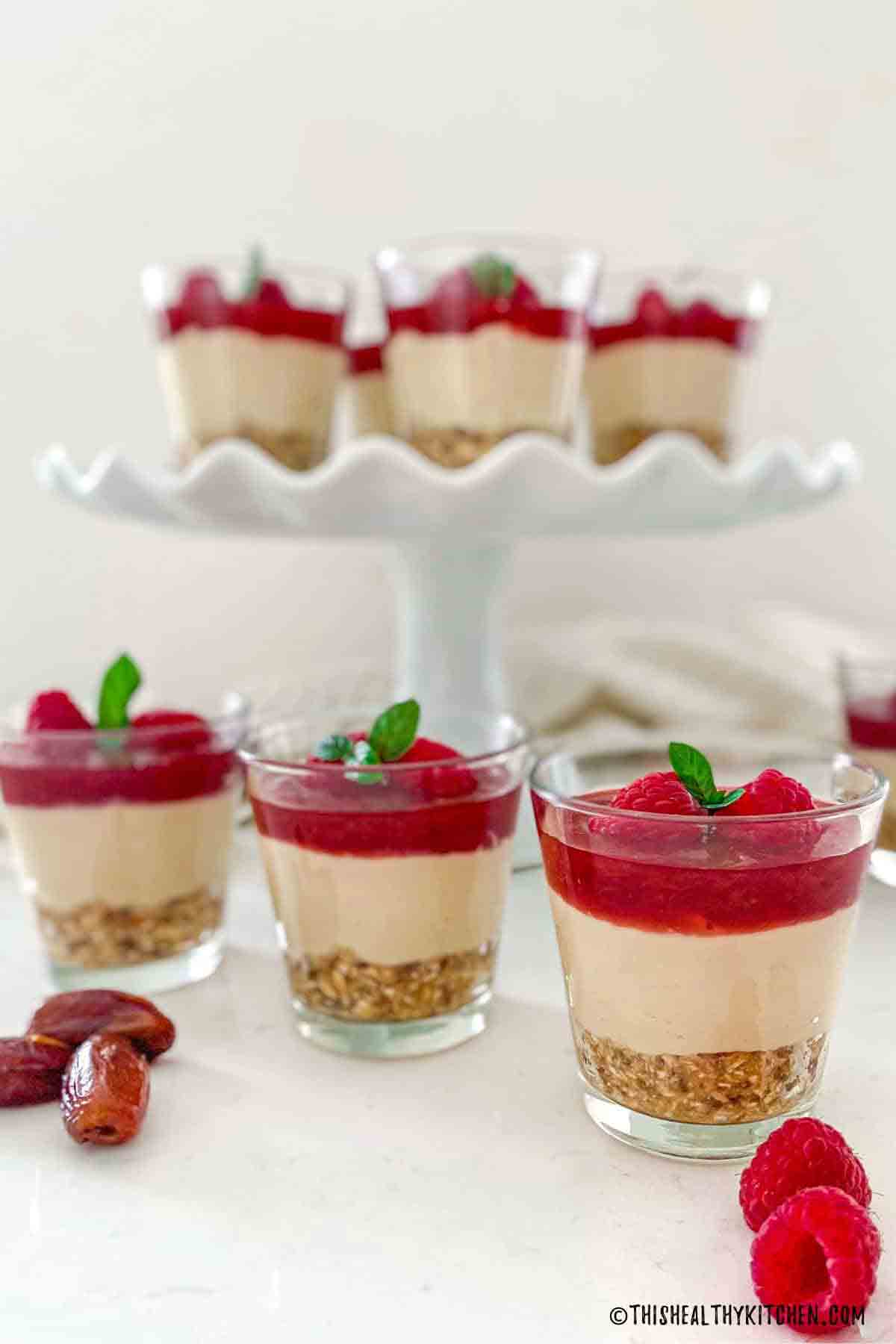 A date-sweetened oat crust with a rich and creamy filling and fresh raspberry topping makes these no-bake mini cheesecakes unforgettable! They're gorgeous, delicious, and SO simple to make.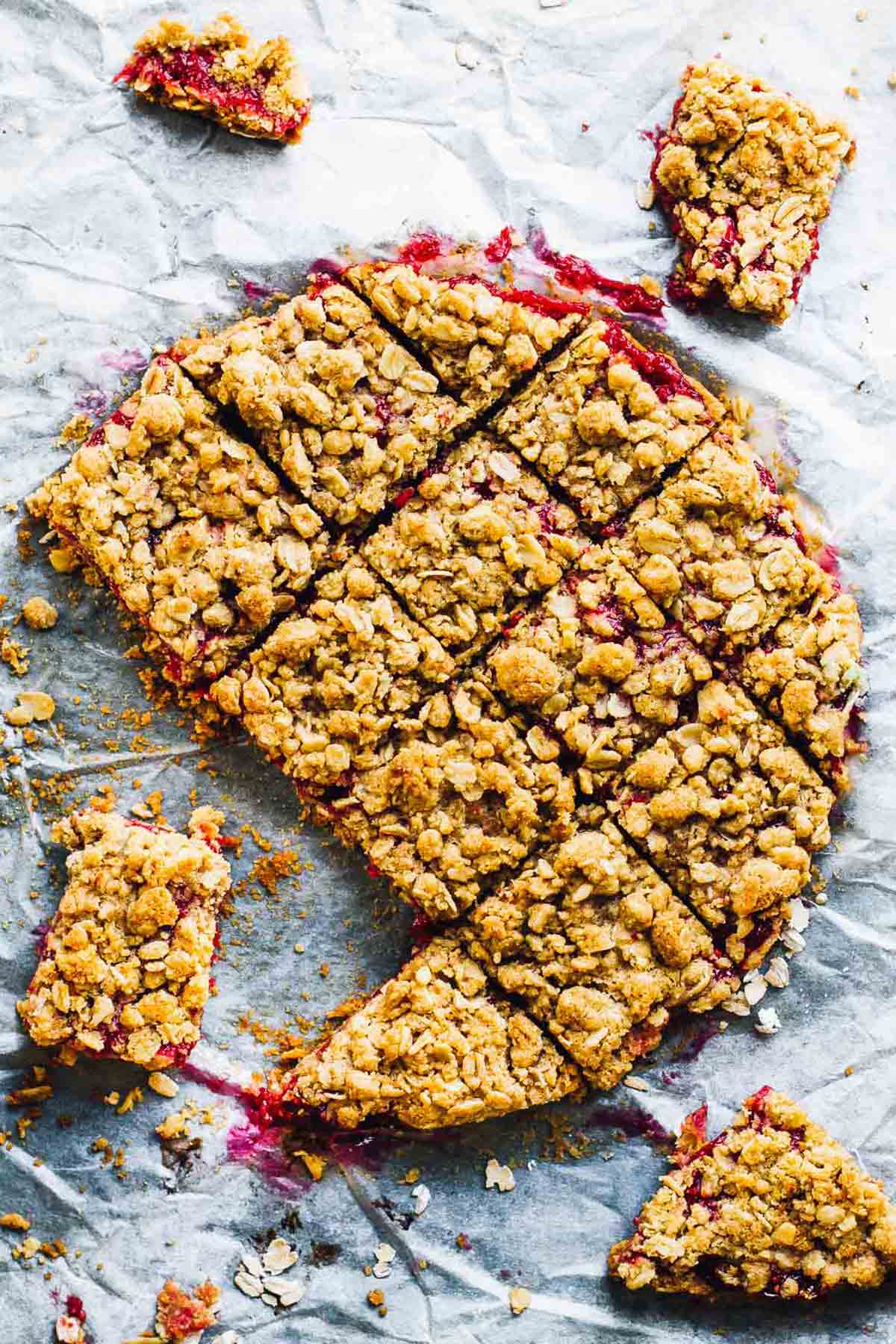 These gluten-free rhubarb and raspberry crumble bars are ready to eat in less than an hour. They're sweet, crumbly and perfect for an afternoon pick-me-up.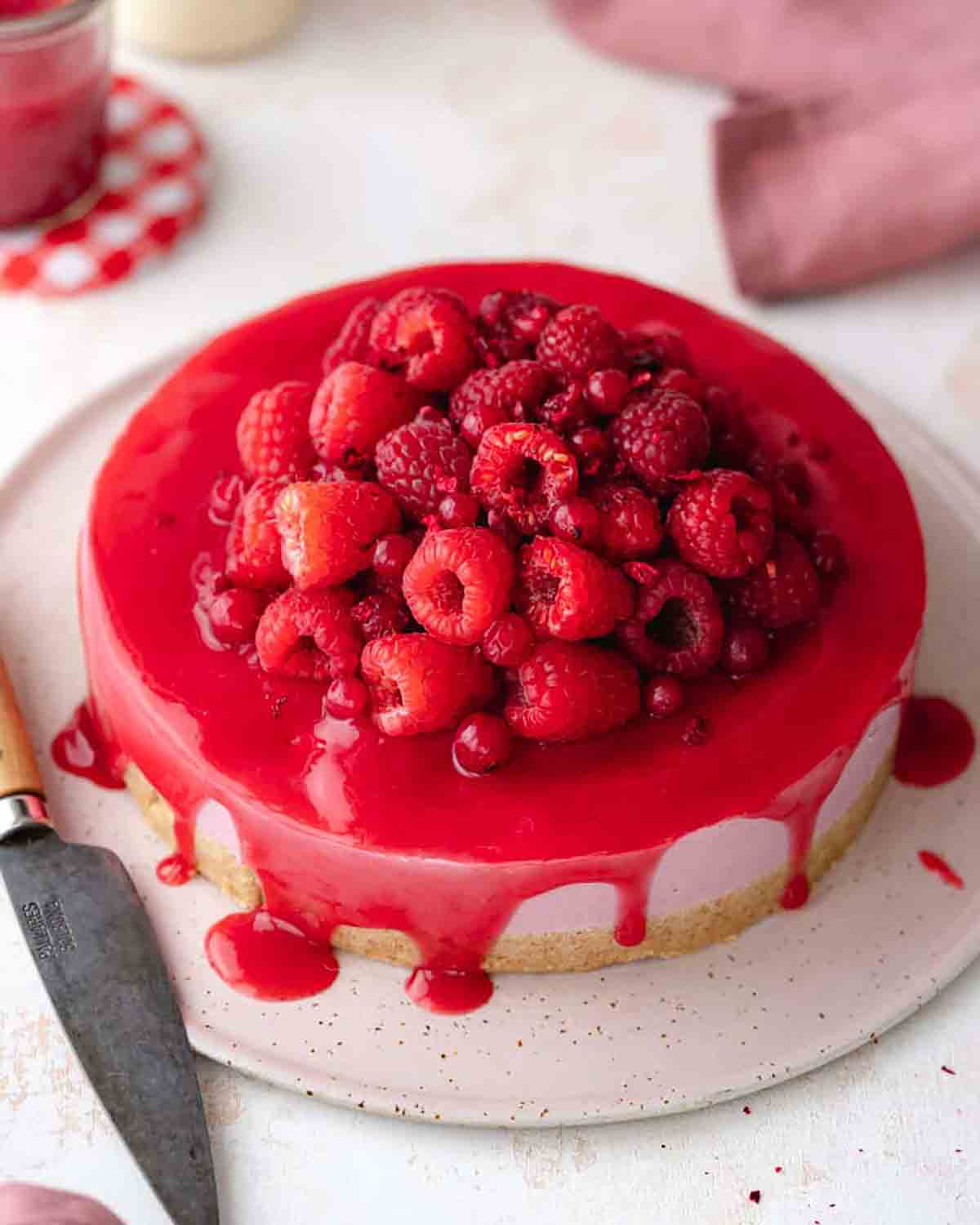 This easy raspberry cheesecake is bursting with fruity flavour. It has a no-bake cookie crust and creamy raspberry filling topped with a juicy raspberry glaze.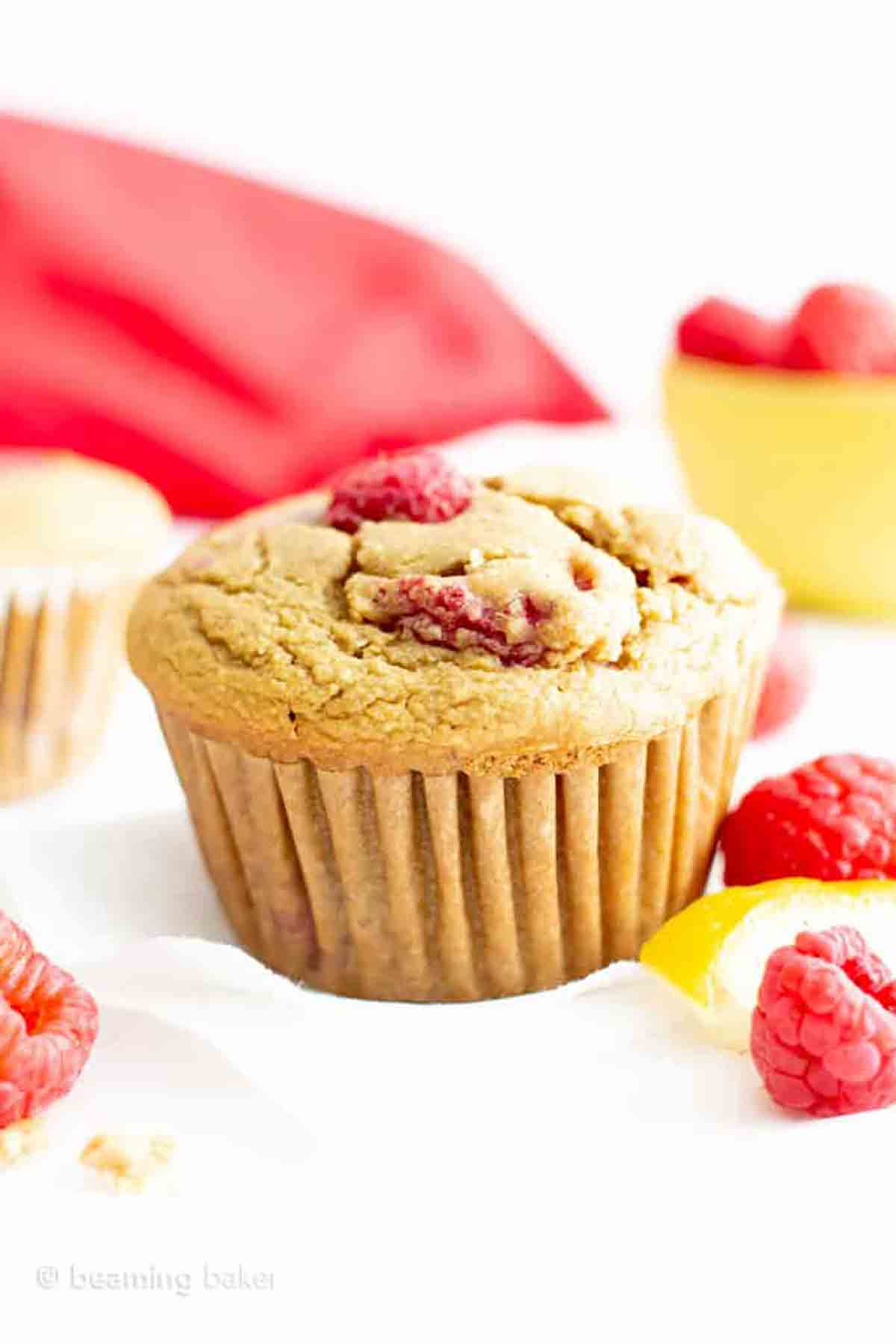 The perfect balance of sweet and tart, these vegan muffins are packed with all the bright flavour of lemon and raspberry. A delicious vegan raspberry dessert that can be enjoyed as a mid-morning snack or an afternoon dessert.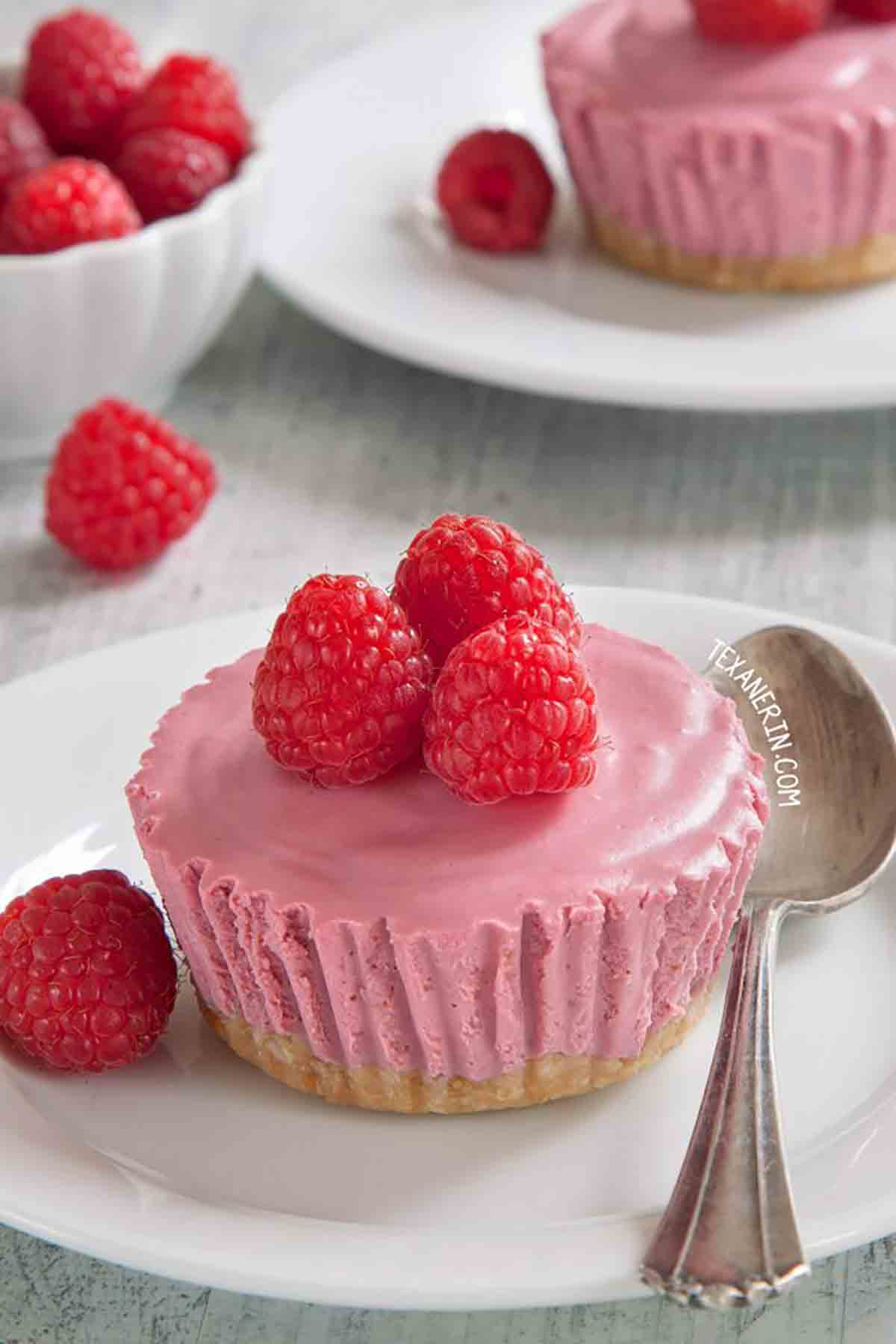 These paleo raspberry cream pies have a super smooth, creamy filling and a cashew and toasted coconut-based crust. There's no baking required for this recipe and it's ready in 20 minutes.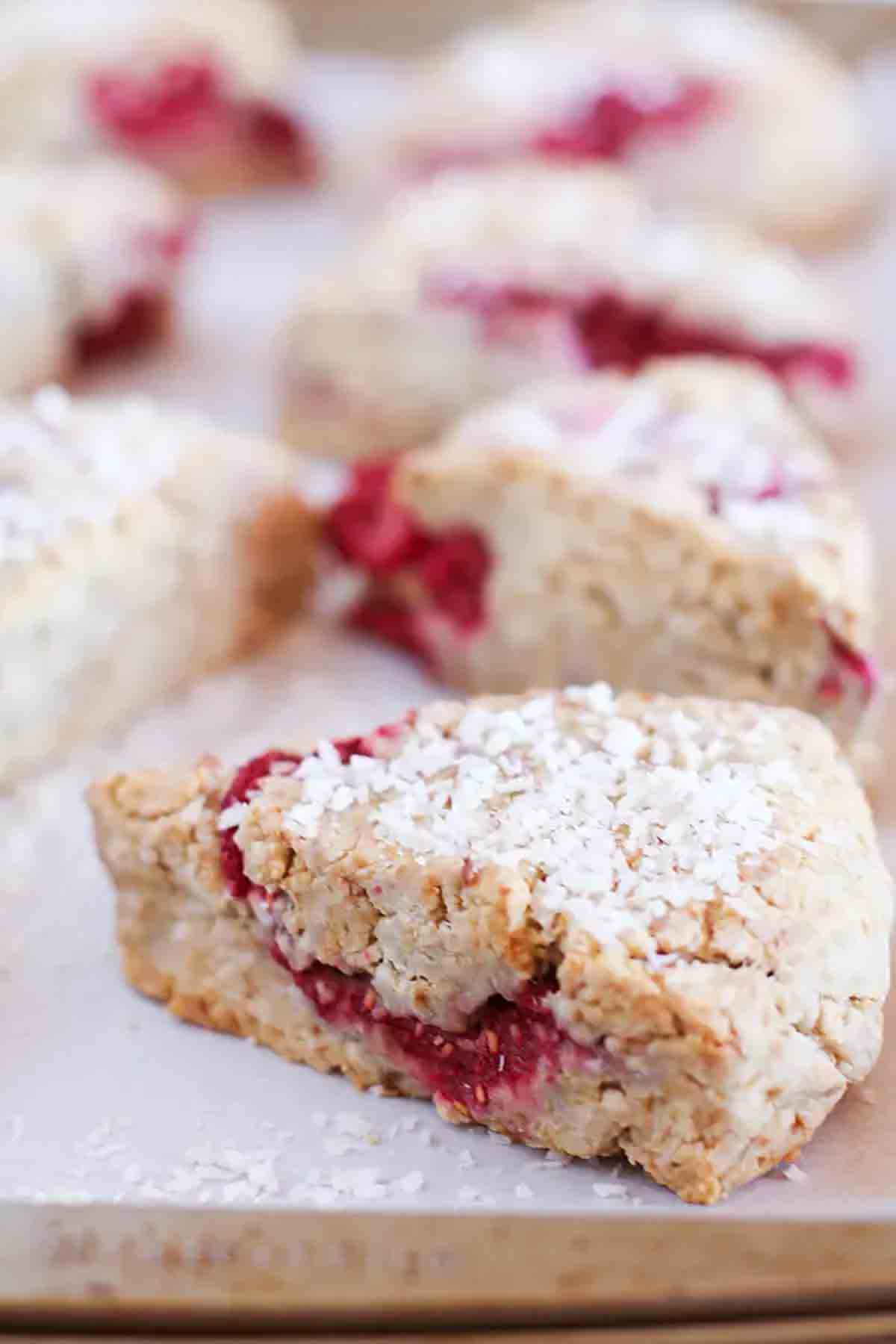 Gluten-free scones are perfectly sweet and tangy and they're so easy to make! They have that perfectly flaky, moist interior and nice crispy exterior – just the way a mouth-watering scone should be!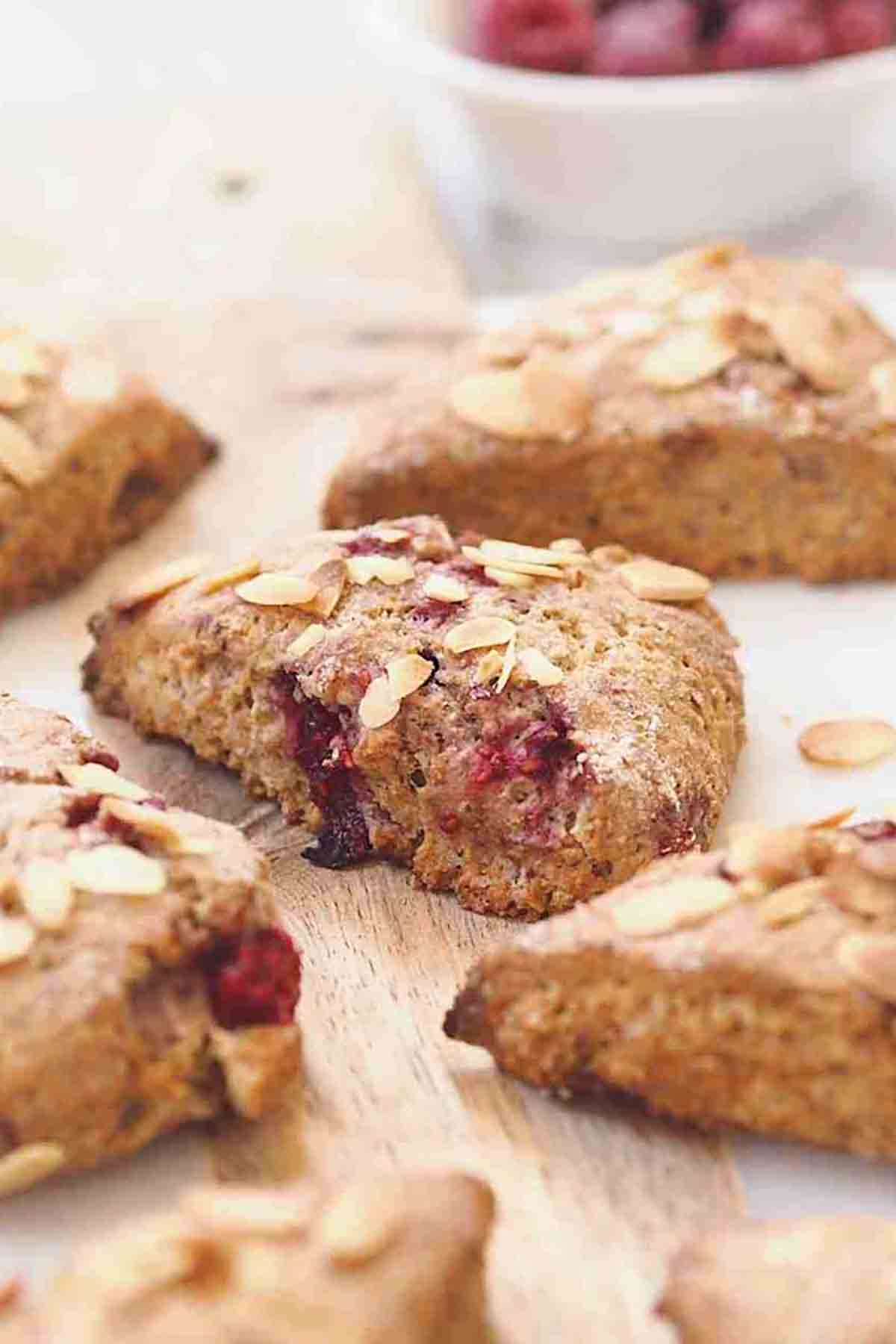 You only need one bowl and eight simple ingredients to make these almond raspberry scones. Ready in just 20 minutes.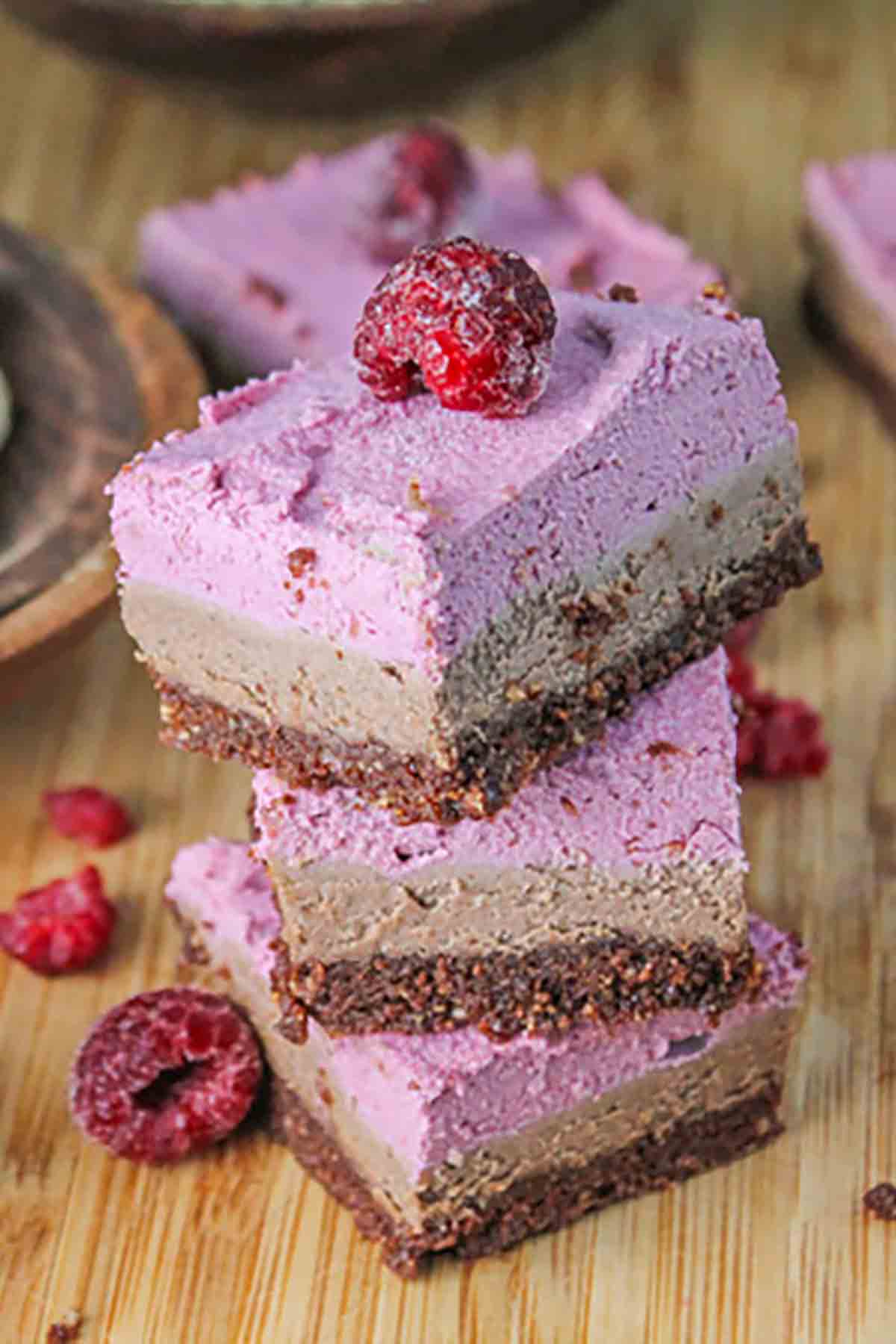 Want a healthier dessert that's free from grains? Try these rich and creamy raspberry bars- they are no bake and totally decadent! Simple to make and ready to enjoy in just 15 minutes.
15 Vegan Raspberry Desserts
Easy, dairy-free raspberry dessert recipes for any occasion.
I hope you enjoy these vegan raspberry desserts. If you make any of the recipes at home, please leave a comment below to let me know how it goes. Happy baking! xo
BakedByClo is a participant in the Amazon Services LLC Associates Program, an affiliate advertising program designed to provide a means for sites to earn advertising fees by advertising and linking to Amazon.com. This site may contain some of these links to Amazon.com & other affiliate programs. If you make a purchase through one of those links, BakedByClo will receive a small commission from the purchase at no additional cost to you.