30 Vegan Valentine's Desserts
This list of vegan Valentine's Day desserts is sure to have something suitable for everyone. Whether you're looking for a small, cosy, sharing dessert for two or a larger dessert than can be divided between friends or family, you'll find the perfect recipe on this page! Includes truffles, cookie dough, cakes, brownies and more.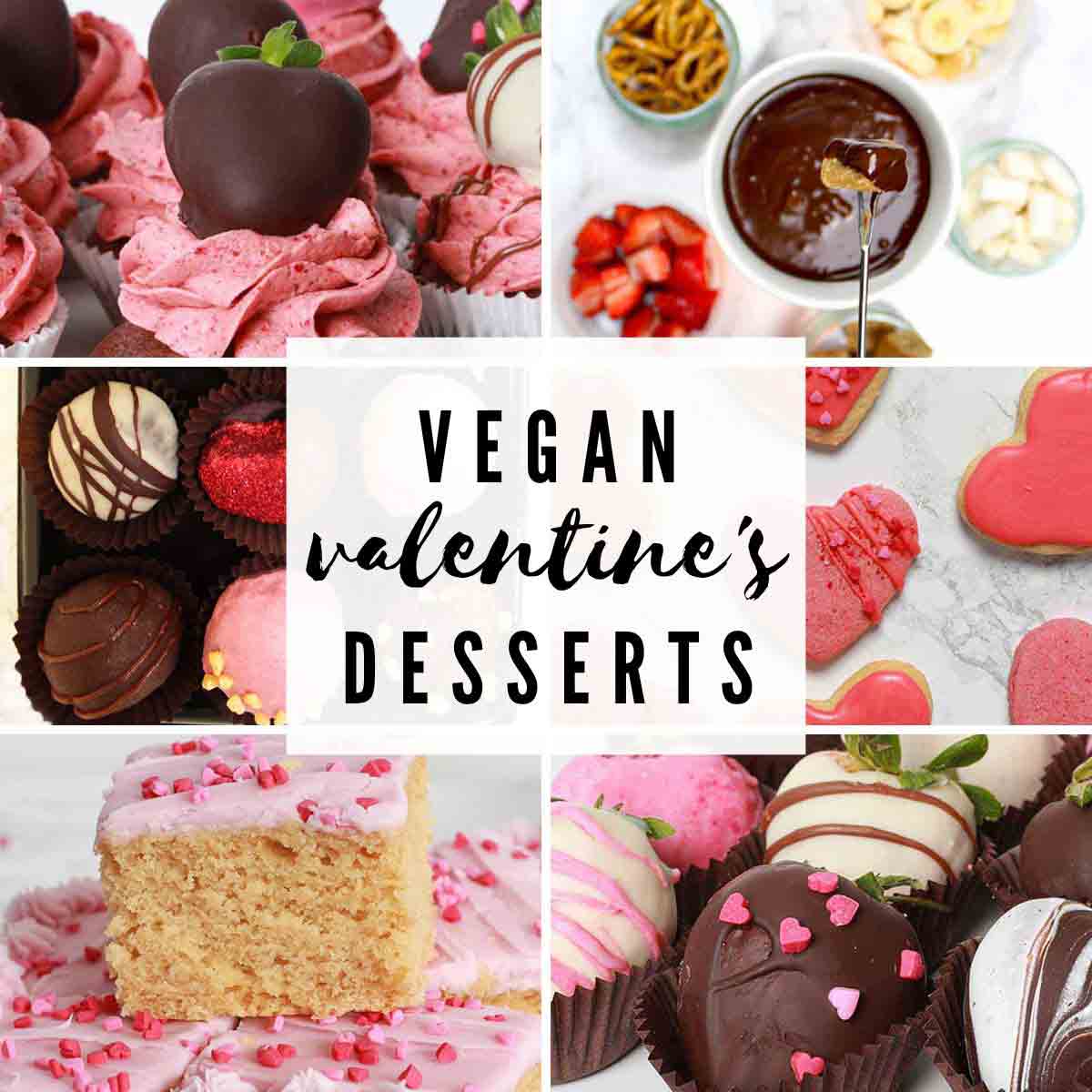 Are you the romantic type of Valentine's person who loves to give and receive gifts on the big day, or do you prefer a more casual 'I'm here for the food' kind of Valentine's day? If it's not obvious, I am all about the food!
I do love a themed dessert. Especially if it's a pink and red dessert, covered in hearts of some sort. Baking is my love language and it's usually my gift of choice for most holidays.
Of course, Valentine's Day is no exception. If you're stuck for ideas and not sure what to bake for your loved one (or yourself, I am not judging) this February 14th, this post should help. I've included some very easy recipes plus a few 'show stopper' Valentine's Day desserts that may take a little more time and effort.
The best vegan Valentine's desserts
Ok, so here we go! These are in no particular order and range from super pink, heart-themed desserts to more casual, chocolatey desserts- the choice is yours! I hope you like the recipes and if you make any of these desserts, please let me know what you think by leaving a comment. Enjoy!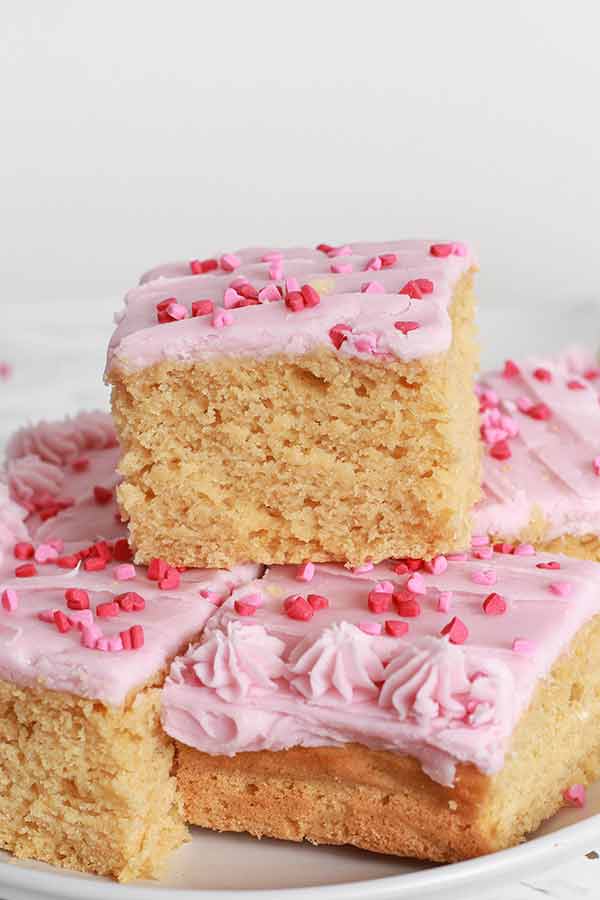 A simple vanilla tray bake cake topped with sweet strawberry buttercream frosting. This recipe is super easy and is suitable for even brand new bakers!
These simple cookies are similar to sugar cookies. They're soft and chewy with a slightly firmer edge. You can enjoy them on their own or decorate with some pink icing for a super festive Valentine's cookie.
Chocolate truffles are a popular vegan Valentine's Day dessert. The basic truffle mix has just 2 ingredients and you can decorate them in a variety of ways. These make an adorable edible gift that looks shop-bought!
Strawberry cupcakes topped with strawberry buttercream and strawberry jam! The perfect pink vegan Valentine's dessert.
Who doesn't love Biscoff? These mini cheesecakes can be made in individual pots or you can make them even smaller by using cupcake cases. There's no baking required either!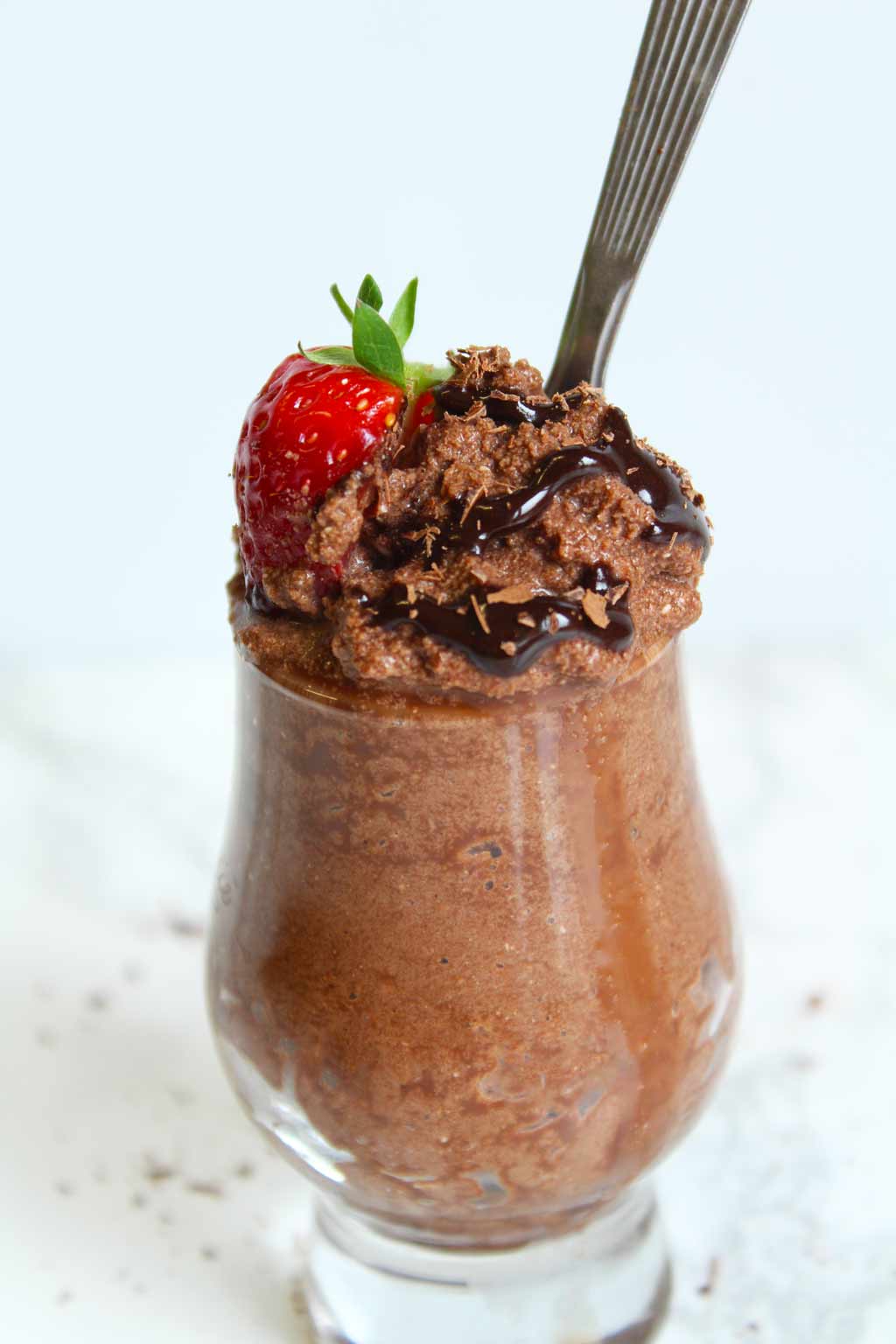 This mousse is a low-carb, healthier treat that requires just 3 ingredients to make. Perfect for those cutting back on sugar or following a keto diet.
How does Oreo cheesecake in a bite-sized truffle sound? If it sounds good, try this recipe- you won't be disappointed!
If you have dairy-free white chocolate and Biscoff spread, you can make this easy fudge in less than 5 minutes.
This recipe takes a bit more skill but is worth the extra effort. A classic pavlova but made with aqua faba instead of egg whites.
Vanilla cupcakes with a pink heart baked inside. Top them with dairy-free vanilla buttercream to make the heart a hidden surprise!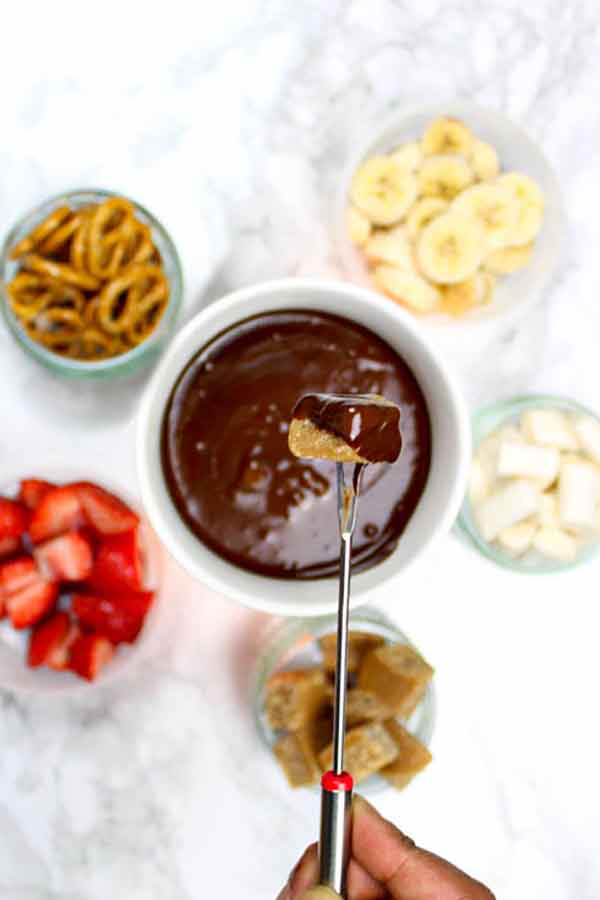 Fondue is a classic Valentine's Day dessert. This vegan one has only 2 ingredients and is just as creamy and smooth and the traditional version.
A no-bake, white chocolate cheesecake with a sweetly-spiced gingernut biscuit base. Creamy, smooth and perfectly sweet, this is a must-try dessert!
Use homemade vegan pavlova to create Eton mess! Dairy free whipped cream swirled with fresh fruit, strawberry sauce and meringue pieces.
Everything is cuter in miniature size! These mini loaf cakes are light and fluffy, and topped with a simple chocolate frosting.
Another fudge recipe that is just as easy as the first. There's no baking required and it can be made without condensed milk of any kind.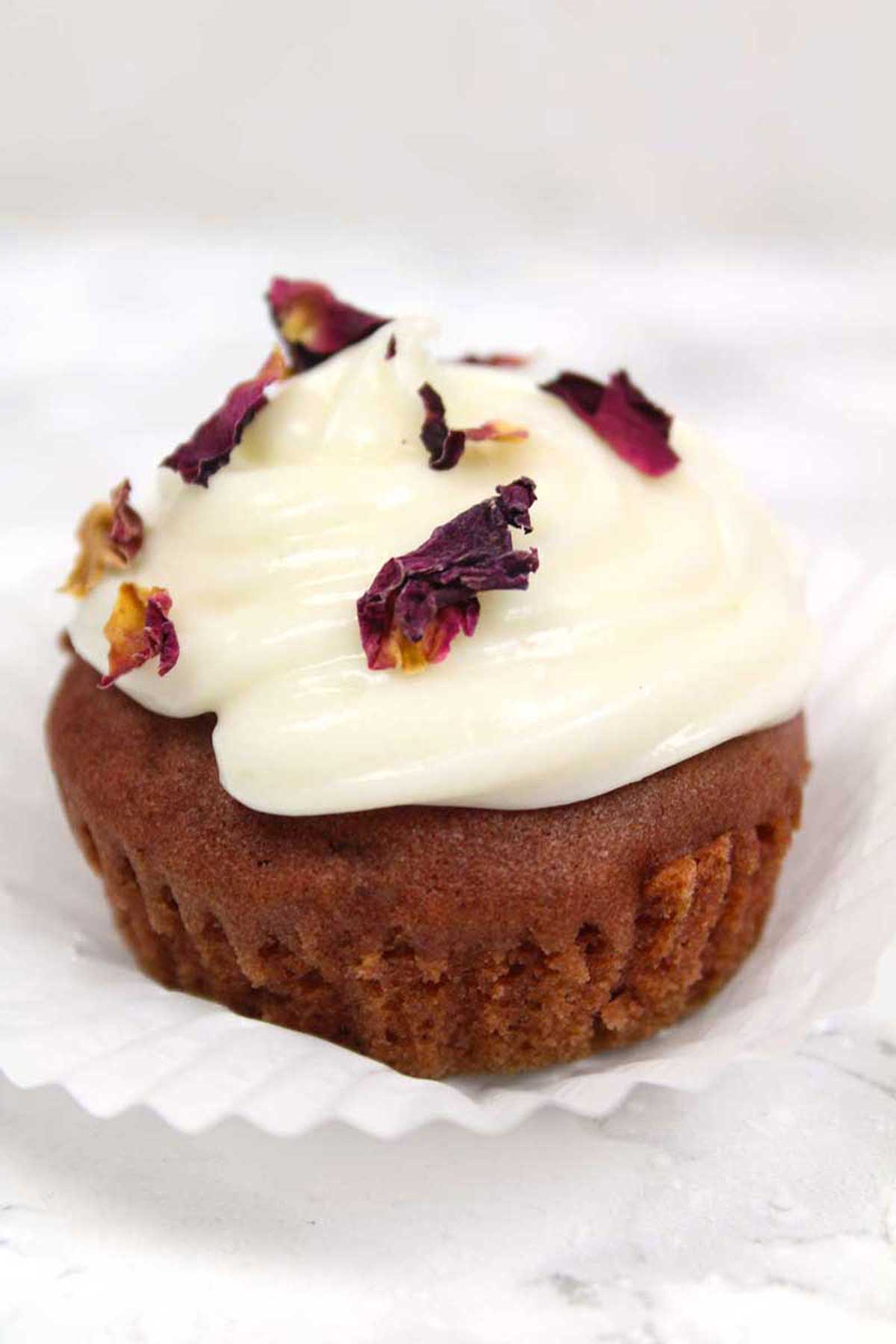 A classic cupcake flavour made vegan. Vibrant vanilla cupcakes with a hint of chocolate, topped with dairy-free cream cheese frosting.
Two of the best flavours combined into one delicious cookie recipe! The tartness of the raspberries balances out the super sweet white chocolate perfectly.
If you're looking for a super chocolately, rich vegan Valentine's dessert, this is the recipe for you! Three layers of chocolate cake covered and filled with decadent chocolate fudge frosting.
If you miss Pizza Hut's cookie dough, you can replicate it at home without the eggs or dairy using this recipe. This is delicious served warm with ice cream.
Red velvet cookies with chunks of vegan white chocolate throughout. Soft and chewy with crispy edges, just like the bakery style!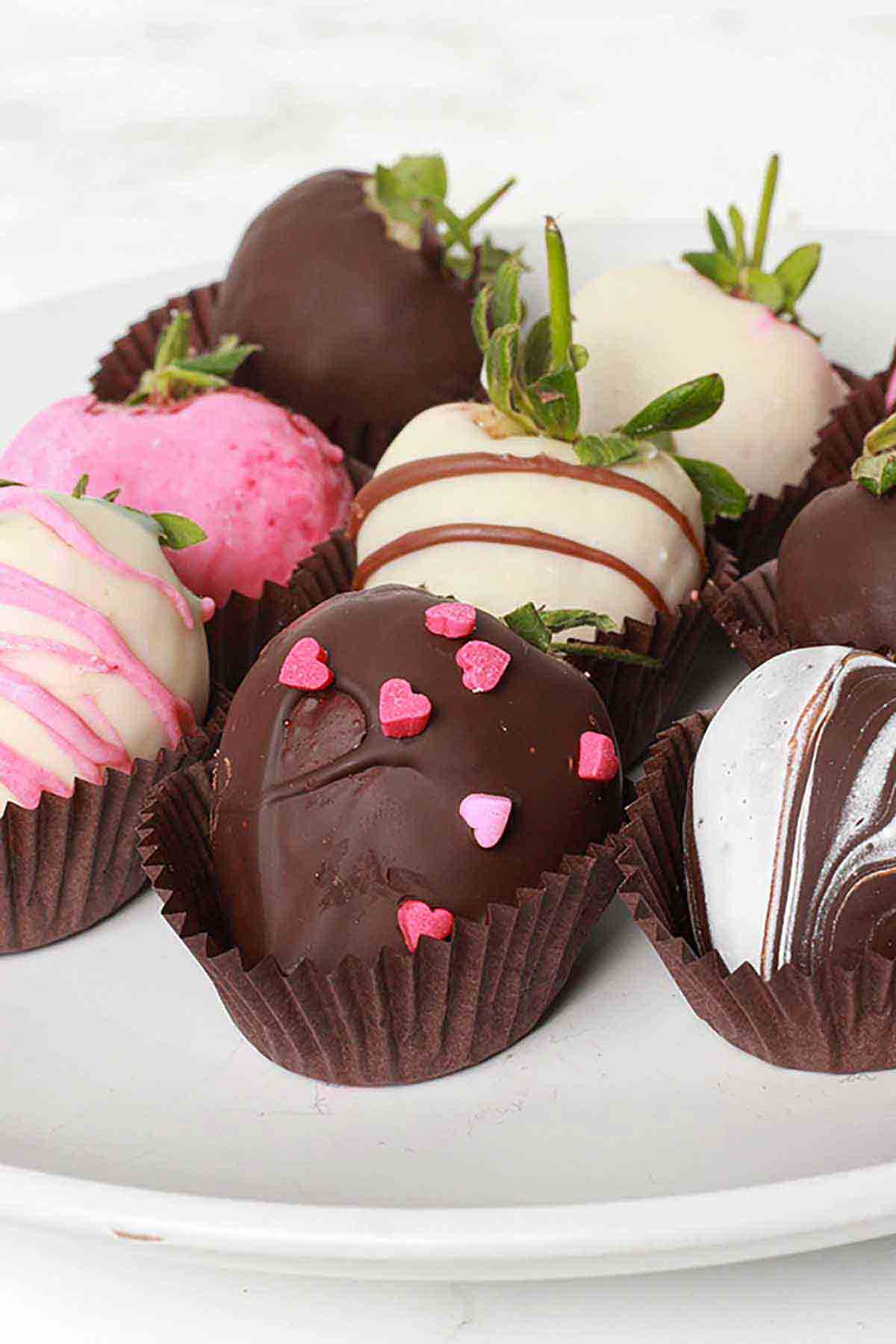 A simple Valentine's dessert, these chocolate strawberries are made with dairy-free chocolate. Decorate them using cake decorations for an extra special touch.
Use your homemade chocolate strawberries on top of these cupcakes! Chocolate sponge cakes topped with strawberry buttercream and a chocolate strawberry.
Rich, decadent brownies with pieces of fresh raspberries and chocolate chips throughout.
Light and fluffy vegan muffins with fresh strawberry throughout. Enjoy alone or add an icing sugar glaze if you like your muffins super sweet.
The BEST, super fudgy, chewy brownies with the papery crust on top. Once you try these, you'll never need another brownie recipe!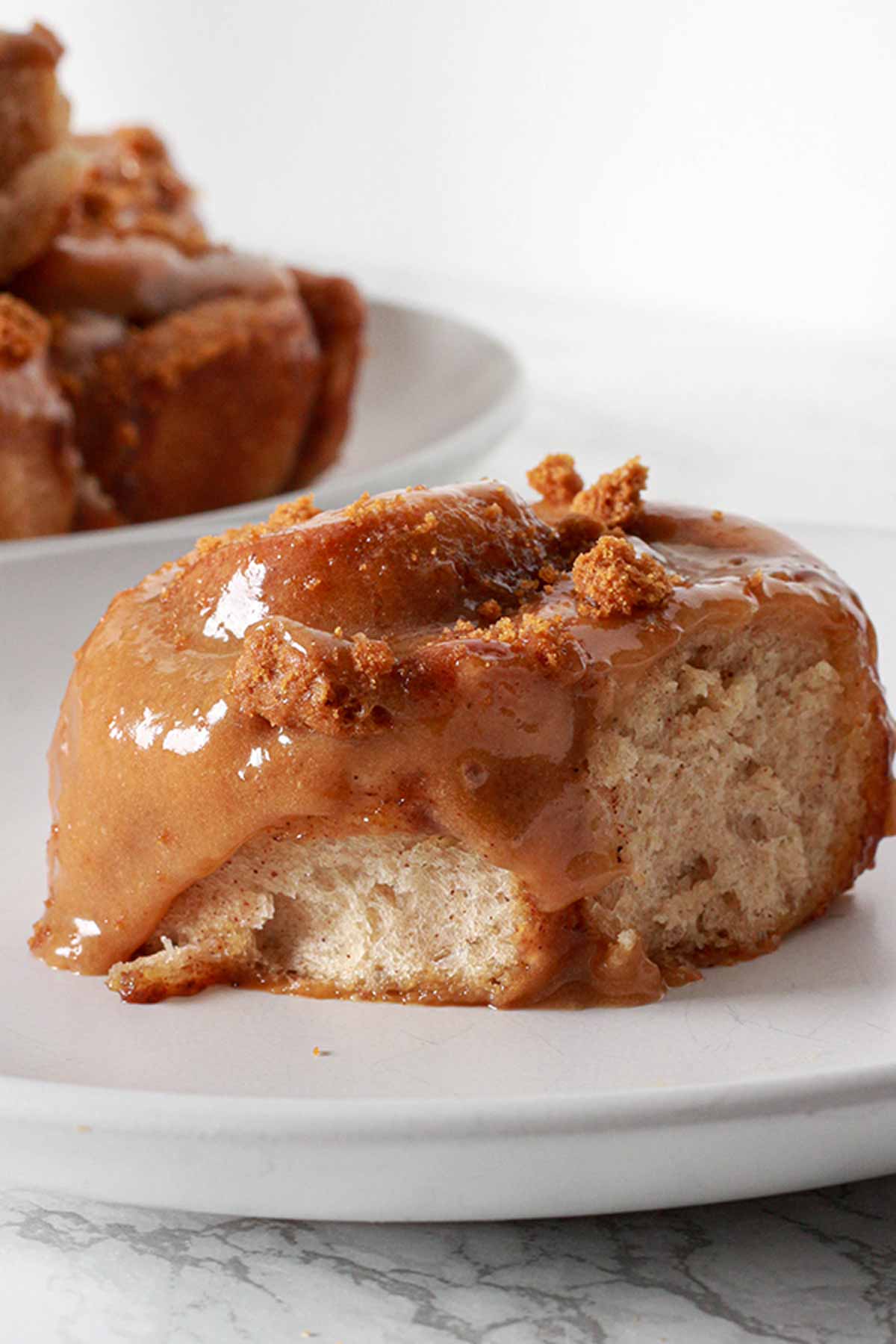 Pillowy soft cinnamon rolls topped with cream cheese glaze. You can make the Biscoff version pictured above or you can make the classic version.
Mini shortcrust pastry tarts filled with dairy-free whipped cream and topped with a sticky strawberry glaze. The perfect dessert for sharing.
Almond frangipane meets cherry conserve for this cherry Bakewell tart. Delicious served warm with custard.
A no-bake vanilla cheesecake with a Digestive biscuit base, topped with fresh fruit and strawberry jam.
Chocolate shortcrust pastry filled with creamy chocolate ganache. The perfect dessert for all chocolate lovers!

30 Vegan Valentine's Day Desserts
The best eggless and dairy-free Valentine's desserts for sharing or enjoying alone!
I hope you enjoy these vegan Valentine's desserts! If you make any of the recipes, please let me know how you get on by leaving a rating and comment below. Happy baking! xo
BakedByClo is a participant in the Amazon Services LLC Associates Program, an affiliate advertising program designed to provide a means for sites to earn advertising fees by advertising and linking to Amazon.com. This site may contain some of these links to Amazon.com & other affiliate programs. If you make a purchase through one of those links, BakedByClo will receive a small commission from the purchase at no additional cost to you.