Low Carb Chocolate Mousse
This low carb chocolate mousse is vegan and keto friendly. It's made up from only 3 healthy ingredients which makes it a perfect guilt-free pud, especially if you're watching your sugar intake.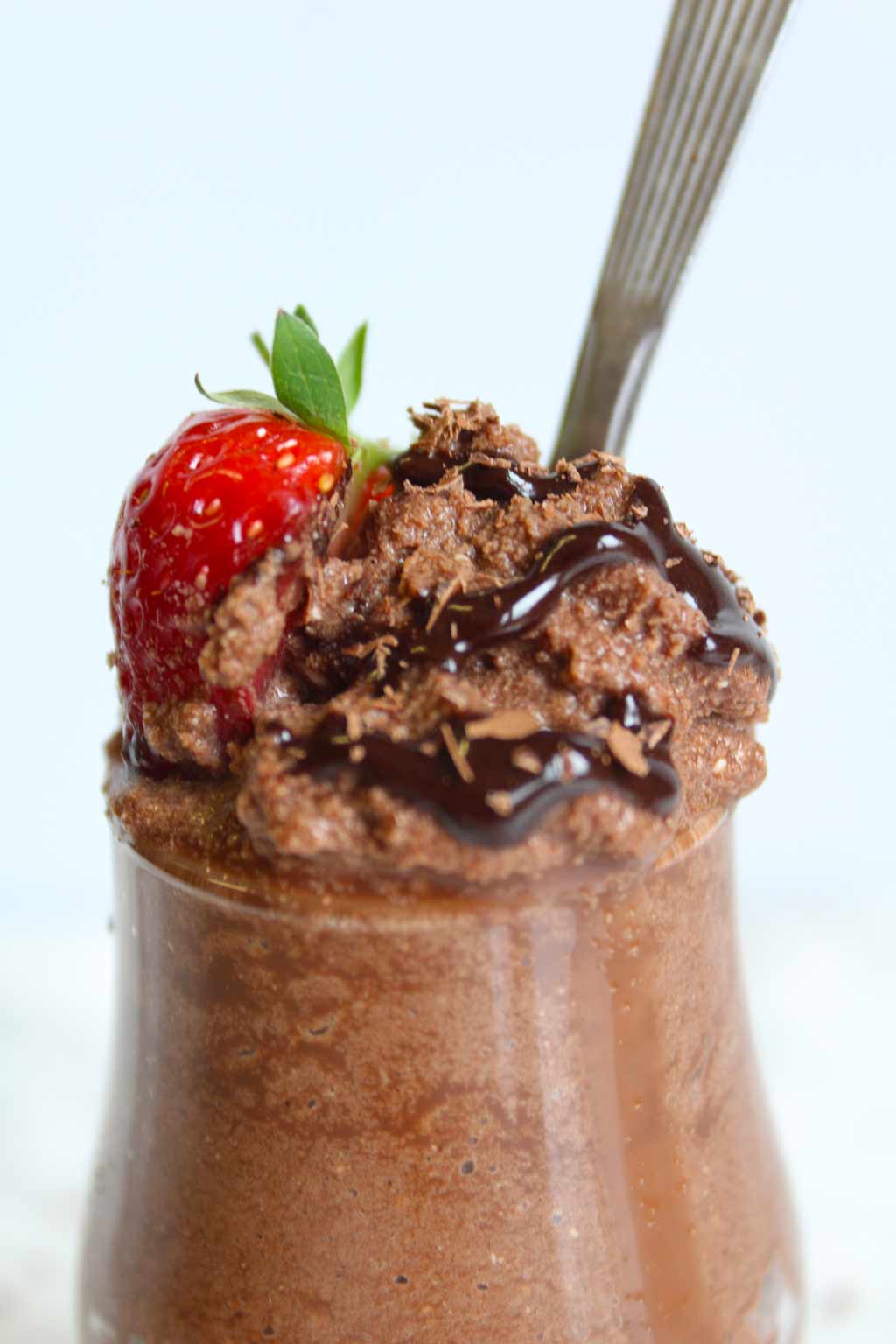 Sugar-free dessert…
A bit of an oxymoron, don't you think? I mean, isn't the whole point of dessert indulgence?
Most of the time, I'm of the attitude that if I'm going to have dessert, I'm going to go all out. Full sugar, full fat… everything.
But the trouble with that kind of lifestyle is that I have to limit myself to only one or two desserts a week. Despite the fact that I want to eat it EVERY DAY.
Perhaps starting a baking blog wasn't the best idea for my health or self-discipline…
Anyway…
To combat my sweet cravings throughout the week, I try to stick to healthy desserts like fruit, veggie sticks and nuts. But sometimes those things get boring. And sometimes they don't quite hit the spot.
Healthy, Vegan, Low Carb Chocolate Mousse
This week, I have a new addition to the healthy desserts club: vegan keto chocolate mousse.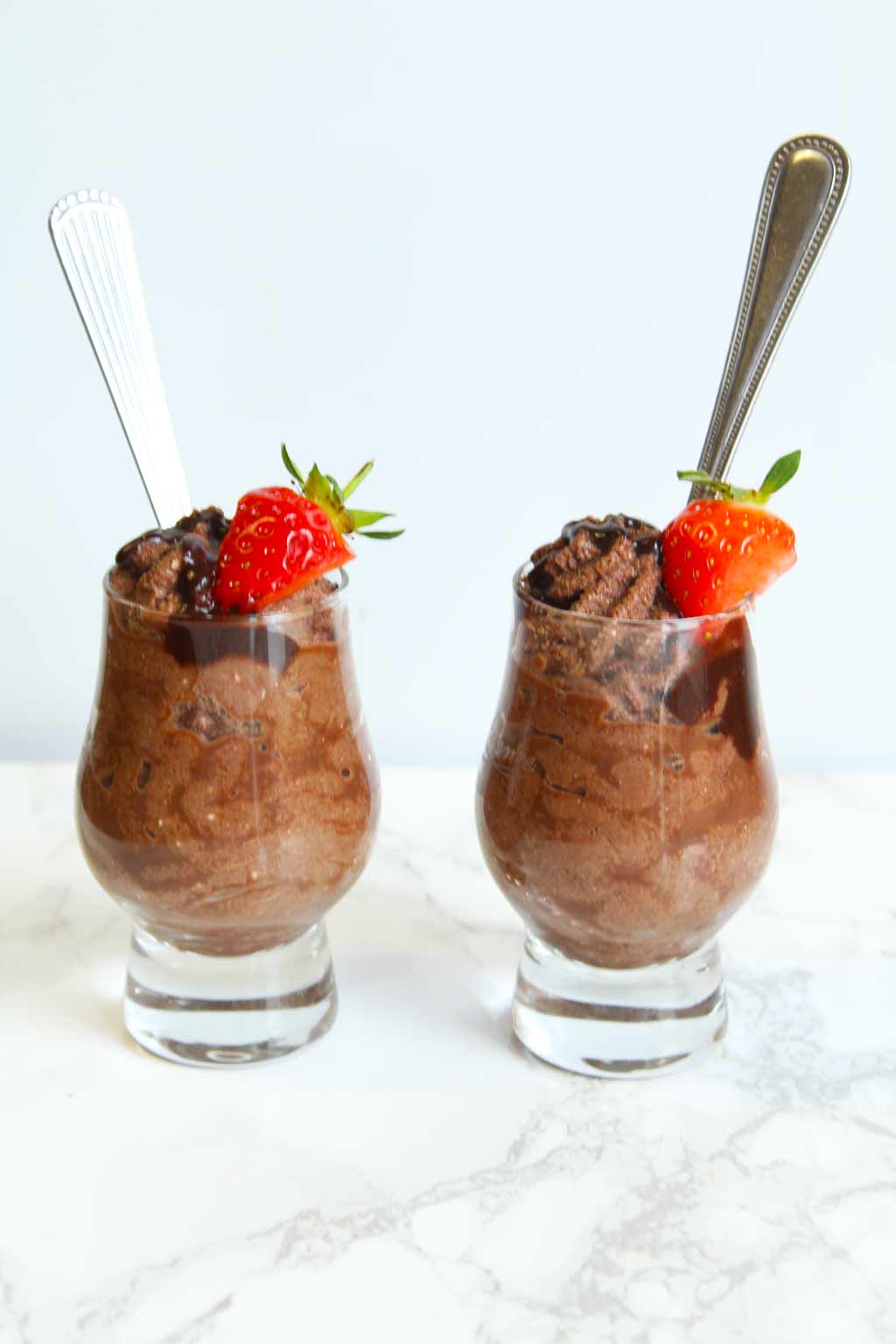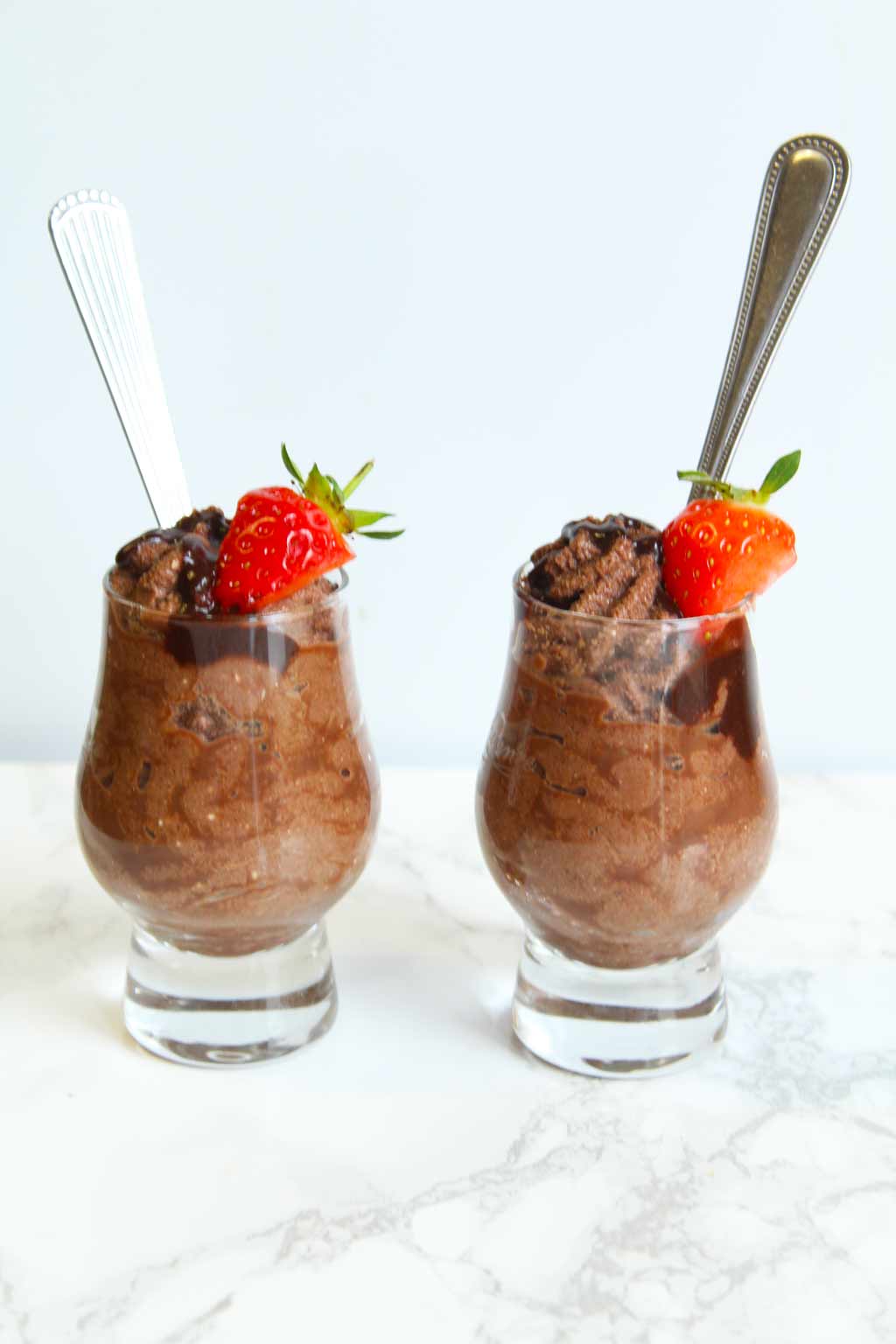 This Low Carb Chocolate Mousse Is…
Full of healthy fats
Suitable for keto diets
Diabetic-friendly
Dairy-free
Egg-free
Gluten-free
Oil-free
Sugar-free
How's that for an "indulgent" dessert!?
And yes, this low carb chocolate mousse does contain fat. But coconut milk is a much healthier option than some of the other fat sources out there, like processed oils and dairy products.
Coconut milk also contains lauric acid which is well known to contain antifungal, antiviral and antibacterial properties.
And although coconut milk makes this dessert a bit higher in calories (at least compared to fruit and veggies), the healthy fats in it will keep you full for much longer.
So you can eat your low carb chocolate mousse without feeling like you've done something "naughty"!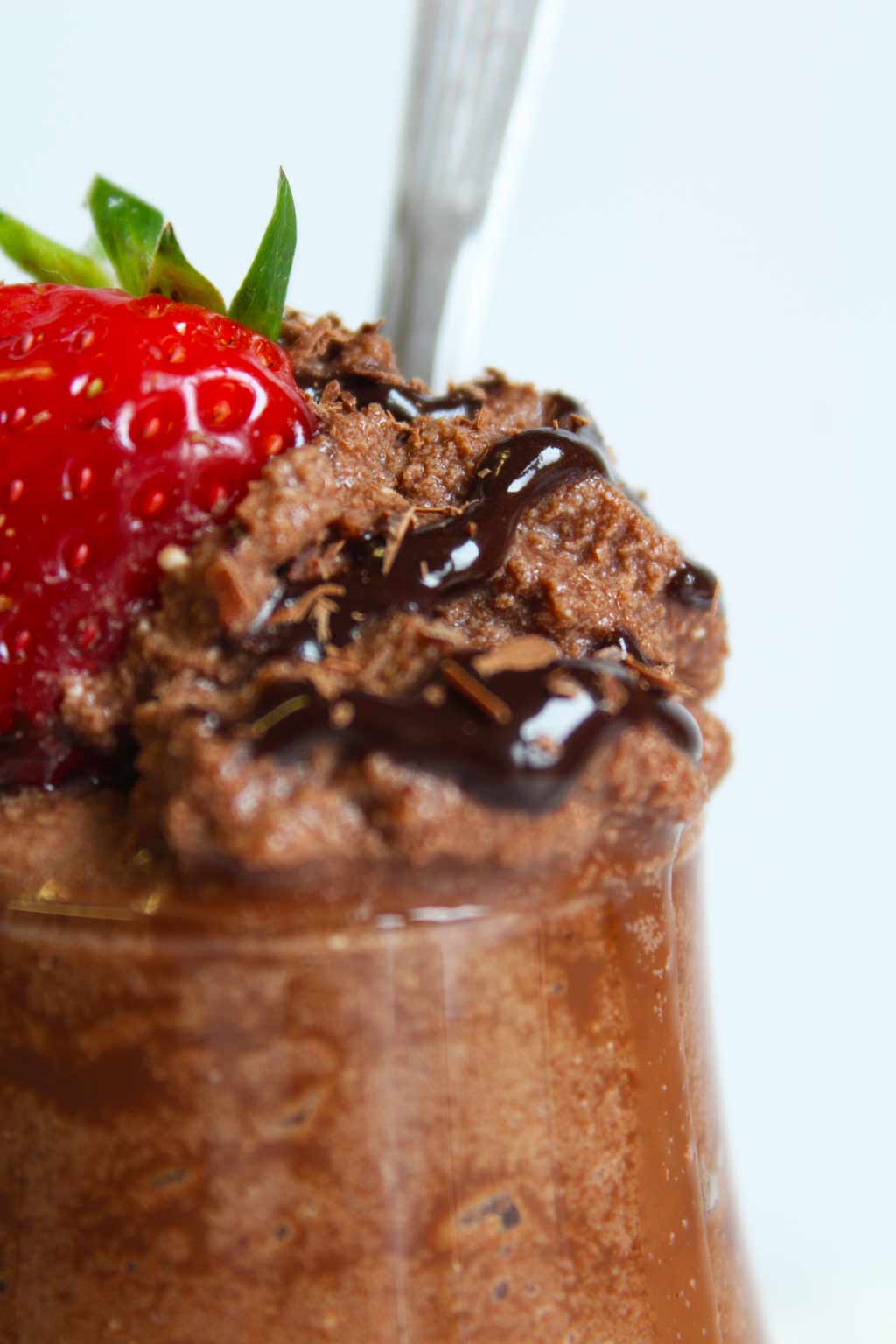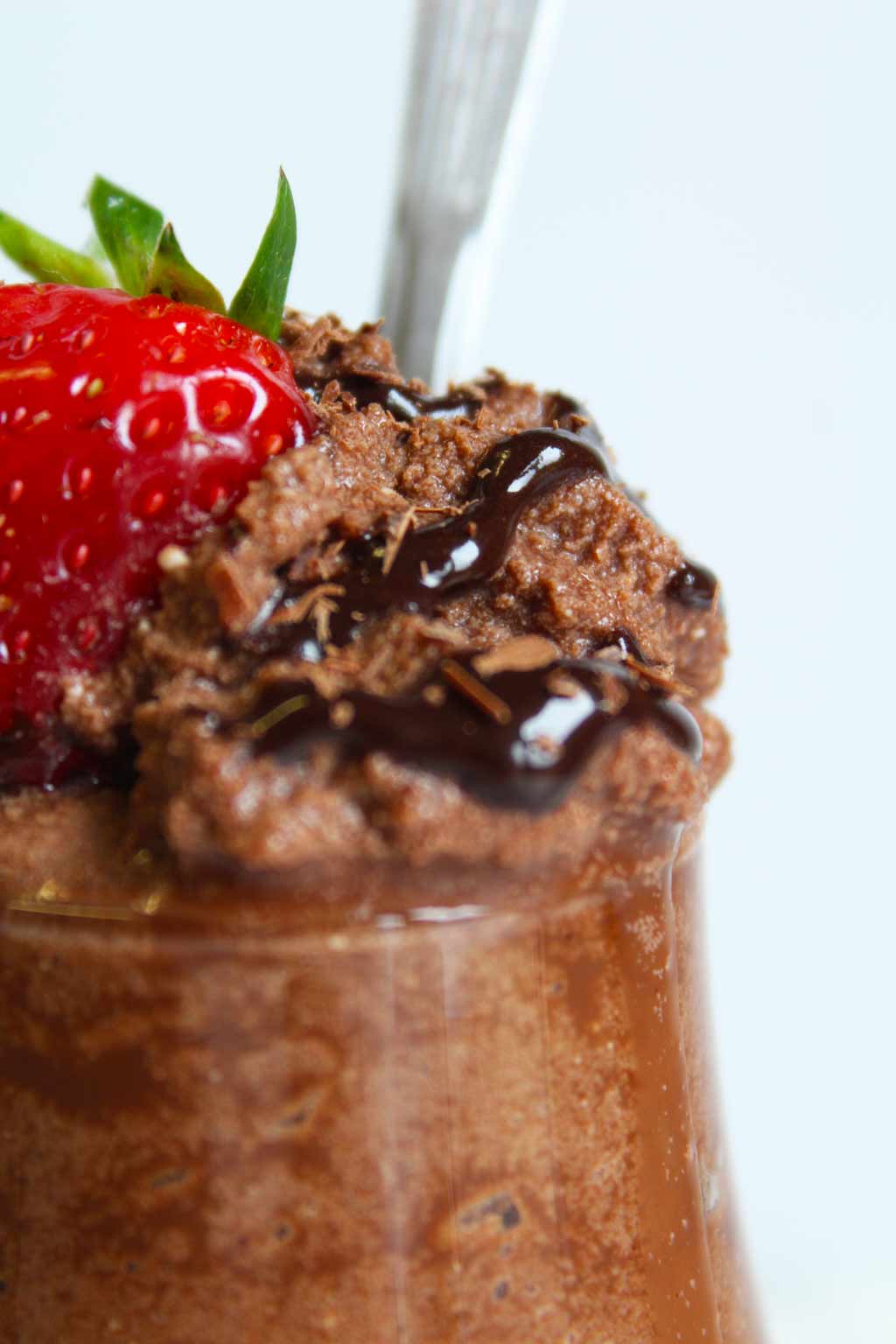 Low Carb Chocolate Mousse Flavour Options:
This mousse is yummy without anything else added. But if you want to experiment using different flavours, here are some ideas:
Chocolate orange mousse (add 1/2 teaspoon orange extract to the mix and top with orange zest)
Mint chocolate mousse (add 1/4 teaspoon peppermint extract to the mix and top with mint leaves)
Chocolate almond mousse (add 1/4 teaspoon almond extract and top with chopped almonds)
How To Make The Perfect Keto Chocolate Mousse
Step 1:
The very first step to making your mousse is to refrigerate two cans of coconut milk. It's very important that you use the full-fat kind. Otherwise, the creamy part will not separate and it definitely won't give as good of a "whip".
Depending on the brand you use and the % of coconut in it, the coconut milk will need to be refrigerated anywhere from 2 hours to up to 24. I find that most brands do just fine with 4 hours in the fridge but if you're pinched for time, pop the cans in the freezer for 1 hour instead.
If you're interested, I always use Pride coconut milk which contains 65% coconut extract, and that works perfectly after being in the fridge for around 2 hours.
Step 2:
Once you've refrigerated your coconut milk, you should have a solid "cream" layer on the top when you open the can.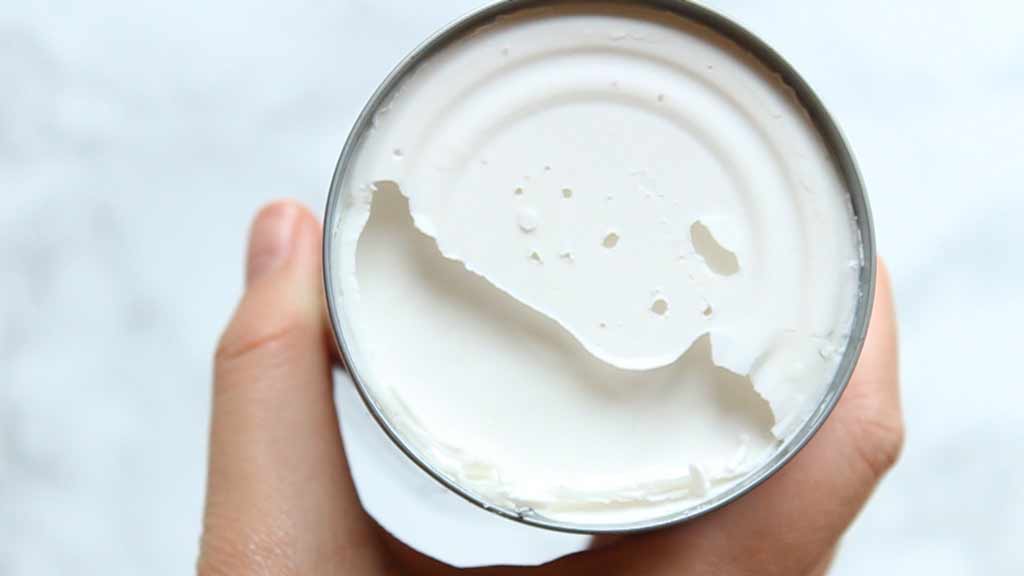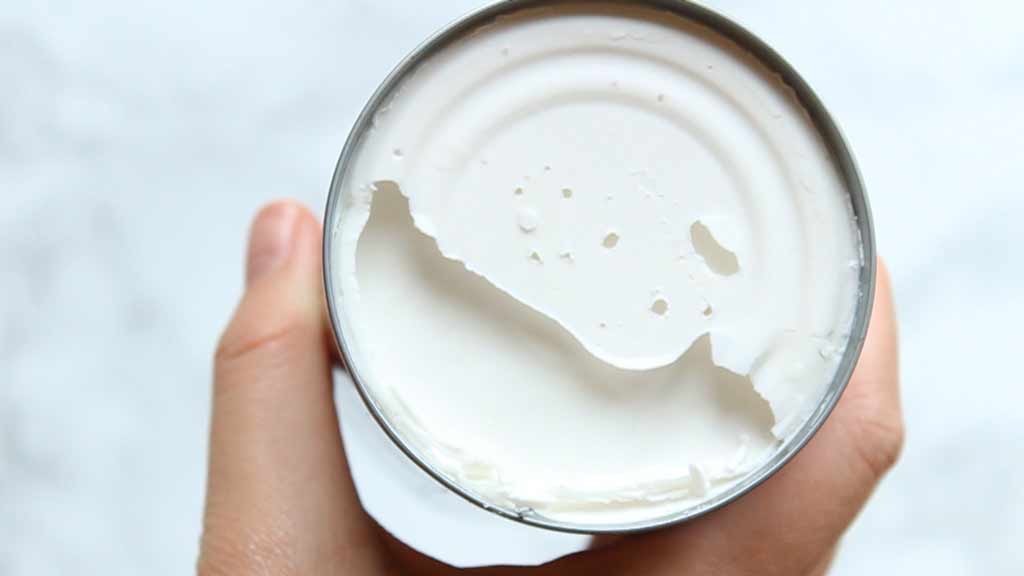 Scoop the creamy part out of both cans and set the remaining liquid aside. You can use this coconut water in another recipe (such as smoothies) at a later time.
*A little trick to make life easier is to refrigerate the can upside down. Then you can simply open the can the right way up after chilling and pour the liquid.
Step 3:
Place the coconut cream into a bowl and add in some unsweetened cocoa powder and your sweetener of choice. If you wish to add any flavour extracts, add them in at this point too.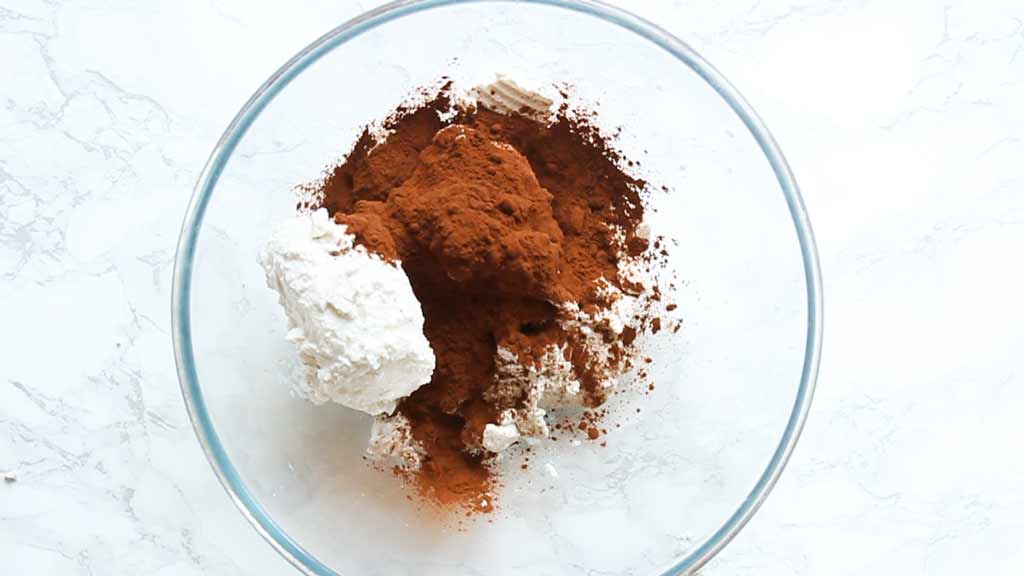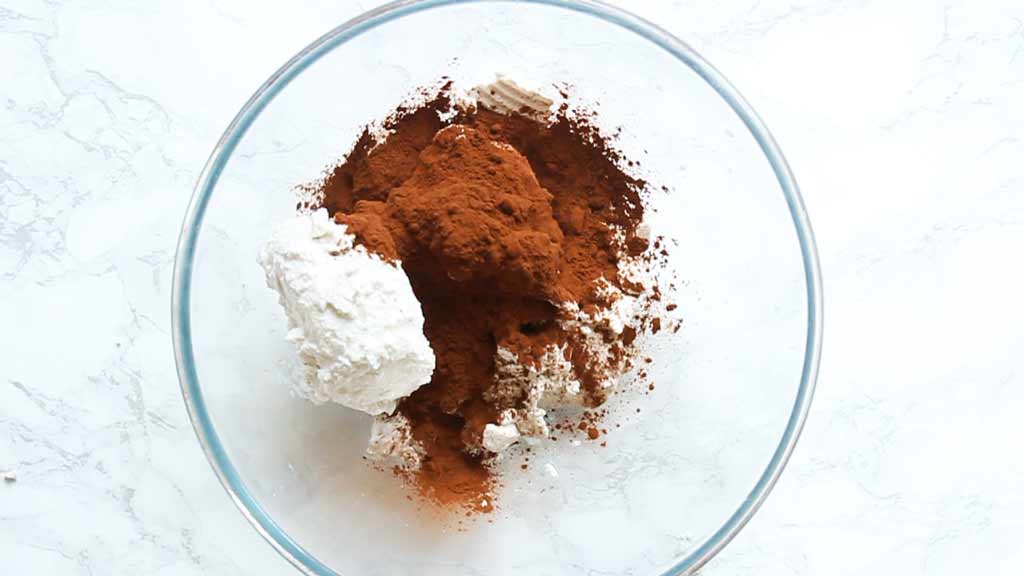 Liquid or dry sweetener will work in this recipe so feel free to use any one that you like. A popular one is stevia and I know Sukrin has great reviews too. I personally used Jordan's skinny syrup.
And if you're not too bothered about carbs or sugar, you can just use plain ole' maple syrup or agave nectar. Sure- it may not be as keto-friendly this way, but it will still make a nice healthy snack.
Step 4:
Combine your ingredients together using a whisk. Keep whisking (around 3 minutes using an electric whisk) until a thick, creamy mixture forms.
It's helpful to stop whisking periodically and scrape the sides of the bowl with a spoon to make sure everything gets nice and smooth.
Be sure to whip it up until all the coconut fat has blended, otherwise, you might end up with a lumpy mousse.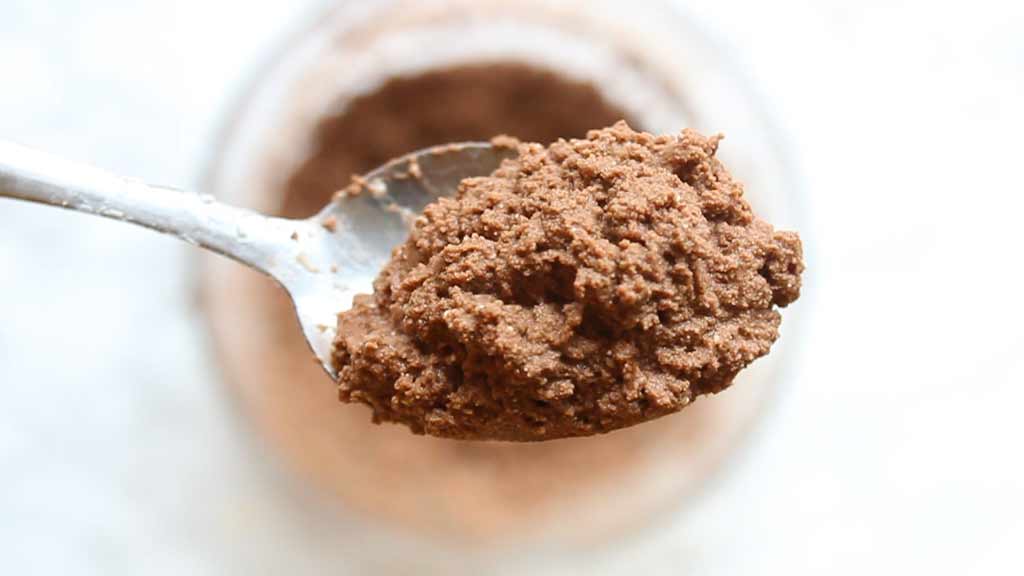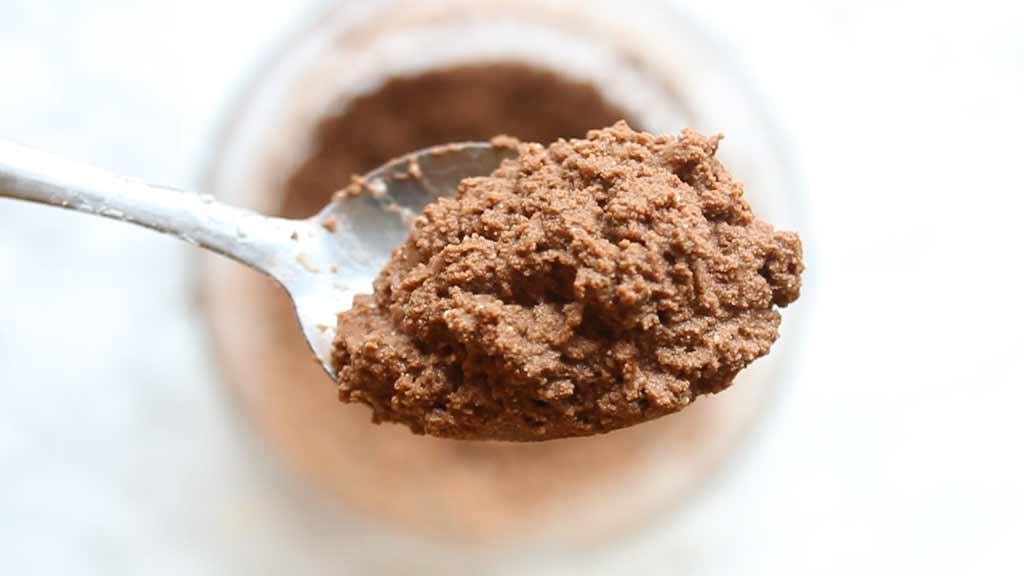 Step 5:
Once you've made your mousse, you can either serve it as is (which is still totally delicious, by the way) or you can pipe it into a fancy swirl by using a piping bag with a large star nozzle.
I've found that it's best to chill the mousse in the piping bag in the fridge for 10-15 minutes before actually piping it. This helps it to hold it's shape better.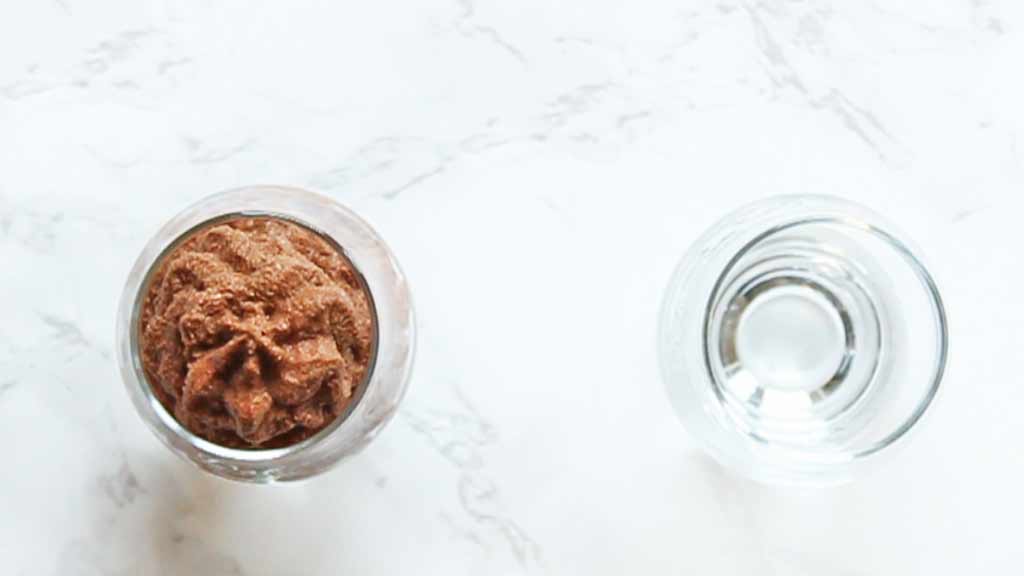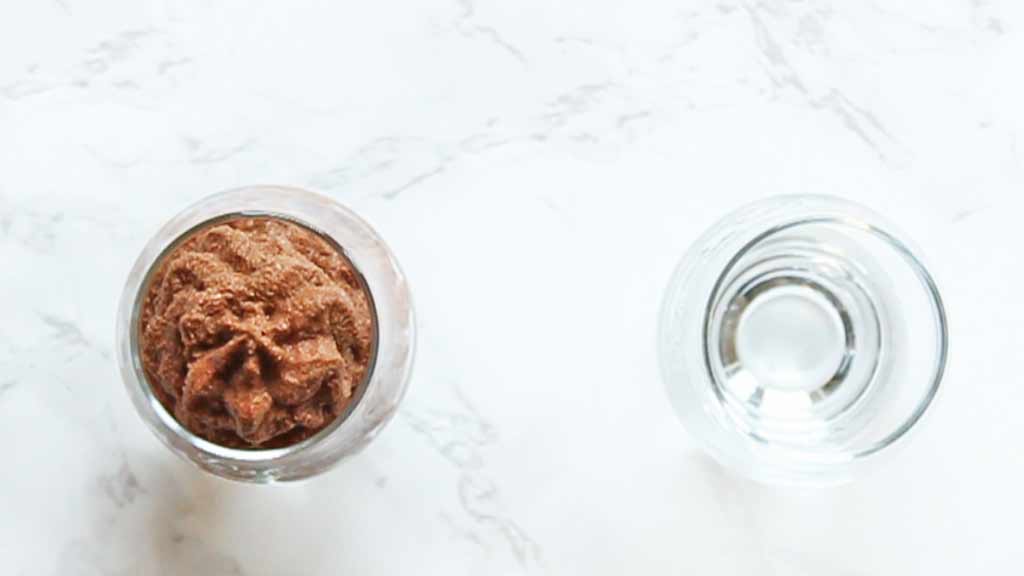 If you want to go all out, you can even make a simple chocolate sauce to pour over the top of the mousse. To do this, just mix your liquid sweetener of choice with cocoa powder. I find that 1 tablespoon of sweetener and 1 teaspoon mixed together makes the perfect amount.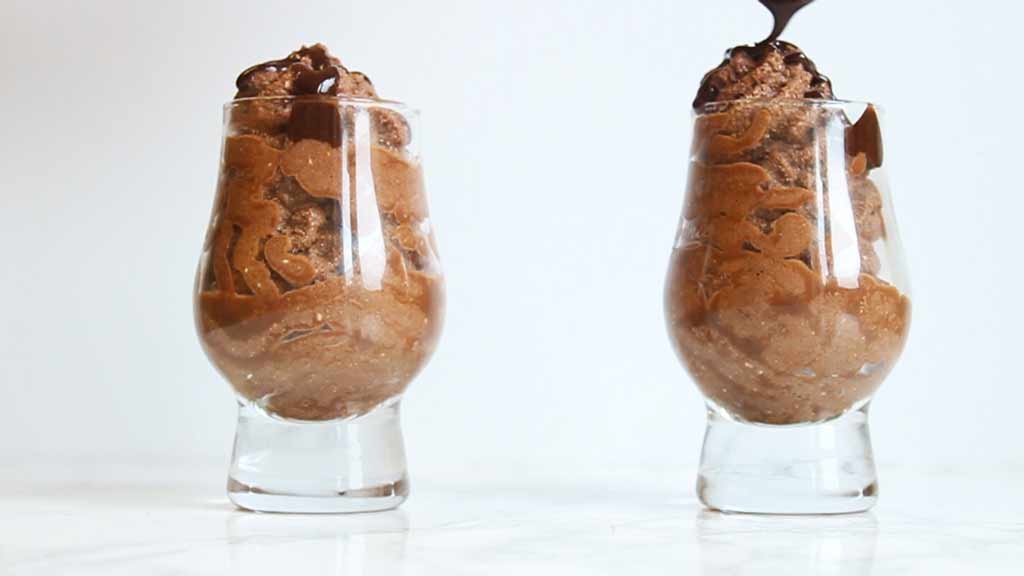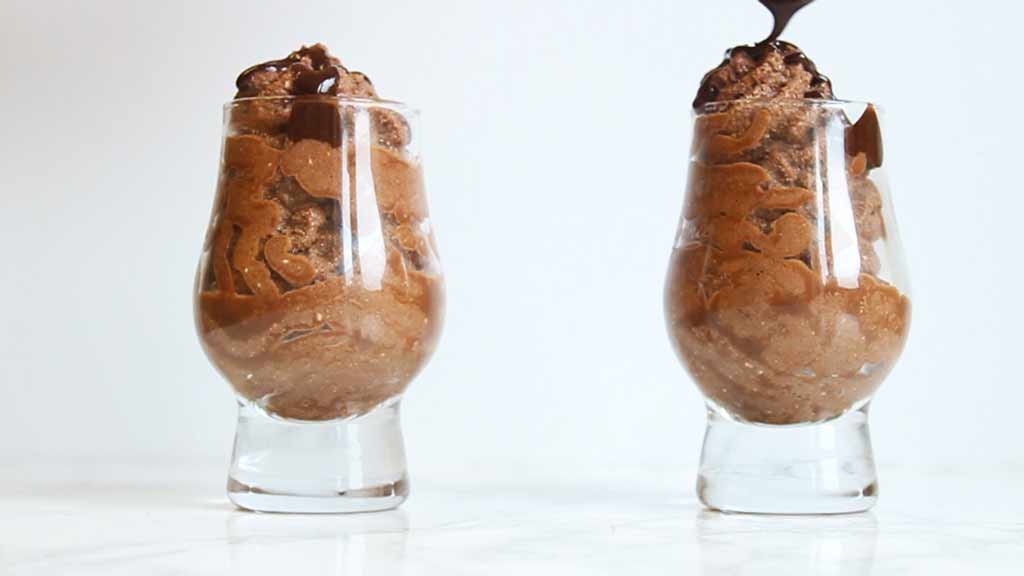 Finish it off with some chopped fruit for a pop of colour if you want to- I used strawberries. Then sit back and enjoy your creation.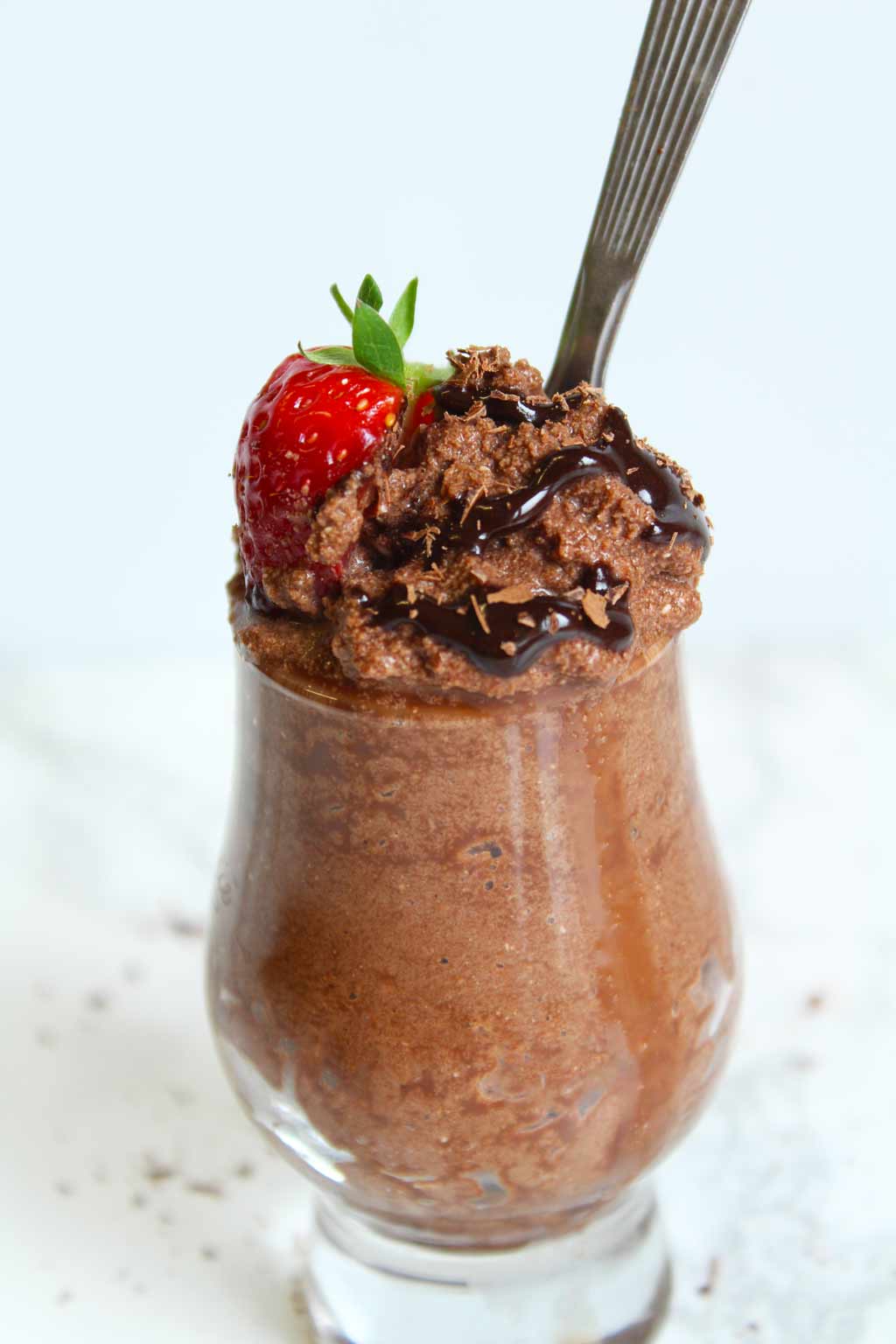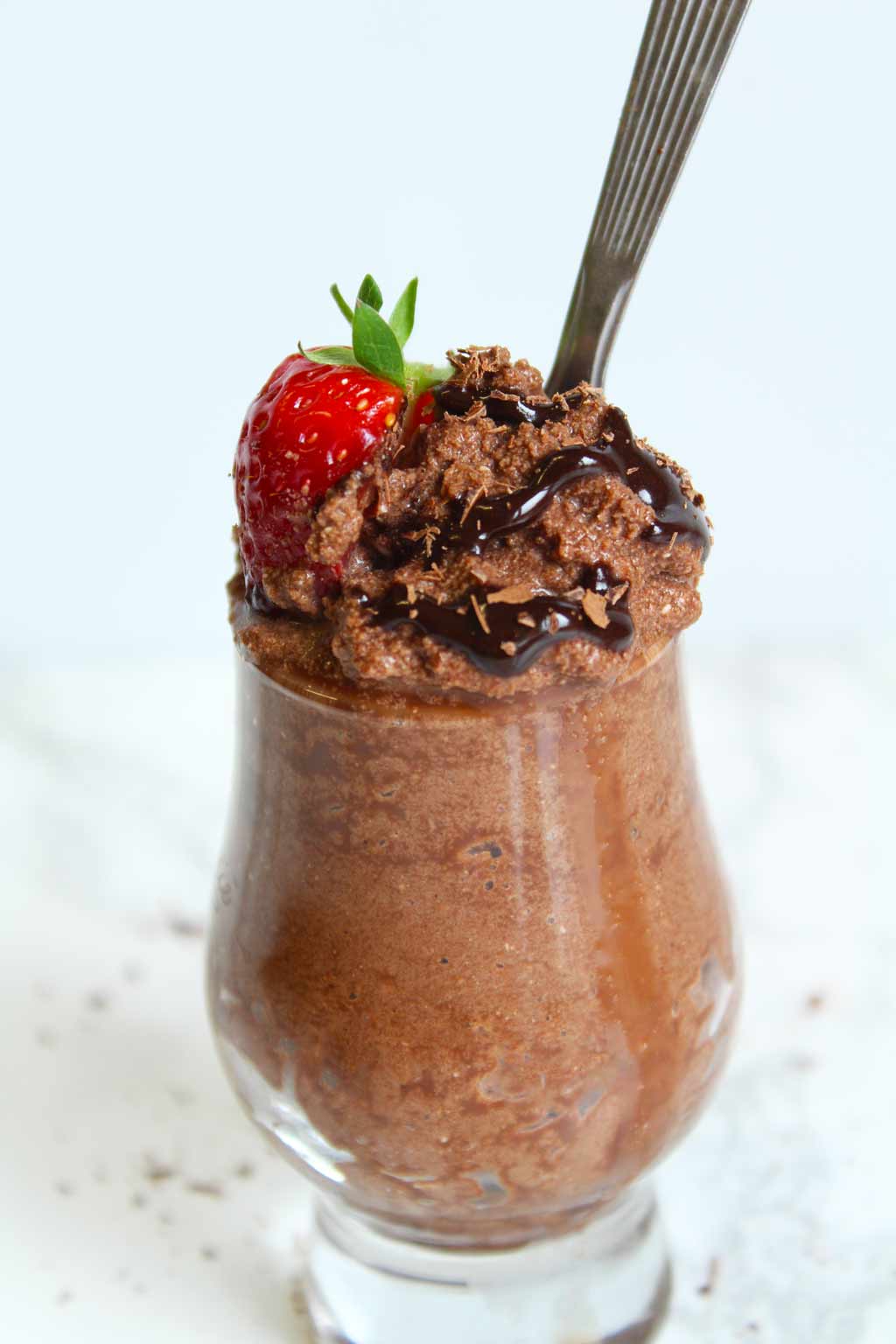 And that's it! I hope you love this low carb chocolate mousse as much as I do. Let me know how you get on by giving this recipe a rating. And if you make any of your own adaptions, please feel free share them with us in the comments.
Enjoy!
xo

Low Carb Chocolate Mousse
An eggless, healthy chocolate mousse recipe that's vegan, keto and diabetic friendly!
Ingredients
2

(13.5oz) Cans

Full-fat coconut milk

(chilled overnight in advance)

Sweetener of choice to taste

(I used 4 tablespoons of sugar-free syrup)

4

Tablespoons

Unsweetened cocoa powder
For the chocolate sauce (optional):
1

Tablespoon

Any liquid sweetener mixed with 1 teaspoon of cocoa powder
To top (optional):
1

Tablespoon

Chopped fresh fruit such as strawberries or raspberries

Dark chocolate shavings
Instructions
Scoop the coconut cream out of the top of the chilled coconut milk cans.

Place the coconut cream into a medium-sized bowl along with your chosen sweetener and cocoa powder. Whisk for around 3 minutes using an electric whisk until everything is smooth and creamy.

Scoop the mousse into a small bowl or glass to serve. Alternatively, transfer the mixture to a piping bag with a large star nozzle on the end, and pipe it into a small glass.

Top with chocolate sauce, chopped fruit and chocolate shavings if desired before enjoying.
Recipe Video
Recipe Notes
*Store any leftovers in the fridge for up to 24 hours.
Nutrition Facts
Low Carb Chocolate Mousse
Amount Per Serving
Calories 180
Calories from Fat 153
% Daily Value*
Fat 17g26%
Sodium 70mg3%
Carbohydrates 3g1%
Protein 3g6%
* All values are an estimate only and will vary depending on the food brands used.
BakedByClo is a participant in the Amazon Services LLC Associates Program, an affiliate advertising program designed to provide a means for sites to earn advertising fees by advertising and linking to Amazon.com. This site may contain some of these links to Amazon.com & other affiliate programs. If you make a purchase through one of those links, BakedByClo will receive a small commission from the purchase at no additional cost to you.