25 Vegan British Desserts
These vegan British desserts are all of your favourite classics but without the eggs or dairy. Whether you're having a dinner party, a small gathering, or you just fancy something sweet, you're sure to find a recipe you'll love!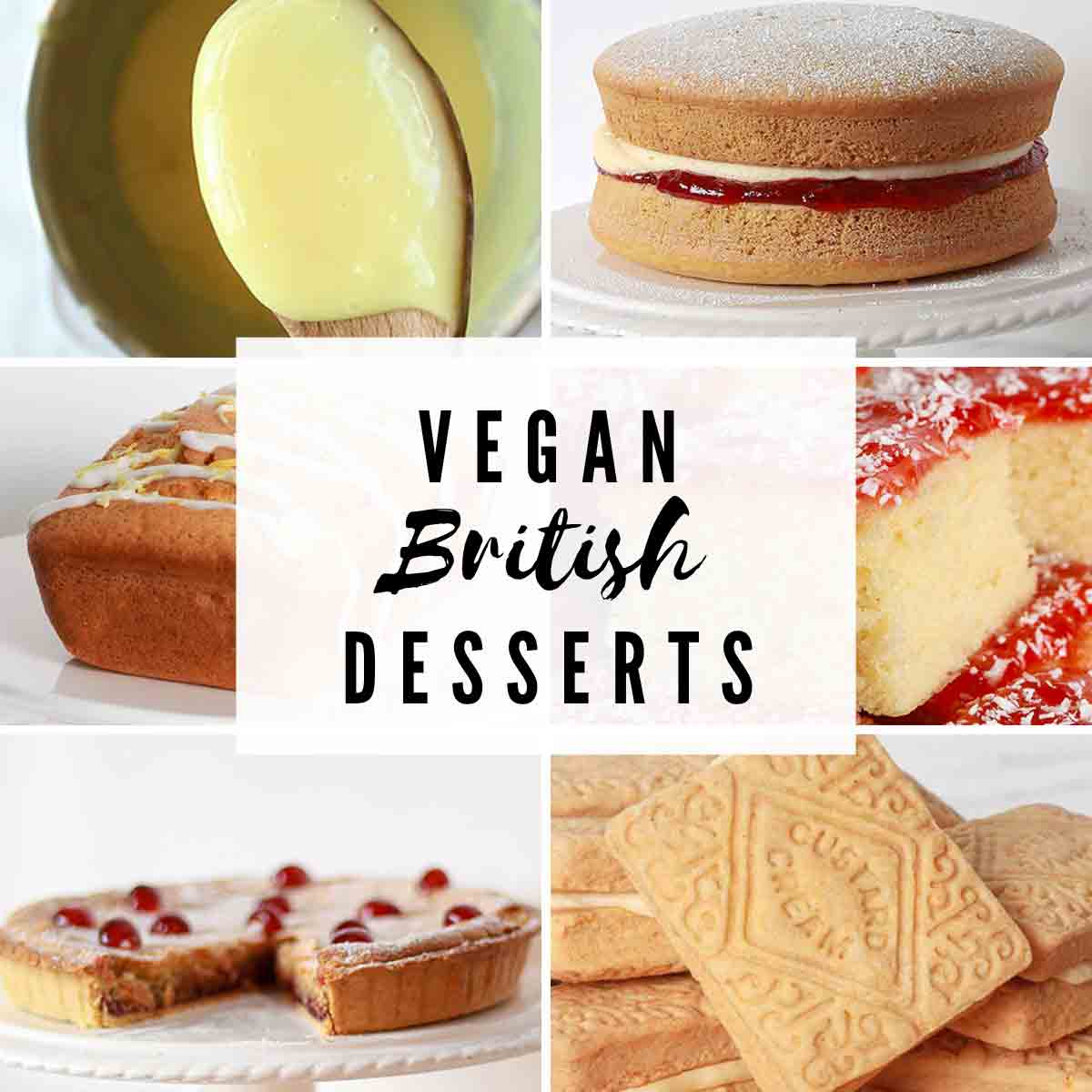 I've been running this blog for over 4 years now and some of the most popular recipe requests I've had have been for British classic desserts! The Great British Bake Off website has a few vegan recipes but there doesn't seem to be much variety from what I could see.
There are plenty of vegan supermarket dessert option nowadays but there are still many nostalgic treats that you can't buy yet. I'm talking Eton mess, banoffee pie, Jaffa Cakes and Viennese Whirls- things like that!
If you've been searching for more vegan British desserts, I've created this round-up post to help you out. It contains 25 of my favourite recipes- most of them with simple, cheap ingredients. I've done my best to write clear instructions for each recipe so I hope they'll be easy for you to make too, even if you're a beginner vegan baker.
I hope you like the recipes and if you make any of them, please do leave a comment to let me know how you get on. I'd love to hear your feedback! Enjoy!
I hope you enjoyed this list of vegan British desserts. Leave a comment below to let me know which one is your favourite. Happy baking! xo
BakedByClo is a participant in the Amazon Services LLC Associates Program, an affiliate advertising program designed to provide a means for sites to earn advertising fees by advertising and linking to Amazon.com. This site may contain some of these links to Amazon.com & other affiliate programs. If you make a purchase through one of those links, BakedByClo will receive a small commission from the purchase at no additional cost to you.