30 Vegan Strawberry Desserts
If you love strawberries then you'll love this list of 30 vegan strawberry desserts! It includes recipes for everyone- cheesecake, cakes, cookies, muffins and lots more.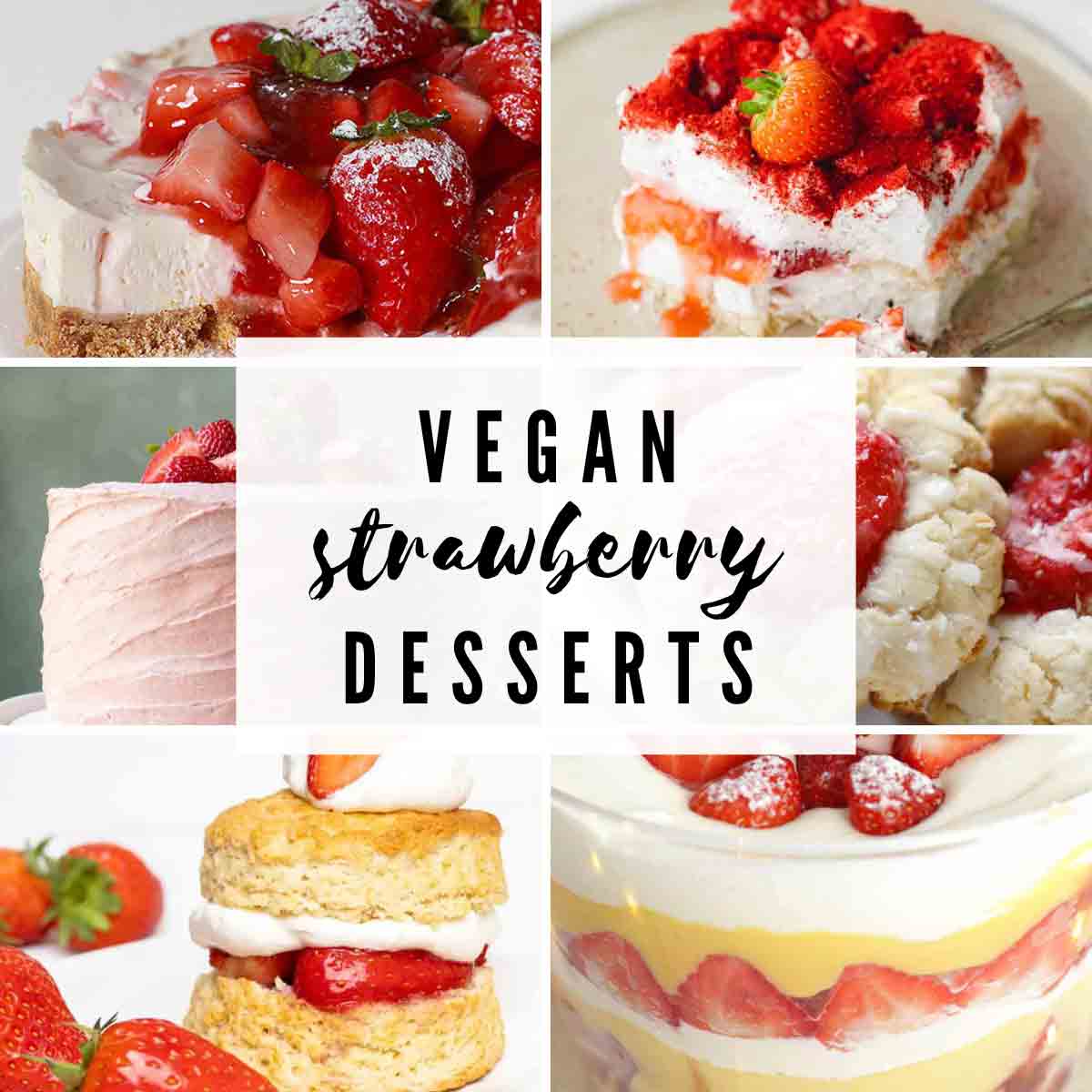 With Valentine's Day coming up, I've noticed a lot more strawberry flavoured dessert recipes coming up on my social media feeds lately! It got me thinking about my own strawberry recipes, and I decided to put them all together in one big post.
Alongside my own recipes, I've included some recipes from other food bloggers, with permission, to create this huge list of 30 recipes. Please go show the bloggers some love and let us know if you try any of the recipes. Enjoy!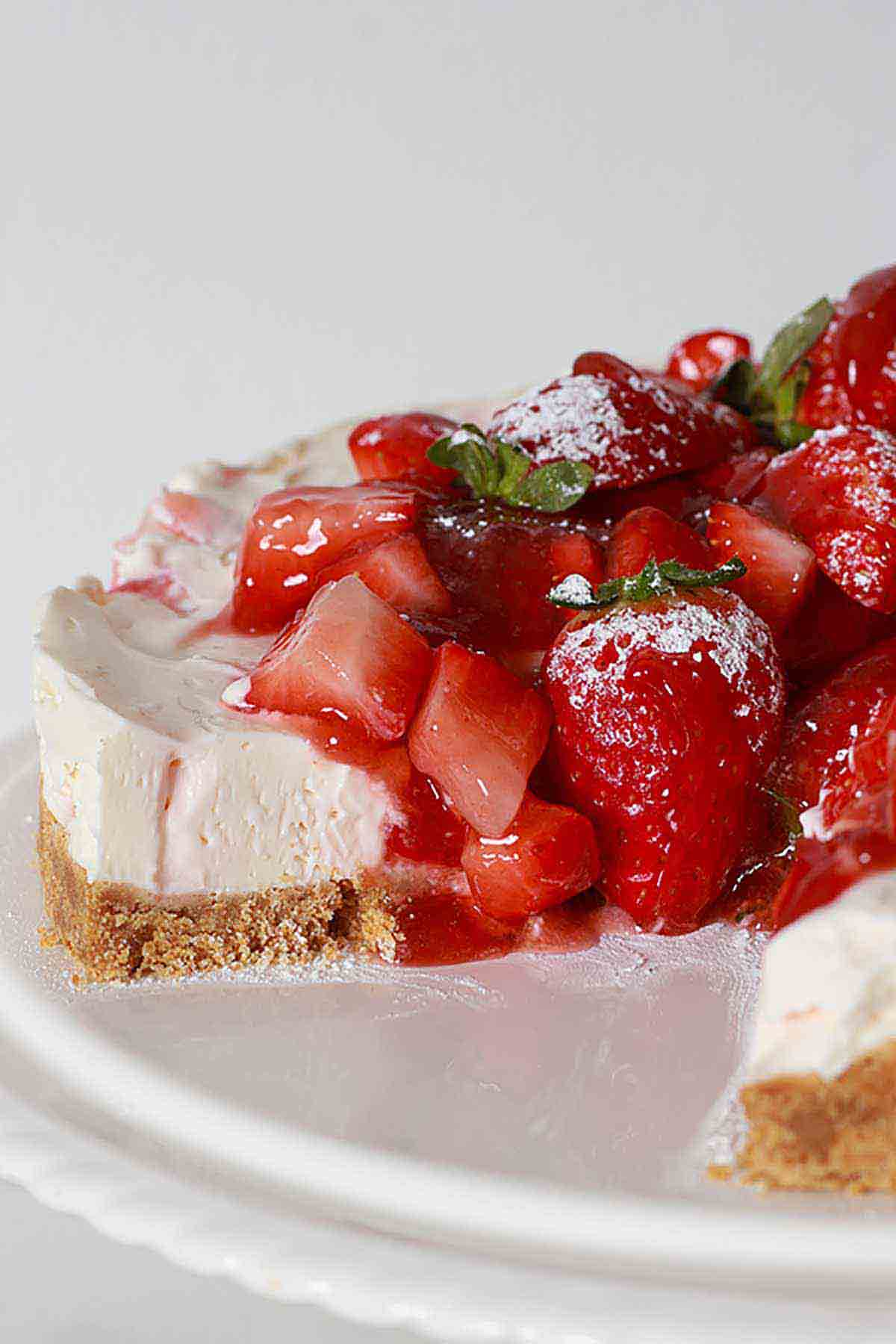 An easy, no-bake cheesecake topped with fresh strawberries and strawberry jam.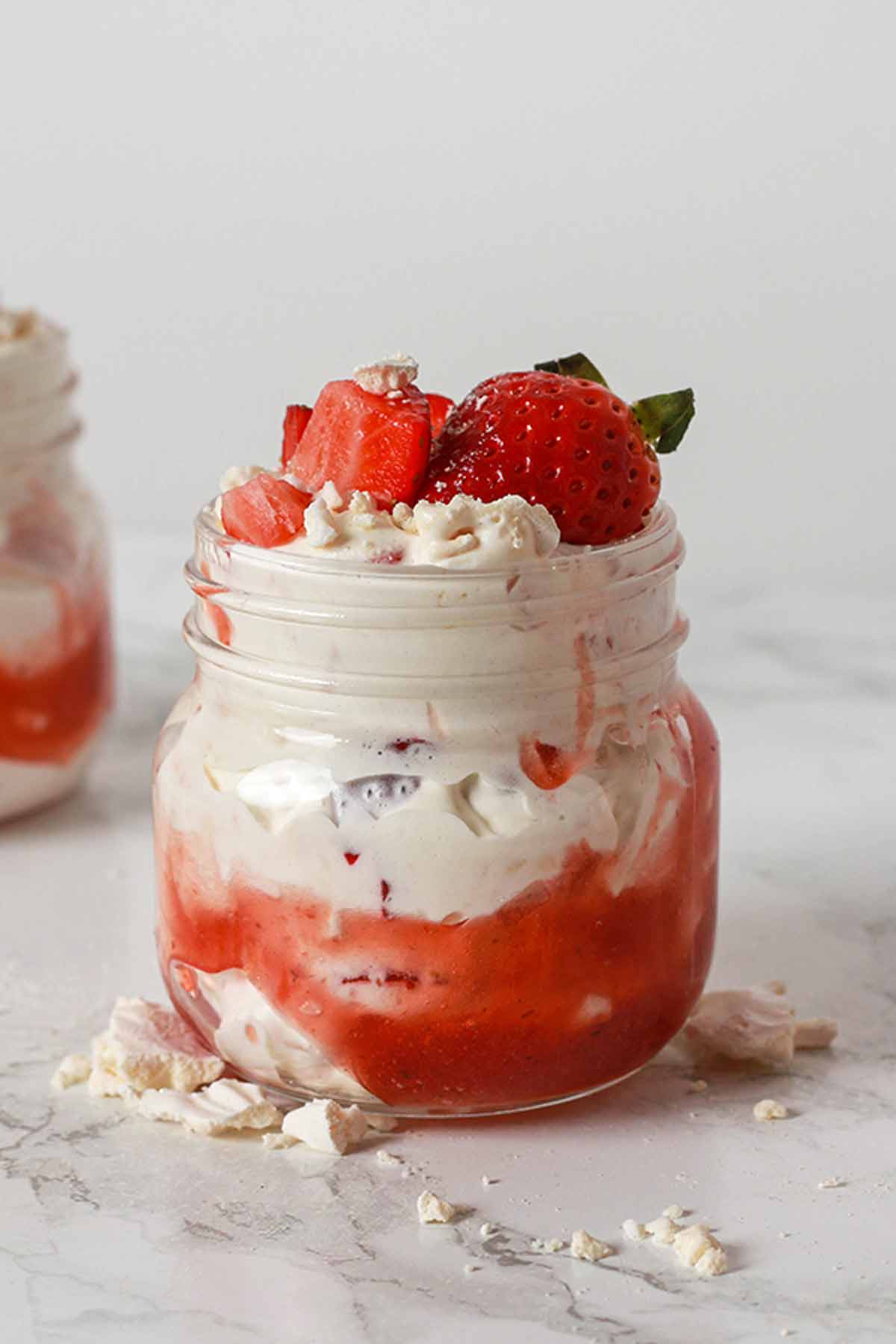 Dairy-free whipped cream with pieces of vegan pavlova, strawberry sauce and fresh fruit throughout.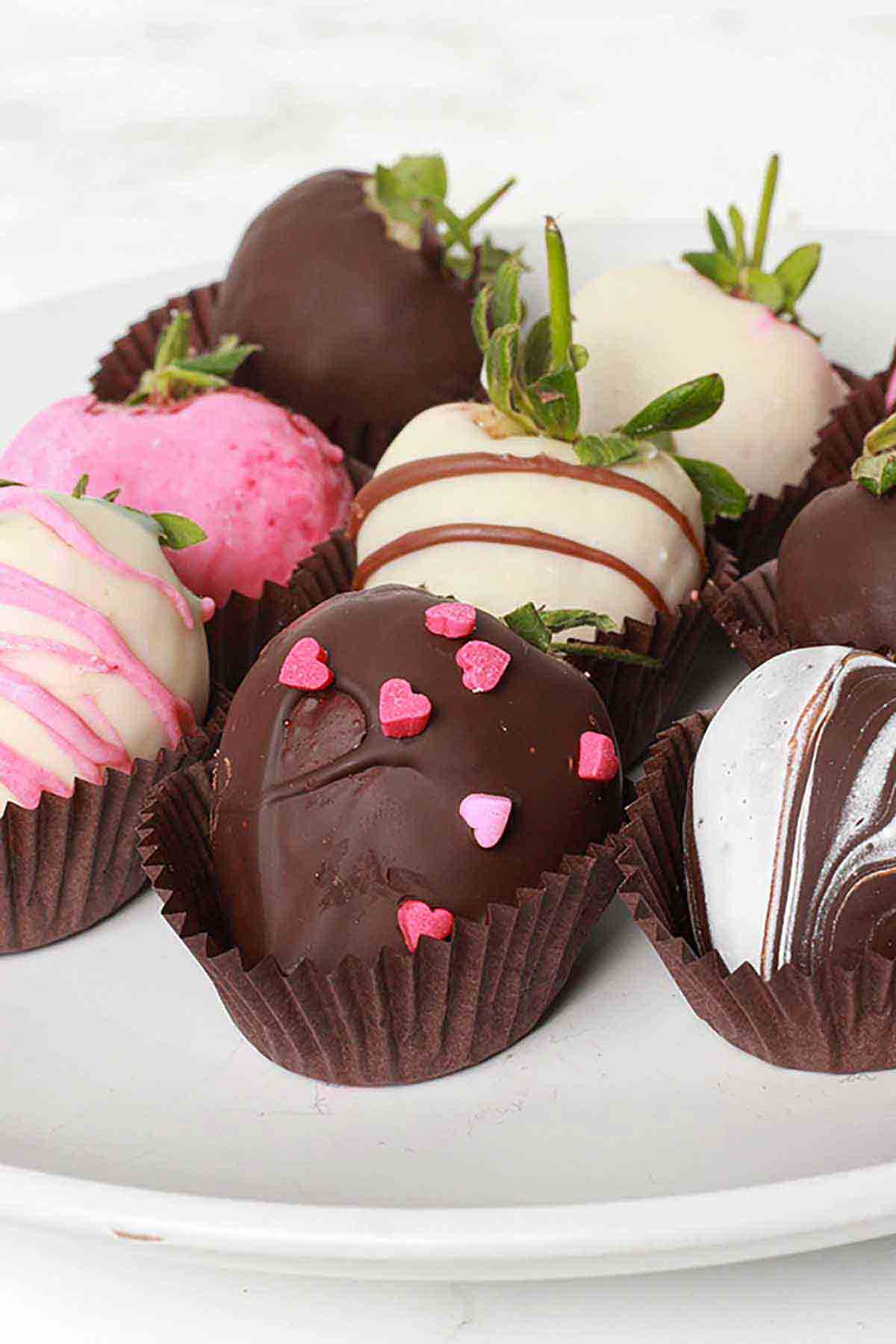 A healthier sweet snack that is perfect for children to help out with. Easy to make and fun to decorate.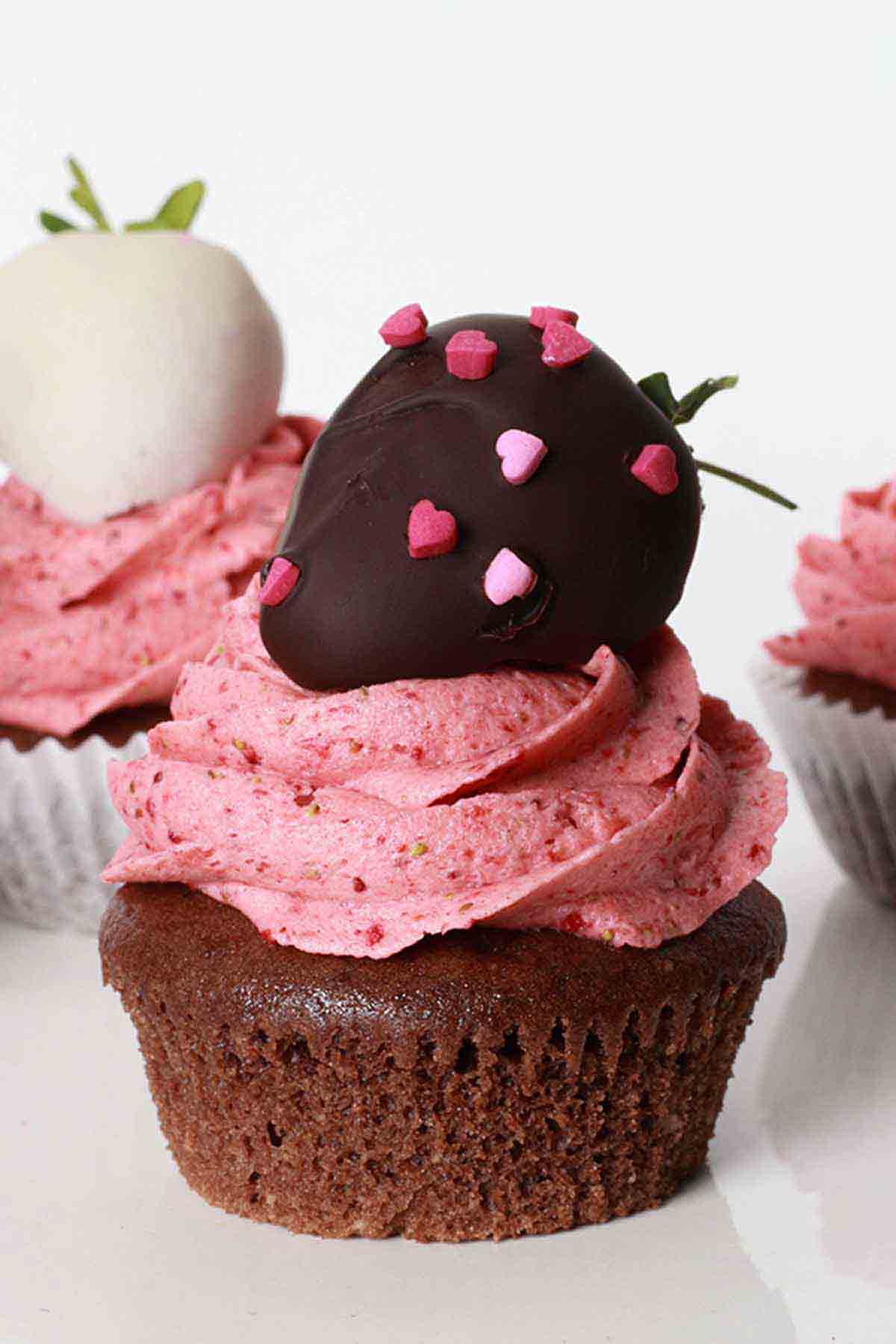 Put your chocolate covered strawberries to good use and pop them on top of these cupcakes! Chocolate sponge cakes topped with strawberry buttercream.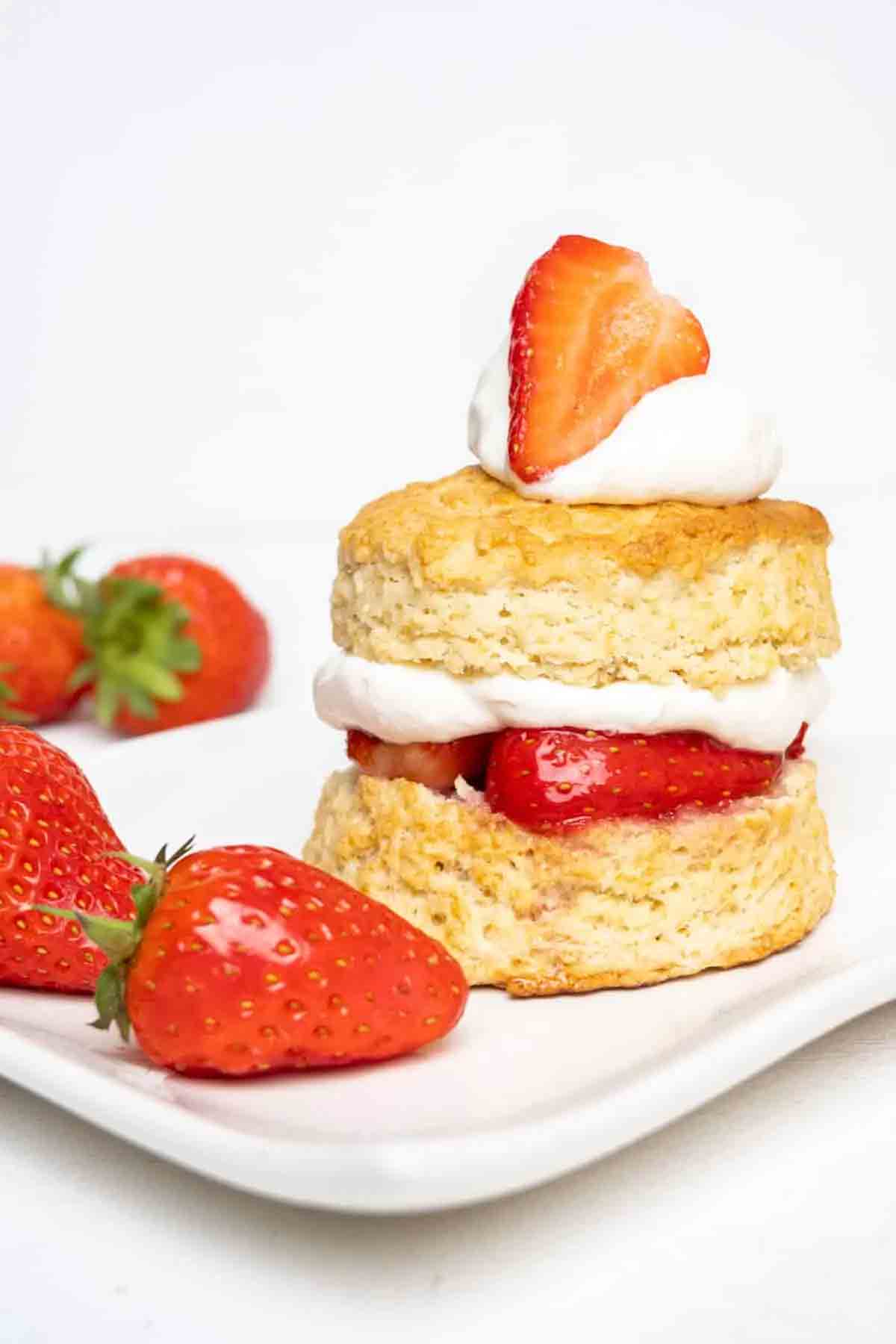 Fluffy American-style biscuits, juicy macerated strawberries and vegan whipped cream make this an irresistible vegan strawberry dessert!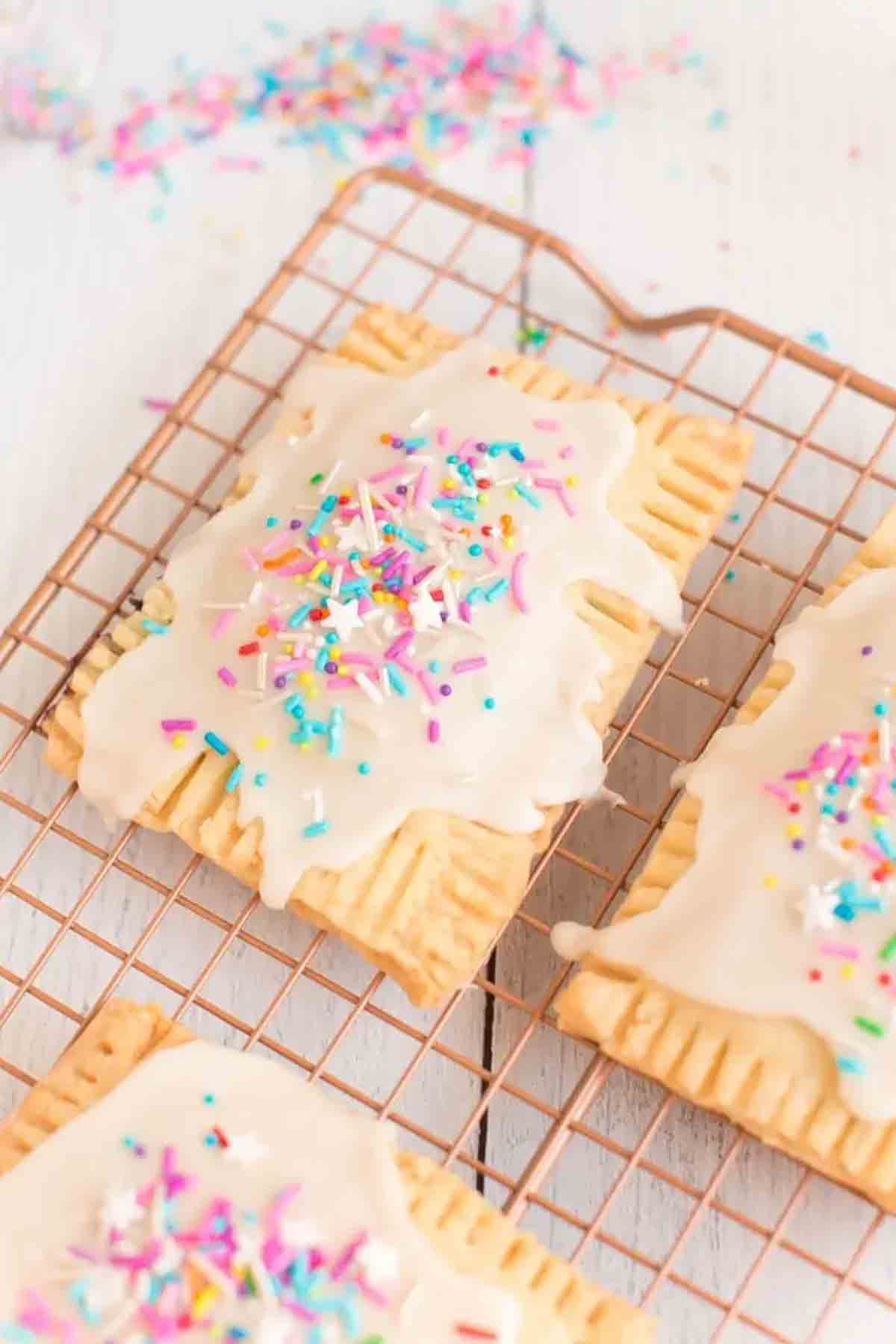 These strawberry pop tarts will bring back all the nostalgic feels! A fun dessert you can freeze and enjoy whenever you need a sweet treat.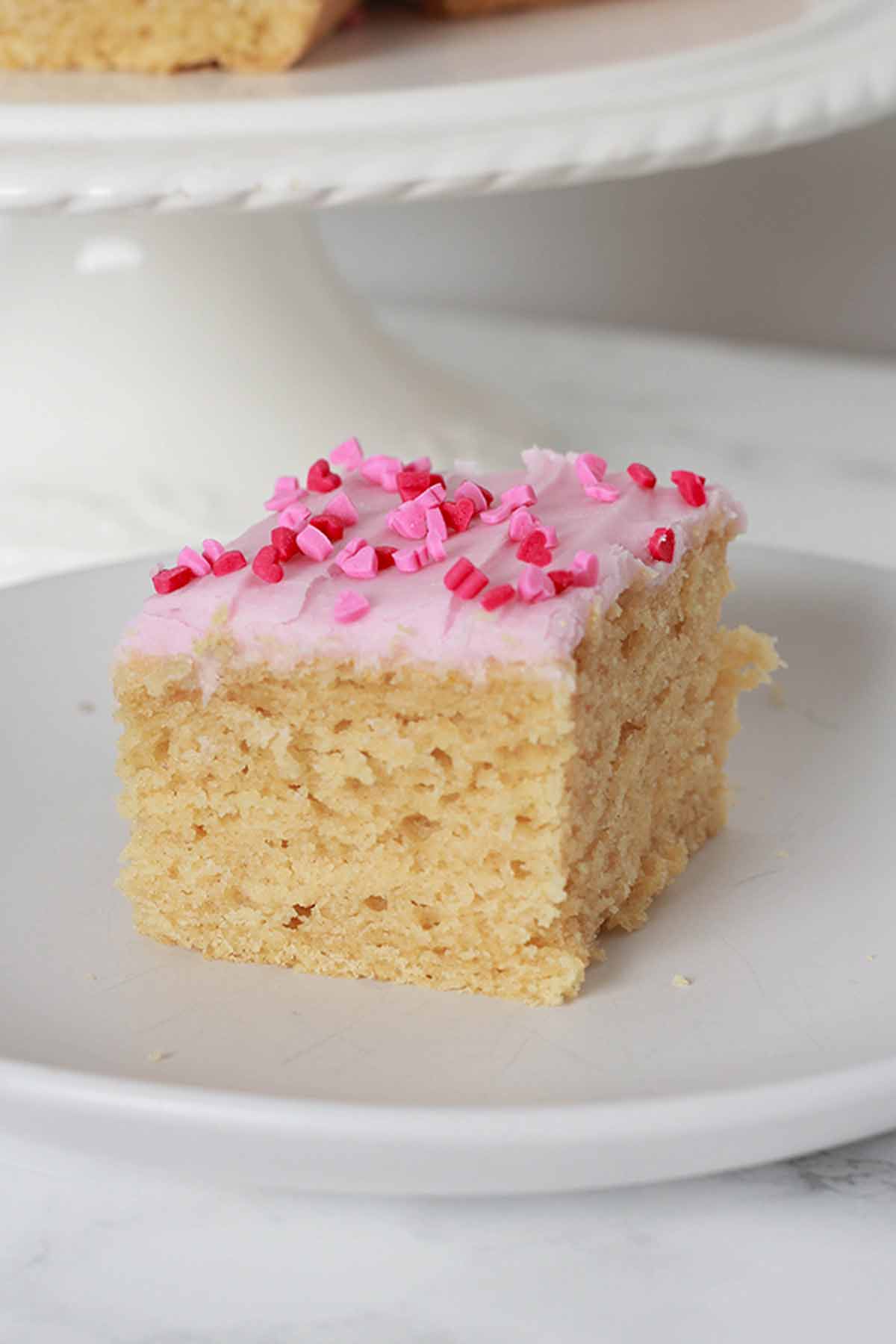 Vanilla sheet cake topped with dairy-free homemade strawberry buttercream. The two flavours go great together!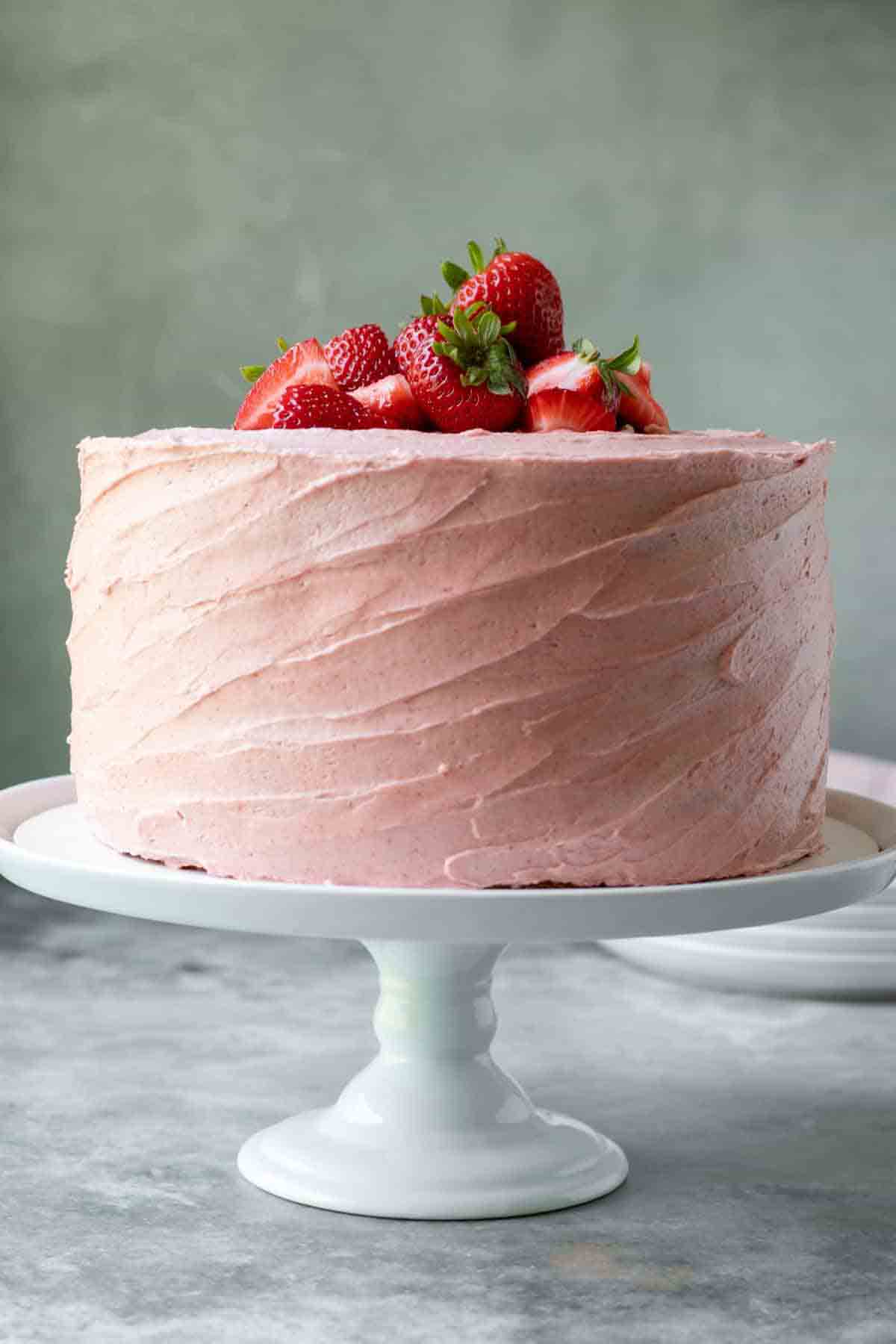 Sweet, fragrant, and loaded with fresh strawberries, this is the ultimate vegan strawberry dessert. It's a tried-and-true favourite, loved by vegans and non-vegans alike!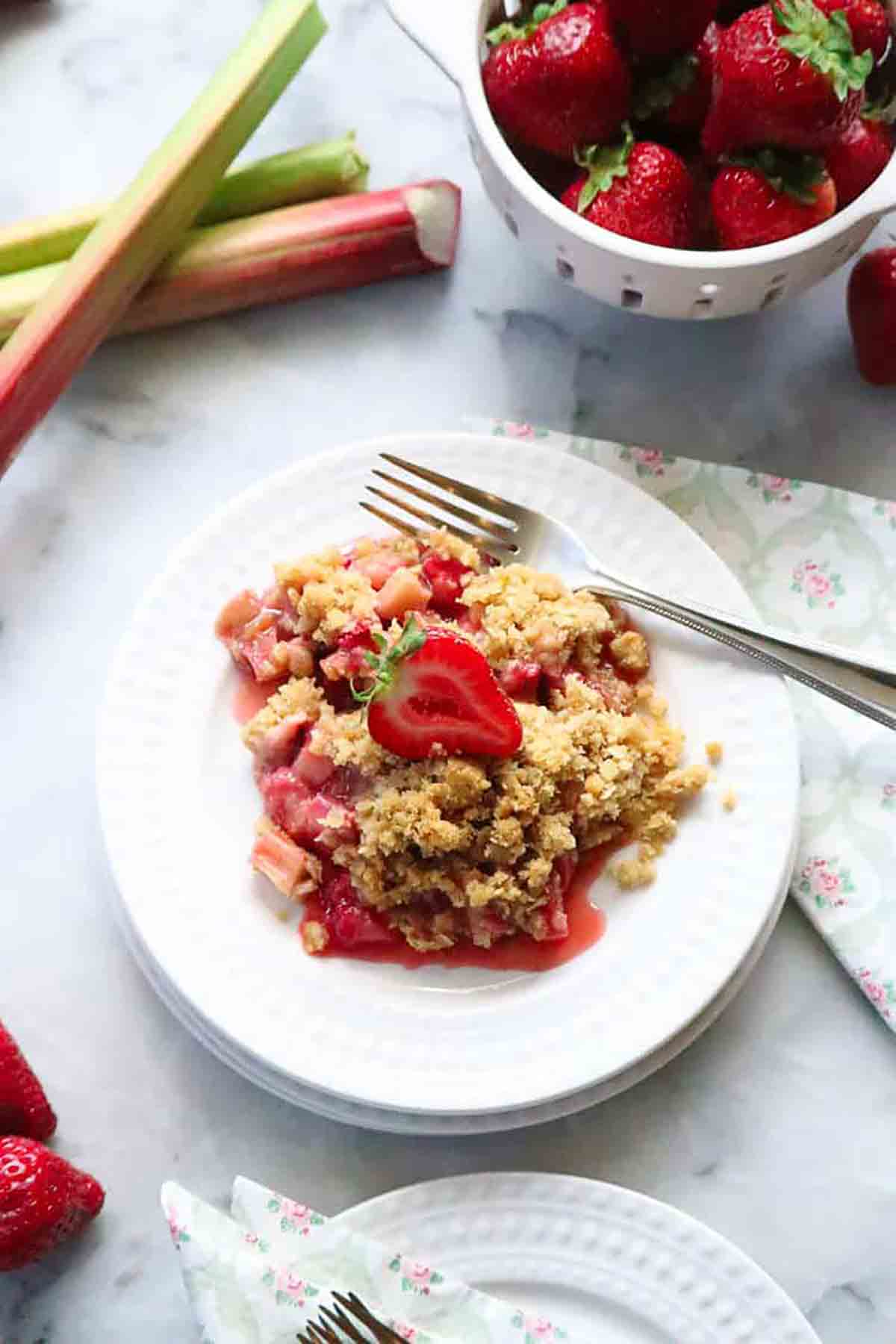 This strawberry rhubarb crisp is such an easy vegan strawberry dessert. It's always a crowd pleaser!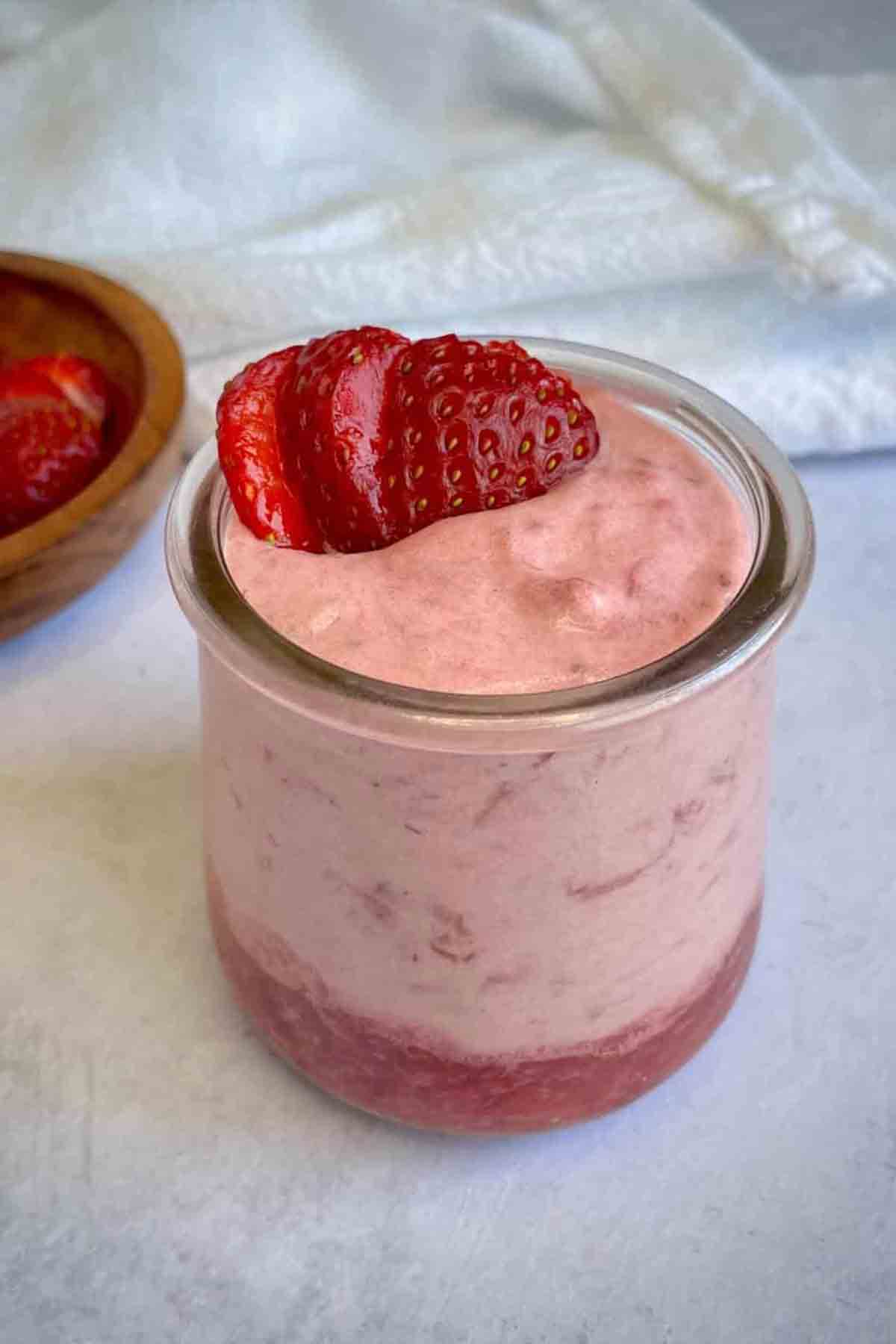 Everyone will love this sweet, creamy, and light as air strawberry mousse! All you need is some fresh strawberries and a few extra ingredients to make this decadent dessert.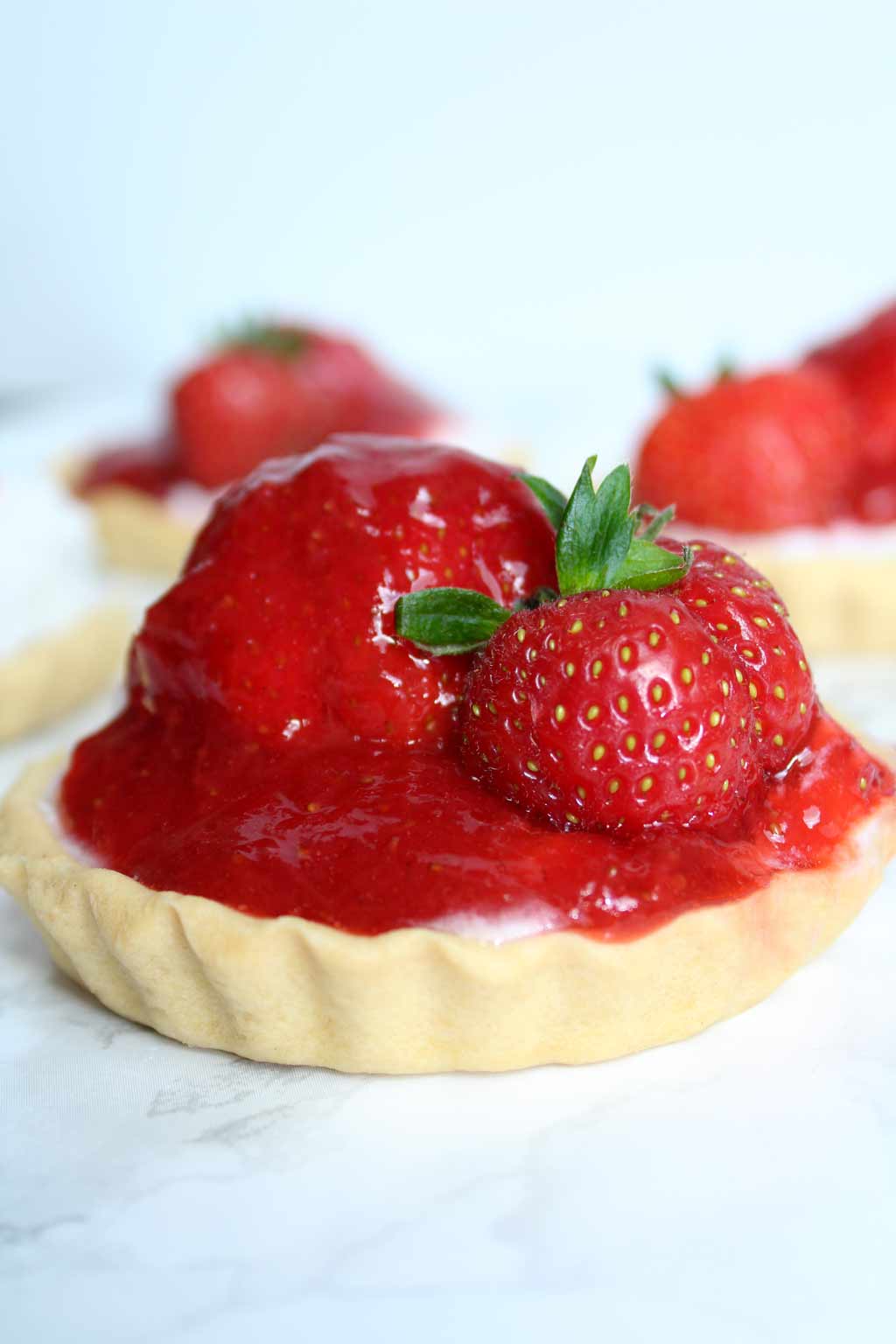 Mini shortcrust pastry cases filled with dairy-free whipped cream, sticky strawberry sauce and fresh strawberries.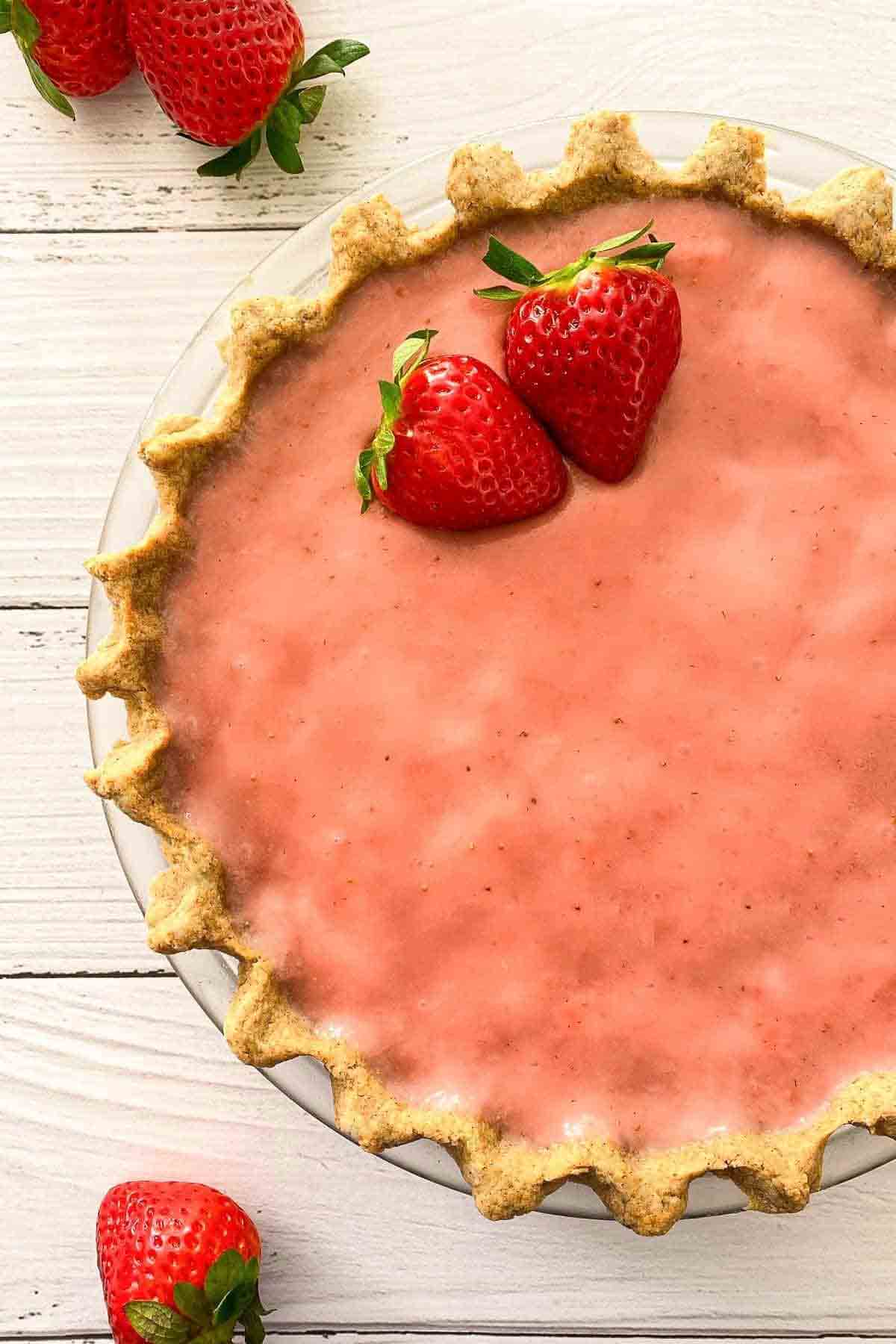 An incredibly delicious no-bake vegan strawberry pie that's low in added sugar, without sacrificing flavour! This gorgeous dessert is perfect for any time you have fresh strawberries laying around.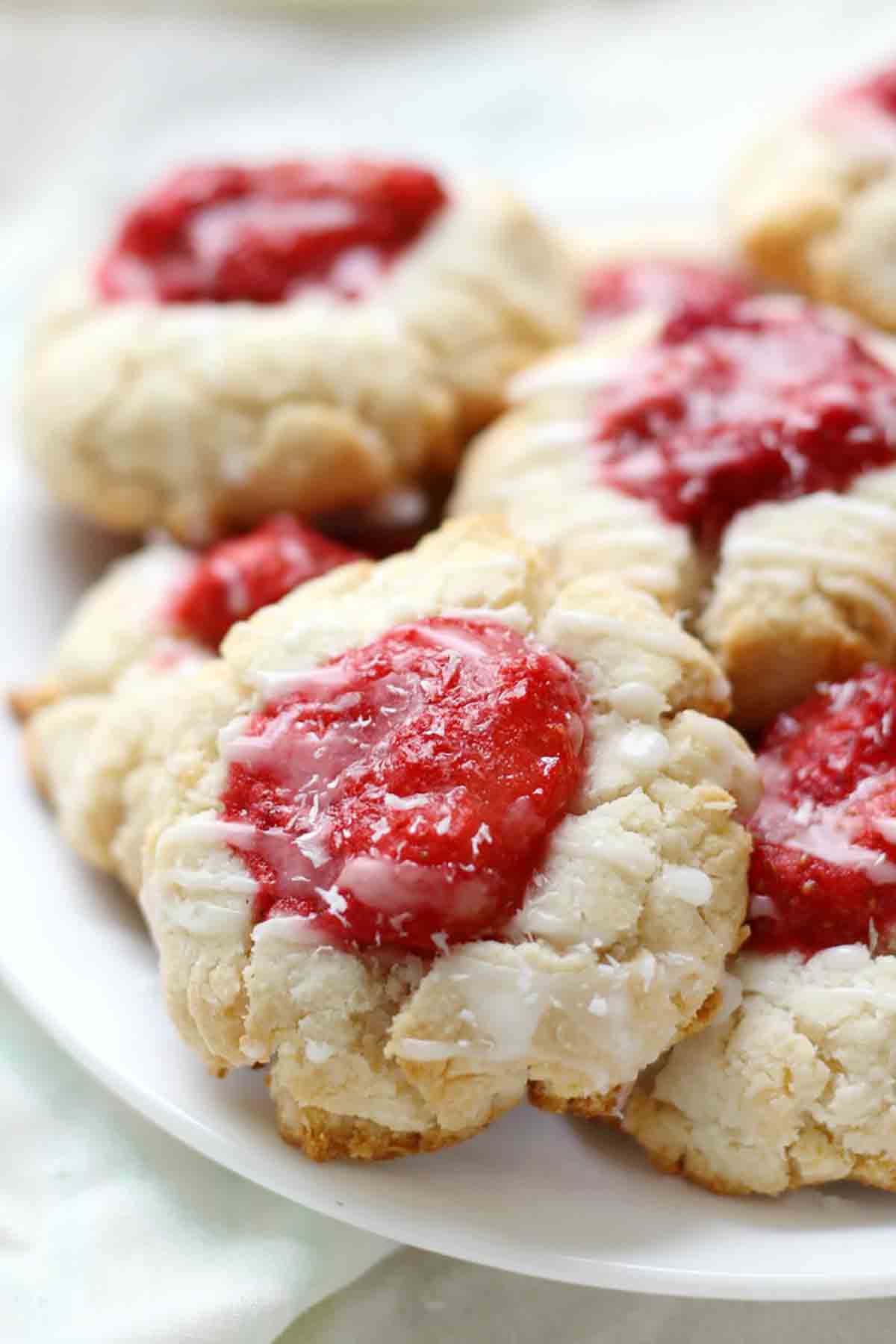 Enjoy your strawberries by making a batch of these paleo strawberry coconut thumbprint cookies. A fruity dessert that is sure to be a crowd-pleaser.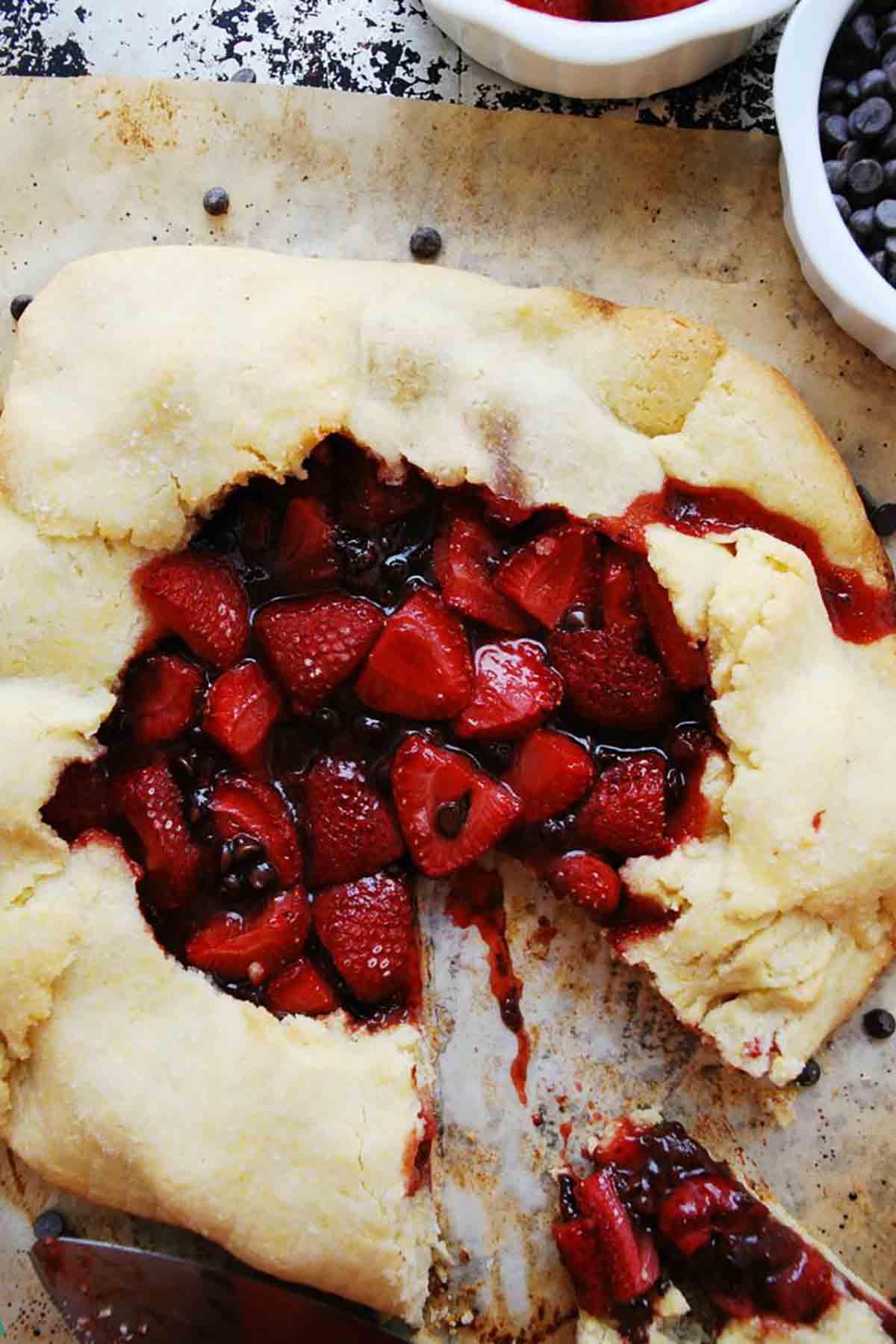 With a rustic crust, strawberries sweetened with maple syrup and pockets of melty chocolate, this dessert is a show stopper. It's as beautiful as it is tasty. This is also top 8-free!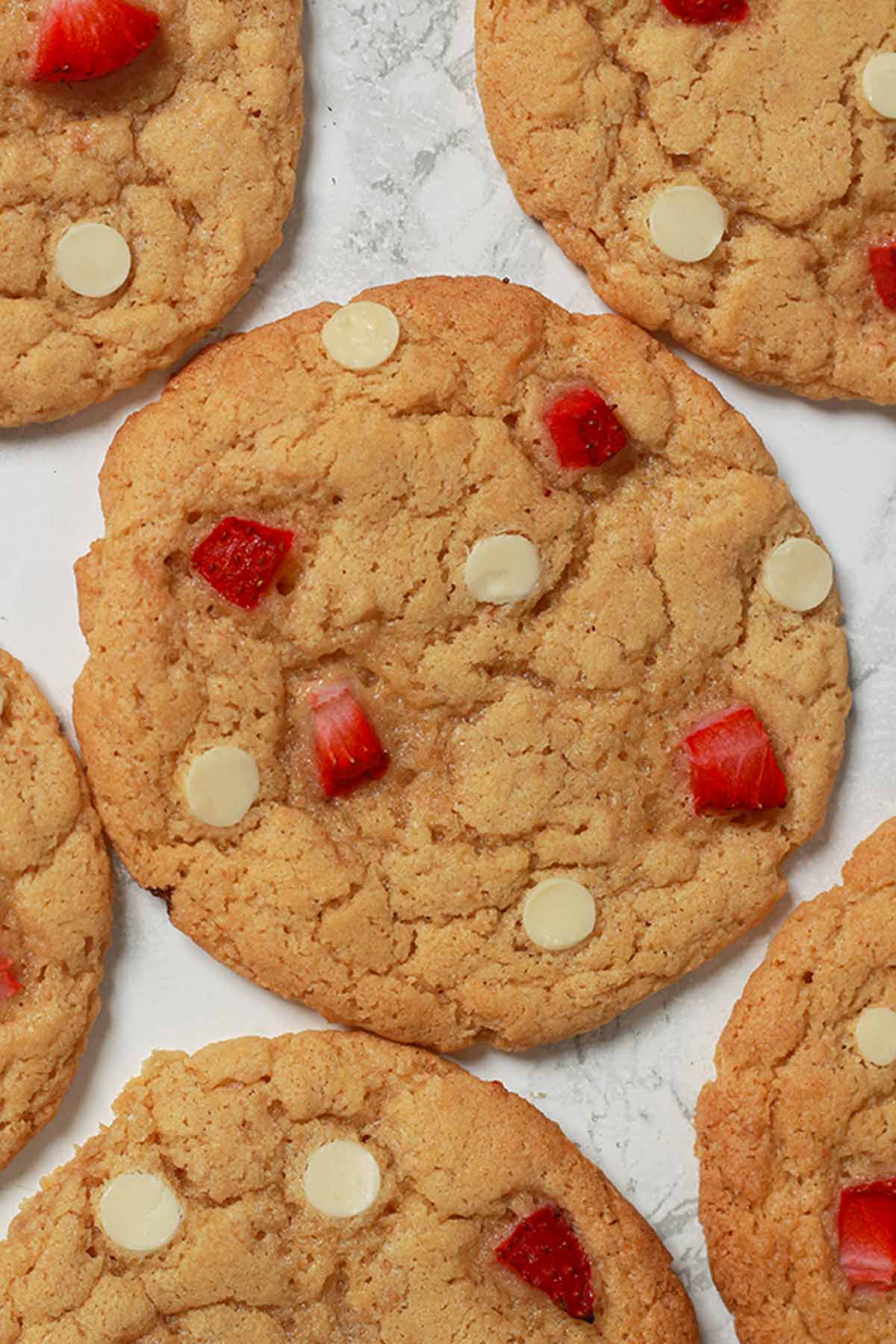 Soft and chewy vegan cookies with chunks of dairy-free white chocolate and fresh strawberry pieces throughout. This is one of my favourite vegan strawberry desserts!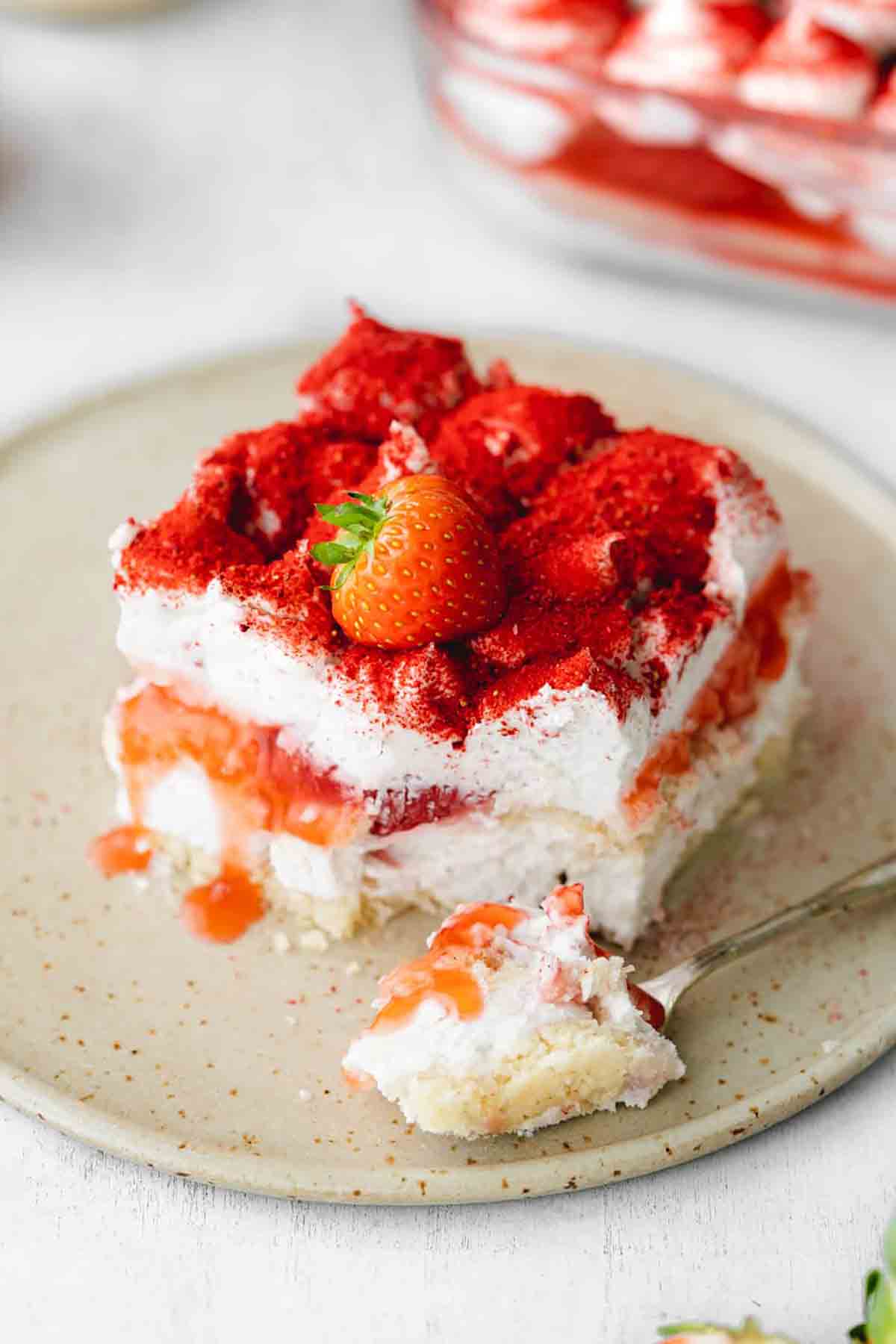 Delicious vegan strawberry tiramisu with homemade ladyfingers, dairy-free mascarpone and juicy strawberry sauce.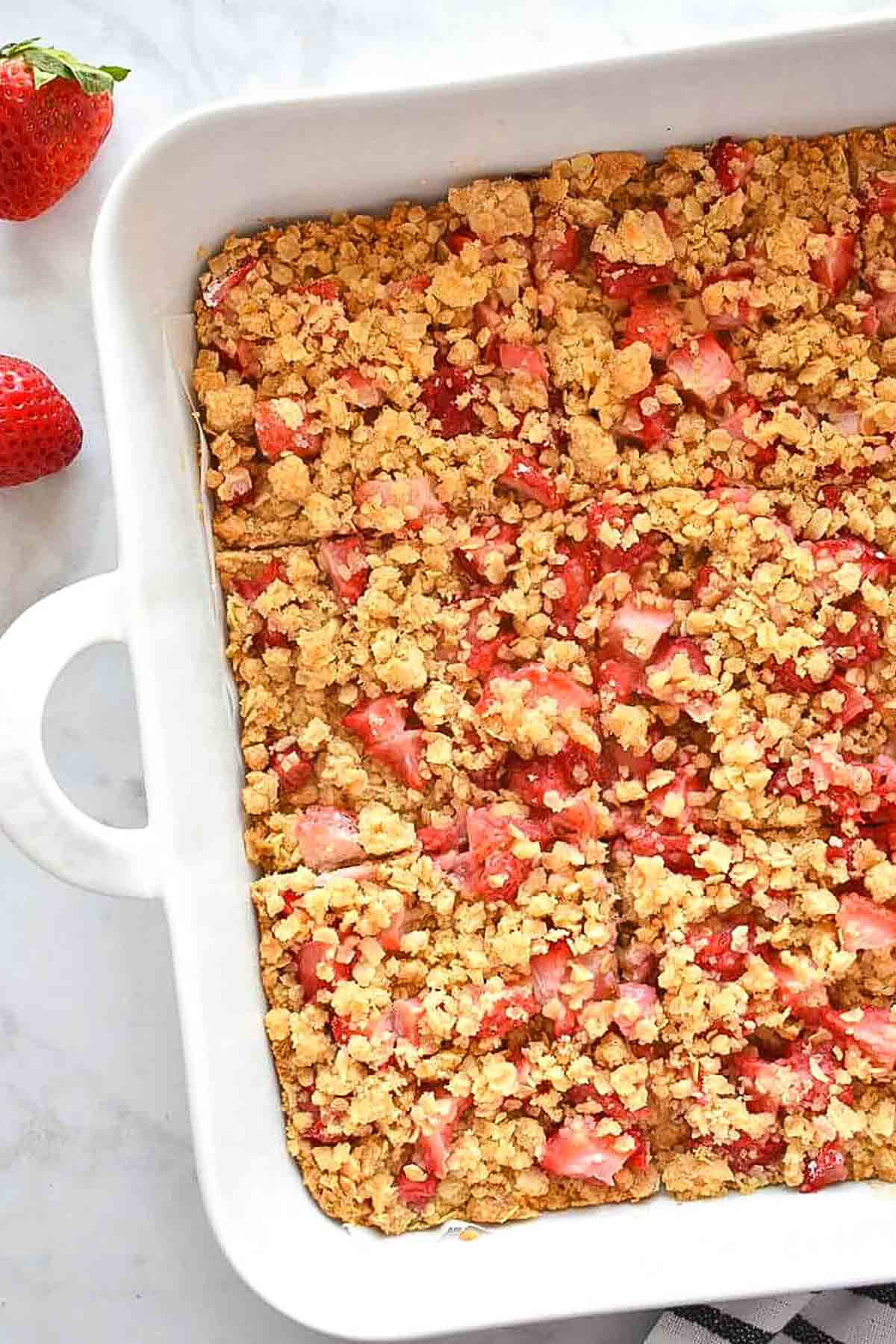 Sweet strawberries and a crumbly oat crust come together to make these delicious strawberry oat breakfast bars! Make them ahead for busy mornings.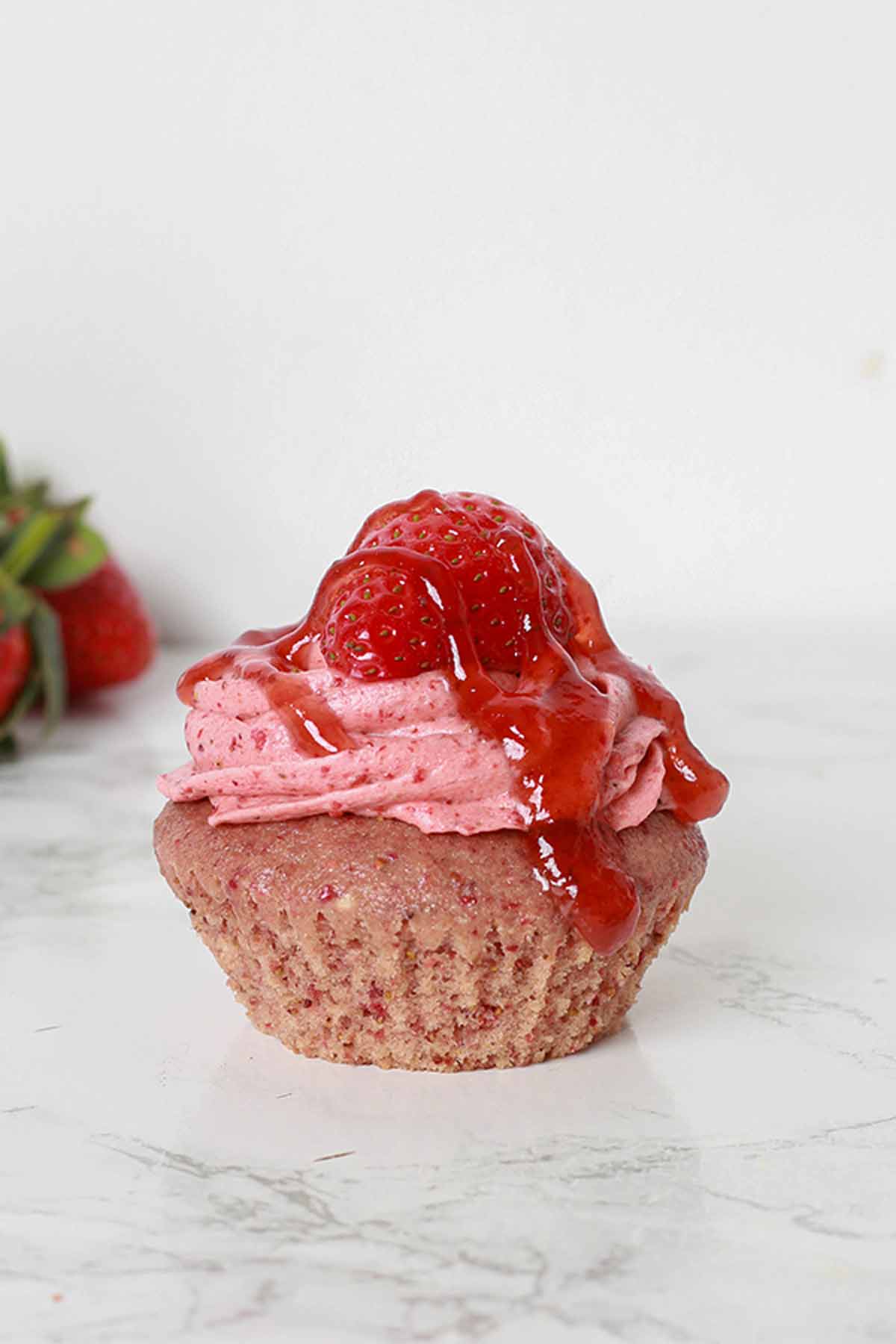 Freeze-dried strawberry powder makes these cupcakes extra flavourful and colourful! Strawberry cupcakes topped with dairy-free strawberry buttercream, a fresh strawberry and strawberry jam.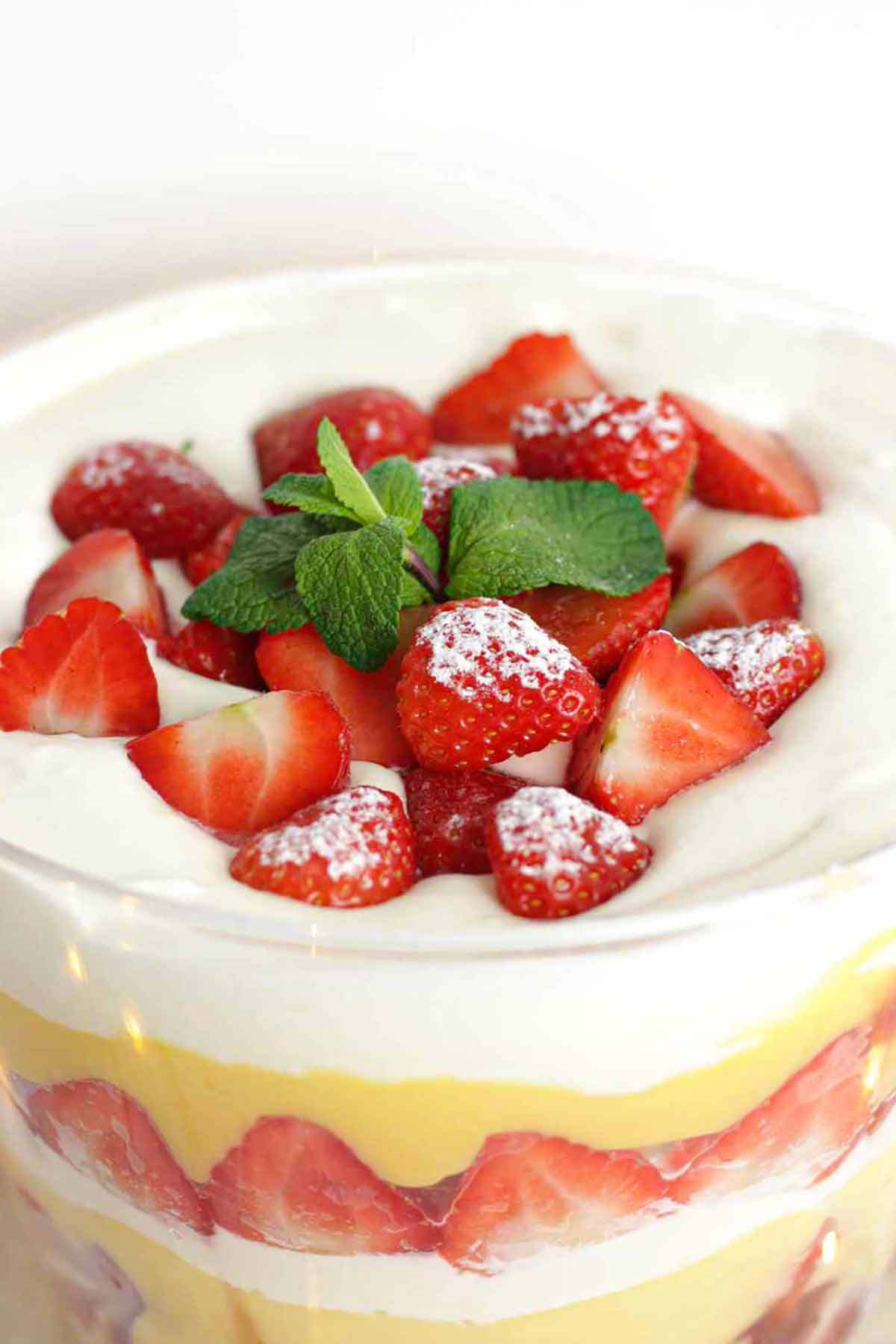 This trifle is made with layers of homemade vegan cake and custard, dairy-free whipped cream, fresh strawberries and strawberry jam. A delicious vegan strawberry dessert that the whole family will love!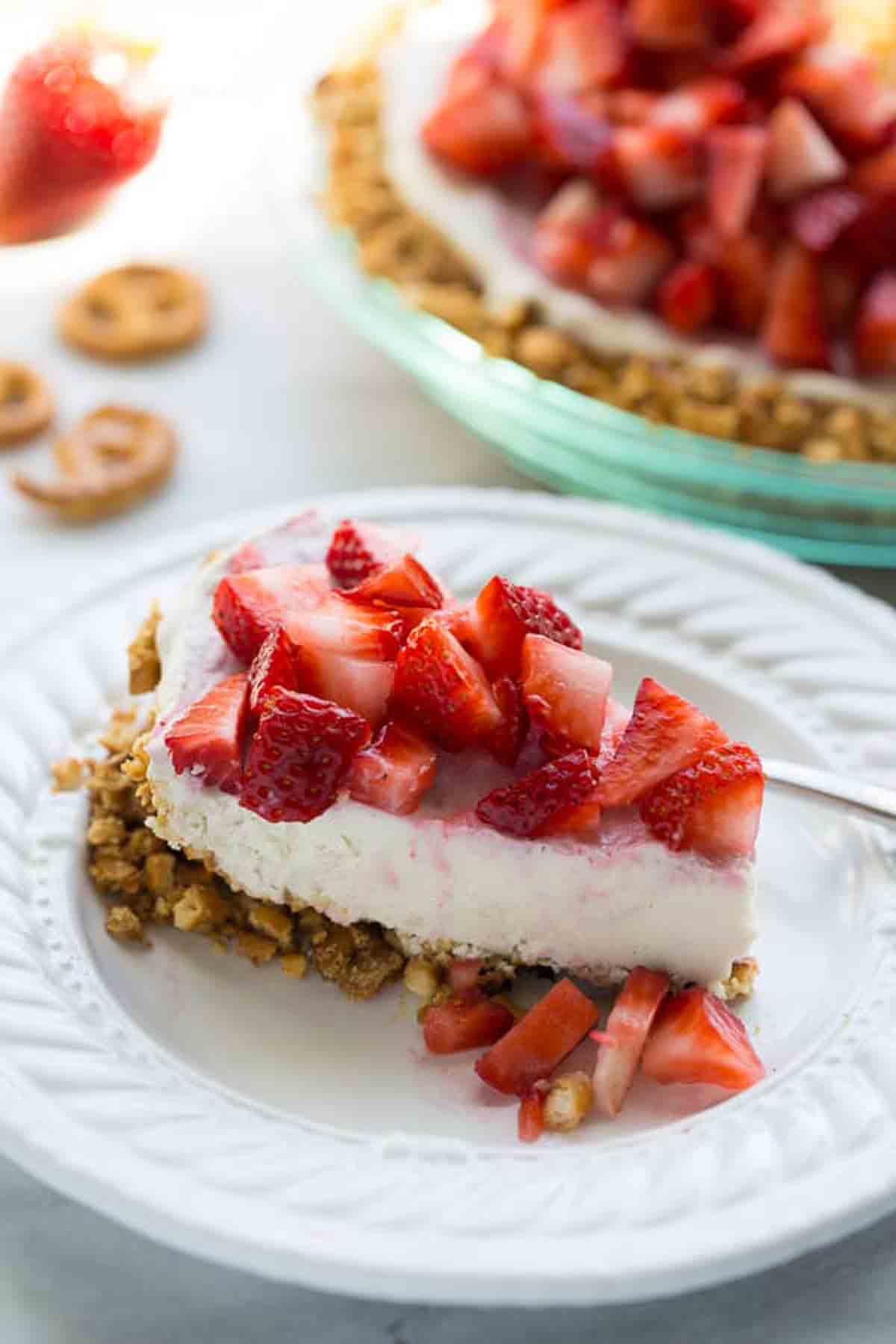 Gluten-free pretzel crust with an easy, homemade, dairy-free cashew ice cream and fresh strawberries!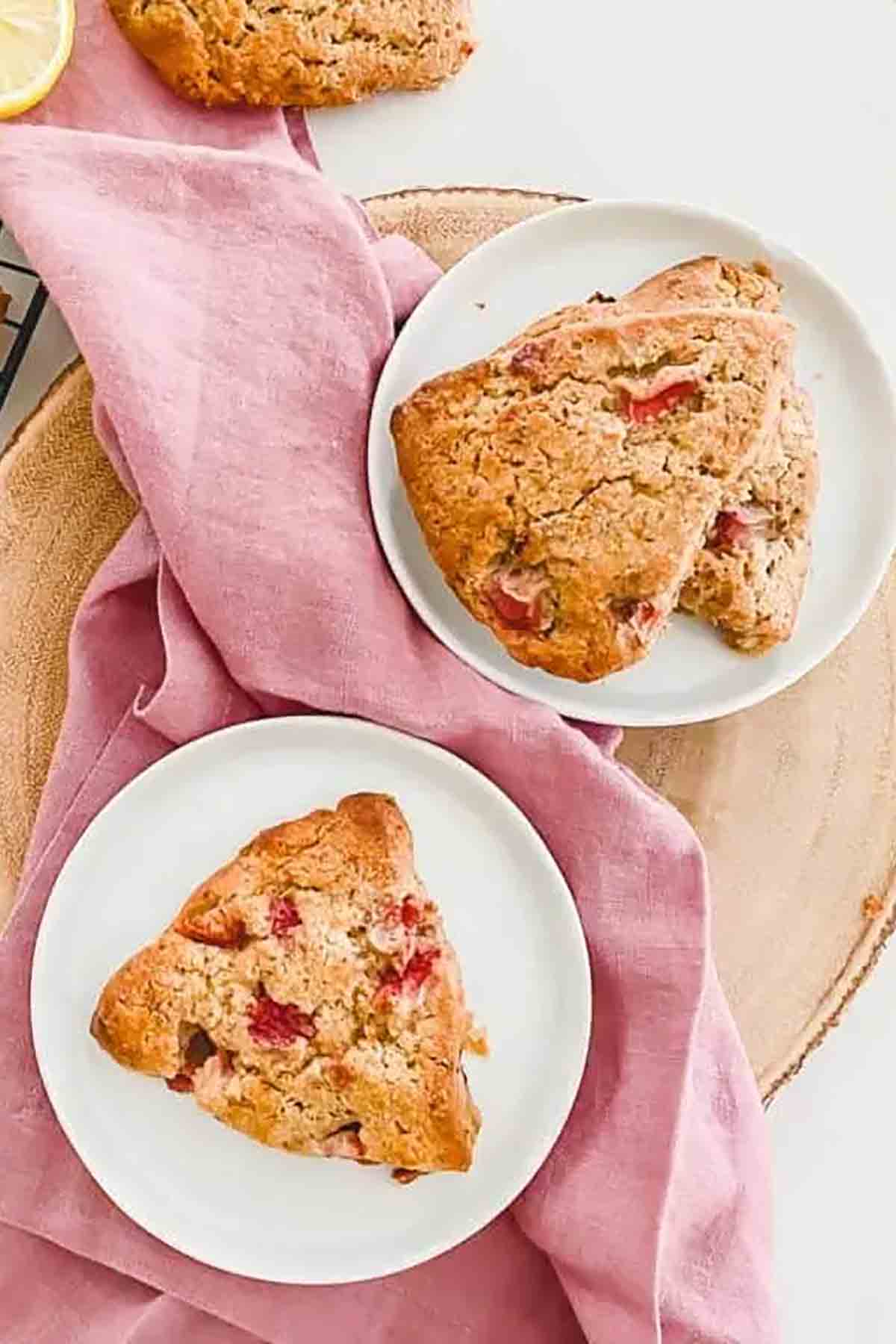 Vegan, gluten-free and grain-free, these strawberry lemon scones are a fresh, bright and delicious treat to enjoy with a cup of tea or coffee.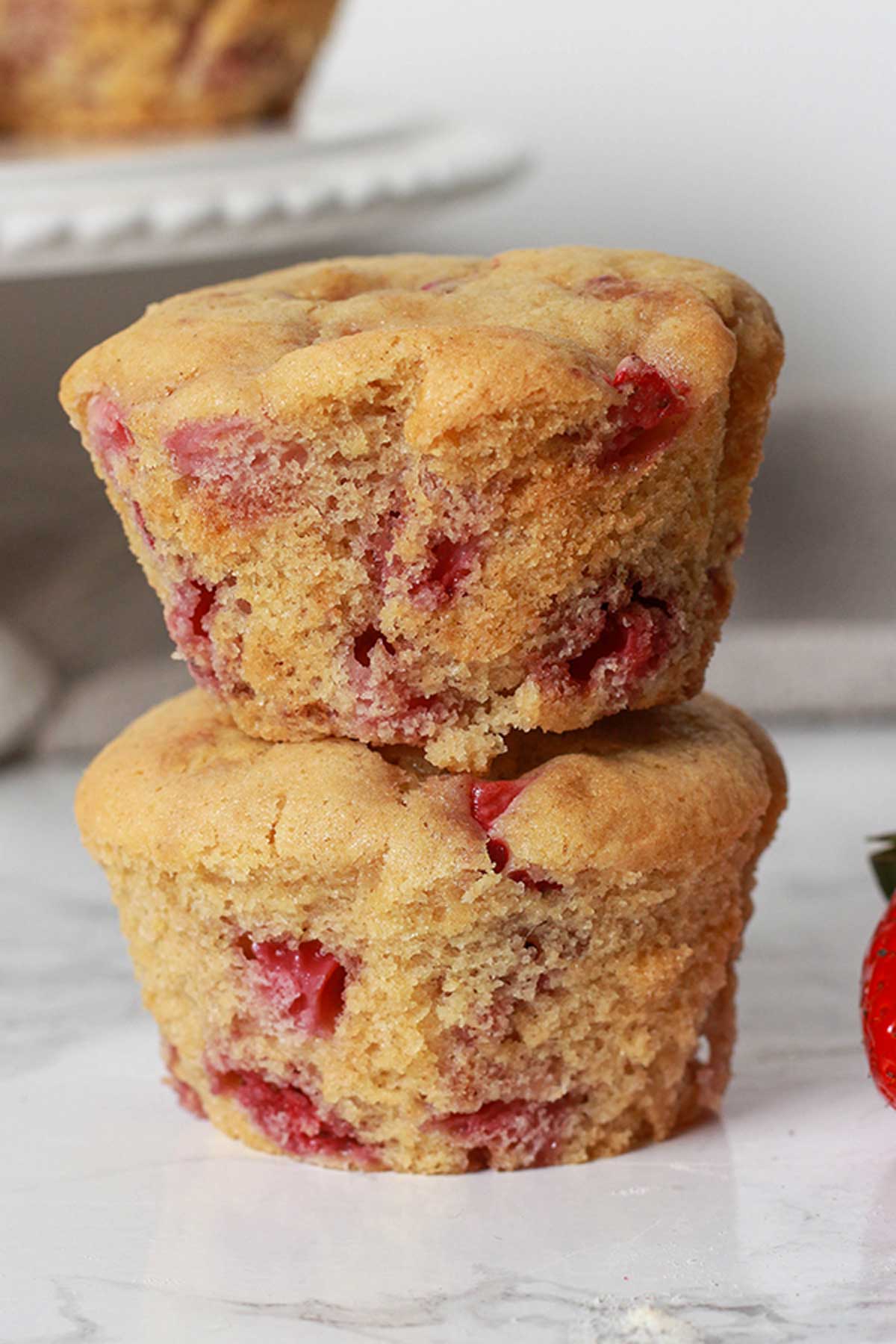 Light and fluffy muffins with fresh strawberry pieces throughout. A great alternative to blueberry muffins!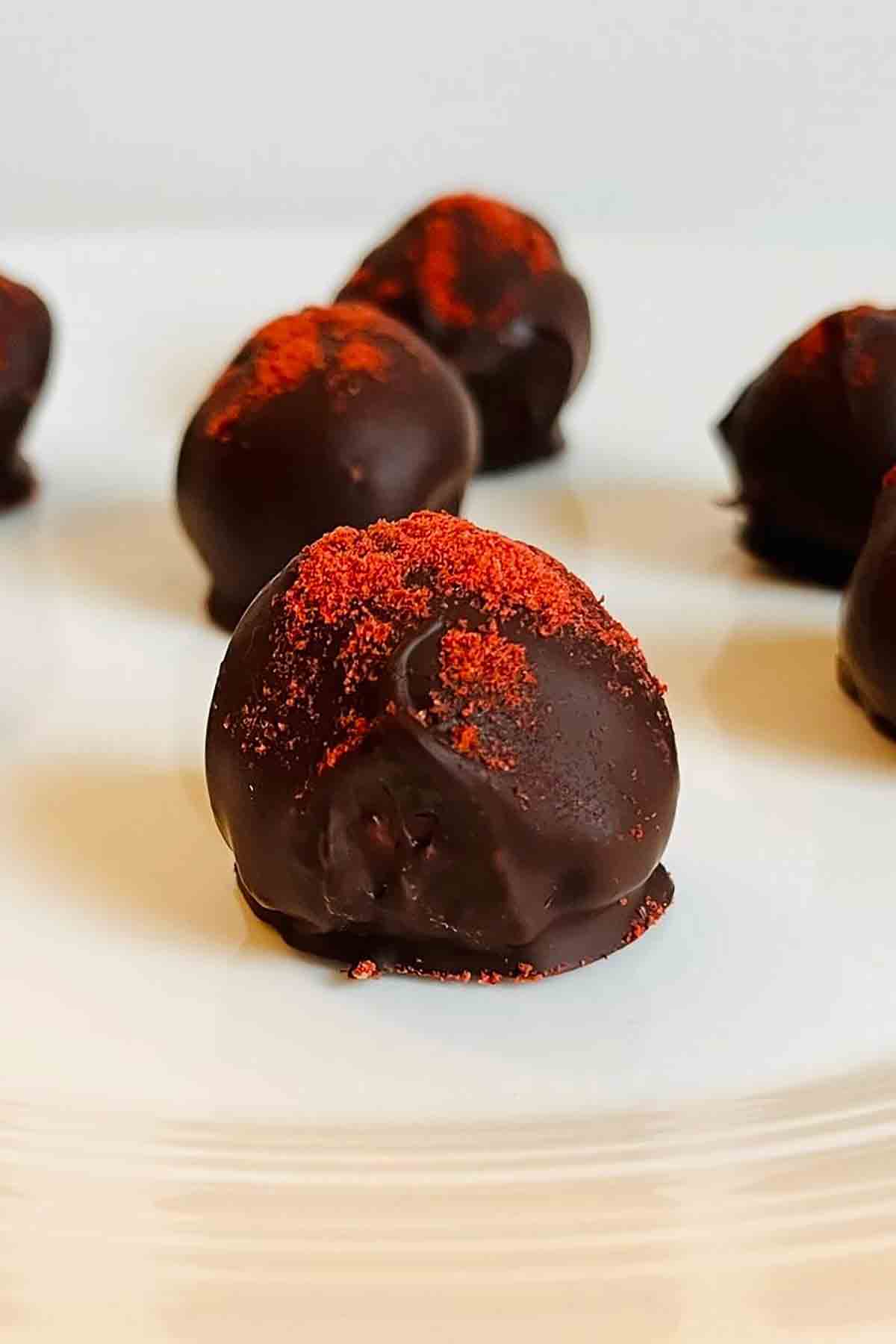 These mouthwatering strawberry truffles are quick and easy to make. A nutrient-dense, plant-based treat that's great for when you're craving chocolate.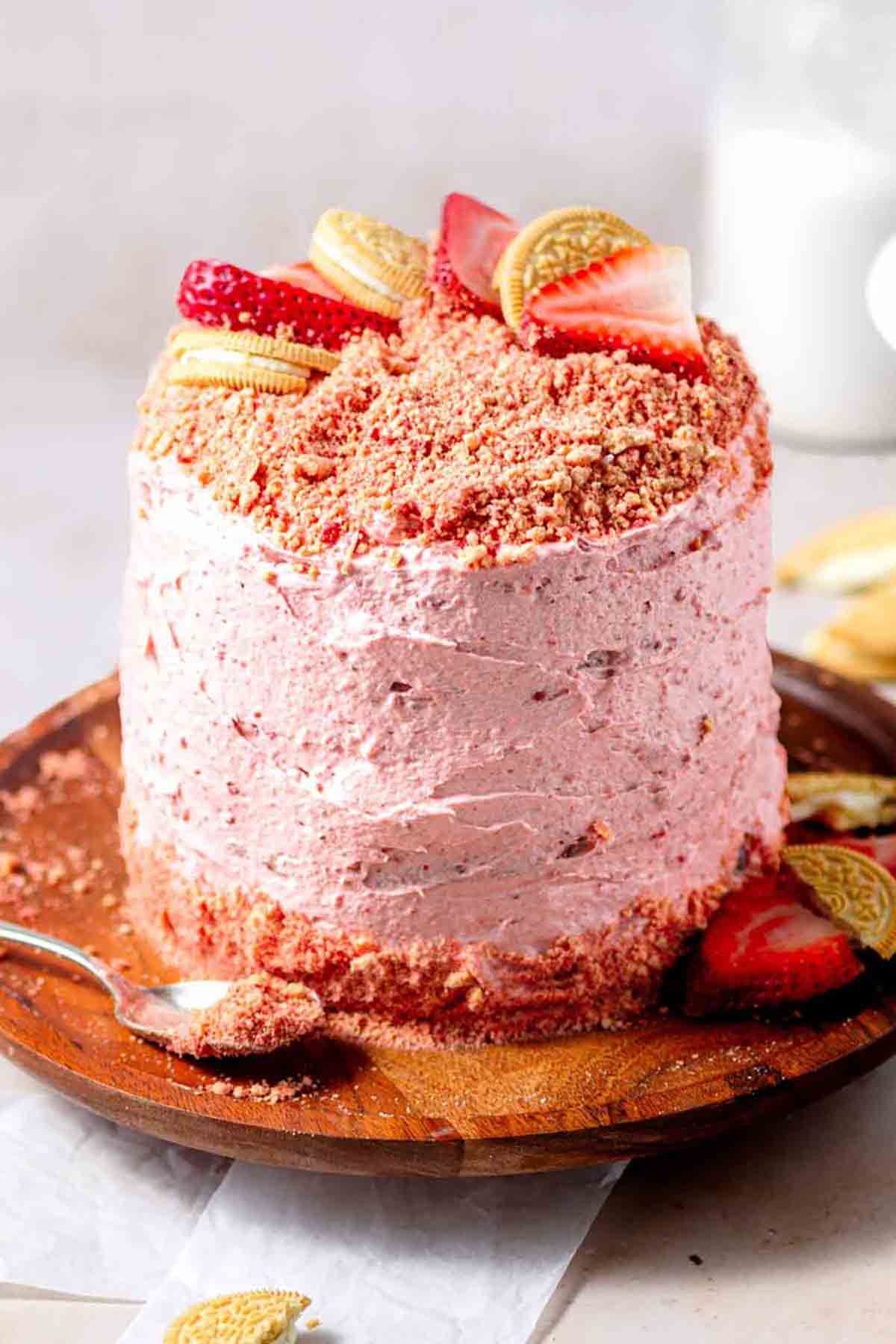 This homemade vegan strawberry crunch cake has three layers of strawberry-flavoured sponge with vanilla cream in between.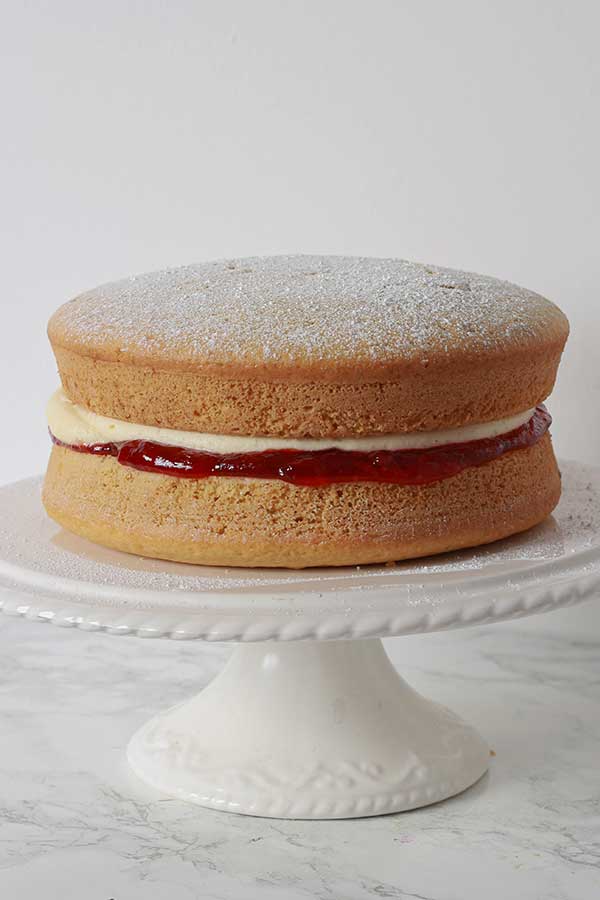 Two layers of vanilla sponge cake, sandwiched together with dairy-free vanilla buttercream and strawberry jam. A classic British dessert that is perfect for afternoon tea!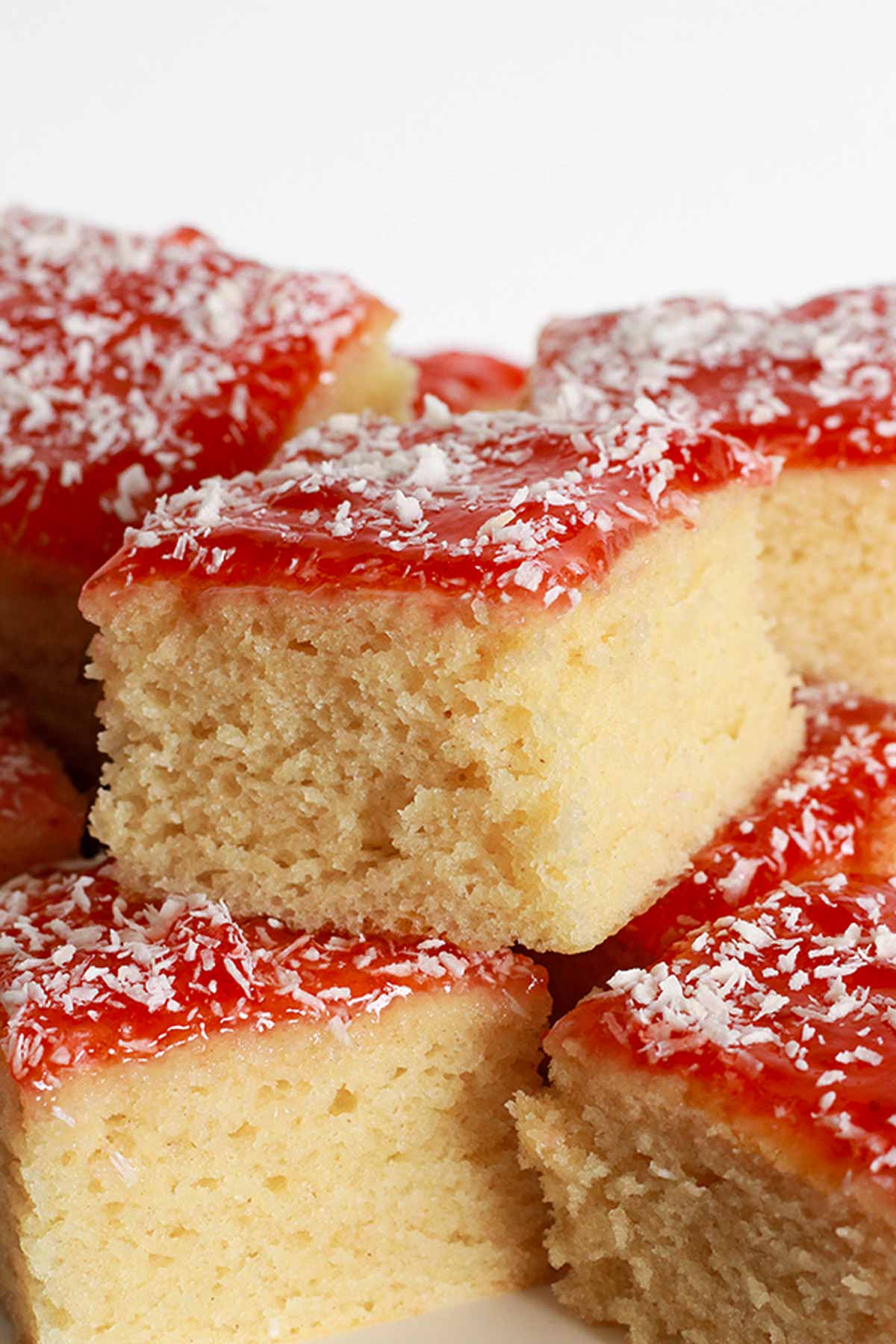 A fluffy vanilla sheet cake topped with strawberry jam and desiccated coconut.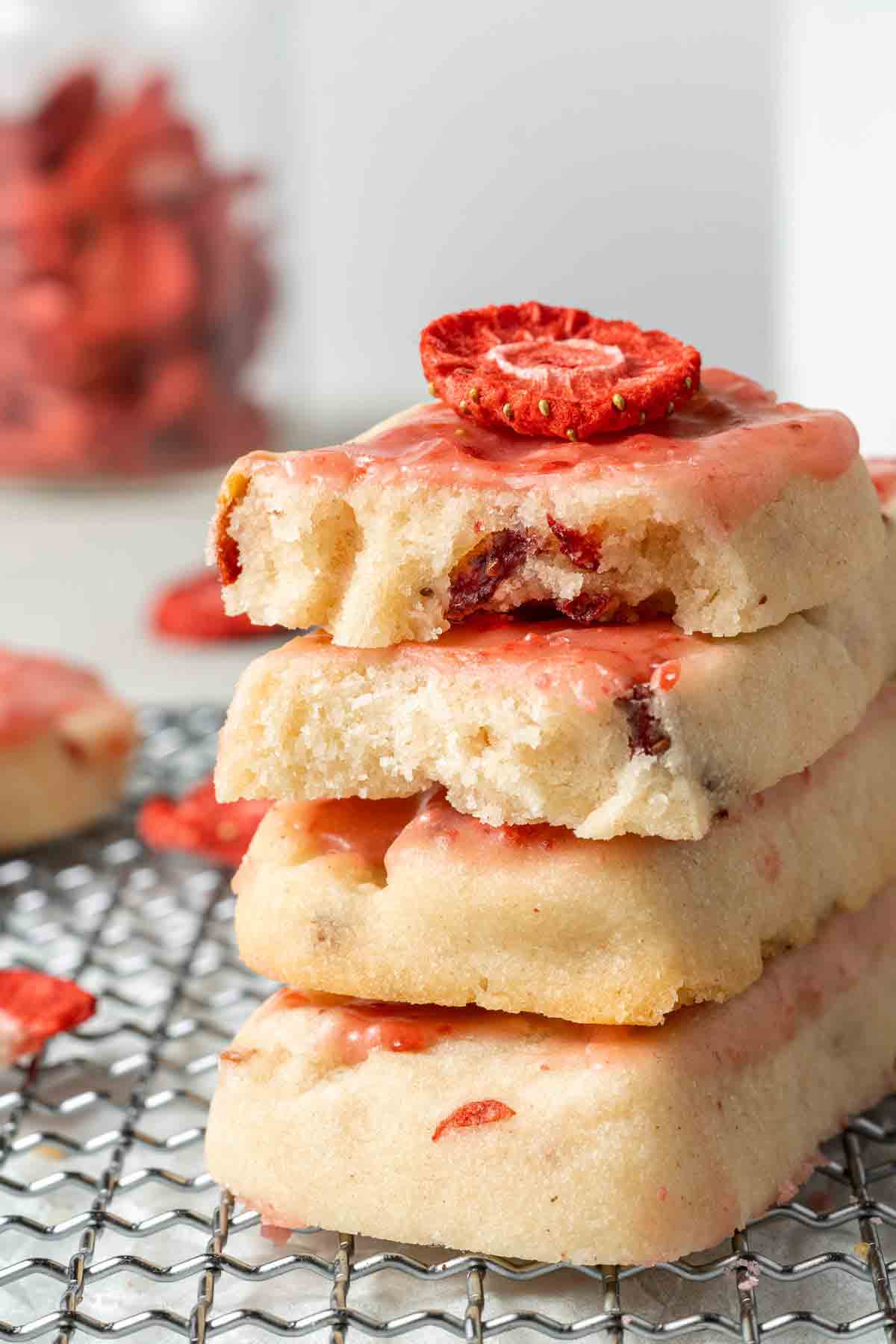 These strawberry shortbread cookies are soft, buttery, and covered in a delicious strawberry glaze! They are easy to make, bursting with natural strawberry flavour, and only require 7 ingredients!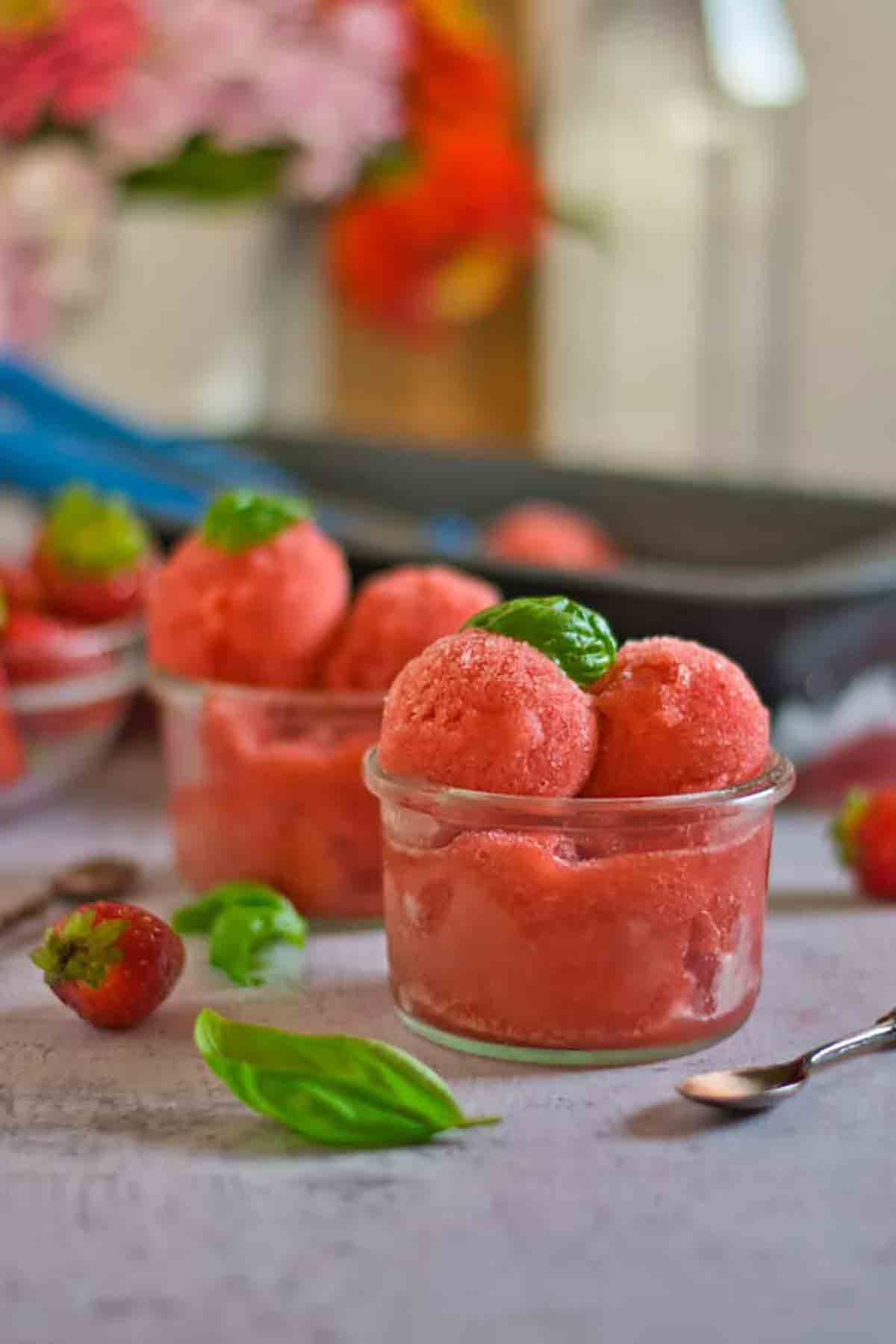 Made with fresh strawberries and basil leaves with a hint of lemon, this fresh fruit sorbet is perfect for warm days. It's made using the freezer method but can also be made in your ice cream maker.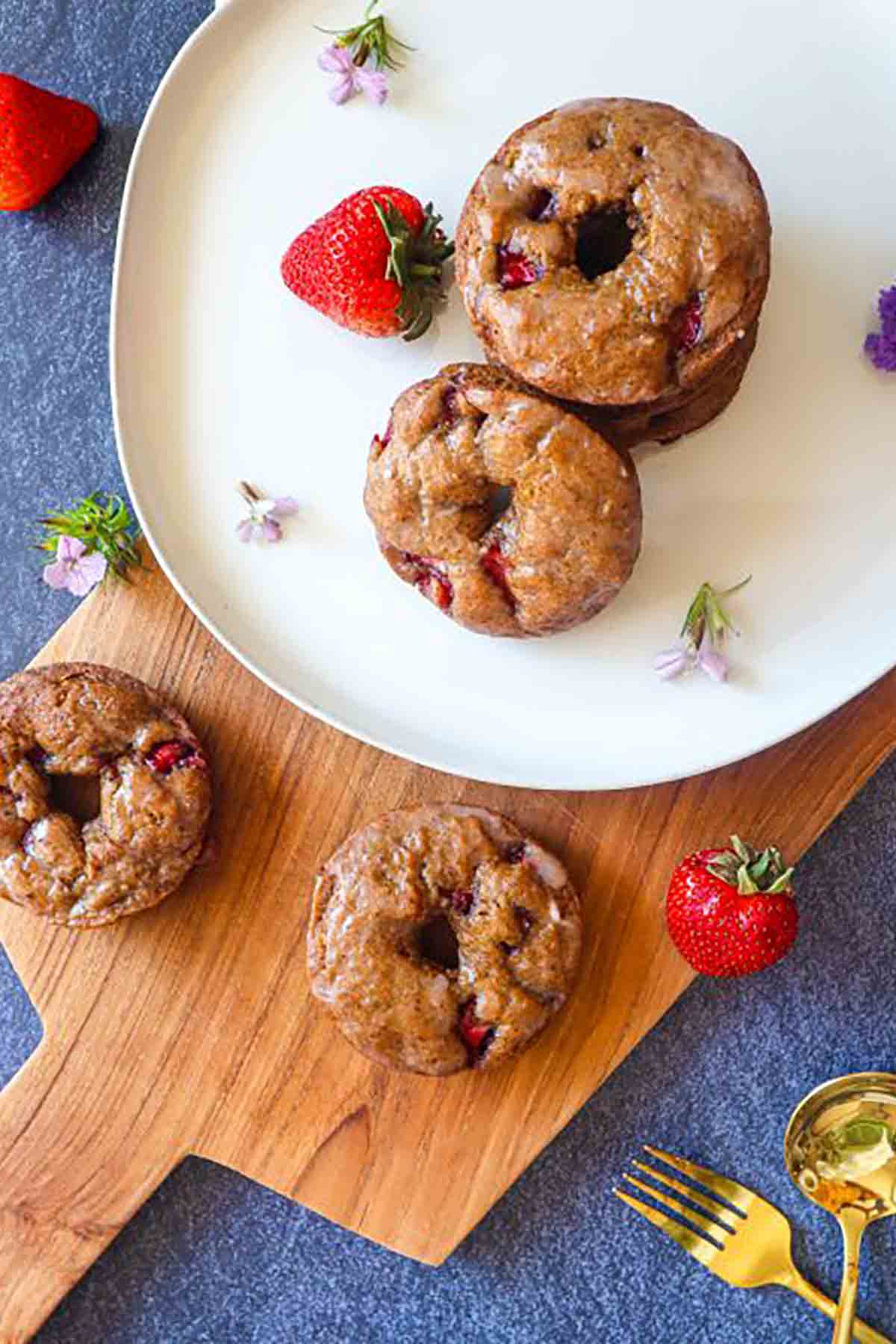 These strawberry donuts are bursting with fresh strawberries in every bite! They're perfect if you are looking for a healthy-ish treat to enjoy for a snack or dessert.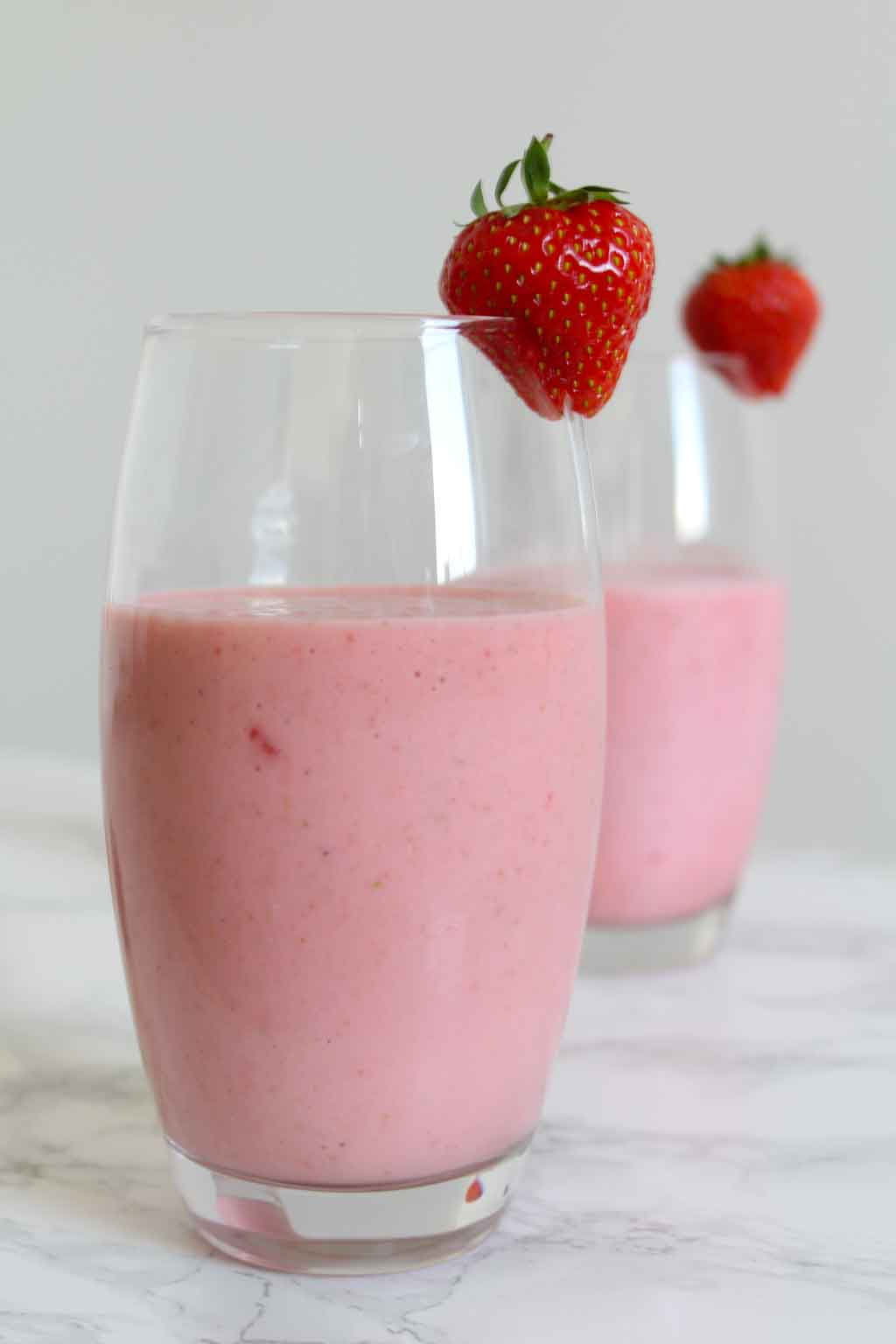 Smooth, creamy strawberry milkshake made with fresh fruit and vegan ice cream!

30 Vegan Strawberry Desserts
The best eggless and dairy-free strawberry dessert recipes.
I hope you enjoy this list of vegan strawberry desserts. If you make any of the recipes at home, please let me know how it goes by leaving a comment below. Happy baking! xo
BakedByClo is a participant in the Amazon Services LLC Associates Program, an affiliate advertising program designed to provide a means for sites to earn advertising fees by advertising and linking to Amazon.com. This site may contain some of these links to Amazon.com & other affiliate programs. If you make a purchase through one of those links, BakedByClo will receive a small commission from the purchase at no additional cost to you.