Is Bird's Custard Powder Vegan?
Bird's custard is one of the most well-known custard brands, with their iconic red, yellow and blue tin. But is it vegan? This post will tell you everything you need to know, so keep reading to find out!
Bird's custard powder was created by Birmingham pharmacist Alfred Bird in 1837. He actually invented it because his wife had an egg allergy, and there was no dairy-free custard around at the time. Over a century later, the custard is still very much enjoyed UK-wide and has become a popular household name.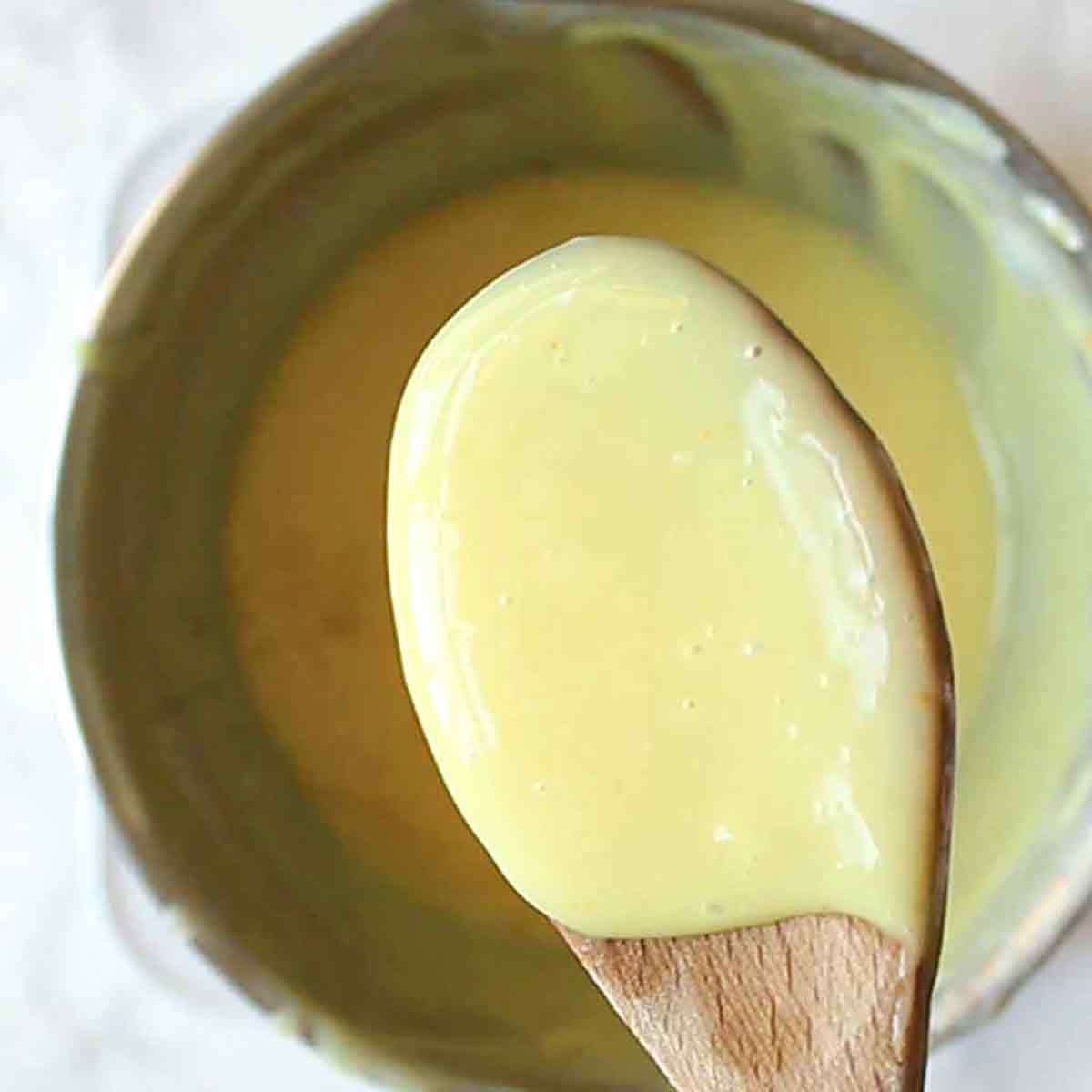 Is Bird's Custard Powder Vegan?
Yes! Bird's Custard powder itself is vegan. It's certified vegetarian, dairy-free, and is free from eggs, gelatin and all of the other obvious non-vegan additives. Let's take a closer look at the ingredients:
Maize starch. Maize starch is another name for cornflour in the UK, or cornstarch if you're in the USA. It is often used as a thickener for sauces and in this instance, it's also an egg replacer. Corn flour is vegan-friendly.
Salt. A simple ingredient, always vegan.
Flavouring. "Flavouring" is a little bit vague but this is simply vanilla flavouring.
Colour (Annatto Norbixin). This food additive is also known as E160b, a yellow-red colouring which is vegan-friendly. Check out my vegan e-numbers list if you want to check any other e-numbers.
Is Bird's custard powder gluten-free?
Bird's confirmed on their website that their custard powder is made with gluten-free ingredients. However, they cannot officially certify that it is gluten-free due to risk of cross-contamination. This means that Bird's custard powder would be suitable for those who have a preference for avoiding gluten, but not for those who have an allergy.
How to make Bird's Custard Without Milk
So now that we know the custard powder is vegan, how do we prepare it? If you've ever seen or purchased Bird's custard, you'll see that the instructions say to prepare it with milk.
Luckily, you can mix the custard powder up with soya milk, oat milk, rice milk, or any other vegan-friendly milk that you like. The only exception to this would be coconut milk, which can often change the end result of a dessert due to its consistency and fat content.
In my experience, soy milk is the best like-for-like dairy replacement. It has as much protein as cow's milk and has quite a neutral flavour that can blend in with most things, especially if you use the sweetened kind. I always use soy milk when making Bird's Custard.
To make the custard with dairy-free milk, simply switch the milk out for your favourite alternative, at a 1:1 ratio.
Other egg-free custard brands:
Can you make vegan custard without powder?
Making your own dairy-free custard from scratch is actually super easy! The ingredients you'll need are: cornflour, soy milk, sugar, vanilla extract, plus a tiny bit of turmeric. The turmeric is only needed if you want your custard to be yellow. Otherwise, leave it out and you'll have a lovely tasting white custard.
Custard is super easy to make and takes just 5 minutes. The only equipment you'll need is a saucepan over the stove and a wooden spoon. Check out my vegan custard recipe for full instructions and ingredient quantities.
Ways to use custard
You've got your custard, so now what? Try pairing it with one of these tasty vegan desserts!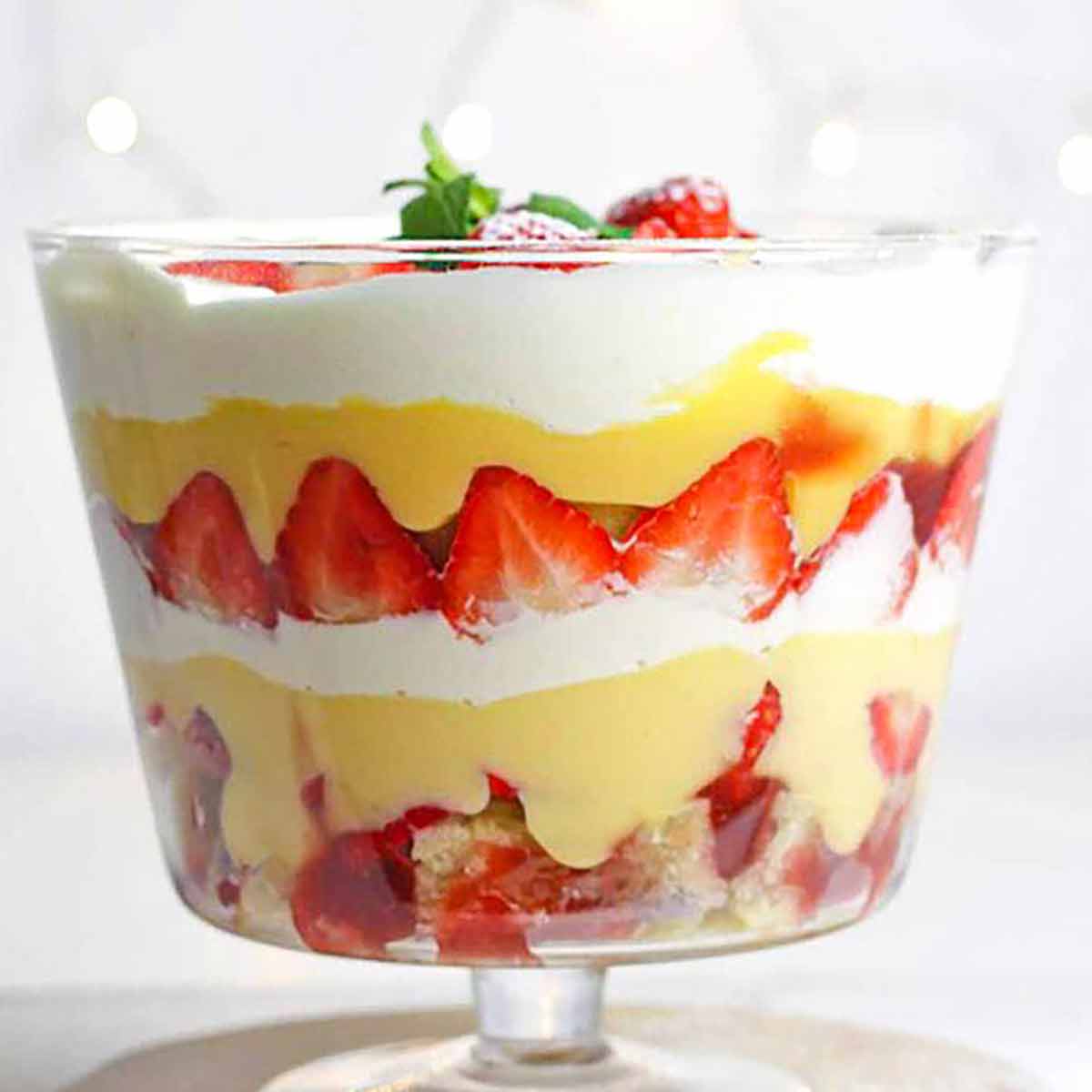 Summary
Bird's custard powder is suitable for vegans when mixed with a plant-based milk such as soy or almond. The powder itself is free from dairy and eggs, using cornflour/cornstarch as a thickener instead. Bird's custard powder is gluten-free but may not be suitable for those with allergies due to a potential risk of cross-contamination.
BakedByClo is a participant in the Amazon Services LLC Associates Program, an affiliate advertising program designed to provide a means for sites to earn advertising fees by advertising and linking to Amazon.com. This site may contain some of these links to Amazon.com & other affiliate programs. If you make a purchase through one of those links, BakedByClo will receive a small commission from the purchase at no additional cost to you.