Are Caramel Apples Vegan? Everything You Need To Know
Are caramel apples vegan? If it's your first spooky season on a vegan diet, you might be wondering the same thing! Let's take a closer look at the ingredients to find out.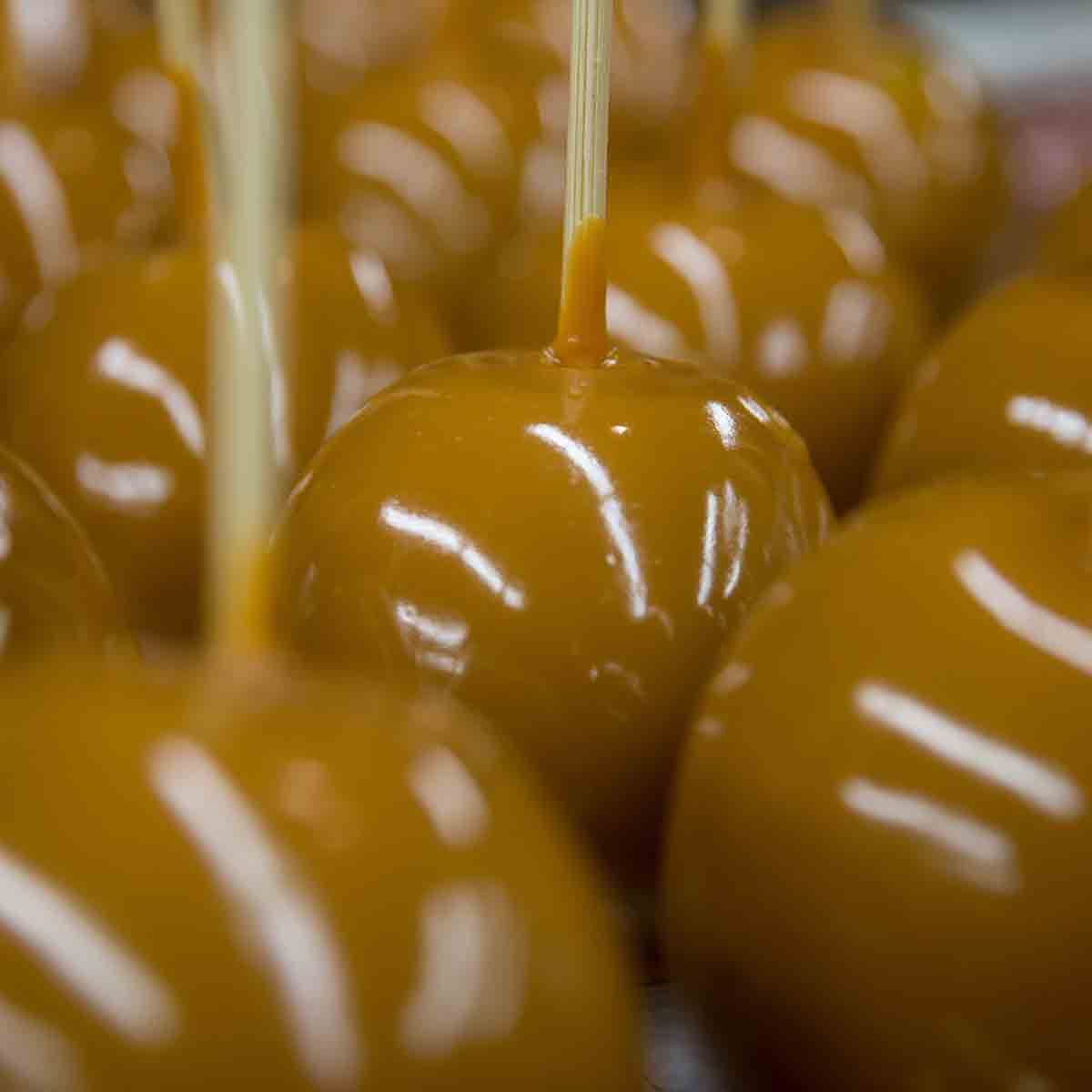 Caramel apples are a popular dessert- a crisp green (or sometimes red) apple covered with a soft, chewy caramel coating. According to Pete & Belle's, this sweet treat was invented in the 1950s by Kraft Foods, following an experiment with excess caramels from Halloween sales.
I recently updated a post about toffee apples and thought I'd write one about caramel apples too, to add to my "Is it vegan?" collection. So I hope you find it helpful!
Caramel apples vs toffee apples
You might think they're different names for the same thing but caramel apples and toffee apples are actually not the same. Toffee apples, or candy apples, have a hard and crunchy coating which is sometimes coloured red. Caramel apples have a soft, chewy coating which is a golden brown colour.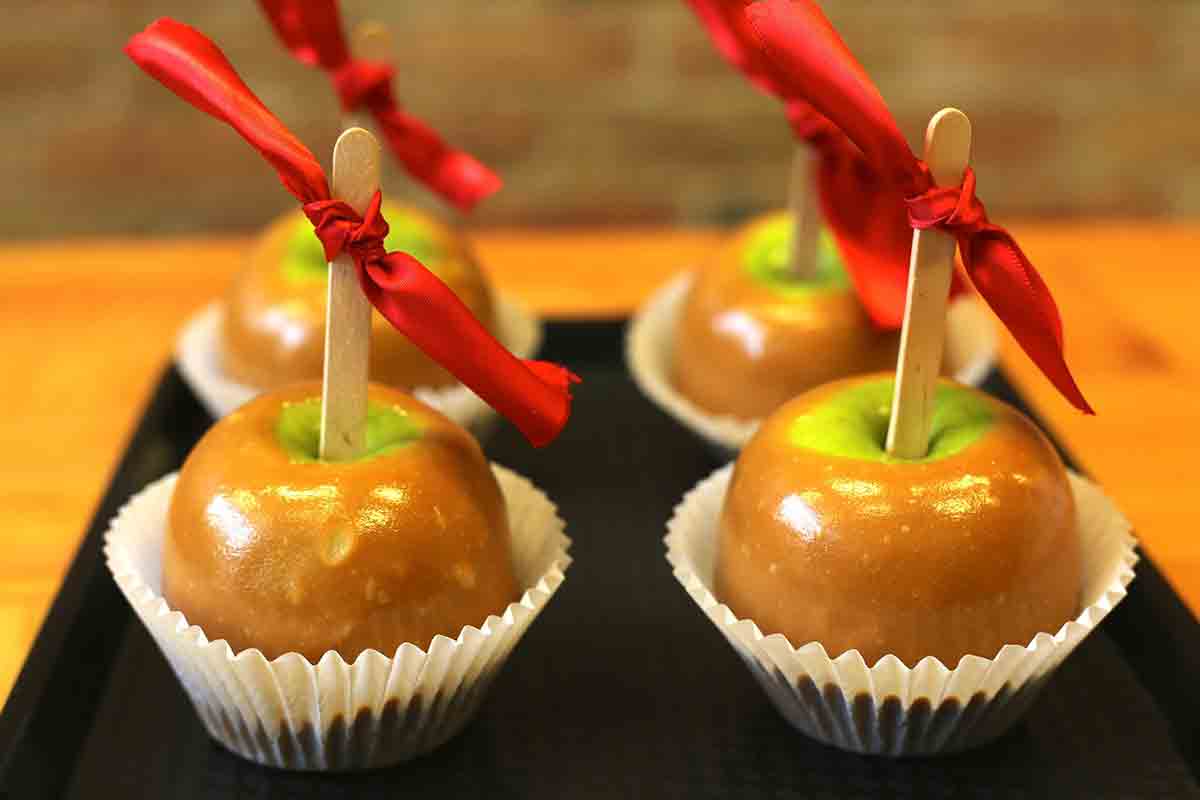 What are caramel apples made from?
Let's take a closer look at the ingredients in a typical caramel apple:
Apples. Shocker, caramel apples contain apples! These are of course vegan.
Heavy cream. This is a key ingredient in the caramel, helping to give it its soft, silky texture. Heavy cream is a dairy product and is therefore not vegan.
Condensed milk. Some recipes use condensed milk instead of heavy cream to make the caramel. Sadly, this is not vegan either.
Corn syrup. This is a vegan-friendly liquid sweetener. UK recipes often use golden syrup instead.
Brown sugar. Whether or not brown sugar is vegan depends on how it is processed. USA sugar is not always vegan- if you want to be sure, always buy organic. All sugar produced in the UK is vegan.
Butter. This is another main ingredient in the caramel. As butter is made from milk, this is not vegan either.
Are caramel apples vegan?
No, caramel apples are not vegan. This is because they usually contain dairy products such as butter, cream, and/or condensed milk. There are some vegan-friendly recipes online that use coconut milk and vegan butter instead of animal products.
Are caramel apples gluten-free?
Caramel apples are gluten-free on their own, as both apples and caramel are not made with wheat. However, some of the decorations on store-bought caramel apples may contain wheat, so it's always best to double-check before buying.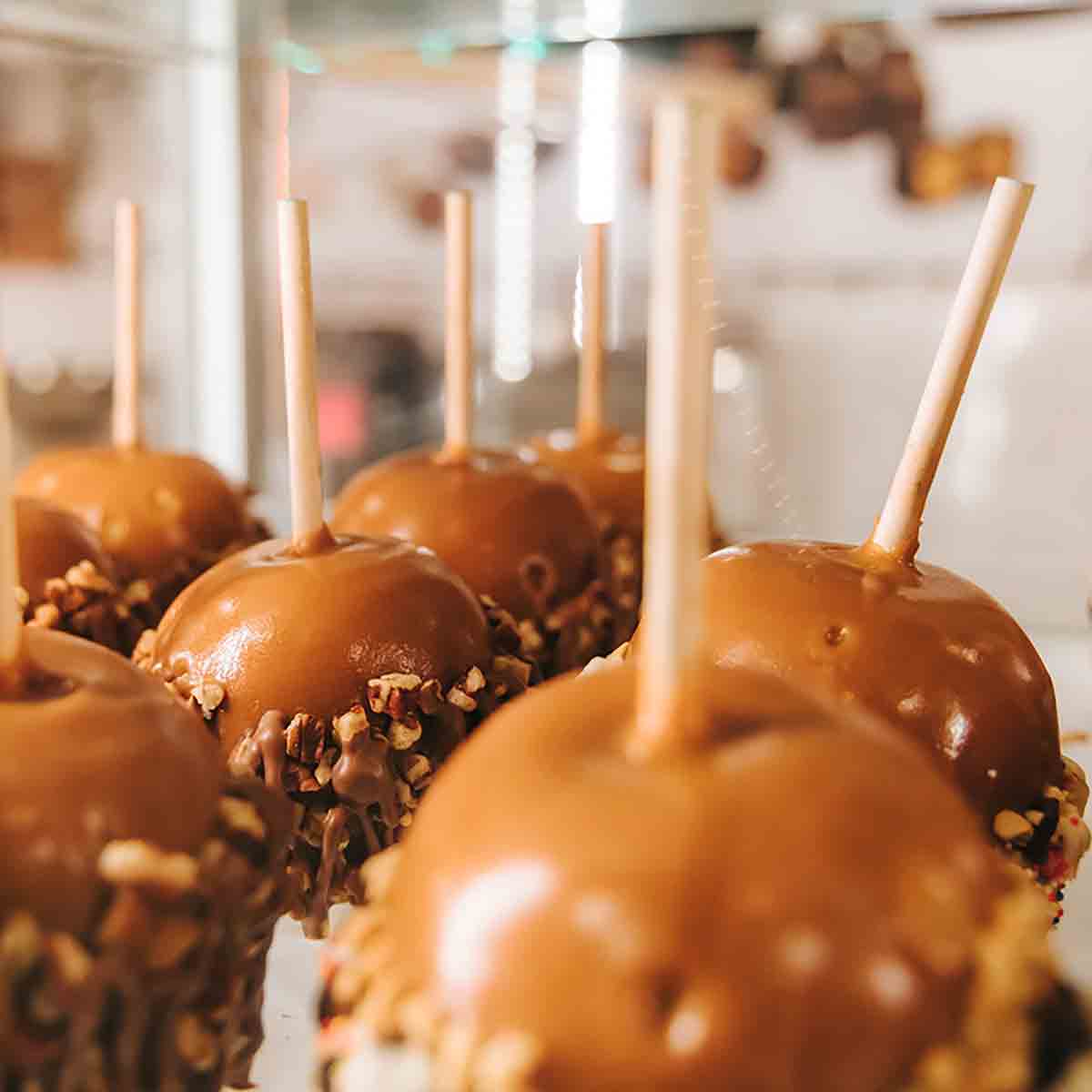 Summary
Caramel apples are not vegan because the caramel contains dairy products. It is possible to make vegan caramel apples using dairy alternatives such as coconut milk and dairy-free butter.
BakedByClo is a participant in the Amazon Services LLC Associates Program, an affiliate advertising program designed to provide a means for sites to earn advertising fees by advertising and linking to Amazon.com. This site may contain some of these links to Amazon.com & other affiliate programs. If you make a purchase through one of those links, BakedByClo will receive a small commission from the purchase at no additional cost to you.