25 Cosy Vegan Autumn Desserts
Looking for some cosy desserts to enjoy as the weather gets colder? This list of vegan autumn desserts will help you out! It has something for everyone, including cinnamon rolls, cakes, cookies, pies and more!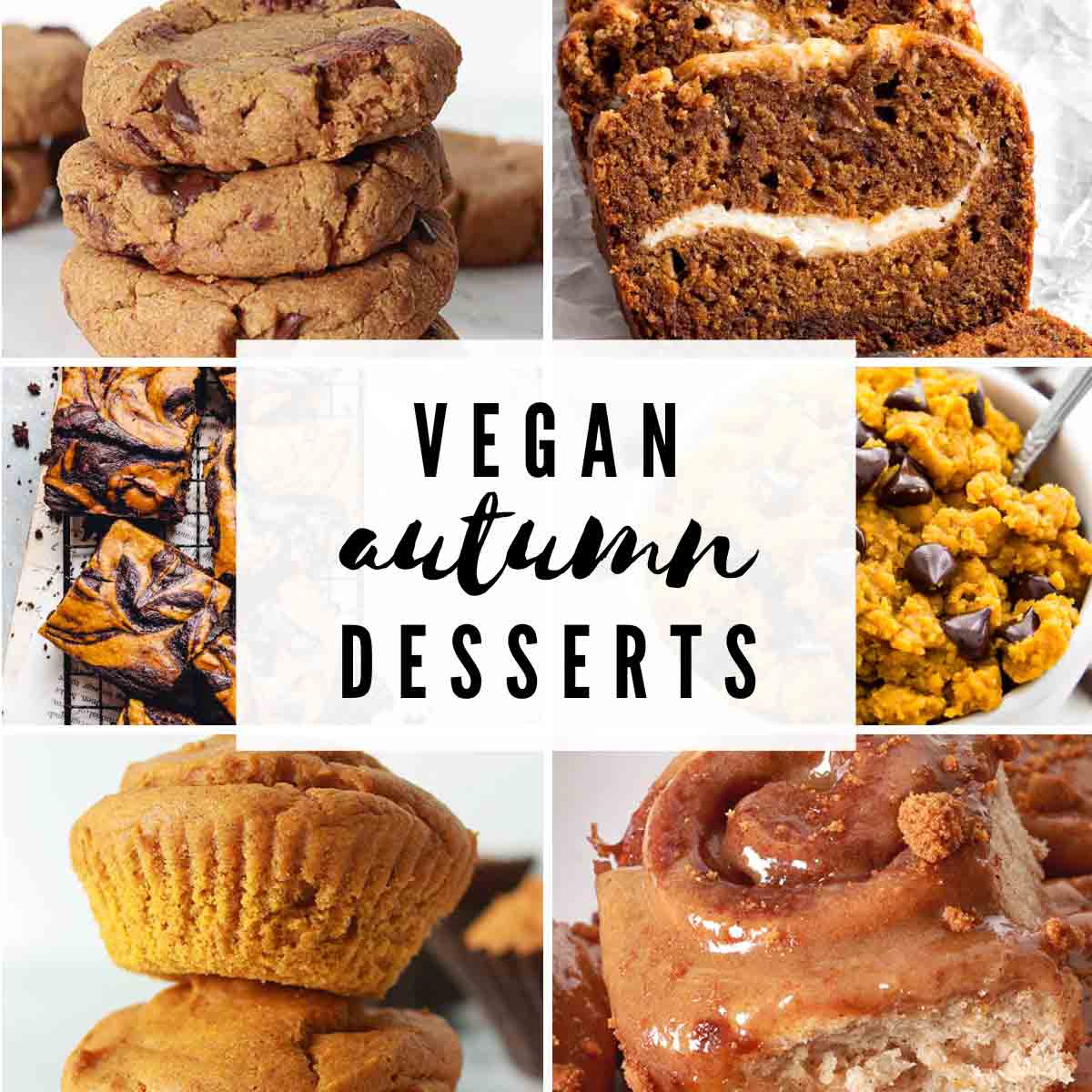 We're into September now and although the UK has had a sudden burst of heat and sunshine (after months of summer rain!), it is officially autumn now.
I'm not a huge fan of the dark and cold evenings but one thing that always helps me get through them is dessert! I've been baking vegan autumn desserts for over 5 years now and thought I'd share a list of all of my favourites. I used some of my own recipes plus a few from some other food bloggers.
The best vegan autumn desserts
Let's get started! To access the recipes, simply click on the highlighted title. This will take you straight through to the recipe page. Enjoy!
Pillowy soft cinnamon rolls with a Biscoff twist. They're made extra indulgent with the addition of Biscoff cream cheese frosting on top. Yum!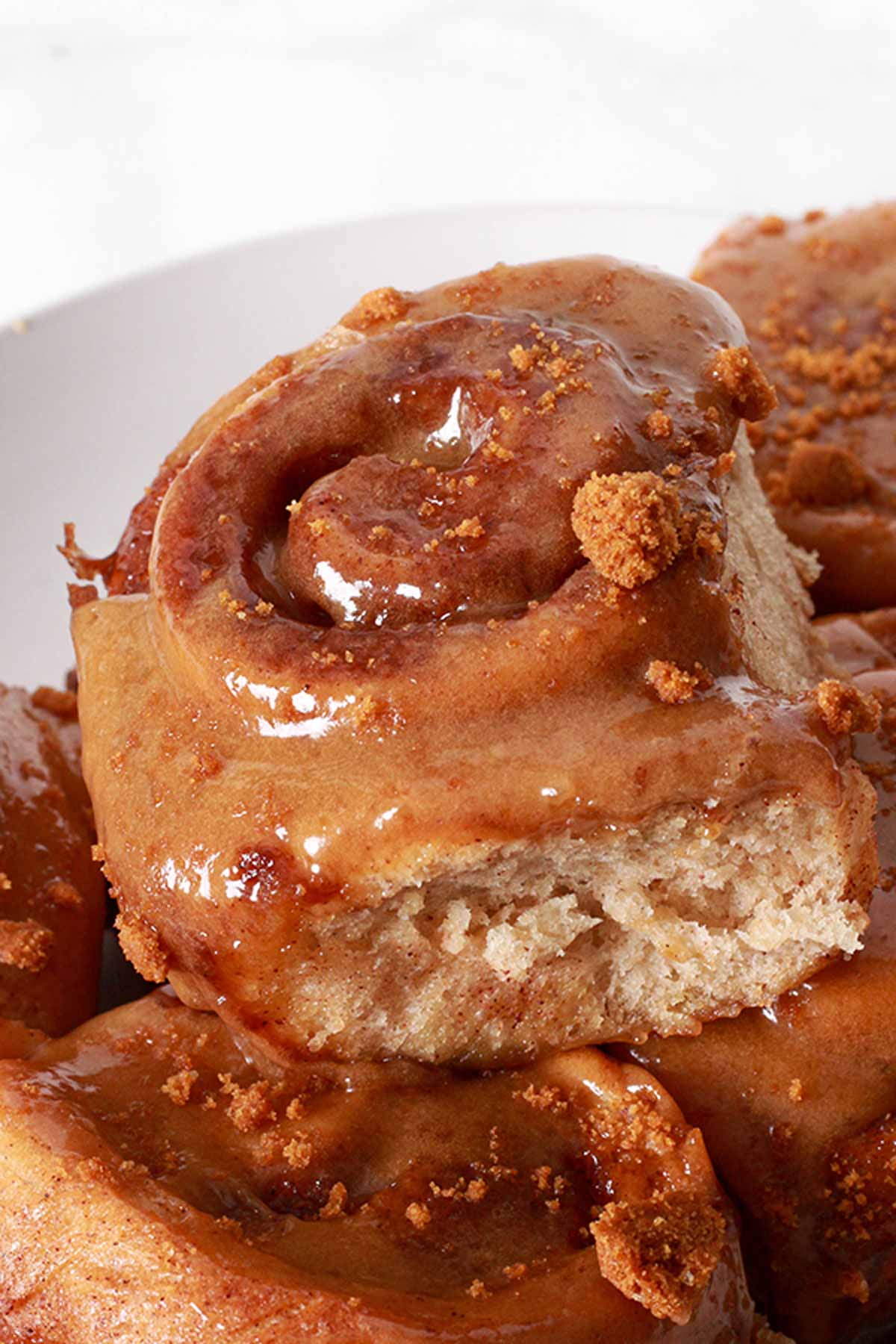 This soft, moist banana bread is sure to be an autumn favourite! It's easy to make and the recipe uses just 8 simple ingredients.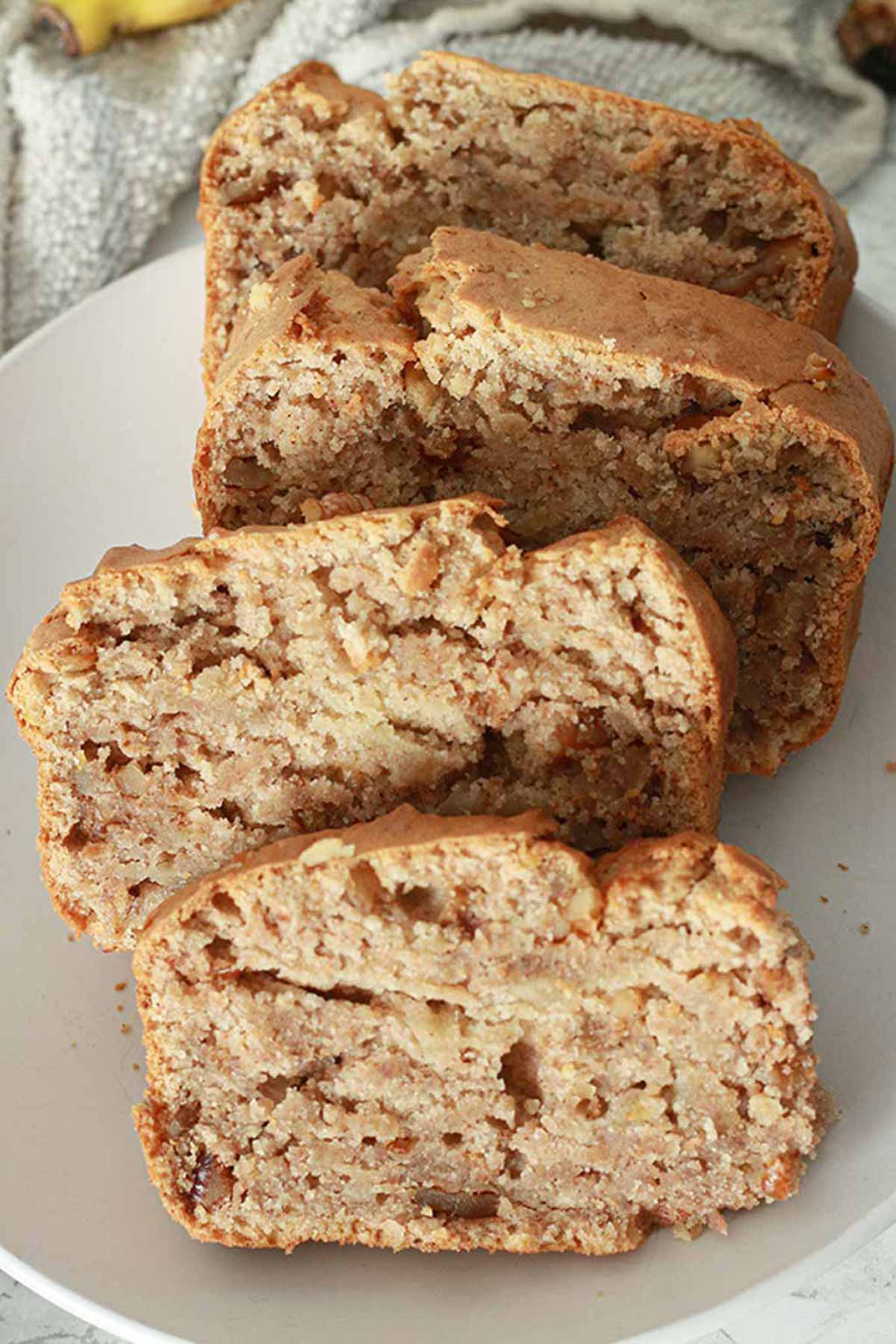 If you're looking for a no-bake vegan autumn dessert, this is the one for you! A chocolate fridge cake filled with crunchy cookie pieces and raisins.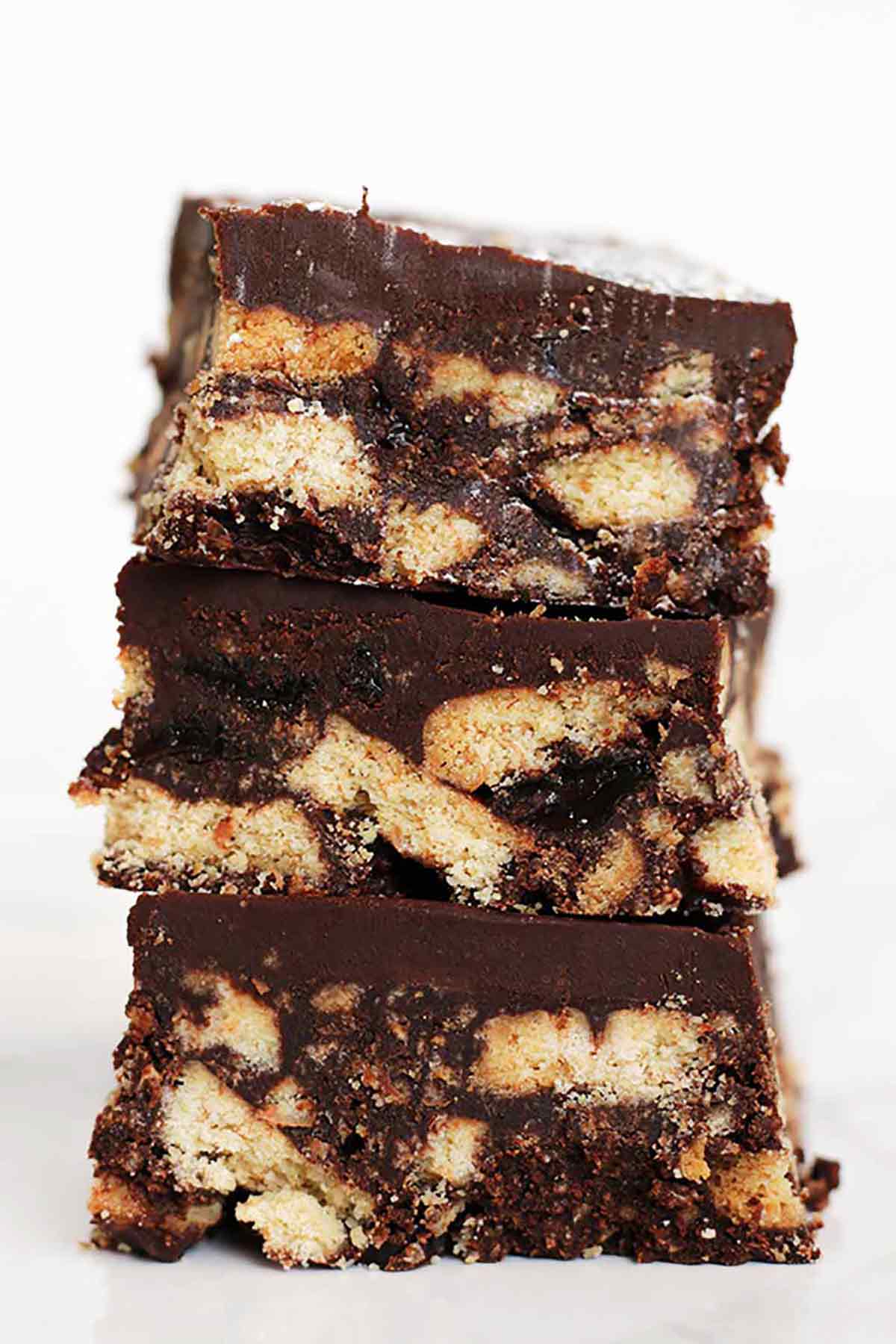 Doughnut shop-style apple cider doughnuts but without the eggs or dairy. These tasty treats can be made from scratch in just 1 hour!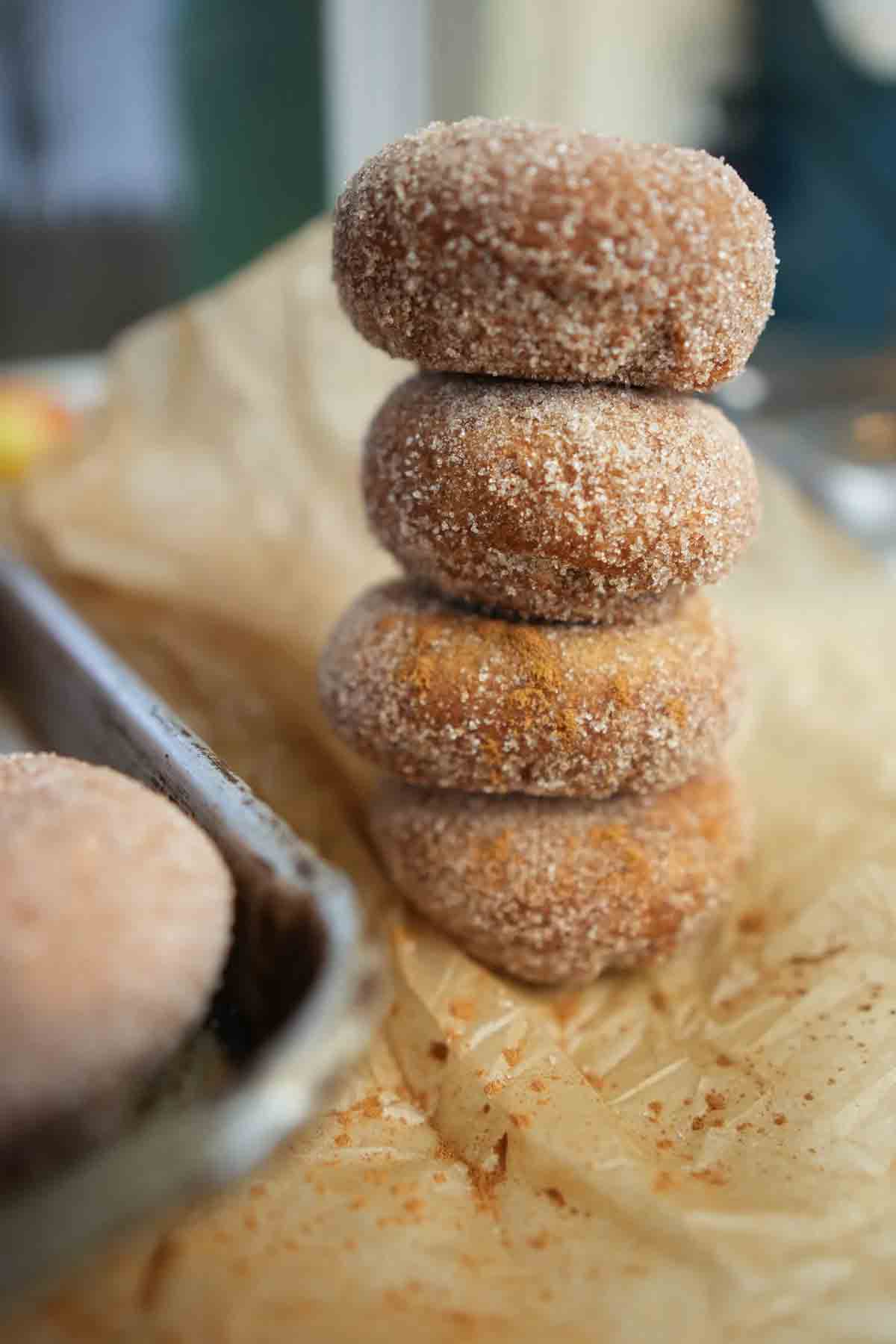 This soft, fluffy pumpkin banana bread is sure to impress. It even has a tasty cream cheese filling swirled inside!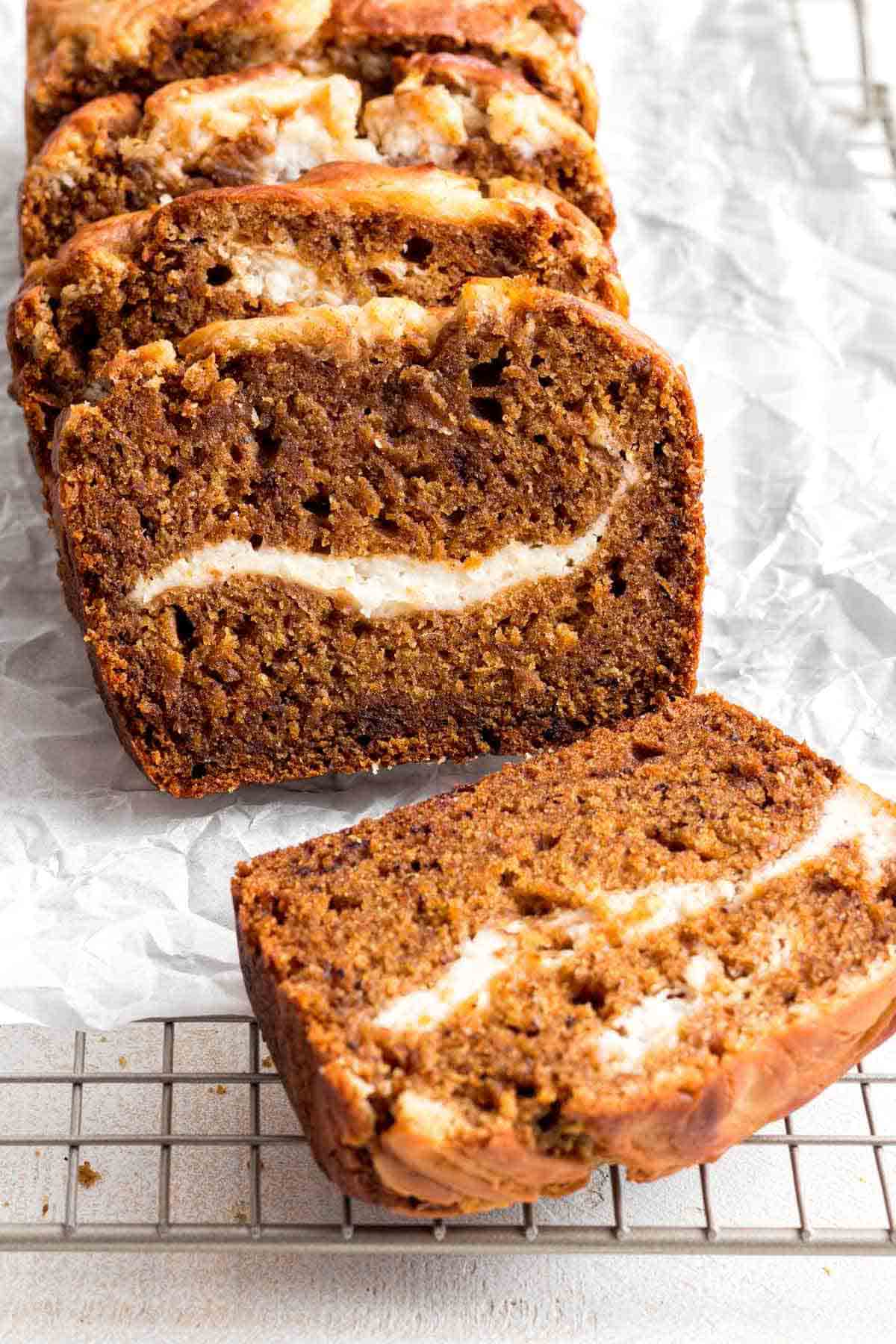 Of course, we have to make room for some healthy vegan autumn desserts! Put your seasonal fruit to good use and prepare this autumnal fruit salad. It's crispy, juicy, sweet and slightly spiced.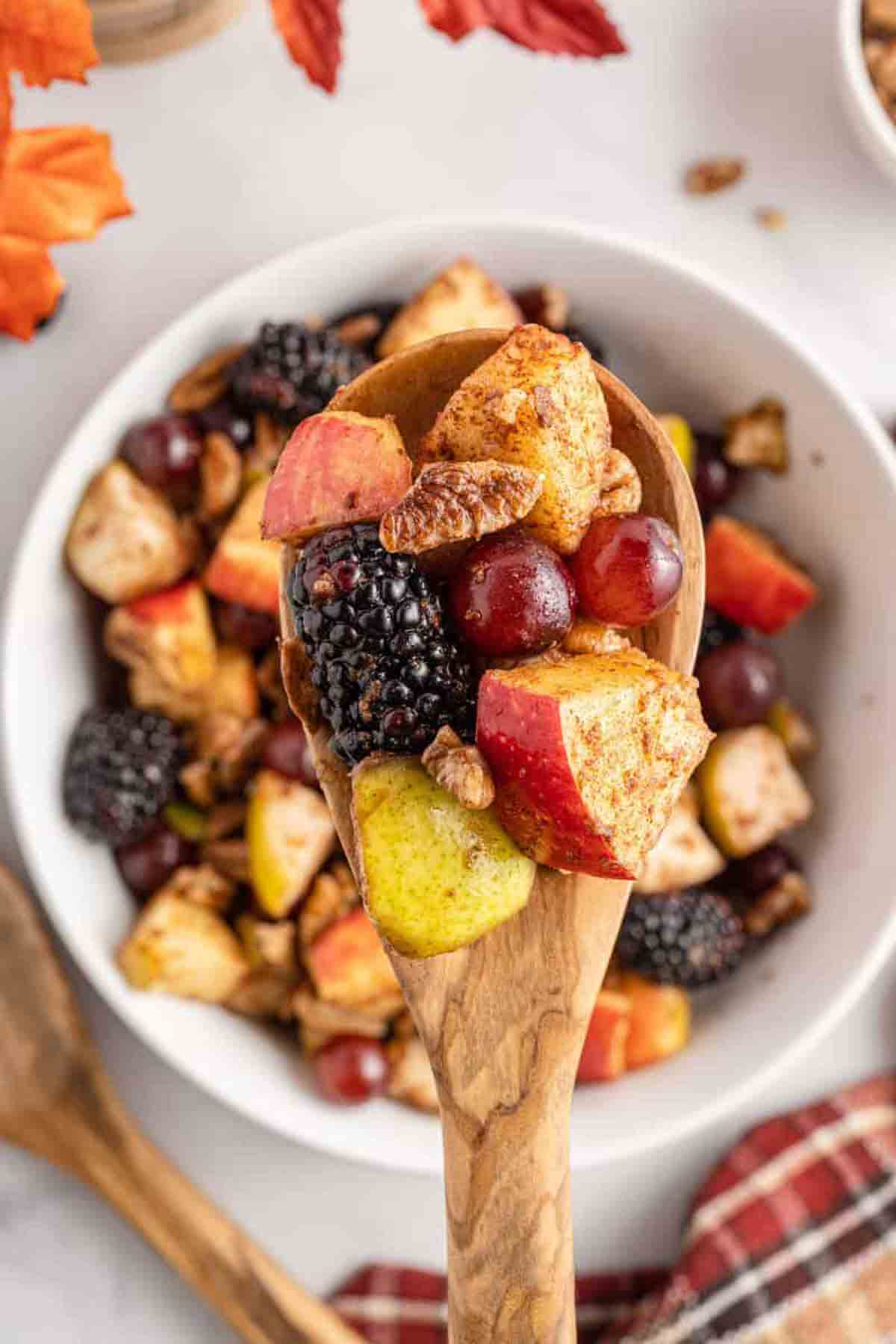 Two layers of coffee-flavoured sponge cake sandwiched together and topped with dairy-free coffee frosting. This is perfect for an evening dessert or an afternoon pick-me-up.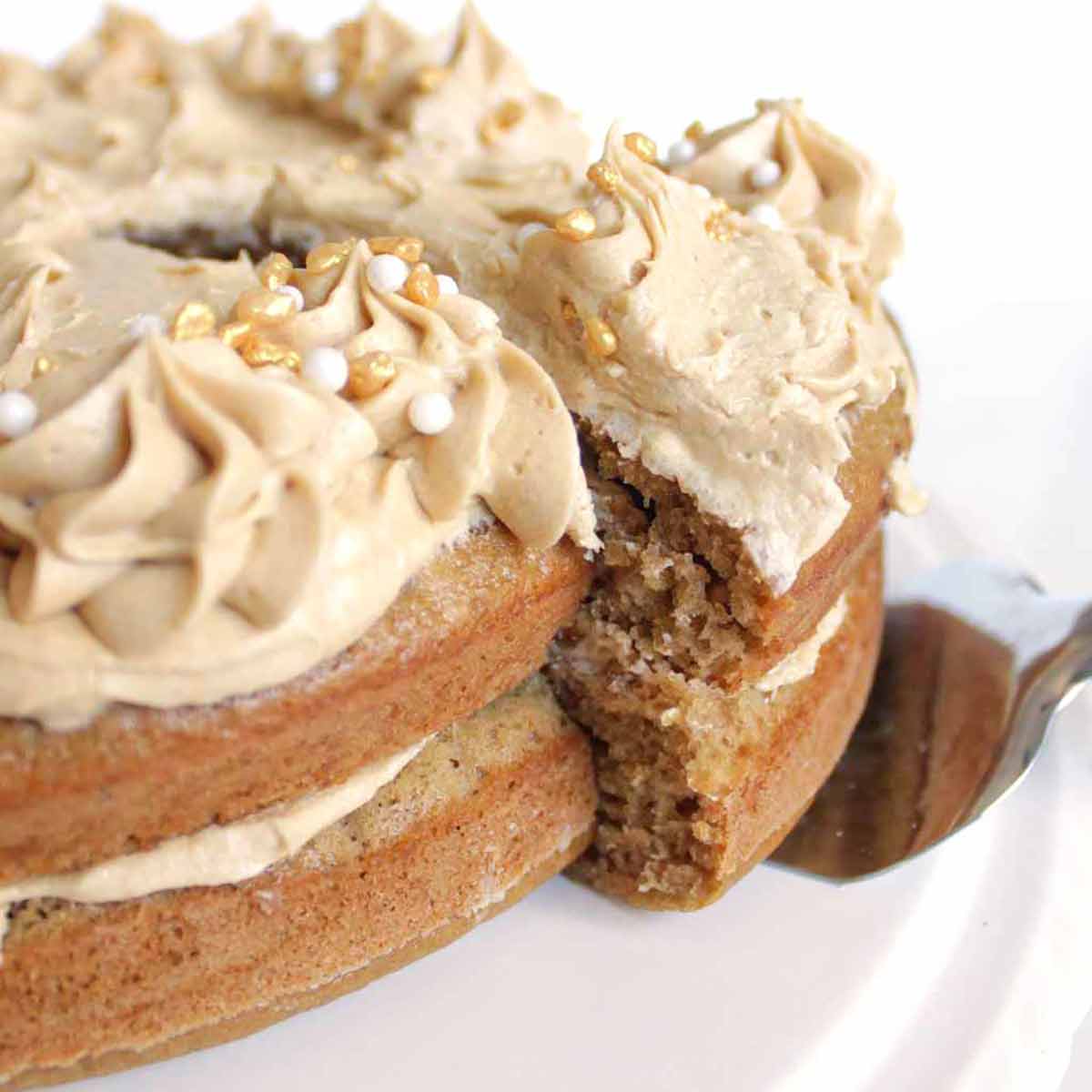 This apple cake is soft, moist and perfectly sweet. It's easy to make and great for baking with kids.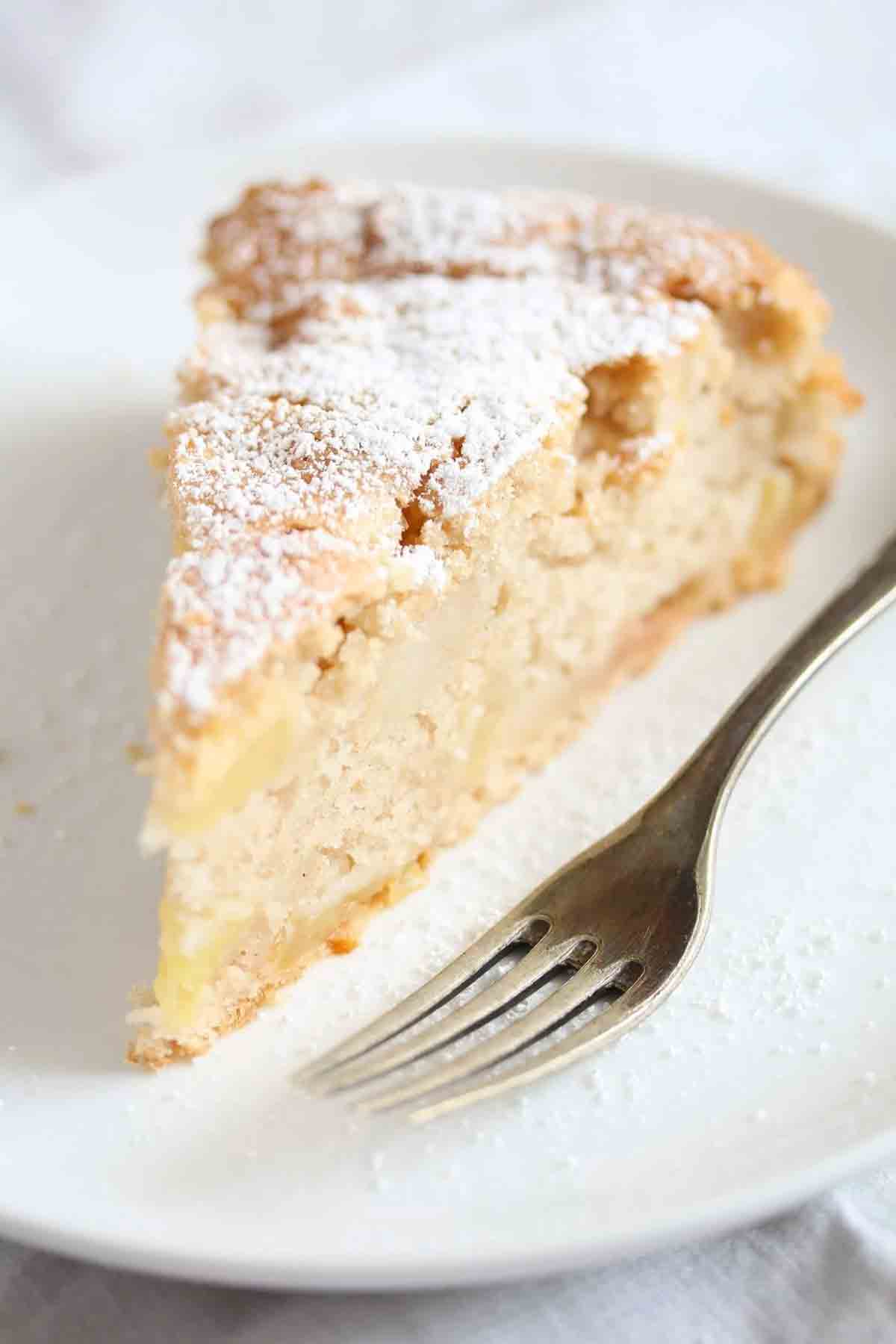 Moist, flavourful pumpkin muffins with a touch of pumpkin spice. These are a fun, vibrant treat to have on hand all throughout autumn.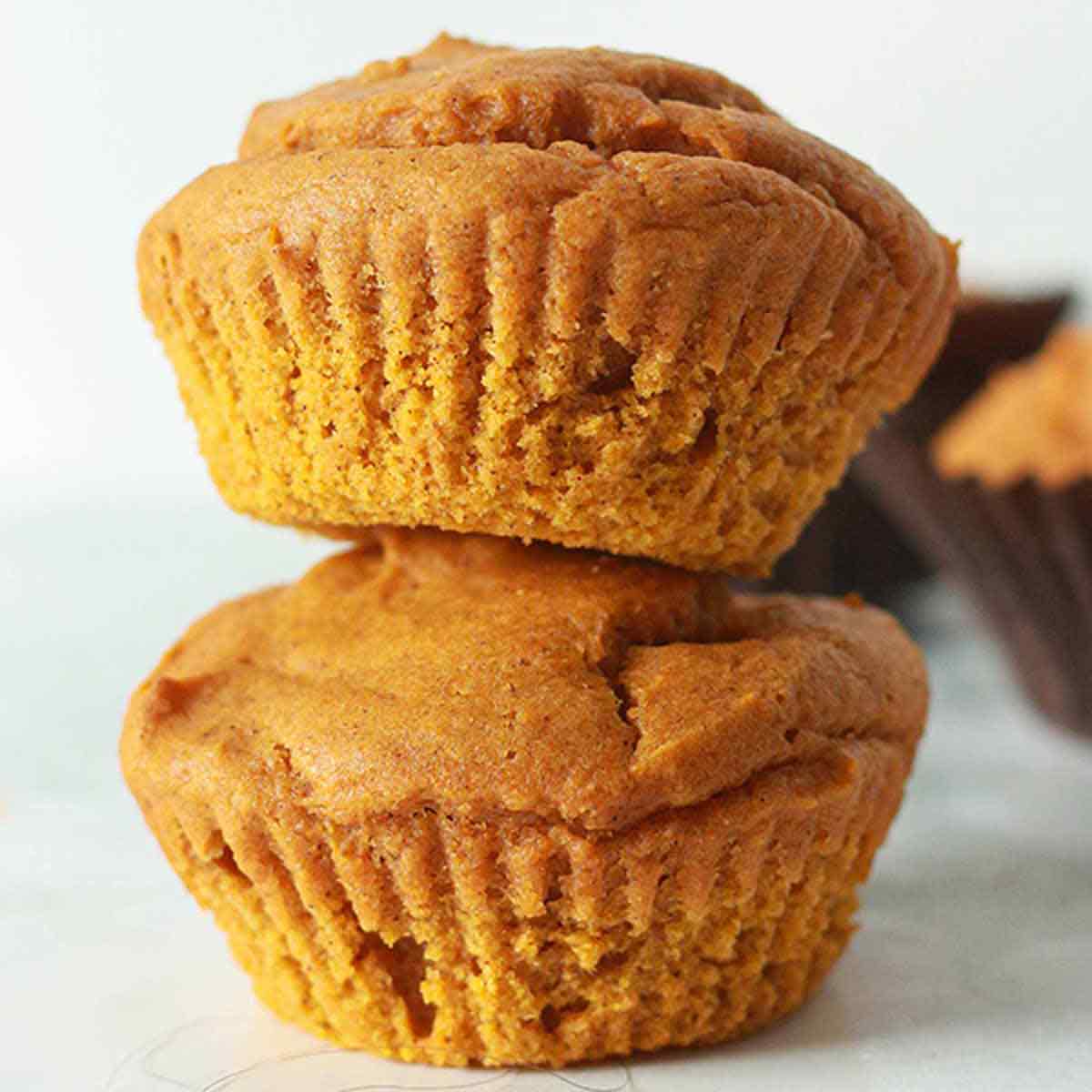 This egg-free cookie dough is bursting with pumpkin flavour and is ready to eat in just a few minutes. It's made with wholesome ingredients and is packed with fibre.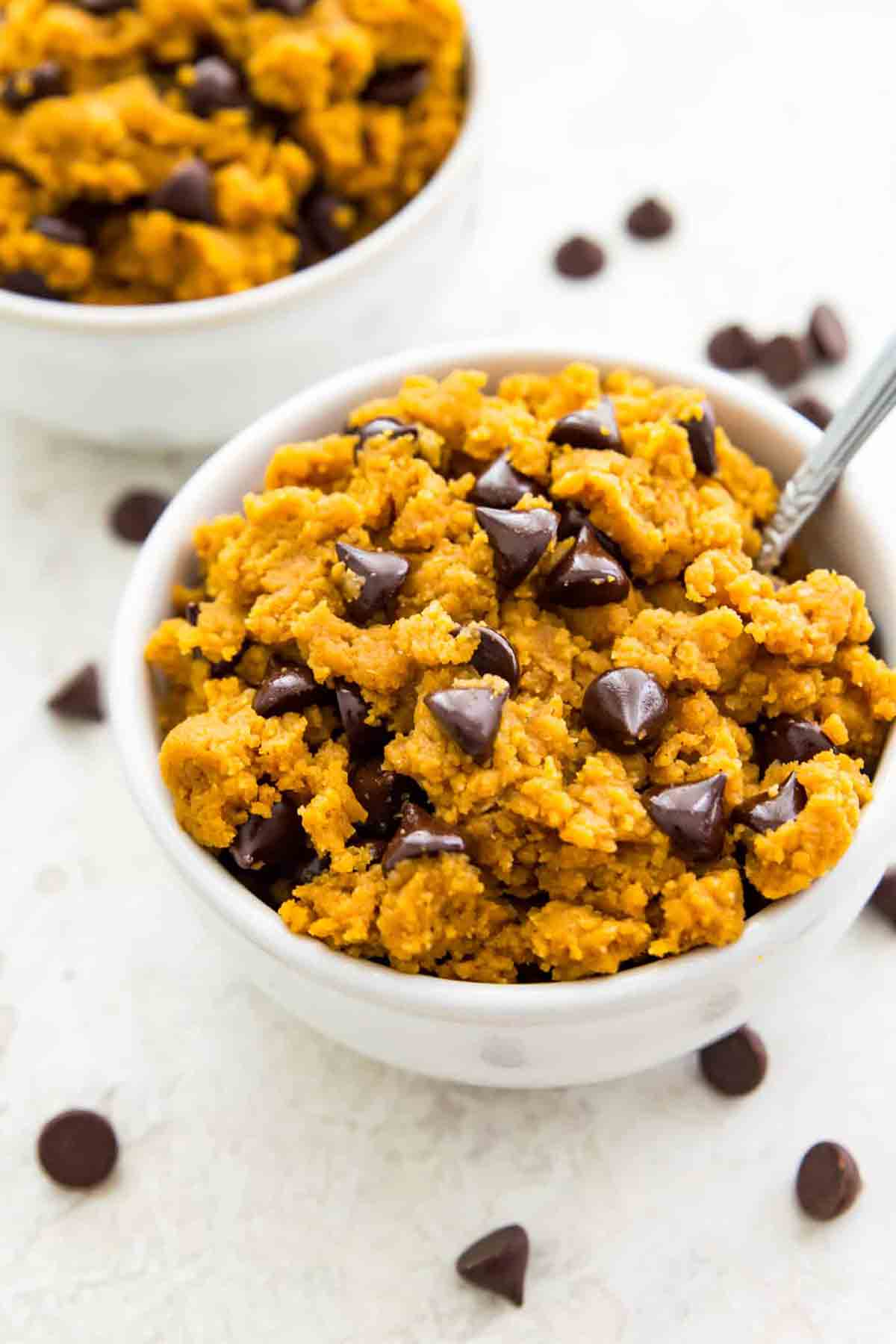 Did you know you can make your own gingernut biscuits at home with only 6 ingredients?! They're sweet and crunchy with a fiery kick of ginger. Perfect for dunking into a hot cup of tea or coffee.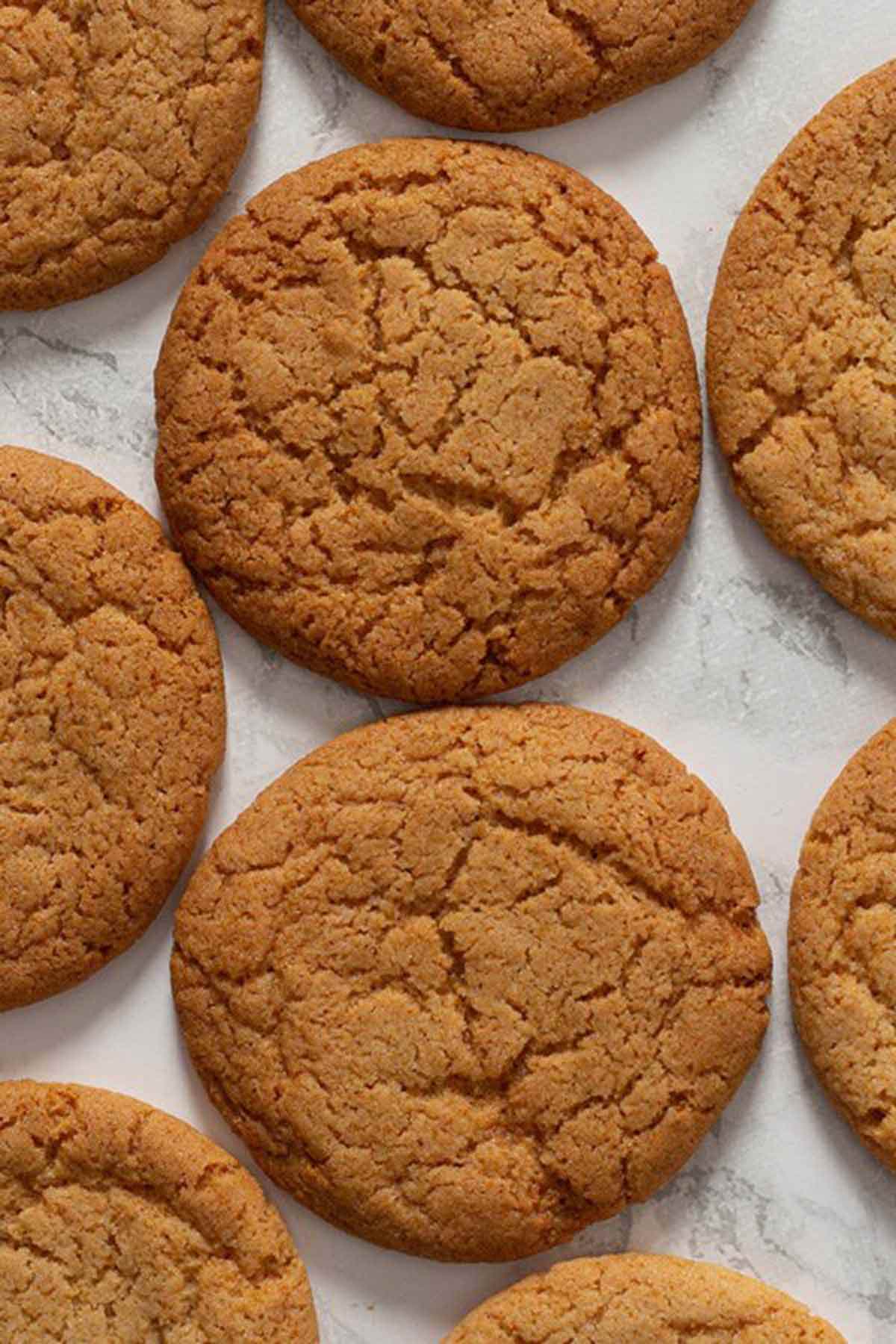 Turn apple pie into cookies with this indulgent recipe. They're gluten-free as well as being vegan, meaning the whole family can enjoy them.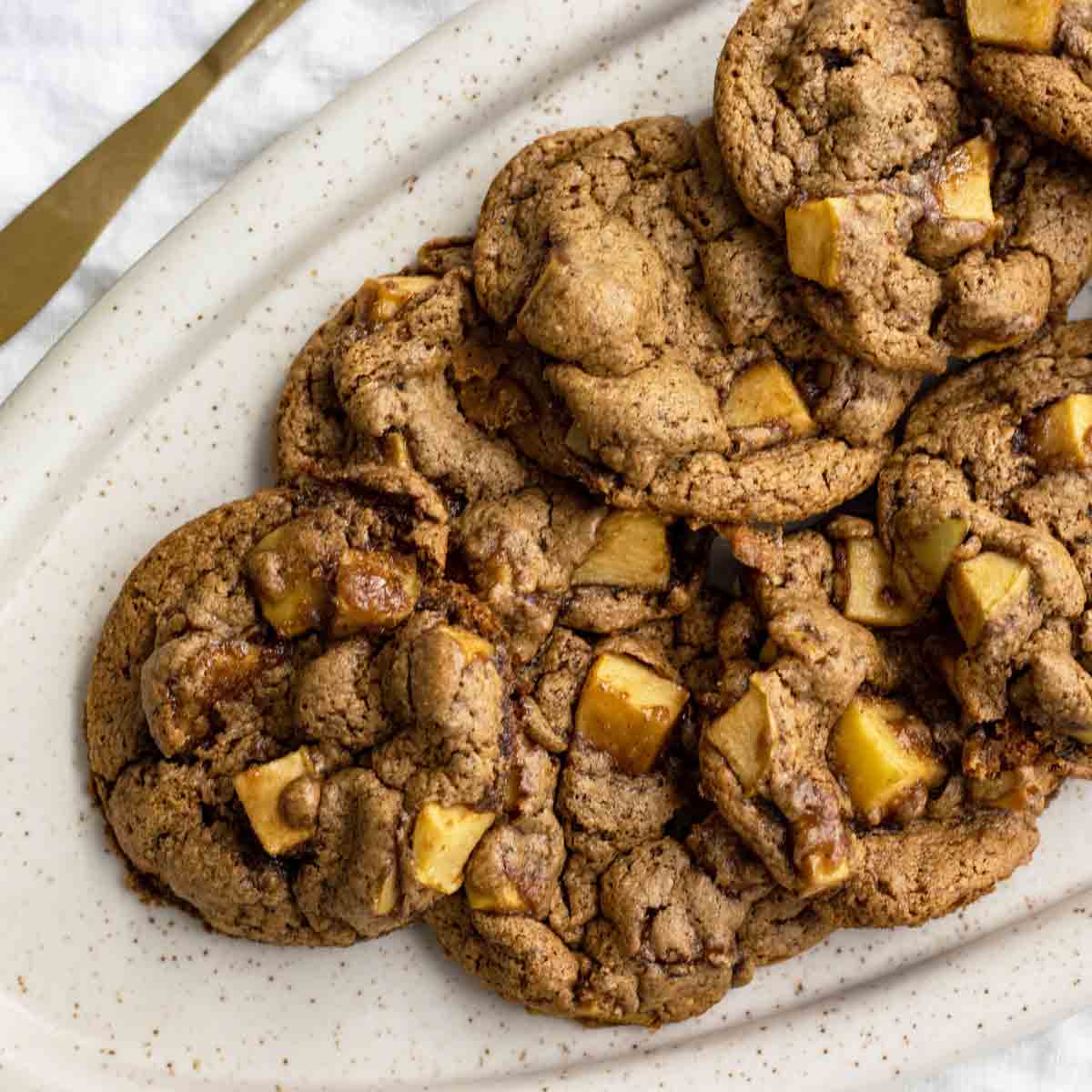 Apple pie or apple crumble? This dessert brings together the best of both worlds! It has a shortcrust pastry base, a gooey apple pie filling and a crunchy streusel topping.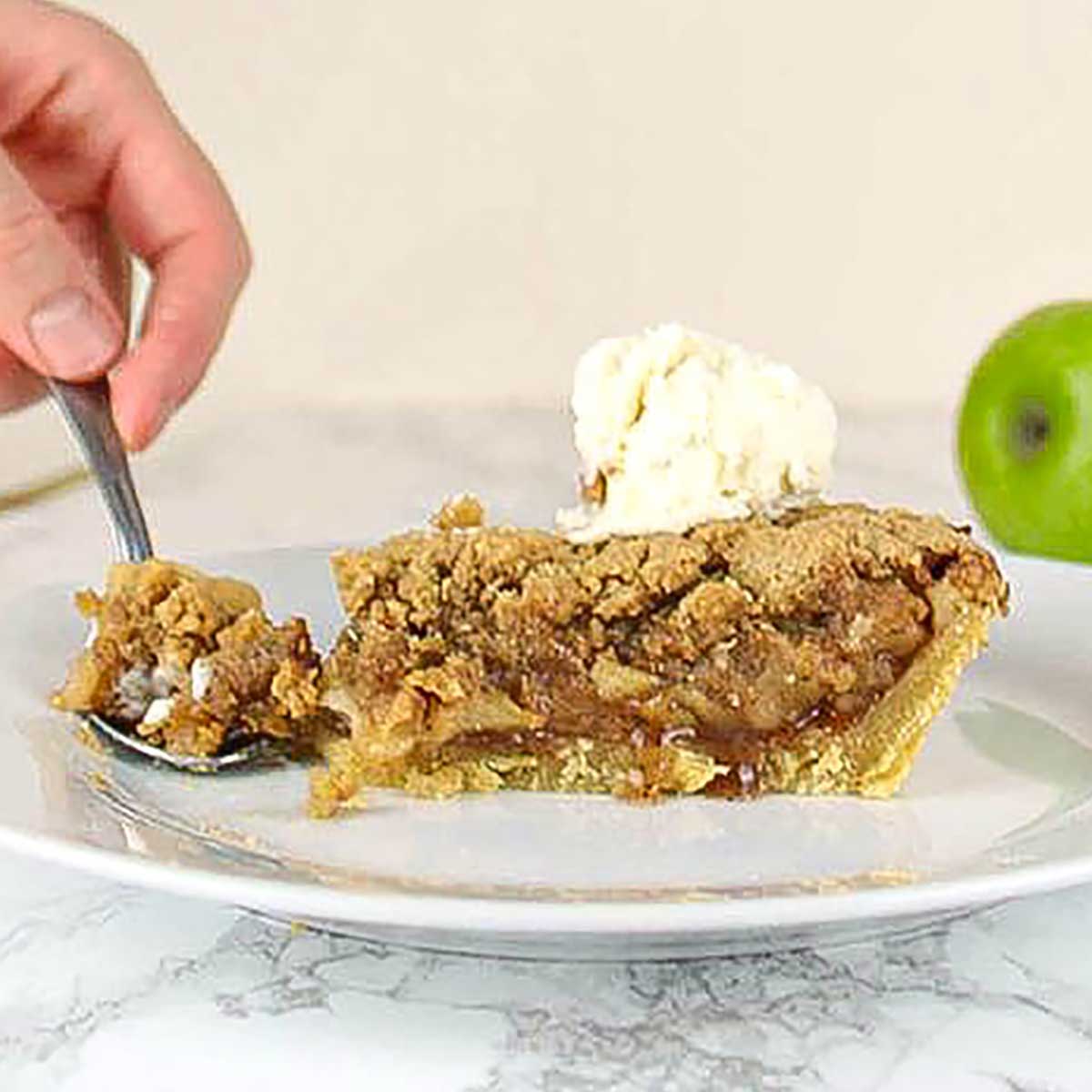 The most delicious way to eat your potatoes- in a brownie! They're moist, decadent and sure to be enjoyed by all.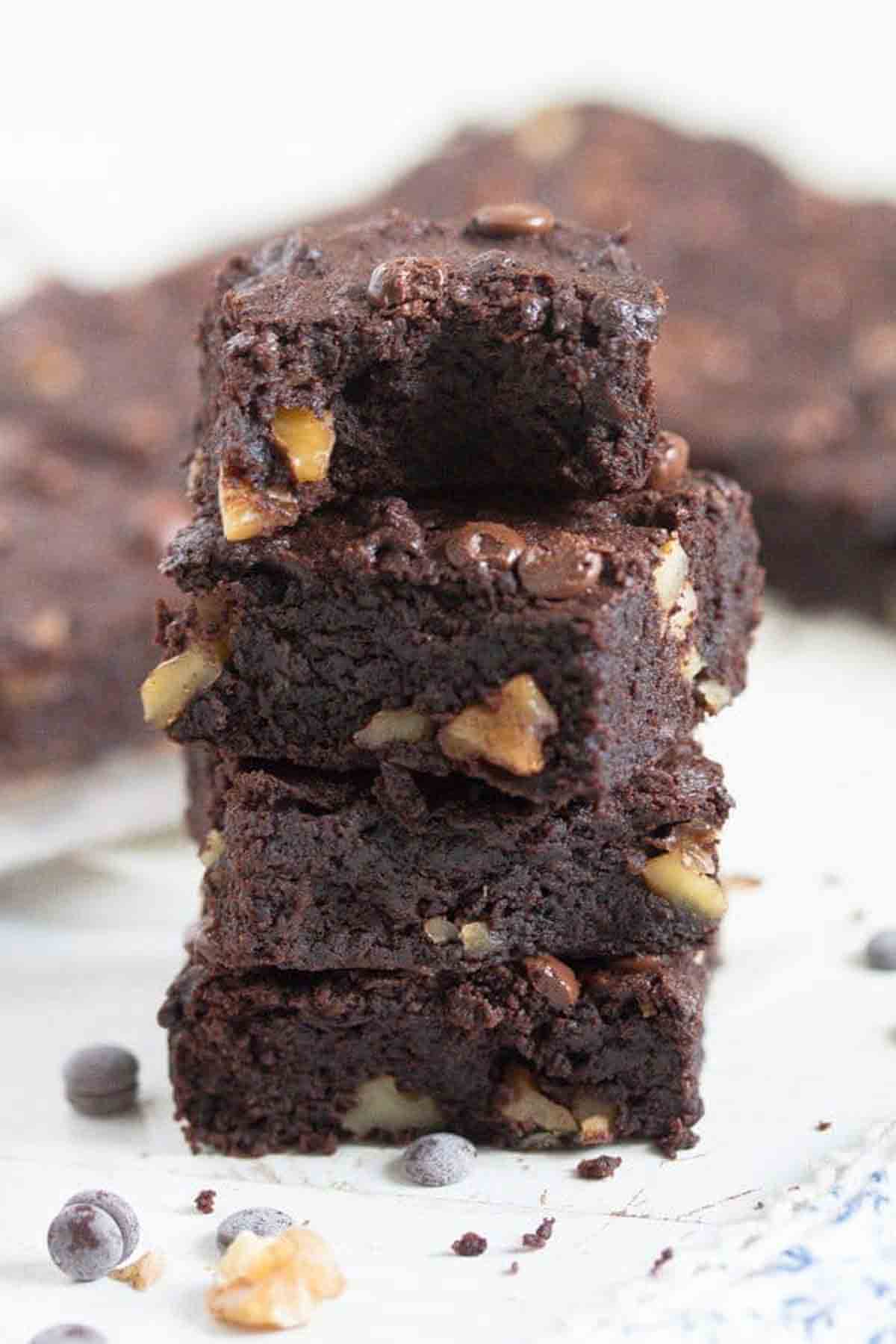 You don't need condensed milk or a thermometer to make this creamy peanut butter fudge. It takes less than 10 minutes to prep and you can squeeze up to 40 servings out of the recipe!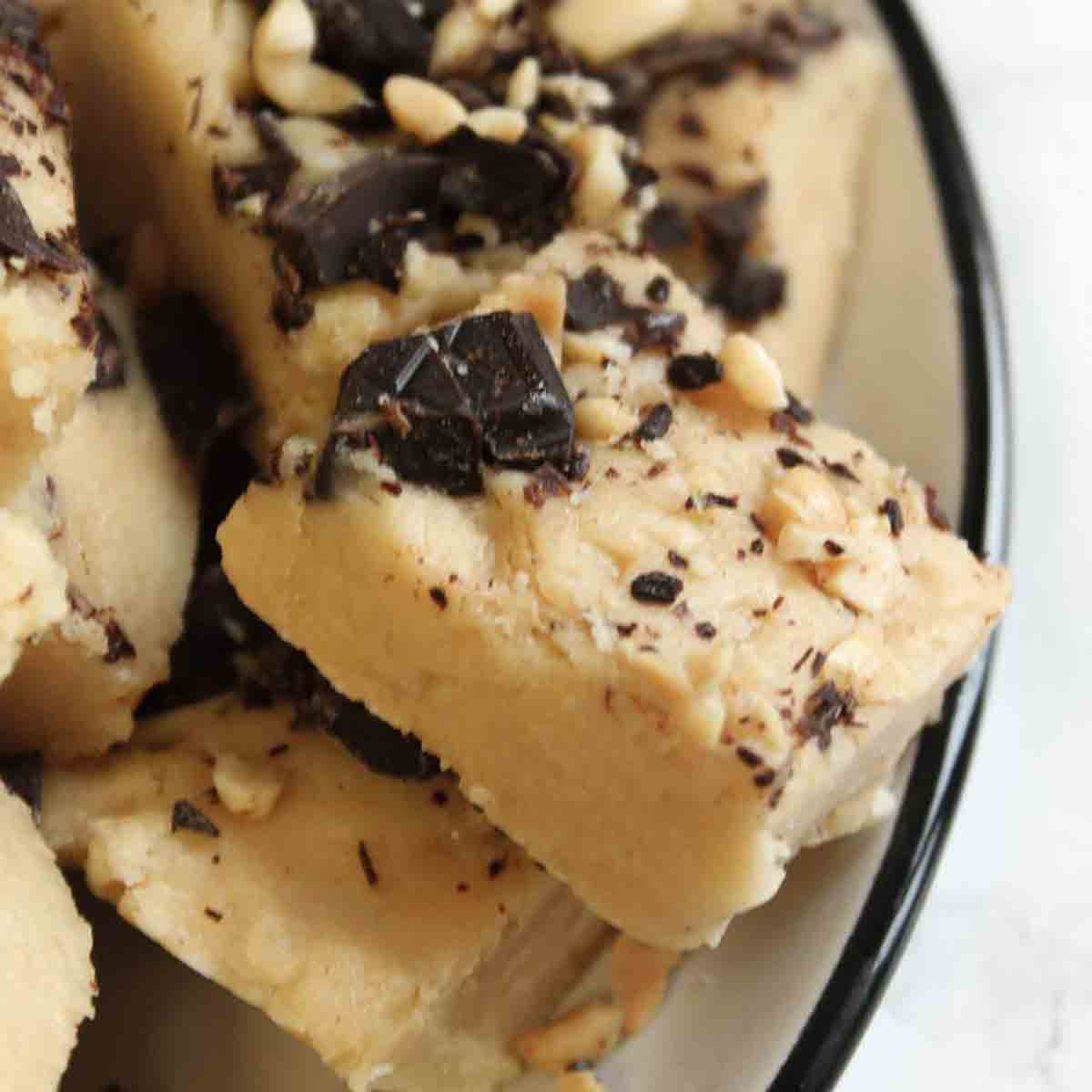 Save some money and make your own pumpkin spice frappuccinos at home! This one is made with a lot less sugar but tastes just as delicious.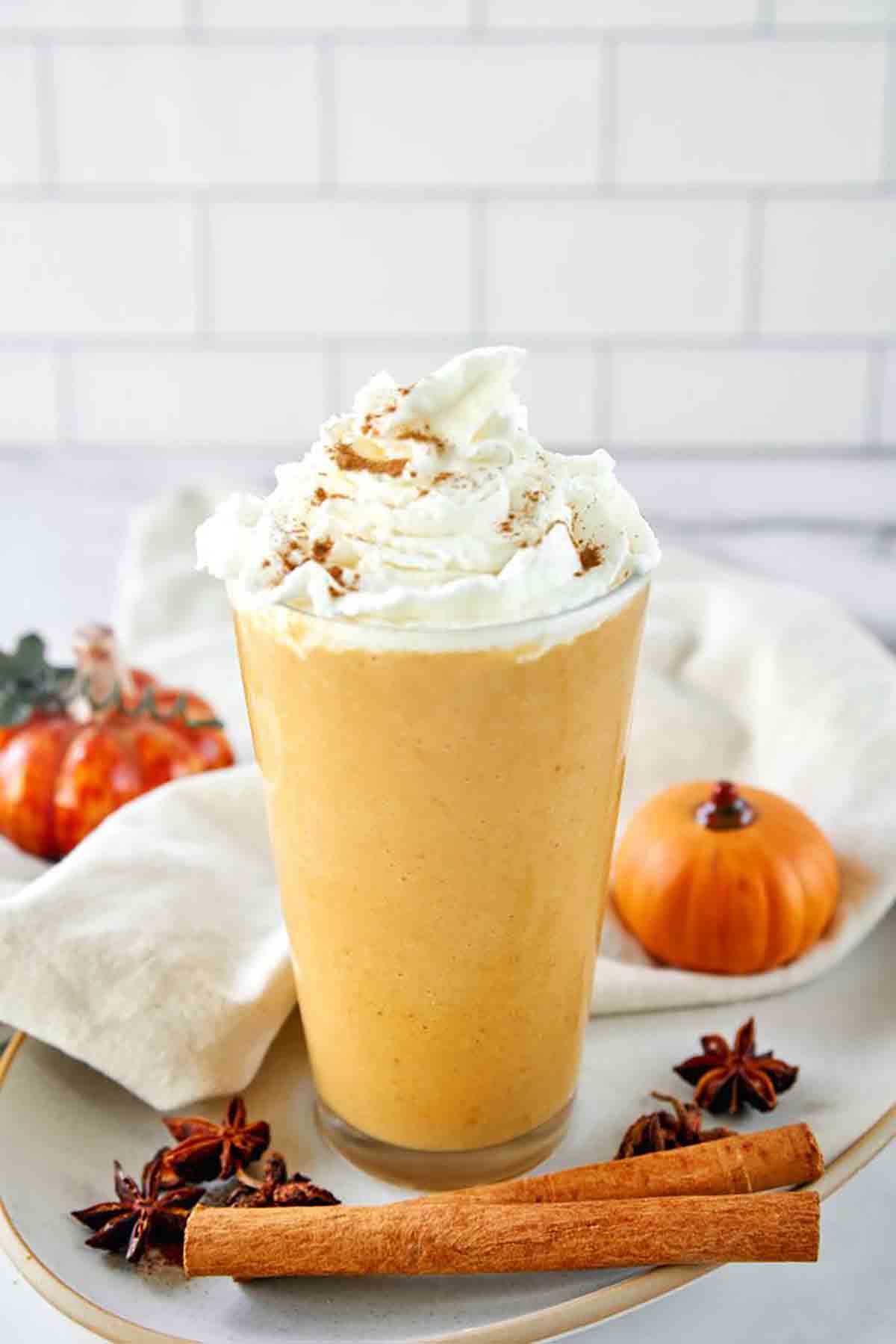 If you miss Pizza Hut's cookie dough, give this copycat recipe a try. It's crispy on the outside with an ooey gooey centre. It's best served fresh from the oven alongside a scoop of vegan vanilla ice cream.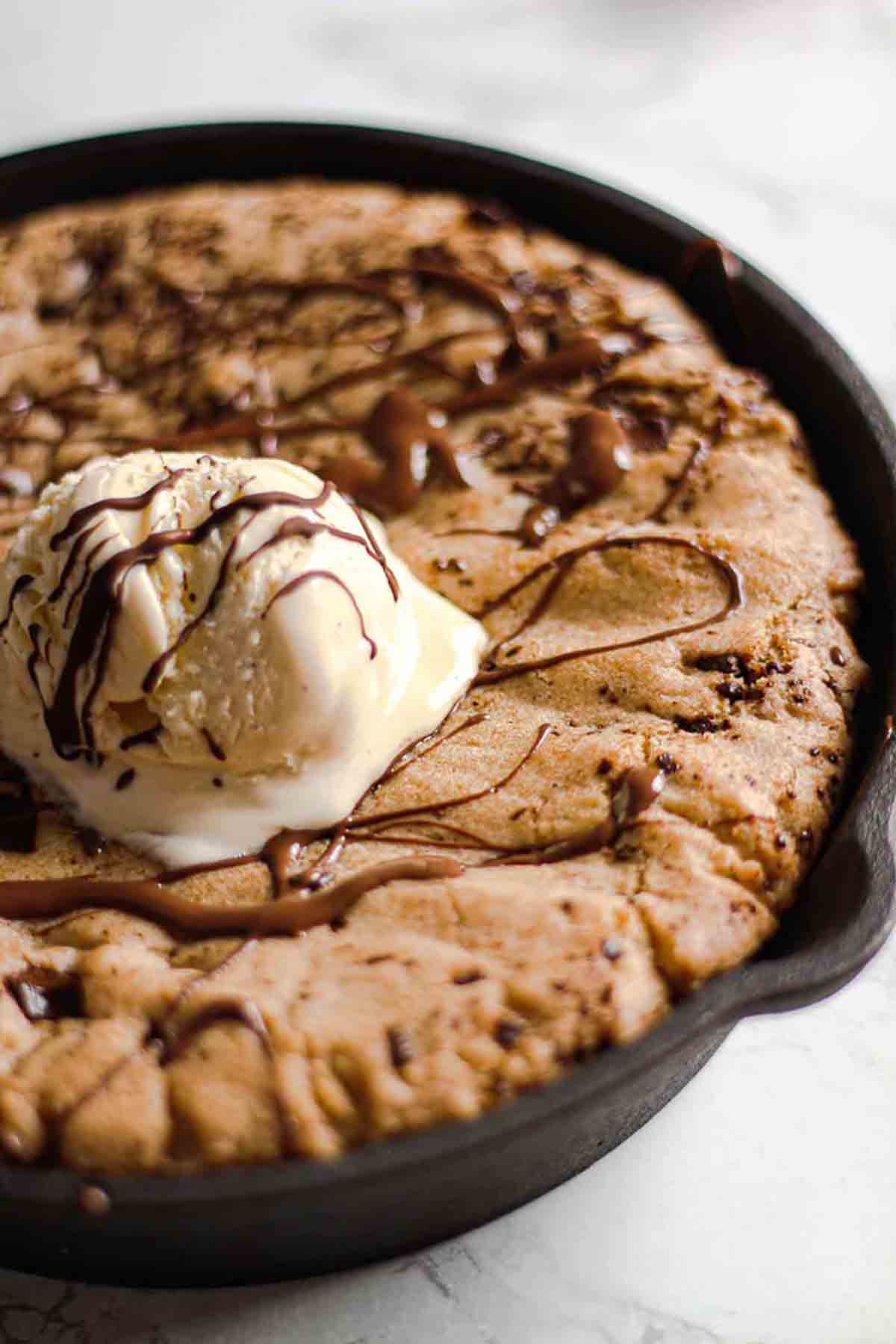 One of the cutest vegan autumn desserts- mini apple tarts dressed up as roses. A fun, creative alternative to traditional apple tarts.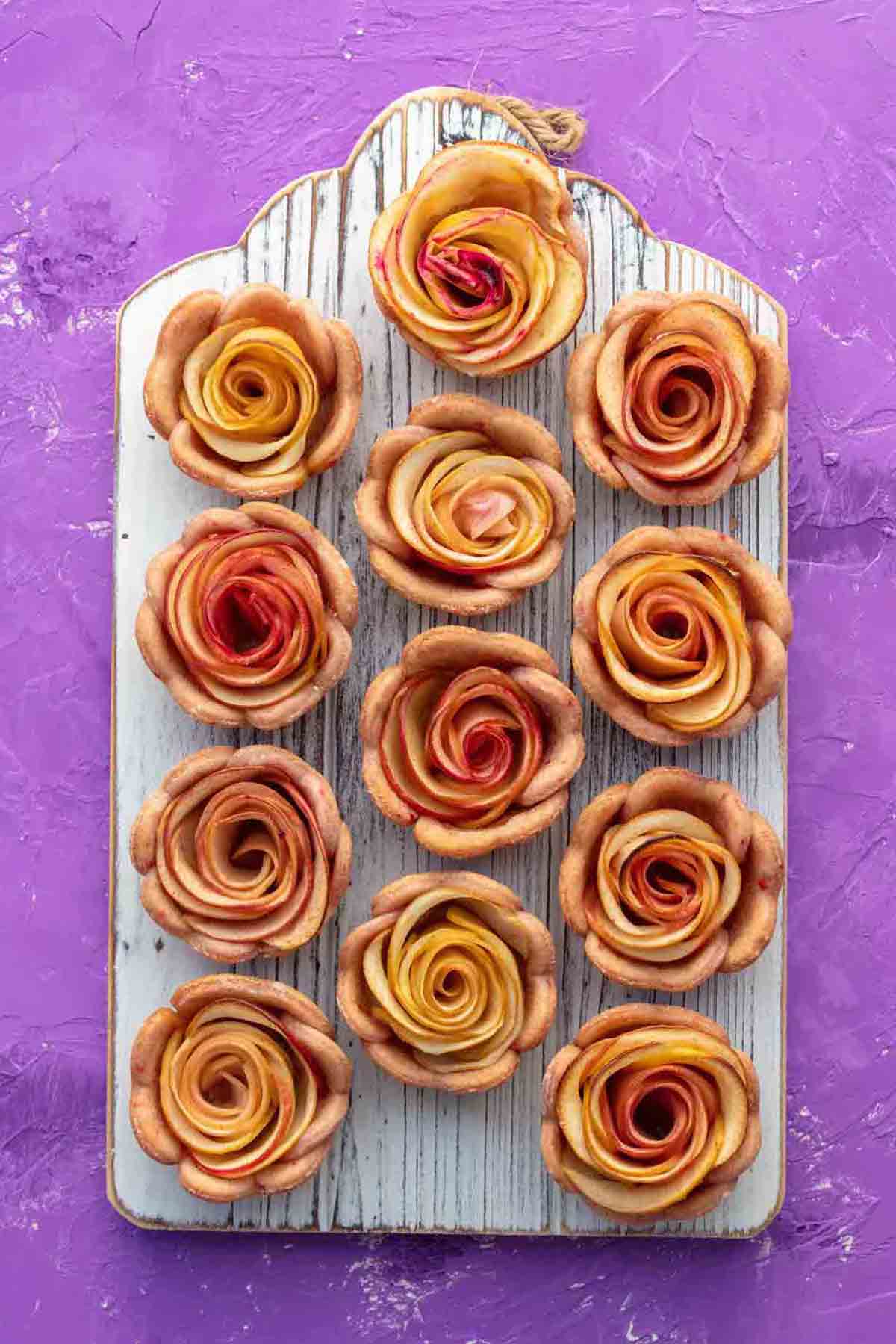 Grab some dried cranberries and make a batch of these impressive scones. They're firm on the outside and fluffy on the inside- just like a good scone should be!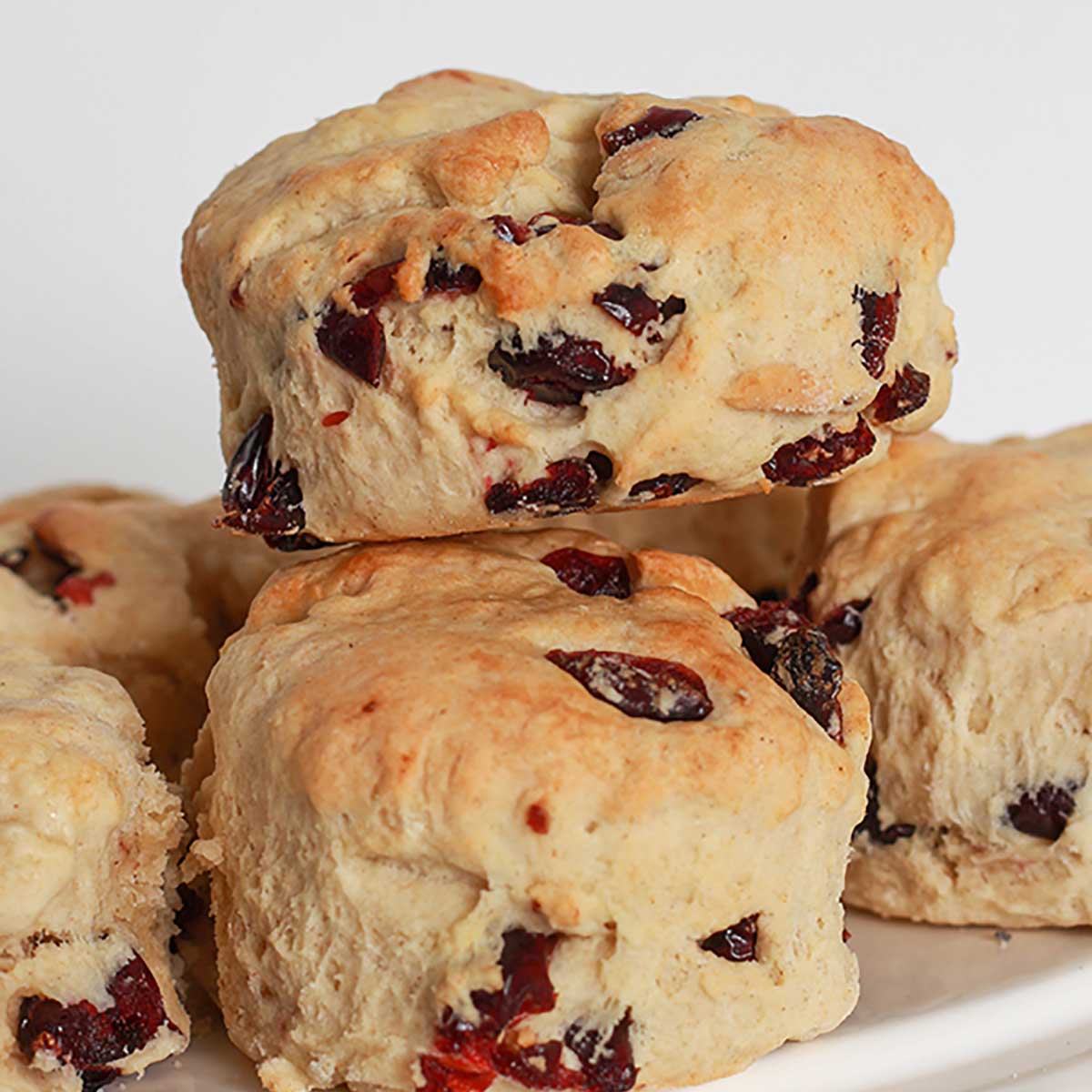 These pumpkin chocolate brownies are the perfect comforting vegan dessert for autumn. They're rich and fudgy, topped with a swirl of sweet pumpkin batter.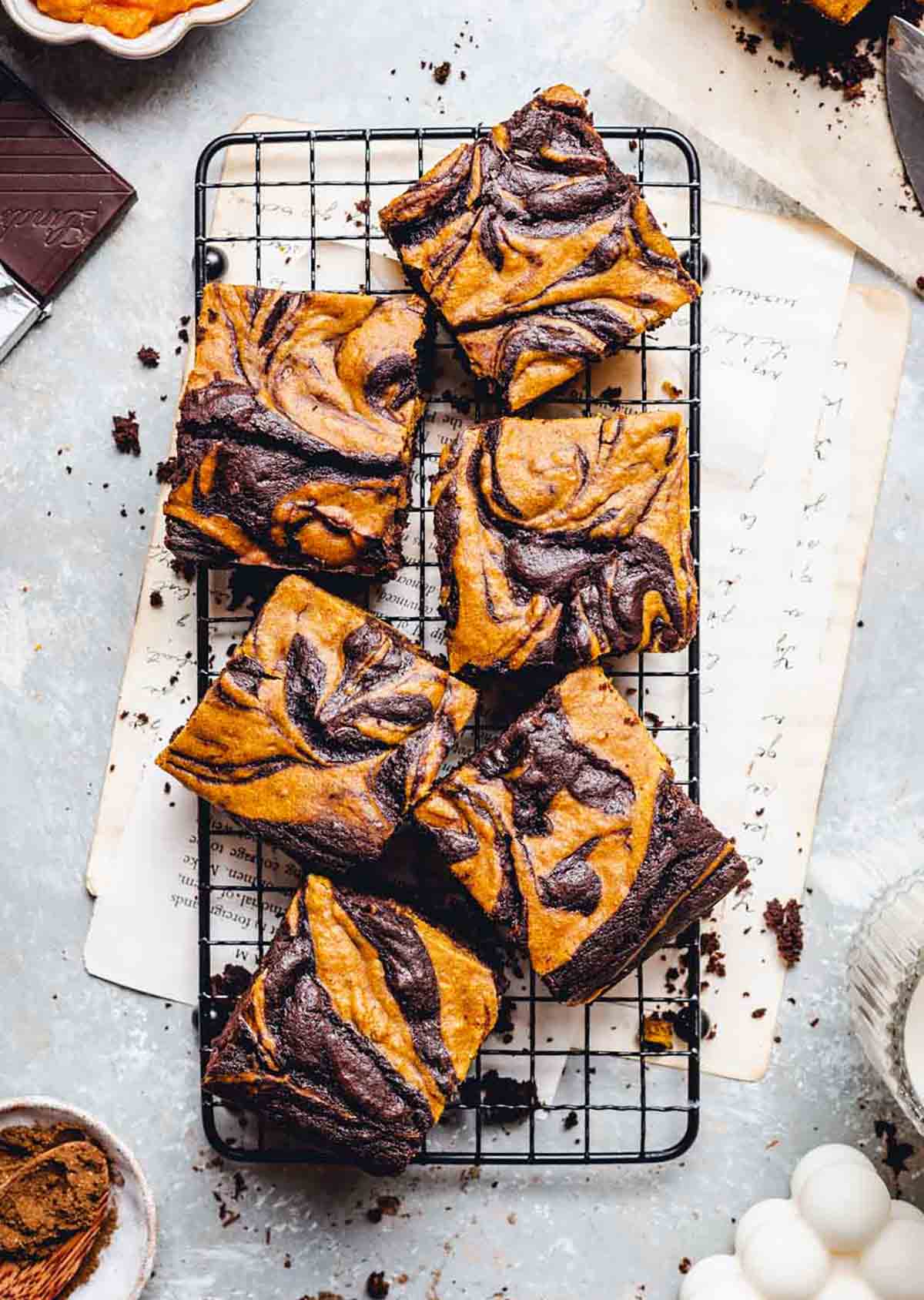 These muffins are filled with chunks of vegan milk and white chocolate to make a super indulgent treat. They're moist inside but still have a nice fluffy crumb.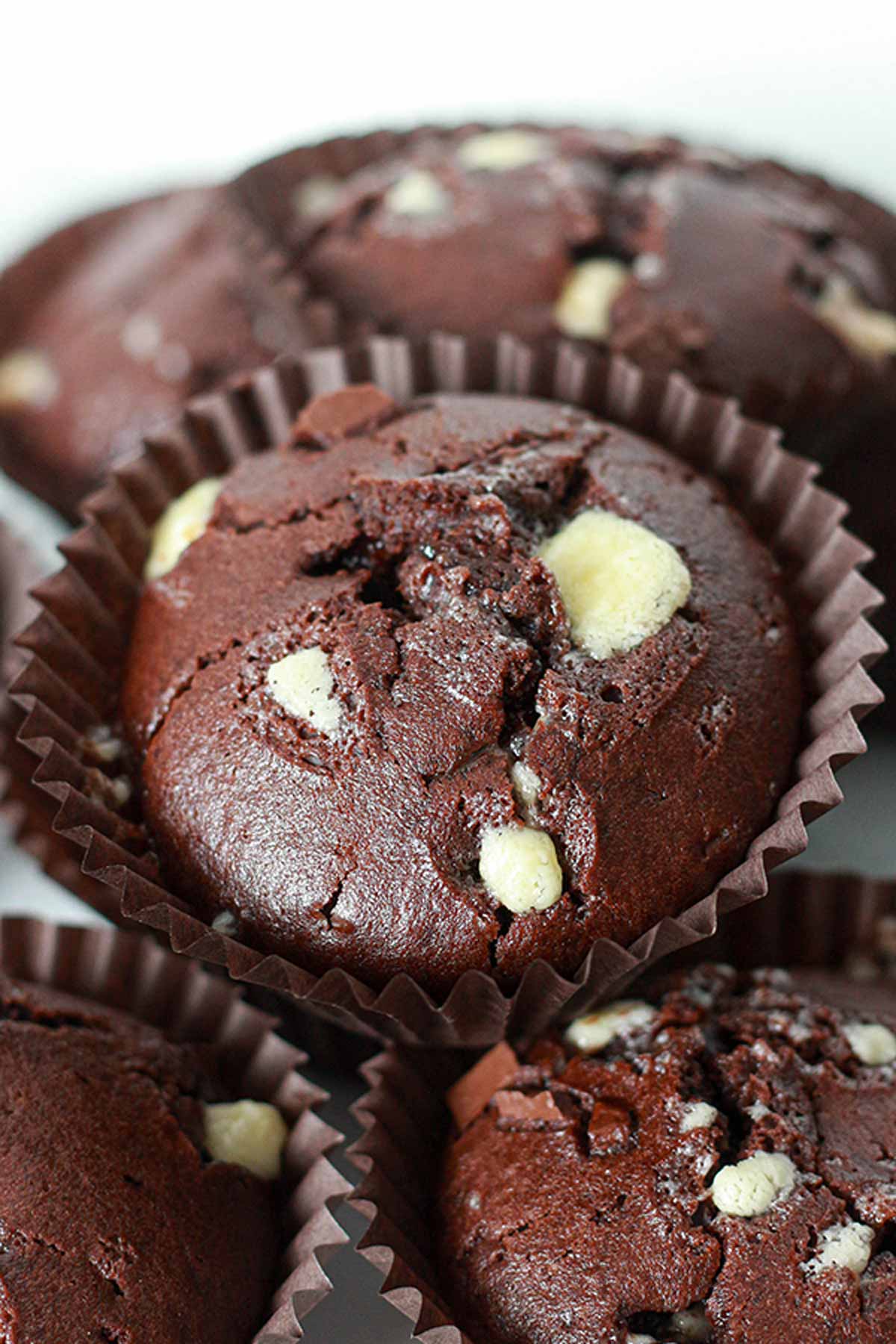 This fruit cake is moist and packed full of plump fruit and cosy spices. Serve with some vegan butter and enjoy!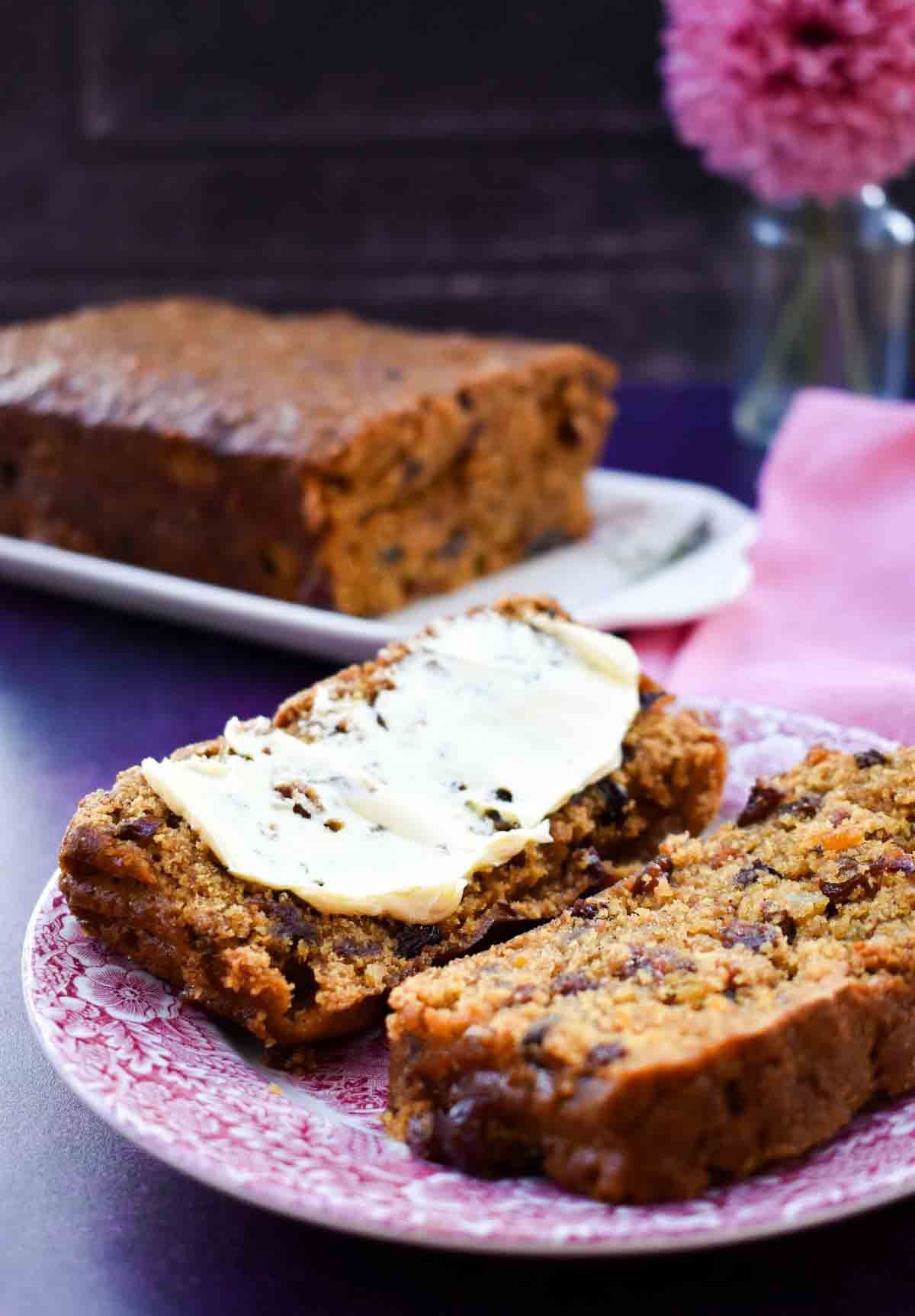 These brownies are chewy, fudgy and rich. The swirl of peanut butter on top makes them look cute and gives a burst of nutty flavour.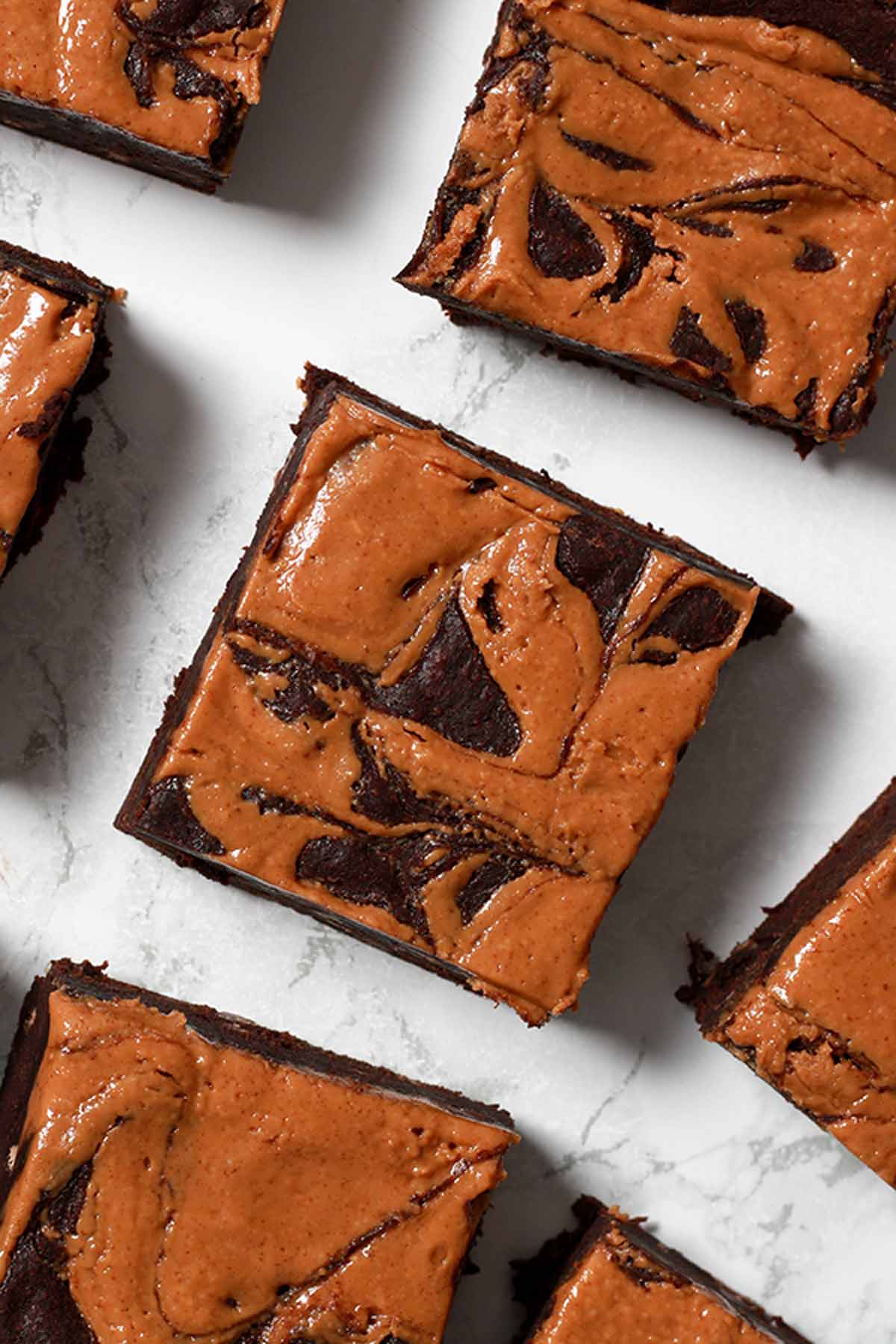 These apple crumble bars are a handy, portable alternative to regular apple crumble. Serve them warm with a serving of vegan cream or ice cream.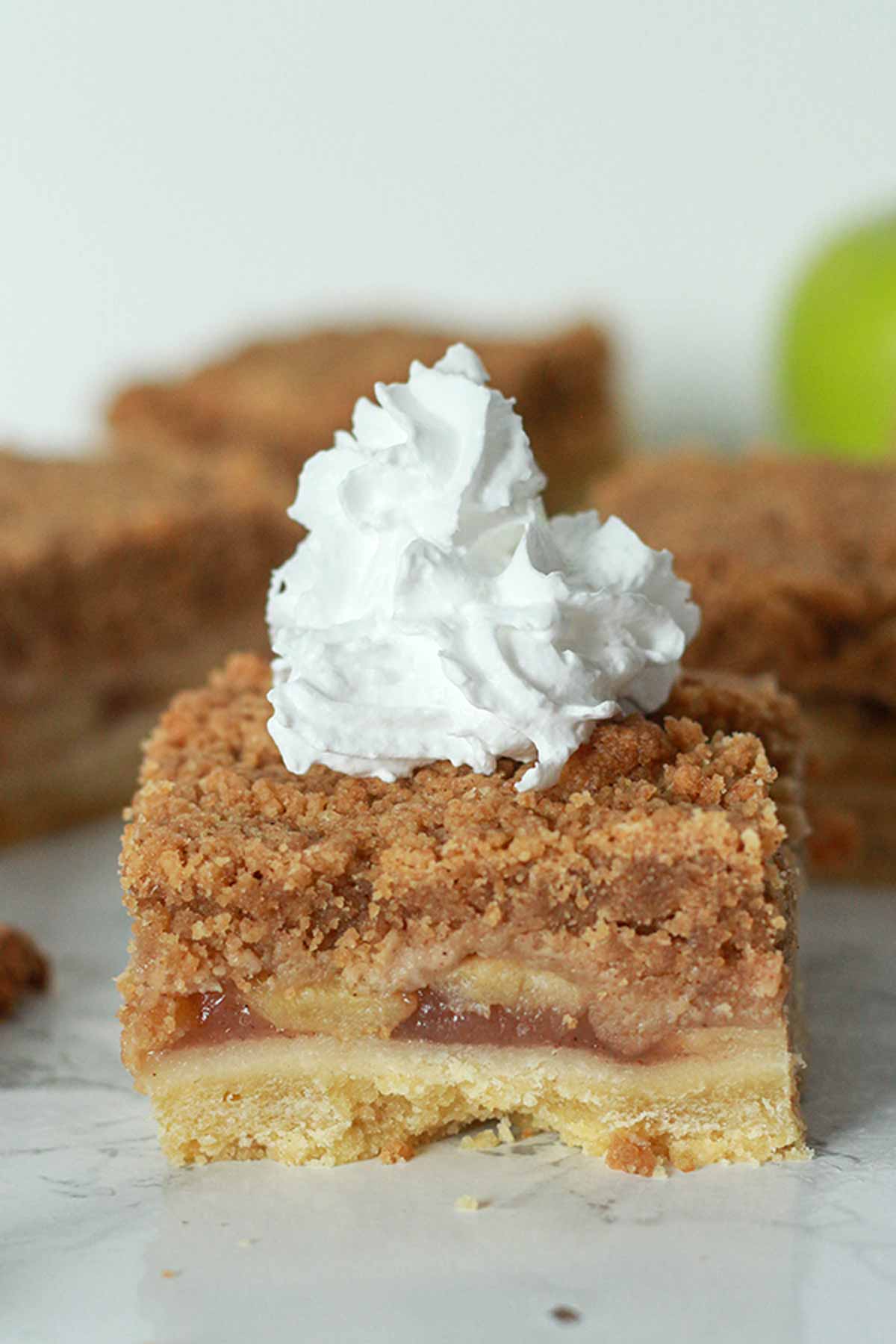 Soft, chewy, chunky cookies with chunks of vegan chocolate throughout. These are a great alternative to peanut butter cookies for those with peanut allergies.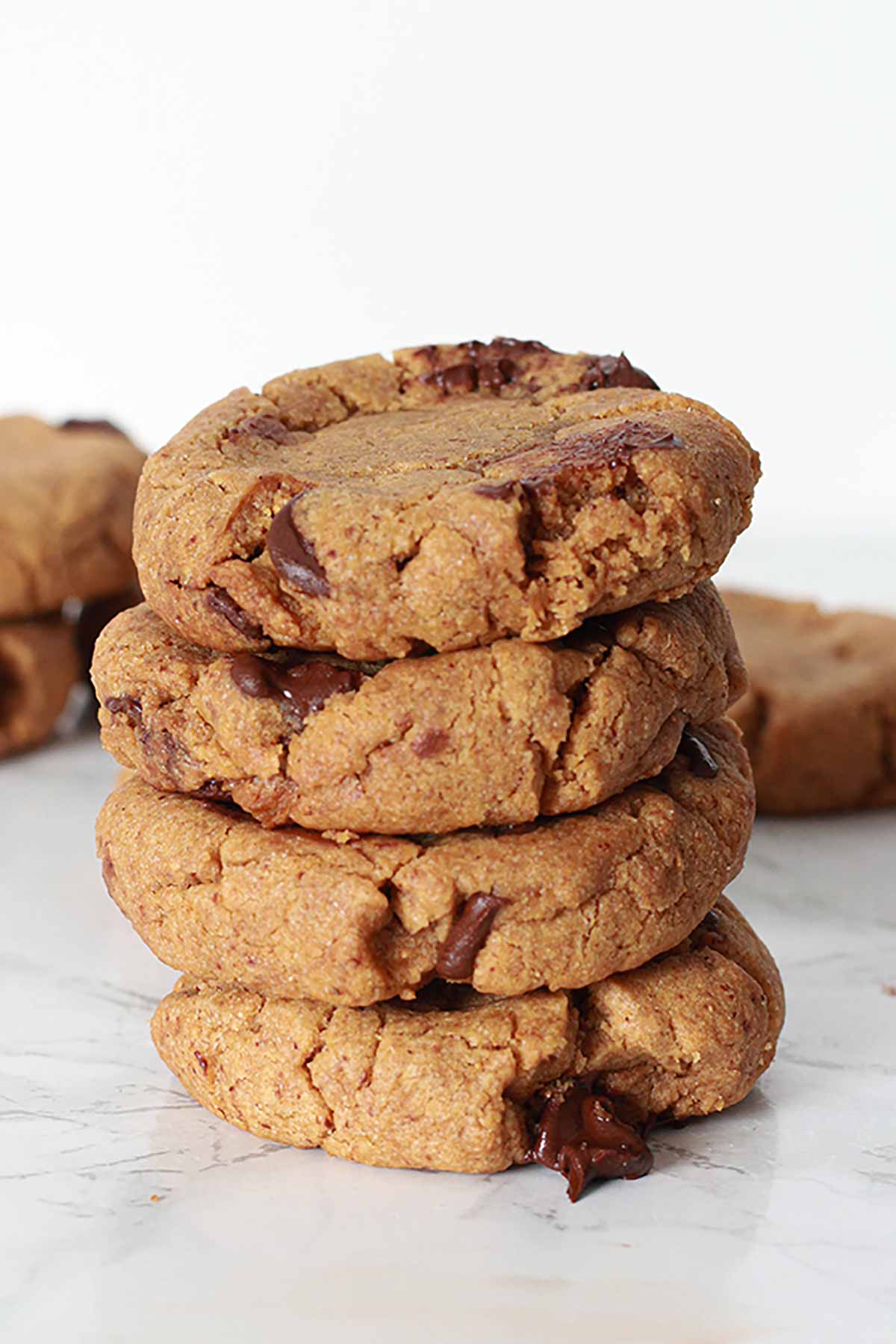 I hope you like these vegan autumn desserts. If you find this post useful, please give it a share using the share buttons on the page. Enjoy! xo

25 Cosy Vegan Autumn Desserts
The best dairy-free and eggless desserts for fall/autumn.
BakedByClo is a participant in the Amazon Services LLC Associates Program, an affiliate advertising program designed to provide a means for sites to earn advertising fees by advertising and linking to Amazon.com. This site may contain some of these links to Amazon.com & other affiliate programs. If you make a purchase through one of those links, BakedByClo will receive a small commission from the purchase at no additional cost to you.