58 BEST Vegan Thanksgiving Recipes
Looking for some new vegan Thanksgiving recipes? I've got you covered! This post contains over 55 interesting dishes to try, including appetizers, sides, mains, desserts, and more.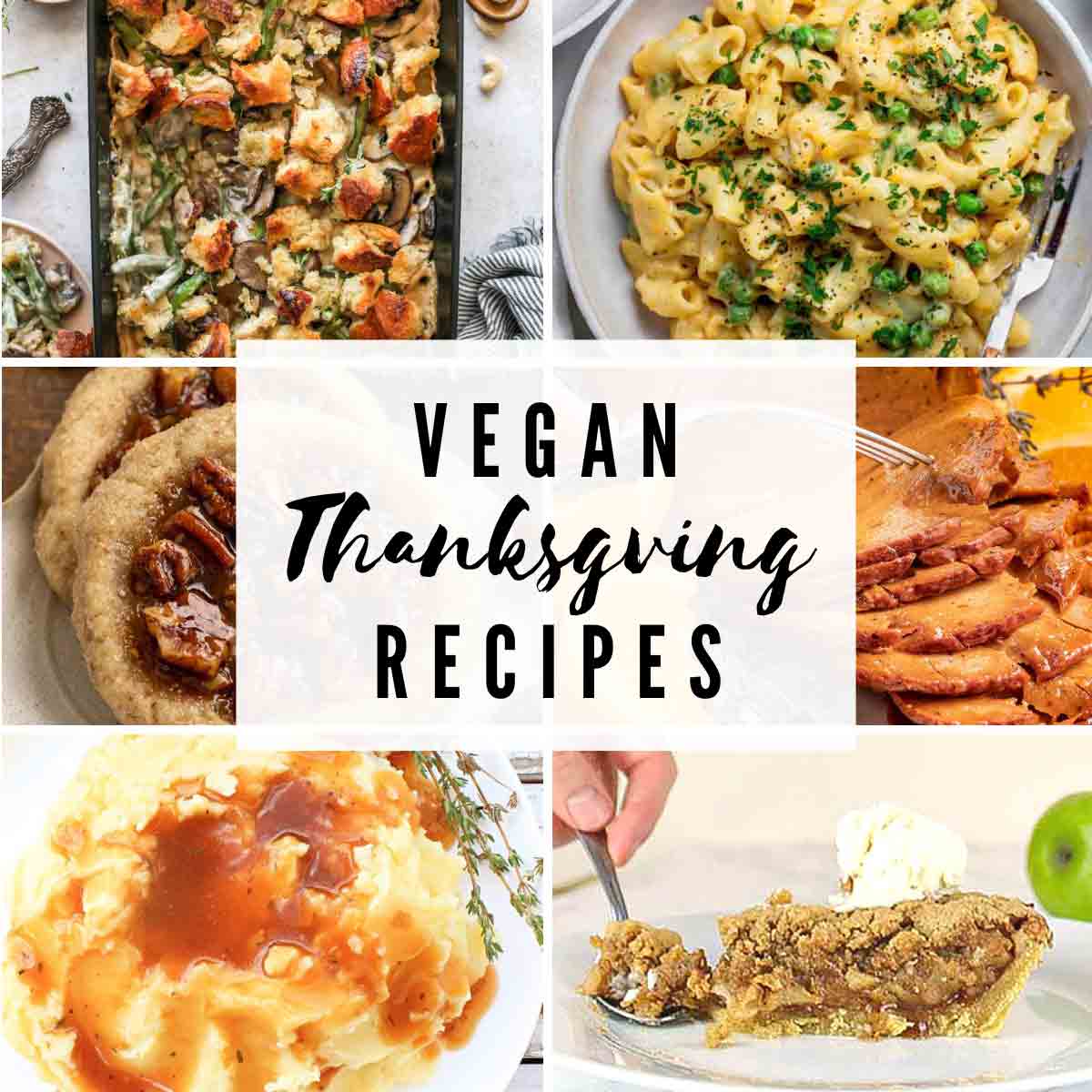 It's that time of year again! It's officially September now which means I'm beginning to put together my 'vegan holiday recipes' posts. And what better post to start with than this vegan Thanksgiving menu with over 55 recipes?!
I've teamed up with some talented US bloggers to give you this list of the very best, authentic-tasting mains, side dishes, appetizers, and desserts. For even more sweet stuff, make sure to check out my Thanksgiving desserts post.
I've divided the post into categories: vegan Thanksgiving appetizers & entrees, sauces, sides, main dishes, and desserts. You can use the table of contents below to skip straight to any section you like.
Appetizers & entrees
First off, let's start with the vegan Thanksgiving appetizers and entrees.
Combine your favorite veggies and dip to make this fun and creative dish. Great for kids and adults.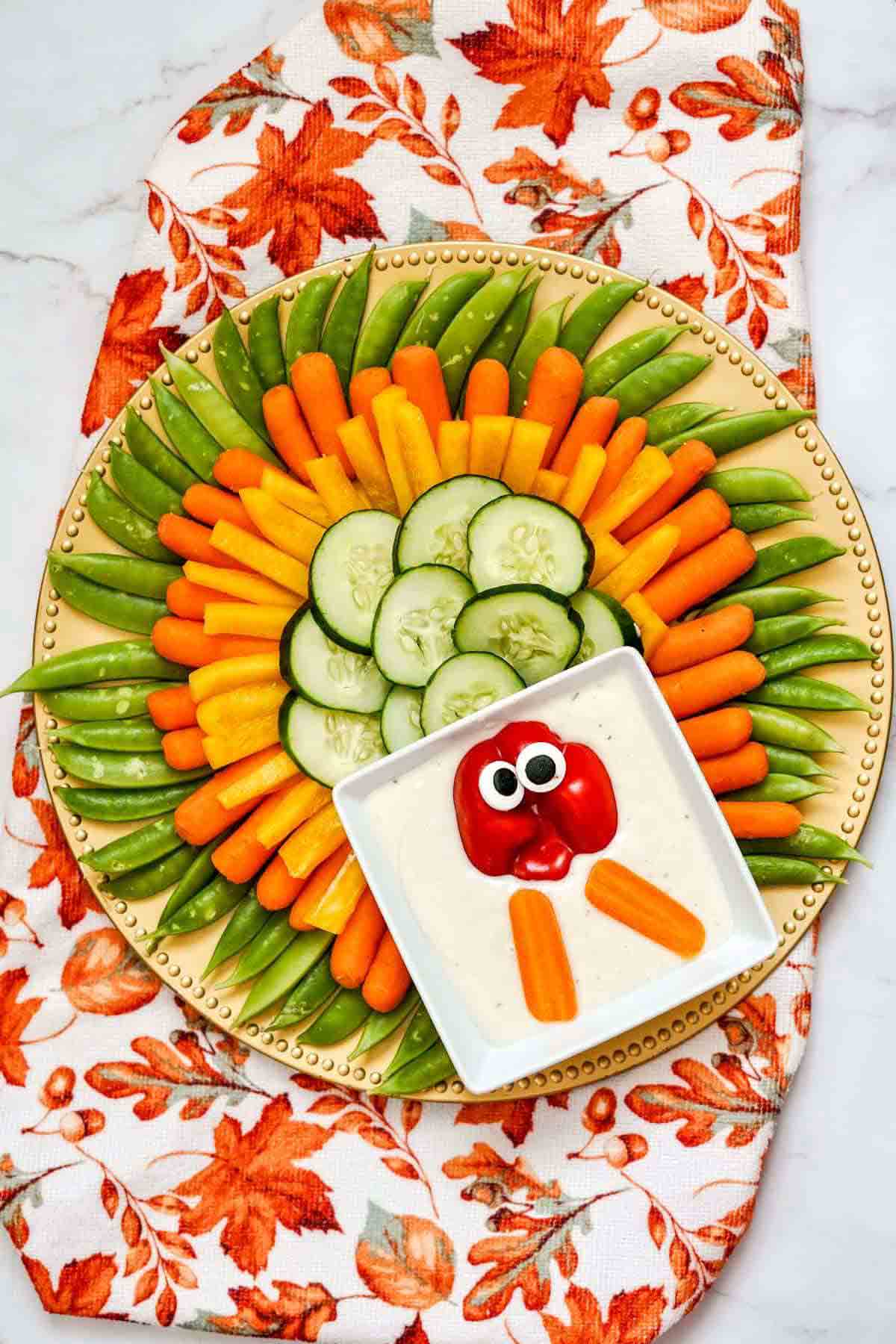 This pumpkin soup is creamy and comforting, making the perfect start to your Thanksgiving dinner.
This butternut squash soup is made with just 3 simple ingredients and takes less than an hour to make.
Silky smooth sweet potato soup with a burst of umami flavor and a touch of warming ginger. This makes a delicious, healthy appetizer and it's so easy to customize to your preference.
Sauces
Next, we have the sauces. These are must-have recipes for any vegan Thanksgiving menu.
Hearty brown gravy with a rich, savory flavor. A must-try recipe for the holidays.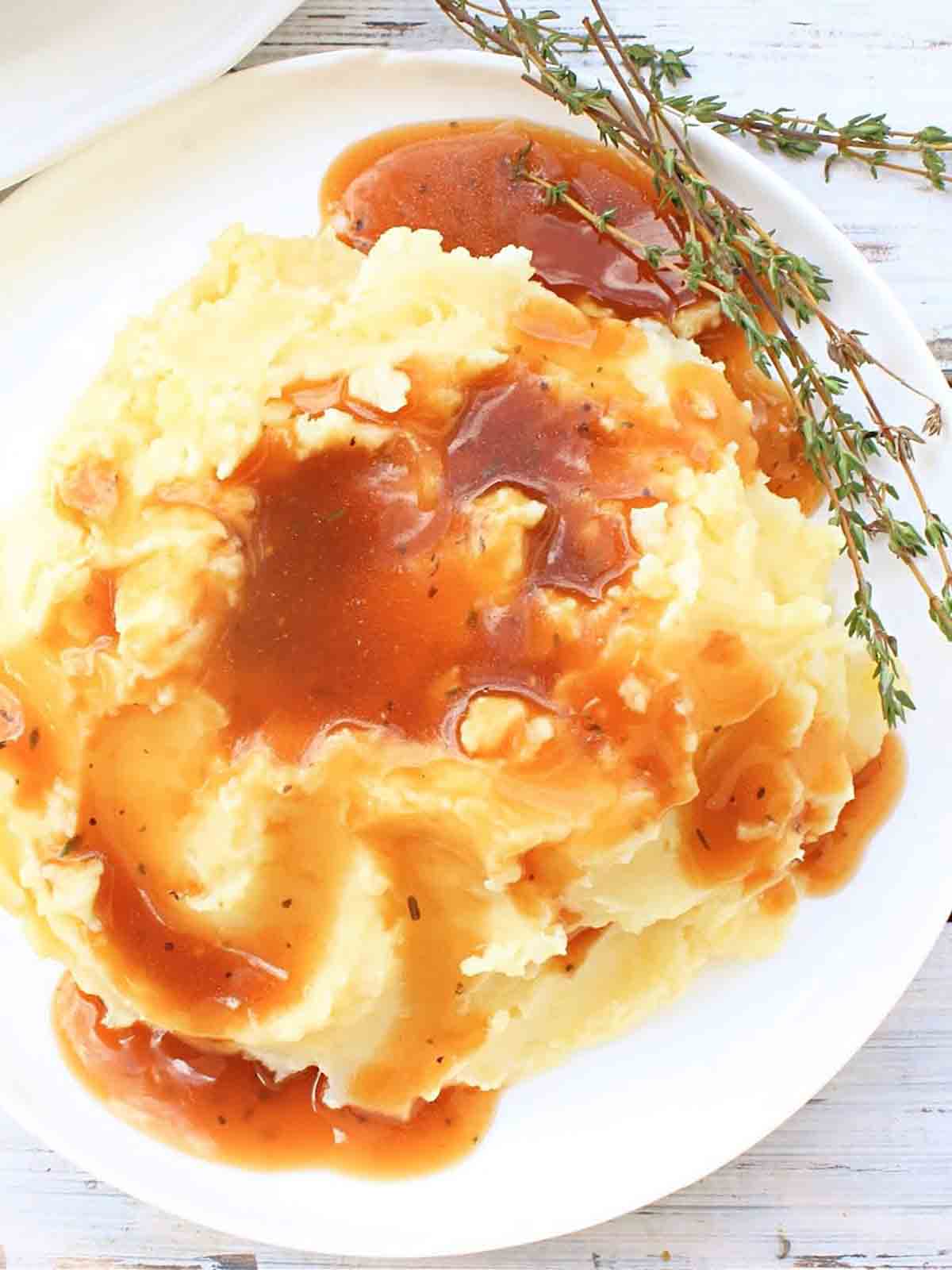 This mushroom gravy is sure to be a hit with both vegans and meat-eaters. It's rich and creamy, packed with mushroom flavor.
This applesauce is an essential addition to your collection of vegan holiday recipes! You'll only need 4 ingredients to make it!
Once you try this cranberry sauce, you'll never want to go back to the canned stuff again! This recipe is naturally sweetened and gluten-free, making it suitable for the whole family.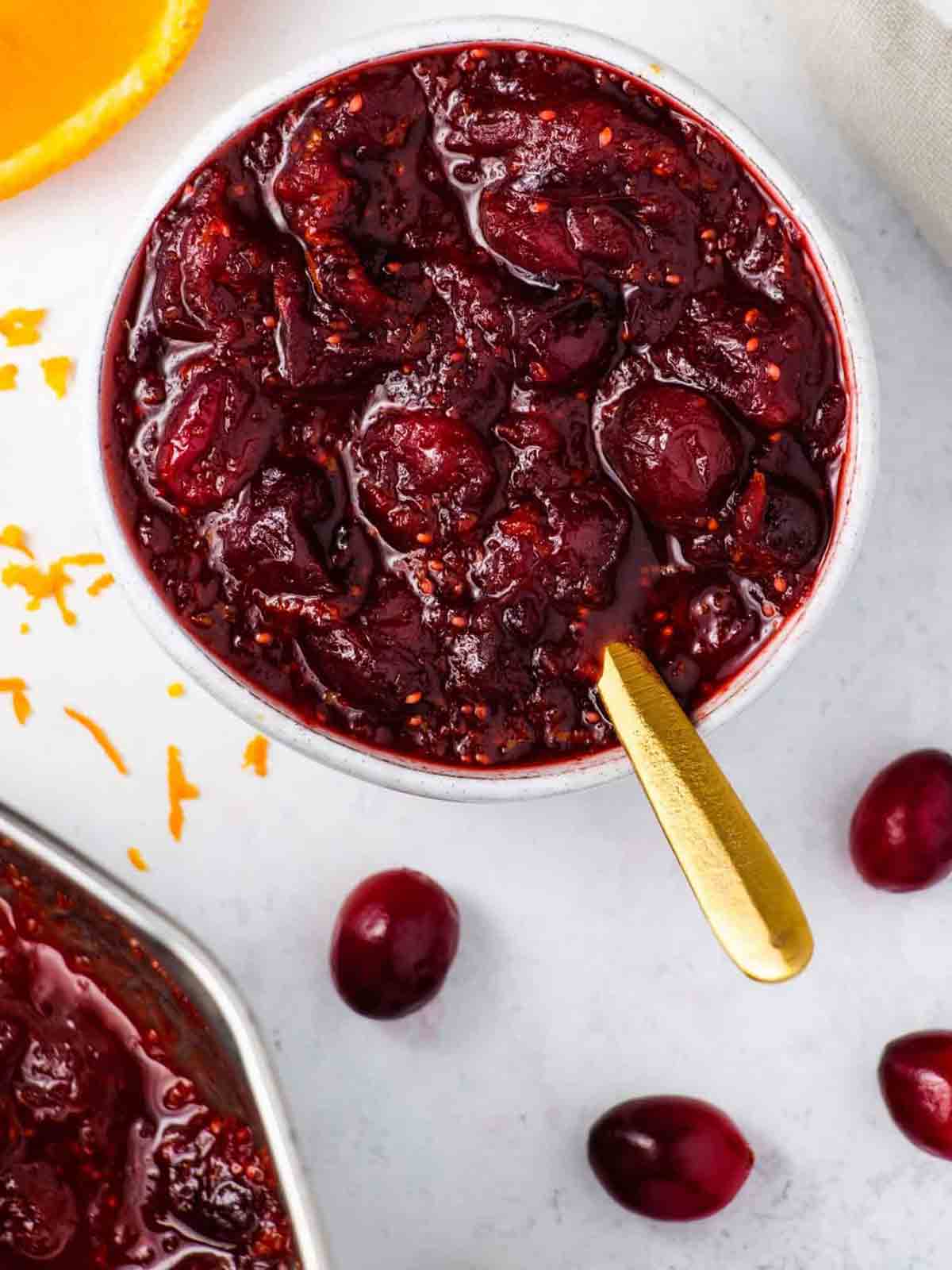 Sweet, tangy relish with a slight kick of spice. This is one of the best vegan Thanksgiving recipes to serve with crackers or as a side to your main meal.
Sides
Next up are the sides. There are almost 20 recipes to choose from in this section so you're sure to find something new to try.
Mashed potatoes, panko, and a super tasty maple mustard jackfruit filling come together to make these crispy mashed potato balls. They're fun to make and are great for kids helping in the kitchen.
These light and fluffy pumpkin dinner rolls can be made with a bread machine or stand mixer. Serve them alongside soup or your main meal for this year's vegan Thanksgiving menu.
How impressive does this pumpkin sourdough bread look?! It's just like the traditional kind of sourdough but shaped like a pumpkin (!) and with a little pumpkin puree added for extra flavor.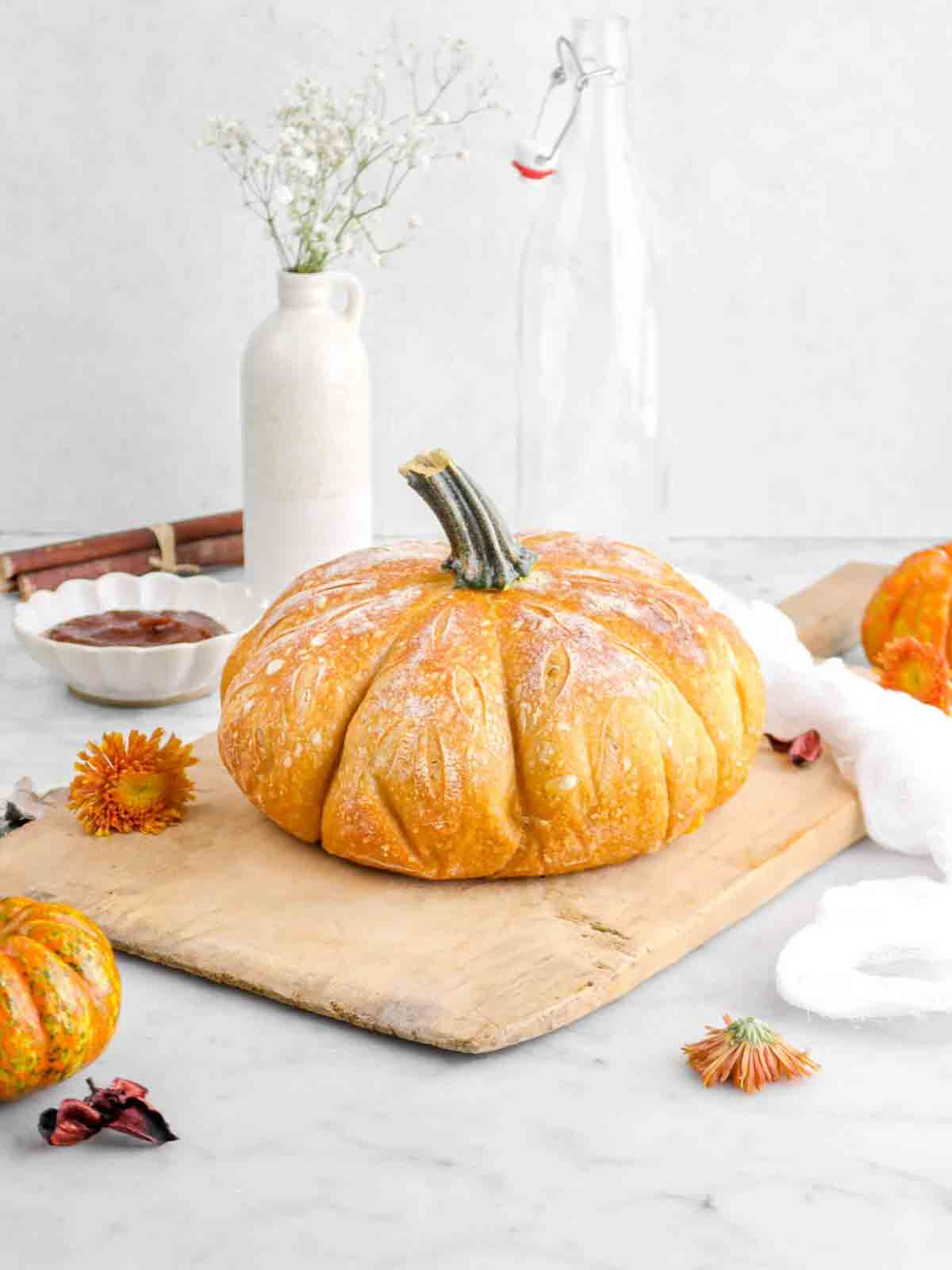 No one will ever guess that this savory stuffing is completely vegan! It's made with onion, celery, and fresh herbs for an authentic flavor.
This stuffing casserole is bursting with fall flavors and uses simple, wholesome ingredients. If you're looking for new vegan Thanksgiving recipes to try this year, this is a great option.
This sweet potato mash gets its silky texture from coconut milk and coconut cream instead of dairy. This is a quick and easy recipe with just 5 ingredients.
These are the creamiest, fluffiest mashed potatoes you'll ever try! Made with cashew cream, garlic and chives, these are bursting with flavor.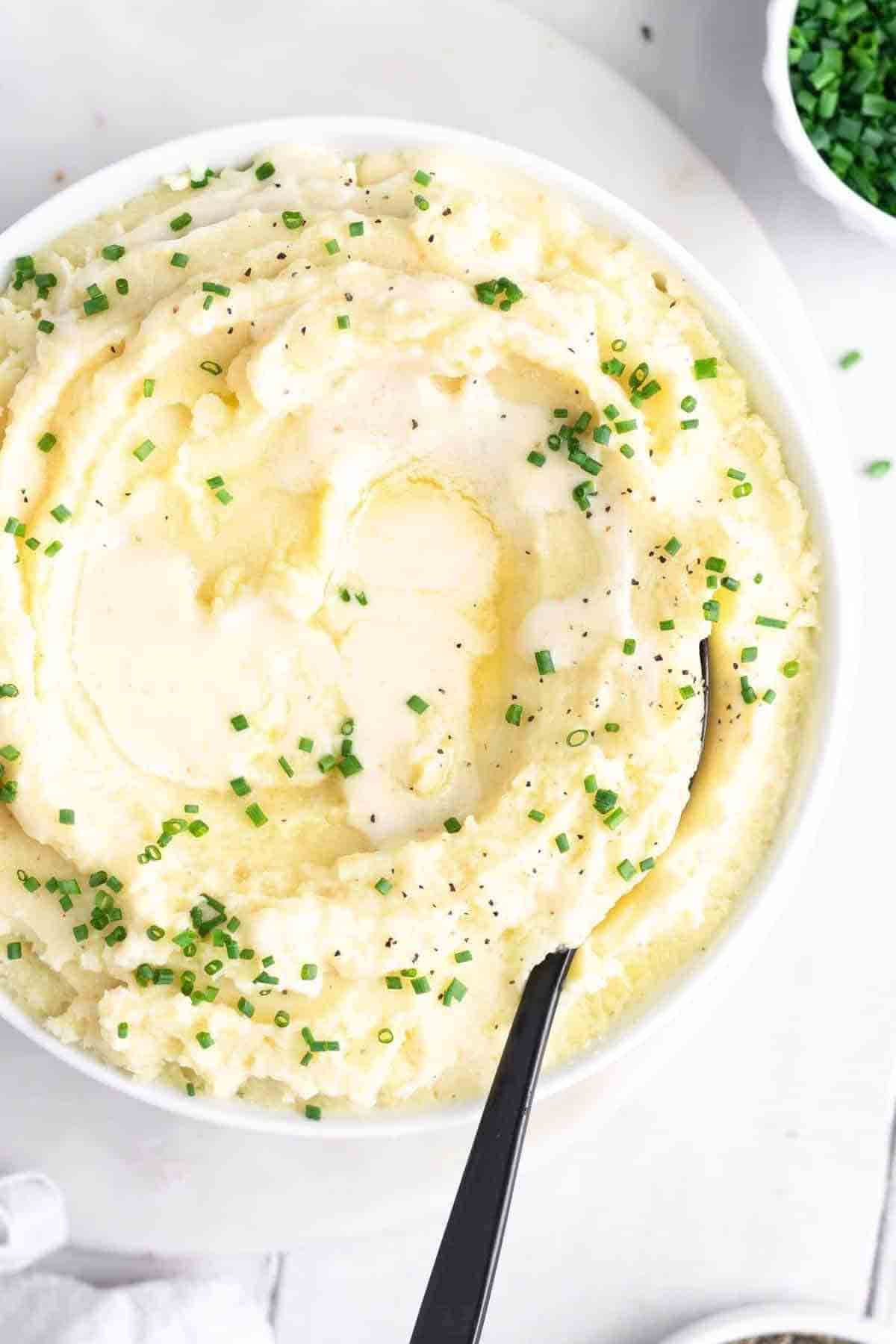 Classic cornbread made vegan, oil-free and healthy! Made from start to finish in just 30 minutes, making it a super easy vegan Thanksgiving menu addition.
This dish makes a great alternative to candied yams. It's bursting with holiday flavors and can be enjoyed alongside other vegan Thanksgiving recipes.
This creamed corn is a low-effort but delicious side dish and it can be made with just 6 ingredients. It's sweet and savory with a hint of spice.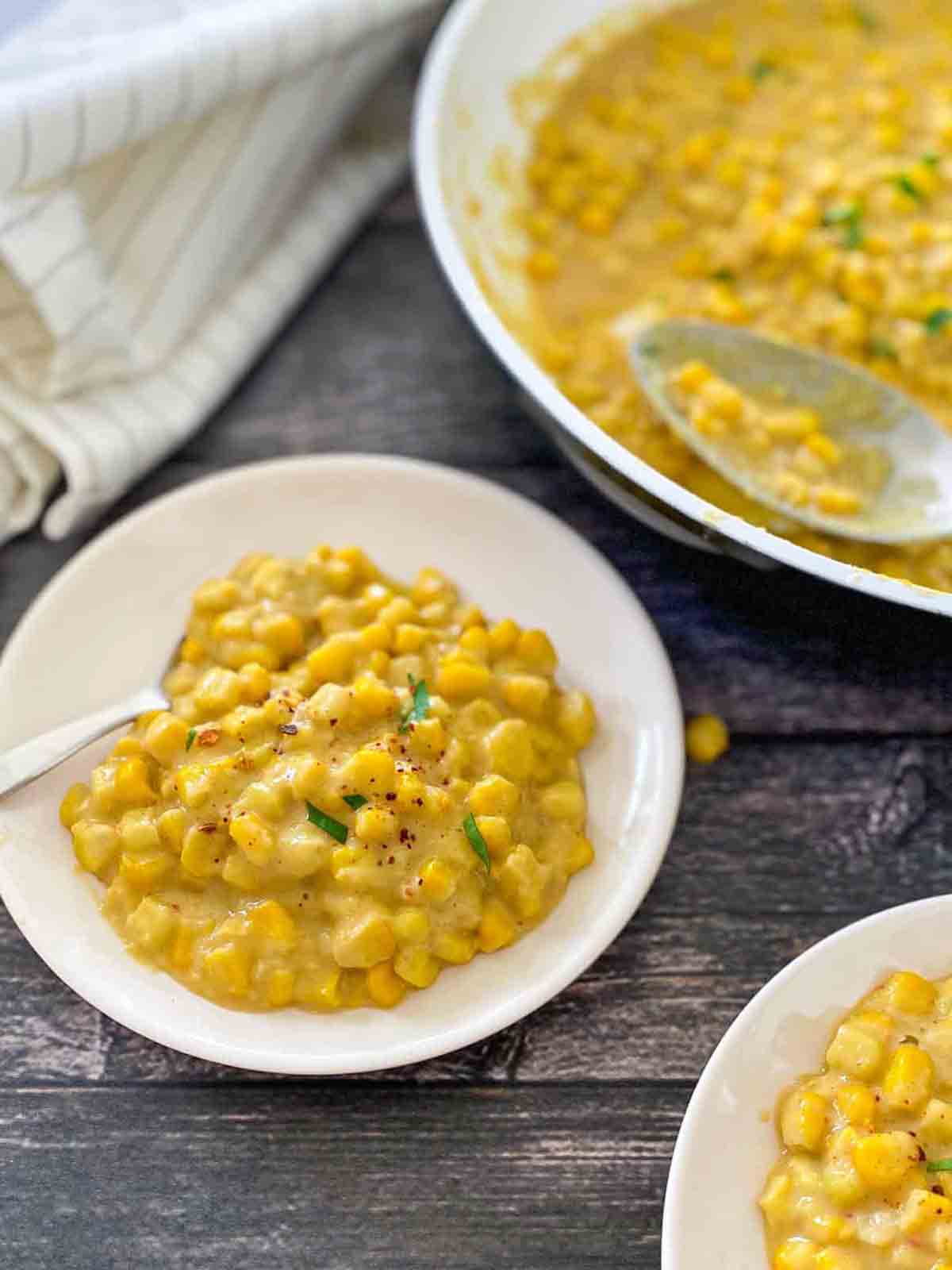 These balsamic maple sprouts might just become one of your new favorite vegan holiday recipes! A simple dish that's sure to be a crowd-pleaser.
If you're looking for a creamy, comforting Thanksgiving dish, this is the one for you! It's great for sharing with friends and family.
You can't have a holiday dinner without carrots! These maple garlic & rosemary carrots make a great addition.
A simple dish that brings together lots of delicious flavors and colors. It's sweet, fragrant, fresh and crunchy.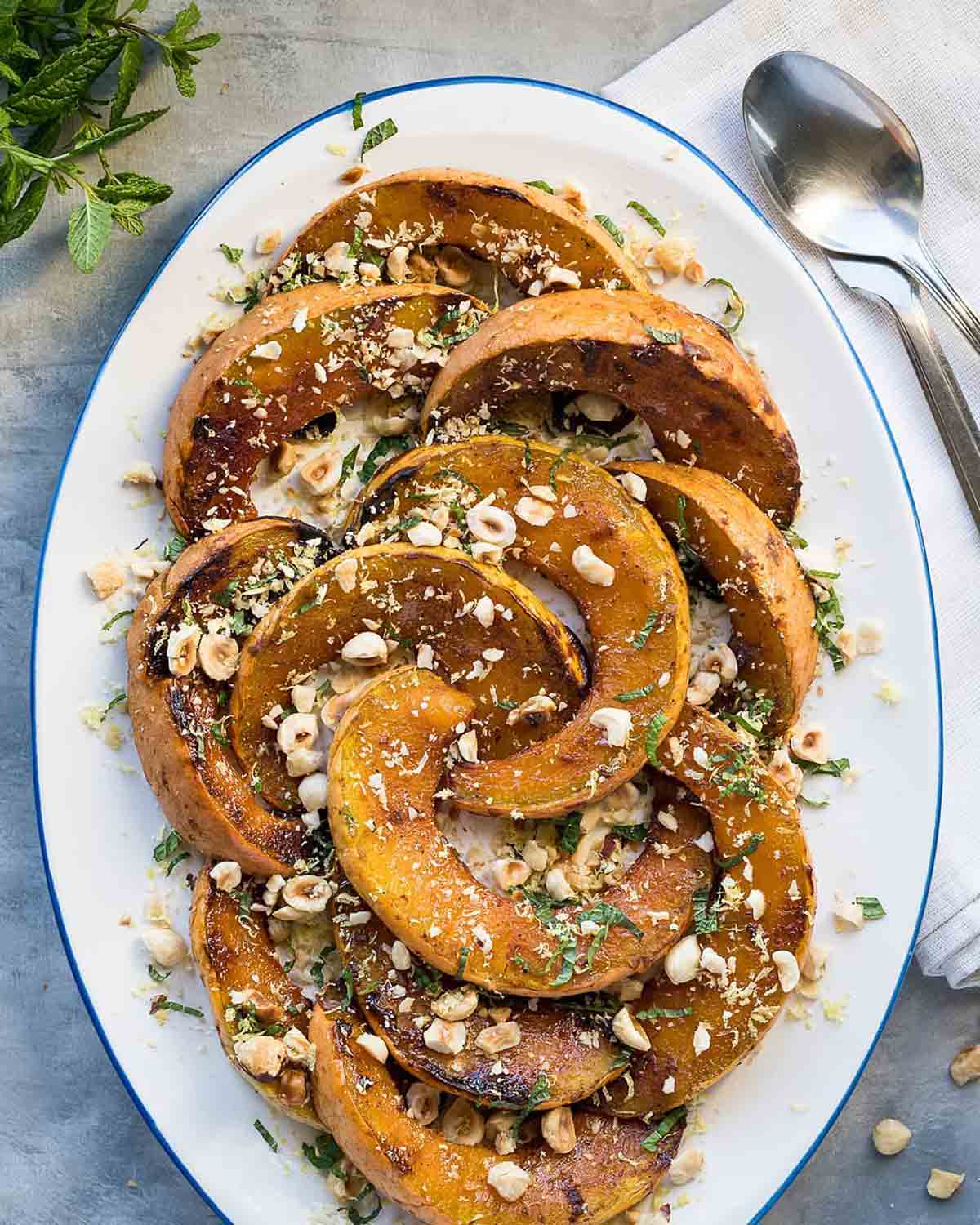 Rich braised red cabbage with a touch of warming spices. Perfect for serving alongside your main course.
Fresh green beans, shallots, tomatoes, basil and pine nuts combined together in one delicious recipe. This serves up to 6 people so is great for dishing out at holiday dinners.
These roasted onions are sweet and full of flavor. Drizzle on some balsamic glaze just before serving to take the dish to the next level!
A pasta dish that's cheesy, creamy and garlicky- what more could you want?! This is a classic, comforting recipe and makes the perfect side dish.
This mac and cheese is nut-free and gluten-free, yet is still as creamy and indulgent as you'd expect. It's super quick and easy too- this vegan Thanksgiving recipe comes together in just 20 minutes.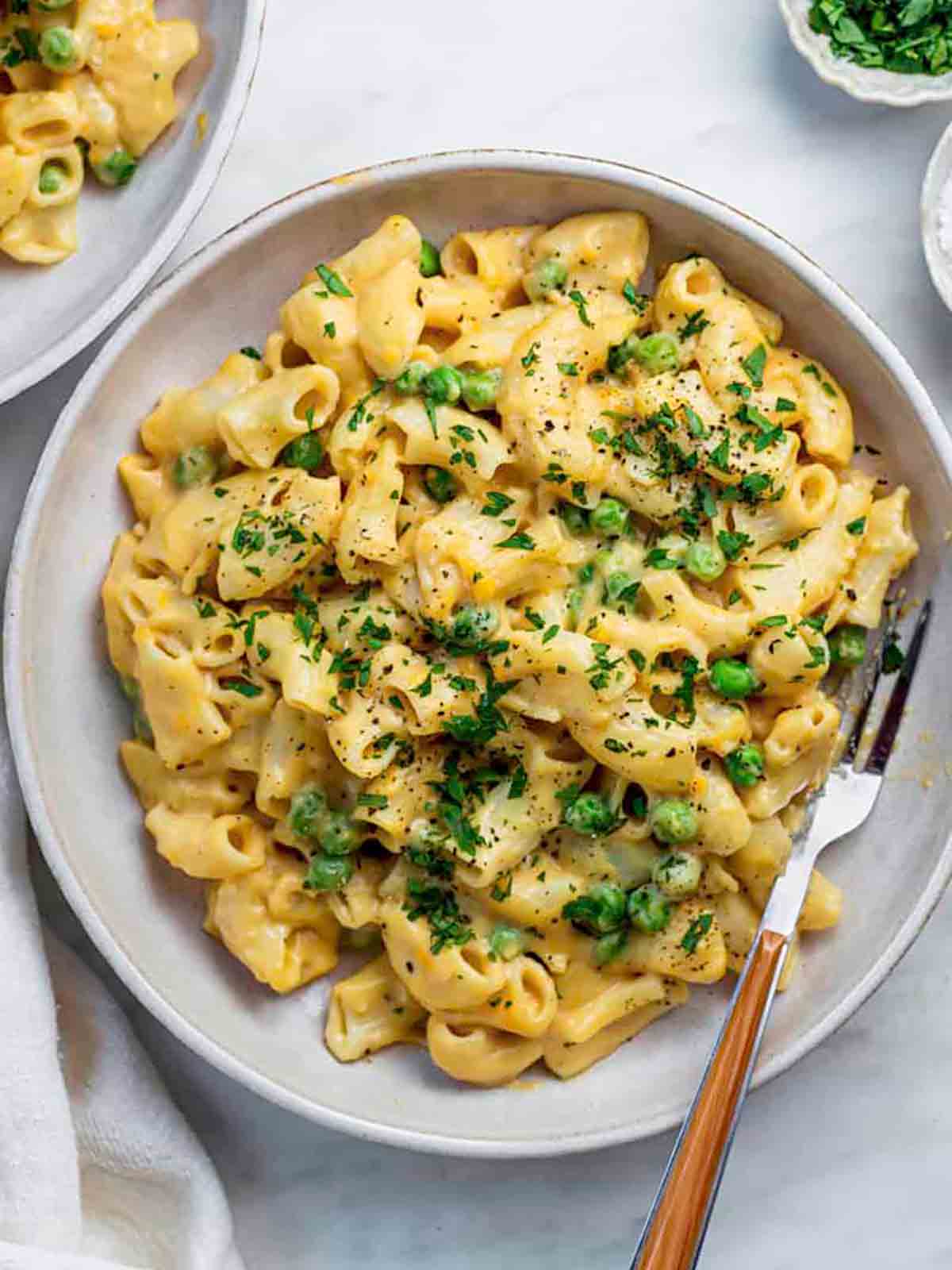 Mains
Now for the mains. Whether you prefer meat substitutes or plant-based, veggie-filled options, there is a whole bunch of vegan holiday recipes for you here!
This roast 'beef' is so good that it'll impress even the meat-eaters at this year's vegan Thanksgiving dinner. It's high in protein and is packed with flavor.
No-fail stew and dumplings! This is a great recipe to choose if you want to prepare in advance as it lasts for up to 3 days in the fridge!
All the best components of a holiday dinner- made into an impressive savory cake! Made with marinated tofu, stuffing, sprouts, mashed potatoes and gravy.
This vegan turkey can be parbaked ahead of time to make your vegan Thanksgiving menu run as smoothly as possible. It's tender on the inside with a crispy, herby outside.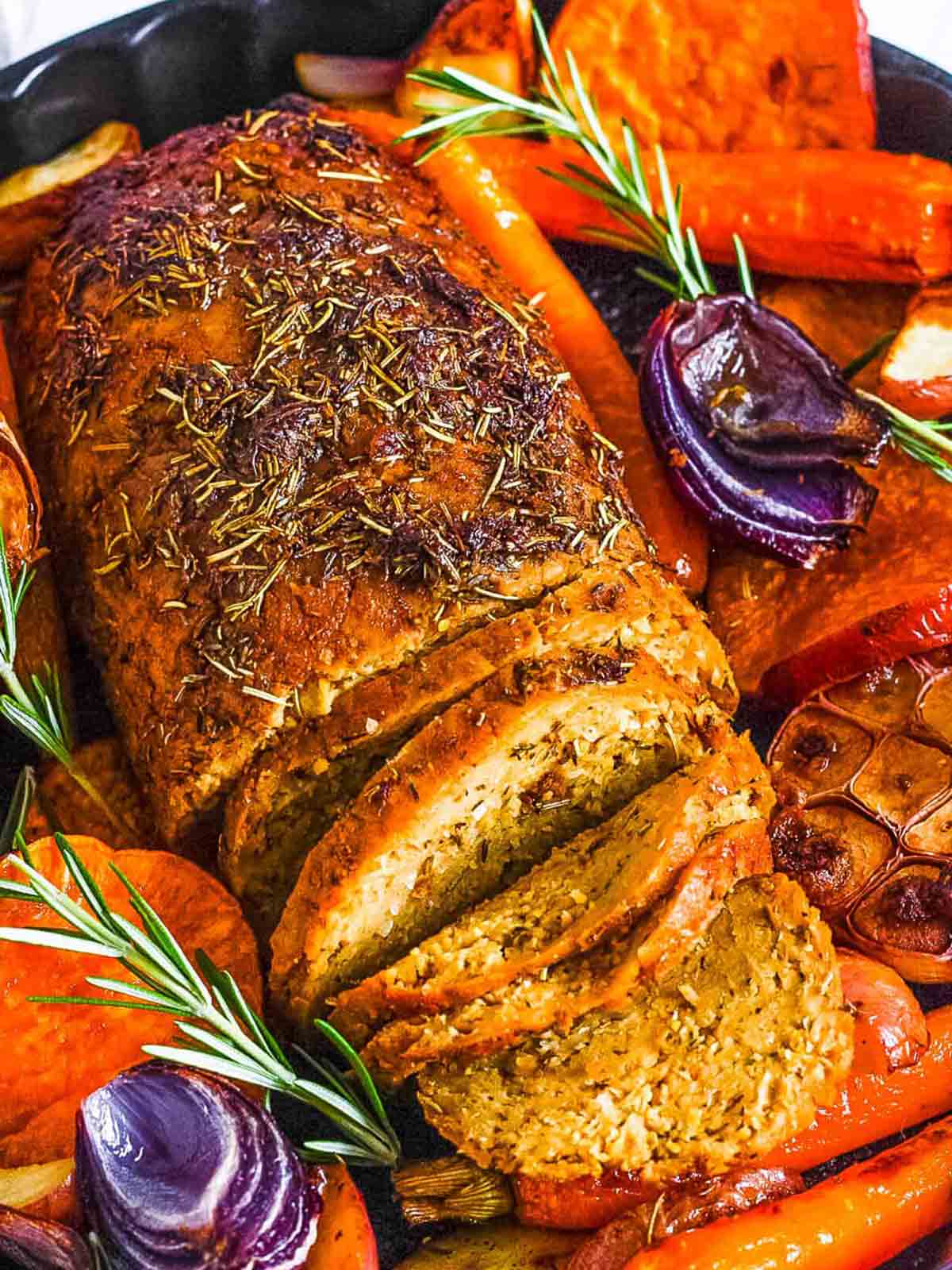 Cauliflower steak makes a great main dish for the veggies and vegans in the family and it can be dressed up with any flavor you like.
This Tater Tot casserole is creamy and gooey on the inside and crispy on top. It requires just 3-4 ingredients and is great for both adults and kids.
Rich, creamy, and cheesy risotto with hints of pumpkin, cinnamon and sage. It's gluten and dairy-free so can be enjoyed by all, regardless of dietary requirements.
This vegan ham is sticky, smoky, sweet and juicy. It's complete with maple brown sugar glaze and makes the ultimate vegan Thanksgiving main meal!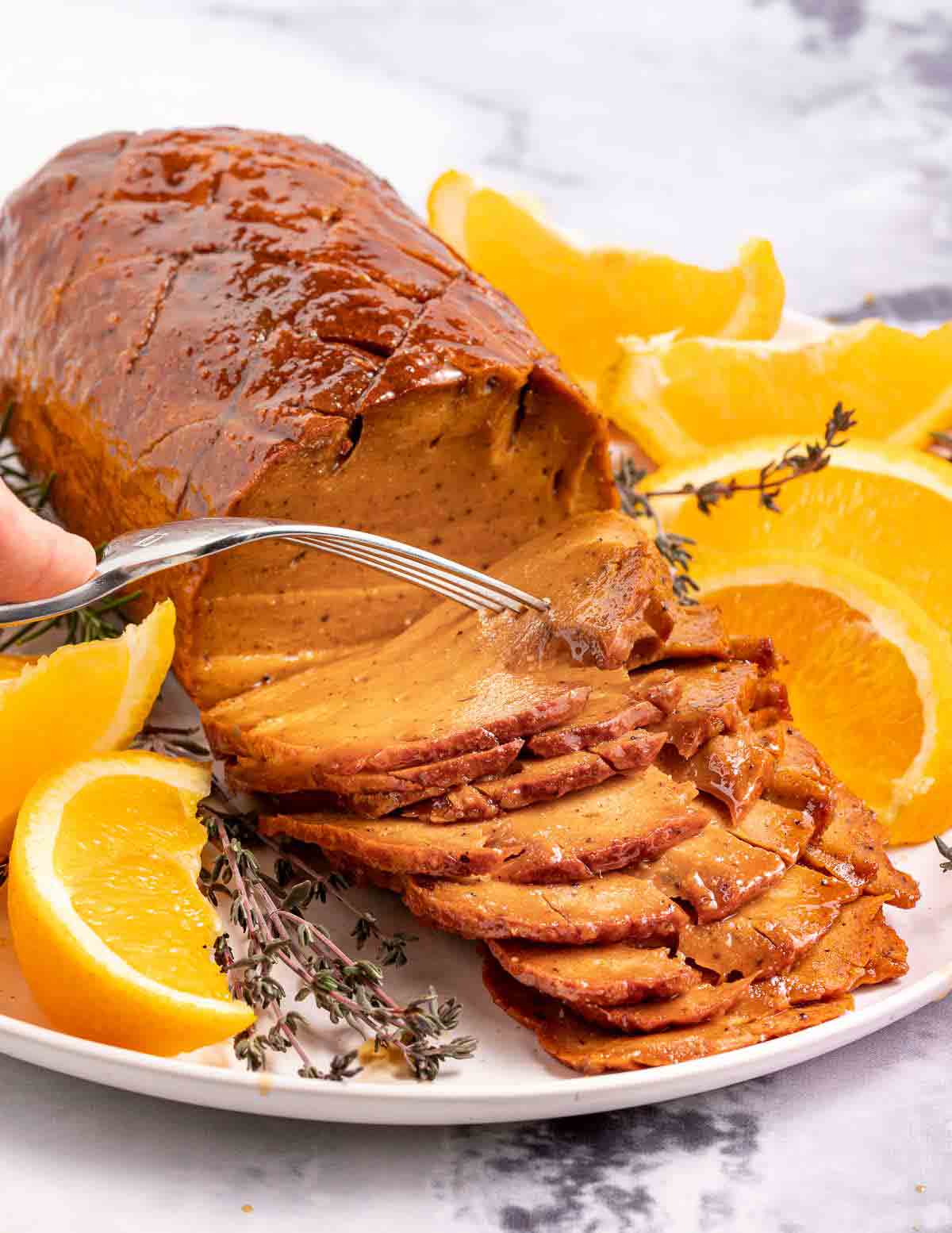 This crispy chicken is brined in a tangy buttermilk marinade and fried in a Southern-style batter. It's crunchy, 'meaty' and bursting with flavor.
Layers of crispy puff pastry filled with veggies and creamy sauce. These mini pies are made in the air fryer which is great if you're cooking for a smaller group.
This lentil loaf is rich, moist and juicy, and even better, it's easy to make! It makes a great vegan main option for those who don't like meat substitutes.
This lentil meatloaf comes in handy muffin form! Topped with a balsamic ketchup glaze, these are bursting with flavor.
An all-in-one meal that's full of warm spices, and sweet and savory flavors. It's full of wholesome ingredients and makes a vibrant addition to any vegan Thanksgiving menu.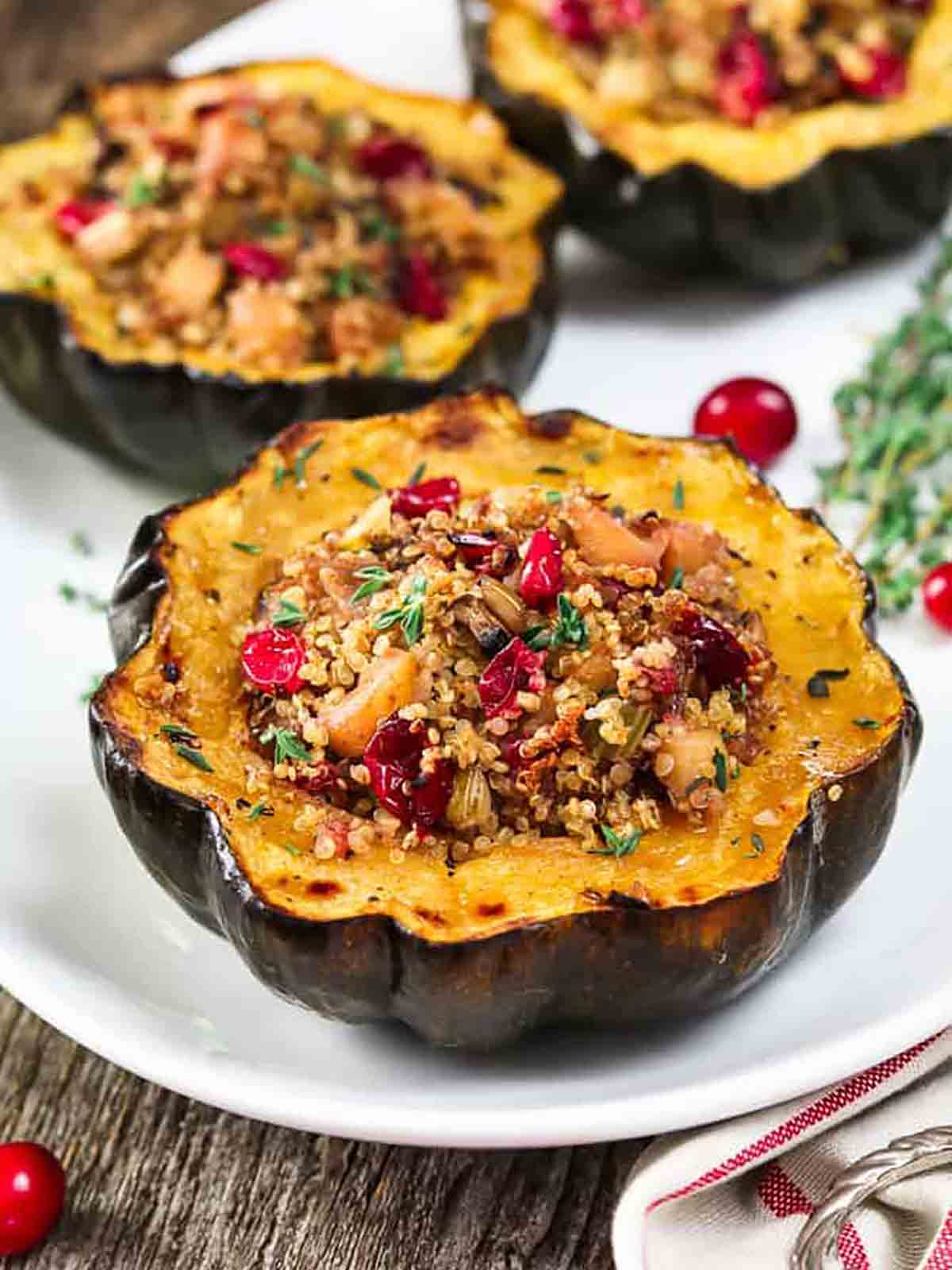 A homemade, gluten-free, and vegan copycat of the classic Jiffy recipe. This recipe contains just 5 ingredients and is great for feeding a crowd.
This is nothing like the bland nut roasts you might be imagining! It's super flavorful, packed with protein, and has a gooey vegan cheese layer in the middle. Yum!
This 'vegan Thanksgiving recipes' post wouldn't be complete without green bean casserole. A dairy-free green bean casserole that's rich and indulgent. It's made with fresh green beans, homemade cream of mushroom soup and crunchy croutons.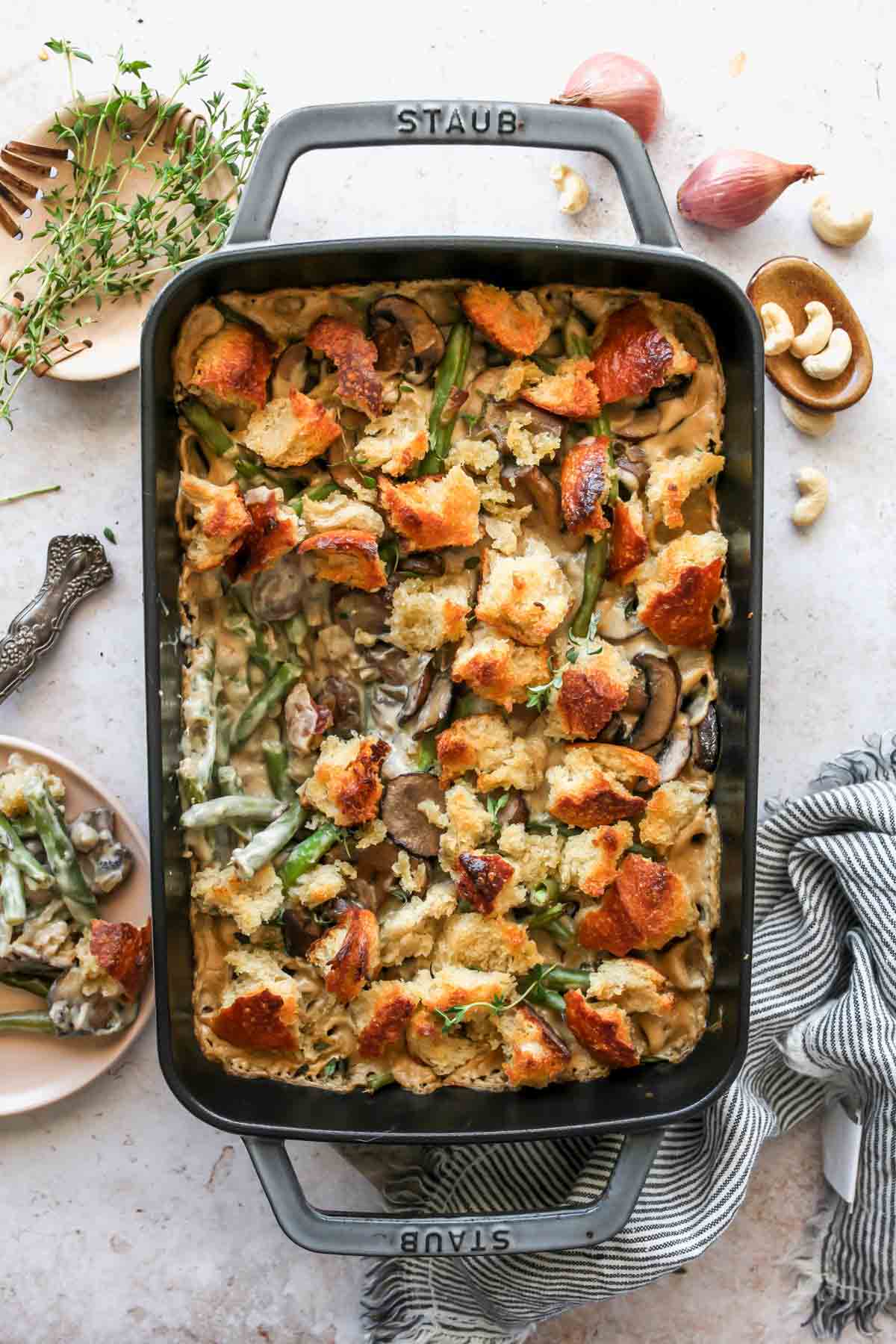 A delicious crowd-pleaser for any holiday dinner. It's made in one pan, packed full of veggies, protein, and fiber.
This lentil Wellington is stunning to look at and scrumptious to eat. A savory lentil loaf wrapped in flaky puff pastry.
Desserts
Last but not least are the desserts. These sweet vegan holiday recipes include everything from pies and cakes to cookies and cheesecake.
Can't decide between apple pie and apple crumble? Enjoy both with this Dutch apple pie! A shortcrust pastry base, sweetly-spiced apple pie filling, and a crunchy streusel topping.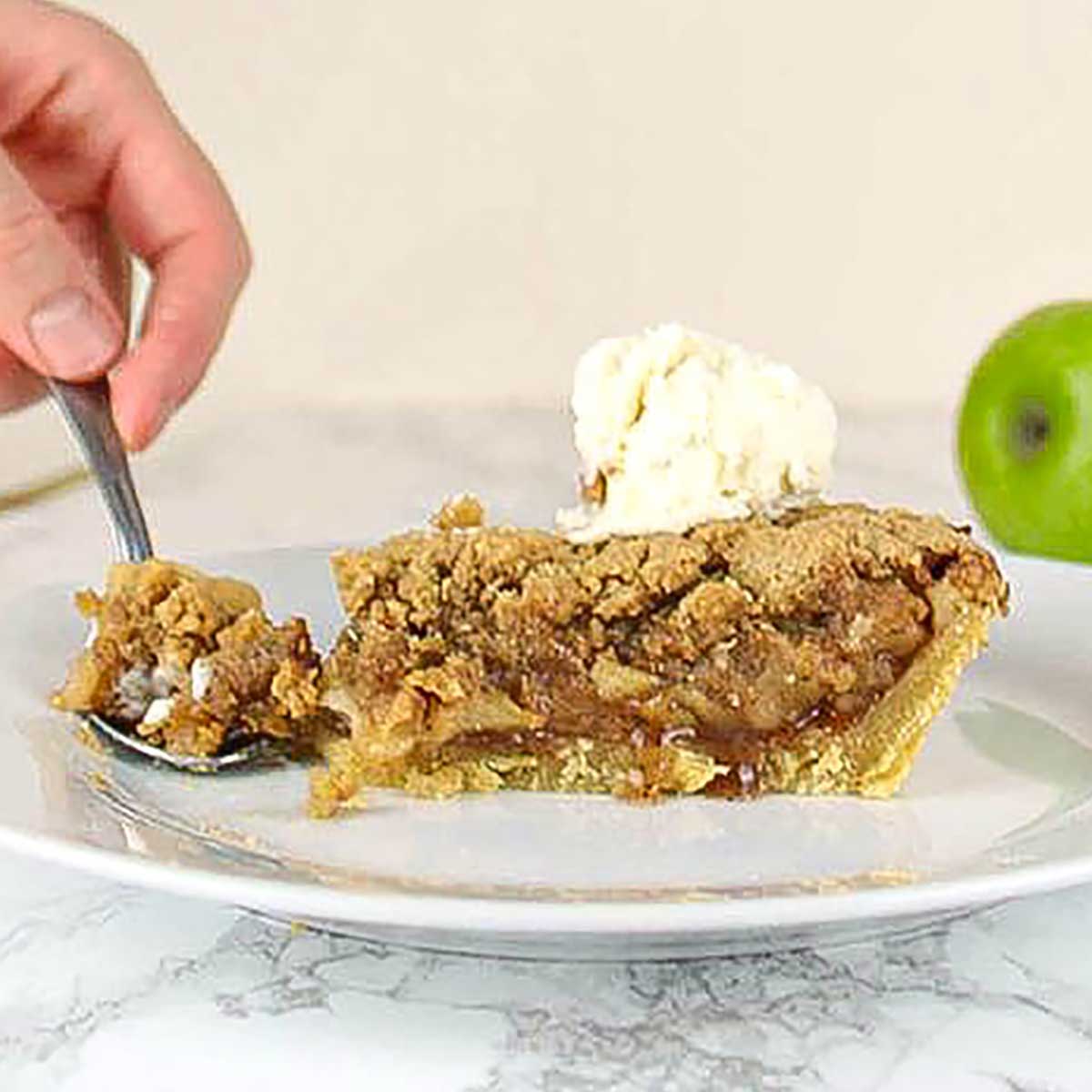 If apples are not your thing, try this pumpkin version instead. A gingersnap cookie crust, soft pumpkin filling, and a crispy crumble topping.
You just can't have vegan Thanksgiving dessert without pecan pie! This pie melts in your mouth and can be made with store-bought or homemade pie crust.
Made with coconut cream and naturally sweetened, this pecan cream pie is a wholesome dessert that can be enjoyed by all.
This sweet potato cake is filled with warming spices and drizzled with golden syrup. It's a sweet, indulgent, elegant dessert that makes a great alternative to pie.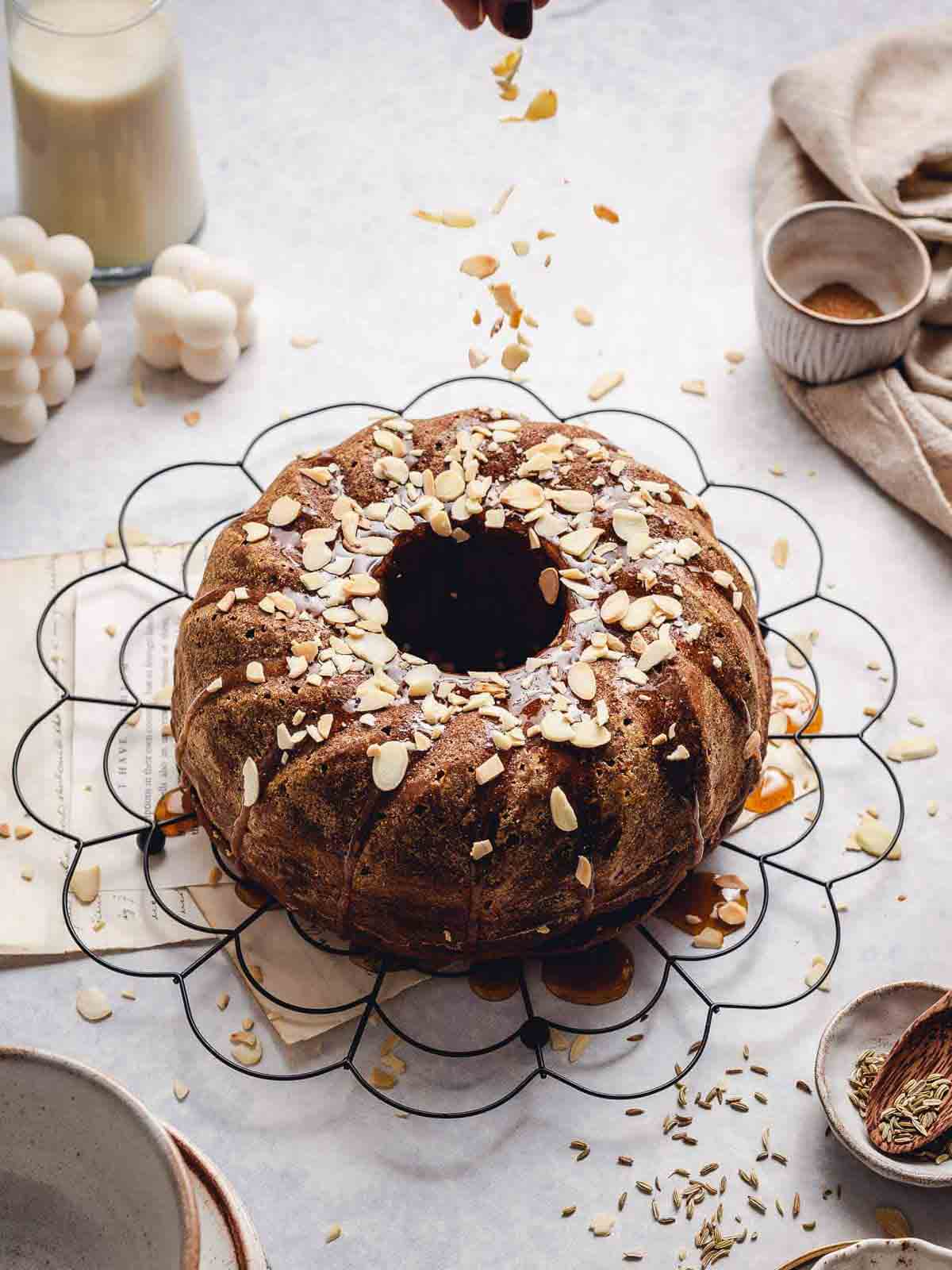 This candied yam casserole is a great vegan Thanksgiving recipe for sharing. Made with canned yams or sweet potatoes, brown sugar, pecans, and marshmallows.
A classic holiday recipe but with a chocolatey twist. A 'buttery' pie crust filled with chocolate-swirled creamy pumpkin filling.
If you're looking for a gluten-free and refined sugar-free dessert, give this pumpkin cake a go. It's topped with dairy-free cream cheese frosting, for an extra touch of indulgence.
These pecan pie cookies are a beginner baker-friendly alternative to homemade pie. Chewy cinnamon cookies filled with pecan pie filling.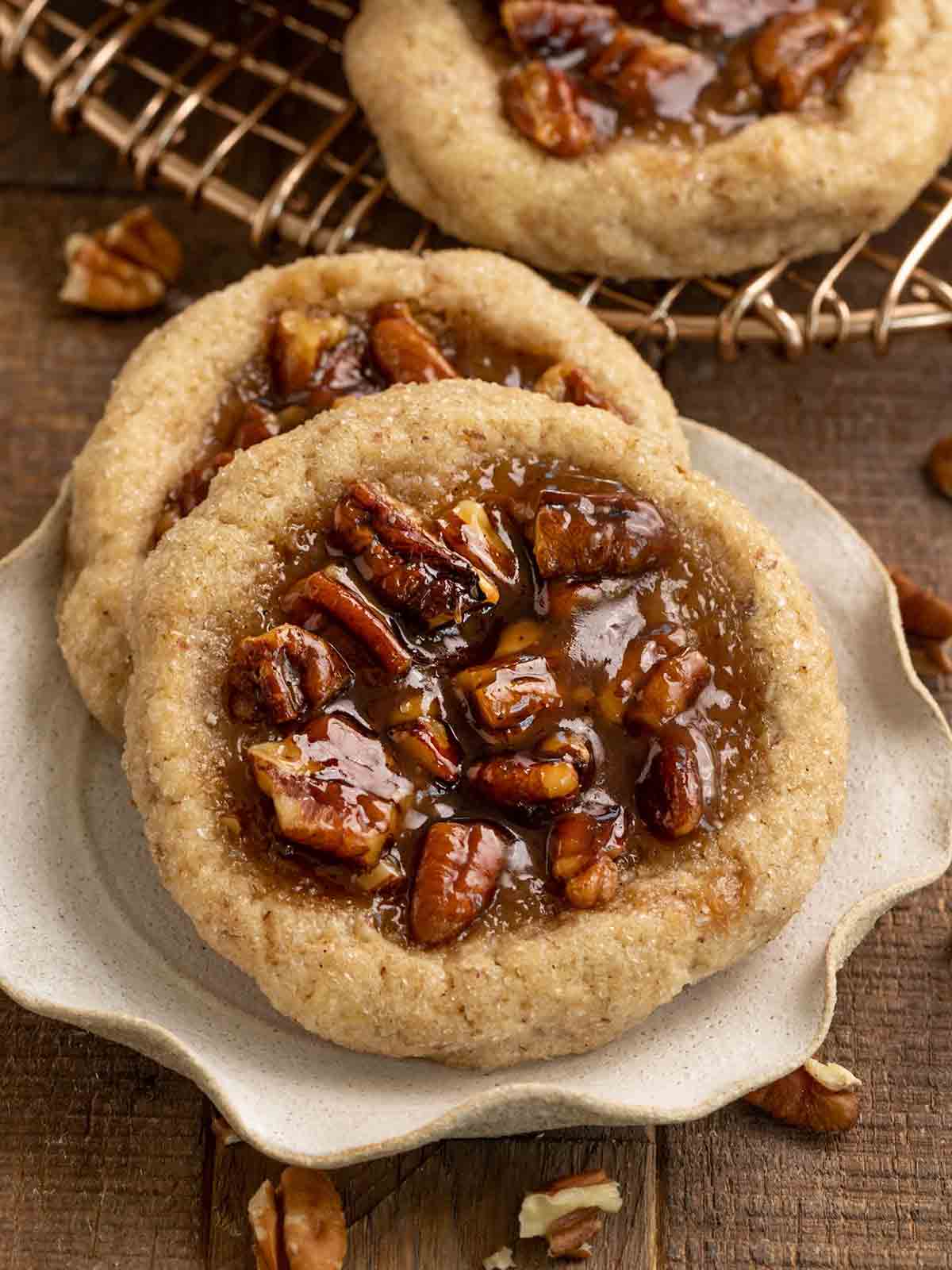 This peanut butter pie makes an easy, no-bake dessert- just blend, pour and freeze! It's rich, smooth, creamy and pudding-like.
This sweet potato pie is gluten-free, nut-free and of course, vegan. It has a creamy texture and delicious flavor that is sure to impress.
This is a truly festive dessert to enjoy after your holiday dinner. The filling is made with just 6 wholesome ingredients and the whole recipe is oil-free.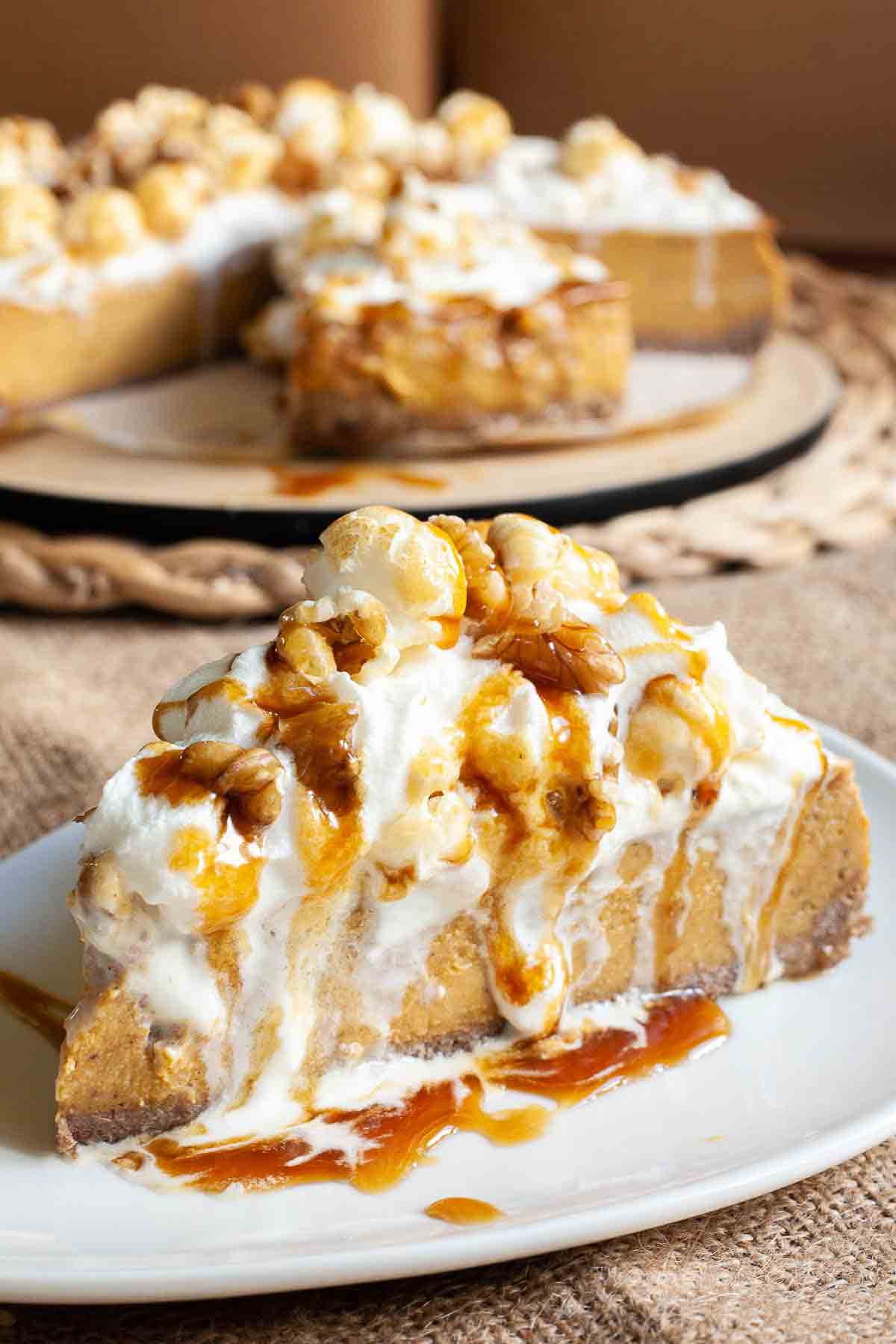 That's all for now. I hope you like these vegan Thanksgiving recipes. If you find this post useful, please give it a share using the share buttons on this page. Enjoy! xo

55+ BEST Vegan Thanksgiving Recipes (Appetizers, Mains, Sides & Desserts)
A selection of tasty recipes for this year's holidays. The perfect vegan Thanksgiving menu.
BakedByClo is a participant in the Amazon Services LLC Associates Program, an affiliate advertising program designed to provide a means for sites to earn advertising fees by advertising and linking to Amazon.com. This site may contain some of these links to Amazon.com & other affiliate programs. If you make a purchase through one of those links, BakedByClo will receive a small commission from the purchase at no additional cost to you.