Is Apple Pie Vegan? Here's Everything You Need To Know
Apple pie is a comfort food for many in the Winter months, with its flaky, buttery crust and sweetly-spiced fruity filling. It's a simple dessert that's widely available and loved by all, but is apple pie vegan? Let's take a look!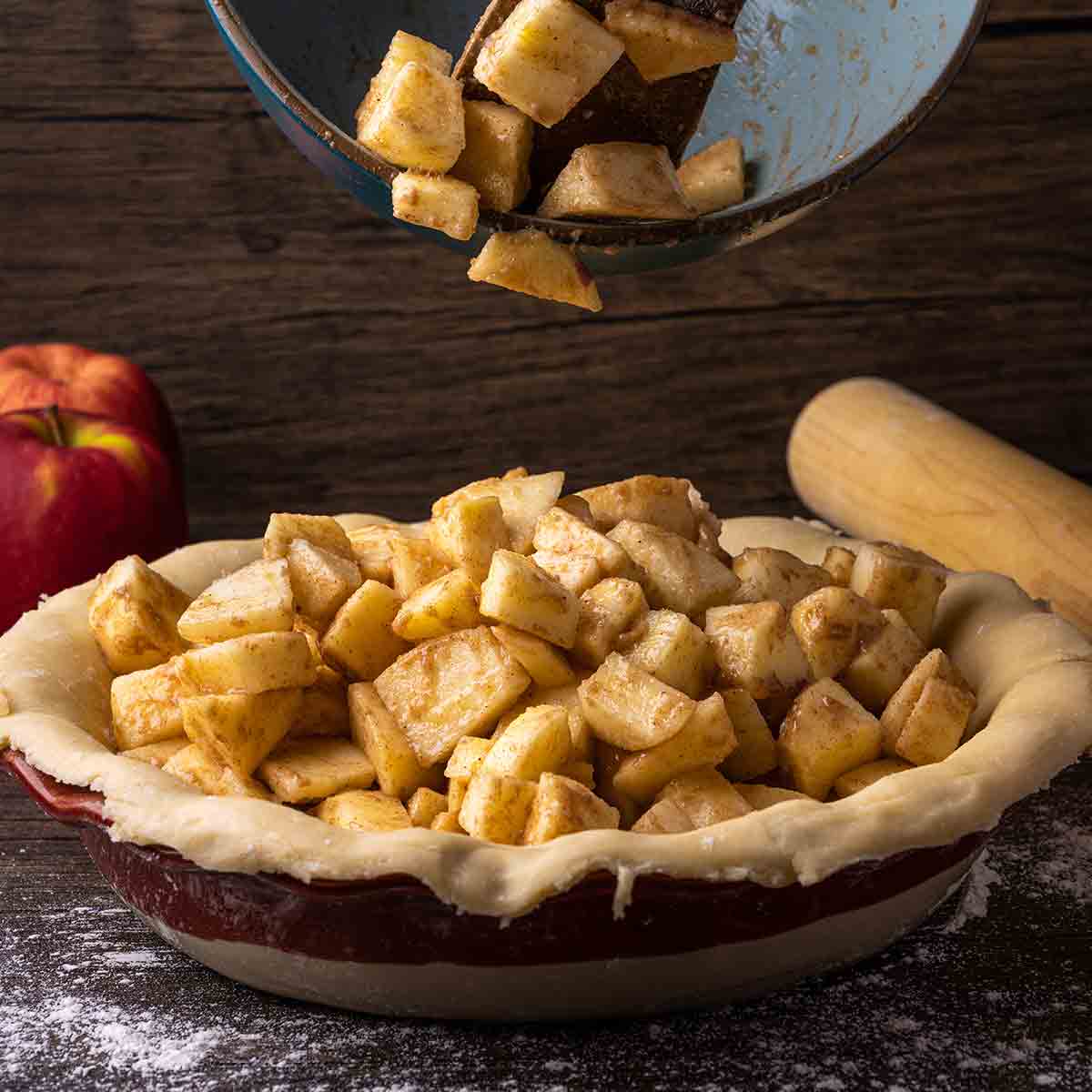 I don't know about you, but as soon as Autumn swings around, everything I eat HAS to be covered with cinnamon and warm fruits…my morning porridge, pancakes, and of course, all of the desserts I make.
One of my favourite desserts to make at this time of year has always been apple pie. For a few years in a row, I used to go apple picking and then head home to make fruit pies and crumbles. They are so quick and easy to make, especially if you use ready-made pastry!
American or British?
Despite now being referred to as an American dessert by many, apple pie actually originated in England. It's thought to have been around since the Middle Ages!
The original apple pie was quite different from the popular dessert of today. The first ever recorded apple pie recipe by Geoffrey Chaucer was made with apples, saffron, figs, raisins and pears. It didn't actually contain any (added) sugar- at the time it was seen as more of a savoury dish, often being served with cheddar cheese.
Over time, as the affordability of sugar increased, apple pie turned into a sweet dessert that is more similar to the version that we all know and love now.
What's apple pie made of?
Let's take a look at the ingredients of a typical apple pie recipe.
Flour. Flour is the main ingredient for the shortcrust pastry, providing structure. Flour is vegan-friendly.
Butter. Butter is made from cow's milk so is not vegan. However, there are many vegan butter alternatives that can be used for baking.
Apples. Granny Smith apples are the type most recipes call for but sometimes Bramley cooking apples are used too. Apples are a fruit so they are of course vegan-friendly!
Sugar. Apple pie filling can be made with caster sugar or brown sugar, or sometimes a mix of both. All sugar produced in the UK is vegan-friendly. In other countries such as the USA, it may or may not be vegan depending on the source. Your safest bet is to buy organic sugar, which is vegan by default.
Spices. Cinnamon is the most common spice added to apple pie filling but other popular ones include nutmeg, cardamom and ginger. All natural spices are vegan-friendly.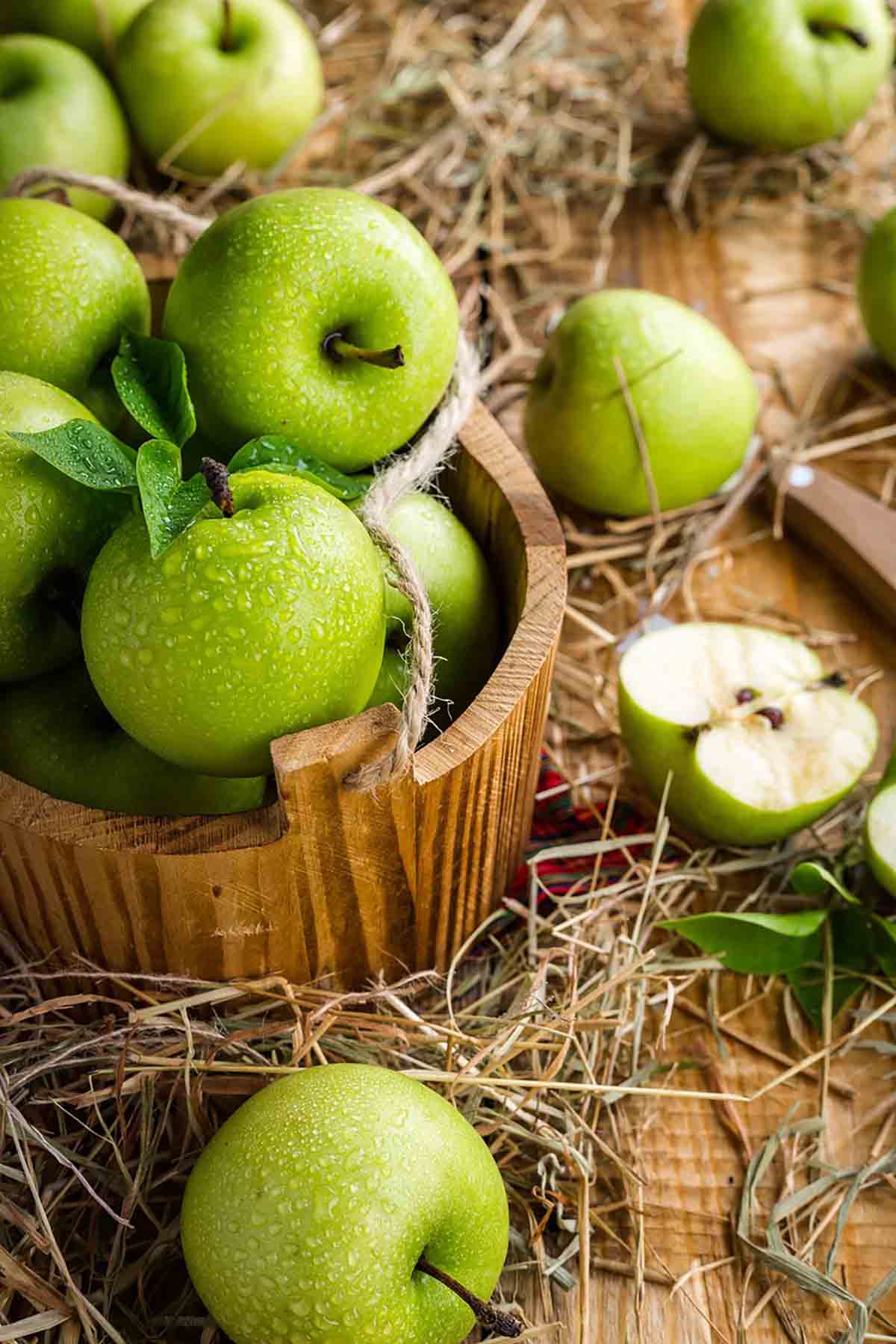 Does it contain eggs?
Some recipes call for eggs in the pastry but this isn't totally necessary for a good flaky crust. Many shortcrust pastry recipes contain only flour, butter and water. Sometimes a small amount of sugar is added too.
If you don't want to make your pastry from scratch, you can use ready-rolled shortcrust pastry, which is almost always vegan too. Just be sure to double-check the ingredients list before buying.
Is apple pie vegan?
Although it's not always the case, apple pie is often vegan. There are many store-bought apple pies that are made with vegetable oils rather than butter, meaning they're free from animal products.
I find that this to be especially true for the cheaper pies, whereas the more expensive ones seem to contain butter/milk.
Homemade apple pie can be made using dairy-free butter in order to make it vegan. If in doubt, always check the ingredients before buying or ask your server if eating out.
Is apple pie gluten-free?
Traditional apple pie is not gluten-free because it contains wheat flour. There are many recipes online for gluten-free apple pies and there are plenty of special gluten-free versions you can buy from stores.
Where to buy vegan apple pie
Here's a list of all of the dairy-free apple pies I could find that are available to buy. There are a couple of gluten-free ones listed too. I hope it helps!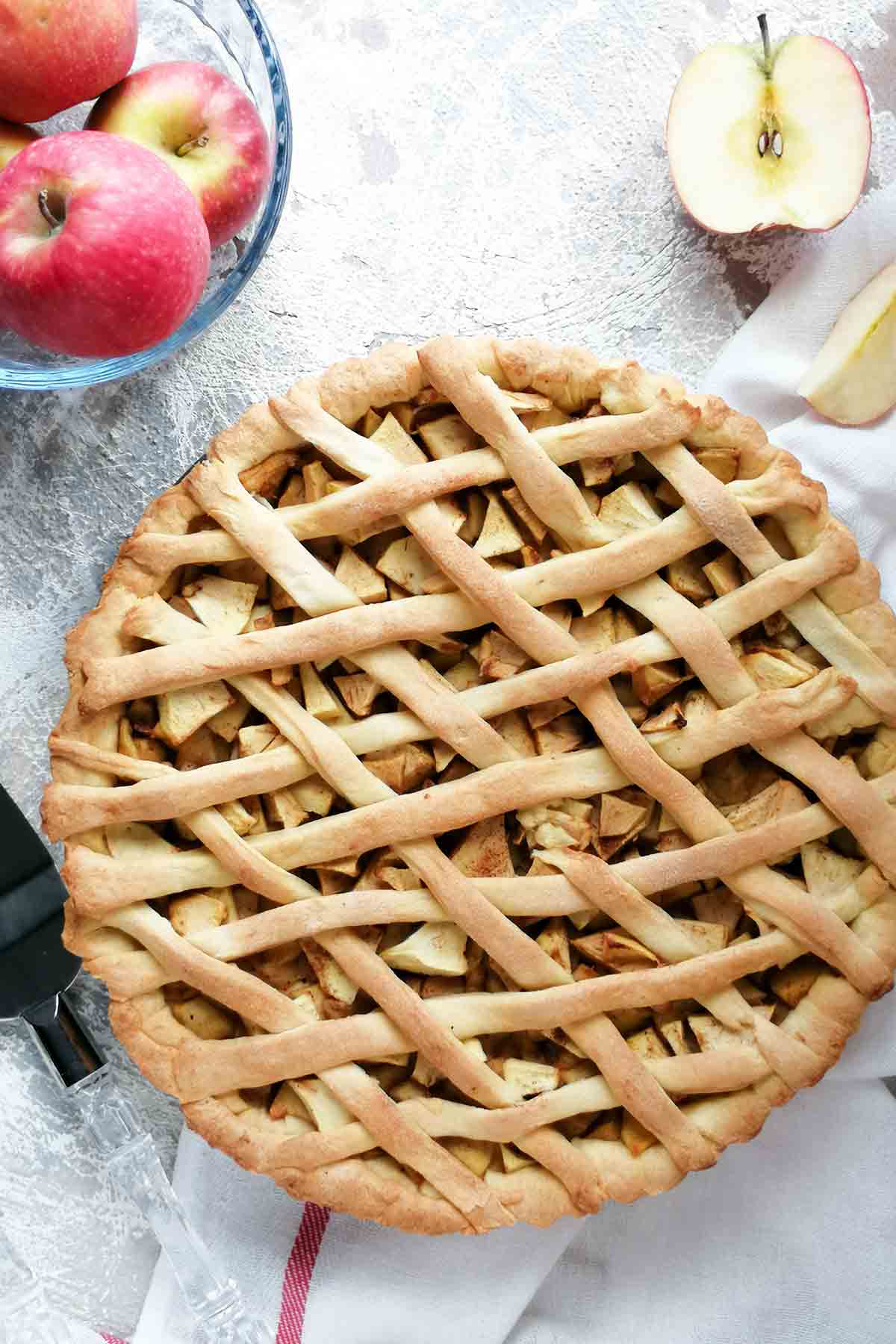 Summary
Apple pie is sometimes vegan because some manufacturers use vegetable oils instead of butter in the pastry dough. To be on the safe side, always check the ingredients list before buying. Homemade versions will usually contain butter but it's very easy to make it vegan simply by using a dairy-free butter substitute.
BakedByClo is a participant in the Amazon Services LLC Associates Program, an affiliate advertising program designed to provide a means for sites to earn advertising fees by advertising and linking to Amazon.com. This site may contain some of these links to Amazon.com & other affiliate programs. If you make a purchase through one of those links, BakedByClo will receive a small commission from the purchase at no additional cost to you.