Are Celebrations Vegan? Everything You Need To Know
Getting ready for the festive season and wondering to yourself: Are Celebrations vegan? This post takes a closer look at the ingredients and tells you everything you need to know about these choccy treats.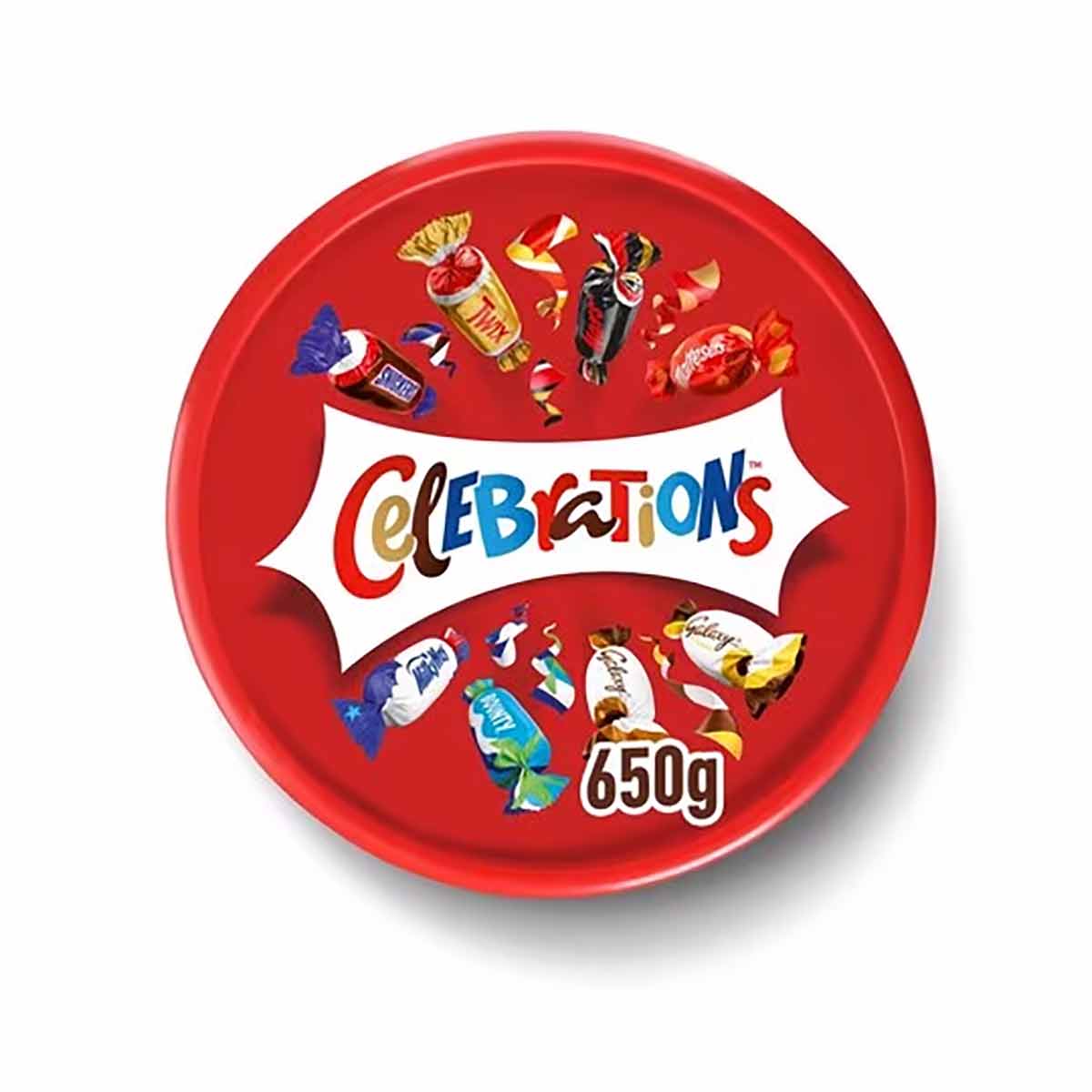 Celebrations are a Christmas food staple in many households across the UK. The iconic red tub is instantly recognizable, and when you see it, you know it's a special occasion! (Celebrate good times, am I right?)
What are Celebrations?
Celebrations are a collection of bite-sized Mars chocolates packaged together in a large tub. Each tub contains 8 different types of sweets: Bounty, Snickers, Mars bar, Milky Way, Maltesers, Galaxy, Galaxy caramel, and Twix.
Celebrations were first launched in 1997 by Mars Incorporated and they have since become the UK's favorite Christmas chocolates, above Quality Street, Heroes & Roses!
Ingredients
Let's take a look at what these mini chocolates are made from. The Celebrations website shows the following ingredients list:
SUGAR, GLUCOSE SYRUP, COCOA BUTTER, SKIMMED MILK POWDER, COCOA MASS, MILK FAT, PEANUTS, PALM FAT, DESICCATED COCONUT, WHEAT FLOUR, LACTOSE (MILK), WHEY PERMEATE (MILK), SUNFLOWER OIL, FULL CREAM MILK POWDER, EMULSIFIERS (SOYA LECITHIN, E471), BARLEY MALT EXTRACT, SALT, FAT-REDUCED COCOA POWDER, HUMECTANT (GLYCEROL), EGG WHITE POWDER, RAISING AGENTS (E341, E500, E501), VANILLA EXTRACT, STARCH, WHEAT GLUTEN, SWEET WHEY POWDER (MILK).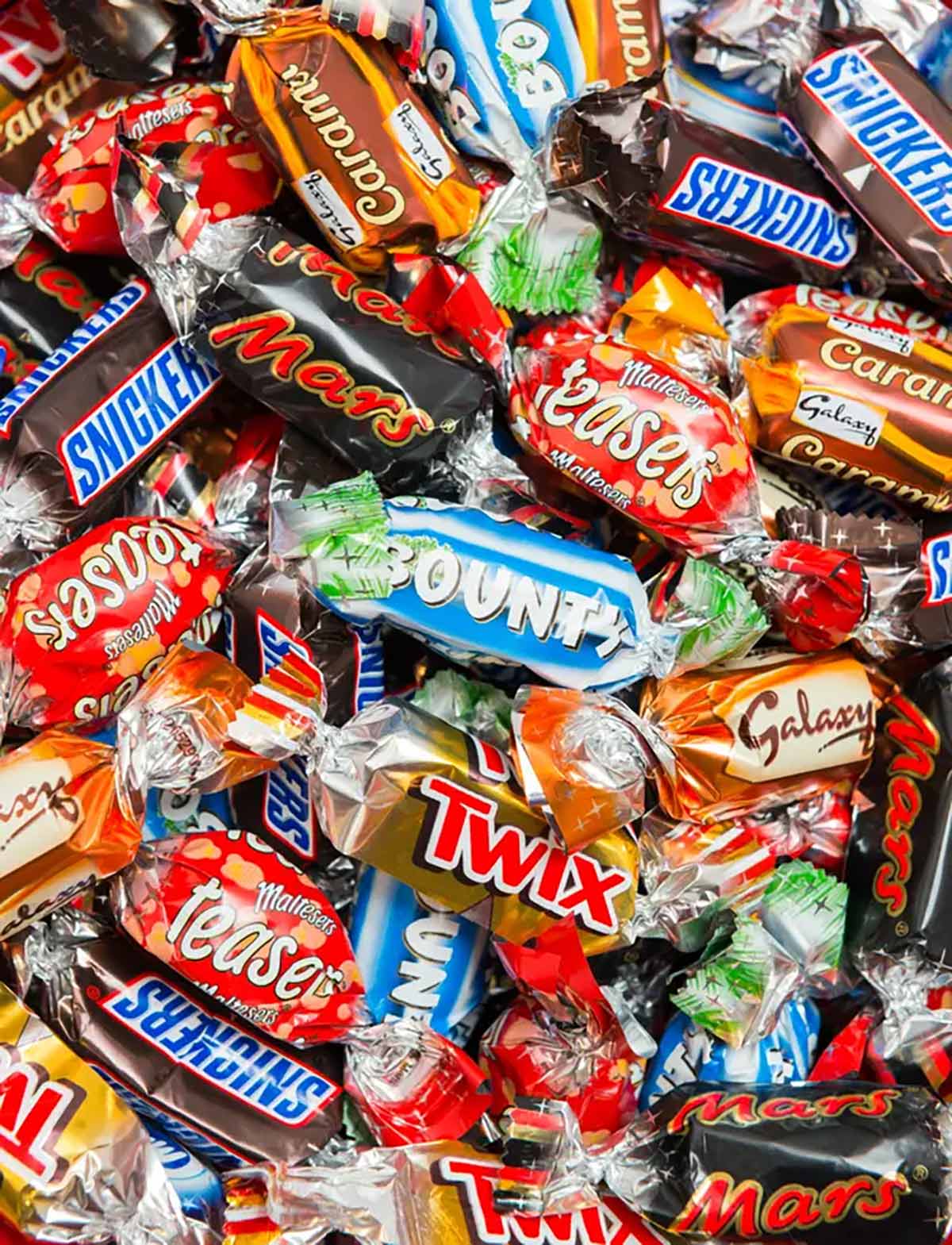 Are Celebrations vegan?
No, Celebrations are not vegan due to the milk products and egg white powder in them. However, don't worry! There's a vegan alternative for most of your favourite Celebrations sweets. Keep reading to find out more!
Are Celebrations gluten-free?
Celebrations are not suitable for those on a gluten-free diet. Some of the chocolates contain barley malt extract which contains gluten, and wheat gluten is also listed as a separate ingredient. The Celebrations without wheat in the ingredients have a cross-contamination risk due to the factory they are made in.
Vegan alternatives to celebrations
If you don't want to miss out this Christmas, make sure to check out these vegan Celebrations substitutes!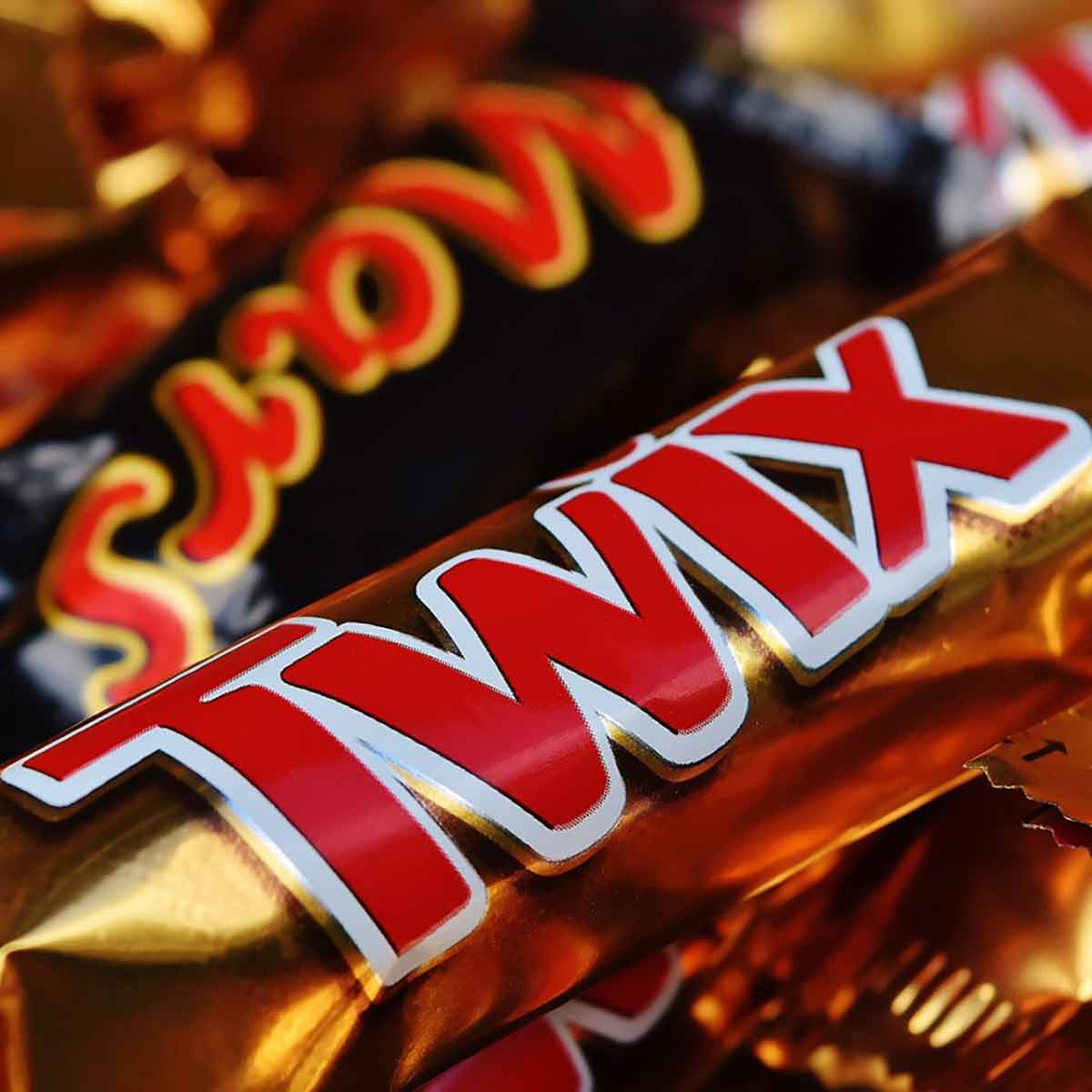 Snickers & Mars Bar
Buttermilk make delicious alternatives to Snickers and Mars Bars! Their caramel nougat snack bar is similar to a Mars Bar and their peanut nougat snack bar tastes similar to a Snickers. You'll never be able to tell they're made without dairy!
Maltesers
Replace milk chocolate Maltesers with Moo-Free's Moofreesas. These taste just like the real deal and according to reviews, will "fill the Malteser-shaped hole in your life".
Galaxy/Dove
This is a simple mini block of chocolate that can easily be replaced by dairy-free alternatives. There are actually 4 flavours of vegan-friendly Galaxy bars available to buy!
Galaxy Caramel
Galaxy caramel was one of my favourite Celebrations when growing up. Two great alternatives are Buttermilk salted caramel cups and Nomo caramel drops. Both are made with smooth, gooey caramel and melt-in-your-mouth chocolate.
Twix
A Twix consists of a shortbread biscuit, chewy caramel, and milk chocolate. A great alternative to this would be Lazy Day's vegan millionaire's shortbread, which is available in the free-from section of most large supermarkets.
Milky Way
Sadly, I couldn't find a vegan version of the UK type of Milky Way. Mars did release some Milky Way vegan chocolate but it's more of a block of chocolate- it doesn't have the iconic nougat filling. I'll update this post if I ever find a suitable alternative.
Bounty
A great vegan alternative for Bounty bars would be Rhythm 108 bars. They are described as "organic oat and coconut bars covered in a chocolate coating". Alternatively, you can use my homemade vegan Bounty bar recipe.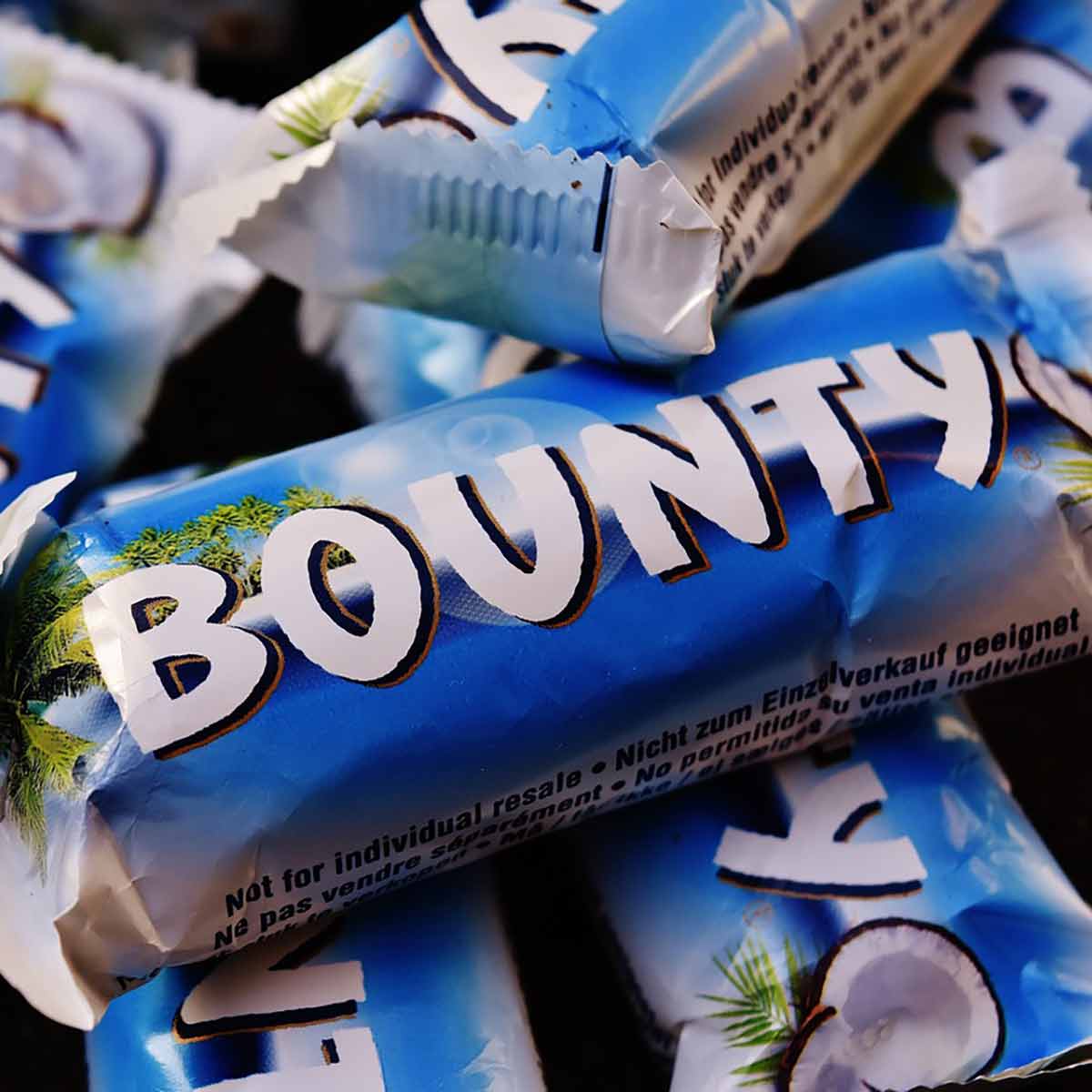 Summary
Celebrations are not vegan because they contain animal products such as milk and egg powder. There are many dairy and egg-free alternatives listed in this post that you can enjoy this Christmas.
BakedByClo is a participant in the Amazon Services LLC Associates Program, an affiliate advertising program designed to provide a means for sites to earn advertising fees by advertising and linking to Amazon.com. This site may contain some of these links to Amazon.com & other affiliate programs. If you make a purchase through one of those links, BakedByClo will receive a small commission from the purchase at no additional cost to you.