Are Fruittella Vegan?
Fruittella have been a popular sweet brand here in the UK for many, many years! They've been around since the 1930's and now sell a few different types of chewy sweets. But are Fruittella vegan? Keep reading to find out!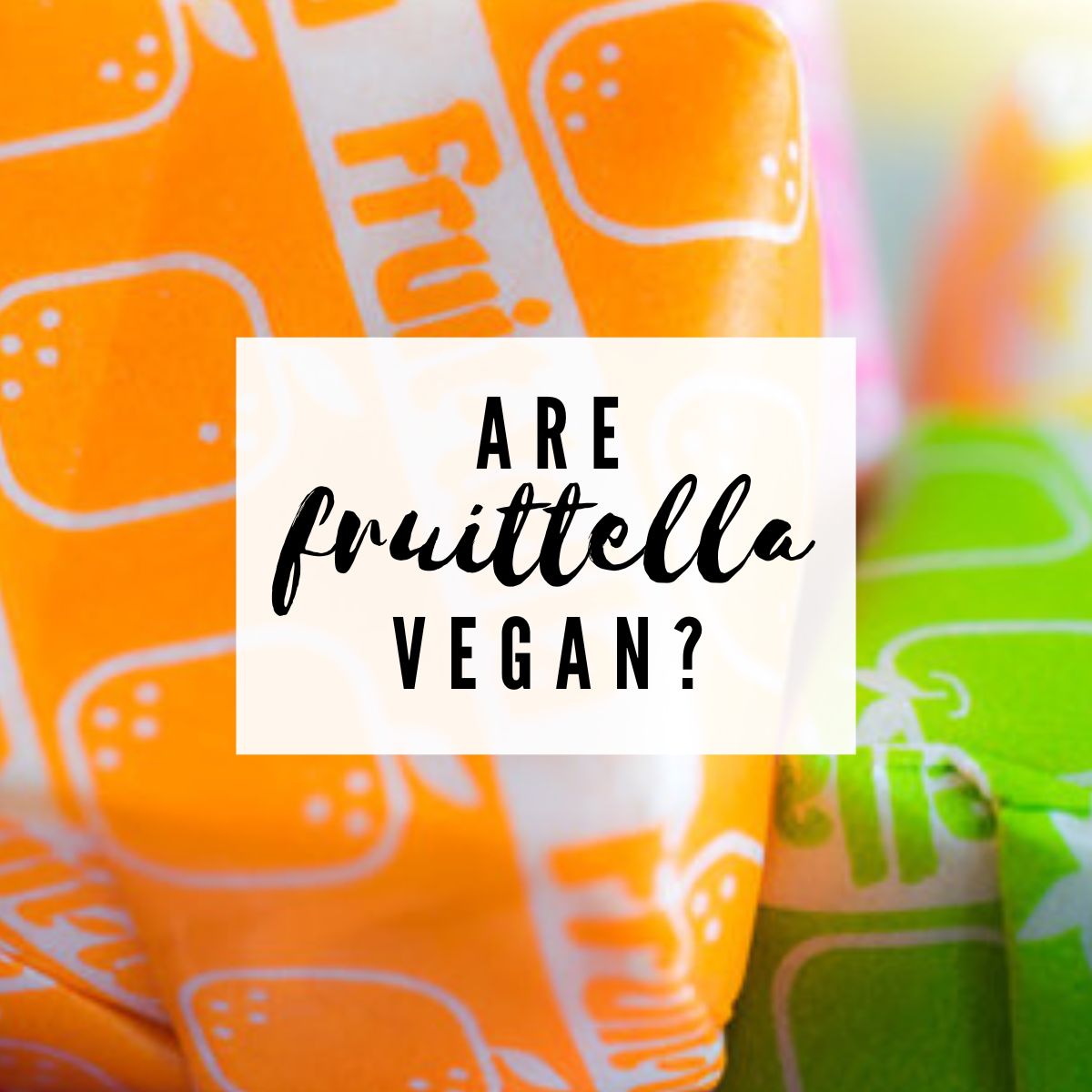 Fruittella sweets first came around in 1931, when the people at the Italian-Dutch confectionery company, Van Melle, created the classic, chewy Fruittella squares. The sweets first arrived in the UK in the late 1950's and have been popular ever since. They were all the rage during my childhood in the 90's!
Fast forward to 2023, Fruit-tella now has a variety of different sweets you can buy, including the classic chews, Duostix, jelly sweets and fruit drops. But are they vegan? Let's take a look!
Are Fruittella sweets vegan?
The ingredients of their classic strawberry stick chews are as follows:
Glucose syrup, sugar, fully hydrogenated coconut oil, strawberry juice from concentrate, citric acid, gelatine, glycerol, natural flavouring, concentrates (black carrot, elderberry), gum arabic & dextrin.
As you can see, they sadly contain gelatine, meaning Fruit-tella chews are not vegan-friendly, nor are they suitable for vegetarians.
However, there is some good news! Fruittella do have some vegan sweets! In 2019, Fruit-tella released some gelatine-free bags of sweets that also happen to be vegan. These sweets are the gummy koalas, sour snakes and sour hippos. Their sugar free fruit drops are also vegan-friendly, coming in red berry and citrus flavours.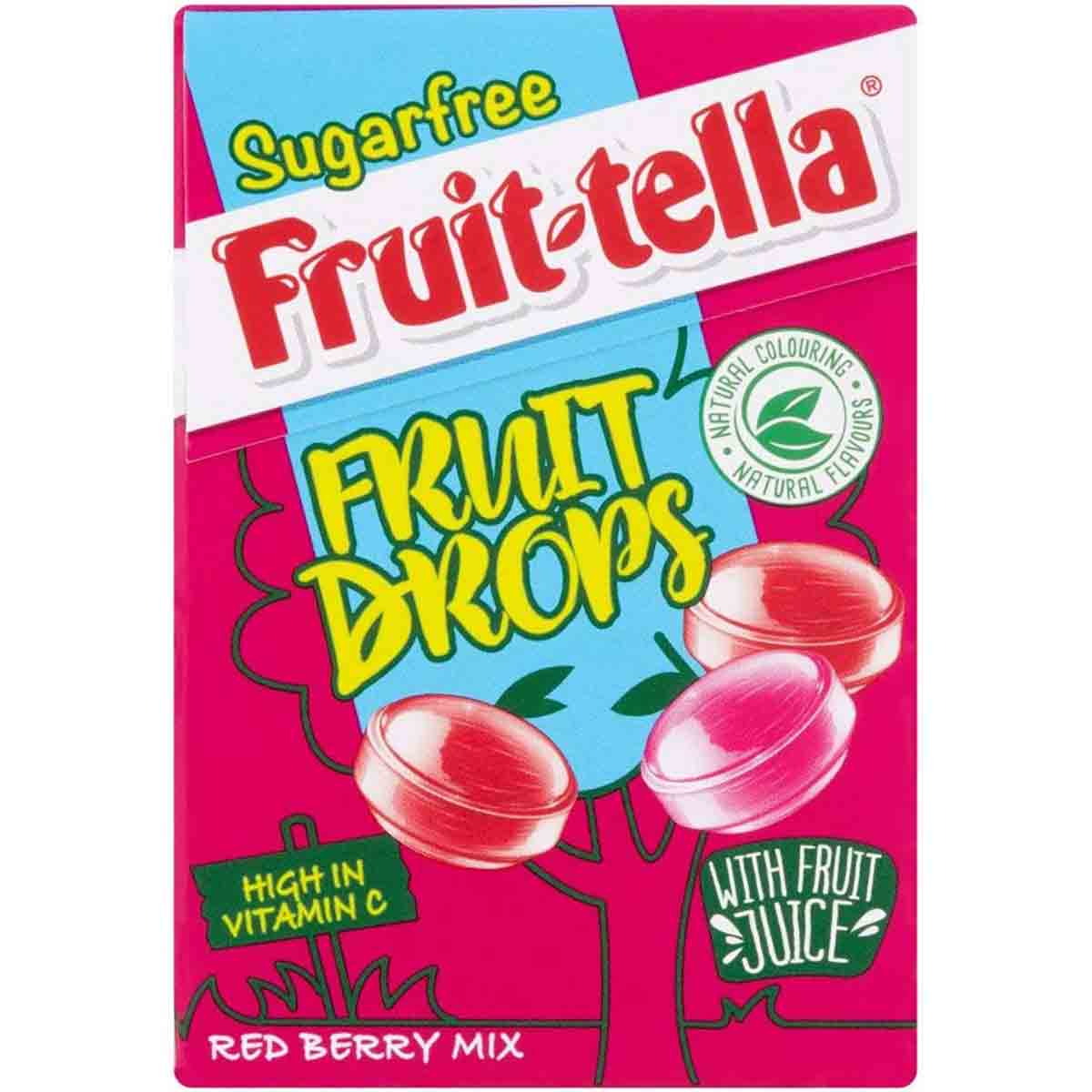 Are Duostix, Zoomania or other Fruit-tella sweets vegan?
Their other flavours of chews, their Fruit Jellies Coins, In the Snow sweets, Fruit Jellies Duos, Duostix, Zoomania and By the Sea sweets are also made with gelatine. Sadly none of these are vegan!
See also: Are Sour Patch Kids vegan?
Where can I buy gelatine-free Fruittella?
Because Fruit-tella sweets are so popular in the UK, it's likely you'll find some variation of them in most supermarkets and shops. However, the gelatine-free sweets can be a bit harder to come by. You may need to search in the larger supermarkets to find them. I have yet to see the sour hippo sweets in my local stores but this may just be my area! I have tried the sour snakes and koalas- I have personally seen them in Asda, Co-Op and Morrisons but they may be available at other stores like Tesco and Sainsbury's too. You can also buy them online via Ocado.
Which other sweets are vegan-friendly?
There are quite a few options when it comes to vegan jelly and gummy sweets in the UK. I actually wrote a whole post on the accidentally vegan UK supermarket sweets recently! You can check that post out if you'd like to see an extensive list of vegan sweets. However, when it comes to sweets that were specifically made for vegans, here are some of your options:
Candy Kittens
Biona
Jealous sweets
Free-From Fellows
Haribo Halal Soft Jelly Bear
Other non-vegan ingredients to watch out for
We know that gelatine is not vegan-friendly but what about other ingredients in sweets? There are many accidentally vegan sweets in the supermarkets but you have to be careful when choosing. You're always on the lookout for eggs and/or dairy, but there are a few non-vegan ingredients that can sometimes slip by- ones you may not notice at first glance. Here are the most common ones:
Shellac (e904)
Beeswax (e901)
Carmine (e120)
Edible bone phosphate (also known as e542)
Honey
You can check out my vegan e-numbers guide if there are any other e-numbers or additives that you're not sure about.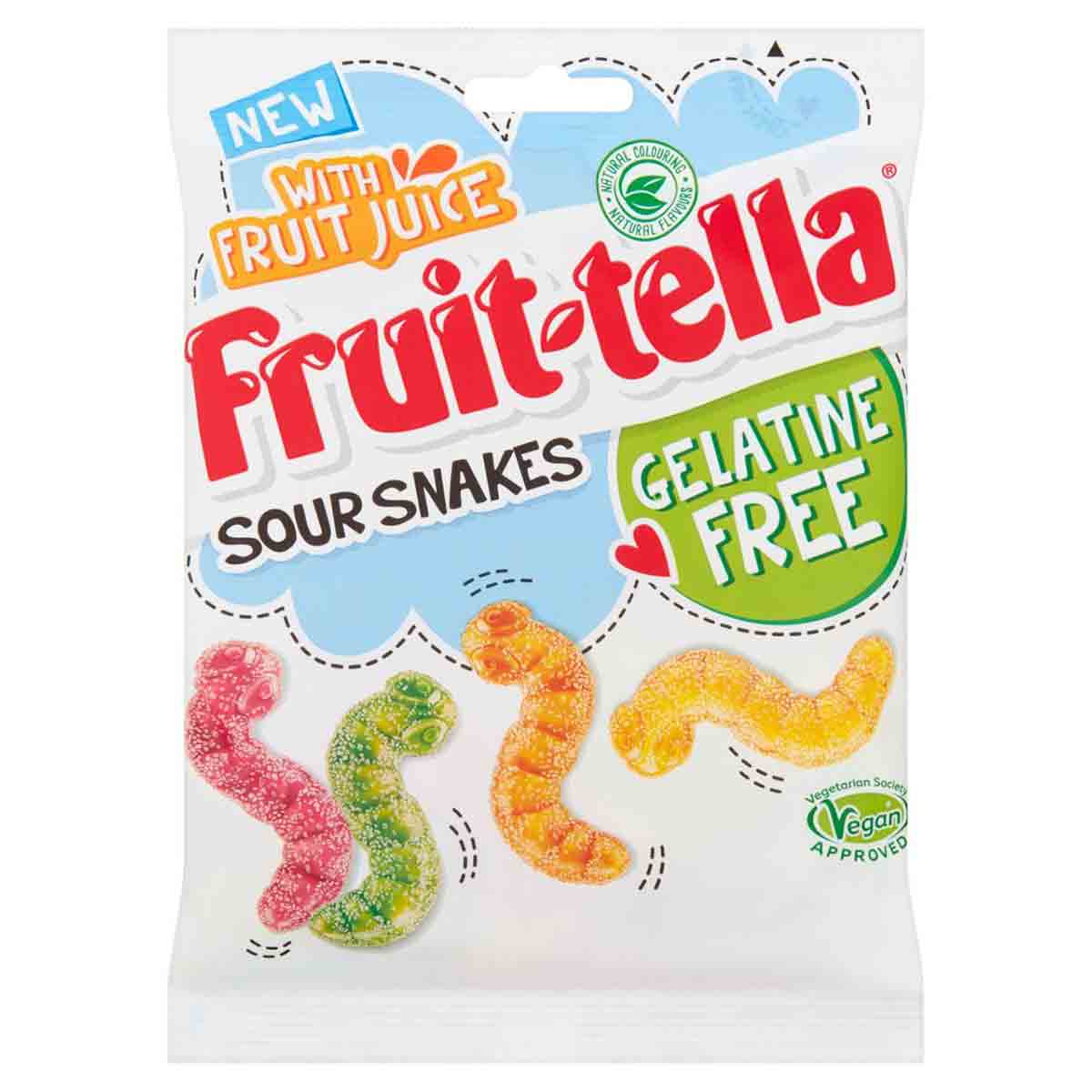 Summary- are Fruittella vegan?
Yes and no. Fruit-tella gelatine-free sweets and fruit drops are vegan and vegetarian friendly but their chews and other sweets are not. Their non-vegan sweets contain gelatine and some also contain beeswax.
BakedByClo is a participant in the Amazon Services LLC Associates Program, an affiliate advertising program designed to provide a means for sites to earn advertising fees by advertising and linking to Amazon.com. This site may contain some of these links to Amazon.com & other affiliate programs. If you make a purchase through one of those links, BakedByClo will receive a small commission from the purchase at no additional cost to you.