12 Christmas Vegan Candy Cane Desserts
These vegan candy cane desserts are sure to get you into the festive spirit! With everything from macarons to cookies and truffles, you're sure to find a sweet treat to suit your needs.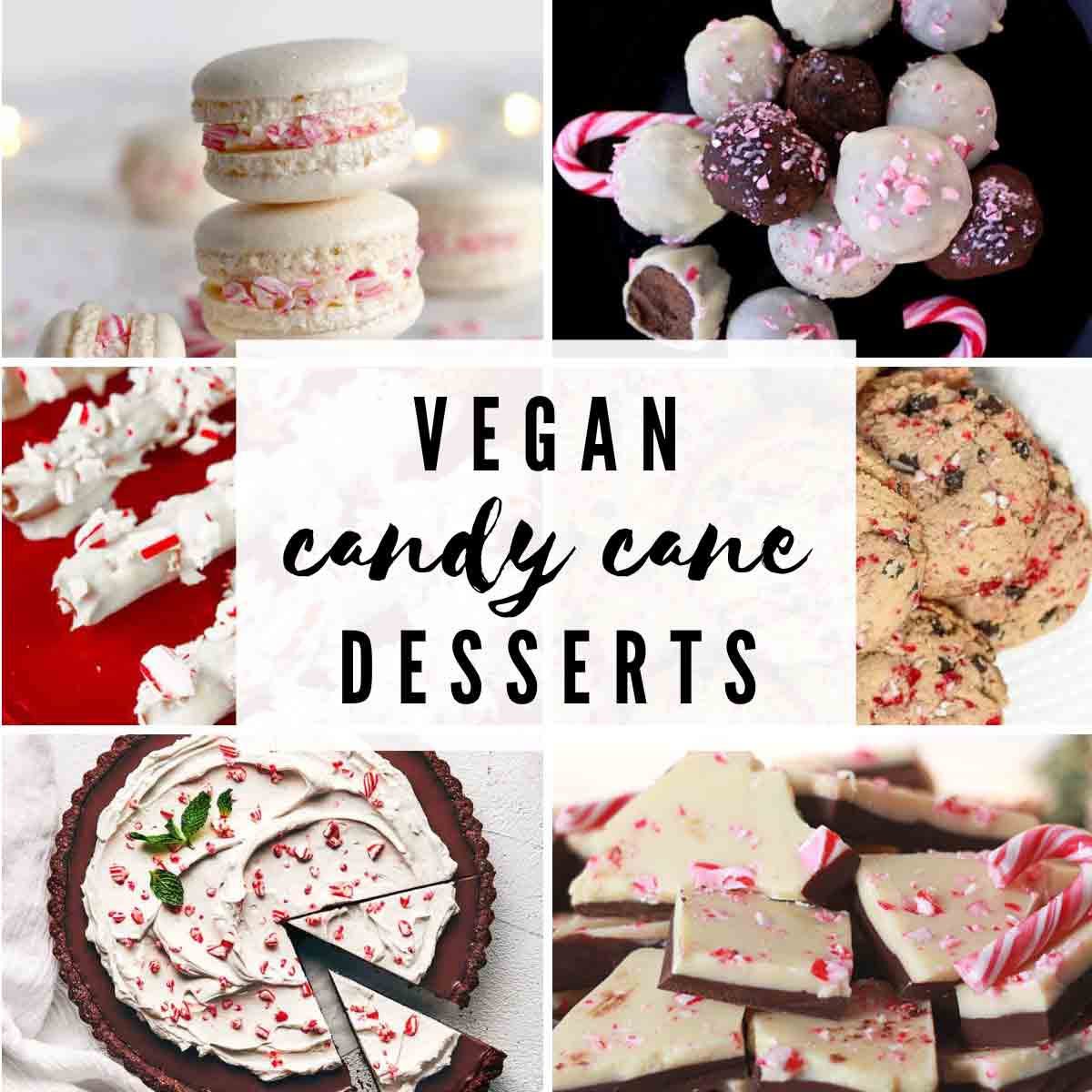 It's about time to get stuck into some Christmas baking and I couldn't think of a more perfect way to get started than with some vegan candy cane desserts!
Candy canes are a Christmas staple and there are all sorts of treats you can make with them. Using some of my own recipes and some from other food bloggers, I've created this collection of candy cane desserts for you to bake throughout December. I hope you enjoy them.
Related post: Vegan peppermint desserts
The best vegan candy cane desserts
Without further ado, let's take a look at the recipes. To access the full list of ingredients and instructions, simply click on the highlighted title above each image.
Can you believe these gorgeous macarons are vegan?! They're made with aquafaba instead of eggs but they have the exact same taste and texture as traditional macarons. These are filled with dairy-free peppermint buttercream and rolled in crushed candy canes for a festive twist!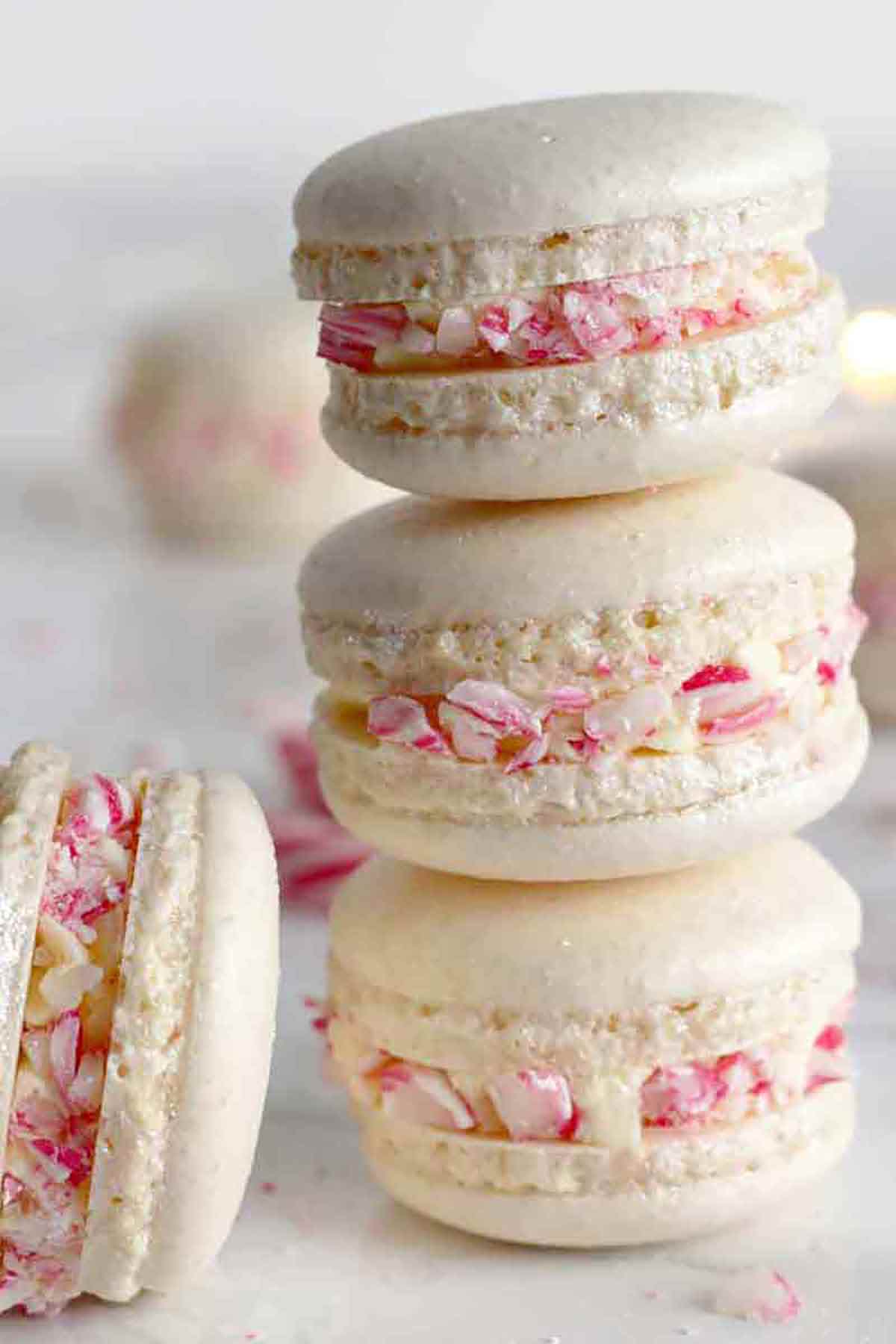 This is one of the most classic vegan candy cane desserts! A combination of dairy-free white and dark chocolate, with some crushed candy canes on top. This is a great recipe to make with children because there's no baking required- just melt, pour and spread, then pop it in the fridge!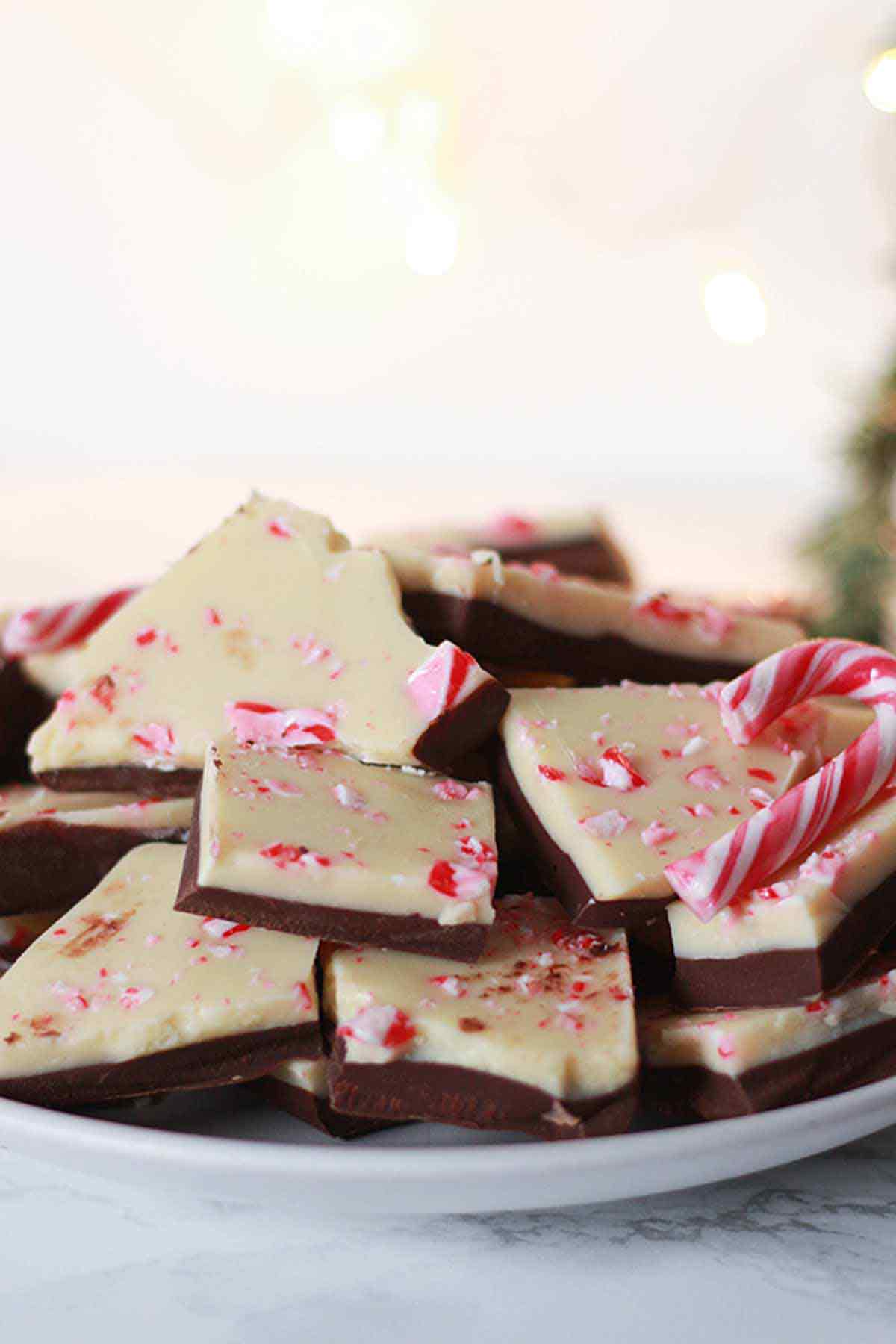 These are the perfect chocolate truffles for Christmas. Make some simple, 2-ingredient vegan chocolate truffles then coat them in melted peppermint-flavoured white chocolate, and of course, top them with candy cane pieces. With just 30 minutes of prep time, this is a super easy and fun recipe.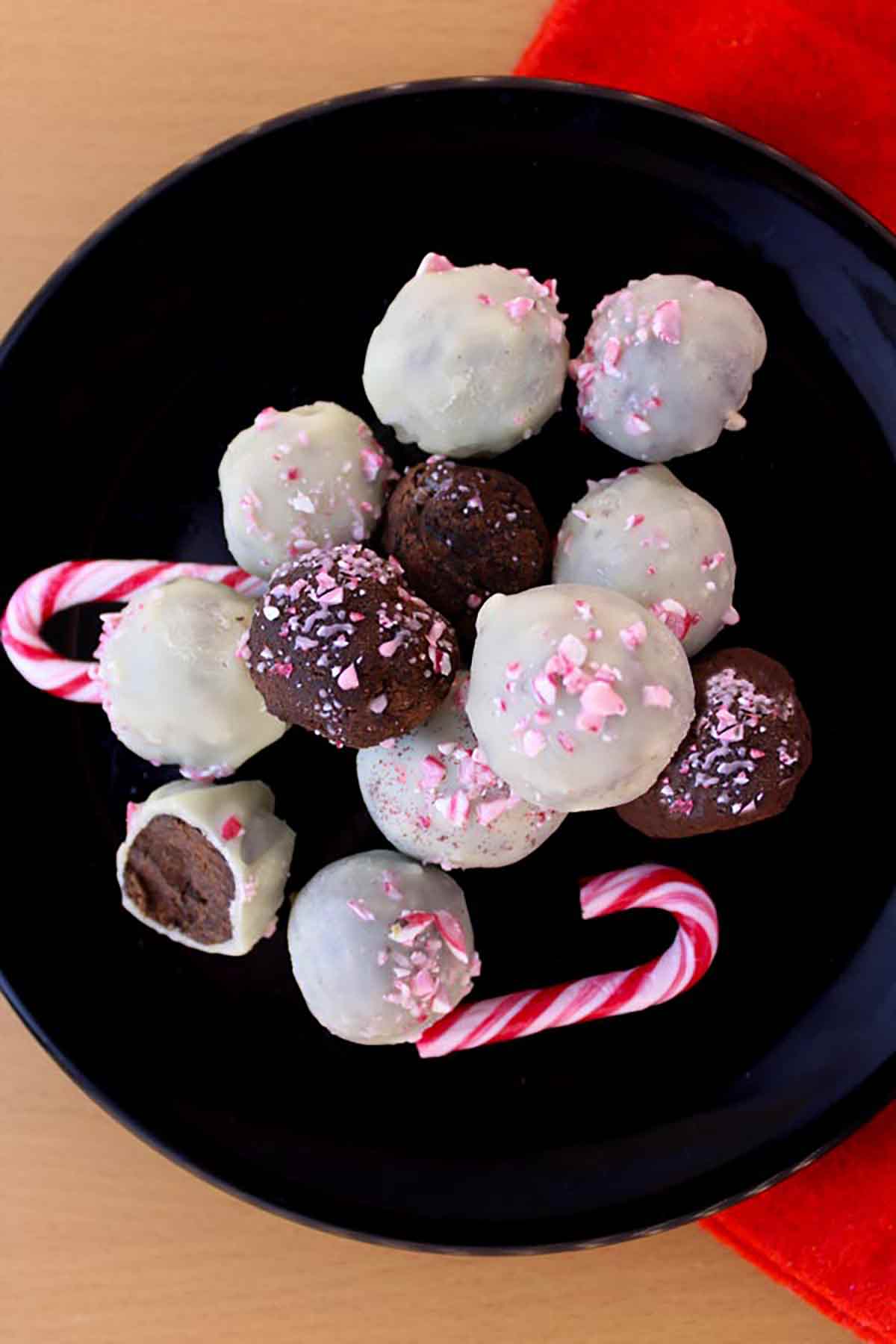 How cute are these festive candy cane pretzel rods?! They are pretzel sticks dipped in vegan white chocolate and rolled in crushed candy canes. They're great for eating as a snack but they'd also make a gorgeous edible Christmas gift for your loved ones.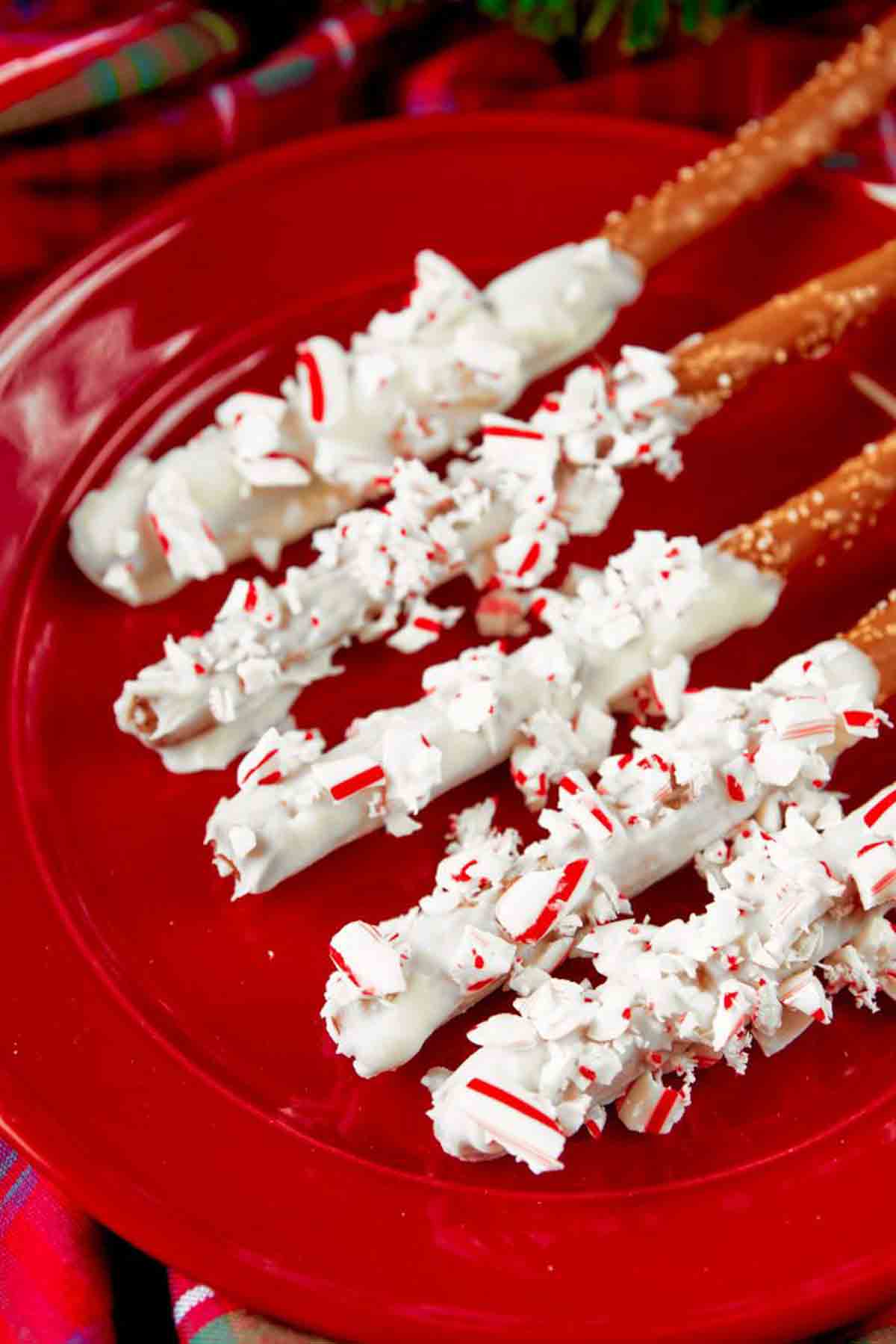 This chocolate peppermint tart would make a great dessert to have after Christmas dinner. It has a simple gluten-free crust and a creamy chocolate filling. Top it all off with vegan whipped cream and crushed candy canes for a stunning dessert that the whole family will love.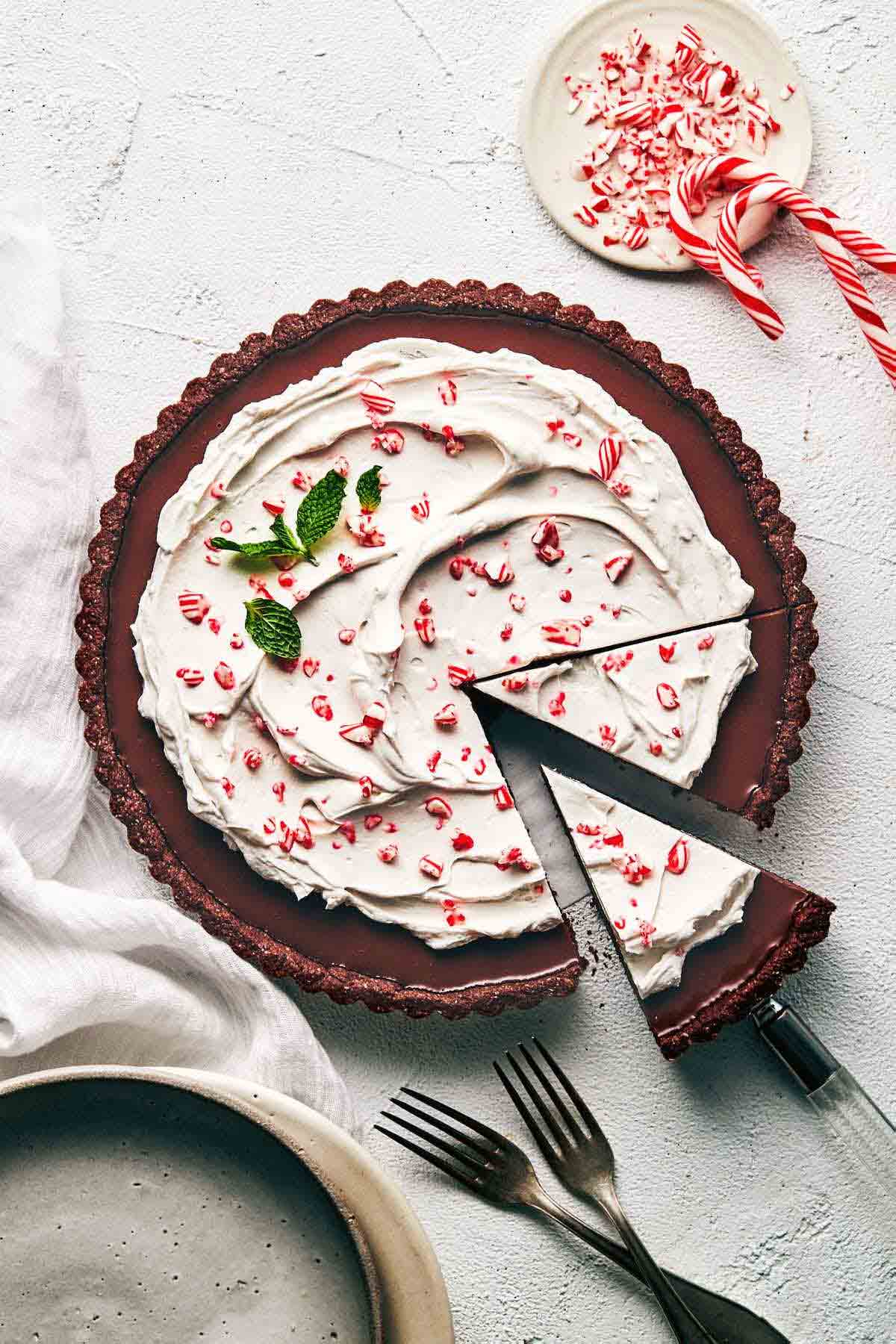 There's no flavour combo more festive than white chocolate and peppermint, and this pudding combines them both. It's quick and easy to make with just 10 minutes of prep time and it's ready to eat in a couple of hours!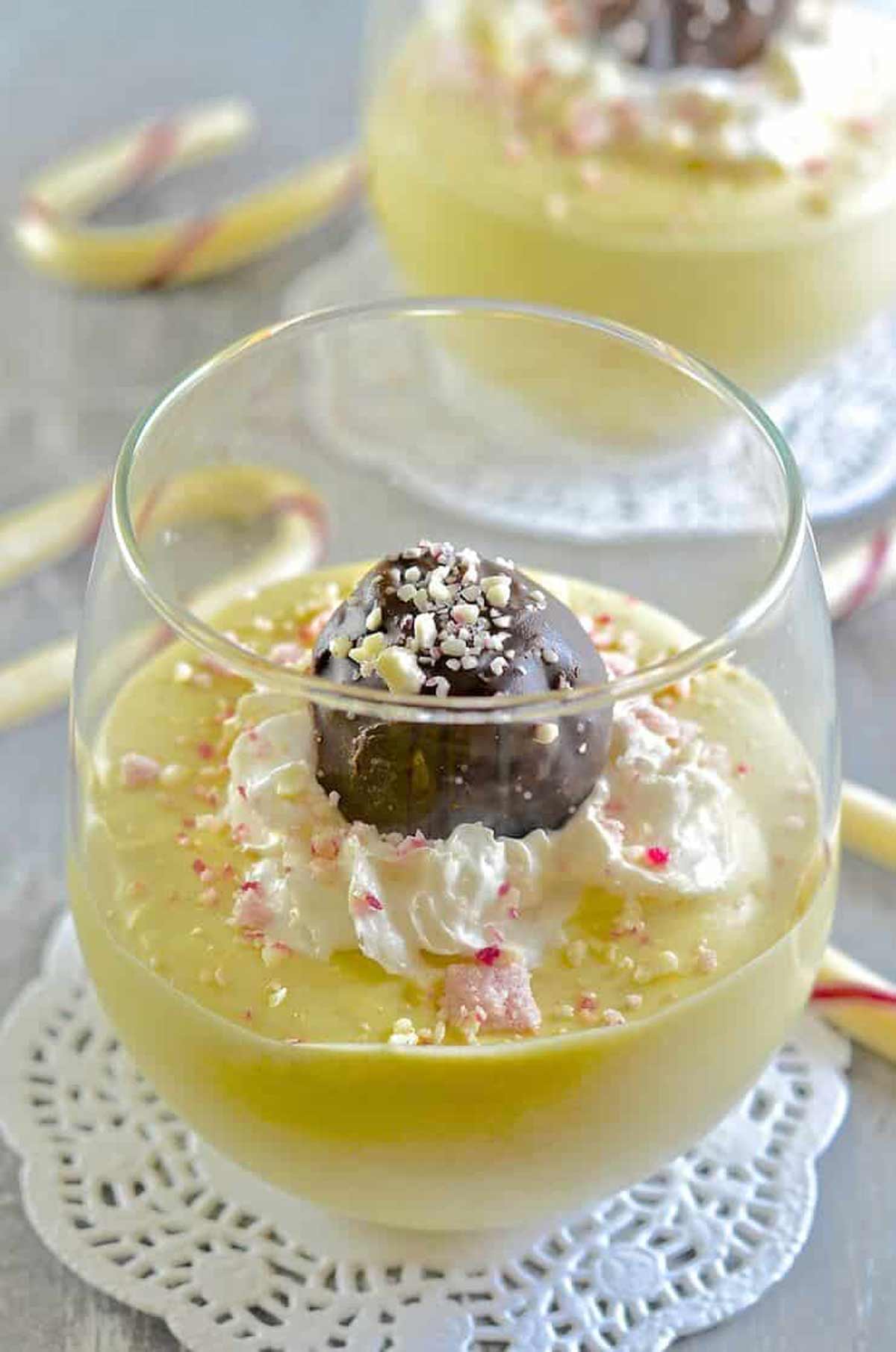 Layers of fluffy vegan chocolate cake, peppermint buttercream, chocolate ganache and crushed candy canes come together to create this beautiful chocolate peppermint cake. It's also gluten-free so that means nobody has to get left out this Christmas!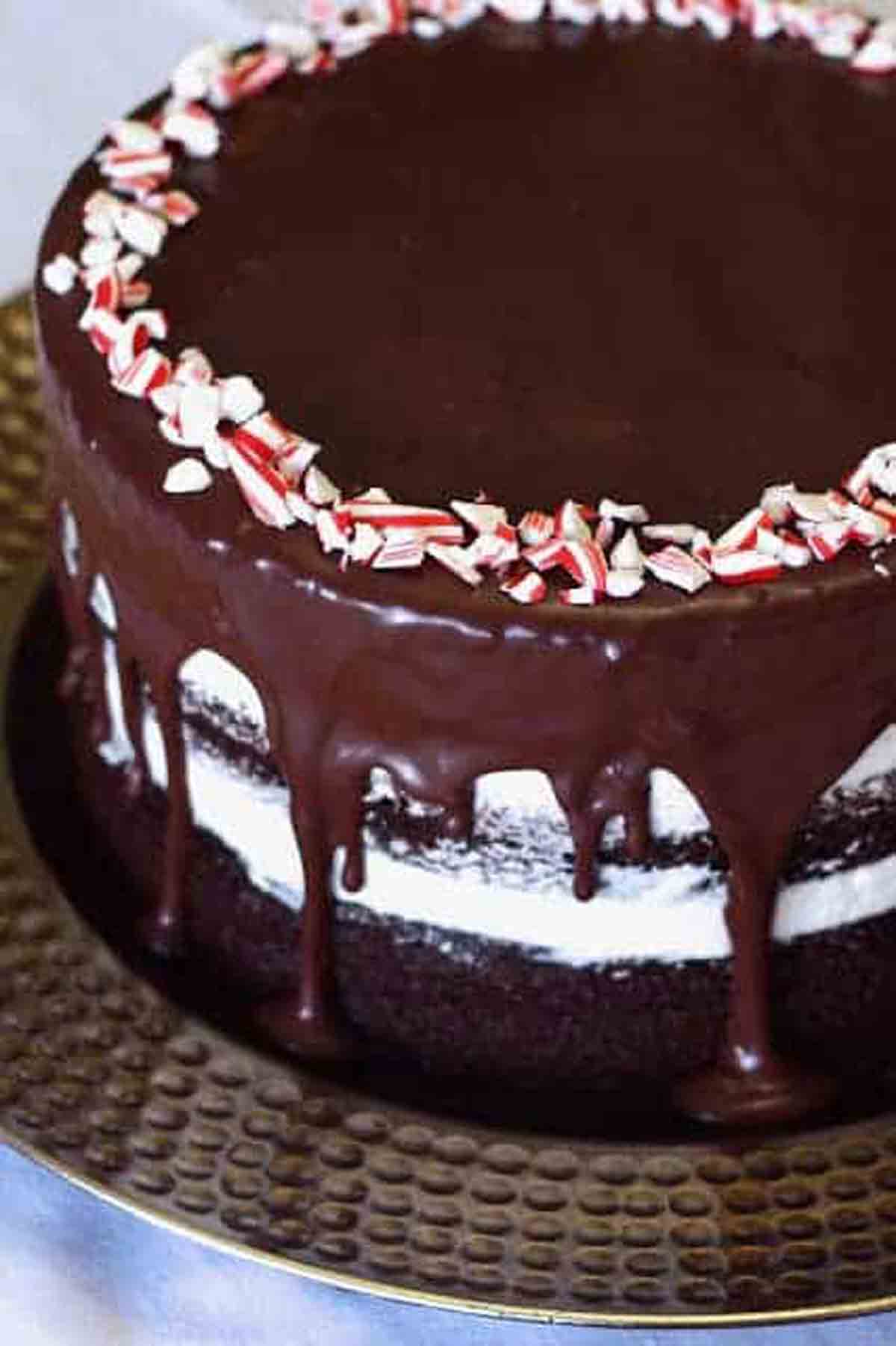 An easy, 7-ingredient vegan candy cane dessert: peppermint ice cream with candy pieces on top! This ice cream is creamy, flavourful and perfect for the festive season.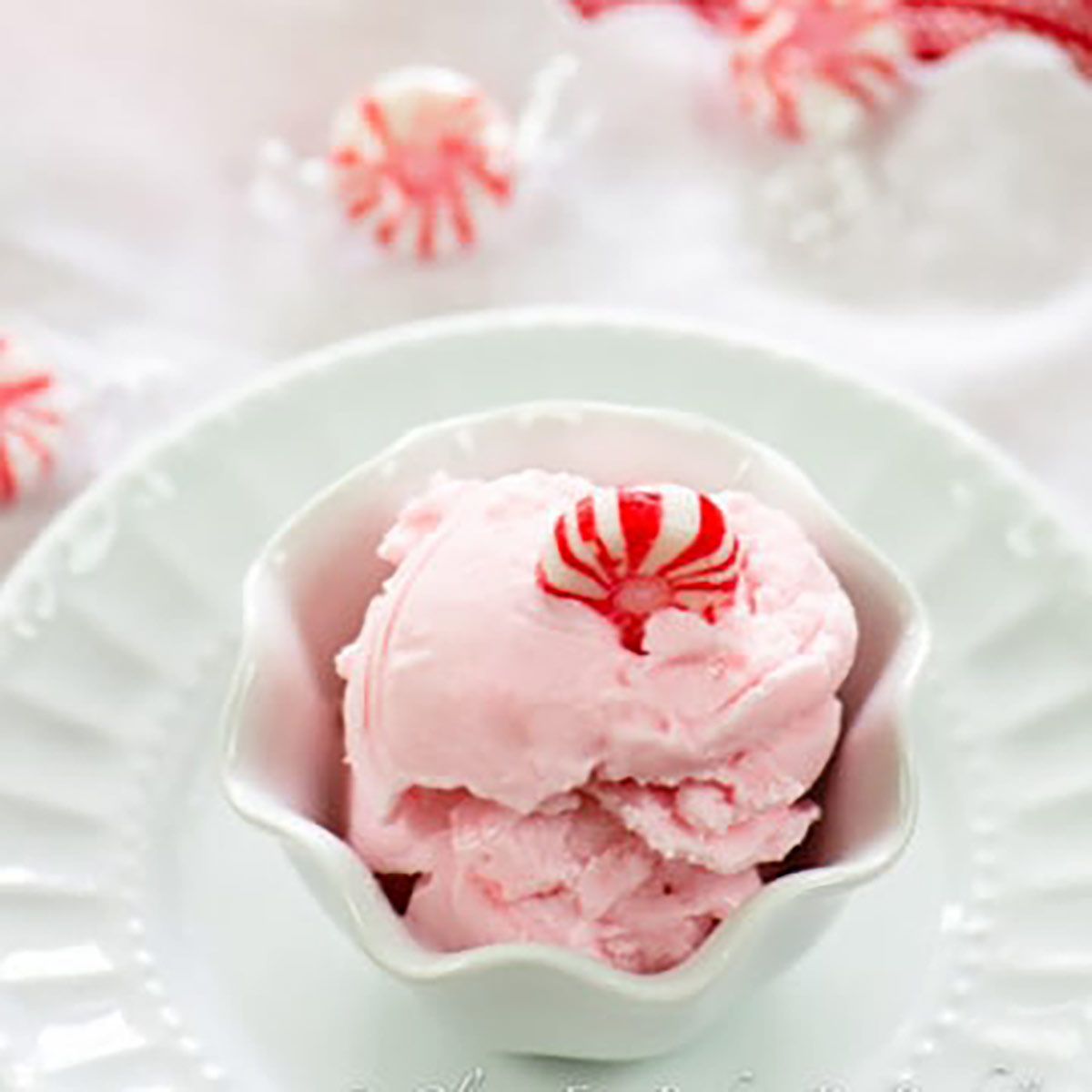 Did you know you can make fudge with just 4 ingredients?! This chocolate and peppermint fudge holds firm at room temperature and is healthier than store-bought fudge.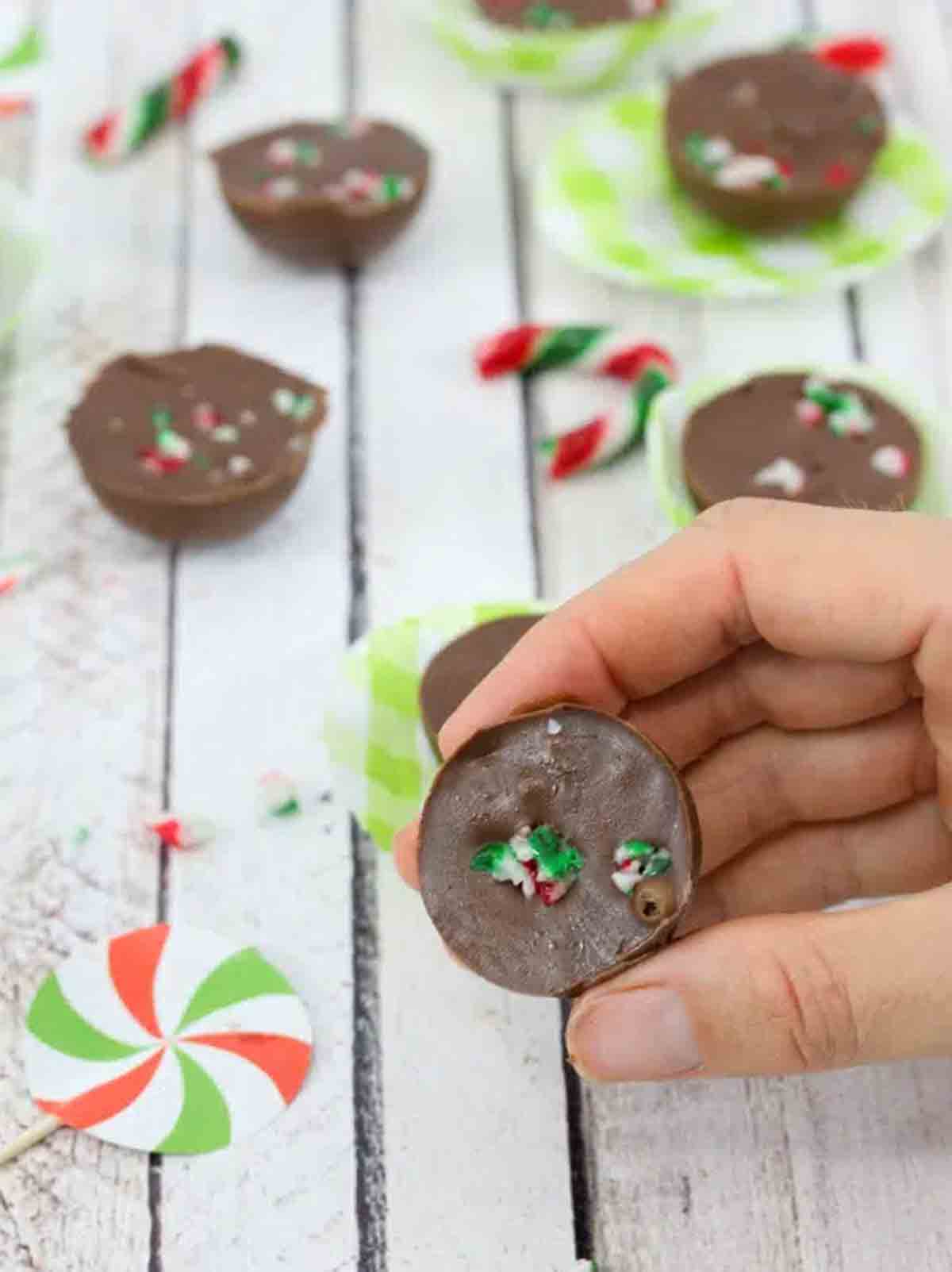 These candy cane cookies are gluten-free as well as vegan, so you can enjoy a Christmas treat even if you have gluten allergies. They're thick and chewy and packed with crushed candy canes and chocolate chips. And best of all, they're easy to make with no chill time needed.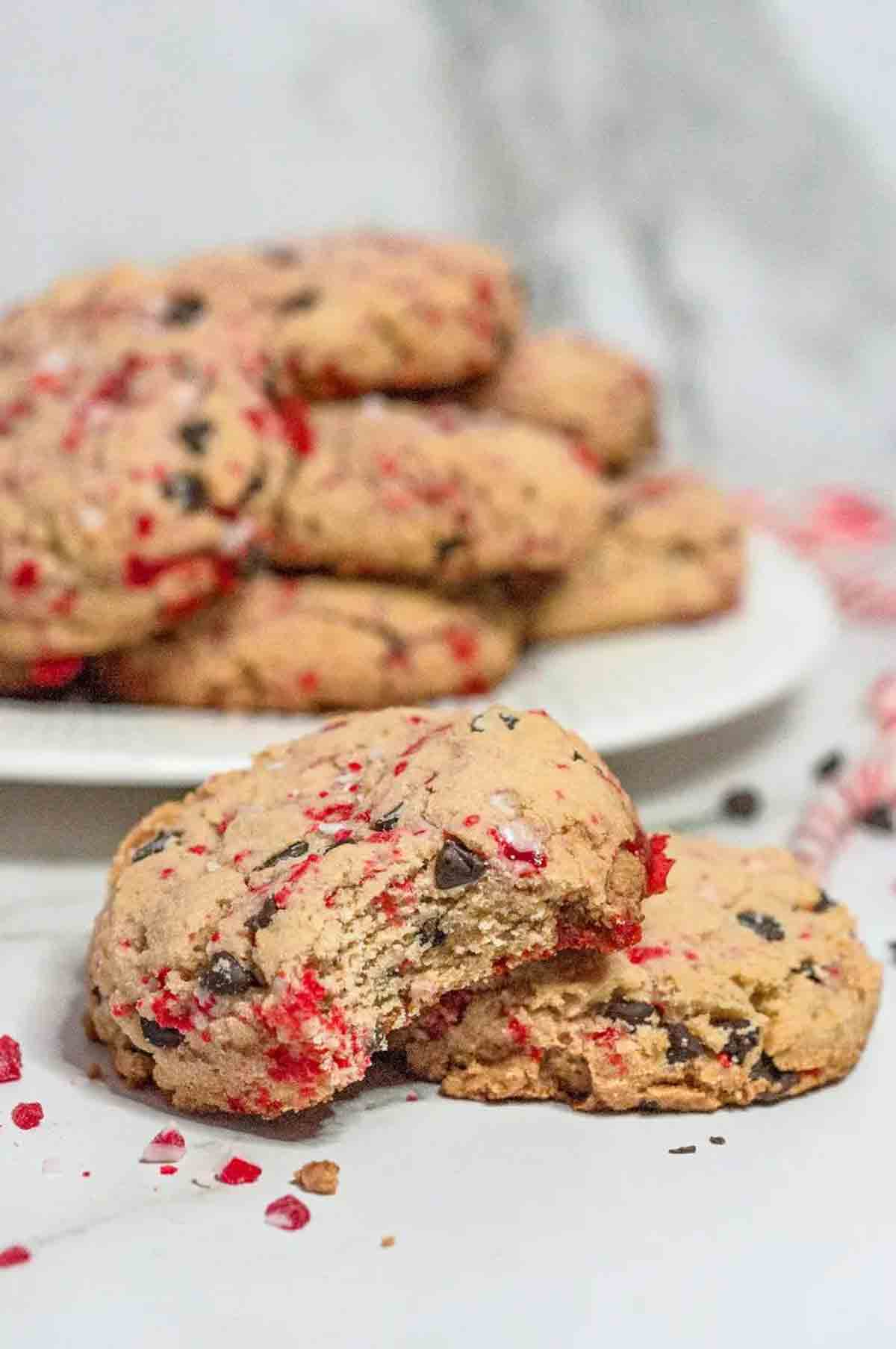 These super soft chocolate cookies are flavoured with peppermint extract and then dipped in dairy-free white chocolate and sprinkled with candy cane pieces. They're free from the top 8 allergens which makes them perfect for school bake sales and cookie exchanges.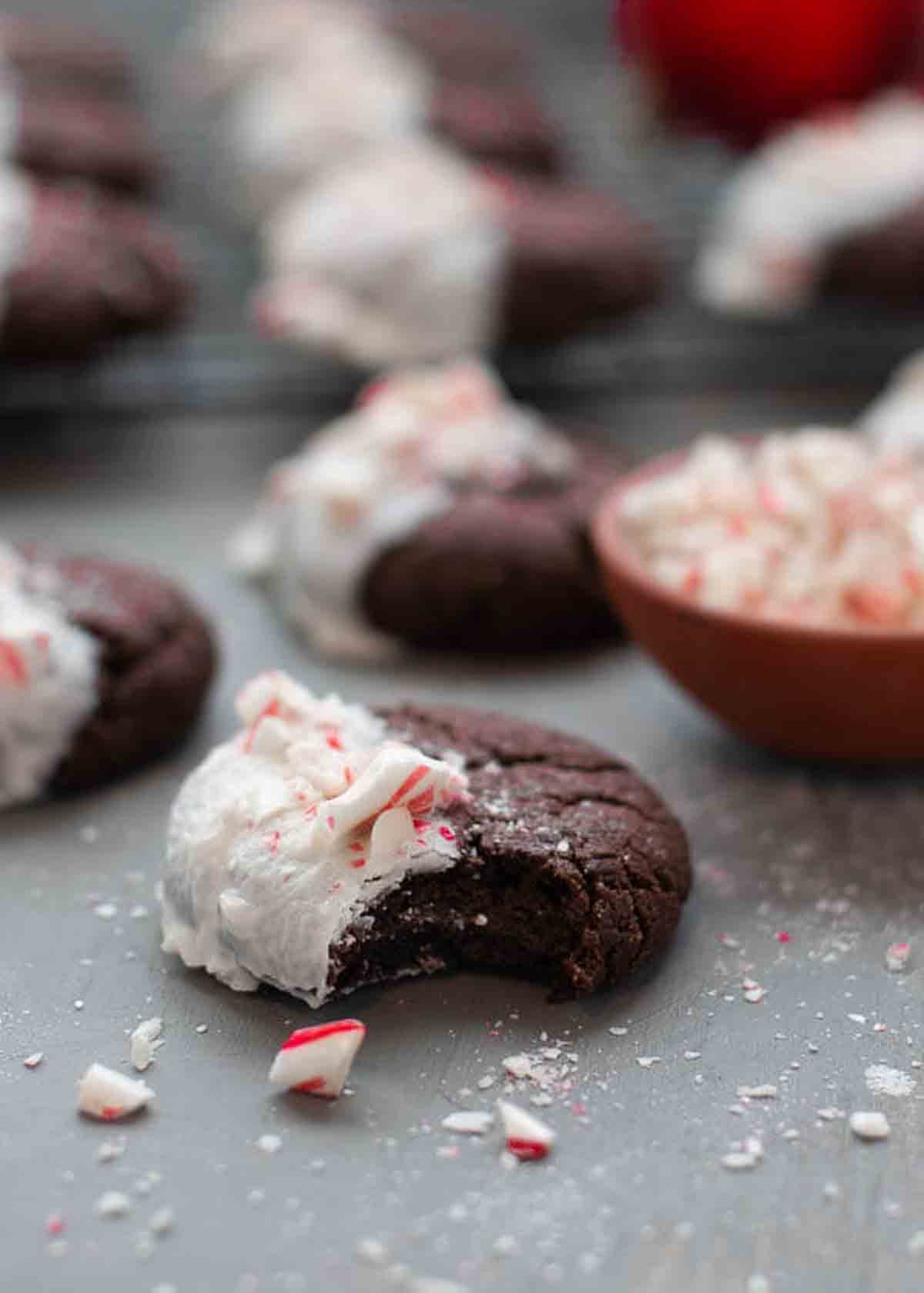 This peppermint bark popcorn would make a great snack for watching Christmas movies! Crispy popcorn coated with vegan white chocolate, crushed candy canes, peppermint extract and a drizzling of dark chocolate. It's an allergy-friendly recipe and is super easy to make.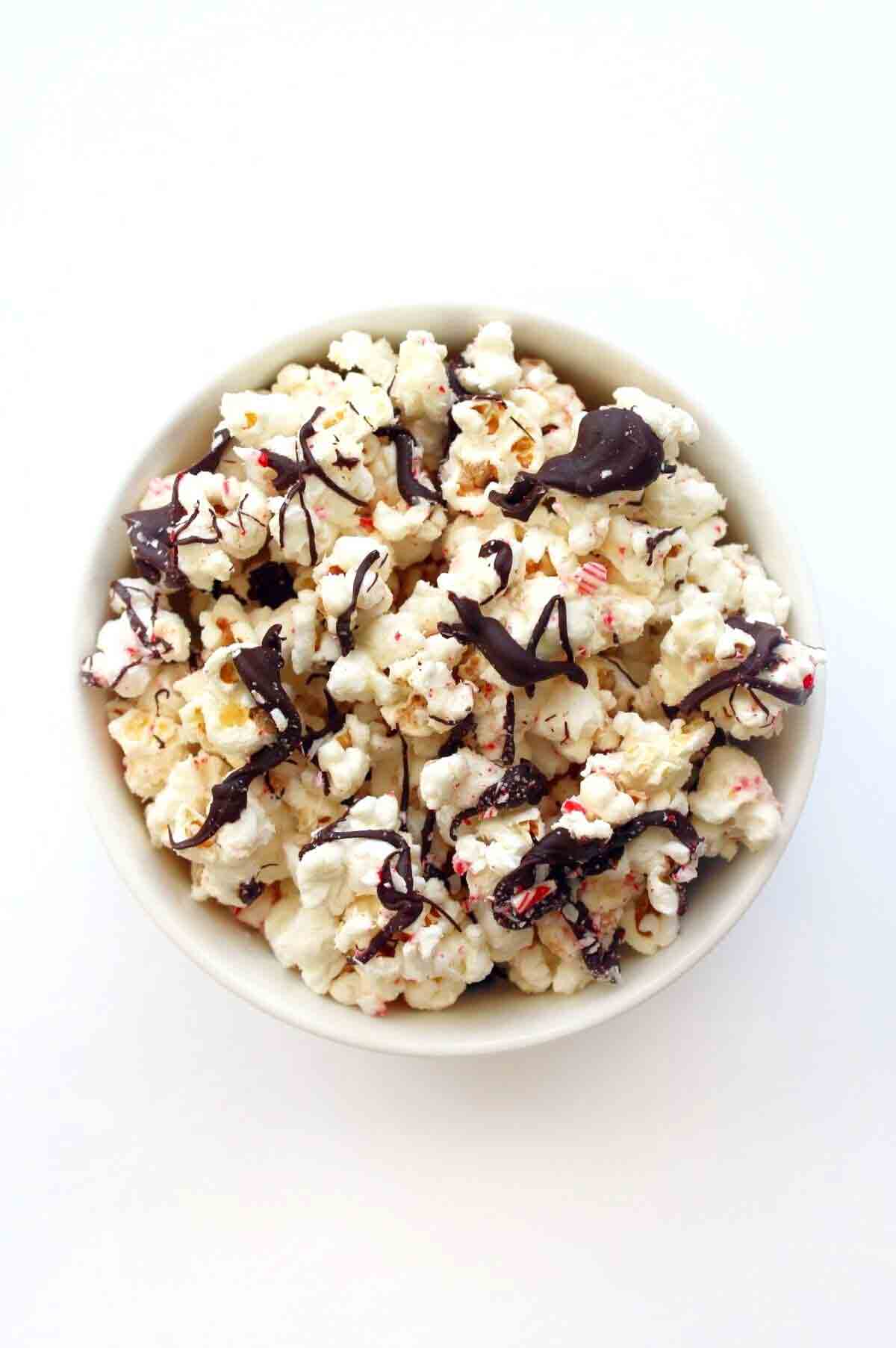 That's all for now. I hope you enjoy these vegan candy cane desserts. If you enjoy the recipes, make sure to give this post a share using the share buttons on this page. Happy baking! xo

12 Festive Vegan Candy Cane Desserts
Vegan candy cane dessert recipes for Christmas.
BakedByClo is a participant in the Amazon Services LLC Associates Program, an affiliate advertising program designed to provide a means for sites to earn advertising fees by advertising and linking to Amazon.com. This site may contain some of these links to Amazon.com & other affiliate programs. If you make a purchase through one of those links, BakedByClo will receive a small commission from the purchase at no additional cost to you.