Is Gelato Dairy-Free? Here's What You Should Know
Gelato is a creamy frozen treat that is great for keeping cool on hot days. It comes in many different flavours, but is gelato dairy-free? Keep reading to find out more.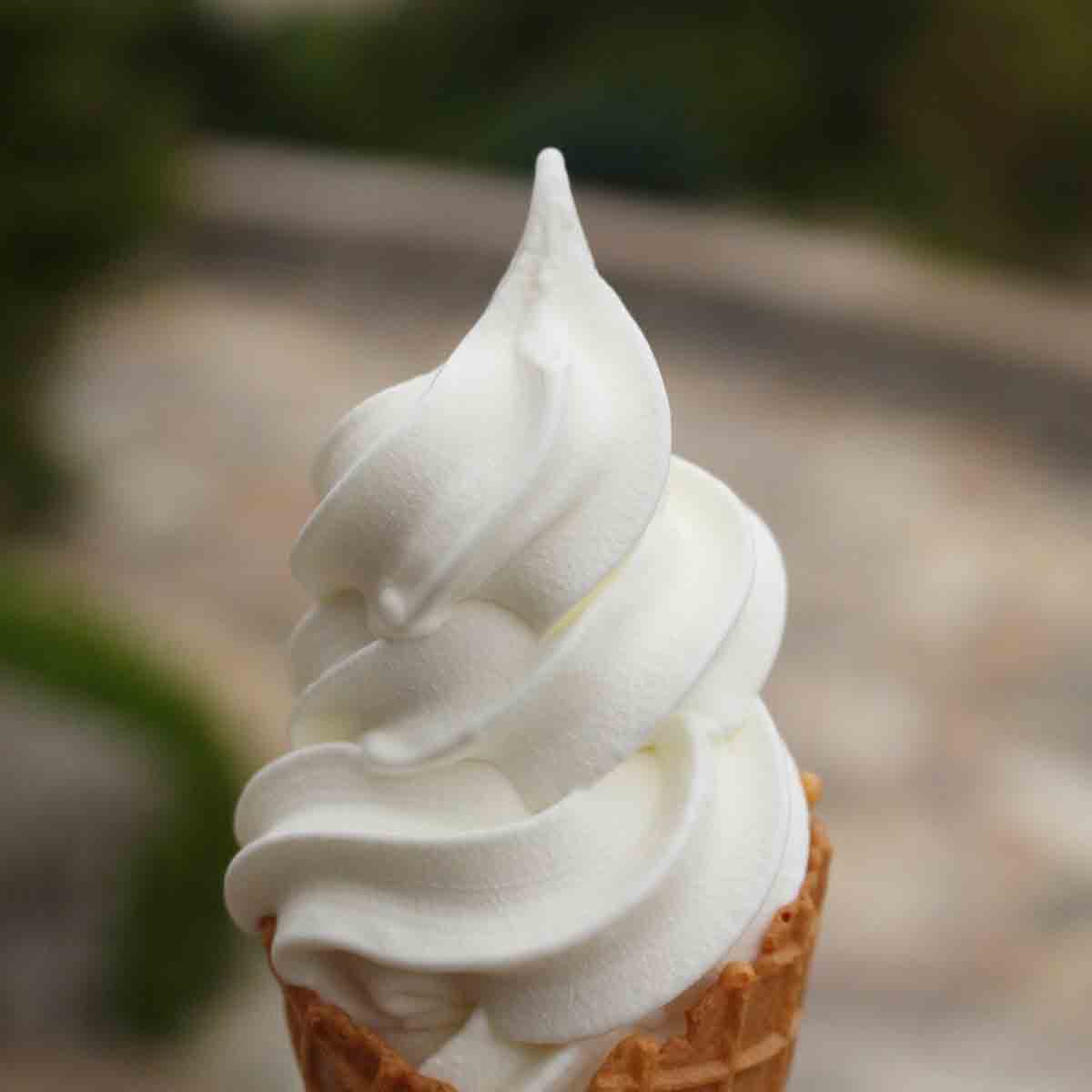 I don't know about you but there's nothing I love more on a Summer's day than a frozen sweet treat like ice cream or gelato. It's a total must when the sun comes out (which is very rarely in the UK, lol).
Gelato originates from Italy and, according to La Macelleria Gelateria, was originally created by famous artist and architect Bernardo Buontalenti at the beginning of the 16th century.
Is gelato dairy-free?
Traditional gelato is not dairy-free because it's made with milk. Authentic Italian gelato is typically made with milk, sugar, heavy cream and sometimes even egg yolks.
Let's take a look at the ingredients of some different store-bought gelatos:
Hagen-Daz caramel swirl gelato
All of the Hagen-Daz gelato flavours contain dairy. Their caramel swirl gelato is made with the following ingredients:
Water, Sweetened Lactose Reduced Condensed Skimmed Milk, Fresh Cream,Glucose Syrup, Sweetened Condensed Milk, Chicory Root Extract, Egg Yolk, Dextrose, Sugar, Coconut Oil, Pectins, Natural Vanilla Flavourings.
Remeo pistachio gelato
Remeo's pistachio gelato ingredients are:
Pasteurised Whole Milk, Glucose Syrup, Water, Sugar, Cream, Sicilian Pistachio Paste, Egg Yolk, Dried Skimmed Milk, Roasted Pistachio Pieces, Salt, Stabiliser (Locust Bean Gum), Natural Flavouring.
Grom hazelnut gelato
The ingredients in Grom's hazelnut gelato are quite minimal compared to the others but sadly it still contains milk. The ingredients are:
Whole milk, hazelnut paste, cane sugar, dextrose, cream, egg yolk, milk protein, locust bean gum.
Hackney Madagascan vanilla gelato
The ingredient in Hackney's vanilla gelato are:
Fresh milk, sugar, fresh double cream, dextrose, skim milk powder, glucose, coconut oil (milk), stabilisers (locust bean gum, guar gum, carrageenan), emulsifier (mono and diglycerides of fatty acids), water, vanilla beans, ethyl alcohol, sea salt.
As you can see, all of the above gelatos contain milk so it's safe to conclude that the majority of gelatos are not dairy-free.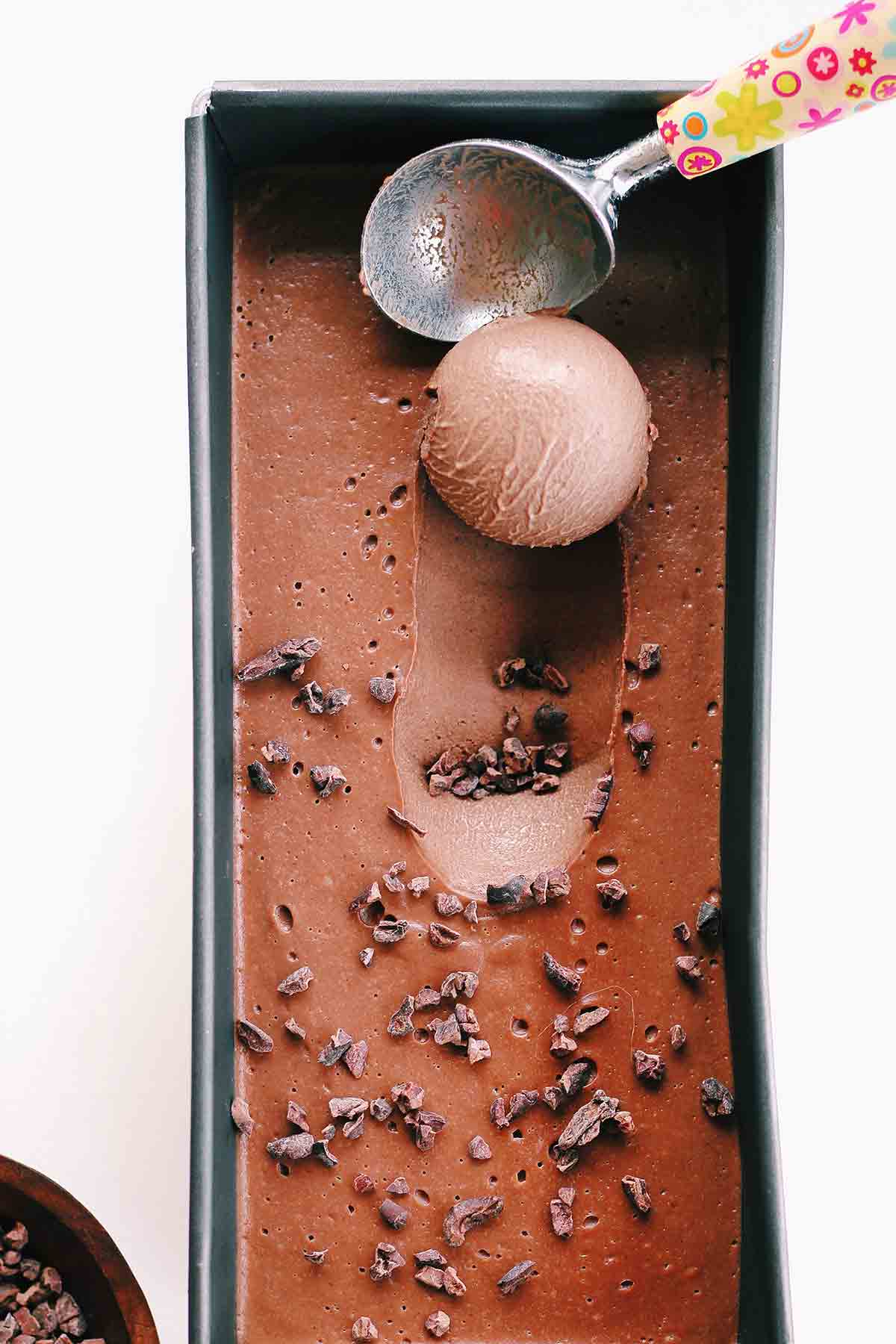 Is gelato vegan?
Traditional gelato is not vegan as it contains dairy products. As mentioned above, it's almost always made with whole milk and cream which comes from cows. Gelato is often made using eggs too, especially if you're buying it from a traditional place, which is another reason why gelato is usually not vegan.
Is it gluten-free?
Gelato can be gluten-free sometimes but this depends on where you buy it from and also the flavour. Gelato that contains ingredients like Biscoff, Oreos or other cookies wouldn't be gluten-free because the cookies are made with wheat. However, as mentioned earlier in this post, traditional gelato is only made from milk, sugar, cream, and sometimes eggs- none of which contain gluten.
Whether or not the gelato is safe for those with gluten allergies will also depend on whether or not the kitchen is using gluten containing ingredients for other products. It's best to check with each individual vendor before purchasing, just to be on the safe side.
Are there any dairy-free gelato options?
Even though it's true that most gelato contains dairy, dairy-free gelatos do exist! Sure, they may not contain the traditional ingredients but they taste just as good! I have enjoyed a fair few dairy-free options from gelaterias across Europe.
Valsoia are an Italian company that have quite a few dairy-free gelato options. For those in the UK, you can purchase them online from Ocado.
Their cherry swirl gelato contains the following ingredients: Water, Soybeans, Sea Salt, Sugar, Glucose Syrup, Dextrose, Coconut Oil, Reconstituted Black Cherry Juice, Mono-and Diglycerides of Fatty Acids, Sucrose Esters of Fatty Acids, Sodium Alginate, Locust Bean Gum, Guar Gum, Pectin, Colour: Beetroot Red, Flavourings, Acidity Regulator: Citric Acid, Vitamin B12
The cashew tiramisu gelato is made with: Water, Cashew Paste, Sugar, Glucose Syrup, Coconut Oil, Maltodextrin, Wheat Flour, Sugar, Vegetable Fats and Oils (Coconut, Sunflower), Glucose Syrup, Soy Lecithin, Ammonium Carbonates, Sodium Carbonates, Salt, Flavourings, Low-Fat Cocoa, Dextrose, Pea Proteins, Mono-and Diglycerides of Fatty Acids – Propane-1.2-Diol Esters of Fatty Acids, Locust Bean Gum, Guar Gum, Carrageenan, Sea Salt, Colour: Plain Caramel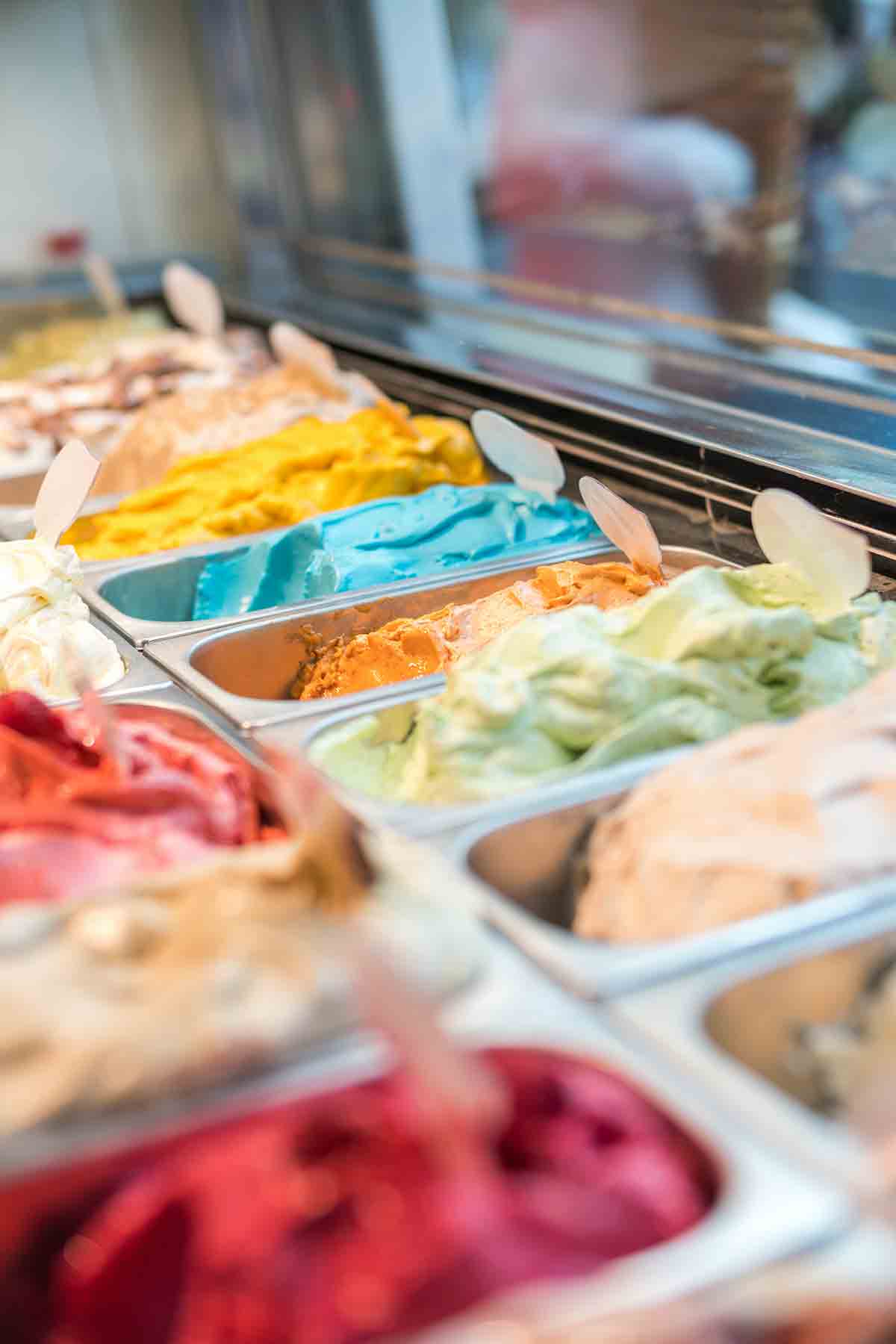 Summary
Traditional gelato is not dairy-free because it's made with cow's milk, cream and sometimes eggs. There are specialty dairy-free gelatos that you can buy but those with allergies should always double check for any risk of cross contamination.
Related posts:
BakedByClo is a participant in the Amazon Services LLC Associates Program, an affiliate advertising program designed to provide a means for sites to earn advertising fees by advertising and linking to Amazon.com. This site may contain some of these links to Amazon.com & other affiliate programs. If you make a purchase through one of those links, BakedByClo will receive a small commission from the purchase at no additional cost to you.