20 Vegan Ice Cream Recipes
If you're looking for a frozen treat to cool off on a hot day, try one of these vegan ice cream recipes! With 20 recipes to choose from, you're sure to find one that you love. Dairy-free versions of classic flavours such as mint chocolate chip, rocky road, salted caramel and lots more!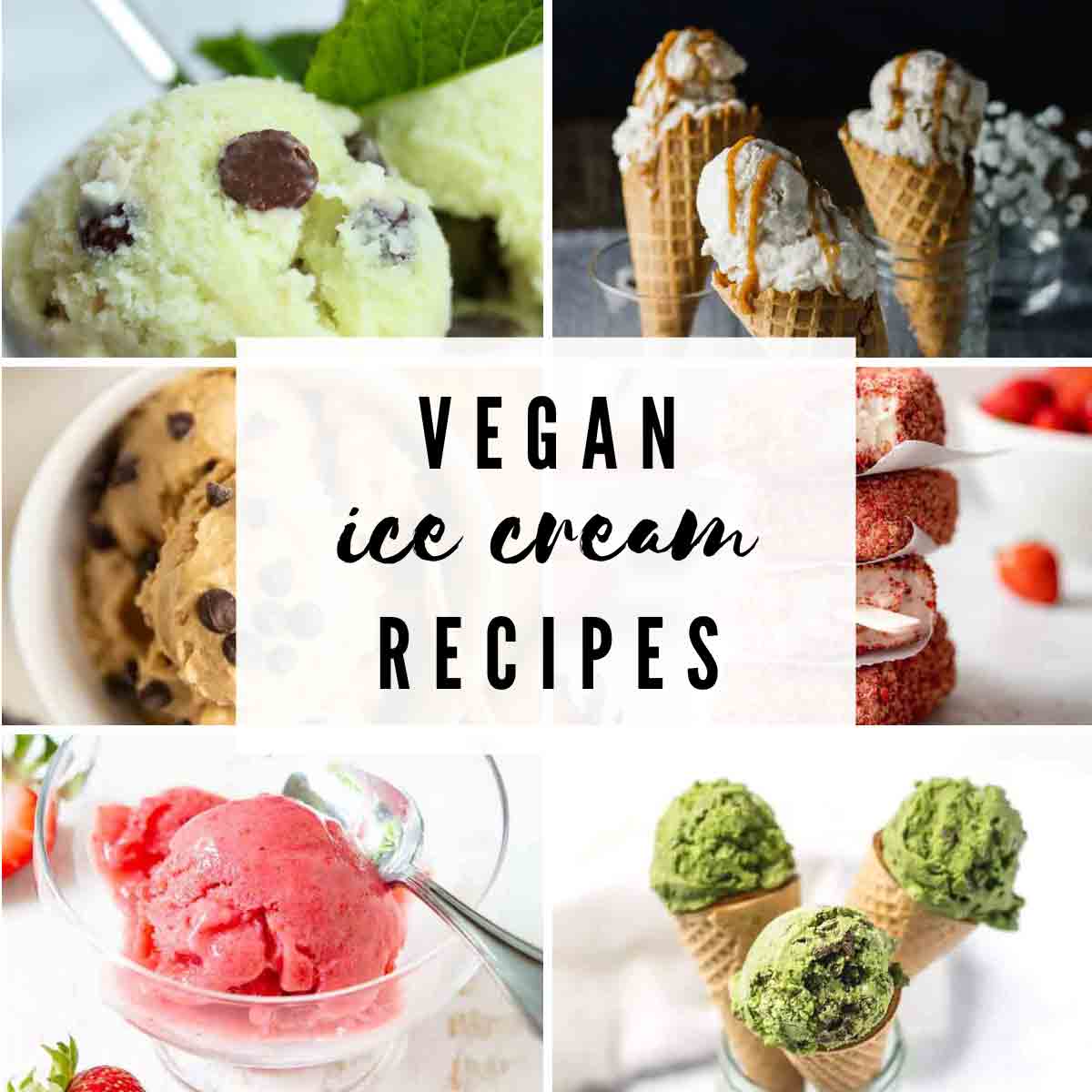 I know it's a bit chilly outside right now but Spring is on it's way and personally, I don't think it's ever too cold for a bowl of ice cream! I recently published a post full of vegan Summer desserts and I had so many vegan ice cream recipes that it made sense to put them all together into one post.
I've used a few of my own recipes plus some from other food bloggers. There are 20 recipes to choose from in total so I am certain that you'll find a new favourite flavour by the end of this post. I hope you enjoy the recipes!
Vegan ice cream recipes
Here are the best dairy-free ice cream recipes for Summer! If you prefer nice cream then keep scrolling as there are 5 recipes further down in the post.
Related posts:
Vegan Nice Cream
Nice cream is vegan ice cream that's made with frozen fruit instead of milk or cream. If this sounds like something you would enjoy, try one of the delicious recipes below.
That's all for now! I hope you like these vegan ice cream recipes. Leave a comment below to let me know which one you'll be making this Summer. Enjoy! xo
BakedByClo is a participant in the Amazon Services LLC Associates Program, an affiliate advertising program designed to provide a means for sites to earn advertising fees by advertising and linking to Amazon.com. This site may contain some of these links to Amazon.com & other affiliate programs. If you make a purchase through one of those links, BakedByClo will receive a small commission from the purchase at no additional cost to you.