25 Vegan Desserts With Dates
If you're looking for vegan desserts made with dates then you've come to the right place! This post contains 25 tasty recipes, with something to suit everyone's taste buds.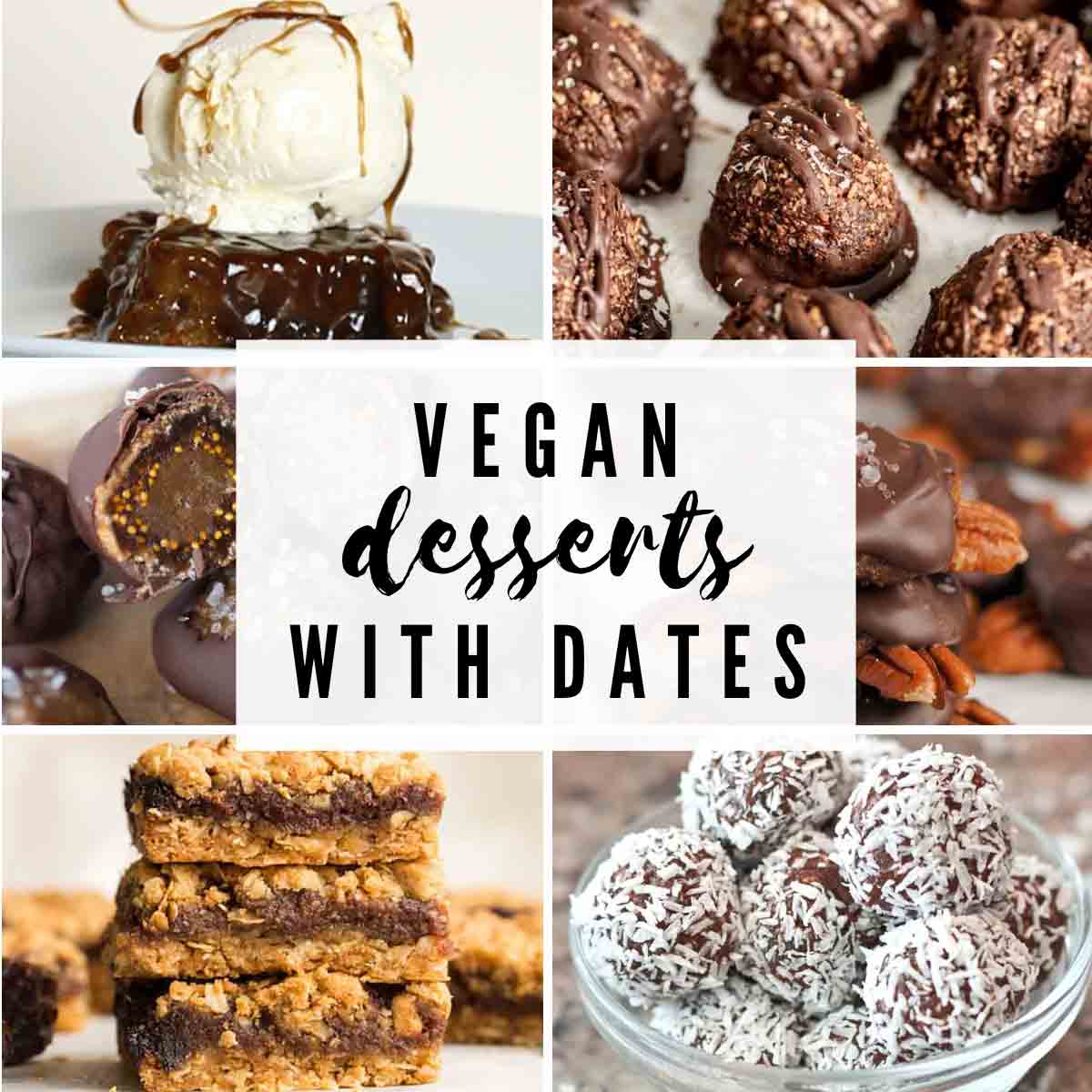 I recently made a post with the best sugar-free desserts and I thought it'd be nice to make one for all my favourite vegan desserts sweetened with dates. Most of the recipes you'll find below are completely free from refined sugar, with dates being the star of the show.
I've included one of my own recipes below but the majority of this post was made possible thanks to the other food bloggers who've kindly allowed me to include their recipes. If you make one of their recipes, make sure to leave them a comment to let them know!
The best vegan desserts with dates
Let's get into the recipes, shall we? To access the recipe, simply click on the underlined title next to your chosen dessert and you'll be taken straight there. Enjoy!
A rich, decadent date pudding topped with sticky toffee sauce. This delicious dessert is best served warm with vegan vanilla ice cream or homemade custard.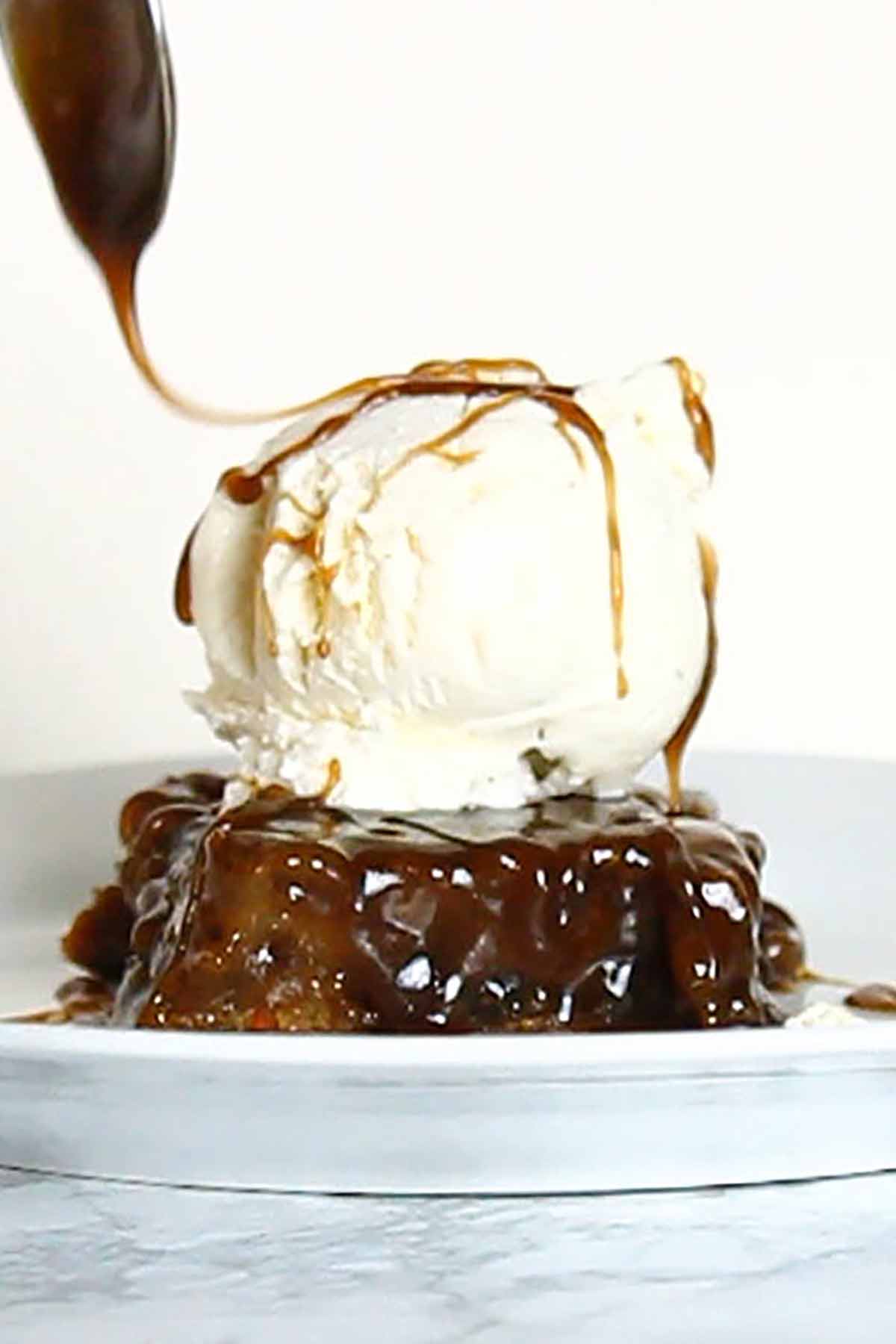 Similar to sticky toffee pudding but in bite-sized form! These moist date puddings are always a hit and a party favourite.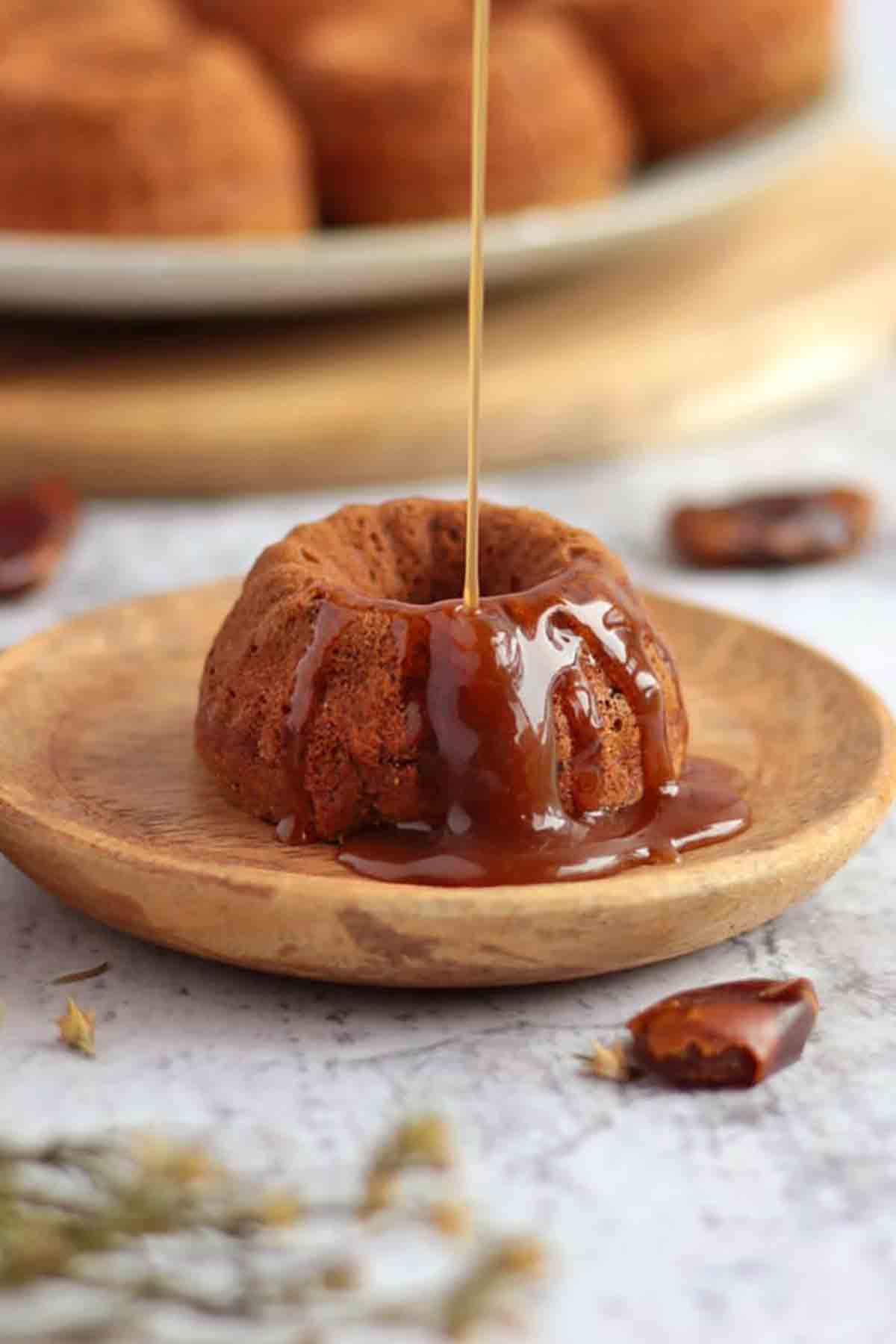 Adding dates to your banana bread gives it an extra syrupy-sweet taste! The combination of ripe bananas, sticky dates and flavourful chocolate chips makes a tasty dessert that you'll want to make again and again.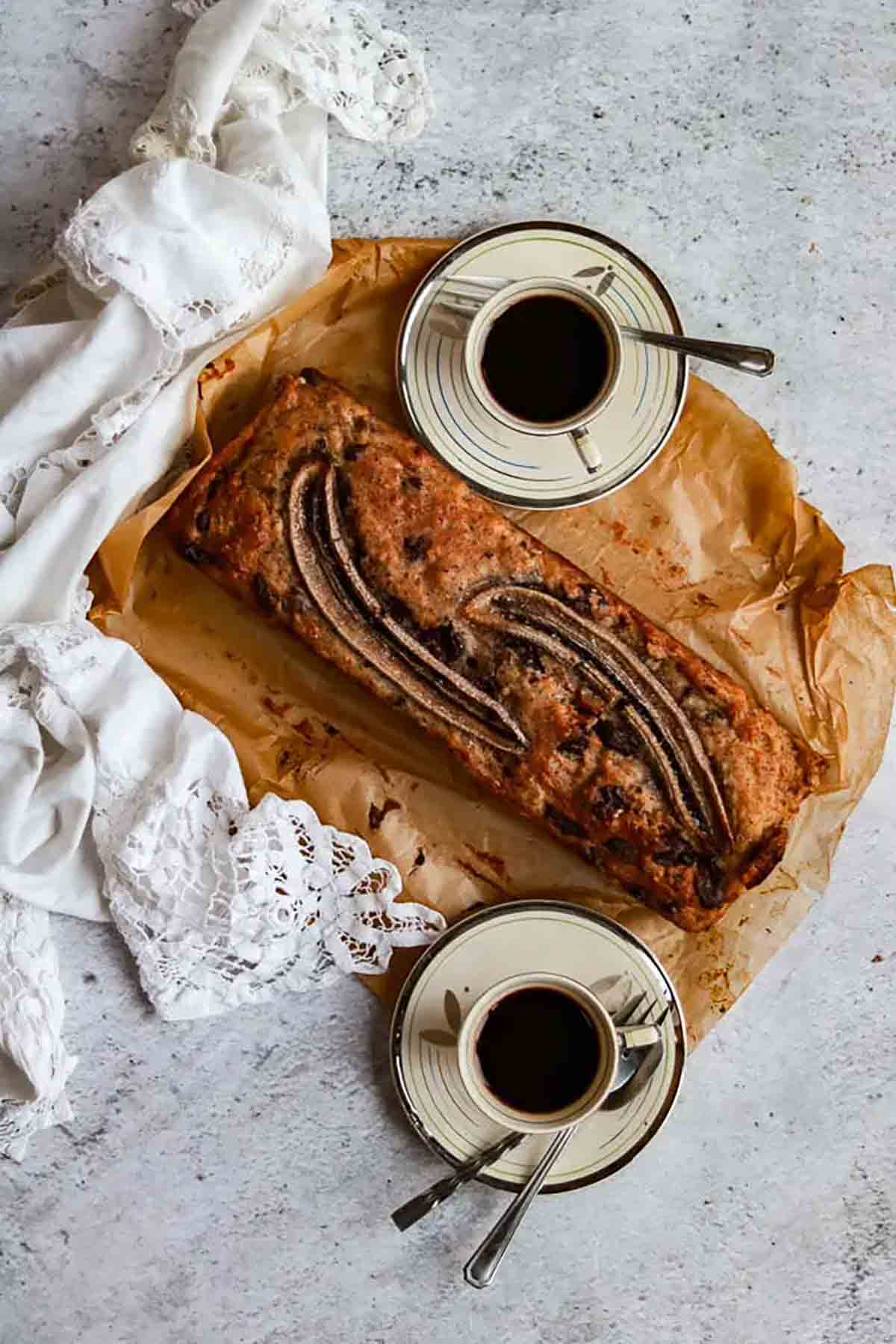 These perfect little bites are incredible easy to make and there's no baking required! They're not only vegan, they're gluten-free and paleo-friendly too.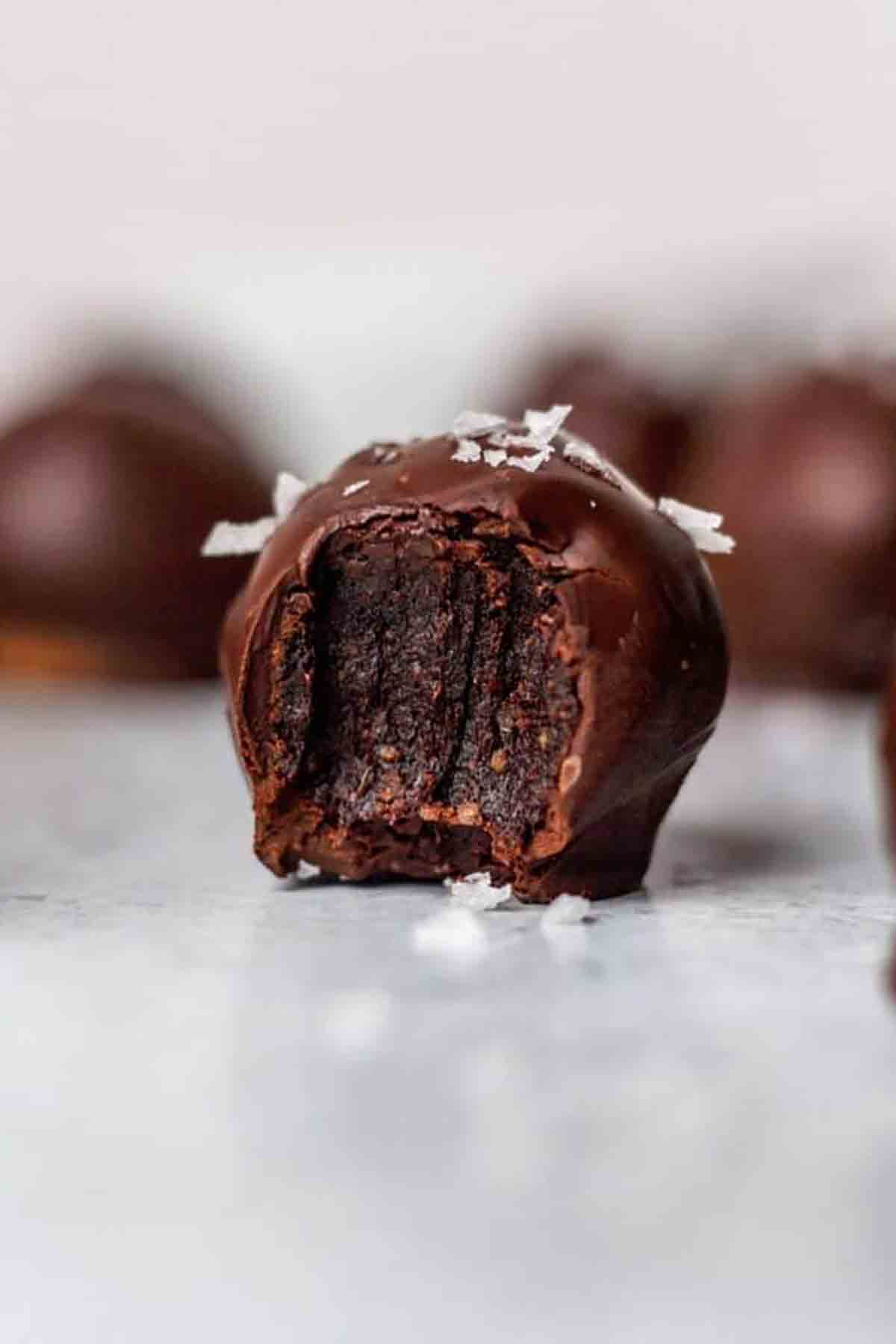 If you're looking for a healthy, portable treat, these vanilla coconut bliss balls are just the thing. They make a perfect vegan date dessert for snacking on.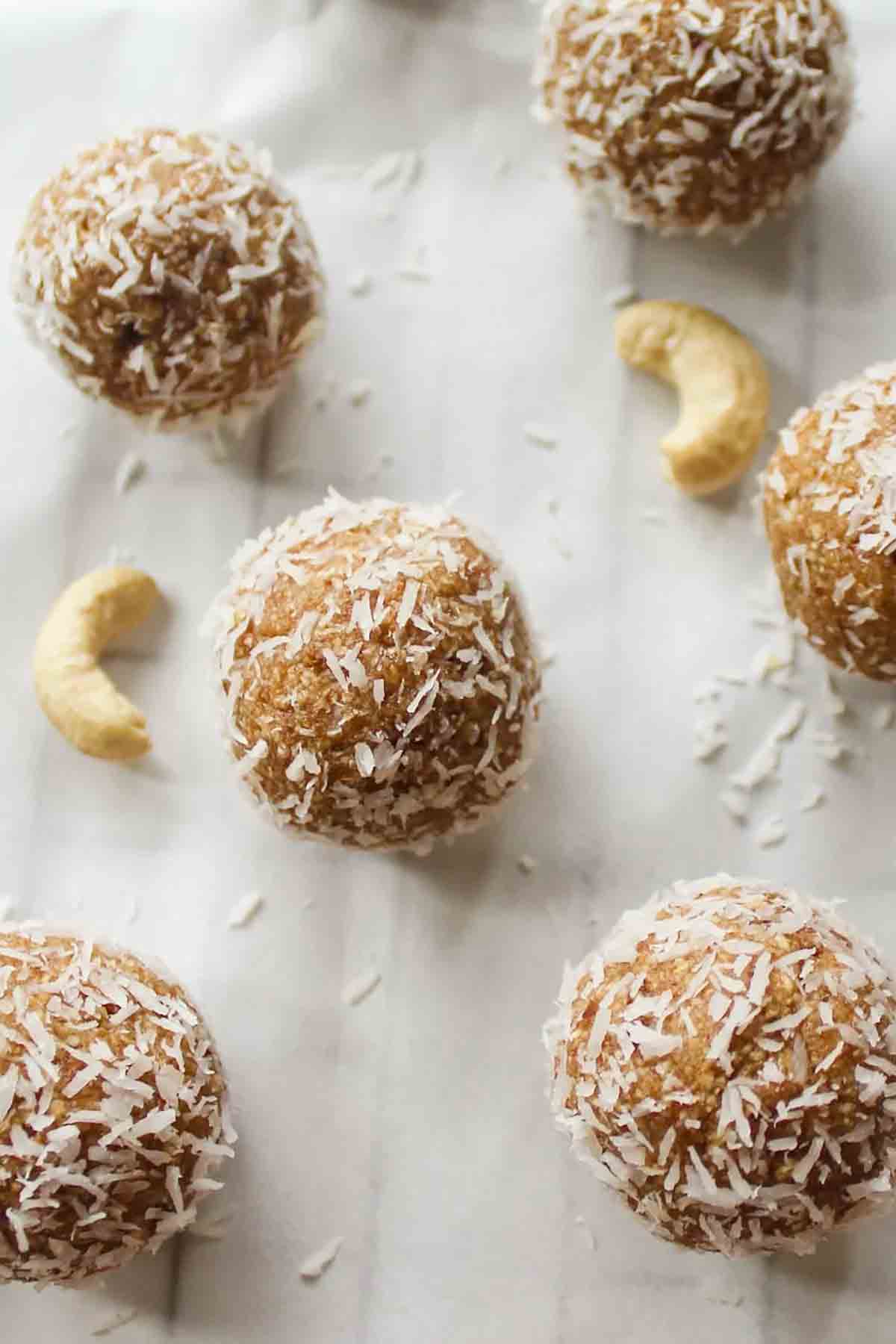 You can make these chocolate macaroons with just 6 simple ingredients. They have a rich coconut and chocolate flavour and a firm yet tender texture that you're sure to love.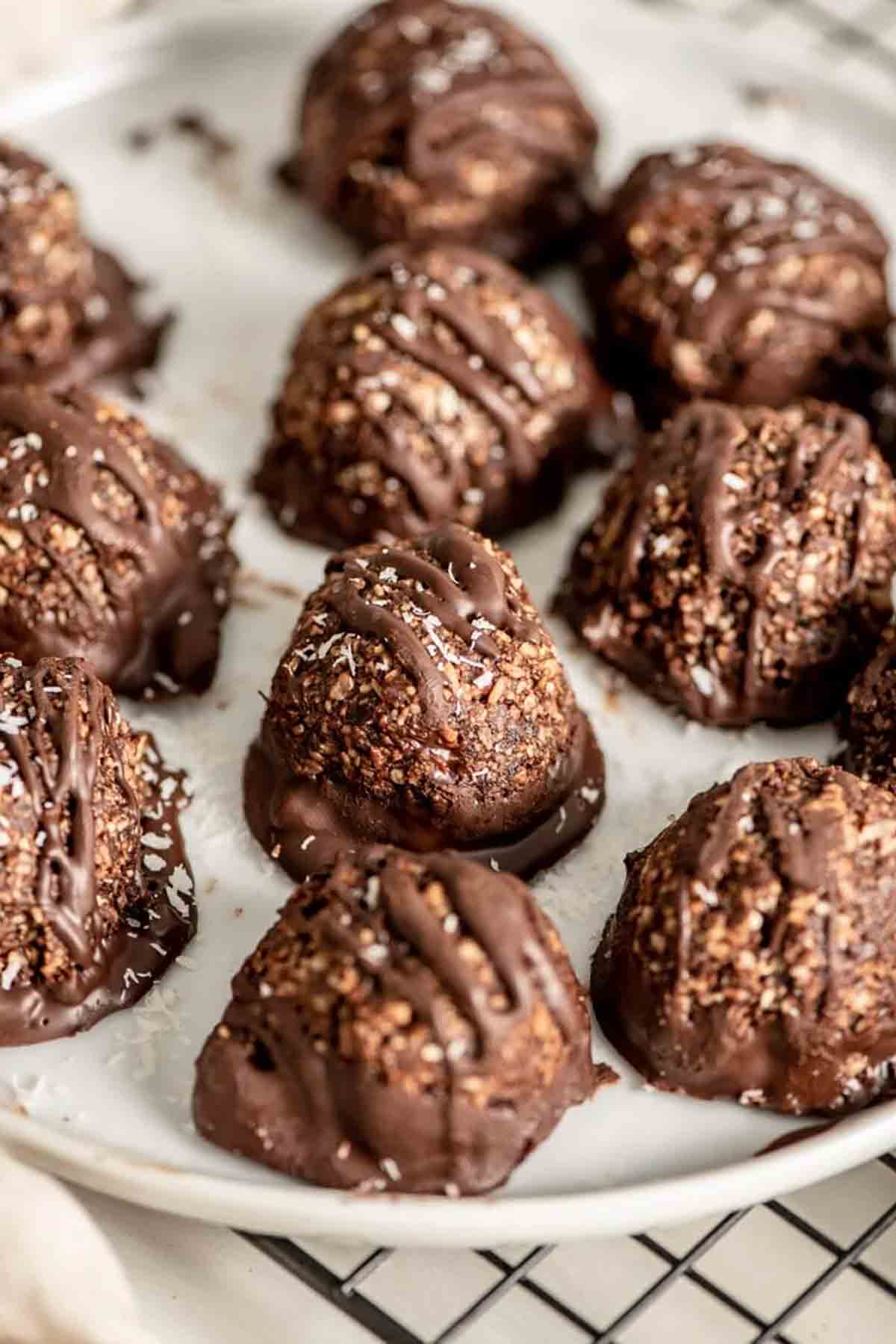 This chocolate fudge is sweet and gooey but made with only wholesome ingredients! It's easy to make without condensed milk or sugar.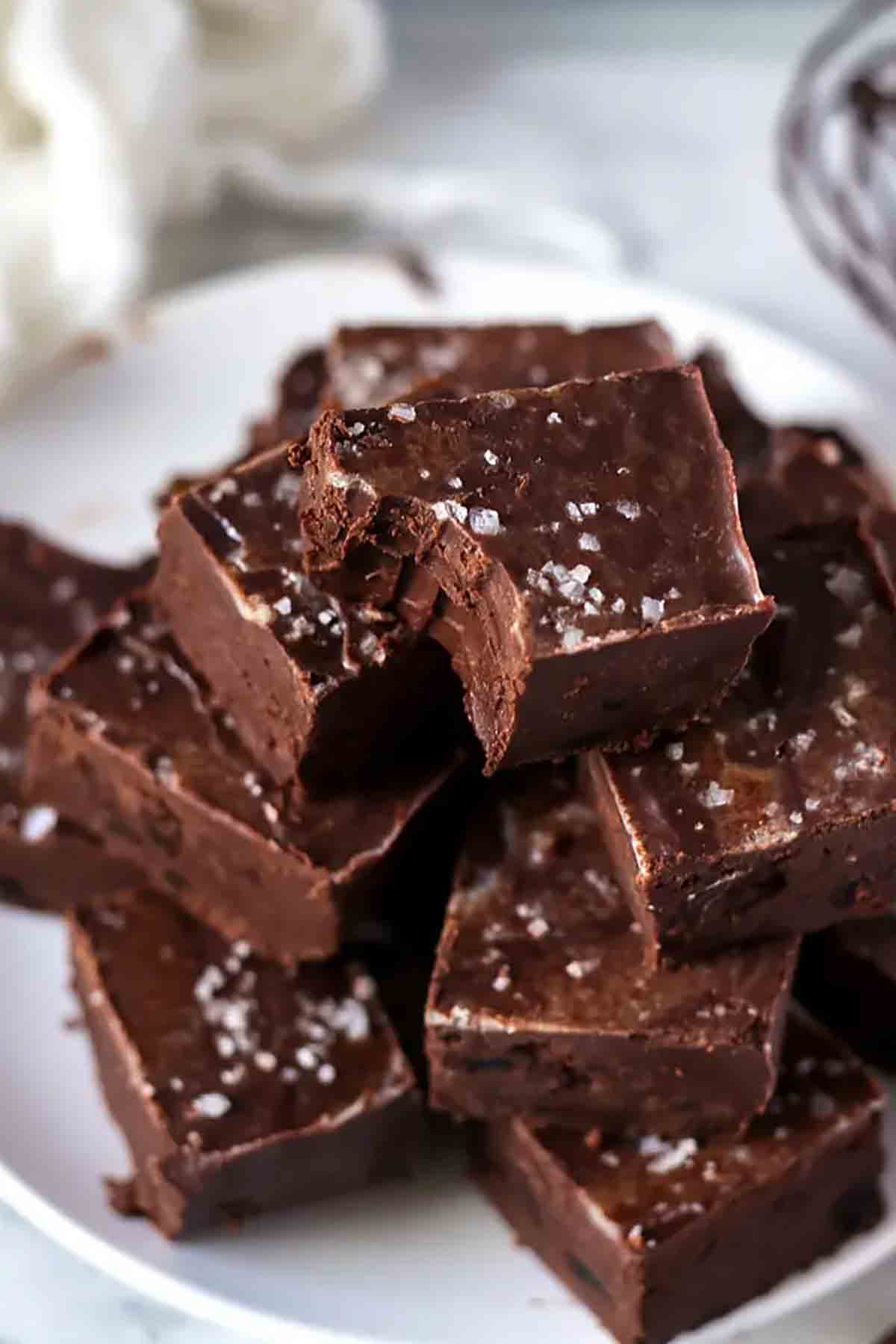 These chewy peanut butter cookies are perfectly sweet with a hint of saltiness. An easy vegan dessert with dates and just a handful of other ingredients.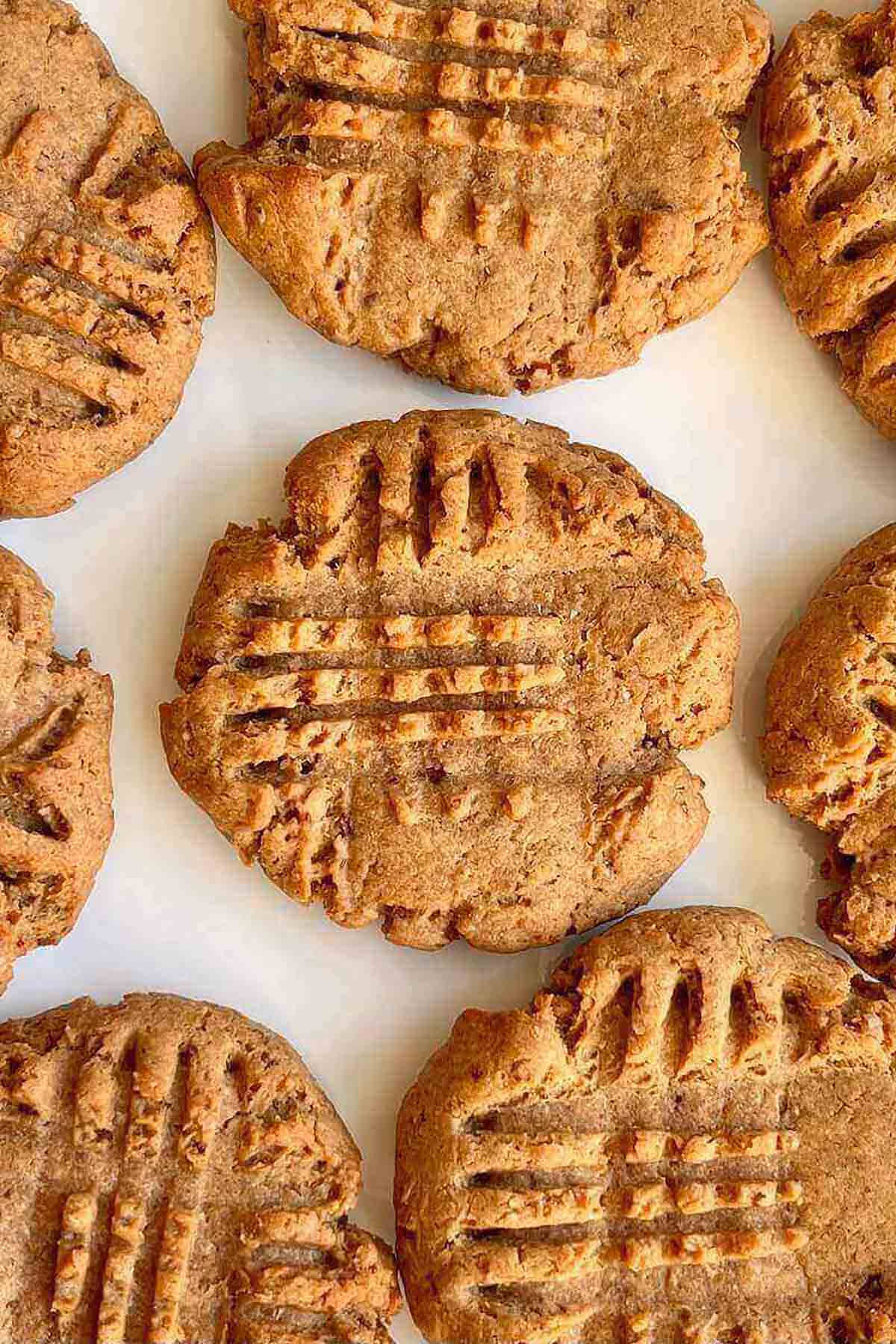 You can't go wrong with these quick and easy mini vegan date desserts. They come together in minutes and they freeze well if you want to enjoy them cold or save them for later.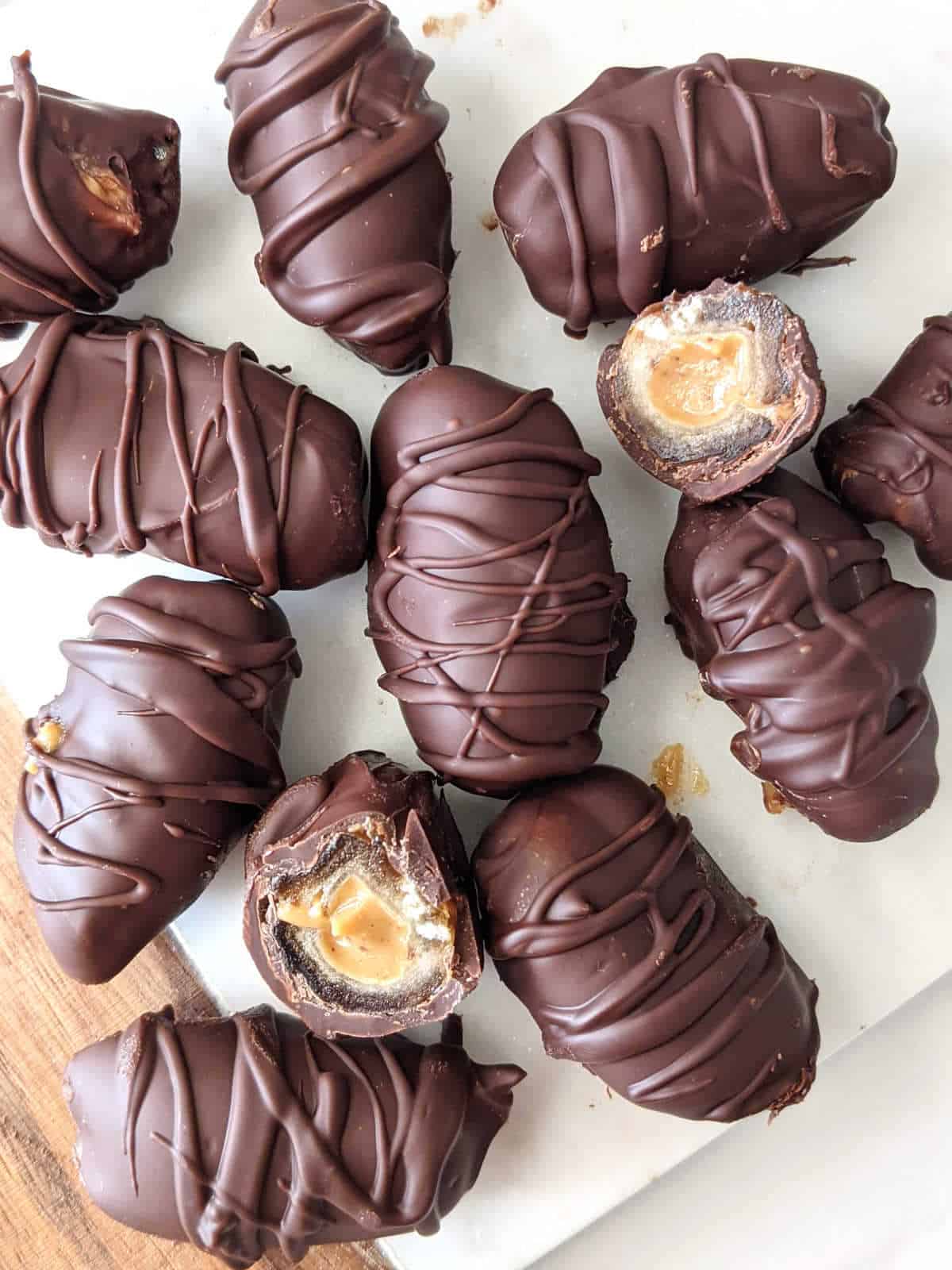 These vegan Mars Bars (or Milky Ways if you're in the USA) are made with healthier ingredients and without dairy, unlike the original version. Nougat, caramel and chocolate come together to make a decadent treat that's sure to satisfy your sweet tooth.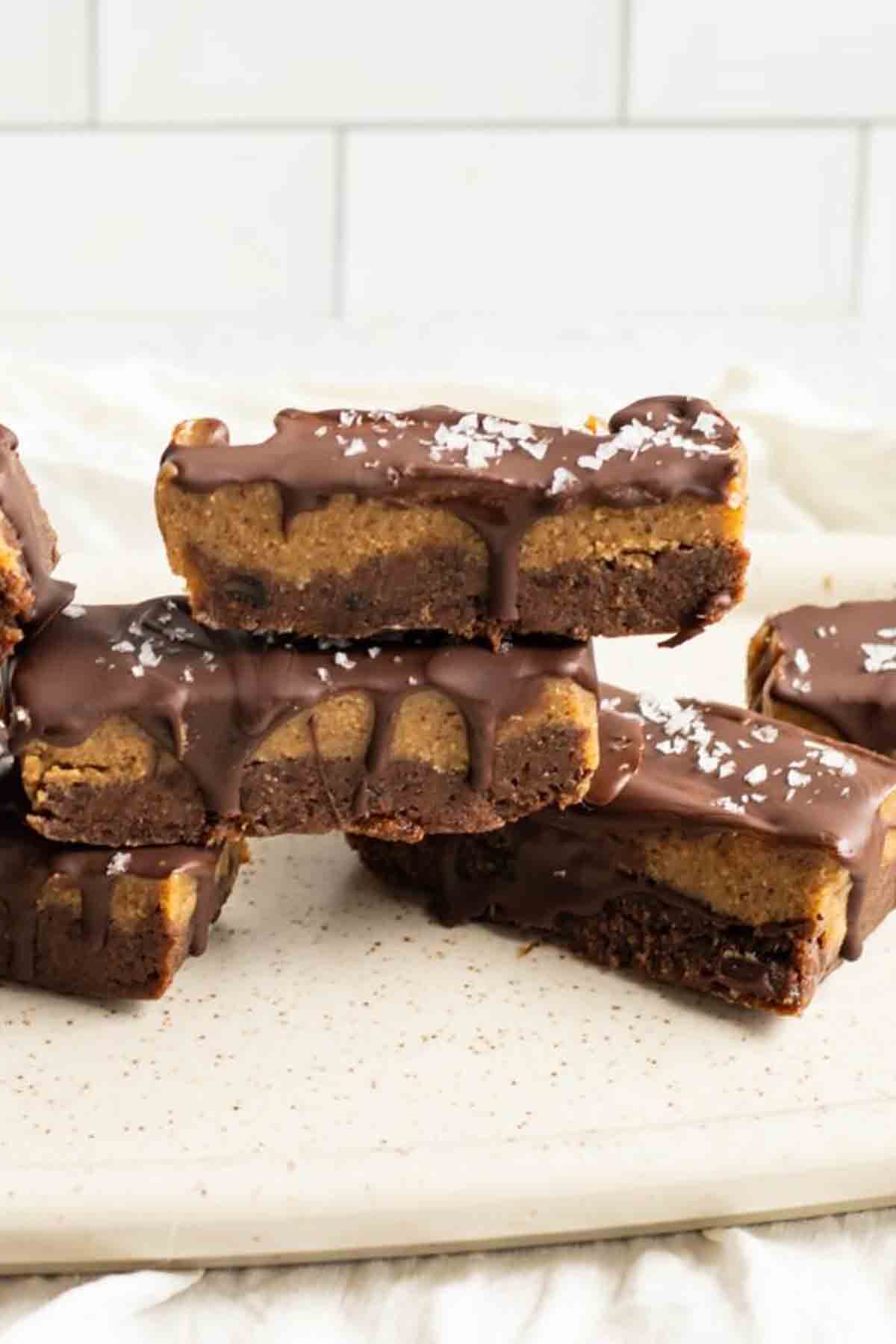 Balls of coconut dusted deliciousness with a burst of nutty chocolate flavour. Just pop all of the ingredients into a blender, roll into balls then cover with coconut. So simple!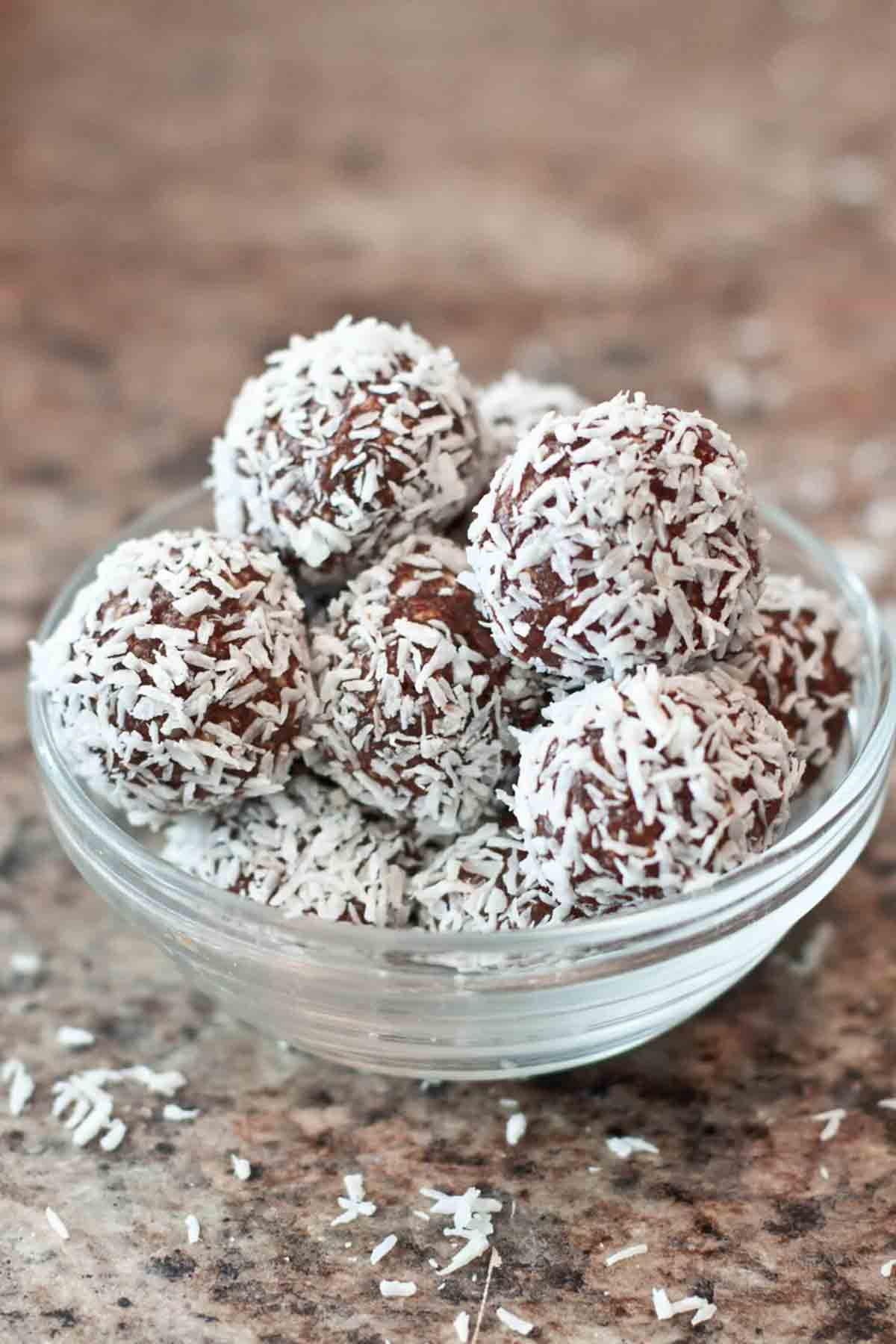 One bite of these vegan turtles and you'll be hooked! They're the perfect mix of salty and sweet and are really easy to make with just 6 ingredients.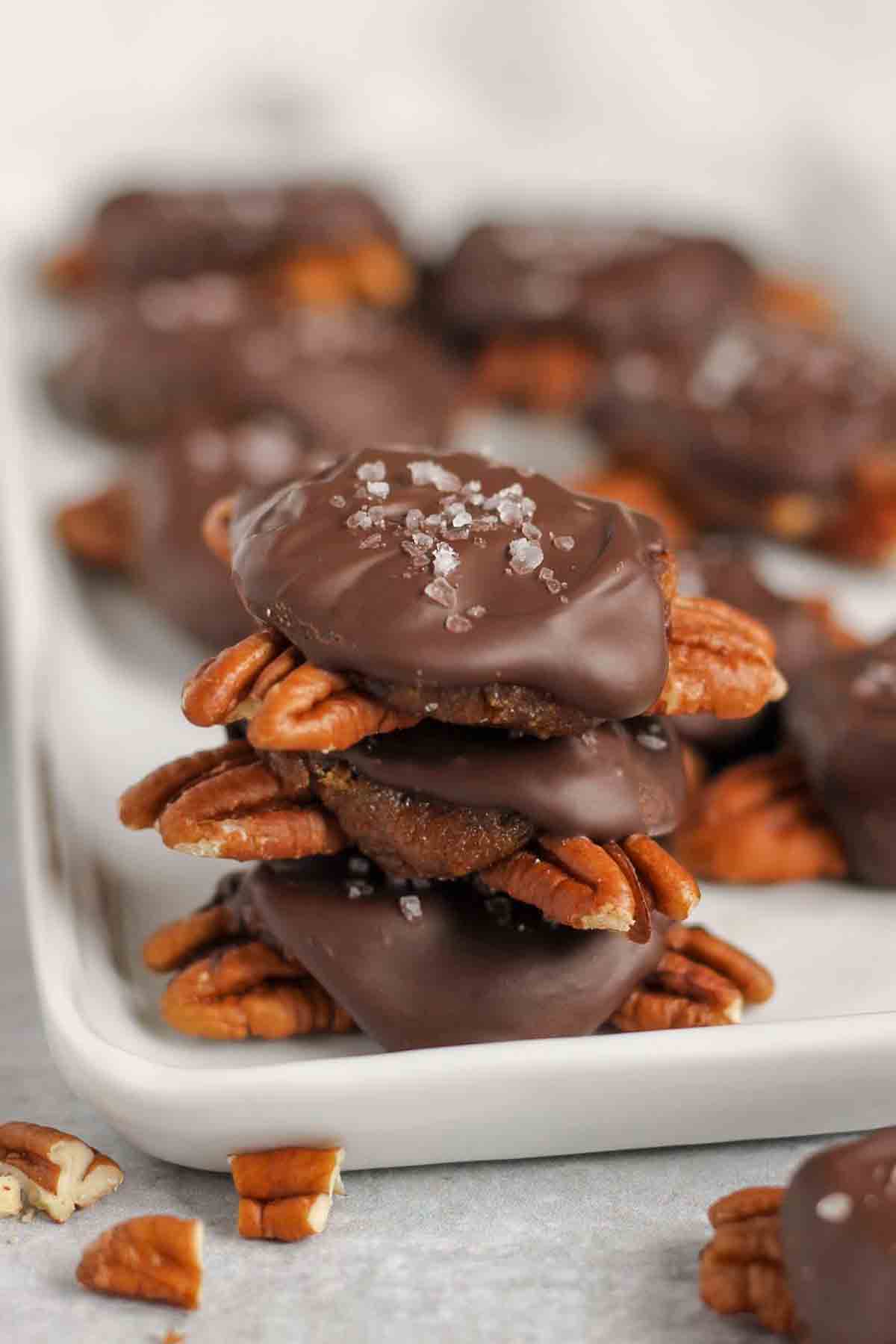 Soft, gooey, buttery date squares with a cookie-like base and a perfectly sweet, slightly spiced date filling. They're naturally gluten-free and have an oat-free option too.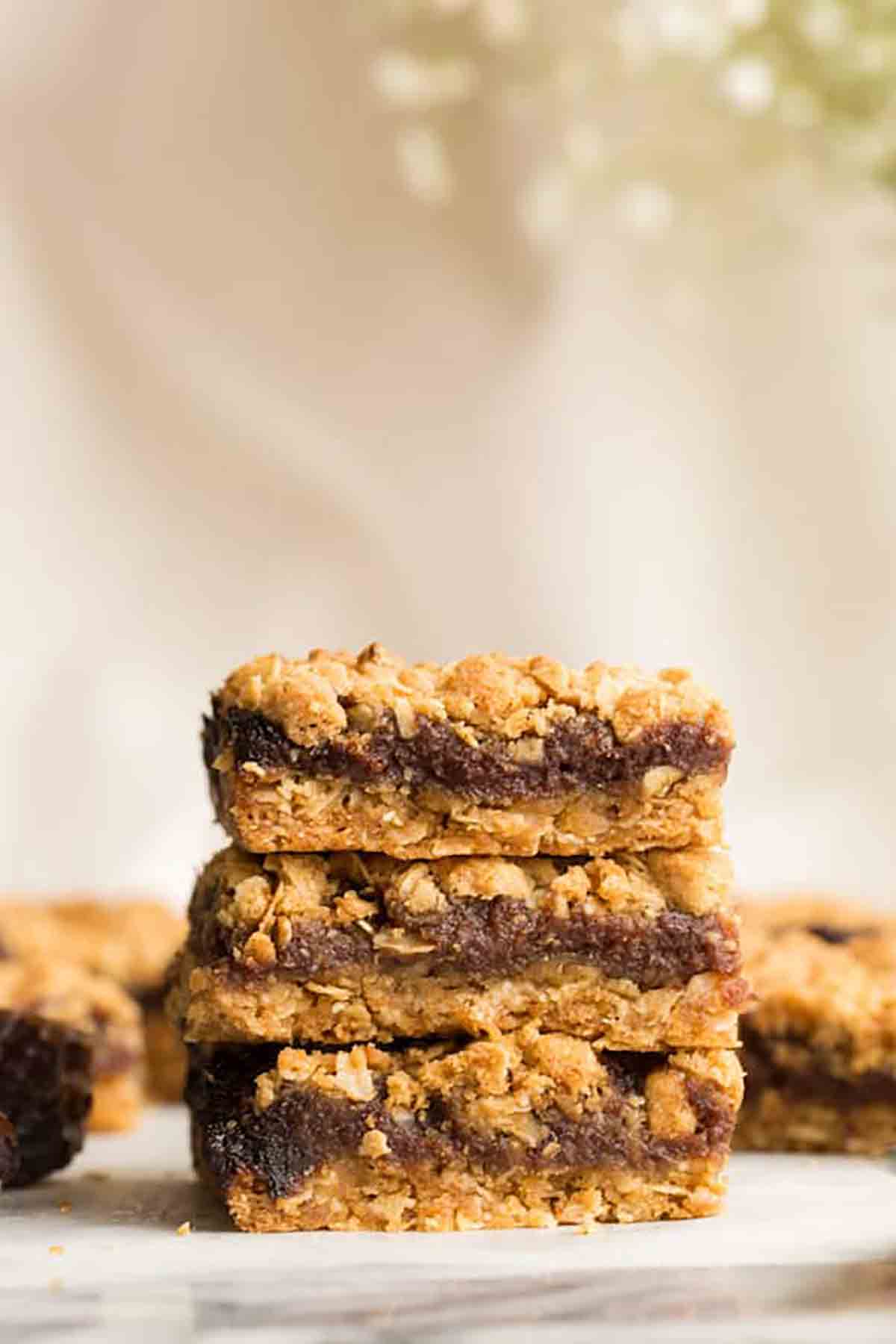 These homemade Twix Bars consist of a crunchy biscuit base, gooey caramel and rich dark chocolate. One of the best vegan desserts with dates that you'll ever try!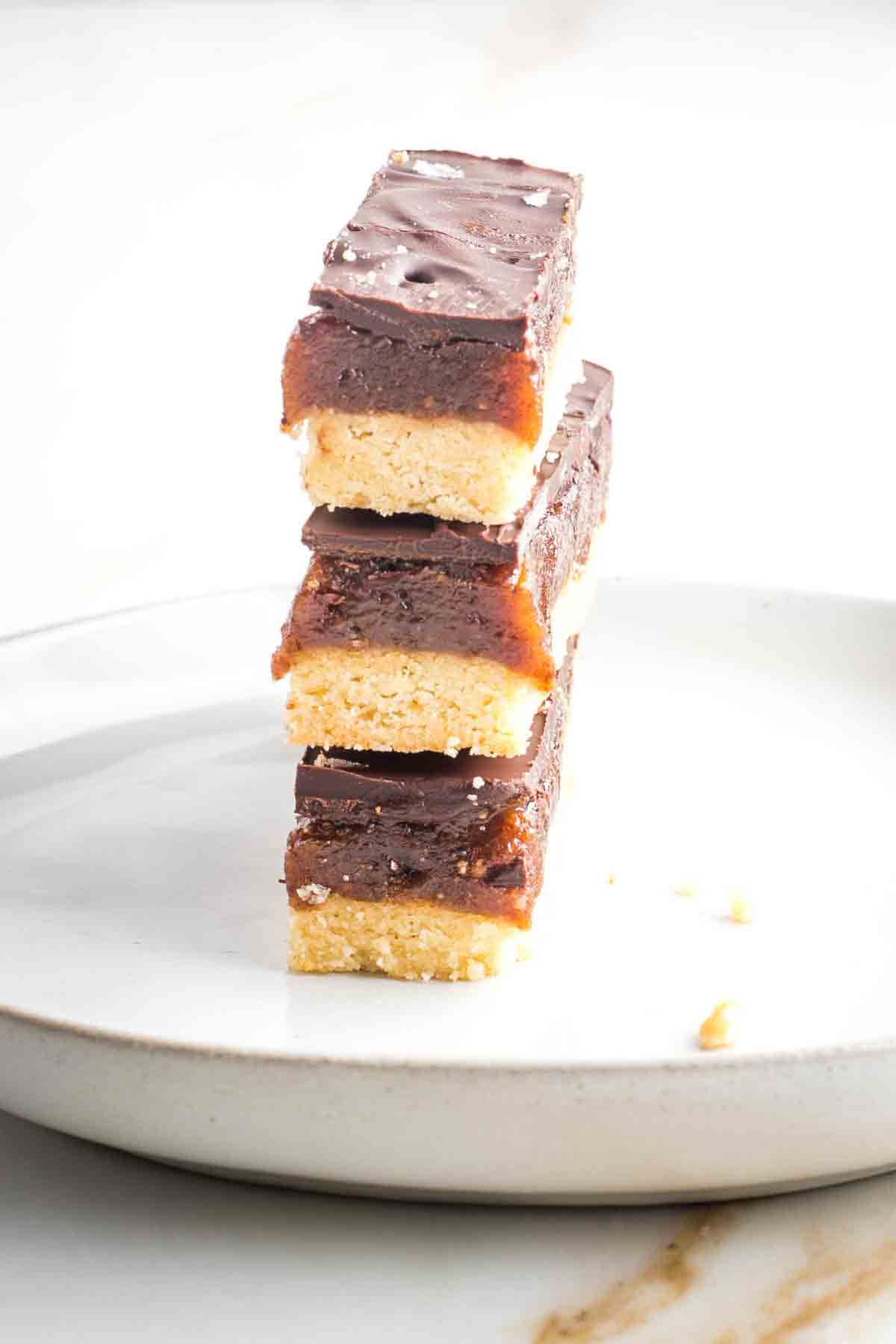 These mini vegan desserts are sweetened with dates only so there's no refined sugar needed. They're no-bake, full of healthy fats and packed with antioxidants.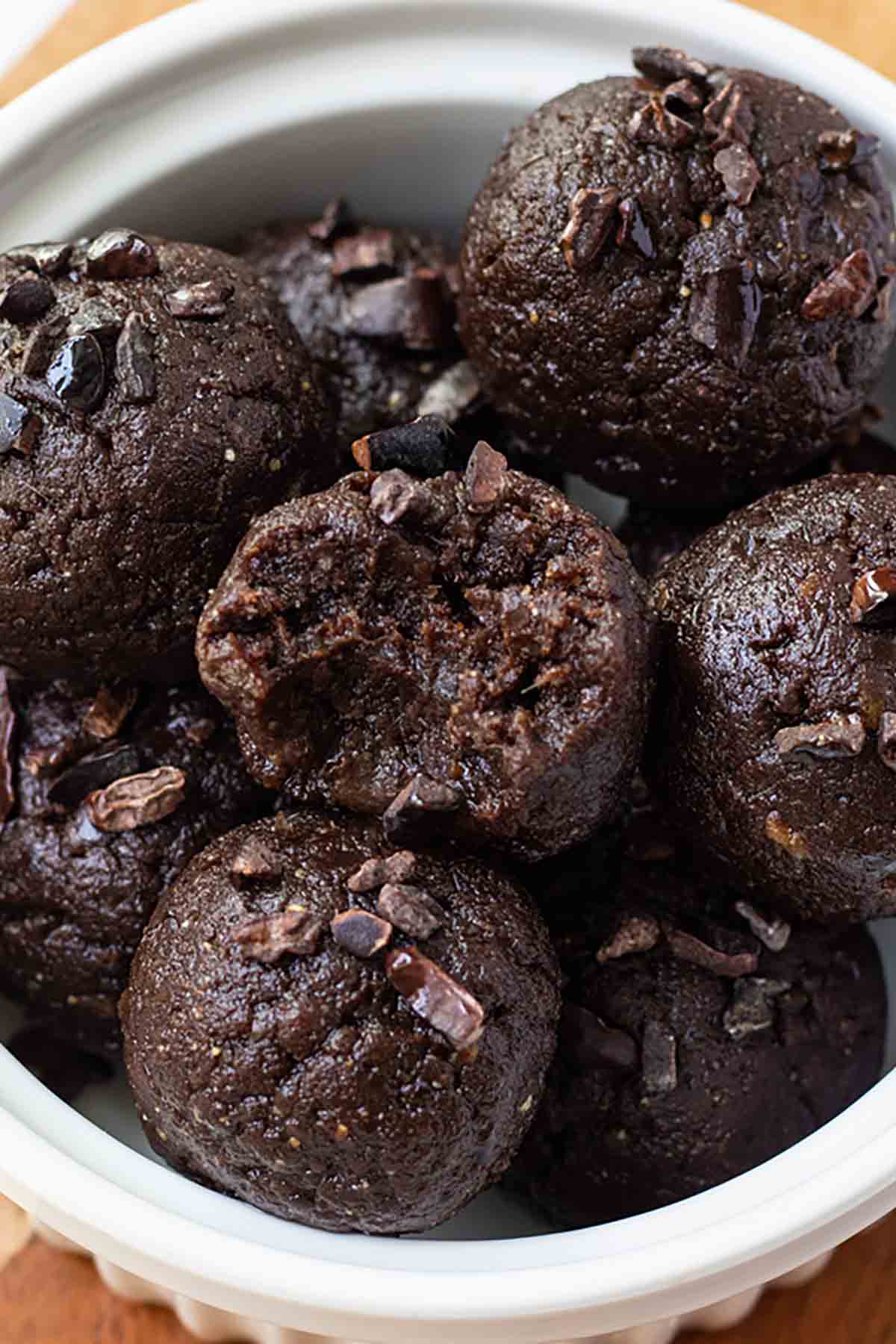 A wholesome tart recipe with a date-flaxseed crust and homemade chocolate ganache. These mini tarts make for creamy, elegant vegan desserts with dates that are sure to be popular with everyone who tries them.
This caramel can be made easily with no cooking involved and it's ready in minutes. There's no need for refined sugar and you can make it as thick or thin as you prefer. You can use it in vegan desserts, as a breakfast topping or as a healthy dip for fresh fruit.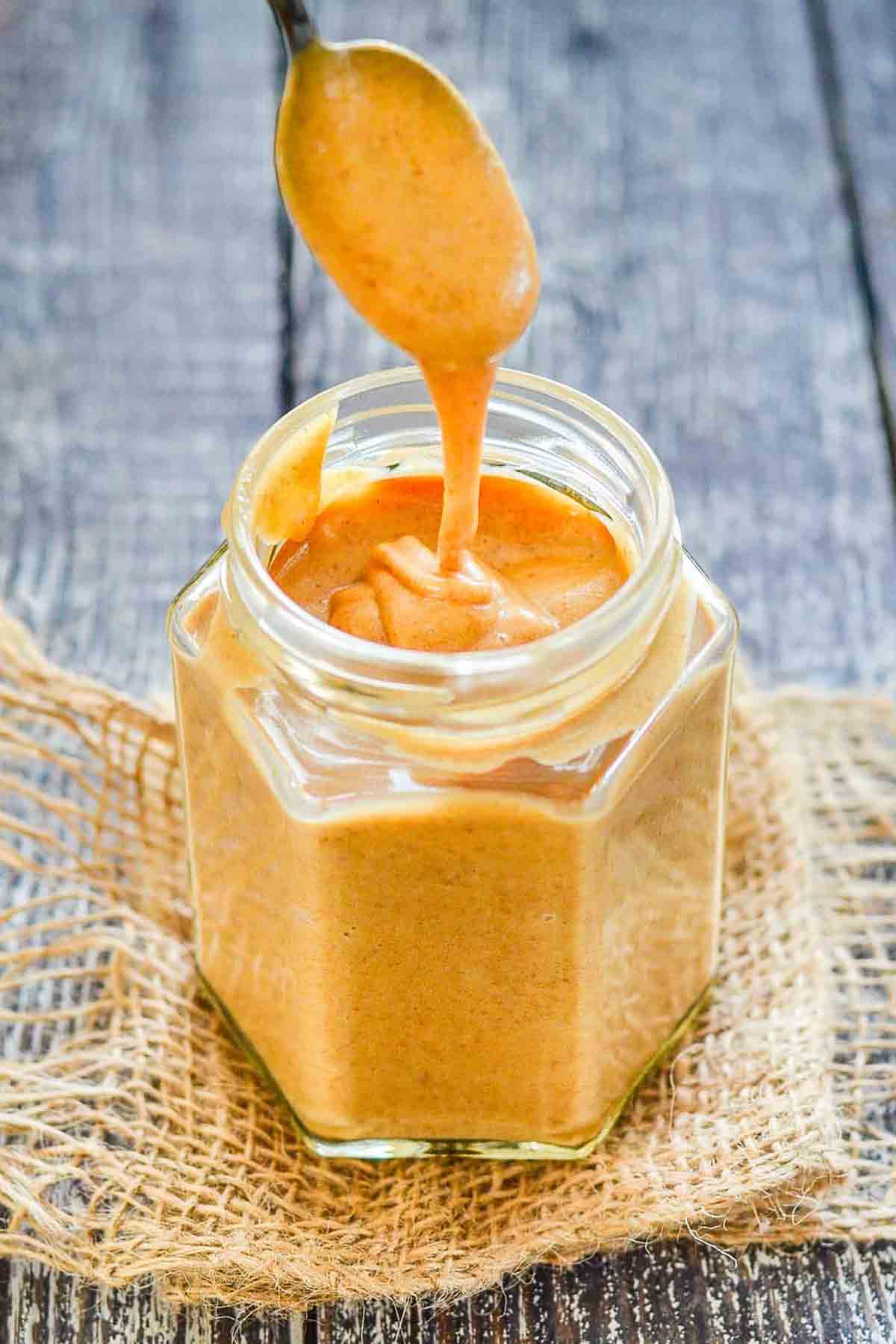 This date bread is perfectly moist but it's made without any butter or oil! It's free from refined sugar and gluten too, meaning the whole family can enjoy it!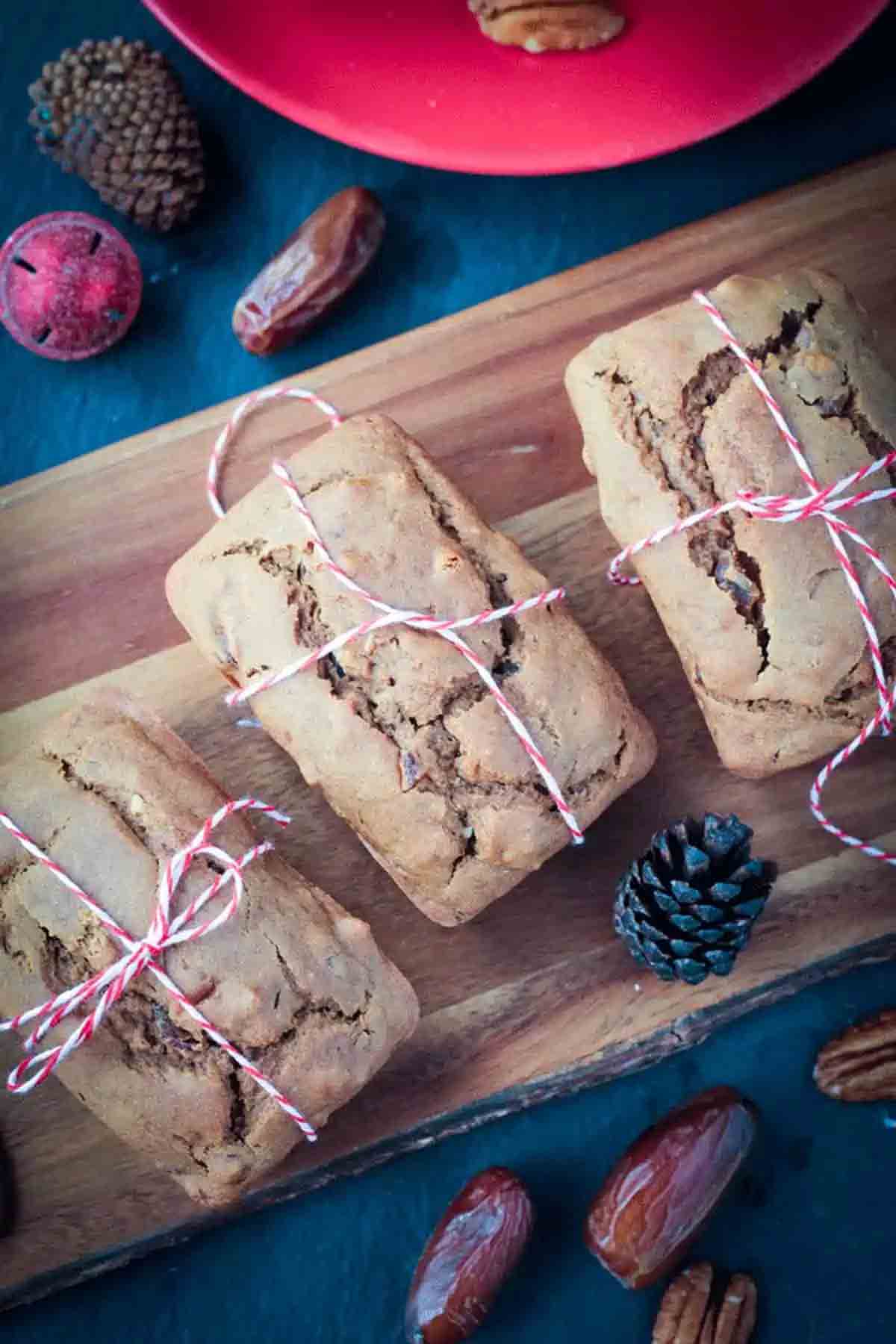 A flavour packed snack that comes together quickly in a food processor. What's not to love?! These energy balls are made with figs, dates, raw cashews, coconut and seeds. Yum!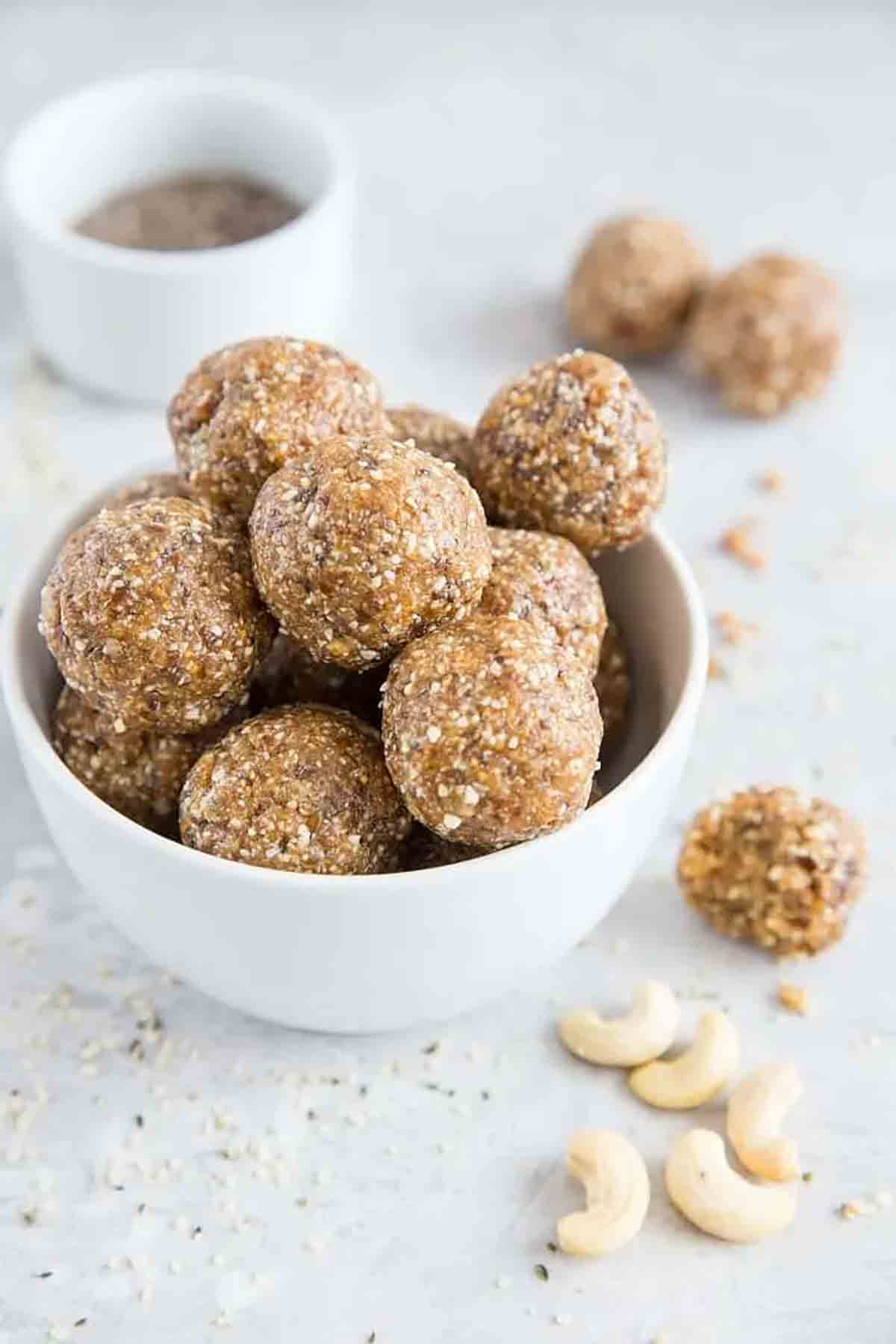 These healthy treats taste just like sweet caramel candy. They're rich in fibre, healthy fats, vitamins and minerals.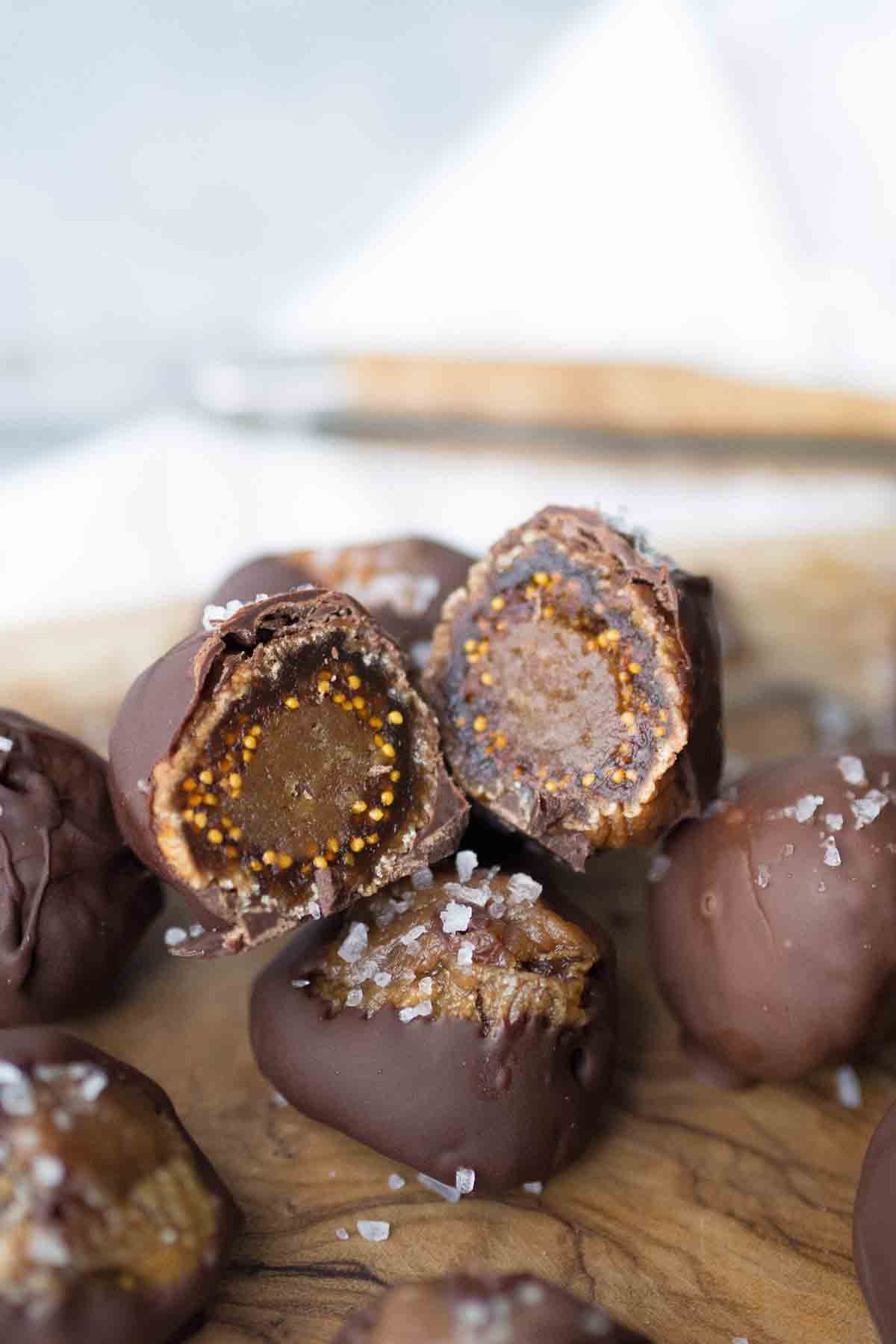 This vegan dessert is sweetened with dates, paired with oats, almond butter and chocolate. They take just 20 minutes to prepare and you can let the fridge do the rest of the work!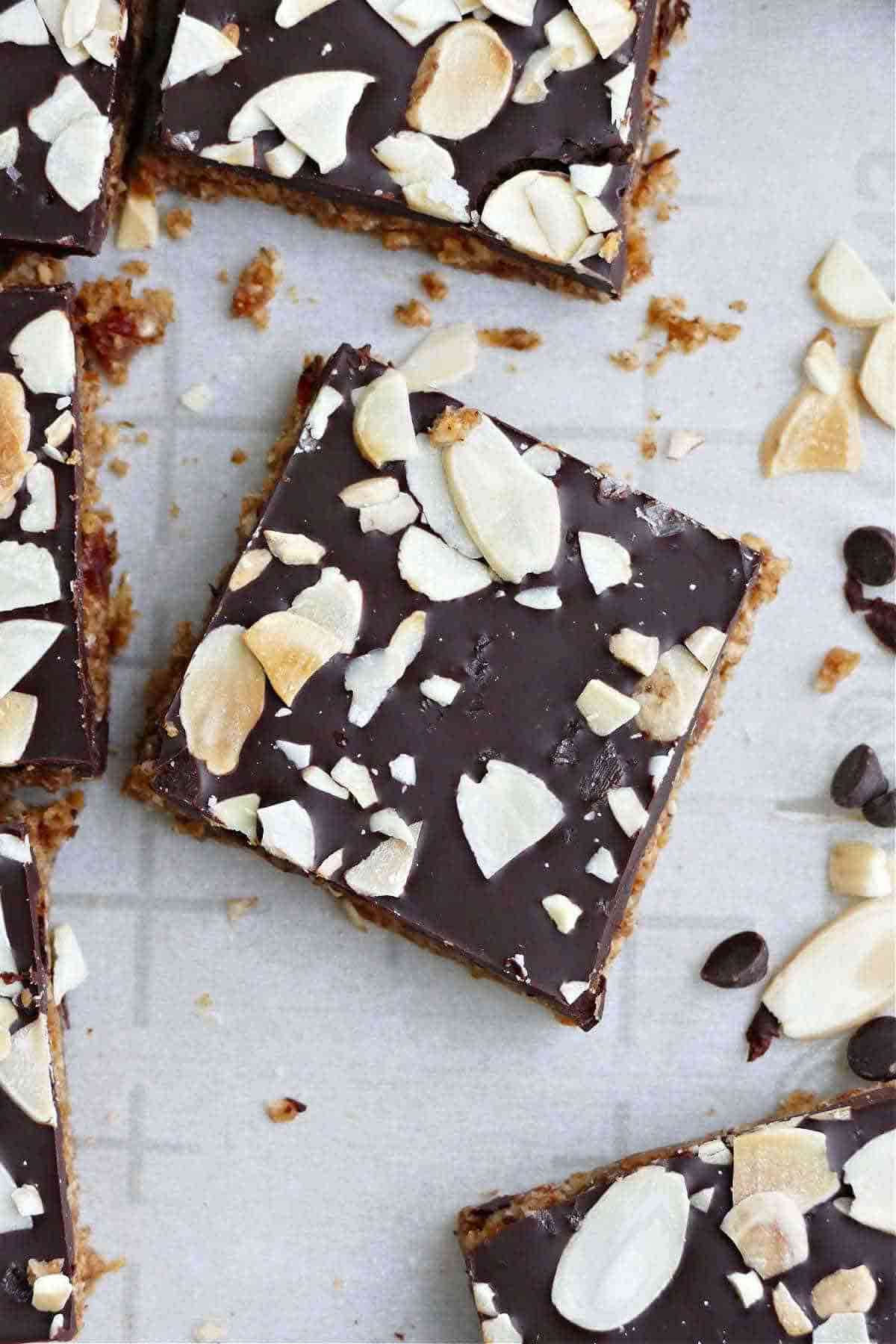 These fudgy, decadent chocolate brownies make the perfect vegan dessert with dates. You won't believe they're made without flour or refined sugar!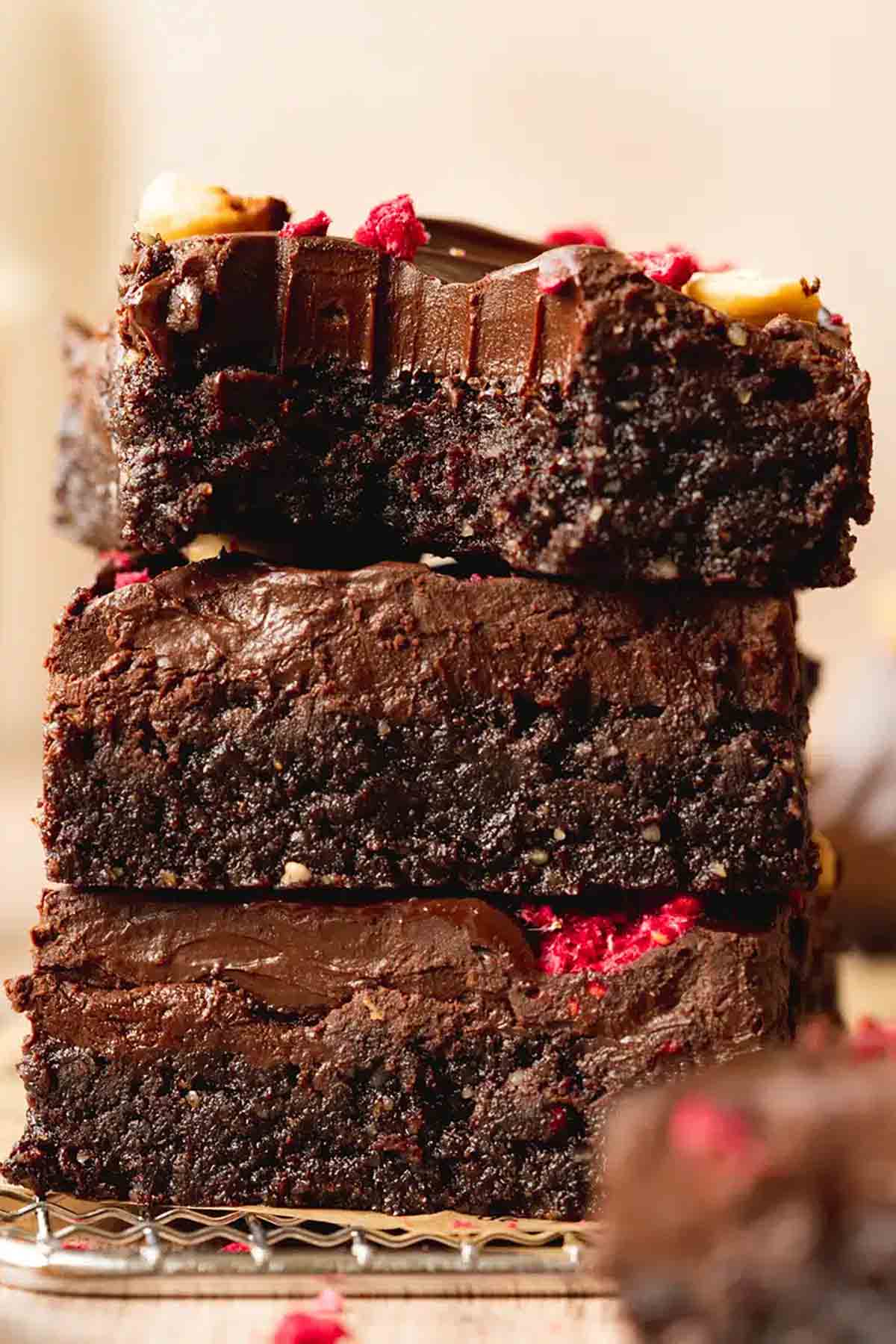 Just like pecan pie in bar form! These bars are made with a shortbread crust and a smooth, creamy, nutty filling. They're paleo, gluten-free and refined sugar free.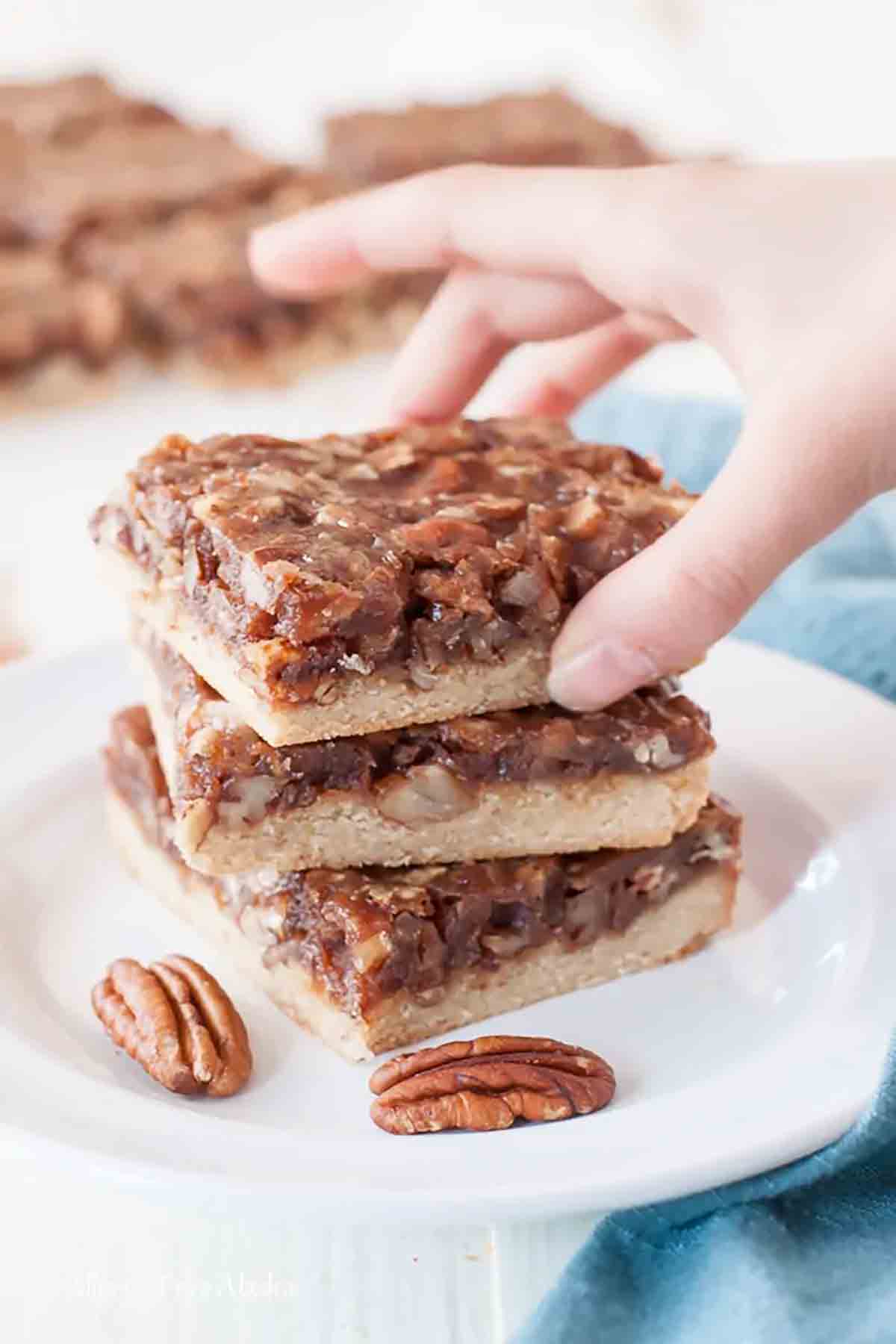 These raw caramel slice bars are sure to be a winner. They're sweetened with dates and full of other wholesome ingredients, making them just as delicious as traditional caramel slices but good for you!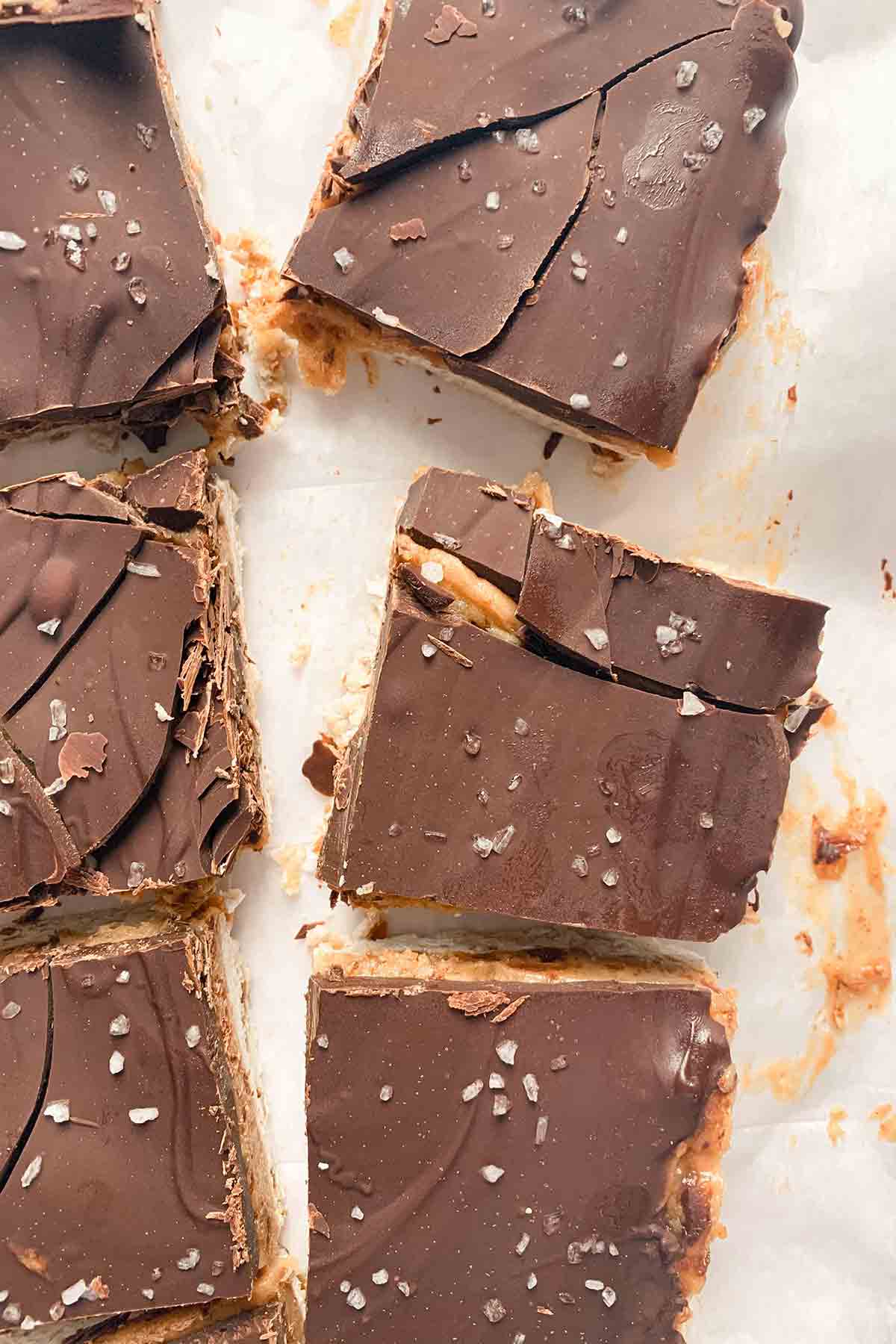 This pumpkin cheesecake is a low-fuss vegan dessert with dates that tastes even better than the real deal. It's paleo-friendly and gluten-free.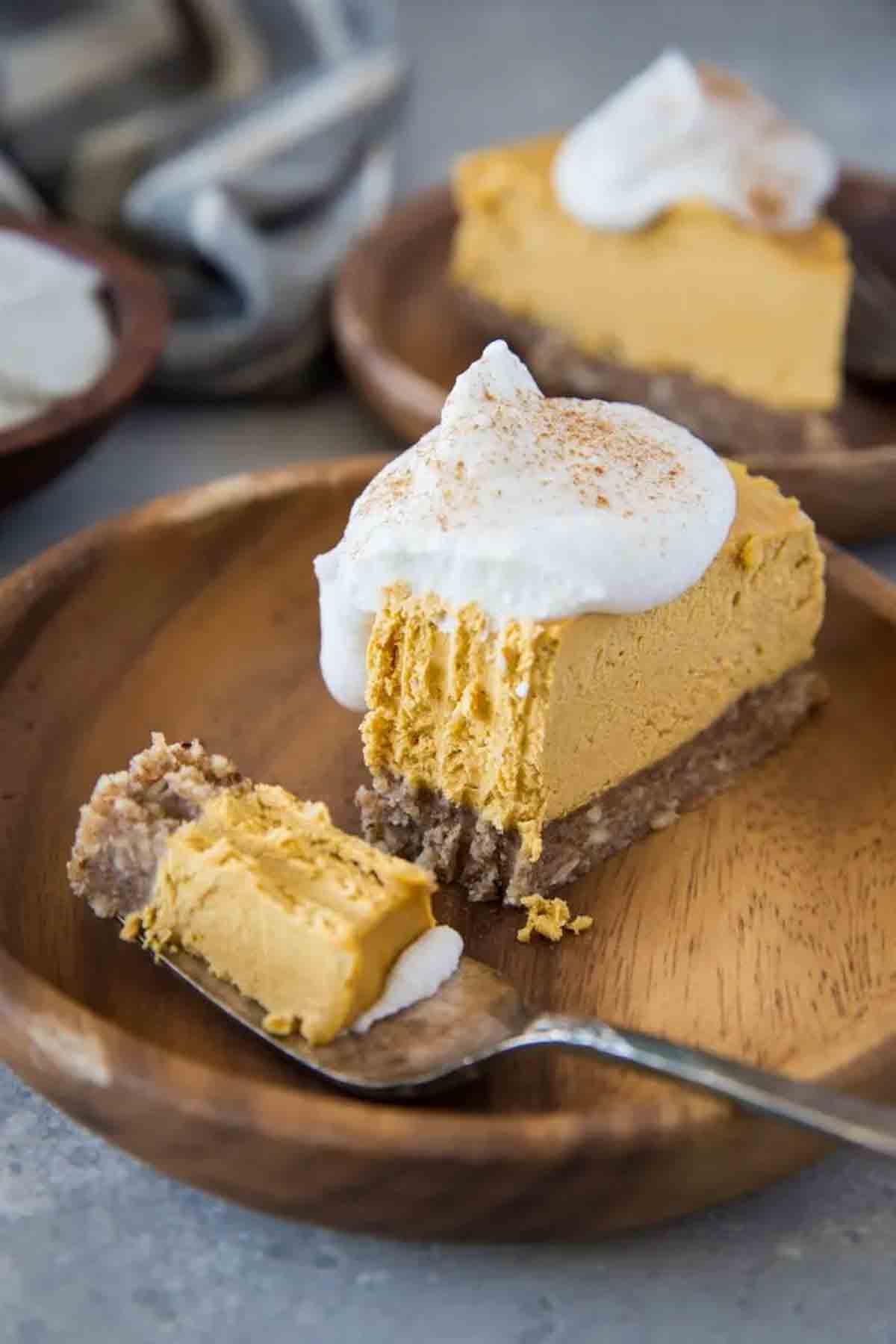 There we have it! 25 scrumptious vegan desserts made with dates. I hope you enjoy the recipes. If you find this post useful, please share it with a friend using the share buttons on this page. Happy baking! xo

25 Delicious Vegan Desserts With Dates
Easy vegan desserts sweetened with dates.
BakedByClo is a participant in the Amazon Services LLC Associates Program, an affiliate advertising program designed to provide a means for sites to earn advertising fees by advertising and linking to Amazon.com. This site may contain some of these links to Amazon.com & other affiliate programs. If you make a purchase through one of those links, BakedByClo will receive a small commission from the purchase at no additional cost to you.