18 BEST Vegan Waffle Recipes
Looking for some tasty vegan waffle recipes to start your morning? Look no further. This post contains 18 of the best vegan waffles for you to try out. There are sweet and savoury options, including protein-packed waffles, blueberry waffles and chickpea waffles. Whatever type you're longing for, you're sure to find the perfect recipe here!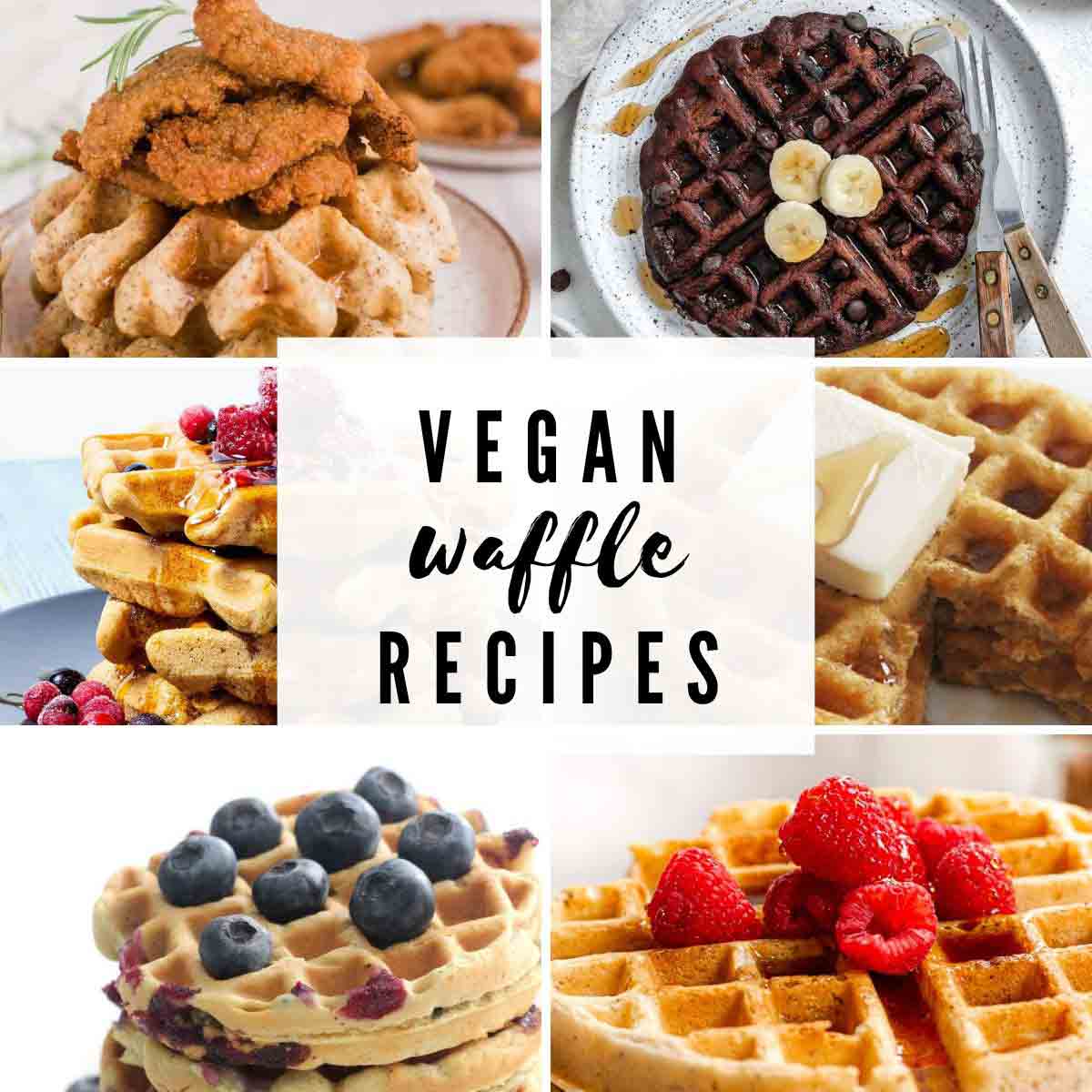 I recently created a 'pancakes for Pancake Day' post and realised that I don't have many breakfast recipes on my blog yet. Since I've now covered the pancakes, it only made sense to make a post for vegan waffles too!
I have to be honest, I am more of a pancake kinda gal when it comes to breakfast or brunch but I do love a good waffle too! I am a sweet tooth through and through so if I were to choose a favourite flavour, I'd go with chocolate- especially with maple syrup and fruit on top. YUM.
I've created this post with the help of some other food bloggers so please be sure to go show their recipes some love! Whether you're looking for a sweet, comforting treat or something to serve alongside savoury food, I hope that you'll find the recipe here.
If you make any of the waffles, please leave a comment to let me know how it goes. Enjoy!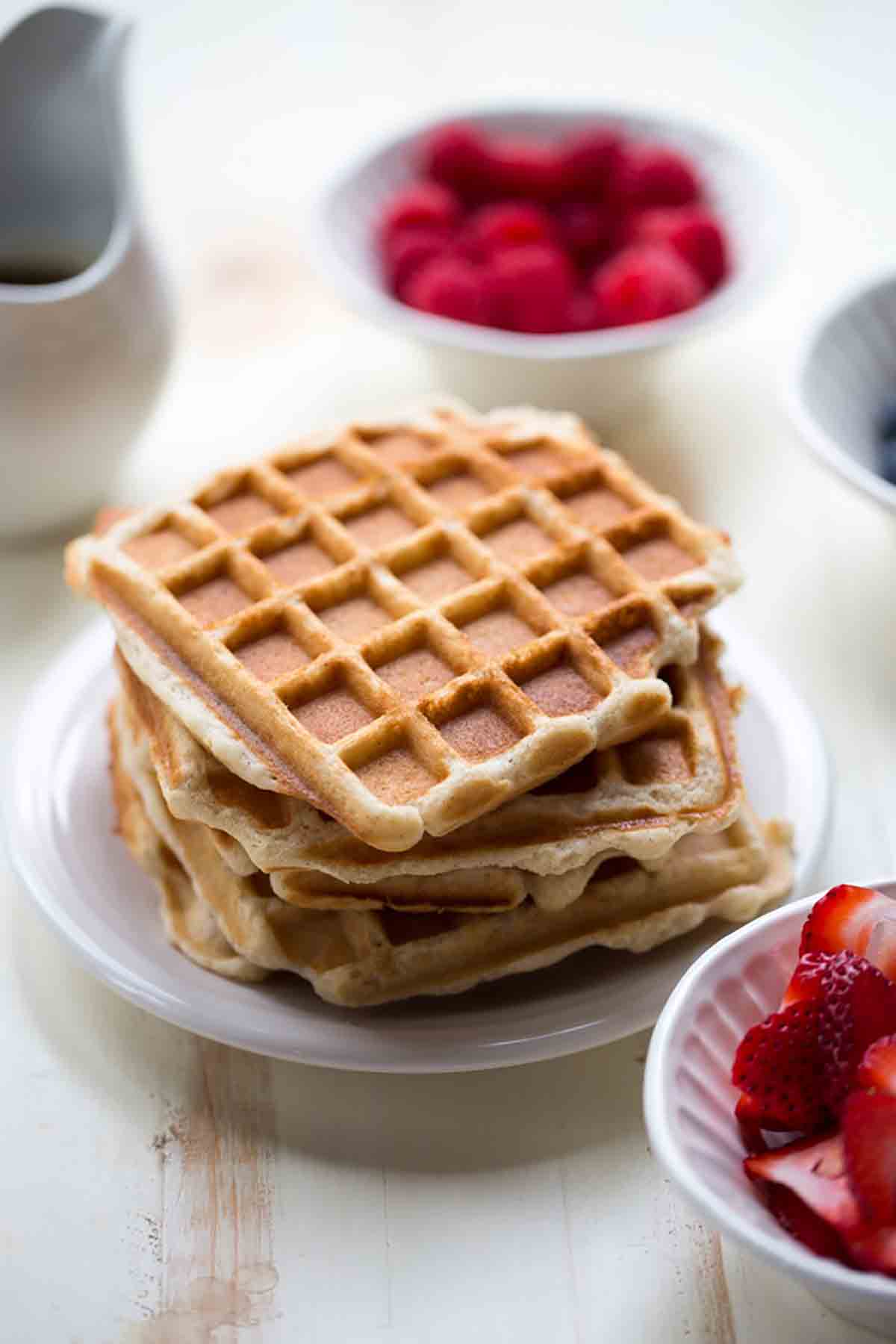 Let's start with a simple, classic vegan waffle recipe! Because you just can't be the classics, can you? These waffles are golden-brown, crispy, tender, and full of flavour. You'll only need 6 ingredients and 1 bowl to make them.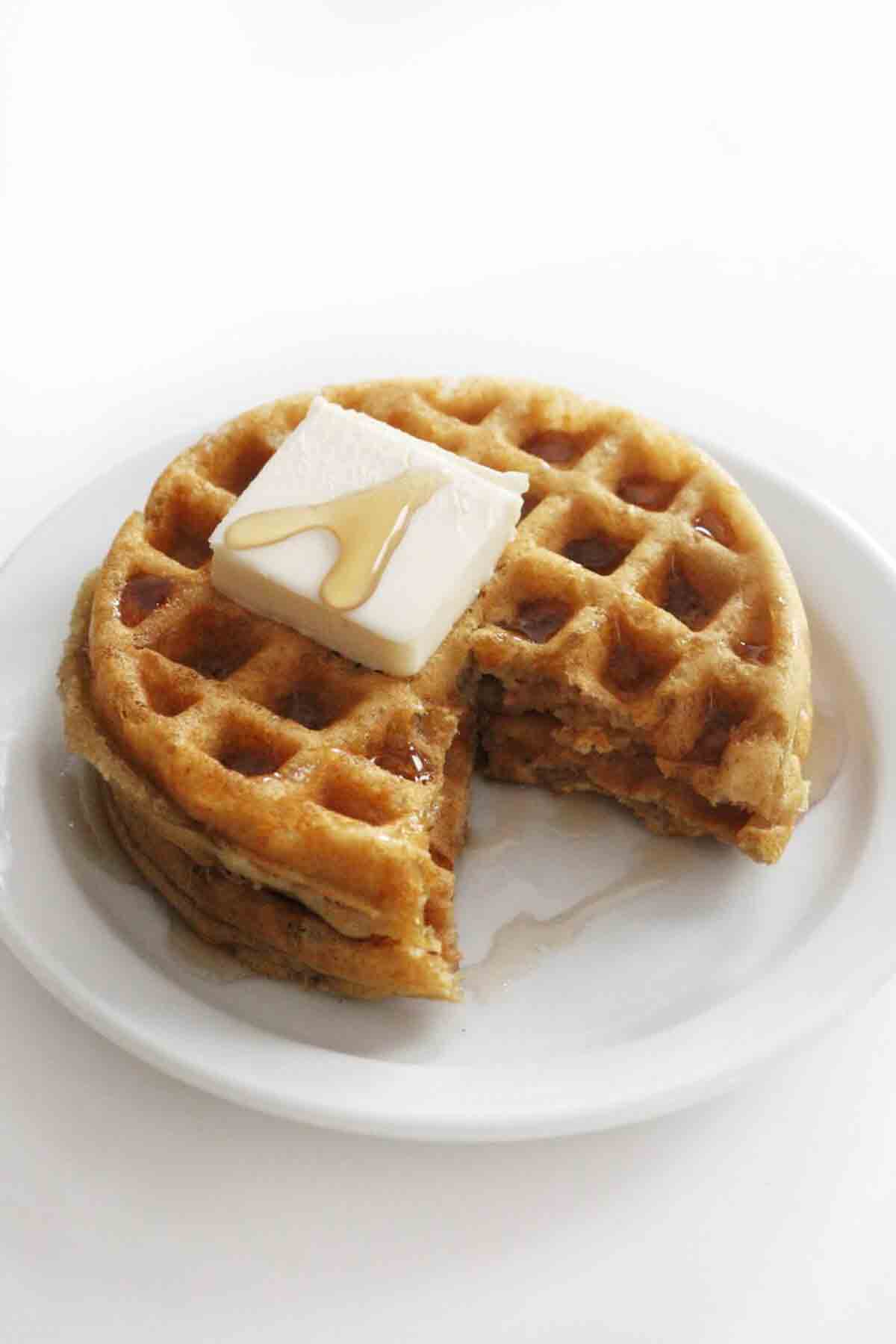 The best gluten-free buttermilk waffles recipe! These light and fluffy waffles are crisp on the outside, soft on the inside, and made with dairy-free buttermilk. They're healthy, allergy-free, and make for an easy, customisable breakfast.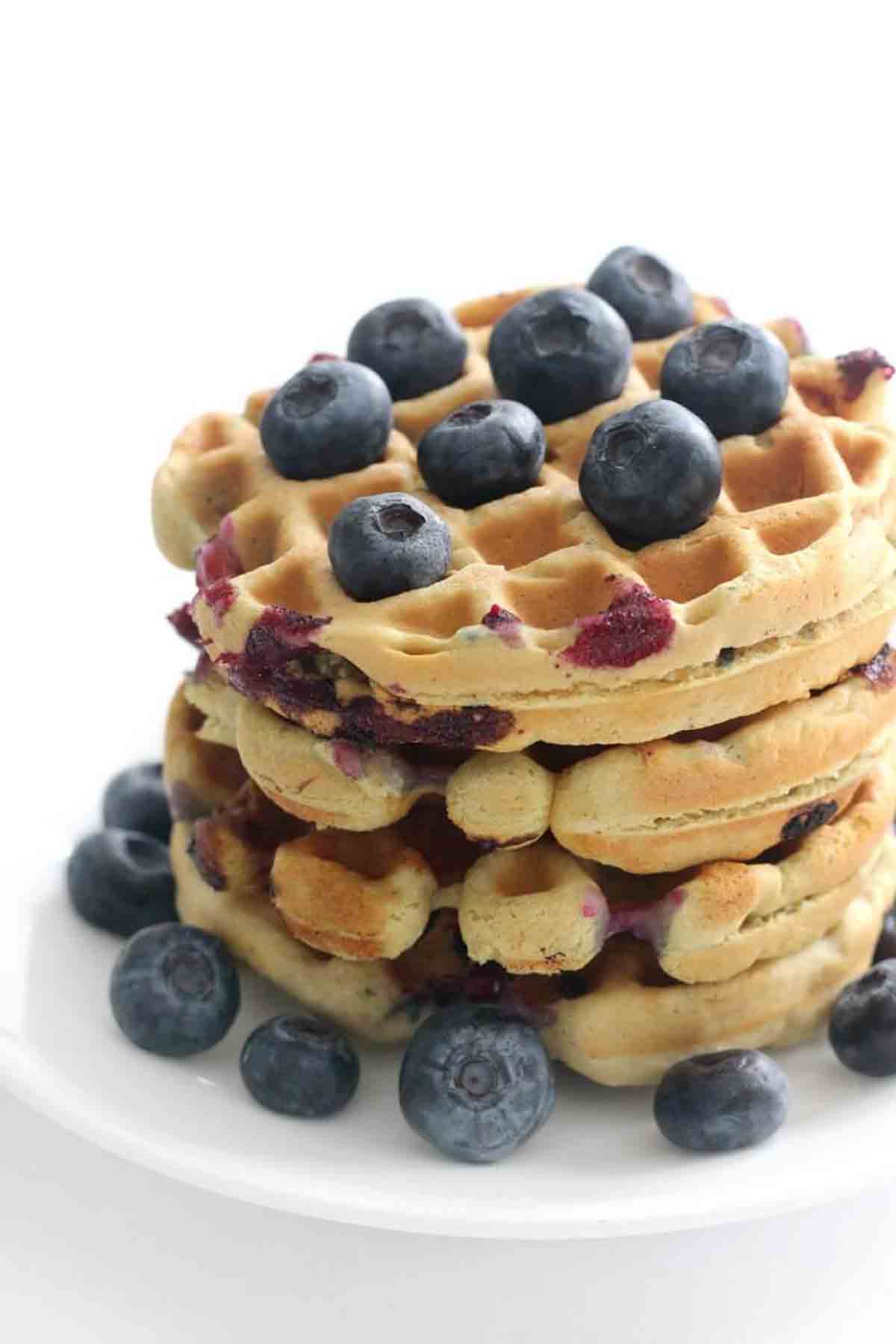 Bursting with fresh blueberries, these blueberry waffles make a delicious healthy treat! The recipe is vegan and allergy-free, and has no added sugar. If you love waffles but don't like the sugar crash that typically comes with them, give this recipe a try! Make them ahead of time and stock your freezer to always have a quick breakfast to pop in the toaster!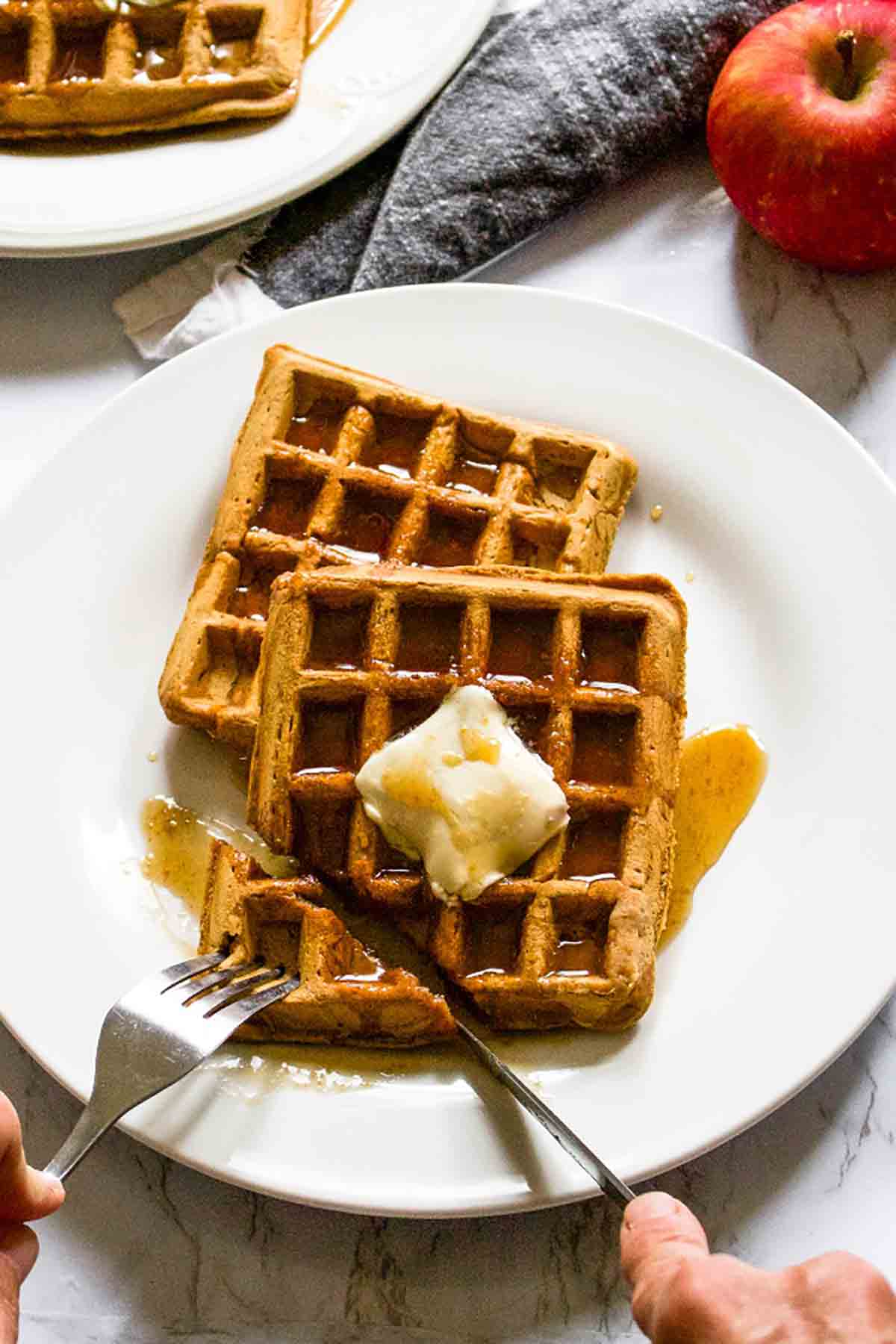 These vegan apple cider waffles with ginger snap syrup make a fun, indulgent breakfast! They're sweetly spiced with cinnamon and nutmeg and contain just 10 ingredients. And the bonus is, if you don't have a waffle maker, this tasty batter can be made into pancakes instead!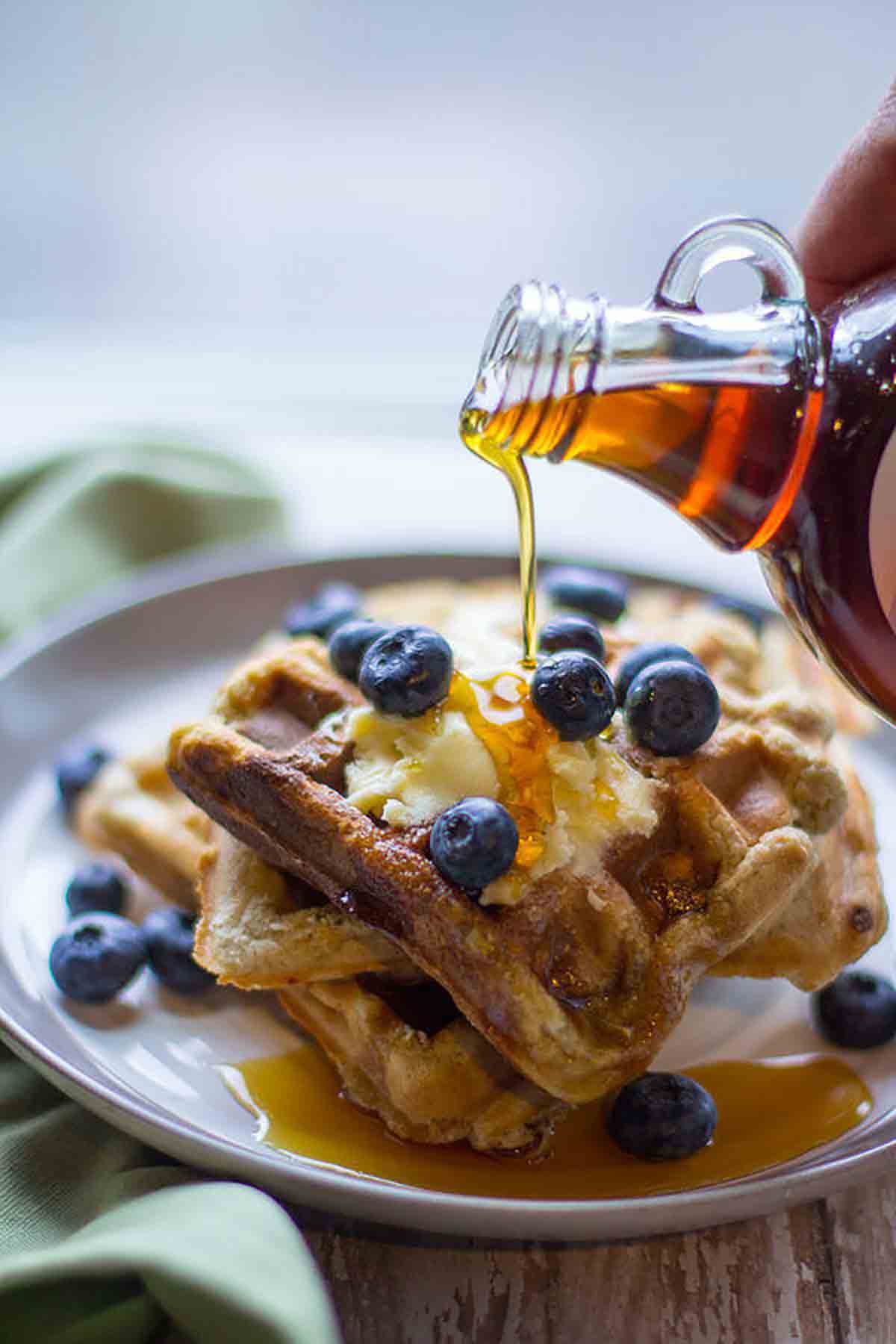 Start your day off right with these high-protein waffles that are naturally gluten-free. Made with healthy ingredients, these waffles have 24g of protein per batch so they're sure to keep you full until lunch!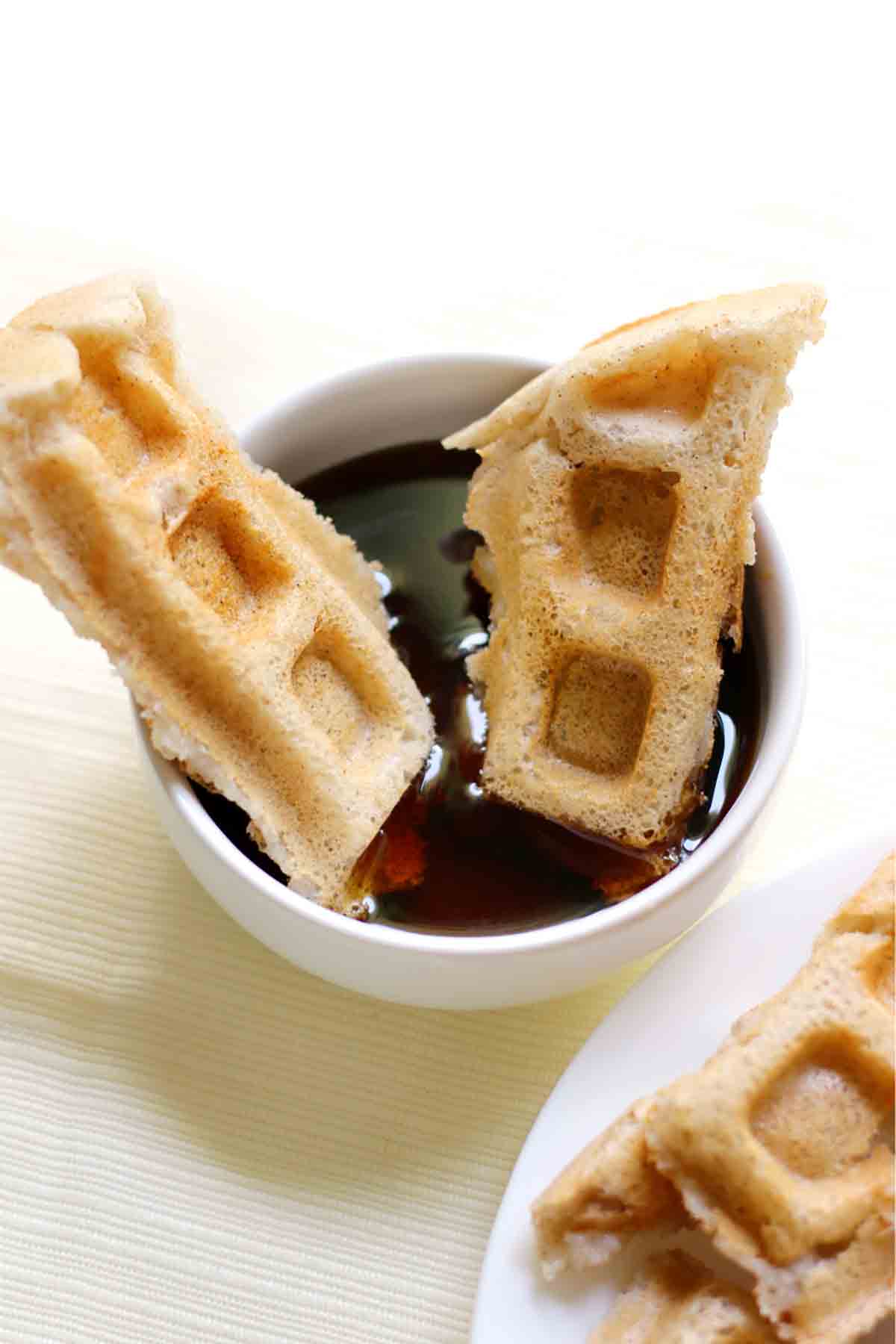 These freezable applesauce waffles are gluten-free, vegan, allergy-free, and dippable! A staple vegan waffle recipe that's perfect for kids, teens, or even adults!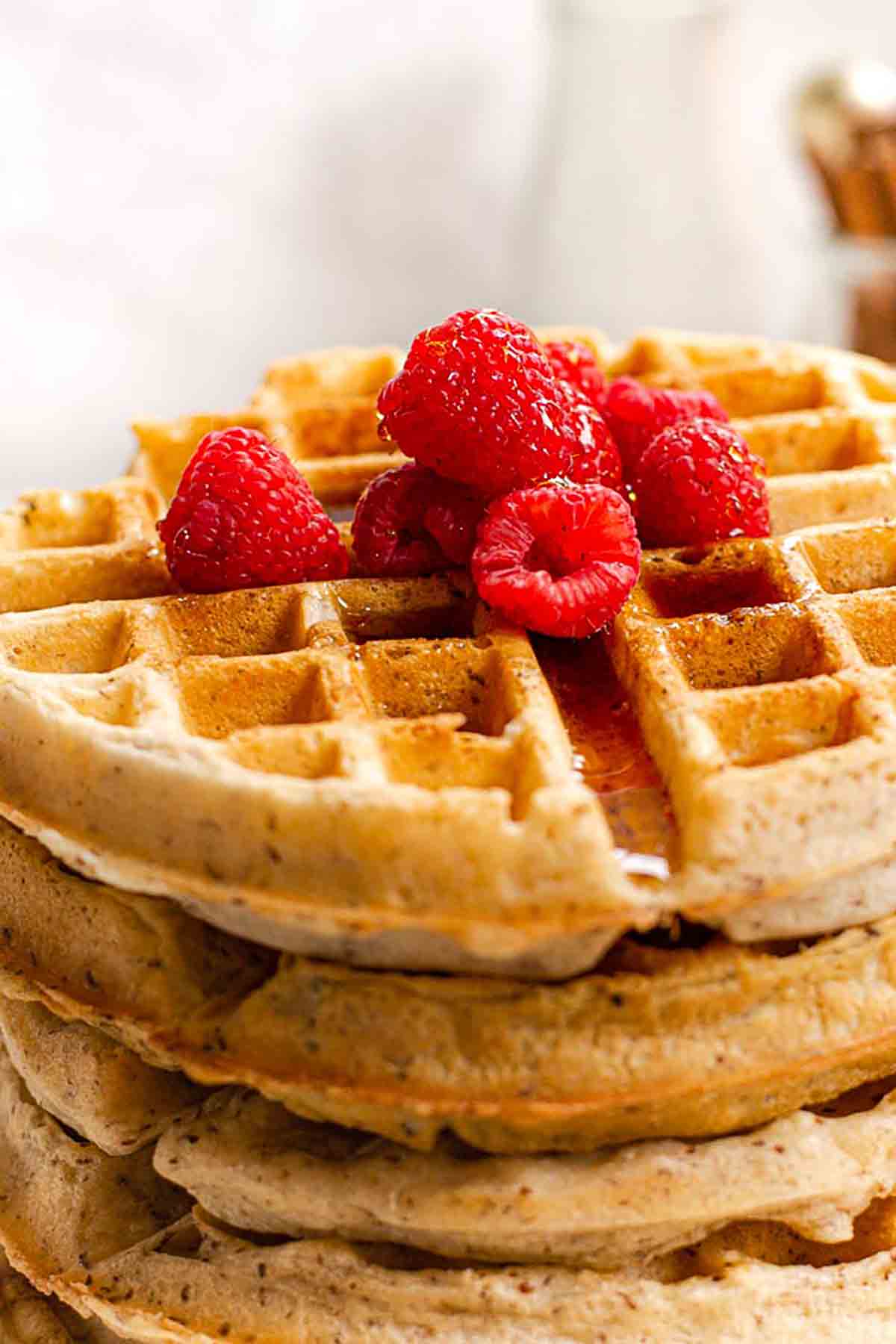 Thick, tall Belgian waffles made with dairy-free buttermilk. They're soft and fluffy on the inside and crispy on the outside, and are perfect served with maple syrup and fresh berries.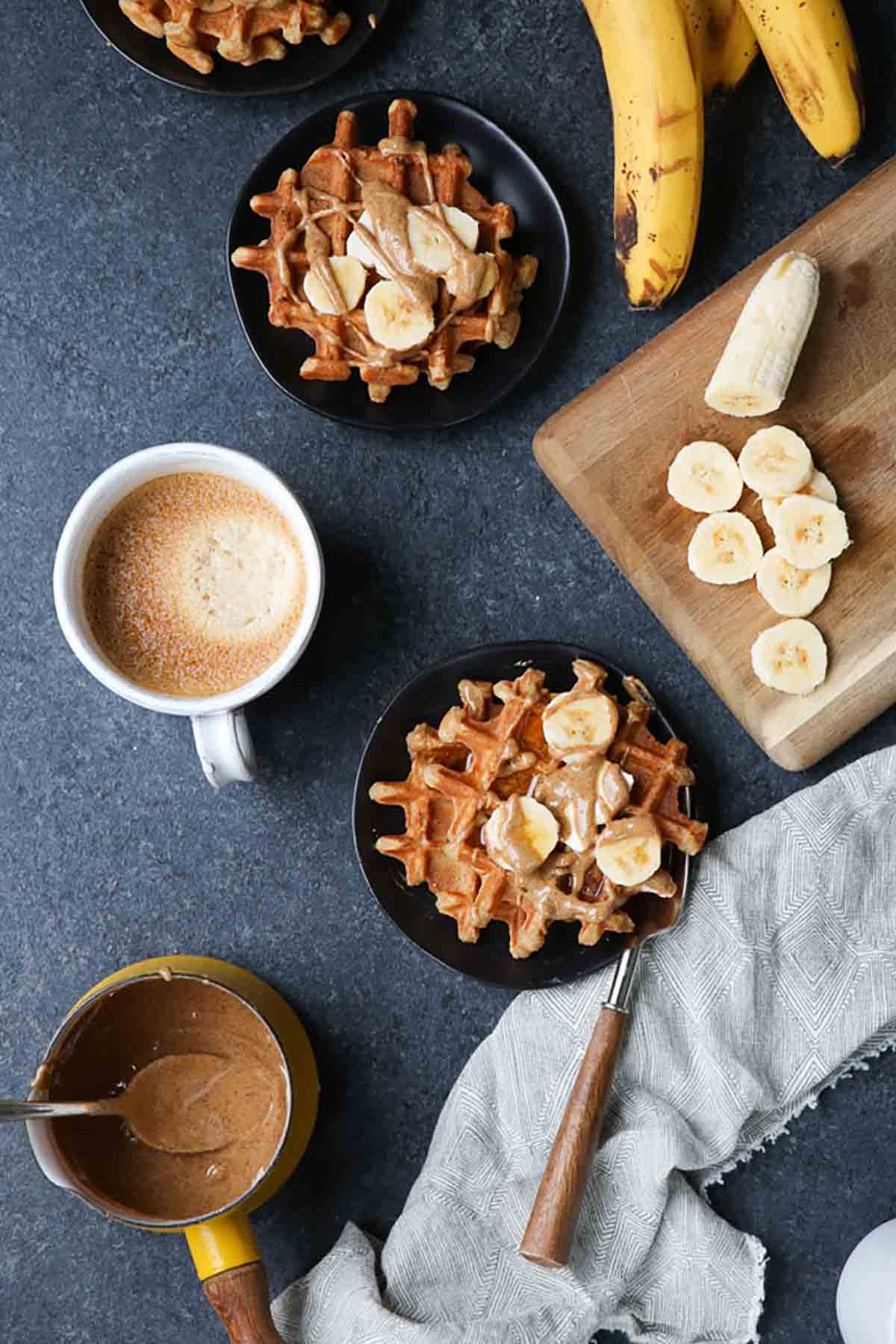 Hearty, filling waffles made with banana and almond butter- what better combo?! This recipe has less than 10 ingredients and your waffles will be ready to eat in under 30 minutes!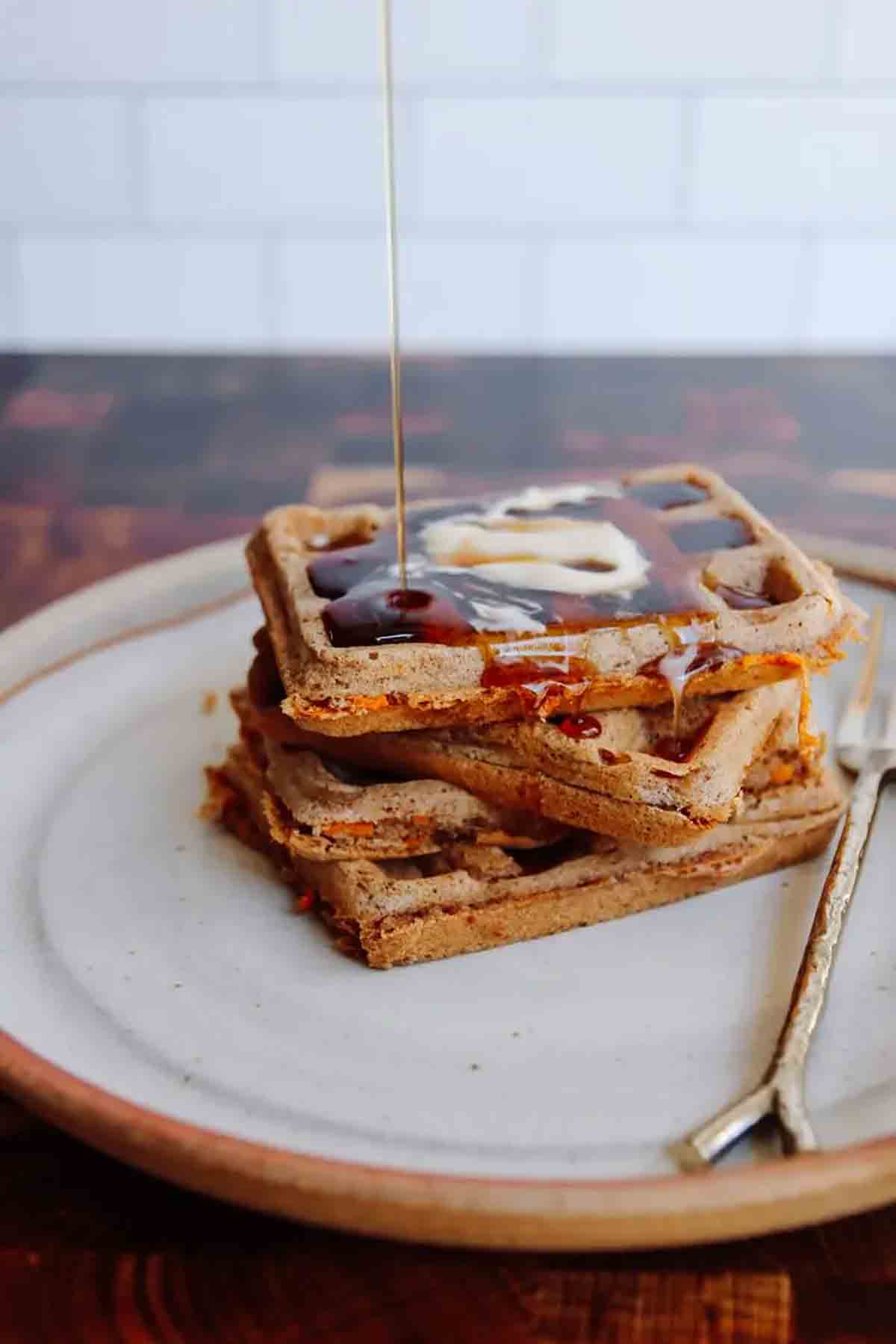 These carrot and spelt waffles are earthy with a hint of warming spices. They come together in just a few minutes and taste delicious served with vegan butter and maple syrup. Leftover waffles can be frozen and saved for a lazy weekend breakfast.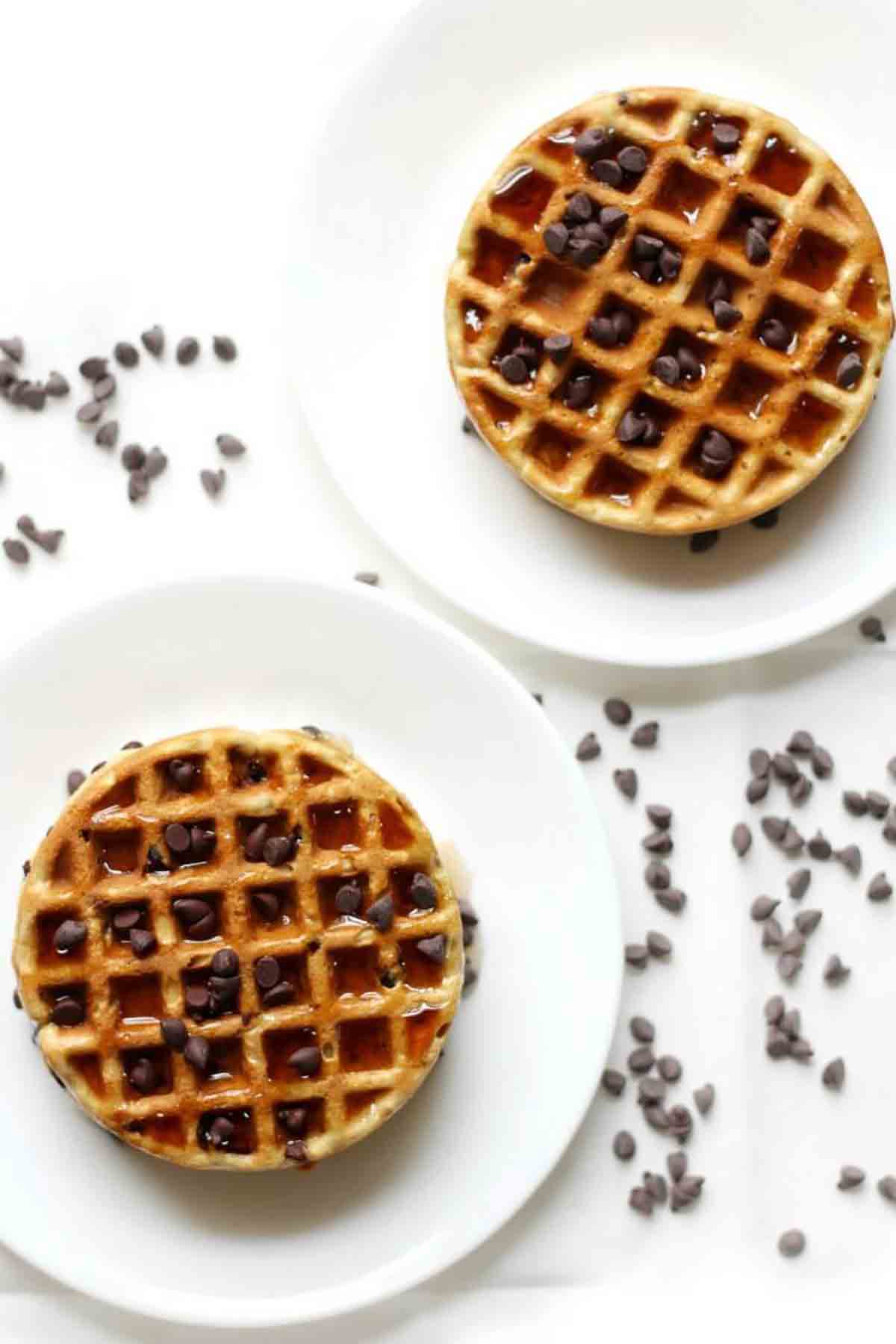 Quick and easy gluten-free chocolate chip waffles. A great homemade breakfast recipe you can make-ahead for busy mornings and enjoy by just popping them in the toaster! The kids will love them and so will you! They're healthy, simple, and low in sugar!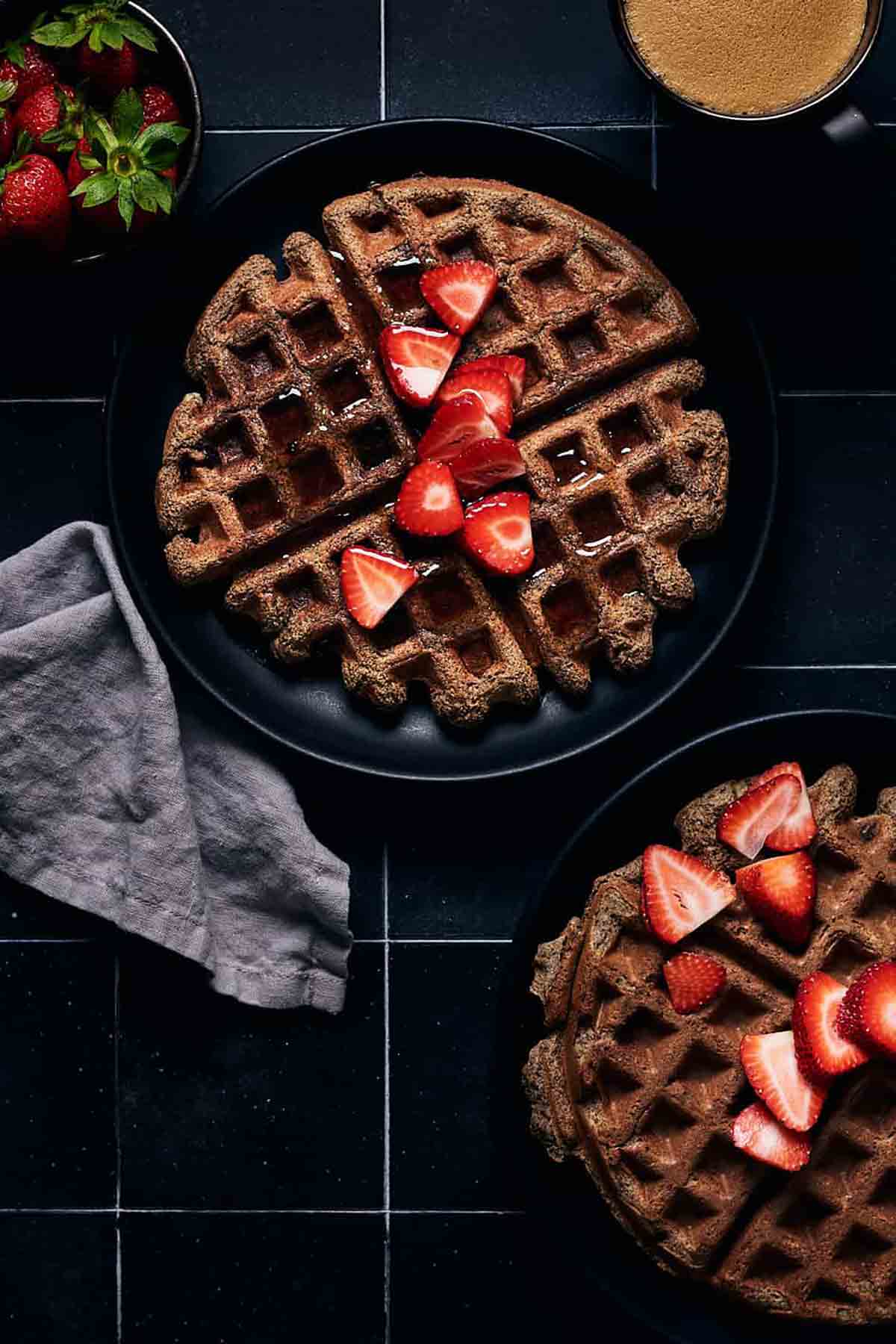 These wholesome vegan buckwheat banana waffles are made with a handful of simple ingredients. They're perfect for a healthy start to your day and they are refined sugar-free. Delicious and nutritious!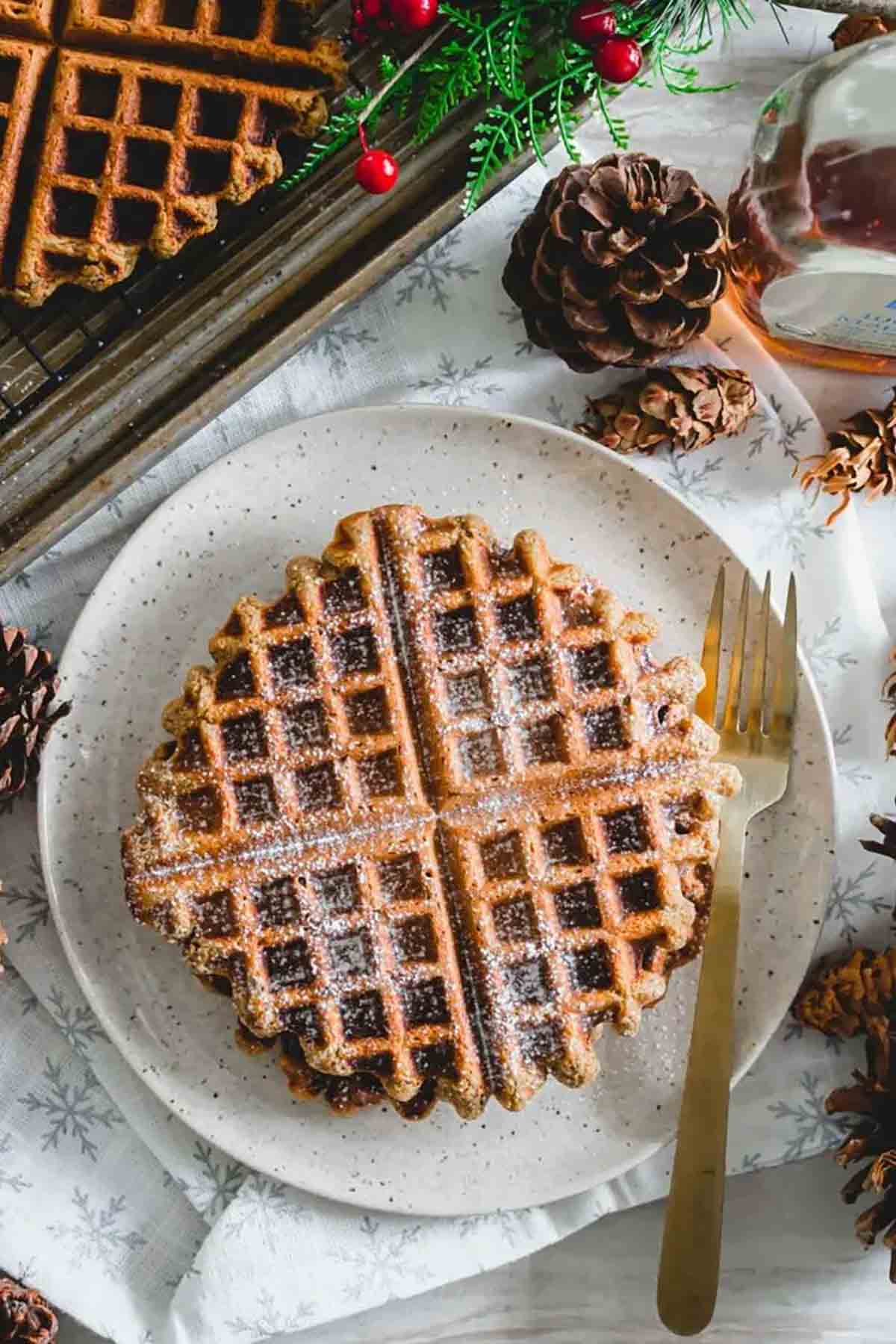 Enjoy some gingerbread waffles for a warming breakfast. These are perfect for the colder months but can be enjoyed at any time of year. The smell of the cosy spices while they cook will draw you in and their slightly sweet flavour will win you over on the first bite.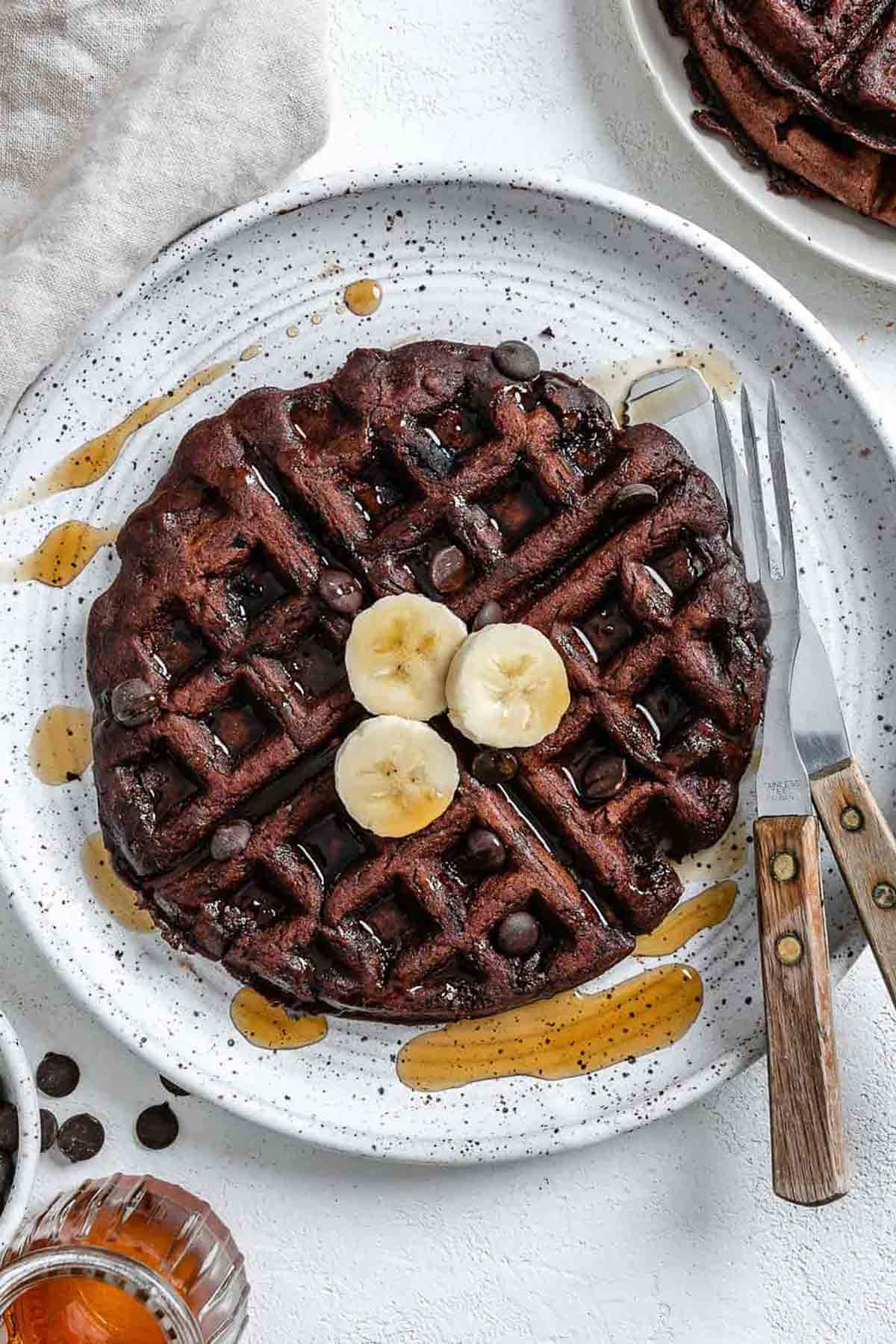 This delicious, chocolate vegan waffles recipe is inexpensive and requires just a blender and waffle iron to make. These waffles pack in plant-based protein and nutrients (with no protein powder!), are oil free and refined sugar free. Ready to eat in just 15 minutes!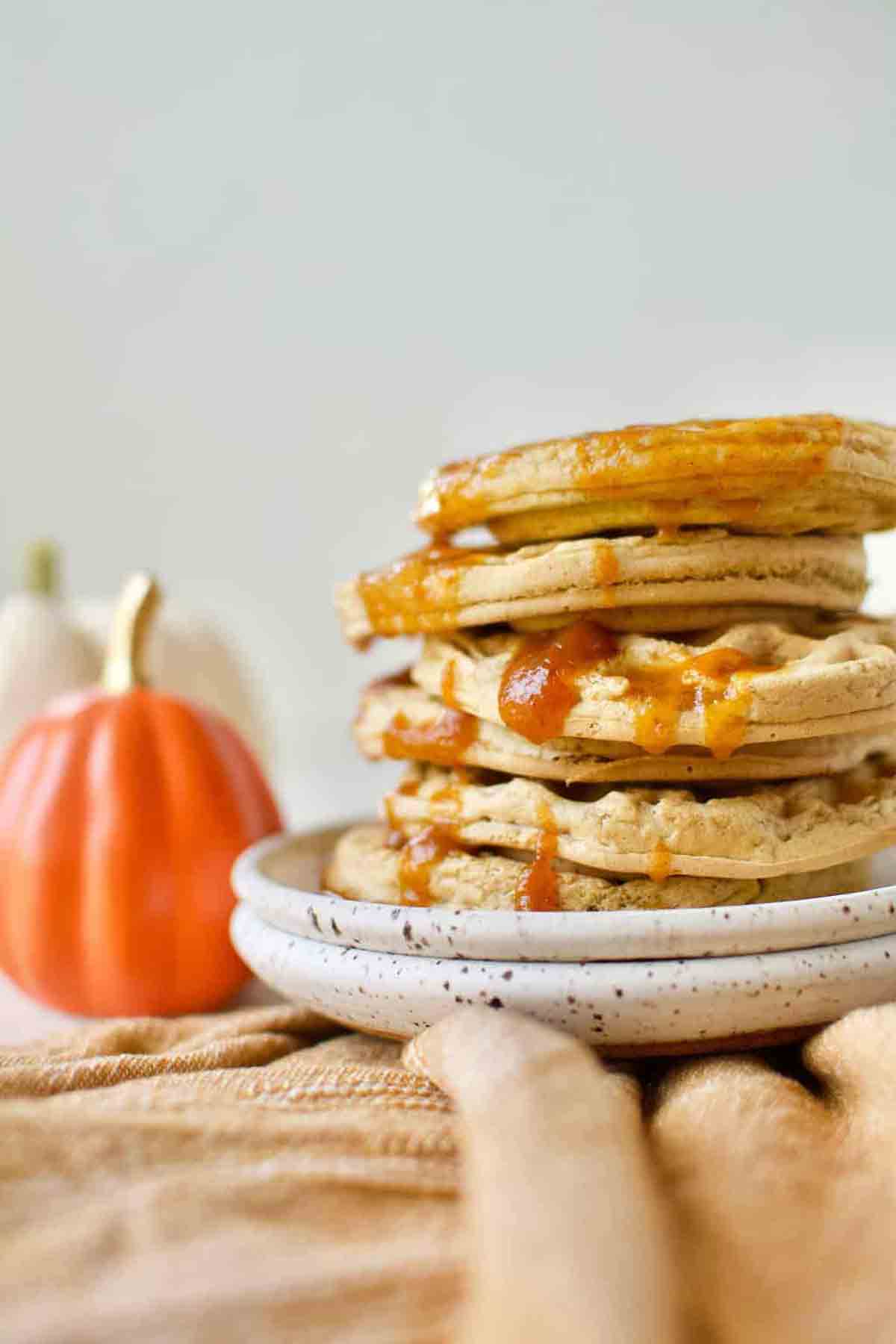 These oil-free, vegan pumpkin waffles are a healthy and delicious way to infuse warming flavours into your breakfast! Serve them with vegan whipped cream and maple syrup, and everyone will love these crispy yet perfectly fluffy waffles.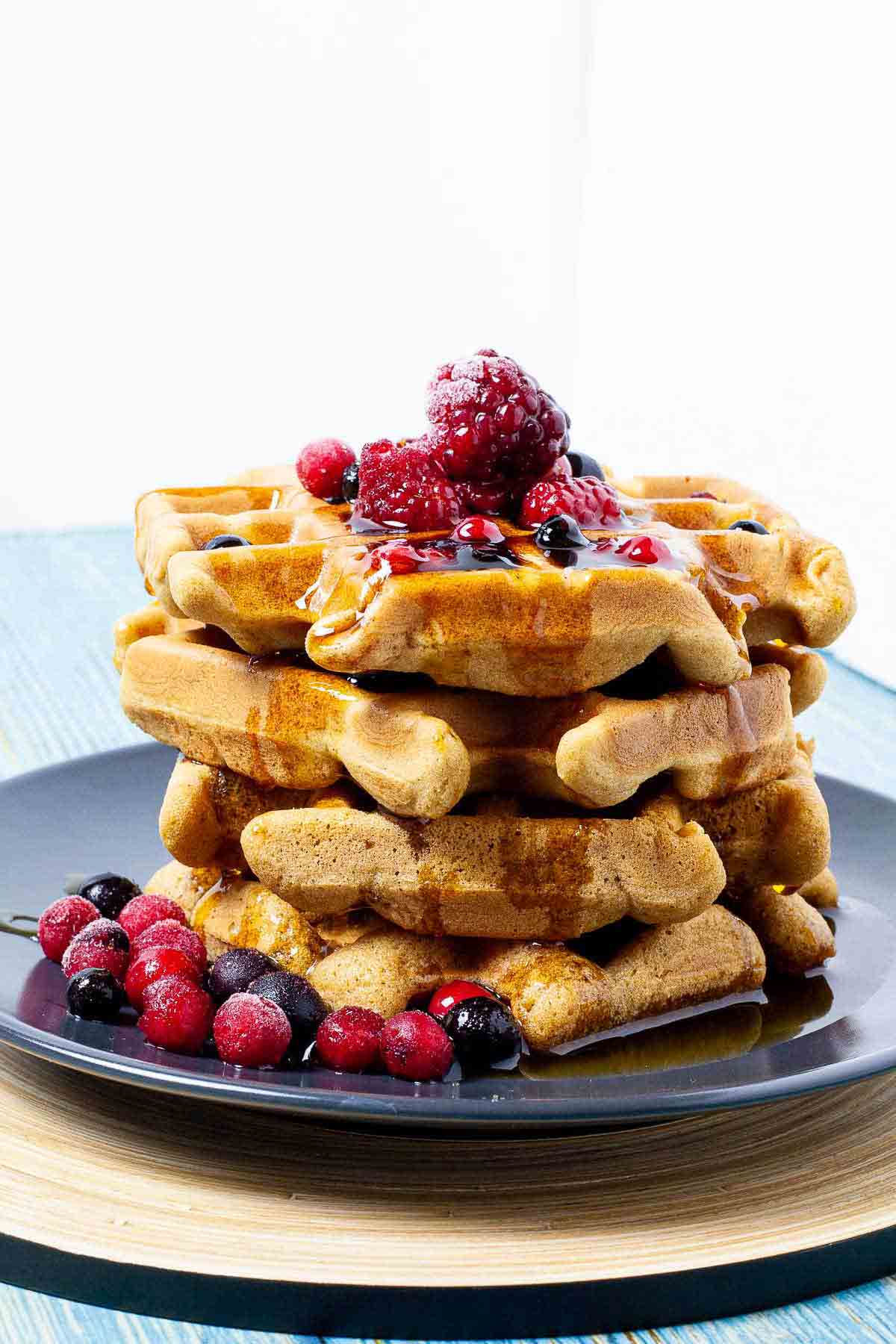 These red lentil waffles are the perfect sweet vegan breakfast with some extra natural protein. With 7g of protein per waffle, these are a much heartier (but healthier) alternative than traditional waffles. You'll only need 10 ingredients to make them and they'll be ready to enjoy in just over 1 hour.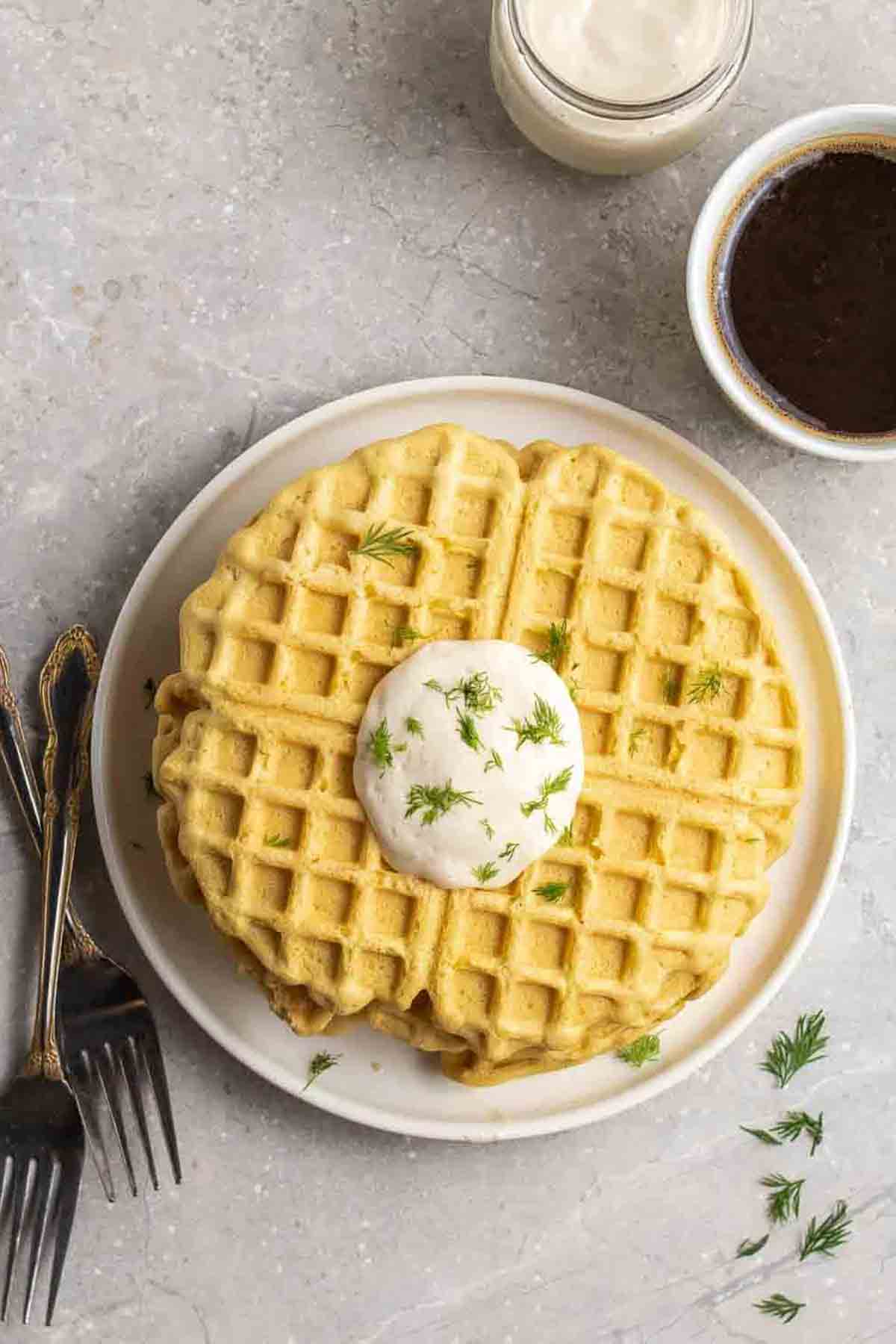 These savoury chickpea flour waffles are crispy, light, and incredibly scrumptious. They're packed with protein and are incredibly satisfying and filling!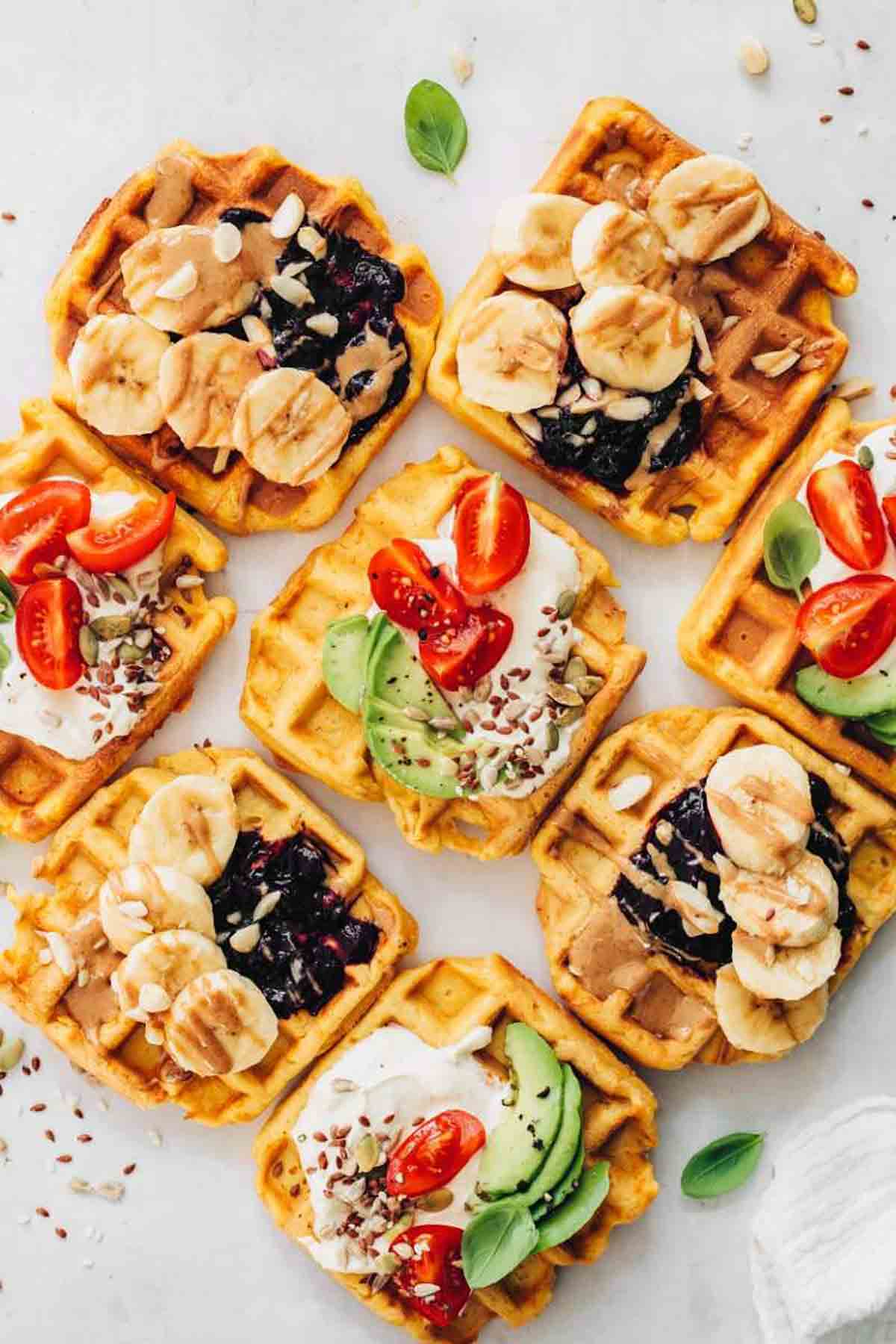 Craving a cosy breakfast? Look no further than these savoury vegan pumpkin waffles! They are easy to make and endlessly customisable. Serve with some vegan ricotta cheese and fresh salad for a unique waffle experience.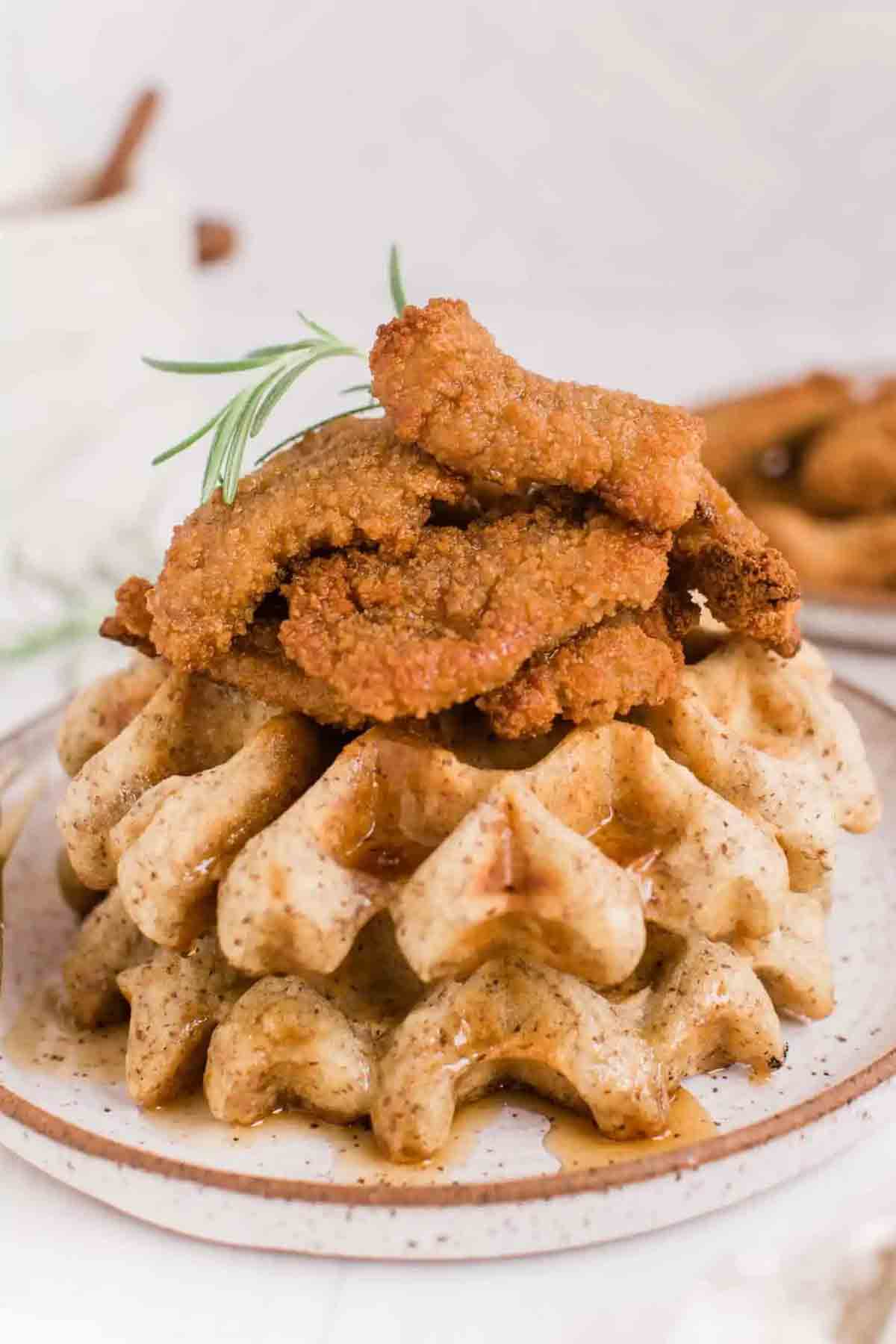 Enjoy the ultimate comfort food made vegan with plant based chicken and waffles! A sweet and savoury dish that will be loved by all.

18 BEST Vegan Waffle Recipes
Easy vegan waffles for breakfast or brunch.
I hope you like these vegan waffle recipes. Leave a comment to let me know which ones you'll be trying first! xo
BakedByClo is a participant in the Amazon Services LLC Associates Program, an affiliate advertising program designed to provide a means for sites to earn advertising fees by advertising and linking to Amazon.com. This site may contain some of these links to Amazon.com & other affiliate programs. If you make a purchase through one of those links, BakedByClo will receive a small commission from the purchase at no additional cost to you.