30 Vegan Pancake Recipes for Pancake Day 2023
If you're searching for vegan pancake recipes this pancake day, this post will help! There's all sorts of recipes, including sweet pancakes, savoury pancakes, blueberry, smores, protein, lentil, buckwheat and more!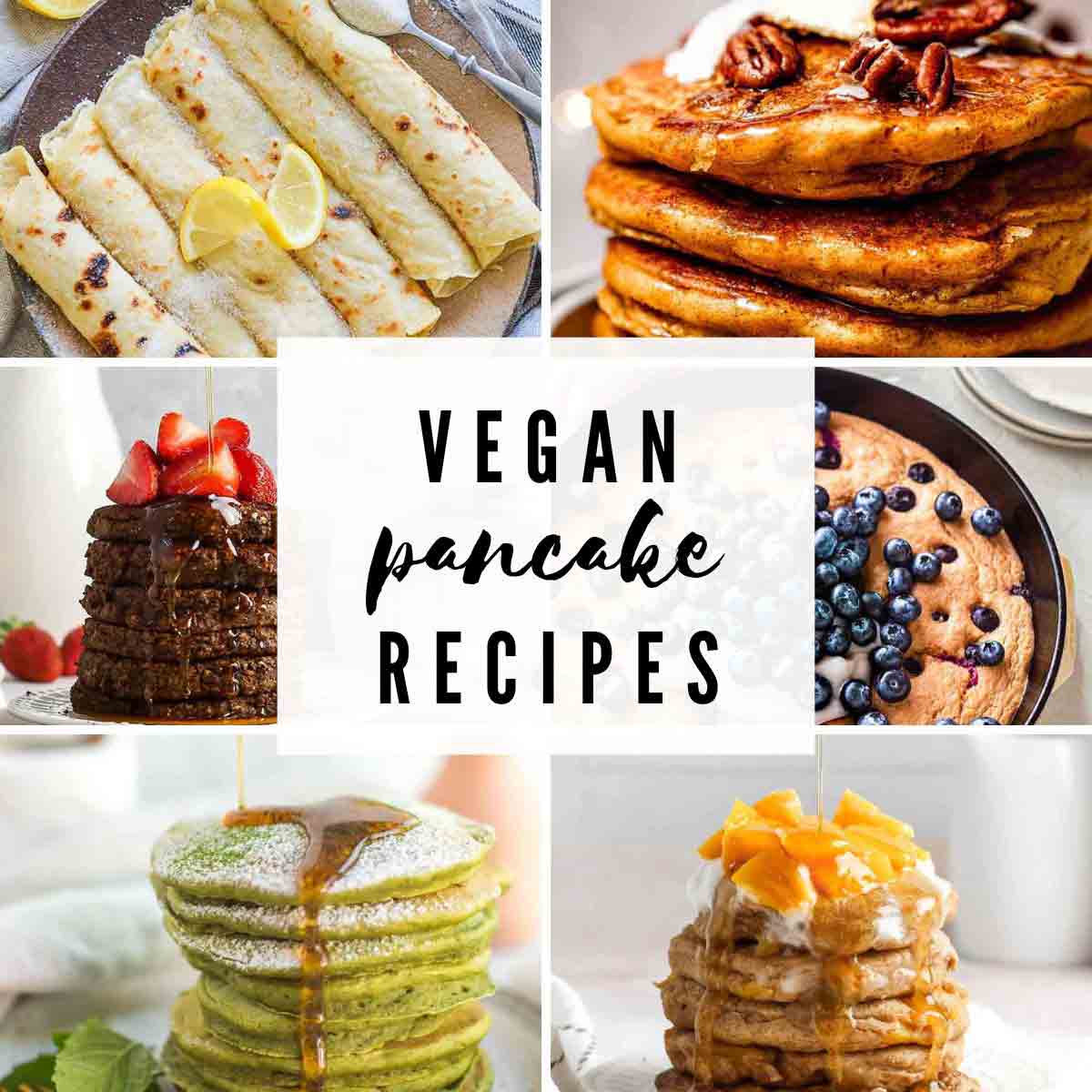 It's almost February and you know what that means! Yes, Valentine's… but also Pancake Day, also known as Shrove Tuesday.
Pancake Day is a Catholic holiday, which marks the last day before Lent. Lent is the 40 days before Easter Sunday, where people traditionally fast or give up things that they enjoy, like sugar, for example. Back in the day, pancakes were a great way to use up all of the butter, eggs and milk that couldn't be consumed during Lent.
Many people do still fast during Lent but for most, Shrove Tuesday is just a good excuse to make pancakes! Luckily, there are plenty of ways to make vegan-friendly pancakes these days and I wanted to share some of my favourite recipes with you.
I've teamed up with some talented bloggers to bring you this list of 30 vegan Pancake Day recipes. I hope you enjoy them!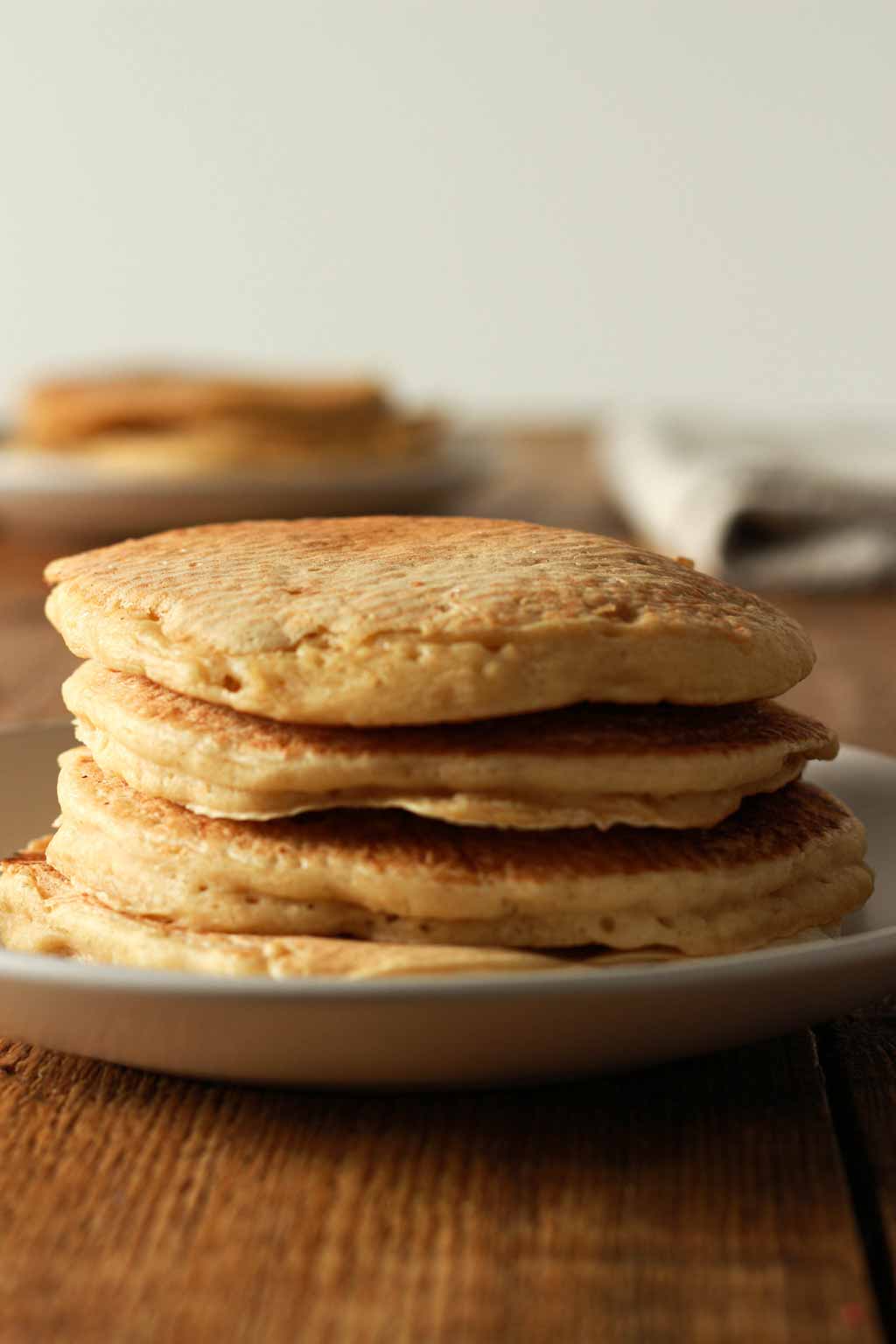 Light, fluffy pancakes made with dairy-free buttermilk. The most classic type of pancakes- delicious served with lots of syrup and fresh fruit!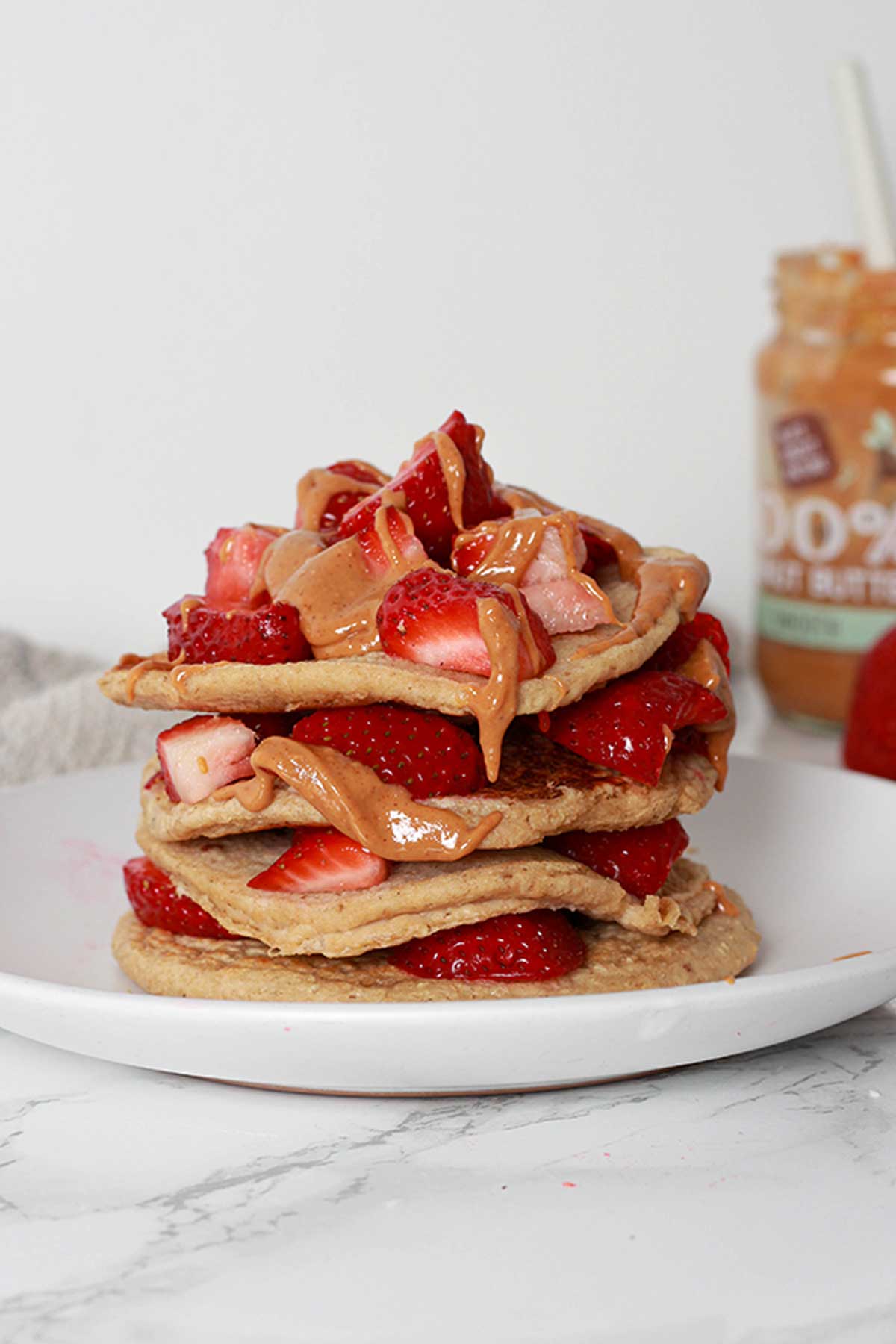 Have you been searching for a vegan protein pancake recipe without bananas? Because me too. I could not for the life of me find a simple recipe without bananas (I don't buy them too often) so I made my own! These are packed full of protein, with over 30g per serving.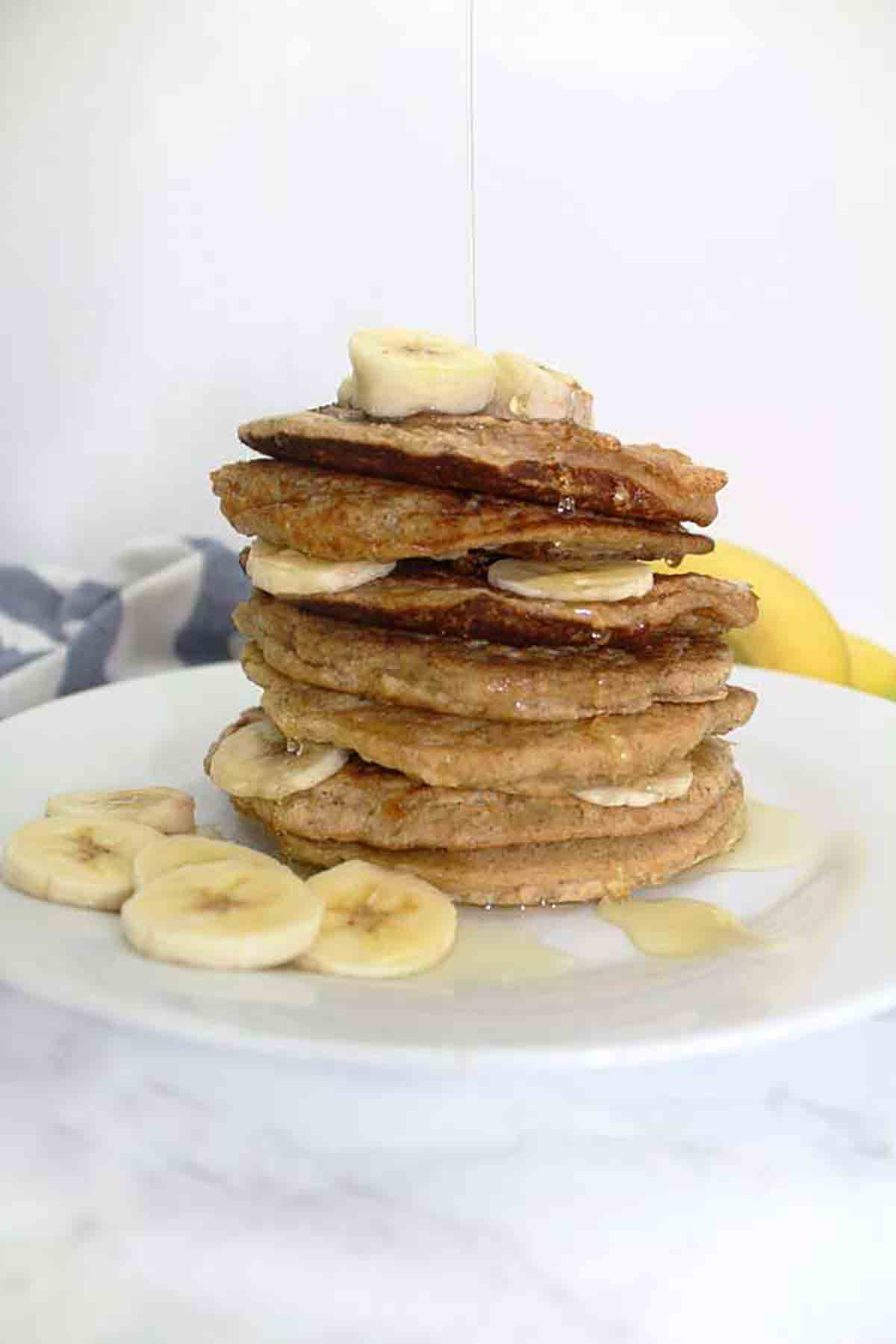 Simple, easy pancakes with only 4 ingredients. This recipe uses healthier oat flour to add an extra dose of fibre!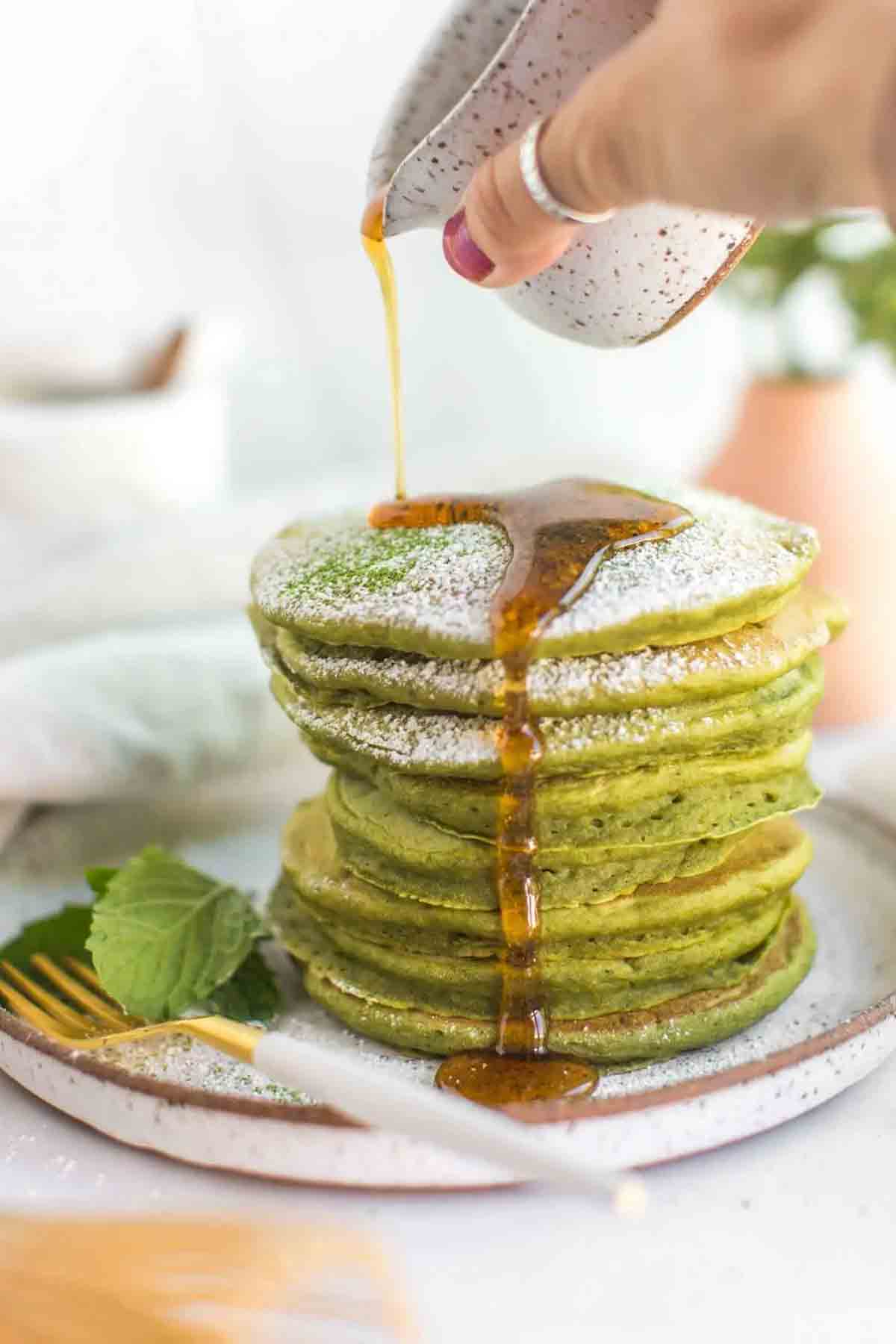 Go green with these beautifully sweet matcha pancakes!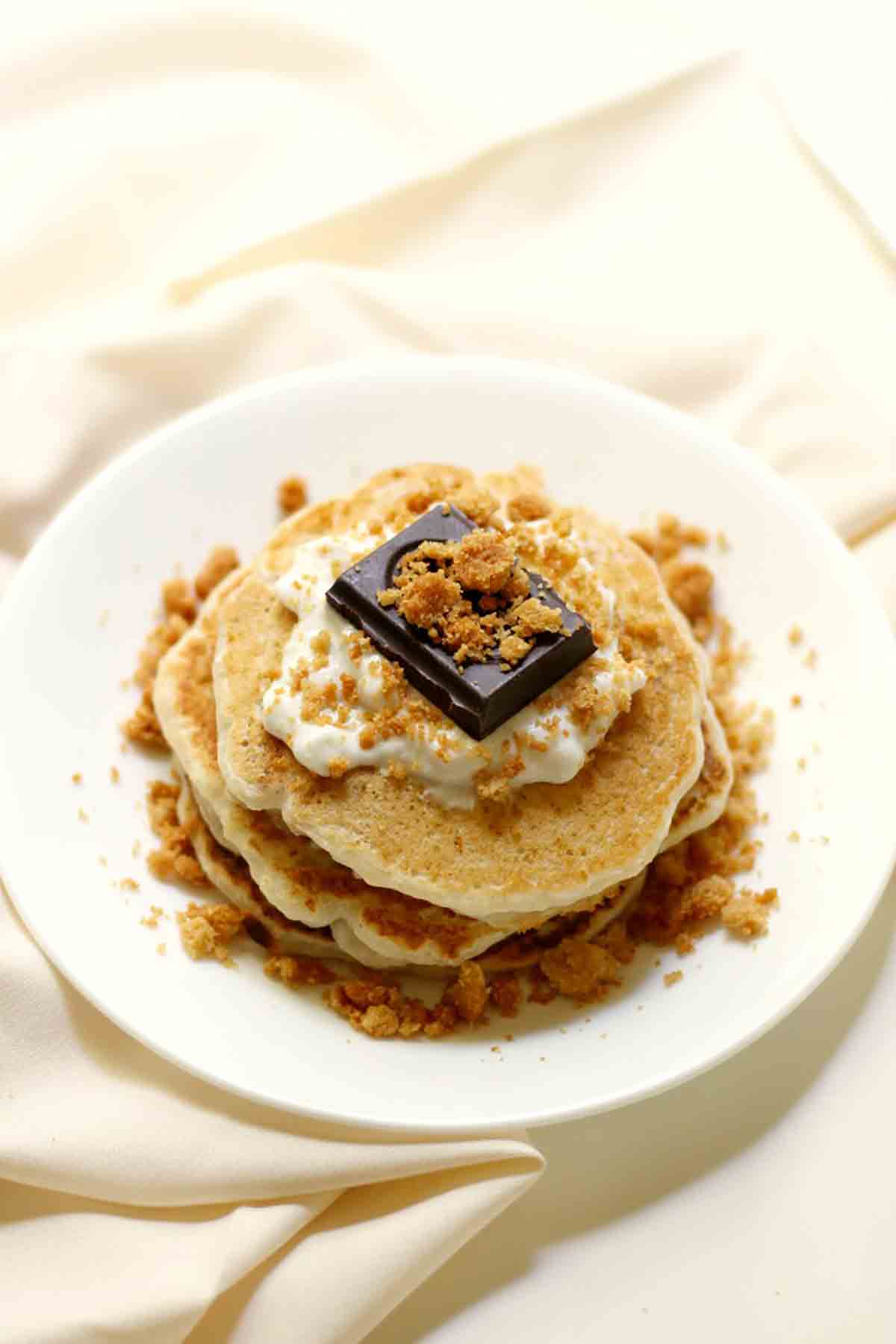 Who says you can't have s'mores for breakfast? This gluten-free, soy-free, vegan recipe doesn't require the campfire and won't give you a sugar crash! Young or old, everyone will love a stack of these healthy s'mores pancakes!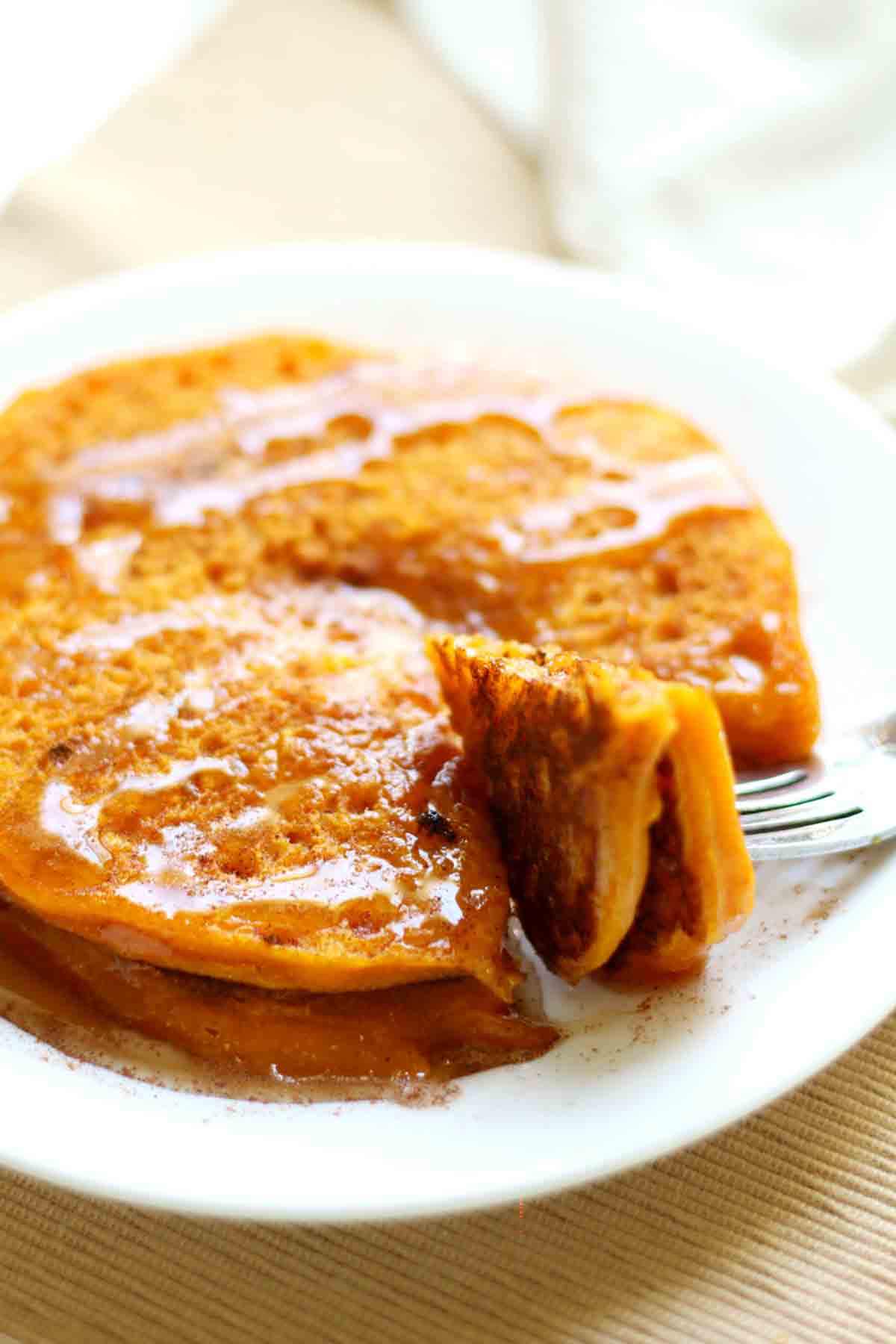 Simple and delicious pumpkin pancakes in a snap! Gluten-free, vegan, and single-serve, these pancakes are healthy and make a perfect breakfast recipe for Pancake Day!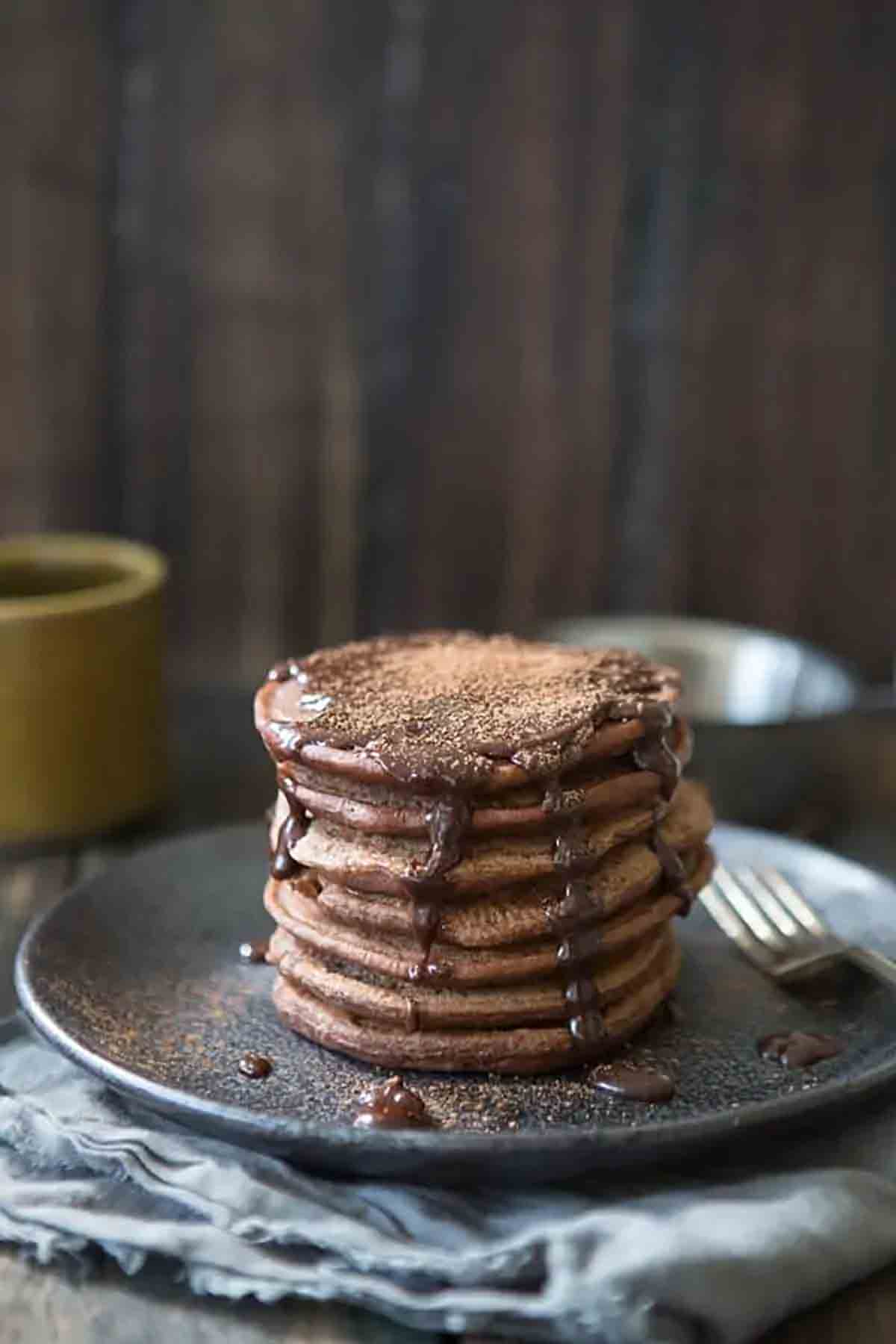 These fluffy, super easy to make double chocolate chip pancakes are a great way to start your morning. A must try for chocolate lovers!
These vegan sheet pan pancakes are made with just 5 ingredients and are baked for 15 minutes. So quick and easy!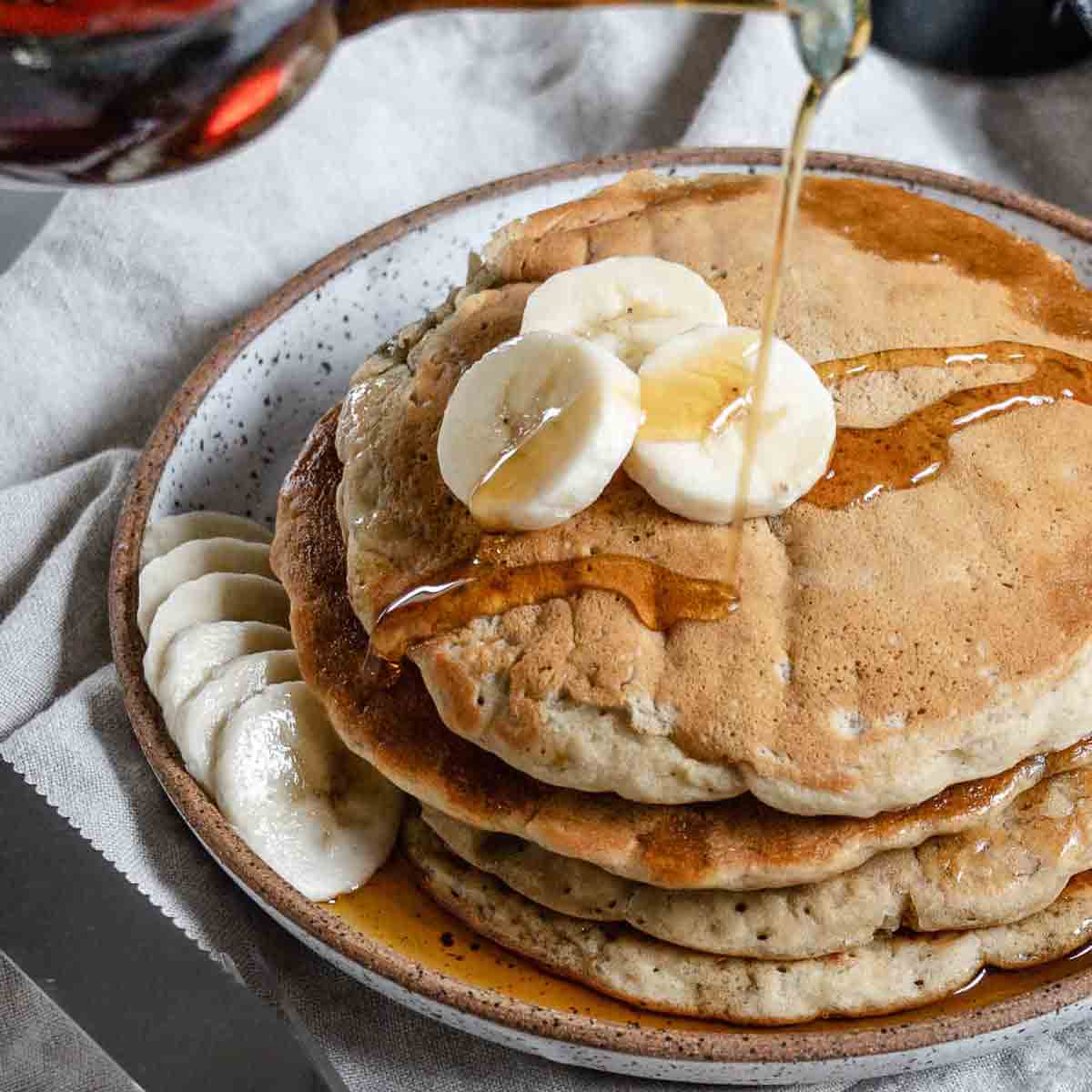 Skip banana bread and make these pancakes when you have a bunch of bananas to hand. These dairy free and egg free pancakes will come out delicious and fluffy every time!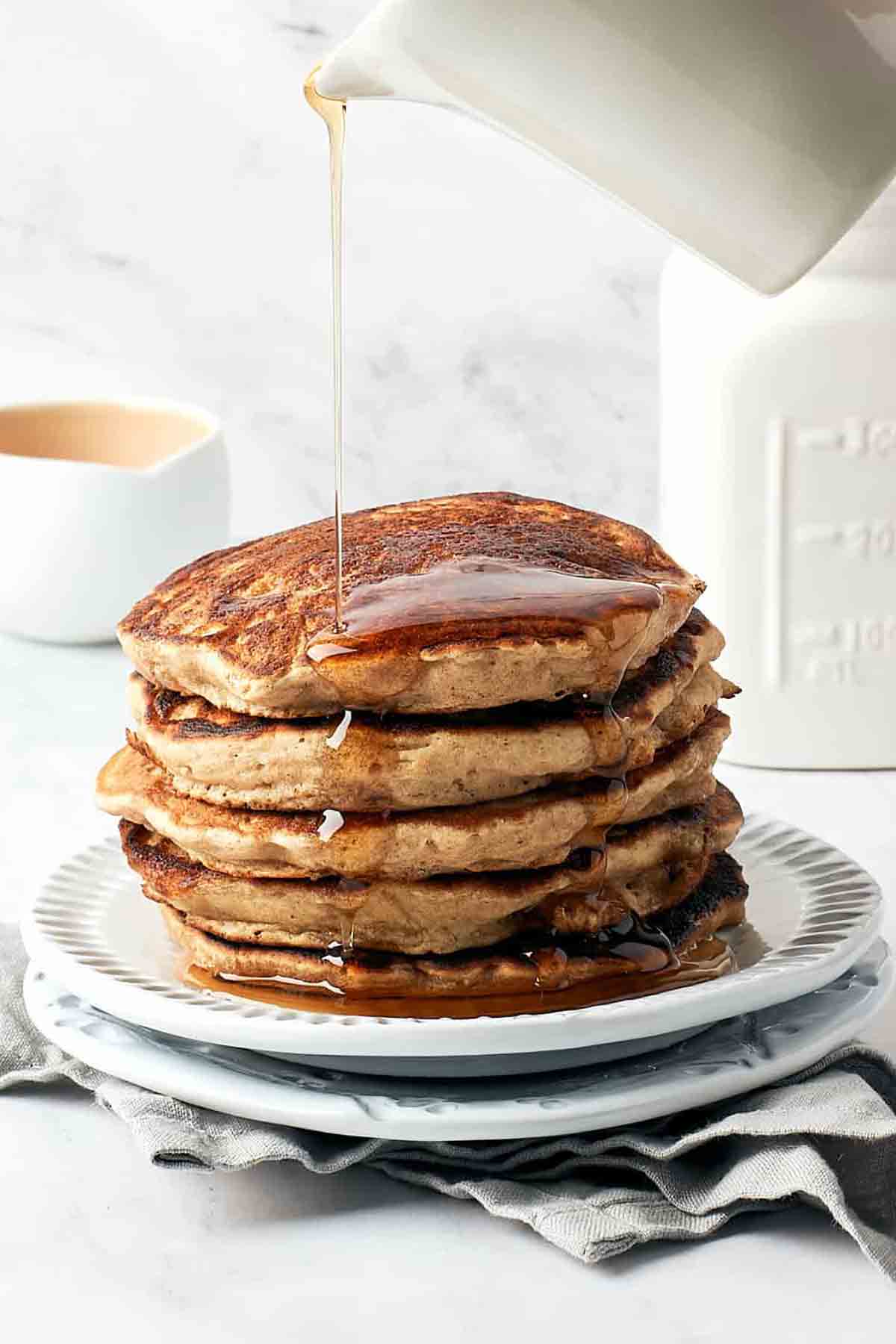 These banana oat pancakes are the perfect way to start your day. They're made with simple, natural ingredients and are so easy to make!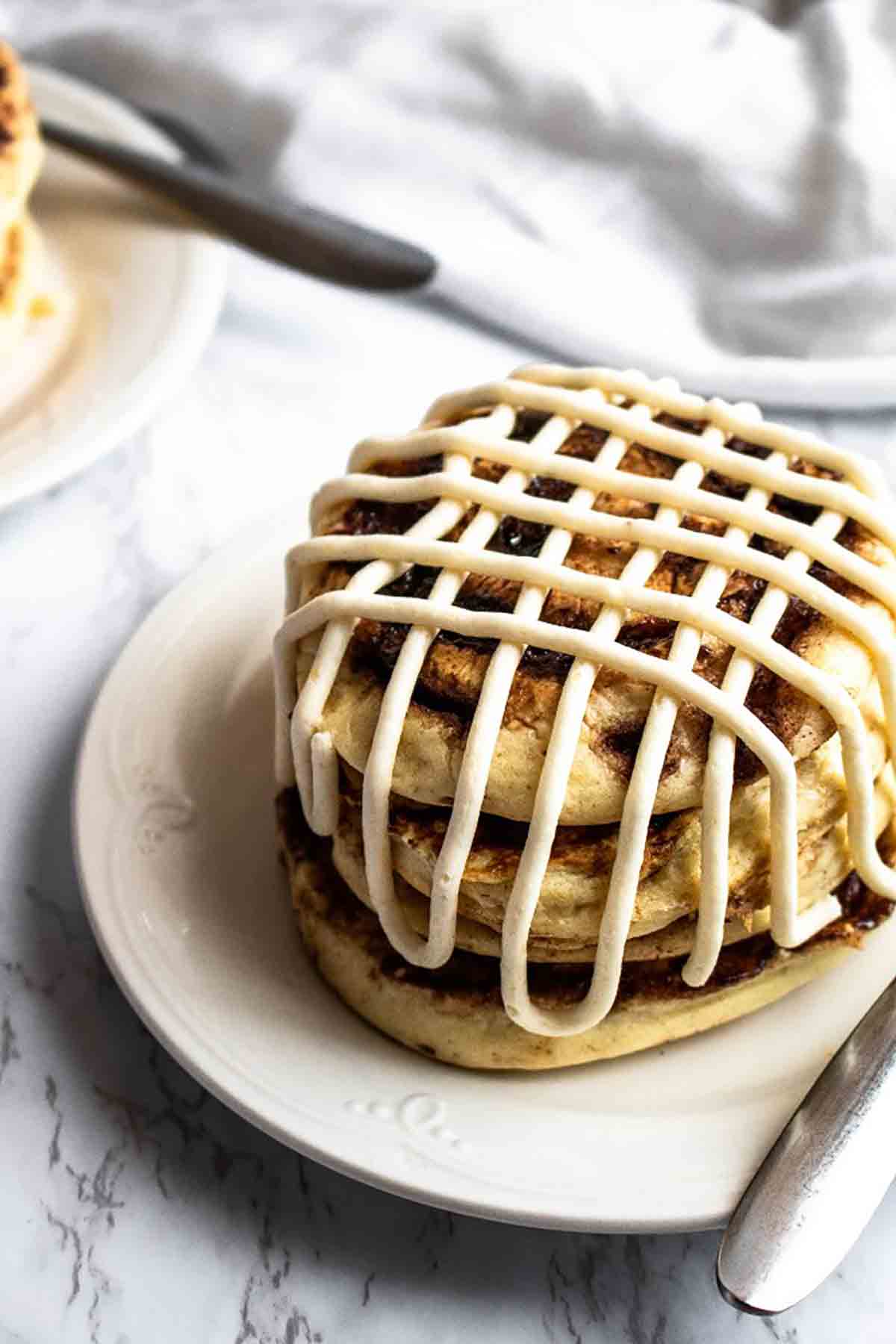 These cinnamon roll pancakes are a deliciously indulgent dairy-free breakfast! Imagine this: Fluffy pancakes with a coconut sugar + cinnamon swirl, topped with a decadent cream cheese frosting. Have Shrove Tuesday breakfast in style!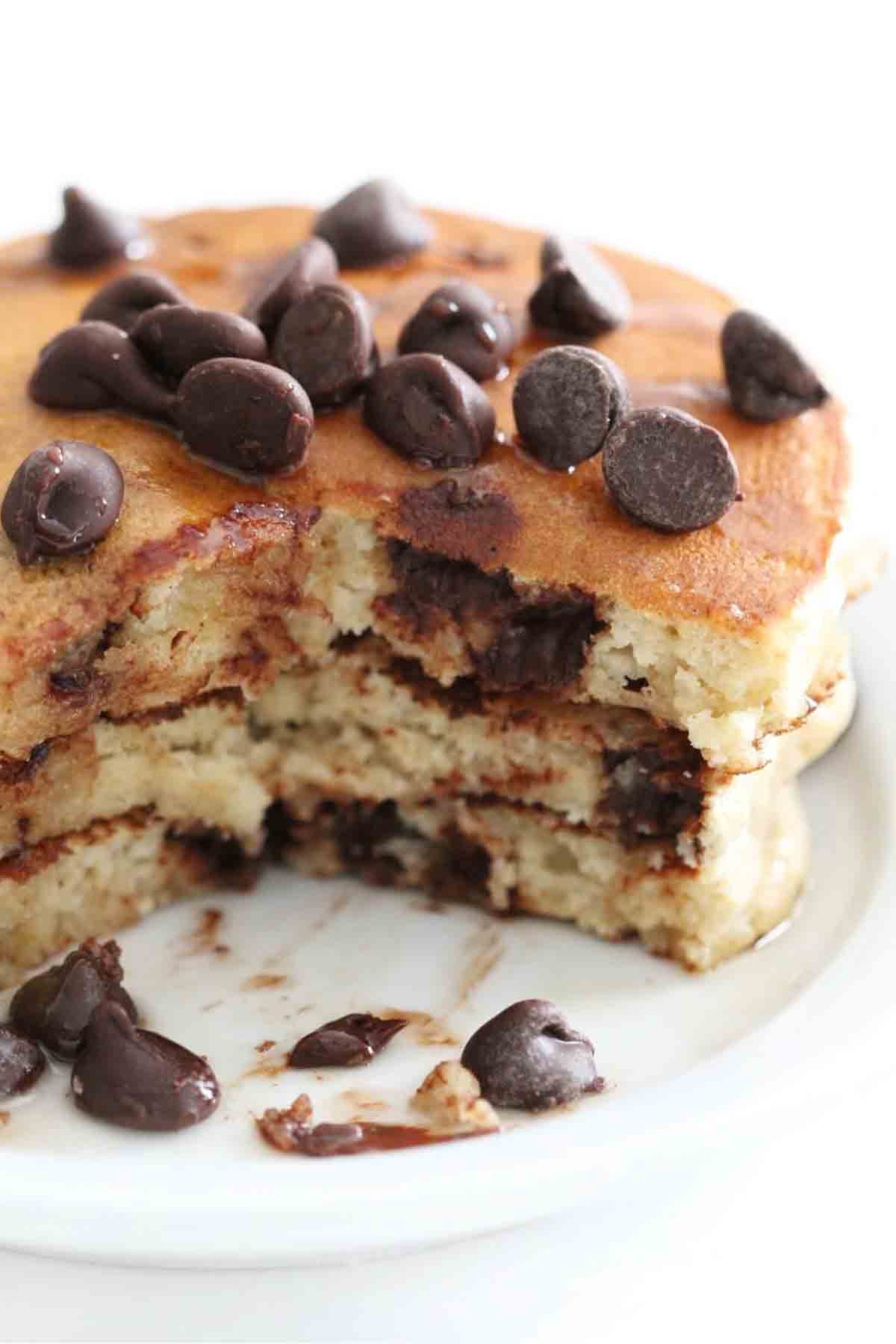 Soft, fluffy, and super easy, these gluten-free chocolate chip pancakes are vegan and allergy-free! This from-scratch recipe is just 7 ingredients, packed with dairy-free chocolate chips, and you can whip up a stack in 10 minutes for a classic, cosy breakfast.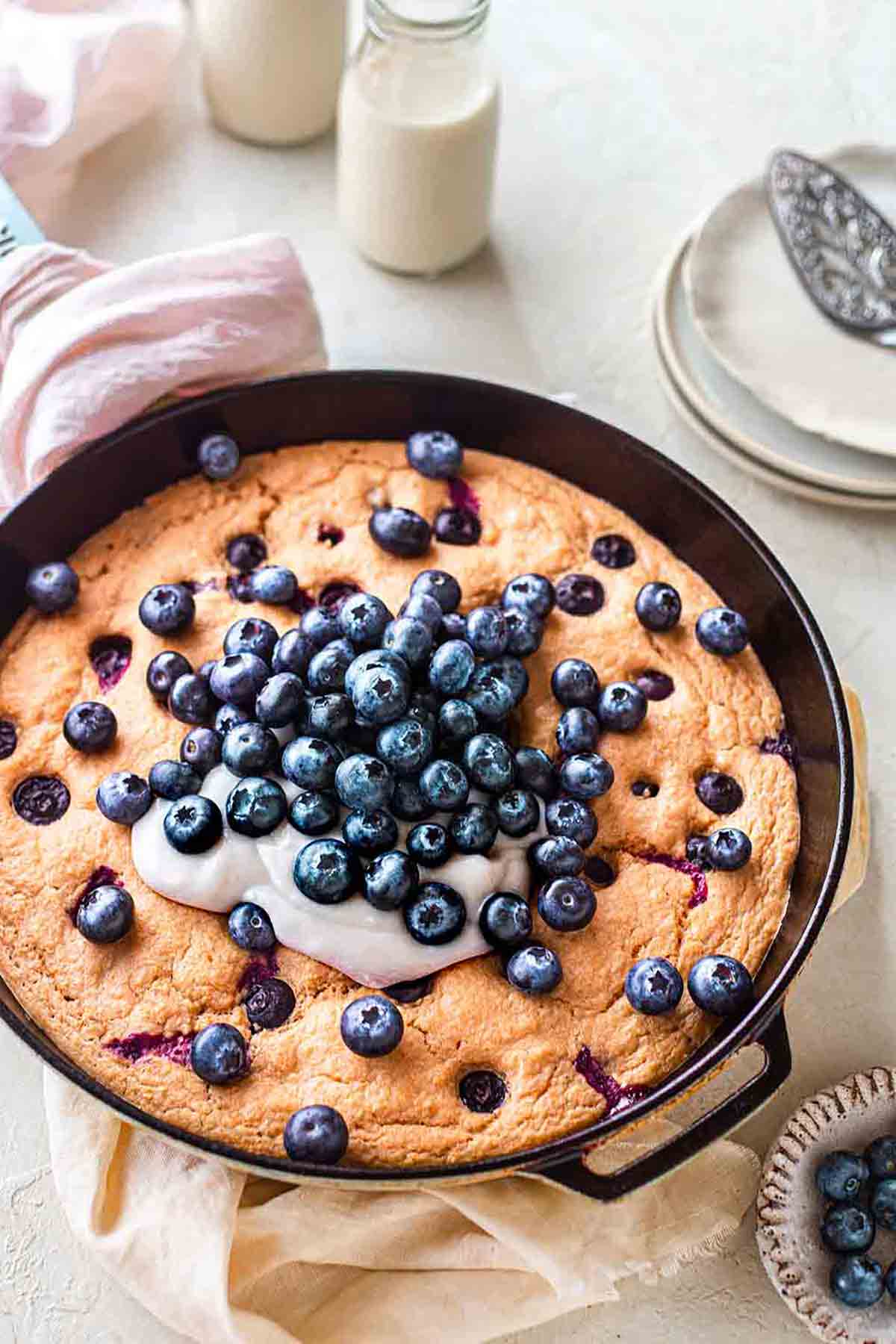 Easy and FLUFFY baked vegan blueberry pancake. You only need one bowl, an oven-safe tray and simple pantry ingredients. If you're still working on your flipping skills, this is the recipe for you!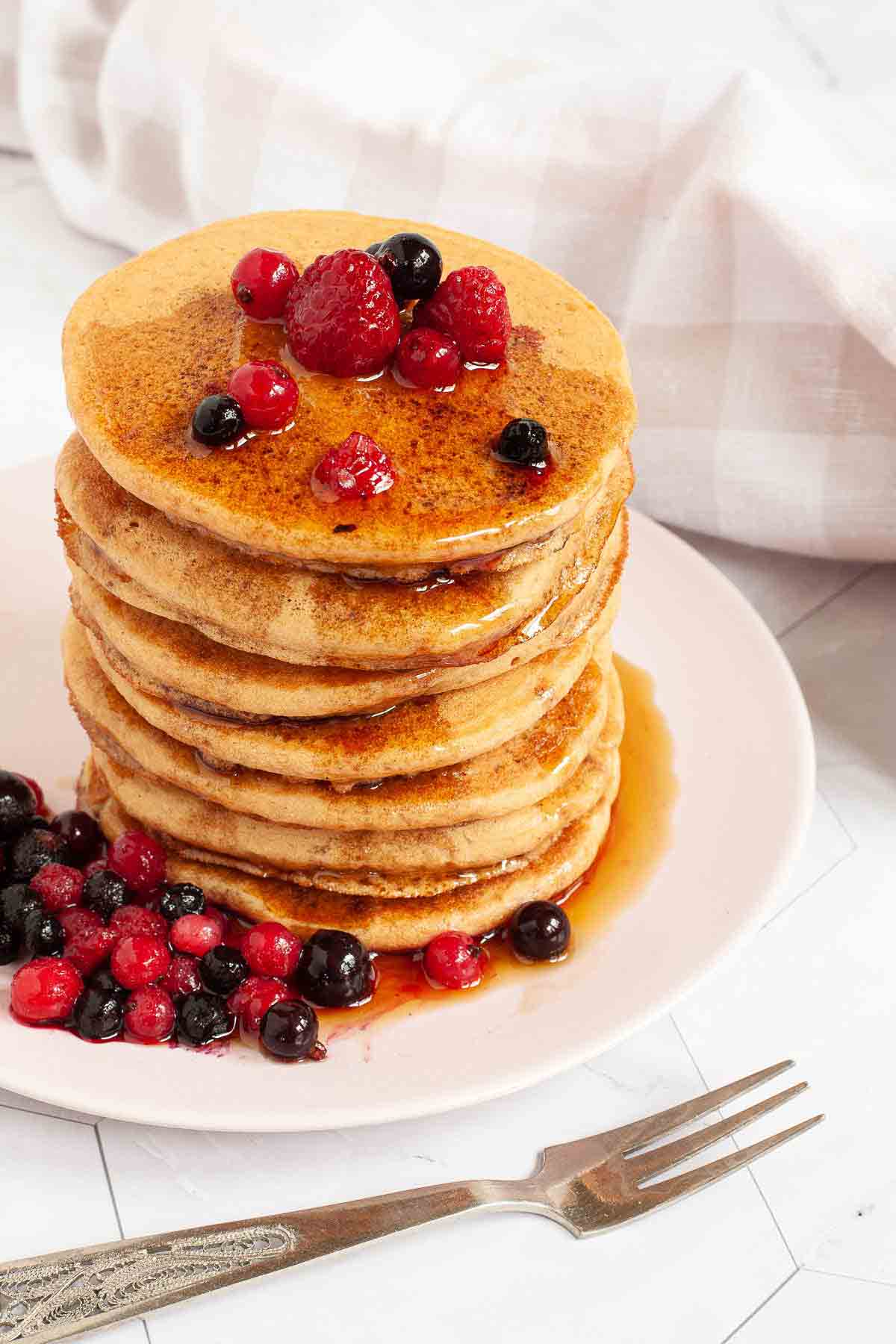 Did you know that you can make fluffy vegan pancakes using red lentils? This recipe is an easy way to add extra protein to your sweet breakfast.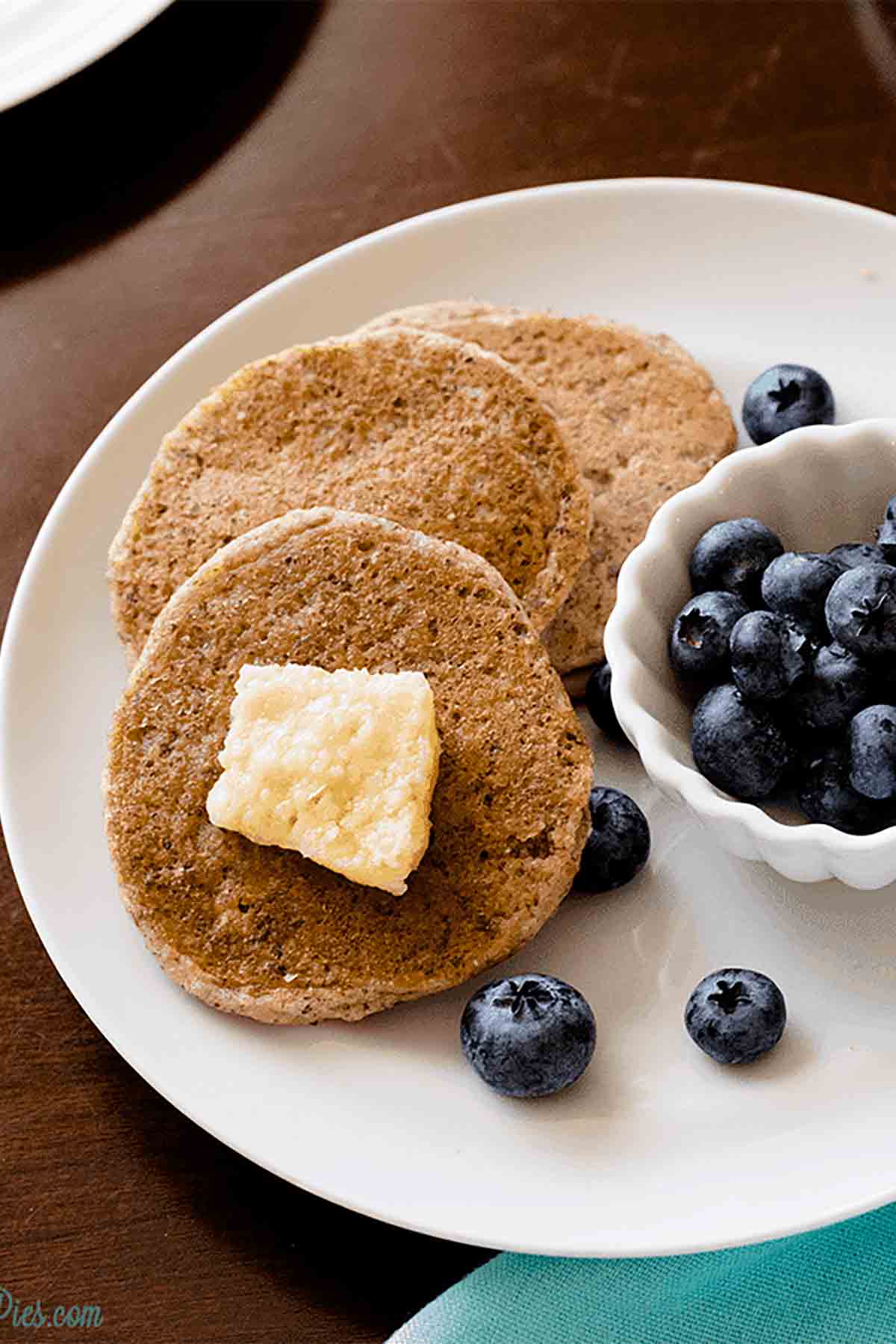 Low-carb, gluten-free pancakes made with healthier ingredients. If you're watching your carb intake, these pancakes have just 3.5g per serving.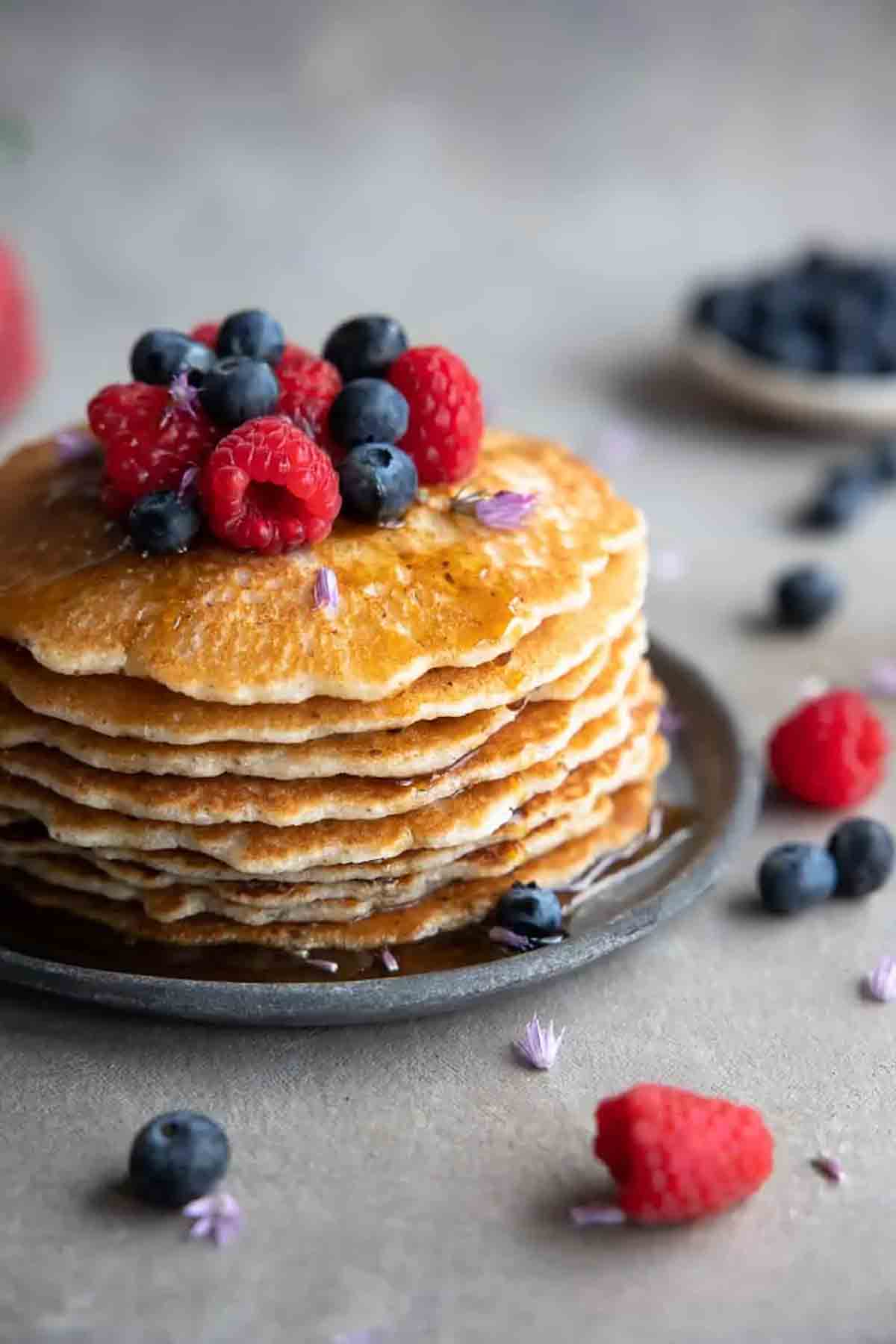 These paleo pancakes are very easy to make and are a popular gluten and grain-free breakfast option that everyone will enjoy!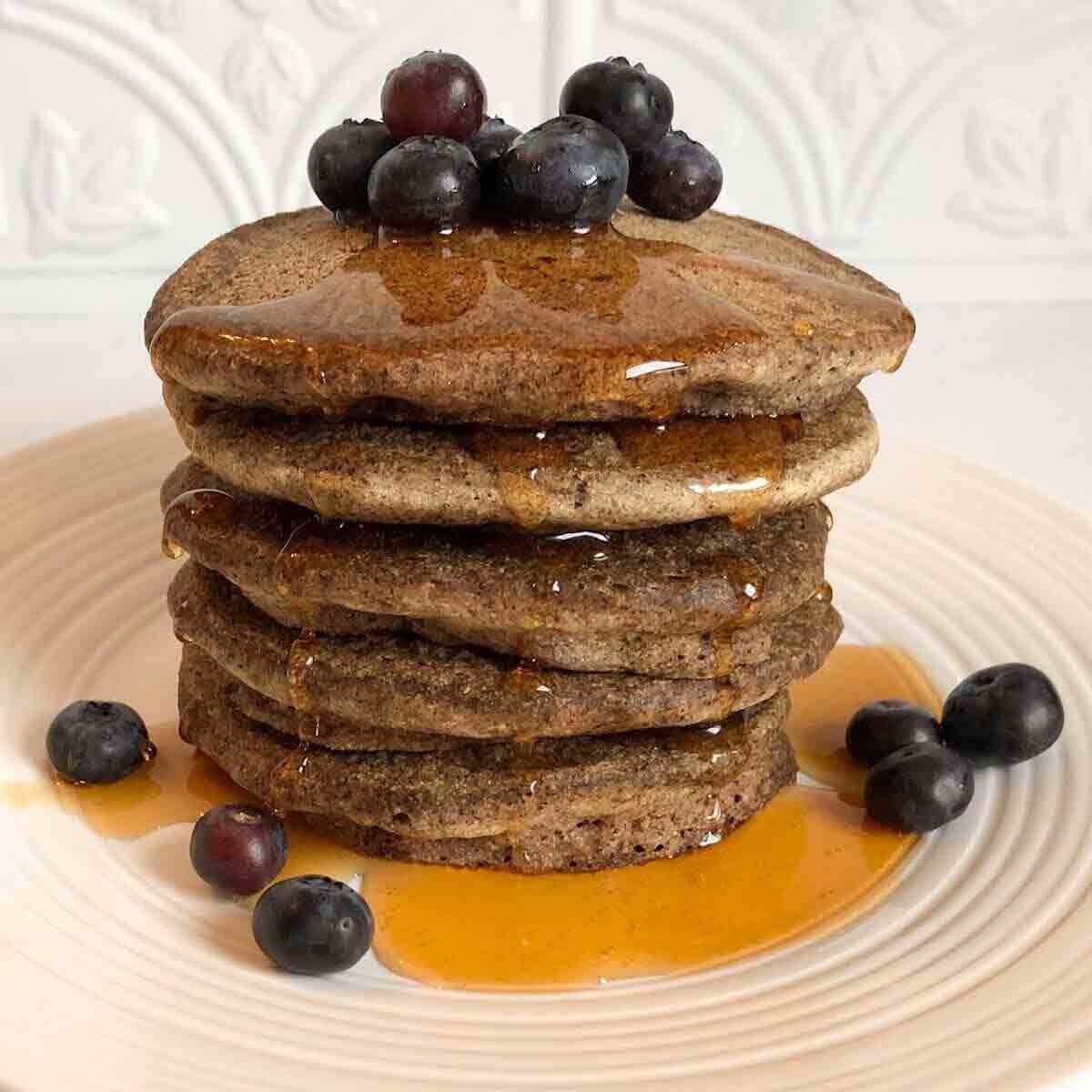 These delicious vegan buckwheat pancakes are thick, fluffy, and filling. They're quick and easy to make too.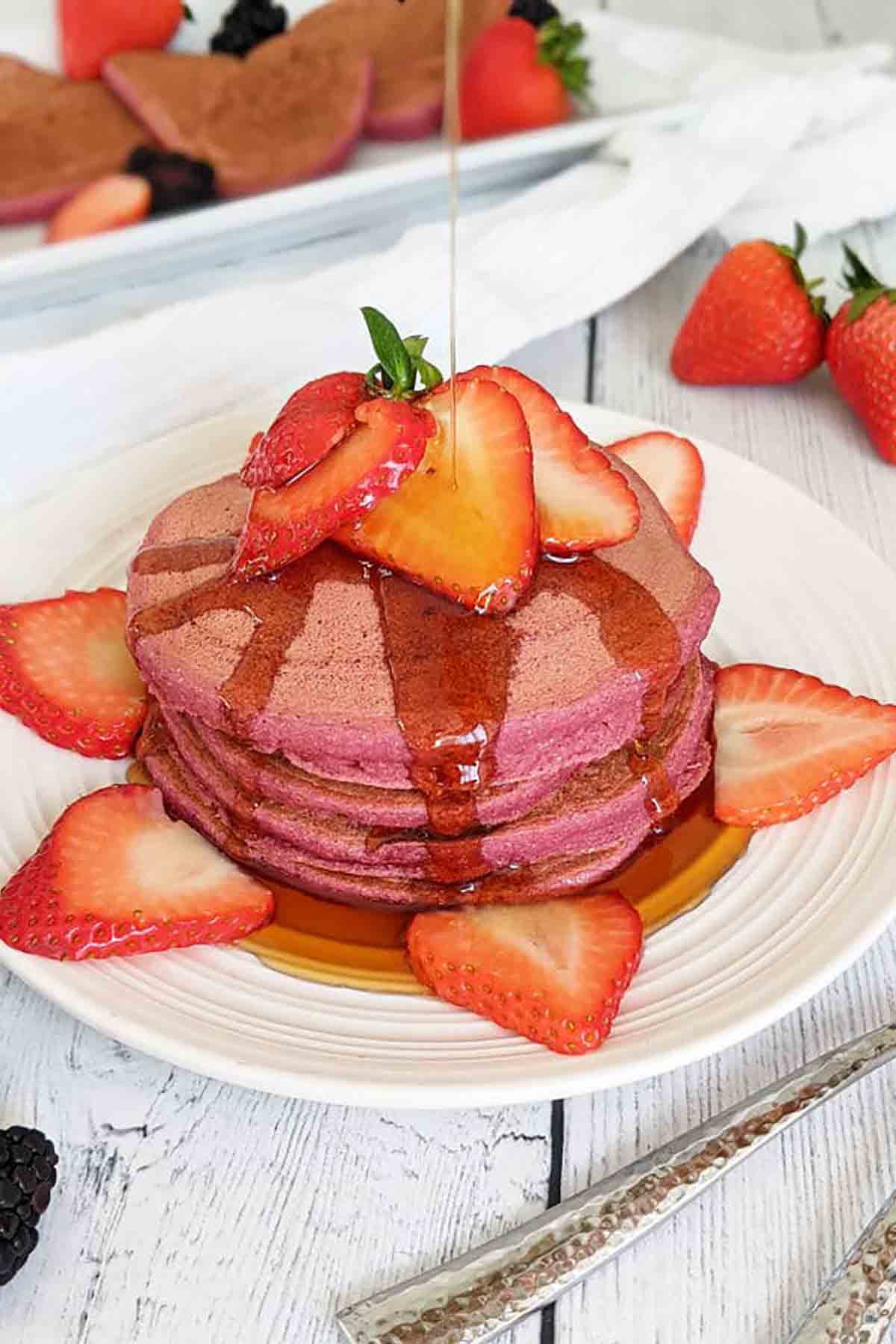 These beautiful vegan beetroot pancakes are a delicious way to sneak more veggies into your food! A fun, easy way to add colour to your meals!
These oat milk pancakes come together quickly in just one bowl. They're super thick and fluffy!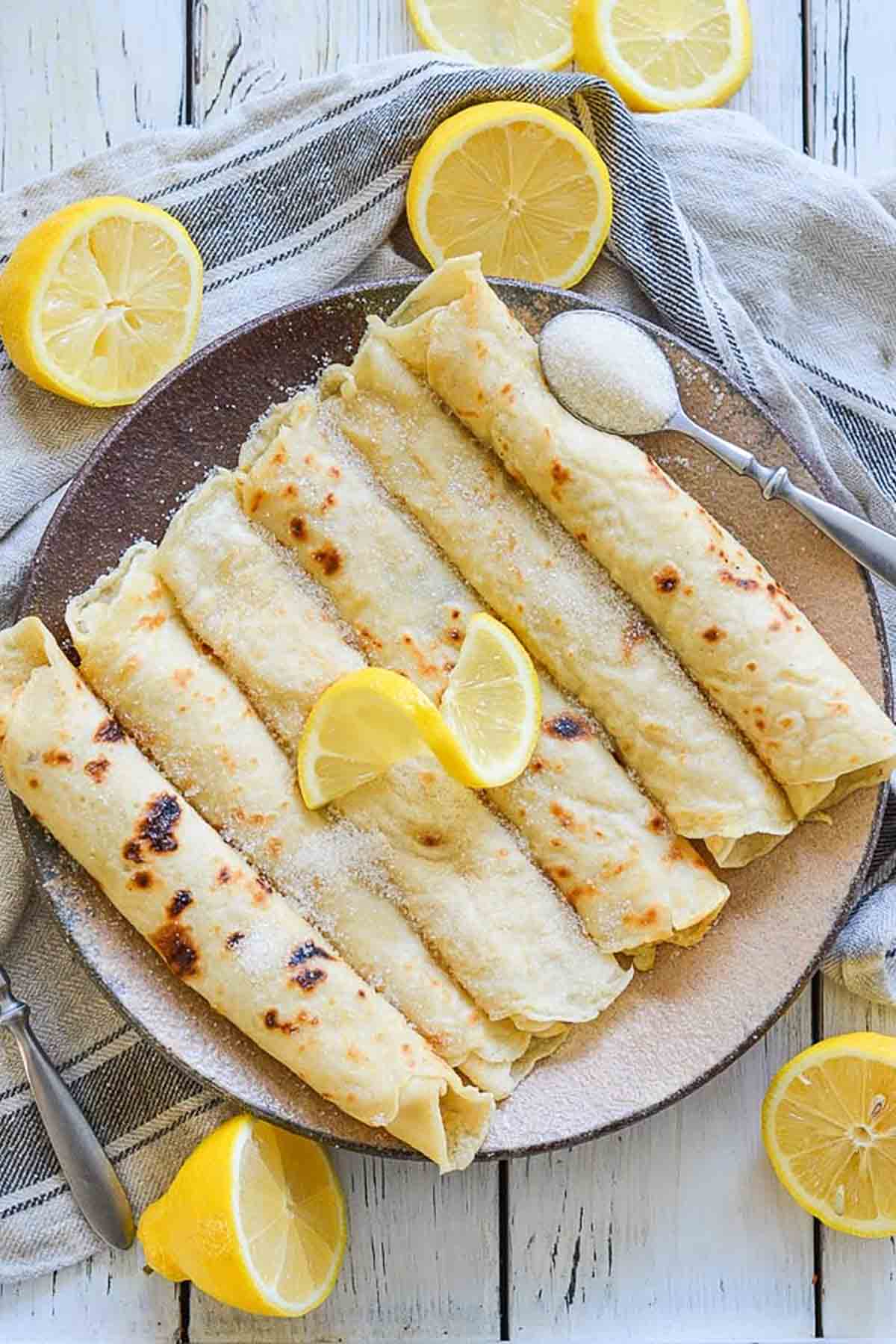 English style vegan pancakes just like you remember them! Freckled, frilly, crispy edges, tender middles, and so good served with lemon juice and sugar!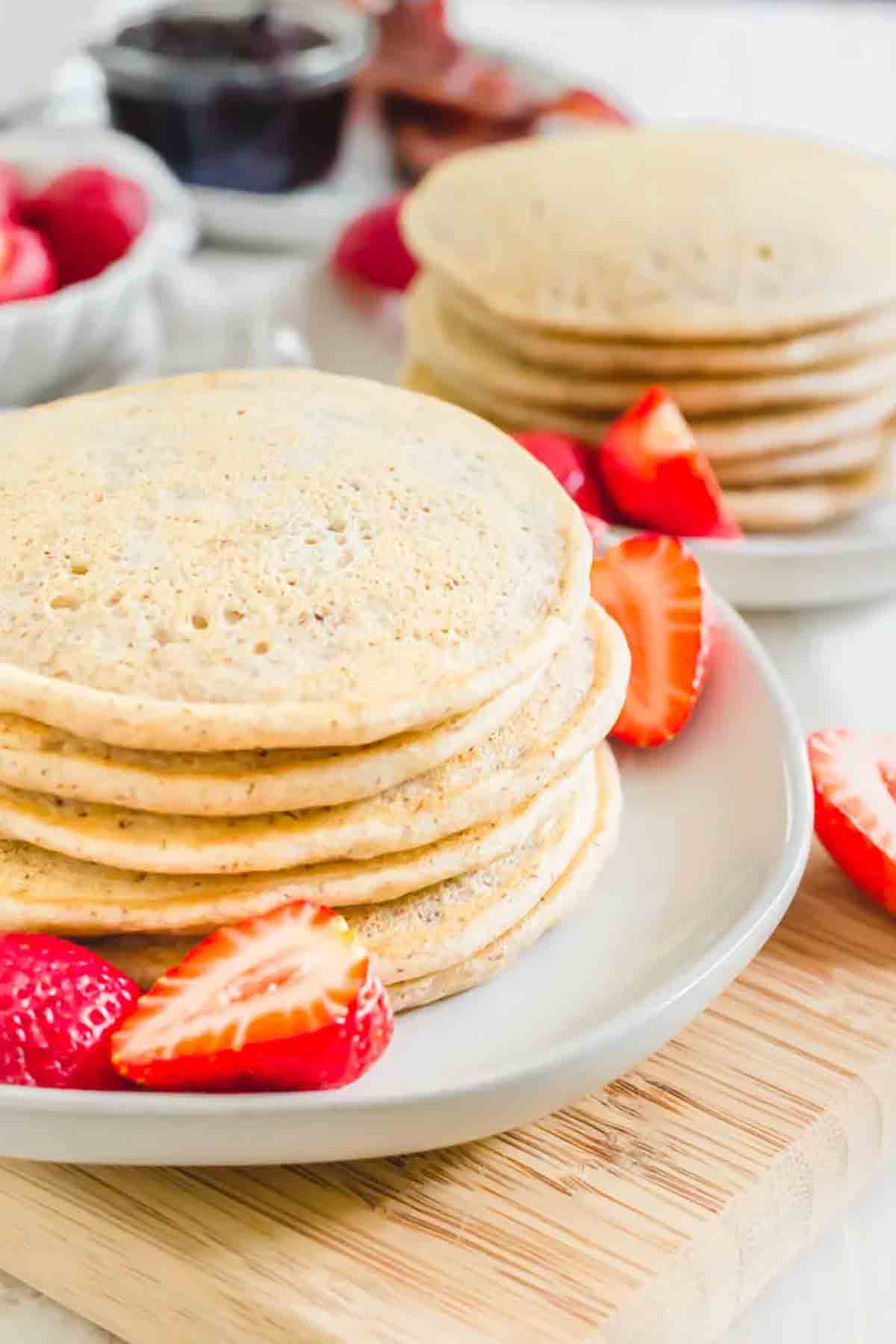 These cassava flour pancakes are fluffy, light and airy- not an easy feat for a paleo pancake! These AIP friendly pancakes make a great alternative breakfast and are quite delicious with a simple fruit jam on top.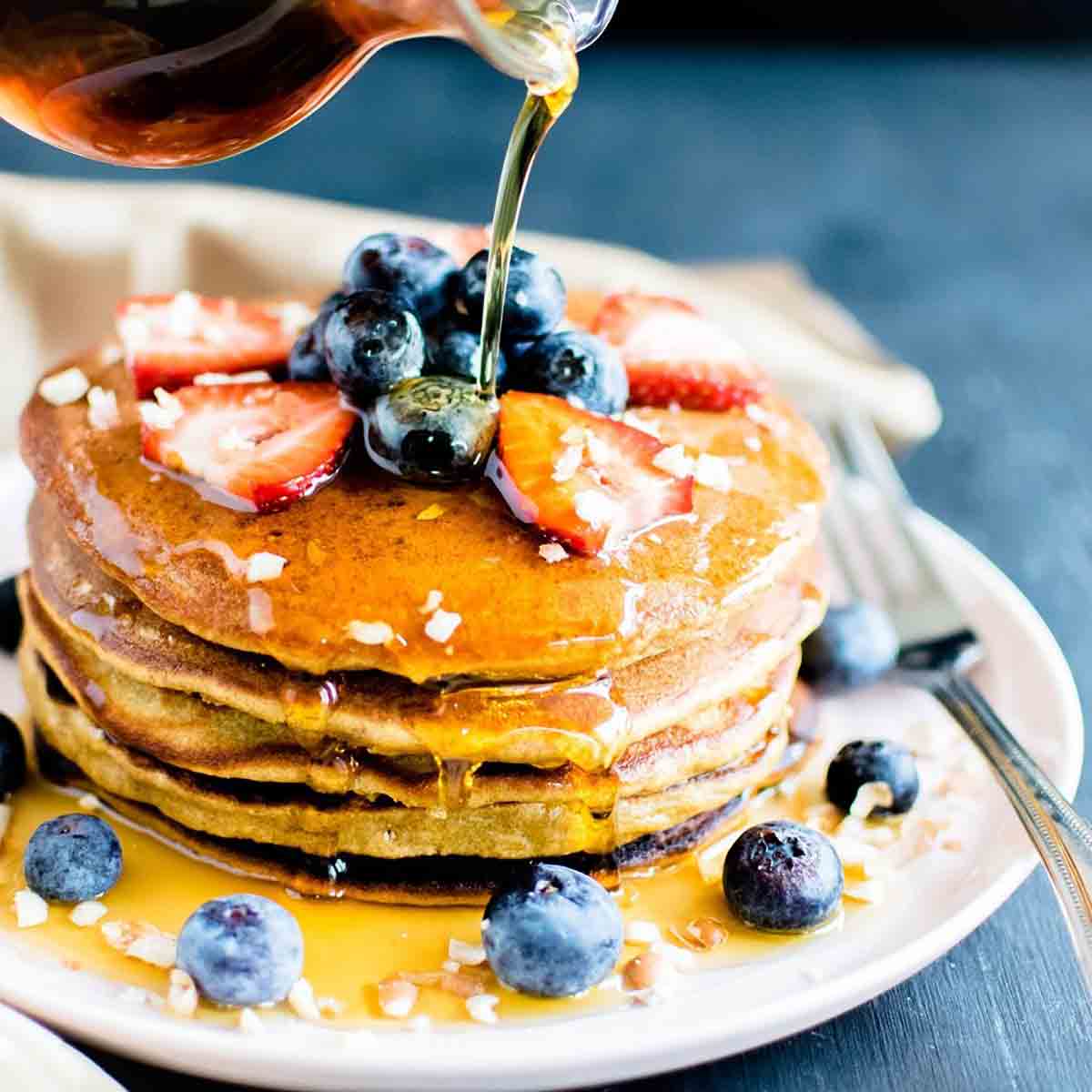 Healthy and flavour packed, these high protein chickpea flour pancakes are the most delicious way to kick start your Pancake Day.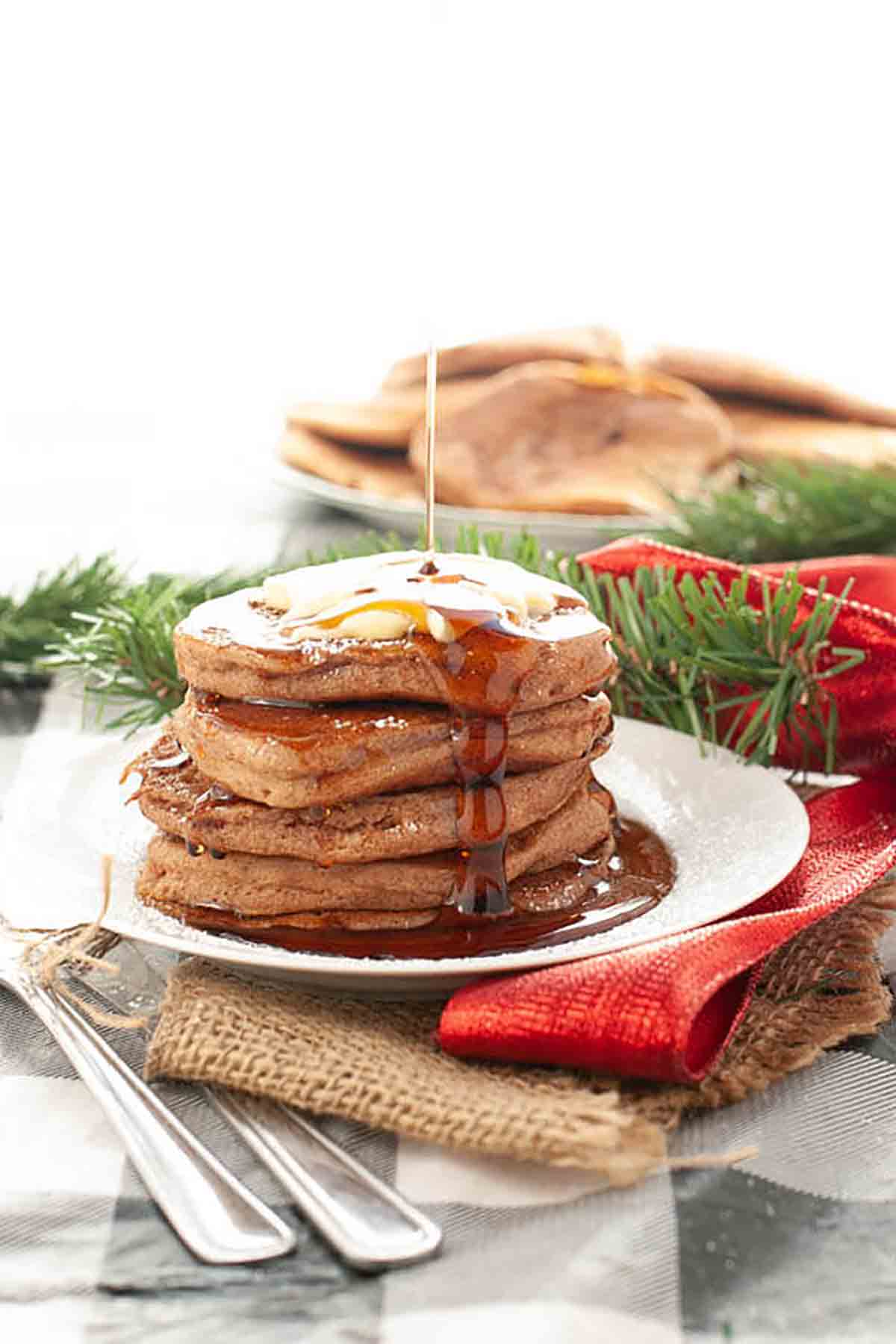 These soft and tender pancakes have those classic gingerbread spices and make for a cosy, comforting morning. These are also top-8-free!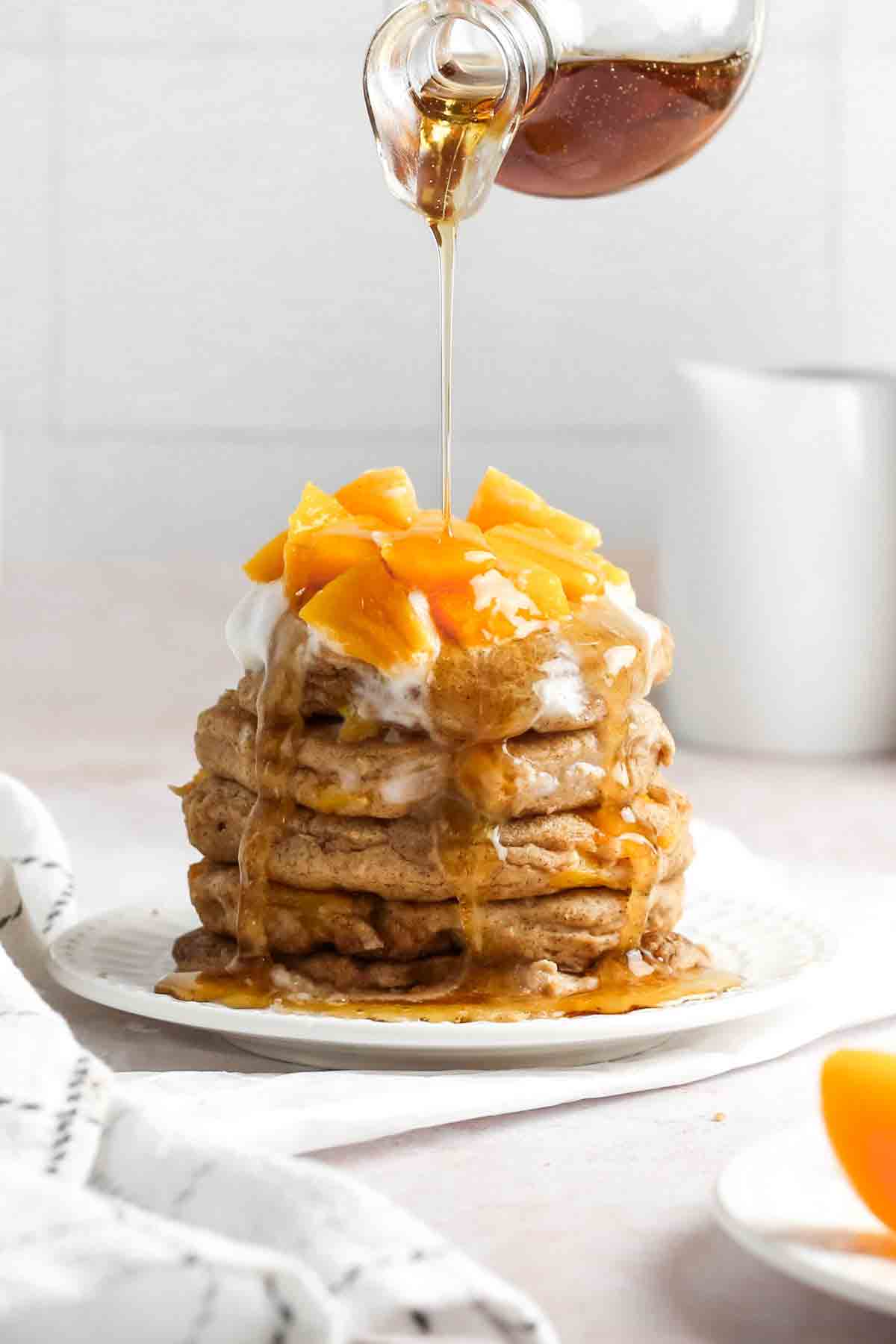 These fluffy peach cobbler pancakes are stuffed with delicious bites of fresh peaches. Top your stack with coconut whipped cream and a drizzle of maple syrup for a scrumptious breakfast or brunch.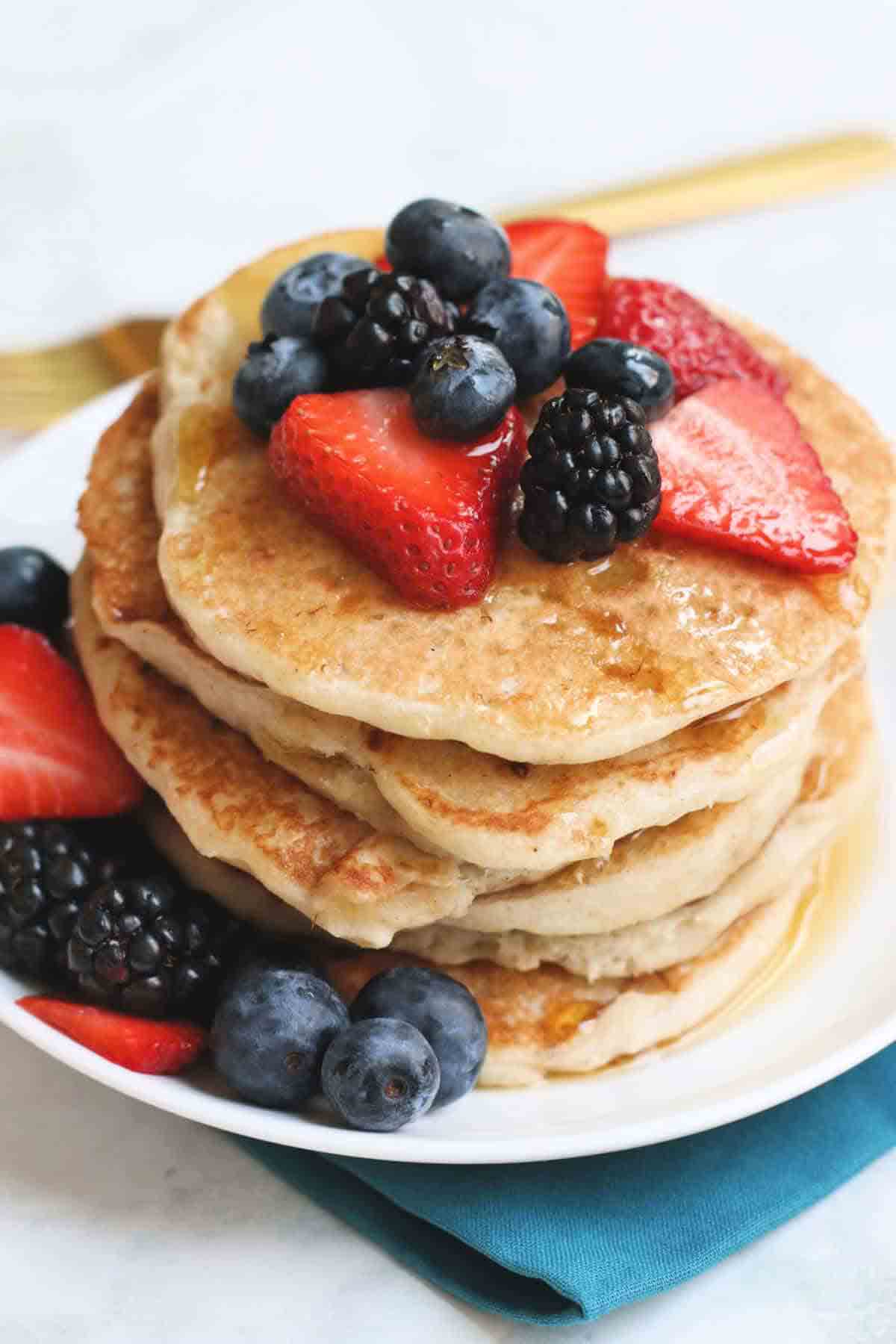 These light and fluffy pancakes are simple to make in about ten minutes with only 5 ingredients. The perfect vegan Shrove Tuesday breakfast.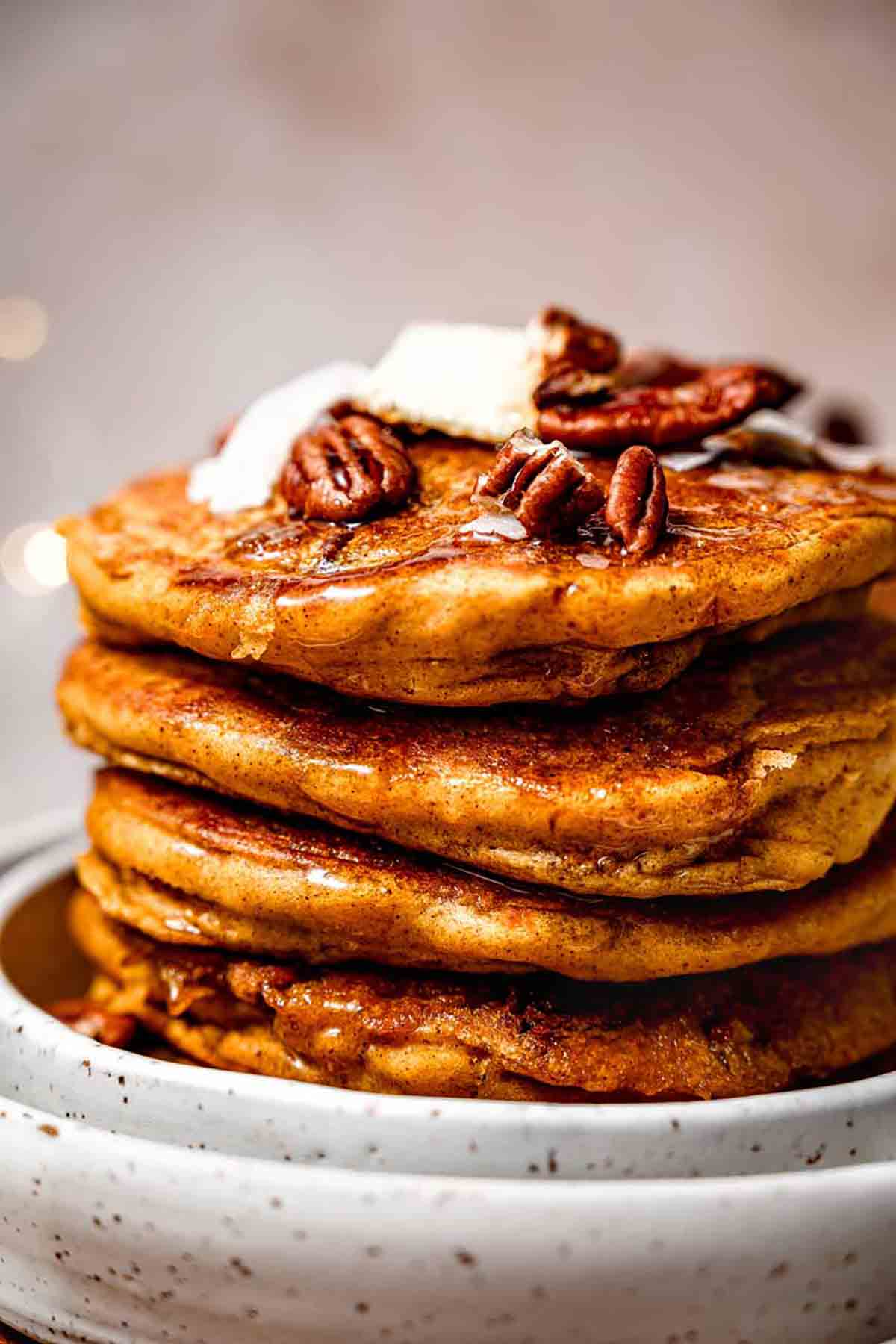 These fluffy vegan pancakes with pecans are spiced and have the most warming pumpkin flavour.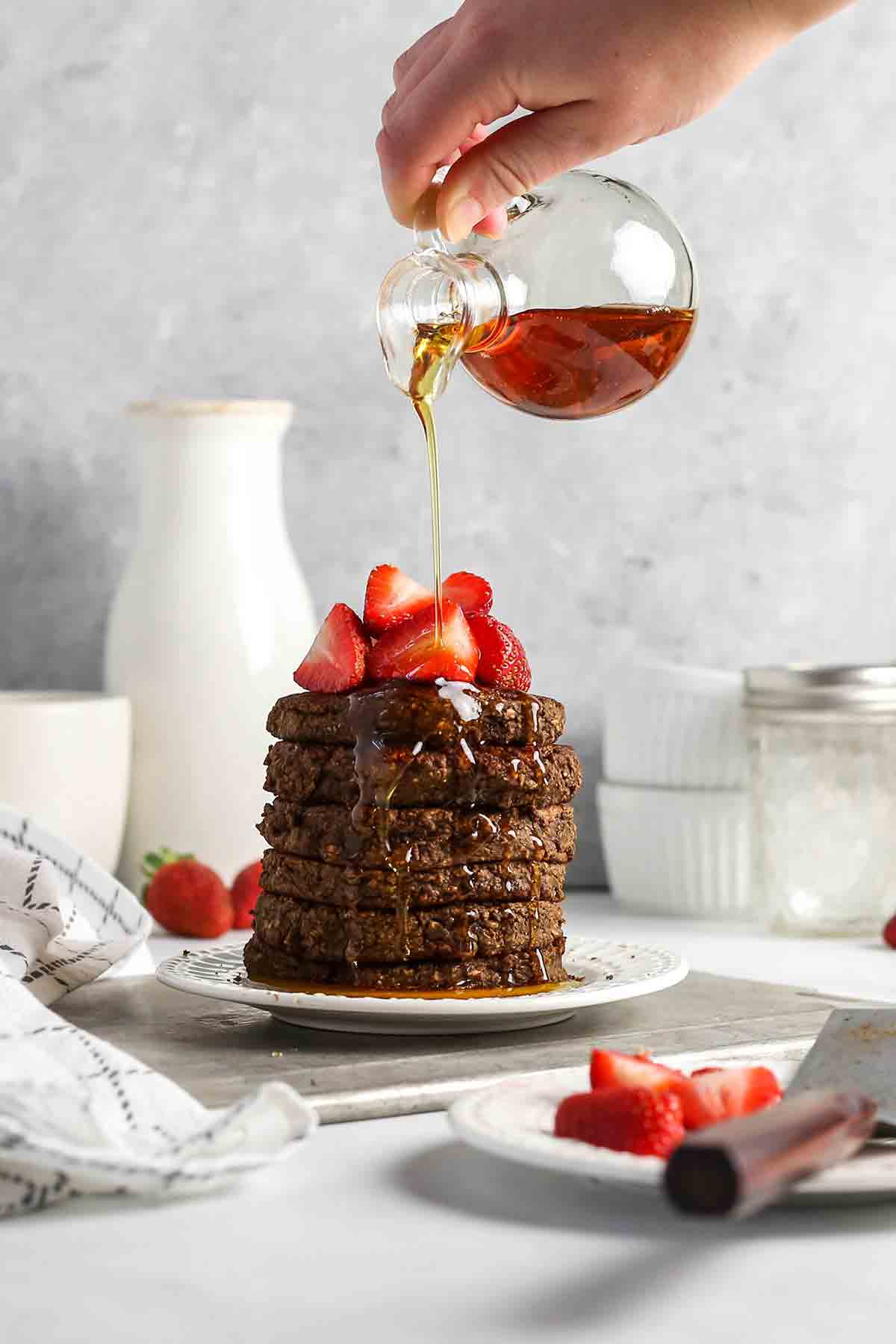 Start your day by fueling with delicious and nutritious chocolate protein pancakes. They're easy to make without banana or eggs, and keep you full until lunch. Not only are they super fluffy, but they have such a rich chocolate flavour that they taste like an indulgent treat!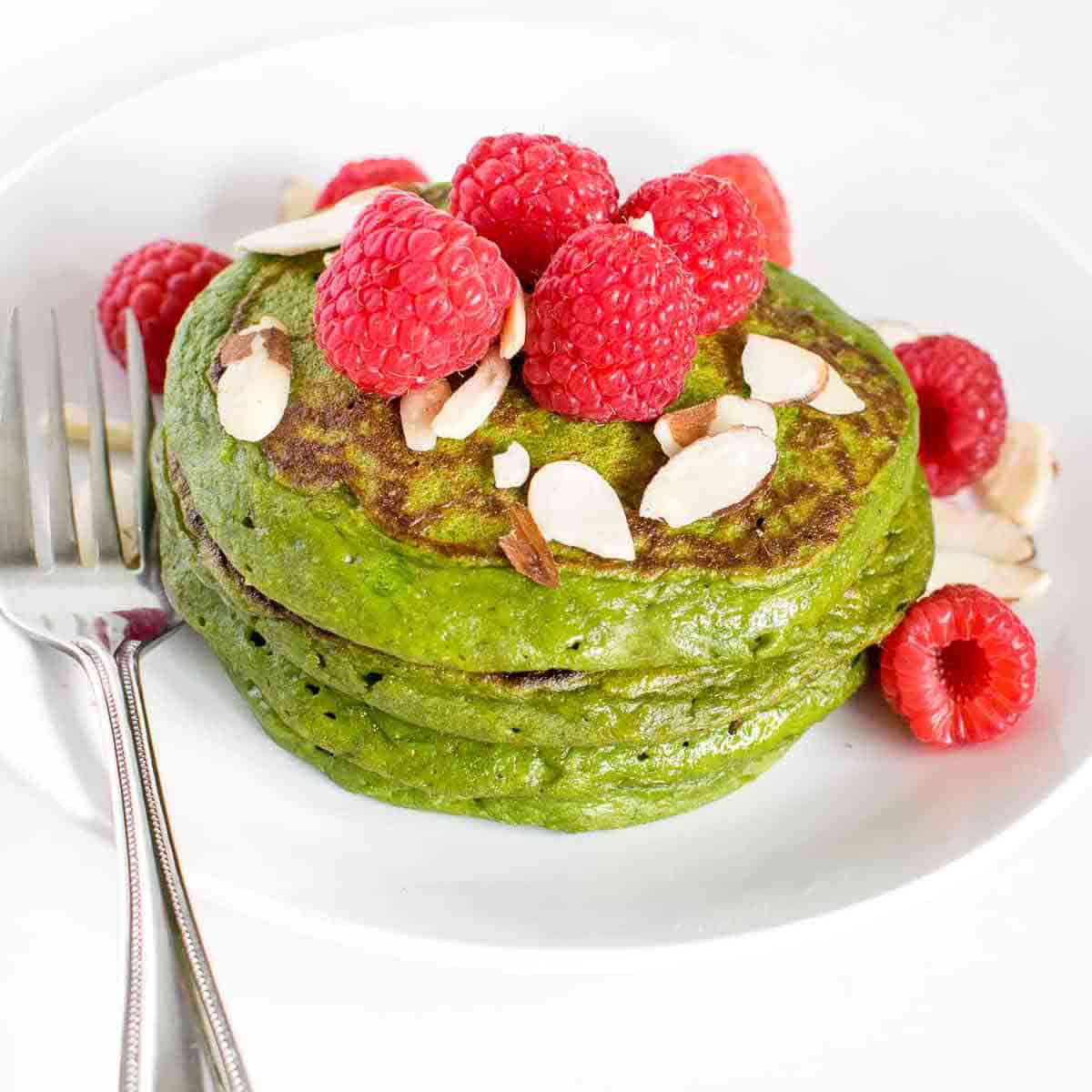 Evergreen, child-friendly spinach banana pancakes to kick start your vegan Pancake Day. You can make these easily in a blender and they're sure to be loved by all ages.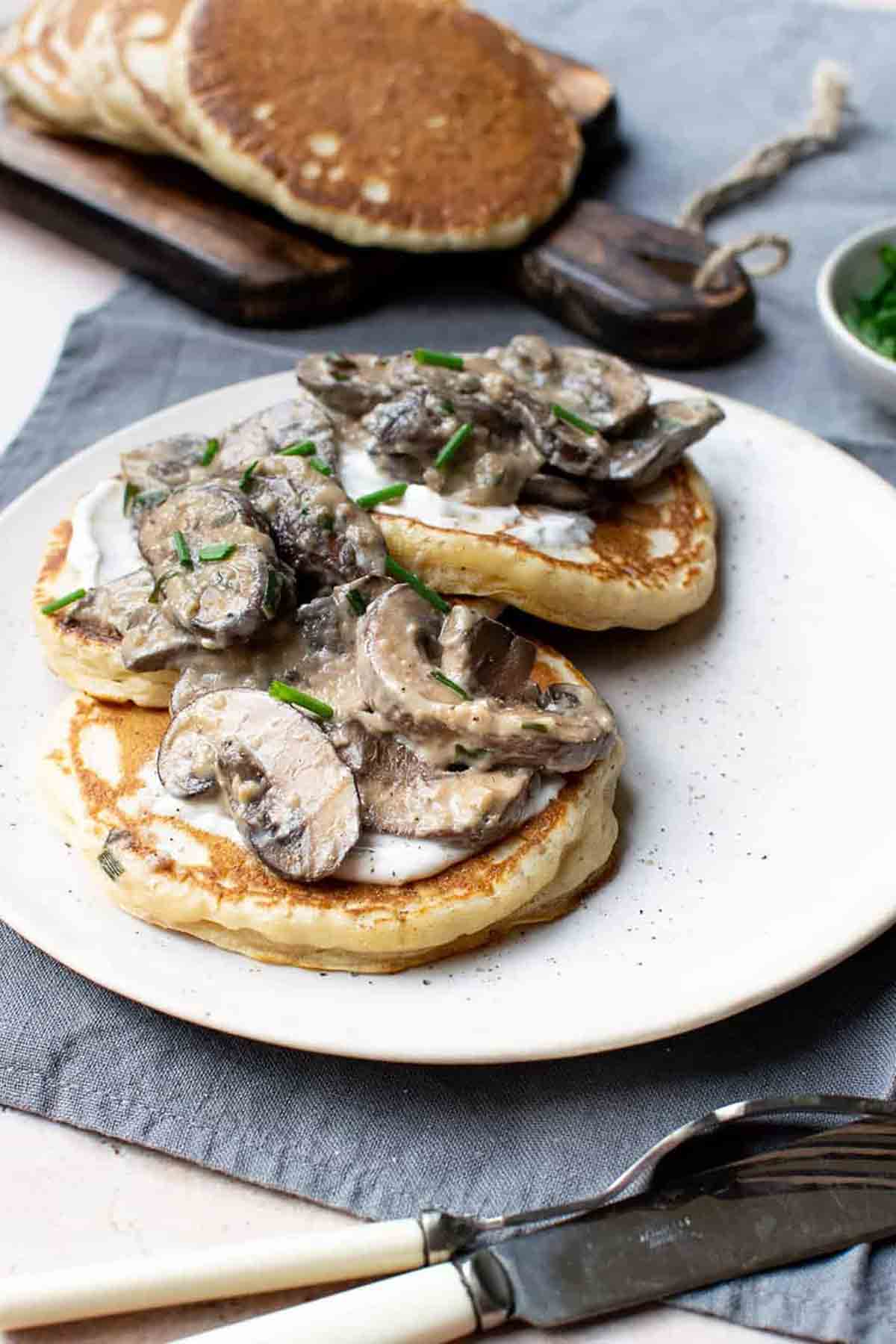 These savoury vegan pancakes only need 5 ingredients and are so easy to make. They're a great alternative to the usual sweet version, but just as delicious- especially when served with creamy vegan mushrooms.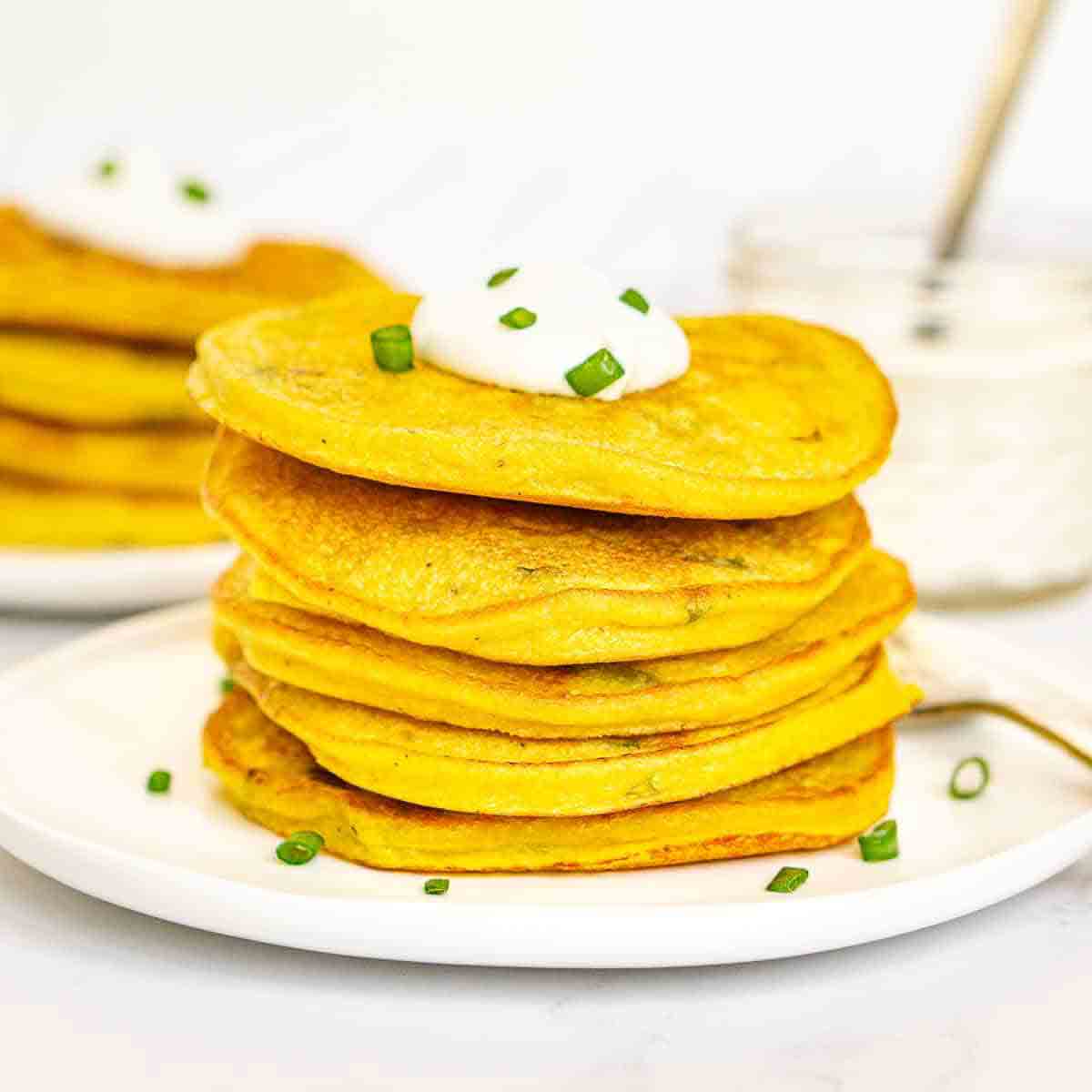 These mung bean vegan savoury pancakes with scallions make the best sugar-free breakfast, or they can be served as a side dish for lunch or dinner. They're high in protein and fiber, and so easy to make!

30 Vegan Pancake Recipes for Pancake Day
A tasty variety of vegan pancake recipes that you can make for Shrove Tuesday.
I hope you get the chance to try some of these vegan pancake recipes on Pancake Day! If you make any of them, please let me know how it goes by leaving a comment below. Enjoy! xo
BakedByClo is a participant in the Amazon Services LLC Associates Program, an affiliate advertising program designed to provide a means for sites to earn advertising fees by advertising and linking to Amazon.com. This site may contain some of these links to Amazon.com & other affiliate programs. If you make a purchase through one of those links, BakedByClo will receive a small commission from the purchase at no additional cost to you.