30 Vegan Date Night Recipes
A compilation of the best vegan date night recipes including dinners, starters, sides and desserts. Whether you're planning a romantic night in for two, a family gathering or a Galentine's get together, this post will help to ensure you have the best vegan meals on the day!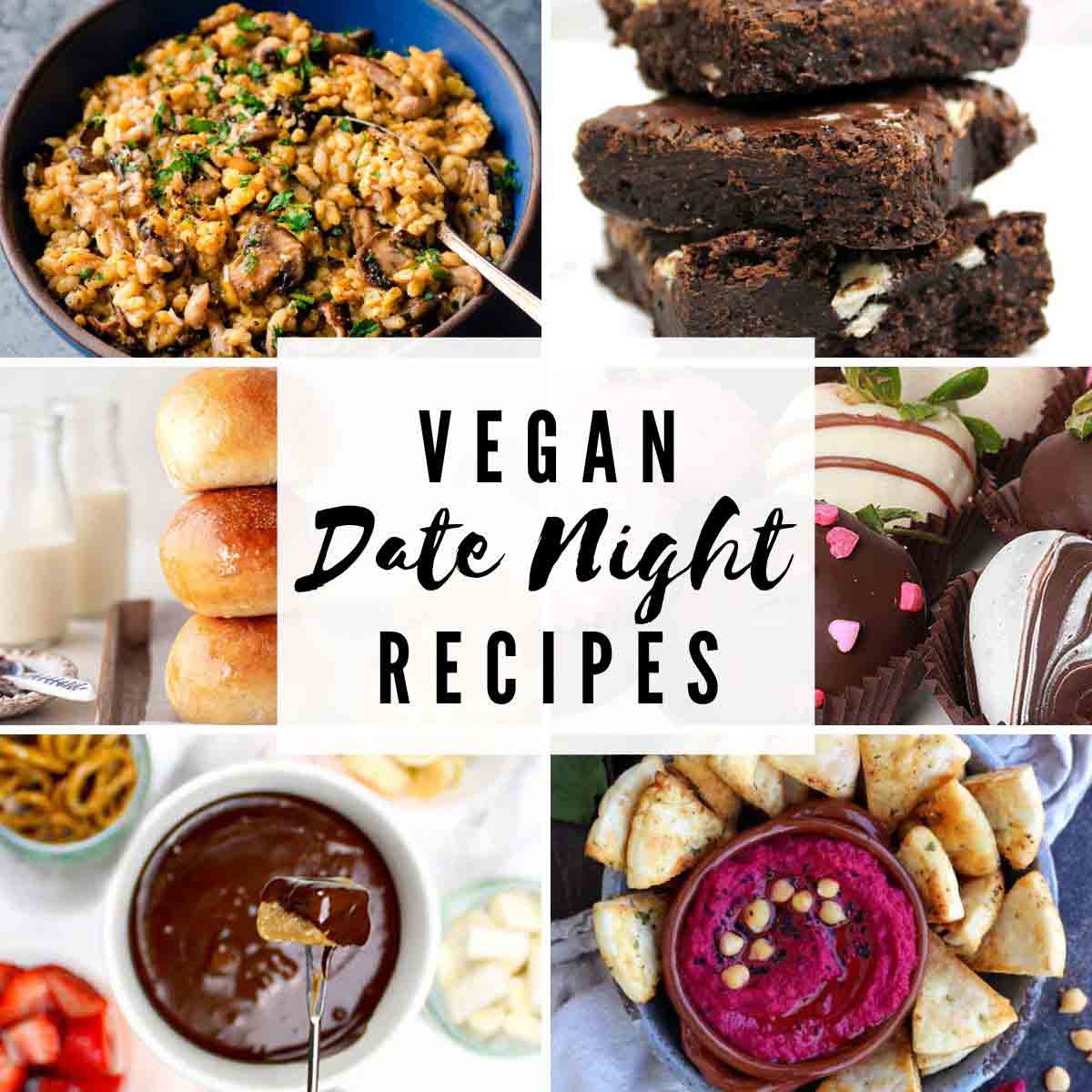 Valentine's Day is coming up soon and if you have someone special to spend it with, you're probably thinking about date night! Cosy up with a good date night dinner and dessert using one or more of the easy recipes in this post. There's something for everyone, including pasta, fondue, curry, brownies, cheesecake and more!
I am a dessert blogger for the most part so I've enlisted the help of some other bloggers for the romantic vegan date night meals and sides. All recipes have been posted with permission from the bloggers, so go show them some love on their sites!
Romantic starters and sides
It makes sense to start with the vegan date night starters (or appetizers, whatever you prefer to call them). I've also added my favourite easy side dishes to this part of the list too because I think they fit in nicely here!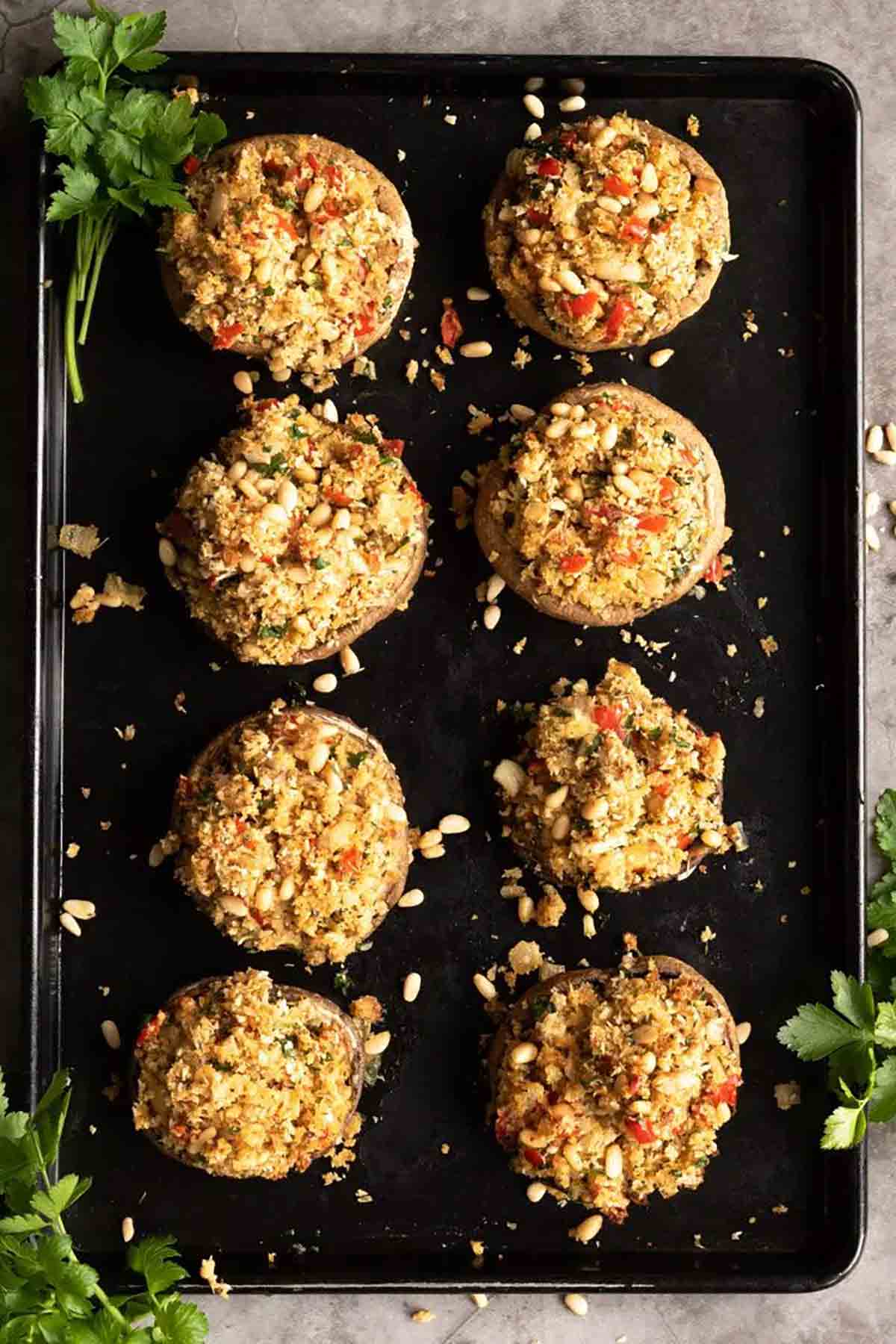 A large stuffed portobello mushroom makes a delicious and elegant dish for a date night. Serve with salad and little rosemary potatoes, and of course, love.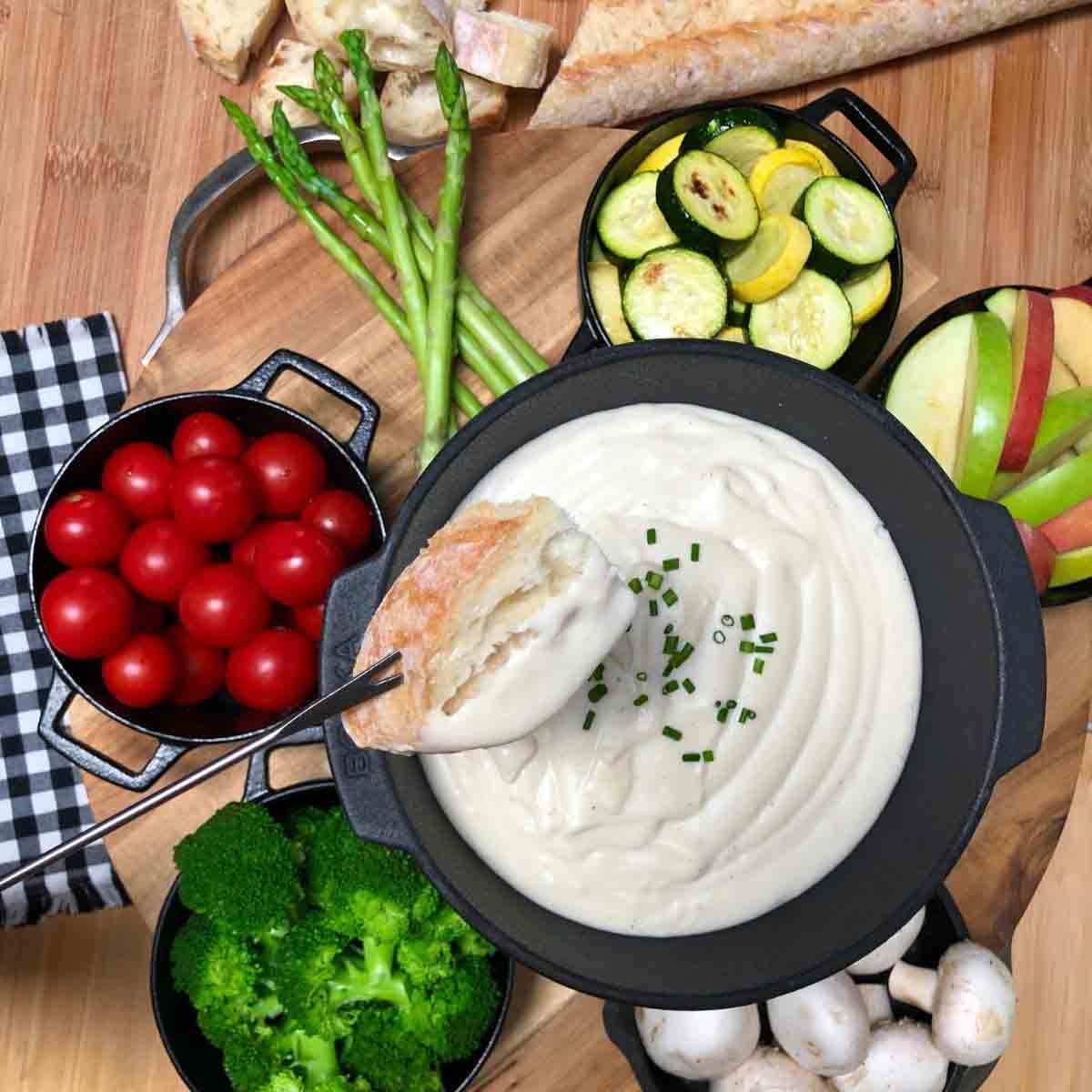 A simply delicious recipe for the best cheese fondue. Cashews, potatoes, white wine and kirsch blended with all plant-based ingredients create this rich and creamy romantic vegan dessert.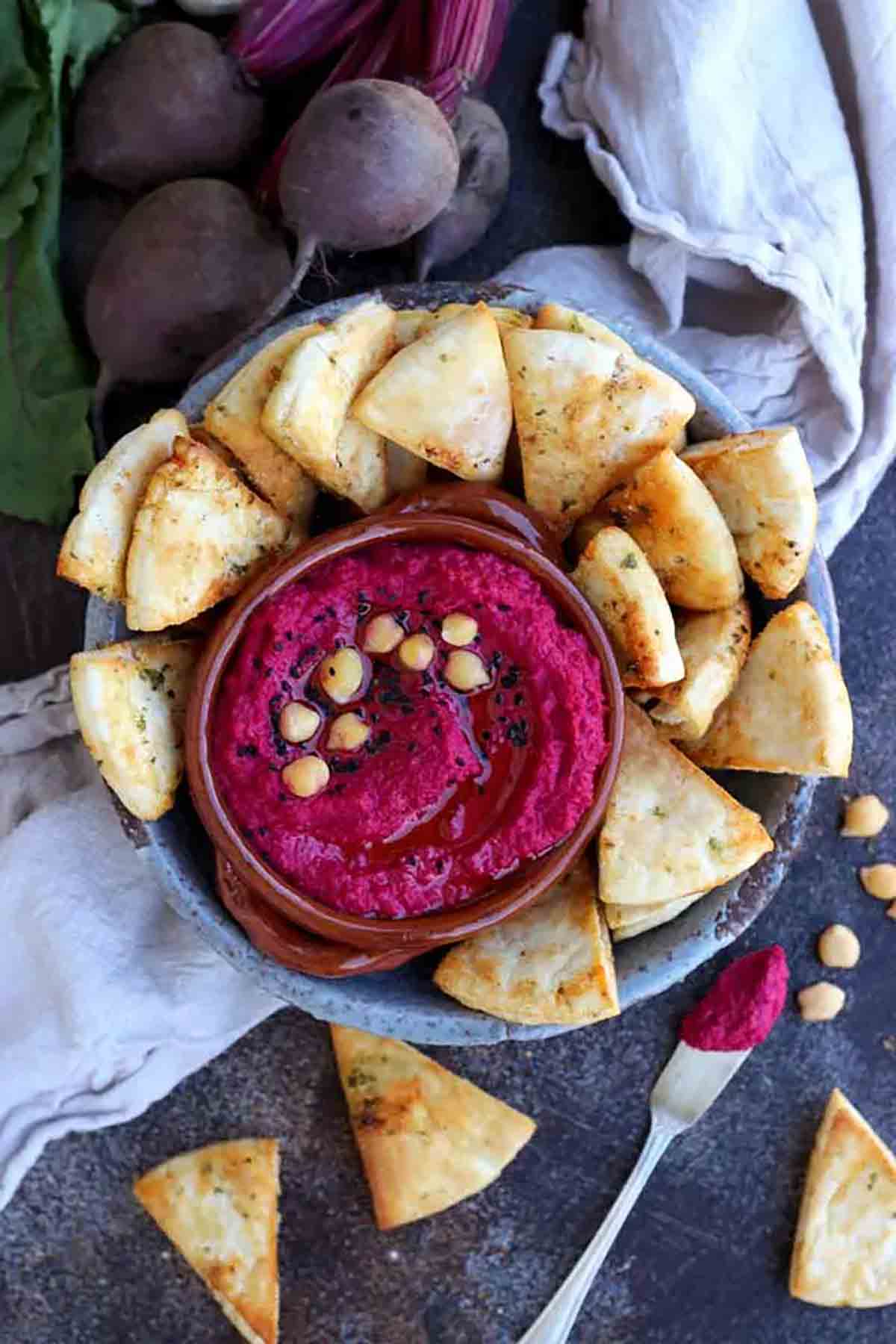 Healthy vegan roasted beet hummus is a delicious colourful starter. Serve with pitta chips or veggies for a quick and easy starter.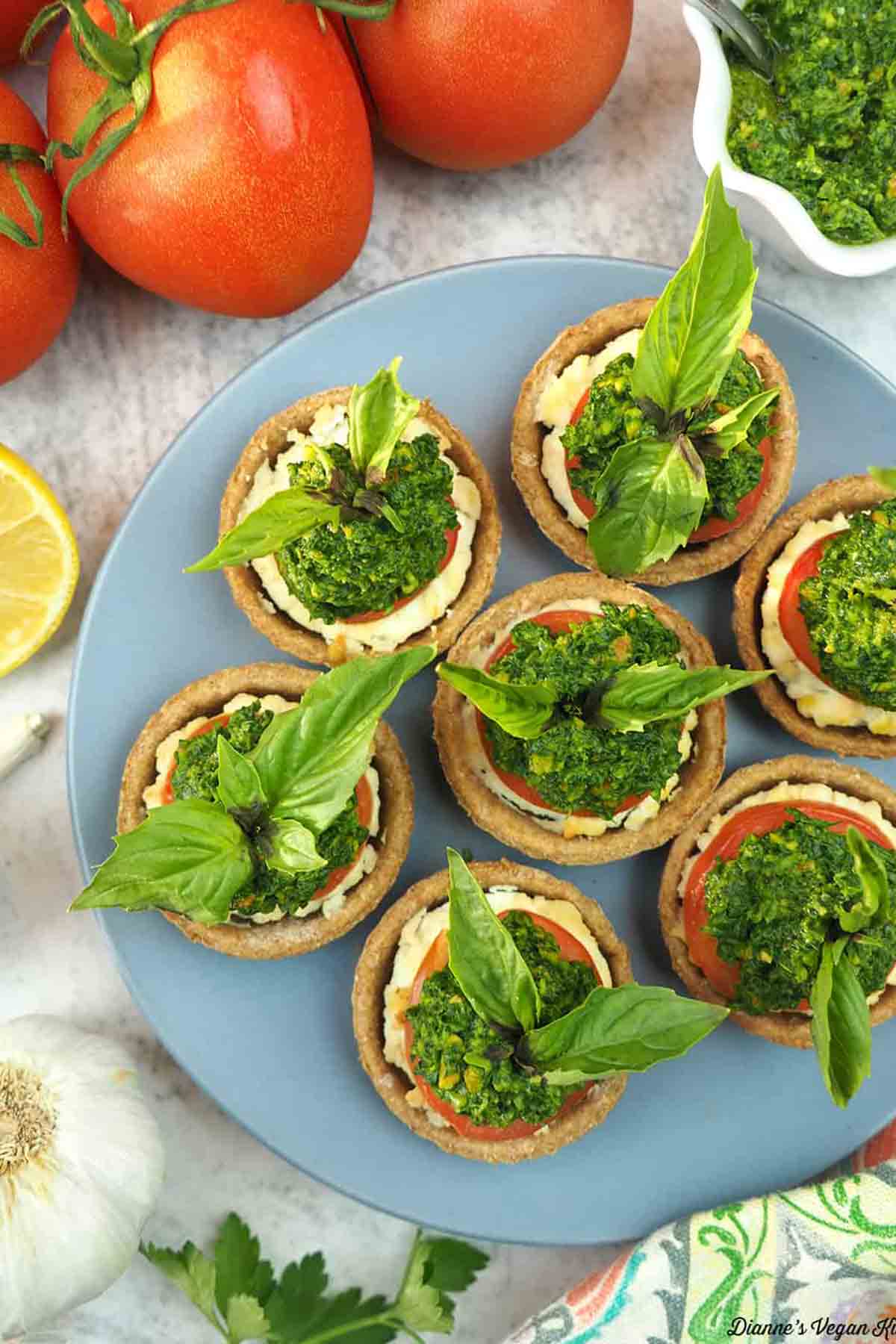 Tomato tartlets with ricotta and pesto make a quick and delicious starter. You'll never be able to tell that they're vegan!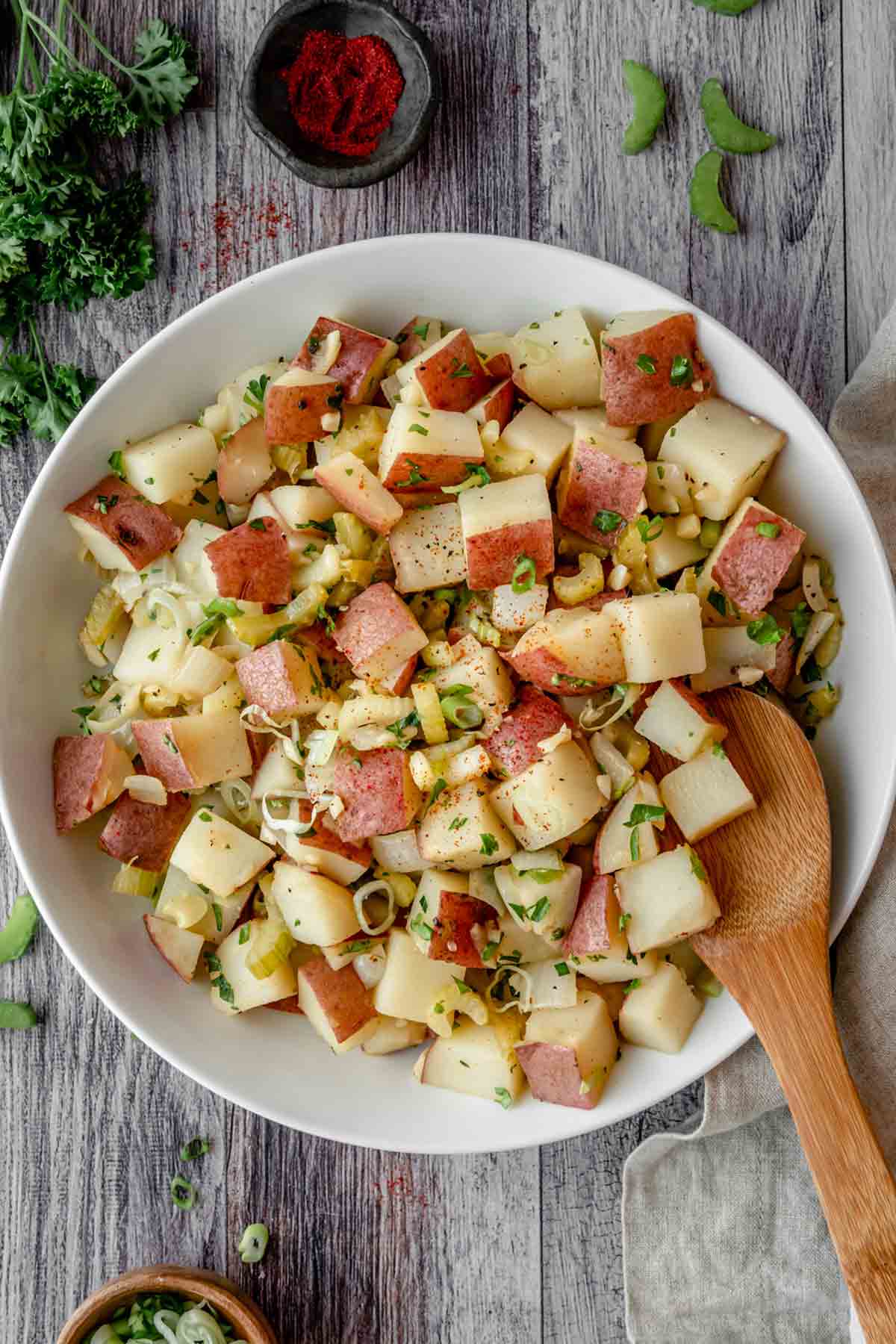 This authentic-tasting German Potato Salad recipe is so easy to make! It has sautéed onions and celery, fresh herbs, and a tangy dressing. There's no bacon in this version but it's still rich, flavorful, and hearty.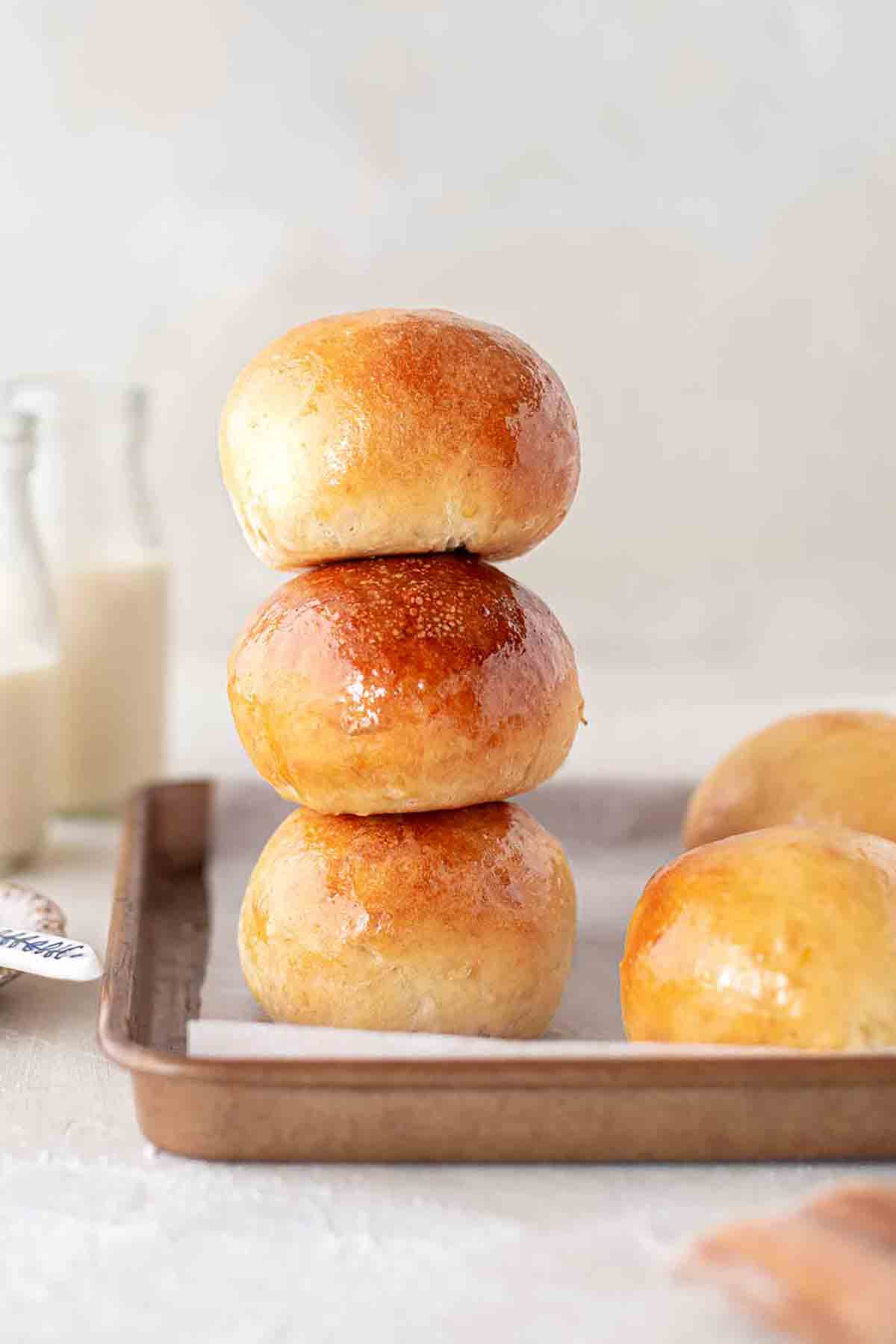 These vegan brioche buns are buttery, fluffy and super easy to make! They're a great vegan date night dinner side to soak up extra sauces and gravy.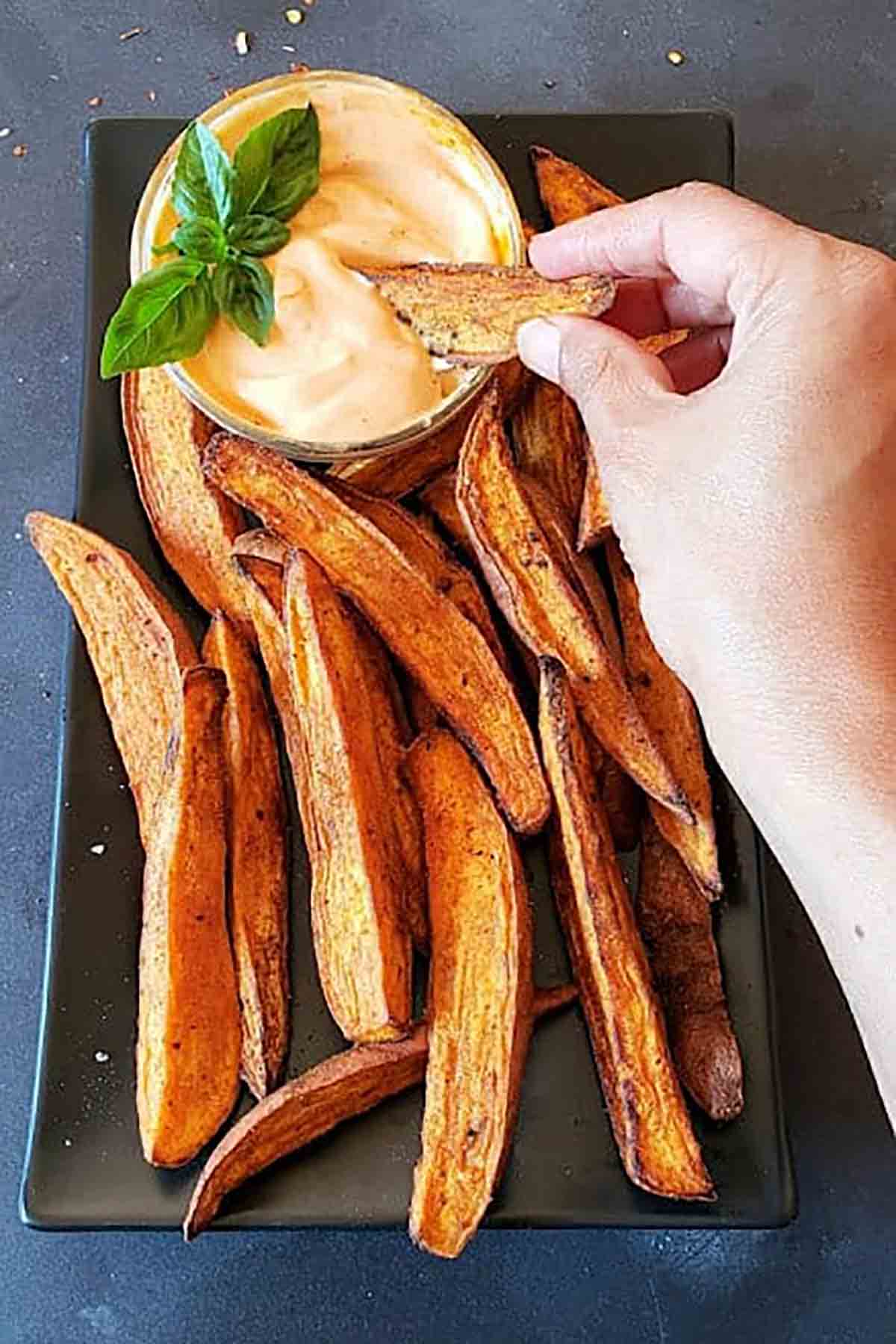 These sweet potato wedges with spicy Cajun seasoning are full of crispy texture and delicious flavours.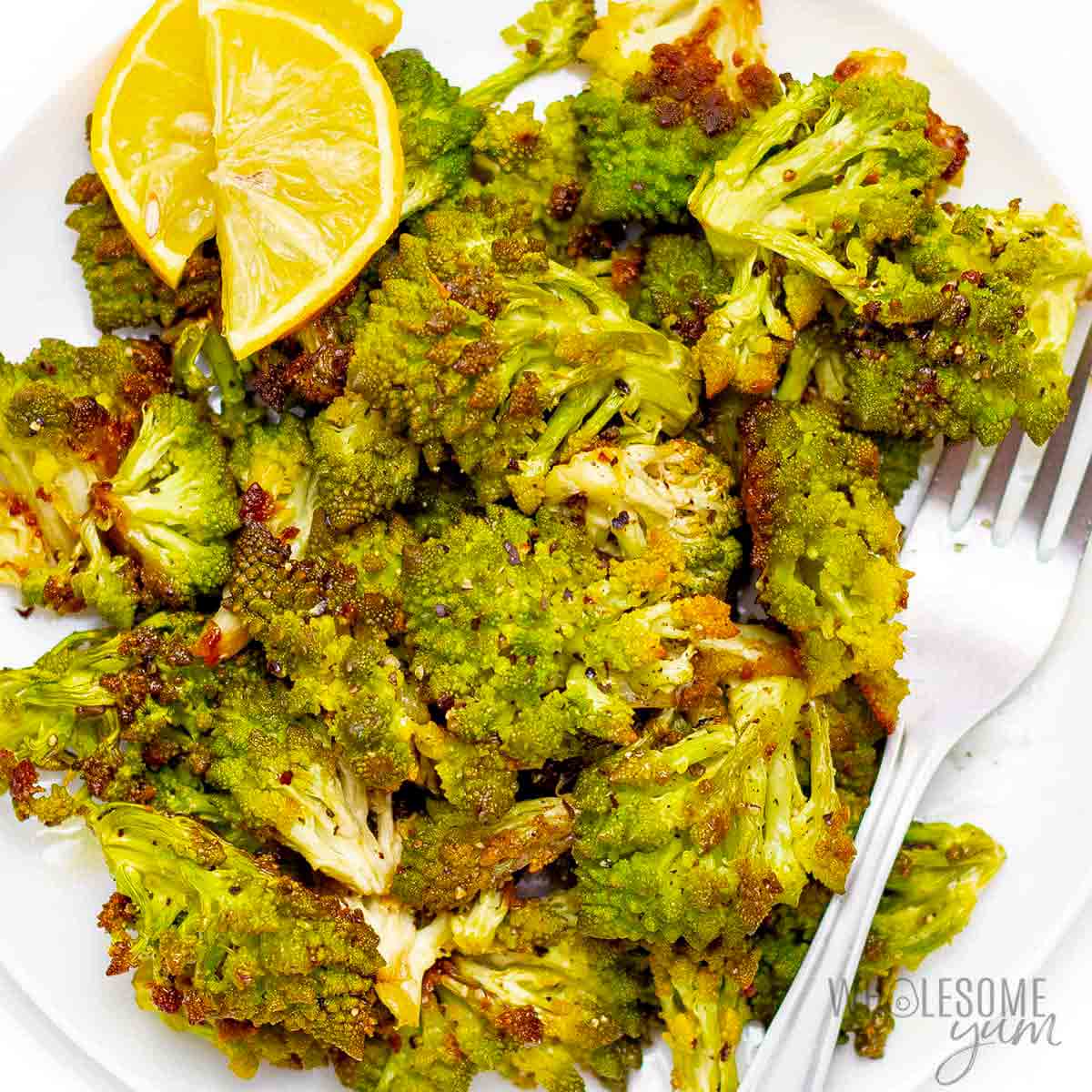 Make this easy roasted Romanesco recipe with just a few ingredients, in 25 minutes! It's nutty, lightly sweet, and tender, with crispy edges.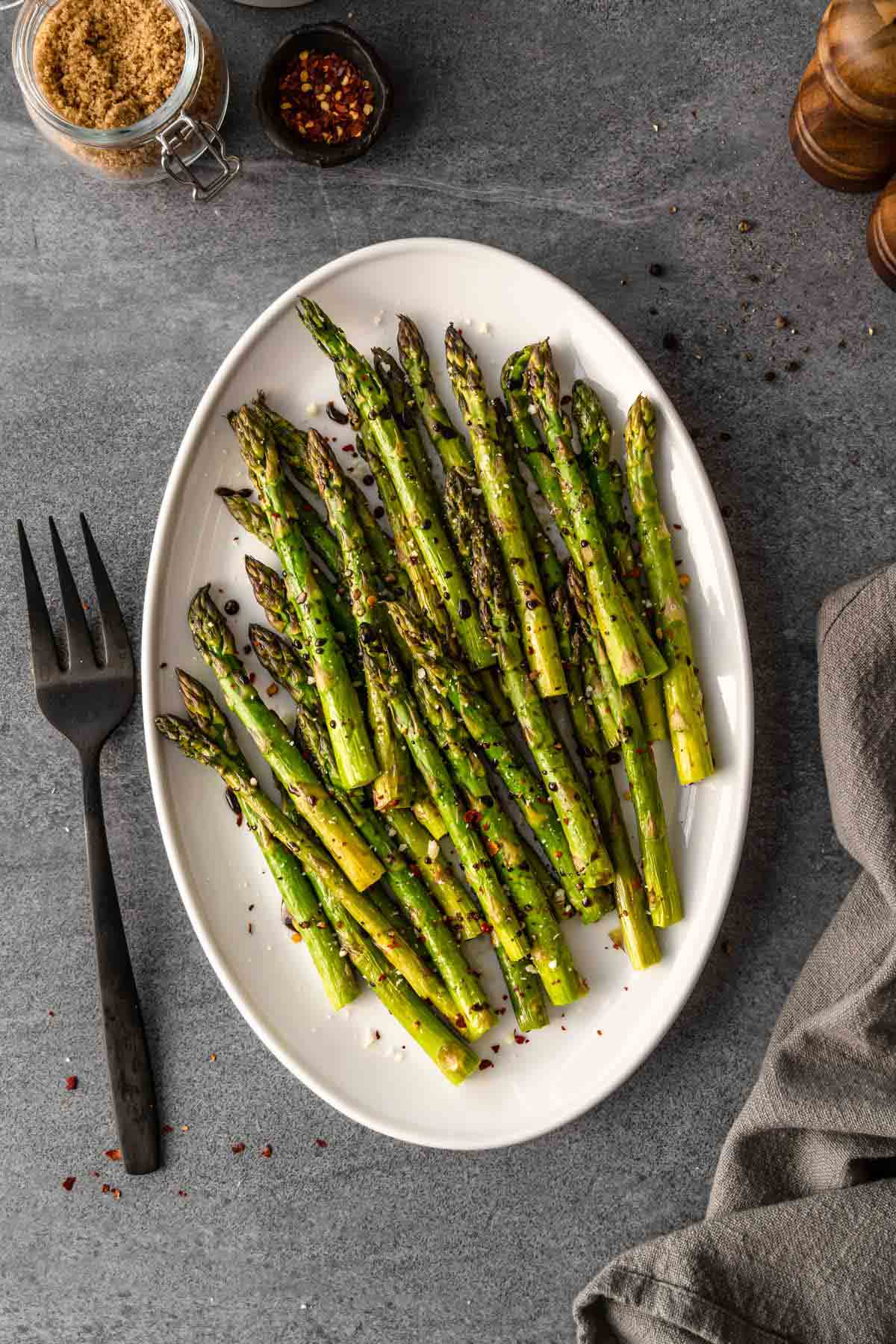 Baked asparagus with homemade balsamic glaze is deliciously easy and healthy! The sweet and sour balsamic reduction is the perfect pairing to perfectly cooked asparagus in the oven. All you need is 6 ingredients and 25 minutes for this perfect side dish!
Date night dinner recipes
Now, for the main course! Here are 10 of the best vegan date night meals, including plenty of pasta options!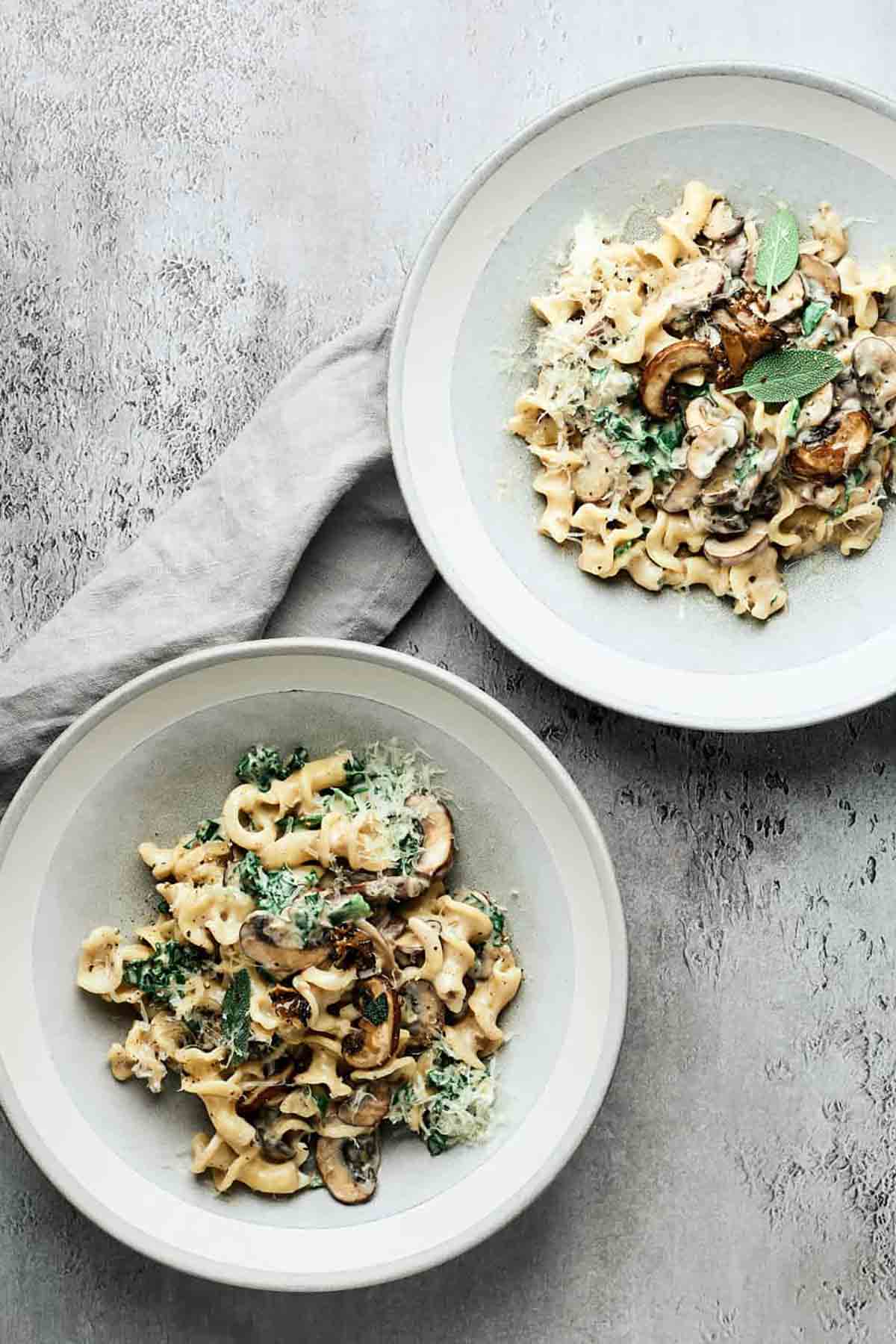 Look no further than this delicious vegan creamy mushroom pasta for date night! With its cashew-based sauce, sautéed shallots, and aromatic mushrooms, you'll have your date swooning in no time!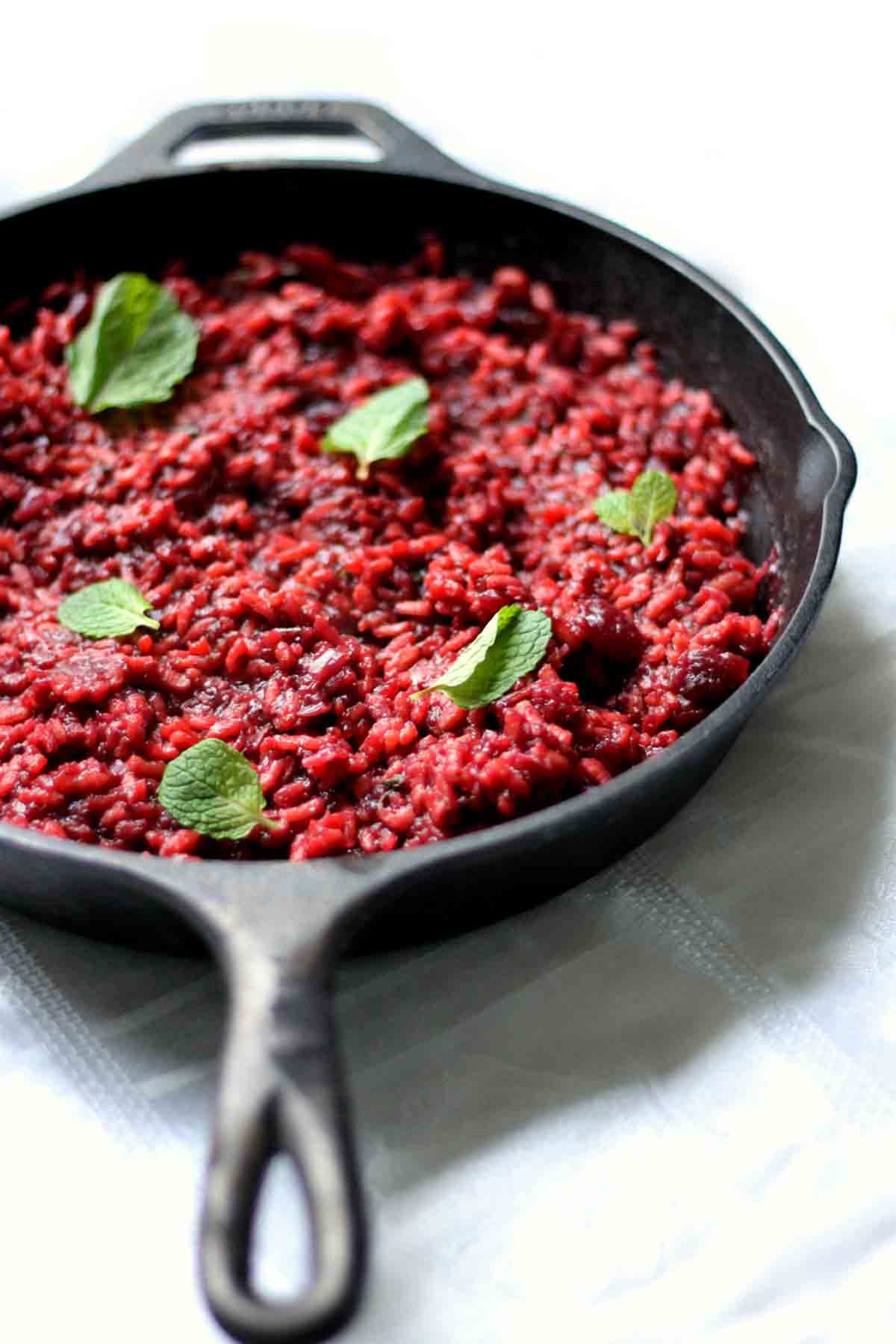 Ultra creamy vegan and gluten-free beetroot risotto. A delicious and beautiful side dish done in 30 minutes. This healthy risotto recipe will have you winning dinnertime!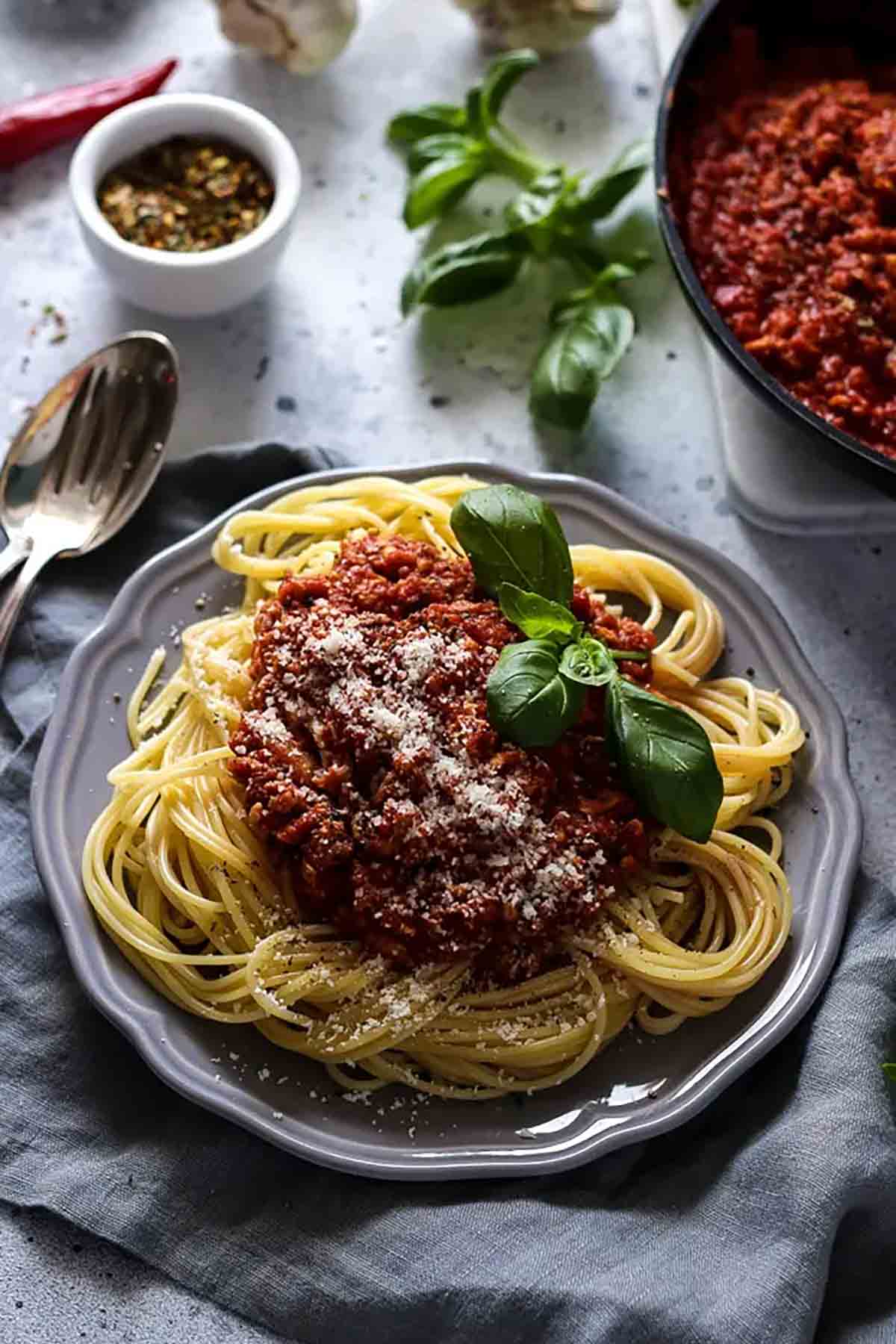 All you need is 20 minutes and a love of Italian food with this vegan Bolognese. Gently simmered with classic Italian herbs, fragrant garlic, and roasted tempeh "meat" this is sure to become your favorite vegan spaghetti sauce!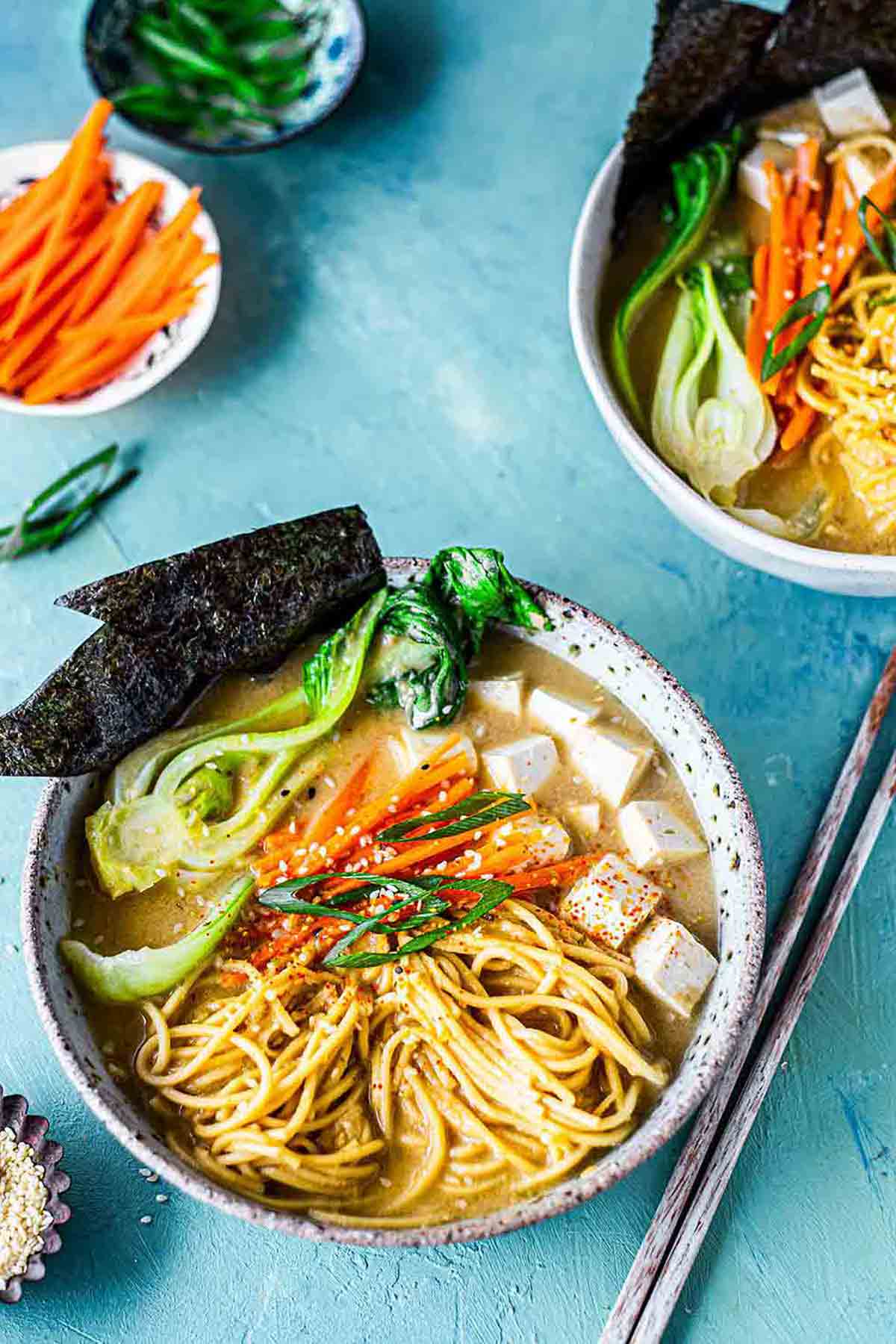 Easy and quick vegan ramen with a creamy miso and sesame soup! You only need one pot and ingredients that can be found in major supermarkets.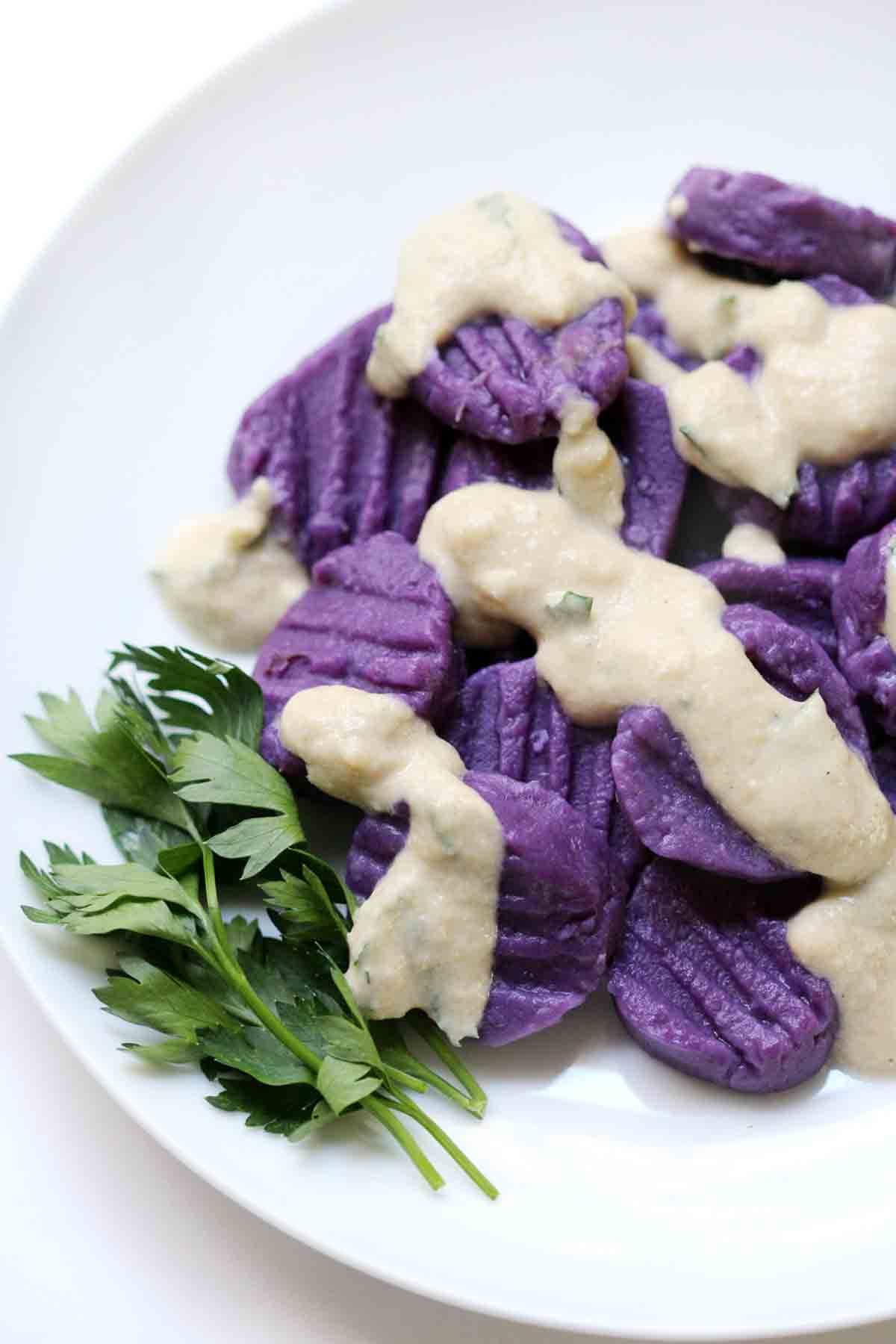 You won't believe how easy homemade gnocchi can be! With the stunning color of purple sweet potatoes and the taste of creamy tahini, this gluten-free, vegan, nut-free, and paleo recipe will blow everyone's mind!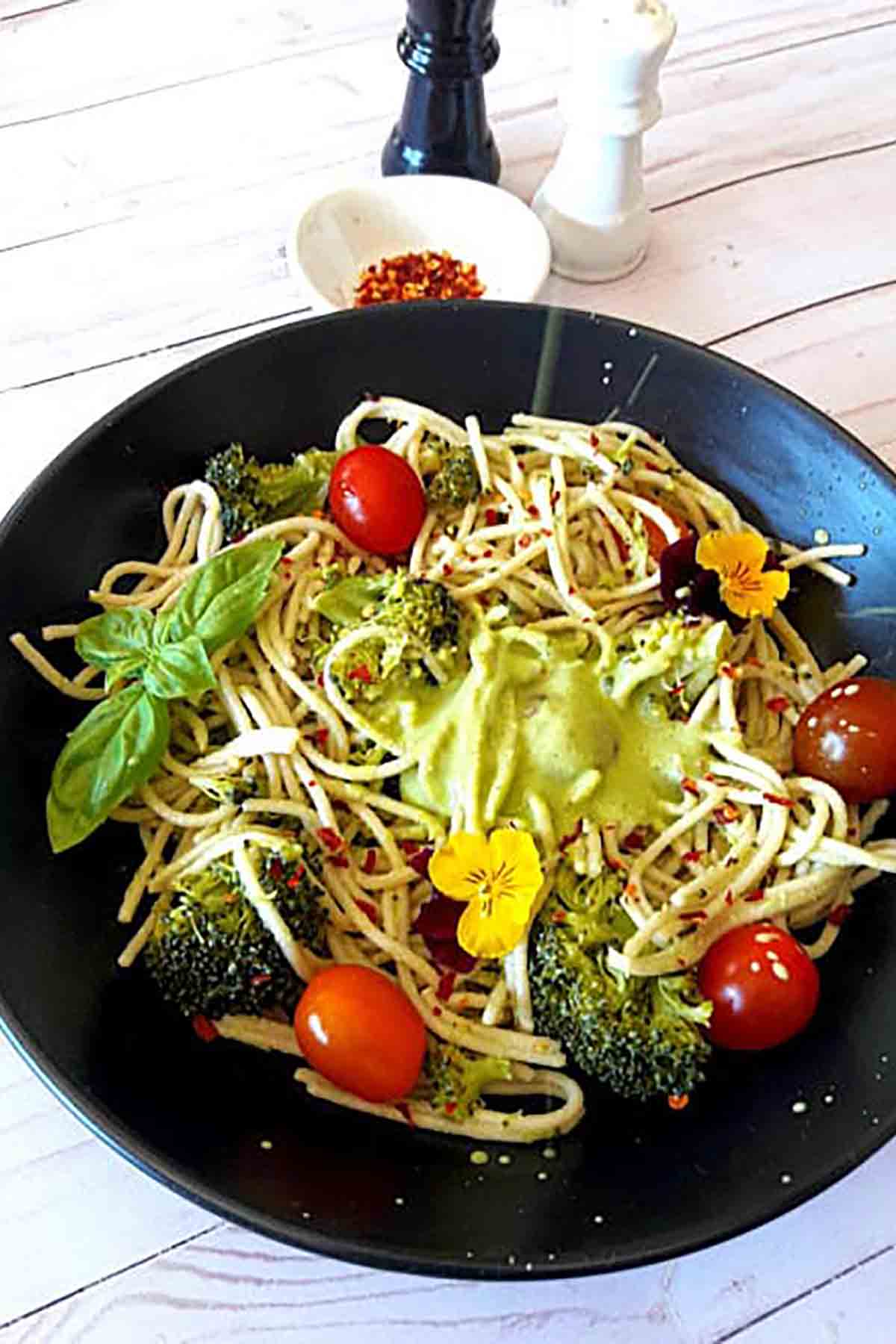 Al dente spaghetti tossed with juicy cherry tomatoes, tender broccoli, fresh herbs & an easy homemade silky lemon basil creamy sauce. It's beautiful, fresh, and full of flavours.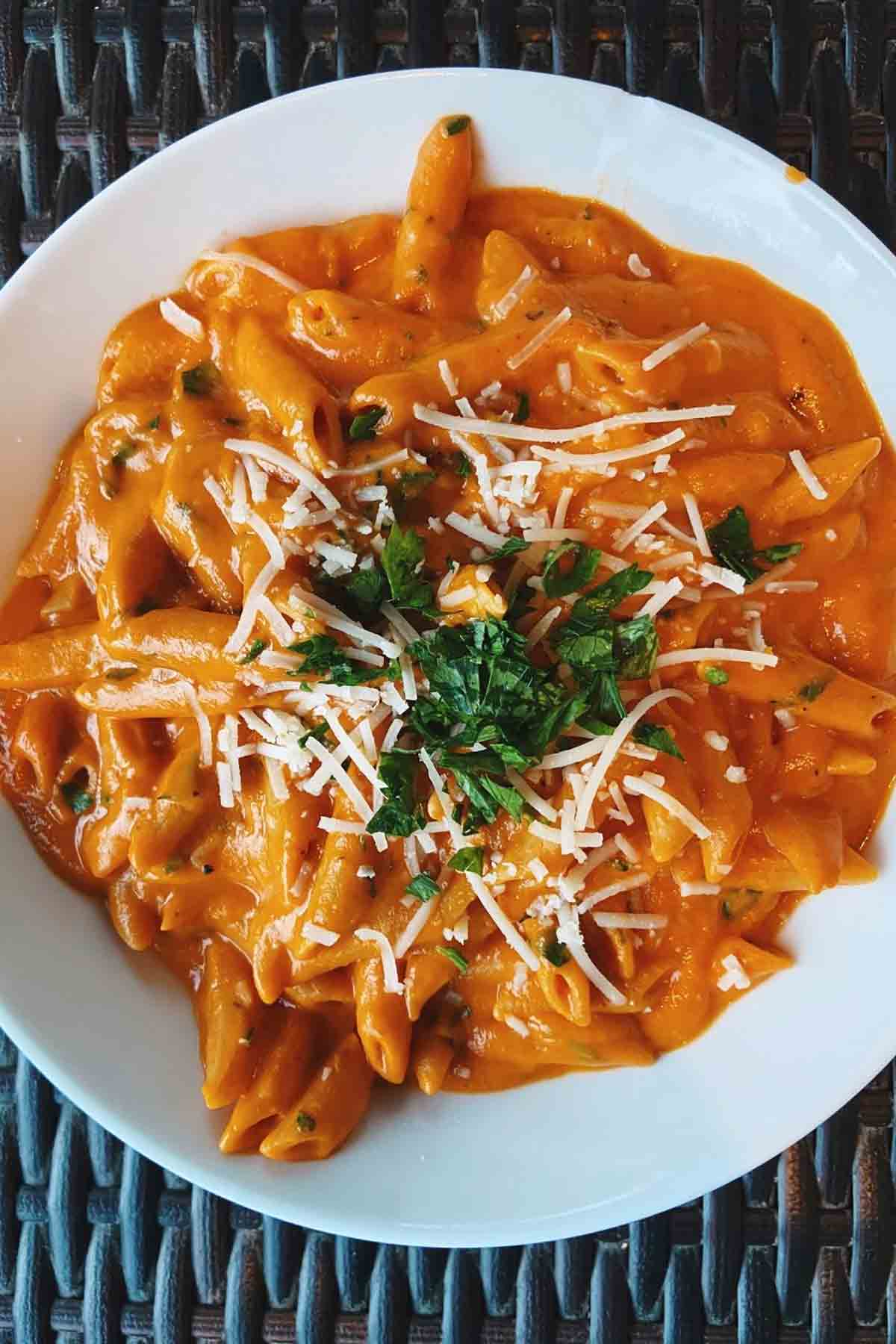 This vegan penne alla vodka is made in one pot from stovetop to oven. It's creamy and decadent but doesn't leave you feeling overly weighed-down – perfect for date night.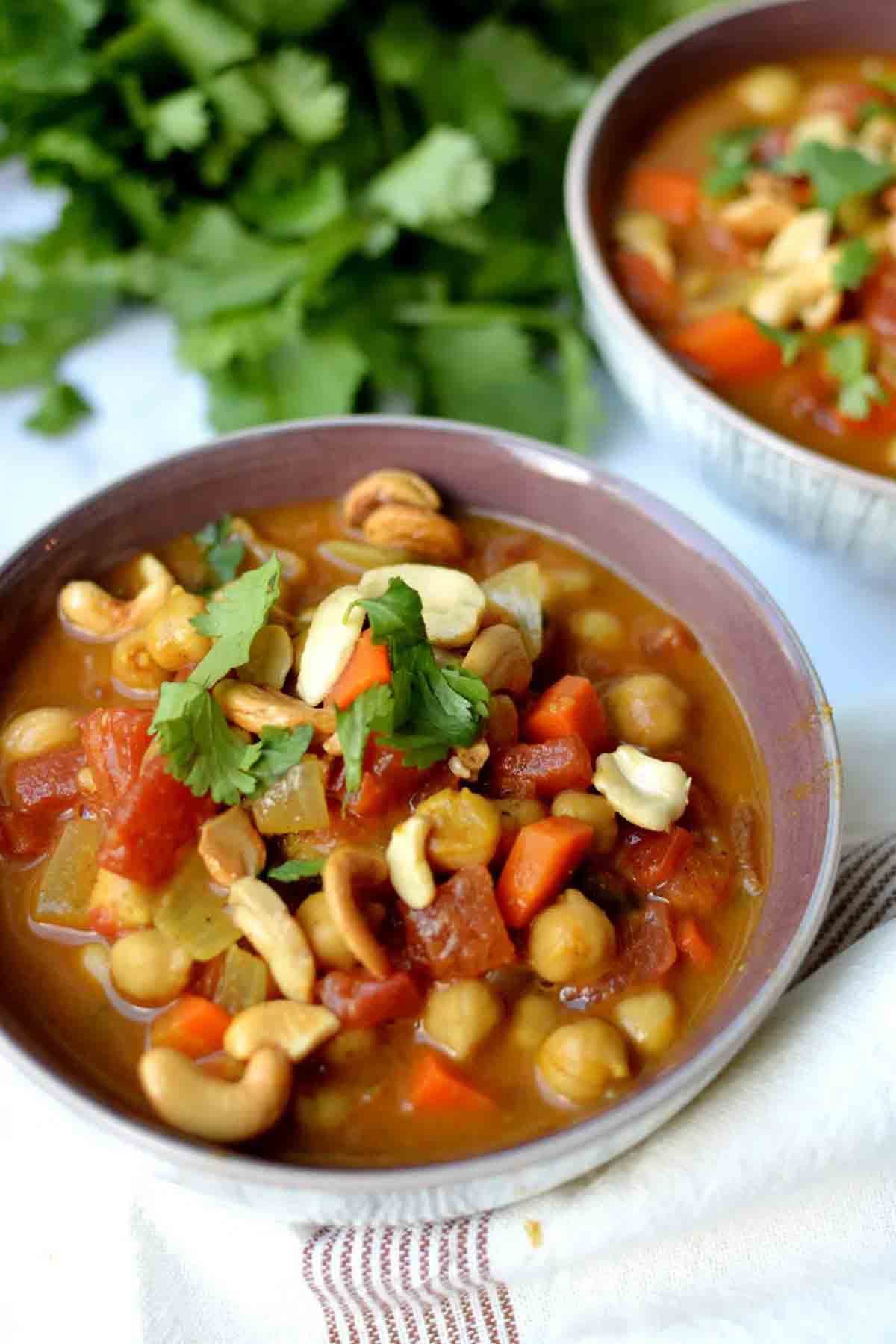 A healthy chickpea coconut curry packed with flavour to cozy up with any night of the week. Tomatoes, coconut milk, curry powder, and chickpeas are simmered together to create this Indian-inspired dish.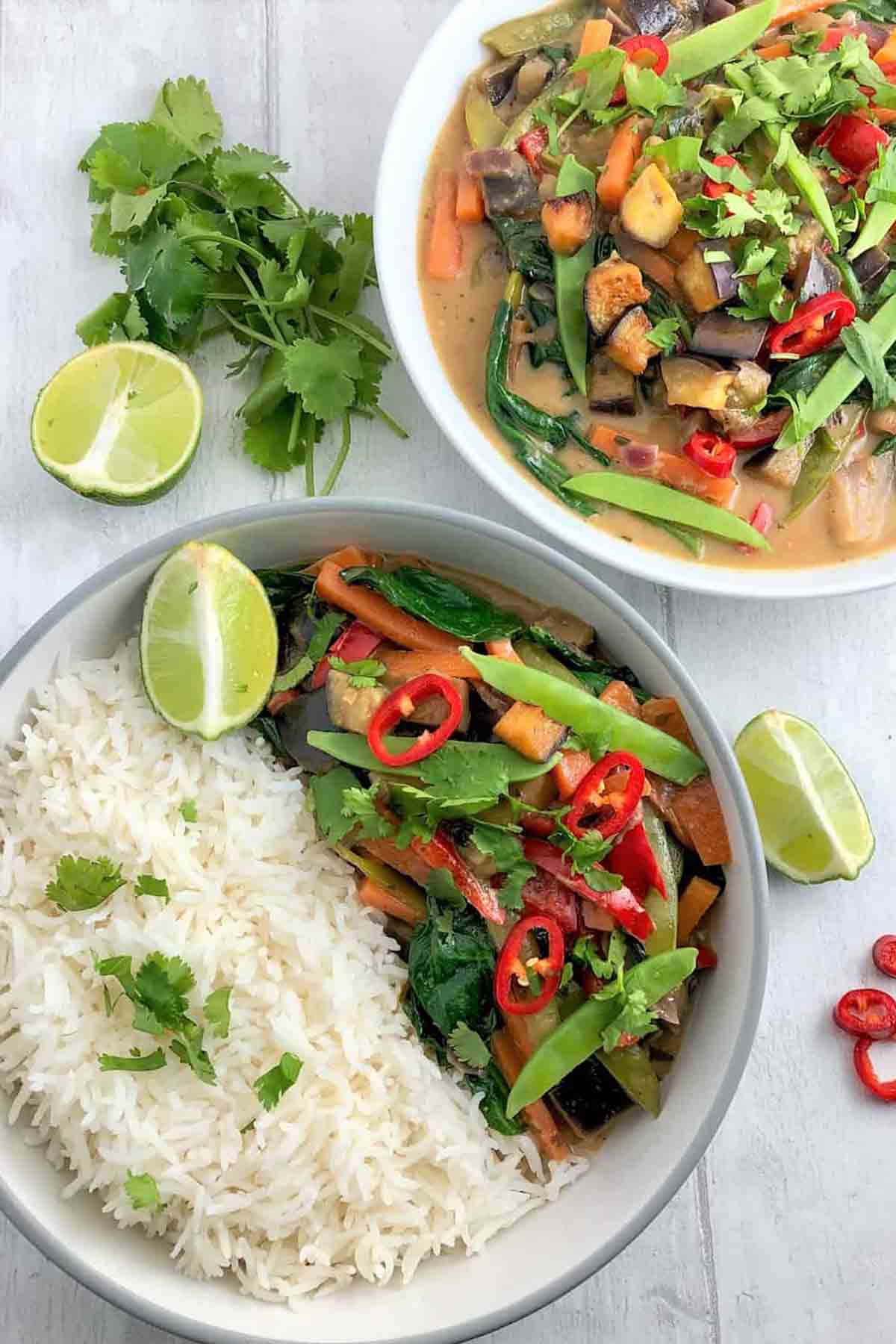 This Thai green curry is full of flavour and easy to make. It'll be ready in just 30 minutes & you can prep it in advance!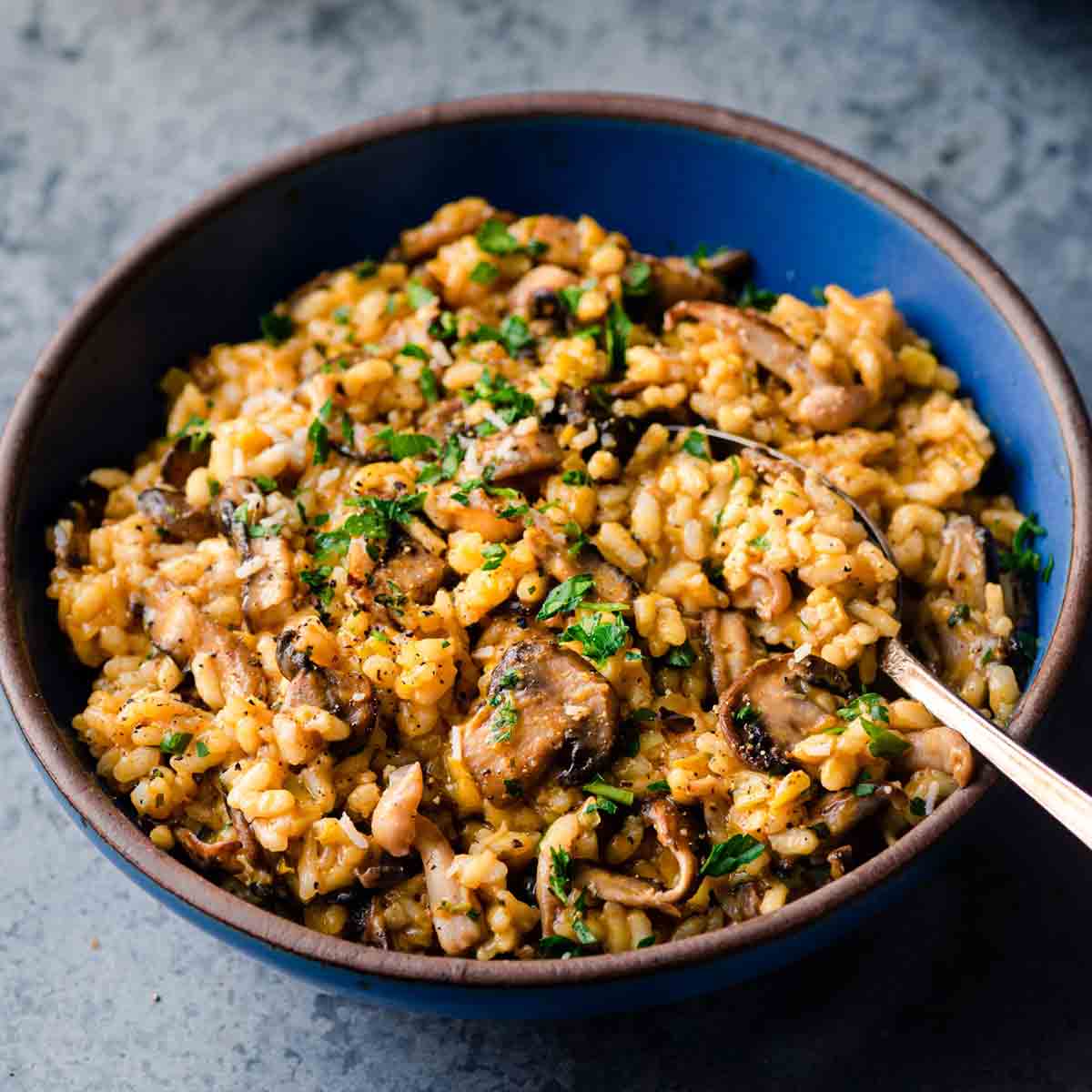 This vegan mushroom risotto is creamy, velvety, and bursting with umami- just like classic risotto but dairy-free and vegan. Be sure to open a bottle of wine and put on some of your favorite music while it's cooking for the ultimate date night treat.
Vegan date night desserts
Last but not least, we have the vegan date night desserts. In my humble opinion, it's the best part of any meal! Whether you're looking for a quick an easy treat or something that requires a little more skill and effort, you'll find the perfect recipe from the 10 listed below.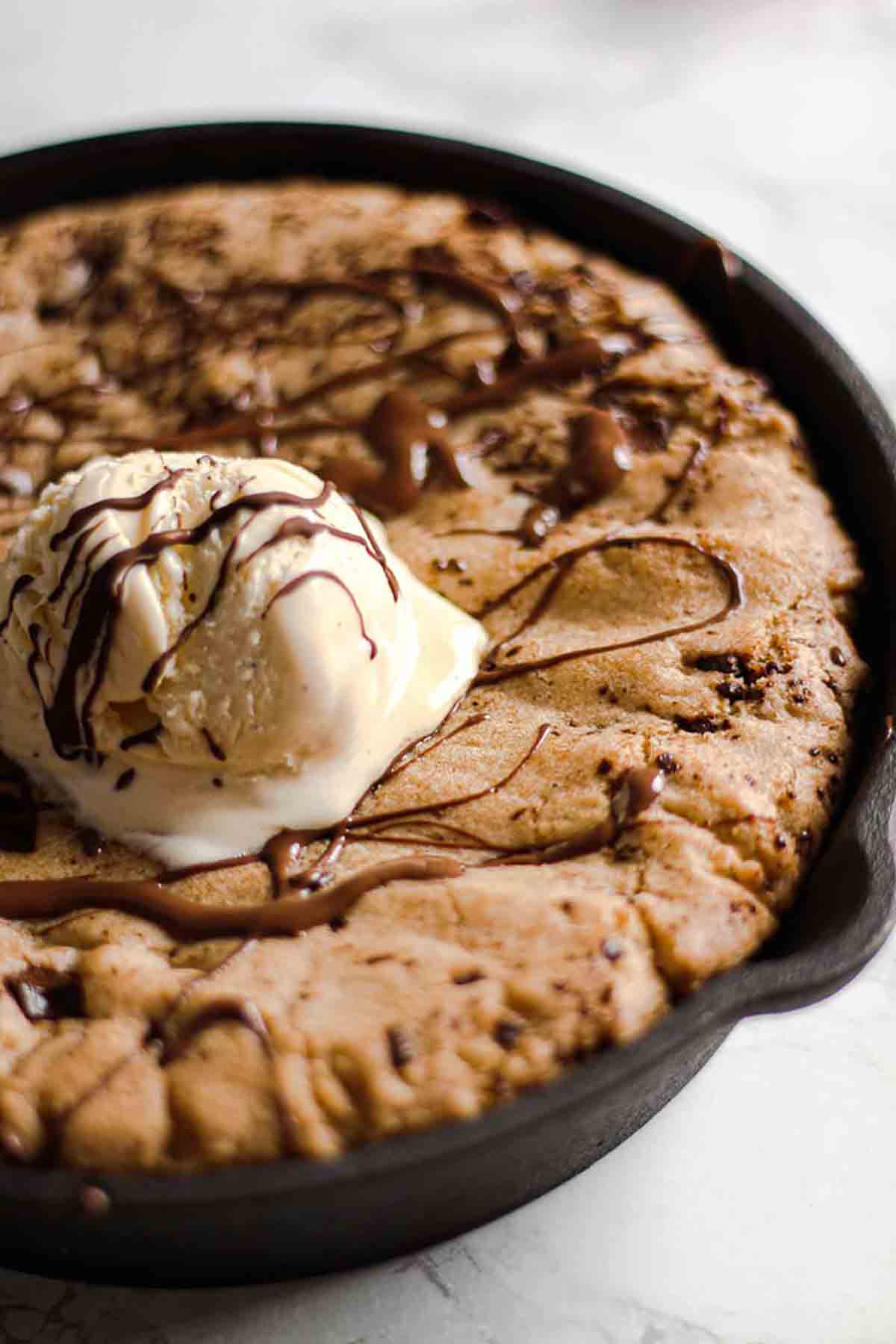 A half-baked, cookie with crispy edges and a gooey inside! It's the perfect sharing dessert and tastes delicious served warm with some vegan ice cream.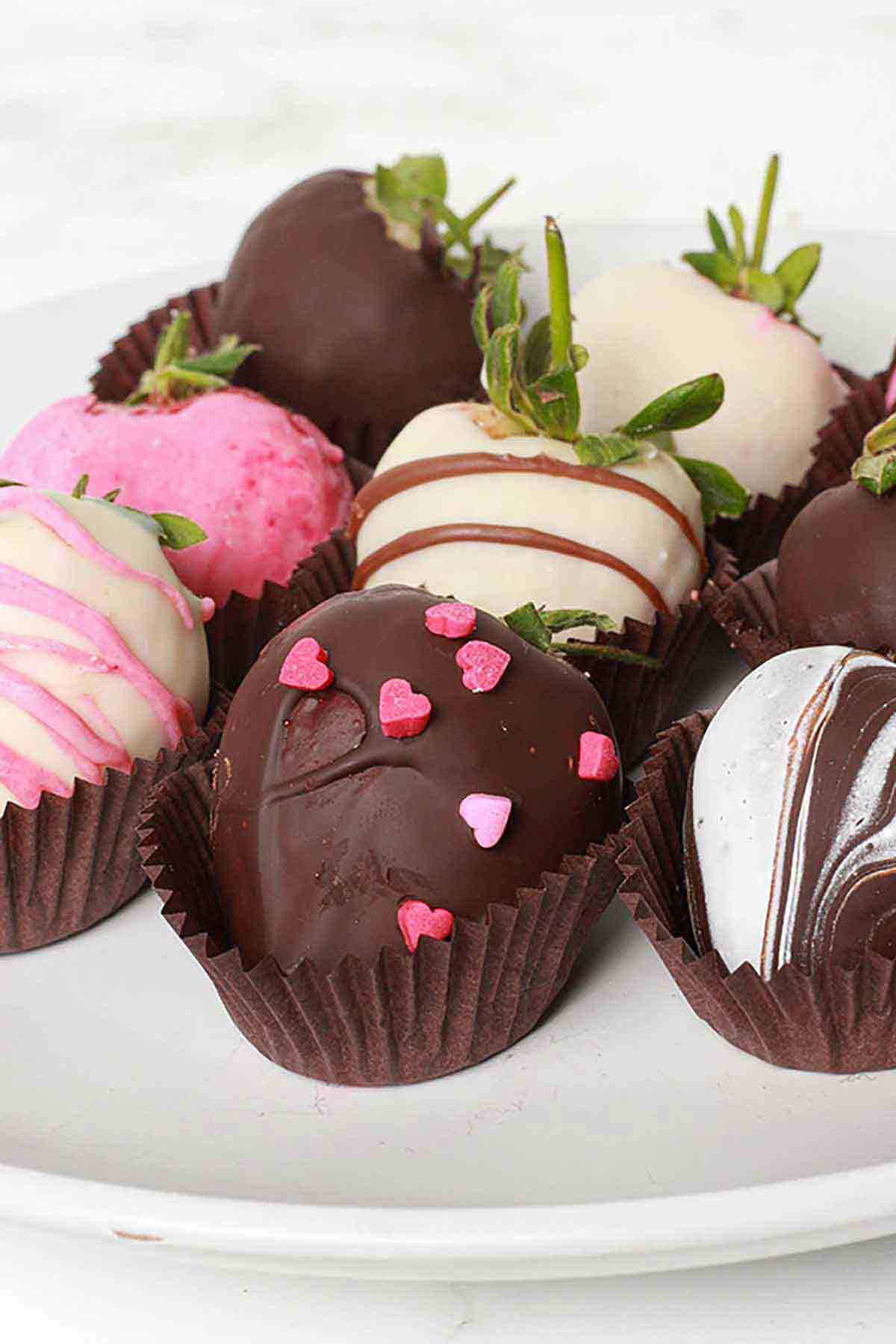 Chocolate strawberries are always a classic date night dessert! You can use different types of vegan chocolate or even add cake decorations to make them look extra special.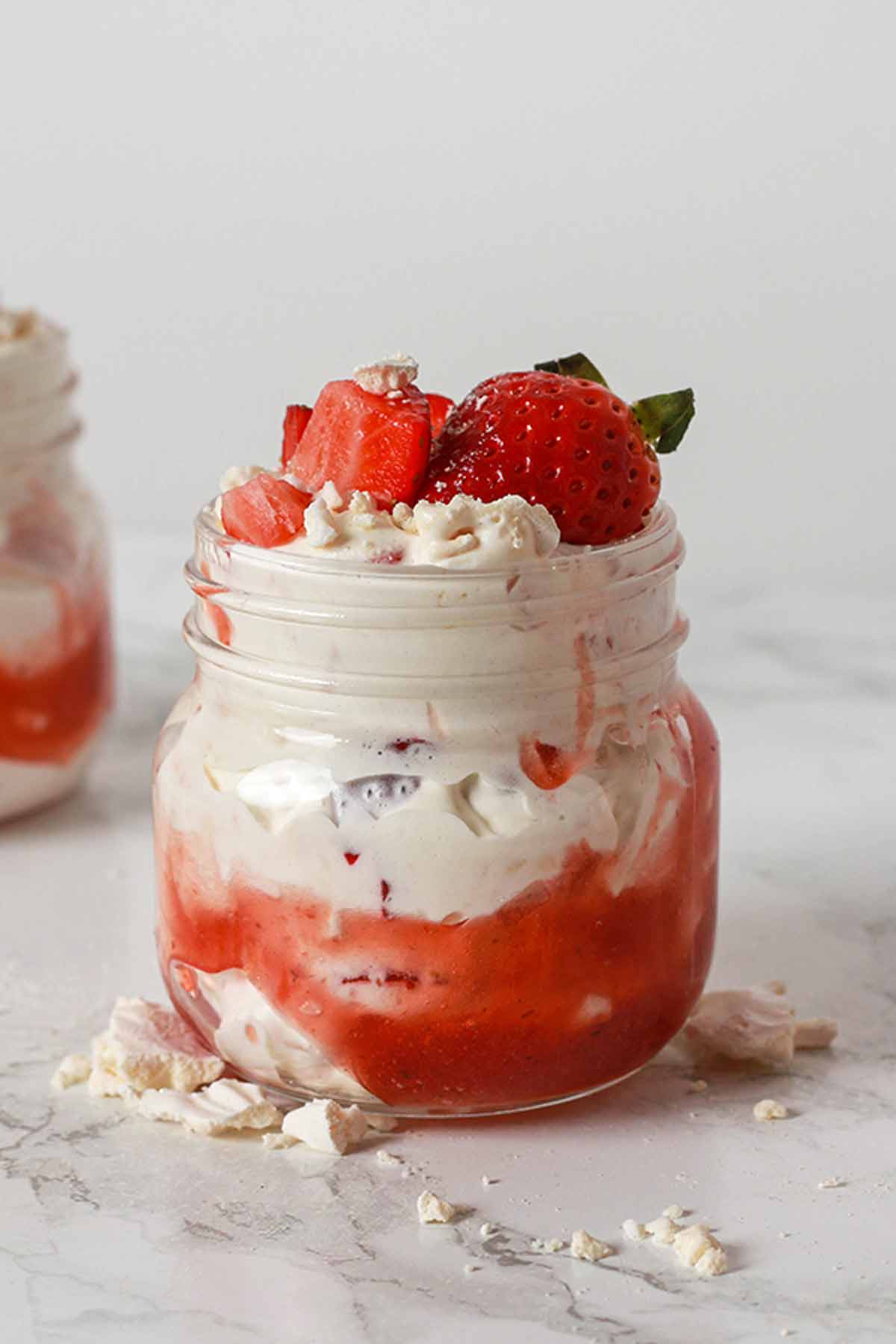 Dairy-free whipped cream swirled with strawberry sauce, fresh fruit and pieces of eggless pavlova.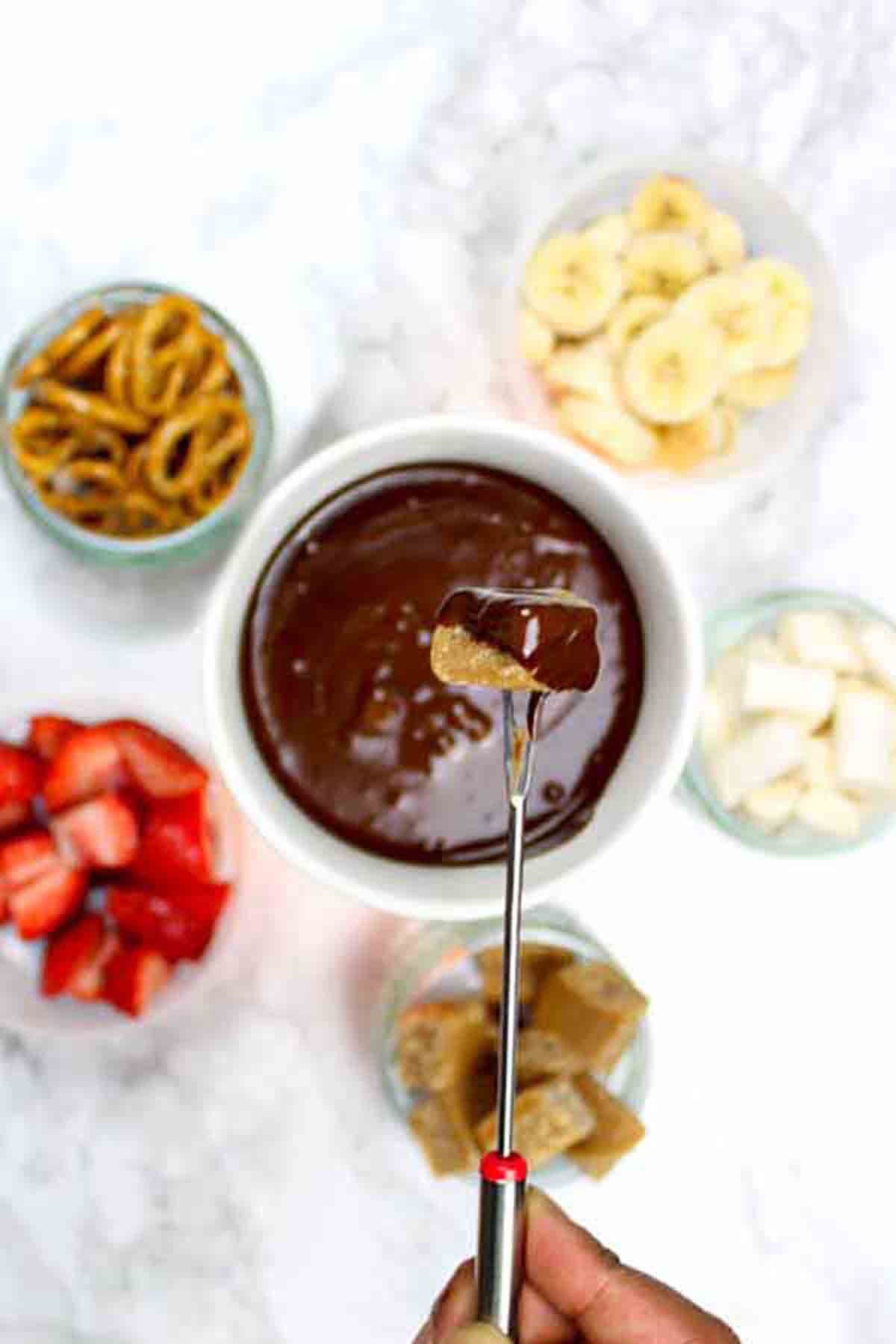 An easy, 2-ingredient romantic vegan dessert that can be used for dipping fresh fruit, pretzels, fudge or marshmallows into!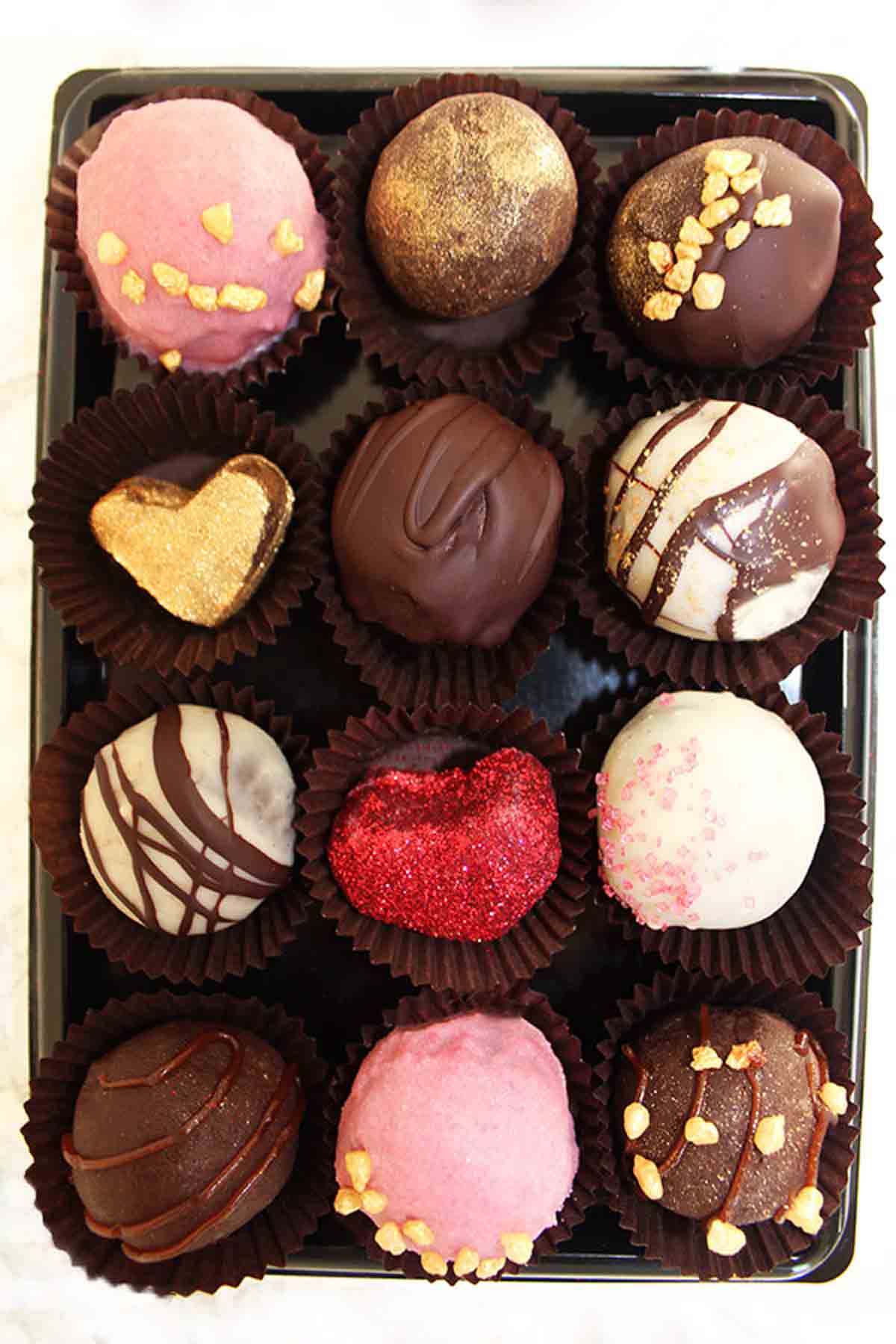 If you want a more polished, fancy-looking dessert for your date, try these chocolate truffles. Made with coconut milk instead of double cream, they are super rich an decadent.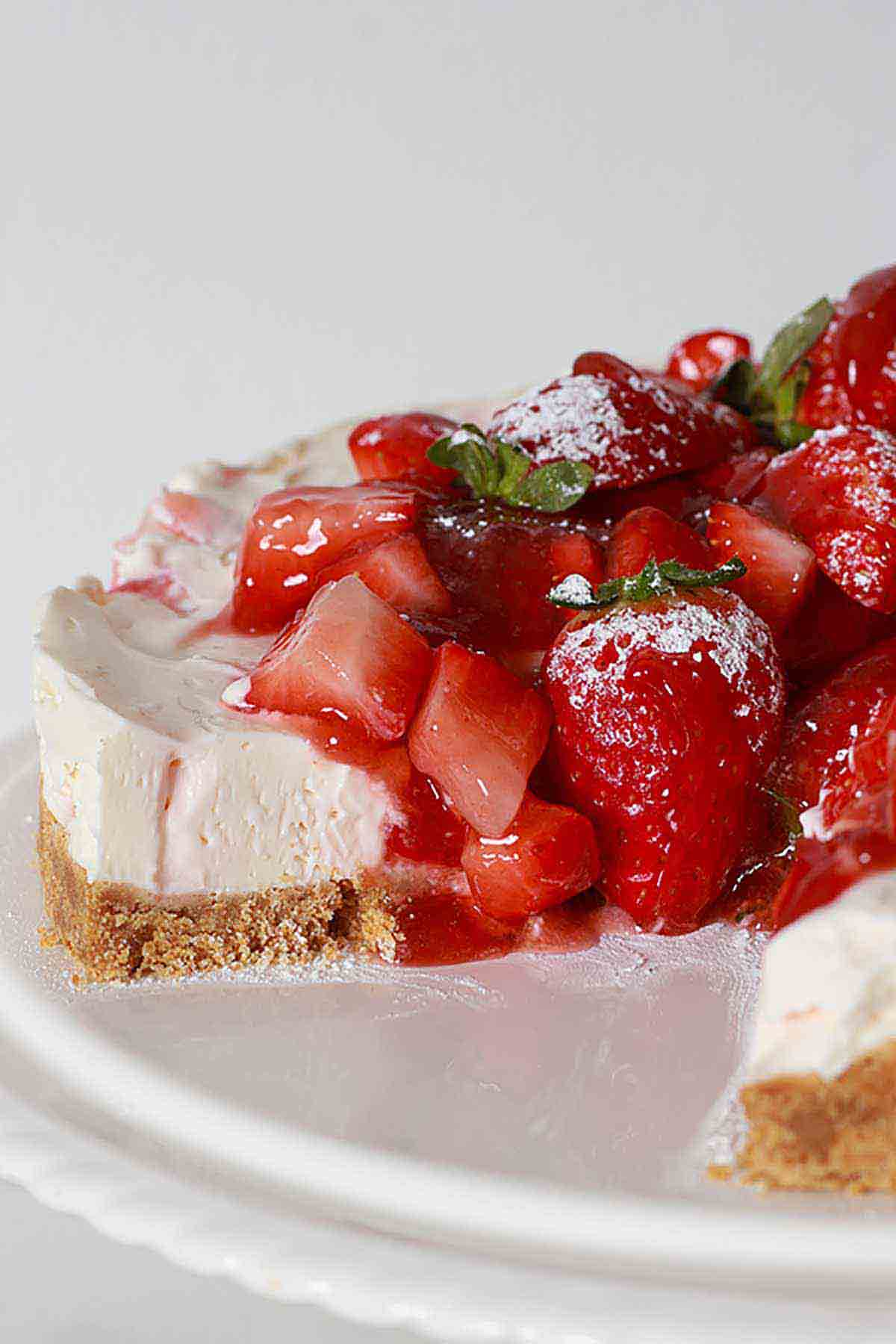 This no-bake cheesecake only takes 10-15 minutes to prep then you can let the fridge do the rest of the work! This is a great low-effort recipe that can be chilling while you're preparing vegan date night meals or sides!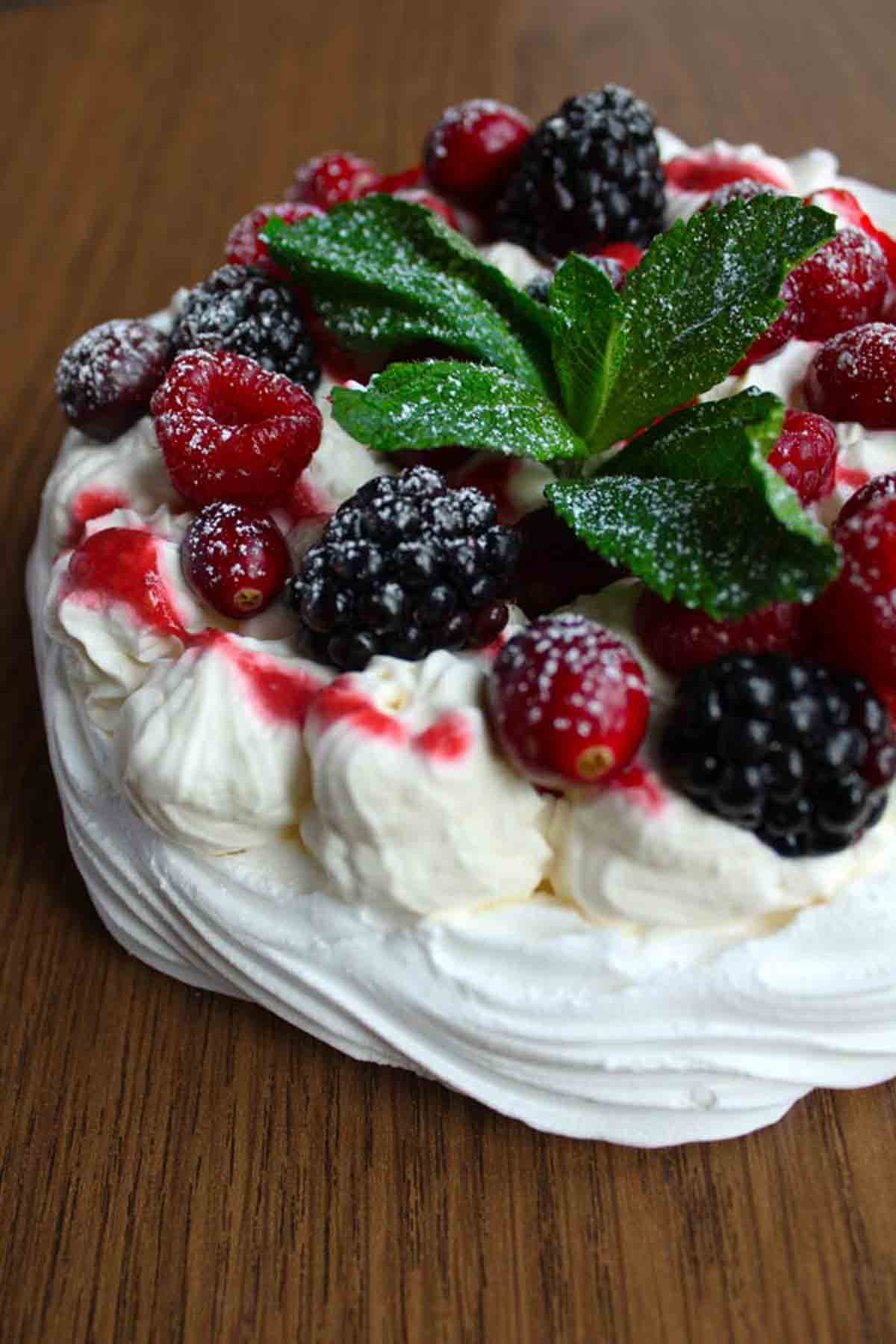 If you've ever made pavlova before, you'll know it usually contains lots of egg whites but this one is made using aqua faba instead. It takes a while to make but the end result is SO worth the extra effort!
These macarons are another dessert made with aqua faba. This recipe uses the French method so you won't need a candy thermometer.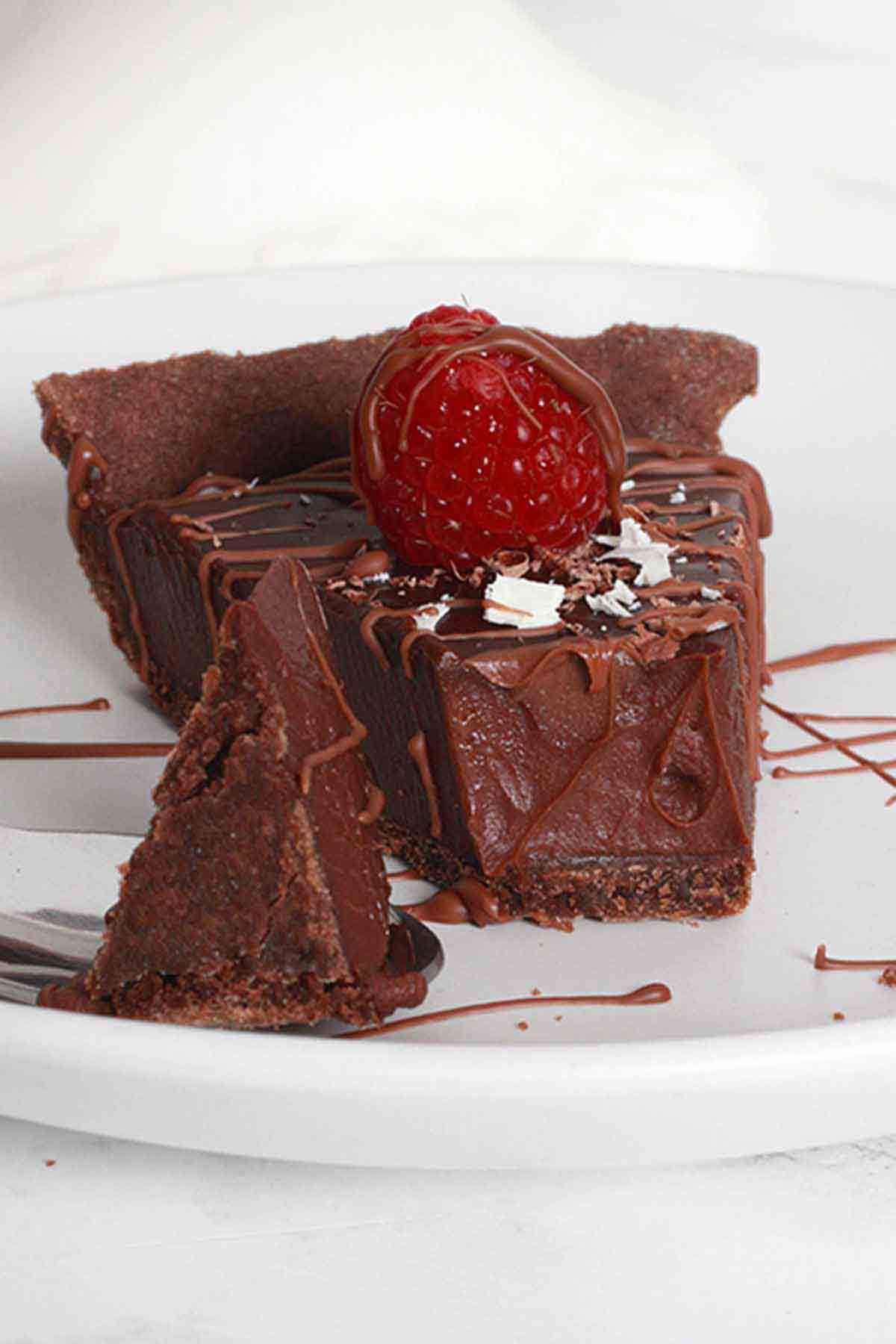 Chocolate shortcrust pastry filled with creamy, dairy-free chocolate ganache. If you love rich and decadent desserts, you'll enjoy this tart.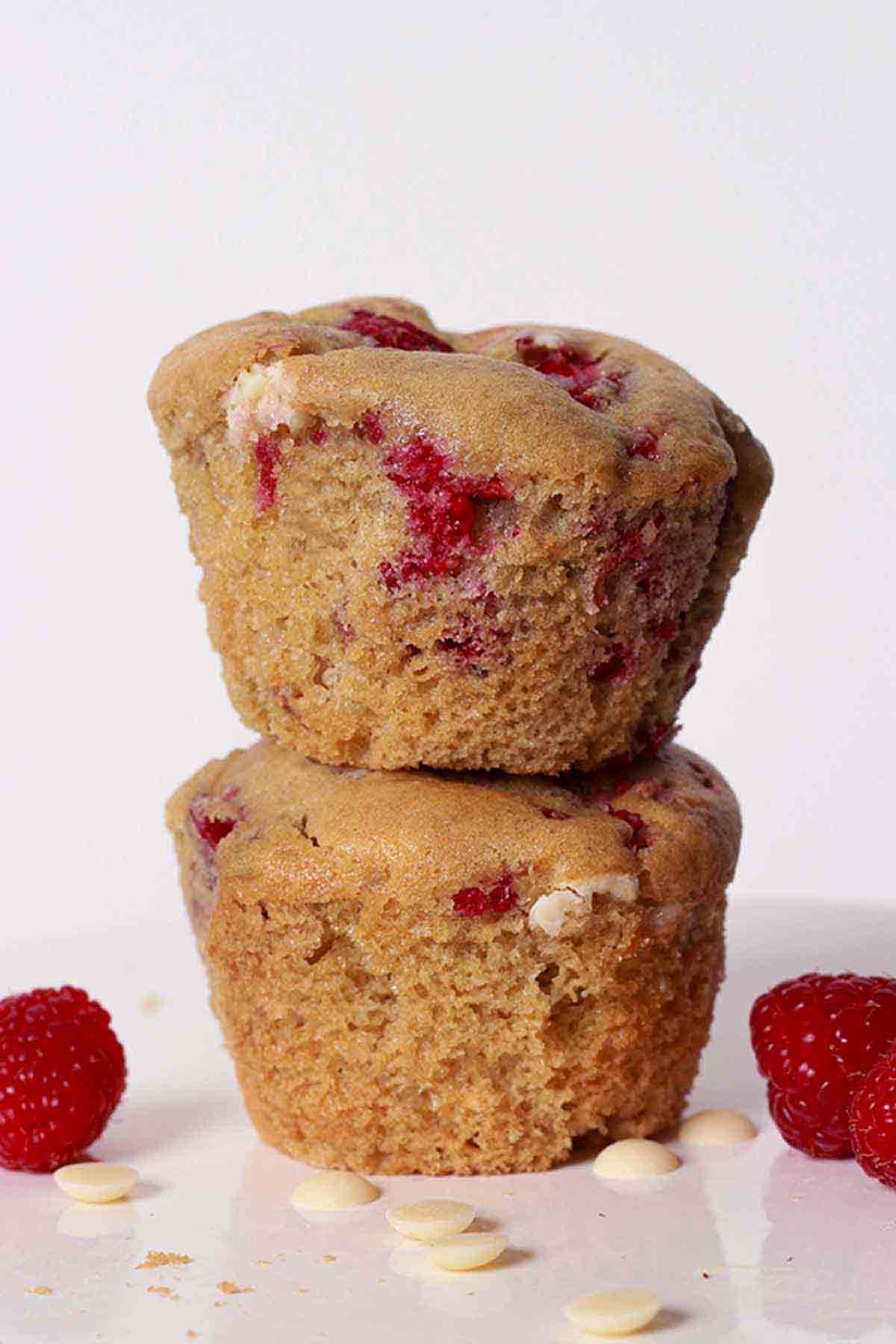 These muffins are super quick and easy but they don't skimp on taste! Fluffy muffins filled with fresh raspberry pieces and white chocolate chips.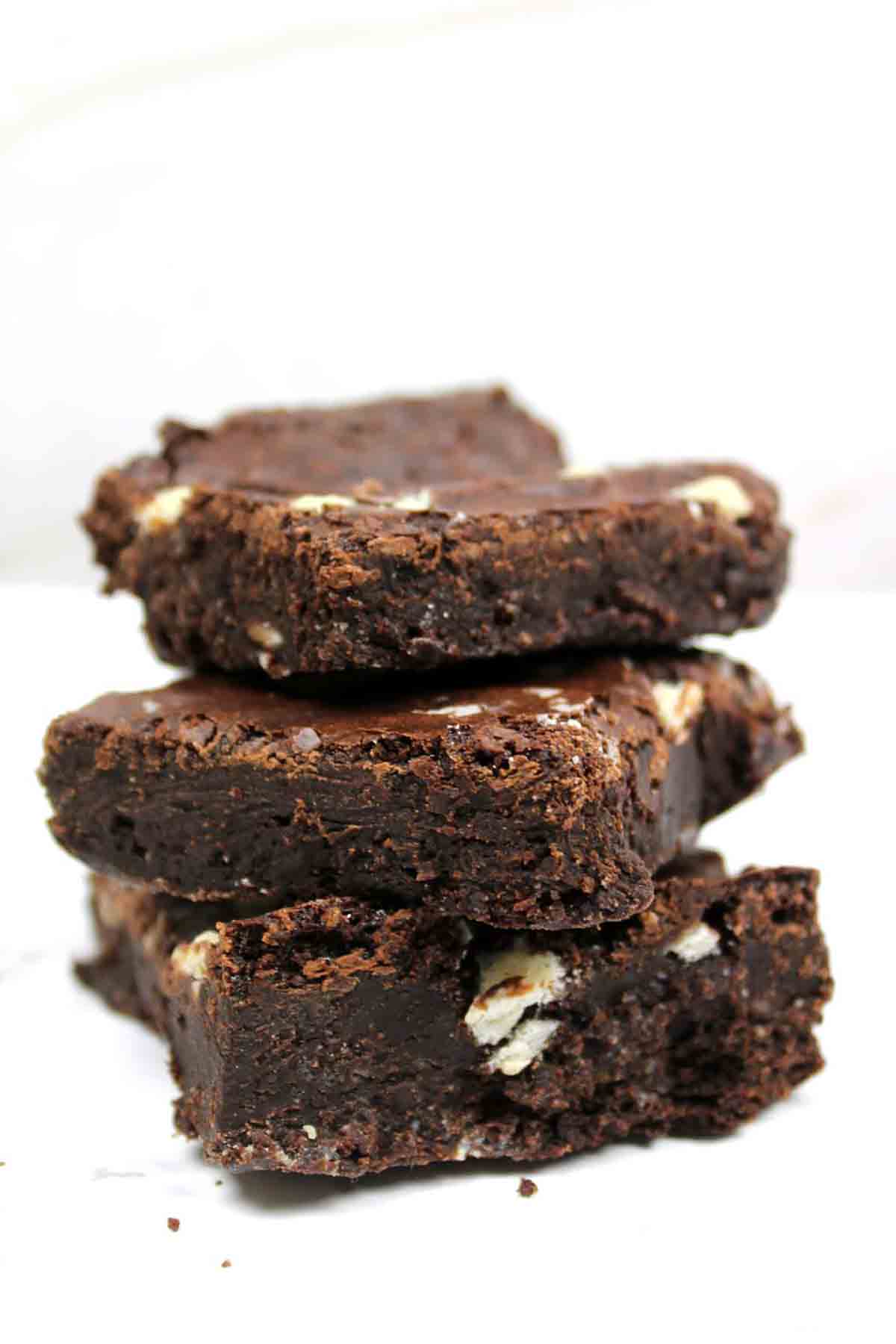 Chewy, fudgy brownies with chunks of vegan white chocolate throughout. They even have the classic papery brownie crust!

30 Vegan Date Night Recipes
Easy, romantic vegan date night dinners, sides, starters and desserts.
That's all for now! I hope you love these vegan recipes for date night. If you make any of them at home, please let me know how you get on by leaving a comment below. Enjoy!
BakedByClo is a participant in the Amazon Services LLC Associates Program, an affiliate advertising program designed to provide a means for sites to earn advertising fees by advertising and linking to Amazon.com. This site may contain some of these links to Amazon.com & other affiliate programs. If you make a purchase through one of those links, BakedByClo will receive a small commission from the purchase at no additional cost to you.